Top 10 things to do in Indonesia: Bali and beyond
Discover the diverse and vibrant culture of the largest archipelago in the world with these top ten things to do in Indonesia. From incredible beaches to ancient temples and wild jungles.
9min
Indonesia, a vast archipelago of over 17,000 islands, is an incredible destination for travellers. From its stunning beaches to its majestic volcanoes, Indonesia has something for everyone.
Whether you're looking for a relaxing beach holiday, an adventure-filled trekking trip, or a cultural exploration, Indonesia has something for you.
In this article, we'll explore the best things to do in Indonesia, from relaxing on its beautiful beaches to exploring the vibrant culture of its cities. So, get ready to explore this magical country and discover the best experiences this unique destination has to offer.
Keep exploring the region: Is Vietnam safe to travel to? What you need to know to discover this country and Where to stay in Thailand: 8 destinations that you can't miss.
Where is Indonesia?
Indonesia is a Southeast Asian country located in the Indian and Pacific oceans. It is made up of more than 17,000 islands, making it the largest archipelago in the world and the 15th largest country.
The capital of Indonesia is Jakarta, which is located on the island of Java, the most populous of the country.
Most international flights to Indonesia arrive in Jakarta, but there are also direct flights to other popular tourist destinations, mainly the island of Bali, which takes most of the tourism in Indonesia. If travelling from other Southeast Asian nations, the low-cost airline Air Asia might be your best choice, with flights connecting Malaysia, Thailand, Singapore and Vietnam with many Indonesian cities.
From within the country, it is possible to take boats within islands, but as these tend to be very time consuming, most travellers opt for local flights, with airlines covering most of the archipelago such as Garuda, Lion Air and Air Asia Indonesia.
Best time to visit Indonesia
Indonesia is a beautiful country that offers a plethora of experiences for travelers. Depending on the type of experience you are looking for and where in the country you plan to travel, there are different times of the year that are ideal for taking a trip.
The best time to visit Indonesia is typically during the dry season, which occurs from May through to September. This is a great time to visit Indonesia, as the weather is warm and sunny and the landscapes are bright and lush. This is also a great time to experience the amazing wildlife that calls Indonesia home. The dry season is also the perfect time to visit the stunning beaches, take part in water sports, and explore the many cultural attractions in Indonesia.
The wet season (October to April) is not as bad as you might think. During this time, the rains bring a sense of renewal to the landscape, and the temperatures are cooler, making it perfect to explore the country's national parks. The wet season is also a great time to experience the country's religious festivals and take part in other cultural events.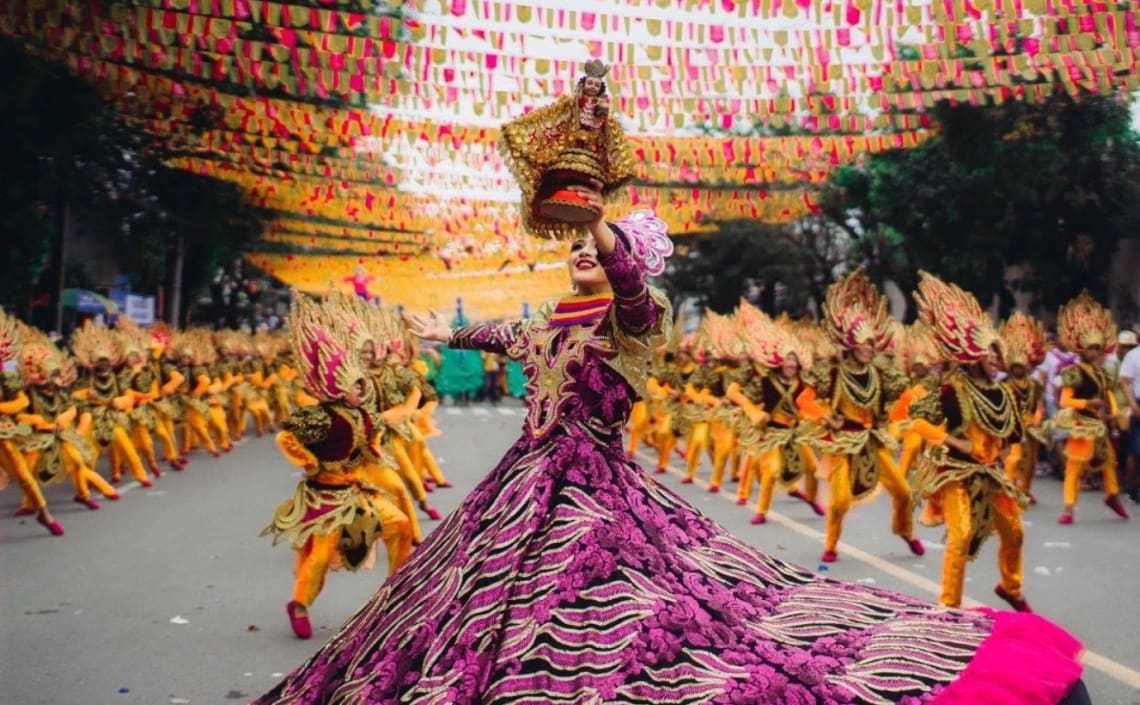 Top 10 things to do in Indonesia
Explore the volcanoes, rice terraces, temples and beaches of Bali
There's no doubt that Bali is the number one destination in Indonesia, attracting backpackers, surfers, honeymooners, retirees and expats alike. There are enough reasons to make it among the most desirable tourist spots in the world.
As a volcanic island, Bali is home to several volcanoes that offer the chance to climb them and be rewarded by spectacular views. The most notable one is Mount Batur, a volcano located in the north of the island. Another popular volcano is Gunung Agung, which is the highest mountain in Bali and is also an important religious site for the Balinese people.
Bali's coastline is dotted with great beaches, ranging from secluded coves to bustling tourist hotspots. Popular beaches include Uluwatu Beach, Legian Beach and Padang Padang Beach, but also ask locals and expats for their secret spots as there are hundreds unknown to tourists.
Bali is also renowned for its spiritual culture. Ancient temples dot the landscapes, offering visitors a chance to learn more about the local religion. One of the most popular temples is Uluwatu, which is set high on a clifftop and overlooks the Indian Ocean. Other temples worth visiting include Tanah Lot Temple, Tirta Empul and Besakih.
Finally, one of Bali's most iconic sights is its rice terraces. These terraces are carved into the hillsides and provide a spectacular sight. The most popular place to explore these terraces is the Ubud area, which became probably way too famous after the Eat, Pray, Love book and movie.
A great and fun way to explore Bali is by renting a motorbike, which are very cheap and widely available, but be aware that driving might be much rougher than in your home country.
Beach time in Gili islands
Bali's beaches are great, but if you are looking for that truly picture perfect paradise, head to the nearby Gili islands.
Located off the coast of the bigger Lombok Island, they consist of three small islands; Gili Trawangan, Gili Meno, and Gili Air. These islands are known for their stunning beaches, crystal clear waters and laid-back atmosphere. Best of all, there are no cars or motorbikes to disturb the peace.
What it was an almost backpackers-only spot not so long ago, now attracts a very diverse crowd, with accommodation ranging from simple and cheap huts to luxury resorts, specially so in Gili Trawangan.
Gili Trawangan is the biggest and most visited of the three, known as the "beach party". So if you are looking for a peaceful getaway, this might not be the best choice. Gili Air is the most "local", with a bigger native population and the closest to Lombok. And Gili Meno, is the smallest, most relaxed and less touristy island.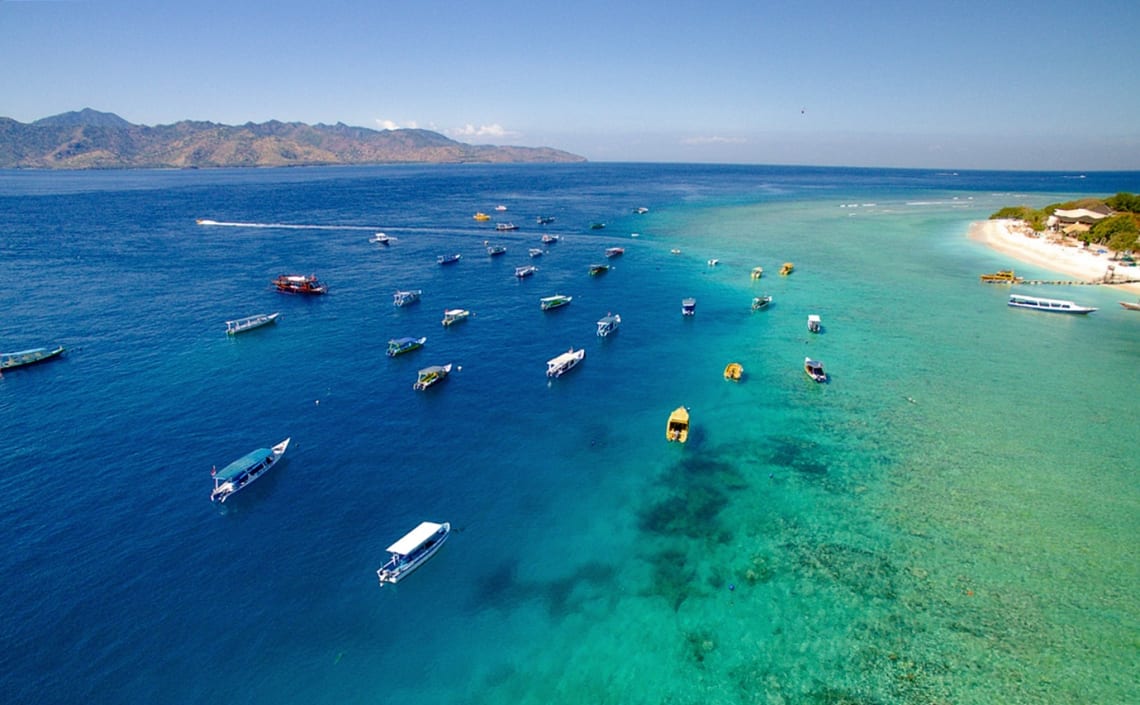 Visit Borobudur, the largest Buddhist temple in the world
This 9th-century complex located in Central Java is home of the world's largest Buddhist temple and a UNESCO World Heritage Site. Along with Angkor in Cambodia and Bagan in Myanmar, make up the three most important historical religious sites in Southeast Asia.
The main structure of Borobudur is made up of three main levels, each with a large number of small stupas that contain statues of the Buddha in different poses. The entire complex is adorned with intricate reliefs and carvings which depict scenes from Buddhist mythology.
Visiting the complex at sunrise provides a truly spiritual experience, as well as a unique insight into the history and culture of Java.
Borobudur is located about 40 kilometers northwest of Yogyakarta.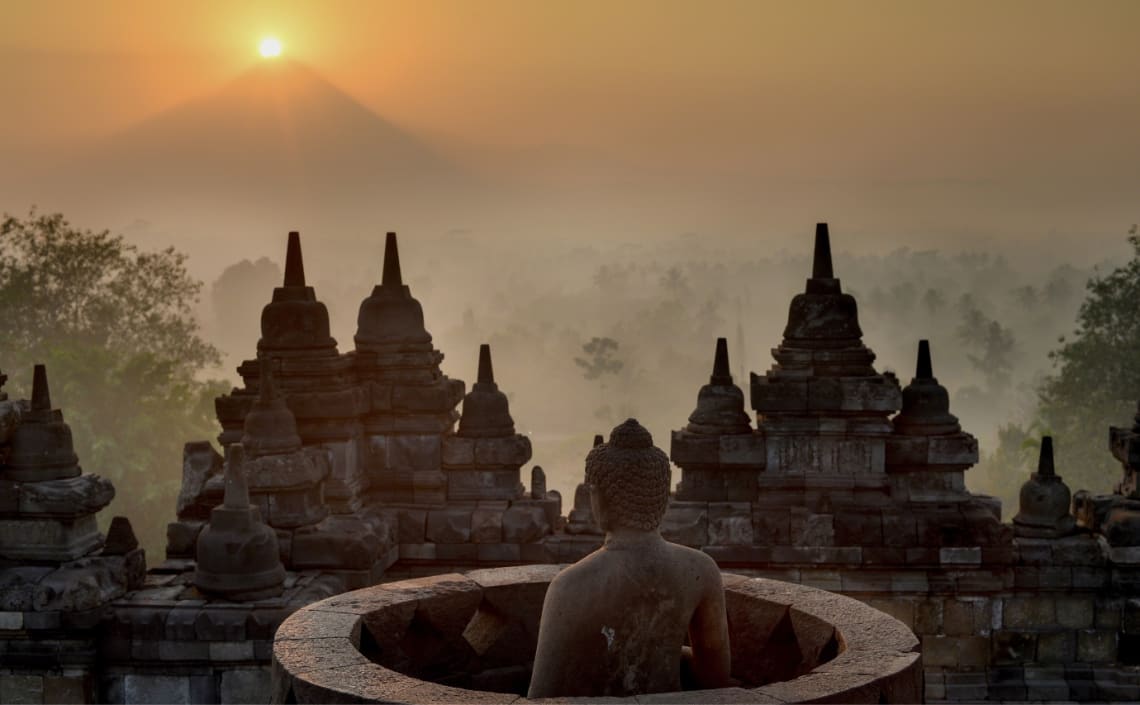 Base yourself at Yogyakarta
Being only 15 kilometers away from the spectacular ancient hindu complex of Prambanan and 40 from Borobudur, "Yogya" is the perfect base to visit them while enjoying all the city has to offer.
Renowned for its traditional arts, culture and food, there are plenty of activities in Yogyakarta to keep you entretained.
As one of the oldest cities in Indonesia, the historic sites abound, with the Sultan's Palace Complex (better known as Kraton) at the top of every traveller's list. Ancient hindu and buddhist temples (candi's -pronounced chandee) built during the 7th-9th centuries are all over the city and surroundings, and there are also a good lot of Dutch-era buildings (Indonesia was a Dutch colony from 1816 to 1941).
Going out at night for street food is the favourite local's hobby, so join them to try the delicacies for which the city is known, like gudeg a delicious jackfruit, chicken and egg curry.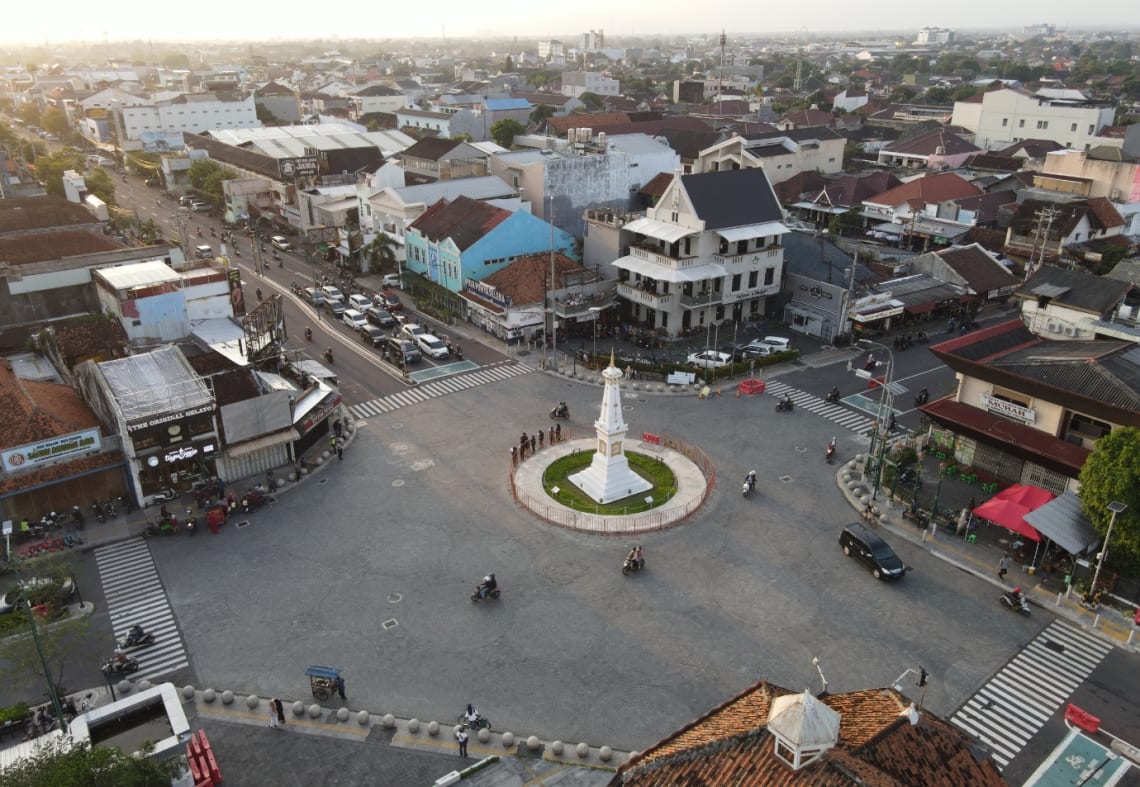 Climb the active Mount Bromo
Mount Bromo is an active volcano located on East Java, very popular amongst national tourists, so is better to avoid the holiday season as can be packed with people. The mountain forms part of the Bromo Tengger Semeru National Park.
The best times to climb it are from May to October, when the temperatures are mild and the skies are clear. The are three different routes to climb Bromo, being the Probolinggo - Ngadisari Route the most popular. Probolinggo is the nearest larger town from the park to start this route, heading to the small village of Cemoro Lawang from here to begin the climb.
The climb typically takes about two and a half hours and the view from the summit is spectacular. The stunning sight of the clouds, the peak of the other volcanoes and the "sea of sand" stretching out below make the climb well worth the effort.
Bear in mind that these volcanoes are very active, so check beforehand if it's safe to visit. Mount Seremu has erupted in 2021 and again in December 2022, destroying several villages. Currently is better to avoid the area due to the toxic gases, but the situation may change by the time of your visit.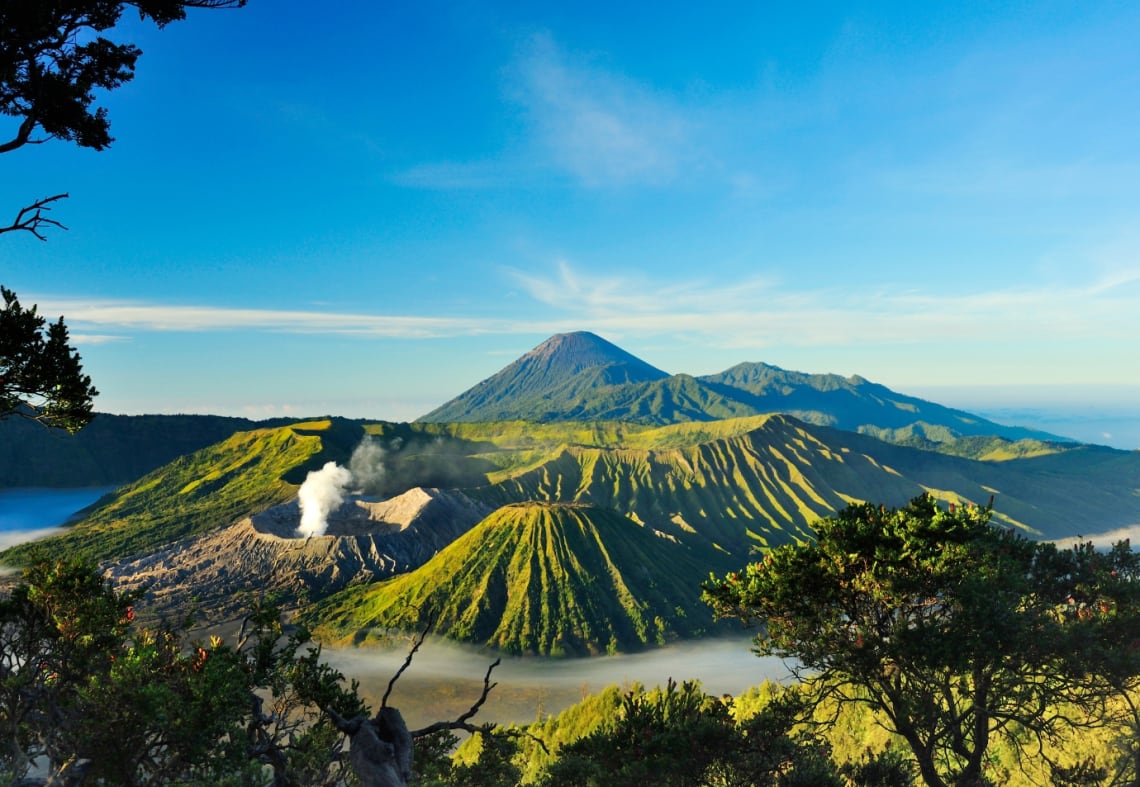 Dive into the underwater world of Bunaken
Bunaken National Marine Park, off the northern tip of Sulawesi island, is widely acclaimed as one of the top 10 dive sites in the world. The park is renowned for its stunningly clear water, breathtaking coral reefs, and abundant, diverse marine life.
Here you can enjoy some of the world's best wall dives, with sheer drop offs from twenty meters to over a thousand. Divers of all levels can explore the colorful and unique marine life, including many species of brightly colored fish, eels, sea turtles, dolphins and whales.
Bunaken is also home to a variety of unique underwater geological formations, including walls, cliffs and arches, creating a spectacular natural landscape. Visibility is excellent, with averages of twenty to thirty meters, creating a truly magical experience.
To get here you have to take a boat from the city of Manado to Bunaken island, where there are many places to stay and diving companies.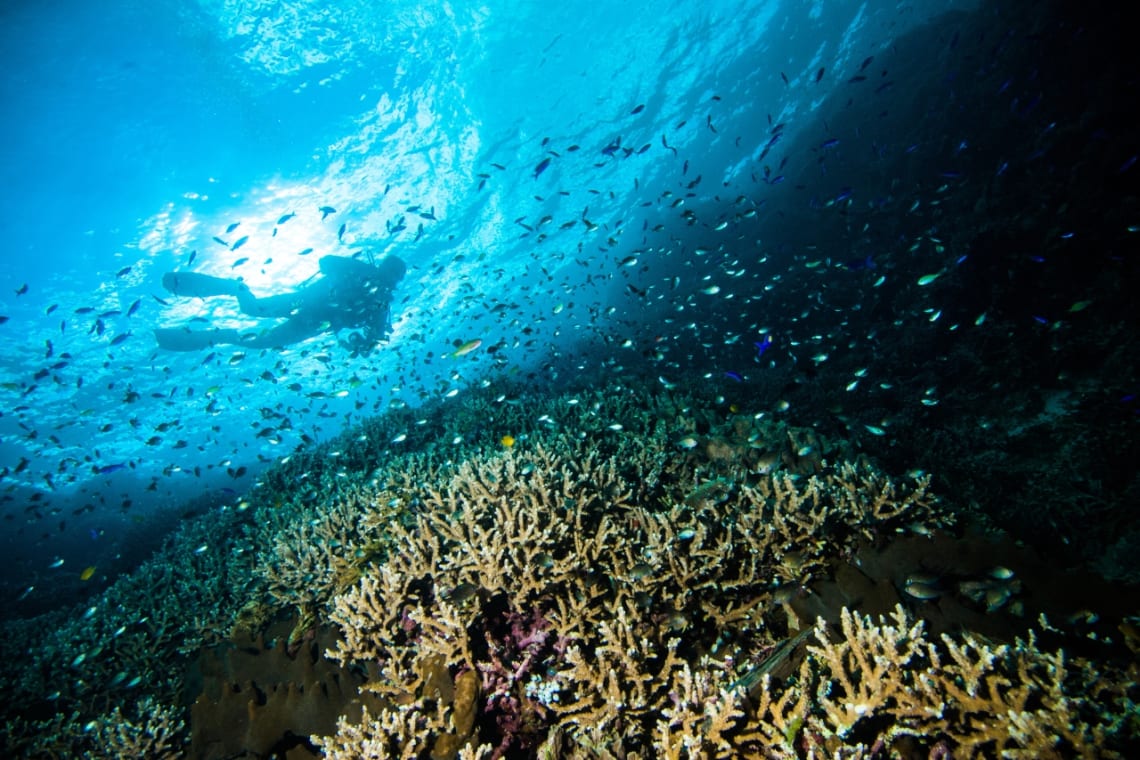 Culture and nature in the largest volcanic lake in the world
Located in North Sumatra, the largest island of Indonesia, spending some days in Lake Toba is one of the best things to do in Indonesia if you want to relax in nature.
There are a number of villages and towns located along the lake's shore, but definitely the best place to stay is in Samosir island, a large island within the lake offering spectacular views and many activities. Tuktuk is the main tourist hub but there are also accommodation in other villages.
Lake Toba is also home to the Batak culture, an ethnic group that has lived around the lake for centuries. The Batak people have their own language and a distinct religion. You can learn about the culture and its traditions by visiting the local villages. A great way to break the ice is using the Batak greeting "horas".
To have a parameter of its size, the total area of Lake Toba is bigger than Singapore.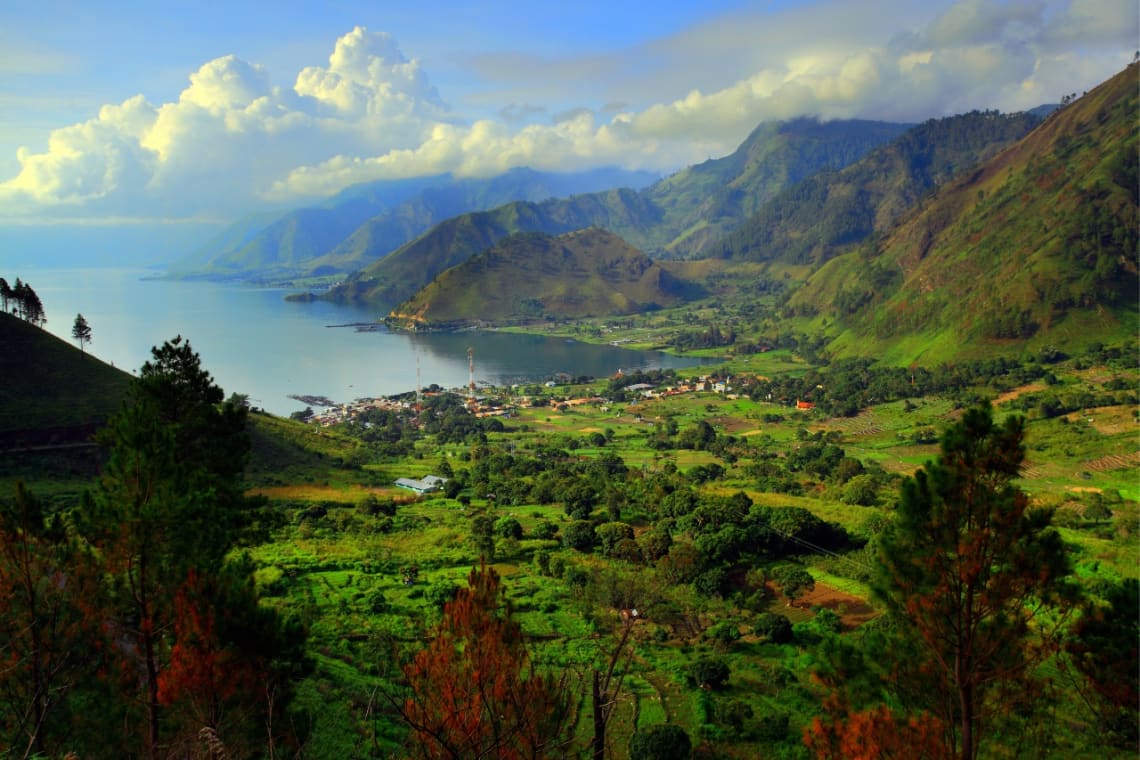 Trek in the Sumatran jungle
Let's stay in Sumatra to explore the tropical rainforest of Kerinci Seblat National Park, one of the most important tiger reserves in the world.
The park is home to many species of animals, some of them threatened. These include Sumatran tigers, Sumatran rhinoceroses, Asian elephants, leopards, clouded leopards, tapirs, sun bears, wild boars, macaques, and numerous bird species, but don't visit the park with the expectation of spotting the largest mammals as chances are low.
Kerinci Seblat is also one of the best places in the world to observe the enormous, carnivorous Rafflesia flower in its natural environment. Only found in a few areas of Southeast Asia, one of the world's largest flowers can grow up to one meter in diameter. The best time of year to spot a Rafflesia is during the peak bloom season, which is between June and August.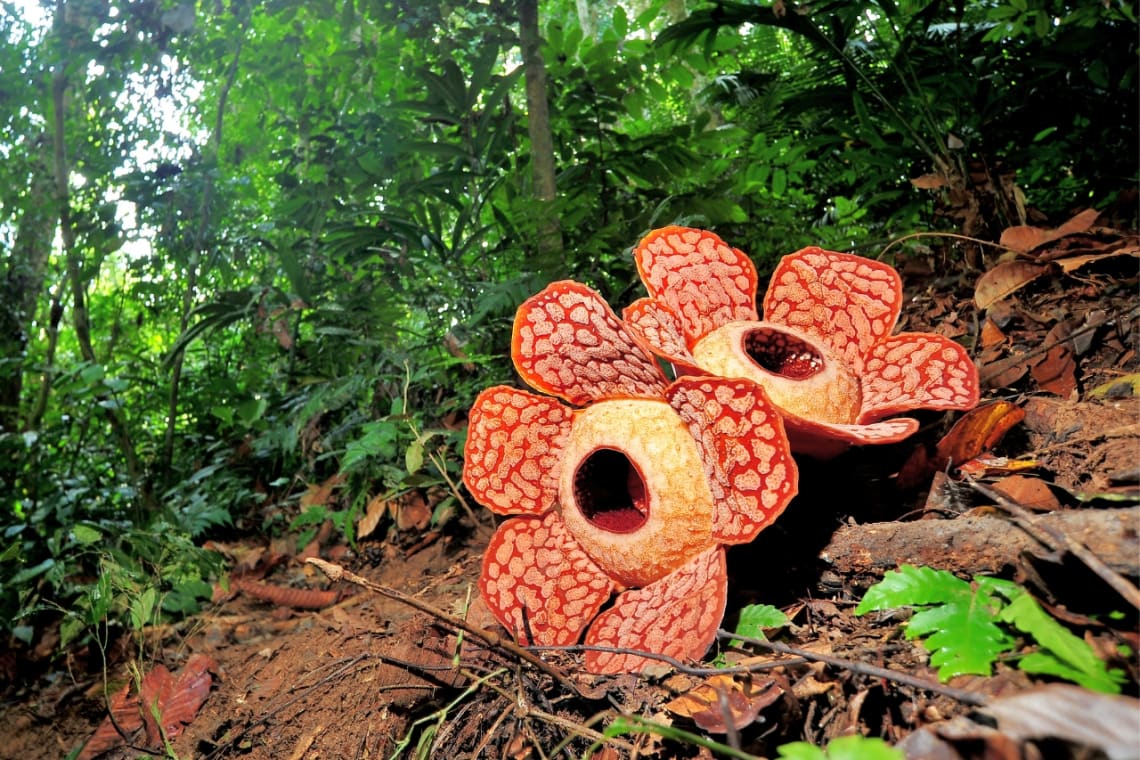 Dragons do exist
… And they live in Indonesia, more precisely in the small islands of Komodo and Rinca, part of the Komodo National Park.
The area has been designated as a UNESCO World Heritage Site due to its large populations of Komodo dragons, a species of monitor lizard that can grow up to 3 meters in length, as well as its wealth of marine biodiversity.
Getting to the park is easy, you have to get to the city of Labuan Bajo, in Flores island, with daily flights available from the main cities of Indonesia. Once there, there are tons of choices to book tours that take you to see the dragons and enjoy the marine life on the way, doing snorkeling stops where you can see manta rays and sea turtles among other species. I suggest you to do at least a 2 days/1 night tour as watching the sunset from the boat is a highlight.
Do your research in travel forums, blogs and asking other travellers in town before booking to increase your chances of having a good experience, as there are also some dubious agencies.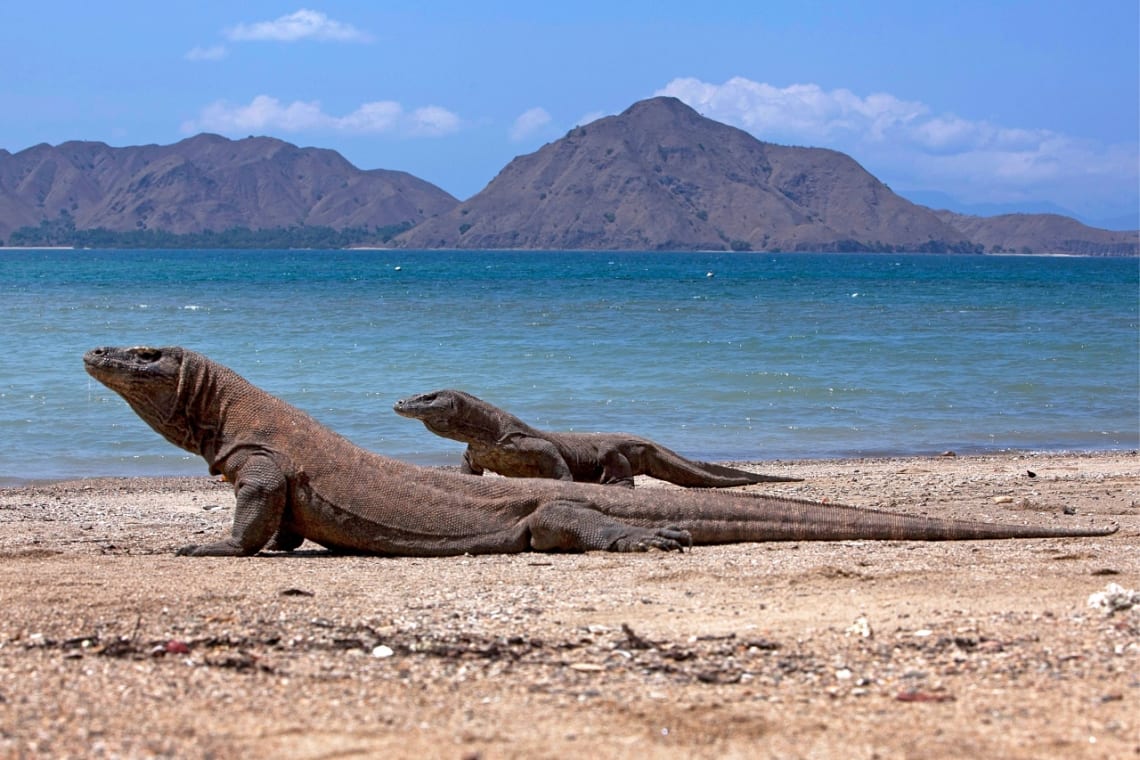 Volunteering in Indonesia
I find volunteering one of the best things to do in Indonesia as is a great way to explore Indonesia while having a real cultural experience.
To find volunteering opportunities, you can visit the Worldpackers platform. There you can subscribe and contact the hosts of the positions that appeal to you. During your time as a volunteer, you will be helping in the project for a certain number of hours per week that will be arranged with the host beforehand. In retribution, they provide you with a place to stay and usually food as well.
In addition to save money during your trip, you'll learn new skills, meet people, and make a positive impact.
These are just some examples of volunteering opportunities in Indonesia:
Check out all the volunteering opportunities in Indonesia.
Know more about volunteering: Traveling with Worldpackers: your top questions answered and What you need to know before having a Volunteer experience.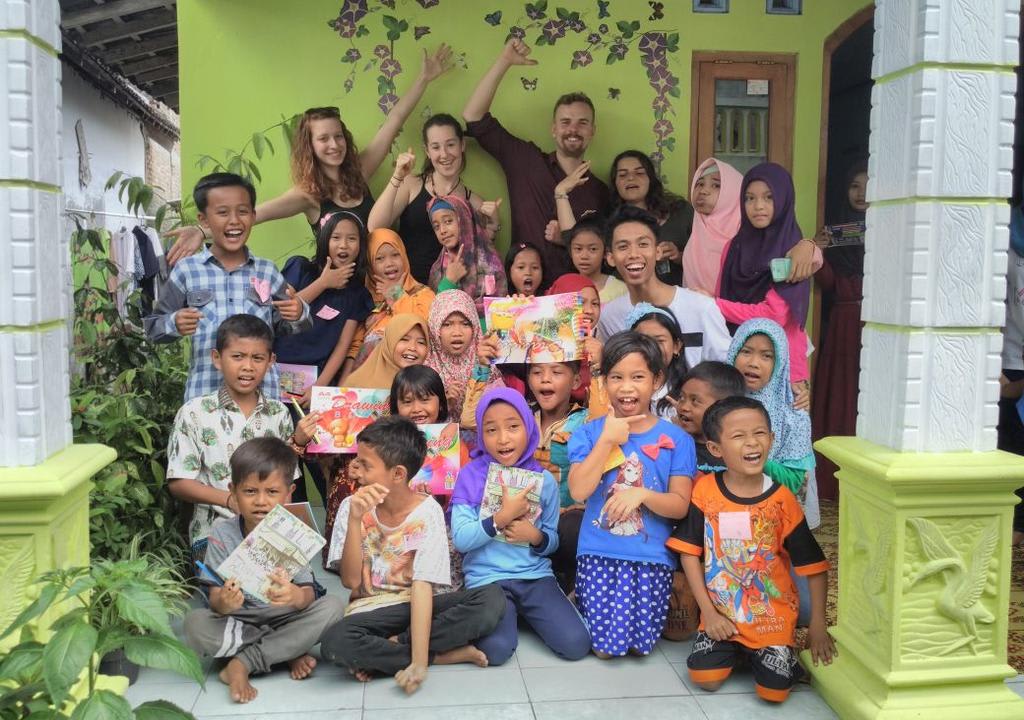 Did you like these ideas? Subscribe to the Worldpackers Community for free and start saving your favorite volunteer positions until you are ready to get verified.