10 things you need to know about backpacking Myanmar
Myanmar ranks among the best destinations for a backpacker in Southeast Asia. Discover everything you need to know to ensure your trip to this colorful and vibrant country runs smoothly.
9min
With its UNESCO listed buddhist temples, friendly locals, dirt cheap prices and idiosyncratic street food, Myanmar ranks among the best destinations for a backpacker in Southeast Asia.

Much like nearby Cambodia, the country was once considered off-limits for western tourism as a result of its turbulent political history.
However, since 1992, when the country officially opened up to the outside world, tourism has been growing with over 7.5 million international tourists set to visit the country in 2020.
Despite this, the country is much less traveled than the Southeast Asia favorites of Thailand, Cambodia and Vietnam.
But all of this is rapidly changing. Take a quick scroll through Instagram and you'll be captivated by all the beautiful images of this colorful and vibrant country.
From soaring hot air balloons over Old Bagan to the wonderfully acrobatic fishermen of the Inle Lake, it's hard to believe this undiscovered gem will stay a secret for much longer.
So if you are planning a trip to Myanmar as we enter the 2020s, what questions should you ask beforehand to ensure your trip runs smoothly?
How much money should you budget? What should you pack beforehand? How long should you spend in Myanmar? How do you pronounce Myanmar? Do the locals still call it Burma?
Even if you are the type of traveler that likes to travel without a fixed itinerary or set plans, a little research before you book your flights can make all the difference.
Here is a guide for everything you need to know about backpacking Myanmar.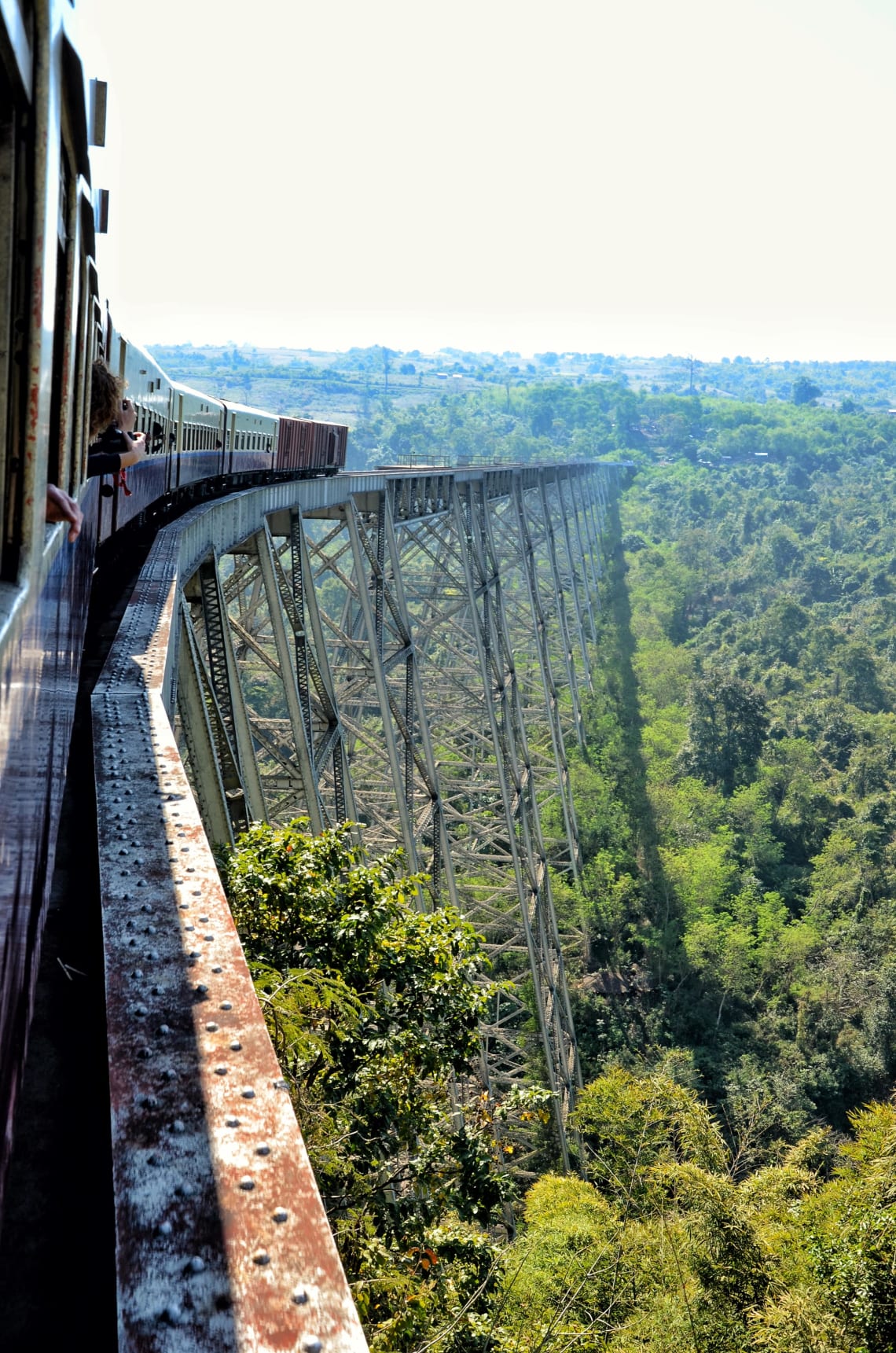 Backpacking Myanmar guide
Myanmar visas
What to pack
Myanmar itineraries
Budget travel tips
Myanmar for solo travelers
Volunteering in Myanmar
Myanmar cuisine
Local customs
The history of Myanmar
Myanmar safety advice
---
1. Myanmar visas
Over one hundred nationalities can now apply for a tourist e-visa online using the official Myanmar Visa government website.
Visas cost $50 USD and are valid for 30 days. They can be overstayed by 14 days at a charge of three dollars per day plus an additional admin fee.
I secured my Myanmar visa online and it took just a couple of days. However, at the airport I was charged an additional fee as they require passport size photos — so do remember these within your packing list.
If you're not on the e-visa list, it's still possible for you to get a visa — you just need to go to a consulate or embassy and make arrangements in person.
Read more articles about Asian destinations: 4 of the cheapest Asian countries to visit in a long term travel

2. What to pack for Myanmar
Figuring out what to bring backpacking can be quite a challenge! You have one small bag and so much stuff you could bring. How do you decide exactly what are the backpacking essentials, and what to leave behind?
If you are wondering how to pack for backpacking, the most important piece of information I can give you is this — pack light.
Despite traveling for months on end, I manage to get by with just 7kg of luggage in a single bag. Why 7kg do you ask? Well, for many budget airlines this is the maximum allowance for hand luggage before you have to pay extra for hold storage.
Whether you are flashpacking, camping, hiking, or simply backpacking Myanmar or on a budget, it doesn't matter. You need to travel as light as possible.
Even experienced travelers overlook this but you can learn to pack lighter by adopting a minimalist mindset for your travels and getting into the habit of consciously removing unused items after each trip.
When you get back home, simply divide your items into piles that you have used and those that you haven't used. Take a photo — and you'll be surprised how many 'might need' items you have in your luggage.
3. Myanmar suggested itineraries
Many travelers backpacking Myanmar will start their route in Yangon, arriving on a cheap flight from Bangkok or Kuala Lumpur.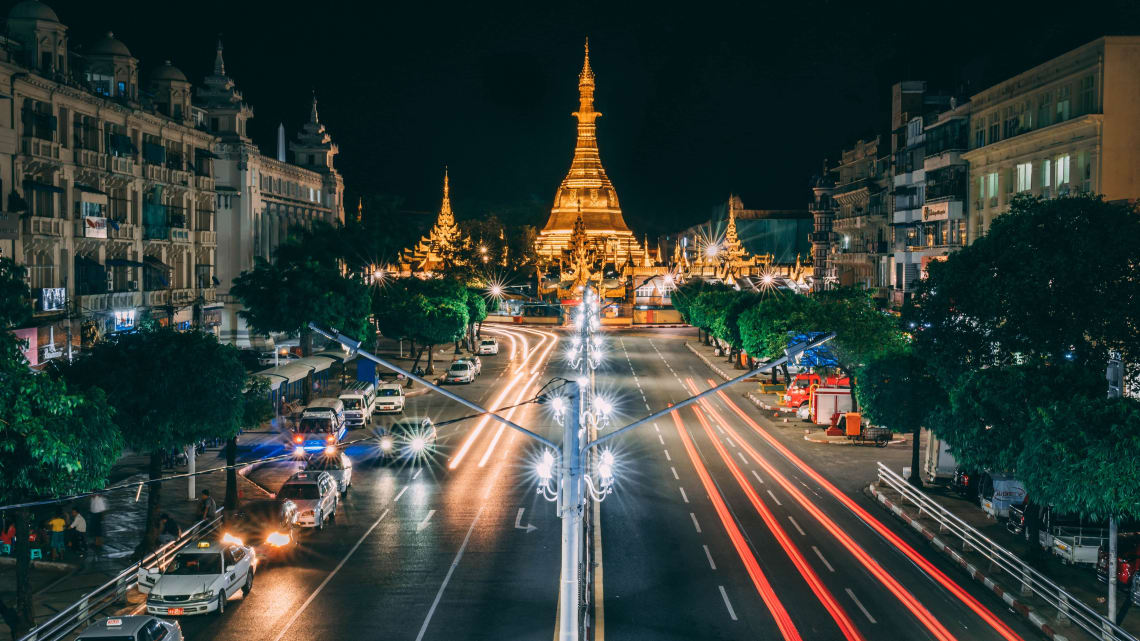 I recommend two full days in Inle; one for a boat trip and two for hiking, cycling and relaxing. It is well worth having a tent for Inle Lake. Many people now prefer to hike from nearby Kalaw to Inle Lake but accommodation options can sell out early in both locations so do be sure to book in advance.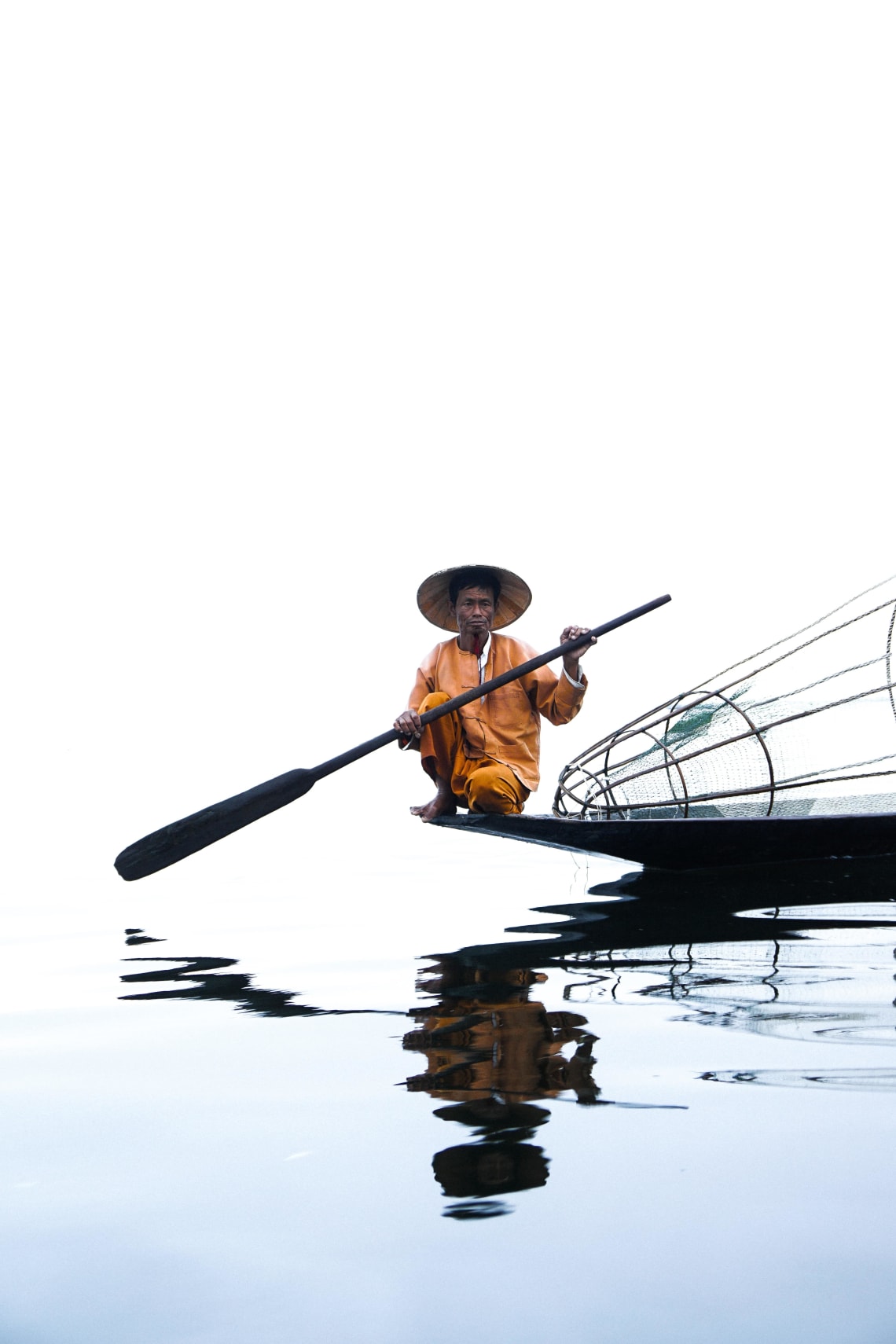 The temple studded plains of Bagan is hands down the most incredible place in all of Southeast Asia. It's not just the impressive nature of the two thousand temples and pagodas that are spread out across the plain but the laid back atmosphere of driving around with your buddies on the affordable electric scooters that make it a very special place to be.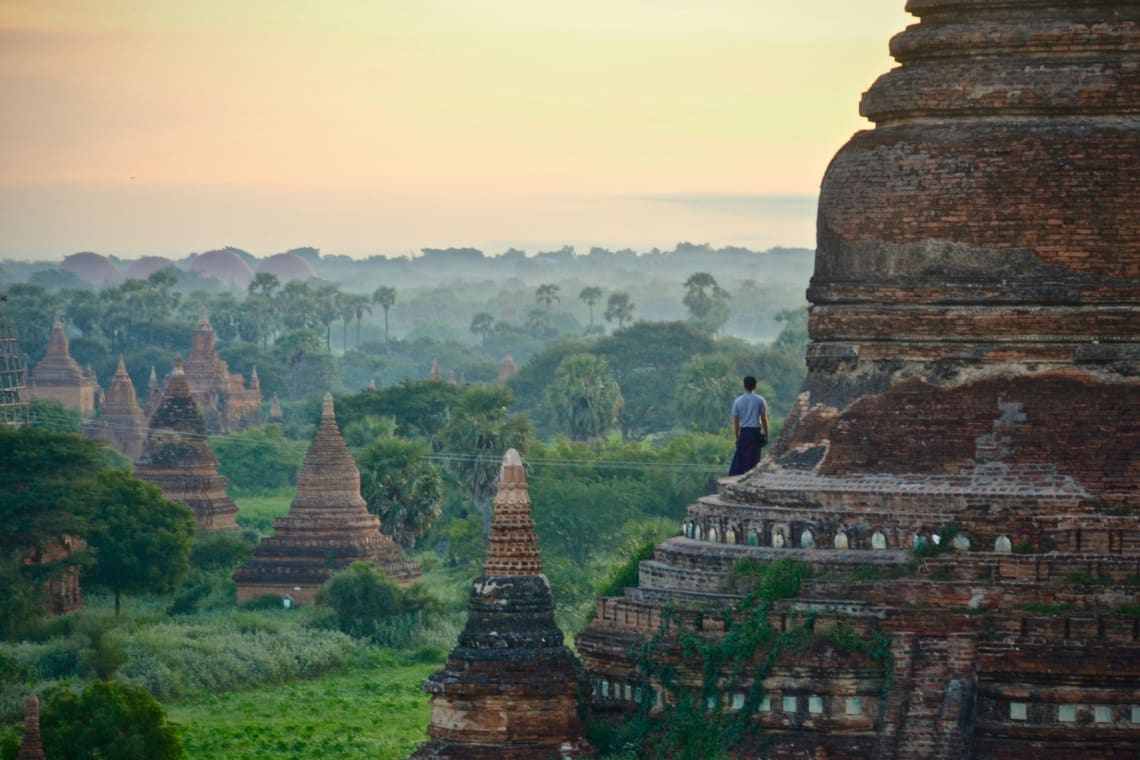 The biggest, most impressive temples in Bagan are now usually heaving with tourists and in my opinion, are best avoided. It costs 25000 MKK to enter the Bagan site but many tourists get away without paying this charge. Whether or not you get stopped seems to depend on how you arrive in Bagan, and it's worth noting that follow-up checks are few and far between once you arrive in Old Bagan.
The real Bagan can only be reached with a bit of off-roading. There are plenty of stunning isolated temples where you will be the only person exploring. It's possible to camp out (although it's not exactly legal) on some of the temples although this is increasingly difficult with the government moving to tighten the rules in line with advice from UNESCO in recent years — check Maps.me for up to date advice on which temples remain free to climb.
Hostel accommodation is centered around an area of town called New Bagan although nearby Nyaung-U has a better selection of restaurants. Accommodation in Bagan, especially during high season, tends to sell out extremely fast so it's worth booking ahead.

Mandalay is a popular jumping-off spot for backpackers due to its good transport connections and the many historic pagodas and gorgeous U Bein Bridge over the Mandalay river have put the city on the map as a tourist hotspot attracting large crowds.
4. Backpacker budgets for Myanmar
You can backpack Myanmar on a mid-range budget of about $25 per person per day assuming you stay in cheaper accommodation, eat street food and avoid internal flights.
If you're traveling on a tighter budget you could still aim for $10 a day if you hitchhike, camp out and make a number of economies throughout your stay, skipping the more expensive entrance fees and cooking your own food.
However, for many backpackers, the single biggest expense of backpacking Myanmar is going to be the iconic hot air balloon flight over the temples of Bagan which typically costs $210 US dollars for 45 minutes at sunrise.
Aside from this, it's very much possible to save your hard-earned cash when traveling in the beautiful country of Myanmar.
5. Myanmar for solo female travelers
Myanmar is actually pretty safe for solo female travel, or at least as safe as anywhere else in Southeast Asia.
For those especially concerned about safety while traveling its good advice to stick to the more traveled itineraries and partner up with a companion when exploring late at night.
You are unlikely to encounter any problems but should adhere to the dress code of this deeply Buddhist nation. Cover your shoulders and avoid revealing blouses, short skirts or shorts.
As Myanmar becomes better developed as a backpacker tourist destination a number of hostel chains have sprung up in the country catering specifically to solo travelers including the very popular Ostello Bello which has hostels in Mandalay, Bagan and Inle Lake.
6. Volunteering In Myanmar
Looking to volunteer in Myanmar? You aren't the first person to do this! There are many travelers out there who have done what you're dreaming of, and better yet, who are doing it right now!
Long term travel is awesome. Giving back is awesome too. For backpackers looking to travel long term on a budget in Myanmar whilst making a real impact on local communities, look no further than Worldpackers.
Backpackers can spend long periods of time volunteering in amazing places without spending any money. Meaningful life and travel experiences are rooted in stepping out of your comfort zone and into the world of a purposeful project.
Worldpackers opens the doors for work exchange opportunities in hostels, homestays, NGOs, and eco-projects around the world — including in Myanmar.
7. Myanmar cuisine
You can't go backpacking in Myanmar without sampling the awesome array of street foods, delicious traditional salads and flavorful curries of this melting pot nation nestled between India and Thailand.
Make sure to try these three classic Burmese cuisines while you are traveling in Myanmar:
Shan Style Noodles: This dish is a combination of thin, flat rice noodles in a clear, peppery broth with marinated chicken or pork and pickled vegetables. Yummy, healthy, and cheap!
Tea Leaf Salad: The flavors of a Burmese meal will haunt you in the best of ways, but none of them more than tea leaf salad, or laphet thoke. What makes tea leaf salad so special is the tea leaf (laphet), of course. That's right, in Myanmar, they don't just drink their tea, they eat it too ― but first, they ferment it.
Burmese Curry: Usually made with pork, fish, shrimp, beef or mutton. A full Burmese curry includes rice, a salad, a small dish of fried vegetables, a small bowl of soup and a side of fresh crunchy vegetables and herbs.
8. Myanmar Thanaka face paste
An unforgettable part of the Myanmar travel experience is trying out the local Thanaka face paste.
Considered a Burmese beauty secret, Thanaka is made from the pulp of the eponymous tree and has been proven to have natural anti-fungal, anti-inflammatory and sunscreen properties making for excellent and truly organic skincare.
Most of Burmese women use to protect their skin and for beauty purposes. Traveling around the country, Thanaka paste is a common sight and such an ingrained part of Burmese culture that teachers will even apply Thanaka to young children at school to protect them from the harsh sunshine. Many people paint simple circle shapes, while others make more sophisticated designs with flowers and leaf patterns.
Thanakha is made from roots and timber covers of Thanaka trees after an easy process, being soaked in water and ground in a mortar. It is smooth and smells good. Burmese women love this natural cosmetic and even bring a small mortar along with them when they travel.
9. Myanmar recent history
Myanmar (Burma) has a turbulent history.
Run as a 'province of India' under the British Raj, Myanmar has seen numerous invasions and battles over the years. The Japanese occupied Burma during World War II and the country saw some of the fiercest jungle fighting ever recorded.
General Aung San fast emerged as a national hero and is often referred to as 'the father of the nation.' He reached an agreement with the British for Burmese Independence but in July 1947 he was assassinated along with several other prominent figures by political rivals. Burma went into mourning and a few months later, on January 4, 1948, the country gained its independence.
For 10 years, the new government struggled to contain ethnic uprisings by groups who wanted to stand apart from Burma and the country eventually slid into a military dictatorship under General Ne Wi whose new revolutionary council suspended the constitution and began authoritarian military rule.
In 1988, Ne Win announced he was retiring and hundreds of thousands took to the streets to demand fair elections. During this time, Aung San Suu Kyi, daughter of the father of the nation, returned to Burma after many years of absence and threw herself into politics earning herself a Nobel Peace Prize for her struggle to bring democracy to the country.
Surprised and outraged, the army first refused to hold and then refused to acknowledge elections and has retained its repressive grip on power ever since. In a bid to promote unity amongst the country, Burma was renamed Myanmar in 1989 and the capital was moved from Yangon to Naypyidaw ― a ghost-town in the middle of the jungle.
Responding to international outrage, Aung San Suu Kyi was released from house arrest in 2010 and in 2015 took up the position of state councilor (akin to Prime Minister) marking the transition of Myanmar from a military dictatorship to a partial democracy.
More recently, Aung San Suu Kyi has faced criticism for Myanmar's continued persecution of Rohingya Muslims ― highlighting the deep-seated political problems that remain in the country.
10. Staying safe in Myanmar
For the vast majority of visitors, travel in Myanmar is safe and should pose no serious problems. The political situation is stable and tourism is now actively encouraged.
In off-the-beaten-track places, where authorities are less used to seeing foreigners, local officials may ask you what you are up to. Saying you're a tourist normally satisfies them but be extra aware that you will attract additional attention in areas where tourism is less common.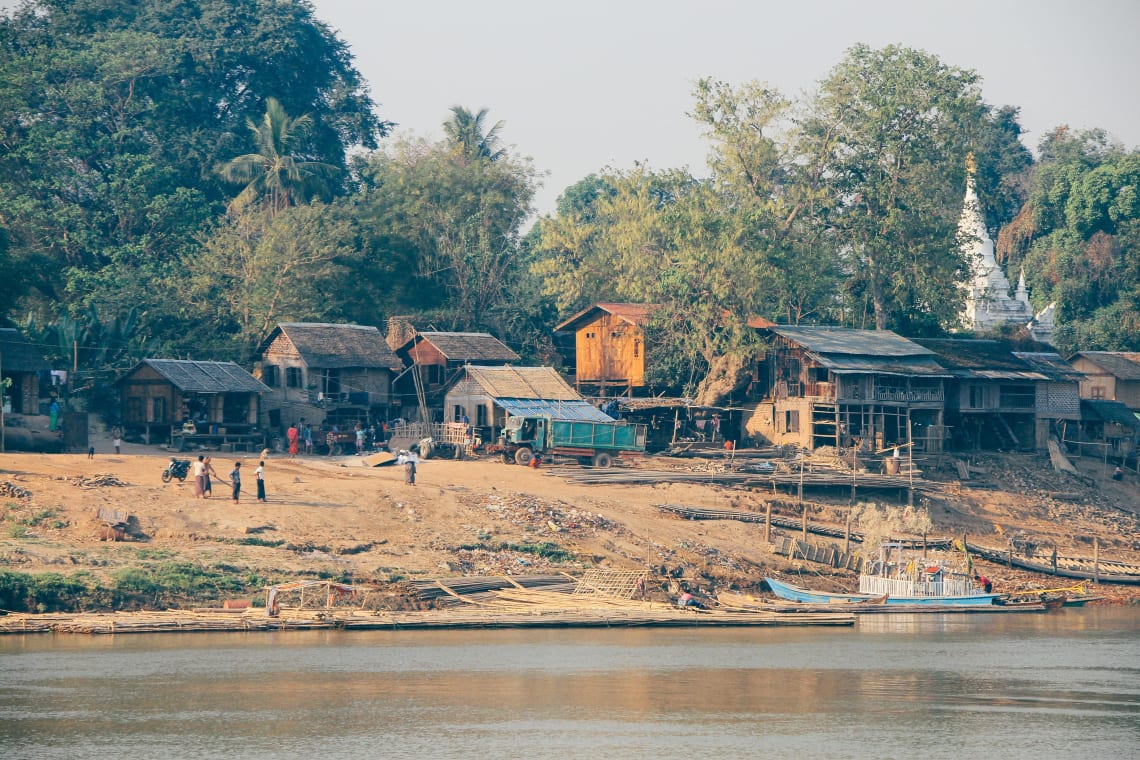 While not unheard of, crimes such as mugging are rare in Myanmar. Locals know that the penalties for stealing, particularly from foreigners, can be severe.
The poor state of road and rail infrastructure plus lax safety standards and procedures for flights and boats means that traveling can sometimes be dangerous. Proceed with caution when crossing any road, particularly in cities. Do not expect drivers to follow road rules.
The following government websites offer travel advisories and information on current hot spots:
Myanmar offers one of the best authentic travel experiences for budget backpackers interested in Southeast Asia.
I highly recommend planning a trip to visit Myanmar's natural and cultural wonders while they remain relatively undiscovered.
If you have any specific questions about traveling in Mynamar, don't hesitate to leave a comment below or send me a message.
Happy travels!