The best tips for a traveling vegan: maintain a plant-based diet on the road
Being a traveling vegan is absolutely possible! Find out how to explore the world while also maintaining a plant-based diet.
12min
Veganism is something that has made its mark everywhere around the world impacting people's lives' and what they chose to put on their plates. Nowadays, it's not impossible to be a traveling vegan. Far from it: if you follow my tips, you can maintain your wanderlust while also maintaining your plant-based diet.
In this article, I'll dive into the reality of vegan travel including: vegan friendly countries, how to stay vegan on the road and a special tip that will make your vegan trips easier and cheaper: work-trade opportunities for free accommodation, often with access to a shared kitchen.
My story as a traveling vegan
Being vegan is not just about bragging about not eating meat, it is a conscious lifestyle.
I decided to make the shift when I was only 16 years old. As corny and stereotypical as it sounds, I had watched a few documentaries about the treatment of different farm animals in the United States, including cows and chickens, and how they were horribly treated.
I initially took the change from meat-eater or pescatarian for 1.5 years and gradually took out fish until I was vegetarian. I was vegetarian for about half a year, still eating eggs and consuming dairy products, and realized I wanted to take the step up to take out all animal products of all kinds.
I have now been fully plant-based, aka vegan, for almost 3 years and I'm completely loving it!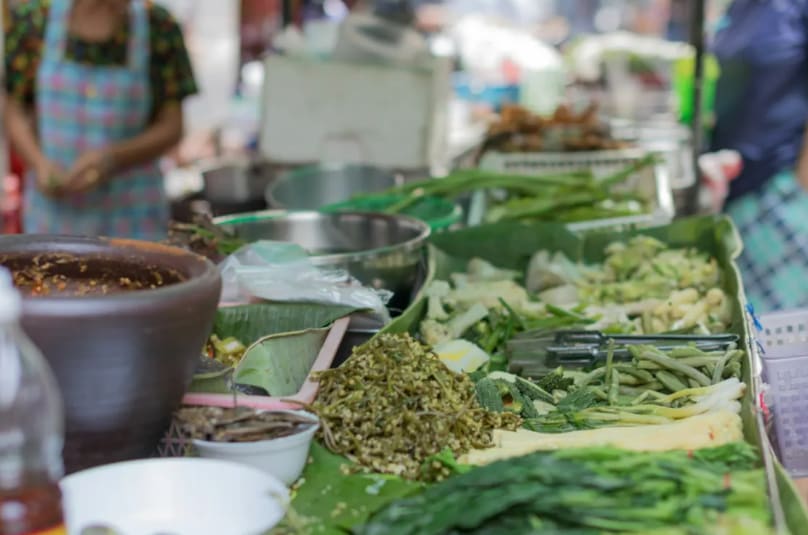 This isn't just a diet for me, it's a complete lifestyle. Not only do I not consume animal products, I also advise against wearing them as well.
I'm a complete softy and lover of life of all kinds, including animals. I chose not to eat animals; if I'm able to find a plant that can feed me and provide the nutrients I need - why should an animal die?
Anyhow, this article is not to convince anyone to stop eating meat or go vegan, but I think it's important we talk about vegan travel, or how I maintain my strict diet while being on the road.
Yes, because there is another thing I'm extremely passionate about, which is traveling! At the age of 21, I've already been to over 8 different countries and territories by myself all while keeping my plant-based diet.
Sometimes it gets hard being on the road and trying to find food to eat without butter and eggs. I know my fellow veggies can relate, it gets difficult at times. But I promise you it's not impossible!
Besides talking about how I maintain my vegetable only diet, I'll also introduce you to volunteer opportunities surrounding plant-based lifestyle and sustainability. These types of volunteer or work exchange programs can make it easier and much more enriching to be a traveling vegan.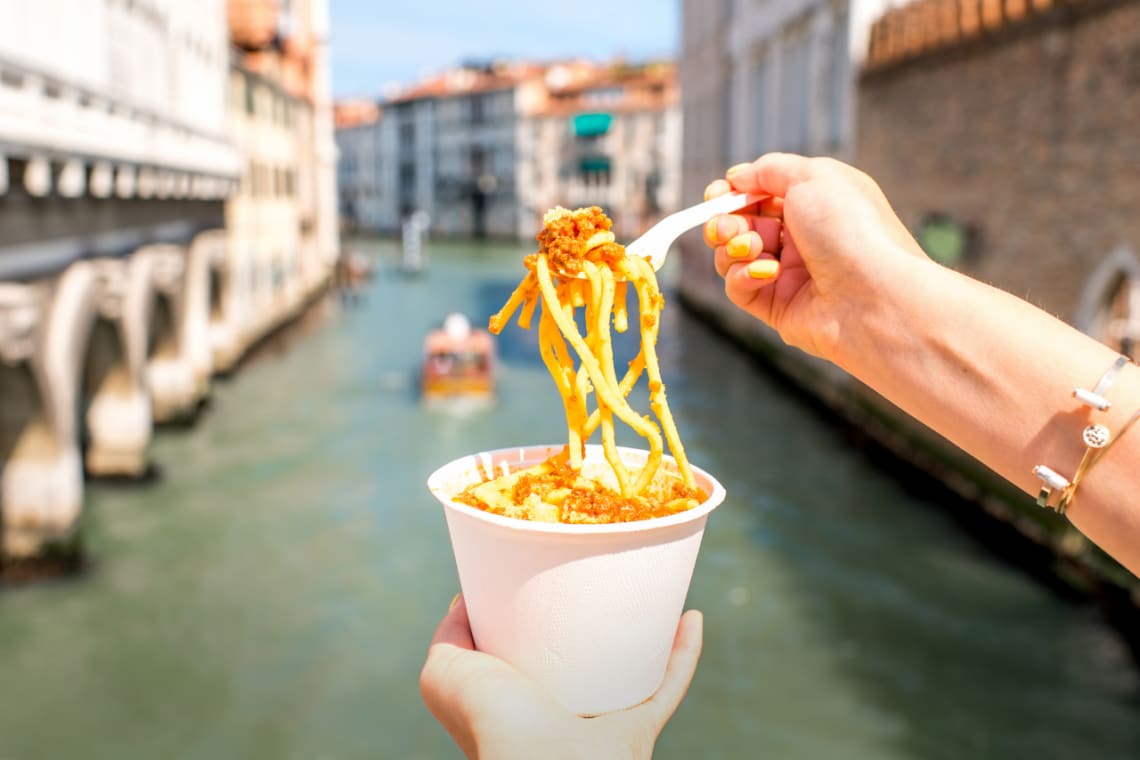 How to be a traveling vegan
One of the hardest parts about having a plant-based diet is maintaining it while abroad. There are plenty of countries I've traveled to where I've simply had to eat in because there were absolutely no vegan options available whatsoever.
That's not the end of the world, though. Just be prepared and you'll get to enjoy amazing destinations all around the world without compromising your values. Below, I'll share my vegan traveling tips - I hope you find them helpful!
Pack your lunch (or dinner or breakfast)
Throwing it back to grade school, a packed meal is one of the best solutions if you don't know whether or not there will be available meals for your diet.
I always find myself packing a sandwich, some fruit, or even a cold fresh pressed juice with me on the road if I know I'm going to be out for a while and may struggle finding vegan food.
I've lived in countries where their national dish is chicken and more chicken on the side so I'm pretty used to having to bring food with me on the road.
If you're going on a long flight or bus ride that goes for hours, you may also want to pack your food in case you forget your special meal request or don't like airline food.
Packing your own food is the best way to ensure your stomach will be full with nutritional plant-based food.
You might also like this article: 10 tips to eat healthy while traveling on a budget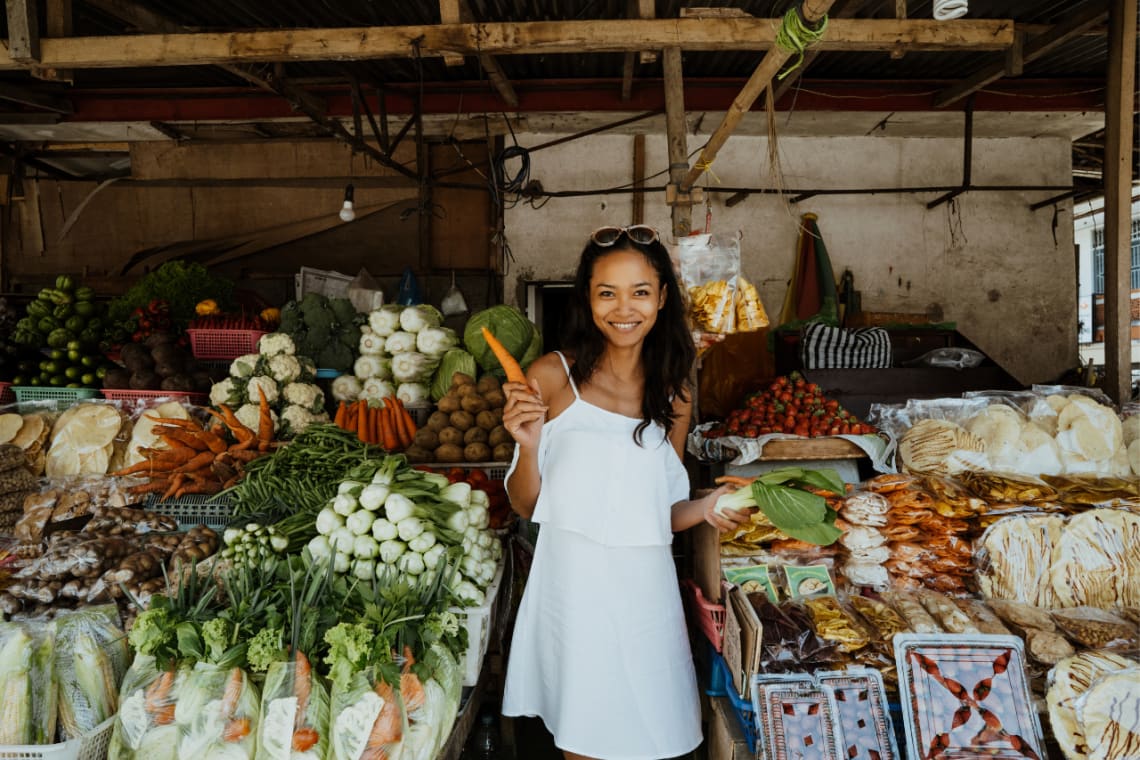 Request vegan meals for airlines or tour companies
This next piece of advice is absolutely key when traveling on long flights or buses.
If you are flying internationally and will be on a flight for 3+ hours you're most likely going to get hungry. One of the worst things that could happen to a vegan on a flight is when the flight attendant comes to you and you say you forgot to place your special meal request - this has happened to me on several occasions.
A lot of airlines that cross continents include meals in the fare price. All you have to do is select what meal you desire during your flight booking.
If the special meal request is not selected during the booking then you usually have up until 24 hours before the flight to update your meal preference.
Don't depend on last minute extra vegetarian meals the airline may mistakenly have; it's a hit or miss. I've been on flights where the airline has conveniently (and luckily for myself) had one extra vegetarian meal for me and there have been other cases as well where the airlines only make the specific number of orders they had placed.
In the unfortunate situation you remember that you forgot to place your special meal request and there are less than 24 hours until your flight, be sure to pack a meal and eat before you board so you won't get too hungry.
And this goes beyong flying. Some excursions include meals, too. I always make sure they will accommodate my plant-based diet before booking with a certain company. If that tour guide or company only provides meat options I choose another one or try to get the price of the meal taken off and bring my own food.
Bring (or buy) snacks
It's always a great idea to pack snacks! I've been to over 8 countries in my lifetime and have never had any issue with bringing snacks or packed meals on an airplane. I've even had instances where I brought 8 whole oranges on a plane ride!
I love to go to my favorite vegan stores in my home country (especially if I will be gone for a long period of time) and buy all my favorite plant-based goodies whether they may be chocolate, chips, fruit, or some filler options to pack sandwiches.
If you're not considering packing snacks for a plane ride and just hitting the road for a few hours, it's still a great idea to pack snacks even just for day trips.
When I find myself going out for long periods of time (5+ hours) I always make sure to bring a snack with me or else I'll be forced to go hungry or pay overpriced for some glorified greasy "vegan" french fries.
Research accommodating restaurants in the area
Another key tip for vegan traveling is to do research on all vegan restaurants in the area you'll stay. This is imperative, especially for people who do not like to cook.
For example, when I visited Puerto Viejo in Limon, Costa Rica, I was in search of great vegan options. I was being a rookie and failed to properly research vegan spots in the area but luckily stumbled upon this amazing Jamaican themed vegan restaurant.
Staying in an area with no vegan options (other than french fries and white rice) is not the happiest option as a veggie traveler so be sure to do your due diligence and search all the facts and info!
These days, there are many websites and apps where you can get recommendations for vegan restaurants all over the world, like Happy Cow. Following local vegan influencers on social media is another idea, and good old Google always helps.
In case you can't find vegan places, find out if there are buffets. In some countries it's easy to find places where you make your own plate and pay according to its weight. There, you're likely to find plant-based options such as vegetables and beans.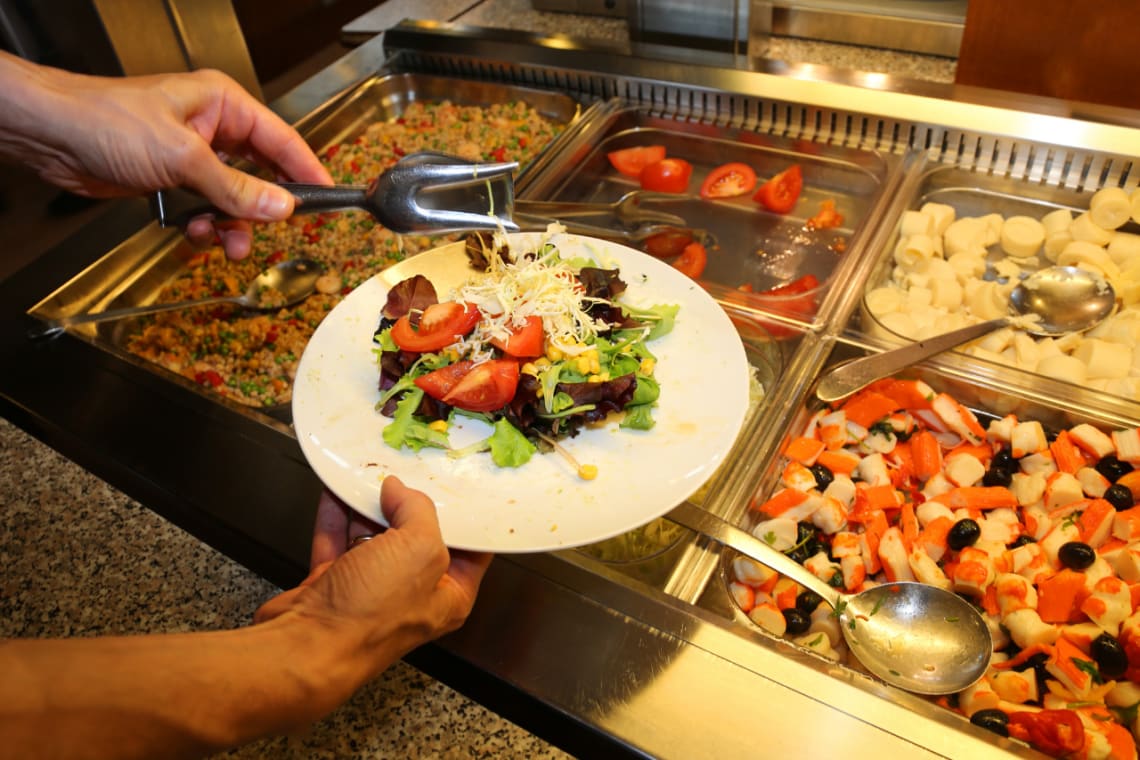 Cook! Book accommodation with a full kitchen
Last resort (or for myself, a first resort) is to book an accommodation that has a fully furnished kitchen with a fridge, stove, and cutlery.
I've had instances where I stayed/lived in countries that offered little to no vegan options but I was still able to eat by cooking my own food. Not only did I save hundreds of dollars by eating in my accommodation, I got to test out my chef skills!
Whenever I'm in a new country I like to experiment with local dishes and their cuisine and see what I can mock. Going to local markets has become a part of my weekly adventures throughout the past two years of my travel, it's something so fun to do!
You're able to get such a cultural experience when visiting local markets, it's definitely an experience I would not want to miss out on.
Practically every country I've been to I have gotten a chance to visit the local market. In San Cristobal de las Casas Mexico, I was able to test my Spanish skills at the local fruit and vegetable market and collected enough food for me to cook throughout my duration stay for less than 20 USD.
Want to learn Spanish on the road? Don't miss 15 travel experiences to help you learn Spanish for free.
Look for plant-based volunteer opportunities via Worldpackers
One of my best tips for a traveling vegan is to do a work exchange, or volunteer program, via Worldpackers. Through this platform you'll find many opportunities for exchanging a few hours of work for free accommodation and other perks, and many of them are focused on a plant-based and sustainable lifestyle.
What's better than traveling the world and staying in a free accommodation, often with free vegan meals or access to an equiped kitchen, and meeting other people who enjoy the food and lifestyle you do?
Take a trip to the mountains of Western Europe and volunteer in Sayalonga, Spain! At this volunteer position, you'll receive breakfast, lunch, and dinner. You'll help the host with preparing vegan meals at a guest lodge and in return also receive free hiking tours and yoga lessons. And look at this amazing scenery!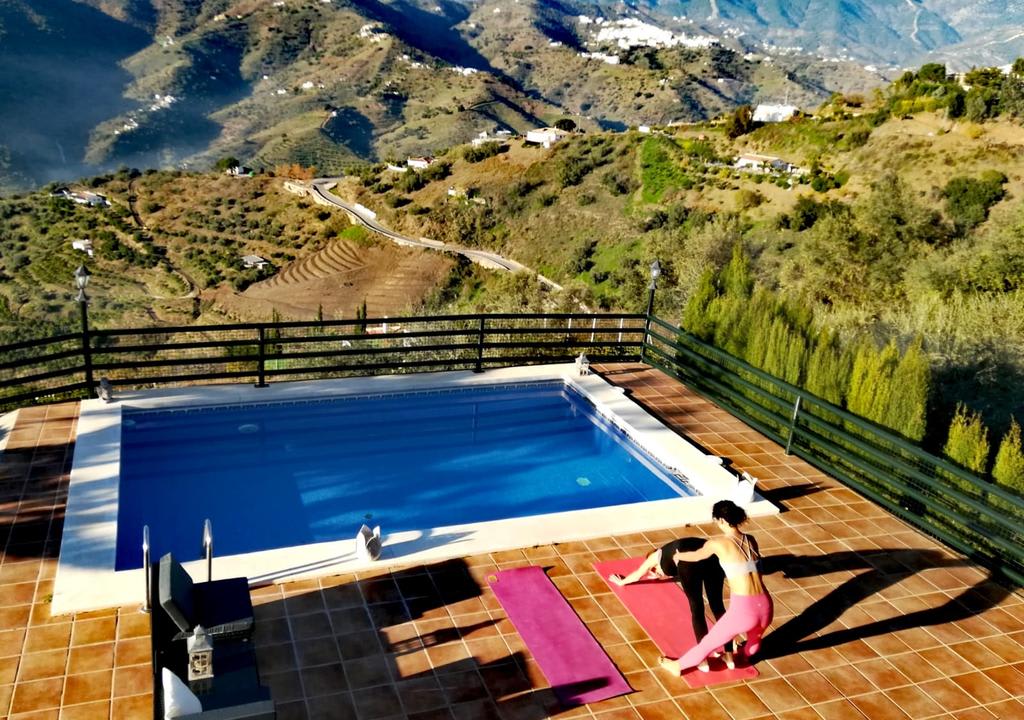 Always wanted to go to Hawaii? You're in luck! This eco farm is taking volunteers from all over the world and introducing them to a plant-based lifestyle. Gentle World has a large garden where they grow most of the food put on their table. Not only will you learn how to cook meatless food, you'll also learn how to grow your own food from the seed to harvest!
Are meditation and spirituality important aspects of your life? Take a trip to Italy and help to cook veggie meals for this farm and experience a deep Italian cultural exchange. You'll get a chance to experience harvesting different fruits and vegetables all year-round. Also check out this article about traveling as a vegan in Italy.
Want more options? Take a trip down south to the great continent of South America and experience all Brazil has to offer. You'll receive two days off, breakfast and lunch in exchange for cooking food for the hostel 5 times per week.
You might also feel like experiencing the exchange of a lifetime in the rural nature of China! With a private room, all inclusive meals, and two days off per week, consider work trading at this Chinese Holistic center and you won't regret it.
And of course, you don't have to be vegan or quit your normal diet to volunteer and enjoy an amazing experience around the world. So many lessons can be learned and new people can be met while having an open mind.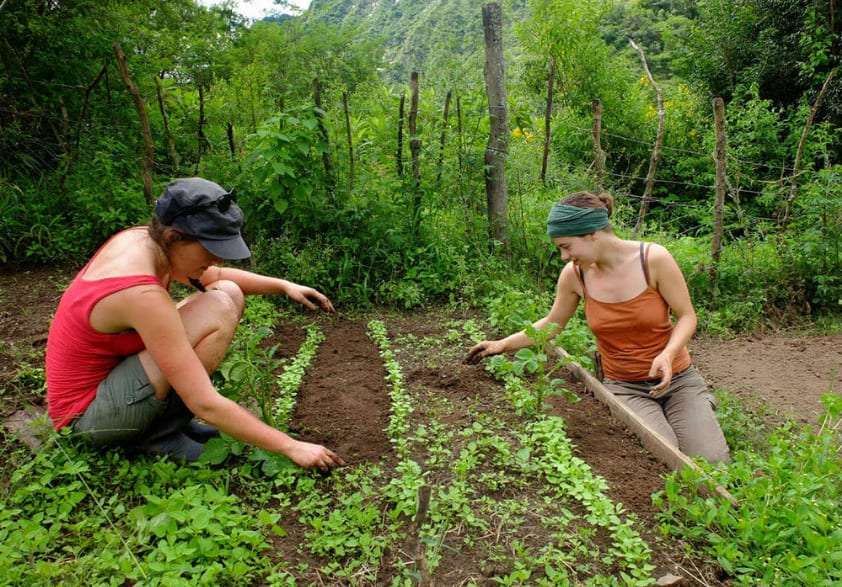 The most friendly countries for vegan travel
Although fruit and vegetables can be found anywhere, some countries have more meat heavy dishes than others. Let's talk about a few countries around the world that are a great match for a traveling vegan.
Jamaica no problem!
A country known for their beef patties and jerk chicken may be a surprise to be on this list right? Not really!
When I visited my mother country (I am a Jamaican-American) I had absolutely no issues finding food for myself as there were several vegan restaurants within a walking distance away from my accommodation.
The reason being is the rasta culture is filled with people that commonly follow a strict plant-based diet. I got a chance to try veganized versions of delicious Jamaican meals including Jerk tofu, lentil patties, and pumpkin soup!
If you're an island lover and want to try the unique Caribbean spices of this country, take a trip to Jamaica! Check out this article to learn how to travel Jamaica and the Caribbean affordably.
United States is full of vegan options
What better place to find vegan food than the United States? Plant-based diets have been rummaging the streets of Los Angeles, NYC, San Francisco, Chicago, and just about every major American city.
If you don't feel like going out and wish to cook, no worries: the USA also has a variety of accommodating grocery stores with vegan options including Whole Foods, Trader Joes, Sprouts, and so many more.
Whether you crave vegan pizza, ice cream, pasta, mock chicken, or even eggs made from beans - the States has it all in a veganized version waiting for you to enjoy!
Check out these Worldpackers volunteer opportunities in the USA and save a lot of money in accommodation.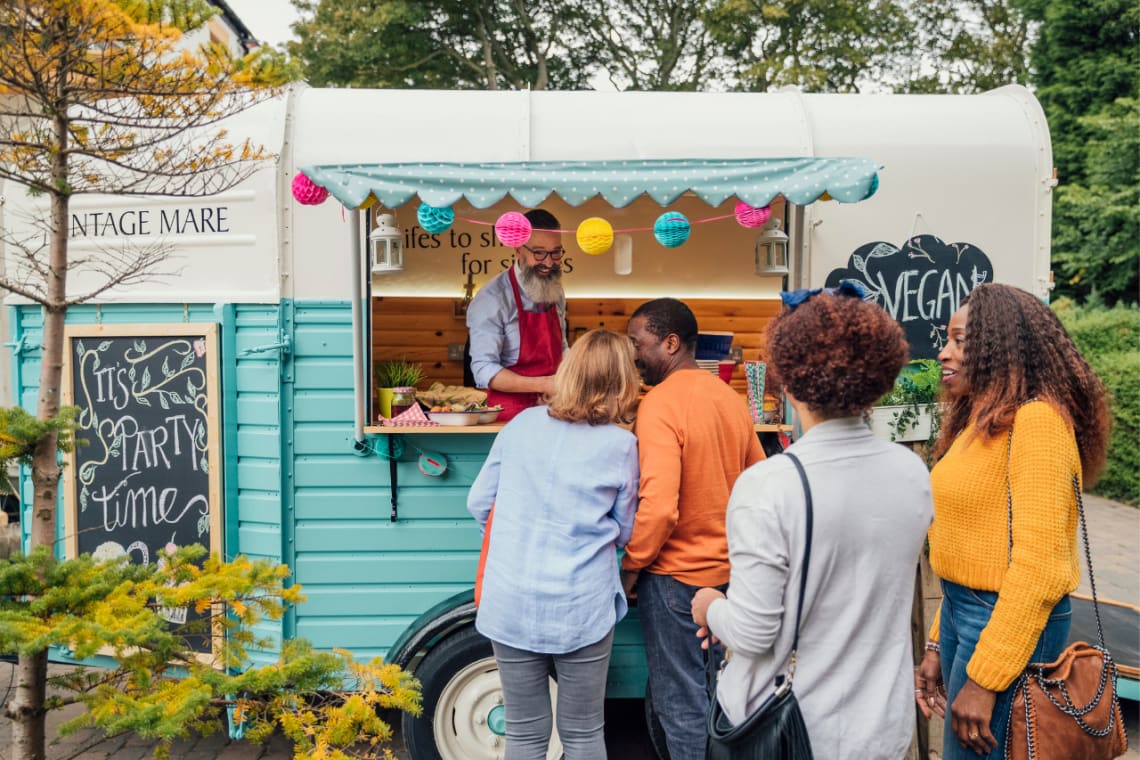 Enjoy trying vegan food in Poland
This European country is surprisingly filled with very affordably priced vegan food.
The streets are decorated with varying plant-based options for vegan travelers like myself; backpacking this country will not have you struggling to find a plant-based meal to eat.
Check out their hundreds of restaurants listed on Happy Cow and be sure to document all of your goodies!
Have a fun work-trade at this Polish guest house for a few weeks volunteering for their reception desk and explore the vegan eats of the city during your off time!
Thailand: a vegan's paradise
Don't miss out on the vegan food in this beautiful southeast Asian destination.
Home to beautiful tropical beaches and affordably priced accommodation, Thailand has many fruit and vegetable markets where you can find the perfect items to cook your next meal.
It's important to know it's common in Thai culture to cook with chicken broth or fish sauce in vegetable only meals so let the chef know exactly of your dietary restrictions.
Thailand is a digital nomad's friendly country, so if you're a plant-based traveler looking for a tropical destination to settle down for a few weeks consider stopping by.
You can also explore all the volunteering opportunities in Thailand, like these ones: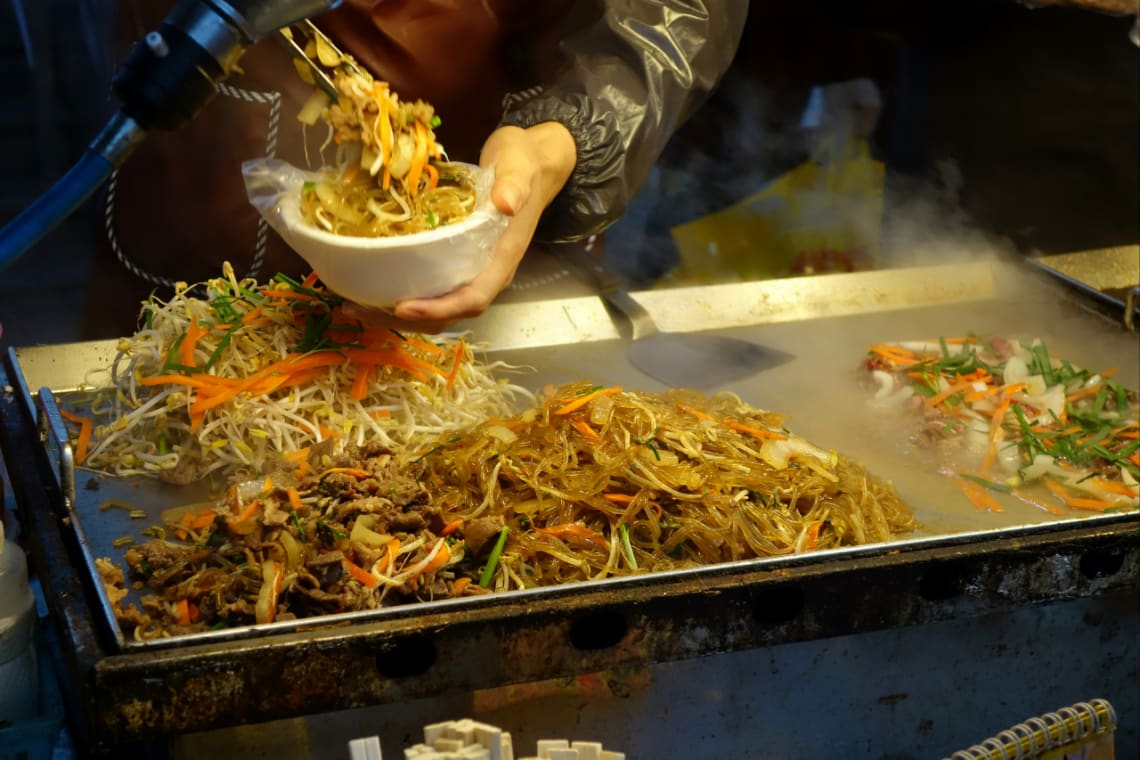 Try amazing vegan food in Germany
Take a swing to central Europe for some deliciously cooked vegetable based meals! Germany is one of the most popular vegan friendly countries in the world and offers thousands of restaurants to those who do not eat meat.
German grocery stores typically sell vegan carites of wines, desserts, and food so being vegan here is not an issue at all. It's basically heaven for a traveling vegan!
Check out all the amazing opportunities for volunteering in different German cities.
Travel without worries in Australia
Visit Sydney or Melbourne for some uniquely crafted vegan food. Feel free to explore at least one (or two) of the thousands of vegan grub spots located in this beautiful country.
Australia offers so many options for fellow vegans alike. A plant based eater will certainly not get bored..
Stay at this hostel in downtown Sydney for a work-exchange volunteer experience.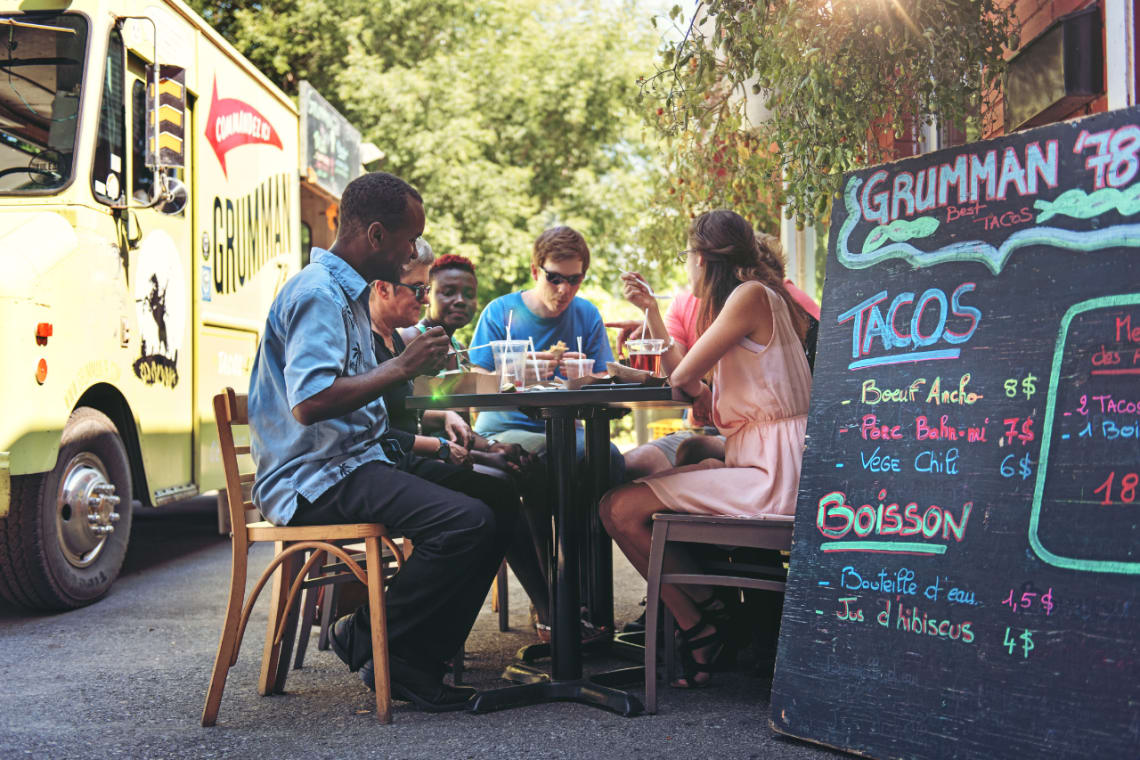 Visit tropical Taiwan
Another great Asian destination with delicious vegan food is Taiwan.
This country, along with Thailand, has many distinct fruits that are waiting to dance on the taste buds of a traveling vegan.
A large percentage of the population are buddhists hence why finding a vegetable only meal should not be hard.
Check out all the opportunities for volunteering in Taiwan!

Eating vegan in Canada
Similar to the United States, Canada is another country located in North America that is extremely vegan friendly.
There are plenty of famous vegan restaurants in Toronto and some popular vegan (or offer vegan options) grocery stores include Compass Foods, Food Rebel, Larry's Market, and Little Green's Planet. Especially in bigger cities, you shouldn't have much trouble being a traveling vegan.
If you've never been there, consider these opportunities for work exchange in Canada!
Yes, Mexican food can also be vegan
Surprisingly, Mexico makes the list of worldwide vegan friendly countries.
When I spent one month backpacking the Latin-American country south of the border to the USA, I was mostly able to always find something to eat easily.
Two notable cities that have plenty of vegan restaurants include the Ciudad de Mexico (Mexico's capital city) and San Cristobal de las Casas in Chiapas. When I stayed in Chiapas, I was able to get vegan food amazingly priced as low as $5 for an entire plate of food with enough leftovers for the next day!
Be the host of international travellers in this hostel of San Cristobal de las Casas or help in this permaculture project and immerse yourself in local culture in this beautiful part of Mexico.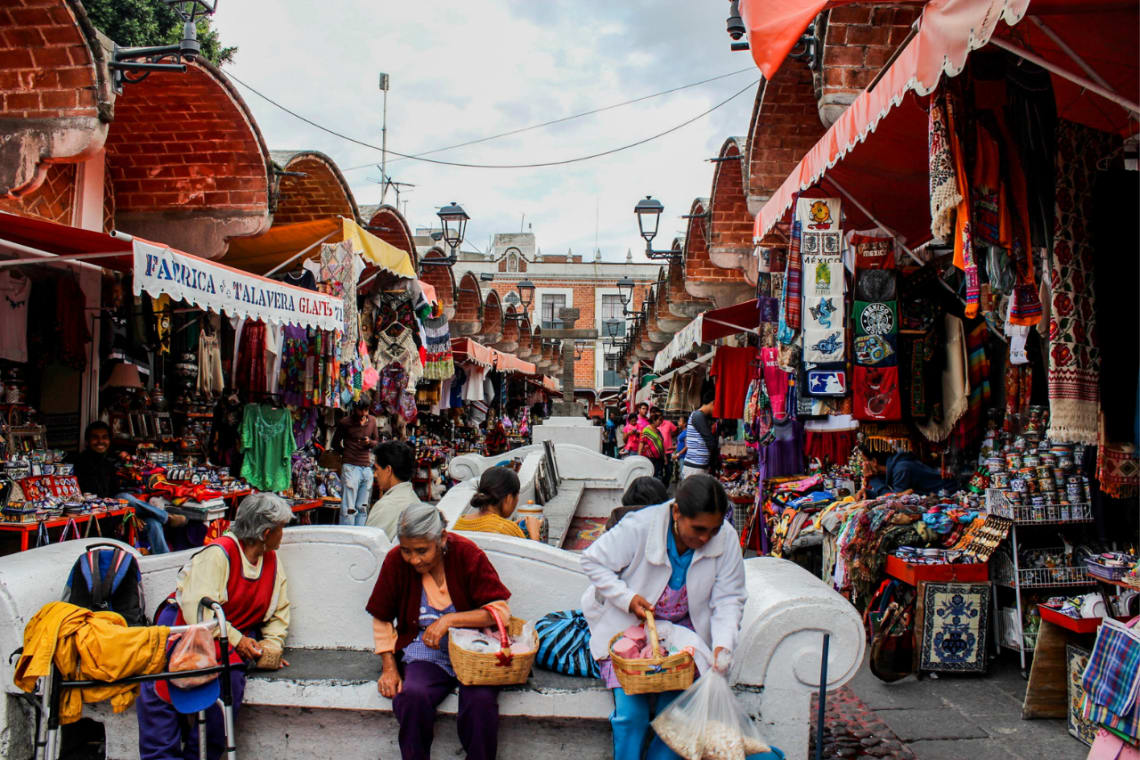 Whether you want to try work-trading at a plant-based project somewhere around the world, looking for vegan friendly countries, or just need tips to maintain a plant-based diet while traveling, I hope this article was helpful.
And if you still have questions about being a vegan traveler, ask us in the comments!