How to travel as a vegan in Germany: a top vegan-friendly destination
Germany has been ranked as one of the best destinations in the world for vegans and vegetarians. Here is a dedicated veg friendly article on how to travel Germany as a vegan.
7min
I personally know what it's like to prepare for a new trip wondering if I'll have any good food to eat once I arrive.
When traveling as a vegan, I often choose destinations that will accommodate my diet. However, have no worries with Germany because the vegan movement is taking the country by a positive storm!
What is it like to be vegan in Germany?
Germany is quite serious about clearly labeling vegan products as a high percentage of their citizens do not consume animal products. The country is rapidly taking steps towards a more conscious and animal friendly society.
While every restaurant or store may not be fully vegan, there is a high respect for plant based eaters.
Berlin and Hamburg are two cities with countless vegan restaurants so a veg traveler will not have to walk far to get something good to eat.
Be sure, though, to let waiters be aware of your diet restrictions when eating at non vegan restaurants. There may be "vegetable" dishes made with meat broth or animal protein that were cooked and taken out. As always, be open to trying new things but double check all ingredients.
There are so many vegan options in German grocery stores. From plant based milks, fake meats, vegan mayo, to dairy free dessert, many grocery stores across the company happily accommodate veg eaters.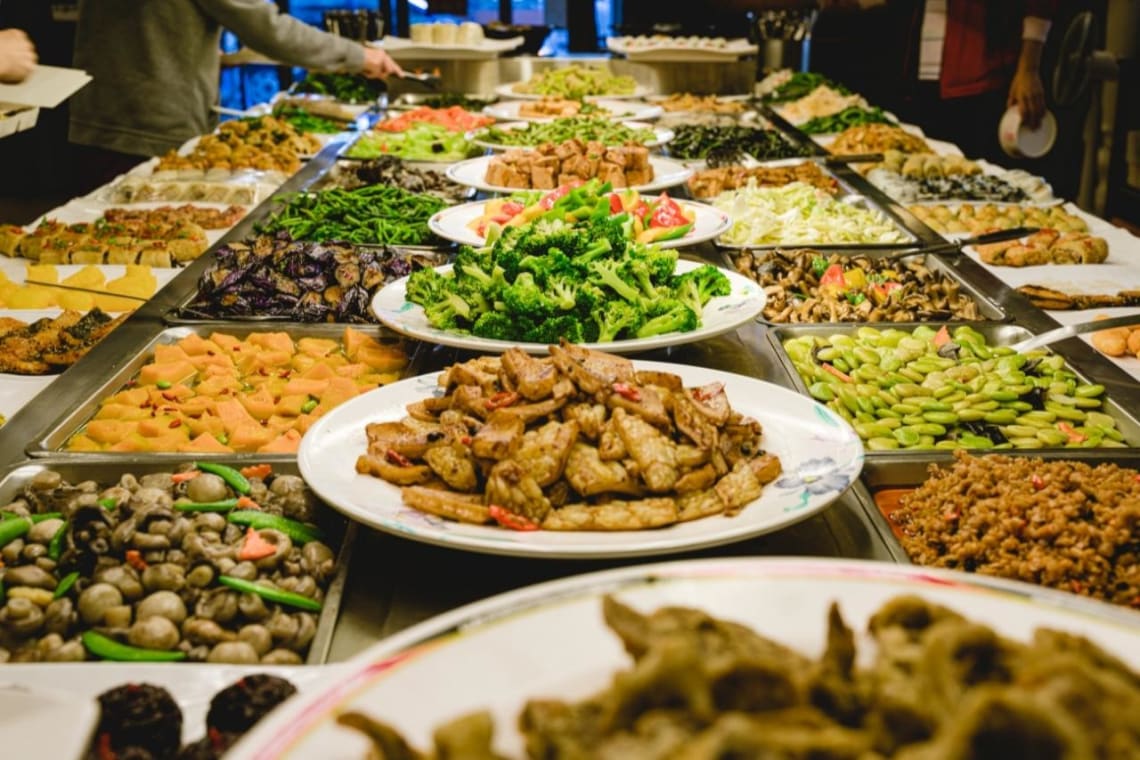 I always tell vegans to download the Happy Cow app no matter where their travels take them to. The app is an absolute lifesaver for veg people because it not only shows vegan restaurants in the area but also places with vegan options.
There are plenty of animal product free brands based in Germany available at local supermarkets such as Veganz, Simply V, and Made with Luve, making it easier than ever to travel Germany while vegan.
Keep traveling as a vegan in Europe: What is it like to be vegan in Italy?
How to eat vegan in Germany with a low budget?
While traveling to Germany is a bucket list destination for many, it is a bit of a pricey destination, especially the big cities.
With hostel bunk beds that can range at 30-40 euros per night, it is easy to overspend if money isn't accounted for properly. However, traveling on a budget is possible.
Booking transportation such as flights in advance can be important, especially if you're coming from a far way like the USA. For example, flights from New York to Berlin can get as low as $138 USD with Norse Atlantic if booked at least a month in advance out of the summer months when flight prices can triple.
Take advantage of local transportation! Local transport is very reliable and so affordable in Europe. The train can affordably be taken to different cities in the country or neighboring countries like France, Austria, or Switzerland.
When traveling as a vegan foodie to Germany, a main focus will surely be grabbing delicious bites to eat at an affordable rate. I always love to do a food tour in each place I visit, but that can rack up expenses.
Here are a few tips I follow to eat healthy vegetable foods while traveling the world as a vegan on a budget.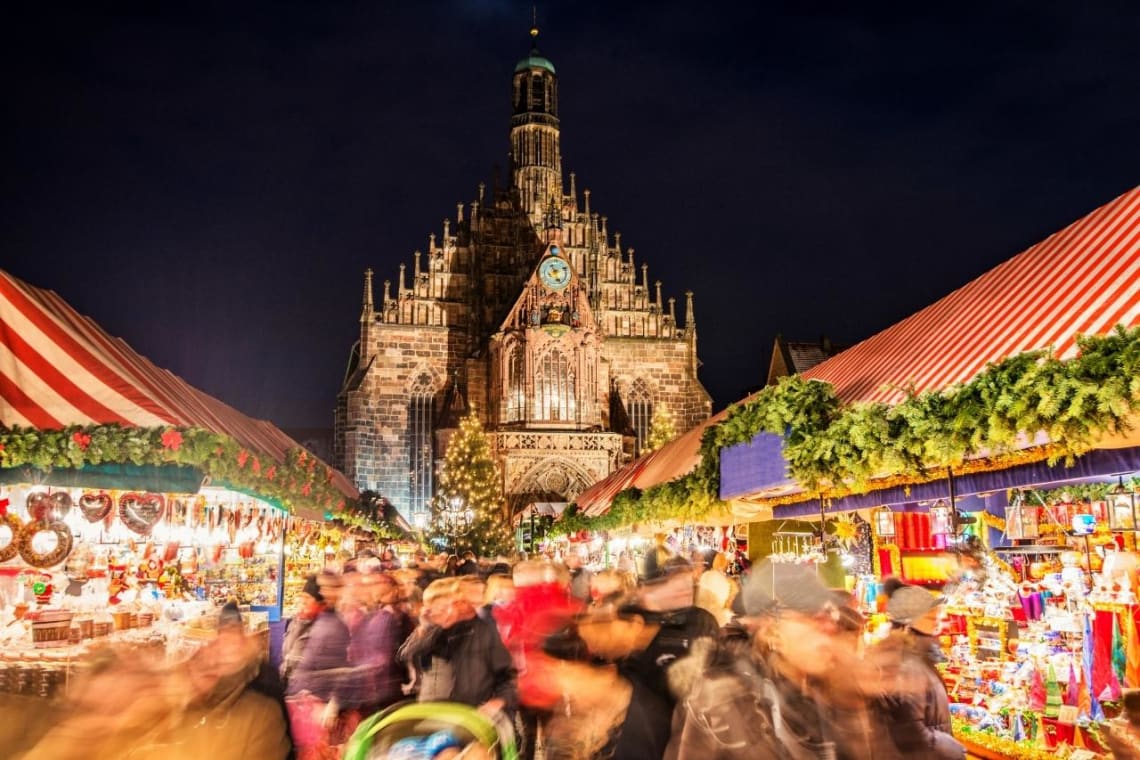 Eat street food
Many street options have the potential to be vegetarian or vegan. Be sure to have open communication with the vendor and specify no eggs, milky, or meat. Street food is typically cheaper than restaurants due to cutting back on space and seating costs.
Go grocery shopping/cook
When I'm on a strict budget, I head straight to the grocery store. At markets, I like to stock up on fruit and veggies to make sure I'm receiving essential nutrients to stay healthy while abroad. I also like to make it a fun game of recreating local food from whatever country I'm in. It makes for a fun and authentic experience while saving tons of money.
Try vegan restaurants
I love to make it a challenge of searching all the vegan restaurants near me and scanning the cheapest options on their menus. This is a great way for me to try new local dishes but save a quick buck.
For example, two restaurants may offer vegan soft pretzels but one could be 2 euros cheaper and closer to my hostel. It is a penny pincher move but has saved me money on my past 3 years of budget travel.
Find discounted times to eat
Certain restaurants may have happy hours for drinks or discounted lunch prices on specific days or times. Research some places near you to see what deals can be snagged.
Non food related but there are also museums that may offer discounts for students or have free days once a month. Be sure to do some research to save a buck in Germany!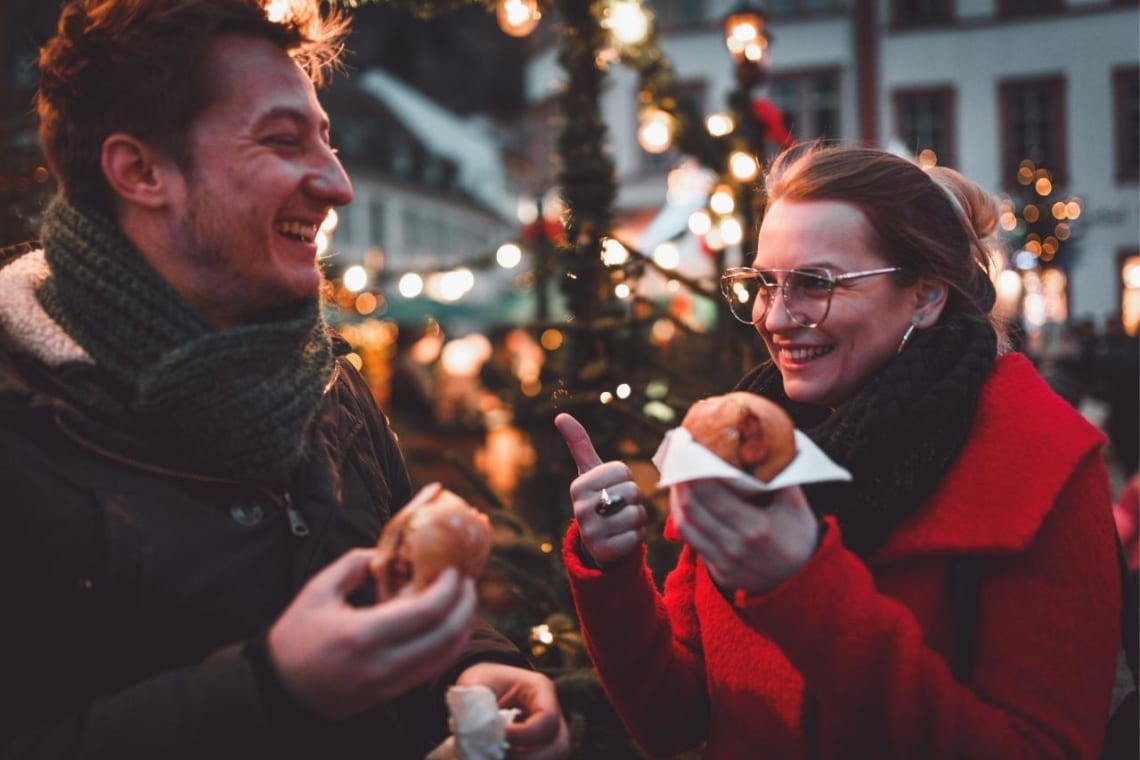 Traveling vegan in Germany as a volunteer
A great way to explore Germany as a budget backpacker, is via work exchange with Worldpackers.
A traveler will put in a few hours per week in return for a place to stay. Tradeable skills can range from anywhere in between growing on a farm, reception work, social media management, or child care.
Germany is actually one of the countries with several plant based volunteer opportunities on the Worldpackers website. Stay at the Panta Rei Retreat Center located in northern Germany to experience an all plant based, holistic centered work exchange experience.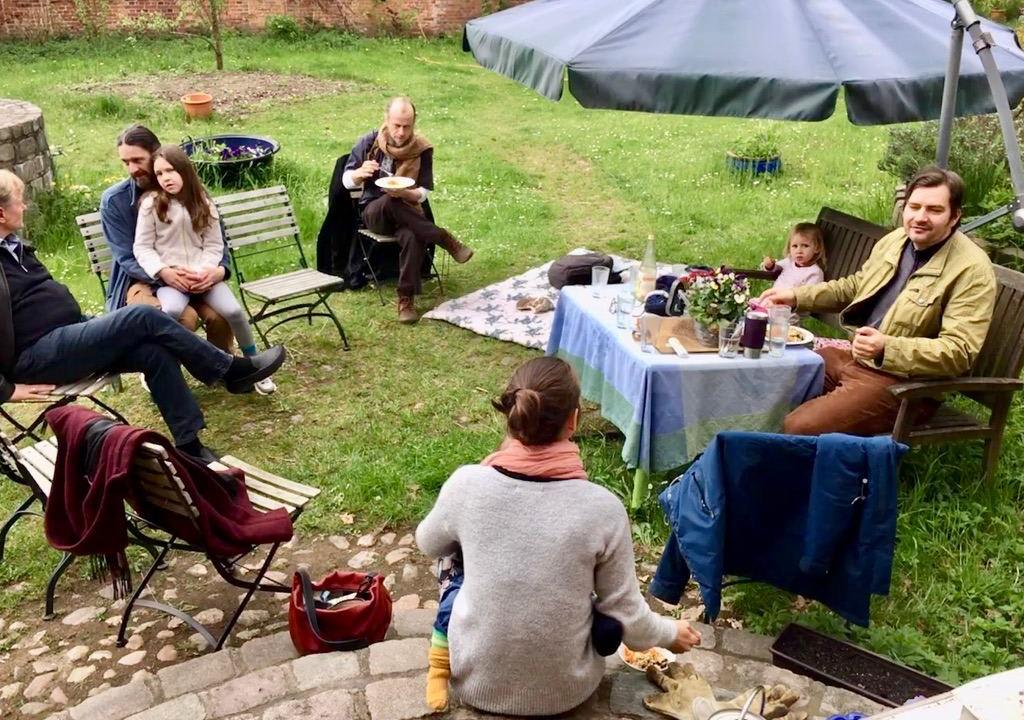 Another amazing nature based experience to unwind from fast paced city life is the Yoga and Ayurveda Sagasfeld Retreat in Göhrde. Travelers can choose to assist the center with kitchen help, gardening, maintenance duties, housekeeping, or bartending. In exchange for skills, enjoy daily yoga, vegetarian/vegan meals, and nature exploration on your time off.
Another Eco program in Sammatz Germany is a farm looking for volunteers to join their communities. Although it is not a fully vegan experience (there is a dairy farm), volunteers can make the hosts aware of the restrictions and hosts are able to accommodate. Have fun helping the farm with their plentiful vegetable garden, farming crops, taking care of animals, and meeting people from all over the world.
Volunteering in Germany is not only great for saving money, but it provides unforgettable memories and unmatchable experiences.
Consider a volunteer abroad to have an off the beaten path experience and get to know the real Germany!
Apart from getting in tune with your spiritual self and diving into vegan food, check out all the other Worldpackers volunteer opportunities in Germany.
Top 8 foods to try as a vegan in Germany
Germany is home to some tasty food and some of the best baked breads known to man. However, lots of popular and traditional German dishes include animal products.
Although typical German dishes include dairy and other non vegan items, many restaurants and vendors have gone out of their way to make sure vegans are still able to receive the ultimate German food experience.
Basically all of the most popular snacks and meals loved by German locals are available in different plant based restaurants.
Here is a list of must try veganized dishes when traveling to Germany,
German beer
To a surprise, many wines and beers in the USA are not classified as vegan due to their ingredients and filtration process. However in Germany the beers are very simplified and have regulated rules to allowable ingredients.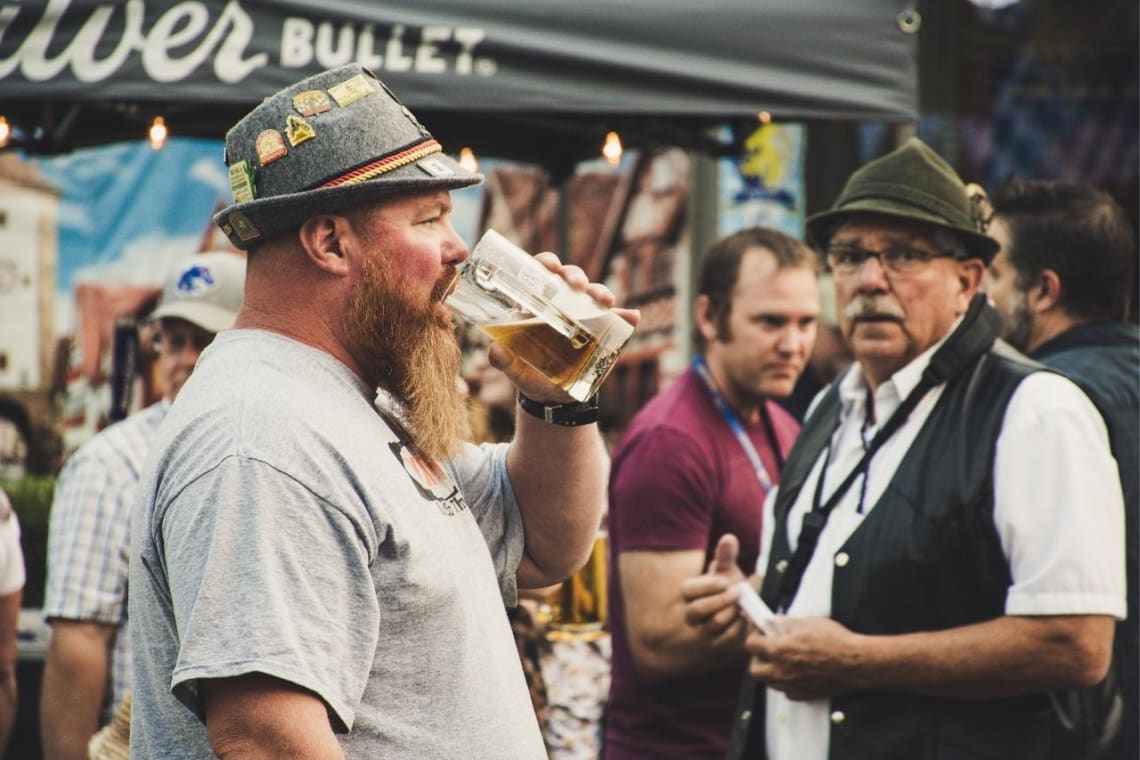 Soft Pretzel
Pretzels are loved by many countries worldwide and we have Germany to thank for these delicious treats. Don't leave the country without indulging into one of these!
Falafel
There will be plenty of falafel options in Germany; enjoy the Mediterranean chickpea protein while exploring all Germany has to offer.
Alpro
Alpro is a very popular plant milk brand in Germany but Europe as a whole. As a person coming from the USA, it's not as easy to get Alpro back at home as other plant milks dominate the industry in the states.
Try one Alpro's many dairy free milks or delicious plant-based desserts found in German grocery stores.
Kartoffelpuffer potato pancakes (vegetarian)
While these do have eggs, they make a savoury treat for vegetarians wanting to try local street food in Germany. They're a very simple snack and are crunchy making for a satisfying quick bite.
Sauerkraut
It may even be comical to mention this famous food, but sauerkraut is a must try while in Germany.
Ever since I learned about the health benefits of fermented cabbage, I've tried to include it on my plate daily. Try it with a vegan bratwurst sausage or pile it next to rice.
Mürbeteigplätzchen
These simple shortbread cookies are loved by many and can be found in different vegan German restaurants. They make for a tasty midnight snack and are sure to satisfy your sweet tooth.
Vegan meat/cheese alternatives
Germany offers a list of plant based alternatives from plant based meat to creamy dairy free feta cheese. Different restaurants may offer cheddar "cheese" or vegan sausage that are all delicious must trys.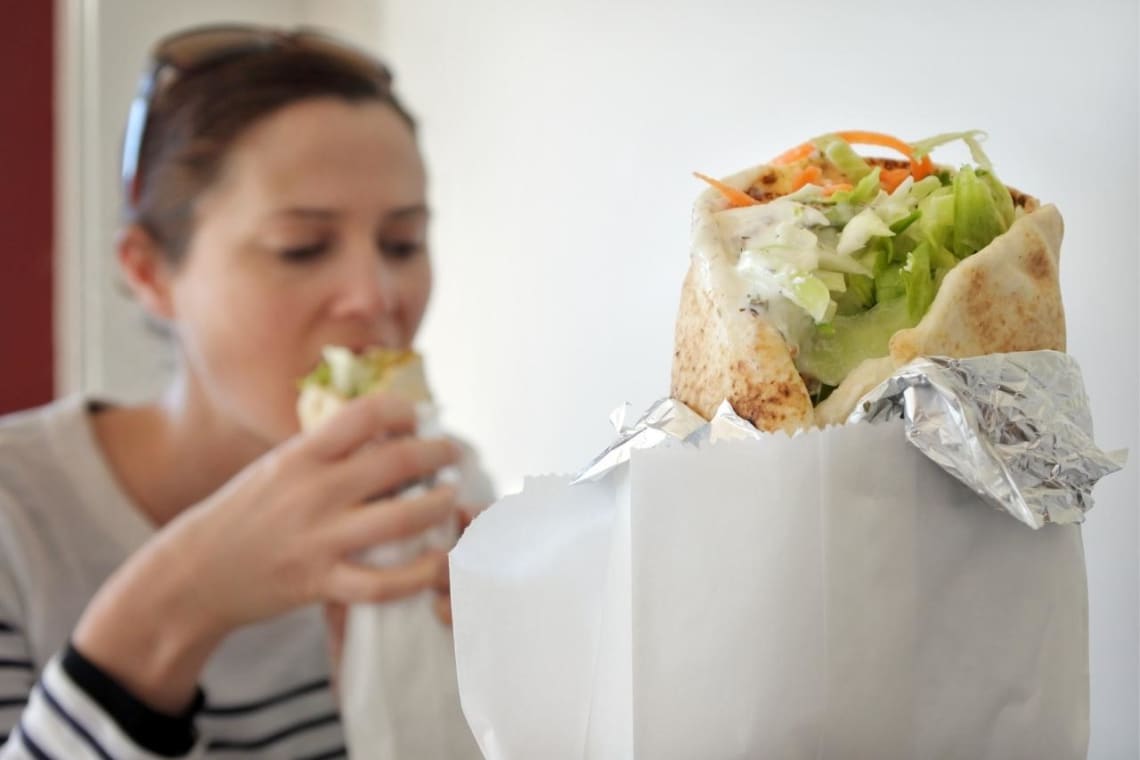 There should be no big issues maintaining a vegan diet when traveling to Germany, especially in big cities like Berlin or Frankfurt.
Grab a backpack and roam free to explore all the country has to offer. From the organized streets of Berlin to the flower fields up north, Germany is a beautiful and veg friendly country open to all.
Did you like the idea of traveling around the world through vegan conscious volunteer opportunities? Subscribe to the Worldpackers Community for free and start saving your favorite plant based volunteer positions in different countries until you are ready to get verified.