25 absolute best things to do in Berlin
A comprehensive list of 25 awesome things to do in Berlin, as well as how to get around, when to visit, and the best volunteer opportunities.
16min
Berlin is a very modern and interesting city, with a vibrant nightlife and lots of multicultural influences. It is also a very historic and classy city, with world-famous museums, monuments, and landmarks.
Berlin is diverse; full of eccentric energy and mind-blowing historical significance. You can sightsee all day and party all night. You can admire the architecture and urban design, or you can hang out in nature. You can visit in the wintertime and explore some of Germany's best Christmas markets, or you can visit in the spring and stroll through a flourishing rose garden.
There are so many fun things to do in Berlin, Germany that it can be hard to do them all. There are river islands, palaces, street markets, and community karaoke events. There are massive boulevards and public squares and tiny alleyways with cobblestone streets.
You really have to experience Berlin yourself to understand the unique mix of modernity and antiquity of the city.
Luckily for budget backpackers, Berlin is a very affordable city to visit. There are lots of backpacker hostels, almost too many to count, and public transport and food are very cheap as well.
If you want to save even more money on accommodation, you can volunteer with Worldpackers in Berlin. This allows you to stay with locals and work in exchange for free room and board. So if you have a few weeks to spend in Germany, why not work somewhere for a bit and get to know the culture even more?
In addition to listing all the best things to do in Berlin and revealing some of the best Worldpackers experiences you can do there, I'll explain when to visit Berlin and how to get around. Hopefully, these tips will help you travel on a budget and make the most of this iconic European city.
Read more: Germany on a budget: a guide with the best tips and the cheapest places to visit
Best time of the year to visit Berlin
There is no bad time to visit Berlin, as each season has its ups and its downs.
Winter is very cold, so the weather isn't ideal for sightseeing and being outside a lot. That being said, Christmas markets are a magical part of Europe, especially in Germany. Winter also means fewer crowds and cheaper flights to Berlin. So if you want to save more money while traveling and check out some Christmas markets, winter is a great time to visit Berlin.
Summer obviously has the warmest weather, so you can enjoy Berlin by swimming and sunbathing next to a lake in addition to sightseeing. The crowds get pretty thick in summer though, as lots of locals are out of school and lots of tourists visit at this time.
Autumn and spring are probably the most ideal times to visit Berlin. The weather is favorable but the crowds aren't too hectic. This is called the "Shoulder Season", and is usually the sweet spot for visiting a place.

How to get around Berlin
Public Transport: S-Bahn and U-Bahn
Berlin is massive, so you'll probably need to take public transport a few times to see all the best sights.
Berlin's public transport is super efficient and straightforward. The S-Bahn is the local railway that connects places in Berlin with destinations a little farther outside the city. The U-Bahn is the local metro system that is mainly underground and is mostly used for getting around central Berlin.
Tickets for public transport are valid for both the S-Bahn and the U-Bahn, so you can switch between the two to get your destination if necessary.
Just make sure you validate your ticket before you get on the train or the metro. There are little machines all over the train and metro stations where you can stamp your ticket with the time you got on the train. If you don't validate your ticket, and an officer happens to be checking tickets on the train, you can get a fine.

You can also take the public bus, but the S-Bahn and the U-Bahn are easily the most straightforward and accessible methods of public transport in Berlin.

Walking around Berlin
When you're in central Berlin, lots of landmarks are within walking distance of each other. Lots of people speak English as well, so if you get lost you can always ask for directions.
Having a paper map or even a navigation app on your phone like Google Maps or Maps.Me can be useful for finding your way in a foreign city as well.
Air travel
When flying in and out of Berlin, make sure you know which airport you need to get to.
Berlin has two major international airports, the Berlin Tegel (TXL) and Berlin Schönefeld (SXF). The latter is more commonly used, though some budget airlines fly into Tegel so always double check your ticket before heading to the airport.
The airports are easily reachable from central Berlin via public transport. Always ask your hostel reception staff what is the cheapest, quickest and easiest way to get to the airport.
25 best things to do in Berlin
1. Visit the Brandenburg Gate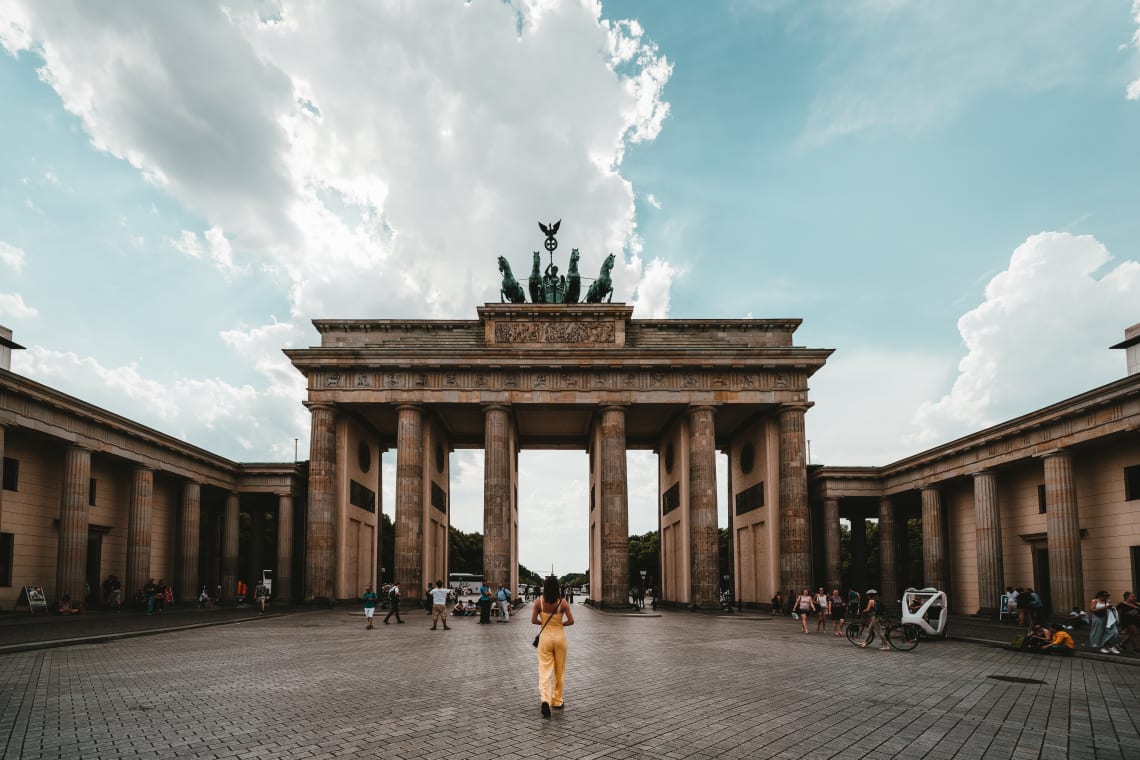 This is probably one of the most iconic sights in Berlin.
Built at the end of the 1700s, this towering gate was created as a symbol of separation between East and West Berlin. Prussian King Frederick William II is responsible for the construction of the gate, and the gate is now seen as a symbol of European unity.
Napoleon the Great once walked through this gate after the Battle of Jena-Auerstedt in 1806, so the historical significance of this place is quite fascinating.
This majestic landmark is centrally located in Berlin right next to lots of other attractions so it makes a great stop on a sightseeing tour.

2. Explore the Berlin Old Town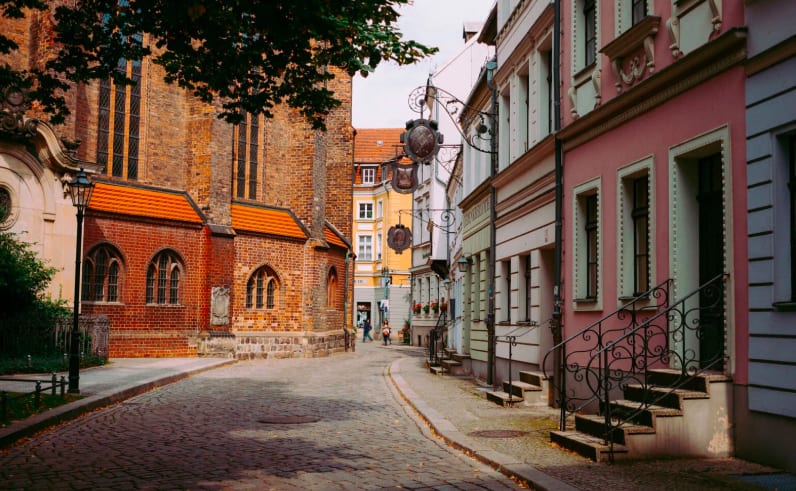 Also known as Nikolaiviertel, or Alt-Berlin ("Old Berlin"), Berlin's Old Town is where you'll find most of that classic, charming old European architecture.
This is one of the oldest residential areas in Berlin. In addition to beautiful little houses and cafés, there is a local theater and a museum.
Much of Berlin was destroyed and rebuilt during previous wars, and lots of the newer architecture is quite plain and modern. This quaint corner of Berlin is great for sightseeing and catching a glimpse of classic European cobblestone streets and colorful buildings.
Stop in a café for a warm cup of coffee during your Berlin sightseeing.
3. Admire the art in the East Side Gallery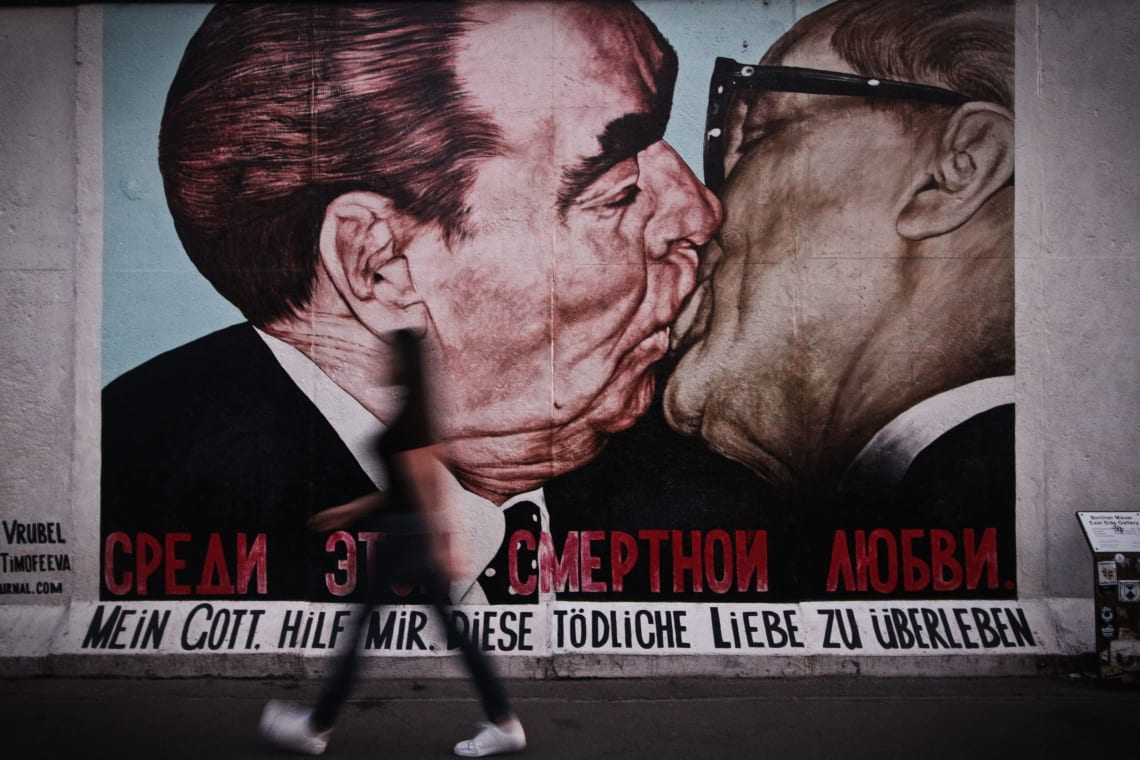 Checking out the East Side Gallery is easily one of the best things to do in Berlin, Germany.
This section of the Berlin Wall is very well preserved and is covered with different paintings from artists around the world. There are over 100 paintings, and because the gallery is outside and it is so long, it never feels too crowded.

Probably the most famous painting here is by Dmitri Vrubel. This Russian painter painted the iconic image of Soviet politician, Leonid Brezhnev, and German politician, Erich Honecker kissing. This image, painted in 1990, has become known all over the world.
All over the East Side Gallery, the variety of colors, styles, and messages in each different painting is fascinating and inspiring.

4. Marvel at Charlottenburg Palace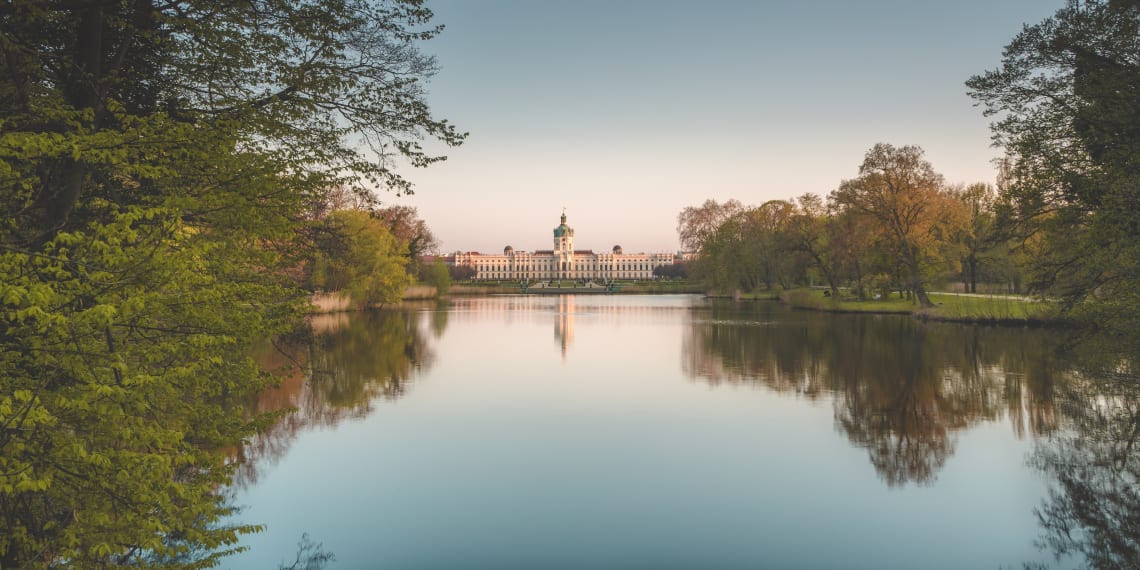 Take the metro 25 minutes outside the city to visit this magnificent palace and gardens.
The outside gardens are free to enter, so you can just explore outside if you're trying to save money. In the spacious gardens, you can find a tea house, a mausoleum, and a few Neo-classical villas.
If you want to enter the palace, it costs €10 for adults and €7 for students. So if you have a student ID card, bring it!
Admiring the regal decoration and obvious wealth of this palace is pretty fascinating. There is a giant ballroom, a stunning porcelain collection, Prussian crown jewels, and other treasures on display.

5. Relax in the Tiergarten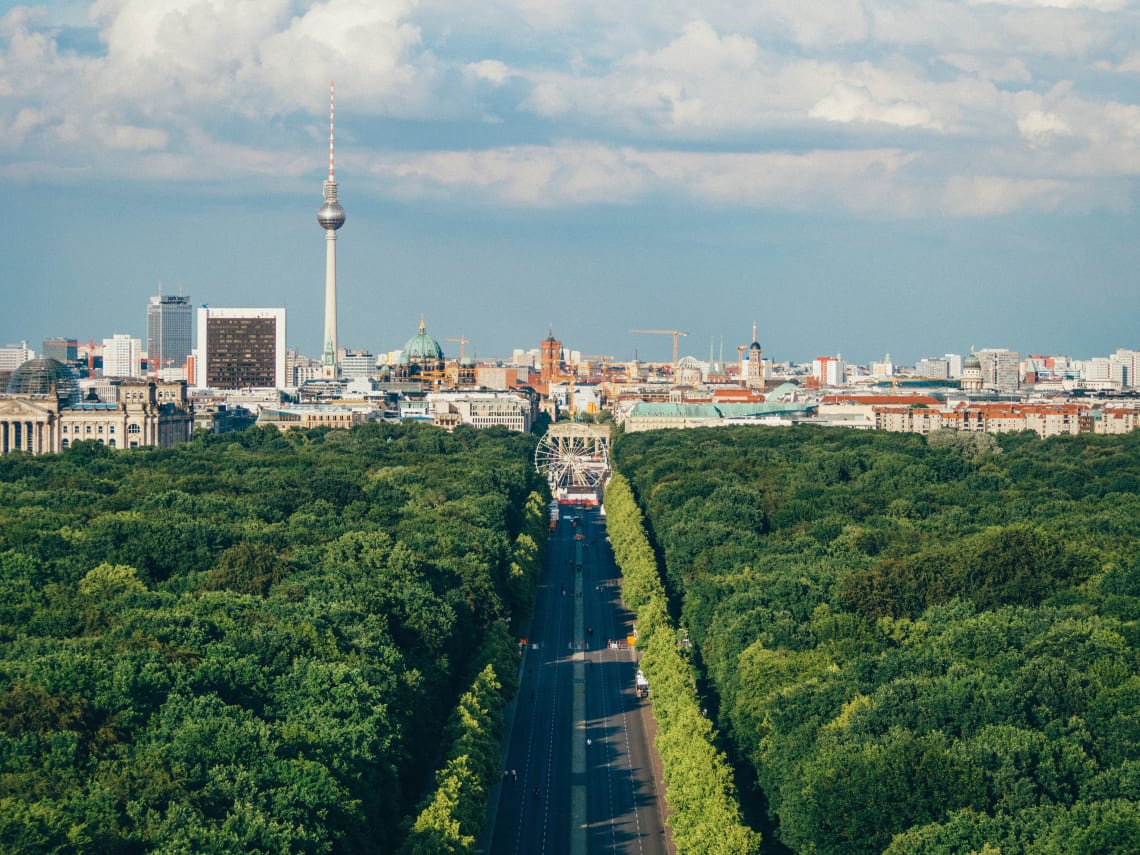 If you like nature, visiting the Tiergarten is one of the top things to do in Berlin. With over 500 acres, this massive public park makes a peaceful escape from the crowded city streets.
Within the garden, there are lots of monuments, statues, picnic tables, wide stretches of green lawn, and a rose garden. You can spend ample time wandering around the greenery, or relaxing in the grass and reading a book or having a picnic.
6. Photograph amazing architecture in Gendarmenmarkt Square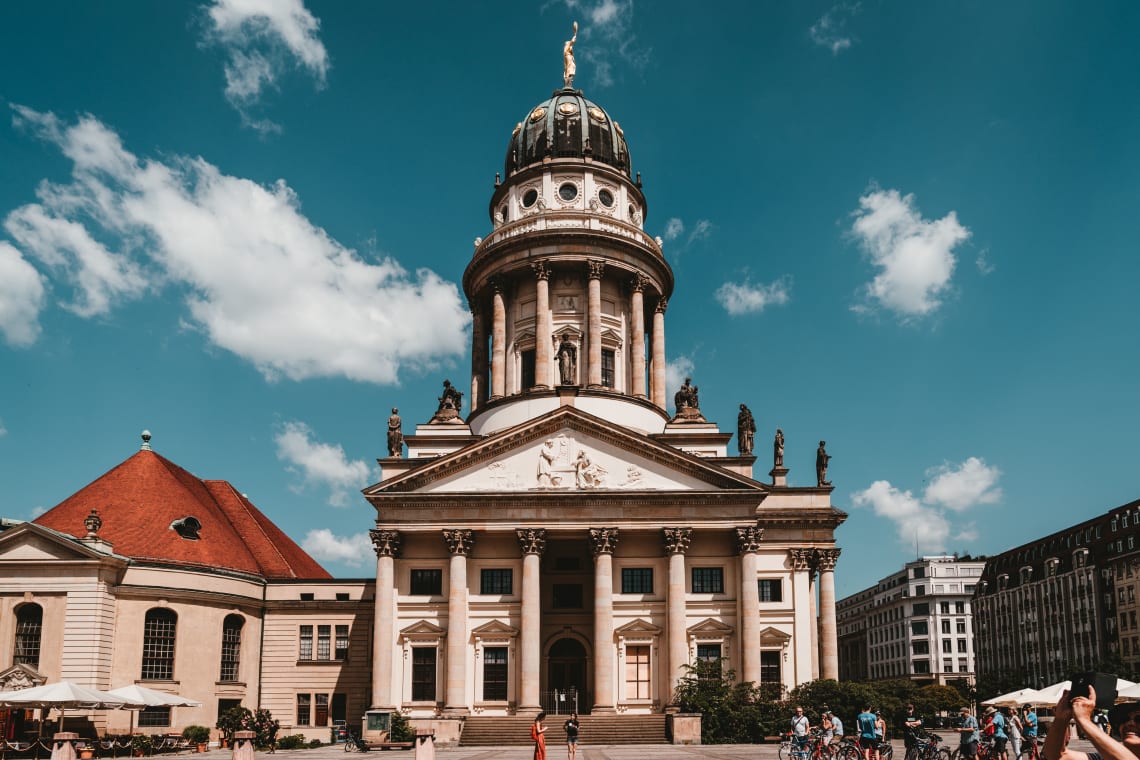 This public square in Berlin is great for photo opportunities. It hosts the Berlin Concert Hall and a few beautiful churches, all showcasing ornate Baroque architecture. The charming square is physically appealing, and it is a nice place to sit and people watch for a bit.
If you're visiting Berlin in the winter, Gendarmenmarkt Square hosts a magical Christmas market.
7. Check out the Berliner Dom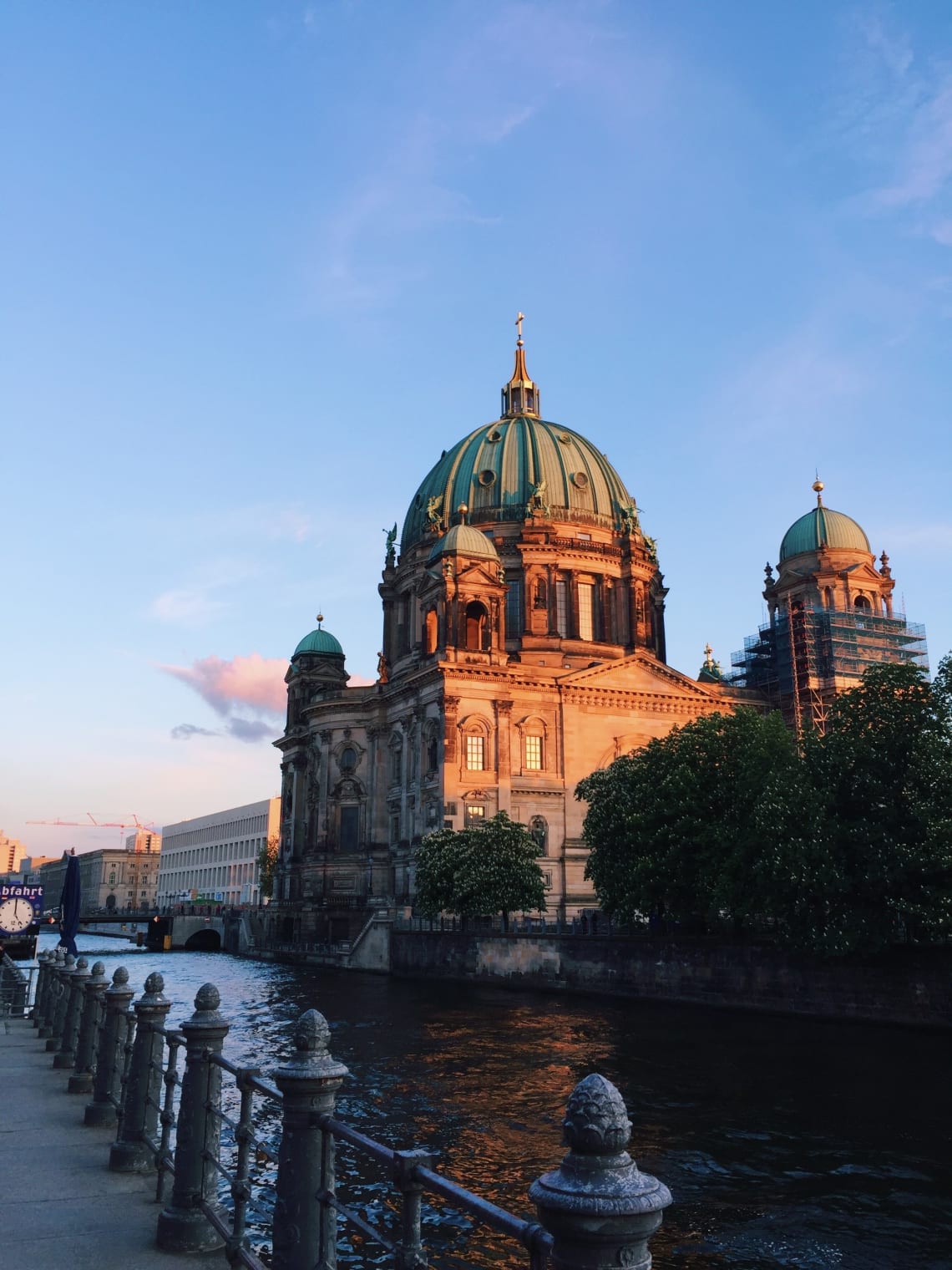 Also known as the Berlin Cathedral, this Protestant church was built in 1905 and it a beautiful tourist attraction in the city. Snapping a photo of this landmark is a must-do in Berlin.
It costs €7 to enter the Cathedral and climb to the top, but the view from the outside is amazing as well. There is a nice grassy courtyard in front for having a picnic and taking photos.
You can also visit the Hohenzollern family crypt inside the Cathedral, which is a very significant burial site in Germany. Occasionally, concerts and events are hosted inside the Berlin Cathedral for the public to attend.
8. Learn about plants at the Botanic Garden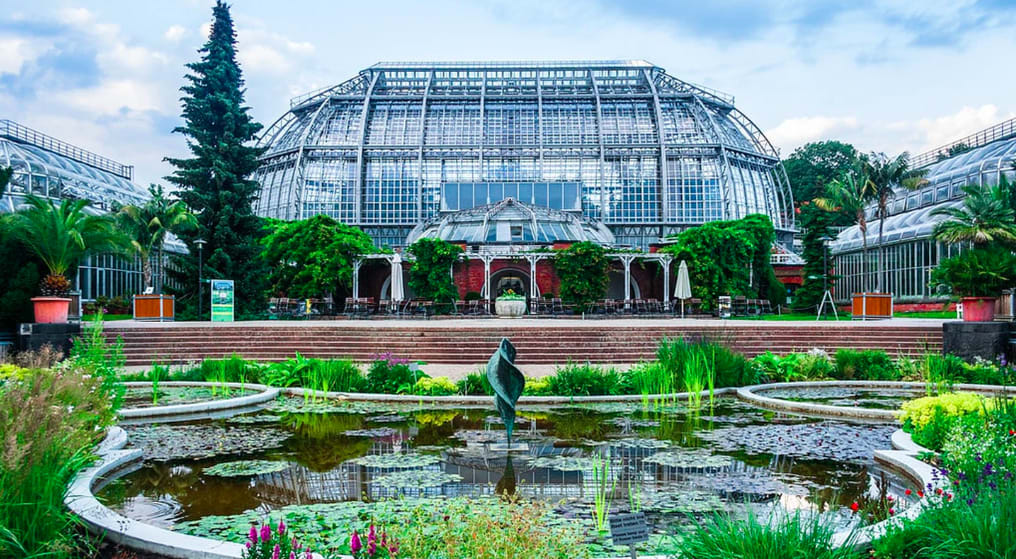 Referee to as the Botanischer Garten in German, visiting the Botanic Garden is a fun thing to do in Berlin for nature and plant enthusiasts.
With roughly 22,000 plant species, these gardens are home to so many unique plants. There is a humid indoor greenhouse for tropical plants, and the whole property is 43 hectares so there is plenty to see.
It costs €6 to enter, and there is also a Botanical Museum for those who want to learn even more about the botany on display.
9. Climb the Victory Column for a panoramic view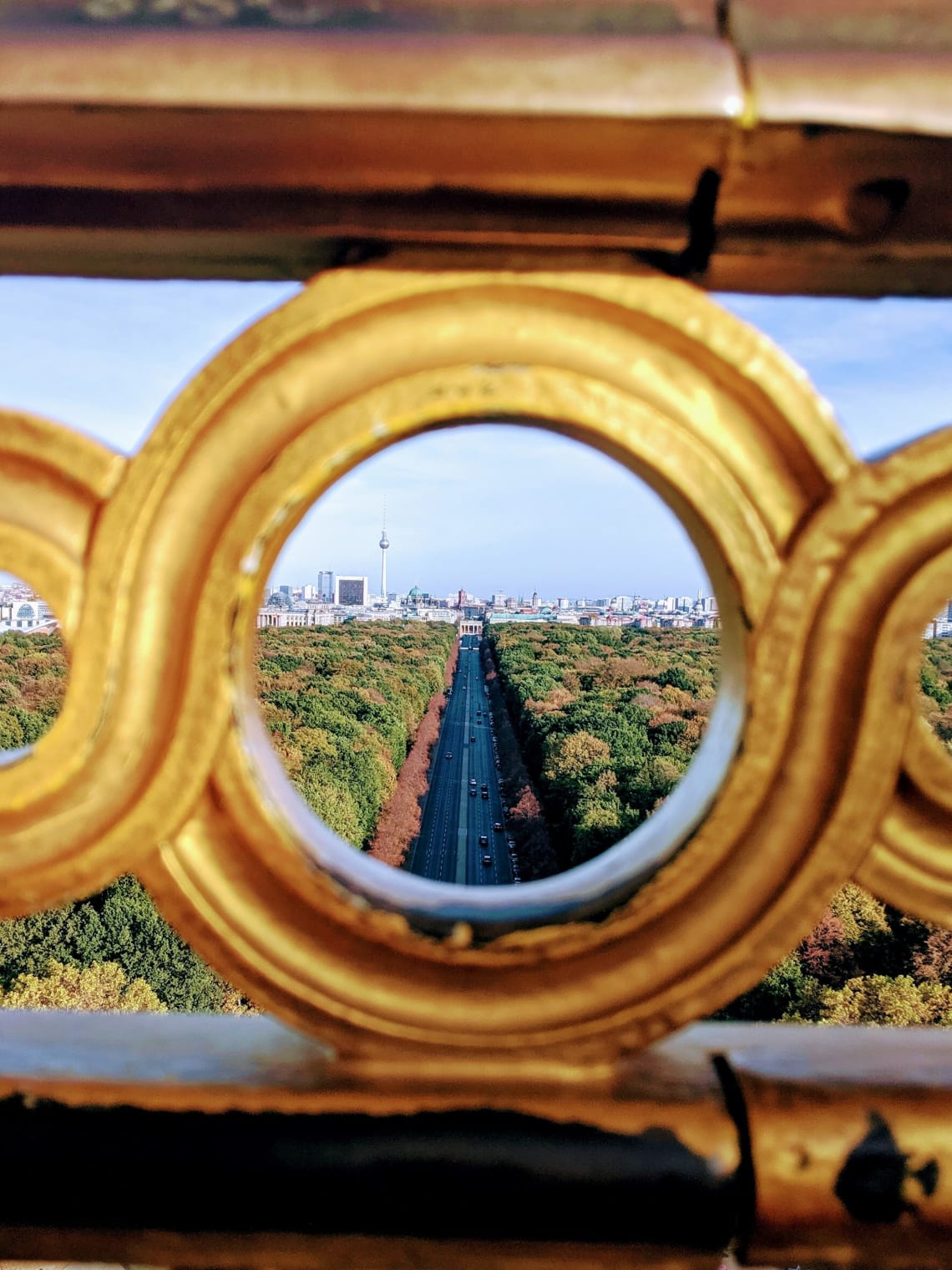 Inside the Tiergarten is an incredible Berlin monument, the Victory Column. Not only is this giant pillar a symbol of past German military victories over Prussia and France, but it is also an amazing viewpoint over the city.
It costs €3 to climb, and you can enjoy a panoramic view from the top. Keep in mind, it is just a column so climbing up it means you are in a very narrow, winding staircase. The view is worth it, but if you get claustrophobic maybe skip this part.
10. Take a trip to Peacock Island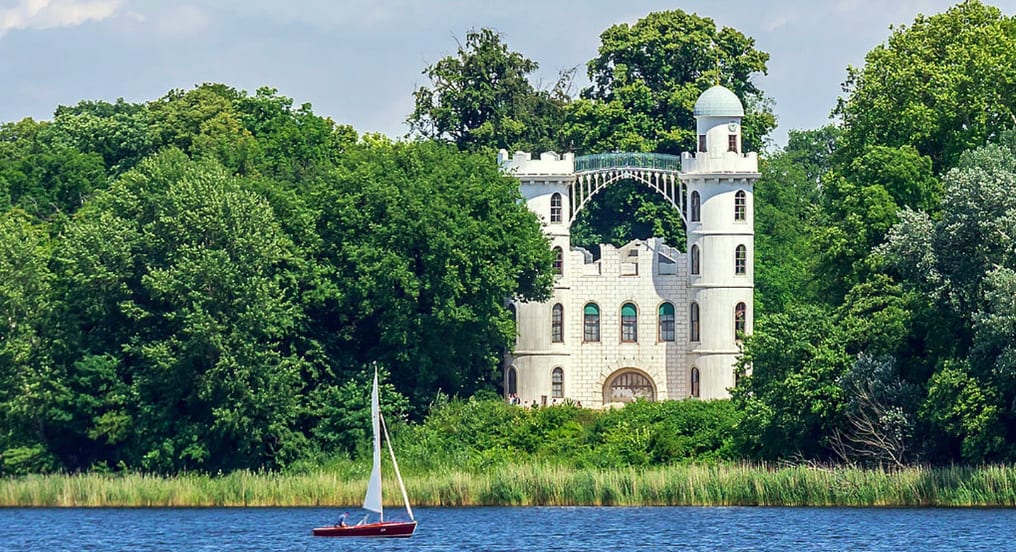 This is one of the most unique things to do in Berlin. In the River Havel in southwest Berlin, there is a small island known as Peacock Island. On the island, you can find lots of landmarks and monuments, including Pfaueninsel Palace, which used to the summer home of King Frederick William II but is now a museum.
There are also lots of picnic areas and wide stretches of grass for relaxing, and a rose garden, and of course, peacocks. These beautiful and hilarious birds just wander all over the island, so you can spend your day hanging out with them as you sightsee, relax and connect with nature.
To get here, you'll have to take the metro to the Wannsee Station, then catch a bus to the ferry point and take a short boat ride to the island. It shouldn't take more than a few hours, and if you have a decent amount of time in Berlin it is definitely worth it.
11. Visit the German Parliament Building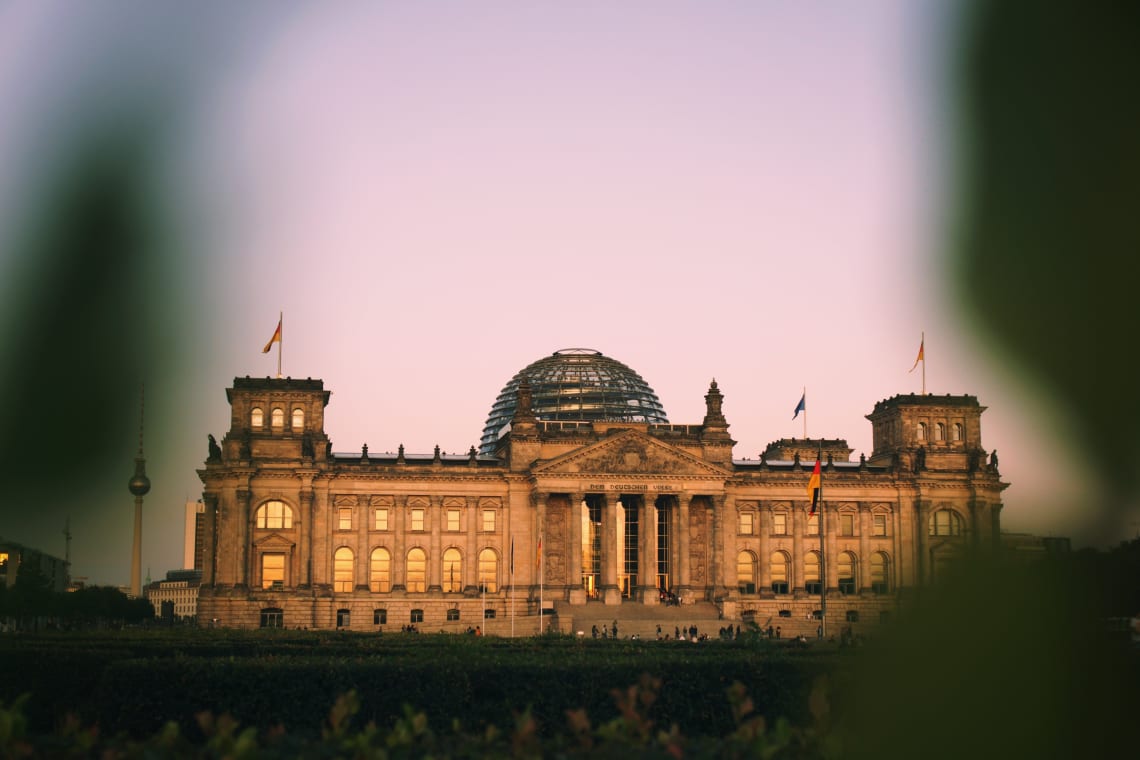 Formally known as Reichstag, this magnificent building with its iconic glass dome is a classic tourist attraction of Berlin. The original German Parliament Building was burned in a fire in 1933 but was rebuilt with poise.
The entrance to the building is free but you need to book a ticket in advance. This attraction can get crowded and sells out fast, so definitely book a ticket online.
While inside the building, you can climb to the top of the glass dome for a surreal view. You can also take a guided tour or an audio tour to learn more about the history of the building.
12. Stop by the famous Checkpoint Charlie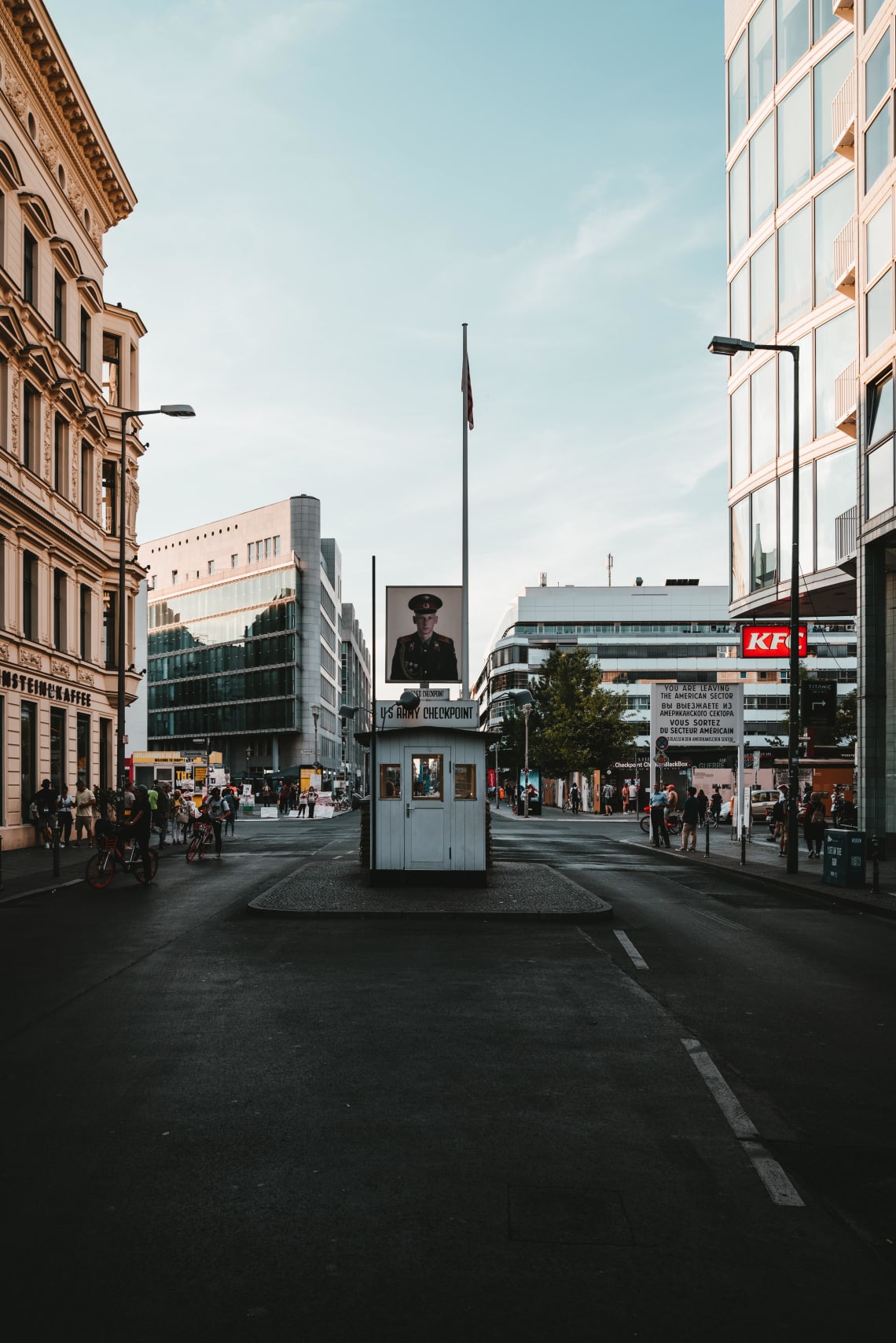 Though Checkpoint Charlie is just a stand in the street, it is one of the best things to do in Berlin, Germany. This world-famous checkpoint served as the border crossing point between East and West Berlin during WWII.
Nowadays, the checkpoint is just a cool piece of history that remains on display for the world to see. There is also a Checkpoint Charlie Museum just next to the monument, where you can learn more about the history and significance of the checkpoint.
13. Explore the Kreuzberg neighborhood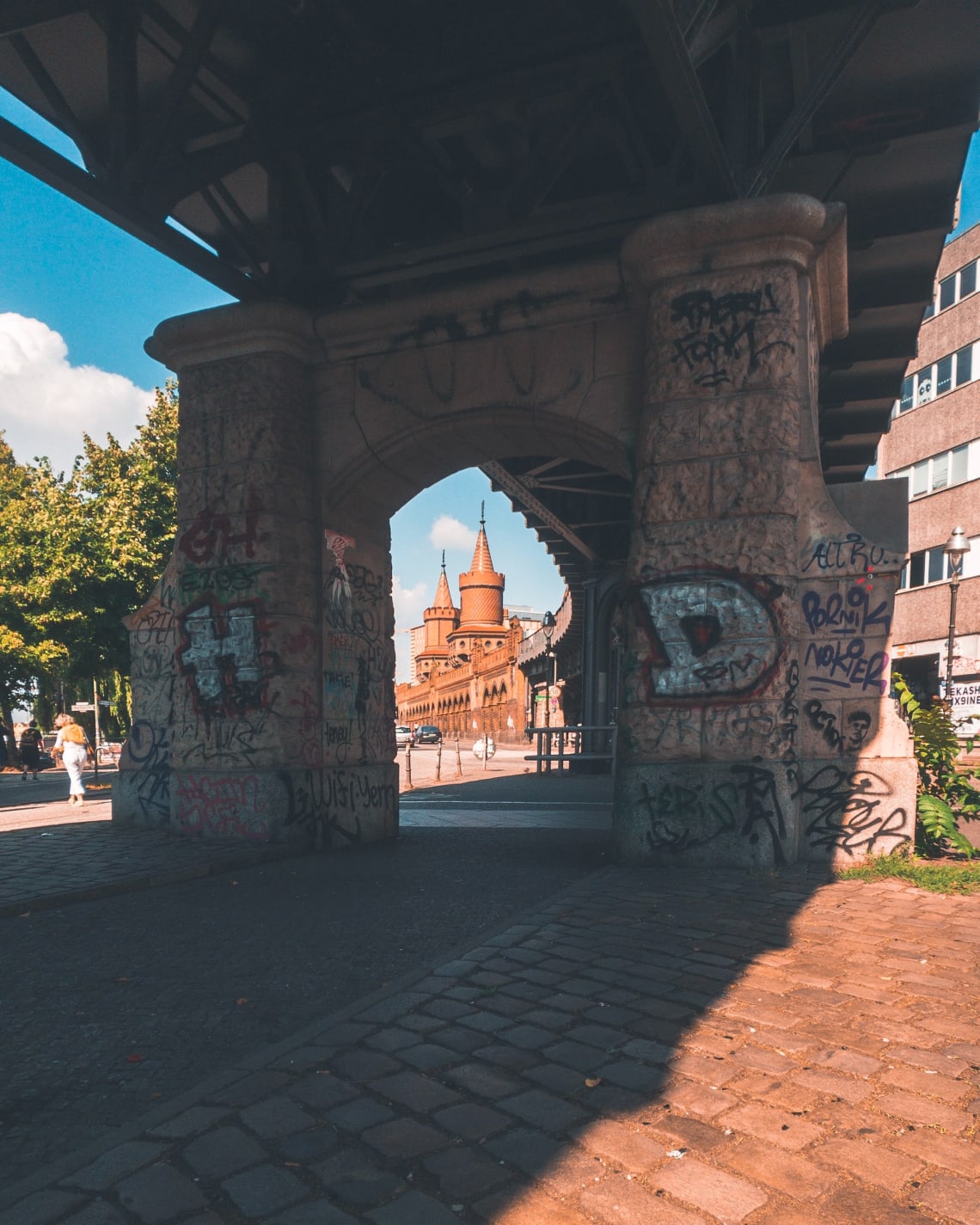 In the eastern section of the city, this eccentric and multicultural neighborhood is a fun place to explore in Berlin. Home to lots of immigrants communities and other minorities, this part of Berlin is very diverse, progressive, and full of fun things to do.
In Kreuzberg, you can find street markets and communal gardens, art galleries, trendy thrift stores, international restaurants, gay clubs, quirky bars, and cafés. This is a great place to come for a night out, or if you're looking for some affordable international food.
14. Walk along the Landwehr Canal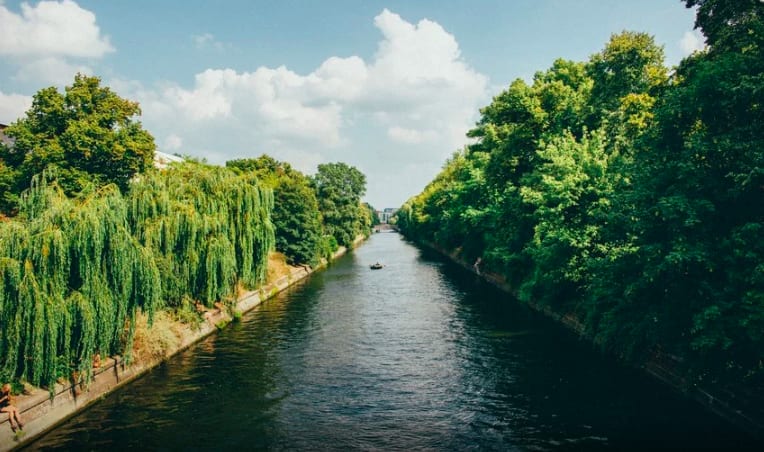 The Landwehr Canal runs parallel to the Spree River and goes on for about 11 km. This is a great place to spend some time in nature, get outside the city center, go for a nice stroll, or just sit by the river bank and chill out.
The Canal runs through Tiergarten, Kreuzberg, and most of central Berlin, so it is very accessible.
15. Marvel at some historical artwork on Museum Island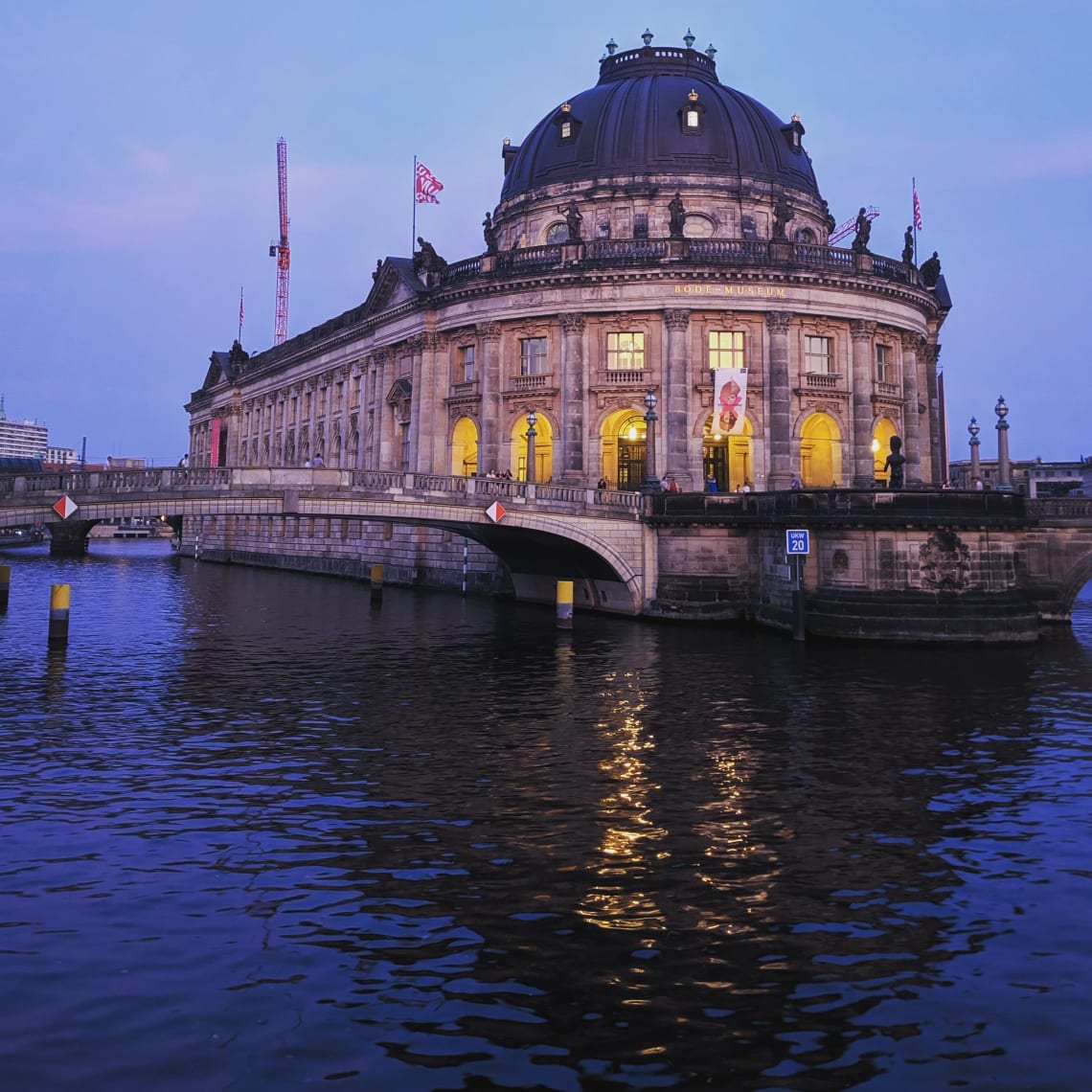 Berlin's Museum Island is a UNESCO World Heritage Site, and for good reason. Located in the middle of the Spree River, this little island is home to some incredible museums. History lovers will have a blast here.
The Pergamon Museum has lots of historical artifacts and art and is one of the most popular museums in all of Europe. The Bode Museum specializes in sculptures from the Byzantine era and other historical art, and the Altes Museum specializes in Greek and Roman art.
The Alte National Galerie has art from all over the world, including pieces from the Romantic era, the Impressionist era, and the early Modern era. The Neues Museum specializes in Egyptian art.
16. Taste delicious local German food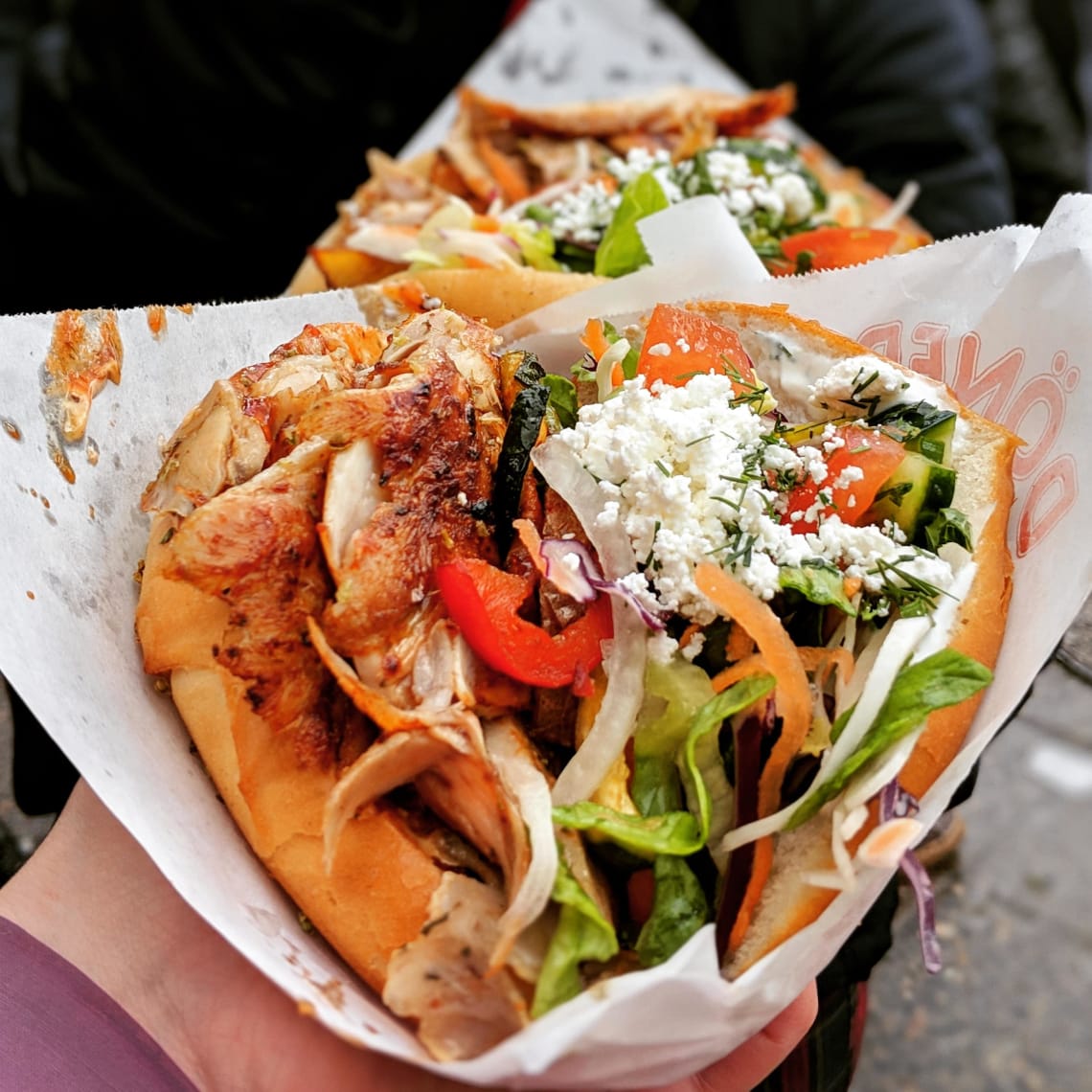 You have to try the local cuisine when traveling to any new place. Berlin is not only home to lots of multicultural cuisines, but it also has all the German classics. From soft and salty pretzels to a classic fried Schnitzel, to Germany's favorite fast food, the Döner Kebab, Berlin has it all.

A must-try in Berlin is Currywurst. Imagine a hot dog slathered in a strange but tasty sauce of ketchup, Worcester sauce, and curry powder. You can't judge it until you try it! You can find Currywurst all over Berlin, so ask locals what their favorite Currywurst place is.

Also be sure to try Käsespätzle, a cheesy pasta and Gemuese Maultaschen, tasty vegetable dumplings. Another local favorite is Königsberger Klopse, a dish of meatballs and creamy sauce infused with lemon and capers, and often served with potatoes.
17. Drink German beer in a beer hall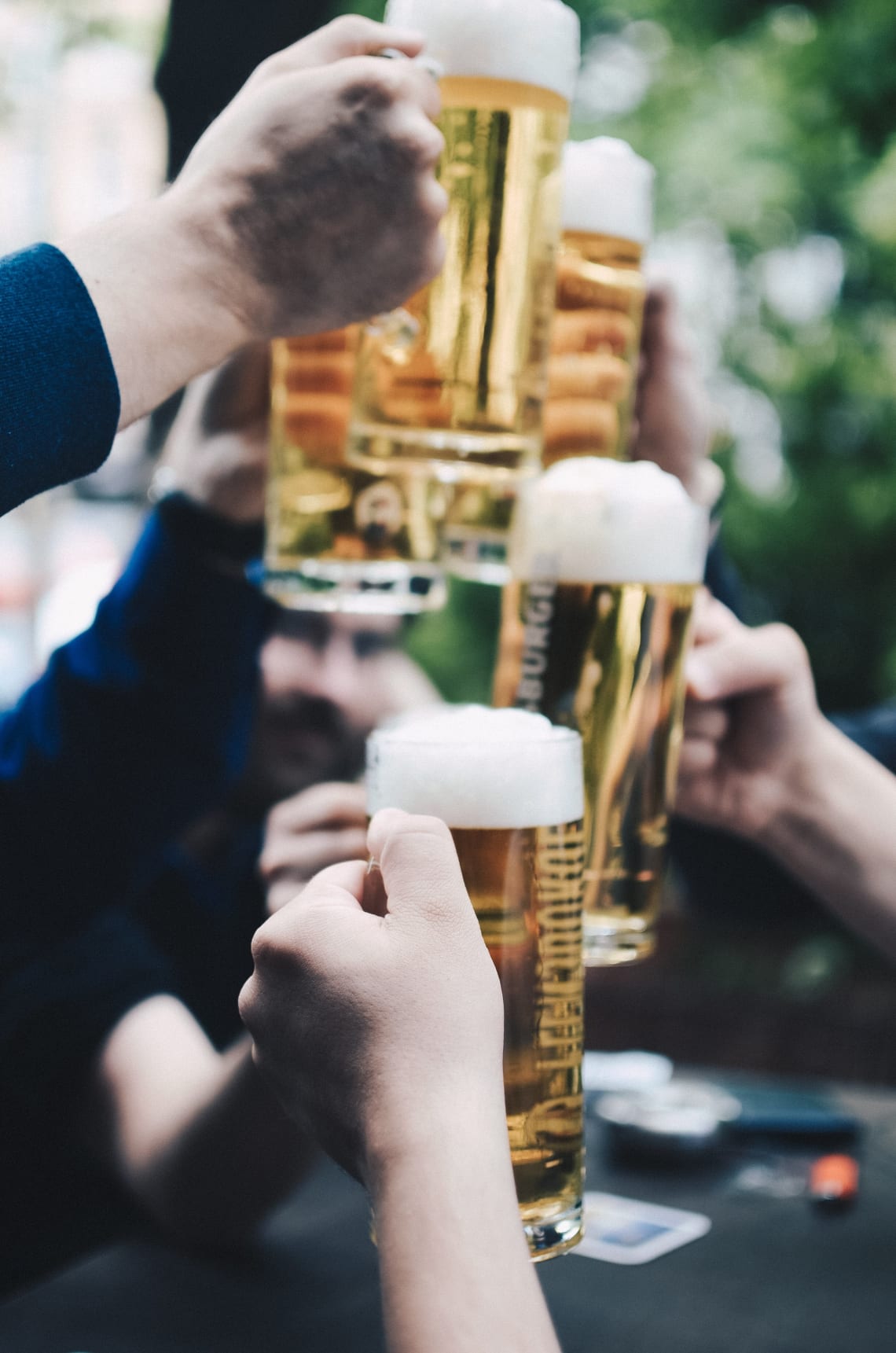 You'll need to get a stein of beer to wash down all the German food you are trying, and what better place to do that than at a classic German beer hall.
These large, communal spaces create a warm, social environment for drinking with friends. Picture the massive beer halls used at Bavaria's famous Oktoberfest, just a little bit less crazy.
Just order whatever beer the locals are drinking and drink away!
18. Go antique shopping at Mauerpark Market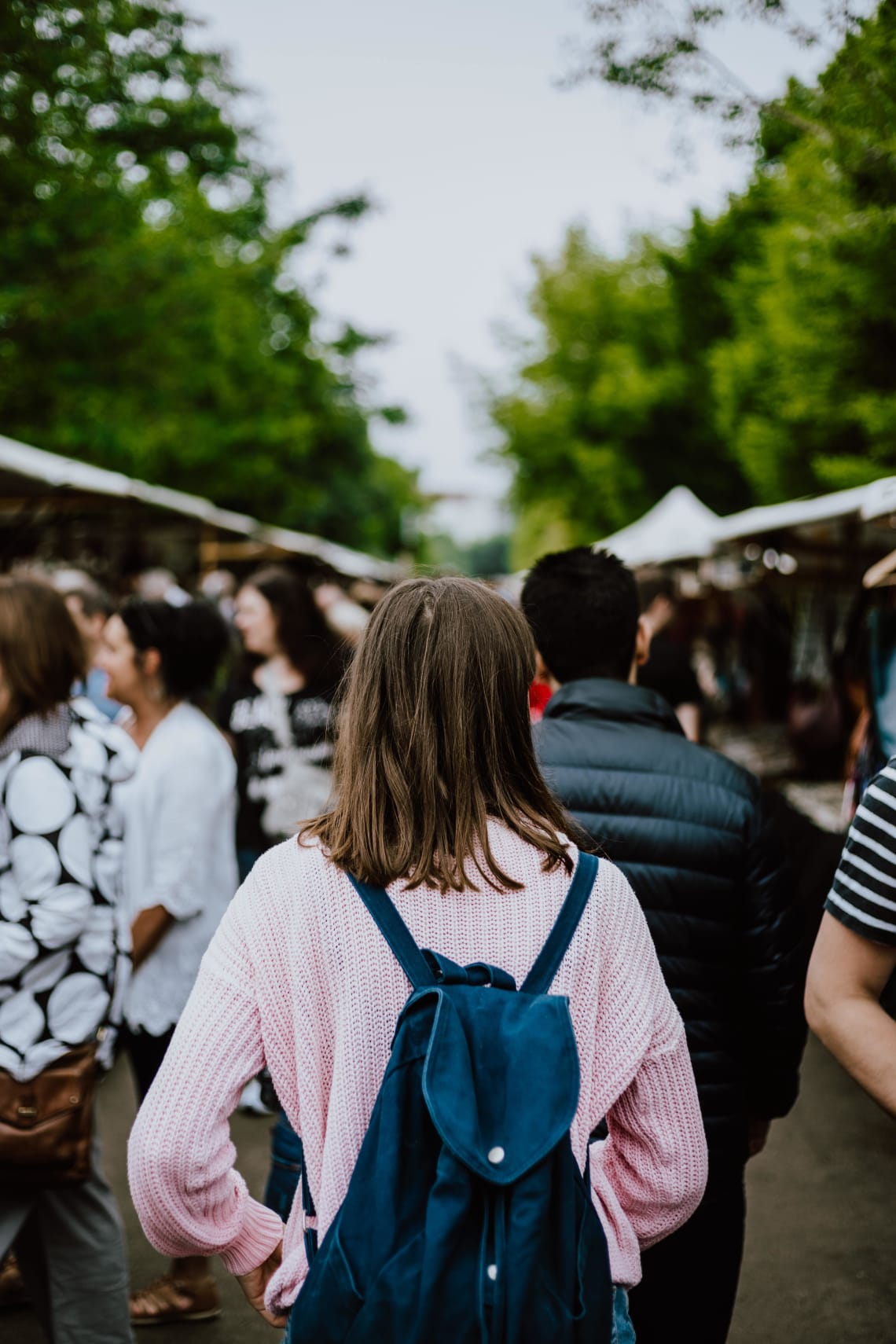 Every Sunday, a huge flea market pops up in Mauerpark in Berlin's Prenzlauer Berg district. This spacious outdoor market in Berlin is full of antiques and old trinkets and is sort of like a yard sale. But there are some hidden gems there as well, so it's worth a look as you never know what you might find.
This market is most famous for its karaoke. Every Sunday, there are lots of street musicians and street food, but the massive karaoke session is what really draws the crowds in.
The carefree atmosphere here is intoxicating, so if you're in Berlin on a Sunday definitely stop by.
19. Pay your respects at the Holocaust Memorial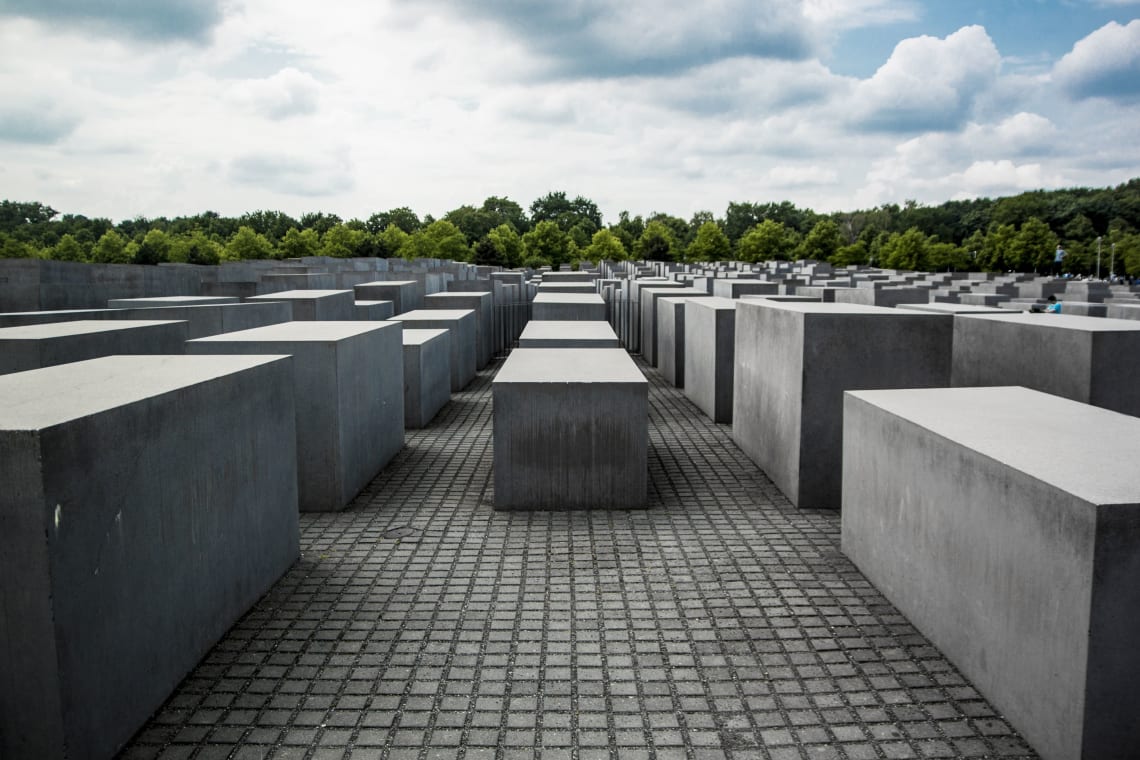 Also known as the Memorial to the Murdered Jews of Europe, the Holocaust Memorial is a very significant landmark in Berlin. Designed by New York architect Peter Eisenman, the memorial consists of concrete blocks of different sizes and it is quite interesting to look at.
Some people like to take photos inside the memorial and will climb all over the blocks and do funny poses, but this isn't tasteful as the monument is supposed to bring out feelings of recognition for those who were killed during the Holocaust. Just make sure you are acting respectfully here.
There is also an underground gallery that offers more information and stories about different victims of the Holocaust. Though it is heartbreaking to read the stories of these victims, is is a powerful experience.
20. Wander around Alexanderplatz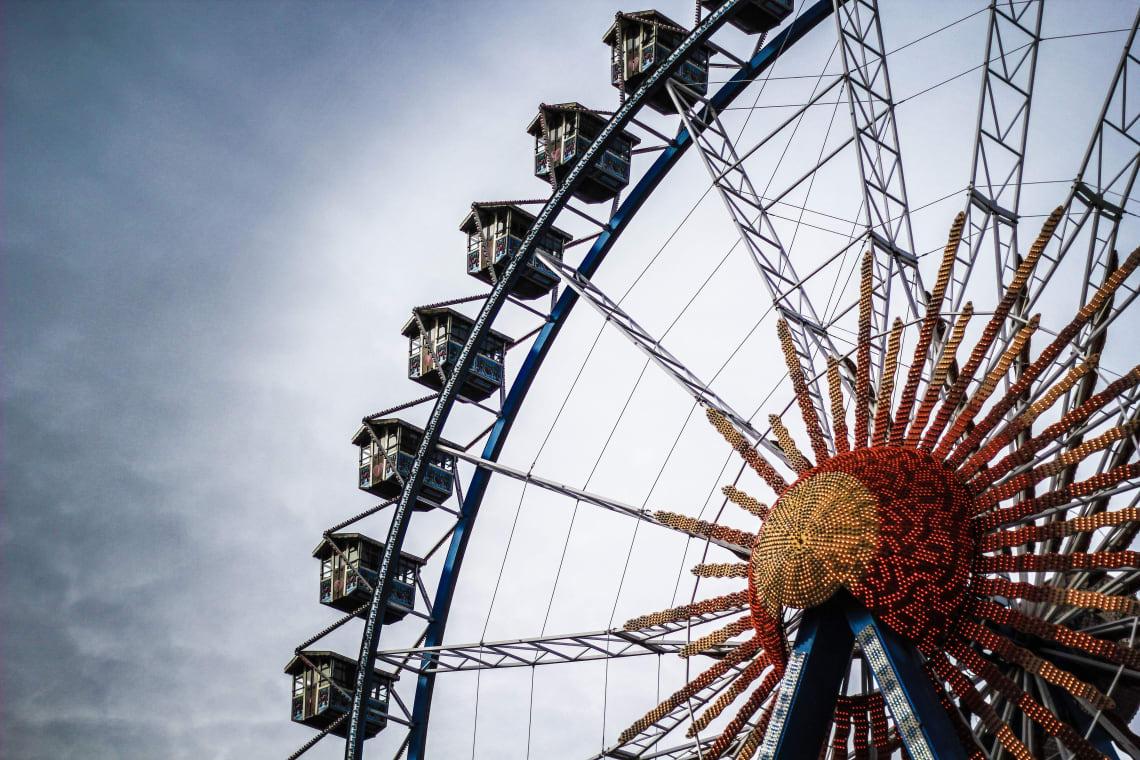 This is the largest public square in Germany, and one of Berlin's most exciting spots. The square is full of cafés, shops, and restaurants, though it is the giant Television Tower that makes Alexanderplatz so well known.
The Television Tower is also called Fernsehturm and was originally built as a symbol of communism in East Berlin. It is the second tallest structure in the European Union and makes for a top-notch sunset spot. It costs €21,50 to climb to the top.
21. Experience the vibrant nightlife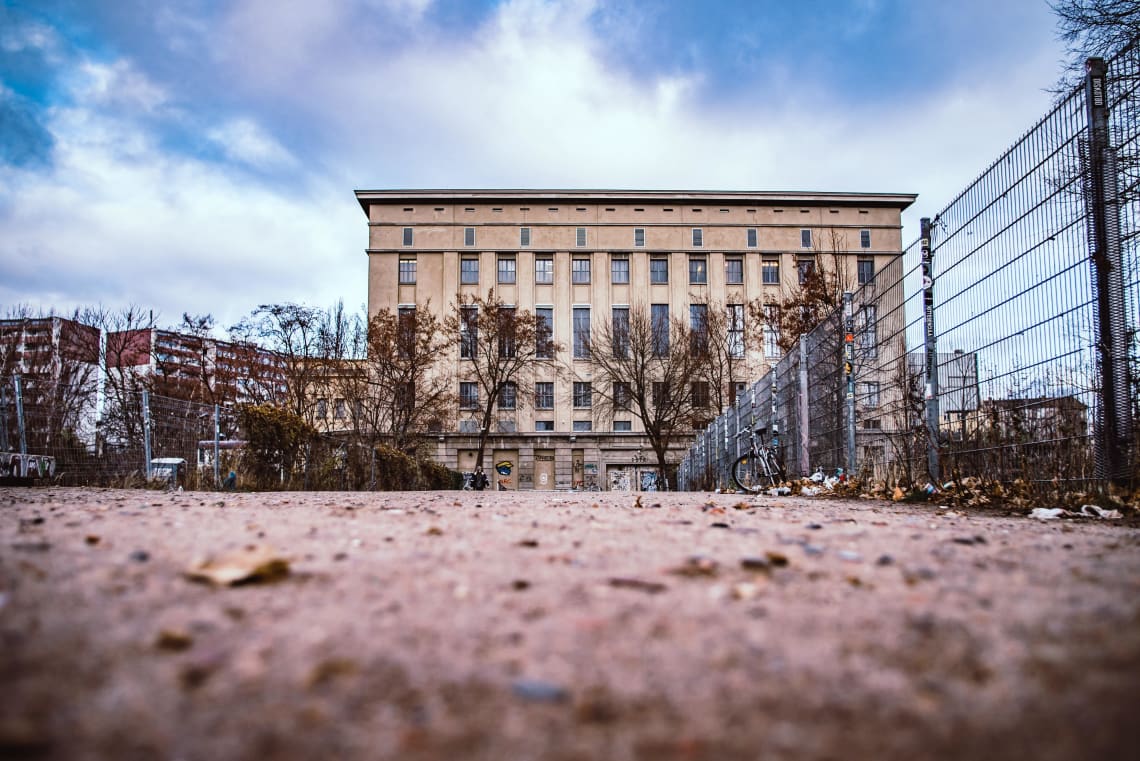 Berlin's exclusive and wild nightlife is world-famous, so getting a taste of the nightlife is definitely one of the best things to do in Berlin.
There are a few fun clubs you can try for a sample of the crazy Berlin nightlife scene. SchwuZ is one of Berlin's oldest dancing venues, Chalet is a club located in an old townhouse building, and YAAM is a fun reggae and afro music club.
Berlin's most famous club is Berghain, which may even be one of the most famous clubs in all of Europe. This club is notoriously hard to get in to, so try to have a back-up plan in mind.
However, it is worth giving Berghain a try in case you do get let in and you can have an epic night out! Rumor has it that if you dress in all black and act very stoic in line then you might get let in. Who knows if that's true, but it's worth a shot.
22. Visit Treptower Park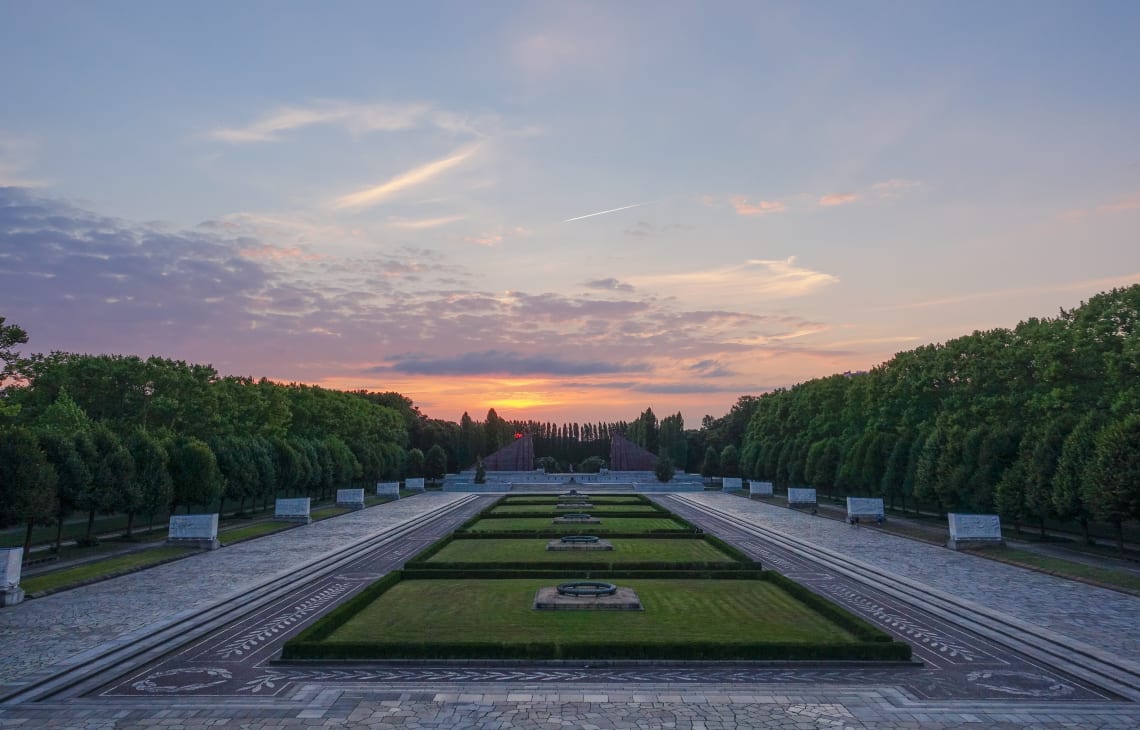 Next to the River Spree in south-central Berlin is Treptower Park, yet another beautiful green space in the city. This part is 84 hectares and has plenty of grassy fields for picnicking and playing sports.
There is also a rose garden in the spring and a Soviet War Memorial with inspiring quotes from Josef Stalin and memorials to Russian soldiers who were buried here.
23. Get festive at a Christmas Market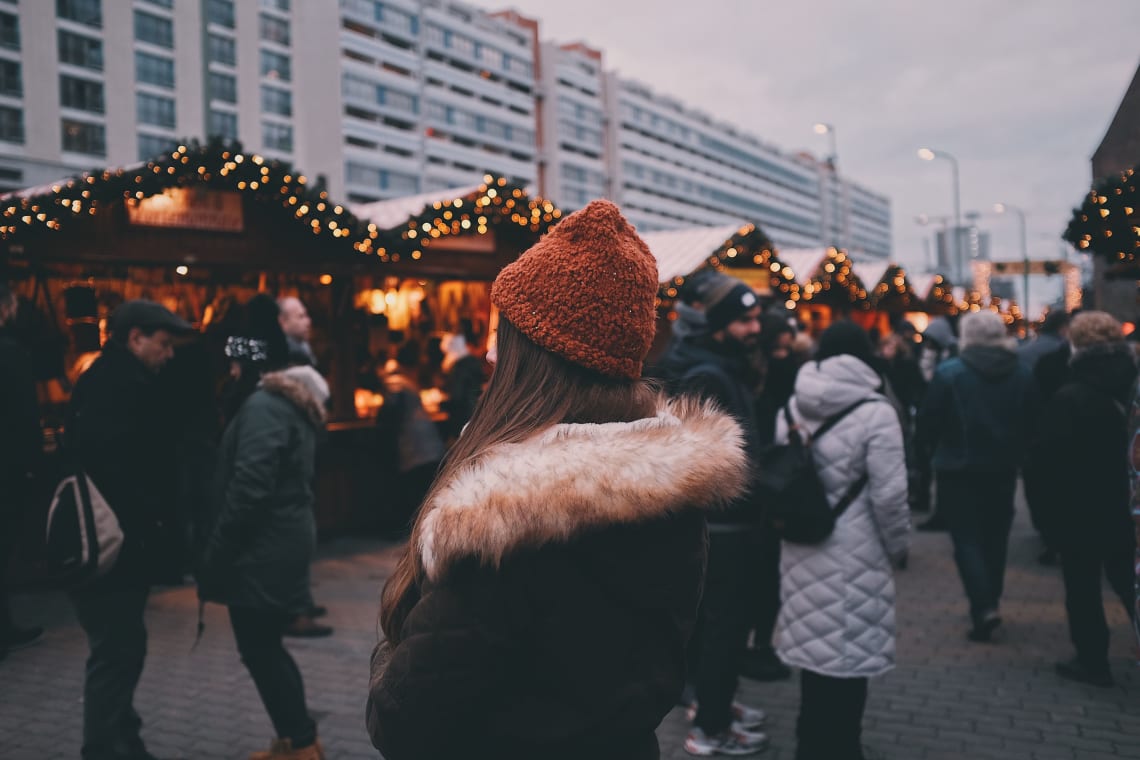 If you're visiting Europe in the winter, going to a Christmas market is one of the best things to do in Berlin, Germany. With the cute decorations and wooden stalls selling mulled wine and trinkets, Christmas markets are fun of Christmas cheer and good vibes.
Gendarmenmarkt and Schloss Charlottenburg are two of Berlin's most famous Christmas markets, though there are smaller ones you might stumble across while exploring the city.
24. Take a day trip to Spreewald Forest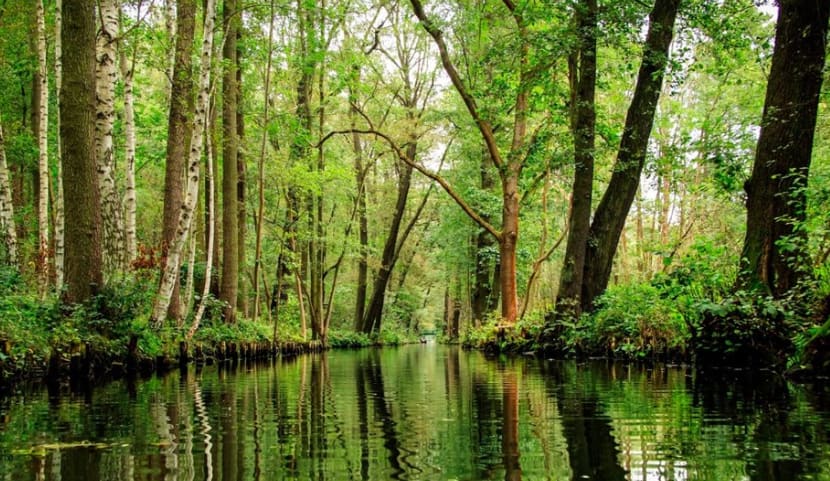 This refreshing forest on the Spree River is located about an hour outside the city center, so it makes a nice day trip if you want to spend a day relaxing in nature without all the crowds and congestion of the city.
You can rent a bike, have a picnic, go for a run or a nice long walk, or visit the Potsdam Biosphere.
25. Take a day trip to Sanssoucci Palace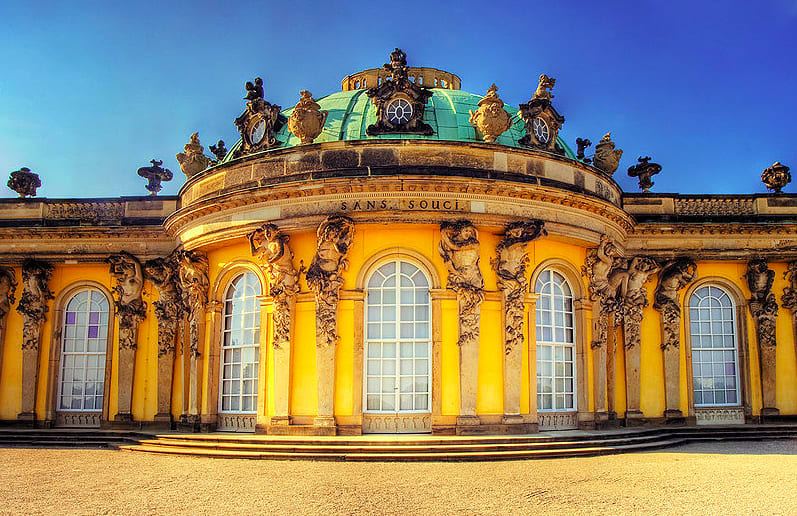 Another great day trip to take from Berlin is visiting the Sanssoucci Palace. This used to be the summer home of the former King of Prussia, Frederick the Great, but now it is a cool historical monument that travelers can visit.
The yellow walls of the palace are surrounded by majestic pillars and the landscaped gardens around are perfect for an afternoon stroll. If you like photographing beautiful palaces and escaping the city, this is a great day trip for you.
Worldpackers experiences in Berlin and Germany
Berlin is an amazing city to visit as a tourist. There are plenty of fun things to do and lots of affordable backpacker hostels to stay in.
But if you have a few weeks or more to spend in Berlin, you can take your cultural experience to the next level. If you do a work exchange in Berlin, you can stay with locals and learn about their way of life, while working odd jobs and saving money on accommodation.
Worldpackers is just getting started in Berlin, and there is only one volunteer opportunity in Berlin. This brand new hostel needs help with housekeeping, and you'll work 24 hours per week in exchange for a free bed and free laundry. They are located in an area called Neukölln, which is about 30 minutes outside central Berlin. This is a great place to live because you can head into the city whenever you want, but you can stay somewhere a bit more relaxed and quiet.

If you plan to travel around other parts of the country, there are plenty of other Worldpackers experiences in Germany. So after exploring Berlin, head to a different area of Germany and try volunteering!
Heading south from Berlin, you'll find the city of Dresden. Here you can either work in a hostel as a tour guide and party promoter or opt for a more chilled job as a receptionist and kitchen hand in a small hostel.

Just an hour away from Dresden is the charming town of Leipzig, where you can volunteer in a non-profit cultural center and vegan pizzeria. This is a top rated host, with lots of amazing reviews from previous volunteers from around the world. Here you can test out lots of different skills here like social work, cooking and bartending.

If you're interested in the veg topic, don't miss out: How to travel as a vegan in Germany.
Down in the south of Germany, near Munich, is a beautiful town called Hurlach, which is close to Munich and the Alps. Here, you can volunteer at an NGO on a university extension campus. You can work as either a general handyman or as a kitchenhand, and explore the beautiful area on your days off.

If you're looking for a more outdoorsy experience, you can head to Heiligengrabe, in the northeast of Germany and volunteer at an eco-community in the forest, or you can work on an organic farm in Saxony in the north of Germany. In both of these work exchanges, hosts are happy to teach you new permaculture skills and show you all the best places to go and have fun on your days off.

There is another fabulous eco-lodge in Germany that is currently accepting volunteers. Located in the very north of Germany, just under Denmark, in a town called Tetenbüll, you can work on an eco-lodge that is on the beach!
You will get two days off per week to enjoy the beach, and you can enjoy free breakfast and lunch and make use of their fully-equipped guest kitchen. The work they need is either general hospitality help, including housekeeping, cooking, gardening, and cleaning or working as a handyman and helping with carpentry, painting and decorating.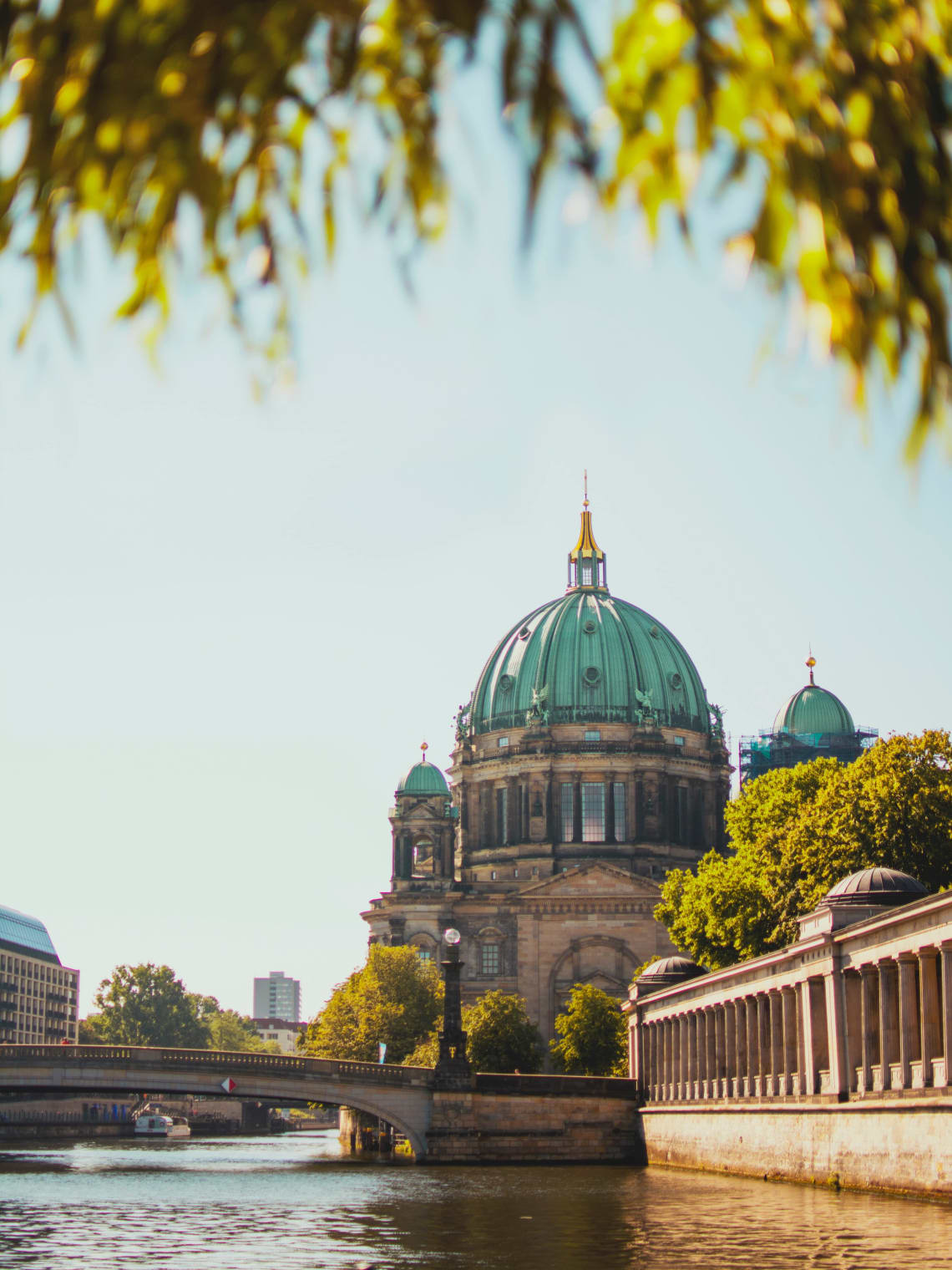 So whether you decide to just explore Berlin as a tourist, or if you decide to pair that with some epic work exchanges around the country, you are sure to have an amazing time exploring Germany.