The lazy-traveler's guide to budget travel tips
Money was one of my biggest psychological hurdles when it came to following my dream to go travel. Well, thanks to these 22 budget travel tips, I did it! Here's how.
11min
I recently returned from five beautiful months gallivanting around Europe, my first solo travel trip. I saw five countries in five months, and it felt as though I walked through three of nature's seasons, deepening my experience of time. I didn't plan for that, nor did I plan that I'd visit five countries in five months when five is my favorite number, it just unfolded that way.
I embarked first for Spain where I spent my first 40 days backpacking the Camino de Santiago in September. The crispest blue skies in Europe, sadly dour sunflowers, and thousands of international pilgrims greeted me. This is a great journey to look into for budget travelers seeking the outdoors, an active yet flexible itinerary open to all skill levels, and honestly not much planning required. You'll get to call yourself a pilgrim! Plan to spend ~25 Euro per day.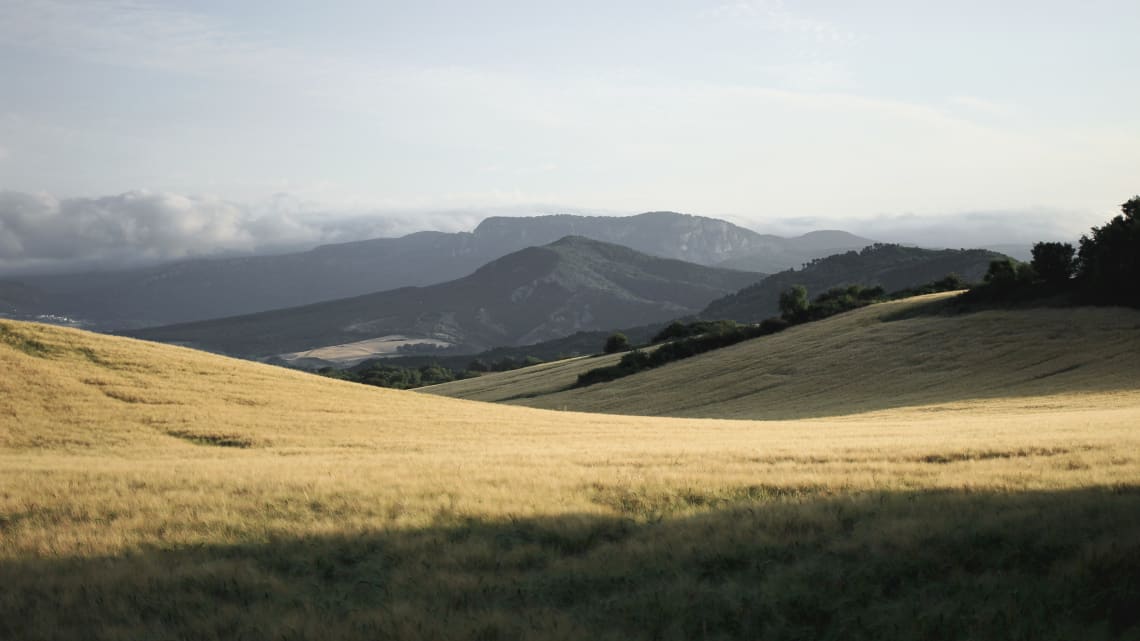 Before leaving for my trip, money was one of my biggest psychological hurdles. I kept thinking: I don't have enough. I can't do this. What am I thinking. I don't have the budgeting skills necessary, and I sure as hell don't have the planning gene motivating me to research, plan, document, decide.
Yet somehow, my five months in Europe validated my go-with-the-flow, intuitive lazy traveler mentality. It validated my trust in myself and in following my gut. I proved a big lesson to myself that dares to leak over into my real life: I'm good with my money. Despite my doubts, I was able to travel Europe on a budget.
And you will be too because it really just distills down to trusting your common sense. Awareness of your fear and anxiety around money, but trusting that you'll make the right decisions. That you'll choose consciously.
I've listed the choices I made (and recommend) that required little prior planning. These budget travel tips made my Europe trip fun and easy. It also felt authentic, less touristy.
And, deeply empowering... like I was a salmon swimming upstream and flipping the bird to consumer society.
Take my hand, brave salmon.
Let's believe in you.
You might also like: 14 TOP cheapest countries to visit as a Worldpackers volunteer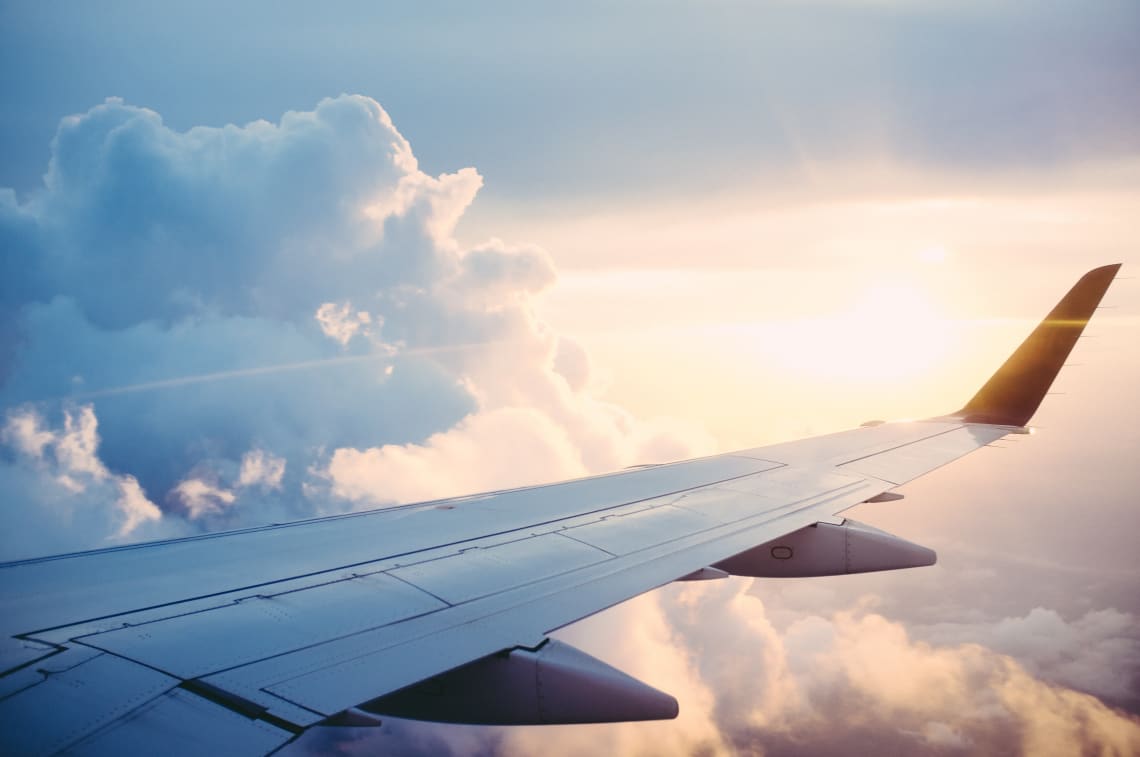 The lazy-traveler's comprehensive guide to budget travel tips
1. Not all travel days are made equal
If you're flexible and are able to avoid these specific days and time periods for flights, you will save some major coin and beat those long security lines: Spring Break, Fourth of July, Memorial Day, Labor Day, Fridays in the summer, Thanksgiving, Christmas, and New Years. Avoid them!
2. Opt to travel on a Tuesday or Wednesday
Mid-week flights are almost always lower than the premium weekend flights. TGI-Tuesday?
3. Pick a cheap airport
The mantra of my trip became, "you won't always get there fast, but you'll get there in good time." Meaning I'd often save money by taking cheap, non-direct routes through smaller cities and connect with trains or buses.
It's a blessing in disguise; you build your patience and also see some off-the-beaten path cities. It's all about the journey! Looking back, the detours are often the best stories.
So, google the cheapest airports near your destination. You'll be surprised at how many budget travel hacks you'll discover! For example, Price of Travel lists the cheapest airports to pass through in Europe.
4. Use the Omio (formerly GoEuro) App
This was a beloved friend during my time abroad. Omio compares flight, train and bus prices in one place, making it super easy to choose the best deal and get to where you're going.
Trains and buses will be your best ally, budget traveler. Omio is not compensating me for this endorsement, although I would be more than willing to receive a check.
I also used Bla Bla Car once (a ride share and carpooling app) although my one experience with Bla Bla Car was not great. My ride was over five hours late, and I nearly slept in a McDonald's playhouse. Many travelers swear by it though, so it's good to have as an option but just know it's not as reliable as a bus or train.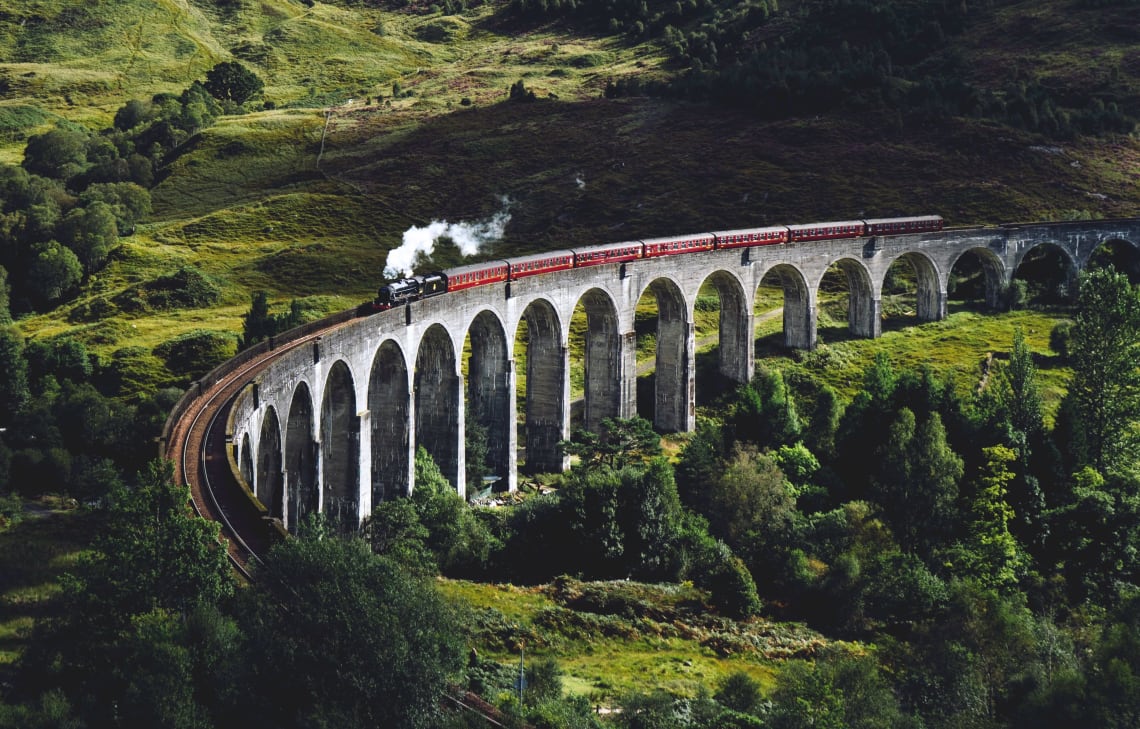 5. Research weather and pack properly
Peeking into the weather for your destination means you'll avoid spendy last-minute purchases. I did no research before moving to Vietnam and naively arrived during the rainy season. This led to an unforeseen $2 USD purple parka purchase and this memento: travel puts hair on your chest and bug bites on your eyeballs.
I highly recommend a pair of jeans and a lightweight waterproof jacket for all travel, no matter the time of year. Decide what you need for your trip before taking off, and give yourself time to research around for the best prices on your packing list items.
Some companies like REI let you rent items for a discounted price and return them at the end of your trip, which is great for backpacks, jackets, tents, lightweight stoves, etc.
6. If there are any items you find yourself needing, ask around before purchasing
That's exactly how I lucked into a protective travel wallet. I also learned my best friend has a side hustle shipping travel wallets on Amazon.
Friends lovingly give friends their unwanted stuff. So before deciding to make a new purchase, ask around. If you notice dusty, unused sunglasses wilting in the corner, ask about them. Just be sure to return the favor and pay it forward.
7. Work exchange
This is a BIG one.
Stumbling on WorldPackers is what gave me the confidence I needed to convince myself that I could afford a trip abroad. In my opinion, Worldpackers is a much better choice than WWOOFing because you only pay once for the host list including the entire world, whereas with WWOOFing you pay separately for hosts in every country.
The array of Worldpackers opportunities in Europe is impressive, and I found myself reading through the extensive lists of hosts for days! I finally decided on work exchanges in France and Switzerland. Both were incredible experiences where I made lifelong local friends.
I committed to helping my hosts four-five hours a day in exchange for free meals and lodging. Not every work exchange has those terms, so be sure to find the right one for you but free meals was a necessity for me and helped me save, save, save. Especially in pricey Switzerland.
I also personally recommend volunteering for four weeks at a time. You'll save bundles (heaps for my Aussies) on food and accommodation as well as on the frequent buses or air travel that you'd have to pay for if you were only spending a few days in each place. And, if you're doing a work-exchange at a hostel, chances are you'll have such a close community that you'll never want to leave anyways!
If you want to travel for a long period of time, Worldpackers makes traveling on a budget so incredibly easy, and it also gives you an adrenaline break where you can really settle into a routine and a community.
8. Couchsurf
Couchsurfing is an amazingly cheap way to travel based on the pay-it-forward mentality. It's great if you're spending three nights max passing through a town. It's free to sign up, build a profile and start applying to hosts in your destination. Couchsurfing hosts provide you with a free couch to stay on and will often take you to their favorite local spots or maybe even their lindy-hopping dance class.
As a woman, I personally only apply to female hosts when I'm traveling solo just to be safe. When I travel with a friend, I feel safer applying to hosts of both genders. I'd send out eight or so requests a week before I was arriving and if nothing came back, I'd book a hostel.
9. Use HostelWorld to find the cheapest hostel, but then book it directly through the hostel's website
If you book through HostelWorld, it's actually a higher rate as they add their own booking fee. Save a bit and book your bed directly on the hostel's own website.
10. Earn while you travel
Teach English abroad, become a surf or ski instructor, help in a Costa Rican hotel, work reception at a hostel, or do some remote work. We are so lucky these days with all the myriad remote opportunities there are: photography, copyediting, proofreading, tutoring, web design, data entry, you name it! Why not create your own travel blog? Become a freelance writer? It's out there for you and could spell freedom.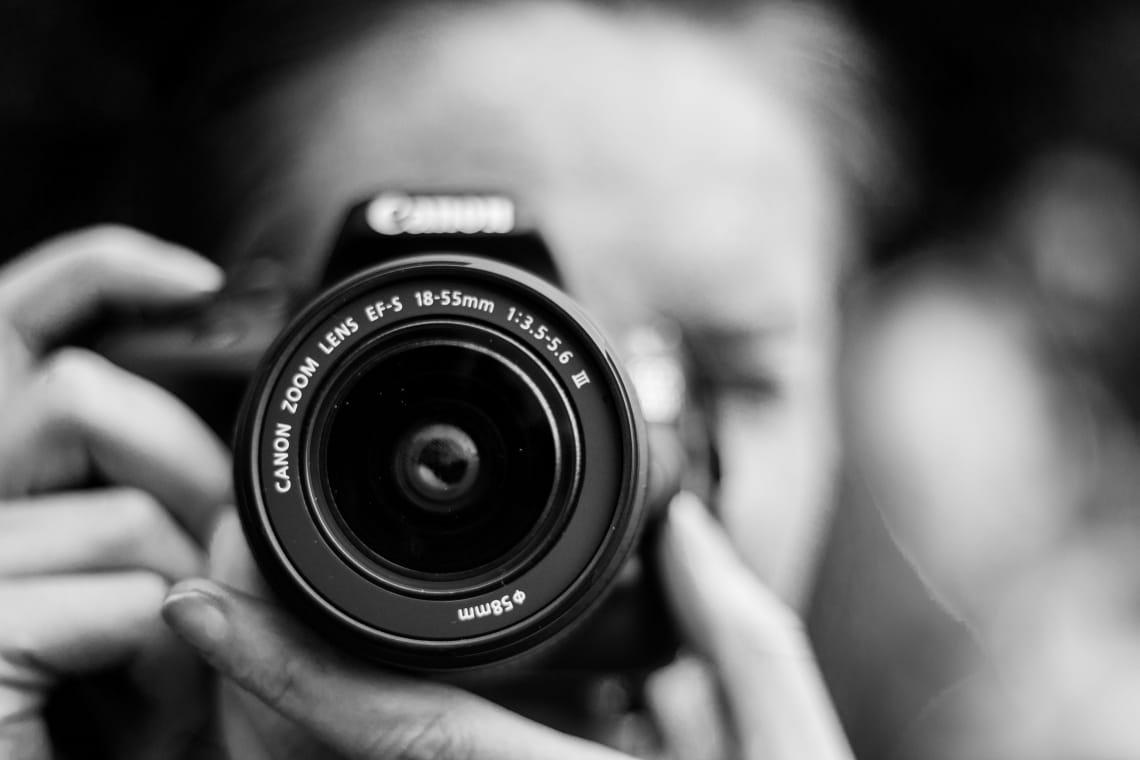 11. Sleep in the airport
Typically the buses that arrive late at night to the airport are the cheapest, so while I know this tip isn't for everyone, it will save you money on an extra night in a hostel, on a taxi ride to the airport, and on an extra night on the town.
Just be sure you don't cozy up next to the x-ray machine (Miss you, Frankfurt!).
12. Look into staying at a donation-based monastery
One of my favorite experiences on the Camino de Santiago was spending three nights in a donation-based monastery in the mountains. All meals were included every day, they did my laundry, and the seven of us shared our meals together like a family, discussing dreams and our own lessons learned.
At the end of my stay, there was no bill. It was entirely up to me what or if I wanted to contribute. There may be some religious shaming, as not every monastery or convent shares the same values. But it will be memorable, I'm sure of that.
13. Buy your own food at the grocery store
I regularly bought simple items like a baguette, cheese slices, cans of tuna, and salami to avoid restaurant prices. I'd shop before a long bus ride or a night at the airport to avoid spending $12 USD on an airport sandwich that leaves you feeling even more hungry, and alone. Also, you feel more connected to the country when navigating the exciting selections of their markets.
Have fun testing the different Haribo choices in Europe (the frogs were my personal favorite) or the chocolate bars in Switzerland. If you do find yourself passing through Switzerland, the milk there is what milk was meant to taste like; from free-range, grass-fed cows.
14. If you do want to eat out, scope out the local spots
I recommend you stroll for a bit, checking out as many of the options possible before settling in somewhere. Strike up a conversation with locals and ask them where you can eat like a local! If you pop a squat at the first place you see, you make be in a tourist trap.
15. Go to Farmer's Markets
Speaking of food, research when and where the local farmer's market is (most likely on Saturday or Sunday morning). It was one of my favorite memories of Prague; sampling the local delicacies like deer meat, mead, and pickled vegetables offered by local artisans. Smell the flowers, listen to the street buskers, or just sit on a bench and feed the swans. Just to reiterate: free samples.
Thought of the day — Do Europeans get excited like this when they walk around a CostCo? Report back.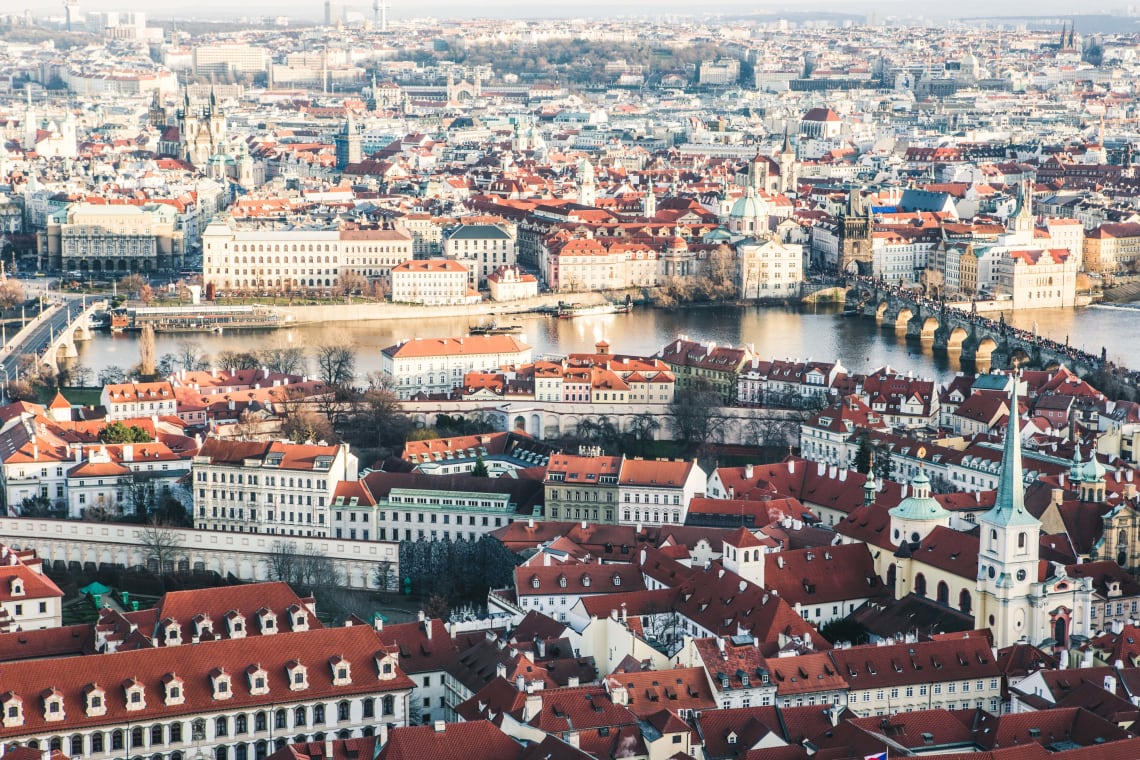 16. Go to free meet ups
Both Couchsurfing and MeetUp are free to join and list free meet ups around the world. Meet locals for a meal, drag show, concerts, walking tours, hikes, and free yoga in the park. Bring a friend you met in the hostel, or just yourself!
Meet ups are a great time to ask questions. Where was your favorite place you traveled? Any parts of town to avoid? Food recommendations? Day trips? Budget-friendly things to do in town? Anything that's hyped but not worth the money?
17. Walk when you can to avoid paying for taxis
My parents went on a cruise recently and said that their biggest unforeseen expense was the amount they spent on taxis and Ubers getting from place to place. Try to travel on foot as frequently as you can.
You'll also have a better sense of direction when you travel on foot. (Although I'm still convinced there is no grid system whatsoever in Madrid because I have never felt more disoriented). With that said, when I walked from the Madrid train station to my hostel, I passed the Sophia Reina Modern Art Museum and was inspired to return later for a visit.
When you travel by foot, you'll be more aware of what's around to explore, and really absorb the city or place you're in. Plus, you'll probably have a better idea of how to get back to the places that catch your attention.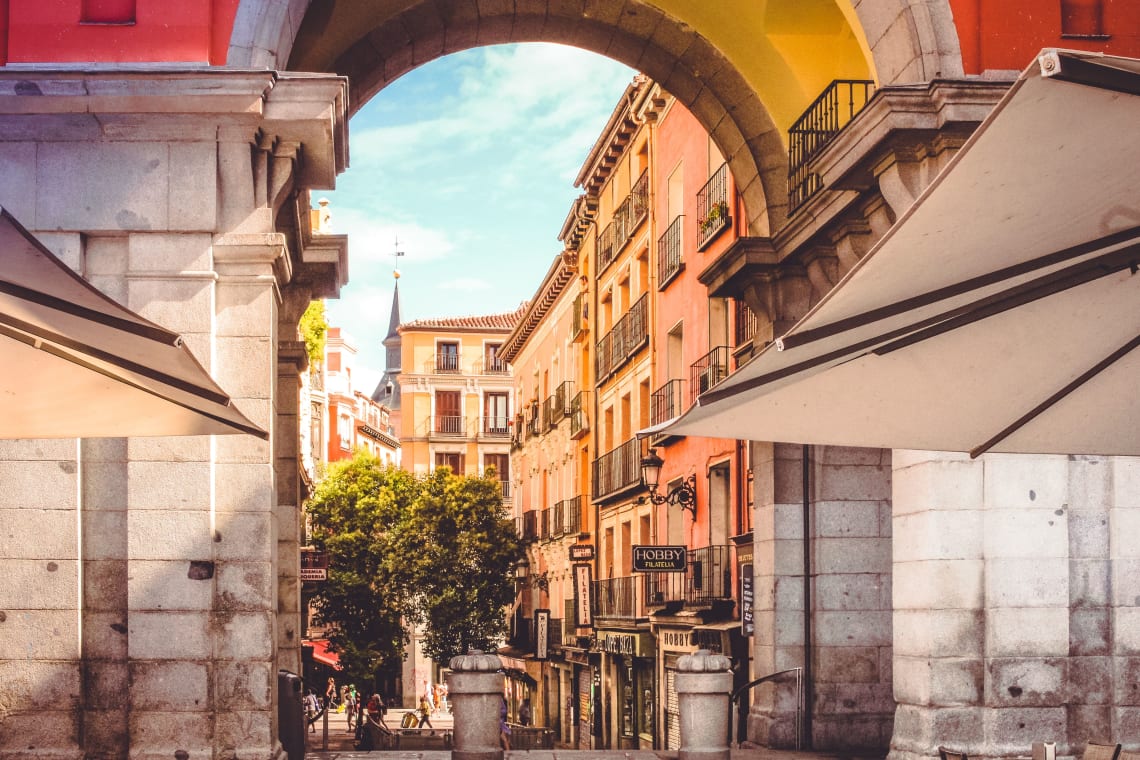 18. Save your phone data by using Maps.me to get around
If you're in Singapore for example, use Maps.me to download the city's map while you have WiFi, and after it's downloaded, you're good to use it for directions even when you don't have WiFi.
It's a great data saver and money saver because it gives you the option to downgrade your phone plan by decreasing your data.
19. Don't despair over entry fees
If you love museums like me, don't despair over the $25 USD fee. Many museums offer free entry during certain times or on certain days of the month! In London, all museums are free. In Madrid, the Prado and the Sophia Reina museum are free for the last two hours of the day. It was truly a dream, and inspiring to see their society making the highest echelons of art available to all. Down with the bourgeoisie!

If museums are your thing, Afar Magazine lists cities with free museum admission!
20. If you're an architecture junkie, stay open and marvel
I personally love wandering into any church I pass, most of which are free, as well as libraries, train stations... hell, even the post offices in Spain were decadently impressive. Free public parks often have lovely gardens for greeting local plants, statues, and fountains. Pack a picnic, enjoy some free live music from a street busker, and marvel at local artists displaying their work.
Or maybe if you're hanging around a park in Vietnam, you'll pick up some new workout techniques from the locals swinging their bodies around on foreign machines.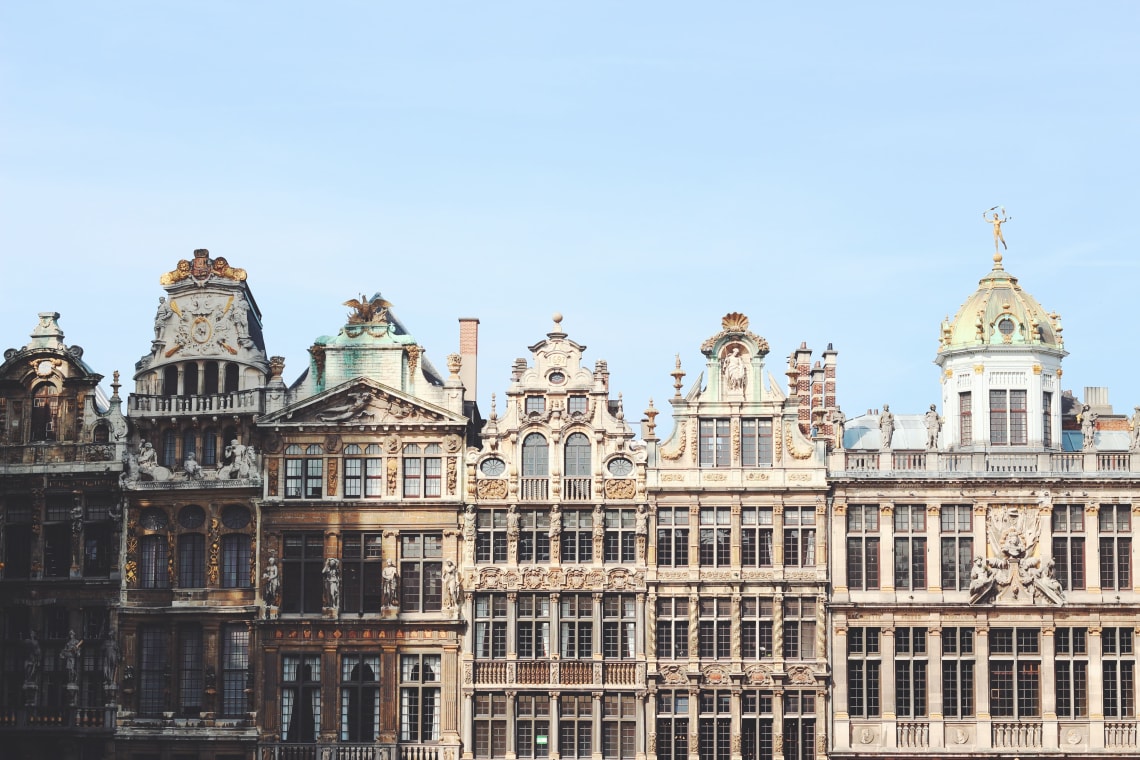 21. Tip appropriately for the place you're in
Look into what the tipping culture is where you are. If you have a host or a local friend, ask them. Don't make a tourist faux-pas and tip when it's not appropriate. Some locals may even be offended at the gesture.
22. Make sure you get a credit card with no international transaction fees
Before setting off, be certain your money is working with you, not against you. You don't want to be hit with a mountain of international transaction fees every time you use an ATM. It only takes a few minutes to sign up for one with your bank, or research around a bit to get a card with bonus airline miles and an airfare point system!
Good luck out there, you're going to do great!
Just by reading this you're already more prepared for how to travel Europe (or anywhere!) on a budget than I was.
Are you ready for travel to change your life?
Believe in you, be smart, safe and feel free to comment below with any tips I may have missed that work well — I'd love to hear from you!