14 TOP cheapest countries to visit as a Worldpackers volunteer
14 of the most affordable destinations around the world. These countries are full of culture, history, and natural beauty, and they can all be explored on a backpacker budget.
9min
After the numerous lockdowns and border closures of 2020, people all over the world are dying to get out and travel. We've all spent so much time stuck at home, reading, watching movies, and scanning social media, intrigued by photos and videos of beautiful, far-off places. Seasoned travelers like myself are itching to book a flight somewhere as soon as borders re-open. And there are plenty of novice travelers who have never felt more inspired to go see the world.
Lots of people are trying to get back on their feet financially. Luckily, traveling the world can be insanely cheap if you visit the right places! There are lots of gorgeous destinations in the world that make excellent vacations, but they don't cost a fortune to visit.
Read more articles about travel on a budget:
So for anyone looking to plan a trip somewhere affordable, here are the cheapest countries to visit as volunteer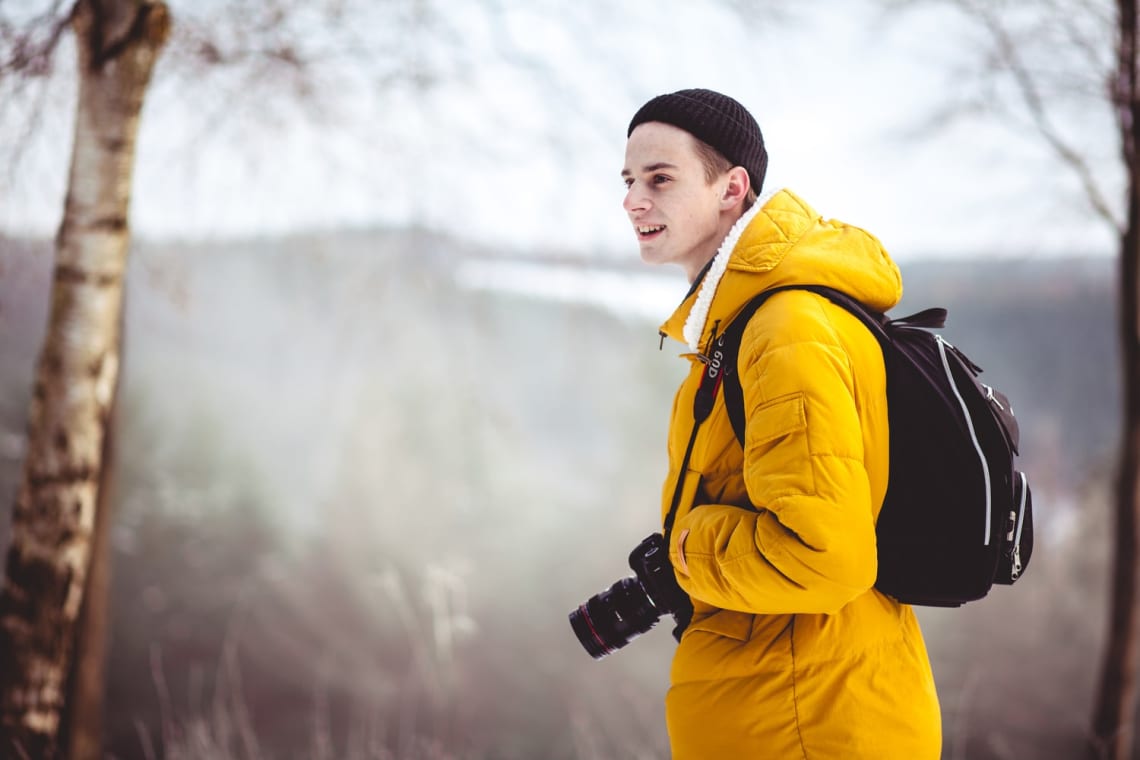 14 Of the cheapest countries to visit
1. Cambodia
Southeast Asia is a notoriously cheap area to visit. It is also incredibly beautiful and filled with art, history, flavorful food, religious architecture, and mindblowing natural landscapes.
Cambodia is probably the cheapest country to visit in Southeast Asia.
Top things to do in Cambodia include visiting the magnificent ancient Khmer temples in Siem Reap and touring the museums and palaces in the capital city of Phnom Penh.
A hostel in Cambodia can cost as little as 4 USD per night, and you can get a full meal for 1 USD.
You can visit Cambodia as Worldpackers volunteer and help in some positions:
2. Laos
Laos is another affordable country in Southeast Asia. From the glittering Buddhist temples to the lush forests and waterfalls, this nation is perfect for history lovers and outdoor enthusiasts alike.
Monuments, palaces, temples, museums, shrines, and other stunning pieces of architecture can be found all over the country.
There are also lots of picturesque waterfalls scattered around the landscape, including the Kuang Si Waterfall, the Khone and Pha Pheng Falls, the Tat Sae Falls, and more.
Entry fees to all the best man-made and natural attractions usually only cost 1 or 2 USD, and many people can successfully travel around Laos for less than 30 USD per day.
You might also like: The secret to travel the world for free (that no one tells you) and The most unique places to stay for cheap around the world.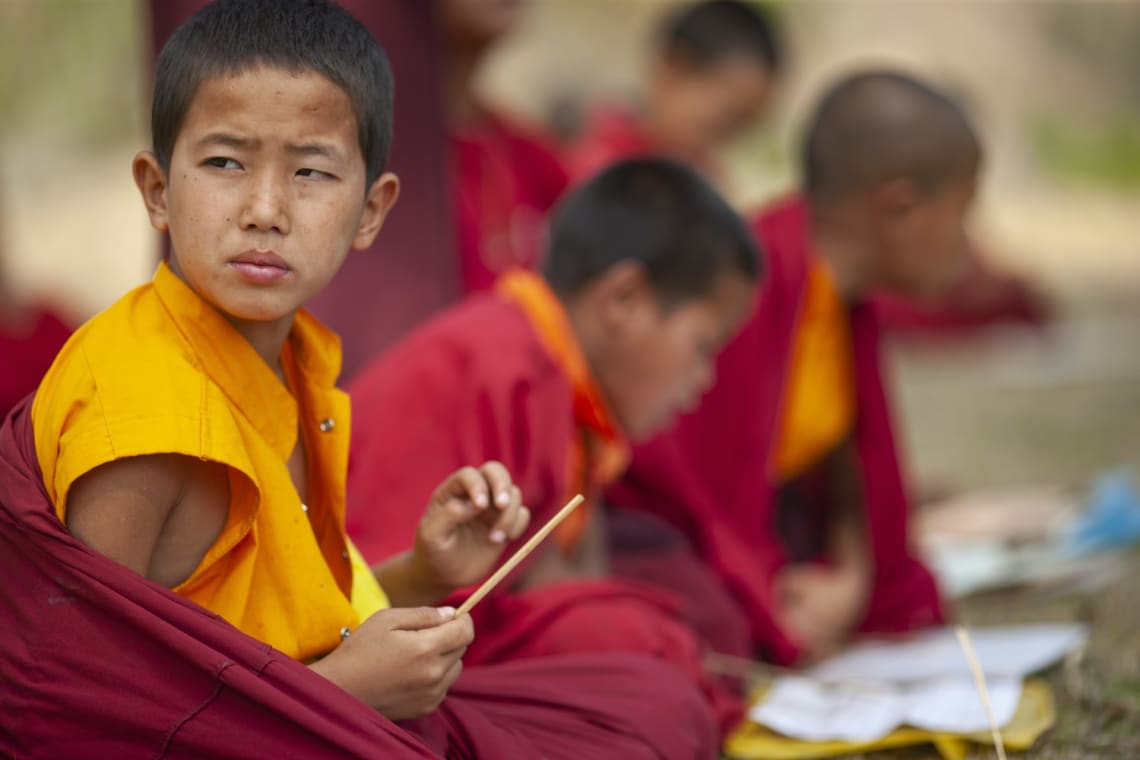 3. Vietnam
As one of the best countries in the world for street food, Vietnam should have a place on every foodie's travel bucket list.
The markets in Vietnam are outstanding; you can indulge in a wide variety of local dishes and barely spend more than a couple of USD.
Vietnam is also famous for its unique natural attractions, including the limestone islands of Ha Long Bay and the world's largest cave, Hang Son Doong. Accommodation and transportation are both very affordable here as well, contributing to why Vietnam is one of the cheapest Asian countries to visit.
Travel to Vietnam and help in Worldpackers positions:
4. Indonesia
Indonesia is a country in Southeast Asia composed of thousands of islands. This means is it incredibly diverse. You can visit the most popular island of Bali, or head to the quieter tourist islands such as Lombok, Java, or Sumbawa.
Regardless, Indonesia is a very cheap country to travel to. It is wise to just pick a handful of islands and fully explore those, rather than hopping from island to island constantly and spending lots of money on transport.
But once you find a nice place and stick to it, you can eat delicious, flavorful local food and stay in fun hostels or guesthouses for 20-30 USD per day in total.
Travel to Indonesia and help in Worldpackers positions:

5. Nepal
One of the cheapest countries to visit is Nepal. For adventurous travelers looking to explore the most remote corners of the globe, Nepal is a great place to go. It's one of the cheapest Asian countries to visit outside of Southeast Asia.
Many people come here to hike Mount Everest, but that is only for extremely fit and ambitious travelers, and with lots of money saved, because hiking Mount Everest is super expensive! But if you want to trek in some less touristy mountains, you can do so in Nepal for very cheap.
Stay in cozy local guesthouses and eat home-cooked meals for just 10-20 USD per day or travel as a Worldpackers volunteer in Nepal.
Keep reading: 10 cheap Spring Break trips for students on a budget and 15 budget-savvy hacks to travel smarter in the new year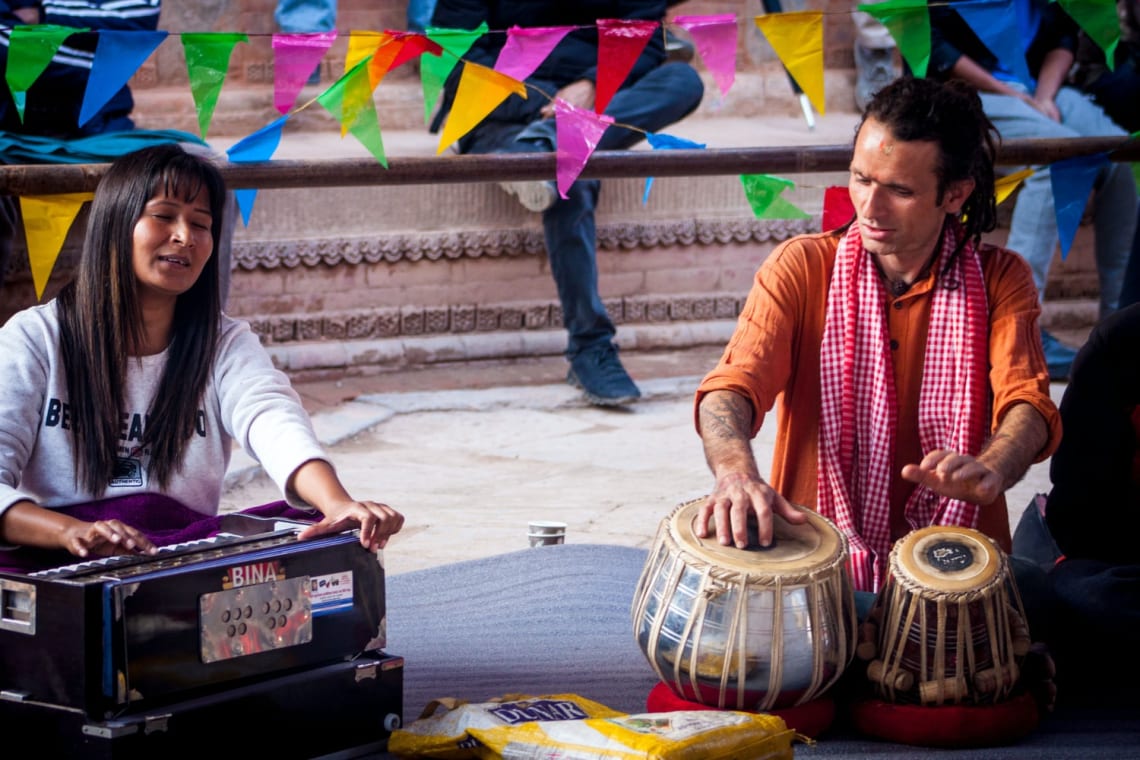 6. Morocco
As far as African countries go, Morocco is one of the most affordable. It's not as cheap as Southeast Asia, but it's still overall one of the cheapest countries to visit if you can avoid the tourist traps.
For example, Marrakech is a chaotic and colorful city in Morocco. Most travelers visit here to explore the massive Medina and to book tours into the Sahara Desert or the Atlas Mountains.
Marrakech can be very cheap if you buy your food at local eateries instead of tourist restaurants in Jema El Fnaa, the main tourist square. Hostels around Morocco generally cost between 8 and 10 USD, and tours are affordable as well.
Be sure to check out the Blue City of Chefchaouen, the beaches along the west coast, and of course, the mountains and the desert.
Travel to Morocco with Worldpackers: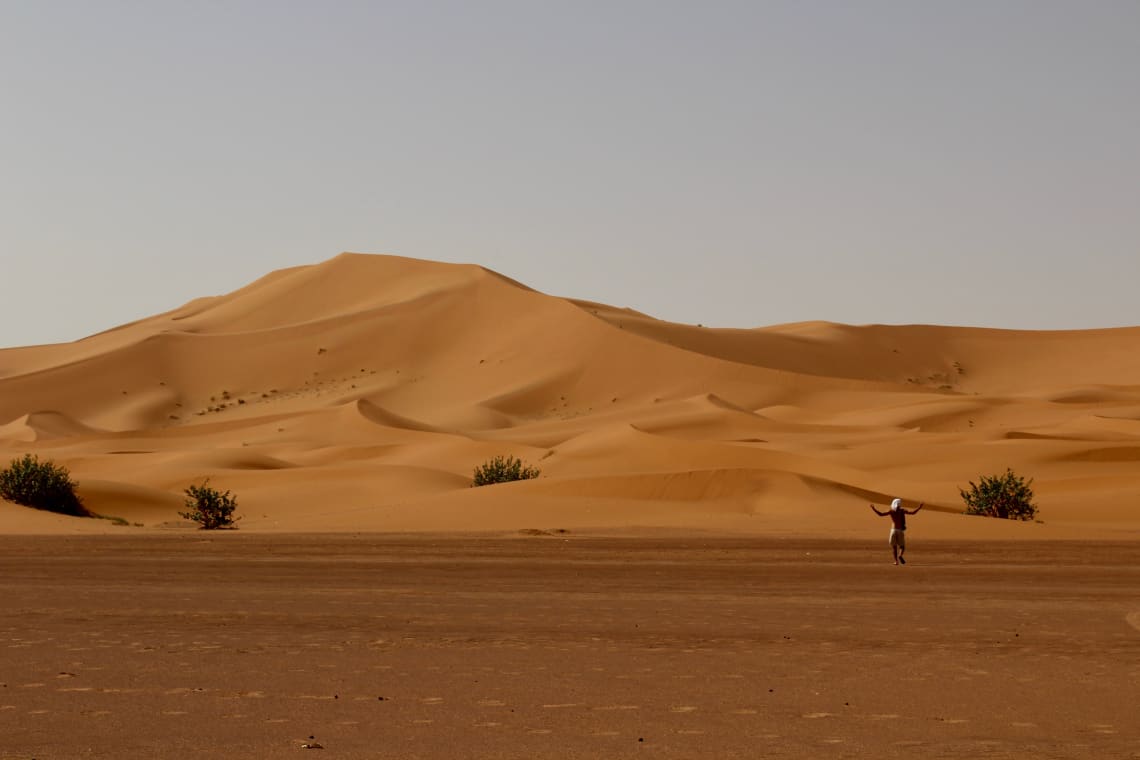 7. Nicaragua
If you're living in the USA and you'd like to travel somewhere cheap, Central America is the place to go.
From the low prices of food, accommodation, and activities, to the short and cheap flights to get there, Central America has some of the cheapest countries to visit from the USA. Nicaragua is a gorgeous country.
Most travelers tend to congregate near San Juan Del Sur, a party beach town, or in the towns of Leon, Managua, and Granada.
Popular things to do in Nicaragua include hiking and sandboarding on volcanoes, admiring the Spanish colonial architecture in the cities, and surfing at the remote beaches.
8. El Salvador
Also one cheapest countries to visit in Central America, El Salvador are a small place is known for its natural beauty.
There are lots of beautiful lakes, volcanoes, beaches, and waterfalls to explore, as well as some fascinating Mayan ruins and archeological sites.
So if you love history and nature, El Salvador is the perfect country to visit. As with most countries in Central and South America, food is cheapest if you stick to the local dishes.
You can find big plates of local food for 3 USD, whereas a meal of foreign food like pizza or burgers costs closer to 10 USD. But if you travel on a backpacker budget, you can get by in El Salvador on 30 USD per day or travel as Worldpackers volunteer in El salvador.
9. Guatemala
Guatemala is a geographically diverse and stunning country. Located just below Mexico, it's very close to the USA so you can find flights there for as cheap as 100 USD.
Guatemala has a thriving Mayan culture. You'll find lots of traditionally dressed locals living the way their ancestors did. You'll most likely hear other indigenous languages in addition to Spanish here as well.
Guatemala has beach towns, highlands and mountains, and tropical rainforests within its borders.
You can paddleboard on Lake Atitlan, hike volcanoes near Antigua, swim in natural lakes and waterfalls in the rainforest, and explore Mayan Ruins in the north. And you can do it all on a backpacker budget!
You may also be interested: How to satisfy your wanderlust without spending a fortune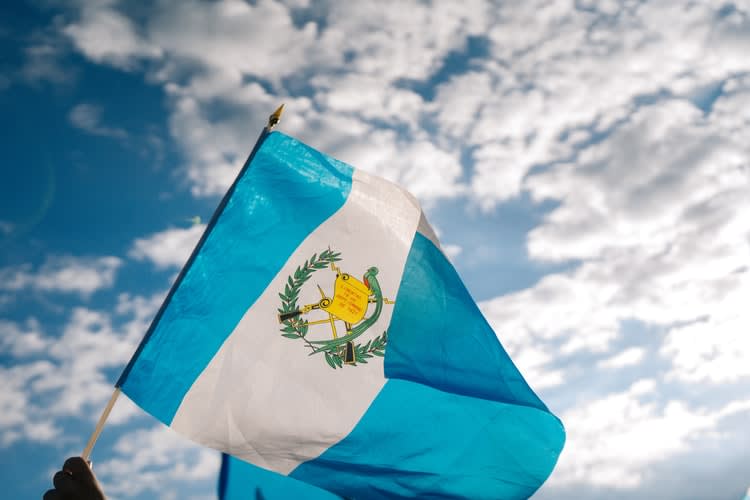 10. Bolivia
As one of the cheapest countries to visit in South America, Bolivia is a favorite among backpackers and budget travelers.
You can travel around Bolivia for 20 USD a day if you eat at local restaurants and stay in hostels. This country is very traditional, so you'll get to see the real South American way of life.
Highlights in Bolivia include the surreal landscape of Salar De Uyuni, the world's largest salt flat, and the blue waters of Lake Titicaca, the world's highest navigable body of water. For a real adventure, venture off the tourist trail and visit remote local villages or hike in the Amazon jungle.
11. Colombia
Located in the north of South America, Colombia is an underrated tourist destination. With breathtaking beaches and marine life on the coast, and colorful architecture and historic villages inland, Colombia has something for everyone.
Popular things to do in Colombia include touring coffee plantations, hiking volcanoes, trekking in the national parks, snorkeling near the northern beaches, and exploring the cities of Medellin and Cartagena.
Hostels in Colombia cost around 10 USD per night, and public bus journeys around the country cost only a few dollars and Worldpackers have many volunteer positions in Colombia.
Keep reading our tips How to travel on a budget and The best ways to save money while traveling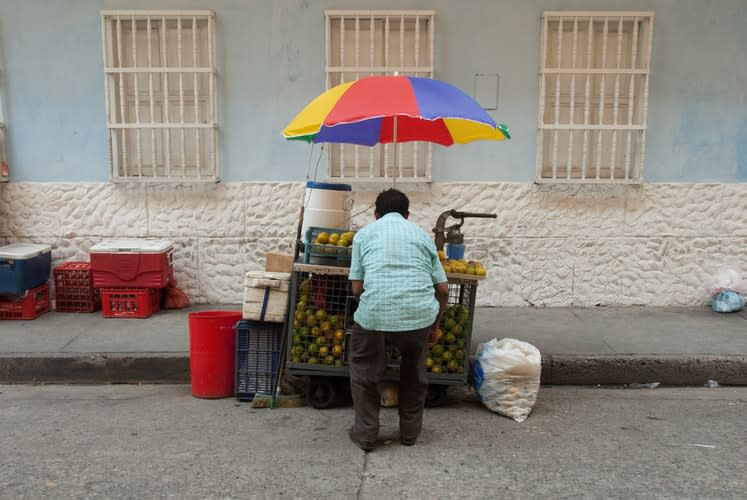 12. Bulgaria
Many people don't think of Europe as a super cheap place to visit. Scandinavia is extremely expensive, and most of Western Europe is quite pricey as well. But eastern Europe is often just as cheap as Central America or Southeast Asia.
Bulgaria is actually one of the cheapest countries to visit in Europe. It's not very touristy, so the locals are extremely welcoming.
In Sofia, the Bulgarian capital city, locals host daily free walking tours for tourists so they can teach you all about their culture and history.
Hostels in Bulgaria cost around 5-9 USD per night, and you can treat yourself to an amazing meal at a nice restaurant for less than 20 USD. Bulgaria has lots of amazing historical architecture as well as natural beauty, so I think it should be on more people's European travel bucket list.
13. Poland
For history lovers, Poland is a great place to visit. Full of museums and historical sights, you most likely won't have to pay more than 5 or 10 USD to enter some of the country's most popular attractions.
Poland is also home to lots of colorful, photogenic architecture, which you can obviously admire and photograph for free.
Big plates of hearty local food usually cost less than 10 USD, and hostels generally cost around 8-10 USD. Poland has all the delicious food and amazing sights of western European countries but without the high prices and the swarms of tourists.
14. Romania
And finally, another cheapest country to visit in Europe is Romania. Not to use a cliche, but Romania is truly a hidden gem of Europe.
It is a beautiful country with so many cool things to see, but it has very few tourists and it is extremely cheap. A highlight of the country is the Transylvania region, which is home to numerous impressive castles and lots of quaint, charming, colorful villages.
You can also visit Romania to explore the wilderness, including the majestic Carpathian Mountains and the beaches bordering the Black Sea.
Traveling on a budget through Romania means you'll probably spend only 30-40 USD per day, so it's one of the cheapest foreign countries to visit in Europe.
You can to visit all these cheapest countries listed here as a Worldpackers volunteer and make your trip cheaper.
Worldpackers is a global community of conscientious travelers and welcoming hosts who, since 2014, have fostered thousands of connections and unique experiences in pursuit of developing and transforming the world into a more socially and environmentally sustainable place. On our search pages, you can choose from many volunteer positions around all the world.
Keep reading about budget travel tips with Worldpackers: