The 10 cheapest cities to live in the world
10 of the cheapest cities to live in the world! Perfect for digital nomads, expats, and Worldpackers travelers looking to settle down for a bit in a gorgeous new country.
7min
As technology advances and the world becomes more interconnected, it has never been easier to move abroad.
Many people are able to work from their laptops, which allows them to become more independent and flexible. If you have the ability to make an income online, you can become a digital nomad and live anywhere in the world!
For anyone who is passionate about experiencing other cultures, nomad traveling allows you to live in new countries and really immerse yourself in a new life. This is an incredible way to live, and we are lucky to have this opportunity in this day and age.
If you're just starting out as a digital nomad, it can take a few years of hard work before you start making lots of money. Luckily, there are so many affordable cities around the world where you can live cheaply.
Here are 10 of the cheapest cities to live in the world. These cities are bursting with culture, history, entertainment, and more. You can settle down in any of these cities for a few months and enjoy life in a new country, without spending a fortune.
Of course, there are many more affordable cities I haven't mentioned, but these 10 are exceptionally popular among travelers. From the mountains of Bolivia to the vineyards of Portugal to the beaches of Southeast Asia, here are 10 of the cheapest cities in the world to live and work.
If you are searching more cheap countries to visit, read our article: 14 TOP cheapest countries to visit as a Worldpackers volunteer and The cheapest places to live in Europe
Important things to note
I'll just briefly summarize each city and what it has to offer. If you want to go in-depth about the actual numbers of living costs, I suggest you do some research!

Any prices I mention will be in USD, just for consistency.

Everyone lives differently. Any of these cities can be more expensive if you like to shop, dine out, drink, and treat yourself a lot. So just take your lifestyle into account when calculating how much it will cost to live in a different country.

Always consider visa costs and requirements when thinking about living abroad. Depending on your nationality, you may be able to stay in some countries for 1-3 months without any visa. Other countries are more strict. So be sure to thoroughly research visas for any countries you'd like to live in.

If you're not a digital nomad but you want to live abroad cheaply, consider doing a Worldpackers work exchange! You can work for a local business, organization, or family in exchange for your accommodation. This will further cut down your living costs, and you'll get to live among locals and other travelers. For each city, I'll include a popular Worldpackers work exchange that anyone can apply for!

These cities are listed in no particular order.
The 10 cheapest cities to live in the world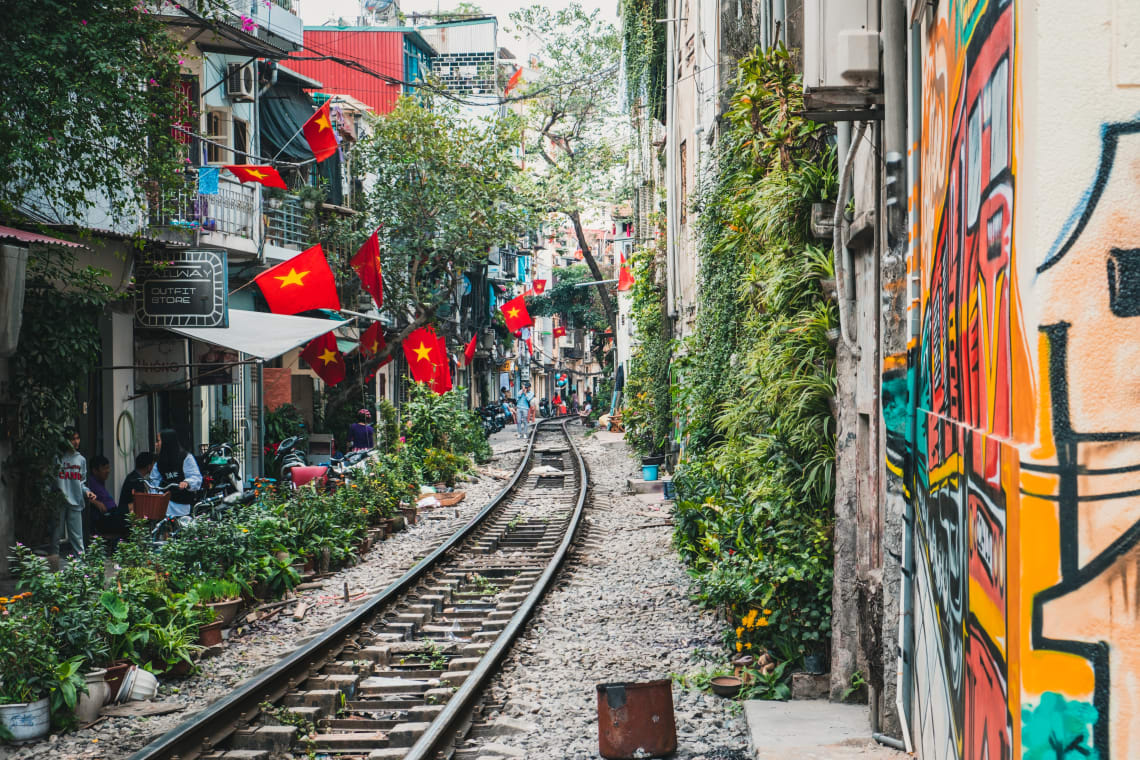 1. Hanoi, Vietnam
Vietnam is one of the cheapest countries in Southeast Asia. Its capital, Hanoi, is the perfect place to live and work abroad on a tight budget.
This multicultural and historical city is known for its architecture, street food, nightlife, and vast history. Hanoi has existed for centuries, and its Chinese, French, and Russian influences are still tangible today.
Hanoi is a great place to live if you want to meet new people, experience a rich culture, explore the natural beauty of Vietnam, and, of course, save money.
Top Worldpackers work exchange in Hanoi: Live and work with students at a community homestay in exchange for free homecooked meals and accommodation.
2. Quito, Ecuador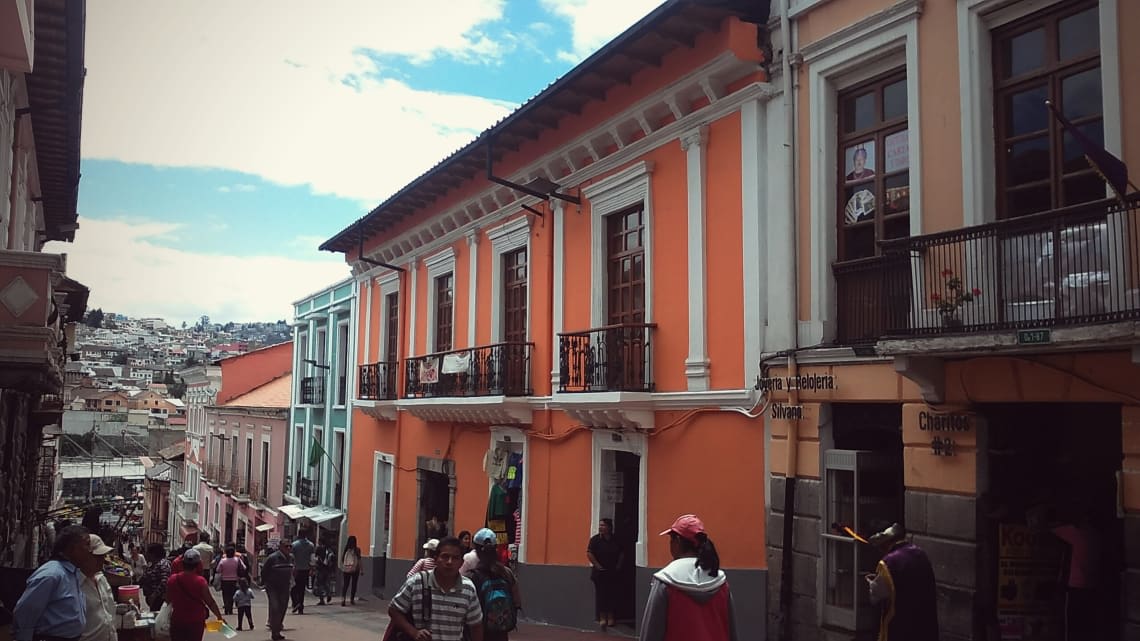 Ecuador's capital city is an amazing place to live cheaply. The city is busy and exciting. The streets are crowded and full of life. To escape the business, all you have to do is take a day trip to the surrounding mountains and greenery.
Quito makes a great gateway for exploring more of Ecuador as well. You can live and work in the city while taking weekend trips to the Amazon, the Cloud Forest, the highlands, the beach, or even the Galapagos Islands.
Public transport in Quito is super cheap, with a city bus costing less than a dollar. To travel to a surrounding area only costs a few dollars.
Top Worldpackers work exchange in Quito: Work on web design, writing, photography, and social media at this top-rated hostel.
3. Bangkok, Thailand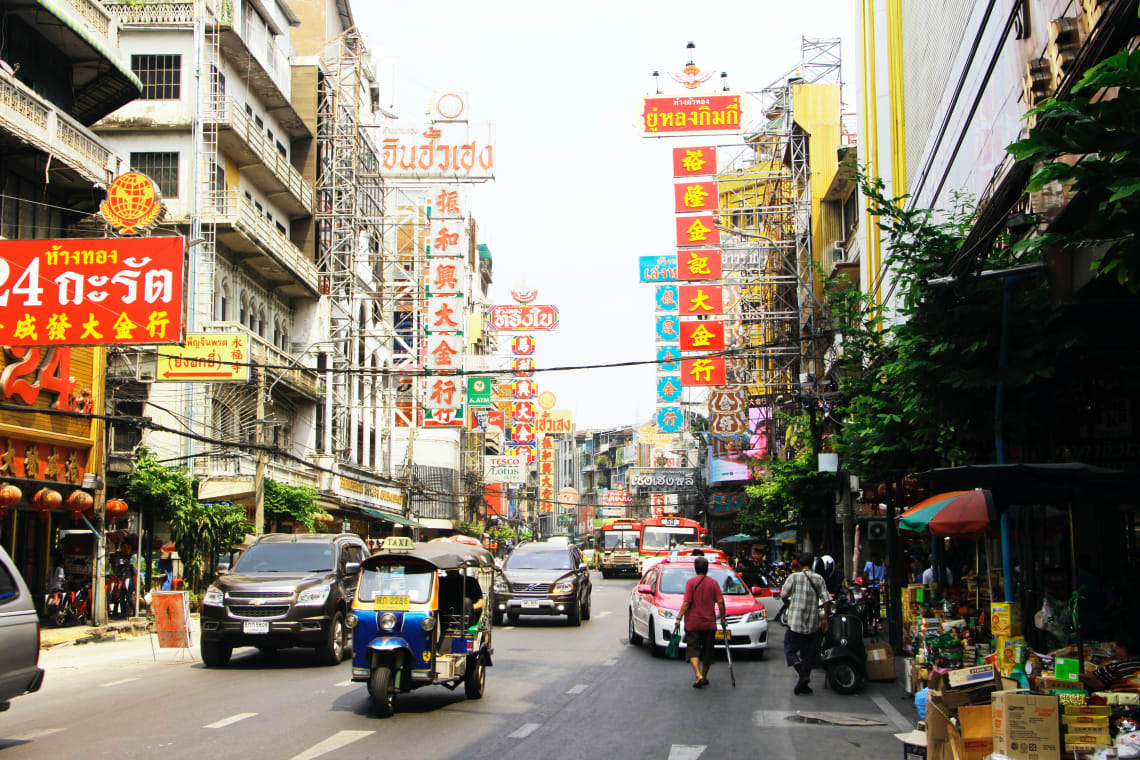 Thailand is one of the world's most popular tourist destinations. Its capital, Bangkok, is one of the cheapest cities to live in the world!
Bangkok is a roller coaster for the senses. During the day you'll be dazzled by the colorful Buddhist temples and the sound of tuk-tuks whizzing through the streets. By night, you'll get to experience the crowded night markets, the exciting Muay Thai boxing matches, and the delicious smell of Thai street food.
Amongst it all, you'll be amazed at how cheap it is to live in Bangkok. A full plate of food costs around 1 dollar and a ticket to a local cabaret show or boxing match costs around 10 dollars. Entertainment, food, transport, and living costs are all very low in Bangkok!
Top Worldpackers work exchange in Bangkok: Volunteer as a receptionist or barback at a Tapas Bar in Bangkok Old Town.

4. Sofia, Bulgaria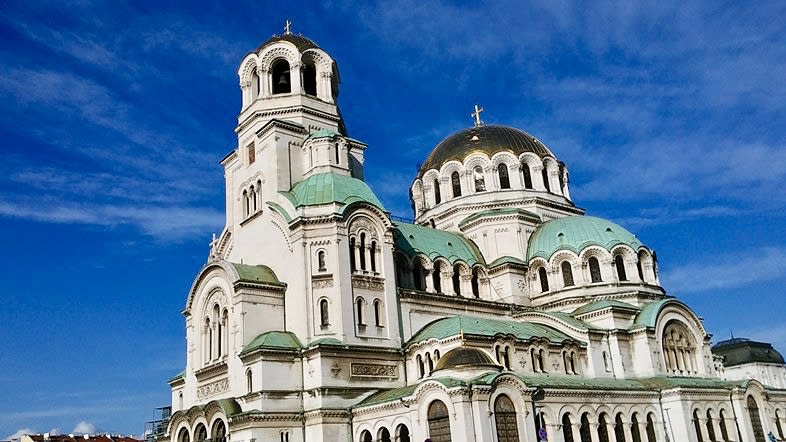 Bulgaria is an underrated European destination. Nestled in eastern Europe, this country is packed with natural beauty and dense history.
The capital city of Sofia is a lovely place to live and work abroad. Because the country isn't that touristy compared to other places in Europe, the locals are very welcoming and friendly. They offer free walking tours of Sofia and other cheap tours like food tours and graffiti tours.
Food in restaurants, drinks in bars, hostel prices, and retail stores are all very cheap in Sofia. RyanAir also offers super cheap flights between Sofia and other major European cities like Rome or London.
Top Worldpackers work exchange in Sofia: Use your artistic talents to help paint and decorate a hostel in the city.
5. La Paz, Bolivia
Bolivia is one of the cheapest countries in South America, making it an amazing destination for living and working abroad.
You can rent an apartment in La Paz for around 500 or 600 dollars per month. If you eat at local restaurants rather than the touristy spots, you'll also find food and drinks to be very cheap.
With the money you save on living costs, you can travel around Bolivia! This country has so many breathtaking sights, including Lake Titicaca, the Uyuni Salt Flats, and the North Yungas cycling road.
Top Worldpackers work exchange in La Paz: Help with gardening, learn about permaculture, and enjoy the serenity at an Eco Village just outside La Paz.

6. Cusco, Peru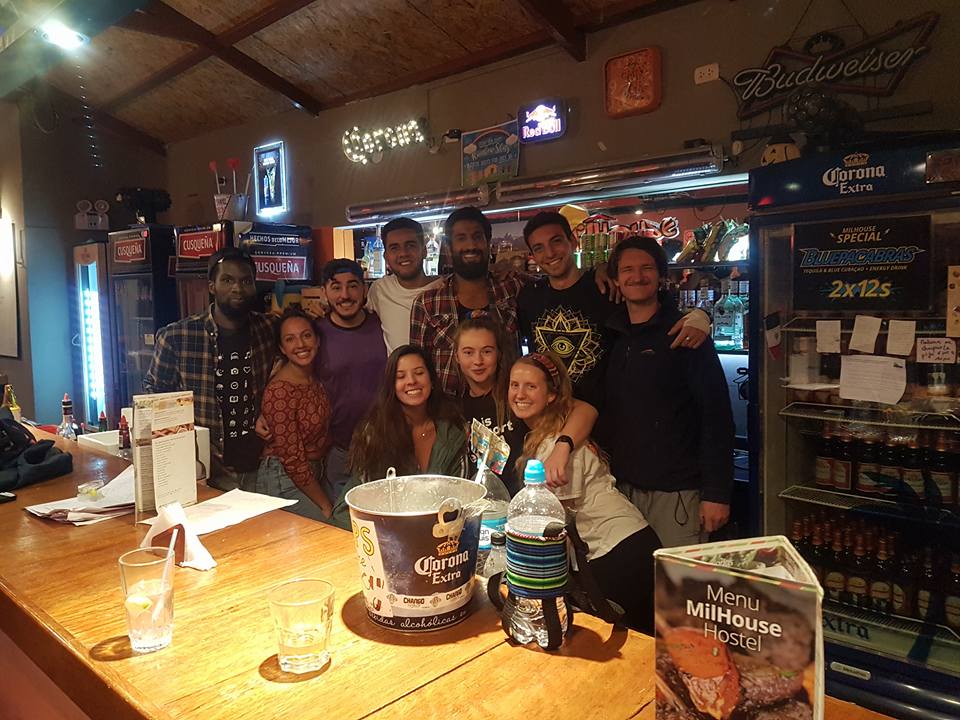 Cusco is known for being a gateway to Machu Picchu. Many travelers stop in this mountainous city for a few days before or after their visit to the famous Incan World Wonder.
But staying in Cusco for longer than a few days is a great choice for digital nomads and travelers looking to live abroad.
Cusco is a relaxed city surrounded by hills and mountains. From the delicious Peruvian food, the colorful local handicrafts, and the exciting nightlife, this city is a super fun place to live.
You can visit the Incan ruins on your free days, and explore nearby hotspots in Peru like Rainbow Mountain or the Maras Salt Flats.
For affordable living in Cusco, visit the local markets for massive plates of cheap food and party at one of the many hostel bars where they host happy hours and theme nights.
Top Worldpackers work exchange in Cusco: Try bartending at this fun, social party hostel in the heart of Cusco.
7. Zagreb, Croatia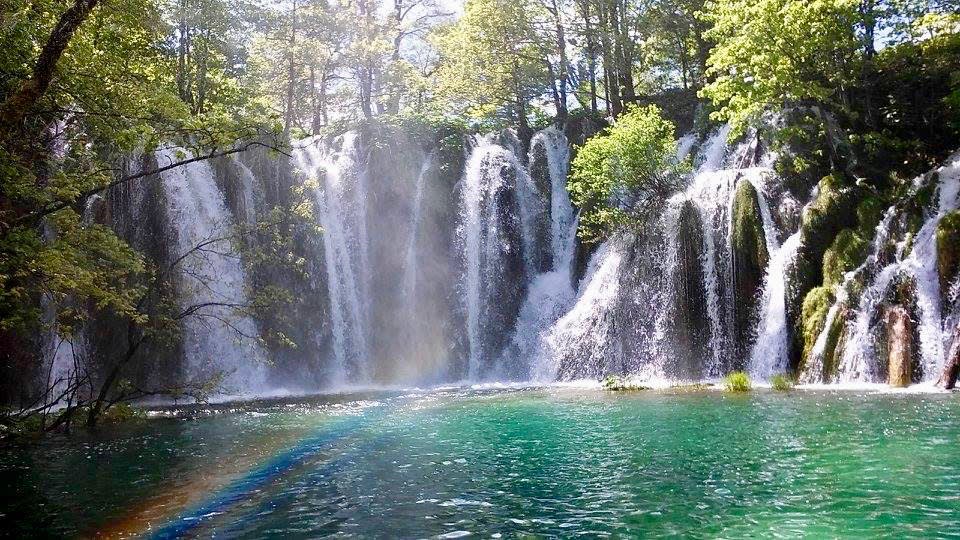 Croatia is a gorgeous Mediterranean country that is growing in popularity. Many people plan a trip to the Croatian islands and coastal cities to go island-hopping and sunbathing.
But if you venture inland and to northern Croatia, you'll find Zagreb, the country's capital city. Zagreb is incredibly charming, and it's also one of the cheapest places to live in the world.
Croatia's coastal towns feel like Italy or Greece, whereas Zagreb feels like a real eastern European city. It has magnificent architecture, interesting museums, grand public squares, traditional and touristy restaurants, affordable local street markets, and stunning nearby national parks.
Top Worldpackers work exchange in Zagreb: Use your social media and website skills to help this hostel develop their online presence.
8. Porto, Portugal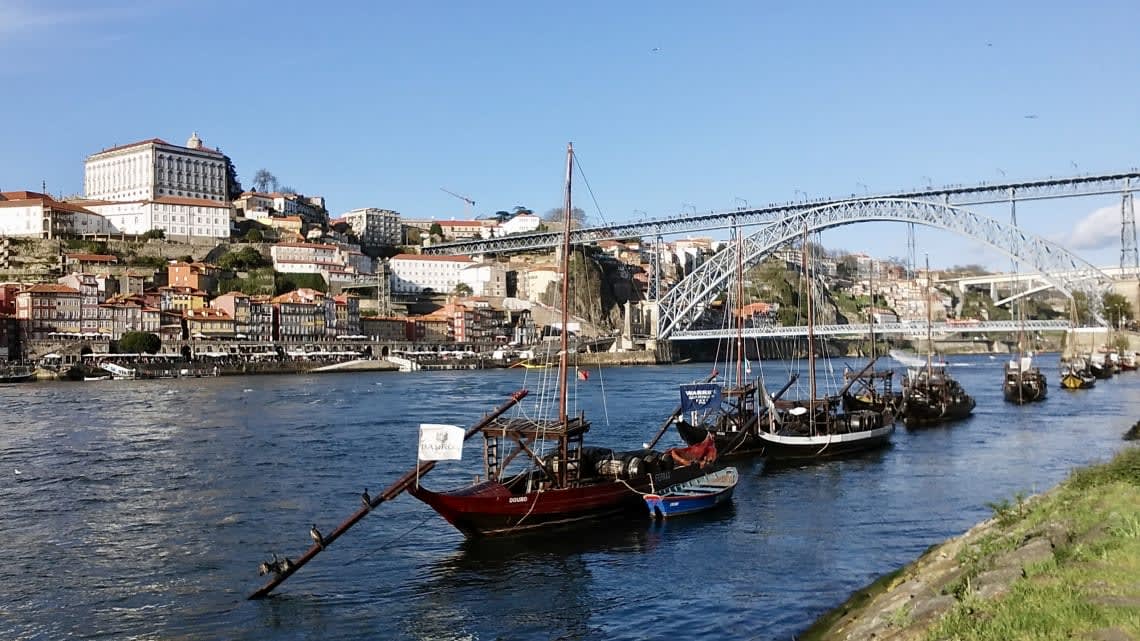 Portugal is one of the cheapest countries in western Europe. The capital city of Lisbon is growing more touristy every day, so it's getting more expensive. But the northern city of Porto is still very affordable.
Porto is often overlooked by travelers who want to visit Lisbon, but is one the best european cities to visit. The northern Portugal is stunning. It's full of vineyards and wineries, quiet beachside towns, blue-tiled cathedrals, and bustling modern cities.
Public transport, living costs, drinks and food in Portugal are all quite affordable.
Top Worldpackers work exchange in Porto: Learn all about hospitality through housekeeping, gardening, cooking, and more at this cozy guesthouse.
9. Phnom Penh, Cambodia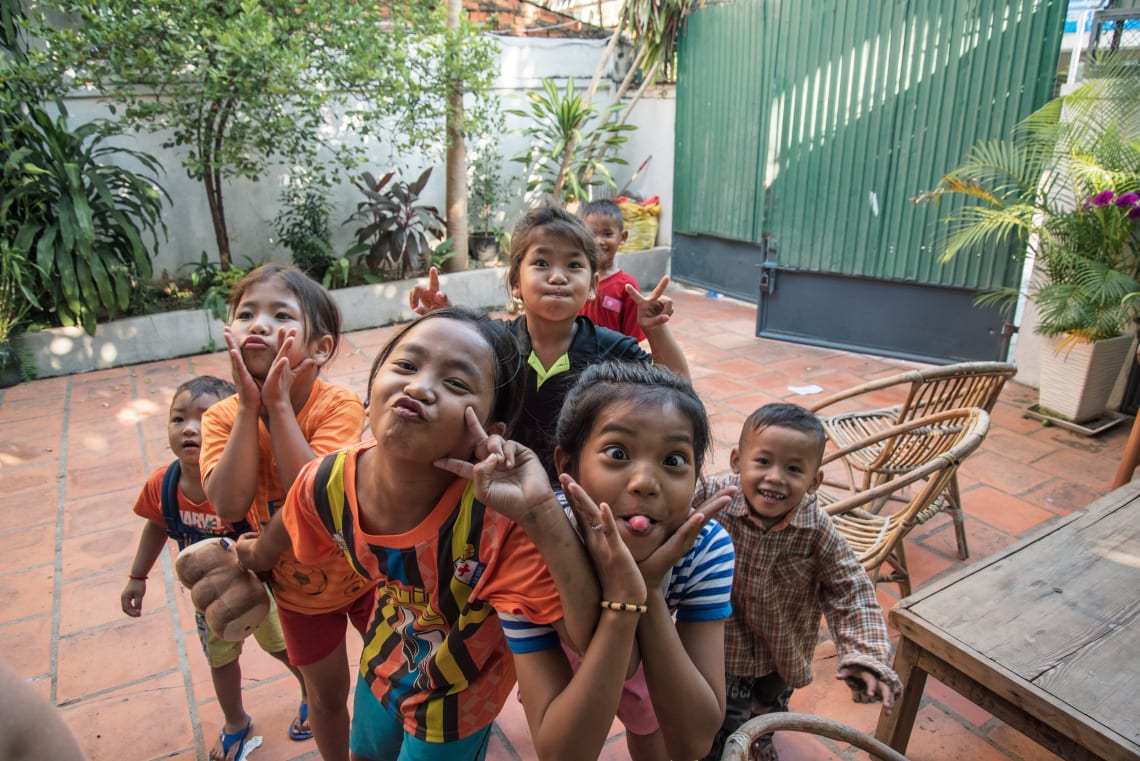 Next to Vietnam and Thailand is Cambodia. This country is most famous for its ancient temples in Siem Reap, but the capital city of Phnom Penh is an up-and-coming Southeast Asia travel destination.
Phnom Penh is the cultural center of Cambodia. It's a convenient place to live as it has more amenities than other areas of the country. It's also cheap and easy to book tours or excursions outside the city so you can explore Cambodia on your free days.
As far as living costs go, it's hard to beat Cambodia. You can rent an apartment for as cheap as 400 or 500 dollars a month. Utilities, food, drinks, shopping, and everything else is very cheap here as well.
Top Worldpackers work exchange in Phnom Penh: Work with a local NGO to provide care, support, and recreational fun for Cambodian children.

10. Cape Town, South Africa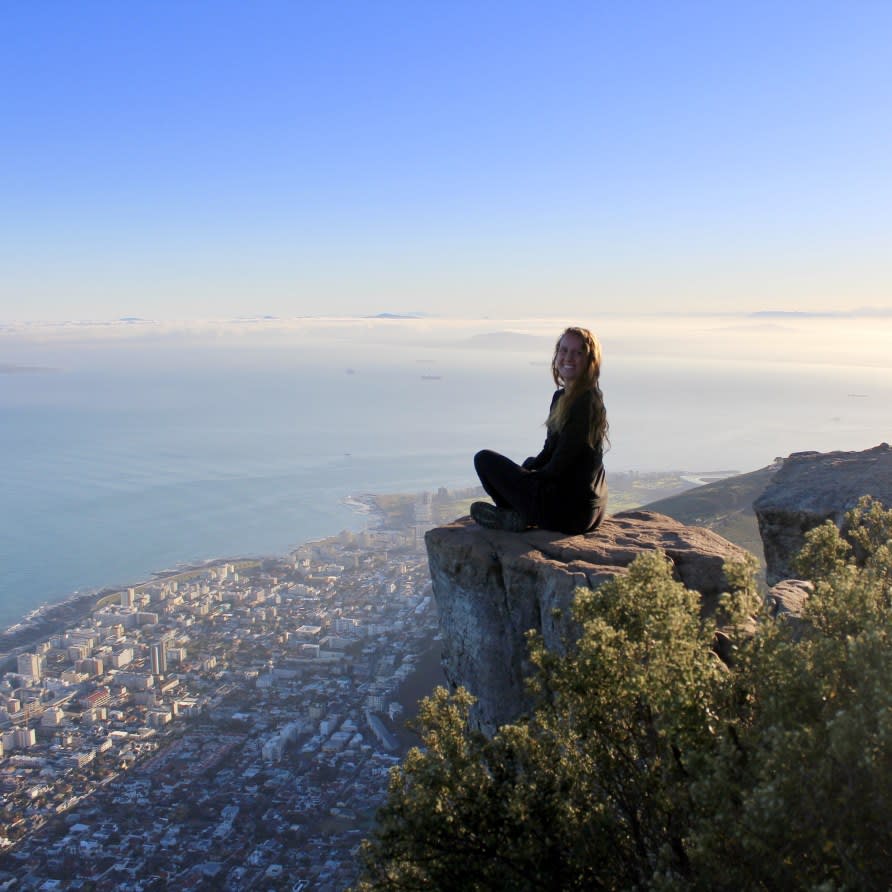 Africa is home to many cities that are affordable to live in. One of the most famous ones is Cape Town, South Africa. This vibrant and multicultural city is full of gorgeous nature, historical monuments, colorful landmarks, and more.
One of the best things about Cape Town is that many of its best attractions can be enjoyed for free. Hiking Table Mountain or Lion's Head, admiring the rainbow buildings of Bo-Kaap, swimming and surfing at the beautiful beaches are some of Cape Town's highlights.
Grocery shopping, sim cards, and car rentals are all cheap as well. You can easily live comfortably in Cape Town for much less money than other developed cities.
Top Worldpackers work exchange in Cape Town: Help with a wide range of duties at this backpacker hostel, including reception, administration, photography, bartending, and more.