How to travel the world full-time as a digital nomad
It's the dream for many, but it can seem like a daunting task. I've tried and failed several times, but now I'm living that dream. Let me share with you how to travel the world full-time as a digital nomad!
8min
---
May 14, 2019
Travelling for nearly 20 years on and off, I've lived in and seen some incredible places. 40 countries and 233 cities but I'm hungry for more, ...
If you want to know how to travel the world full-time while living the digital nomad lifestyle, you're not alone. I asked that question for years, and now it's the main question people ask me.
Taking the step from traveling for pleasure to becoming a professional nomad isn't easy. In recent years there's an entire industry that's popped up around it. There are thousands of online courses all promising to give you the financial freedom to wander the globe. Honestly, most of them are junk. I know because I paid for lots of them.
They sell the dream, and who doesn't want the dream? Sitting on a beach with your laptop, the cash rolling in as you enjoy another cocktail. Where do they plug these laptops in to recharge them? How do they stop them from overheating in that baking sun? Have you ever tried to get sand out of a keyboard?
These are just some of the questions you should be asking when someone pitches you that dream.
In honesty, being a digital nomad is a full-time job. True, your 'office' may be prettier than most and you decide your own working hours, but you still need to grind away. Your success or failure is completely on your own shoulders.
Before you make any decisions, you should be completely truthful with yourself:
Are you self-motivated?
Are you a creative thinker?
Do you enjoy studying and constantly developing your skills?
Are you determined?
These are all qualities you'll need to succeed as a digital nomad and travel the world full-time. If you have some or all of them plus an idea of what you're going to do and how to accomplish it, your journey will be much easier.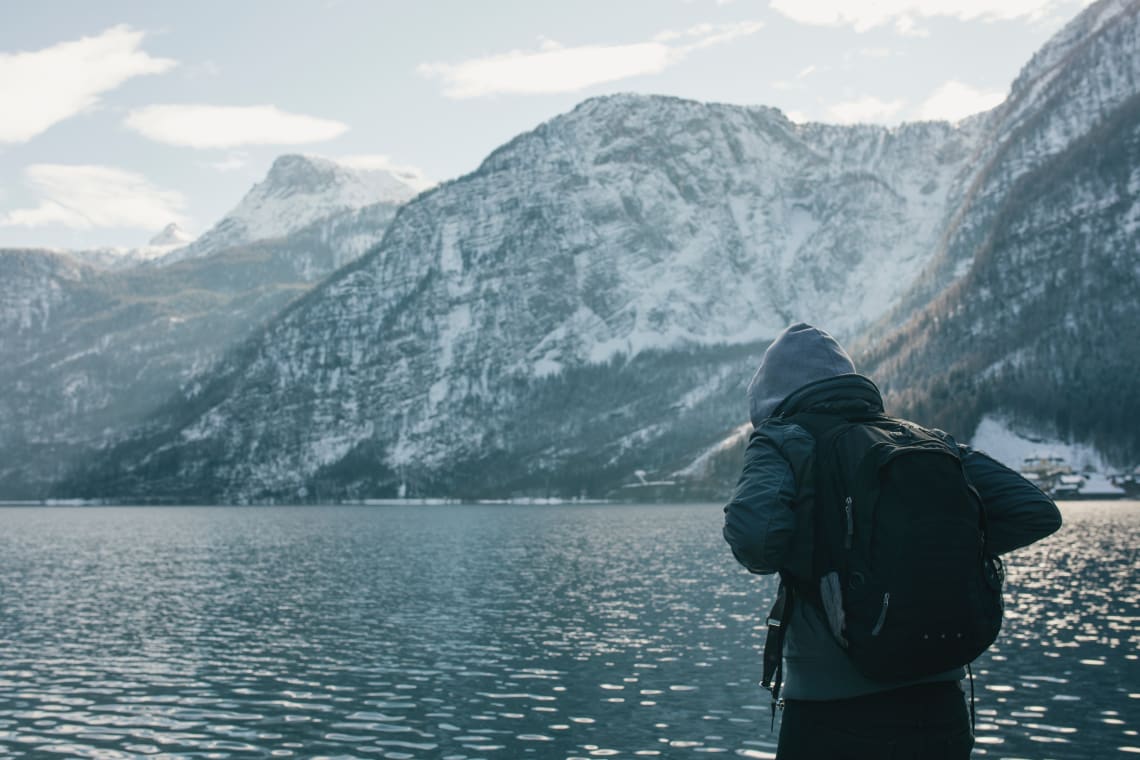 I speak from experience. My first attempt at nomadism in 2004 failed because I had a plan but no self-discipline. The second time, 2014, I had total focus but no real plan. Third time lucky! This time I worked out a plan before I left England and stuck to it. If I knew in 2004 what I know now, life would be very different indeed... but that's a topic for a different post.
Okay, so you're mentally ready. What's the next step?
Before you start selling everything you own you'll first need to sharpen your skills. While you're in the comfort of your own home with minimal distractions, it's time to study.
There are hundreds of routes to becoming a digital nomad, from Graphic Design to Freelance Writing to Teaching English to pretty much anything else that can be done using only a laptop and a solid internet connection.
It's impossible to list all the skills you'll ever need as they differ from person to person, but one skill I'd say is useful for over 80% of nomads — SEO.
Search Engine Optimization — optimizing a website or piece of content so that it features highly in the major search engines. If you're writing a blog, reviews, sales, marketing, communications, dropshipping, Print on Demand (PoD), Virtual Assistant and a million other jobs, they all require at least a basic understanding of SEO.
Watch videos, read books, listen to podcasts. Become an SEO ninja and you'll be able to turn your hand to any number of jobs.
Obviously, if your path lies elsewhere — mentoring online, editing videos, etc then SEO may not be so useful, but it's still a very handy skill to master.
So now you're mentally prepared and you have some skills. Let's do some research.
How much money do you need to travel? That completely depends on your style of travel and your destination. I'd recommend spending a few days looking at Nomad List and Numbeo. Numbeo has a fantastic amount of statistics which you can use to compare your hometown/country to your desired destination. Nomad List is a bit more personal and more visual.
This should give you an idea of how much it will cost to survive. These are average numbers for average travelers. But you are not average.
You are Worldpackers, which gives you an edge.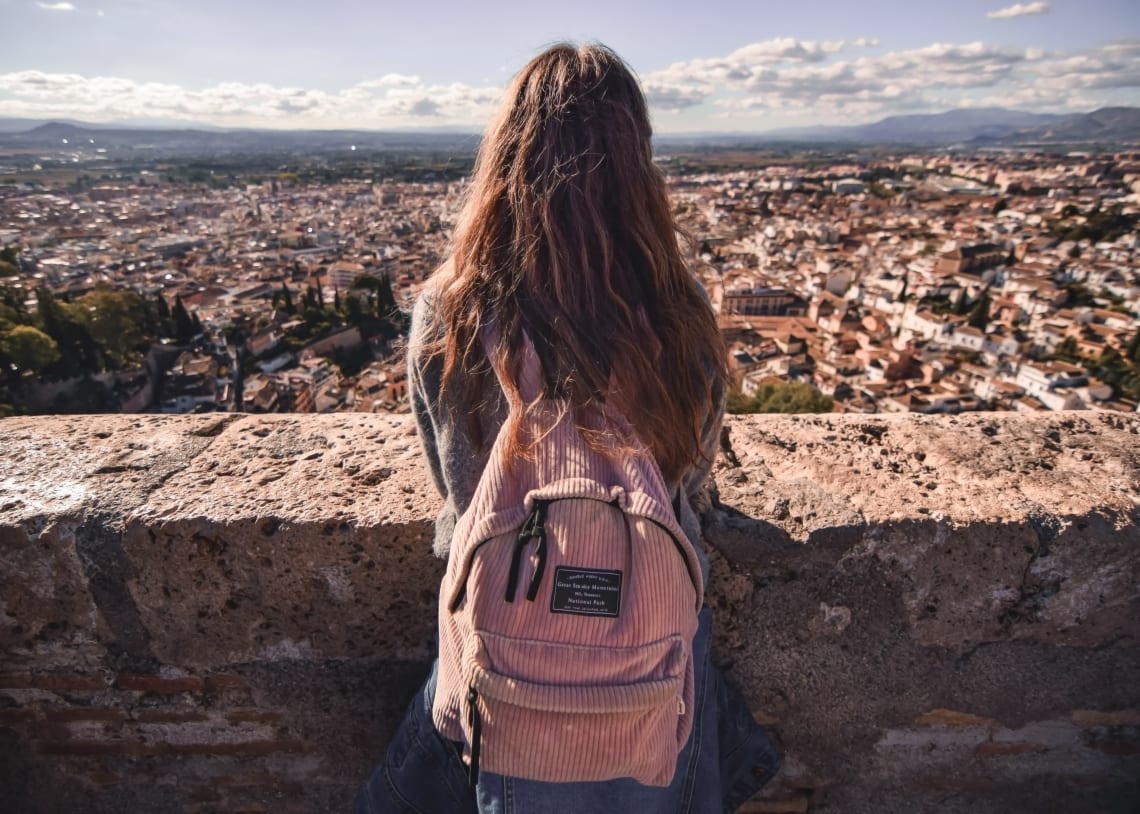 Firstly we start by cutting out all non-essential costs.
What are the biggest costs of travel? Transport and accommodation.
You can read my earlier article about how to find cheap airfare any time of year which should help to reduce the cost of transportation. Finding a project through Worldpackers will eliminate your accommodation costs, so now all you need is survival money. Using Worldpackers is a great way to become a full-time traveler.
Cancel all unnecessary outgoings (Netflix and other monthly subscriptions), pay off all existing debts and sell all your earthly belongings. You're quickly going to learn how little you actually need to survive (and it's such a liberating feeling!)
Once you've sold everything you should hopefully have some savings. Some countries require proof of savings before they'll allow you to enter, but even if they don't it's important to have an emergency fund in case something unexpected happens (which is not unusual when you're on the road).
Your savings won't last forever though, so now it's time to make some money.
As previously discussed, there are an endless number of ways to become a nomad. I travel the world full-time, and here's how I manage it.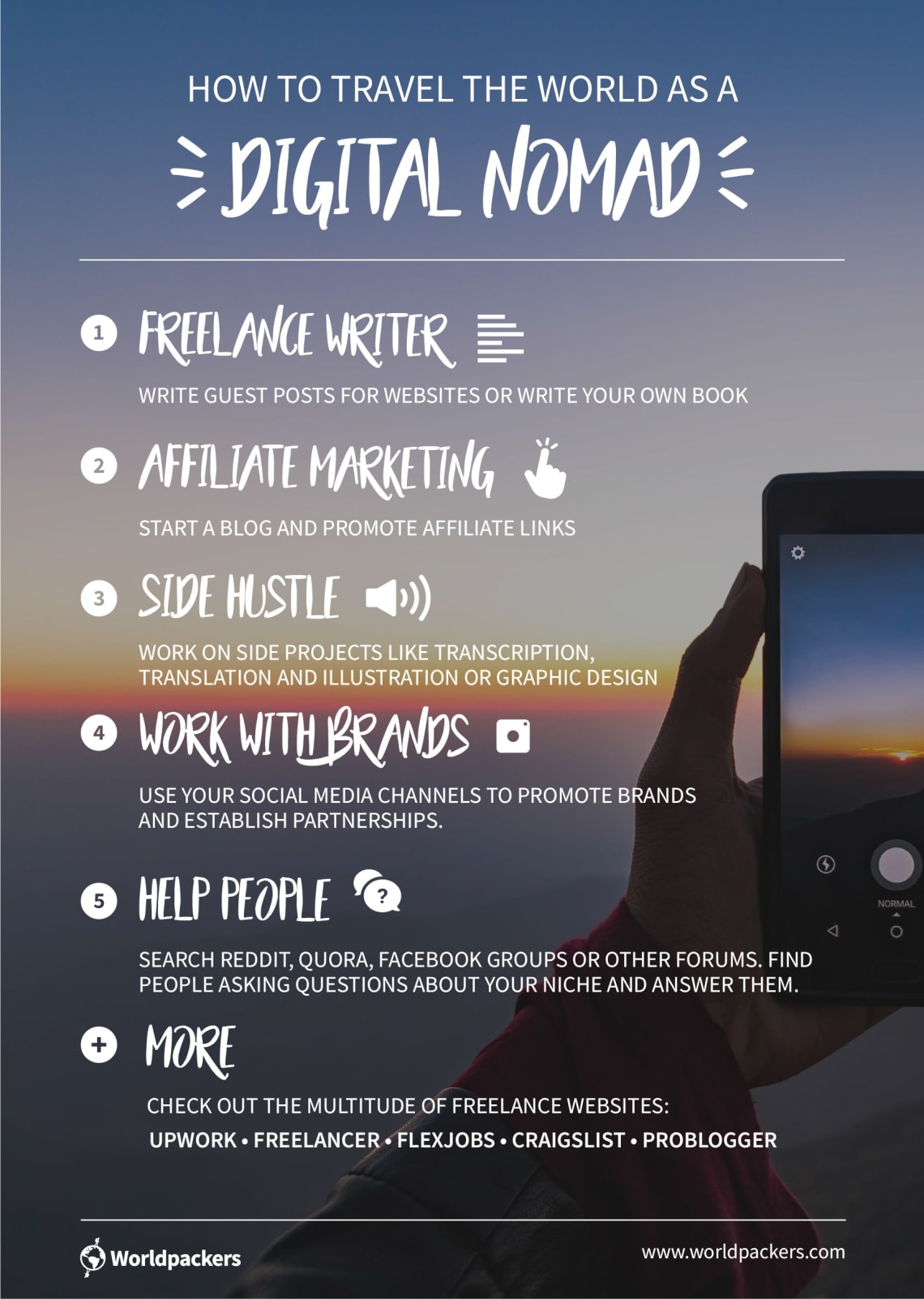 How to travel the world full-time as a digital nomad
1. Become a freelance writer
Become a freelance writer and travel the world on your own terms!
The majority of my income comes from writing. I write guest posts for websites and I receive monthly royalties from the travel book I wrote in 2018. The royalties aren't a life-changing amount, but they help to pay the bills. I plan to release my second book later this year and then a few more when I can find the time.
2. Affiliate marketing
Why not start a travel blog and take advantage of the perks of affiliate marketing?
Affiliate sales earned through my website are my next biggest income stream. They vary from month to month, but once the article, review or blog post is written then the income is completely passive. It doesn't cost a penny to promote affiliate links yet has the potential to bring in buckets of cash. I know plenty of nomads who survive purely on affiliate sales alone.
3. Side hustle
I design and sell t-shirts and merchandise through Amazon, Teespring, Spreadshirt, Etsy and Redbubble. I upload the same designs to all the different sites and receive a small amount of income each month from the sales. If I had the time to invest in more designs then the earnings would be bigger but I'm not a graphic designer by trade so it takes time. I'm currently looking into outsourcing the design process.
I've recently got into audio transcription and website reviews. These are both side hustles and not something I'll invest too much time into, but if they bring in extra money per week I'll be happy.
4. Work with brands
While freelance writing, affiliate sales, and side hustle are what cover my actual money coming in, due to my social media presence I've also had the opportunity to work with some big brands.
I was given £800 worth of camera equipment to test and review, and I've run giveaways with other companies. This doesn't happen every day, but it's entirely possible if you get your name out there.
5. Help people
How do you get your name out there? How do you gain a reputation as an authority? Help people. Search Reddit, Quora, Facebook groups or other forums. Find people asking questions about your niche and answer them. If you consistently provide value then people will remember you.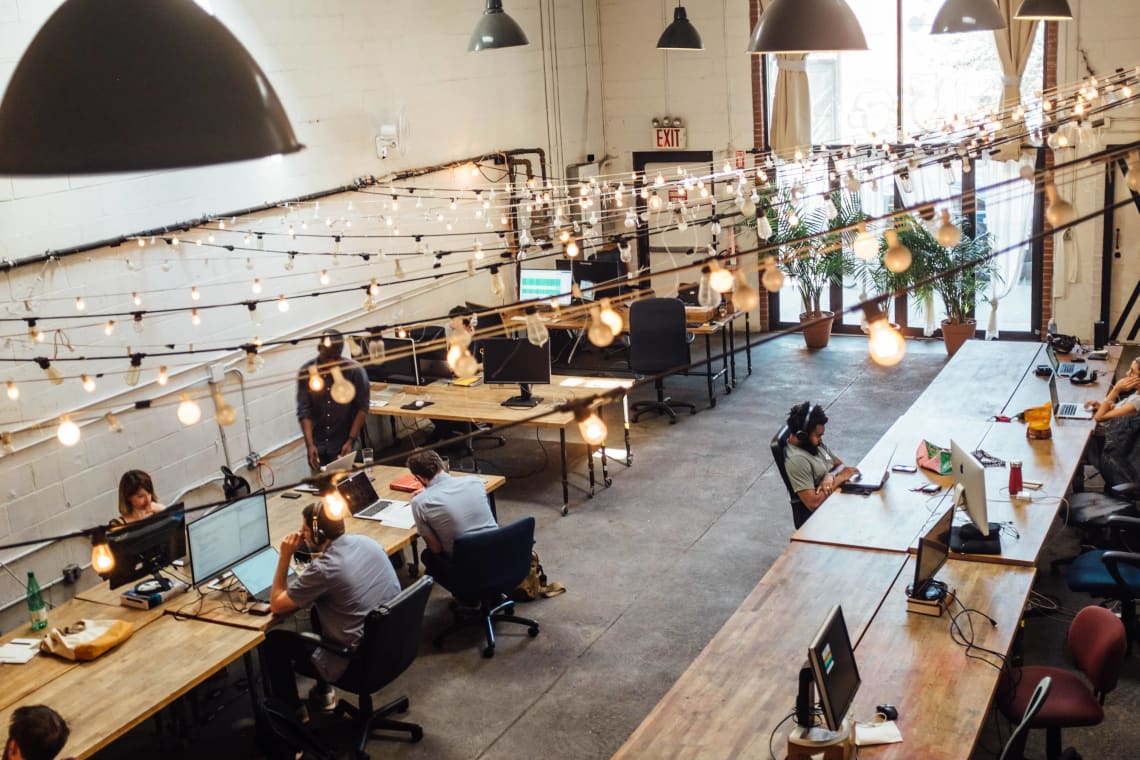 Other options for making money online
If you're looking for other options for making money online then check out the multitude of Freelance websites — Upwork, Freelancer, Flexjobs, Craigslist, ProBlogger, etc. Take the time to look through the variety of opportunities. You might be surprised by some of the vacancies available around the world.
One thing to note with these sites, they're very competitive. Be prepared for plenty of rejections. Don't take any of it personally and just keep firing out the applications and pitches. The more you do, the better you'll get at them. If you're lucky, you'll land a position after only a few applications. If not, don't get disheartened.
Dropshipping is a staple job for plenty of nomads. It requires an investment to get your shop up and running, time to research and discover profitable niches and then usually money to run adverts to drive traffic to the shop. After that, it's just a couple of hours of maintenance and research per day.
Before investing any money be sure to research as much as possible. You can find plenty of great websites with lots of free information and a gazillion Youtube tutorials. Unless you have money to burn I wouldn't recommend taking a course as they mostly just repackage all the free information.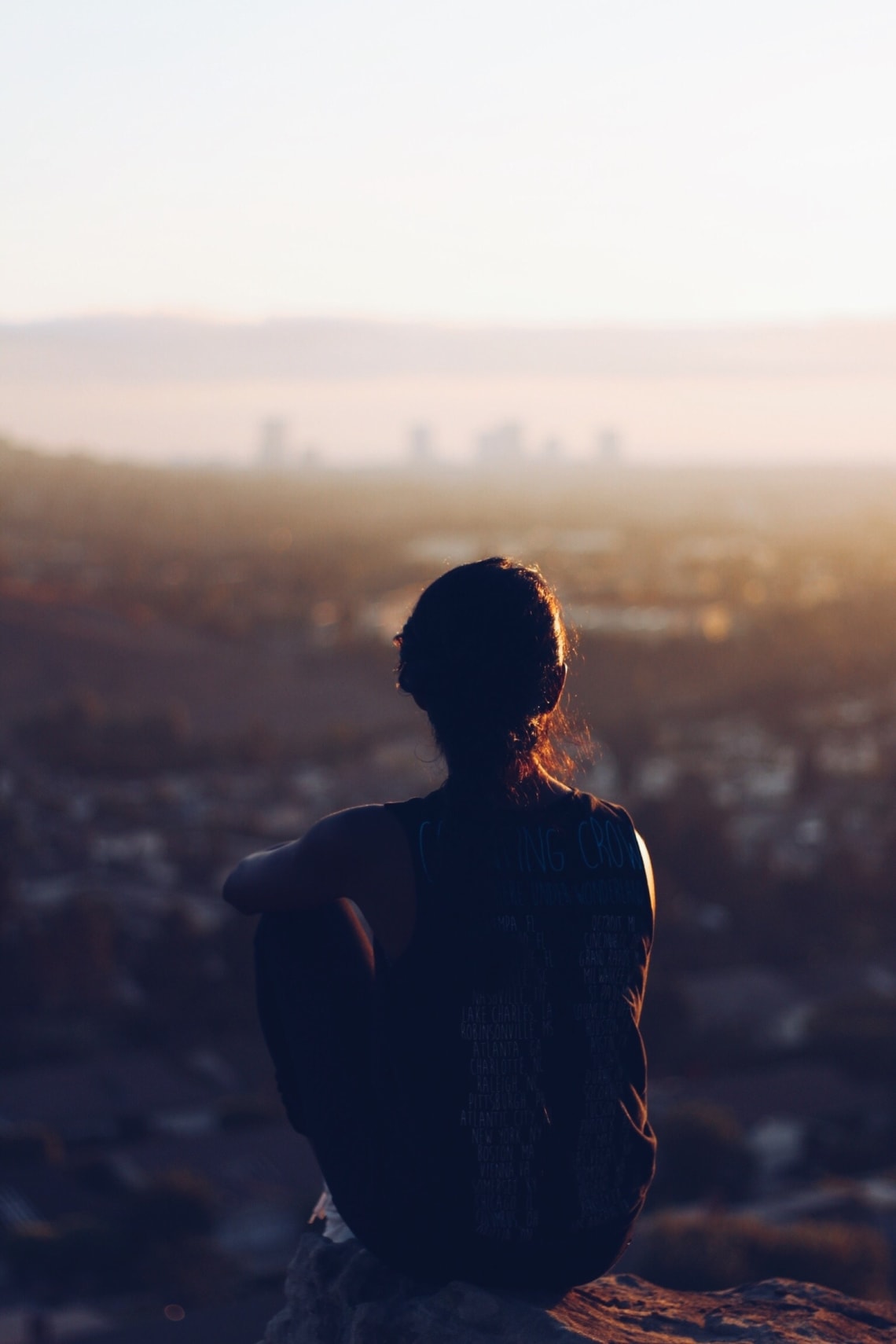 Words of wisdom
Now that you have an idea of how to travel the world while working full-time, you'll want to spend some time planning where you'll go. I wrote a piece about the 15 best cities for digital nomads in 2019. That should be a good starting point. It highlights not just great places to stay but also places to meet like-minded people.

While you may enjoy the solitude of solo travel, having the opportunity to brainstorm with or pick the brain of someone who's been there and done it... it's priceless. Maybe you're struggling with something and they can help. Maybe they're struggling and you can help them.
The nomad community that I've encountered has always been warm, welcoming and willing to help. True, everyone is trying to make money for themselves, but with over 4 billion internet users worldwide there's room for everyone.
As well as the physical communities, it's also worth joining several online nomad communities. The life of a digital nomad can, at times, be lonely, frustrating and miserable. If you have a bad run of luck, your income drops unexpectedly or something else unexpected happens it's good to reach out to people who feel your pain.
Check out the top digital nomad blogs to follow in 2019 for inspiration. There are also plenty of good Facebook groups, Nomadic Matt's Network springs to mind, plus some great Reddit forums. A man is not an island, and you shouldn't attempt to be. The ability to network in these groups could open up some amazing collaborations and opportunities, plus by helping others you're also building your authority and brand.
Perhaps the final thing to keep in mind is why you are doing it. Yes, it's hard work. Yes, it's stressful and unpredictable. But you're choosing this path because you want freedom, independence and to be the master of your own destiny. Don't trade one stressful cage for another.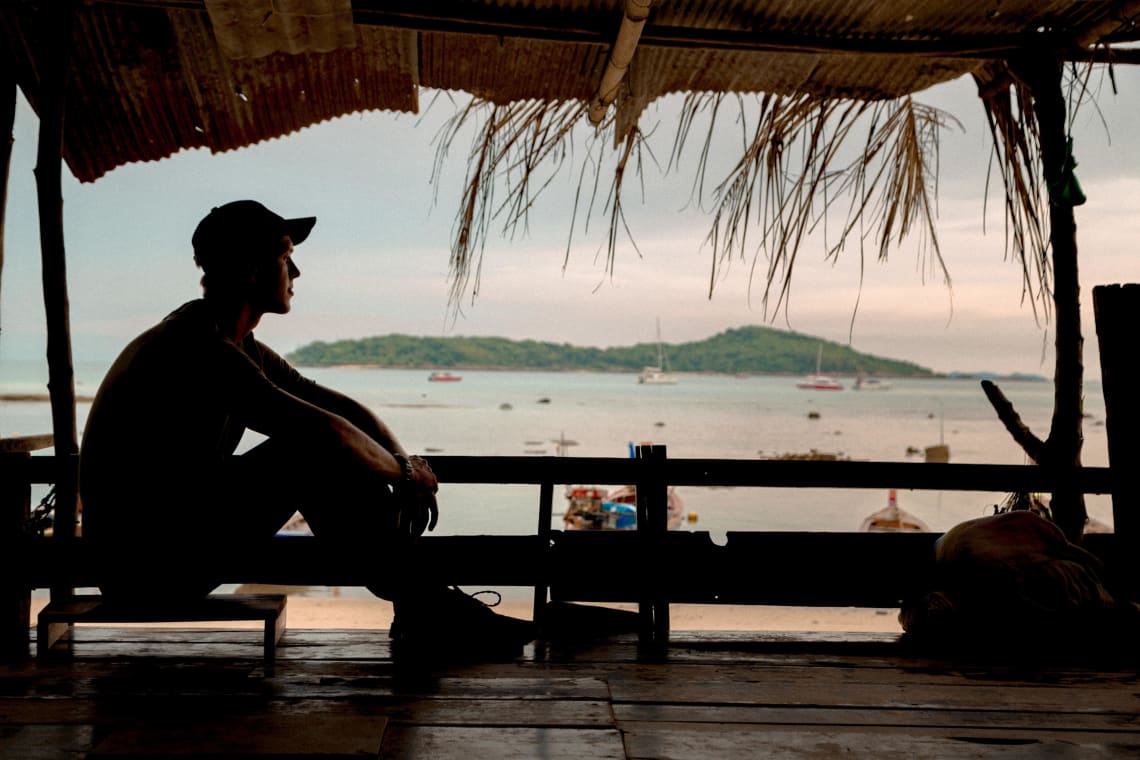 Take your time. You're in this for the long game, so choose a destination and stay there for a month or three. Take the time to learn the local routine, language and customs. Enjoy the moment before you move on to the next. Not many people are brave enough to walk the path you've chosen, so savor every second of it.
So there you go. That's my story, my journey, how I can afford to travel the world while working full-time, and a brief outline of how you too can achieve the same. You could choose a completely different path — teaching languages online, doing Photoshop projects on Fiverr, becoming a Virtual Assistant, producing your own videos on YouTube, live streaming gaming walkthroughs on Twitch... the possibilities are almost endless.
If you're looking to learn even more about how to travel the world with a full-time job, just start! Diving into the world of freelance can be scary at first, but one project inevitably leads to the next and with persistence, your freelance work can become a full-time career.
Whatever path you choose, be persistent, be brave and be creative.
Good luck!