Top 23 digital nomad blogs to follow
Looking to be inspired to live the digital nomad life? Here are top blogs you should follow to fuel your spirit of adventure and craving for ultimate freedom.
11min
From city-to-city and coast-to-coast, digital nomads are pros at making a full-time living while traveling permanently.
Wherever they may roam across this wide world, all they need is a laptop, a peaceful room with a view, and a strong Wi-Fi connection to make their dreams a reality.
The digital nomad lifestyle is taking the world by storm, with more and more people of all ages taking their skills and talents to the online realm of freelancing.

Digital nomads start from the ground up, build their businesses from nothing, and are constantly learning new skills to further the quality of their work. Some may generate income by selling coaching services, online courses, physical products like books or clothes, affiliate links, sponsored content, and sometimes a little bit of everything.
Someone who is a digital nomad is likely quite proficient in things like SEO, social media, writing, graphic design, website creation, photography, video editing — the list goes on! No matter what path a digital nomad chooses to pursue, they generally all are self-made freelance writers, and have one thing in common: a blog.
Whether it be travel, lifestyle, fashion, beauty, or food blogging, a digital nomad's blog is a creative collection of inspiring, resourceful information. They've either found their writing niche or created their own, detailing their adventures, struggles, countless how-to's, helpful tips, and everything in between.
If they're lucky, their blog is monetized and brings in a decent chunk of change each month! As you scroll through the in-depth online diary of a digital nomad, you might experience a surge of dreamy motivation to pursue the same lifestyle. These determined, location independent individuals make it look easy, but it's far from that.
You might be thinking, "Wow, yeah. Having the beach as your office everyday sounds like a pretty hard job." I see you rolling your eyes. It may appear glamorous, but before they were digital nomads, they were "starving artists". They worked for pennies just to get the experience.
The first few years of their freelance careers were spent unnoticed, unheard, and showed slow progress. If roughly 90% of business startups fail, just how do digital nomads do it all, find success, and thrive?

Take a look at the "About Me" section of any digital nomad blog. You'll discover just how hard these wanderers had to work to get to where they are today, and how hard they are still working to maintain that lifestyle.

It takes a staggering amount of grit, failed attempts, crappy jobs, meager paychecks, and plenty rejection emails to get to the point where you can find success and have the freedom to work from anywhere in the world.
Know that it is possible if you fearlessly chase your passions with focus and purpose, and these blogs are proof!
So without further ado, here are the top digital nomad blogs to follow!
Top digital nomad blogs to follow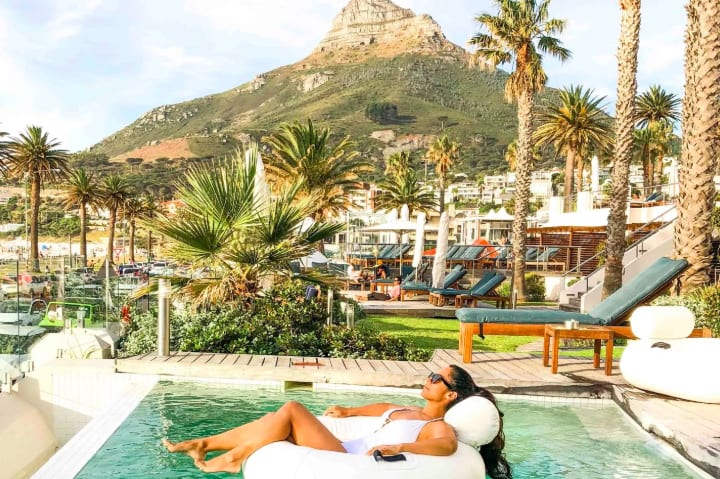 Former strategy consultant Pilar Noriega created her blog to help people find and embrace a digital nomad lifestyle that works for them.
She covers many different topics on her website like volunteering, studying abroad, traveling with the aid of scholarships, and seeks to help aspiring travelers discover a lifestyle they love.
There are always lots of unique and exciting opportunities around the world that she is always sure to include in her articles so that her audience is aware of them too!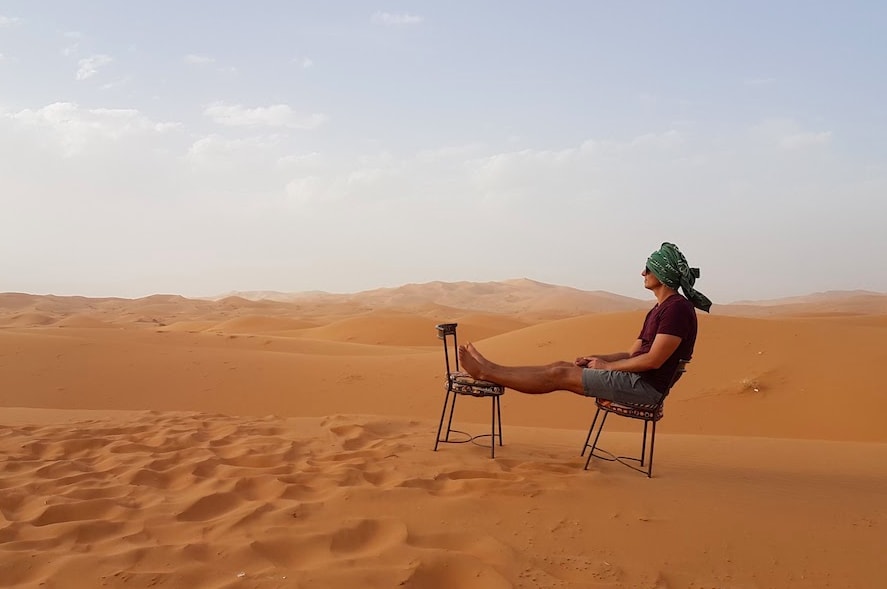 Derek has been traveling the world since 1999 when he graduated college, and he hasn't slowed down since!
He's been on a wild adventure around the globe for a grand total of 18 years and counting, working online and doing odd jobs to create the nomadic lifestyle he loves.
His blog encourages wanderlusters that what he does is an achievable, realistic lifestyle choice for any type of traveler.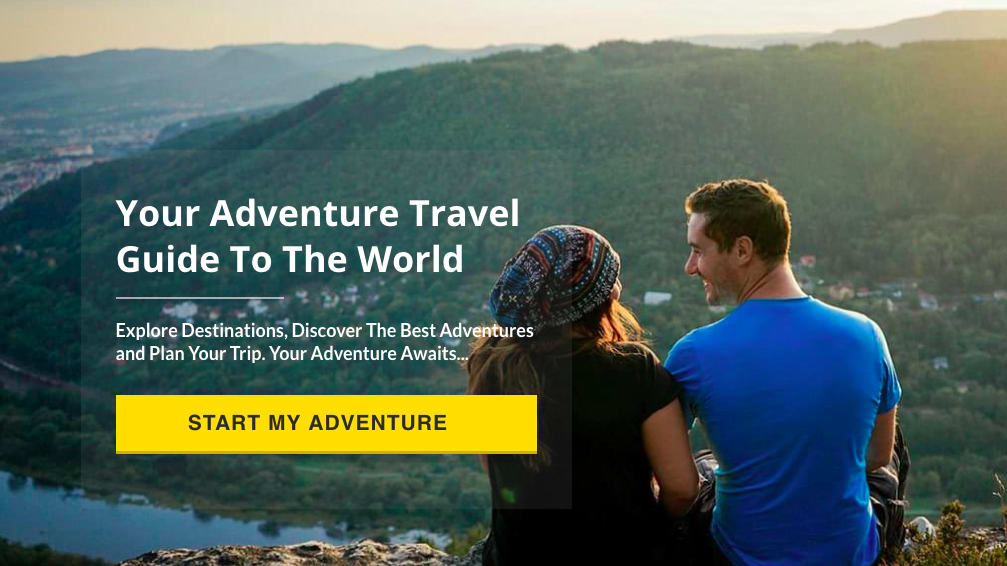 When Tom and Anna finally started seeing progress from their travel blog they created together, it changed their lives forever.
They have been on the road for four years as digital nomads, creating useful articles about their personal travel tips, detailed guidebooks, and even have an exciting course called "Travel University" you can sign up for!
It will teach you how to profit from doing what you love, and you'll learn how to effectively make it as a digital nomad.
This digital nomad blog was started by Will Hatton, who loves adventure travel and believes that seeing the world is the ultimate teacher. His goal is to help travel enthusiasts learn how to own their own business and "ditch their desk", and make a living.
Will did whatever he could to scrounge up money while he when he started traveling at the age of eighteen, but now he is fully location independent and works completely online.
He makes five figures a month through his online ventures, and is one of the top travel bloggers in the world!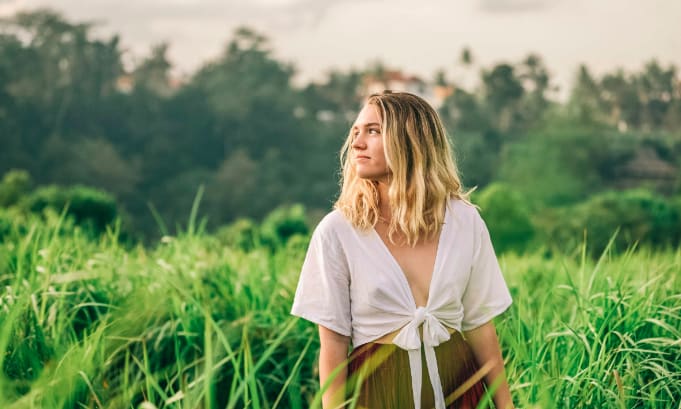 If you're looking to get the most out of your blog and learn the ins and outs of Pinterest marketing, Justyn's your girl.
She has been traveling for three years and has been able to create a sustainable digital nomad lifestyle for herself that is nothing short of inspiring!
On her beautifully designed website, she has tons of free resources to teach you how to revamp your business. Make sure you enroll in her Pinterest Playbook Course, which will help you land a million monthly views on your profile, drive more traffic to your blog, and teach you exactly how to get clients who need your help on Pinterest!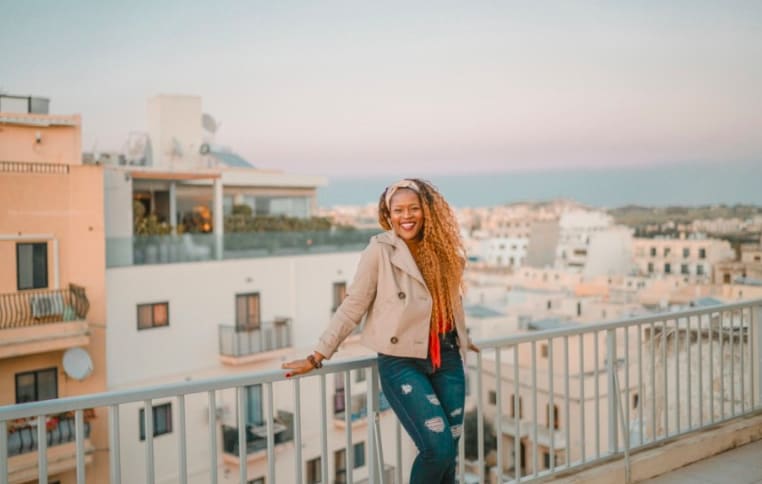 In 2015, Glo had been traveling so much that she decided to make her blog her full-time job.
She creates beautifully curated content, hilarious and wildly educational posts about her travel experiences, and wants to inspire her readers to take the leap and experience travel for themselves.
Her brand and blog have really taken off over the years, and you won't find a more down-to-earth, inspirational blog anywhere else! Check out her website to learn how she started traveling full-time and how you can too.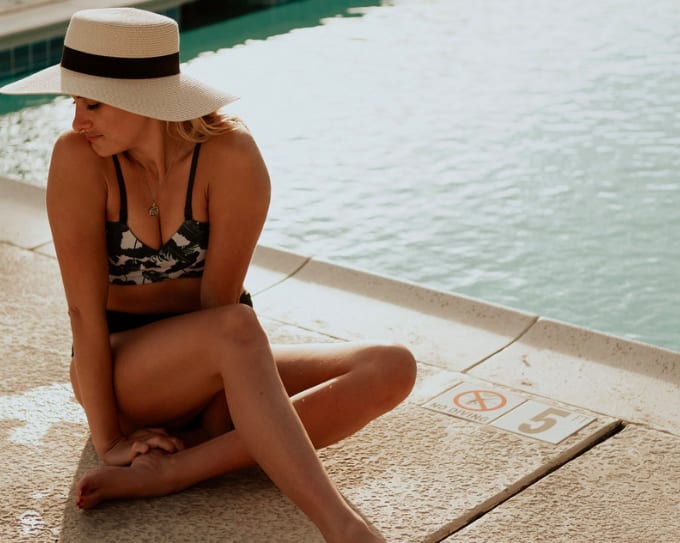 Kaylee's travel and lifestyle blog is one of my favorites!
She gives real-world advice on traveling, boosting creativity, social media strategies, and snaps stunning photos that are curated to perfection. (I swear I could scroll through her Instagram feed for hours!)
Her goal is to help the modern traveler take charge of their small business and make it work for them long-term. She is able to travel by helping businesses grow their brand through Pinterest and does social media consultations to help entrepreneurs skyrocket their success.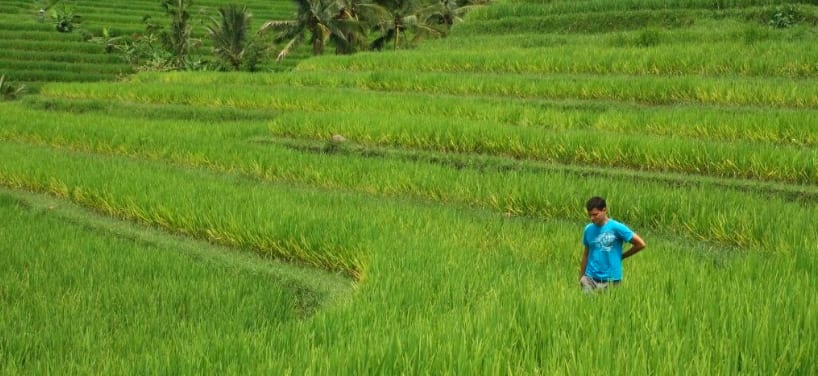 Probably the most popular and successful travel blog on the planet, Matt is the New York Times best-selling author of How to Travel the World on $50 a Day.
His proven tips and advice on traveling the world on a budget have gotten countless dreamers off their couches and onto a flight.
Matt quit his cubicle job and began traveling full-time back in 2006. His website and content have been featured in just about every major media site you can think of, from Lonely Planet to The Huffington Post.
He has so many years of experience to learn from and seeks to help everyone travel better for less.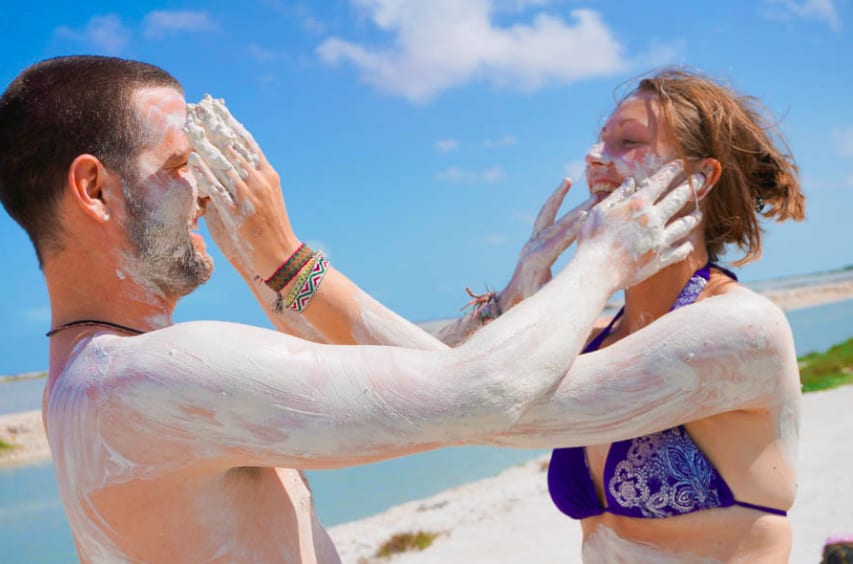 For eight years, Nick and Dariece have been globetrotting and dedicating their lives to teaching people how to make money for travel. Before they started their website, they were saving massive amounts of money to go on extensive trips that lasted months and sometimes a whole year! Their digital nomad blog earns them six figures annually and now supports them full-time. Head over to their blog to discover how to create your own profitable blog and design your ideal travel lifestyle.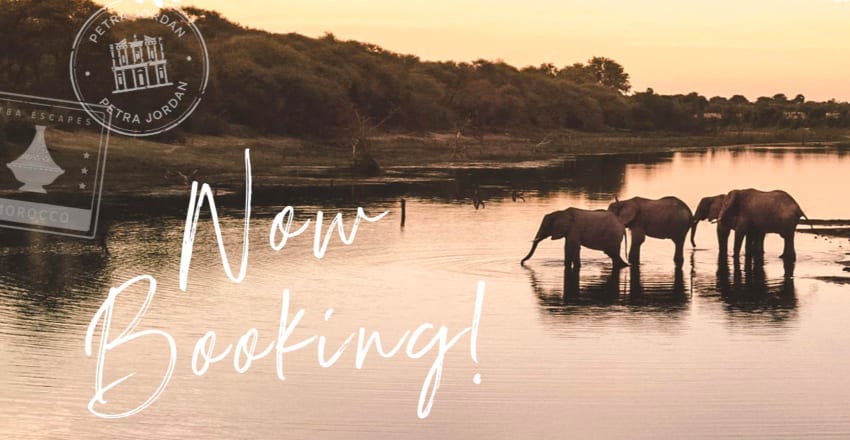 I was lucky enough to go on the first ever Bali blogging retreat that Kiersten hosted in 2017, and it was honestly life-changing.
Her blog is your go-to website for all things solo and female travel and has been named one of the top travel blogs in the world by Forbes!
After she quit her corporate job six years ago, she has been experiencing the world one adventure after another. Her business, social media, and blog fund her travels, and she is one of the most inspiring digital nomads I know.
She hosts multiple all-female tours each year in different gorgeous locales, so hop on over to her site and sign up! I learned everything I know from her— business management, blogging, content creation, social media, photography, and everything in between.
11. Bright!Tax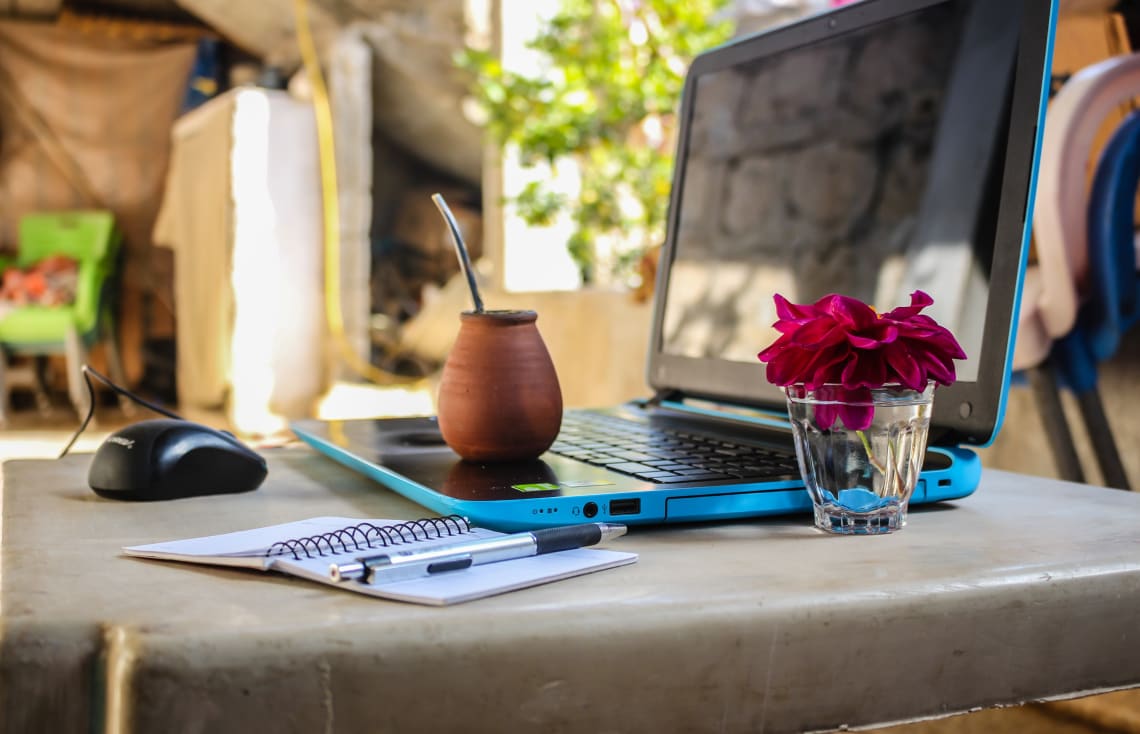 This company is very helpful for North American digital nomads. Bright!Tax helps expat clients with taxes and makes life abroad easier as a consequence.
They have a category in their blog dedicated to digital nomads, where you will find all you need to know about paying taxes living ouside your country.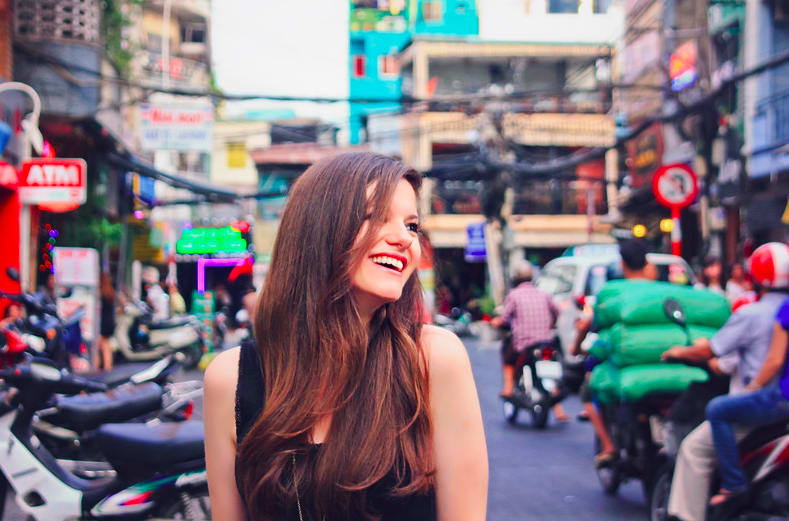 This inspiring blog was created by Jodi Ettenberg, a former lawyer who decided to travel the world for a year before going back to her job (she never did).
Her blog focuses on delicious gluten-free food around the world, but also explores human experience in a digital space. Legal Nomads has also been featured in every publication under the sun and has won awards for Jodi's excellent writing and photography.
Her site will no doubt help you realize your dreams to travel and get you started on the path of a true digital nomad.

Another corporate-turned-explorer blogger making waves in the digital nomad space is Aileen Adalid.
She has been traveling from the young age of 21 and wants to show people how living a life of travel is completely possible, despite the odds.
Her website includes resources for entrepreneurs, aspiring travel writers, and vloggers. Aileen lives life to the fullest and is always seeking a thrilling experience she can add to her repertoire.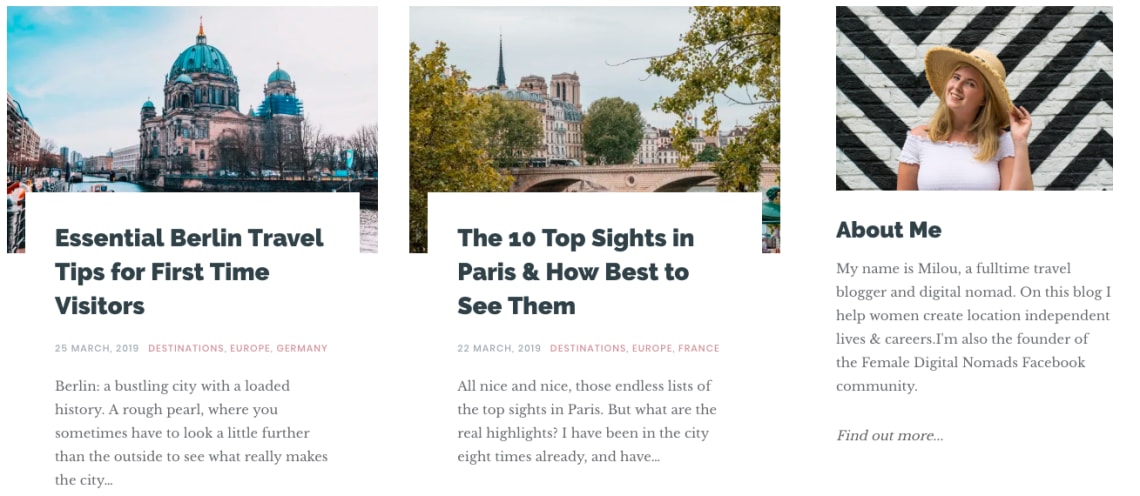 Looking to up your game as a business owner? Milou is the creator of the largest female digital nomad movement in the world — Female Digital Nomads.
She works with female entrepreneurs that want to live more location independent, fulfilling lives as travelers who work on the go. Not only does she offer business advice, but she helps travelers create a budget that allows them to travel cheaper and make smart business investments.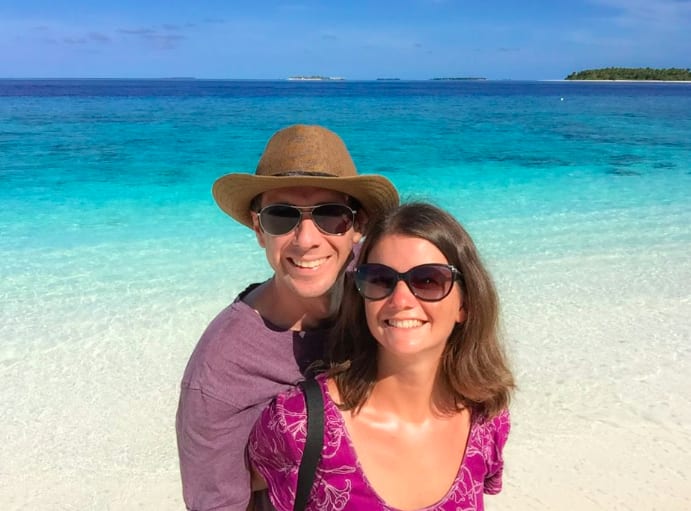 In 2010, Simon and Erin sold everything they owned and now travel the world consistently.
Their digital nomad blog focuses on slow travel and off-the-beaten-path experiences around the world that will bring depth to any adventurer's trip.
Where there's internet, there's work! They are able to fund their travels by creating travel apps, guidebooks, resources, and monetizing their blog. Check them out to learn how to create a mindful blueprint for a life well-traveled.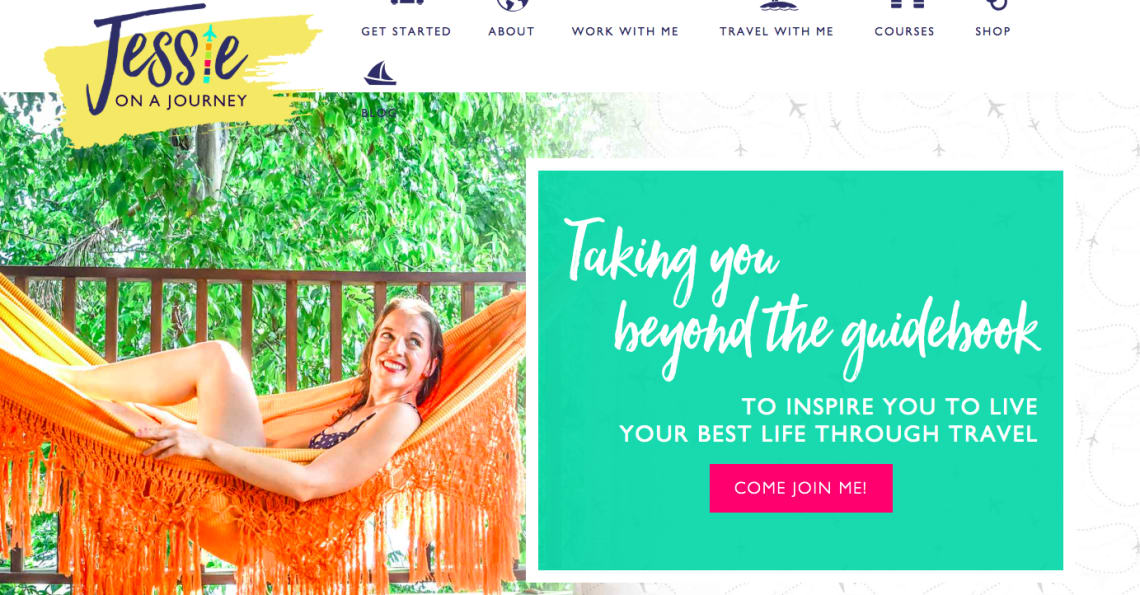 If there's one word to describe Jessica Festa, it would be fearless. She firmly believes that the best time to travel is now, and focuses heavily on solo female travel.
Offbeat travel experiences and practicing active exploration are her philosophies. Her blog was born in 2011 and since then, she has traversed the world on a mission to empower women to explore the globe with ultimate confidence.
Take a look around her site and you'll discover loads of guides, hacks, and and e-courses to help you become the best digital nomad you can be.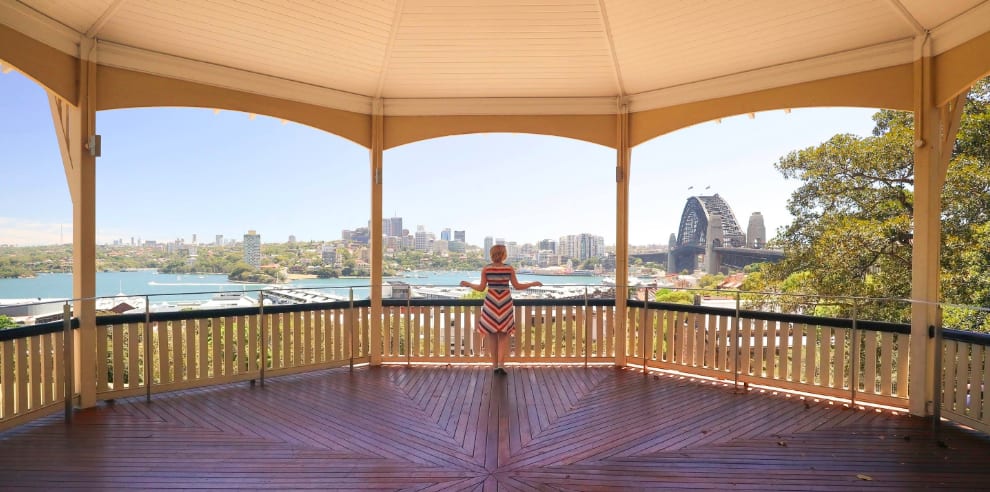 Ashlea is an Australian travel blogger who spotlights the benefits of responsible, sustainable world travel.
She and her equally travel-obsessed husband Rob hop around the globe seeking to inspire others to practice mindful wandering and touch on other subjects like travel jobs, minimalism, and eco travel.
Check her out to learn how to work remotely, find freelance jobs you'll love, and become a successful digital nomad so you can travel full-time!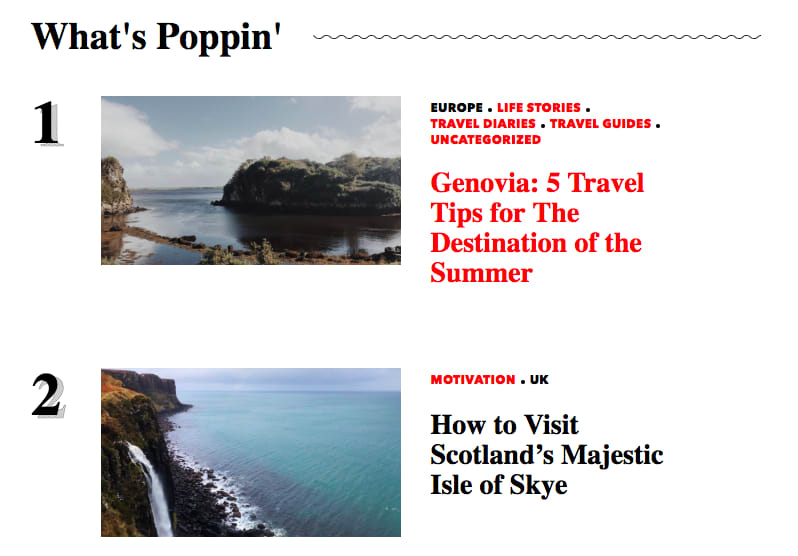 This collection of diverse travel stories was cultivated by Damon and Jo, a dynamic duo who have racked up over two million followers on social media.
They have created a sweeping movement that has struck a chord with their audience and helps people live an international lifestyle that smashes the status quo.
With so many real and inspirational stories to learn from all about travel, you will no doubt catch wanderlust and start packing your bags!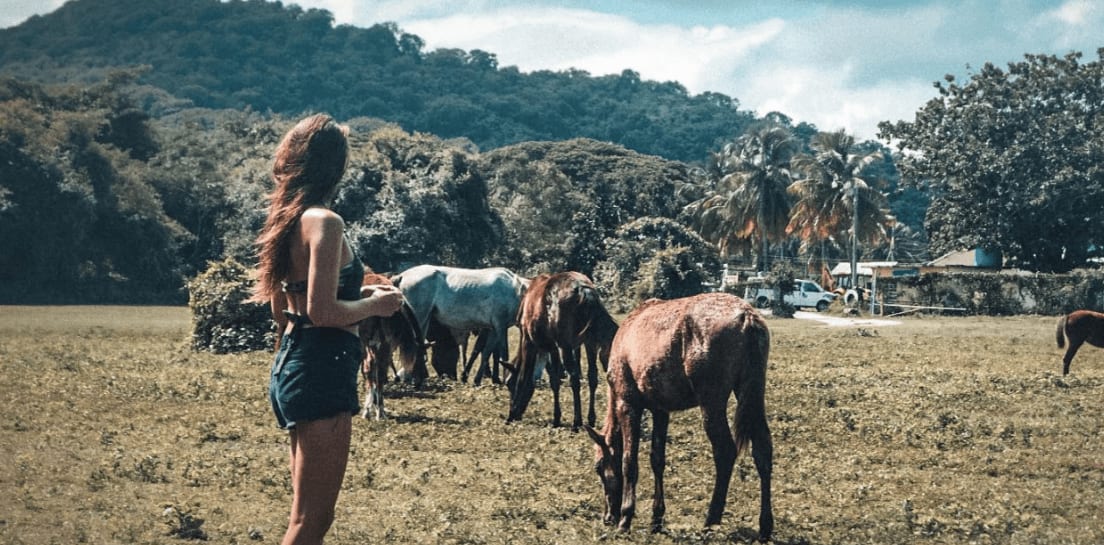 Just like a dream catcher, Kinga believes that Adventure Catchers are those who chase their dreams, even though they are facing their fears along the way.
She steps out of her comfort zone every day and finds the courage to explore the world on her own.
Her blog empowers, inspires, and sheds a light on how to boldly go where others might be too afraid to set foot.

Claire's digital nomad blog is chock-full of handy advice on traveling, finding accommodation, solo backpacking trips, and eating the best food in each country.
She loves a good bargain and helps readers travel on a budget while still being able to experience the best of what the world has to offer.
Her goal is to show thirty-something travelers that they can travel too!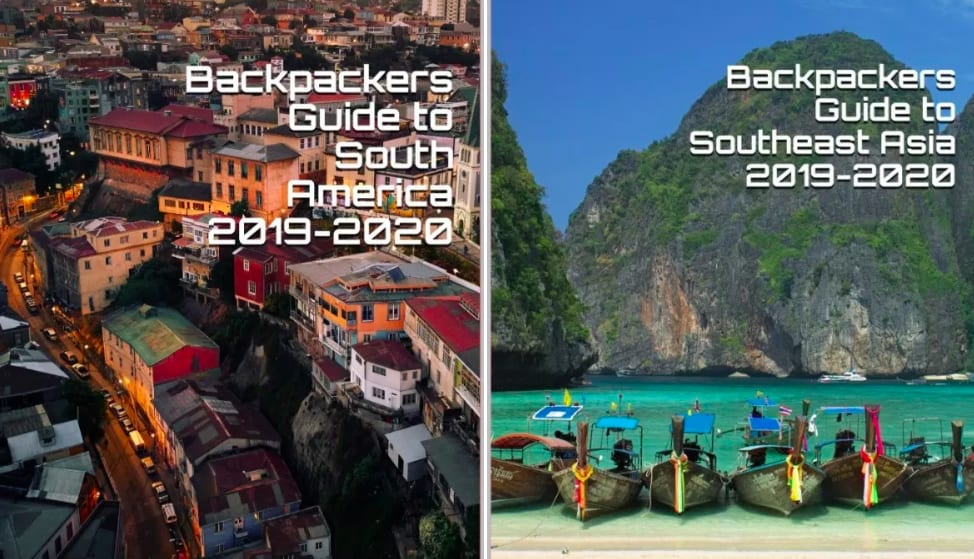 Here you'll find guides upon guides that will help you add activities to your itinerary that you'll really enjoy.
Backpacking is a large focus on this website, and if you love the great outdoors, you'll have a blast planning your routes for the spring and summer months in your destination of choice!
You'll get tons of help with backpacker's insurance as well as insider scoops on the many different costs associated with going on extensive treks in different countries.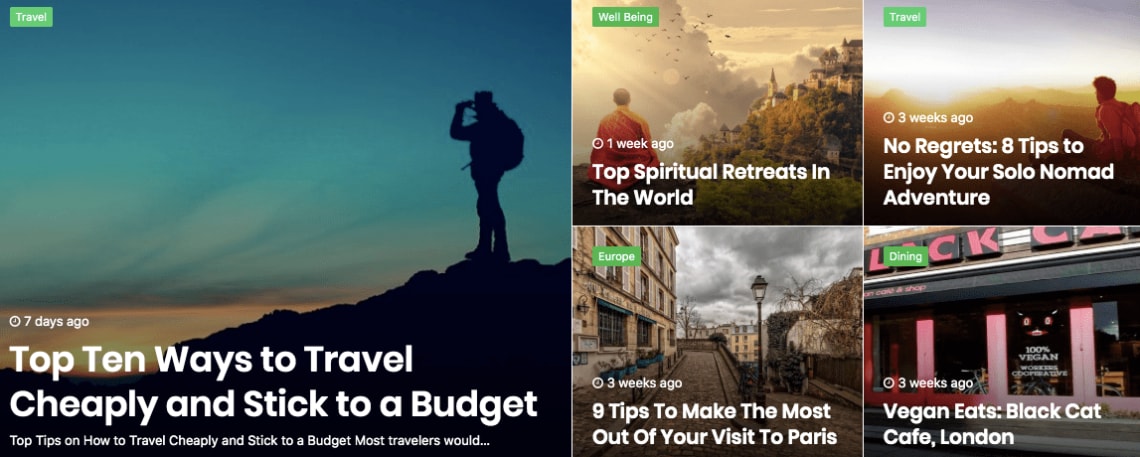 This is your stop for endless resources on world travel, vegan eating, LGBTQ media, and well-being that will have you reading for hours!
With so many best-of lists, tips for solo nomad adventures, advice on traveling cheaply, and top things to do in each destination, this online magazine makes it super easy to plan your trip and enjoy it thoroughly!
23. Freaking Nomads
This is a go-to source for digital nomads, freelancers, and remote workers looking for practical advice and inspiration on how to make the most of their nomad lifestyles.
With a focus on topics such as productivity, remote work, personal finance, digital nomad visas, and the best destinations for digital nomads, the publication offers a wealth of information to help individuals thrive on the road.
In addition to articles, Freaking Nomads also features profiles of digital nomads on their social media, to highlight their stories and inspire digital nomads all over the world. Whether you're just starting out or are a seasoned digital nomad, Freaking Nomads is a must-follow blog for anyone interested in the digital nomad lifestyle.
Final words of inspiration
A great digital nomad blog will combine valuable information with a friendly, engaging voice to get their message across. If their website is beautifully done, full of dreamy photos and organized blog posts, all the better!
Digital nomads work really hard to make their websites personable, easy to navigate, and strive to incorporate their unique voice and visuals to give the reader an exceptional experience.
There are thousands of travel blogs out there, so it can be very difficult for a website to stand out and be ranked well by Google!
These blogs I've mentioned are truly special and the authors would love to have you as part of their growing audience!
Digital nomad blogs are excellent resources to use if you are a budding traveler in search of information about how to explore a destination or if you want to learn how to become a digital nomad yourself.
So, if you're feeling inspired to live the nomadic life, jumpstart your digital nomad journey today with Worldpackers and save money while traveling by exchanging your skills for accommodation.
Browse tons of amazing work-exchange opportunities where you can trade your skills (digital, or otherwise) for room and board! Whether you're proficient in photography, video-making, social media, website and SEO strategy, or content writing, Worldpackers has a fit for you.
And finally, don't forget to check out the 15 best cities for digital nomads AND the 12 cheapest places for digital nomads!
Happy reading!