The 8 best European cities to visit right now
With the growing number of travel opportunities, you'll be wondering where to go next! To help you, here's a list of the 8 best European cities to visit.
9min
Europe – the perfect place to visit if you are looking for interesting cities full of history and culture. And because of its relatively compact size and budget transport options, it's easy to combine trips to different places.
There are more and more possibilities to travel to Europe again, but where should you go? When it comes to choosing which best European cities to visit next, this blog is a good place to start!
The best vacations spots in Europe right now are:
1. Amsterdam
2. Porto
3. Barcelona
4. Edinburgh
5. Istanbul
6. Tallinn
7. Galway
8. Berlin
Best European cities to visit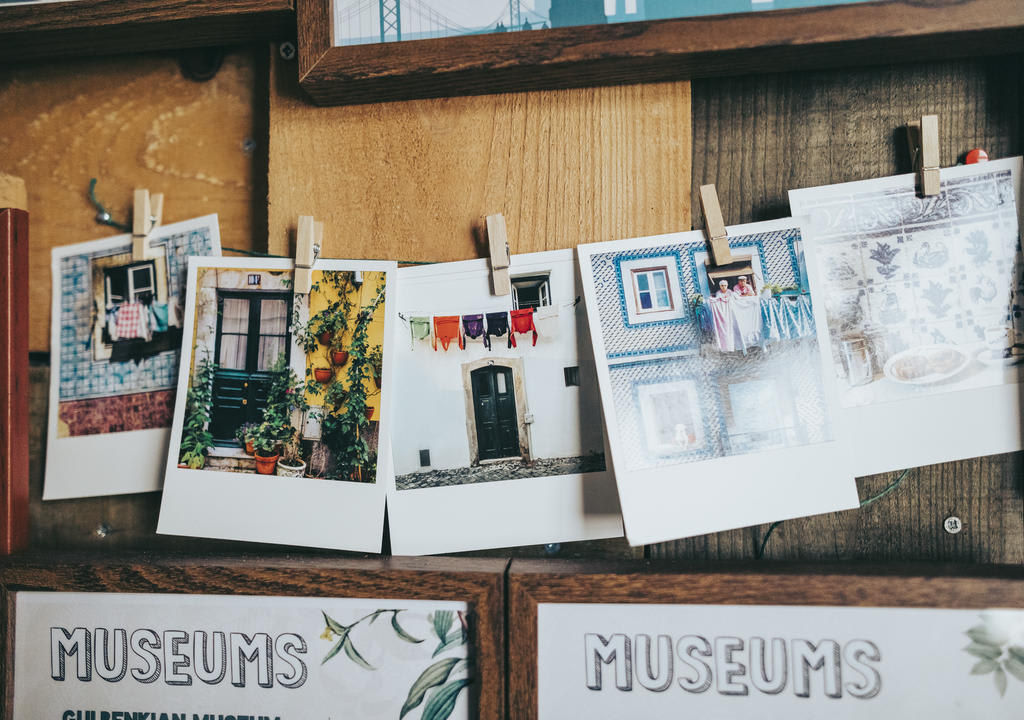 1. Amsterdam
The capital of the Netherlands has got to be one of the most picturesque places to travel in the world. With its canals, 17th-century merchant houses and street markets, Amsterdam certainly is a beautiful sight to behold.
One of the great things about Amsterdam is that it is compact – you can easily navigate the city on foot or by bicycle. And, of course, no trip to the Dutch capital would be complete without a boat tour.
Seeing the city from the water gives you a whole new perspective, especially as you listen to the guide telling you about the history of Amsterdam.
If you want more history and culture, there are many museums and galleries to visit in the Netherlands. Some of the most popular ones are the Rijksmuseum, Van Gogh Museum and the Anne Frank House.
There is also a surprising amount of green here; there are several parks spread throughout the city, each with its own character. The most famous is the Vondelpark, where you'll see a diverse range of people, from picnicking families to partying youngsters and chilled-out yogis.
Amsterdam truly has something for everyone. What's more, Time Out recently rated it the second-best city in the world!
Top Worldpackers work exchange in Amsterdam: What about staying 10 days on board of a ship helping with painting, learning many new skills and enjoying Amsterdam? Apply now for this position!

And the next city on the list made the top 10 too.
2. Porto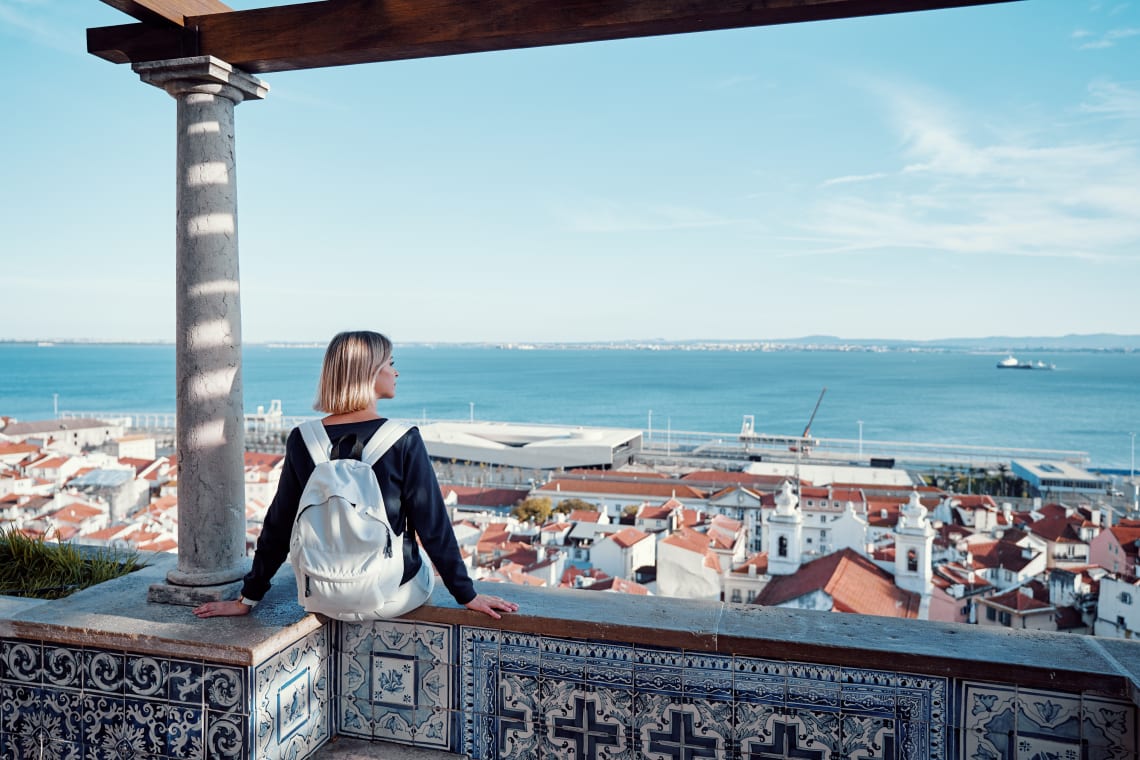 Portugal's second-largest city, Porto is located on the Douro river estuary in the north of the country, is simply stunning. It's also one of Europe's oldest cities, so it's full of history and charm.
Highlights include climbing the Clérgios Tower, visiting the São Francisco church and the Sé cathedral, admiring contemporary art at the Serralves Foundation, buying a book at Livraria Lello (which J.K. Rowling used as inspiration for the Harry Potter books), and making a trip to Foz do Douro to get some ocean air and eat delicious seafood.
On the topic of food and drink, you've probably already heard of Porto's most famous export: Port wine. But did you know that the majority of Port wine is stored and aged in Vila Nova de Gaia, a different city on the other side of the river? Here, you can visit many world-famous wine cellars and taste all the different kinds of Port produced in the local area.
Another culinary experience you should try is the Francesinha – a stacked sandwich invented in Porto with various types of meat, covered with melted cheese and a slightly spicy tomato and beer sauce.
Top Worldpackers work exchange in Porto: Enjoy Porto helping out a Hostel on Reception and Bar!

3. Barcelona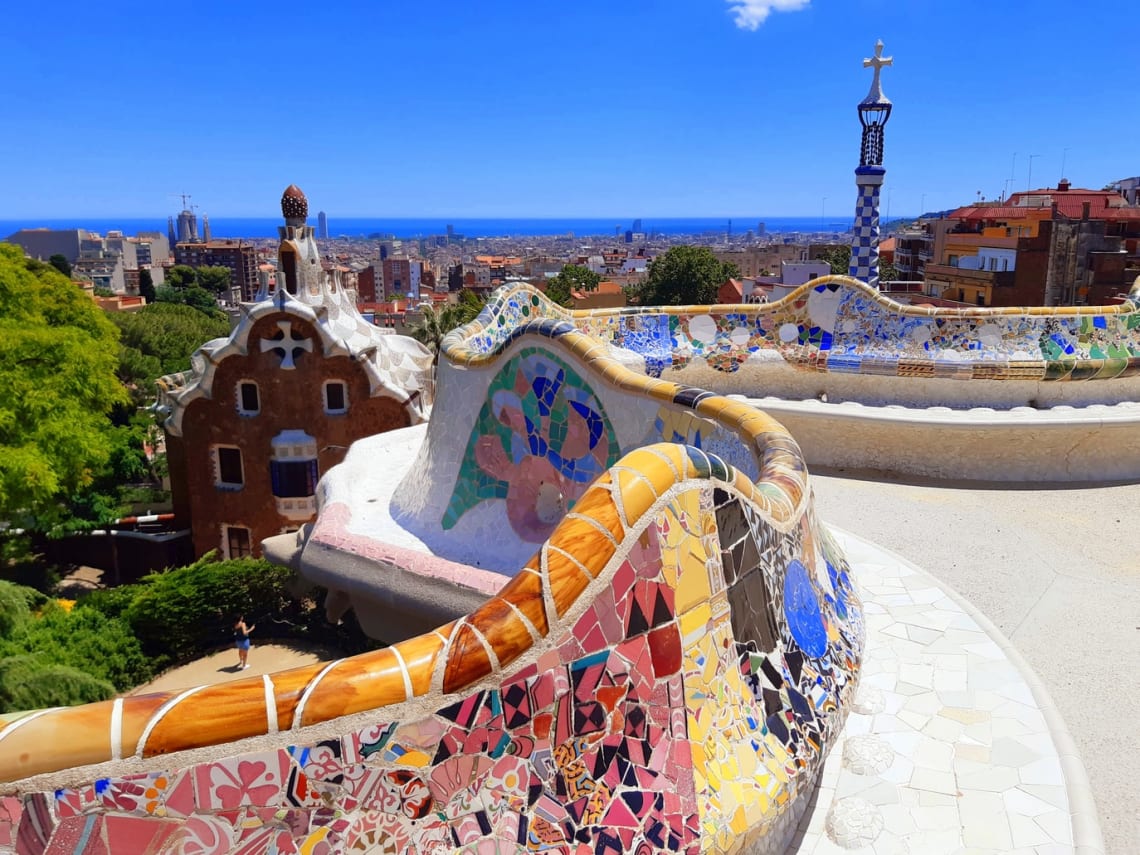 Barcelona, the capital of Catalonia in north-eastern Spain, is a vibrant city blessed with a lot of sunshine all year round.
There are many sights and tourist attractions in Barcelona, but it's also a great place to relax outside a café for a few hours with some drinks and tapas, watching the world go by.
One of the best places for drinks, tapas and local delicacies is the La Boqueria market along La Rambla street. Make sure you go on an empty stomach because there are so many tasty treats to try! Close to the market you can find the Ciutat Vella (the old town), which includes the Gothic Quarter, Raval, Sant Pere, El Born and Barceloneta neighbourhoods.
You can easily spend a whole day here, wandering down the narrow streets and admiring the beautiful buildings. In Barcelona and the surrounding region, you'll notice that signs are written in two languages: Castilian Spanish and Catalan. Catalonia has its own unique identity; if you want to learn more about this, head to the Museum of Catalan History.
For lovers of art, the Picasso Museum, Joan Miró Foundation and Barcelona Museum of Contemporary Art are great options. And no visit to Barcelona would be complete without seeing Gaudí's masterpiece: the Sagrada Familia. You'll have never seen a cathedral like it! There are many more Gaudí buildings and works all over the city and it's even possible to take a Gaudí tour to find out all about this famous Catalan architect and his signature style.
Top Worldpackers work exchange in Barcelona: Programador Web, Content Writer, PHP and much more skills are being needed on this Holistic Center looking for volunteers in Barcelona.

4. Edinburgh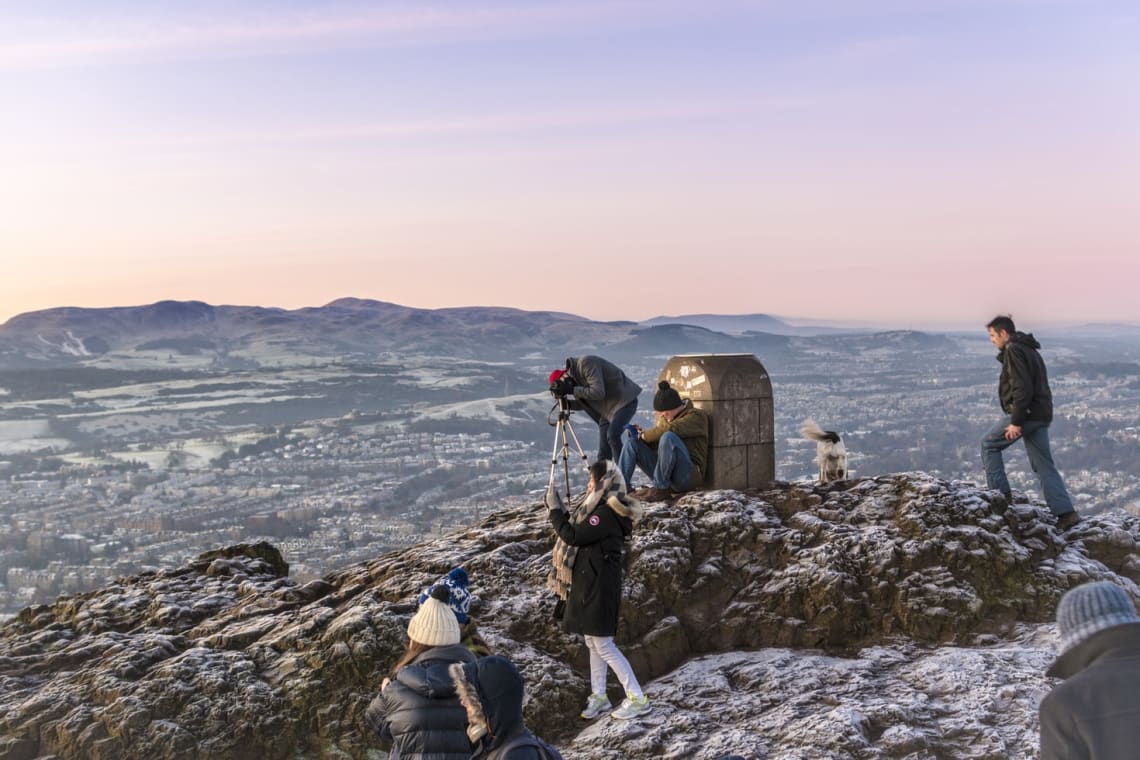 There are so many amazing places to visit in Scotland, and Edinburgh is a good place to start. With its gorgeous architecture, winding cobbled streets and imposing castle looming over the city from a hilltop, it certainly is unique.

It may not have the best reputation when it comes to the weather, but the moody grey skies and rain actually make the city even more atmospheric.
To experience even more atmosphere – albeit a little spooky – join one of Edinburgh's ghost tours to find out all about the Scottish capital's many mysteries and explore its graveyards.
While the UK is not typically considered a budget destination, most of its museums are free.
The same goes for Edinburgh, which is home to the National Museum of Scotland, the Museum of Edinburgh, the Scottish National Gallery, the Museum of Childhood and the Writers' Museum. Not free, but certainly worth a visit, is Edinburgh Castle.
Tourists fond of a tipple can also visit the Scotch Whisky Experience to find out how this famous local drink is made (and to have a little taste). For amazing views of Edinburgh, climb the Salisbury Crags at Holyrood Park, the largest green space in the city with 650 acres.
If you still have energy after that, hike to the top of Arthur's Seat – Edinburgh's highest peak and an ancient volcano!
Top Worldpackers work exchange in Edinburgh: Help a hostel with daily tasks in a night shift and enjoy Edinburgh during the day!

5. Istanbul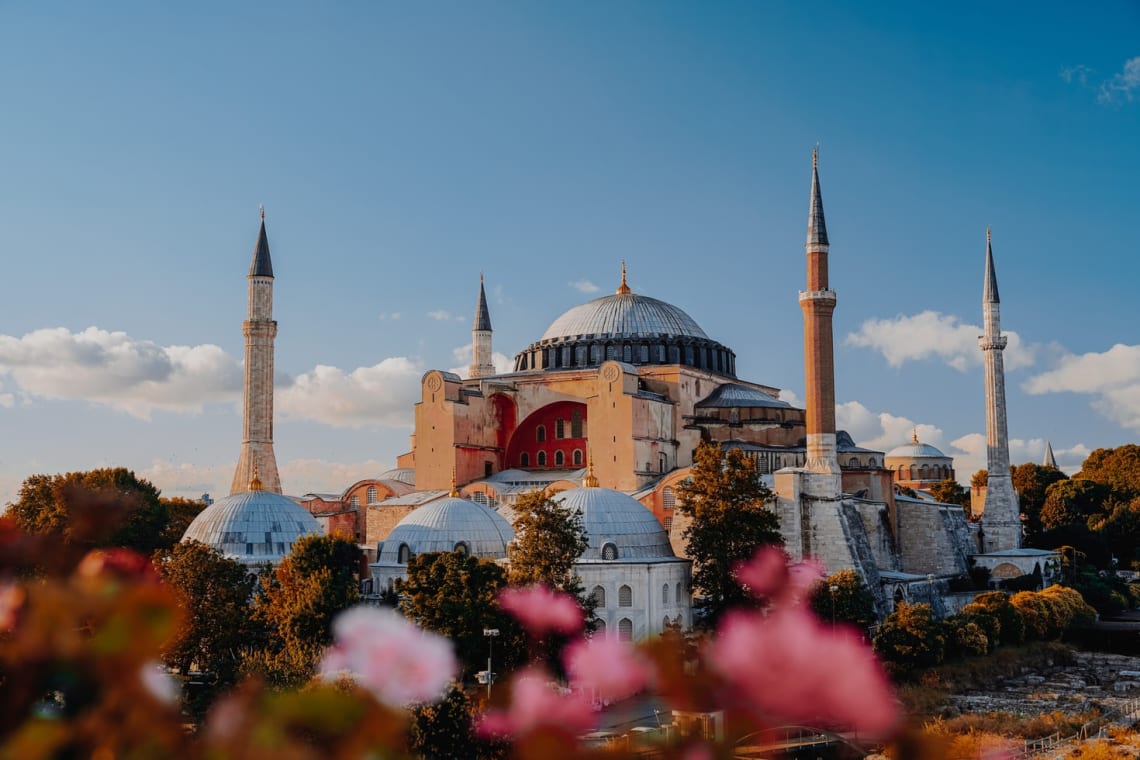 Istanbul is another magnificent destination considered one of the best European cities to visit. Yes, Turkey straddles two continents; it is literally where East meets West, with Europe on one side of the Bosphorus Strait and Asia on the other side.
Istanbul was the capital of the Christian Byzantine Empire and later the capital of the Ottoman Empire. As a result, the city is filled with both churches and mosques. There are so many it's hard to choose which ones to visit, but make sure to put the Sultanahmet (Blue Mosque), Hagia Sophia Mosque (which used to be a church) and the Pammakaristos Greek Orthodox Church on your list of places to visit.
Another must-see sight is the Topkapi Palace, a mind-boggling complex of courts, buildings and pavilions that used to be the main residence and headquarters of the Ottoman sultans.
Explore Istanbul on the water and feast your eyes on the finest panorama of the city by taking a Bosphorus cruise. For the ultimate experience, take a trip both during the day and at night! For the opportunity to buy some souvenirs, go to the Grand Bazaar – one of the largest and oldest covered markets in the world.
Not quite as big but definitely just as colourful, the Grand Spice Bazaar is the place to go for a unique sensory adventure. Here, you'll see one of the reasons why the local dishes taste so good!
Top Worldpackers work exchange in Edinburgh: This hostel looks for funny and energetic volunteer to join their team for a while.

6. Tallinn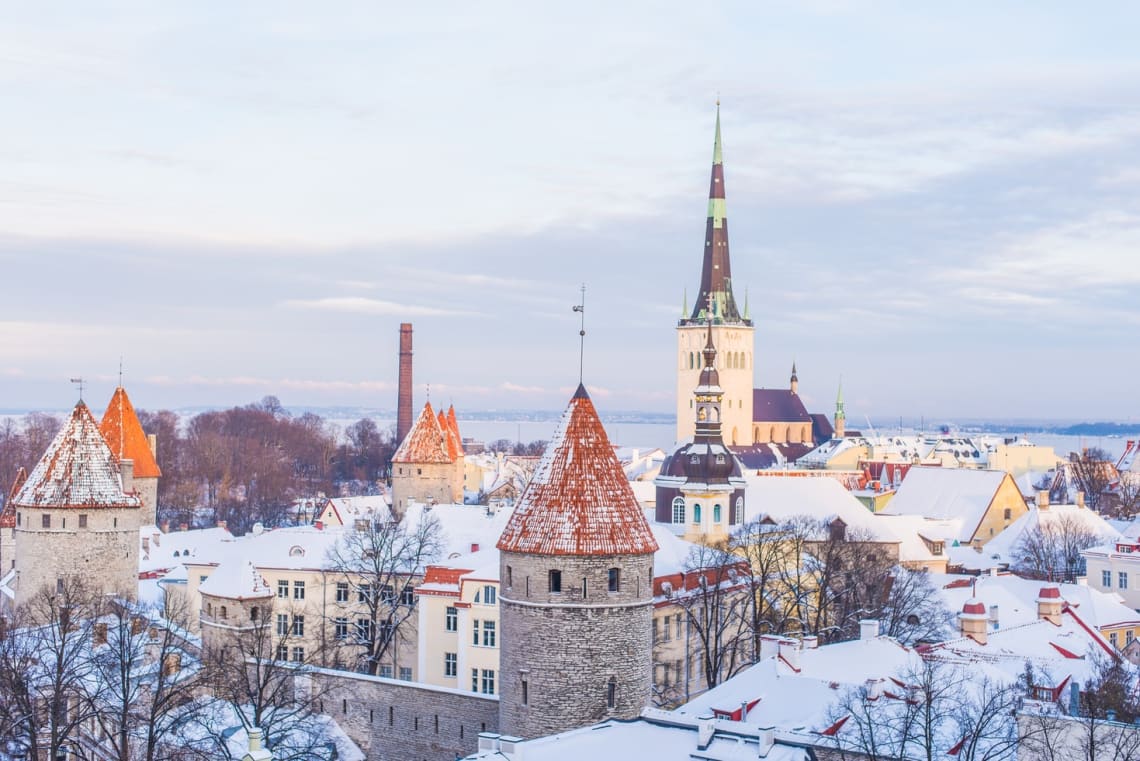 Tallinn, the capital of Estonia, is incredibly photogenic. The UNESCO-listed medieval Old Town, with its colourful churches, ancient towers, pretty squares and grand merchant houses, looks like something out of a fairy tale.
This is one of the best-preserved Hanseatic centres and one of the best European cities to visit, sometimes even described as 'the pearl of the Baltic'. Tallinn is a very compact city, making it easy to see many sights in one day and explore on foot.
Some of the top attractions include the Alexander Nevsky Cathedral, the Gothic town hall, Kumu Art Museum, Kadriorg Park and the Estonian Open Air Museum.
Estonia is also renowned for being an innovative city; a high-tech creative hub that attracts lots of digital nomads, new start-ups and all kinds of artists. To get a taste of this part of Tallinn's identity, head to the new Telliskivi Creative City just a short walk from the Old Town in a reclaimed industrial area in the Kalamaja district. Here, you'll find a wealth of shops, bars, restaurants, galleries and small businesses.
It also hosts nearly 500 cultural events each year, has a flea market on Saturday and offers street art tours. If you fancy heading further afield for a day trip, it's good to know that Finland is only around 80 km away and there are daily boats heading to Helsinki.
Top Worldpackers work exchange in Tallinn: Live in a relaxed and social atmosphere for travelers while helping an establishment with daily tasks

7. Galway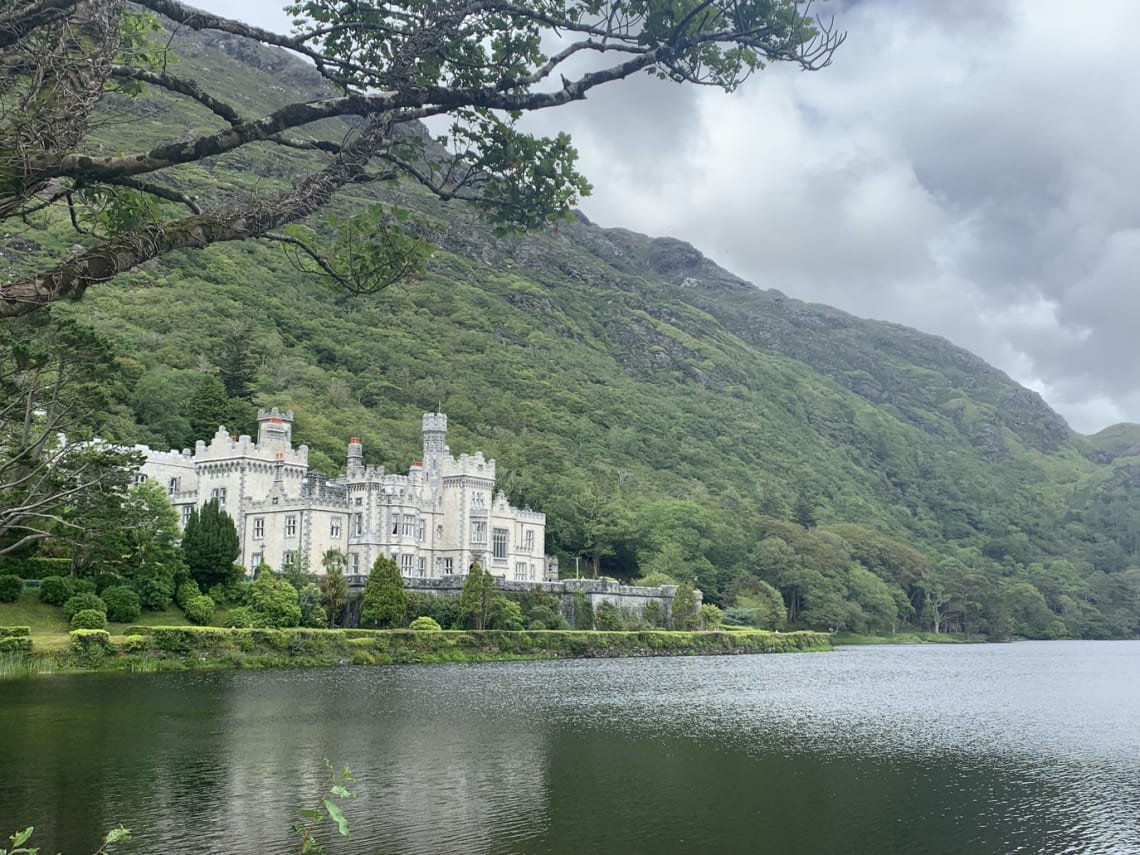 Experience the best of Irish culture in Galway, located on the western coast of the Republic of Ireland. Galway was designated European Capital of Culture in 2020 and the readers of Condé Nast Traveller magazine voted it one of the best small cities in the world for 2021.
Need more reasons to visit? Well, there's Galway market where you can buy food from local farmers, Galway City Museum where you can learn all about the history of the area, and the Salthill Promenade where you can take a stroll while admiring views of Galway Bay.
Because of its coastal location, Galway has a lot of wonderful fresh seafood; don't miss out on Irish seafood chowder and Atlantic oysters.
The city is also a great base for exploring other attractions in the region, like Connemara, the Cliffs of Moher, the Aran Islands and various medieval castles dotted across the emerald-green countryside.
This is a magical, inspiring region brimming over with natural beauty. And then, to top it all off, there's the famous Irish hospitality. Galway's lively pubs are filled with the sound of traditional folk music and the welcoming atmosphere, which makes it one of the best European cities to visit. You won't want to leave!
Top Worldpackers work exchange in Galway: The Wild Atlantic Way: Live and work by the beach this Summer!

8. Berlin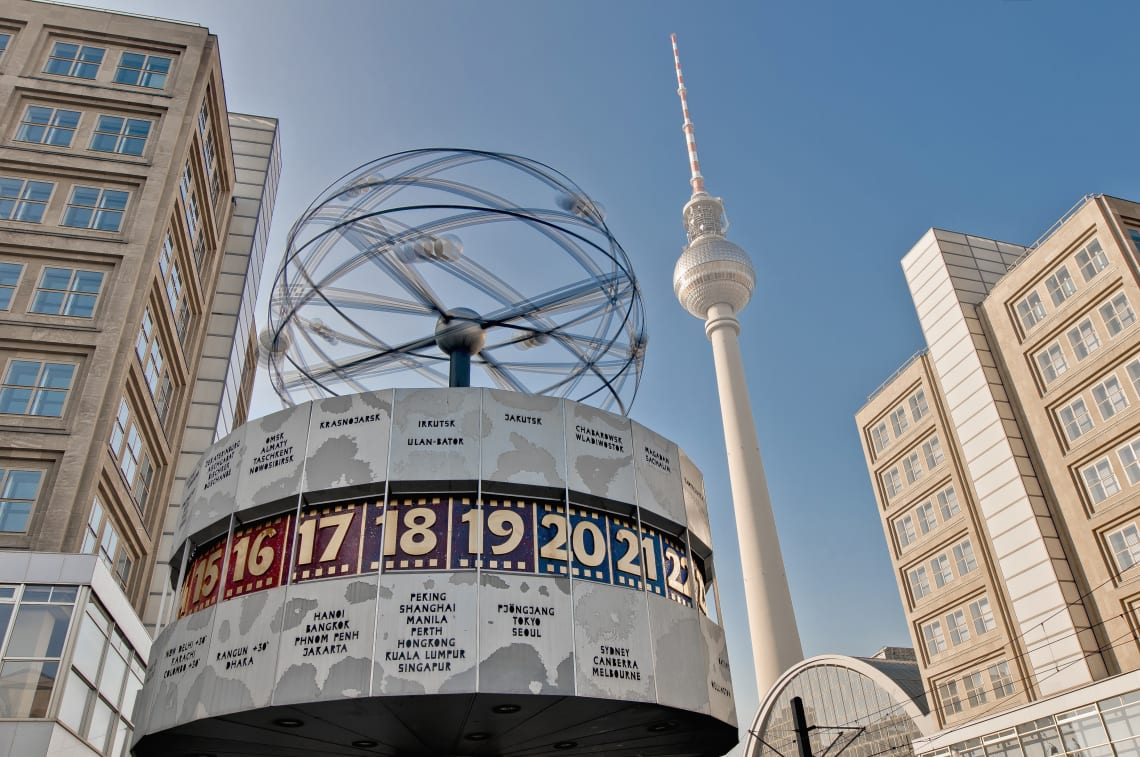 Berlin is the European city that never sleeps. It is a place of significant cultural and historical significance, but it is perhaps the world-class nightlife and party scene that draws so many people to the capital of Germany.
But first, let's take a look at what tourists visiting Berlin can do during the day. One of the most well-known landmarks is the Brandenburg Gate – a neo-classical monument that symbolically marks both the separation of East and West Berlin and their reunification.
The most visible landmark is the TV Tower. Climb to the top of Berlin's tallest building to get the best views of the city. And then the most colourful landmark is the East Side Gallery – an open-air, freedom-commemorating gallery along the River Spree filled with works by artists from all over the world.
Other essential sights in Berlin are the Reichstag, Museum Island, Tiergarten park, Berlin Wall Memorial, Checkpoint Charlie and the Holocaust Memorial.
As you can see, there's a lot to see here so make sure you don't have to rush. After so much exploring, it might be hard to find the energy to experience Berlin's nightlife. But find some energy you should! The city is unrivalled in the matters of partying, techno music and night-time shenanigans.
Berghain, Anomalie Art Club, Loophole and KitKat are just some of the places you might want to try and get into ('try' being the operative word, because the door policies of these clubs can be quite strict).
Whatever you're into – art, history, architecture, hipster hangouts or nightclubs – Berlin is sure to entertain.
Top Worldpackers work exchange in Berlin: Do you have any experience with horses? Join this amazin farm!

So, which destination has caught your eye? Have you started making any travel plans yet? Tell us your opinion about the best European cities to visit and which one you would pick.