10 best places to visit in Scotland + essential tips from a local
This is my top 10 best places to visit in Scotland. From a hike up the Bonnie hills till a glance at the Braw views, I share with you the finest of my home country.
8min
Scotland is a well-loved country by many, and it's easy to see why. If you've never been, it's well worth a visit, not just to see its tourist attractions, but also hidden places or habits that only a local can share.
In no particular order (I'm Scottish so I can't be biased towards one) I'll list below the 10 best places to visit in Scotland. Check up my tips to plan your trip - hopefully you can get to see all of them.
But before starting reading, see this ultimate United Kingdom travel guide if you've never been in UK.

What are the best places to visit in Scotland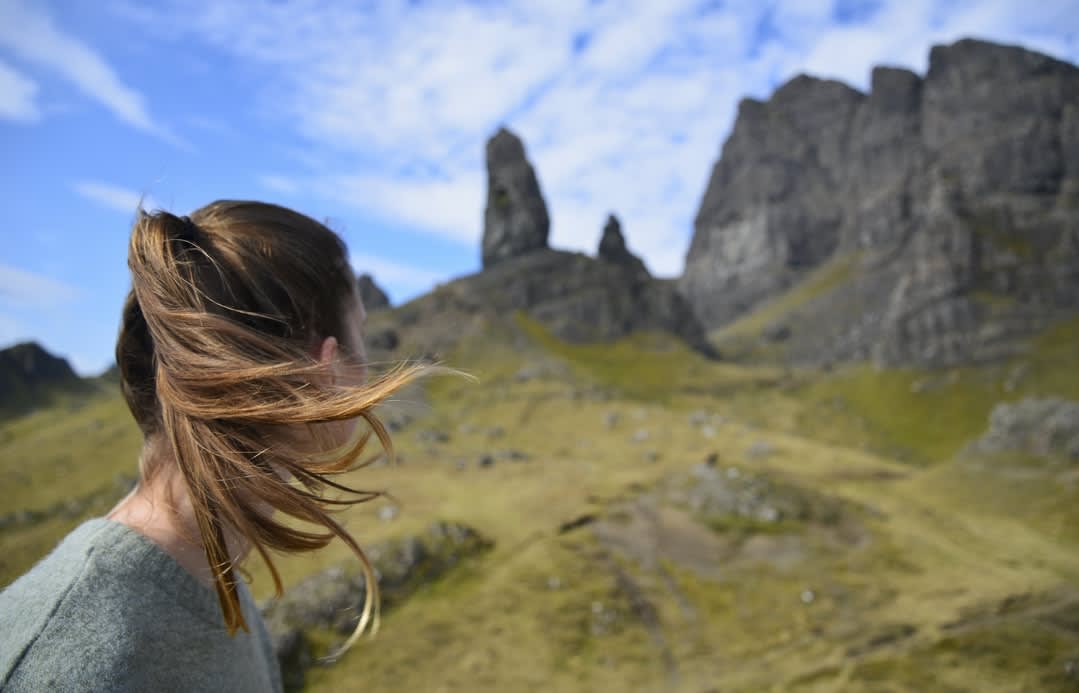 Once you find the perfect acomodation in beautiful Scotland, make sure to do at least some of these 10 things.

1. The hills! (mainly the Munros)
Scotland's obviously famous for it's natural beauty, and you can't deny it. It'll make you want to run through the hills screaming 'FREEDOM!' but once you get to the top you'll be so in awe that you'll have no words.

Whether a dreich or sunny day, the highlands will have you mesmerised.
I really recommend doing at least one Munro, and if that's too much then you can do some smaller hills like Beinn Lora, which is one of the gratest things to do in scotland.
A munro is classed as a mountain over 3,000 feet so they can be pretty tough if you're not a hiker, but they're 100% worth it!
An ideal day in the highlands would be a hike with a picnic, a swim in a loch then off to a local pub for a hearty meal and some live folk music - heaven!
You may also like to read 20 things to do in UK that will take your breath away.
2. Edinburgh's skyline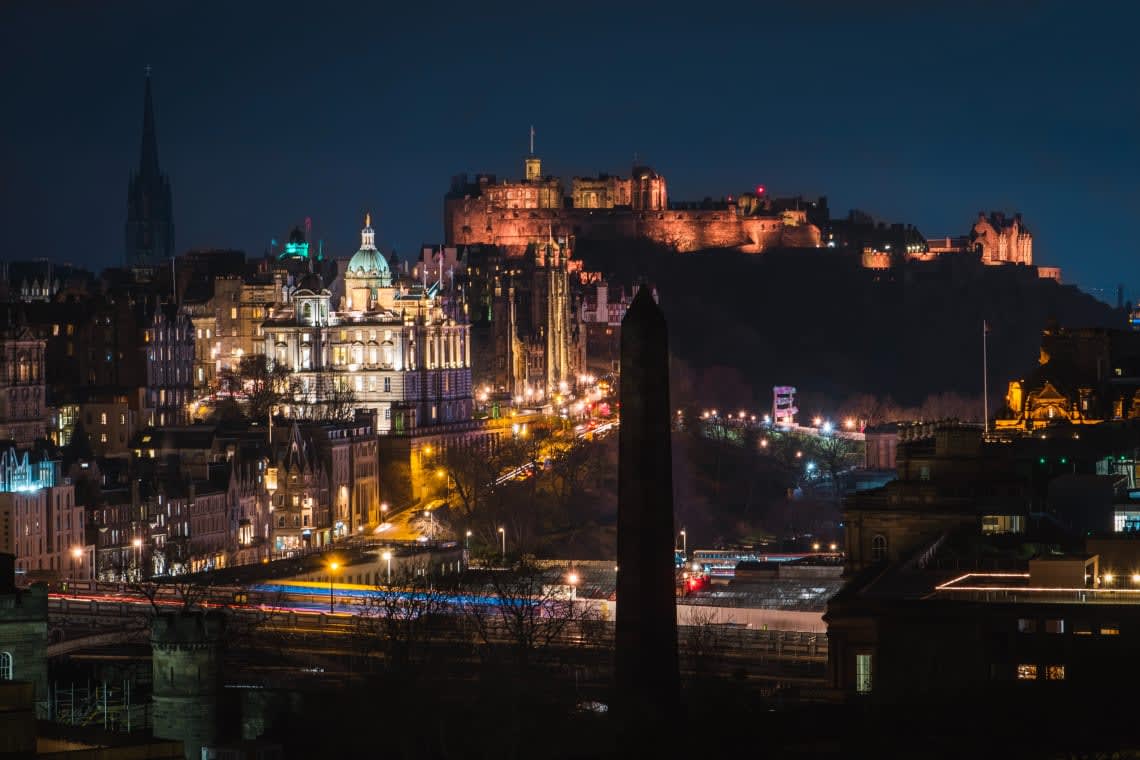 Edinburgh - the famous capital of Scotland, and definetely a must see. Everyone goes for the castle and the culture, understandable of course, but I feel the skyline doesn't get as much recognition as it deserves.
You get a great view of the city, whether day or night (I prefer night - the lights are great!) and it's a lovely place to relax. Also, if you're lucky, you may even get a drunk Scotsman who will be belting out tunes all night long. Magical.
3. Dundee's food & culture
Dundee is known for it's vibrant nautical scene, it's nightlife and it's fun but who knew it had so much to offer our bellies? I embarrassingly visited for the first time this year, and was NOT disappointed!
The city is fairly small and easy to find your way about, and has some great sites to see like the V&A Museum and Discovery boat. However, I'd never heard people rave about the food before, so now here I am to tell the tale.
I can wholeheartedly say there was not one place I went to where I didn't go 'oh wow, we need to come back here' and that doesn't happen often for me.
Let me tell you when I say there's SO much choice, I really mean it. To narrow it down a bit, here's some of my favourites:
Tahini - a set-menu of Lebanese delights, amazingly priced and the food is just WOW! Not to mention the super friendly staff
The Flame Tree Café - so tasty, the best brunch spot for sure!
Daily Grind - café on one side, barbers on the other, hands down the coolest café in Dundee with the best coffee and cakes!
Serendipities -one for my vegans out there, fantastic food, and they're big on environmental care too, a win-win!
Clarks 24 hour bakery - whether it's 6am before work or you're stumbling back to your hotel from the pub at 2am,- this place has got you covered. I highly recommend the macaroni pie and arancini - yum.
From Lebanese flavours, to iced coffees and fudgy brownies, Dundee really does know how to feed it's people.
4. Glasgow's city life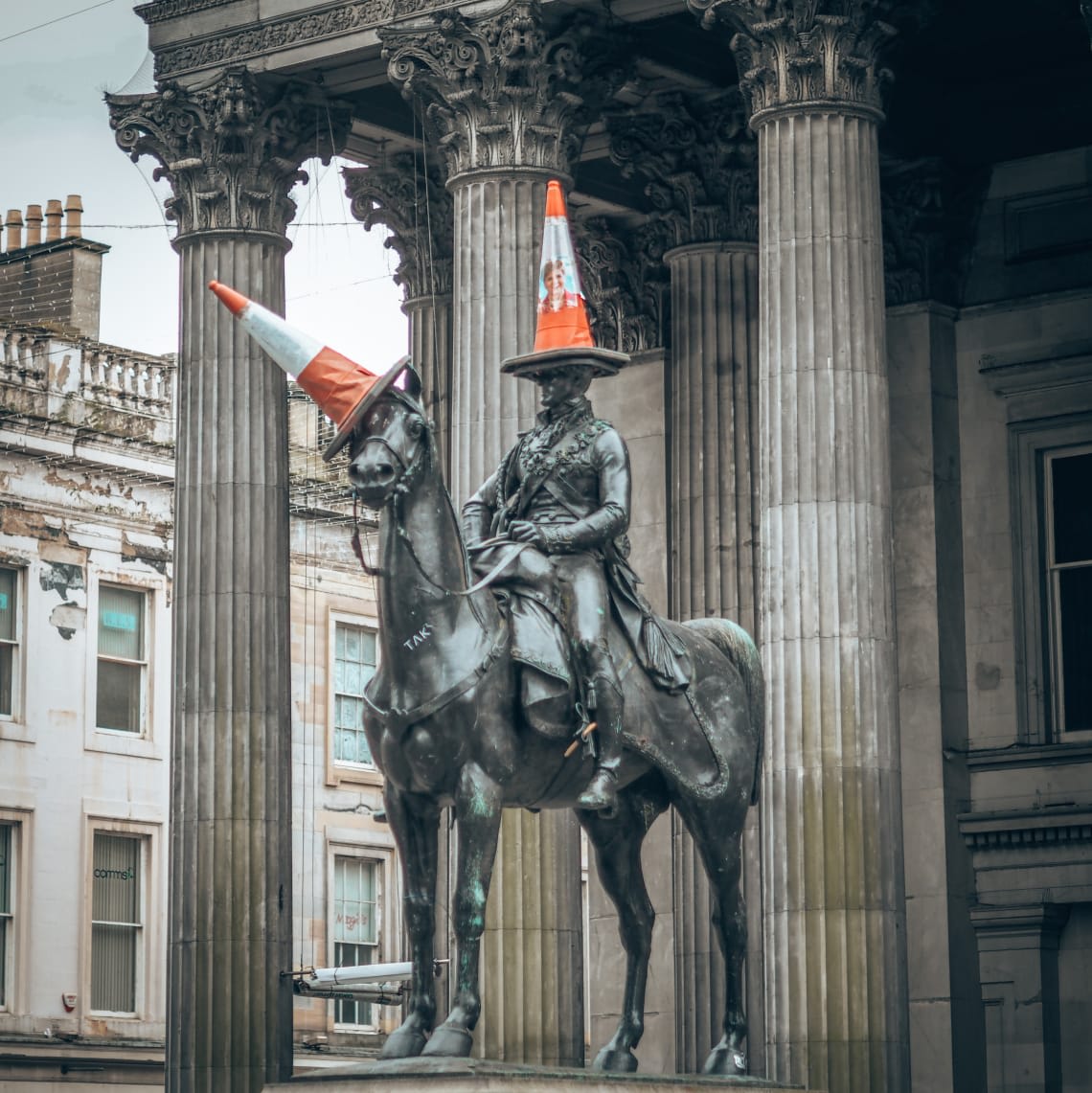 There's a famous saying that 'people make Glasgow' and it's so true. You'll even see it plastered on the walls of high rise buildings in the city. The Glaswegians are proud of it, and so they should be.
Glasgow is often underrated as Edinburgh takes the spotlight, but the two can't be compared. Edinburgh is wonderful and has many sites to see, but with it's population being mostly tourists, everyone is too easy to understand. Go to Glasgow and it's a different story.
Glasgow is always bustling with culture, music and banter. The people are varied, and some more whacky than others, but they all make it the vibrant place it is.
Be enlightened by sites like the Kelvingrove art museum, the Riverside Transport museum or the Botanic Garden; and don't forget to grab some good scran (food) whilst you're at it.
Whatever you end up doing, you're guaranteed a good time. But most of all, don't miss the Duke of Wellington statue with the cone on it's head. Priceless.
5. Stirling's historical throwback
Stirling is like a mini Edinburgh, and it's definitely one of the best places to visit in Scotland. Now I don't like to compare, but they share the same old town feel to them with the cobbled stones and impressive castles.

Right next to the city is Bridge of Allan, which is a quaint wee town filled with a delicious high street and a stunning reservoir that's great for swimming!
Though small, Stirling has much to offer with it's throwback in time. Take a walk around the castle (free for residents of the city by the way), a hike up the Wallace Monument, or a trip to the old jail and you'll find yourself feeling like you've gone back a good few years.
For a small city it has a fair amount to do. There's a great balance between nature and city, so as Hannah Montana would say, 'you get the best of both worlds!'.
Another thing about Stirling is that it has more cafes than you can imagine. My favourites are Vera, HBW, the Book Nook (it's so cute!), Unorthodox Roasters and the Burgh Coffee House. Go treat yourself!
6. Tobermory (Balamory)
A wee throwback for my Scots out there. Balamory was a kid's show in the early 2000s, filled with colourful houses and friendly characters. And great as it was, Balamory is a real place but just with a different name - Tobermory!
Situated on the Isle of Mull, Tobermory holds the key to every Scottish 90's kid's heart, and that's why I put in my top 10 best places do visit in Scotland.
You can take a wander around the bright painted houses, and get some great food as you do so.
Tobermory aside, Mull also has stunning beaches - so white and sandy you'd think it was the Caribbean!
7. The magical fairy pools in Skye
Skye is a pretty magical place, crossing the bridge as you drive over to the island, it's like you're entering a kingdom of natural wonder.
The fairy pools and well, Skye in general, aren't a secret by any means, but I had to include them. You feel like you're on the edge of the world with no worries in mind - a truly content feeling.
Take a walk up the hills as you peer over the pools, or be brave and take a dip in the cold, cold waters! They're freezing, but you won't see water more clear than that. Absolutely stunning.
8. The sunsets in Oban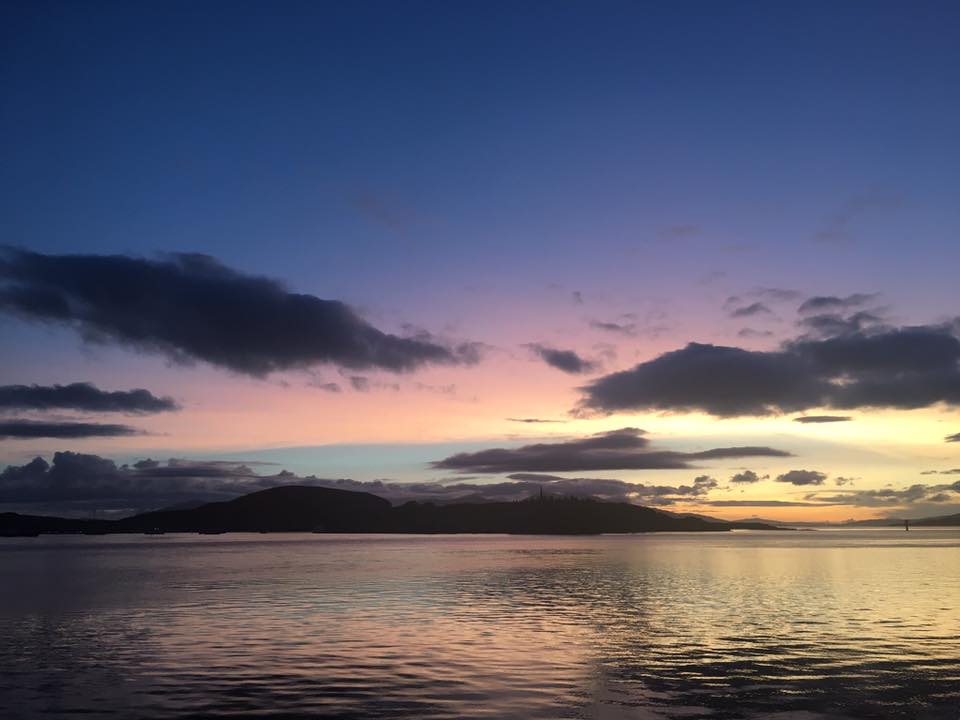 One of my favourite things, which I'm sure I share with many, is sunsets. The colours, the vibrancy, the calmness. It's just stunning!

Oban is also full of things to do, like visiting McCaigs Folley, swimming at Ganavan beach, seeing what's on at the Rockfield centre and eating at some of the best wee pubs and restaurants!
But the thing that captures my attention most is always the sky. No matter how many times I have seen the Oban sunset, I will never get tired of it. It truly is mesmerising, and what's better than getting lost in a beautiful view right?
9. Take a dip in Loch Lubnaig
Scotland is famous for it's stunning waters like Loch Lomond and of course the home to the big beast Nessie, Loch Ness. However, I think Loch Lubnaig is one of the best lochs for a wee dip, and also is a lot safer.
Top tip! If you are going swimming in any of Scotland's lochs, be sure to have people with you and don't jump in somewhere you're unfamiliar with. They may look tempting to dive right in, but are often a lot deeper and colder than people realise, so be careful!
10. Scotland countryside and its wildlife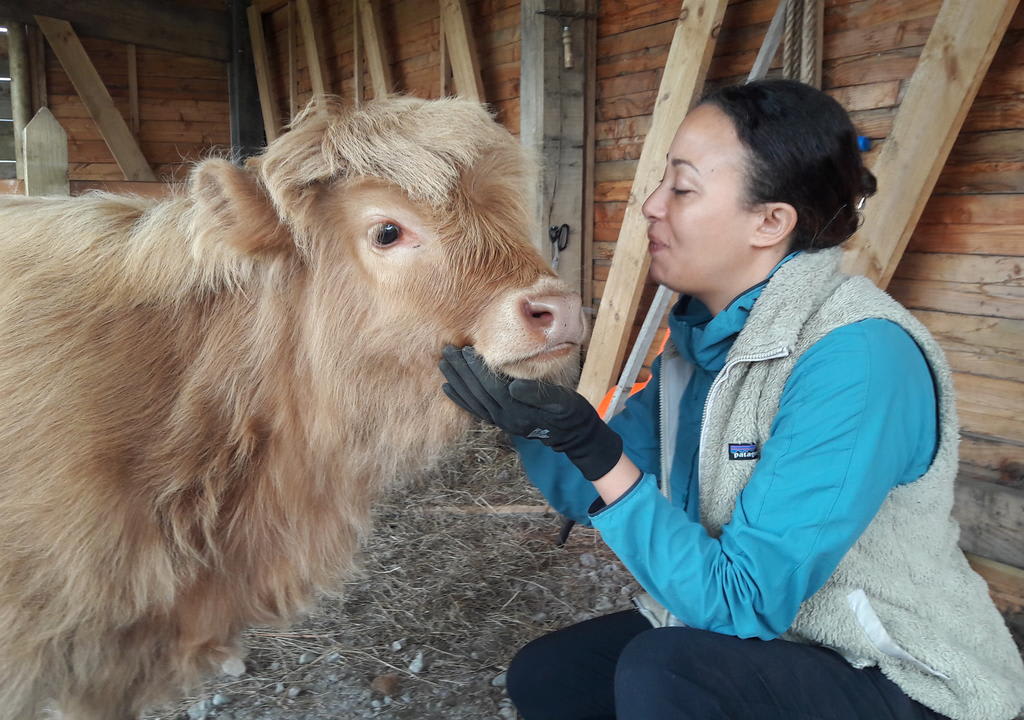 Sure, we might not have wild tigers or anything, but we do have majestic stags and adorable highland coos (cows). Their wee tufts of fur that cover their eyes will melt your heart, and a lot of them are ginger so they fit right in with the population!
Our wildlife tend to be quite shy like the deer for example, but the coos are quite happy to have a chat, or a moo with you.
If you're in Scotland countryside like the Kings House Hotel in Glen Coe, you'll find deer just wandering around and you can feed them or pet them! They're pretty friendly, so make sure you are too.
Keep reading:
How long it takes to visit the best places in Scotland?
If you just visit some cities in Scotland for a few days you'd have a nice idea of the country, but you would be missing some things and places that require planning to get to.
So I'd recomend stay at least a month.
Many people don't know yet but it's possiblie to stay a long term in Scotland on a buget, starting at 2 weeks, up to an year. What makes this possible is doing a exchange work with Worldpackers.
In the video below you can see how it works, and read about an experience volunteering in a hostel in Scotland with Worldpackers.
And iff you would like to undergo all these 10 best places to visit in Scotland, you may want a help in how to plan a long term trip.
This country, though small, is full of life and wonder. It has it's highs (very high highs) and it's lows, but it'll always leave you with a smile on your face and lungs filled with fresh air. As my dad always says, 'Scotland, what's not to love?' and I couldn't agree more.