Amazing 17 staycations ideas for a holiday in the UK
Here are 17 of the best staycations in the UK, including highlights of England, Scotland, Wales, and Northern Ireland. Ready to find yours? Check out our list!
8min
The UK is such a special corner of the Earth. Geographically, it's part of Europe but culturally it is very unique. It consists of England, Scotland, Northern Ireland and Wales, each of which is home to different cultures, languages, landscapes, and more.
You could never tire of exploring the UK. There are rugged mountains and bustling cities and peaceful beaches.

There are charming small towns, medieval castles, and rolling green hills. Whether you are backpacking around Europe with Worldpackers or looking for a fun vacation, here are some of the best places to visit in the UK.

The Worldpackers staycation experience
If you're looking for the perfect staycation in the UK and are willing to commit to somewhere between a week and three months of volunteering, Worldpackers can set you up with a host who will provide you with free lodging -plus other potential perks, like meals, tours, bicycle-access, and parties, just to name a few!

That means that by becoming a member of this global community formed by conscious travelers and welcoming hosts, you have access to a whole year of free places to sleep while you travel, for just a small membership fee!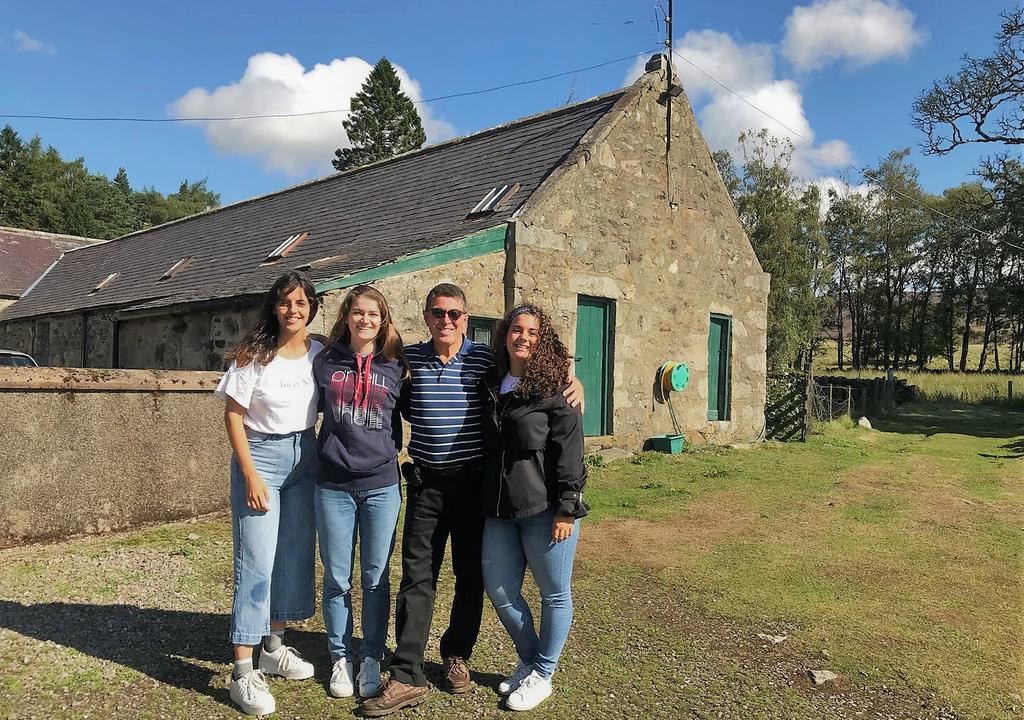 Worldpackers is a that has been promoting thousands of connections and unique experiences. By exchanging a few hours per day of your time, skills, and effort for a host, you can gain much more than simply a less expensive way to travel — but a richer life experience as well.

You'll also become part of one worldwide community of people who seek to foster the development and transformation of the world into a more socially & environmentally sustainable place.

Ready to find the perfect staycation to develop your skills and take a break from your city as a volunteer in the UK? Check out our list of UK destinations for 2021!
Amazing 17 staycations in the UK to try in 2021
1. Brighton, England
This colorful seaside city is one of the best places to visit in Southern England. Brighton is most well-known for its rocky beach, Ferris wheel, and pier.
Though the UK isn't the most typical European beach vacation spot, Brighton is where many locals and travelers head for a weekend by the sea.
Brighton also has a vibrant nightlife, lots of colorful street art, and plenty of restaurants, shops, and entertainment venues. It's overall a very exciting and beautiful city to visit in the summertime.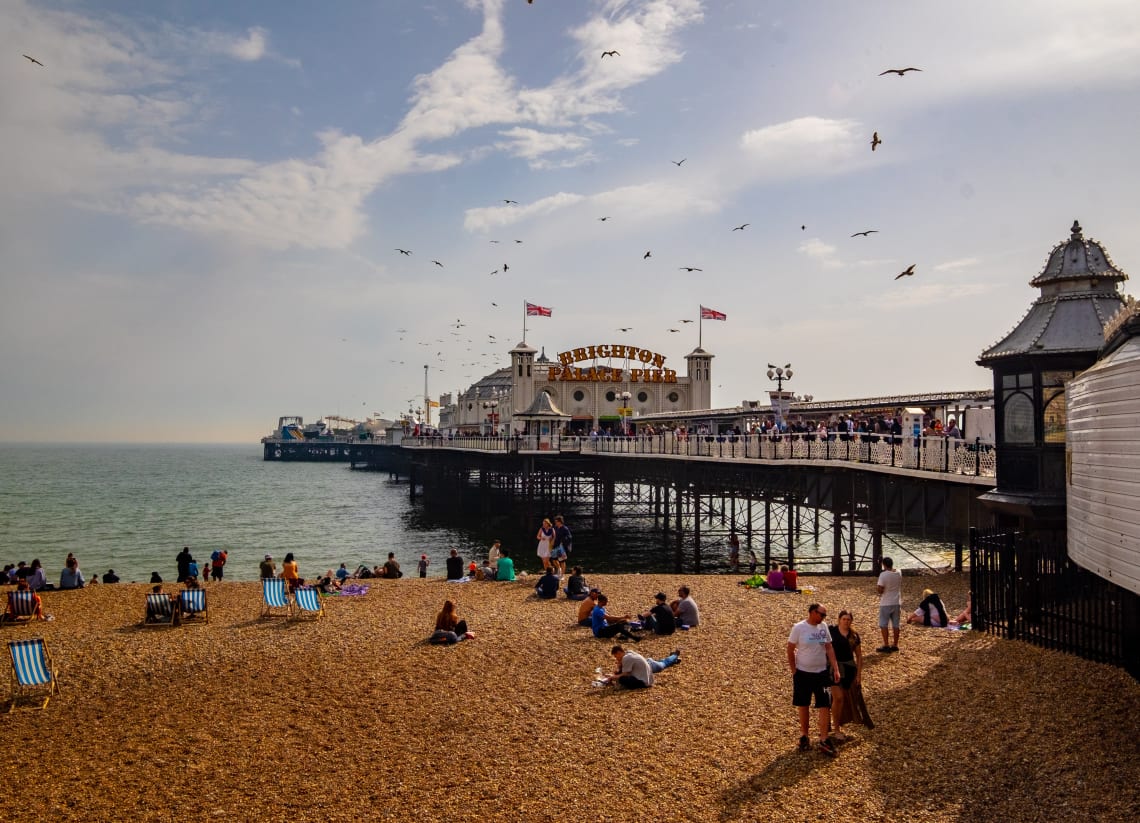 2. Snowdonia National Park, Wales
For those who love to connect with nature, Snowdonia National Park in Wales is an amazing place to go.
Mount Snowdon is the highest mountain in Wales, and you can hike to the summit if you're feeling adventurous. Mount Snowdon can be hiked in a day, and you're sure to witness lush green scenery complete with grazing sheep and mini horses.
Surrounding Mount Snowdon is stunning natural beauty, so hikers and explorers should definitely visit this peaceful corner of the UK.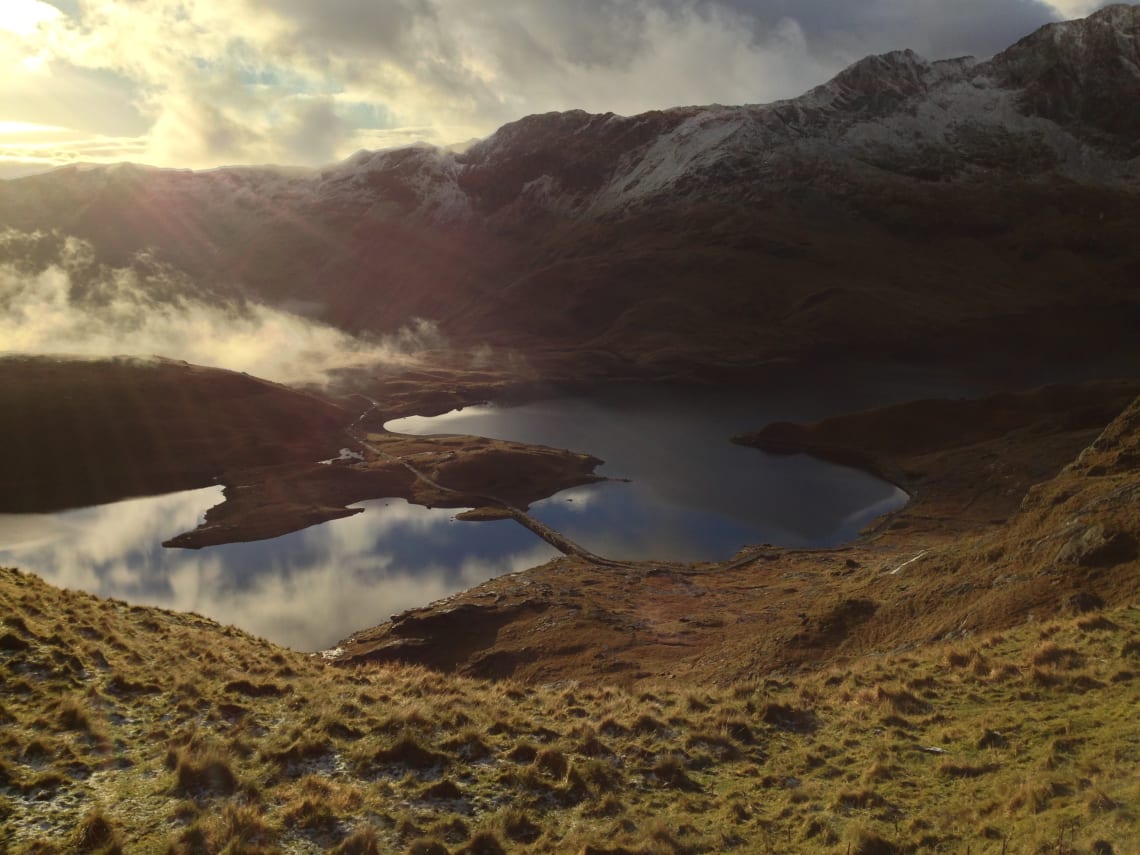 3. Bath, England
Another one of the best staycations in the UK is Bath. This quaint city in southwest England is perfect for history lovers. It was founded by the Romans in the 1st Century, and the still-standing Roman Thermal Baths are one of the city's best attractions.
The city is also famous for its regal Georgian architecture, which you can admire at the Bath Abbey, the Royal Crescent, Pulteney Bridge, and the Circus.
Even if you're not big on learning history, Bath has lots of adorable shops, vintage markets, and cozy cafes for enjoying a classic English high tea.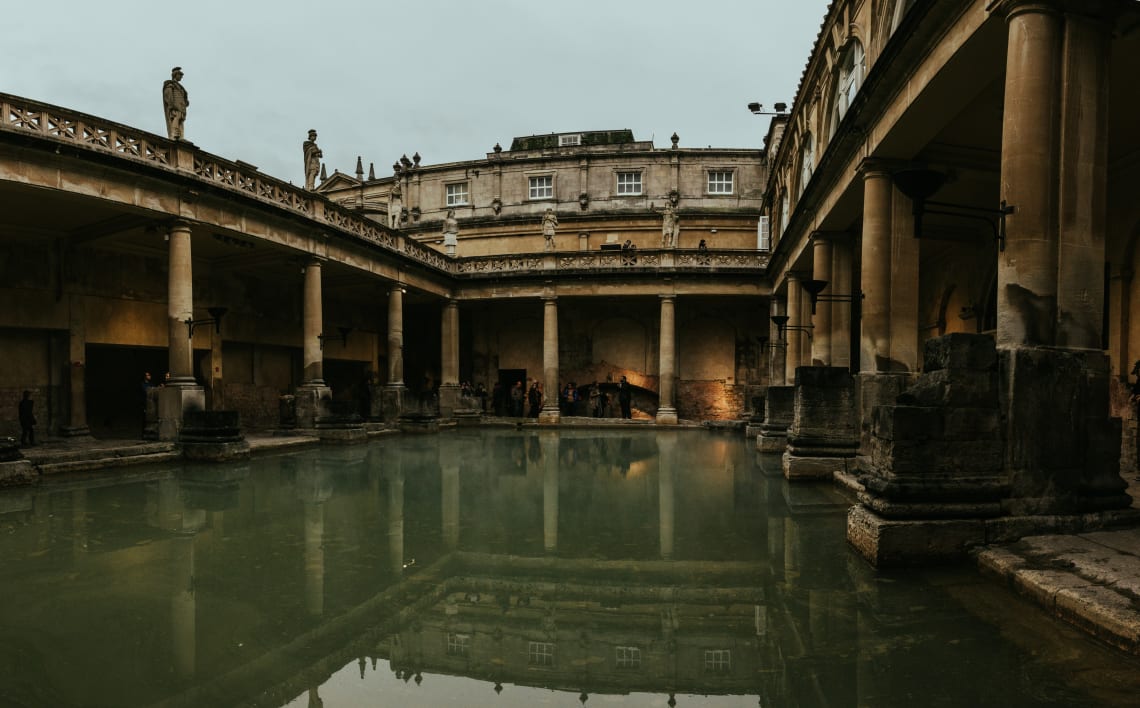 4. Isle of Mull, Scotland
This small and beautiful island off the coast of western Scotland is not very well-known among tourists, but it should be.
Full of fluffy highland cows, warm local culture, and untouched natural beauty, the Isle of Mull is one of the best staycations in the UK.
The island's capital city, Tobermory, is a lovely place to stay. Its main street is lined with brightly colored shops, including a chocolate shop, a whiskey distillery, a museum, a tea room, and more.
From the harbor, you can embark on a boat tour to see whales, dolphins, puffins, and other remote, wild islands.
5. London, England
Of course, no list of the best staycations in the UK would be complete without London. As one of the busiest and most famous cities in the world, living in London is truly spectacular.
From all the tourist attractions like the Tower Bridge, the Tower of London, Big Ben, St. Paul's Cathedral, and the Houses of Parliament, to all the underground clubs, cheap street markets, and local hangouts, London has something for everyone.
Visit one of the many free museums, stroll along the South Bank, or explore the madness of Camden Market during your volunteering experience in London.
Witness the rainbow houses in Notting Hill, eat Caribbean street food in Brixton, or relax in Hyde Park on a sunny day. There is an endless list of things to do in London on a budget and the best places to stay in London, so be sure to include it in your UK travel itinerary.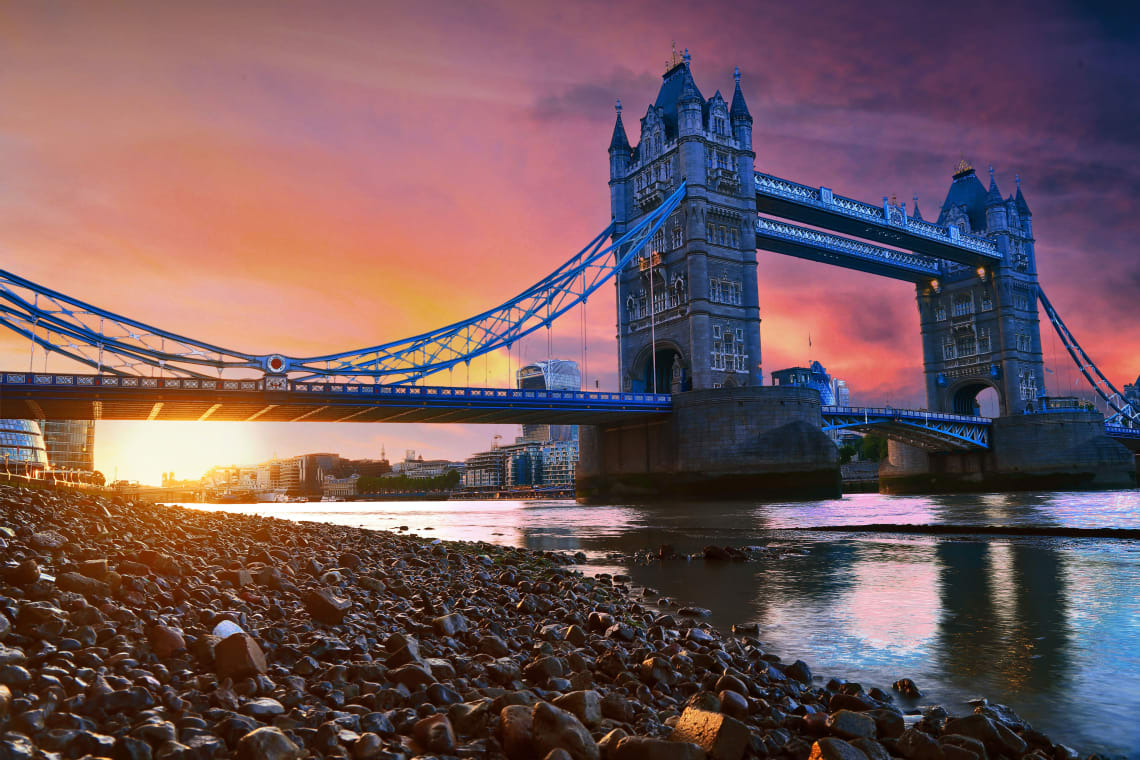 6. Dover, England
Another one of the best places to visit in southern England is Dover. This coastal town is best known for the White Cliffs of Dover, and it's worth coming down here for this attraction alone.
These massive, chalky white cliffs tower over the English Channel. Just across that thin body of water is northern France, and you can catch a ferry over to mainland Europe from here.

But spending a day on top of the Cliffs, eating berries, watching for wild ponies, and walking through the soft green grass is a great way to spend a day in England.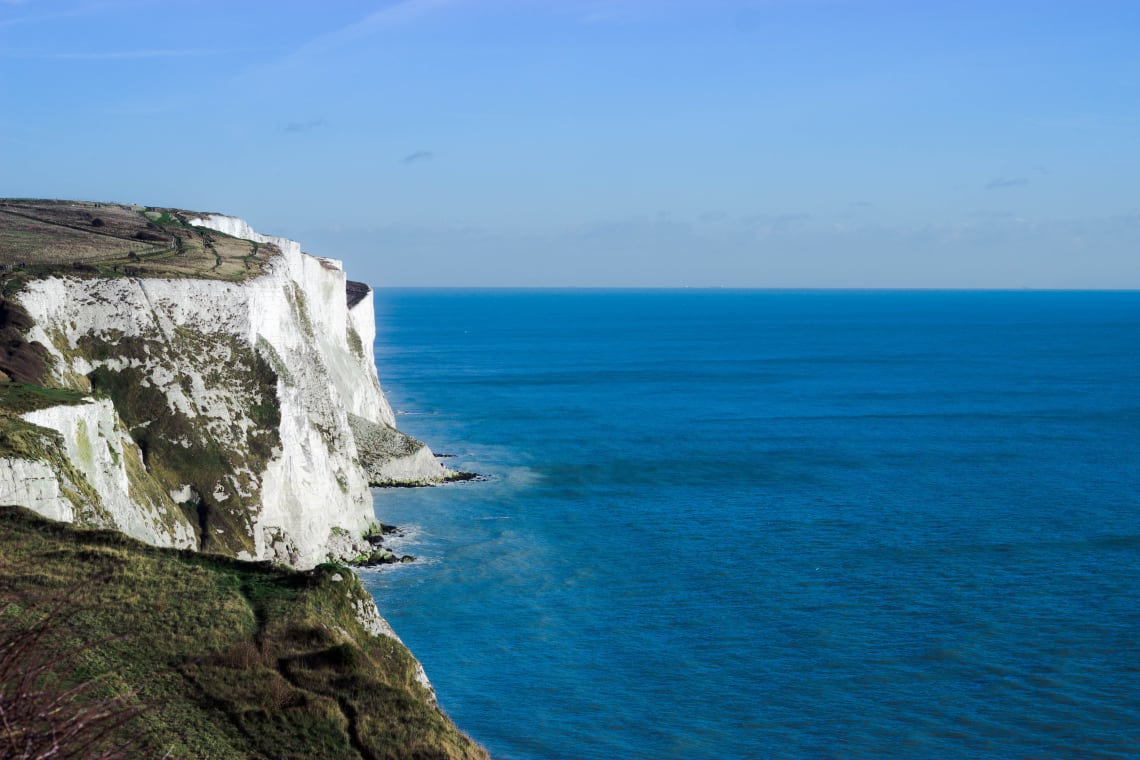 7. Belfast, Northern Ireland
Belfast is the capital of Northern Ireland, and it is full of exciting things to see and do.
Go on a sensory adventure at the museum known as Titanic Belfast, or taste delicious local food at St. George's Market. Admire the magnificent Belfast City Hall or stroll through the Botanic Gardens.
Or, escape the city and head to Cave Hill Country Park for hiking and sightseeing. This corner of Northern Ireland is home to Belfast Castle and McArts Fort, both impressive stone structures that give us a sneak peek into the UK's history.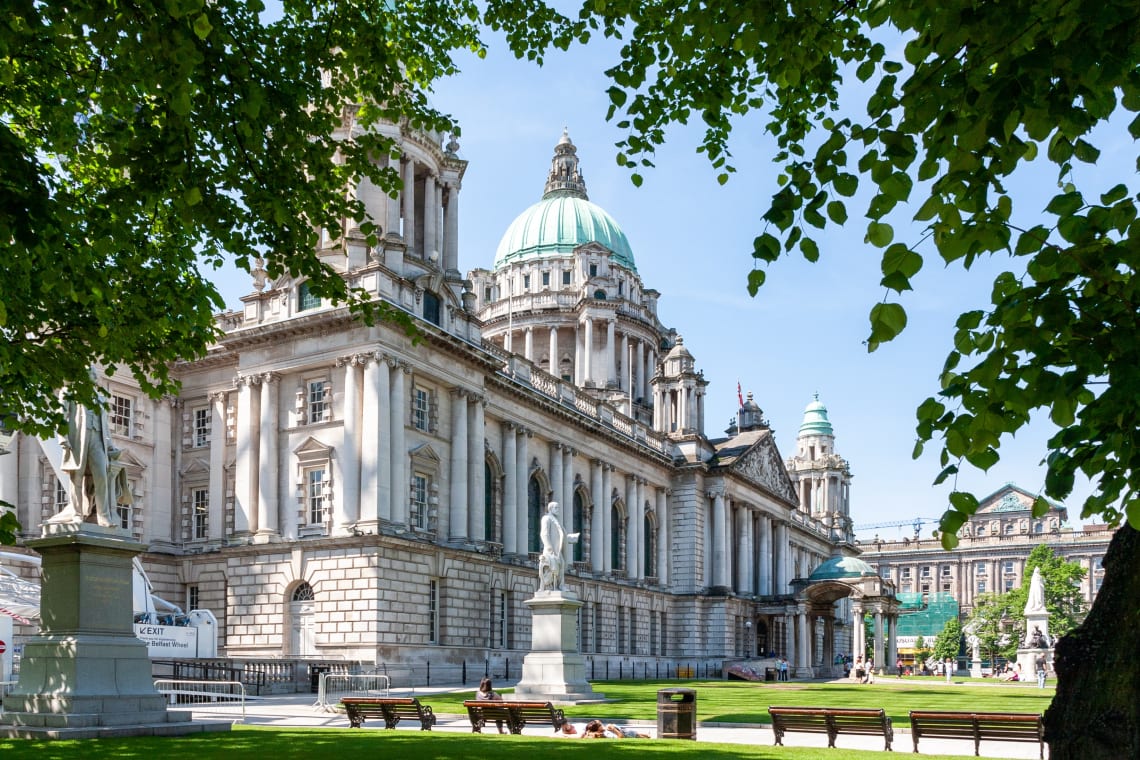 8. Lake District, England
For outdoor enthusiasts, this is one of the best staycations in the UK. The Lake District of Northern England is a gorgeous expanse of wilderness.
Here you can find everything from rolling green hills to sharp jagged mountain peaks to waterfalls and streams to, of course, lakes.
There are a few small towns up here with cozy bed and breakfasts where you can relax after a long day of hiking and exploring.
9. Cardiff, Wales
As the capital city of Wales, Cardiff is one of the centers of culture, entertainment, and politics in the UK.
For travelers who love concerts, music, museums, art, shopping or sports, Cardiff is one of the top cities to your staycation in the UK.
Some of the best attractions in this fun city include Cardiff Castle, the National Museum, Roath Park, and Chapter Arts Center.
There is also a local stadium for sports games, a waterfront cinema, and plenty of theaters, entertainment venues, cafes, restaurants, bars, and more.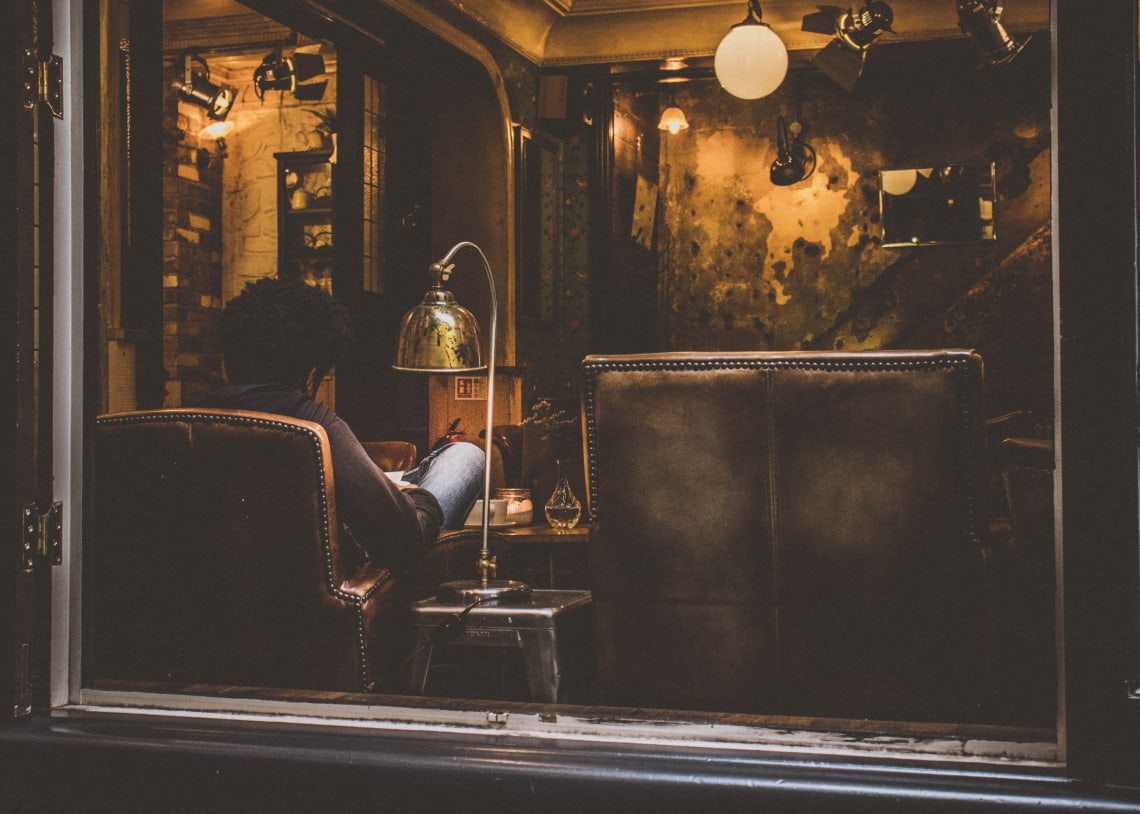 10. Edinburgh, Scotland
As one of Scotland's most popular cities, Edinburgh is well-known among travelers. And as far as cities go, it's one of the best ones in the UK. Edinburgh feels like you're stepping back in time, with its stone walls, castles, cathedrals, and statues.

It's a city that has all the modern amenities but doesn't feel like it's been completely overrun with commercialism.
Prince's Street and the Old Town are the two busiest areas of Edinburgh where you'll find all the best shops, restaurants, and nightlife. Be sure to hike up to Edinburgh Castle or Arthurs Seat for sweeping panoramic views during your volunteering experience in Scotland.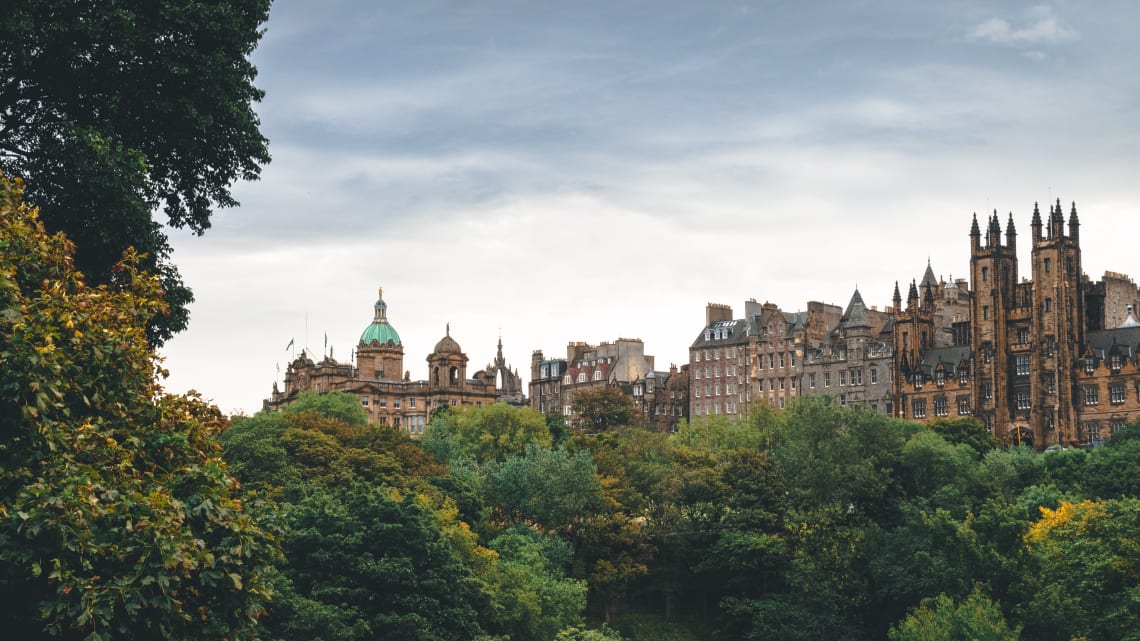 11. Isle of Skye, Scotland
The Isle of Skye is easily one of the most beautiful places to visit in the UK. Located off the coast of western Scotland, the Isle of Skye is a rugged land packed with interesting natural sights.
You can go hiking up to the odd rock formations of Old Man of Storr, or walk along the grassy, hilly, sloping valley called the Quiraing. There are mountains, waterfalls, meadows, beaches, cliffs, and a few adorable little towns.
The Isle of Skye is also famous for its "Fairy Pools", where streams flowing down from the mountains have bright blue water that looks almost magical.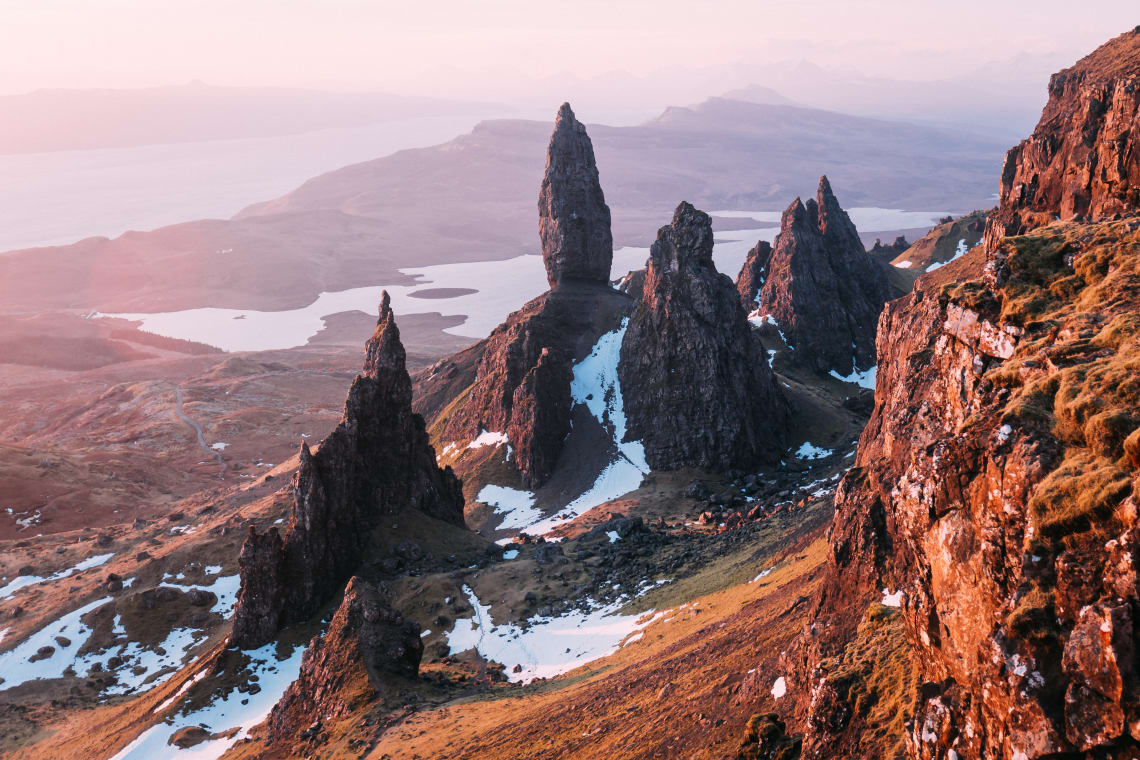 12. Oxford, England
One of England's most famous cities, Oxford, is well known for its prestigious university. But whether you are a student or not, this charming town is absolutely worth the visit.
Oxford boasts magnificent architecture, landscaped gardens, historical monuments, as well as nice restaurants, cafes, and pubs. It also has a nice canal and plenty of picturesque, colorful buildings to visit during your volunteering experiece in Oxford.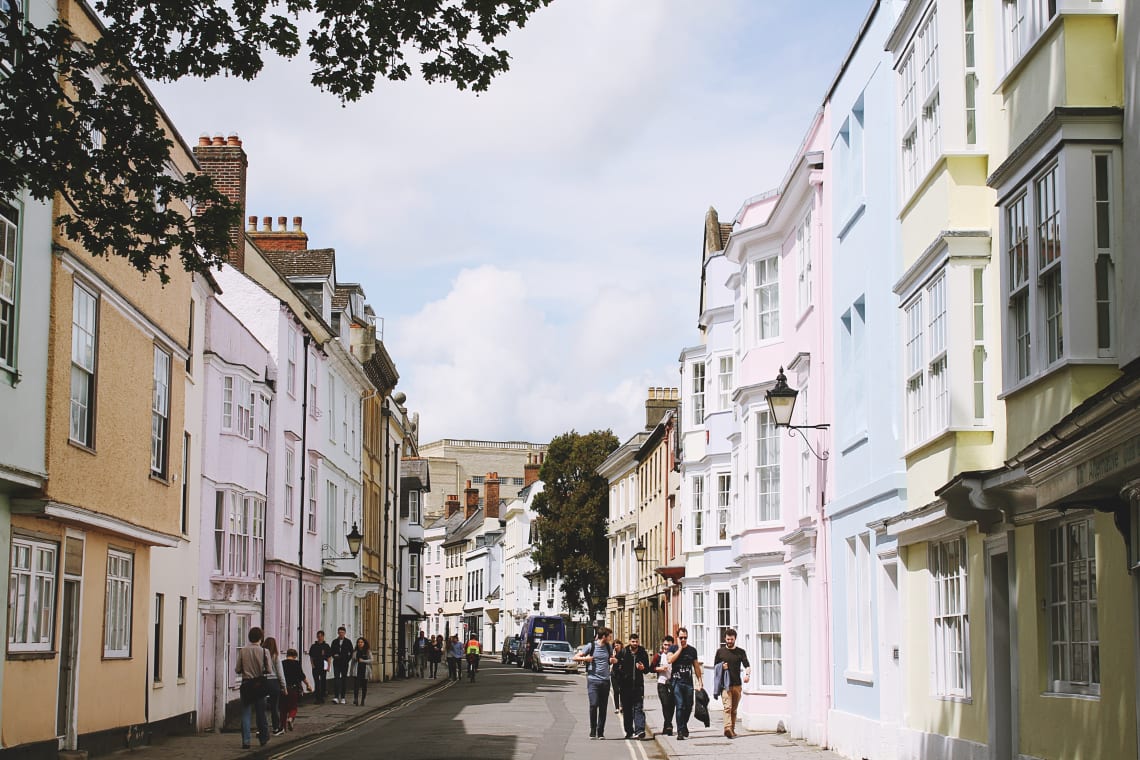 13. Swansea, Wales
Swansea is a city for travelers who love sports, art, and culture. Swansea Market is a bustling sight in the city where you can shop for local handicrafts, food and produce, and more.
Wind Street is the hub for nightlife, and the National Waterfront Museum is one of the city's best museums.
Swansea is located on the south coast of Wales, so it also has a nice beach and a pier. It combines the art and culture of a big city with the peaceful vibes of a coastal town, so Swansea is one of the best staycations in Wales.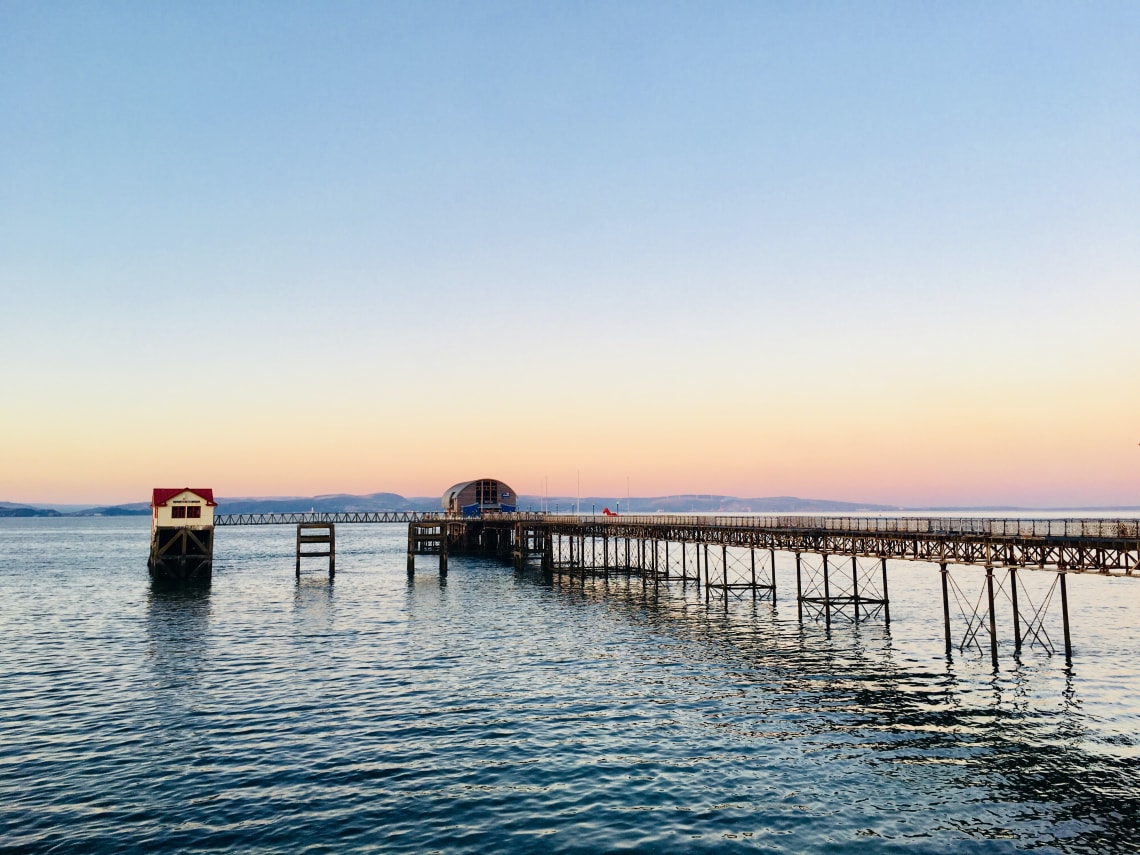 14. Orkney Islands, Scotland
The mysterious Orkney Islands have some of the UK's most remote and rugged scenery. Located off the coast of northeastern Scotland, this archipelago is home to lots of well-preserved remnants of the Neolithic Era (from 10,000-4,500 BC).
Some of the coolest Neolithic sites include the village of Skara Brae and the Ring of Brodgar. Both sites are incredible to witness!
You can also embark on a wildlife tour in hopes of seeing seals, eagles, otters, dolphins, porpoises, and more.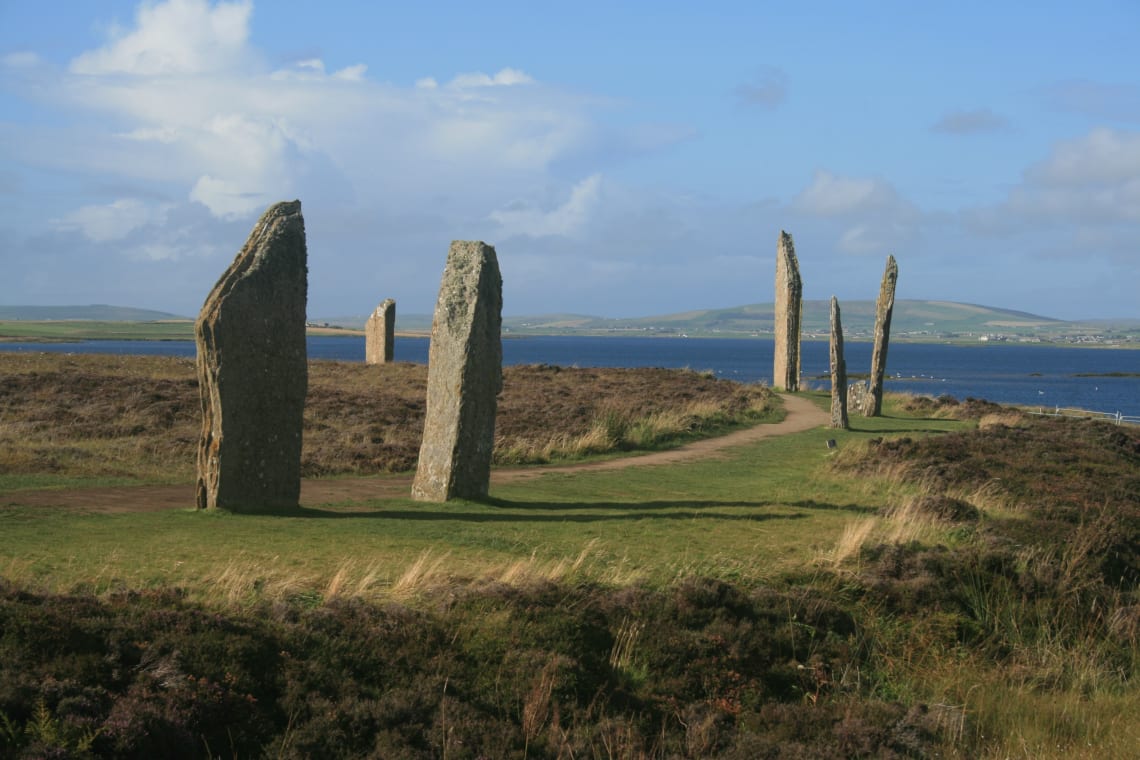 15. Giant's Causeway, Northern Ireland
This mystical natural attraction is one of the most incredible things to see in the UK.
Located on the north coast of Northern Ireland, this UNESCO World Heritage Site is a mind-blowing natural phenomenon.
Ancient volcanic activity caused thousands of basalt columns to stick up out of the sea. The resulting scene is fascinating because it looks like something man-made but it's completely natural!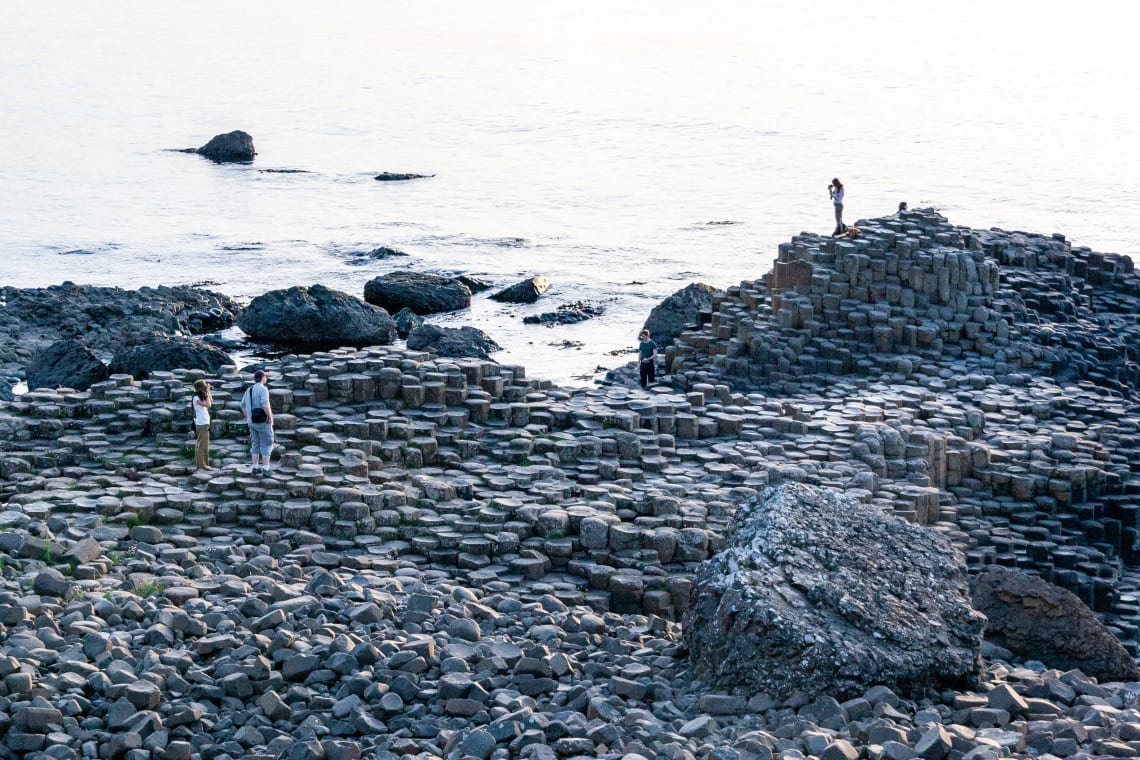 16. Cornwall, England
Cornwall is the southwestern tip of England and it is absolutely gorgeous. This is one of the best staycations in the UK for the summer.
There are sunny beaches with bright blue water, plenty of green fields perfect for walking and having picnics, and lots of nice small villages like Falmouth, St. Ives, Newquay, and Fowey. You can even surf here if you bring a wetsuit to keep you warm!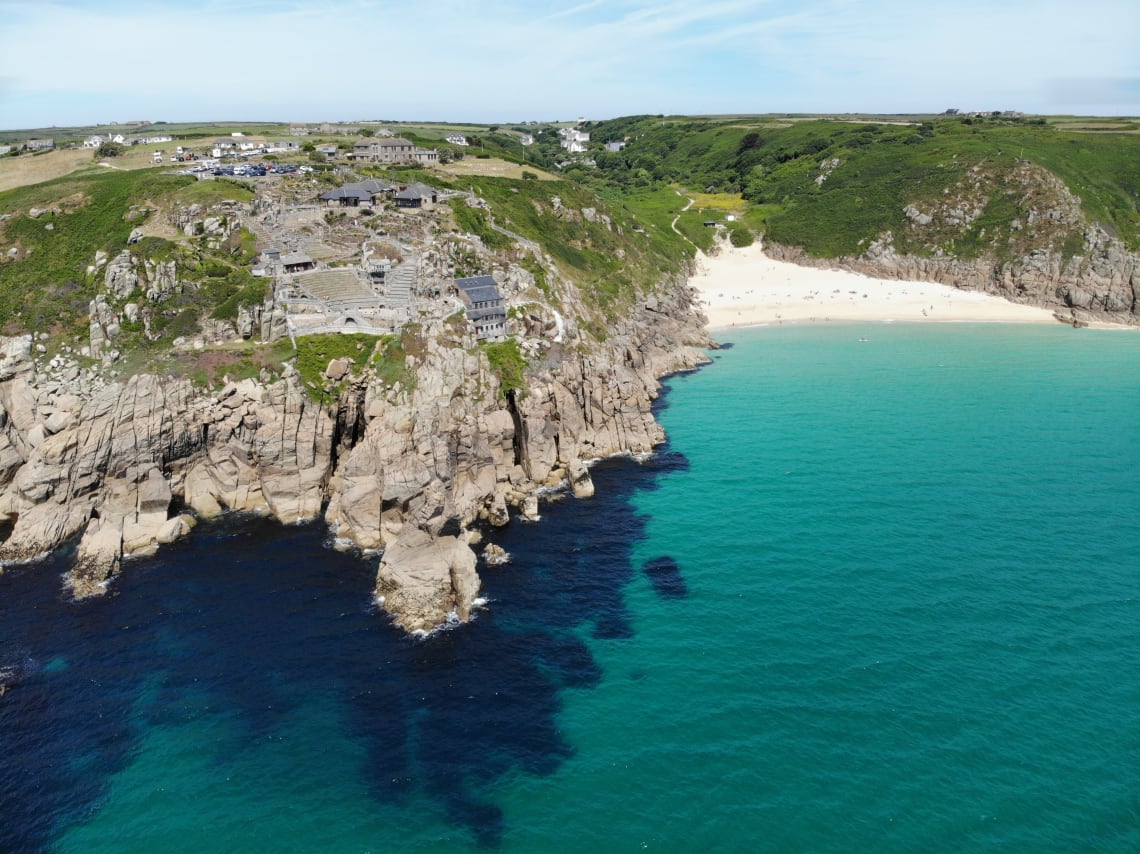 17. Inverness, Scotland
On the northeast coast of Scotland lies Inverness, the largest city in the Scottish Highlands. It is most famous for its 19th Century castle as well as its other historic monuments.
Inverness has a few interesting museums, beautiful churches, and a Victorian Market that is fun to browse through.
If you want to see more fascinating history of the area, visit Clava Cairns the Bronze Age burial ground, or Urquhart Castle from the 13th Century.
Inverness is a great place to try Scottish delicacies as well, including haggis, shortbread, and whiskey.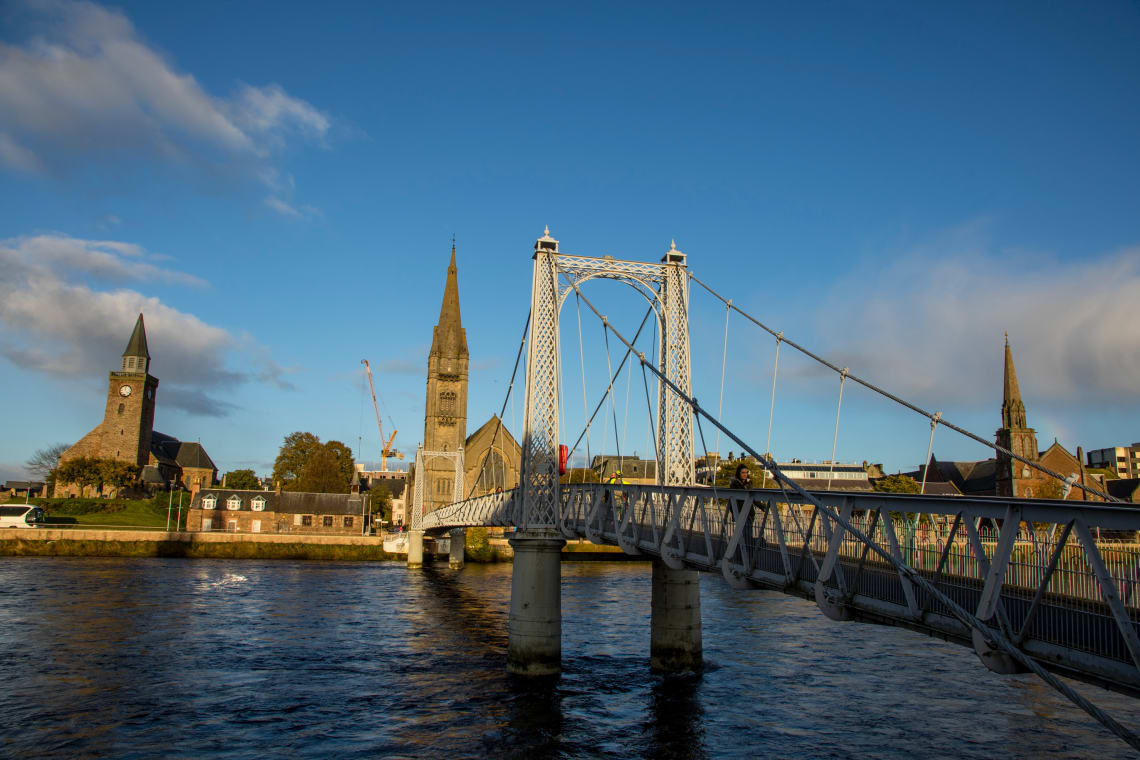 And there it is! Choose the best staycation for you from these 17 amazing ideas.
England, Scotland, Wales or Northern Ireland? Which of these will be the destination of your next volunteering experience with Worldpackers? Leave your comment and let me know!