16 awesome places worldwide to get free accommodation in exchange for work
Looking for cheap places to travel in 2018? Check out our selection of places to get room and board around the world that include nature, beaches, cities, culture... all of it!
9min
The curiosity and willingness to explore new places is not lacking for many people. The issue is when willingness comes up against a tight budget and the increasingly high prices of tickets, lodging, and food.
This article offers options where you can stay for free around the world by offering help in exchange for accommodation. This will help you plan trips that are way less expensive, and in turn, travel more!
Want to know how to stay for free around the world? The solution to all your travel-related budgeting problems is... work exchange.
It goes like this: tons of hostels, NGOs, ecological projects and family home-stays are looking for volunteers to exchange work for accommodation.
For just a few hours of work each day you are guaranteed free accommodation, new friends and a different way of getting to know your destination. The length of stay, amount of work hours you'll help with each week, and number of meals that will be provided are all set up before the trip!
Whether you want to travel on a budget or live like a local while traveling, the Worldpackers travel experience is guaranteed to offer you a unique way of experiencing your dream destination.

You might also like: 14 TOP cheapest countries to visit as a Worldpackers volunteer
16 awesome places worldwide to get free accommodation in exchange for work
1. Bangkok, Thailand
Bangkok is Thailand's capital and most populous city, and is considered the financial, historical, and cultural center of the country. Tourism is extremely popular throughout the city and includes palaces, temples and museums, as well as shopping areas.
The Fu House Hostel is in the center of the city, but in a quiet neighborhood with easy access to transportation. The available position at this charming hostel is in reception and the tasks are simple: check guests in and out, perform various cleaning tasks and prepare breakfast.

If you're traveling to this beautiful land, I definitely recommend searching for more information about local tours and activities. No matter what your expectations, Thailand is bound to be a one-of-a-kind travel experience.
2. Cancún, Mexico
One of the main tourist destinations in Mexico, Cancún is a city on the northeast coast of the Yucatán Peninsula in the southeast Mexican state of Quintana Roo.
The city became famous for its paradise-like beaches of fine sand and a crystalline blue sea.
In addition to the idyllic beaches, ancient ruins, vegetation, weather, parks and extensive marine life also attract many tourists.
Thanks to the Cancún's nonstop wild atmosphere, the Mezcal Hostel is perfect for those that like to party.

The position includes helping with the general operation of the hostel and giving attention to the guests, which provides you the opportunity to meet incredible people from all over the world!
3. Budapest, Hungary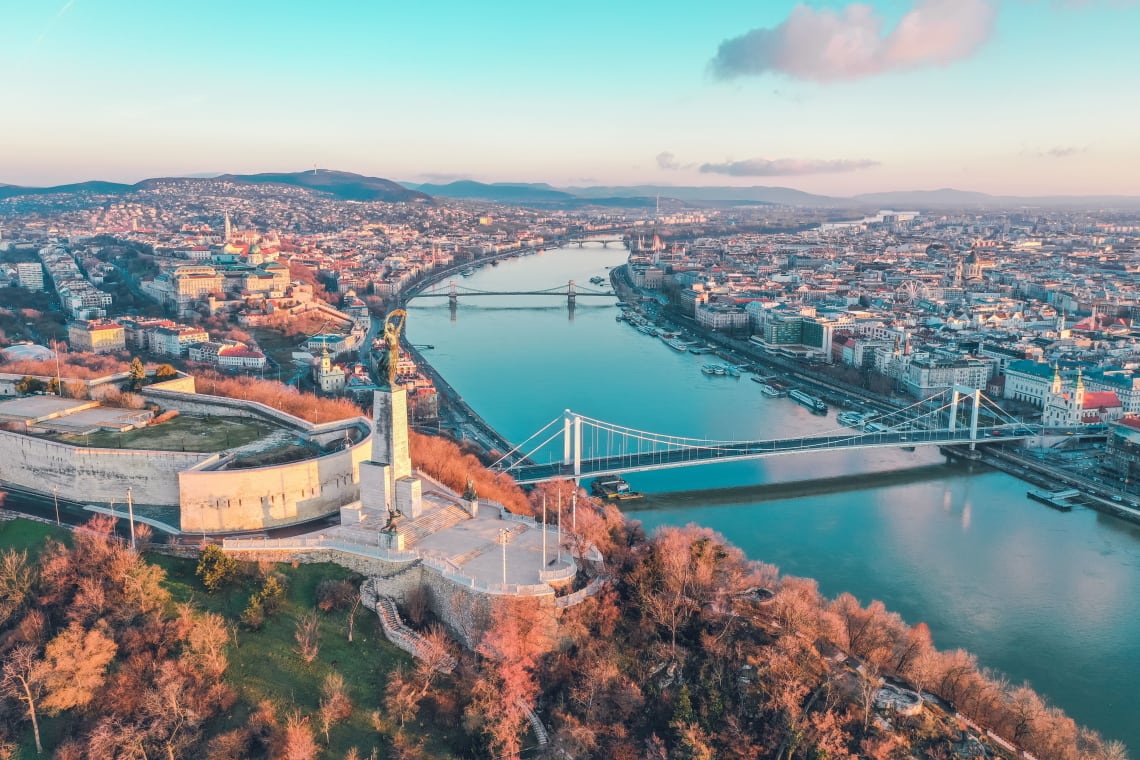 Considered one of the most beautiful cities in Europe, Budapest is Hungary's capital and most populous city. Know by all for its charm, restaurants, cafés, bars and parties, the city is worth a visit from every type of traveler.
The Budapest Budget Hostel is a host that receives a lot of volunteers who work in exchange for room and board. The position currently available is to help the lead receptionist in the afternoons with receiving guests, answering questions and keeping an eye on everything that's happening in the hostel.

4. La Serena, Chile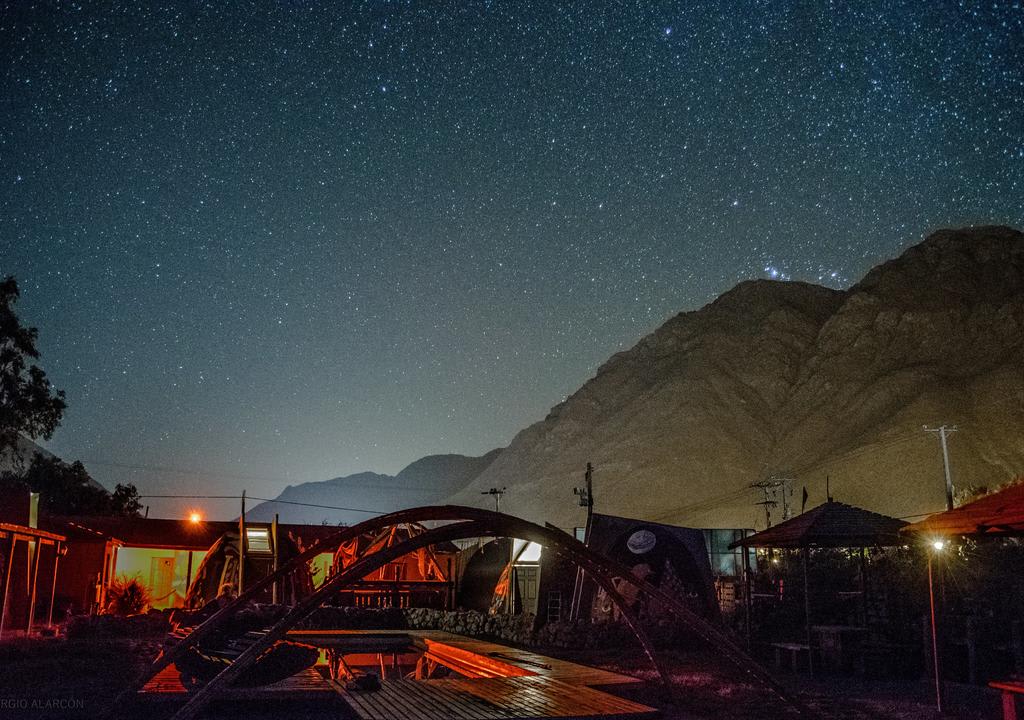 La Serena is part of the Elqui province in Chile. It's the second oldest city in the country and exhibits historic architecture from the Neocolonial era. The city also boasts beautiful beaches that attract many tourists during the summer.
The Elqui Valley is known for astronomical observatories and for being a mystical destination. The Hostel Cosmo Elqui is building a new hostel in the area and needs help with carpentry, construction and painting. During free days, it's possible to use the facilities already built in La Serena.
5. Makuyu, Kenya
Kenya is a country full of beautiful natural landscapes and animal diversity that attracts many tourists interested in getting to know the African savanna. However, the country still suffers from various socio-economic problems and needs humanitarian support.
The Makuyu Education Initiative (MEI) is an NGO set up in the village of Makuyu and aims to help needy children escape malnutrition and other obstacles, providing healthcare, nutritional meals and private classes.
The NGO seeks volunteers that are interested in assisting with children's health screenings or preparing nutritional meals, and/or taking photos and producing videos to raise funds and awareness. If you can help in other ways, they are open to new ideas!

6. Battambang, Cambodia
Battambang is one of largest cities in Cambodia and has a special charm for being a riverside community and still preserving their colonial architecture.
Cambodia is a Buddhist country and 95% of the population follows the religion, making it famous among travelers for the beautiful temples scattered throughout the country. However, it is a country marked by past conflicts and the population is still suffering from its dark history. Although the current government tries to improve socio-economic aspects, all help is welcome.
One option to help the children of the country is the English School & Construction Project NGO. It was created by a Cambodian teacher with many years of experience to help raise the level of education for Cambodian children.
The NGO is currently seeking volunteers to join the team of local teachers and help teach English!
7. Facatativá, Colombia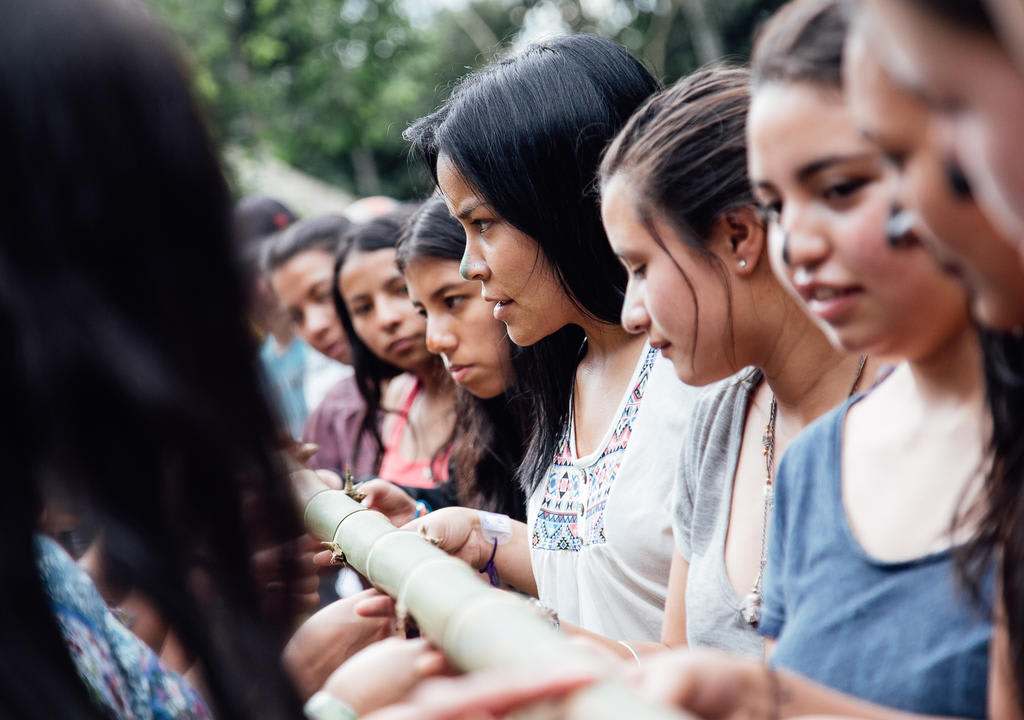 Facatativá is a city that sits a few kilometers outside Bogotá, the capital of Colombia, and is famous for the Piedras del Tunjo Archeological Park that has large rock formations that were once the bottom of a lake.
In this small city, there is a group of missionary friends that work to help children and young people. The activities are playful, spiritual, eco-friendly and very varied.
Their organization, La Fundación, is seeking volunteers to help with the kids as well as take some photos.
8. Kathmandu, Nepal
Kathmandu is the capital and largest city of Nepal. The Kathmandu Valley comprises three historic cities — Kathmandu, Patan, and Bhaktapur — and is a UNESCO World Heritage Site.
Due to its proximity to the Himalayan Mountain Range and Mount Everest, Kathmandu is a well-known destination for climbers and outdoor enthusiasts.
Hindu temples and Buddhist statues also attract many tourists to the country.
Despite its captivating cultural riches, poverty in Nepal is rampant and the country remains one of the poorest in the world.
In the face of this situation, a local project was created called Children Home Nepal, where women, children and the general Nepalese community receive help.
Children Home Nepal currently helps (and houses) 11 children. They need volunteers to teach English and basic computer skills, help with household chores, share love, smiles, sing, dance, and spread positivity!
9. Alto Paraíso de Goiás, Brazil
What's better than free accommodation in Brazil? A work stay exchange, of course.
Alto Paraíso de Goiás is one of the most mystical and beautiful destinations in Brazil. The city is located in the Chapada dos Veadeiros, a beautiful national park filled with canyons, plateaus, waterfalls, rivers and natural pools.
At the entrance of the park is the small and charming village of São Jorge. There you'll find Capim Estrela, a place of therapeutic and experiential accommodation, very close to nature.
The project is seeking volunteers that want to help in the final stages of bio-construction, seedling planting, landscaping, internal organization, maintenance service, and cleaning.
Locals like to say Brazil is a continent in and of itself. This tropical country is full of natural beauty and multicultural cities where you can do some of the best travel tours in the world. If you're planning to spend some time in Brazil, make sure to check out reviews on all Brazil tours! You're bound to have the travel experience of a lifetime.
10. Parma, Italy
What better place to work abroad in exchange for room and board than Italy?
Known for culinary tourism, Parma is an Italian city full brimming with charm and culture. Besides the famous prosciutto and parmesan, the region also displays many traces of the ancient time of its construction in 1500 BC. There are theaters, churches and museums... all well-worth a visit!
In this small city, the Eudokia farming community staff are setting up the Agri-Mountain Renewable Energy Park and is seeking volunteers for eco-construction, gardening, tree planting, greenhouse cultivation, and cultural and culinary activities.
11. La Fortuna, Costa Rica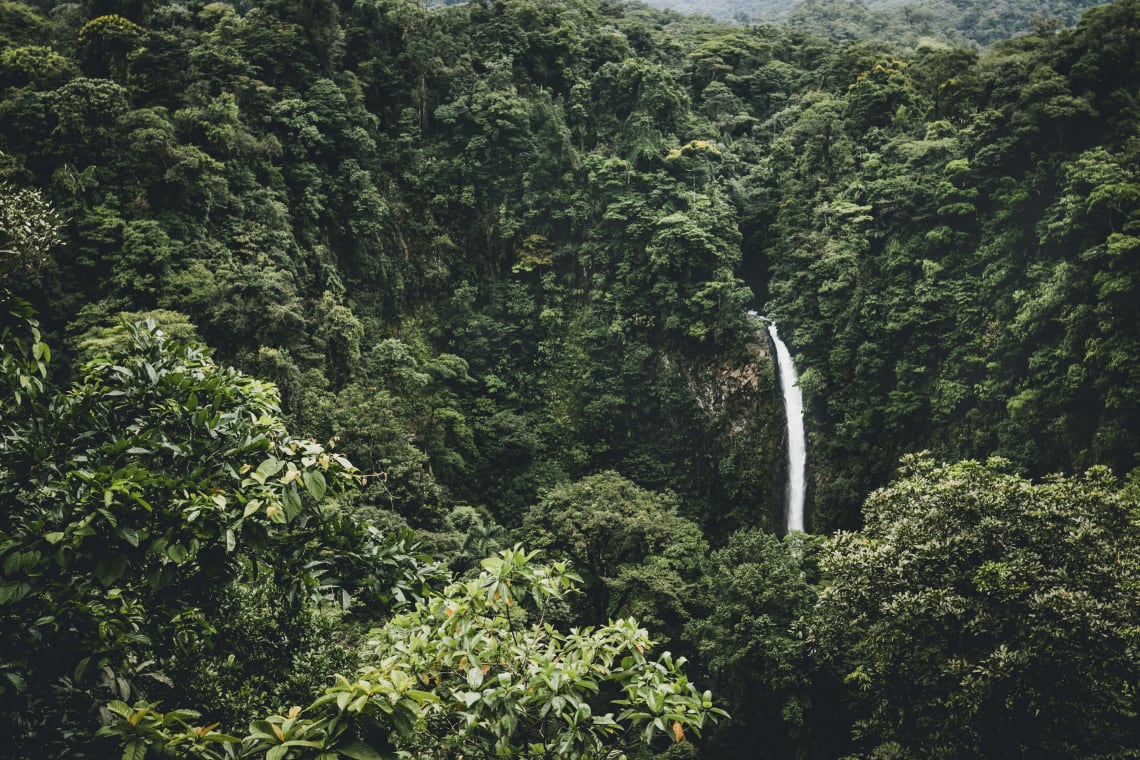 The small and touristic city of La Fortuna is located at the bottom of one of the most famous volcanoes in Costa Rica, the Arenal. The city is home for travelers who want to get up close and personal with an active volcano.
Waterfalls, thermal baths and adventure activities like rafting, zip-lining and volcanic hikes are also popular attractions.
The eco-lodge Rancho Margot is a very interesting project that offers both student programs and guest classes for anyone around the world that wants to know more about sustainability.
Their volunteer program allows participants to contribute to their community by helping with general maintenance of the eco-lodge and farm. You'll receive free room and board in exchange for work, and in your spare time, enjoy free yoga classes or recharge in Costa Rica's vibrant nature.
12. Montpellier, France
Montpellier is a famous city in the south of France. With some 70,000 students, it's a decidedly young (and energetic) city.
Historical, cultural, modern, bold, beautiful, and full of charm, so many words could describe Montpellier! From Michelin-star chefs to dance festivals, music to theater, street art to painting and photography exhibitions... Montpellier is a traveler's dream.
A few kilometers from the city, there is a collective of travelers working to maintain a sustainable community.
The Cat Farm offers a unique opportunity to learn new skills, refine your talents, make lifelong friends and build a masterpiece together. They are currently seeking volunteers for gardening and permaculture. If you want to work in exchange for room and board abroad, this is your lucky break!
13. Calamuchita, Argentina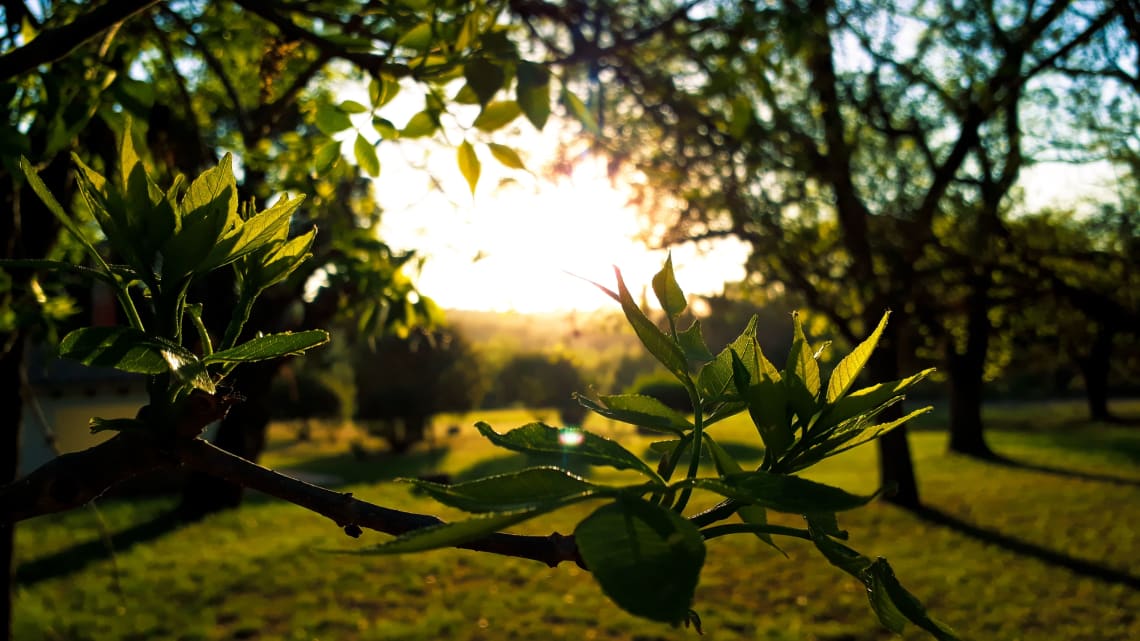 Argentina is the second largest country in South America and is well-traveled by tourists from all over the world, mainly by Brazilians.
Calamuchita is a small city located in the Calamuchita Valley, a region known for beautiful lakes and landscapes. The city is especially known for its mountain views, European architecture and unforgettable cuisine.
In the valley there is a small family looking for volunteers to help with an eco-construction project. The tasks include maintenance, gardening and construction, and they are always open to creative new ideas that help contribute to the project's development!
14. Chiang Mai, Thailand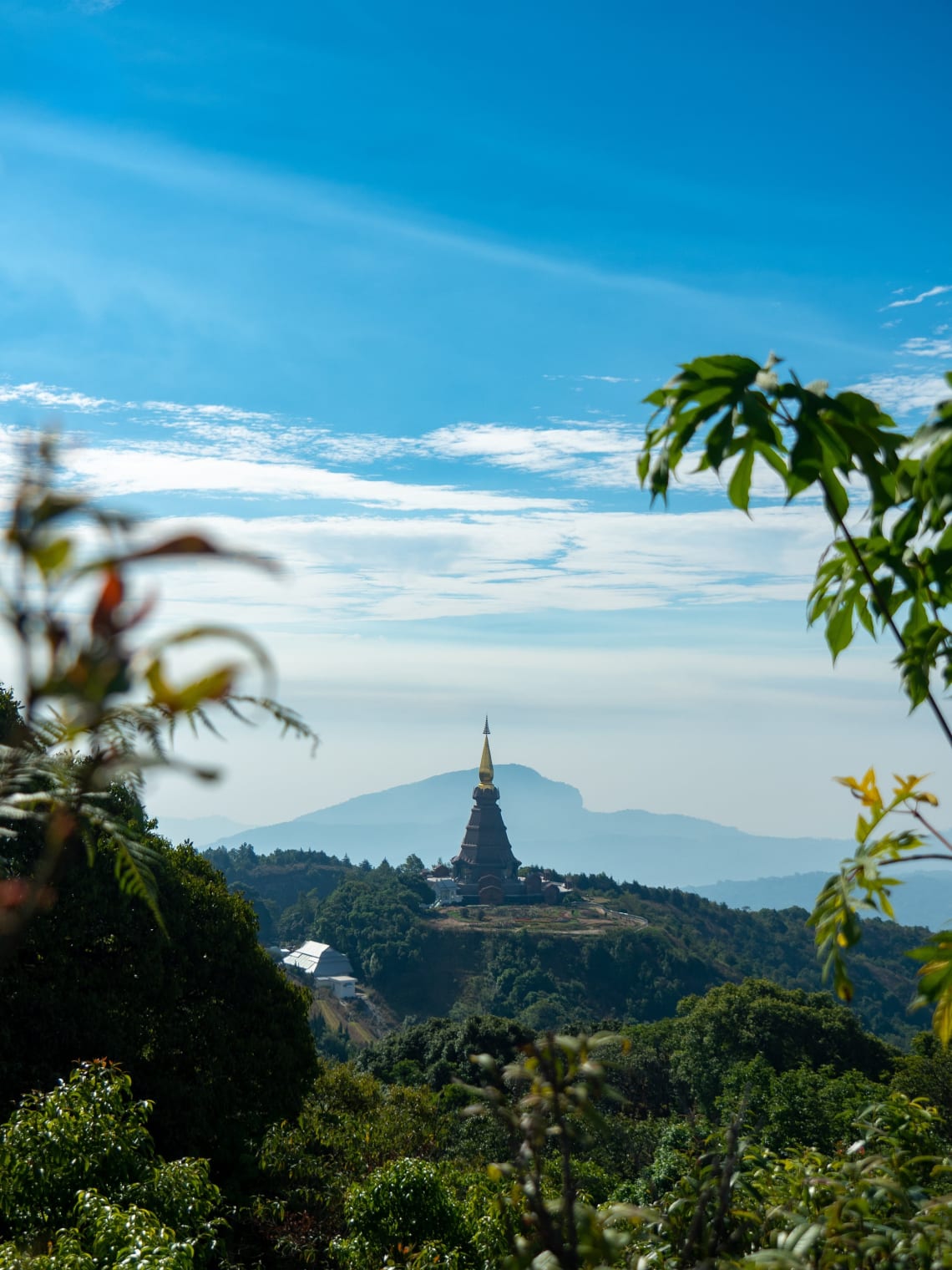 Located in the north of Thailand, Chiang Mai is the second largest city in the country. With over 300 temples, or 'wats', scattered throughout the city and surrounding countryside, it is considered Thailand's spiritual capital.
With a different climate from bustling Bangkok and incredible natural beauty, Chiang Mai receives a great number of tourists that want to experience the city's interesting museums, wonderful spas, incredible cuisine, relaxed atmosphere, and stunning surrounding scenery.
A Turkish-Thai family is building a self-sufficient community in the eastern mountains of Chiang Mai. They are seeking help with organic planting, design and construction. This is the perfect opportunity to receive free accommodation for work in one of the most ideal travel destinations in Thailand!
15. Santa Cruz, United States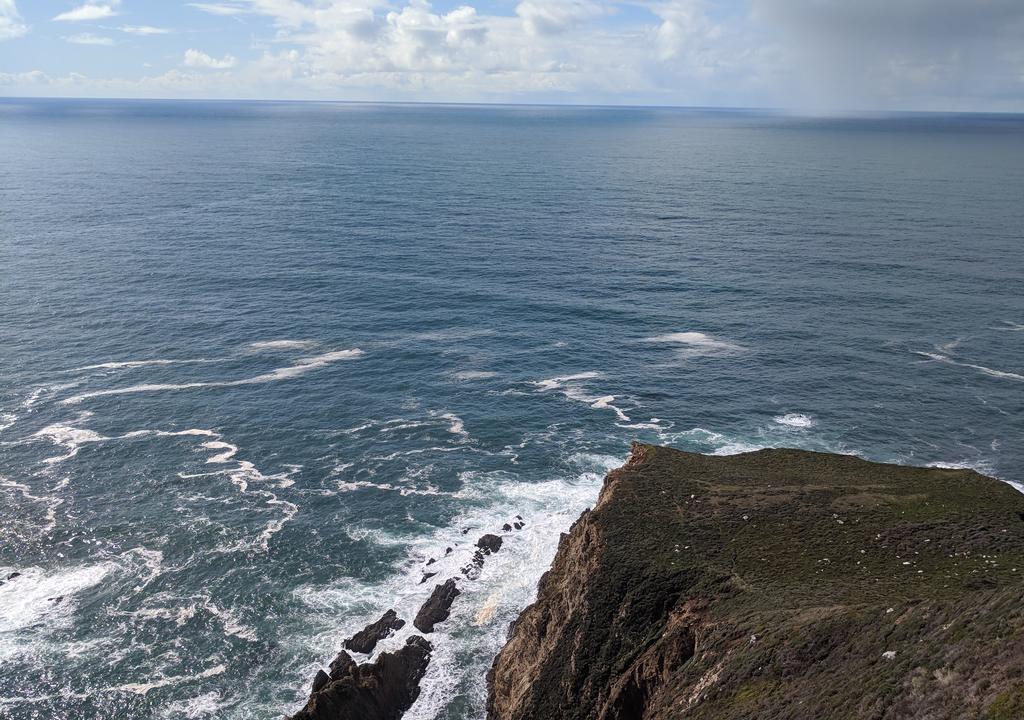 What could be better than free room and board in exchange for work in California?
Santa Cruz is your typical sunny, California-dream city. Its famous beach boardwalk and seaside amusement park attract tourists from all over the world. Santa Cruz is also well-known for thriving surf and skate culture.
If you are interested in spending some time in California, a couple is accepting volunteers in their house to help with cleaning, garden care, and various handyman jobs. In exchange for a few hours of work, you can enjoy beautiful Santa Cruz in a more local and inexpensive way!
16. Bacharach, Germany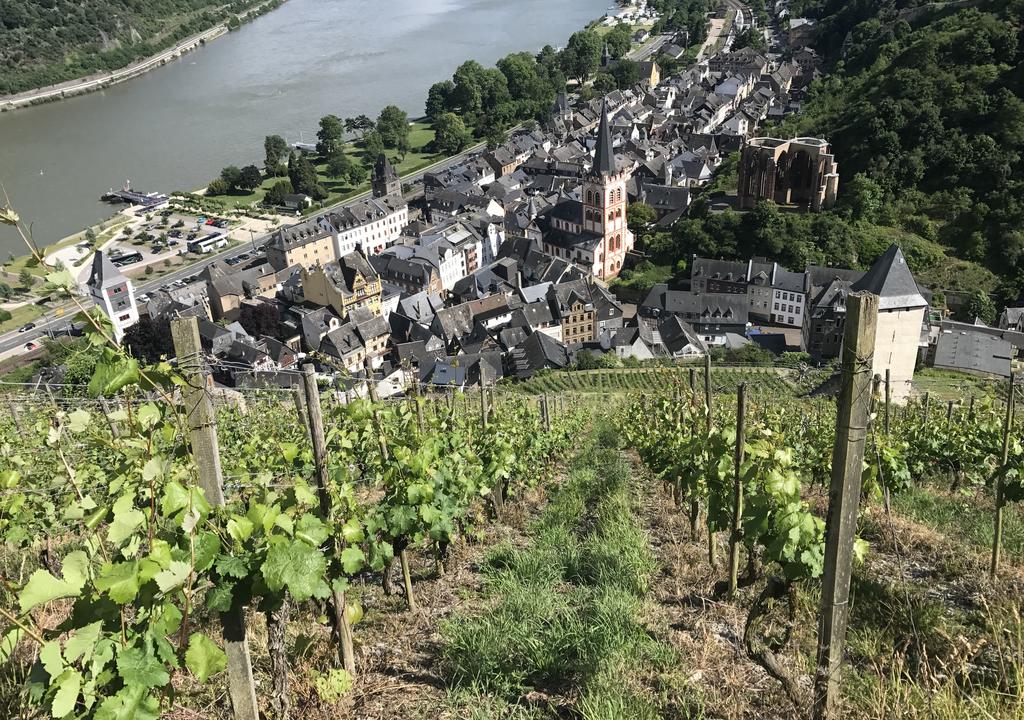 On the banks of the Rhine River is an enchanting city called Bacharach, considered a UNESCO World Heritage Site and one of Germany's best-preserved medieval towns. The city has a large number of historic buildings to visit and is the perfect destination for those that like the feeling of traveling back in time.
For those that love kids, a couple is offering a stay in their own home in exchange for assistance with their two children. They will even take you on family trips to get to know a little more of Germany. The only requirement is that you speak English with their kids!
As you can see, there are very many opportunities and places to stay for free around the world!
Search for your dream Worldpackers host today, choose an opportunity that best fits your interests and get going!