Cheapest places around the world to travel right now
Here are some of the cheapest places to travel right now, from Southeast Asia to Central America to Eastern Europe and more!
7min
As the world slowly reopens after the lockdowns and border closures of COVID-19, people are itching to travel. Many of us have been cooped up for months and are eager to get out and see the world.
Even if you have struggled financially due to the pandemic, traveling the world is still achievable. There are lots of incredible affordable countries to visit around the globe.
From cheap food and transportation, to hostel and work exchange options, these countries are the best places to travel for budget travelers. So here are some of the cheapest places to travel right now!
Cheapest places to travel right now in Asia
Here are 6 of the cheapest places to travel in Asia. Many of them are in Southeast Asia, a notoriously cheap and tropical area of the world.
Visit Cambodia
Cambodia is a country often overshadowed by its popular neighbor, Thailand. But this country is full of gorgeous natural scenery, delicious spicy curries, colorful street markets, historic sights and work exchange programs!
One of Cambodia's most famous attractions is the temples of Siem Reap, including Angkor Wat. You can stay in hostels in Siem Reap for as little as 4 USD per night!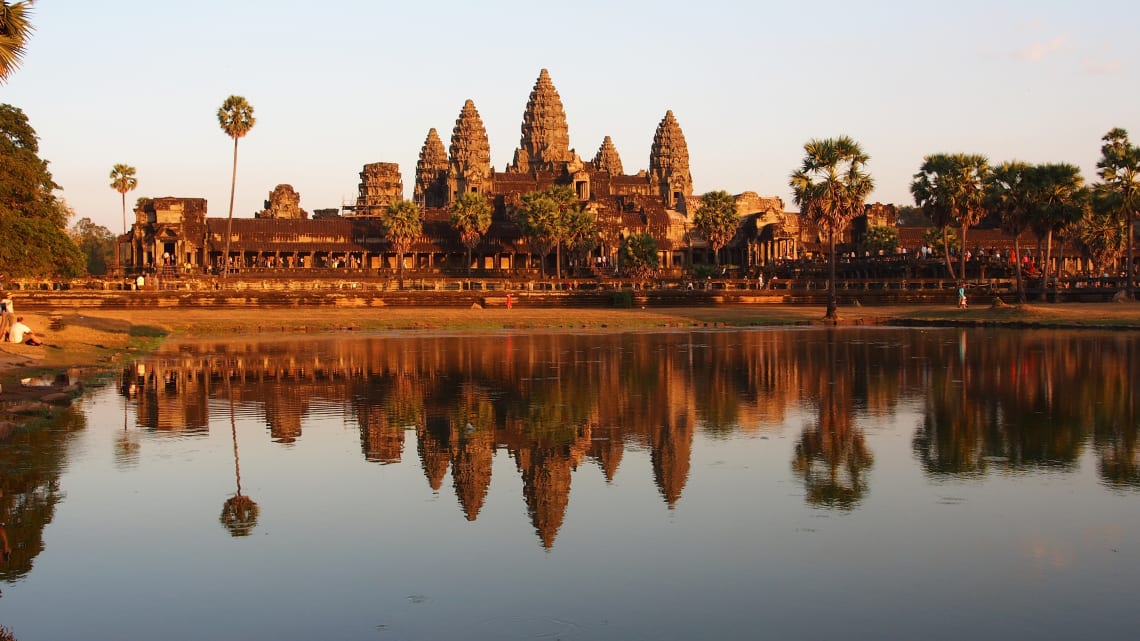 Go on vacation in Laos
This small country is one of the best places to travel in Southeast Asia for nature lovers.
Laos is known for its lush landscapes and opportunities for adventure. You can trek through the jungle, swim in tumbling waterfalls, boat through caves, raft down mighty rivers, zip line over the forest, snorkel in the ocean, bike through hilltop villages, and more.
It also has lots of delicious street food where you can get cheap meals.
Meet Vietnam
Not only is Vietnam one of the cheapest places to travel right now, but it also is one of the most popular countries for volunteering abroad.
If you want to volunteer with children or work in a hostel, you can save lots of money on accommodation in Vietnam. You'll also have a fun and enriching experience! During your time off, you can explore Vietnam's diverse landscape and bustling cities.
Do a volunteer work in Thailand
Pretty much every traveler has Thailand on their bucket list, as they should! Thailand is everything you dream for a tropical vacation and more.
With rich jungles and wildlife-filled mountains in the north, picturesque islands in the south, and the iconic city of Bangkok in the middle, there is no shortage of amazing sights and activities in Thailand.
You can catch domestic flights around the country for as cheap as 20 USD with local budget airlines, so travel to Thailand is very affordable.
Read more articles about travel on a budget: The 17 cheapest islands to visit worldwide plus tips to save money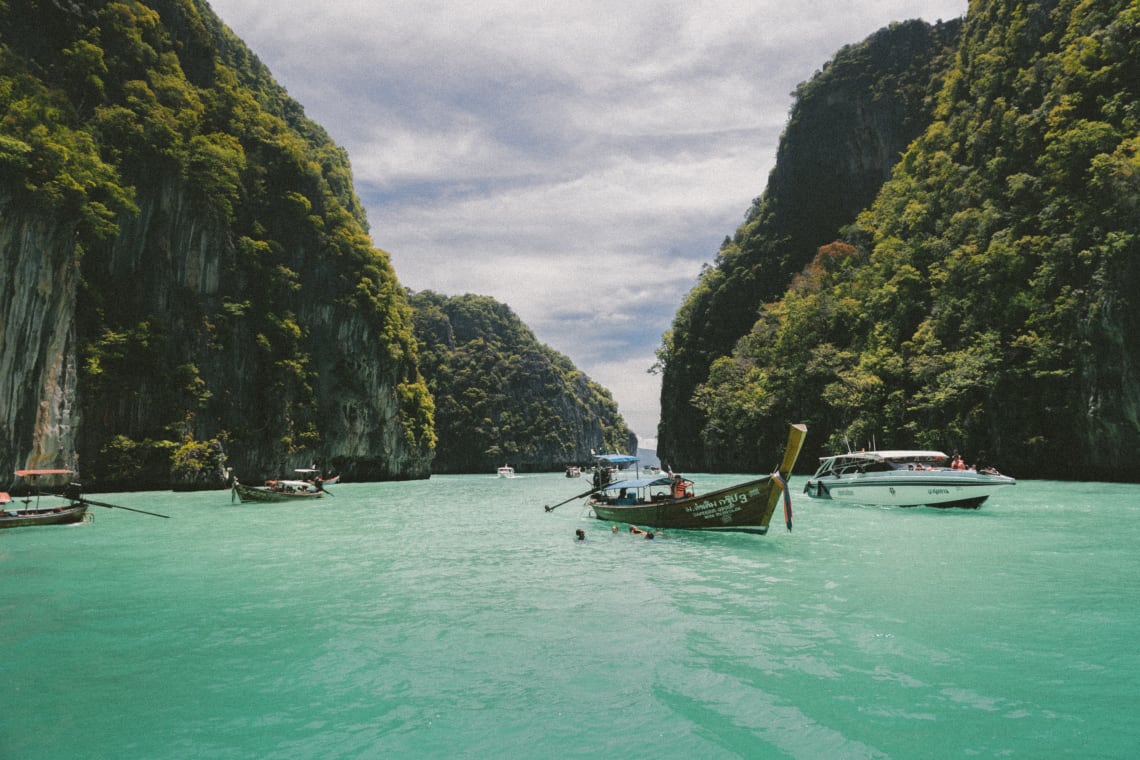 Visit Nepal
Nepal is another great country in Asia for doing a work exchange. It is not a super touristy country, so a lot of places are quite remote.
A work exchange will allow you to stay with locals and learn about the country through their eyes. You can volunteer at a school, work on an organic farm, or help an adventure tour company with marketing.
With any of these work exchanges, you'll get an insight into the special culture of Nepal and learn about the food, the landscape, and the traditions. This will help you see the country in a more meaningful way!
Live in Sri Lanka for a while
If you use standard budget travel tips, like taking public transport, eating street food, and staying in hostels, Sri Lanka is one of the cheapest places to travel right now.
For a tiny island in the Indian Ocean, Sri Lanka is very diverse. Spend your time hiking in the mountains, touring tea plantations, or observing wildlife in a national park.
You can even take the Kandy to Ella train journey, one of the most scenic train journeys in the world, for only 1.50 USD!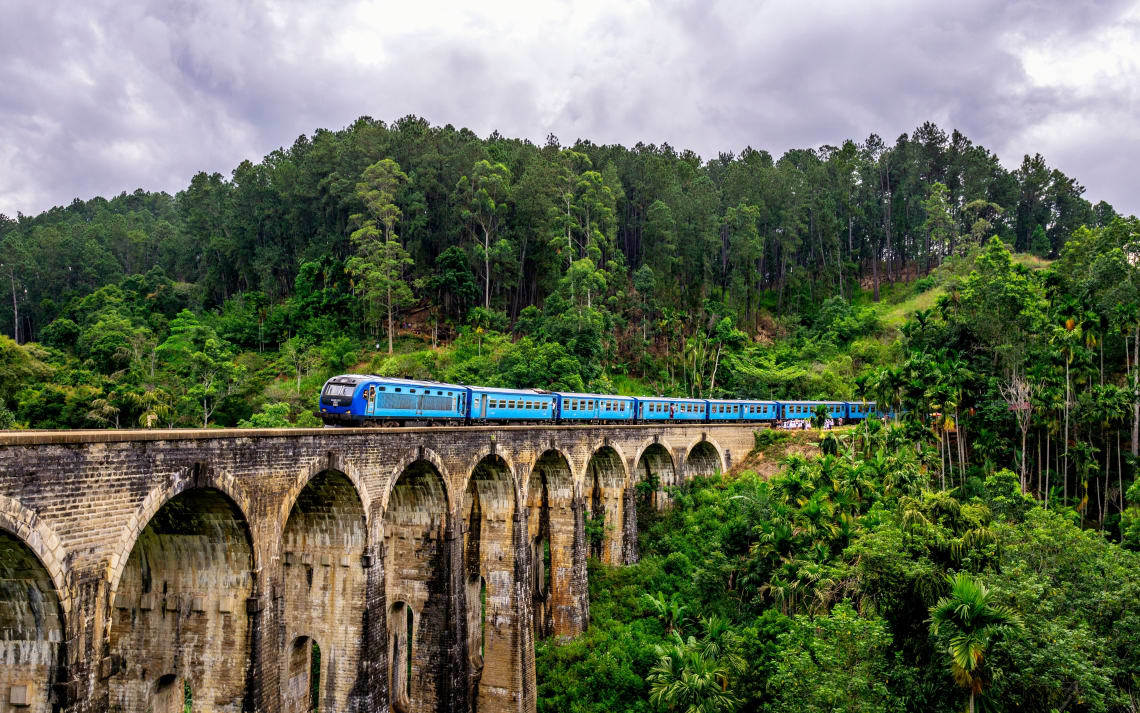 Cheapest places to travel right now in Europe
Europe is not normally as cheap as Southeast Asia. However, prices are currently very low in certain countries due to the pandemic. So here are some of the cheapest places to travel right now in Europe!
You might also like: The cheapest places to live in Europe: 6 dreaming destinations

Go on vacation in Italy
As far as cheap vacations in Europe go, Italy is the place to be this year. Italy's economy was hit hard by COVID-19, as this stunning country relies on tourism for much of its income. So there is never a better time to travel to Italy!
See ancient ruins, sip wine in vineyards, admire world-famous Renaissance art, swim in the Mediterranean sea, ski in the Dolomite Mountains, stroll through quaint villages, and indulge in plenty of fresh Italian food and gelato.
There are just too many great cities in Italy to discover, such as Rome, Naples, Florence, Venezia, Amalfi and more.
Finally meet Greece
Greece is one of the cheapest places to travel in the world right now. A hostel costs around 10-20 Euros a night, but a work exchange in Greece will save you lots of money.

Cheap meals like greek salads and gyros, and shopping at local markets can help you eat on a budget as well. Try to stay in a hostel with a kitchen so you can cook a bit!
Admiring the historic monuments, hiking in the mountains, and sunbathing on the idyllic beaches of the Greek islands are free ways to enjoy this beautifu country as well.
Don't miss out the guide about how to travel Greece on a budget.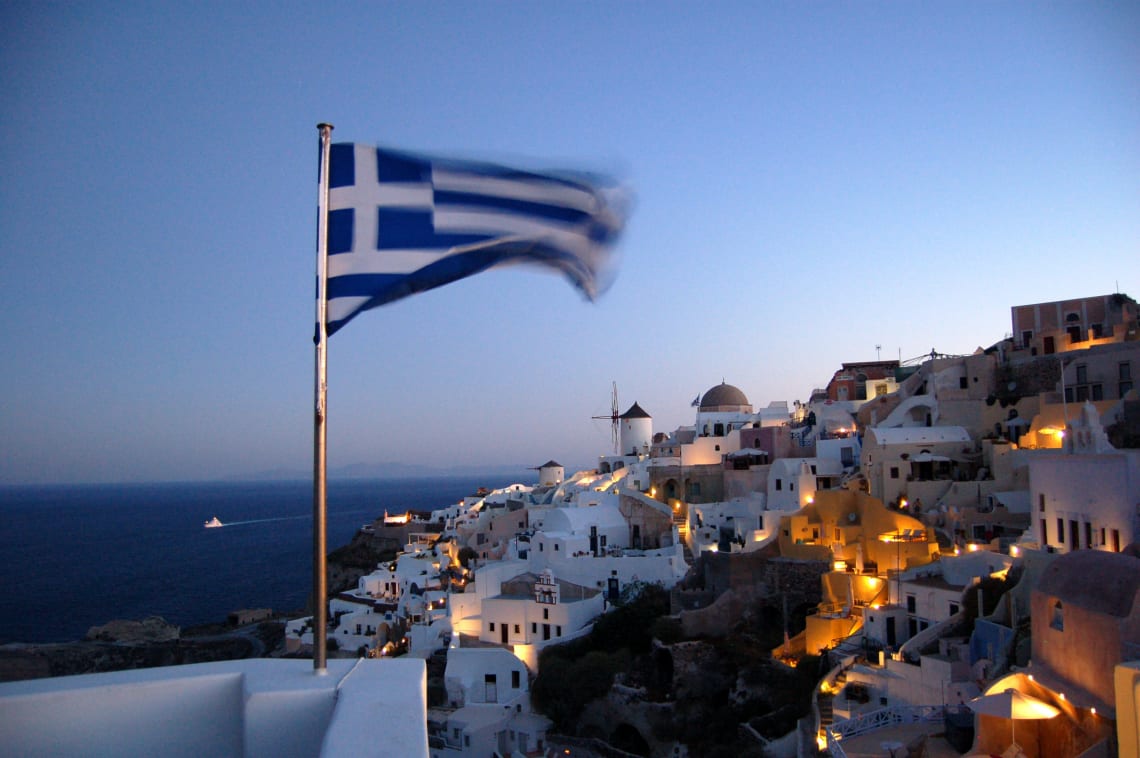 Consider going to Iceland
Iceland used to be a very expensive country to visit, but traveling to Iceland is very accessible and affordable right now. The local currency has decreased in value, and many budget airlines are flying into Iceland more frequently.
An epic road trip around Iceland may cost a bit of money, but if you're on a budget you can just do a quick trip into Reykjavik, the charming capital city. From here you can take a day trip to the famous Blue Lagoon and bathe in the hot, mineral-rich, natural turquoise pools.
Do a work exchange in Portugal
Full of intricate architecture, beautiful beaches, and vibrant local culture, Portugal is one of the best places to visit in Europe. Food and transport can be very cheap, even in the big touristy cities like Lisbon and Porto.
Accommodation in Portugal is a bit pricey. Even hostels cost around 10-20 Euros per night. But you can do a work exchange in Portugal to cut costs and still have an amazing time. Volunteering in a hostel is a great way to meet people and experience the fun Portuguese nightlife.
Get to know Romania
Eastern Europe has some of the cheapest countries on the continent. Romania is an underrated and amazing destination out there where you can explore on a budget.
Tour the colorful villages of Transylvania, ski or trek in the Carpathian Mountains, or have a beach vacation by the Black Sea. You can do all of this by applying for a position in a volunteer program in Romania.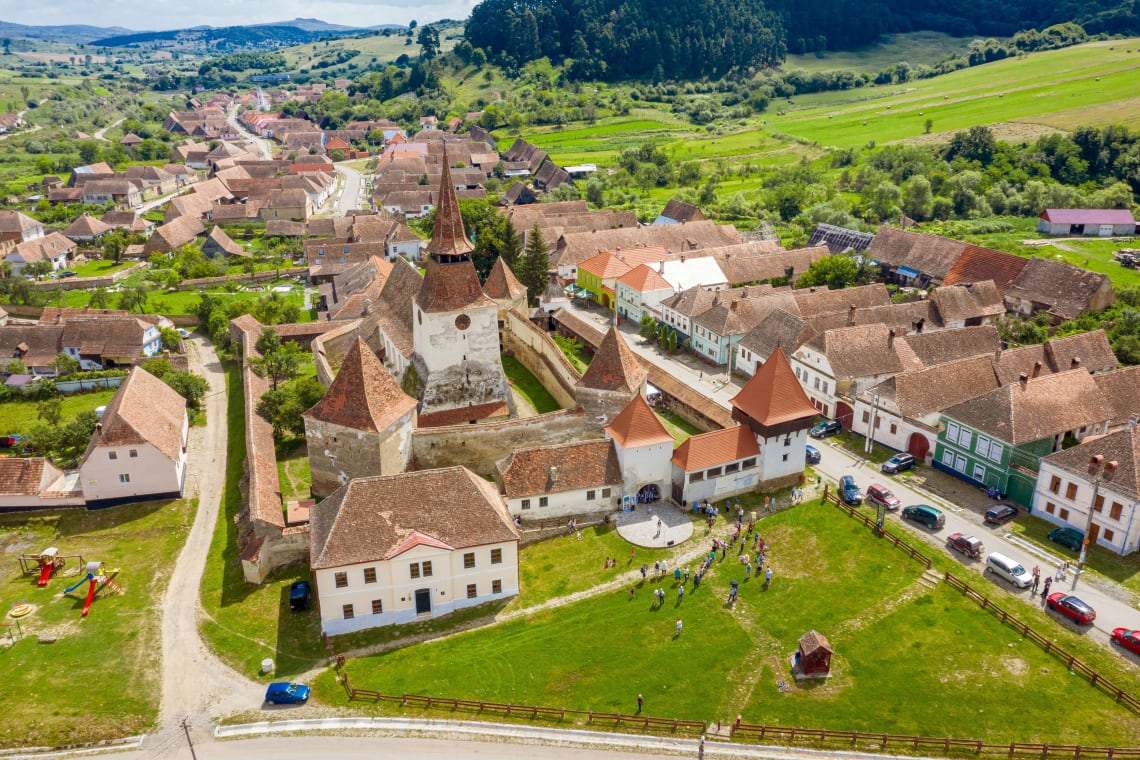 Cheapest places to travel right now in the Americas
Between North America and South America, there are lots of cheap destinations at the moment. Here are a handful of the cheapest places to travel right now in the Americas.
Travel to USA
COVID-19 hit the USA pretty hard, but domestic travel opened up a lot faster than other countries. So for Americans who love to travel, exploring the USA is one of the best ways to travel on a budget at the moment.
There are lots of cheap destinations in the USA, including New Orleans, Austin, Denver, Albuquerque, Salt Lake City, Philadelphia, and more.
Go to Canada
Similar to the USA, Canada is not normally a cheap country. But it's one of the cheapest countries to travel through right now, as domestic flight prices have dropped significantly.
A work exchange will help you save lots of money in Canada, as you can work for free accommodation. You could help with cleaning at a homestay in the Yukon Territory, work on a horse ranch in Alberta, volunteer in a social, fun hostel, or help with building and maintenance at an eco-village.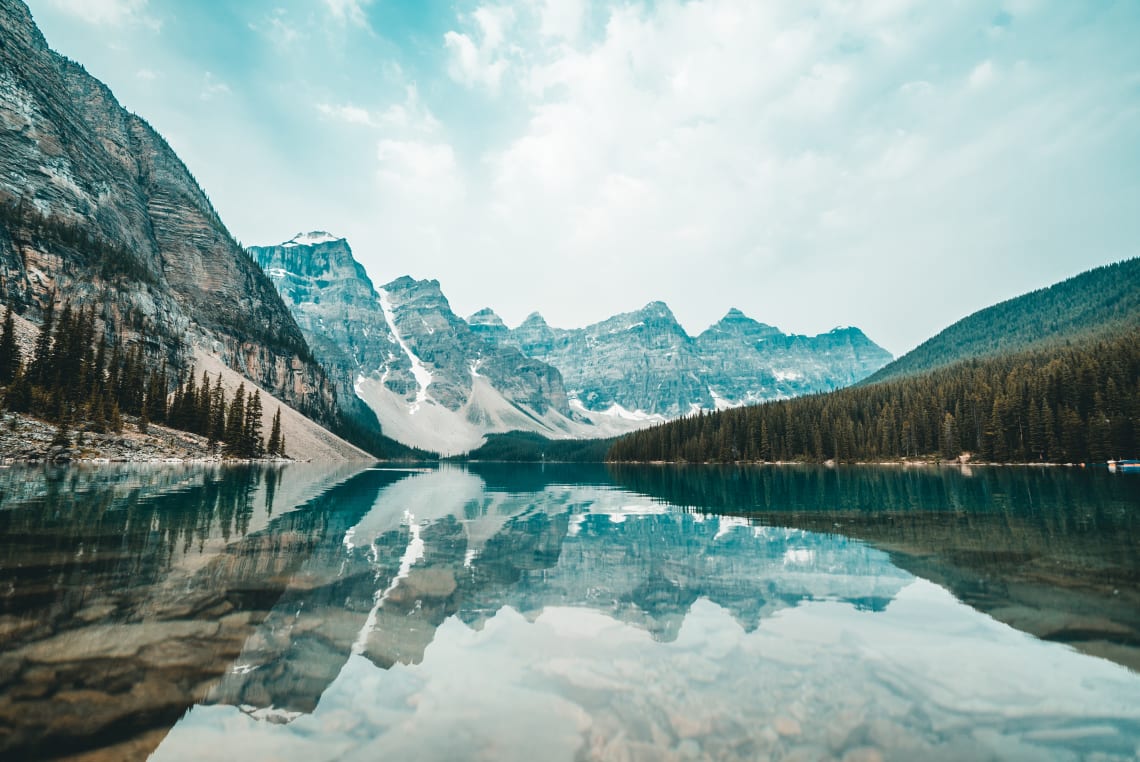 Visit Colombia
Colombia has always been an affordable country to visit and remains so today. Public transport, local eateries, and hostels are all cheap around Colombia.
Those looking to enjoy the nightlife and culture can head to the big cities of Bogota, Medellin, or Cartagena.
For exploring nature, head to one of the many beaches, national parks, valleys, mountains, or rivers. You can hike, snorkel, tour coffee plantations, and stay in charming local villages as a volunteer.
Travel to Guatemala
As an extremely diverse country with a prominent Mayan culture, Guatemala is a stunning country to visit.
From the impressive Mayan ruins of the north to the multicultural Caribbean coast, to the volcanoes and lakes in the highlands, to the dense jungle, there is a wide variety of landscapes to see in Guatemala.
By doing volunteer work, taking cheap local buses around the country and shopping for food at local markets, it is easy to explore this fascinating country on a budget as well.
Live in Mexico as a Worldpacker
Mexico is another one of the cheapest places to travel in the world right now. There is affordable street food, cheap public transport, low-cost hostels, and lots of Worldpackers work exchanges available.
Whether you're looking for a spring break getaway, an epic road trip, a surfing adventure, or a tropical beach vacation, Mexico has it all.
This is the perfect country to practice Spanish as well, as the dialect here is generally clear and easy to understand.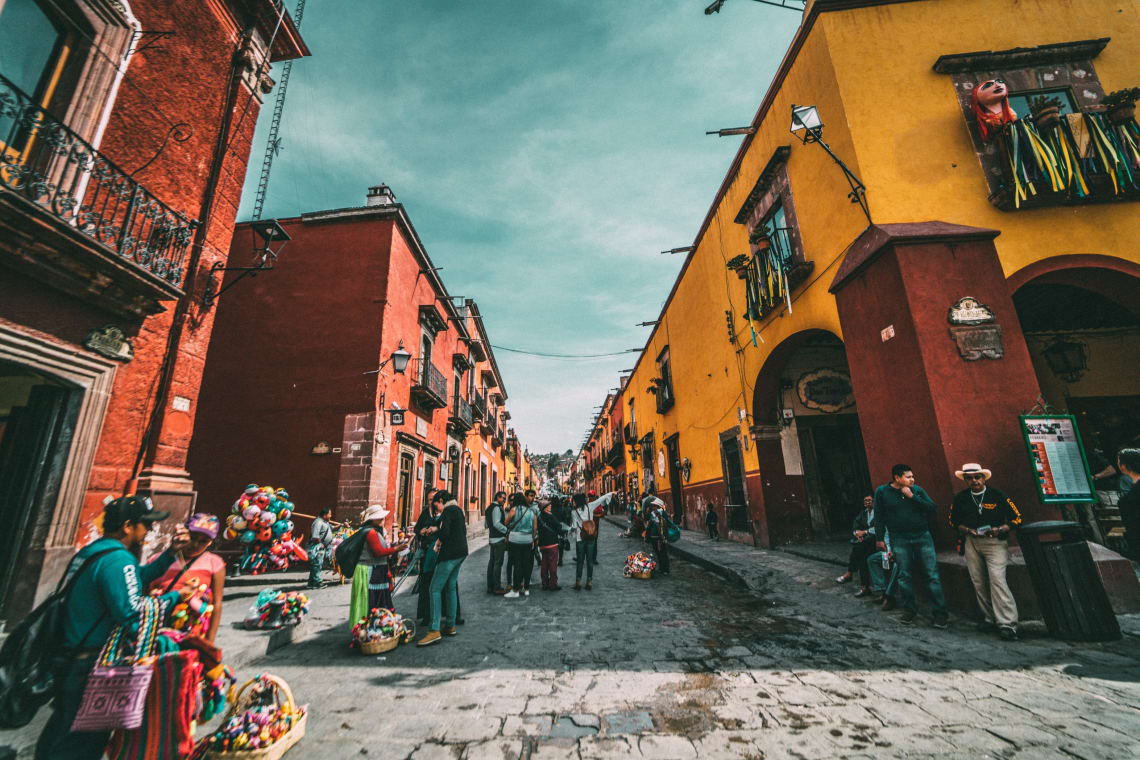 Did you see how many affordable countries there are to visit at this moment? So don't waste time, sign up to Worldpackers and start exploring these and other destinations as often as you want!
Keep planning your budget trip, read: Cheap ways to travel: 12 awesome hacks everyone needs to know and Cheapest places to fly from USA in 2022.