How to travel to Europe cheaper without giving up on your dream?
For those who are looking to travel to Europe cheaper, I invite you to swap out some European destinations and see how much money can be saved.
8min
Everyone wants to travel to Europe cheaper, while not compromising on fun, food and adventure. And why not? You've saved up for months (or even years) and want to get the most bang for your buck!
But then you start looking at prices - the average daily budget for Paris is around $100, $80 for Rome, $90 for Munich and around the same for Barcelona. These are all stunning European cities and well worth visiting, but they can be budget-breakers.
What if you could live your European fantasy at a fraction of the cost?
If you want to travel for longer, you've got to travel smarter.
Who doesn't want to tell their friends they lived in Amsterdam for 3 months? But then you had to go home because you were broke. Wouldn't it be a much better story if you lived in Europe for 6 months, 12 months, or that you're even still travelling years later?
It's possible, you've just got to think a little outside the box/city. Let's swap out some European destinations and see how much we save.
Start to travel to Europe cheaper
Before we continue, I suggest you to open these articles in a new tab to read it afterwards: Tips and tricks on the cheapest way to get to Europe (and travel around) and Eurail Global Pass Coverage: everything you need to know.
Swap Barcelona for Bulgaria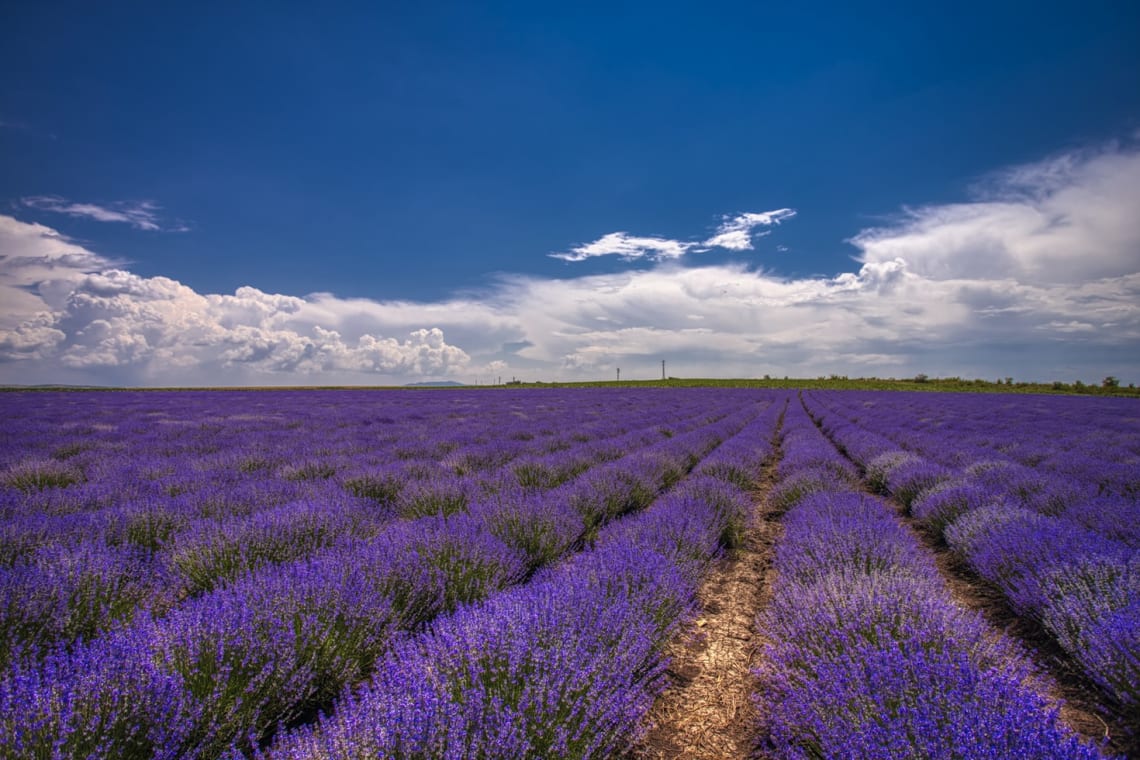 Controversial I know, but hear me out.
Bulgaria is not only one of the cheapest countries in Europe, it's also one of the most beautiful. And I say that as a seasoned traveller of over 20 years!
If you weren't aware, here are some facts about Bulgaria:
It has 378km of stunning coastline along the Black Sea.
The average temperature in summer is 30°C.
Bulgaria has around 30 mountains, with the highest peak, Musala, measuring 2,925 metres/9,596 feet.
Popular adventure activities include skimobile rides, wreck diving, paragliding, snowshoeing, Via Ferrata and white-water rafting.
All these activities cost a fraction of the price you'd pay in the bigger, more popular destinations. If you're looking to travel to Europe cheaper, Bulgaria should absolutely be on your travel itinerary.
The average daily budget is between $20-40 per day, which is a fraction of the cost of living in Barcelona. But money isn't everything. Why should you visit Bulgaria?
If you're a foodie, you'll be in heaven. Choose between the best of two distinct cuisines - Mediterranean and Arabian. That means a choice of fish, meat and vegetarian dishes, either nicely spiced or rich in natural flavours.
Eating out is usually a luxury not many can afford on a daily basis. Not so in Bulgaria! $5 for a local meal won't destroy your wallet, but it will blow your mind. Whether you're snacking by the beach or eating a comfort meal up in the mountains, Bulgarian cuisine is delicious!
Cheap flights are available via any number of budget airlines, just remember to travel light. Travelling with only carry-on luggage means you'll save on airfare costs, get on and off much quicker and make you less of a target to any bad actors.
If you're travelling by land, Flixbus will save you a lot of money.
As with all travel, the biggest expense is accommodation. But, at Worldpackers, that's not an issue. There's a great selection of volunteering opportunities to help you save on accommodation costs. Would you like to trade 25hrs a week learning how to make beer? How about 20hrs per week gardening and looking after animals?
Swap Rome for Romania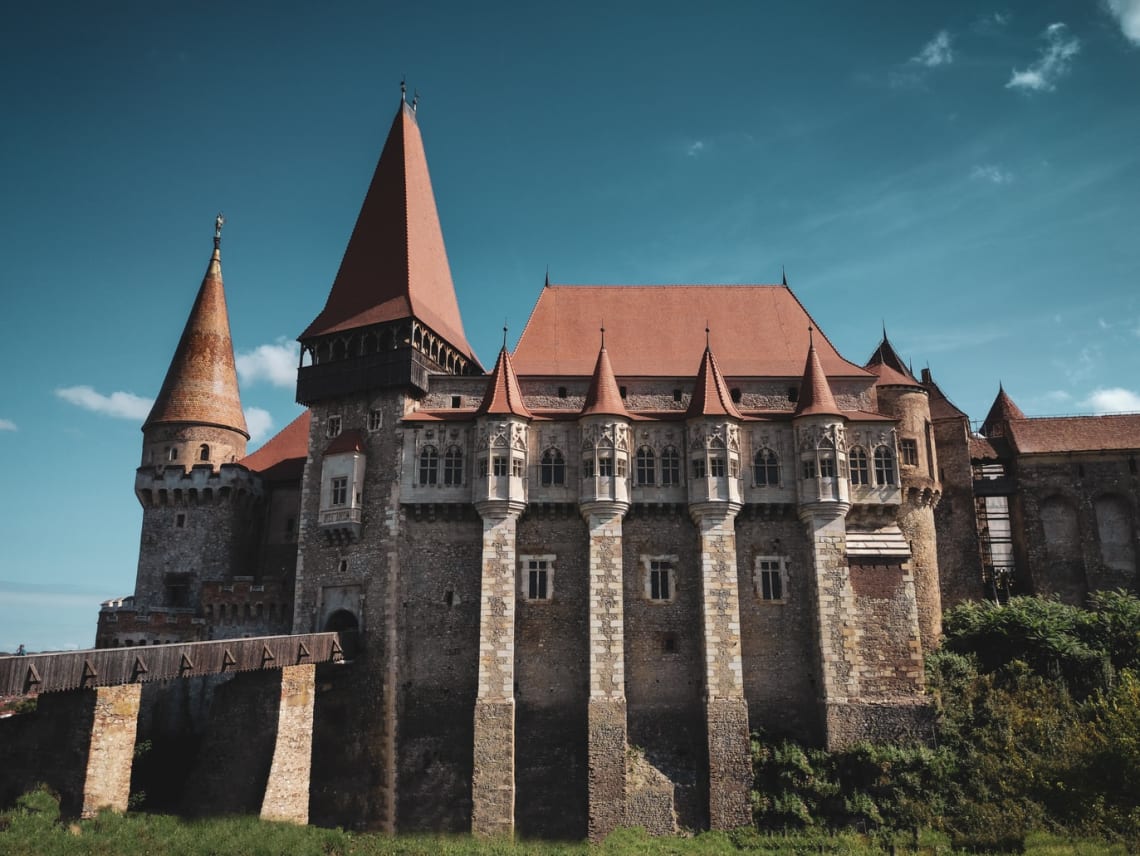 If you weren't aware, here are some facts about Romania:
Romania has over a hundred castles to explore.
Romania is home to 60% of Europe's brown bears.
It has 243km of incredible coastline with some amazing beaches.
Popular outdoor activities include hiking, mountain biking, rock climbing, skiing and caving.
With the oldest written history dating back to 440 BC and human remains from 2500 BC, Romania has enough history to rival Rome (maybe a bit of a stretch, but you get my point).
Romania is much more than just Bran Castle, Dracula and Transylvania. While they're a great start, they're just a drop in the ocean to what Romania has to offer. Quick tip - If castles are your thing, while Bran Castle is the most famous, I'd personally recommend Peles Castle. Much better all round.
The average daily budget is between $20-40, easily half the price of Rome. With all that extra income you can really do a deep dive and explore every corner of the country.
If the outdoors is your thing, pack your walking boots. With over 1000 different hiking routes, up high at Moldoveanu Peak at 2,544 metres/8,346 ft down to the stunning, wild beaches on the Black Sea. You'll have the possibility of seeing wild bears, wolves, deer, lynx and bison. Much better than a herd of Vespas, right?
While you're exploring you can't help coming across epic castles, monasteries and historic sites, lifted straight from a fairytale. The traditional clothing still worn by the locals only adds to this magical feeling, making Romania easily one of the most beautiful countries to go exploring.
While the majority of the Romanian diet is meaty, don't despair if you're a veggie. As a very religious country, they take fasting pretty seriously. In the run-up to Christmas and Easter they switch from meat-based meals to plant-based diets. They call it 'fasting food', so time your trip just right and you'll be in vegetarian heaven.
As with most European cities, budget flights can be found, while Flixbus will take you across land. Avoid peak season (the height of summer), and you can have a spectacular time exploring one of the cheapest countries in Europe.
Want to enhance your experience and save some dollars on hotel prices? How about trading 30hrs per week as a camp counsellor, teaching languages and sports? And 24hrs a week to tell your friends you worked the night shift at a Transylvanian hostel? If that doesn't blow up your feed, you need to quit Social!
Swap Stockholm for Slovakia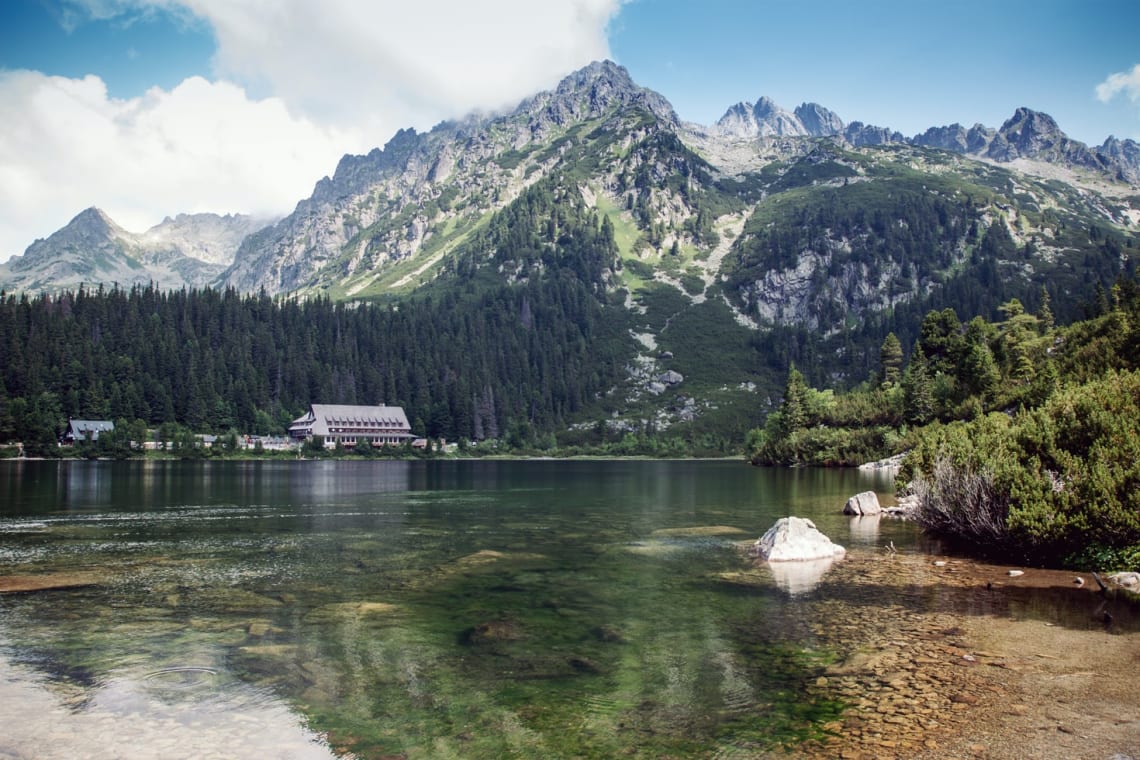 If you weren't aware, here are some facts about Slovakia:
Slovakia has even more castles than Romania!
There are over 6000 caves and 1000 thermal springs to explore.
There are 19 mountain ranges in Slovakia.
Popular outdoor activities include bungee jumping, skiing, hiking and a fine selection of water sports.
With a daily budget of $30-50 per day, you'll be in dreamland in Slovakia. While a little more expensive than some of the other European countries on this list, you can still stretch your budget much further than most.
While people head to Stockholm for the natural beauty, I guess they've never walked the High and Low Tatras. With high altitude lakes and waterfalls, there's no comparison. If you've been missing the outdoors, grab a hiking map and go nuts.
When your muscles get tired, head underground and soak in the multitude of healing mineral springs. Did you know they have some waters similar to the Dead Sea? So salty you float, while the minerals heal and nourish your body - head to Podhájska.
The water isn't just for snoozing in though. While it's a landlocked country, there's plenty to do on the many rivers, lakes and reservoirs - water skiing and windsurfing are two favourites, although I've always been more a rafting kind of guy. Lazily drifting down the river Dunajec, forests to the side, mountains towering above... bliss!
The capital city of Bratislava offers plenty of museums, exhibitions and free walking tours to satisfy your thirst for culture, but budget travellers will want to get out and explore the surrounding towns, villages and countryside.
While traditionally a quiet and reserved people, you HAVE TO visit the International Festival of Ghosts and Monsters! With the stunning Bojnice Castle (The Castle of Spirits) as the backdrop, dig out your fancy dress and explore the history of witches, ghosts and even aliens. There's also a high canopy walk nearby offering spectacular panoramic views - well worth a visit!
As I mentioned, while not the cheapest country, Slovakia should absolutely be on your itinerary if you want to travel to Europe cheaper.
Extend your trip even more with a little volunteering. 20hrs a week sharing your culinary skills will leave plenty of time for exploring. Or flex your social media skills and create content for local businesses - definitely doesn't feel like work!
Swap Paris for Portugal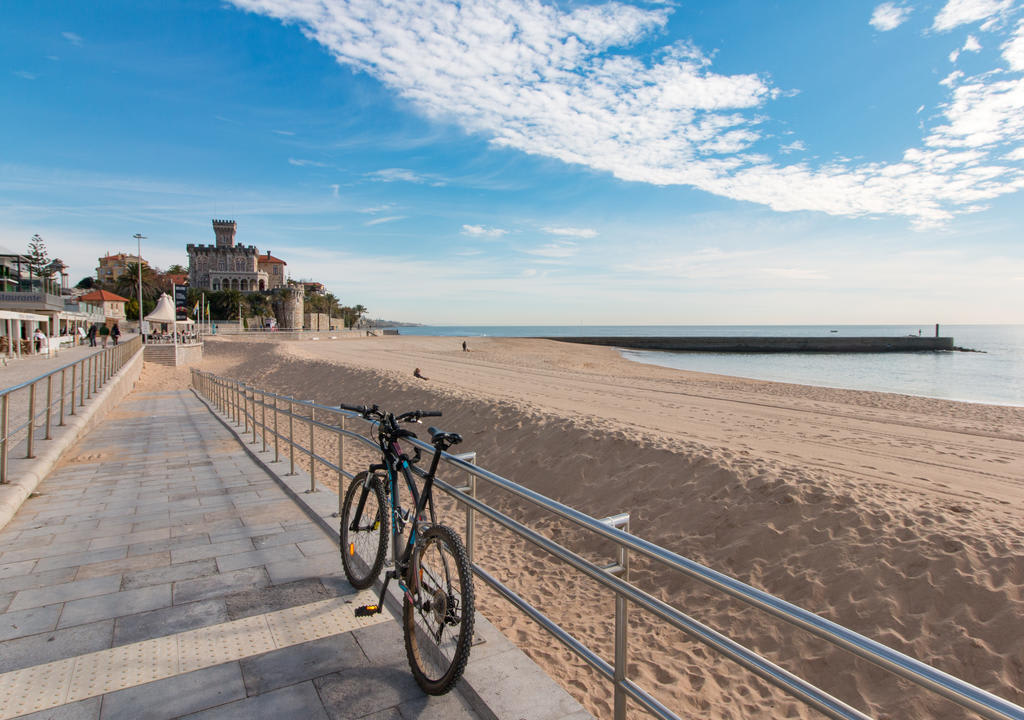 Paris! The jewel in the traveller's crown - wine, classic cuisine and culture. And costly!
Trade Paris for Portugal and watch your average daily cost drop.
If you weren't aware, here are some facts about Portugal:
Portugal has an average of 300 sunny days per year.
It has a 948km Atlantic Ocean coastline.
Port wine is Portugal's most famous export, and it's delicious!
Popular activities include surfing, rock climbing, hang gliding and canoeing.
While it may come as a surprise to some, Portugal is one of western Europe's cheapest countries. As with all countries around the world, the capital city (Lisbon) is the most expensive to live, work and visit. It's a beautiful city and worthy of spending some time in, but the real magic happens outside in the surrounding areas.
With an average daily spend between $30-50 in the bigger cities, less in the countryside, this is a country to explore at a slower pace. The slower you go, the cheaper it is.
Summertime is peak season and can be avoided as prices go up as does the temperature. Spring and Autumn are much more enjoyable, while still providing sunshine and surf.
As all good explorers know, you save a ton of money cooking for yourself and not eating out every night. The same is true in Portugal, but I'd also add that you should seek out the local street markets. Fresh produce in Portugal is everywhere, and so much better than the stuff in the supermarket.
You may want to brush up on your Portuguese and your mental arithmetic to avoid being overcharged, but I've never found that to be a problem if you're friendly and polite with the staff. Make an effort, ask questions and use it as the perfect excuse to practice your language skills. You'll be rewarded.
If you get bored of the beach life (kite surfing, windsurfing and wreck diving can be sooooo boring, right?) head to the Duoro Valley, home to mouth-watering vineyards and the River Douro, spanning 897kms. Life moves at a much slower pace here. Trains and boats are the preferred mode of transport here, although if you can rent a car you'll have so much more freedom.
Want to supercharge your Portugal experience? 24hrs a week gardening will grant you accommodation in a surfers paradise. How about 4hrs per day housekeeping in a lively hostel, leaving you plenty of time to experience it all.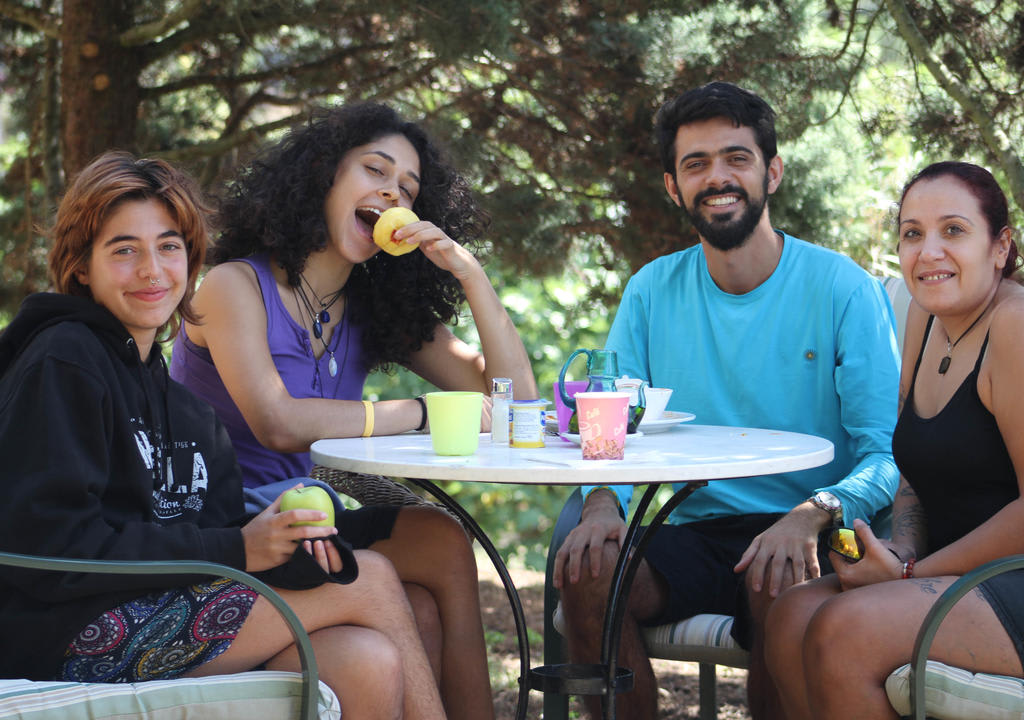 European destinations are not all created equally. You don't have to stay and live in the more expensive, popular cities. In fact I don't recommend it. Any budget traveller who wants to extend their trip to the max should be looking at swapping out the big names for the cheaper countries.
I hope you've seen that, by doing so, you're not missing out. By all means, visit the more popular destinations, but do it while transiting between cheaper locations.
As always, flexible travel wins the day. Make a rough plan, do some research, but be willing to adapt as circumstances change. Set some price alerts for cheap flight deals, only fly with carry-on luggage and take the night train/bus where possible (saves on an extra night in a hostel).
Traveling to Europe cheaper is possible, and it's not rocket science. It just takes a little creativity and a willingness to step off the tourist path.
Trust me, you won't regret it.