The 5 cheapest countries to visit in Europe all year
Here are 5 of the most affordable countries to visit in Europe. Perfect for travelers looking for culture, history, and natural beauty without spending fortunes.
9min
Thinking of jumping on a plane and discovering somewhere new? Traveling is great, but it's even better when it doesn't cost you 6 months rent. Though you may think otherwise, it is actually possible to satisfy your wanderlust without spending a fortune.
Europe is a great place to travel around, with so much variety, climate differences and culture to discover. The other great thing is that traveling from one place to another typically takes no more than a few hours as everywhere is pretty close to one another!
To nobody's surprise, it is usually more expensive to travel to these places in summer. What makes travel expensive is usually how many tourists are there because tourists are willing to pay and so people put prices up. As long as you're smart about when you book and how you travel, you're guaranteed to save a lot of money.
Find out the cheapest way to get to Europe (and travel around).
The 5 cheapest countries to visit in Europe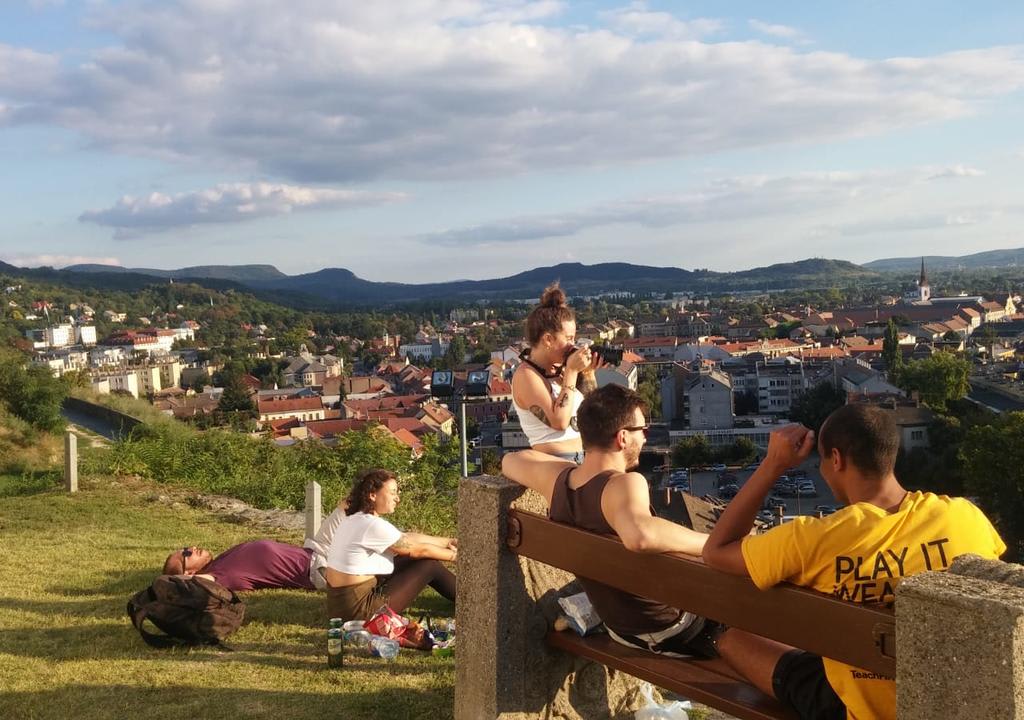 With all that said, let's take a look at some of the cheapest places to visit in Europe. It's hard to narrow it down, but I'm going to start with one of my absolute favorites.

For this adventure you will need good international travel insurance, so get now a 10% discount on Pax Assistance by clicking here! If you are a Worldpackers verified member with one of the Pack plans, we are giving a 20% discount on Pax! *Valid for all nationalities, except for United States and Canadian citizens.
If you are a US or Canadian citizen, we recommend World Nomads.

1. Hungary
No need to fret, you'll never go hungry in Hungary. It is by far one of the cheapest countries to visit in Europe as it tends to rely a lot on tourists to bring in the money.
Everything is priced pretty normally, so it's not often you'll be gasping at the cost of a meal, or anything for that matter. Of course, some places are fancier than others but if you're a backpacker, you probably won't even look in that direction.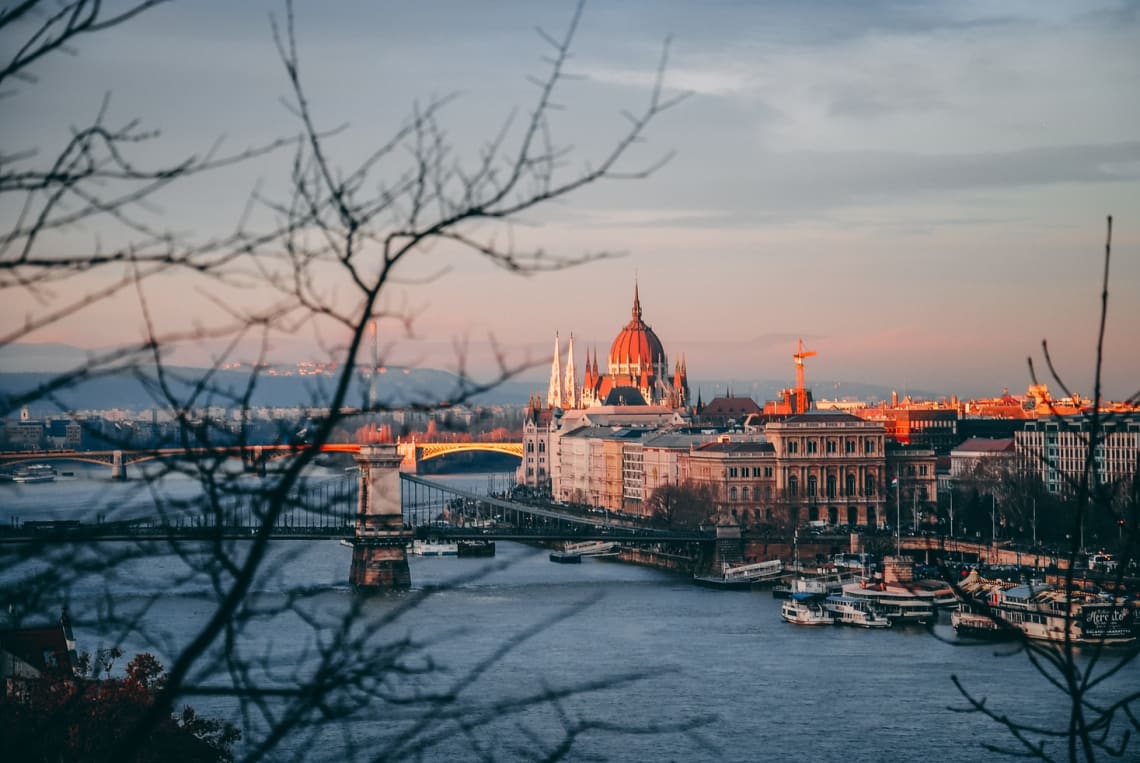 The food, in general, is also pretty cheap, depending on what you get. If you're staying in a hostel then you'll probably want to cook there to save yourself some money.

There are Lidl's and Aldi's all across the city which is very cheap and will sell typical Hungarian food (such as delicious plum dumplings) so you don't have to miss out on discovering the wonderful foods of the country.
What to do in Hungary on a budget
Food aside, the events and things to do are also well-priced. When I visited, there were free walking tours (which were really fun), Vegan markets with free entry, and lots more going on in the city.
A lot of the hostels have partnerships with places such as the spas, boat parties and pub crawls so if you're volunteering, you're likely to get a big discount, or even get to go for free!
The thing I love most about Budapest is its homely feel. It's hard to describe, but it didn't take long at all for me to feel settled in. I highly recommend visiting if you're traveling Europe - you won't regret it.
Be a volunteer in Hungary and save money
Sharing your personal experience volunteering abroad with Worldpacker saves you from having to go home since you can get free accommodation in exchange for a bit of work every day. Check out open volunteer positions in Hungary and discover the perfect one for you.

2. Portugal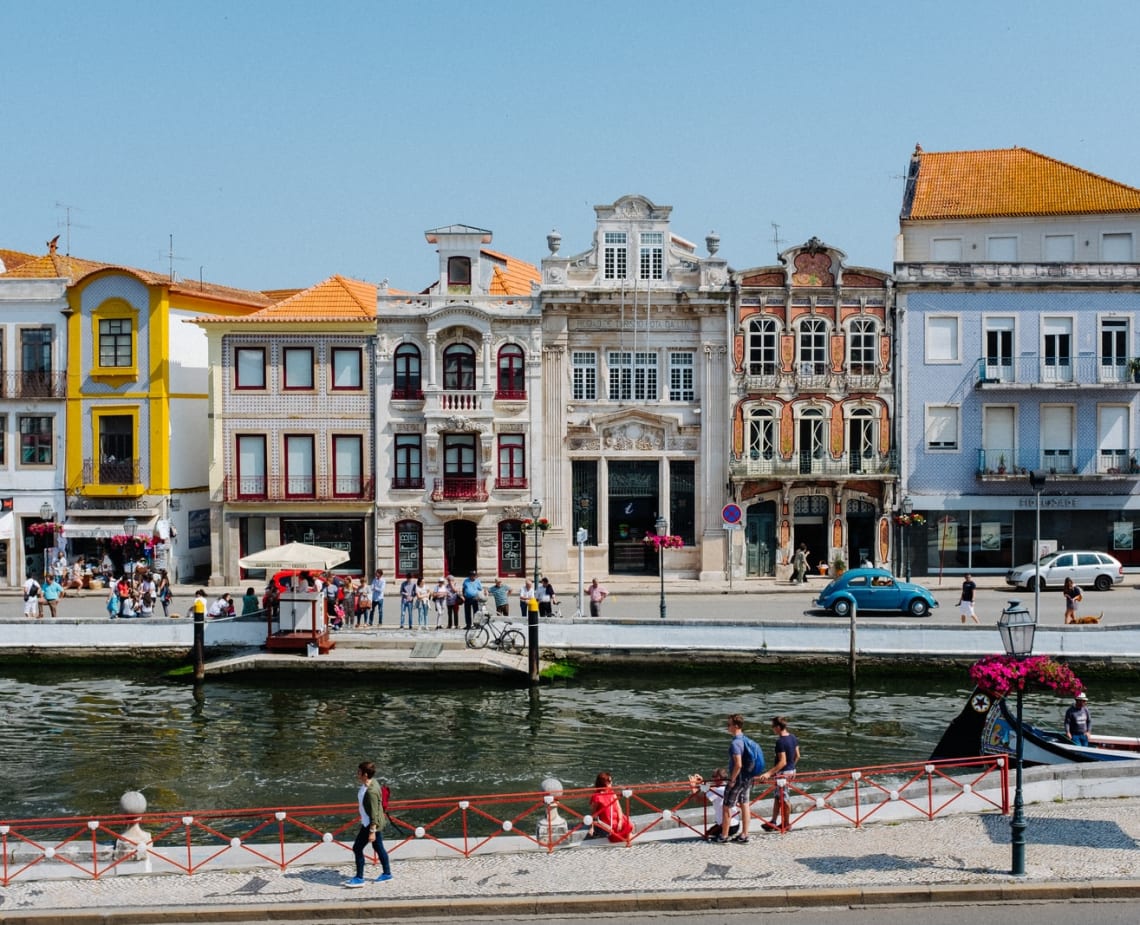 It's no hidden secret that Portugal is one of the cheapest countries to visit in Europe. The great thing is you won't compromise on any fun, at all.
Inviting waters, gorgeous colorful buildings and a warm feel to the city - making it feel like a luxury but without the extortionate price tag.
Overall, I would say it's a great mix between fun and relaxation. It doesn't really matter what you go for, you're guaranteed to have a good time either way.
The country has three main airports - Algarve, Lisbon and Porto. To narrow them down - Lisbon is the bigger, busier city, whilst Porto is a little calmer. Algarve is probably best if you're more drawn towards the warm waters and sandy beaches. All are gorgeous and worth the visit though.
When it comes to food, Portugal knows how to do it right. With lots of fresh seafood and tasty baked goods, you won't be stumped for options.
A typical meal with a drink may cost you around 10 euros, which is a bargain! A must-try is 'pastel de nata' which is a custard tart and a very tasty one indeed.
You may also like another 5 cheap countries in Europe:
What to do in Portugal
Luckily activities and transport are also very cheap in Portugal. Keep an eye out for free museums such as the Museu Coleção Berardo in Lisbon or a free walking tour like the one in Faro, Algarve. Getting around Portugal is easily done by metro, only costing about €1.50 per single trip, or have some fun by riding around on a Bird scooter, only costing about €0.15 per minute.
Portugal is often missed out by travelers as they tend to go to the more well-known places, but it is definitely not one to be put to the side. Go and discover what this wonderful country has to offer!
Are you a handyman with some woodworking and gardening experience? Experience tranquility and zen as a volunteer in a beautiful space in Portugal.

Live a unique experience in Portugal as a volunteer in a naturist place! This top host needs help with gardening, cleaning, painting structures projects and general help.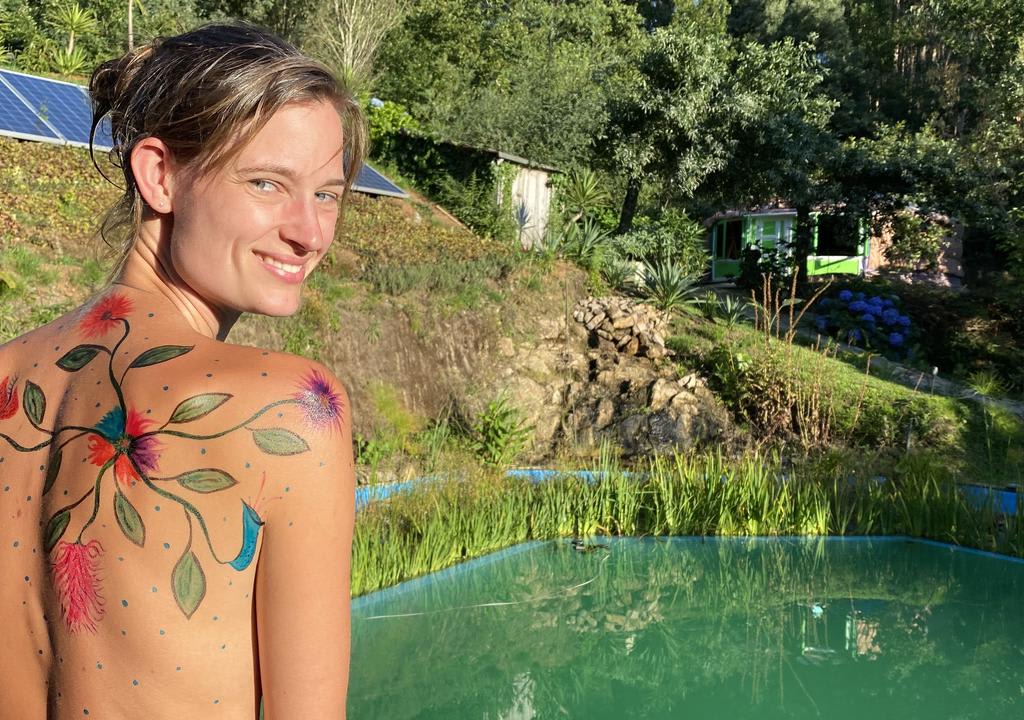 3. Italy
Italy isn't all boutique prices and designer dresses. It may not be the cheapest, but is probably one of the cheaper countries that still keep its quality super high. Whether it's delicious food, beautiful museums or travel, it won't cost you as much as you think.
See Rome on a budget
You would expect everything to be high-end in the country's capital, right? It's the opposite. In most places, you can get a cappuccino and cornetti (similar to a croissant) for about 3 euros.
When it comes to lunch and dinner, you will pay a little more, but you're bound to get great food. Paninis are very common in Italy and only cost a few euros but taste amazing.
Top tip, when ordering one, ask for a panino - it's the singular of 'paninis'!
How to travel on a budget in Italy
As for getting about the place, Italy is well-known for its trains. If you book in advance you can actually get them pretty cheap.
One great thing to note about inner-city travel is that usually, you can use a metro ticket as a bus pass and vice versa. I discovered this when I was trying to get to Vatican city and missed the metro, and was told I could use the same ticket for the bus - I was amazed! Do remember to validate your ticket though, otherwise, that will cost you a lot in fines!
What to do in Italy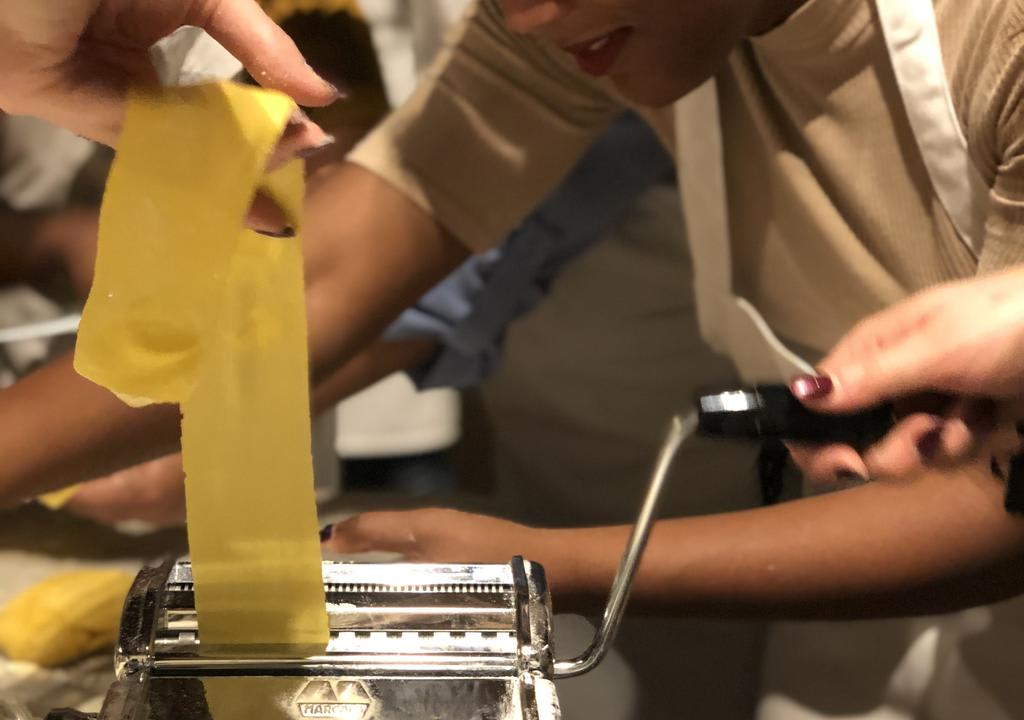 Besides being one of the cheapest countries to visit in Europe, Italy is full of little wonders - the richest flavours, vibrant streets and enriching history. You don't need to spend a lot to have a good time and in fact, some of the best places are free.
Often a lot of the museums cost very little or nothing at all, and as for churches - you can go inside, given there's no ceremony, and discover the breathtaking art and serenity.

Top tip: be a Worldpackers volunteer and live in a 1000-year-old Tuscan Castle for a while by trading your skills for accommodation in this amazing place! You can help them in their kitchen, farm or garden, and spend up to 3 months there.

Italy is a true wonder and the people are so friendly and passionate - if you're thinking of visiting Italy, then go for it. You won't be disappointed.

4. Slovenia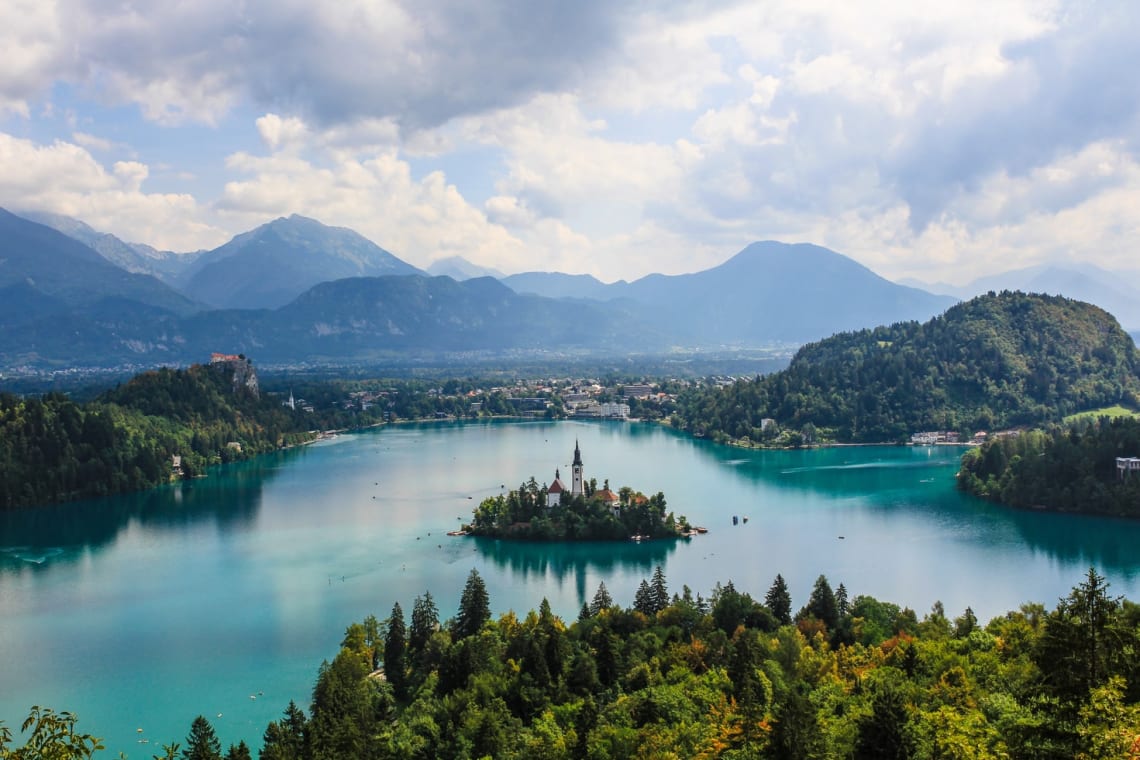 Good things come in small packages, and that is certainly true when it comes to Slovenia. A tiny country, but well worth a visit. Imagine mountainous views, petite buildings, and beautiful waters. Sounds inviting, doesn't it?
Most of the amazing places to visit in Slovenia are free because that's what nature intended. Of course, you can go to the likes of museums and go on day excursions, but Slovenia's natural beauty is not one to miss.
Go hiking in Slovenia
If you're a keen hiker then you won't be disappointed by what the country has to offer. One of the best places to go hiking is on the Soča Trail, a 25-kilometer trail with breathtaking views of the Soča river - and all for free!
If that sounds too easy for you and you want more of a challenge, then why not try the Julian Alps which is 300km long, but just as gorgeous? There are plenty more hikes and trails, but lastly, I'll introduce you to the 'Walk of Peace' which is a heritage site reminder of the first world war - a stunning trail, and a touching tale of history.
Eat well and cheap in Slovenia
Food in Slovenia tends to be pretty cheap too, restaurants may be slightly more dear but only by a few euros.
If you're sticking to a tighter budget, street food and cafes are your best bet. The smaller, local places tend to be cheaper and they always taste the best because the food is made with love and care!
A great idea would be to pack lunches and take them on hikes and walks, that way it's cheaper and you'll have the best views whilst eating your meals.
Give this hostel your fresh point of view and get to know this year's European Green Capital - Ljubljana.
5. Bulgaria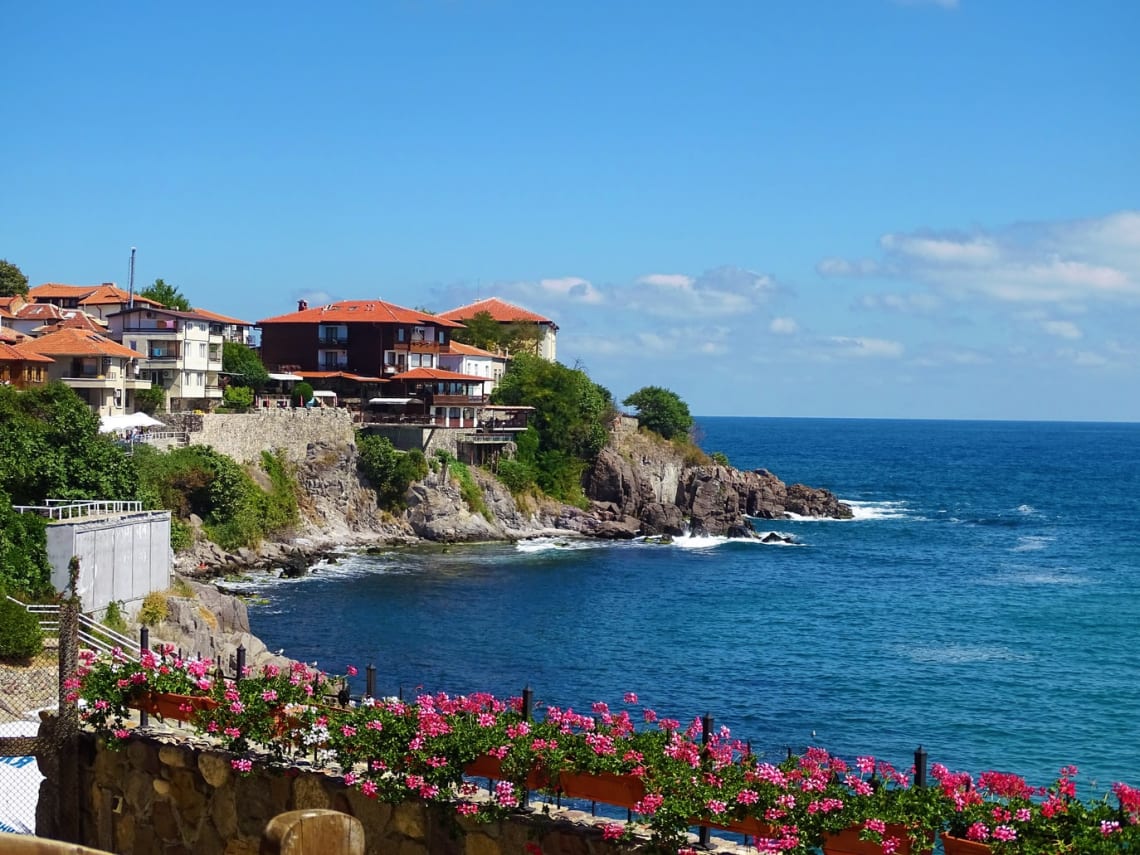 If you're a lover of old towns and cobbled stones then Bulgaria is certainly a must for you! It is one of the oldest states on the European continent and is full of history and natural beauty.
With its gorgeous mountains, stunning beaches and cities full of art and culture, you're guaranteed to have a good time in Bulgaria.
Take a free walking tour and hear all about the country's history, or if walking isn't your thing then how about a free bike tour?
Get a free food tour in Bulgaria
If you're a foodie then you won't want to miss out on the free food tour - walking through the streets of Sofia and trying all the wonderful cuisine they have to offer, free of charge!

Visit cheap tourist attractions in Bulgaria
Museums and tourist attractions are sometimes paid for but free on certain days, so it may be a good idea to plan your days so you can enjoy the wonders of the cities, but without a cost!
And after a day on your feet, it might be a nice idea to relax at the beach. The best part is all the beaches in Bulgaria are completely free and open at all times.
A fantastic thing about the country is that wild camping is legal, meaning you can step away from traditional travel and explore the wilderness for a bit!
A great idea would be to volunteer at a hostel for a bit first, and then try some camping to get an even better experience of Bulgaria. As long as it's not private property or inappropriate for camping, you're welcome to pitch a tent!
Help with an eco-sustainable project and learn about natural building, geodesic domes, permaculture gardening, rustic house renovation, composting toilets, sun showers, summer kitchens, natural swimming pools, etc.
Tips to travel around Europe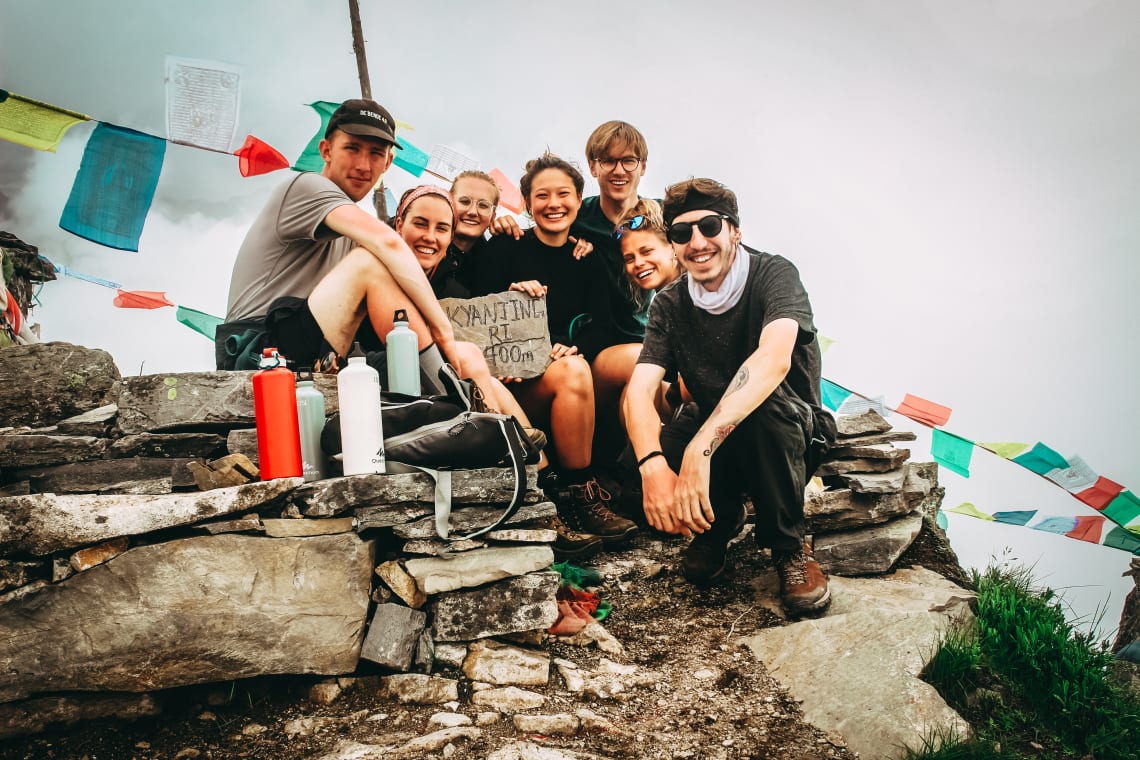 Overall, Europe is relatively cheap when it comes to travelling. Of course cities like Paris, Berlin and London hike up the prices but a lot of places are relatively budget-friendly, just make sure to choose the right countries!
A great way to get around Europe and reduce some costs is by interrailing. You will find interrailing sites, which can seem like a better option, but they'll often con you into paying a higher price for a bit of convenience. You can always book trains one by one as you go along and can sometimes work out cheaper.
Avoiding peak travel times is a great way to reduce the costs while traveling, so as much as you may want that summer trip, Spring may be a better time to go, and means you won't be bombarded by so many people either.
If you're deciding to take flights, be sure to keep an eye out for deals, search on the incognito tab to stop prices rising and try to book on weekdays as they're usually cheaper.
Mega Bus or Flix Bus will get you places for super low costs. It may take a bit longer to get somewhere, but it will save you a lot.
Wherever you decide to go and whatever you get up to, there's no doubt that you'll create lasting memories. Volunteering and cheap travel, I believe, are some of the best ways to make the greatest friends, have the best experiences and experience true authenticity. There's really nothing like it.
Let me know in the comments where you're going to go in Europe!