Your ultimate Slovenia Travel Guide and why now is the best time to visit the country
After spending two wonderful weeks volunteering with Worldpackers in Ljubljana, I fell in love with the country and needed to share this little Slovenia travel guide.
8min
So what made me decide to visit this little known country? Well, earlier this year I made a list of all the countries in Europe I had not been to yet, and Slovenia was one of them!
Lo and behold, Worldpackers also has a few volunteering opportunities in Slovenia, so that's exactly what I did (more info below).
Visiting smaller countries is an experience in itself - you don't have the big city bustling vibes, and there's (in my opinion) a higher degree of authenticity. I had no idea what I was in for when I embarked to Slovenia, but it's been one of my most memorable trips so far and I hope you'll have a similar experience as I did.
So let's begin with some basics...
Where is Slovenia
Some of you might not have heard of Slovenia until now, but don't worry, I too didn't exactly know where this country was, nor did I think of going there.
Slovenia is a small country (2 million habitants type of small) in the Balkans. Formerly a constituent republic of Yugoslavia, it is bordered by Austria, Croatia, Hungary and Italy.
Its capital is Ljubljana, and the primary language is Slovenian (but nowadays everyone speaks English there).
The currency there is the Euro, and Slovenia's weather is quite typical of the area: four seasons, with "mild" winters (it does snow but it's not like an Estonian winter).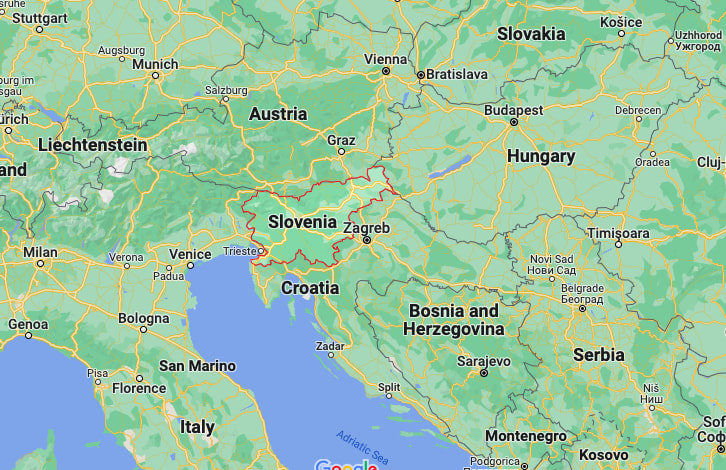 Slovenia travel: What is there to do
I had no idea what there was to do in Slovenia and I didn't want to just Google things. I wanted to live in the moment and discover the country for myself.
I made my way from Austria (where I was volunteering at Snowbunnys Backpackers Hostel for 2 weeks) and got to Ljubljana, at my new volunteer, where I'd be helping out around the hostel with basic cleaning chores.
Exploring Ljubljana
I loved the vibe as soon as I got there. Why? Cause there's loads of things to do in Ljubljana, despite it being a small city!
Go for a walk around the city centre: best way to explore and discover a new place (and why not do a Free Walking Tour). Prešeren Square is the "famous" spot.
Visit the Triple Bridge (one being the Dragon Bridge), the Ljubljana castle, and Tivoli Park (all are walking distance from one another).
If you're into museums, there are loads to visit from the National Museum, Museum of Illusions to Contemporary Art... you'll be spoiled for choice!
Metelkova is an alternative urban enclave where people go hangout during the day and party there at night - it's worth a visit.
Eat and drink! There isn't exactly "authentic Slovenian food" as the best would be at someone's grandmother's house, but some must tries are: burek (salty) and Štruklji (sweet)
I soon realised that Ljubljana is one of the cutest and smallest capitals in Europe, and you basically can visit the whole city centre in an afternoon. But the country has so much more to offer, especially in terms of nature.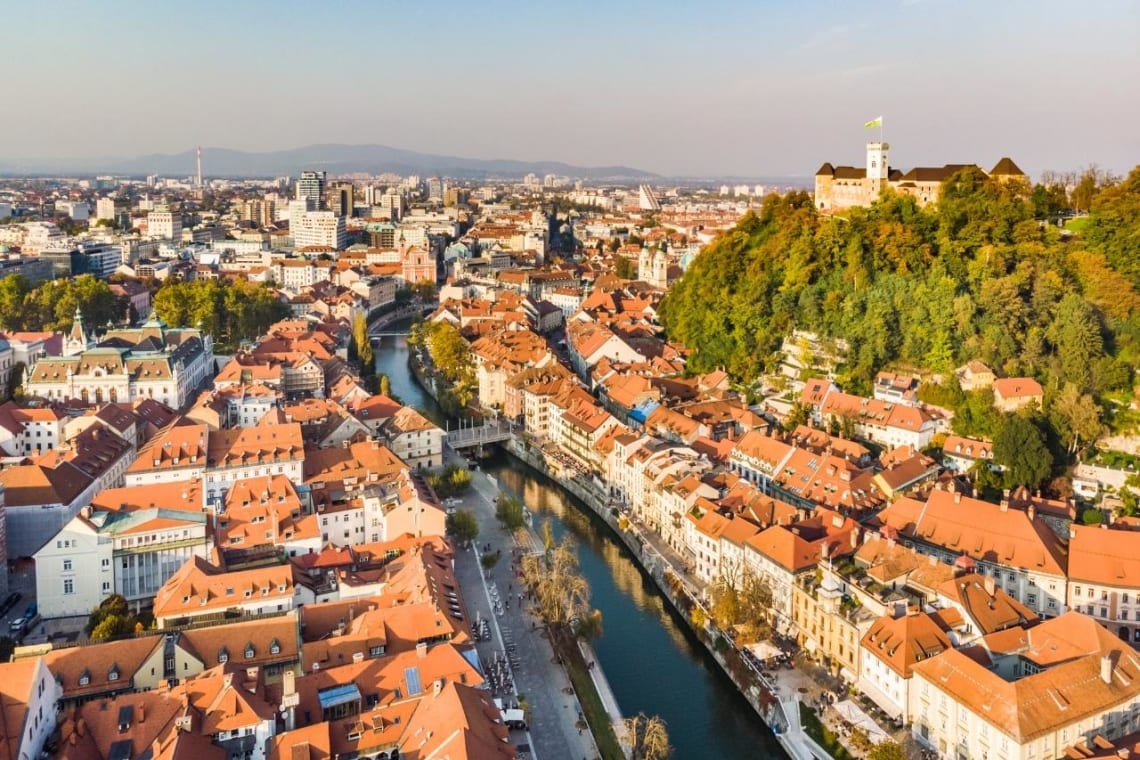 Lake Bled
Just one hour away from Ljubljana is the beautiful Lake Bled, where I spent a couple of days recharging myself from the hostel lifestyle.
The lake is great to walk around, rent a boat and wander around, and there are loads of activities to do in and around it.
The Vintgar Gorge is an absolute must in that area, and choosen for our experts as one of the 14 best European destinations for nature lovers.
Before leaving, make sure to try the Bled Cake (or "Blejska kremna", which means cream cake)!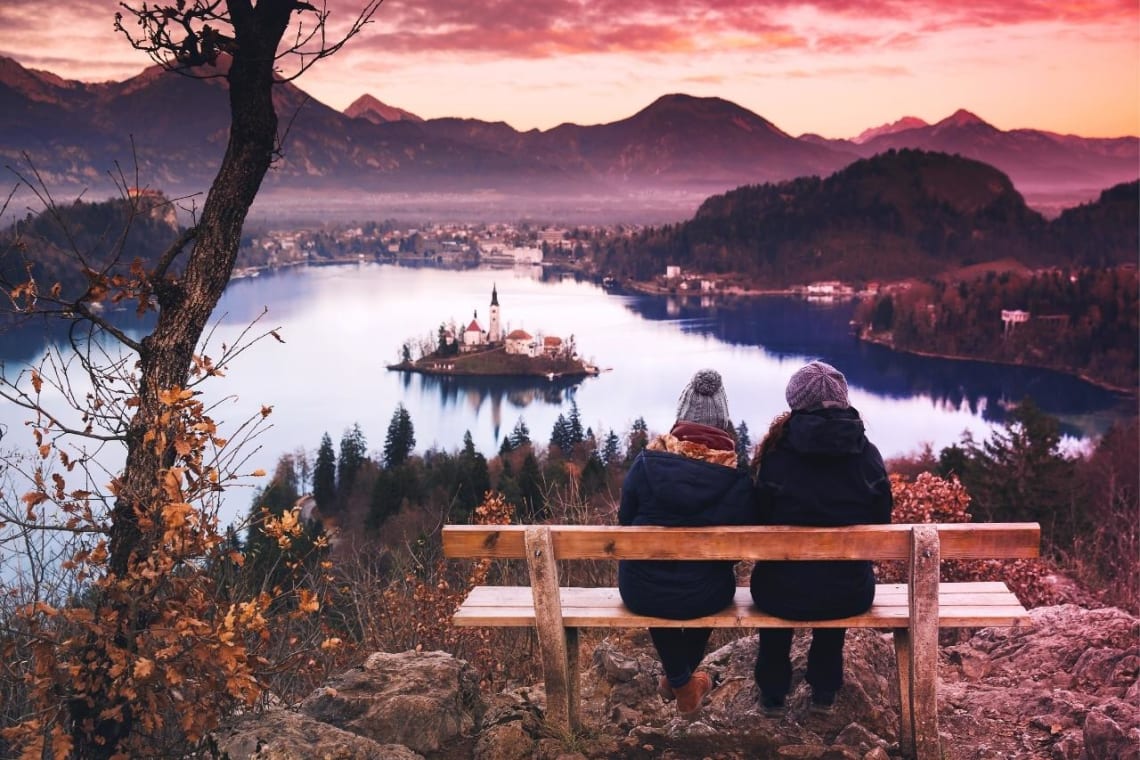 Lake Bohinj
Not too far is another Lake called Bohinj, which is a great place for stand up paddling and other relaxing nature hikes in the area.
It's easily accessible from Lake Bled or even Ljubljana. Since the country is so small, you can pretty much get anywhere within an hour or two.
Triglav Park
Within the nature vibes, if you're more adventurous, Triglav Park is the perfect place for you.
Located in the Julian Alps, there are loads of hiking and climbing trails all around - just be sure the weather is in your favour.
Visiting the waterfalls
Slovenia has a lot of waterfalls to visit and swim in. Here's a list of some of the most beautiful ones:
Kozjak: The Kozjak Stream with waterfalls is a protected area and one of the most beautiful waterfall in Slovenia. It is an excellent destination for a walk in the hot summer days because the steep walls preserve the pleasant coolness and slightly lower temperatures (photo below). ​​
Pericnik: one of the highest waterfalls in the country (52m). You can access it by foot or by bike by following a marked trail leading to it from Mojstrana to Vrata valley.
Martuljek: there are 2! The Upper Martuljek waterfall is especially spectacular, as it descends in three levels over 110m of the vertical wall. The trail to it is fairly easy, but the trail to the vicinity of the waterfall is only appropriate for well-equipped mountaineers. The Lower Martuljek waterfall falls over the 50m high wall into a 400m long and narrow Martuljek gorge, formed in limestone. Both waterfalls are the most abundant with water in the late spring.
Savica: no swimming is allowed but it's nearby Lake Bohinj and has a breathtaking hike that'll take an hour long all around the waterfall.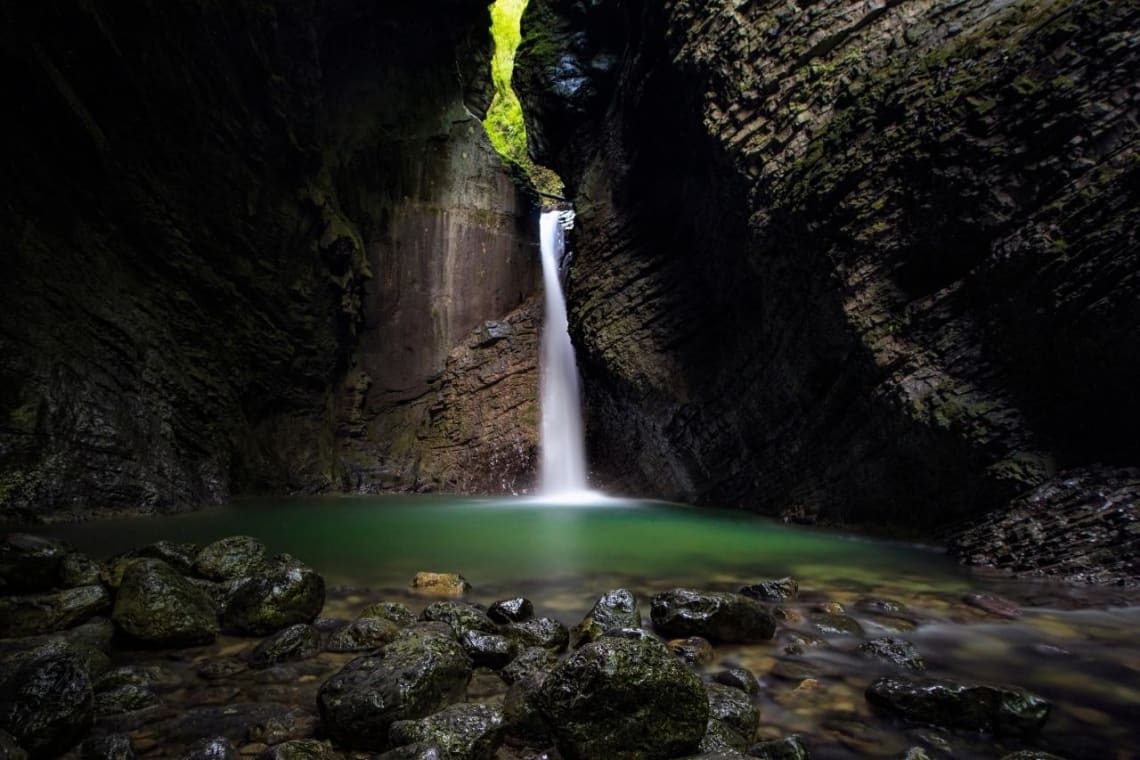 The best caves in Slovenia
Aside from beautiful lakes and hikes, I'd also recommend visiting some caves:
Postojna caves are the most visited tourist caves in Europe and the reason being it's a place where the proteus or olm offspring are once again hatching (they're sort of mini lizards, worth a Google).
There is an entry free to visit the caves as it also comes with a guided tour - it's 30 euros and I'm not sure it's worth that price, but if you're a fan of caves then definitely check them out.
Skocjan caves are also reputable to visit, in addition to the Predjama Castle. All these can be combined into one big day trip (and/or road trip)!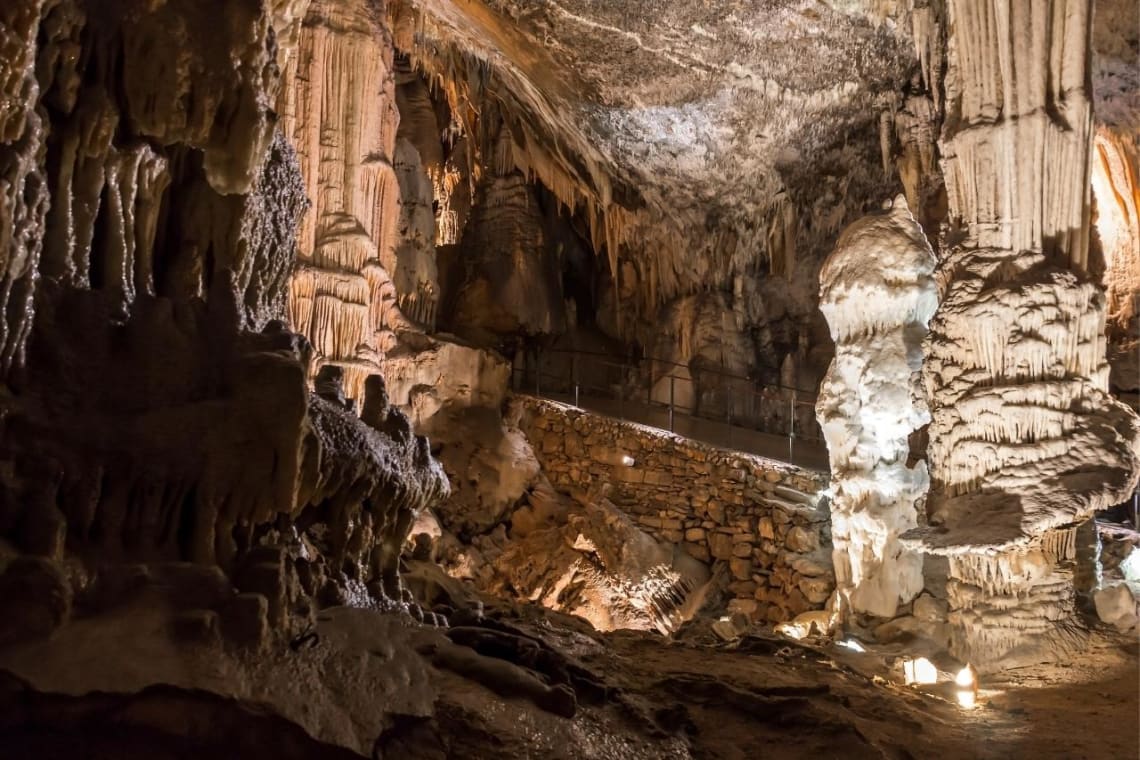 There are a few Slovenian cities worth visiting such as Maribor, Koper, Piran, Vogel… then again this really depends on the type of traveler you are, and evidently on preferences.

There's also a nice coast to visit if you want the beach, and Trieste in Italy is not far either.
Overall, Slovenia is really well located to easily access neighbouring countries like Italy or Croatia, and given how small the country actually is, exploring it is actually much easier than one can expect.
Buses and trains are reliable (and cheap), and they also have Blablacar (carpooling). Most people do speak English so it really wasn't that difficult to get around.
Slovenia travel: Is Slovenia worth visiting?
I would definitely recommend visiting Slovenia. I actually liked it so much that I started applying to jobs and looked into trying to move there.
There's something about the nature, the capital, the vibes, the people... It was almost inexplicable/magical.
Things didn't pan out job wise and i'm moving to Athens instead, but it's one of those places that's easy to settle - if you're not into the big city vibes.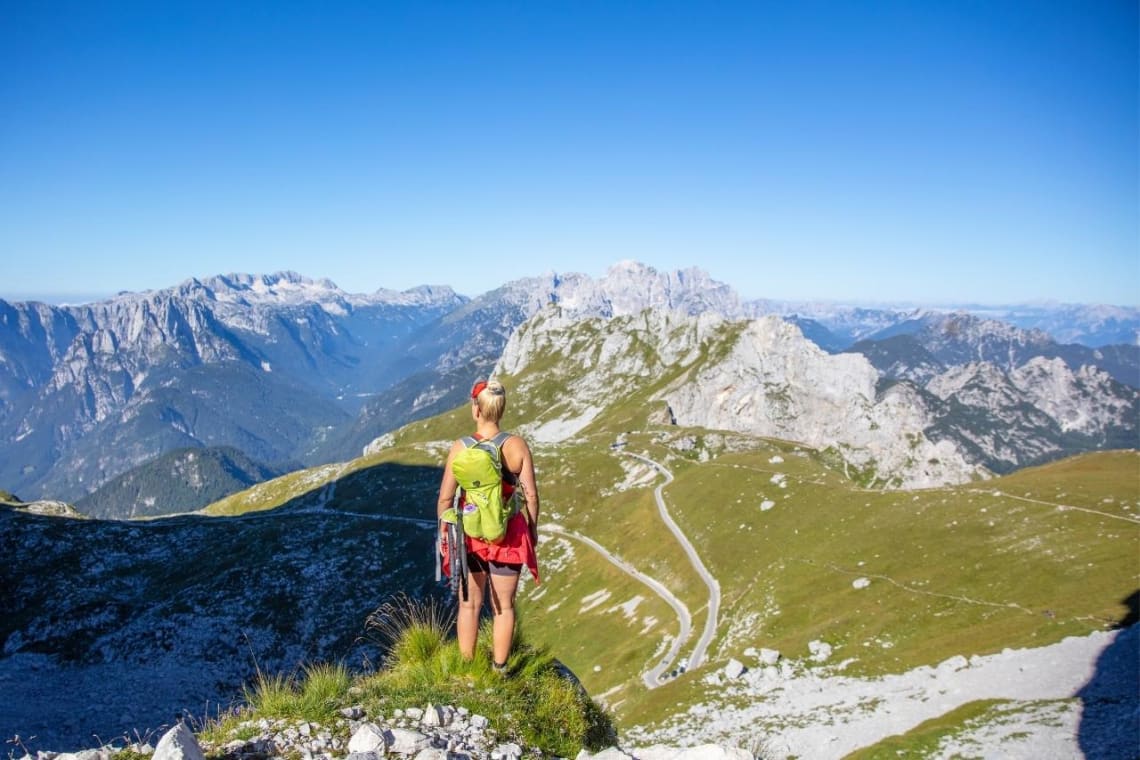 Is Slovenia expensive?
Budget wise, it's quite an affordable country, actually one of the cheapest countries to visit in Europe.
Hour long bus rides are about 5 euros, groceries are relatively cheap, and the food too (restaurants/cafes) is affordable. There's this one local delicacy called burek which costs about a euro, and is eaten with yogurt: you can basically get a full street food meal for under 3 euros.

In restaurants, depending on where you go, I'd say with 10-15 euros you can eat very decently. Evidently with Worldpackers or Couchsurfing you won't be spending a dime on accommodation :) so what are you waiting for? Check out more of our travellers who went to Slovenia on our Instagram, Tiktok, and Youtube pages!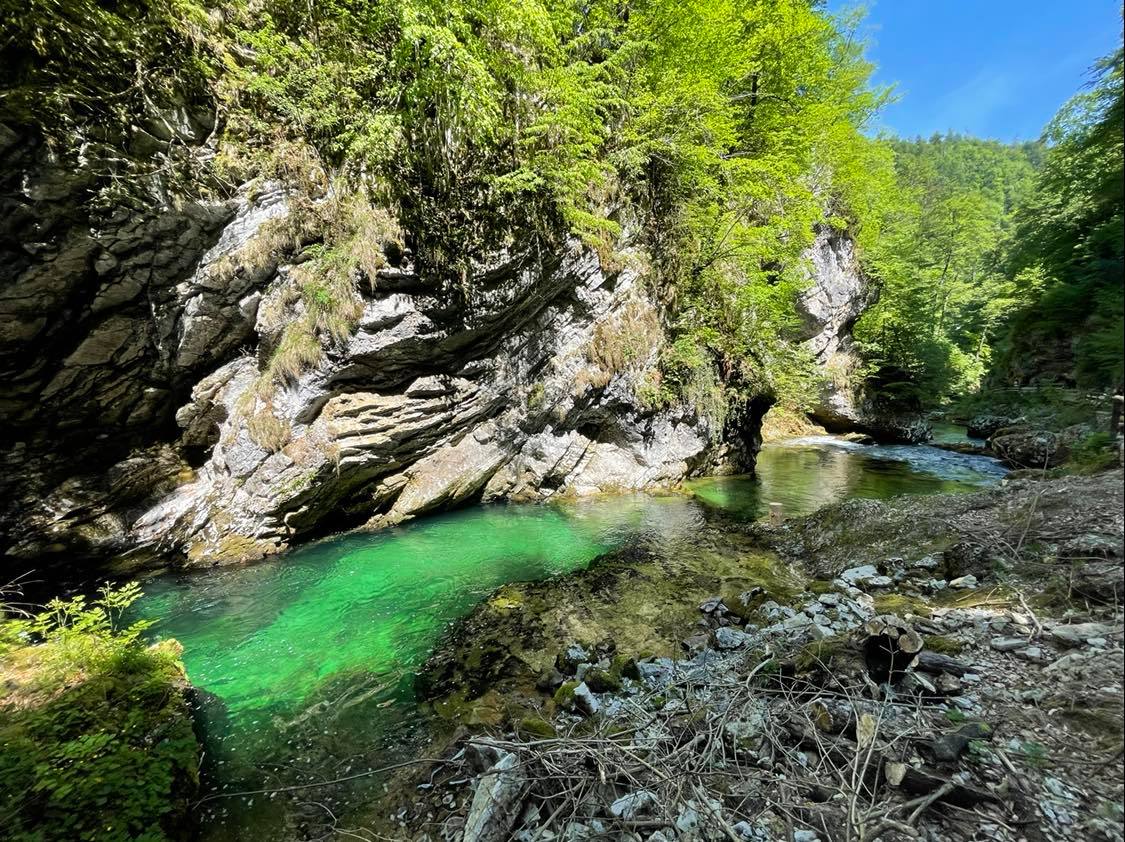 (photo is from Vintgar Gorge, near Lake Bled)
Entry requirements to Slovenia
There were no travel restrictions at the time I went (May 2022) nor was it mandatory to wear masks, or anything really COVID related.
Visas aren't mandatory for most nationalities, especially for American nationals (you get up to 90 days). As a French national, getting around Europe is easier but I'd recommend always doing a quick search on entry requirements as these can change during such uncertain times.
Volunteering in a foreign country
The idea of volunteering in a foreign country where you don't speak the language or know the norms can be daunting, sure, but it will be one of the best experiences you ever do.
I personally love getting out of my comfort zone cause that's where I grow the most!
Upon arrival to Ljubljana, I knew absolutely nothing about the culture. Plus, when I got to the hostel, all the other volunteers were out so I was literally by myself… perfect situation to go out and venture alone, which is exactly what I did.
I met a few people through Couchsurfing (fine fine and maybe Bumble..) and quickly learnt about the Slovenian culture and tried some local food.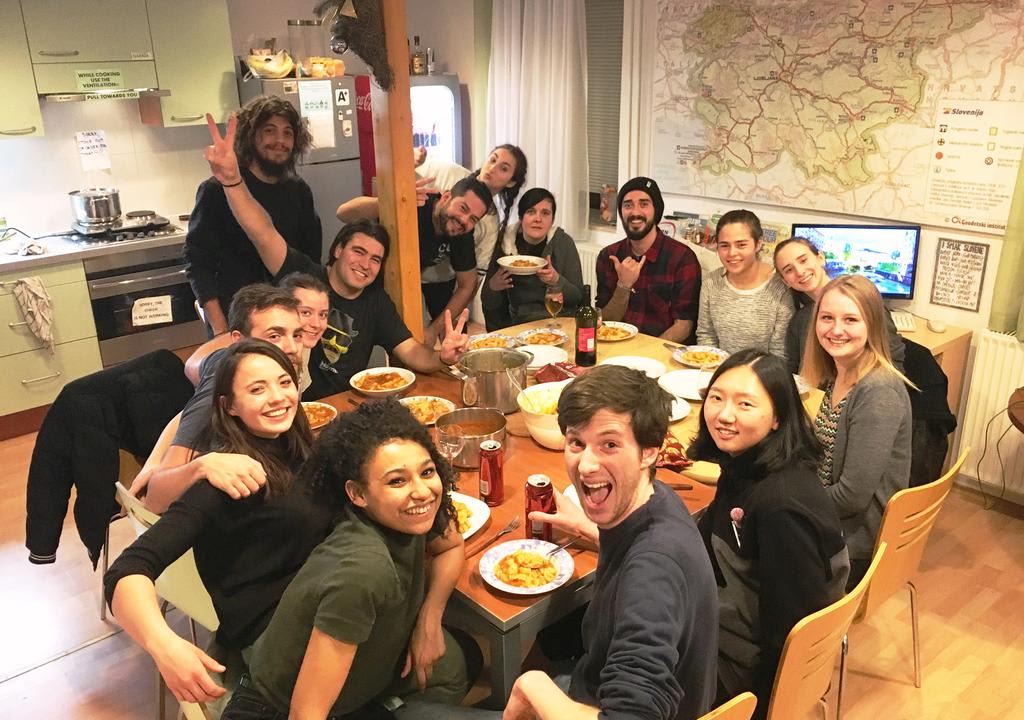 There aren't that many tips that you probably don't already know about volunteering in a foreign country, but here are some things I do that have always helped me:
Always ask questions: this not only shows interest in the culture, but gets you more knowledgeable and also increases your likability (people love talking about themselves).
Learn a few words in the language: even if you'll never speak it again, it shows you have interest and are willing to adapt (and not be "that" tourist).
Don't be afraid to ask for help, say "I don't know" and say "no": and for this it can be in any language. Humanity is not dead (yet), strangers are kinder than you think.
Best tips for volunteering in The Balkans
Since I haven't visited all of the Balkans (yet) I can only give you a few tips based on what I have done and gotten around.
First of all, it's fine if you have a time limit/deadline, but the most ideal would be to not have one and just let yourself go with the flow.
These countries have beautiful nature and hidden gems, and being able to take the time to really discover hidden gems is ideal.
This being said, try to not plan too much and go around by bus and train. It's (often) cheaper either way than flying and you get to see more landscapes - and meet people.
If you're only going by local routes, make sure you have local currency on you at all times (but this is pretty much valid for all countries in the world, not just the Balkans) and beware of taxis that are known to try and scam.
These countries are also known to be quite safe (especially solo female travellers) but that doesn't mean that you can leave all guards down. Check out this article if you're a solo female traveler.
Lastly, take note that a European SIM card might not work in all countries as not all are part of the EU (Serbia, Kosovo, Bosnia for example.. But do keep up to date with the political situation).
If you also want to be part of a work-exchange like me, check out all the opportunities for volunteering in Slovenia, and other Balkan countries like Serbia, Romania, Macedonia, Bosnia, Bulgaria and Croatia.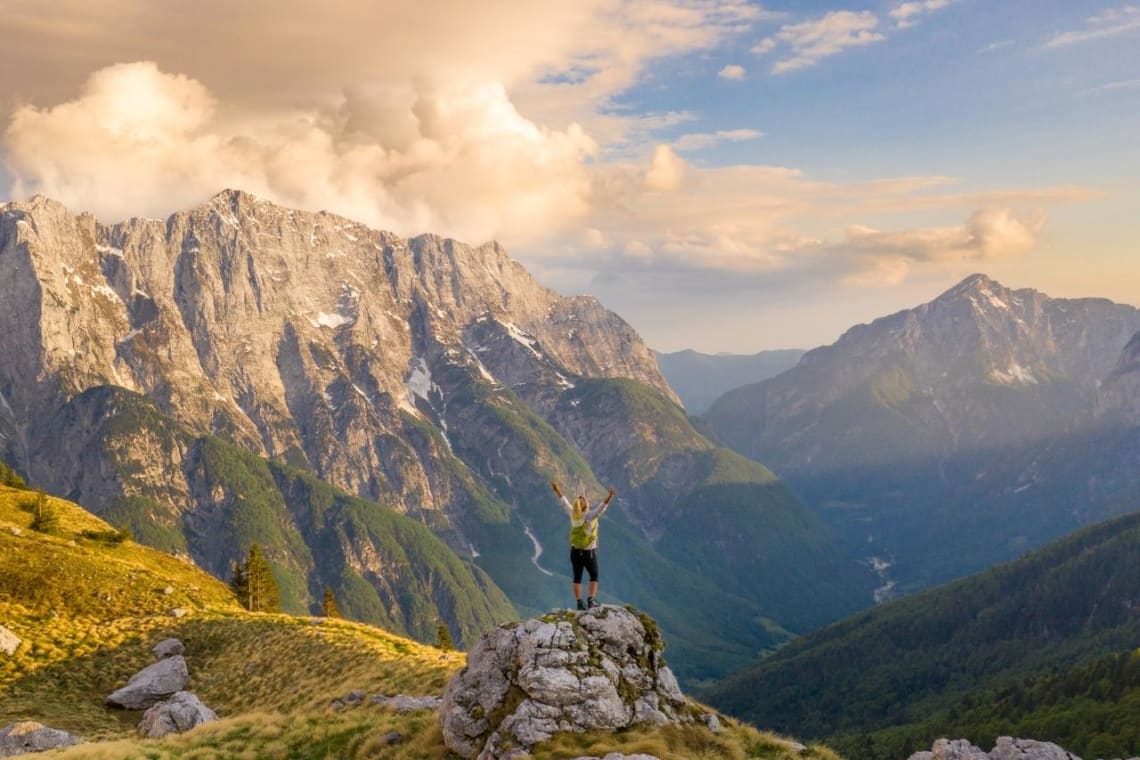 All in all, it's probably in countries "off the beaten path" that you will have the most memorable experiences.. why? Cause most people don't go there and you're not "polluted" by many different opinions and views of the place.
If you're into nature, authenticity, good vibes, and an overall chill time, Slovenia is the perfect destination for you.
Don't hesitate to check out our volunteer programs with Worldpackers as well as sign up as a member to apply to positions!