The ultimate Worldpackers guide to backpacking the Balkans
Backpacking tips on where to go, what to see, how to get around, how to stay safe, and how to save money while backpacking around the Balkans.
11min
What does backpacking the Balkans even mean?
Let's set the record straight. When travelers talk about backpacking the Balkans, what countries are they talking about traveling to?
The countries of Slovenia, Croatia, Bosnia and Herzegovina, Montenegro, Kosovo, Albania, Greece, Macedonia, Bulgaria, Serbia and Romania are all considered "The Balkans." Many of these countries were formerly united as Yugoslavia as recently as 1992 and some of them have become independent countries as recently as 2008.
Why should that matter to a budget backpacker like you?
Unique histories and tumultuous pasts make for interesting and inexpensive travel destinations.
When you're backpacking the Balkans, you can still feel a true sense of discovery (and all without leaving the European continent).
Bonus, if you're trying to visit 30 countries by the time you're 30 or have that beautifully worn out passport, visiting the Balkans will fill those passport pages and build your "countries visited" lists pretty quickly.
How to travel around the Balkans

For most budget backpackers, the first time they'll notice that they aren't in western Europe anymore might be when they start to plan a route through the Balkans. It's not easy.
For one, train travel in the Balkans is a lot less common and less convenient than in other parts of Europe. If train routes exist, they are often rundown and run rarely.
Bus travel reigns supreme in the Balkans (but that doesn't mean they always run on time). Traveling by bus in the Balkans is kind of a traveler rite of passage.
Bus travel in the Balkans requires a healthy dose of patience (you aren't in Switzerland anymore).
You might not always be able to find all of the route information on bus routes online. This is slowly changing, but sometimes you really do need to show up to the bus station and ask.
It seems to always involve a bit of confusion — is this another smoke break for the driver or the last chance I'll have to go to the bathroom for four hours?
Sometimes you'll need to pay the driver directly in cash for each bag you bring in the hold. Other times it's free (shrugs shoulders).
I also personally found out the hard way that, even if you purchase your bus ticket online, you usually need to have a physical printed copy with you.
Flights are also an option for some areas in the Balkans but the flights might not always be direct or all that inexpensive. Belgrade, Serbia in particular acts as a flight hub of sorts for the region.
For the islands in Greece and Croatia, ferry boats are where it's at. In Greece, they are usually massive cruise-sized ferries while in Croatia, they're usually smaller catamarans. Either way, they're extremely efficient and easy to book online. If you are visiting in the "off" season, generally anytime between the end of October and the beginning of May, just be sure to double check that the route you need is running on websites.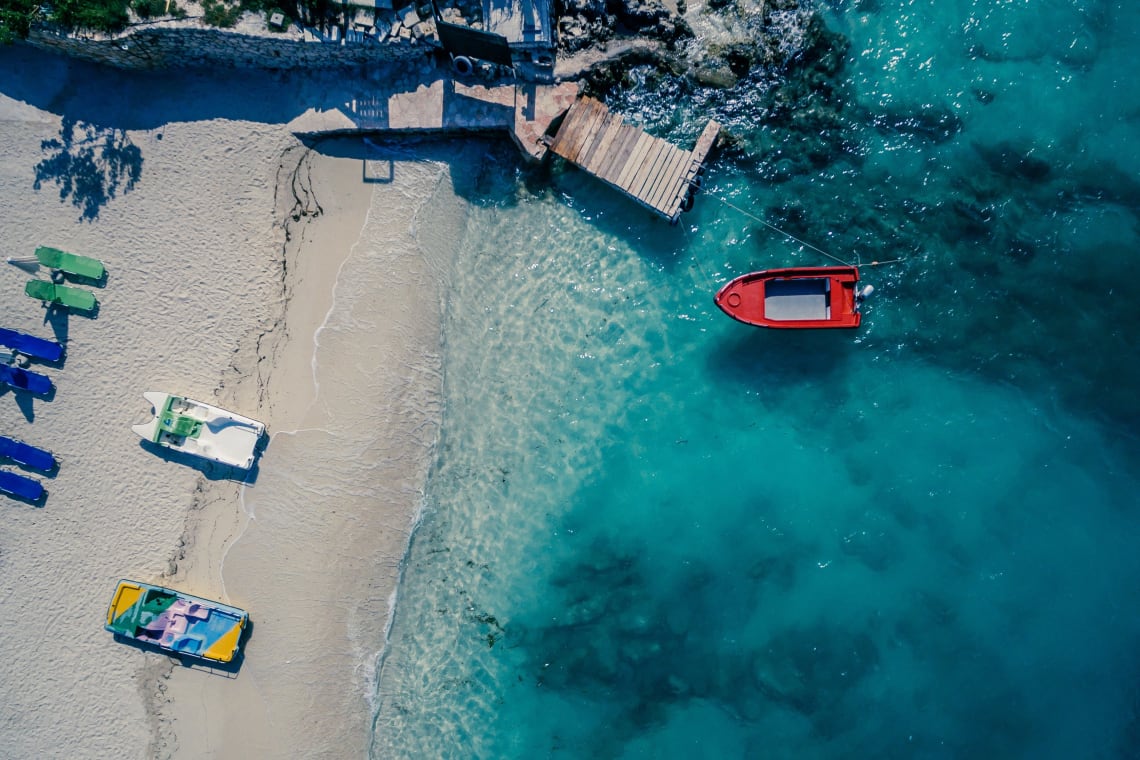 Planning the ultimate backpacking Balkans itinerary
Another thing that makes traveling in the Balkans both exciting and a little bit overwhelming is that there isn't just one established tourist trail.
Planning a comprehensive backpacking Balkans itinerary could be a full-time job.
You'll find sea lovers flocking to the southeastern countries along the Adriatic while mountain moguls head in the opposite direction. Culture fanatics journey somewhere in the middle of the two. Most backpackers will do a little bit of each of these things.
When I was planning my backpacking trip through the Balkans, I let the bus schedule, my wallet, and the weather decide. I started my journey through the Balkans on an eight-hour bus from Istanbul, Turkey where I was participating in a work exchange at the time.
That bus took me to Plovdiv, Bulgaria, simply because it was a relatively short journey, inexpensive to get to, and culturally interesting. From there, my route was a rough counterclockwise circle around the region heading northeast in August when the weather was warmest and back south again to chase the sun by October.
My best advice for choosing a Balkans travel route? Find cheap plane airfare into the region and get to wandering. If you are tight on time, choose just one or two countries that really interest you (did I mention that public transportation between destinations isn't the most efficient?).
What to see and do while backpacking the Balkans
You could spend years traveling around the Balkans and still not "do it all." After all, we're talking about 11 countries here.
I've broken the best of the best down by country below, highlighting just enough about each of them to give you a serious case of wanderlust.
Slovenia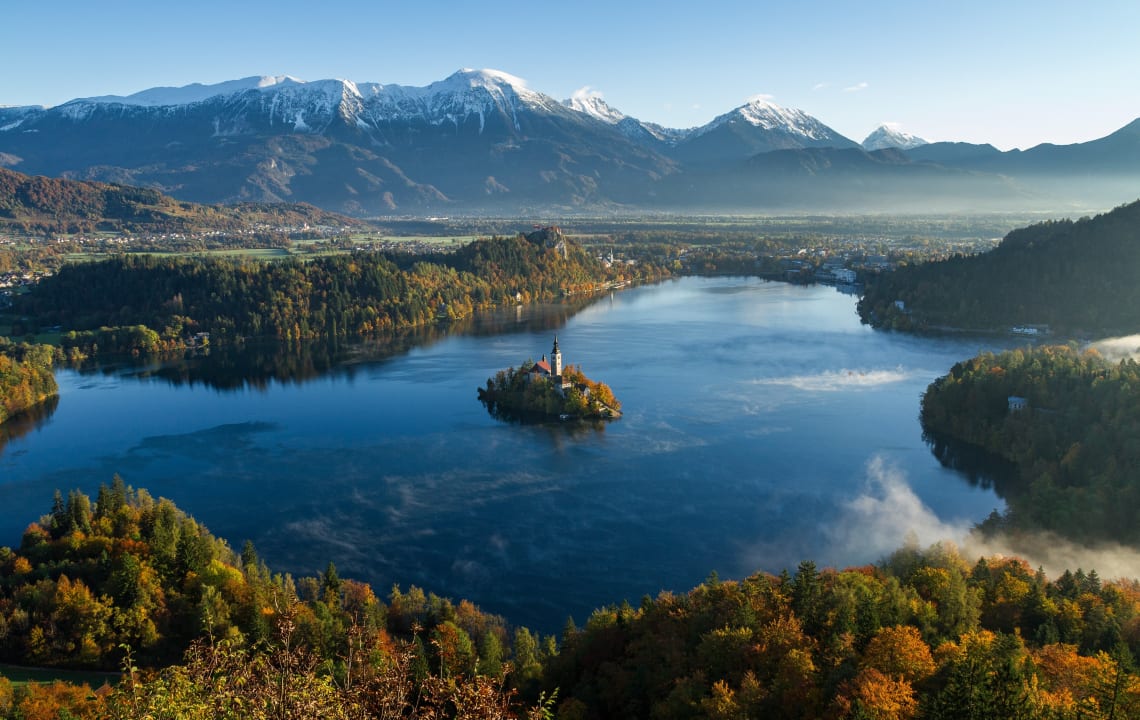 If you want to feel like you're living in a fairytale, go to Lake Bled in Slovenia.
Walk around the clear, turquoise water and admire the mountains that surround you. Wake up early to climb to the Ojstrica viewpoint for that quintessential view of a church in the middle of the lake.
Worldpackers has some amazing exchange opportunities in Slovenia.
Help manage a traditional villa in Ljubljana while getting to know Europe's greenest city, or help out with housekeeping while exploring the beauty of Lake Bled. All the exchange opportunities available guarantee free accommodation and a chance to explore Slovenia's dramatic landscapes, curious traditions, and great food.
Sounds good? Thought so. So start planning your trip with the Slovenia travel guide!
Croatia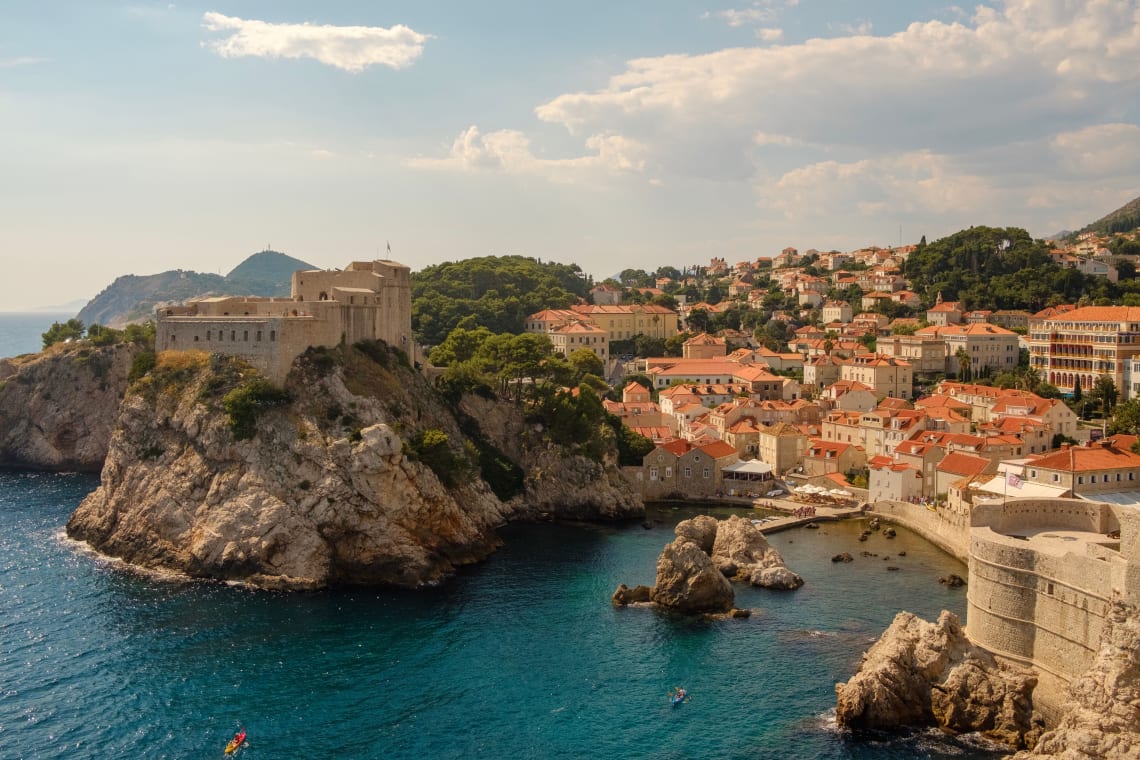 You could easily spend an entire trip in Croatia alone.
While many people rave about the culture in Zagreb, I couldn't get enough of the beautiful combination of old world charm, crystal clear water, and rugged mountains that can be found along the Dalmatian coast.
My favorite afternoon involved kayaking around the city walls of Dubrovnik and taking a dip in the warm sea (at the end of October no less!).
If you're planning your first trip to Croatia, I recommend giving yourself ample time to explore the country's gorgeous national parks, wander through cobblestone city streets, and enjoy the crystal clear water of its stunning Mediterranean beaches.
Worldpackers has projects all over Croatia, from environmental work to hostel management!
Help toil the land by a secluded beach, be a web developer on an island in the Adriatic, or enjoy Dubrovnik while working at a top-rated hostel.
Bosnia and Herzegovina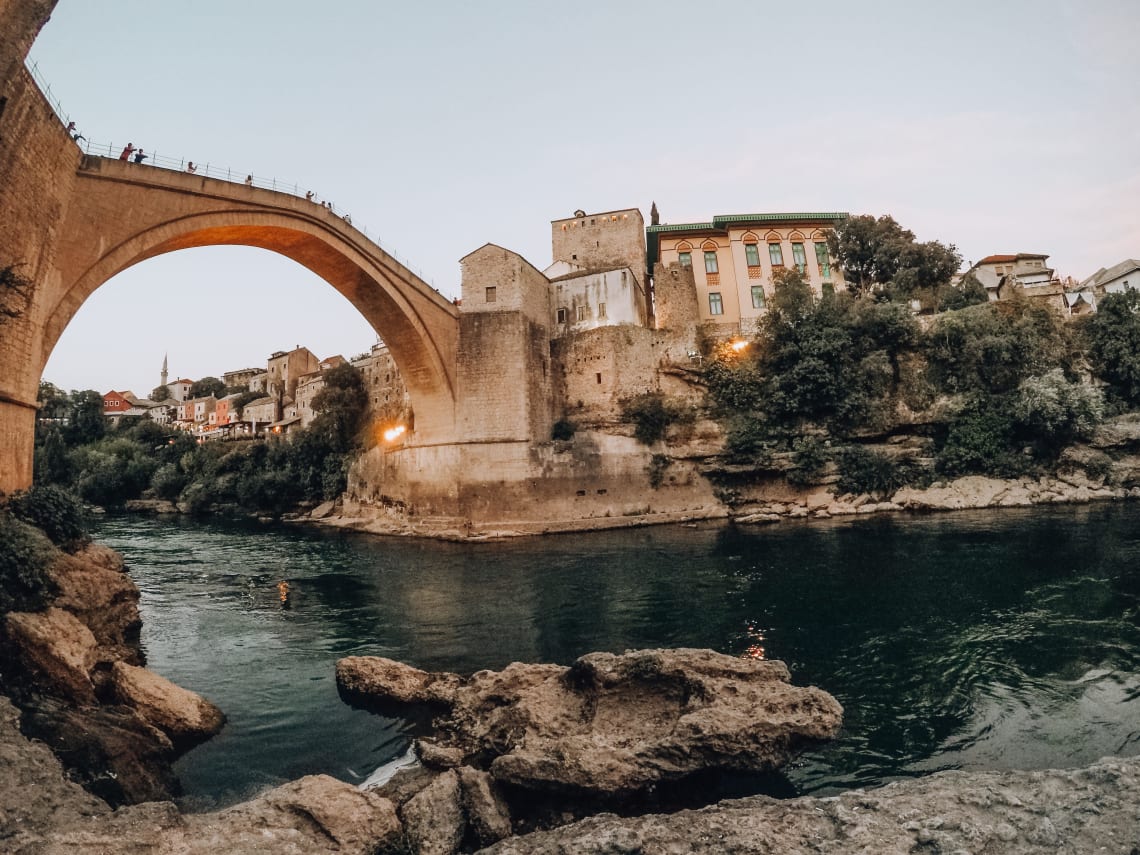 Bosnia and Herzegovina might be the country that surprised me the most during my trip through the Balkans.
The culture in Bosnia and Herzegovina felt distinctly different than many other countries in the Balkans, with a really vivid Ottoman air to it, right down to the mosques and coffee culture and rug selling that reminded me a lot of my time in Turkey.
If there's a site in Bosnia and Herzegovina not to miss, it's the famous Stari Most bridge in Mostar although I know many people who have fallen in love with Sarajevo's charms.
The exchange opportunities in Bosnia and Herzegovina are varied.
Fancy being a rafting guide for the Neretva River? Want to experience Sarajevo's Charm while working in graphic design for a local hostel? SEO and web developers, artists and handymen... all can earn their accommodation whilst being surrounded by the beauty of Bosnia and Herzegovina!
Montenegro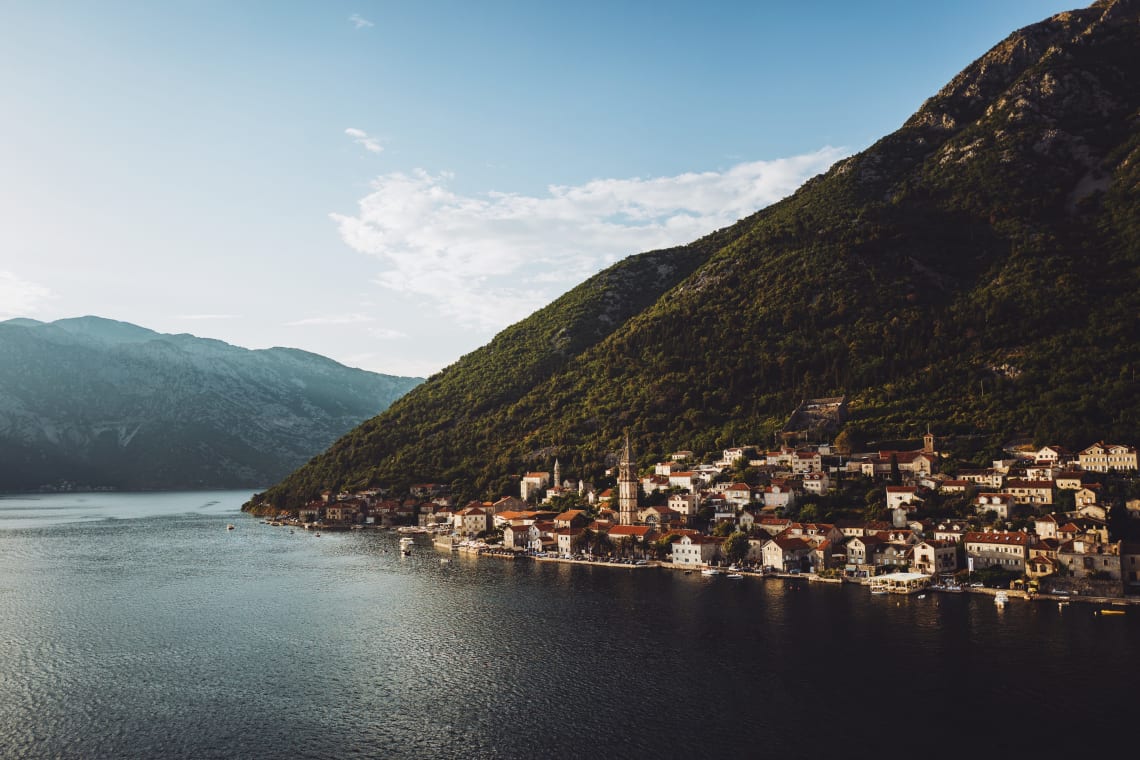 My heart is still in Montenegro.
For someone who can't choose between the mountains, the ocean, and a quaint European village, it really is paradise. Hike the infamous Ladder of Kotor path if you're up for a vertical ascent that pays off with sweeping views of the Bay of Kotor and Kotor Old Town.
Worldpackers has a fine selection of exchange projects in Montenegro.
Work a few hours a day and spend the rest of your time exploring all that this stunning country has to offer. Most people only get to spend a week on a whirlwind vacation here, rushing around from destination to destination, activity to activity.
If you choose to do a Worldpackers experience in Montenegro you'll have the freedom to explore as much of the country as you want or do as little as you choose.
Check out The best things to do in Montenegro for more inspiration.
Kosovo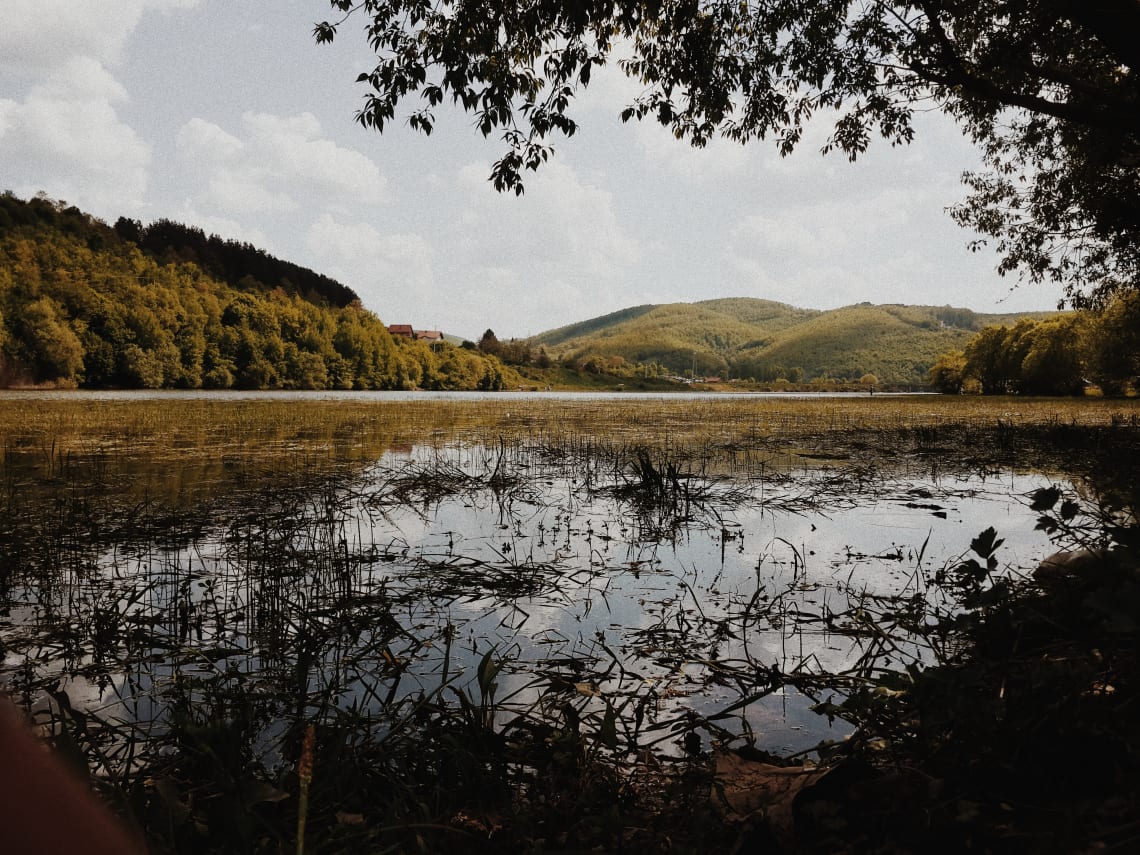 If you head to Kosovo, you're in the smallest nation in the Balkans and even getting off the beaten path for typical Balkan backpackers.
In fact, Serbia still doesn't acknowledge Kosovo as an independent nation.
While I haven't visited myself, I've heard the capital of Prishtina is a surprisingly vibrant and cool place to visit. There are some unique sites like a giant sign reading NEWBORN, a statue of Bill Clinton, and one of the world's ugliest buildings, the National Library of Kosovo.
To explore the country like a local, check out Worldpackers' selection of exchange opportunities in Kosovo.
Albania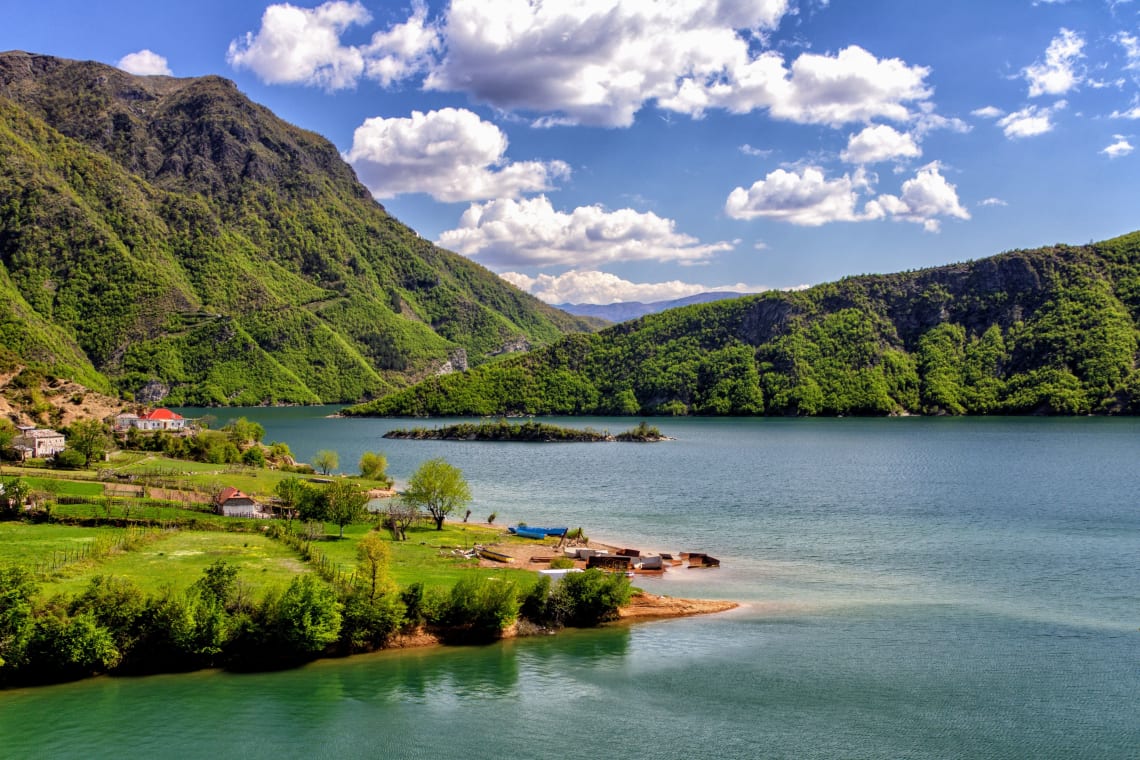 I haven't personally made it to Albania yet either, but it's on the top of my dream destinations list.
The "Albanian Alps" give the Swiss ones a run for their money and the beaches of the "Albanian Riviera" are known to compete with those of France, Spain, and Greece. If you need more convincing, give Adam's A to Z guide to the best places to travel on a budget a read.
And, if you've been long-time dreaming about visiting like I have, check out Worldpackers exchange experiences in Albania.
Whether you want to be a hostel receptionist in the capital city of Tirana, work in permaculture in Finiq, enjoy country living while house-sitting a mountain lodge, or help manage a hostel close to the Albanian Alps, Worldpackers has you covered.
Greece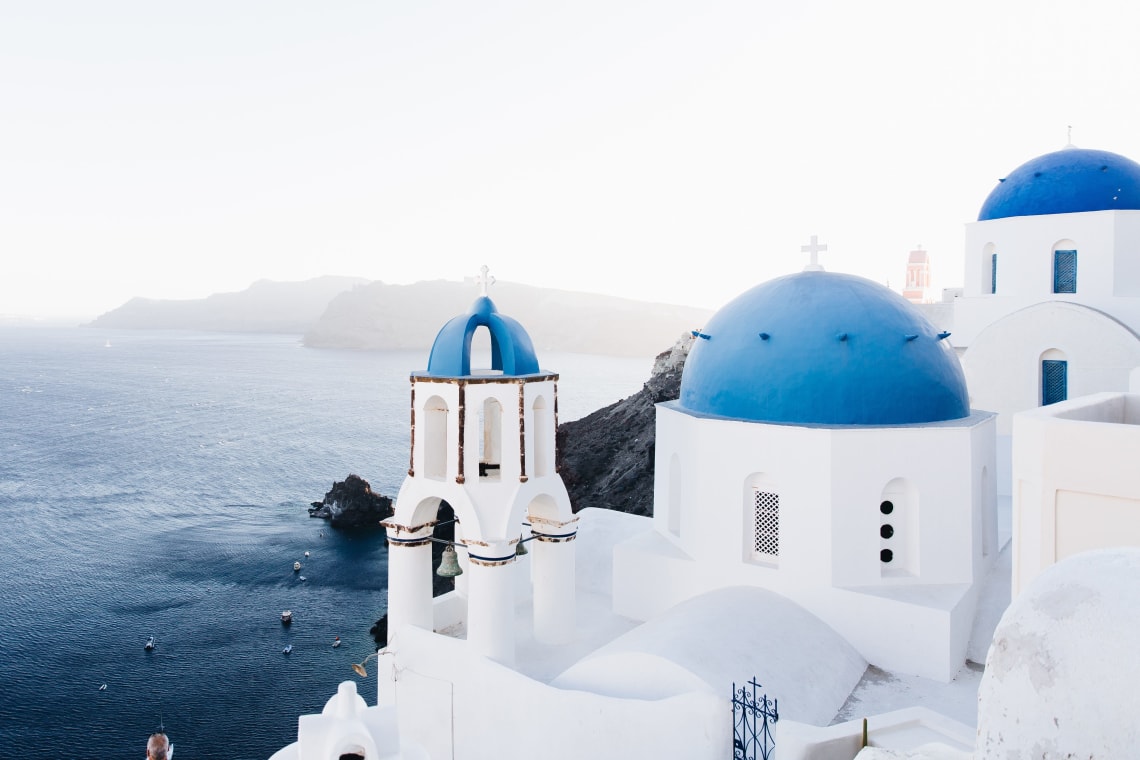 There are few things less iconic in the entire world than Athens' Acropolis first thing in the morning, but high tail it out of Athens shortly after and head to some lesser-known Greek Islands.
My personal favorites are Sifnos, Serifos and Milos but don't miss uber-popular Santorini either.
The opportunity to stay a while exploring Greece sounds too good to be true, and luckily Worldpackers offers some very unique opportunities to extend your time there, and really make your experience memorable.
Check out the full spectrum of exchange opportunities in Greece to plan your bucket list trip today.
And these tips to travel Greece on a budget.
North Macedonia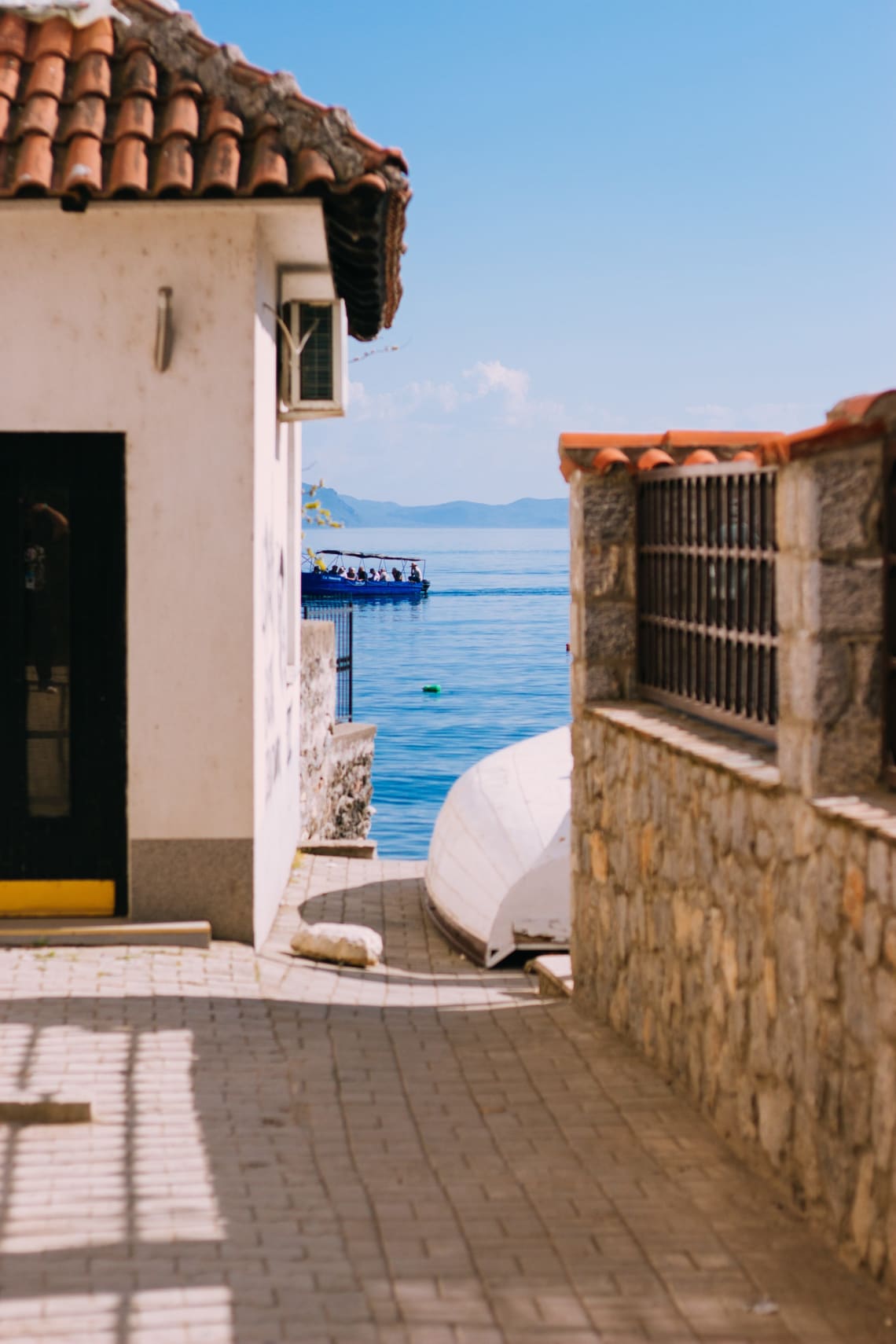 If I could go anywhere in Macedonia, it'd be to the town of Lake Ohrid.
It's a world heritage site and a great place to base yourself as you explore nearby picturesque monasteries and enjoy the natural surroundings.
Check out exchange opportunities in Macedonia to plan a unique, immersive trip to this off-the-beaten path country.
Bulgaria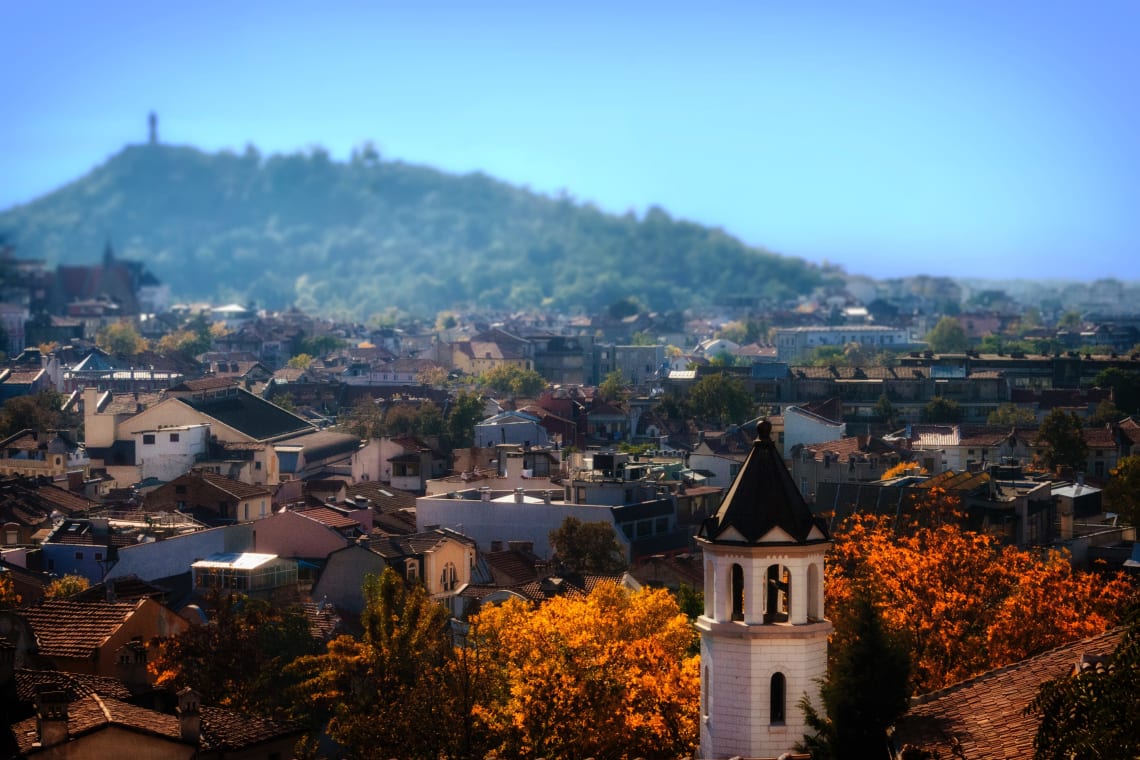 While Sofia is filled with more layers than I can count, visit Plovdiv, Bulgaria's second largest city, instead. It's the perfect, and oh-so-elusive mix of old history, artsy neighborhoods, and a ton of green space to get out into nature.
Worldpackers offers some very unique exchange projects in Bulgaria.
Fond of nature, animals, and adventures? Work at an EcoPark in Elena. Want to explore an old historic town? Help out at this cozy hostel in Veliko Tarnovo.
Not satisfied? You could also harvest fruits and veggies for a permaculture project or work on building a GeoDome heated bunk house in Isanevo.
Serbia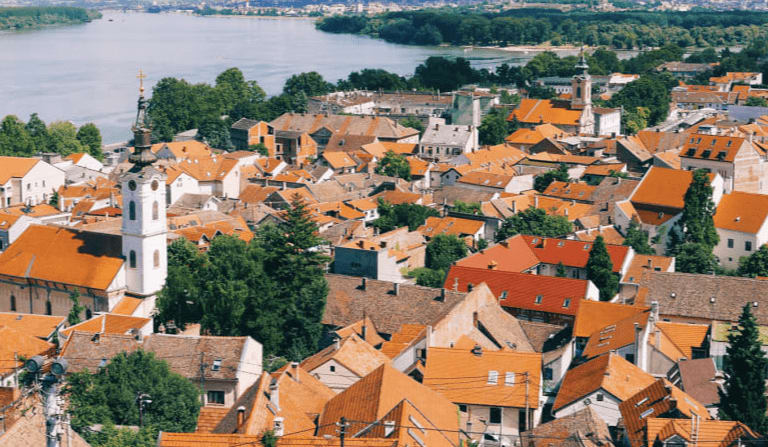 If you're backpacking around the Balkans, you almost have to make a concerted effort to stay out of Serbia. It's the center of a lot of things in the region, including the hub for many flights, buses and trains, and yes, some of that conflict in the 90's that you might have heard about.
Serbia is so much more than the drab architecture that you might associate with the center of former Yugoslavia. Belgrade offers a whole host of history, the beautiful Kalemegdan Park and a lofty fortress. There's also an excellent selection of exchange opportunities in Serbia, with several unique hostel experiences in Belgrade.
If that isn't an indication of the unique and beautiful adventures you can have in Serbia, I don't know what is.
Read more about the beautiful places you can visit while in Serbia: The 10 most beautiful spots you cannot miss in Serbia
Romania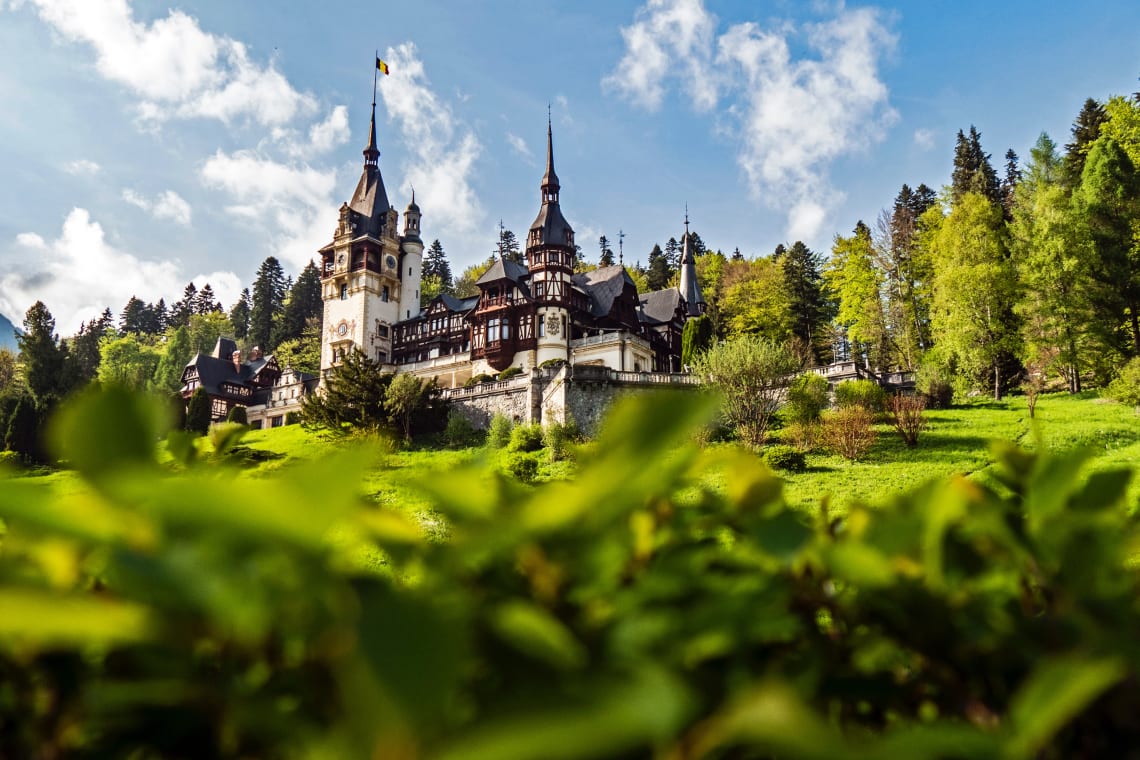 If I were to go to Romania (someday, someday!), I'd find myself roaming from castle to castle and climbing all over the Carpathian Mountains.
When people think of Romania, they tend only to think of Dracula, but there is much more the country than that! From the historic cities and their medieval architecture to the picturesque countryside, I know that when I go to Romania, I'll want to stay a while.
That's why Romania is the perfect place to do a work exchange.
Worldpackers offers a wonderful selection of projects in Romania.
You can teach English in the countryside, help out at a local hostel in beautiful Brasov, do farm work while exploring Transylvania, and more.
Staying safe while backpacking the Balkans
The Balkans get a bit of a bad wrap when it comes to safety, with their relatively recent wartime in the early '90s and more recent poverty. That said, I felt very safe as a solo female traveler in the Balkans.
Follow simple travel safety tips and stay aware of your surroundings, just like anywhere. Don't care much cash on you (but do keep some as many countries in the Balkans still run primarily on cash).
Try not to walk in dark areas at night on your own. Keep an eye on your belongings as pickpocketing is common like at other tourist attractions. I also personally felt safer avoiding night buses and arriving in new cities during the day, but I know many solo female travelers who have safely and happily arrived that way.
How to save money while backpacking the Balkans
For many people, the Balkans are on the radar because they have a reputation for being inexpensive. If that's you, here are a few extra tips to keep the cost of backpacking the Balkans under control.
Limit your destinations
I know it's tough to hear when I just rattled on and on about the best things to do while backpacking the Balkans, but a great way to save money while traveling around the region is to limit the number of destinations you visit.
Each time you move locations, you have to pay for transportation costs and those sneaky budget breakers like luggage storage fees and snacks for bus journeys. While these costs are relatively cheap in the Balkans, they can still add up. Enjoy a slower pace and your wallet will thank you.
Be aware of currency changes
Unlike much of the rest of Europe, many countries in the Balkans still use their own currency.
For example, Croatia, a member of the EU since 2013, still uses their own currency, the Kuna. Confusingly, neighboring Montenegro uses the Euro despite being an independent entity. And even crazier, in Bosnia and Herzegovina, many places accept Euros, Kuna and the Bosnian Convertible Mark (BAM for short).
For the budget backpacker, that could easily mean wasted money or paying high exchange rates and ATM fees if you aren't careful.
Research current exchange rates before you exchange money anywhere, and choose locations with no commission fees. Better yet, be sure that your bank doesn't charge fees for using ATMs in foreign locations and take cash out sparingly.
Off season is your friend
Backpack the Balkans in the off season.
There really is still an off season in the Balkans and budget conscious travelers can take advantage of it.
Sure, shops close up for winter. Restaurants limit their hours. You might not be swimming in the sea every single day. But there are perks too.
Those crowds you hear about in Dubrovnik? They thin out. The Airbnb with a view you have your eye on? They might offer reduced rates. The flight in? Much less expensive.
Get away from the touristy street
In cities in the Balkans that are well-traveled by tourists, there is generally a super touristy area of town. While it can be tempting to opt for convenience, the restaurants and bars on the beaten path can offer western Europe level prices. Be aware and walk the extra two blocks to the area where locals actually live.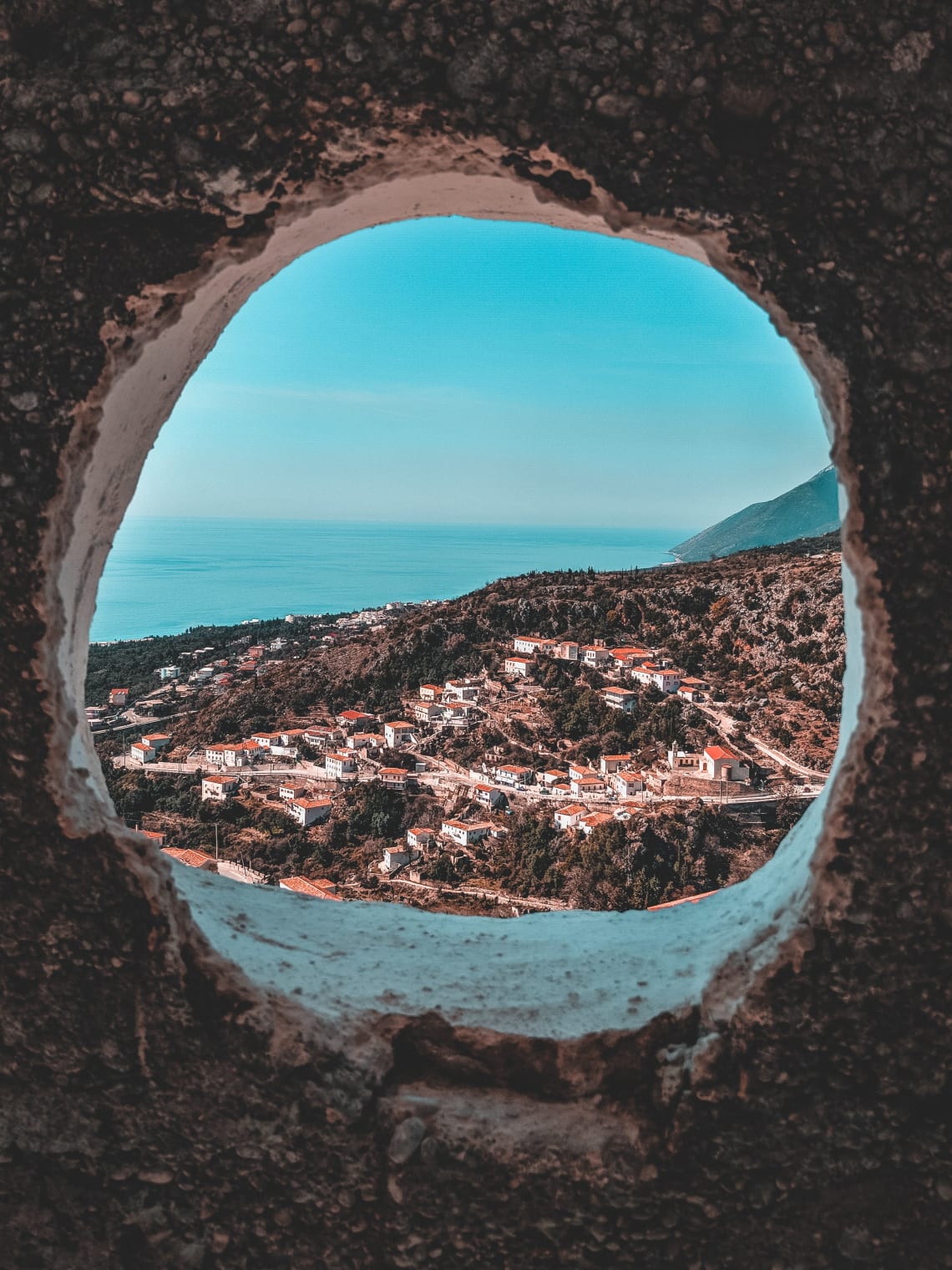 Whew, you've made to through this ultimate guide to backpacking the Balkans.
Congratulations! Now that you know your backpacking Balkans route, how to get around, how to stay safe, and how to save money, all you have to do is, well, start backpacking the Balkans!