The 10 most beautiful spots you cannot miss in Serbia
Serbia: a hidden gem of a country that isn't talked enough about. Whether it's on your route or a nearby country, I urge you to visit this country and especially the following 10 beautiful spots you surely cannot miss!
7min
While making my way from Paris to Athens by land (only bus), one of the countries on my list was Serbia, or the Republic of Serbia. I had always been intrigued to go visit it but it wasn't high up on my priorities, until I went there and realised how much of a gem the country actually is.
So let's start with some basic info.
Where is Serbia?
Serbia is a west-country of the Balkans. The Balkans, or the Balkan peninsula, are usually characterized as comprising Albania, Bosnia and Herzegovina, Bulgaria, Croatia, Kosovo, Montenegro, North Macedonia, Romania, Serbia, and Slovenia—with all or part of each of those countries located within the peninsula. Greece and Turkey are also part of the peninsula but varying sources will say different things about having them classed under "The Balkans".
The capital of Serbia is Belgrade, and for most of the 20th century, the country was part of Yugoslavia.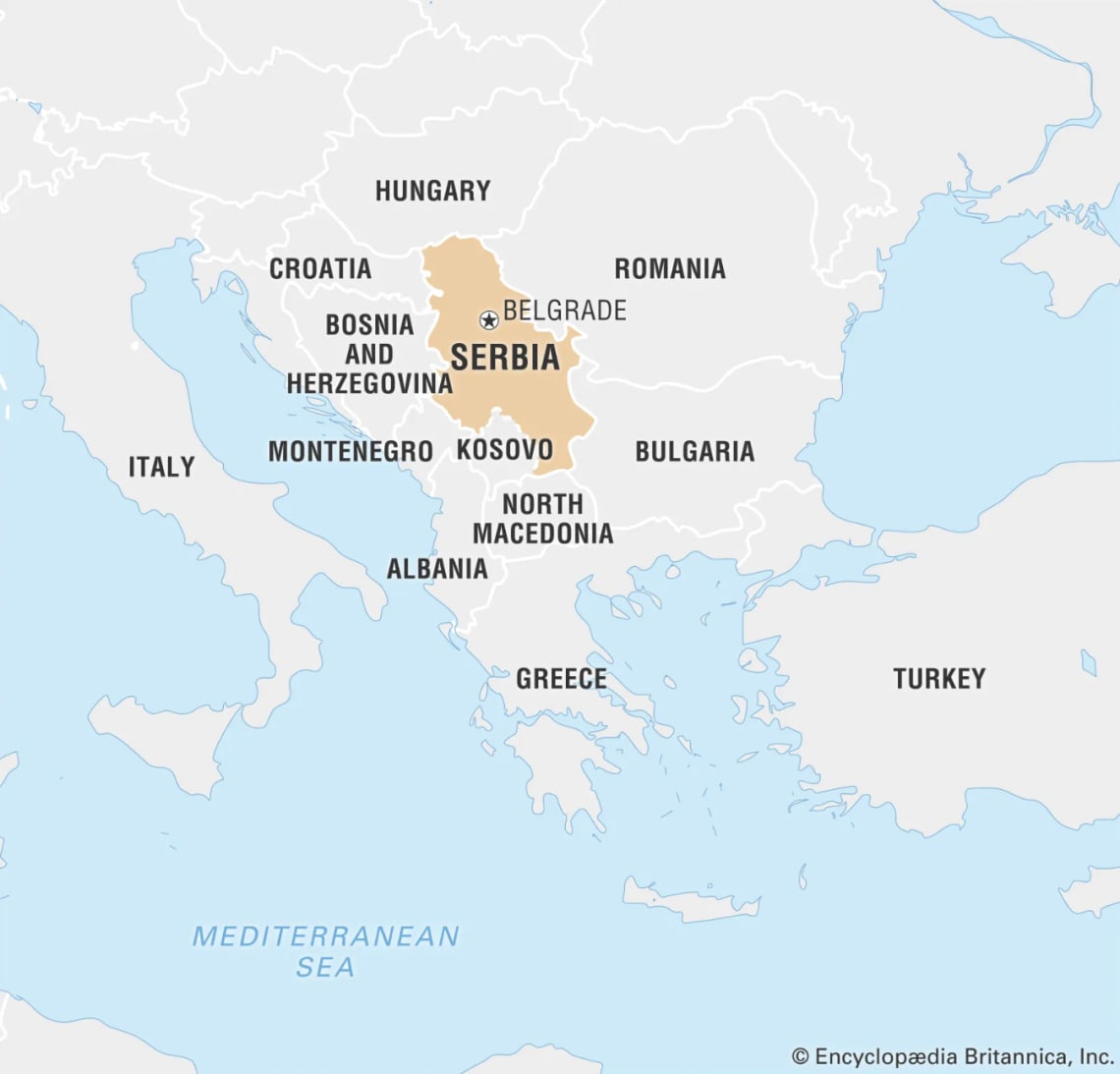 Here are a few more facts about Serbia:
As of 2022, the population is 6.84 million (1.4 million in Belgrade)
Serbian is the official language but most younger people speak English
The currency is the Serbian dinar (1 euros is about 117 dinar, and that can easily buy you a coffee, a beer, water, or even a pastry or two)
The Djerdap Gorge is the largest one in Europe
Serbia is fully landlocked - there are no beaches
Only half of the population use internet
Nikola Tesla is Serbian (though Croatia claims him Croat)
The Danube runs through Serbia and is the longest river in the country

The country is pretty accessible from all neighbouring countries. I had taken a bus from Budapest to Belgrade and was absolutely blown away by the city.

I arrived late at night and Couchsurfed in the capital, but would definitely recommend you to take some time visiting all of Serbia.
Keep reading to know where you should go on vacation in Serbia.
Top 10 most beautiful places in Serbia:
1. Belgrade (capital)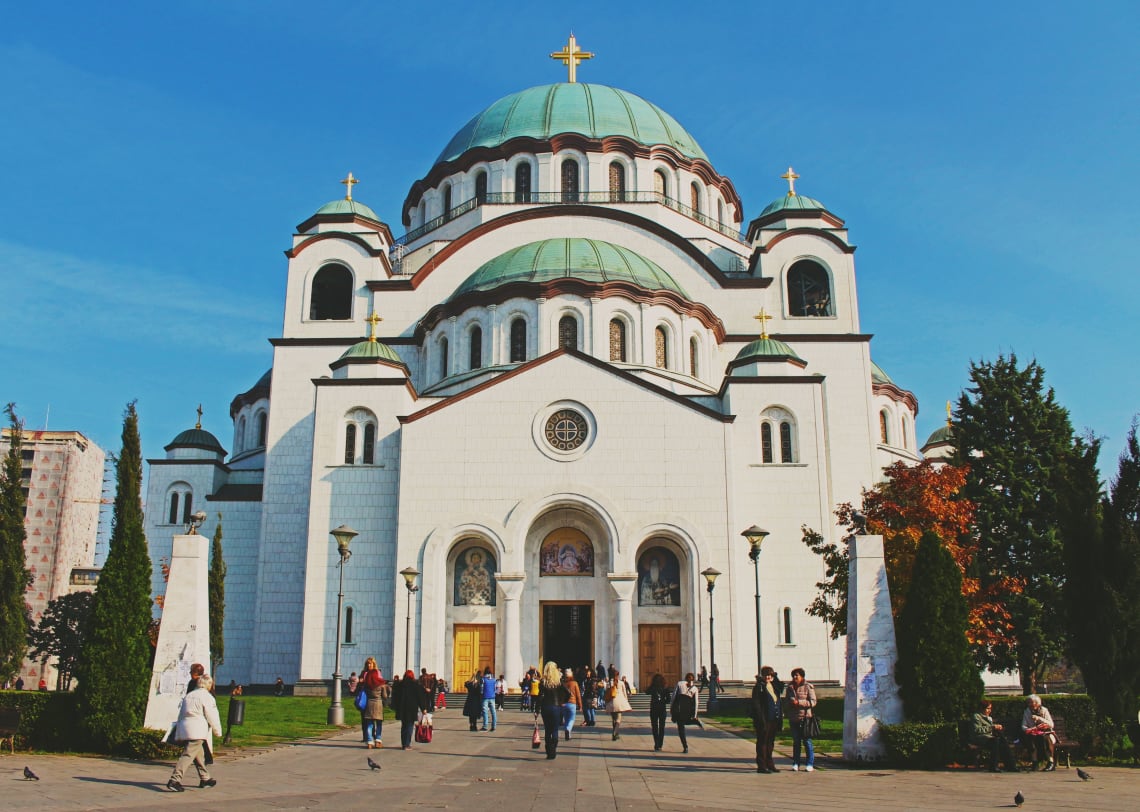 You'll most likely arrive to Belgrade, depending where you're traveling from. I was breathtaken when I arrived (even at 1am) by the grandiosity of it all. I was not expecting such grand architecture mixed with modern stores, green spaces, and colourful buildings, but it definitely sticks up to its reputation of most "beautiful city in Serbia".
You can see most of the city by walking (or running) and one of my favourite places was the promenade along the Danube which has lots of cafes, bars and restaurants to try some traditional Balkan cuisine.

Just a little south of Belgrade, in Kolubara, is an ecological farm that is looking for volunteers for a mud construction project. The minimum stay is 1 week and tasks range from handyman work, gardening, and animal care. In addition of a place to stay, they offer all meals and laundry (and many other benefits) so if you're a budget traveler like me, be sure to apply for this volunteering position!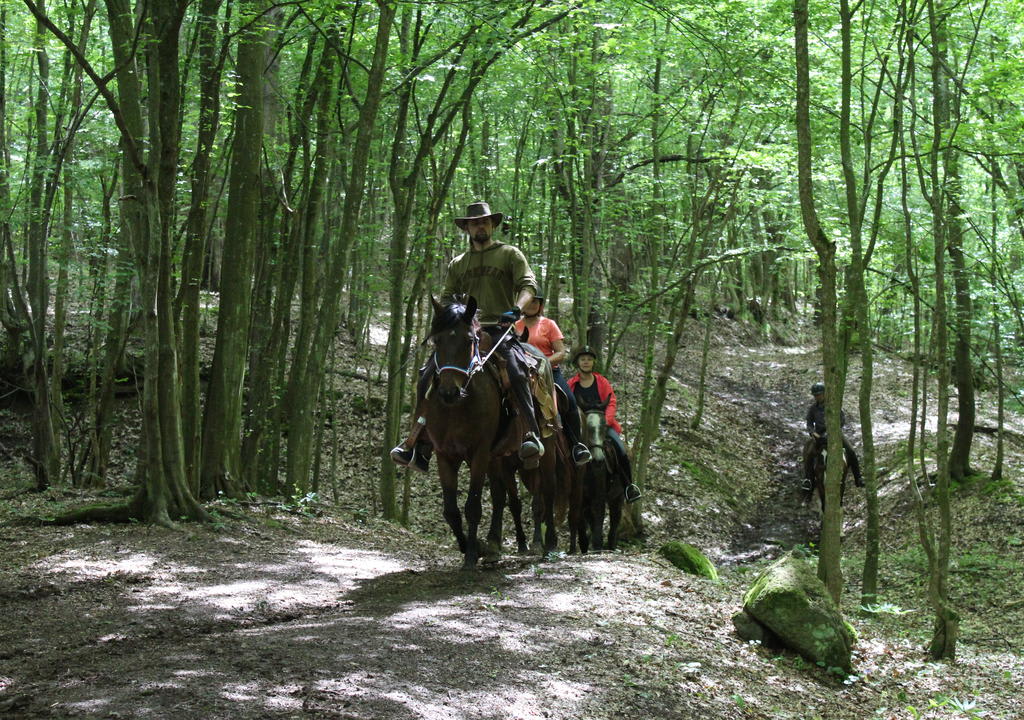 2. Novi Sad
You might have already heard of this city as it is home to one of the biggest musical festivals in Europe — EXIT festival.
It is said to be one of the best cities for young people, especially for the night life. The city lies on the banks of the Danube River and it is quite known for its city center. There, you can admire the magnificent buildings dating from the end of the XIX century where Novi Sad was the leader of cultural progress in the region.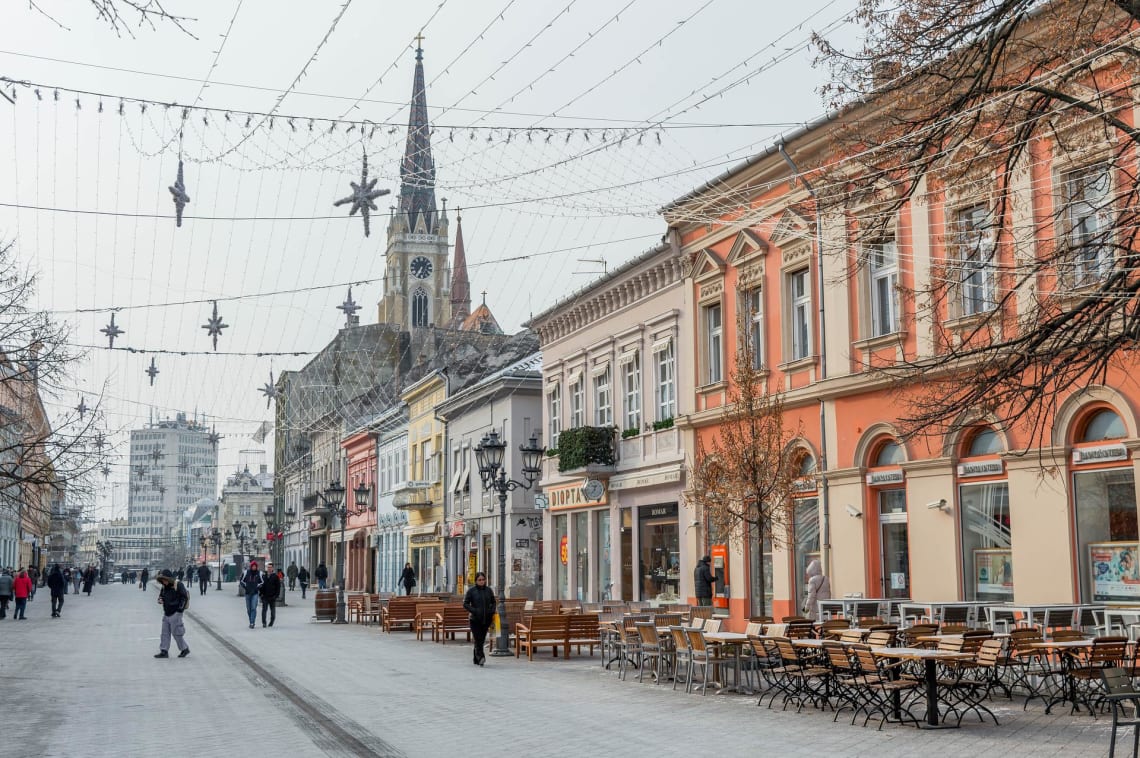 "Trg Slobode" (freedom square) from the 18th century



Catholic church called "Church of Maria's name," built in neogothic style
Zmaj Jova street will take you to the "Vladičanski dvor."
Dunavska Street (oldest street in the city)
Dunavski Park

3. The Gradac River in Valjevo
The Gradac River, located in the vicinity of Valjevo, is considered to be one of the cleanest in the whole Balkans (if not even Europe); its waters being completely drinkable! The canyon surrounding it is tucked between hills and cliffs, accessible only by foot (the hike is about 4-5km).

To get to Gradac, the most ideal would probably be a road trip as its just a few kilometers from Valjevo, but finding a bus there is just as possible. There's the old monastery Celije (also known as Gradac Monastery) which is worth a stop on the way there.
4. The Uvac Gorge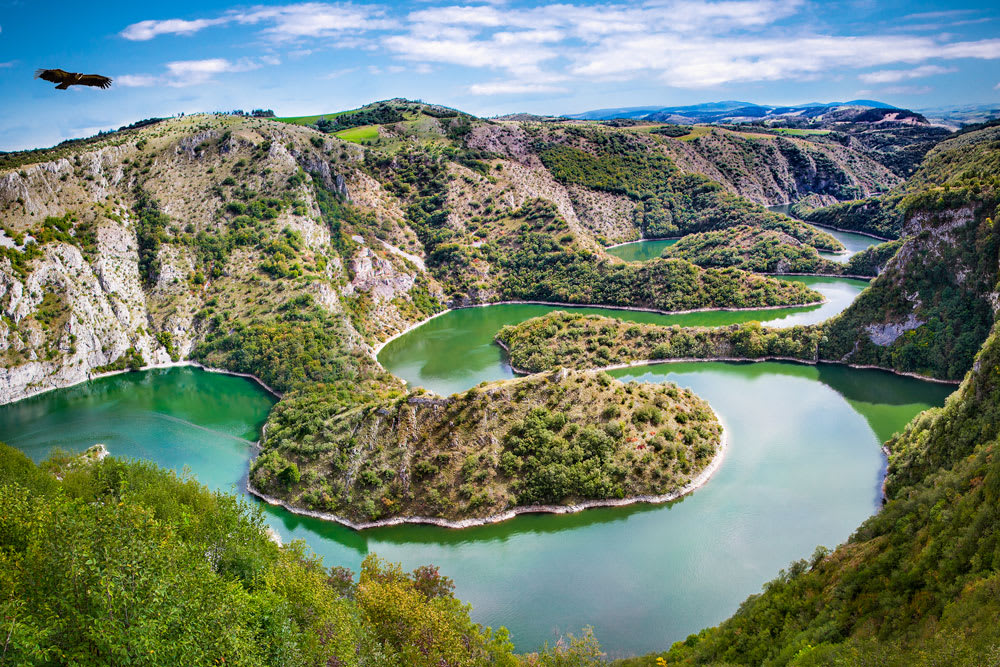 The Uvac Gorge, or river, is located in the Uvac Special Nature Reserve, and possibly one of the prettiest (and most Instagrammable) places in Serbia. There are twelve lookout points above the gorge, so you can get great photography there without spending thousands of dollars on a drone and it's definitely considered off-the-beaten-path for international travelers.
If you don't drive, step 1 will be to reach one of the two southern towns in Serbia — Zlatibor or Novi Pazar. The bus from Belgrade to Novi Pazar takes a bit over 5 hours and costs approximately 1000-1400 Serbian Dinars (RSD) which is approximately 10 EUR (11 USD) on average.
Once in Novi Pazar, you can go to one of the tourist offices there. It doesn't matter which one, they will know drivers who will take you to the little village of Sjenica first and then on to the starting point of the hike towards Uvac viewpoints. You could also prebook it online which will probably cost more.
5. Subotica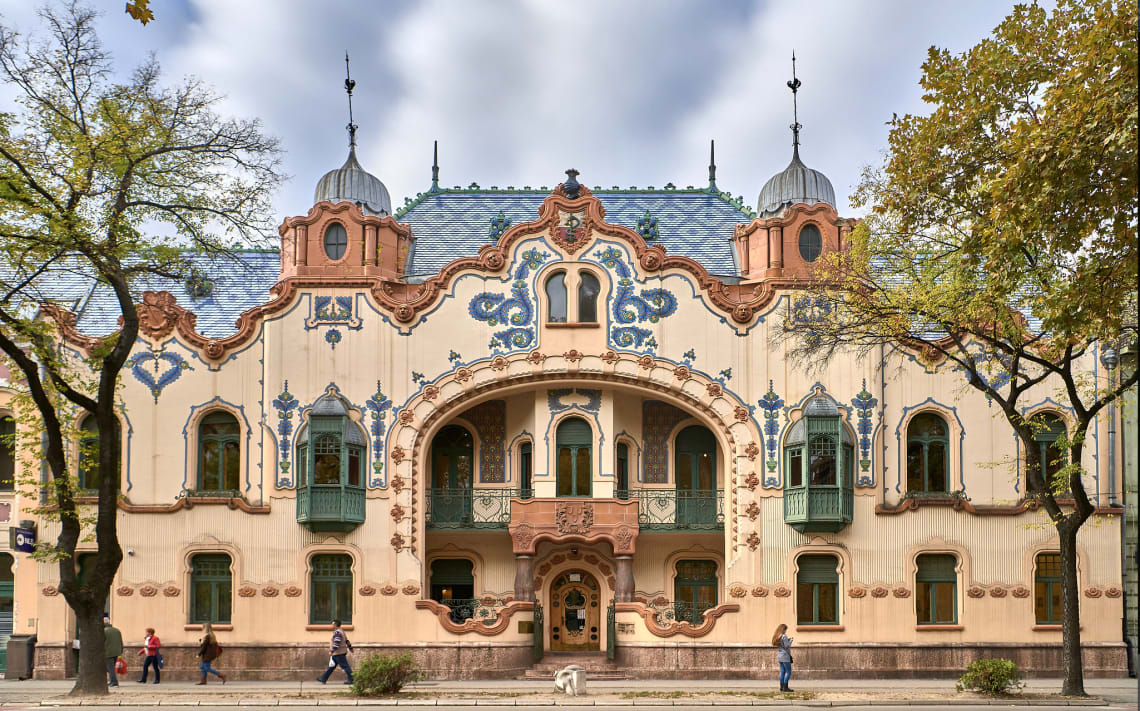 Subotica is the northernmost city in Serbia — only 10 kilometers away from the Hungarian border. The city contains a wealth of fascinating places suitable for fans of nature, architecture, history, and great food. There, the top 3 things you shouldn't miss are:
The grandiose art nouveau City Hall, the symbol of Subotica.
Raichle Palace, another true trademark of Subotica.

The largest natural lake in Serbia, Lake Palić. It is located at 8 kilometers away from downtown Subotica and near the town of Palić (accessible by public transport)

If you're a budget traveler, be sure to check out this handyman and gardening volunteer opportunity in Subotica. The minimum stay is 1 week and maximum 6 weeks, and you have many benefits in exchange of a few hours of work per day.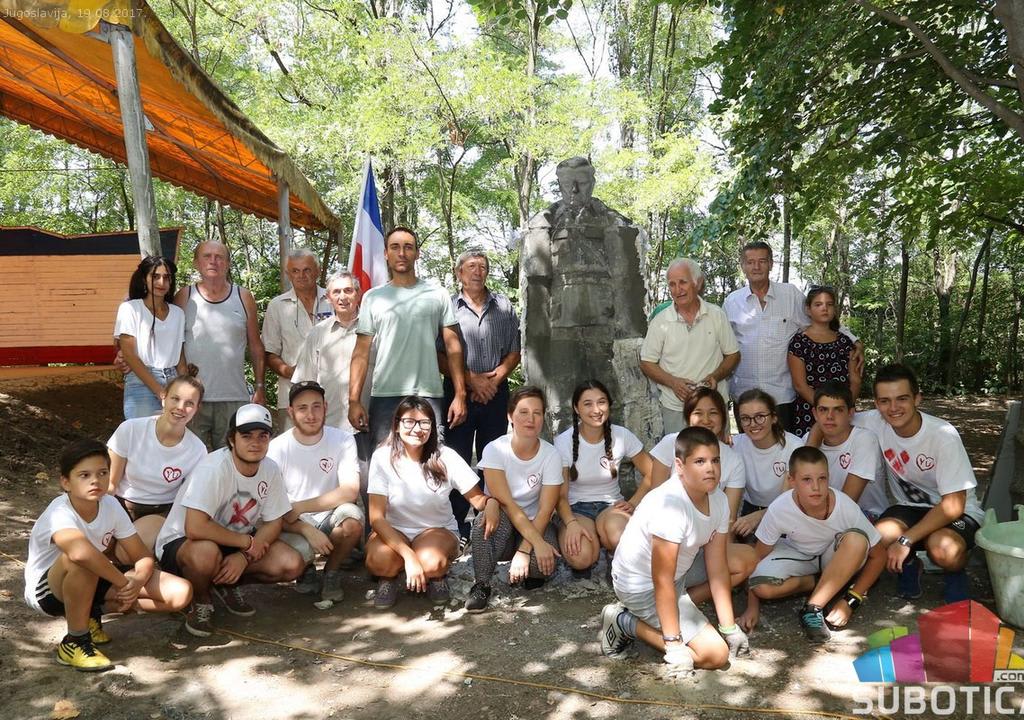 6. Tara National Park
One day might not be enough to visit the national park as aside from admiring its beauty and going for hikes, there are many other activities you can do. It takes about 3-4h by car from Belgrade, and is also accessible by public transport (bus via Beserovine which takes 4h 50m and costs RSD 2100 - RSD 2600; train costs RSD 2700 - RSD 3700 and takes 5h 11m)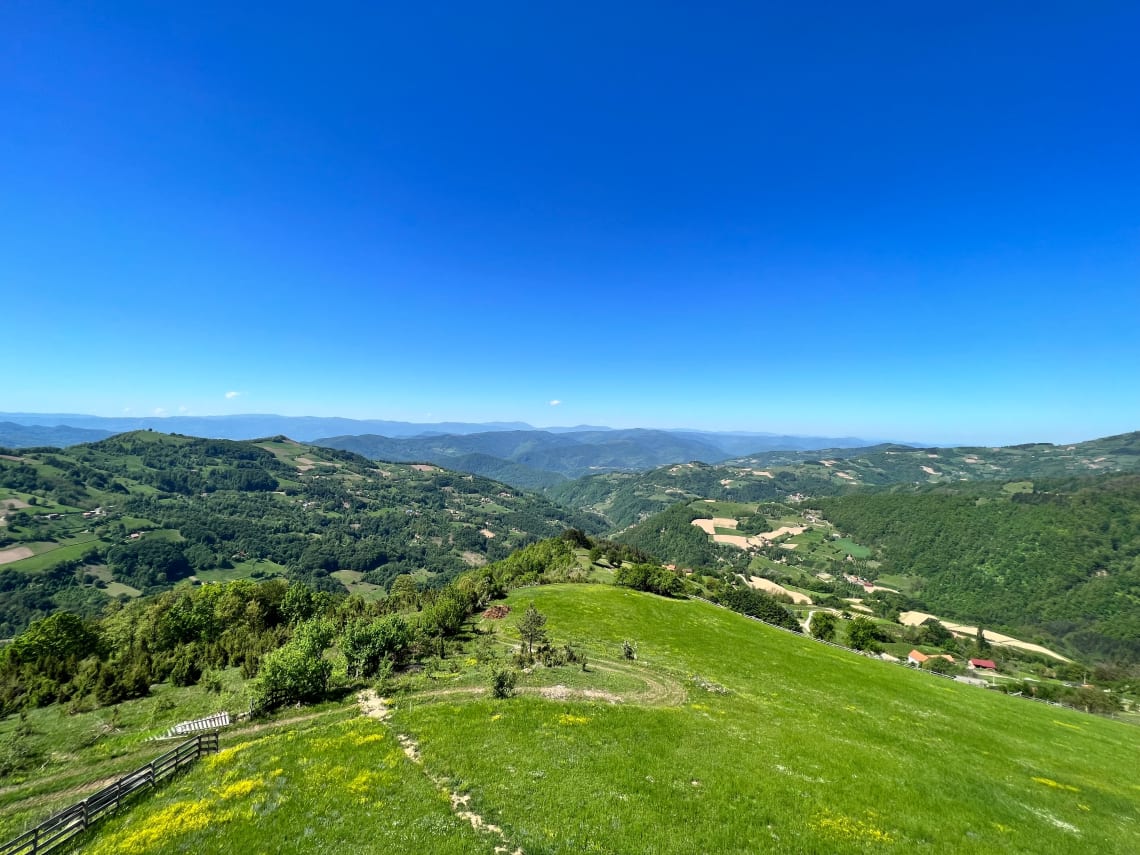 Rafting on the Tara River or the Drina Regatta is an activity to be done for the more adventure-seekers, and if you prefer more calm, the lakes such as Zaovine and Perućac cannot be missed.

7. Ivanjica & Mount Golija
Located in the southwest of Serbia the town was officially established in 1833. This is probably the largest municipality in the country when it comes to the vast territory it covers. Ivanjica lies on Moravica banks, the river that springs in Golija Mountain. The area was declared an air spa in 2000. Half of the municipality is covered with forests.

Aside from visiting the downtown, you must also try their local krempita cake. Another little hidden gem is the Stone Bridge, across the Moravica river. They say that this is the largest one-arched bridge in the Balkans.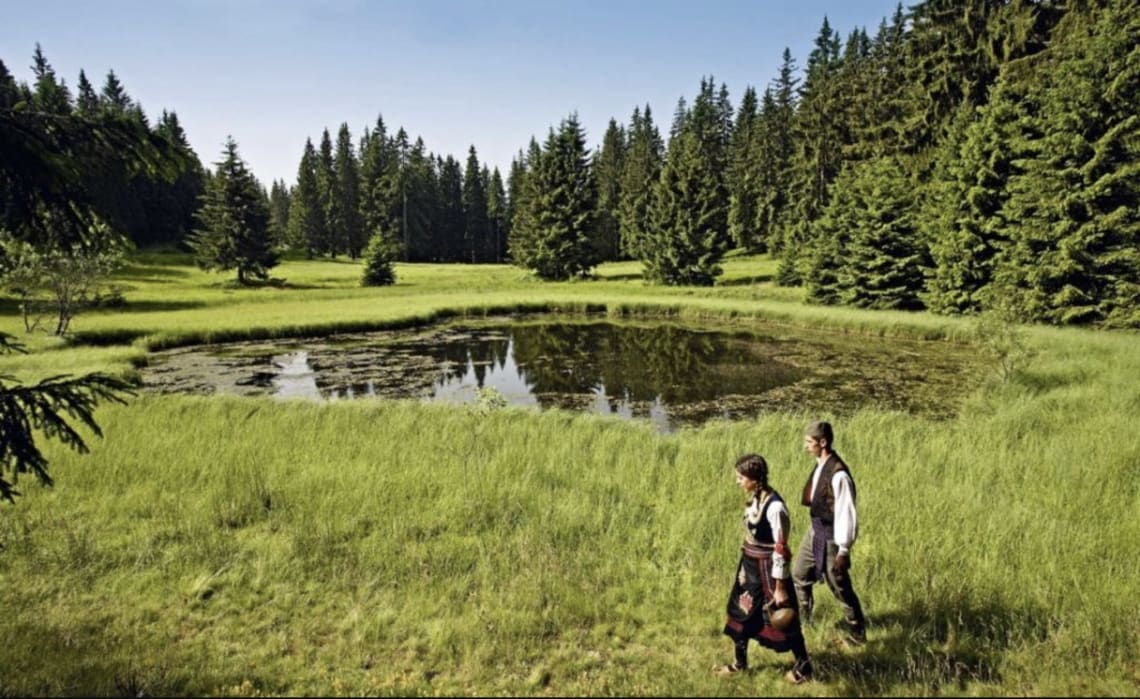 Just about an hour away (by car) from this hidden gem is the Golija Mountain (468 meters). Its name is derived from the Serbian adjective golem, which means "huge". It is located southwest of Ivanjica and north of Novi Pazar, and belongs to the inner area of the Dinara Mountain system.
Golija has a shape of a horseshoe, and it stretches over a length of 32 km between the rivers Ibar and Moravica, the Pešter plateau and mountain Radočel.
Top 3 things to do in and around the Mount:
Visit monasteries Sopocani, Studenica and Đurđevi stupovi and the most beautiful and oldest Serbian fresco paintings.
Hike, swim and drink from the numerous springs of uncontaminated and healthy water.

Take a stroll through Serbian "mini-Istanbul", which is the popular name for the town Novi Pazar. Its unusual blend of east and west, turbulent history and many small craft shops will certainly "tickle" your imagination.
8. Nis
Nis is the third largest city in Serbia, and is well known for being the birthplace of several prominent Roman Emperors such as Constantine the Great, Constantius III, Julian, Constans, Vetranio, Valens, Justin I, and Valentinian I (aside from its thriving nightlife and, historical sites, and street markets).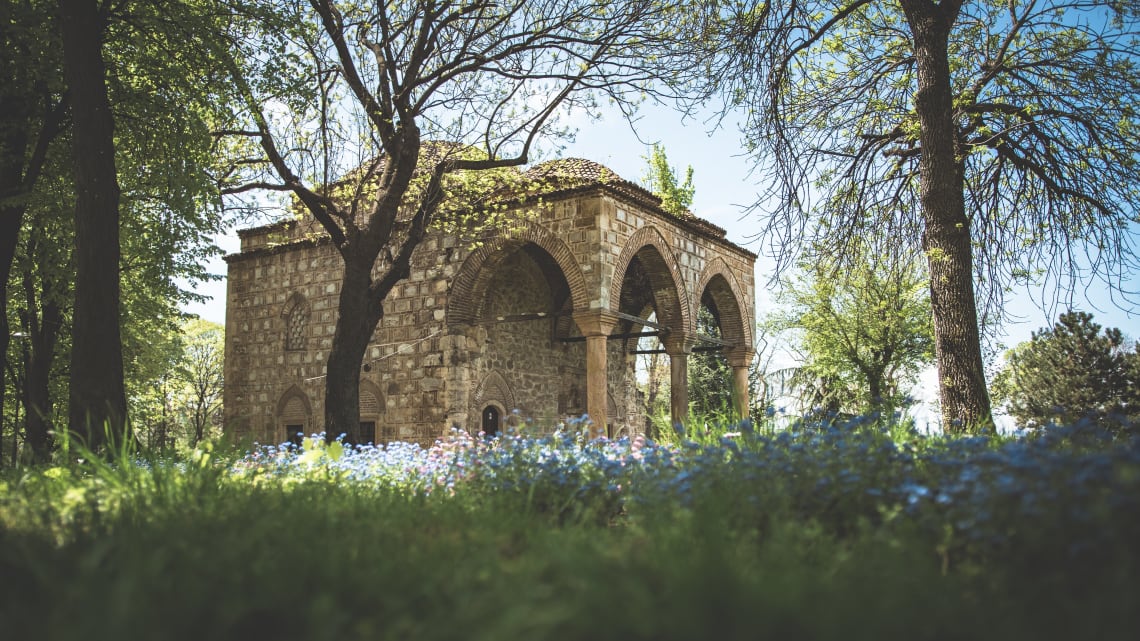 Aside from the cathedrals, monuments, skull tower, camps, and parks to visit, why not check out the Tesla Cafe or Hedoonist cafe for a bit of a different experience. Remember that it's not uncommon for people to smoke inside of bars and restaurants in Serbia. As a foreigner, you need to accept this as they won't stop smoking because of you.
9. Studenica Monastery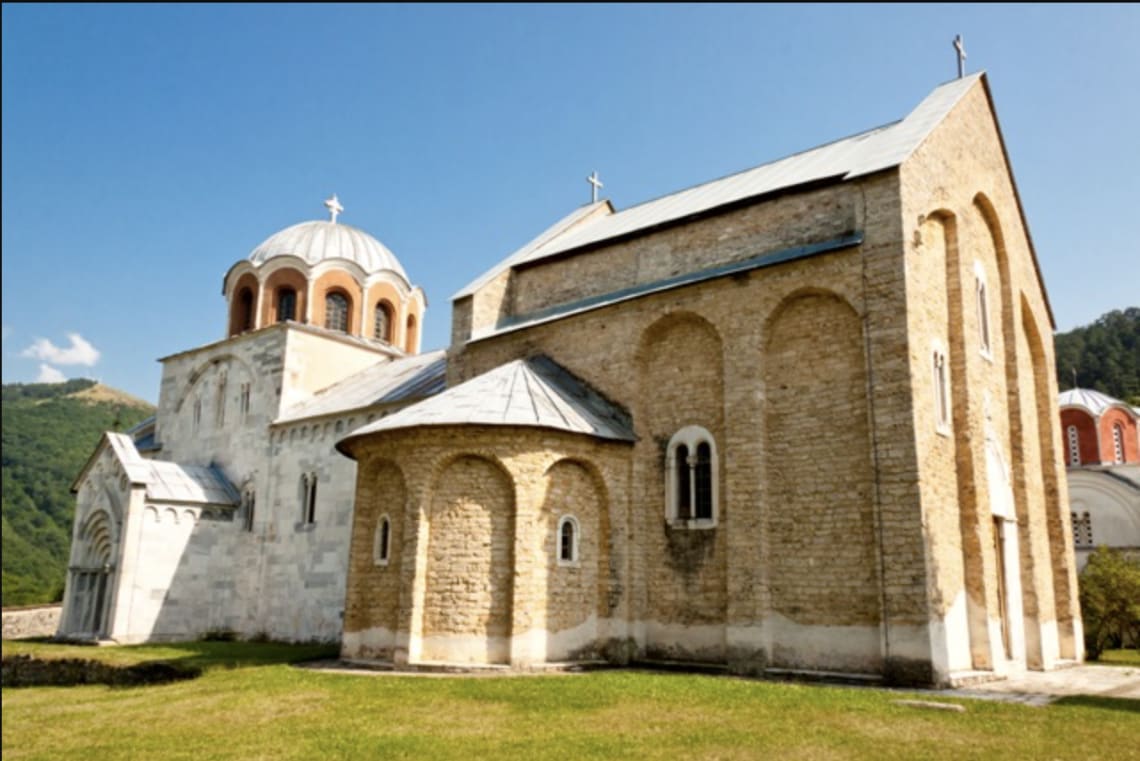 Despite being destroyed on several occasions, the Studenica monastery on the slopes of Mt. Radočelo has been treasuring some of the most beautiful medieval Serbian frescoes for over eight centuries.
You'll need to take a couple of buses from Belgrade to access this hidden gem, but the beauty of it will make it worth it. Numerous believers and connoisseurs of the medieval culture visit Studenica with one goal, to see the "Crucifixion" (The Studenica Crucifixion), the fresco considered one of the most beautiful frescoes in Serbia. You simply cannot miss that amidst the things to do in Serbia tourism.

10. Devil's Town
Đavolja Varoš is an unusual rock formation created by soil erosion, near the town of Kuršumlija in southeastern Serbia. A local legend tells that the strangely shaped rocks are the remains of a wedding party that was instantaneously petrified by the devil, as punishment.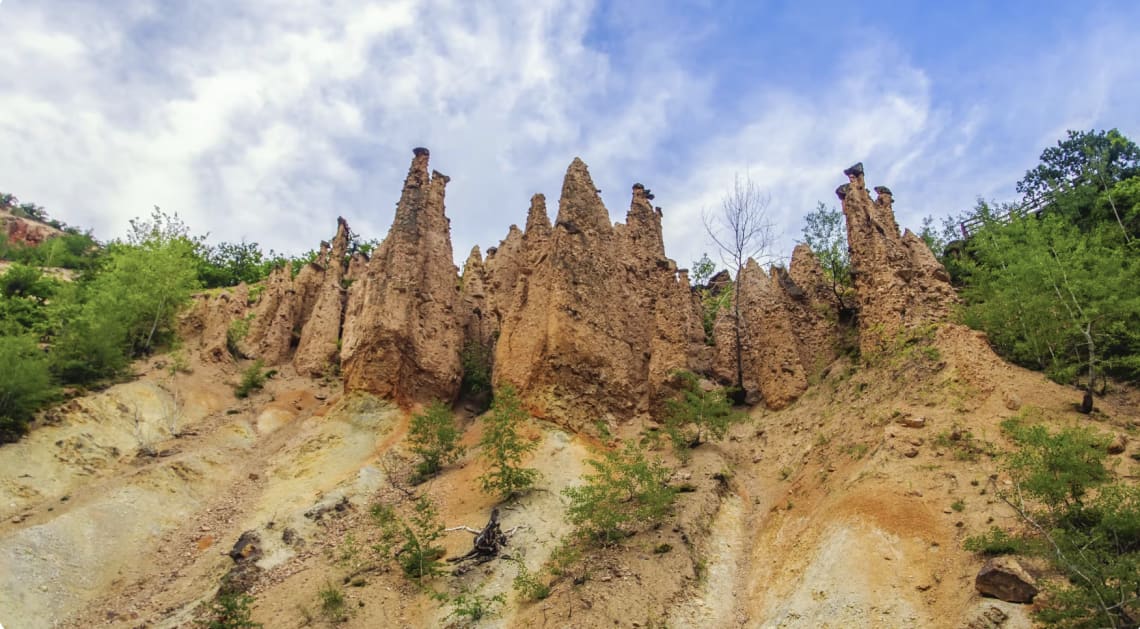 Why is this worth a visit (aside from the Instagrammable pics to be taken there):
In total there are 202 stone formations in Đavolja Varoš, between two and 15 meters in height, with a mean diameter of about 1 meter.
The stone pillars are topped by stone blocks weighing as much as 100 kg.
Two extremely acidic (pH 1.5)and mineral-rich (15 g/l) springs are situated nearby.
So there you have it. How keen are you on visiting Serbia now? Who would've known that there's so much to do and see in such a "small" country. What I've learnt from the past 2 years of traveling is rarely listen to what people say, especially if they haven't been to a country. Just go explore for yourself, be safe, and most importantly, have fun!
Be sure to check out Worldpackers on Tiktok, Youtube, and Instagram to see live travels of some of our volunteers!