The ultimate guide to travelling off the beaten path
In this article we will discover a different kind of travel, far from the classic tourist destinations and "best places to visit in..." Let's travel off the beaten path.
10min
When planning trips people usually turn to guidebooks and blogs. Those often suggest a certain route with stops at the same touristic hotspots. However, there is so much more to every country.
Whilst all travel can be a fulfilling and incredible experience no matter where you go and what you do, travelling off the beaten track can fill you with even more fulfilment and excitement.
It is a great way to step out of your comfort zone even more, become a more experienced traveller, immerse yourself in the local culture and learn about the country and its people. By omitting tourist hotspots, you also don't contribute to over tourism and get to explore places without any crowds or entry fees.

A more fulfilling and satisfying travelling experience is possible with a little bit of experience and a dash of bravery!

How to travel off the beaten path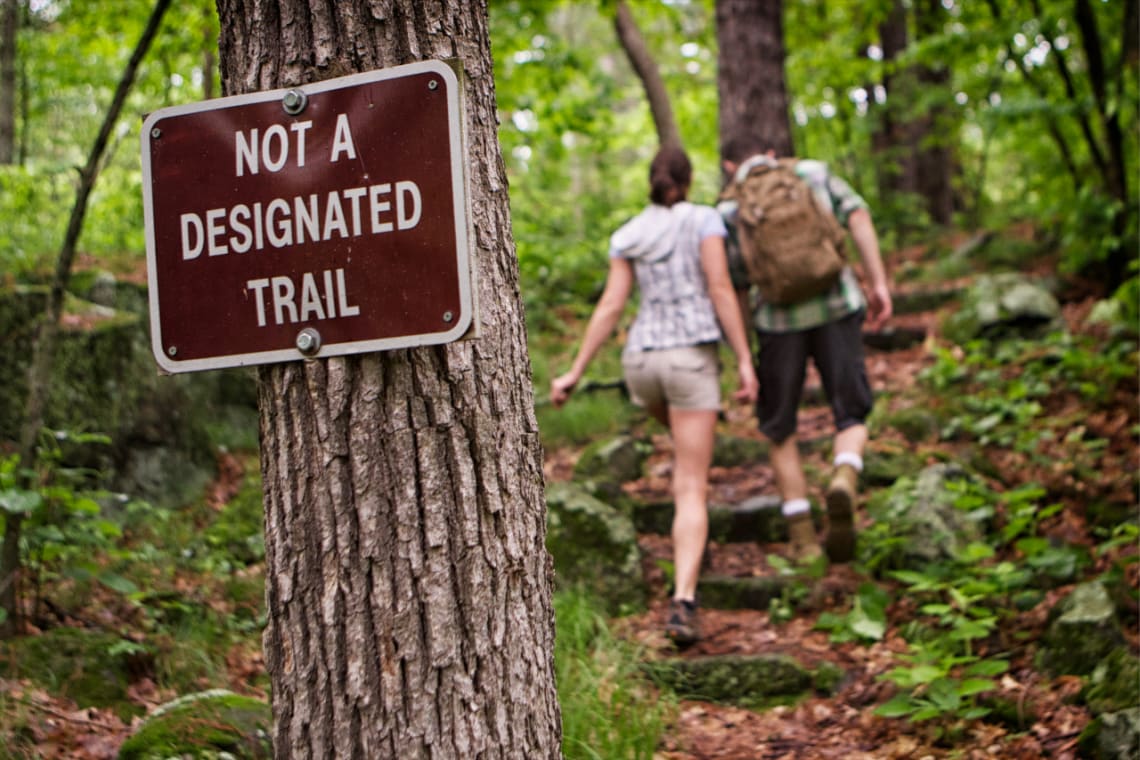 I have travelled to some off the beaten path locations and have done some things that you will not find in a guidebook. I would like to share my tips with you!

In this guide you will learn:
1. What is travel off the beaten path?
2. Why travel off the beaten path?
3. How to find the locations?
4. Things to consider prior to your adventure.
1. What is travel off the beaten path?
Traveling off the beaten path is going to places that are undiscovered by mass tourism. It is finding 'hidden gems' and exploring them. It is going to places that are not in guidebooks or blogs.
It is an immersive way to travel, where you get to see how locals live when the tourists are not around and seeing the country through the eyes of the local. It is a conscious way to travel, where you are more mindful of your journey and come out with a richer awareness of the country.
It is travelling with a purpose – to grow and expand your horizons. It is traveling that every Worldpacker would enjoy!
2. Why travel off the beaten path?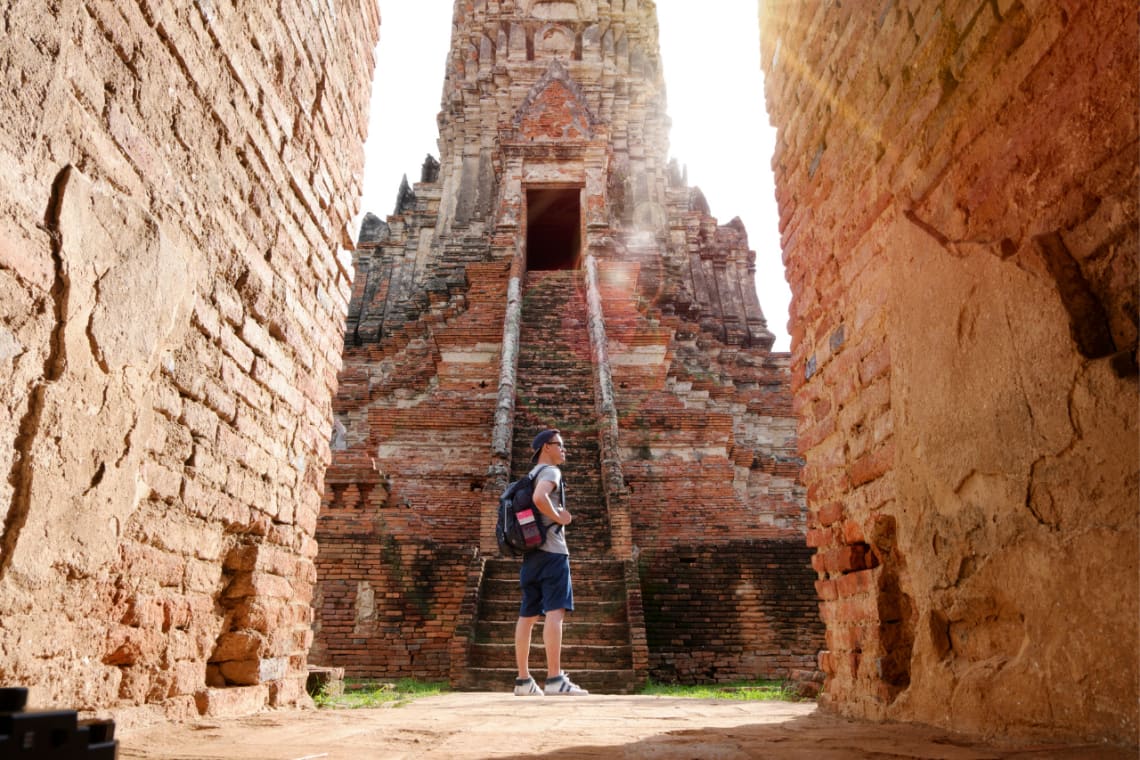 When I travel, I always enjoy fully soaking in the places that I go to. I always want to fully immerse myself in the culture and the customs. Otherwise, I feel like I haven't really gotten to know the country and I don't feel satisfied.
Don't get me wrong. Even if all you do is follow the touristic route and only stop at the hotspots, and do the ''top things to do'' … That's okay!
You can travel the way you want to and the way you feel comfortable! But getting off the touristic path is a great way to truly get to know the country that you're exploring.
Travelling like this might not be for everyone. It is more challenging. More scary, sometimes even risky. Going to places where there are no signposts, no internet and no other travellers will be more challenging.
You will be forced to step out of your comfort zone, and this is rarely comfortable. But that is when the growth happens.
However, if you're on Worldpackers, chances are that you would enjoy this kind of adventure. It's normal to feel anxious about it, and for me it's just a sign that I should do it! Perhaps this is something you've been wanting to do for a longer while but didn't know how.
3. How to find those "off the beaten path" locations?
1. Volunteer with Worldpackers.
2. Follow local travellers.
3. Befriend locals.
4. Join Facebook groups for expats.
5. Choose your accommodation based on location.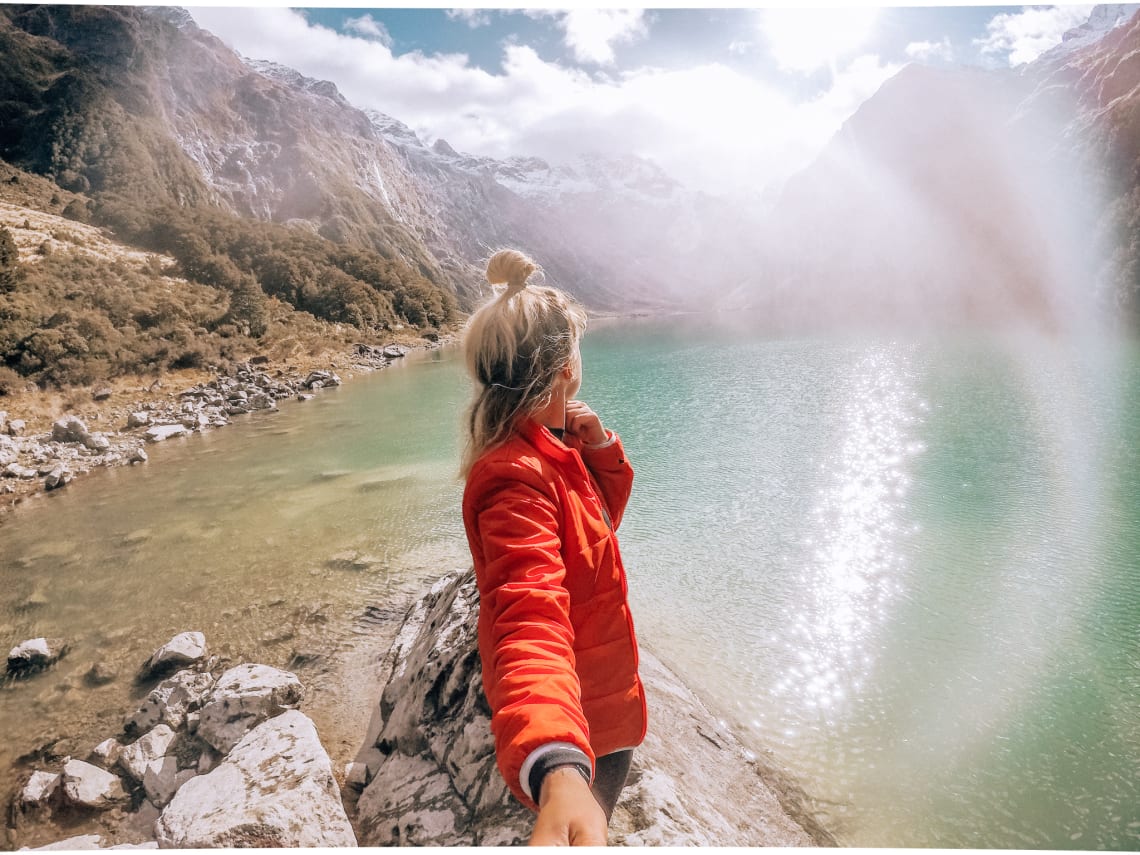 Volunteering with Worldpackers
No doubt volunteering with Worldpackers is one of the best ways to travel off the beaten path. It is also one of the safest, so great if you're just beginning.
Choose 'home stay' in 'volunteering opportunities' and use keywords such as 'local' or 'community' for opportunities where your host will be a local family.
This might place you in a town or a neighbourhood far away from tourist attractions and hostels, making it easier for you to connect with the locals living in town, like this amazing experience in Japan.
In addition to this, your host family might even be generous enough to show you around their area and take you to undiscovered spots. Simply tagging along with your host while they are doing their daily errands will show you a different side of the country.
Follow local travel content creators
You probably follow a lot of travellers on your Instagram already, but try to focus on finding travel Instagrammers that are from the country you want to travel in. They are more likely to know all the hidden gems.
You can find those Instagram accounts by searching for hashtags such as #visitpanama, #travelnicaragua or #lovecostarica. Use the 'recent' tab to find lots of profiles. Focus on finding a local and explore their page to find something that you have not seen before, it might as well be an undiscovered gem!
Pay attention to profiles suggested by Instagram, mentions and tags in that person's profile.
There are also Instagram accounts that are run by tourism boards for example @peru.destinations. Those often reshare posts by other Instagrammers. Although most often those will be of the popular spots, it can still lead you to local travel Instagrammers or a spot that you have not known about before!
Apart from Instagram, Youtube is another great place to find some inspiration. Using keywords such as 'off the beaten path' or 'hidden gems' and spend some time watching few vlogs.
If possible, you can also read blogs in the local language, using translator if needed.
You can even send a message to your favourite accounts and ask them for recommendations!
Which brings me to my next tip…
Befriend locals
Hanging out with the locals is my favourite way to find hidden gems! Your local friends might not only tell you about those places but perhaps even take you there and spend time with you. This way, you really are getting the local experience.
You can even simply ask any local what their favourite place in the area is. Ask your hostel receptionist, bartender, fruit vender or the next person that chats you up.
Personally, I love to use Couchsurfing and Worldpackers to connect with locals. Using those websites will connect you with people that will be very happy to host you, show you around and connect with you on a personal level ensuring cultural exchange on both sides.
Many locals enjoy having visitors around and would be happy to show you around and share their admiration for their country with you.
More so, if you're travelling in non-touristy places the locals will appreciate your presence and the fact that you choose to visit their area and financially support their communities (which is another great reason to travel to less popular destinations!).
I know this might seem like a scary step, and sometimes the language barrier might make it seem impossible. You can use google translate to make it easier (and more fun!).
For more on this topic, you can read: 5 actionable ways to live like a local while traveling and Why you should travel like a local (even if it scares you).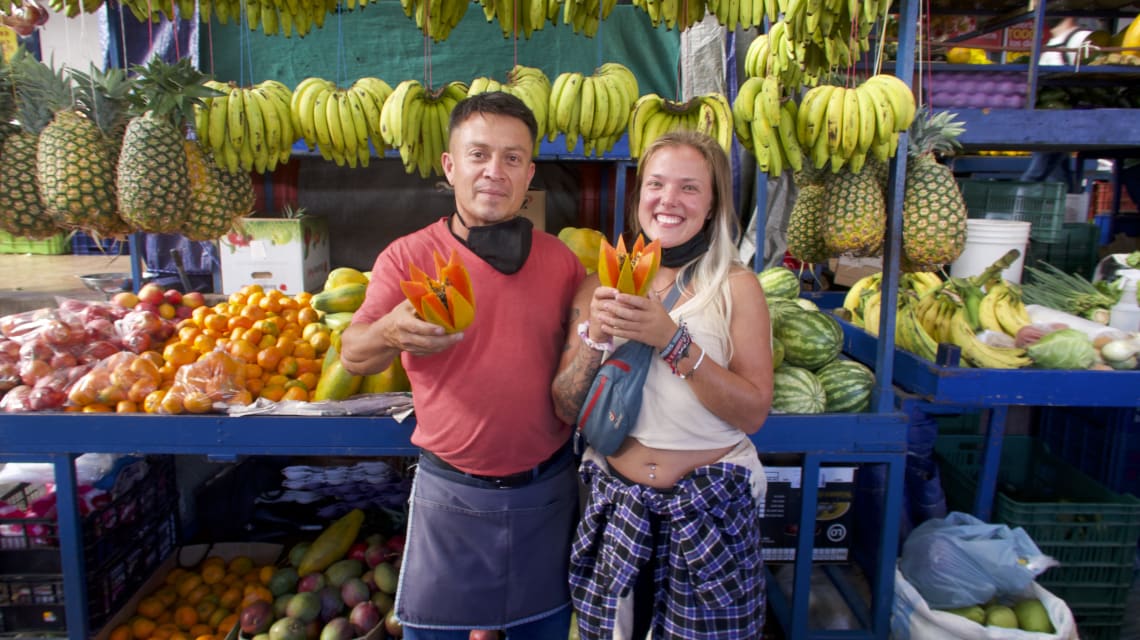 Join Facebook groups for expats
This will connect you with yet another variety of people that might have deep knowledge of the area.
Type in the name of the country that you are interested in followed by 'expats' and ask for suggestions of hidden gems. Since expats most likely love to travel too, they would have explored the area already, so the chances of them knowing some hidden gems are high.
Expats will most likely speak English too, and perhaps will be willing to join you on some adventures. This might be a great concept if you don't yet feel ready to go off the beaten trail completely.
Use 'map' filter when booking your accommodation
You can use this tip on websites such as Airbnb, Booking or Hostelworld and even Worldpackers. Simply have your results displayed on a map and pay attention to the ones that are further away from the hotspots.
When looking for accommodations off the beaten track I find Airbnb to be my favourite. That's because I find the experience more personal, and I often bond with the host as well and sometimes become a part of their family.
I used this tip in Peru and I've found myself in a little village 40 minutes moto taxi ride away from the main town. As I was exploring the area, I could see a family celebrate birthday of one of the kids. They sang, danced, and laughed and as they seen me walk past, they waved at me and invited me for a cake! I got to spend two hours playing with the kids and conversing with the family. It was a very authentic experience, that I wouldn't find if I stayed in a backpacker's hostel.
I have used all the tips above to find my off the beaten path spots so far. Generally, engaging with the locals is the best way. 'Travel like a local' is a slogan I think about when I think about traveling off the beaten path. Therefore, spark up the conversation with the bystander, sign up to Couchsurfing, or join your Worldpackers host on their next errand trip!
4. Things to consider prior to your off the beaten path adventure
Now that you know what travel off the beaten path is and how to do it, I want to share some of the things you should consider before you set off for your adventure:
1. It requires more research and planning.
2. Consider going with a guide.
3. Could be riskier.
4. Can get lonely.
5. Could make you into a hardcore traveller!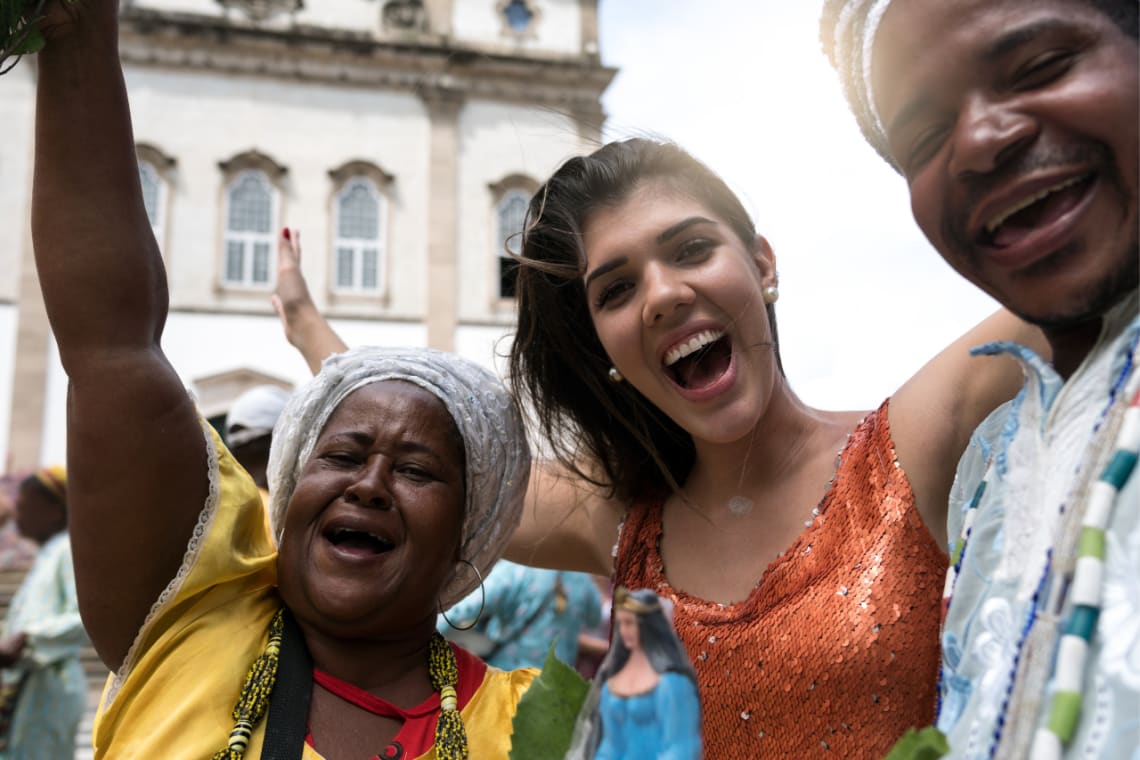 It requires more research and planning
Since your location will be off the tourist trail you probably won't find any information about it in a guidebook. The information you will find on the internet might be very limited, not in English or not updated.
You should plan your journey thoroughly and consider things like:
1. There might not be direct transport to your destination. You might have to combine different types of transports to get there. This means the journey might take a longer. Make sure that you set off early so that you have a full day to get there, and you do not get stuck or lost somewhere in the middle of nowhere in the dark.
2. There might not be any ATMs, so make sure you have more than enough cash on you to pay for bus tickets, taxis or a bottle of water.
3. Signal might be non-existent or very weak. Make sure that you have your maps downloaded. Maps.me is always a great help if I have no internet connection, as it allows you to download the maps and use them offline.
I do my research by reading or watching whatever is available on the internet. I also ask a lot of people if they know something about that place and try and gather as much information as I can.
Always have a plan B and note accommodations on the way just in case things do not go to plan.
Guide might be needed
Since the attractions will likely not be signposted and they might be hard to find on maps, using a local as a guide is a good idea.
A local guide that knows the area well will lead you to your desired location. This way you will get there safe and without getting lost.
My favourite way of finding a guide are Facebook groups. Simply, find a group for travellers in your destination. There you will find locals offering their guiding services. Those guides usually work as freelancers. Contact a few and explain that you would like to see places that aren't touristic and see what they can offer you.
A good guide will have a website or a social media account where you will be able to read some credentials. If not, I would advise against working with them and instead choose someone that has satisfactory reviews or has been recommend to you.
Could be more risky
Traveling to places that are not frequented by tourists can come with some risks.
It is important that you ask locals if they know this area and if they consider it safe. Ensure that you are aware what the dangerous parts of the country are and perhaps reconsider going there, unless you will be accompanied by a trusted guide and already have some experience traveling.
Be extra cautious in those areas and use your common sense to avoid going into areas that do not seem safe. Ensure that you let someone know where you are going, with who and for how long.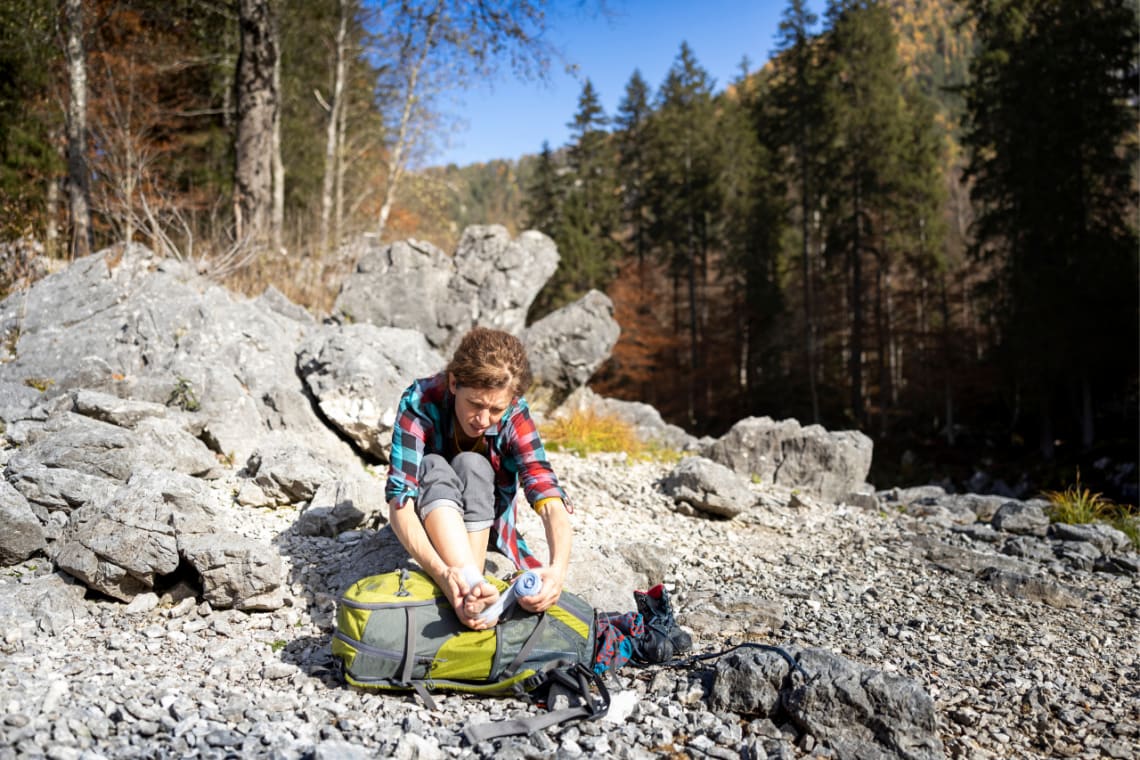 Could get lonely, especially if you are travelling solo
As most people prefer to follow the tourist trail, you might not see many other foreigners in off the beaten trail destinations. For some of you this might be great, but many travellers like to spend time with other tourists.
You won't find any backpacker's hostels in your destination. Depending on your style of traveling, this might not be something you will enjoy, so do take this into consideration.
With no other foreigners around, locals might not be accustomed to visitors in their towns, you might get more stares and feel out of place which might make you feel uncomfortable.
In situations like this, a warm smile and a "hello" in their language could go a long way. When you express genuine interest and are open, the locals will be much more inclined to make you feel welcome.
You might become a hardcore traveller!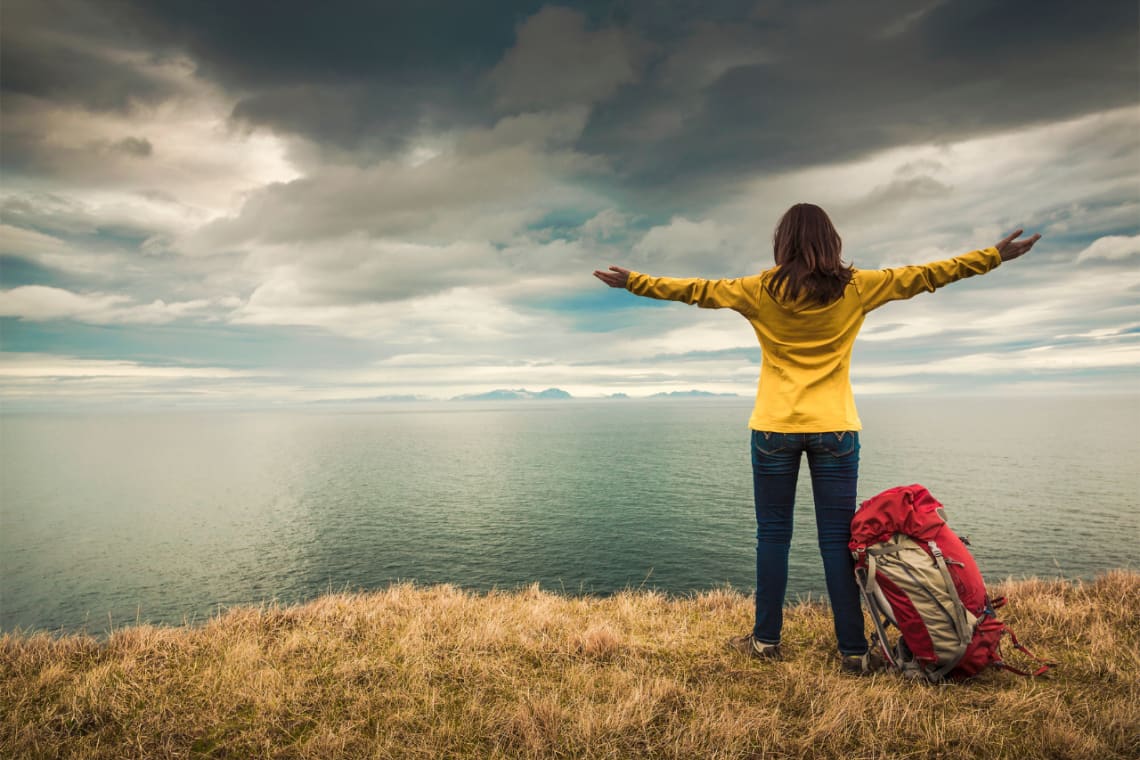 Since you will be traveling to places that people haven't seen or heard of before, you're bound to receive some amazing reactions from your friends, family, or your followers!
Taking the road less travelled will make you a more experienced, confident, and fearless traveller. Those experiences will truly make you grow and only fuel your love and passion for travel.
Furthermore, travelling beyond the tourist path is extremely exciting and addictive! It might become your new favourite way to travel, and you might never want to go back to the traditional way of travelling.
Some experiences can even be life changing. Those experiences will give you something to talk about for years to come and create lifelong memories.
Hopefully this guide has not only explained how to travel off the beaten path but also inspired you to give it a try.
Keep reading: Top 15 beautiful and cheap countries to travel in the world