The best places to travel on a budget — an A-Z guide
Traveling the world and having life-changing experiences on a daily basis sounds expensive, but it doesn't have to be. Let me take you on an A-Z tour of the world's best places to travel on a budget.
36min
Choosing the best places to travel on a budget is a tricky business. If you just look at the raw numbers you could find yourself in a lot of trouble.

The Economist Intelligence Unit (which sounds like a real bunch of laughs) just released their Worldwide Cost of Living Report 2019, and the top 3 cheapest places on Earth to live are:
1. Caracas (Venezuela)
2. Damascus (Syria)
3. Tashkent (Uzbekistan)
I've spent a lot of time in Venezuela and I love the country, but Caracas is not the safest place to be right now due to their political and economic struggles. Nor I imagine is Damascus a haven for backpackers at the minute.
In this list you'll find an A-Z of budget destinations which won't destroy your wallet yet have tons of stuff to see and do. Any city/country can be cheap if you're smart and plan ahead. This list will remove some of the planning and leave you more time to get excited about visiting.
Read more about: 14 TOP cheapest countries to visit as a Worldpackers volunteer and The 12 cheapest places to travel in the USA
The best places to travel on a budget — an A-Z guide
Albania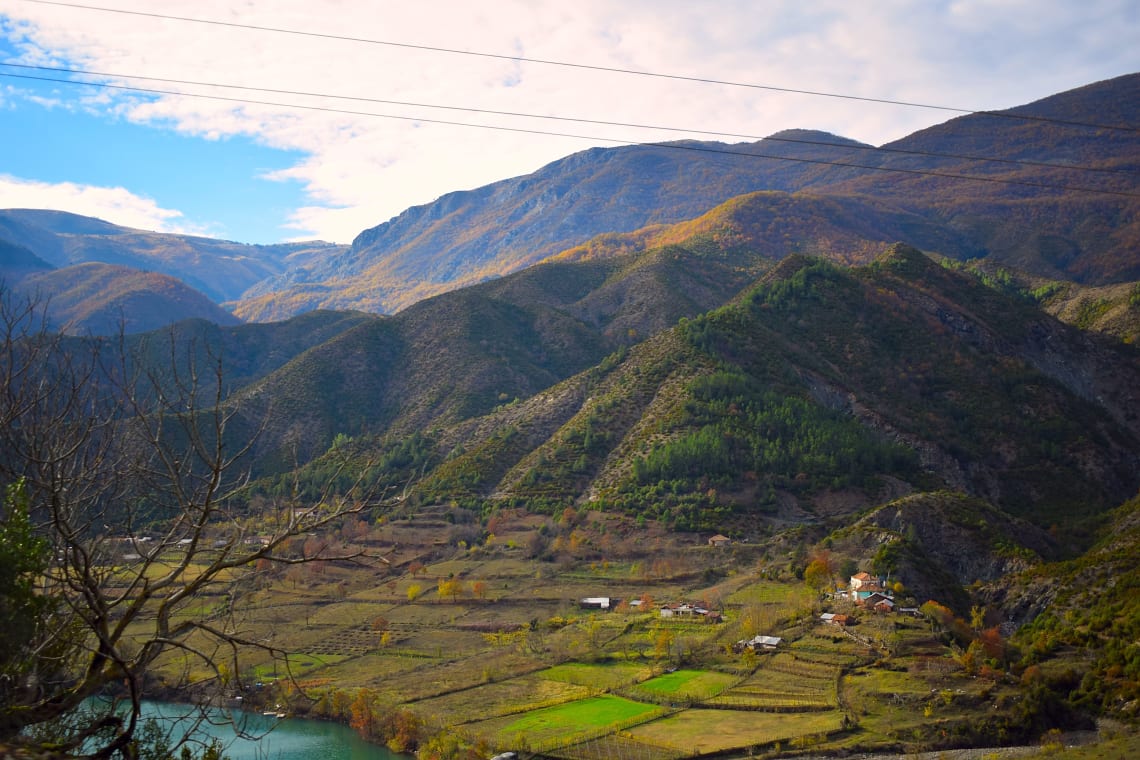 If you can point to Albania on a map then you're already ahead of most people. For those who can't, it shares a border with Greece, Macedonia, Kosovo and Montenegro. From the sandy shores you can also look out and, on a good day, see Italy.
If you've never considered visiting Albania then please clear your schedule and book a flight right now.
It's easily one of the best places to travel on a budget in Europe, and also one that will provide the most surprises.
Go for a hike across a glacier in the Albanian Alps, or come back down to earth for a walk around one of the oldest lakes in the world — the Lake of Ohrid. If wildlife is your thing then the hills are teeming with life, including Lynx, bears, wolves, jackals, eagles and vultures!
But if all that nature sounds like too much hard work then head to the coast (the Albanian Riviera) and enjoy the idyllic beaches and the subtropical temperatures. Saranda is becoming more touristy as word spreads, but you can still find paradise beaches without too much competition for your beach towel.
After the beach (I'd recommend Mirror beach and Pulëbardha Beach) take a walk around the ancient Greek ruins, medieval castles and enjoy the fresh seafood straight from the boats (or Italian or Greek restaurants of which there are plenty).
Alongside all the things to see and do, your money will last a long time due to the low cost of living. For backpackers or digital nomads looking to save money whilst having plenty to keep them busy, Albania is a hidden gem. Save even more by joining one of many awesome Worldpackers projects in Albania and you'll be in budget heaven.
Bulgaria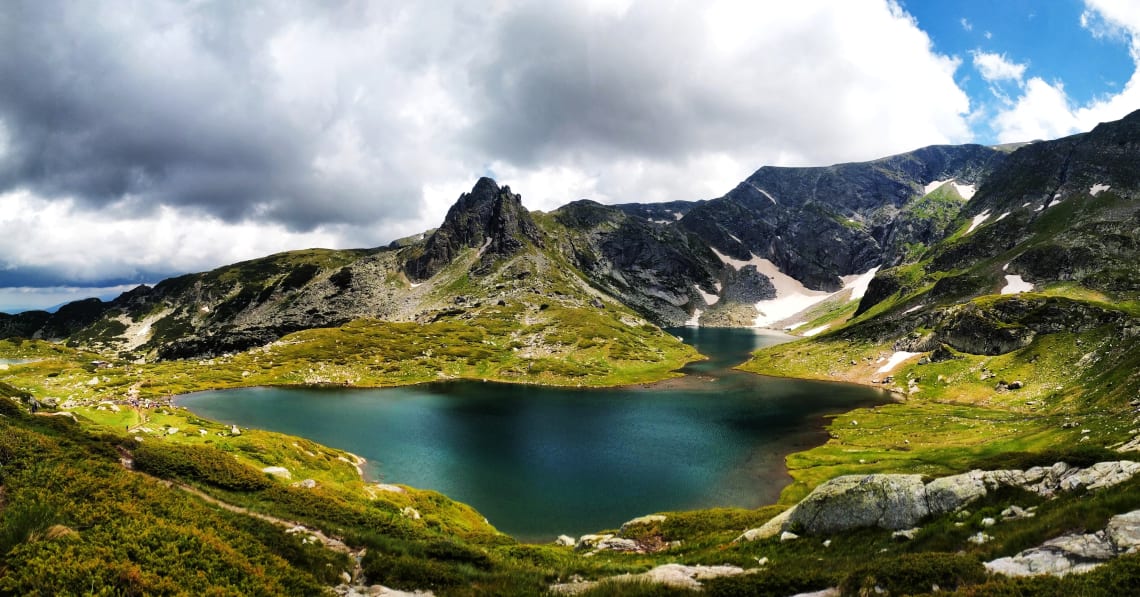 Bulgaria is another tricky one to point out on a map (but if you have fat fingers you can point to Albania and Bulgaria at the same time).
Surrounded by Romania, Serbia, Macedonia, Greece and Turkey, it rivals Albania for the cheapest place to travel in Europe. It's more recognized, more well-travelled and touristic, but it's still a relatively undiscovered gem in the scheme of European destinations.
Sunny Beach in Bulgaria is consistently ranked the cheapest European beach destination, but it has much more than beaches to offer.
Thracians, Romans and Ottomans all occupied the country at various times, and all left their mark. Sofia, the capital, has a fantastic spread of architectural influences from the ancient up to Communist chic. There are hundreds of cathedrals and monasteries scattered across the lands, with one of the most majestic being Rila Monastery, hidden up in the mountains.
Mountains for hiking, caves for exploring and snow for some of the cheapest skiing in Europe, there's something for lovers of all weather. If you do go for a hike in the wilderness (and Rila National Park is truly spectacular, so why wouldn't you?), keep an eye out for the hundreds of wild bears roaming the lands.
Bulgaria is a fast-growing hub for digital nomads and location independent workers due to the low costs and growing co-working scene. There are also a great range of Worldpackers opportunities in Bulgaria so you can get to know the rich, complex history of the country from the locals whilst brushing up on your Bulgarian.
Cambodia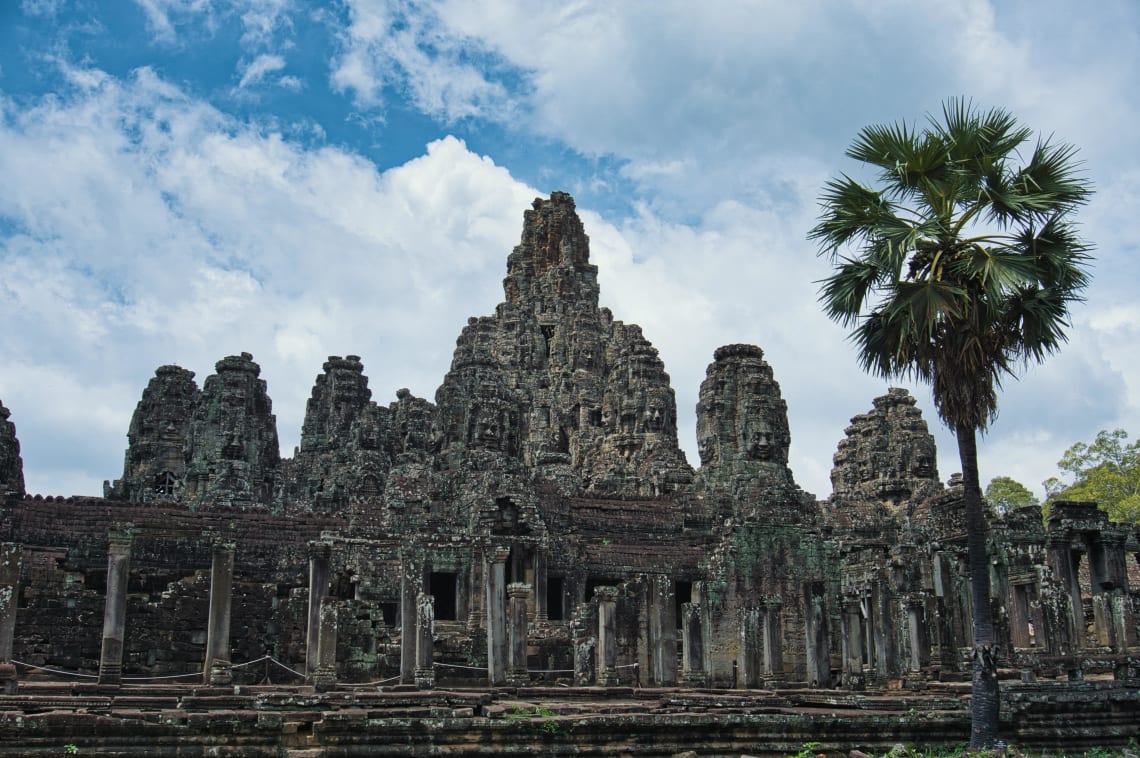 8206 km away on the other side of the planet lies a completely different diamond. Cambodia is a fan favorite for backpackers in Southeast Asia. Thailand, Cambodia, Vietnam and Laos are where most young travelers cut their teeth and learn the joys of wandering the planet.
While it's not as cheap as it used to be, Cambodia is still easily one of the best places to travel in the world on a budget.
Gap year students partying like there's no tomorrow, digital nomads sat glued to laptops in state of the art co-working spaces or tour buses full of photographers dashing from one hotspot to the next. The diversity of attractions brings a rich variety of visitors.
The ruins and temples are famous around the world (most spectacularly featured in the Tomb Raider movie) but, due to this popularity, the more famous ones are quite expensive (starting at $60 for a 1-day pass). Fear not budget travelers! While this is a relatively big expense, everything else is very friendly on the wallet. Street food, cheap restaurants, tuk-tuks to get around... they're all cheap (and you can pay in USD).
Explore the dark past of the Khmer Rouge, but also enjoy the amazing warmth and hospitality of the people, the stunning natural beauty and the beaches which will cement Cambodia as one of your favorite budget travel destinations ever.
And while you're there why not give a little back to the community by working in one of many awesome Worldpackers Cambodia projects and NGOs scattered around the country...
Dangriga — Belize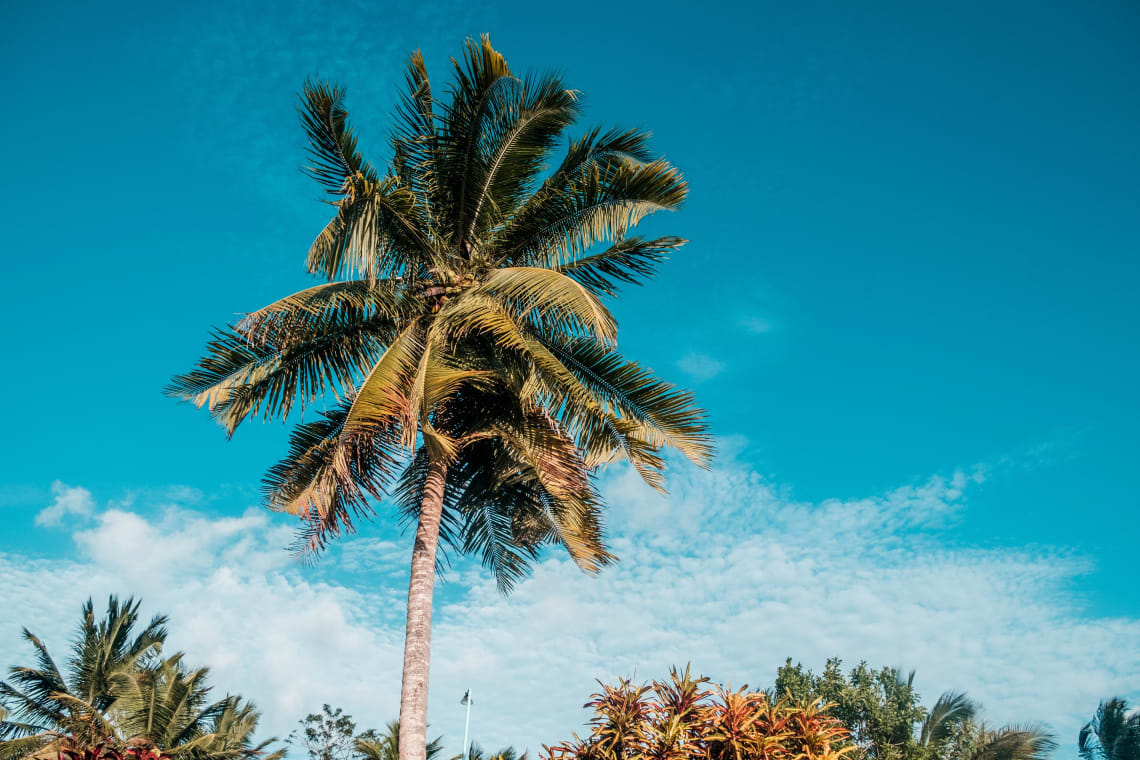 If Dangriga isn't on your itinerary then you need a new Atlas. Squashed between Mexico and Guatemala, Belize was home to the Maya Civilization from 1500 BC and then made world famous when Christopher Columbus went sailing by in 1502. It's now one of the best places to travel in Central America on a budget.
As it was formally a British colony, English is the official language with Belizean Creole and Spanish also making an appearance.
As with Costa Rica and the rest of Central America, Belize is a hotspot for biodiversity. The low population levels mean it hasn't suffered as much as some of the more popular neighbors, and so armadillos, snakes and monkeys are able to thrive there.
Your first stop in Dangriga should definitely be the world's first Jaguar preserve, Cockscomb Basin Wildlife Sanctuary. Aside from the chance to see any number of exotic animals you'll have the opportunity to hike through the jungle and cool down by jumping in a waterfall or three.
Some of the routes are pretty intense, so you'll need a good meal afterwards. Belize has you covered. The staple food is rice, beans and your choice of either meat or seafood. I hope you like your spicy too as they like things hot! In fact, Dangriga is the home of Marie Sharp, the maker of the insanely hot sauce you find all over Belize. Be sure to grab a souvenir as you take the tour.
Before heading to the beach to relax why not get your heart pumping again with some adventure sports in the Mayflower Bocawina National Forest. Zip-line through the rainforest for a unique perspective and then abseil 100 feet down a waterfall to top the day off.
After all that excitement you'd be forgiven for wanting to just relax, so slow things down with some snorkeling and scuba diving as you explore the incredibly impressive Belize Barrier Reef. As of 2019 it's officially the largest coral reef system in the world. (The Great Barrier Reef in Australia has been downgraded to the second largest due to damage from bleaching.)
Estonia
Hidden away in Northeastern Europe is the little country of Estonia. Again, it's not one that tops many travel bucket-lists, but that is slowly changing.
Almost 50% of the country is made up of forests and natural habitats, so it's a dream budget location to slow down and reconnect with Mother Earth.
Hiking, water sports, horse riding, bird watching, nature tours. If the outdoors are your thing then get yourself to Estonia. How often do you get to howl with wolves (yep... they have Wolf Howling Tours) or learn how to master the ancient art of 'kiiking' (standing on a giant swing and making it rotate 360 degrees)?
After you've emptied your stomach and the dizziness passes then stumble into an ancient spa where you can drink craft beer whilst soaking in thermal springs. If beer isn't for you, achieve inner calm whilst performing Yoga on a stand-up paddleboard (yep... SUP Yoga is a thing too).
While you will pay for the more 'unusual' activities, it's also an absolute joy to wander around the fairytale old towns with the incredible architecture and 'old-town' vibe.
What's not 'old and quaint' is how Estonia is embracing the technological age. The first country in the world to introduce a digital nomad visa, it's fast becoming a new hub for nomads and location independent workers. This balance of technology with the preservation of their natural assets makes Estonia an absolute must for budget travelers in Europe.
You can also find plenty of quirky, unusual work exchange and volunteering projects in Estonia that will ensure you never forget this beautiful land.
Fez —
Morocco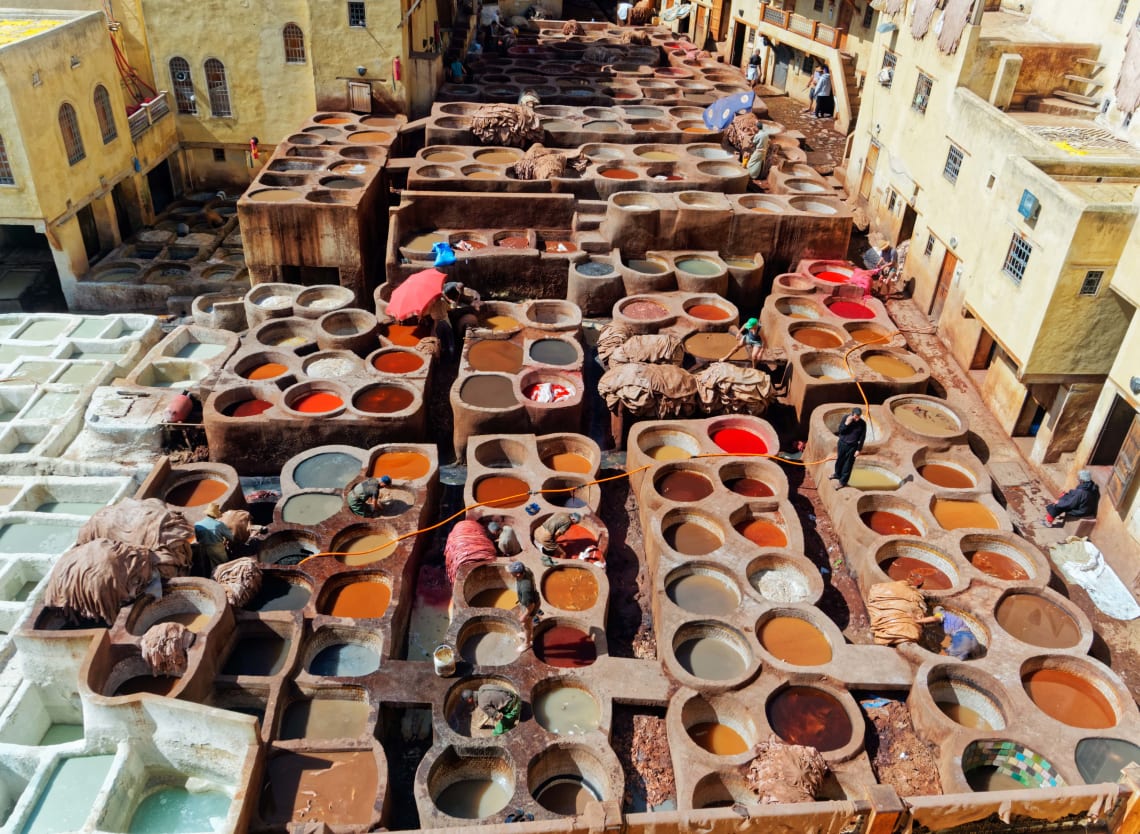 If you're good at (or at least willing to try) haggling, Fez, and Morocco in general, can be a great budget destination.
Founded during the 8th Century and once the largest cities in the world, Fez (or Fes) is one of the best preserved ancient Arab cities around.
Unlike Marrakesh, which has a 2:1 ratio of tourists to locals, Fez still has the authentic feel and charm. Is it still claustrophobic, chaotic and will you still be overcharged because you're a visitor? Absolutely, but that's half the charm!
Wander through the endless cobblestoned alleyways and sample the delicious pastries and sweets, be offered 'ancient artifacts' and even magic carpets (it is the land of Arabian Nights after all).
As you're wandering around with your camera be mindful of the locals. Snake charmers and other performers will often demand a tip for being photographed, while many of the locals may object to having the camera pointed in their direction. If this happens just apologize and lower the camera.
The Quaraouiyine Mosque is a spectacular building and, while closed to non-Muslims, is well worth a look from the outside. Also worth visiting is the Chouara open-air tannery. Visit in the morning to see the vats filled with dye and the tanners working their magic. While magical to the eyes, the smell from the skins can be a little challenging for your nose.
While you can absolutely live a life of luxury in Fez, the backpacker life is also completely possible. Budget accommodation, cheap market food and a rich and ancient history to explore (and photograph) around every corner, Fez is definitely a great place to travel on a budget.
Georgia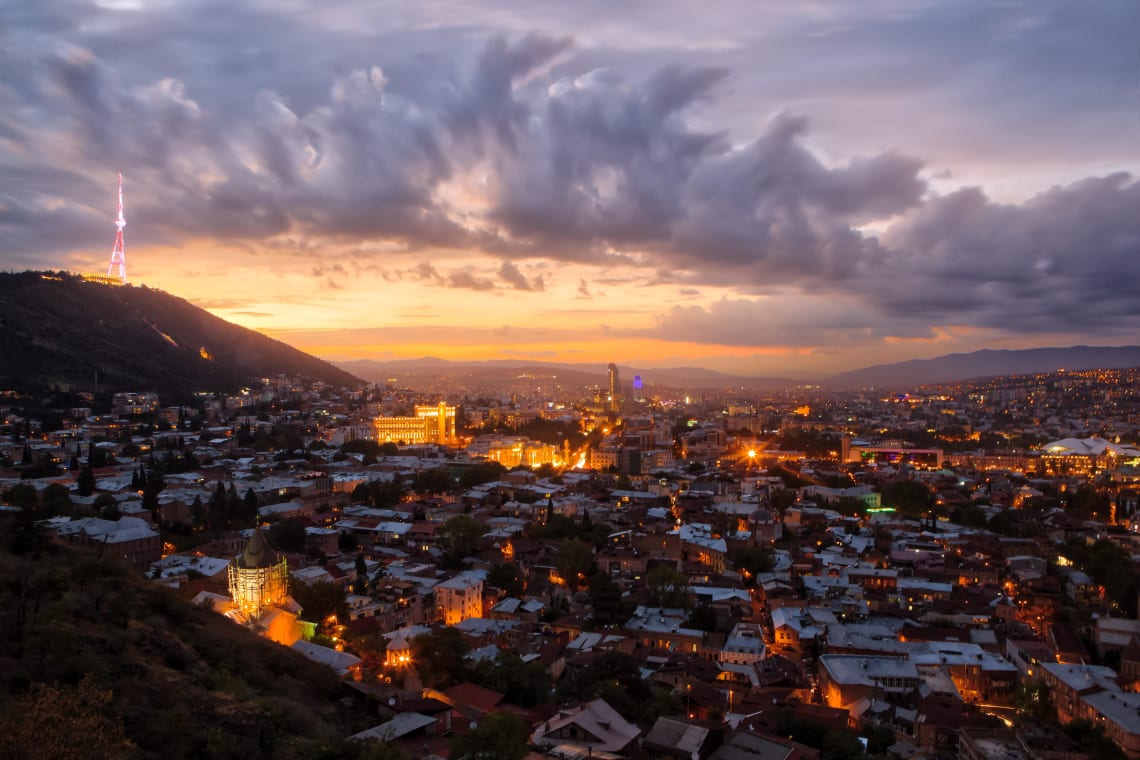 If you're a digital nomad then you're probably already aware of the promised land known as Georgia.
Linking Europe and Asia, it's bordered by Russia, Turkey, Armenia and Azerbaijan. The birthplace of Joseph Stalin, it's had a somewhat troubled past. Territorial disputes with Russia, revolutions, civil conflicts and economic crises, you may be wondering why you'd ever want to set foot in Georgia. Why? Because nowadays Georgia is awesome!
Tourism is slowly on the rise due to the introduction of low-cost airlines (it featured fourth place of the UNWTO's 2018 list of fastest growing tourism destinations), but it's still relatively unknown to the average backpacker.
As it's a gateway between the east to west you'll find influences from both. You'll find food of every persuasion from Mongolian meaty meals to Arabic-inspired dishes. The food is cheap, plentiful and super tasty! The adjarian khachapuri is a mouthful to pronounce but your mouth will thank you for introducing it to this cheesy flatbread creation.
After a hearty meal you'll be ready to go out and explore. If you're a photographer then bring plenty of memory cards/batteries as every corner you turn will reveal even more stunning views. Hike through the Caucasus mountains and have your mind blown by the snow-capped peaks, stumble upon fabulous churches, monasteries and castles scattered throughout the country or scratch your chin at the modern architecture (The House of Parliament in Kutaisi is particularly cool).
Get an even greater appreciation for the land and the people by applying for a Worldpackers work exchange in Georgia in a local hostel.

Safe, cheap, super friendly people, great food, amazing scenery... what are you still sat there?
Hungary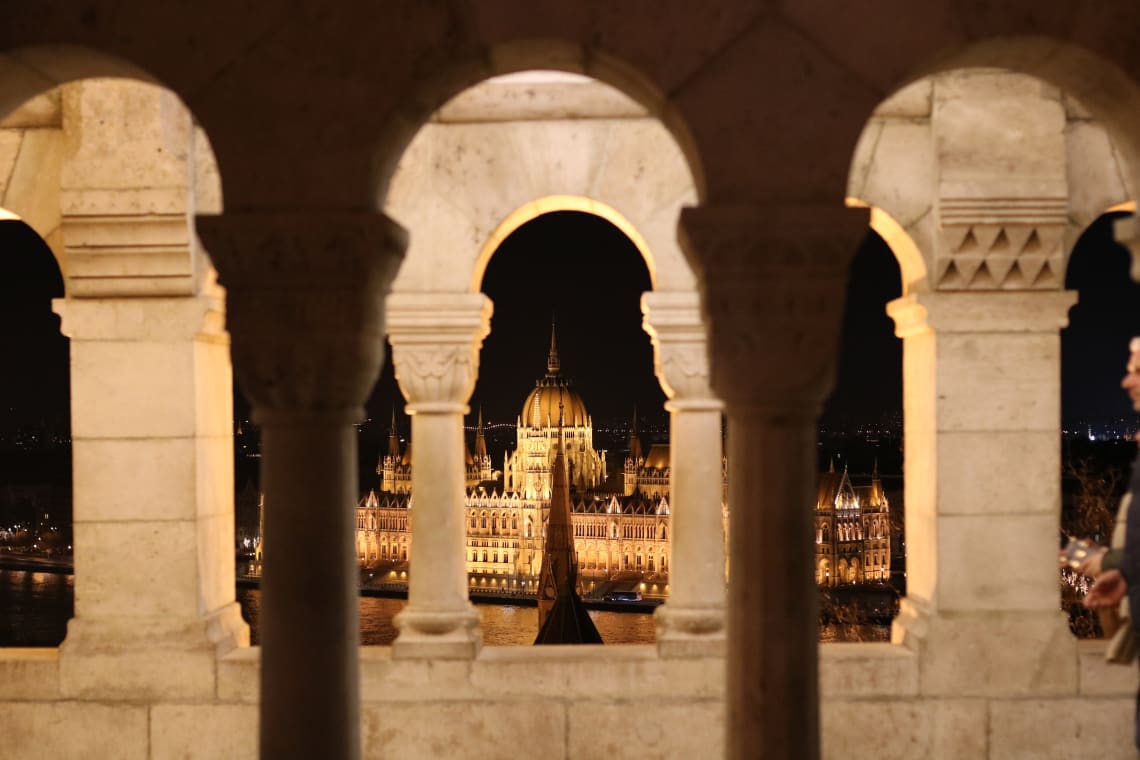 Sipping a glass of Pálinka in the evening whilst staring at the illuminated Buda Castle, the traffic like fireflies darting across the Chain Bridge and boats drifting up and down the Danube... there's a reason why people love Budapest, the capital of Hungary.
Whatever your reason for traveling, you'll find it in Hungary. The capital is obviously a great place to start due to the endless list of things to see and do.
Having been rebuilt several times due to wars, revolutions and floods, the first thing you'll notice is the eclectic architecture. Soviet style, Gothic, Modern, Baroque and Eclectic... it certainly is pretty on the eyes.
Aside from the standard museums you'll also find plenty of unusual activities to keep you busy. Explore the labyrinth of Castle Buda which once held Count Dracula and the Micro Museum in Szentendre which houses microscopic replicas of famous attractions such as the Great Pyramids, the Taj Mahal, and the Eiffel Tower.
When you think of Hungary do you think wine? You should. Wineries and vineyards fill the land and there's a 10-day road trip you can do to delight your palate. The winner of multiple awards at The Decanter World Wine Awards 2018, if you've not yet experienced the joys of a fine Hungarian white then you're missing out!
Despite the popularity, you can still travel on a budget through Hungary. One of the things you'll definitely want to splash out on is the Thermal Baths (around $20). Scattered around the country you'll find healing thermal pools and grand bathhouses — Sárvár, Miskolctapolca Cave Bath, Lake Héviz (the world's largest natural thermal lake) etc

So relax with a glass of sparkling white whilst soothing your well-travelled muscles in a hot spring and listen to some Hungarian bagpipe music (yep, that's a thing too).
If you want more from your trip then there are plenty of Worldpackers projects in Hungary to cater for all skill sets.
India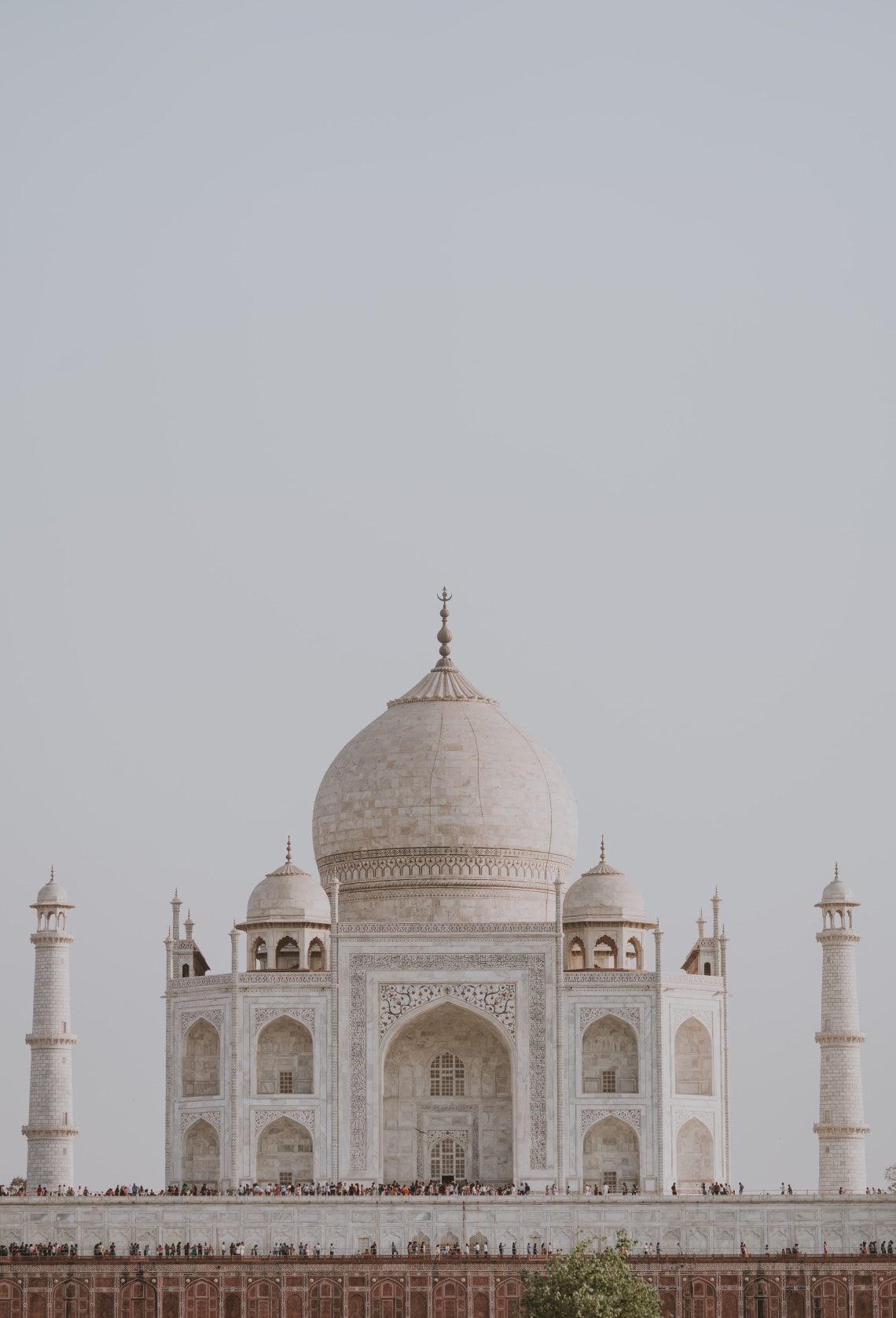 Home to 1.3 billion people, 22 languages, at least 9 recognized religions, the largest movie industry in the world and a gazillion mouthwatering types of food (that last statistic may be a slight exaggeration, but I love Indian food so I don't care).
Exotic, chaotic, colorful... these are just some of the words that spring to mind when I think of India. Others include breathtaking, stunning and unforgettable.
When you're asking yourself, "Where can I travel on a budget?", if India isn't on your list then you need a new list-maker. True, the big cities are huge but that doesn't mean they have to break the bank.
There are possibly more Instagram-breaking photographs to be taken than anywhere else in the world, and most of them will cost you little or nothing. Ranakpur Jain Temple (in Ranakpur) will leave your mouth watering, Ramanathaswamy Temple (in Tamil Nadu) will make you cry with happiness and the Meenakshi Temple (Tamil Nadu) will make you question why you didn't invest in a better camera.
Then you have the Taj Mahal, hiking in the Himalayas, swimming in the Ganges (if you're brave enough), practicing ancient forms of yoga and participating in one of the hundreds of festivals celebrated around the country every year (Diwali and Holi are essential bucket-list items).
If the intensity of the cities gets too much for you then retreat to any one of the hundreds of beaches spread across the 7500 km coastline. The most famous would be in the state of Goa, which is home to almost 10,000 bars! This is a staggering number considering it's the smallest state in India.
And then there's the food. Rich, colorful, intensely seasoned... samosas, fresh roti, kulfi, garam masala... an entire novel could be dedicated to all the mouthwatering dishes! Suffice to say, there's something for everyone.
Budget accommodation, cheap food, cheap transport, free attractions and an adventure around every corner. Everyone should visit India at least once in their lives.
India has so much to offer, why not offer some of your time and skills and pay a little back. There are over 100 Worldpackers opportunities in India to choose from, so you can easily find the dream project to make your stay a once in a lifetime experience.
Jerusalem —
Israel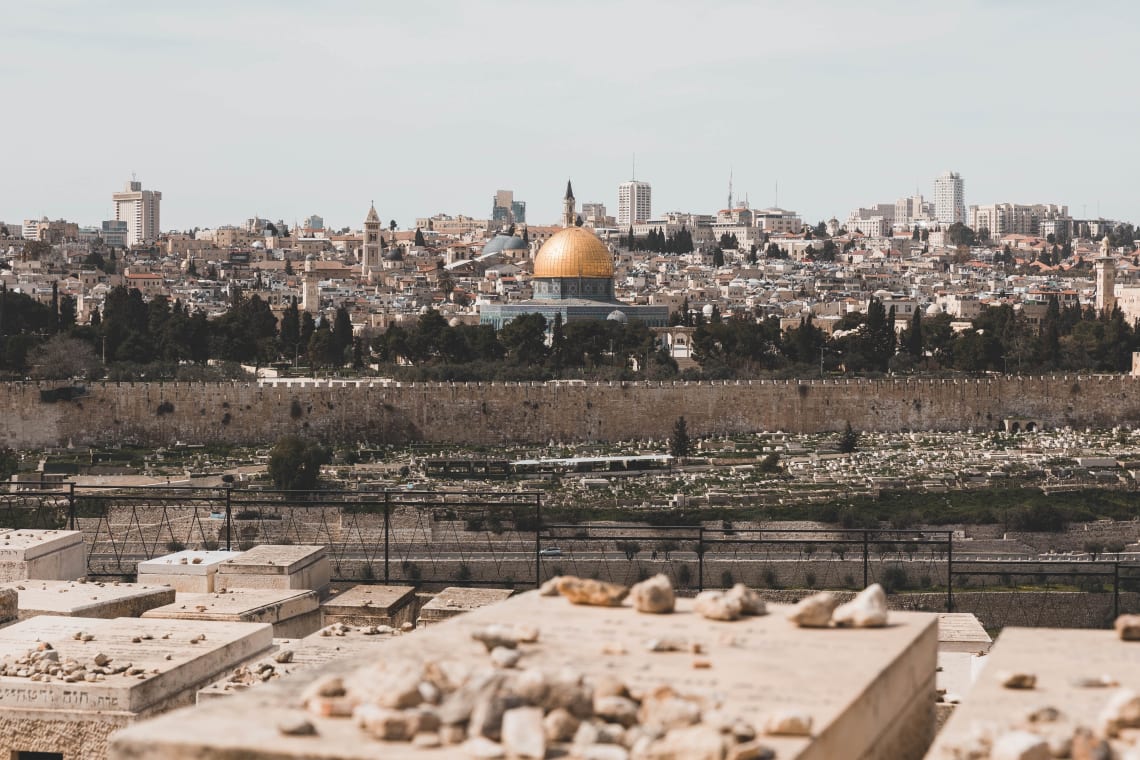 Jerusalem will blow your mind! Rarely have I been so taken with a city that I walk with my hand outstretched just to feel the rocks, the walls, the buildings and know that I'm touching a real piece of history.
It's one of the oldest and religiously significant cities in the world, and I would recommend everyone to visit it at least once in their life. I'm not a religious man, but I felt an energy unlike anywhere else on the planet.
Although Israel can be super expensive, it's actually quite easy to live on a small budget, and especially so in Jerusalem. There's just so much to see and do for free that you can go for days spending very little.
Save some money by camping on a rooftop. Several hostels offer this service to sleep under the stars either just on a mat or in a tent. Prices are incredibly cheap and the weather is perfect for it. You'll not only get the astral light show for free, but you'll also get to wake up to the sound of the morning prayers blasting out of the city-wide tannoy system (another unforgettable experience).
With the perfect start to the day under your belt it's time to stretch your legs. This is where you have options. I'd recommend starting with a free walking tour or three. These tours will give you a great orientation of the city and open your eyes to the layers upon layers of history surrounding you.
Now that you have the foundation, just walk. Wander amongst the endless claustrophobic markets of the old city and overwhelm your senses. Discover the churches, galleries and ruins hidden around every corner.
If you've worked up an appetite, enjoy a cheap meal of falafel and hummus. This classic meal will only cost a couple of dollars and leave you satisfied for hours. If you're still feeling peckish try a shawarma washed down with some fresh dates.
You can visit, for free, The Wailing Wall, The Church of the Holy Sepulcher and many, many more sites. It's unreal how much you can experience on foot for little to nothing (it's polite and encouraged to tip your Tour Guide).
If you walk away from Jerusalem unaffected and unmoved then you're officially a robot and you need to reset your operating system.
Supercharge your experience donating a few hours to a local hostel through a Worldpackers Jerusalem work exchange and share your newfound love of this city with everyone you meet.
Kosovo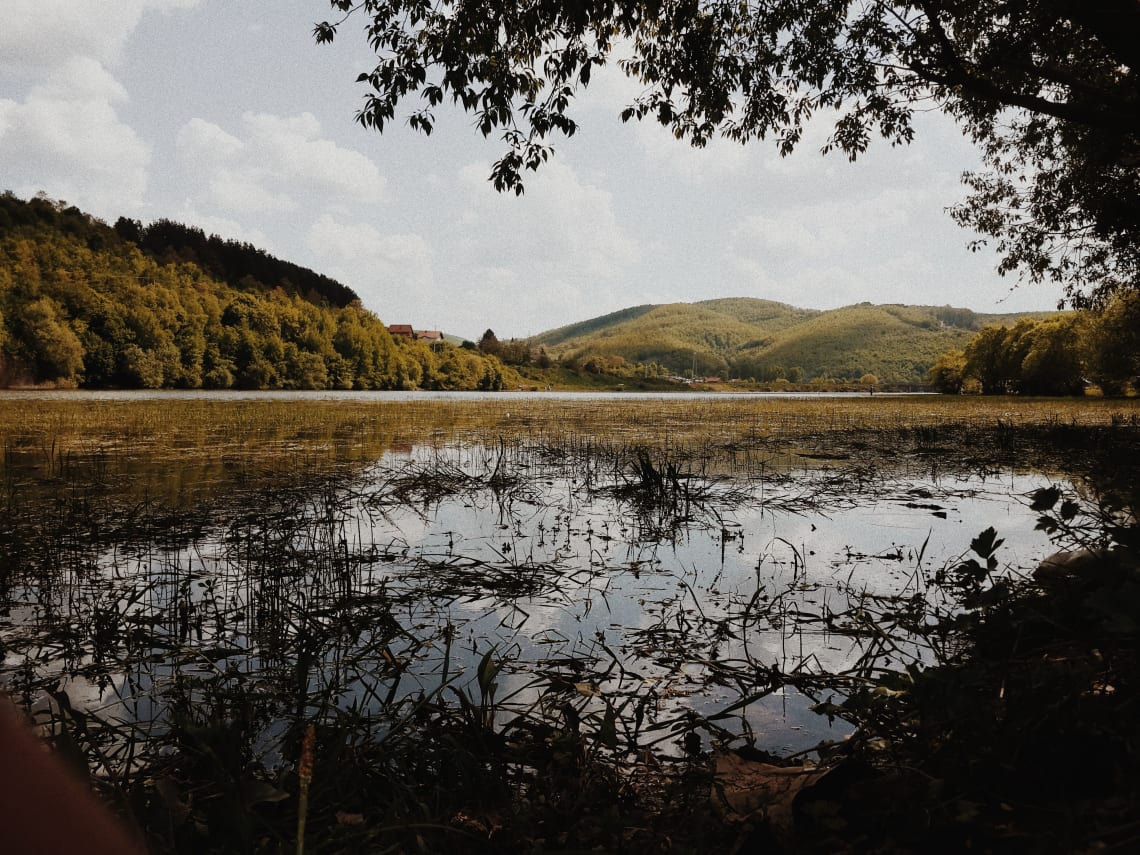 When you're compiling your list of the best places to travel on a budget in Europe, you must add Kosovo!
It's only small, but it packs a great cultural punch. Land-locked and surrounded by Albania, Macedonia, Serbia and Montenegro, you'll find no beaches here, but you won't leave disappointed.
The first thing that everyone talks about after visiting Kosovo is the people. As it's not so well known, travelers (backpackers especially) are a curiosity. Don't be surprised at all if people approach you for a chat. The warmth and friendliness of the locals is a huge selling point. If you want to know anything about the country — directions, advice and tips, find a local. English is widely spoken should you not speak Albanian or Serbian.
While Kosovo declared independence in 2008, this is still disputed by several countries. Despite this political disagreement the country is very safe and wandering around and exploring is an absolute joy.
Hiking in the valleys and exploring the local caves will leave you fitter, happier and ready to get back to the towns and villages to try the excellent cuisine. While it's nothing mind-blowing and exotic, what they do, they do well! Giant meaty portions, spinach pies or kebabs are all common, and then it's time to wash it all down with some Raki, the local fire-water ranging from 20-80% alcohol (always drink Raki in moderation).
Nightlife in Kosovo isn't exactly world-renowned, so be prepared to swap hitting the clubs for taking a 'xhiro' (pronounced gyro). A xhiro is a nightly stroll through the town square or public area, stopping to chat and catch-up with friends. The café/coffee culture is huge in Kosovo and an absolute must. Sit down, spend an hour sipping a coffee and forget your troubles as you watch the world go by.
If you want free accommodation and some expert local knowledge then exchange your skills at a local Kosovo hostel with Worldpackers.
Latvia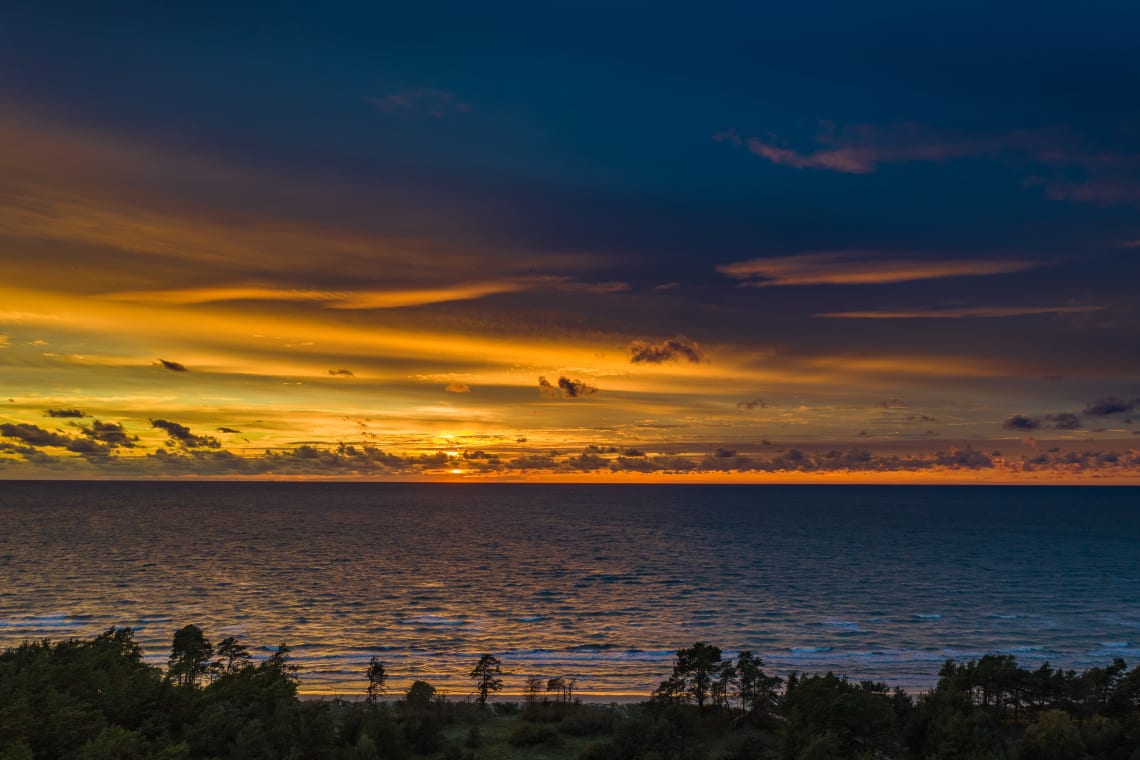 A member of the EU, Latvia is bordered by Russia, Estonia, Lithuania and Belarus. Sitting up in Northern Europe it has a pleasant climate and very pleasant people.
It also has kilometers of sandy beaches, fairytale castles, lush green forests and a prison you can sleep in.
The capital, Riga, is a delight to the eyes with every building painted a different pastel shade. Wander through the narrow streets and you'll emerge into endless open squares with cute little coffee shops or beer gardens. There's just a genuinely happy vibe wherever you walk.
Although there's a lively buzz in Riga, step out of the capital and life slows down massively. Head to the Northeast and you'll find Cecis, a beautifully preserved medieval town. You'll feel like you've just stepped out of a time machine as you explore the cobbled streets leading to the old castle. If you're staying locally then take the torchlight tour to test your nerves.
If you want to switch gears then head East and stretch your legs in Gauja National Park. Start off slow with a gentle hike taking in the caves, cliffs and lakes. Once you're warmed up take the adrenaline up a notch with some bob-sleighing at the Olympic training track, climb the highest climbing wall in eastern Europe (Vells) or fall 43 meters off a cable car as you bungee jump over the Gauja River.
Now that all your nerves are truly shredded it's time to head to the coast, to Jurmala, to unwind. Relax on the 30 km of sandy beaches, pamper yourself in the medicinal mud baths or play around in the aqua-park.
If you find yourself bored, then you need help. If you fall in love with the country and want to enhance your experience then put your skills to good use by doing a Worldpackers work exchange in Latvia.
Macedonia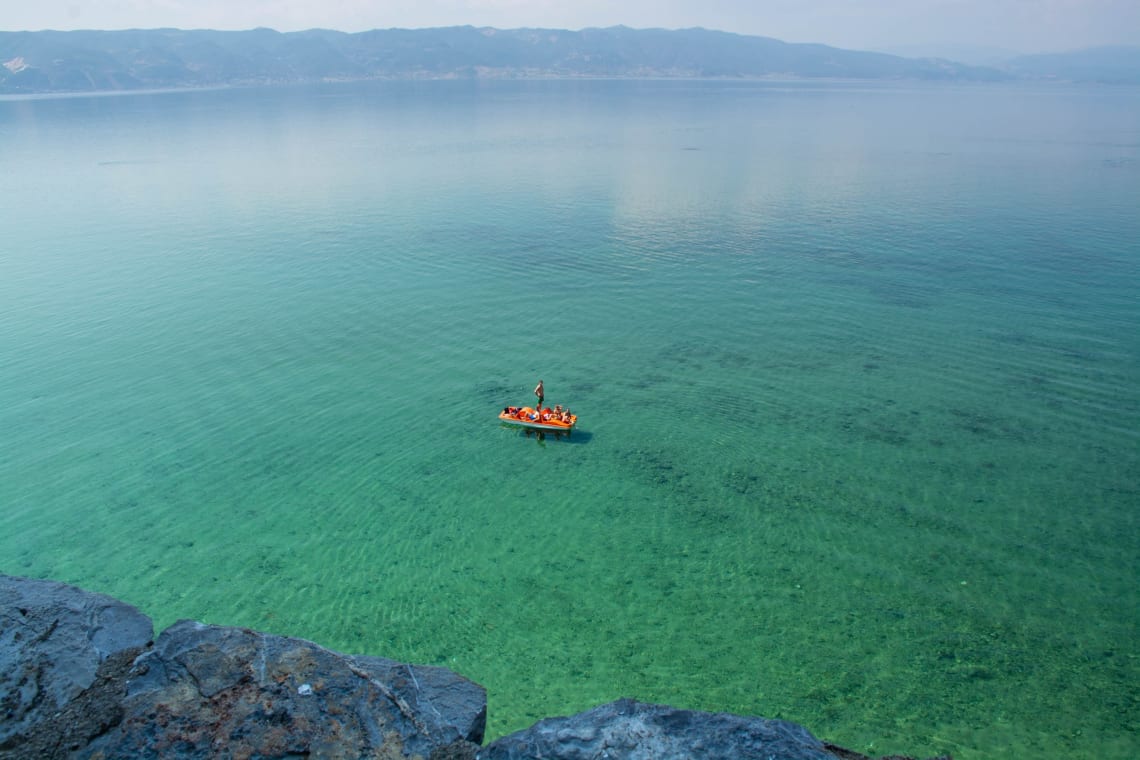 If you have any interest in history then you absolutely MUST get yourself to Macedonia. For centuries (since 7000 BC) it's been a hotspot for ancient action. Persians, Romans, Byzantines and Ottomans have all passed through and left their mark (and a few souvenirs).
With over 4000 archaeological sites you can get your fill of ancient statues, bowls, coins, bones, weapons etc Head to the Museum of Macedonia (actually 3 museums merged into one) for the complete archaeological, historical and ethnological experience.
Too geeky for you? I hoped you packed your wetsuit because Macedonia has one of the oldest and deepest lakes in Europe. 4 million years old and almost 300 meters deep, it also has some of the clearest water in the world which means it's ideal for a spot of scuba diving.
If you need to dry yourself off then head 1000 meters above sea level to visit Kokino observatory. It's not your standard shiny high-tech observatory though. Here you'll find settlements dating back to the Iron and Bronze Age, making it one of the oldest observatories on the planet.
As almost 80% of Macedonia is covered with mountains it's the ideal spot for hikers of all abilities. Mavrovo National Park covers almost 200,000 kms and is also home to some of the cheapest skiing in Europe.
As Macedonia is relatively undiscovered don't be expecting glitz and glamour (although feel free to visit the 'Macedonian Las Vegas' - Gevgelija). This means it's ideal for backpackers and budget travelers looking to save money while traveling. Going off-season may be a little cooler but the costs drop dramatically (they're already cheap) meaning more money to go exploring.
Save even more money by exchanging your skills for free accommodation at one of the local Worldpackers opportunities in Macedonia.
Nepal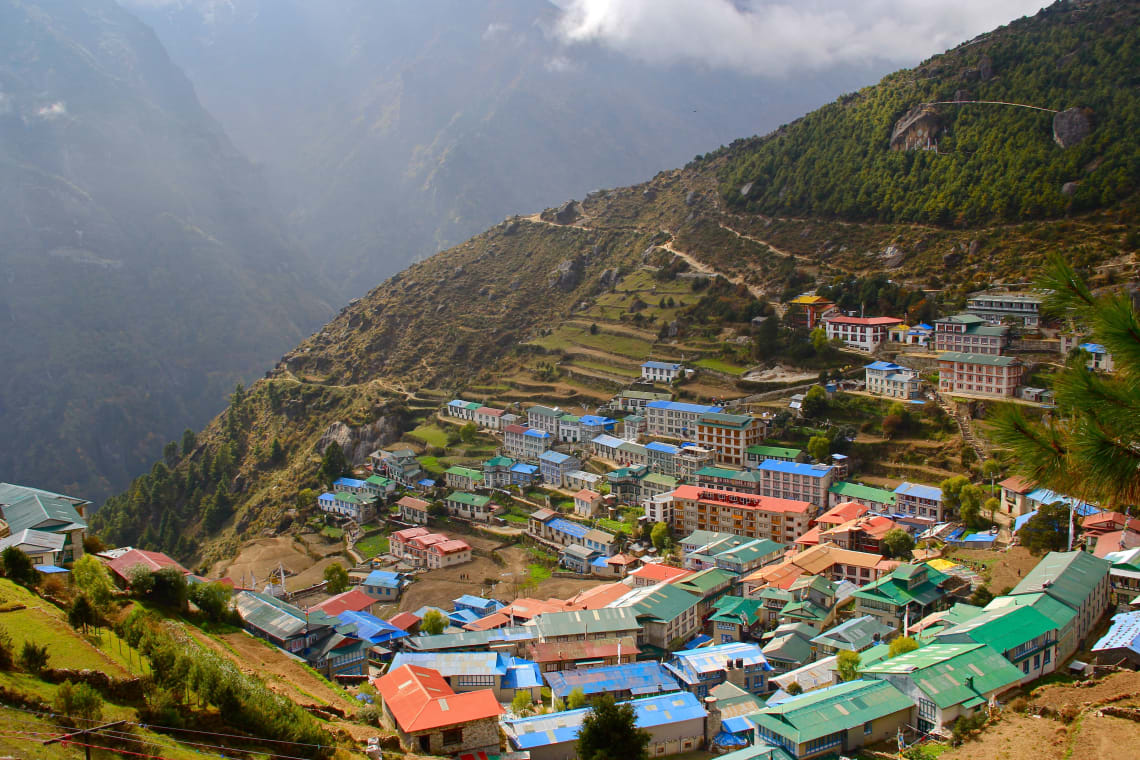 Sandwiched between China and India, Nepal is perhaps most famous for being home to 8 of the world's 10 tallest mountains with Mount Everest being the shining star.
While trekking to Everest would never make any 'budget travel' list — a guided tour to basecamp can set you back around $1500 while the full expedition to the top starts at around $35,000, there are plenty of cheaper hikes (starting around $70).
But Nepal isn't just for hikers. Far from it!
Leave your anger and stress behind as you wander through a land of spirituality, harmony and general awesomeness.
The capital, Kathmandu, is home to all manner of wonders and delights. An absolute must would be the Swayambhunath Monkey Temple. It's a bit of a workout to climb the 300+ steps, but when you do you'll be greeted by a complex of temples and shrines, stunning panoramic views and hundreds of monkeys! The monkeys are considered holy by the Hindus and Buddhists, so be sure to show respect at all times.
If you're more of a dog person then be sure to visit Nepal between October and November to celebrate a festival called Tihar. During this time they celebrate the beautiful connection between man and dog, often decorating them in flowery garlands.
Back down on solid ground, why not be blessed by a living goddess? Visit the Newari people in the valley. They believe the goddess Taleju has a living embodiment on earth, and so it's possible to visit the young girl and receive a blessing.
Wash all the culture and history down with a nice warm bowl of Dal Bhat (lentil stew and rice) and Momo (steamed dumplings). For the ultimate end to the trip, drink some Raksi... a distilled rice or wheat concoction which is guaranteed to blow your mind (keep in mind that alcohol and altitude are not a fun combination).
If you're moved by the entire experience (if you have a pulse, you will be) then consider offering your skills and experience in exchange for free accommodation in Nepal and local knowledge. Your time and effort doing a work exchange in Nepal can make a real difference in the community.
Osaka —
Japan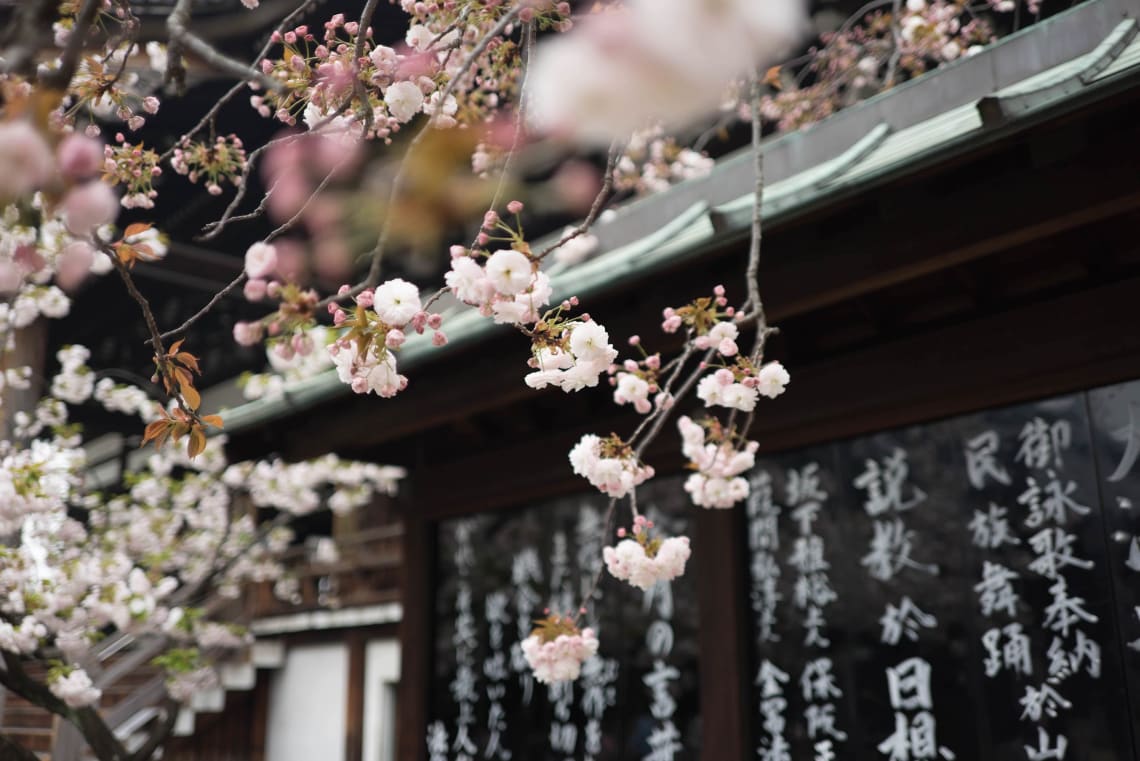 Depending on who you speak to, Japan is either ridiculously expensive or actually quite reasonable. It's not on the same level of cheap as India or Thailand, but you can totally survive on a budget.
The third largest city in Japan, Osaka is known as the food city. While Japan doesn't have the same street food culture as some Southeast Asian countries, you can still find delicious cheap food all around.
It'd be rude not to start with Sushi. While you can probably find a sushi restaurant in every corner of the world, the difference between that and authentic, fresh sushi from Japan is a world apart. Get yourself to a Sushi Train restaurant and pick and choose only the pieces you want. For only a few dollars your belly will thank you.
It will also thank you when you introduce it to Japanese BBQ. Kobe and Matsuzaka beef are the stuff of legend. If you allow yourself just one big expense on your Japanese adventure, choose the beef.
Osaka's also known as one of the most laid back cities in the whole country. It's an excellent place to meet locals, learn about the culture and practice your Japanese.
If you fancy earning a few thousand more photo views, take yourself and your camera to visit Osaka Castle. The castle stands in memory of Japan's Samurai past and is a magnificent structure. As the original has been destroyed several times this one is a reconstruction, but still well worth visiting. Spend the rest of the day wandering around the park for more iconic shots of the cherry blossoms.
Japan is one of the safest countries in the world, so exploring the streets and markets is no problem at all. In the evening head to the Dotonbori district. It's a shoppers paradise, but it's also a fantastic place to grab a glass of Sake and watch the world go by. Be warned: The flashing neon lights can get quite hypnotic after the second or third glass.
Paraguay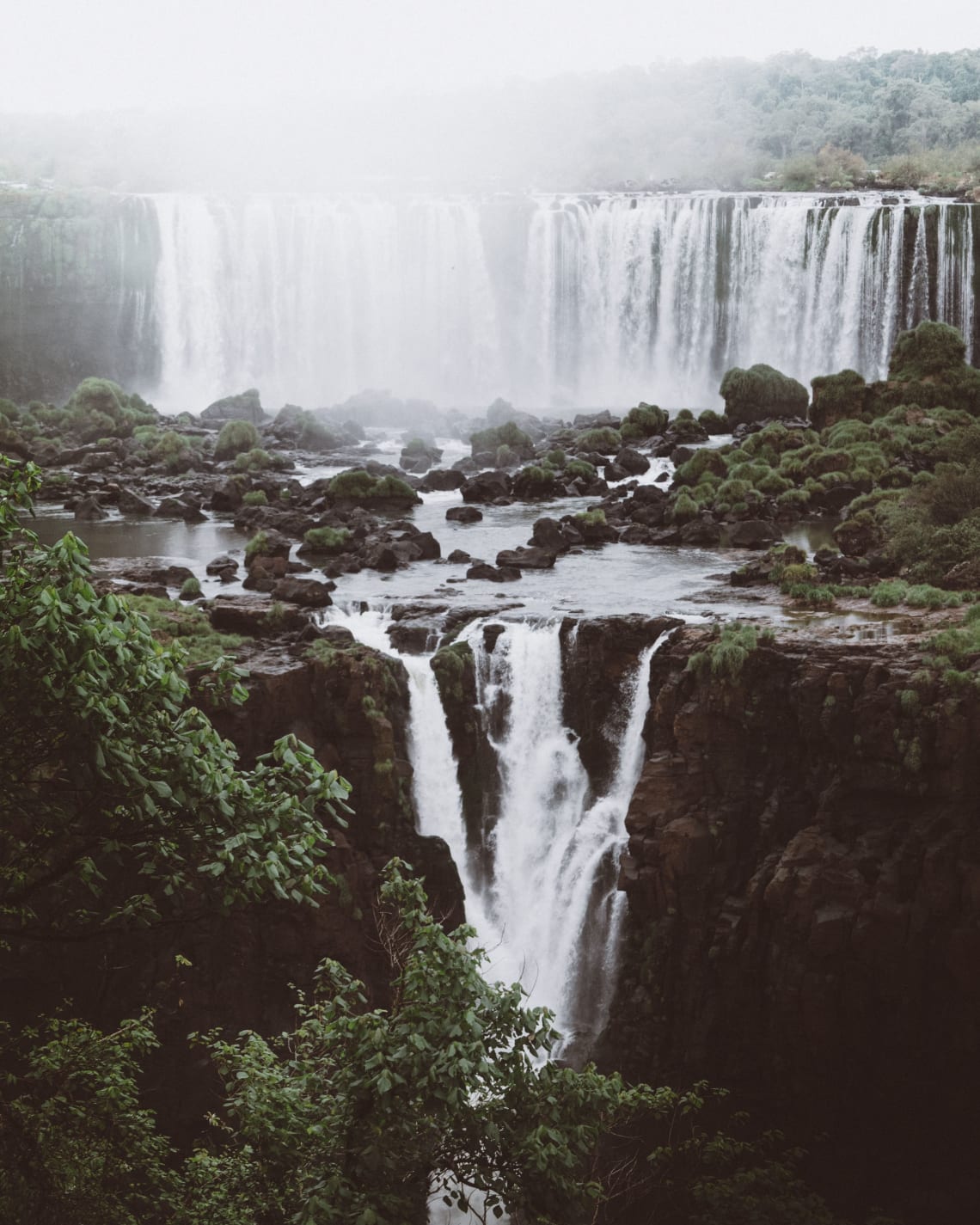 Paraguay is not glitzy nor particularly glamorous. It doesn't have ancient temples or towering mountains. It's not especially exotic either... so why is it included in this list?
Because Paraguay is an absolute gem in the Latino crown!
It's one of the least visited countries in South America, presumably due to the lack of big attractions. It's surrounded by Brazil, Argentina and Bolivia and it's often passed by without a second thought.
The only reason I first visited was to kill time before my Argentinean flight home. I had a month left but had used up my 3-month tourist visa in Argentina so had to vacate the country. It turned out to be one of the craziest months of my life during which time I rode a motorbike through the jungle (I couldn't even ride a bicycle at that time), woke up with a new tattoo in a dead language and partied on Pirate themed rooftop bars until the sun came up.
The Paraguayan people are genuinely salt of the earth, warm, friendly, open people who will invite you into their home without a second thought. I've never felt safer in the whole of South America than when in Paraguay.
Where the rest of Paraguay is relatively quiet, Ciudad del Este (on the border with Brazil and Argentina) is a little slice of madness. It's where you can see the Iguazu Falls (I'll admit the Paraguayan side is the least pretty. Brazil wins that hands down), but it's also a shopping city. As a tax-free zone it's jam-packed with electronic stores and shopping centers. The endless flashing neon lights reminded me of Tokyo or Time Square, but smaller, sweatier and much more claustrophobic.
On one afternoon I saw a Policeman sat on a plastic chair, fast asleep, in the middle of a crazily busy junction as a horse and cart carrying a fridge ran up the wrong lane causing cars to honk and swerve. If that's not a reason to visit Paraguay, I don't know what is.
Escaping the cities will allow you to visit some of the awesome National Parks. Parque Nacional Defensores del Chaco offers the chance to see wild cats (Puma/Jaguar) roaming around while Parque Nacional Ybycuí has refreshing waterfalls to cool down from the heat.
You can also find petroglyphs, ancient cave paintings, dating back to 5000 BC in the caves of Villarrica. Drawings of people, animals and constellations decorate the walls and are considered sacred by the local people.
All of the above reasons, plus the fact that it's super cheap compared to some other nearby countries, are why Paraguay is one of the best places to travel in South America on a budget.
Plus you can extend your stay even longer and meet some awesome people by volunteering in a hostel in Asuncion with Worldpackers.
Quito —
Ecuador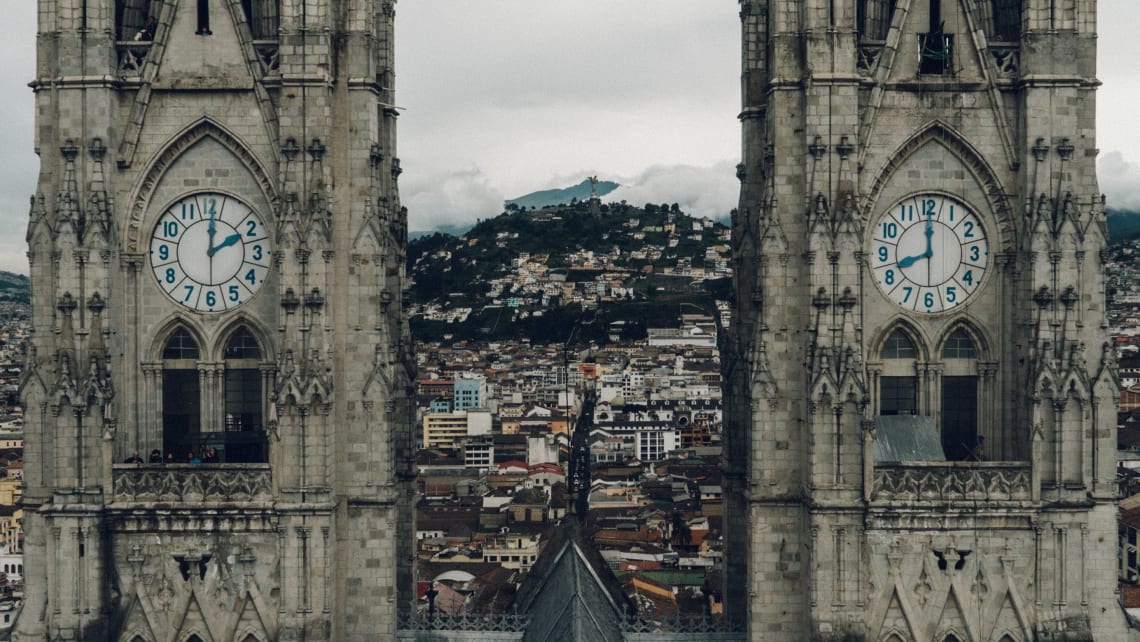 The reason most people visit Ecuador is usually for The Galapagos Islands but, costing over $1000 for an expedition, it surprisingly didn't make the budget list. Quito however, did. Even though it's the capital and largest city in Ecuador, it's certainly one of the best places to travel in South America on a budget.
It's the second highest capital city in the world (behind La Paz, Bolivia), so be prepared for a little altitude sickness, although it should pass fairly quickly as you become acclimatized. It's also one of the best preserved historic centers in South America, being one of the first to be named a World Cultural Heritage Site by UNESCO.
Once serving as the religious hub of the continent, you'll find plenty of beautiful churches to explore and photograph with The Basilica del Voto Nacional perhaps being the most spectacular. Quito is also home to several Christian 'miracles', from visitations to statues.
After a hard day church-spotting you'll want to treat yourself. Aside from the rich and lovely meals of quinoa consomé and ceviche, allow yourself to feast on some of the tastiest chocolate in the world. Dark, light, creamy, bitter or flavored... save money in your budget to try them all. You won't regret it.
With your endorphin levels now sky high jump on the TelefériQo and take yourself even higher. The highest cable car in the world drops you off at the top of the Pichincha Volcano at a knee-trembling 12,943 ft above sea level. The view from Cruz Loma is something which will stay with you for a very long time.
Learn a new skill or share some of your own by volunteering in a local Worldpackers community project in Quito. Teaching English or spending a few hours toiling away in the hills will take your experience to the next level.
Romania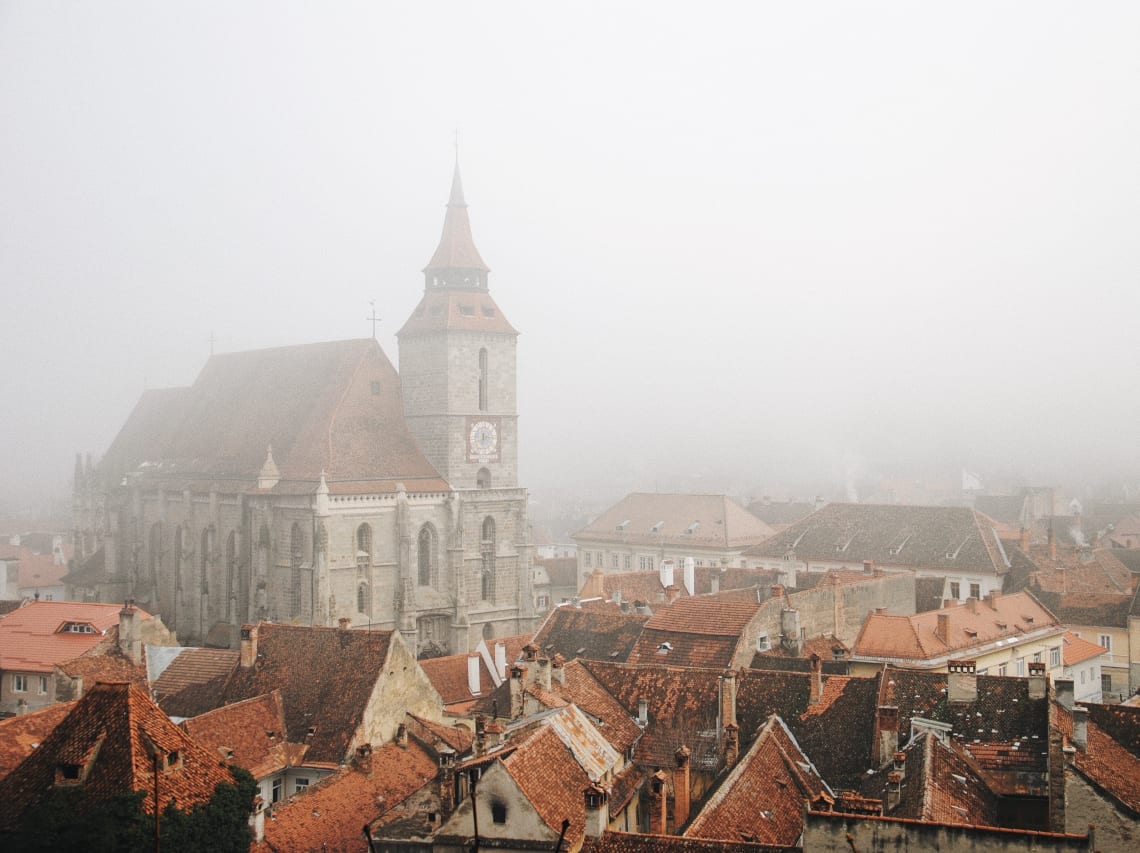 10 years ago Romania held the crown of the cheapest travel destination in Europe. Nowadays it's a little more expensive, but it's absolutely still one of the best places to travel on a budget in Europe.
Let's get the obvious out of the way first... yes, Romania was the home of a blood-sucking vampire named Dracula, and no, he doesn't still live there.
Okay... not entirely factually accurate. Bram Stoker based the fictional character of Dracula on the real-life Vlad Dracula (or Vlad the Impaler to his friends). Apparently Bram was fascinated by all the weird stories coming out of Romania. Transylvania allegedly sits on one of the Earth's most powerful magnetic fields, and this gives people 'special powers'. (just as a side note: If you visit there after reading this and become a superhero... you're welcome. If you become a vampire... totally not my fault!)
Tour companies cater to fans of the book and will take you to all the key locations. Shop around for a cheap tour as some can be quite costly.
Apart from Dracula, is there anything else to do in Romania?
YES!
It's one of the most bio-diverse countries in Europe! Mountains, beaches, lush forests, deltas. Go bear-spotting, explore the living fire of Buzău (a natural phenomenon involving natural gas and an unending fire) and while you're there why not check out the Berca Mud Volcanoes (caused by the release of the same natural gas).
If your legs are up for it then I'd highly encourage you to continue hiking throughout Romania. The natural beauty from the rolling hills down to the Black Sea beaches is quite unlike anywhere else on earth. Kayak in the Danube Delta or wander amongst the last population of wild horses in Europe. Sprinkle in some fairytale style castles and you've got a dream location for budget travelers.
Get a deeper understanding of the land whilst sharing your talents in one of many Worldpackers projects spread across Romania.
South Korea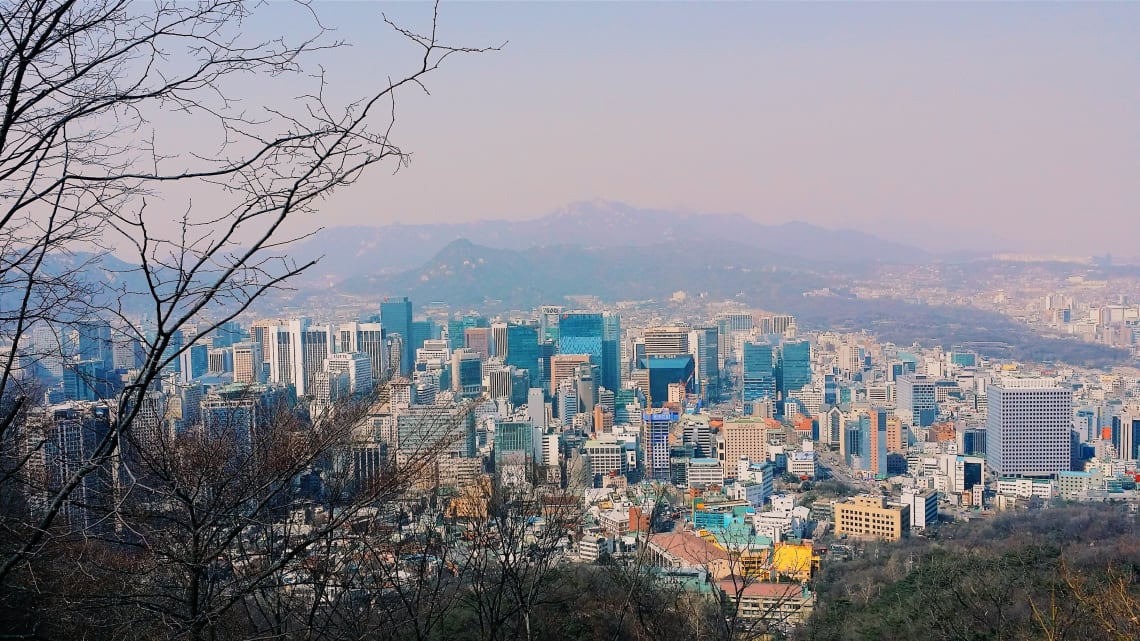 While not on the same scale as India for cheapness, South Korea is still one of the best places to travel in the world on a budget. It has prices similar to Thailand and Cambodia yet has a completely different feel and vibe.
Whereas Cambodia and Thailand are firmly entrenched on the backpacker trail, South Korea retains its tech chic and a little bit of mystery. Many people know of North Korea and maybe the trouble between north and south, but South Korea is still a relative outsider on the backpacking scene.
South Korea is also a bit of an outlier amongst its neighbors. It has a drinking culture that rivals some European countries, which definitely surprised me. South Koreans drink an average of 13 shots of liquor per week (statistics from 2016, so it may be even higher now), which is by far the most in the world.
As shiny, chic and developed as South Korea is though, you'll still be able to go out partying like a rock star and still maintain your budget. Drinks such as Makgeolli, Bokbunja Ju and Soju, can all be found for reasonable prices. Just maybe don't try to keep up with the locals.
For a change of pace, how about checking out the palaces in Seoul. There are five in total with Gyeongbukgung probably being the most spectacular. Each is different, so you'll definitely want to tick them all off your list while you're there.
To stretch your legs why not take a hike up to Namsam Tower (also known as N Seoul Tower, CJ Seoul Tower and Seoul Tower) for a panoramic view of the city.
And finally, before leaving the capital, it would be rude not to go to Poopoo Land — a free museum dedicated to all things excrement. In classic South Korean style, it's handled with humor and a touch of the bizarre, but it's certainly an experience.
Outside of the city centre you'll find endless rolling hills with stunning blossoms trees. Keep going south and you'll come to Jinju. Normally an unassuming city, but in October it comes alight with the Jinju Lantern Festival. While the party rages on behind you, thousands of lit lanterns drift down the Namgan river in memory of all the people lost during the war with Japan.
If you want to extend your stay and save some money they why not consider one of the many Worldpackers opportunities in South Korea available to you?
Thailand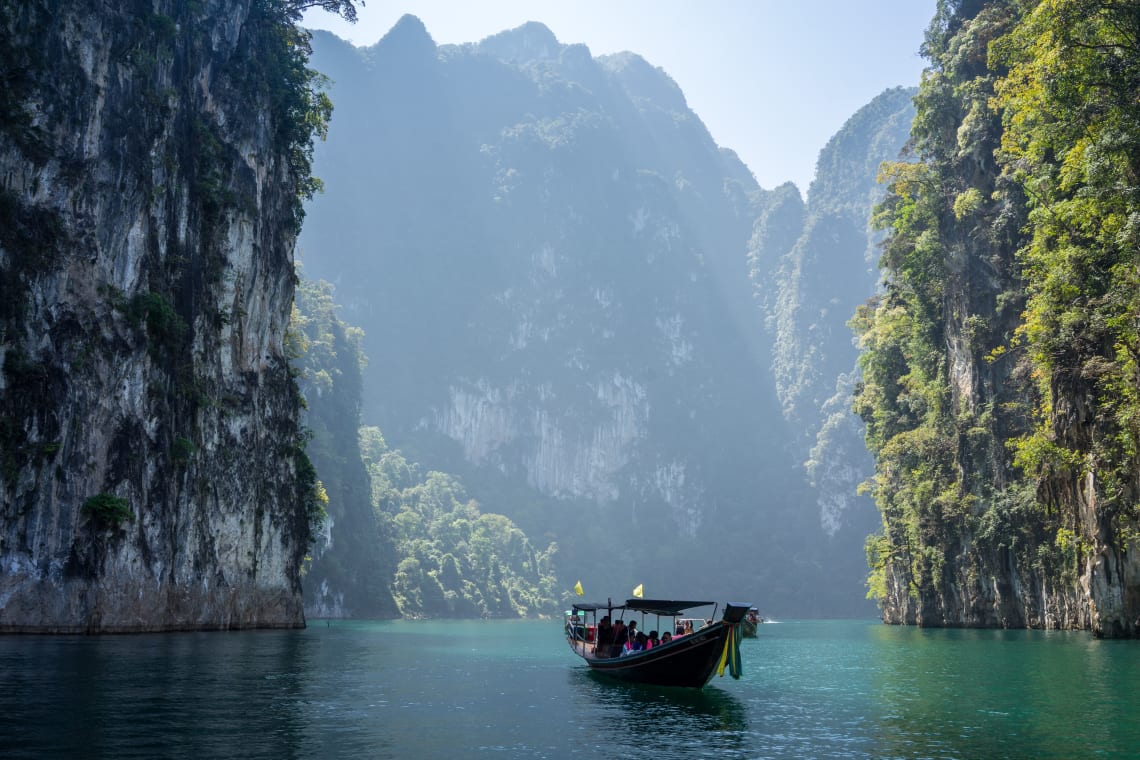 No list of the best places to travel on a budget would be complete without Thailand. While the prices have slowly risen over the years it's still a fantastic destination for budget travelers, first-time backpackers, gap year students looking to expand their minds and hippies wanting to dust off their tie-dye shirts.
So what's all the hype about? What makes Thailand so special?
Let's start with the obvious. The islands. Thailand is home to over 300 islands, and I'll go out on a limb and say 99% of them look like paradise. Koh Samui, Phuket and the Phi Phi islands are perhaps the most well-known and so more hectic, or you can go further afield and visit Koh Kut or Koh Bulon Lae. If you want action and party, there's an island for that. Do you prefer serenity? Plenty of islands for that. You can even hire your own longboat and go exploring yourself, but at an extra cost.
Getting your scuba diving (PADI) license is a standard activity, and there are hundreds of dive schools to choose from. Ask around for recommendations and prices as they vary, but rest assured that it's probably the cheapest place in the world to learn to scuba dive. Budget a few hundred dollars to become certified and the ocean will be your playground.
After a long day in the sun, you'll want to unwind with a Thai massage. They are literally everywhere and, when done right, it's almost a spiritual experience.
If you've already blown your budget on travel between islands then you can make real savings by eating the street food. You may not always know what it is exactly you're putting in your mouth, but it's an adventure. Be brave!
Thailand isn't all beaches and parties though. Calm your inner self with a walk around some of the spectacular temples scattered around the country. The Temple of the Emerald Buddha (which is actually made of Jade) is very easy on the eyes, Wat Chaiwatthanaram is an Instagram-breaker and The White Temple (Wat Rong Khun) looks like it was taken straight from a fantasy novel.
Thailand can be as cheap or expensive as you want it to be. Island hopping and Full Moon parties will obviously eat into your budget, as will Thai Cooking courses and Meditation seminars. But it doesn't have to be a wallet-breaker. Take your time to explore and you can survive for a long time on a tiny budget.
It's better to give than to receive, but when you volunteer you get the best of both. Check out Worldpackers opportunities in Thailand and teach English to local children, work with animals or meet and greet fellow travelers. Whatever your wish, Thailand has you covered.
Ukraine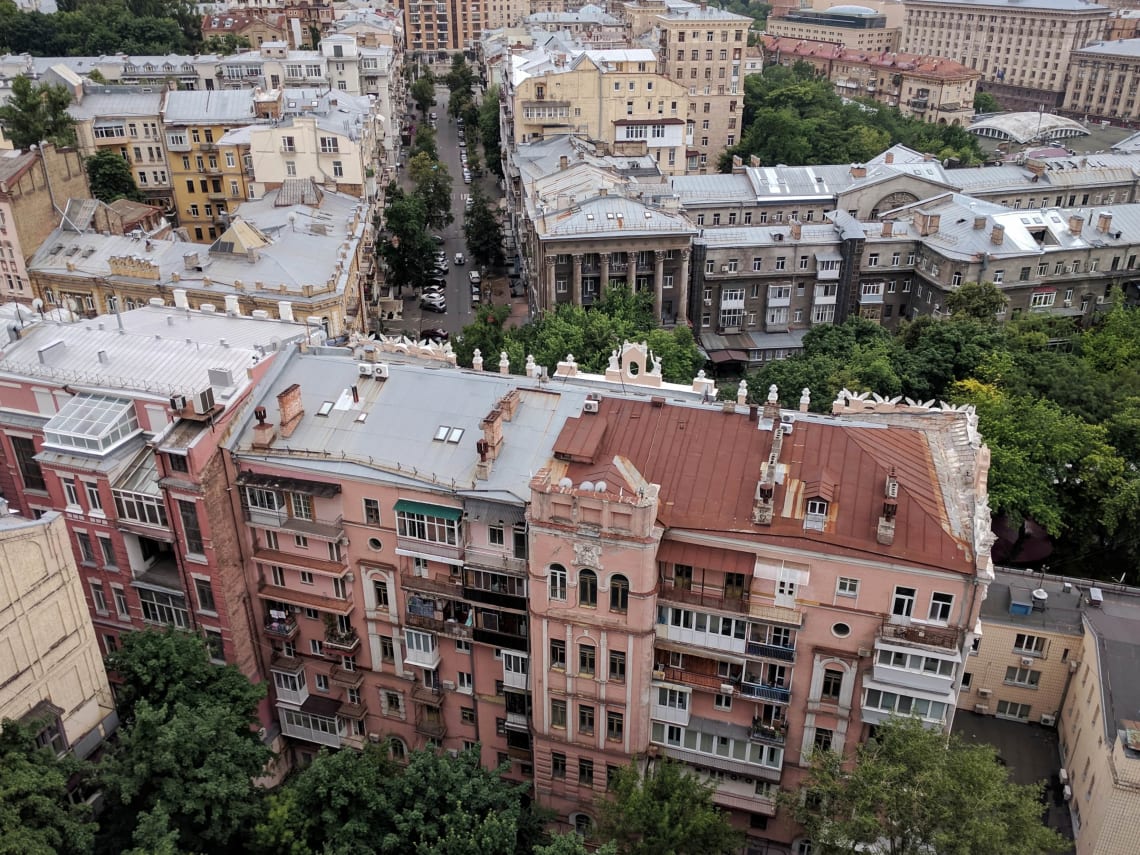 Although Ukraine is one of the biggest countries in Europe it's still overlooked by most backpackers.
Ukraine is cheap! By European standards, it's REALLY cheap! It's possibly the cheapest destination for travelers in Europe, depending on your traveling style.
Wandering around Ukraine will satisfy all of your senses. It's a fantastic mix of ancient, modern, Soviet and natural beauty.
Ukraine has a complicated history, and it's fascinating to explore all the monuments and museums. It's been inhabited since 32000 BC and it's seen its fair share of conflict over the years, mostly involving Russia. Ukraine was also the location of the Chernobyl Nuclear disaster in 1986. You can take a tour of the grounds, but this will set you back over $100.
Escape the city and head to the Carpathian Mountains if you want a little adventure. Aside from the general hikes they have excellent skiing and snowboarding facilities, the chance to do a sleigh ride and then zip-line through the trees back down to earth. If you're still feeling restless why not try a spot of white water rafting down the Cheremosh river?
Whilst you're there it would also be rude not to head to Odessa for a swim in the Black Sea. It can get crowded in the summer, so aim to arrive just before or after. The town itself is super cute and full of galleries and a beautiful opera house, but the real magic is underground!
Beneath Odessa are miles and miles of catacombs (1600 miles to be precise) spread over three levels. They were originally created to mine the limestone used to build local houses. After that smugglers moved in and then during World War II they were used by spies and agents. If you visit, be sure to go with a guide. They're huge, and the potential for getting lost is quite real.
Vilnius —
Lithuania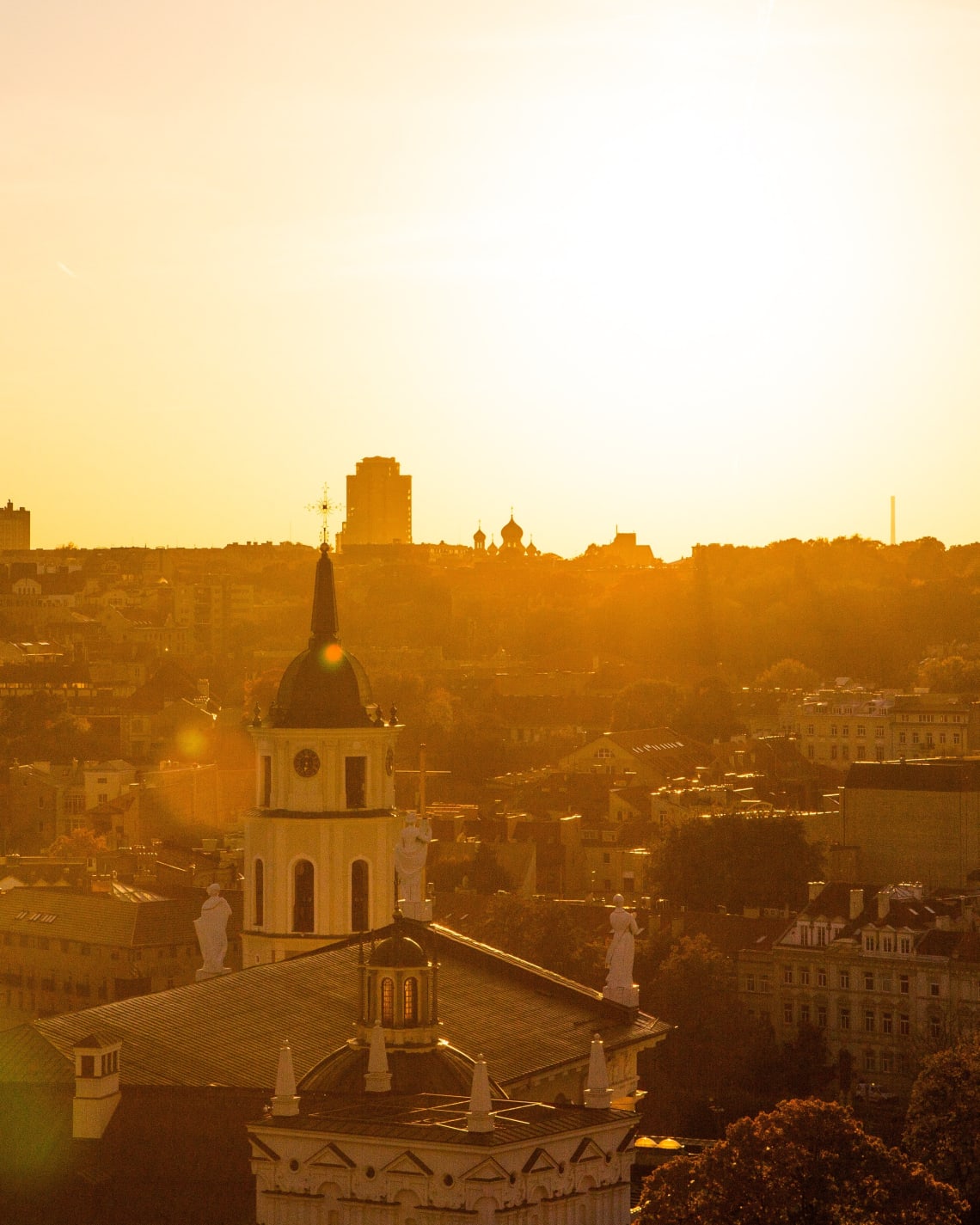 Be prepared for a beautiful calm to fall over you as you walk the streets of Vilnius, the capital of Lithuania. There's something about the winding cobbled streets, the crisp and clean Baroque buildings and the coffee culture that will undoubtedly leave a satisfied smile on your face.
There's both an old and new town and, while both are worth visiting, the old has enough charm to keep you bewitched for days. The town centre is huge so you'll always find a new palace, a new museum or castle to discover.
Start by getting your bearings by either climbing the bell tower of St John's Church or hiking up to the top of The Hill of Three Crosses. Both offer spectacular views of the city below with the glorious orange rooftops. If you want even more of an aerial view then a hot air balloon ride over the city is possible, but it'll set you back around $100.
A visit to the Museum of Genocide Victims sounds depressing but it's an essential experience. Walking around the former KGB office, prison, and torture chambers will give you a harrowing insight into the dark past of Lithuania.
While visiting in the summer is awesome (averages of low to mid-20s), Lithuania really shines in the winter. Wrap up warm as it drops below freezing, but watching the snow fall from inside a snug warm restaurant while eating some hearty Baltic food is an absolute must. For just a few dollars you can get a huge plate of potato dumplings drizzled in pork - Cepelinai (they do have vegetarian options too), a soul-warming beetroot soup or deep fried cheese fritters. Their food is designed to slap the cold from your soul!
Before leaving Vilnius to explore the rest of Lithuania, and you absolutely should, pay a visit to Uzupis. It's in Vilnius, but not. It's actually a self-proclaimed republic across the river from the main city. Originally home to drug dealers and prostitutes it then got taken over by hippies who transformed it into a little slice of bohemian heaven. Quirky, cute and well worth a visit.
If you cannot live without Vilnius in your life, consider extending your stay and exchanging your skills for accommodation. You won't be disappointed doing a Worldpackers work exchange in Vilnius.
Warsaw —
Poland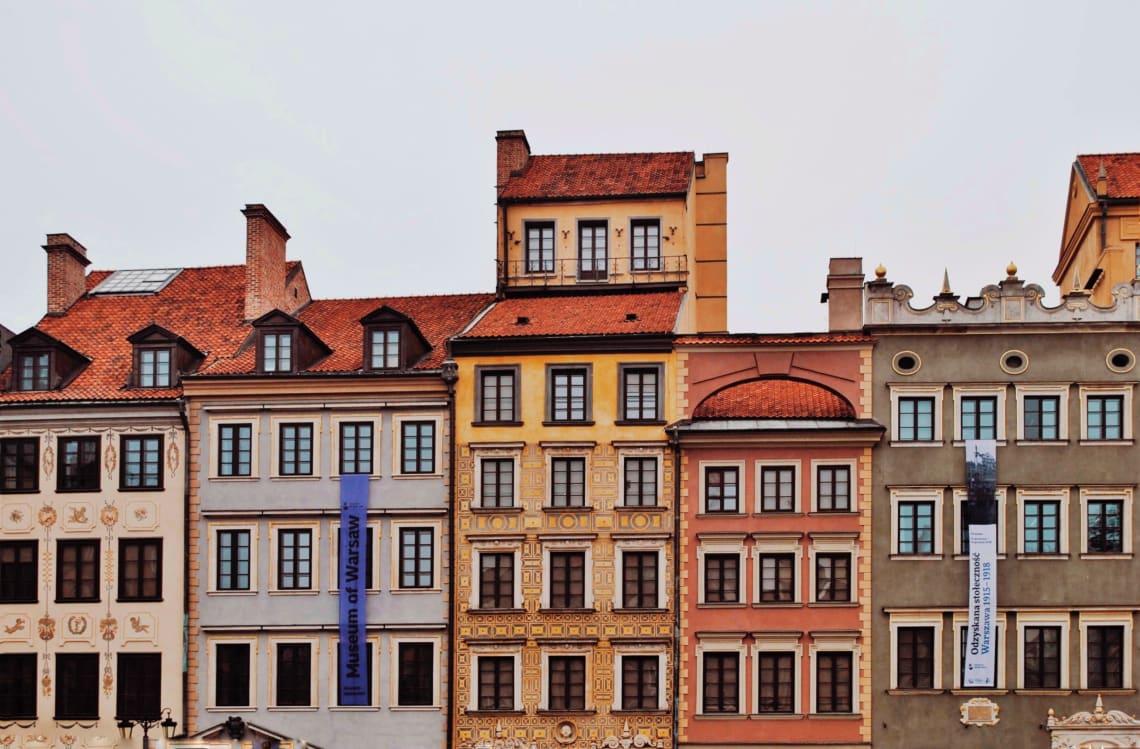 While not the prettiest city in Poland, the capital of Warsaw is actually one of the best places to travel on a budget in Europe. Poland is great for budget travelers as it has a fantastic mix of history, modern, natural beauty and vibrant cities.
Warsaw doesn't have the quaint, historical vibe that Krakow has, but it makes up for it with trendy vibes and hipster chic. The real beauty is that it doesn't come at the same cost as London for example. According to Numbeo Warsaw is between 50-70% cheaper than London yet equally as vibrant.
Warsaw hasn't always been all glitzy and glamorous. During World War II it housed several ghettos and was heavily bombed. Most of the ghettos were eventually destroyed, but you can still take a tour of some of the surviving remains.
Whilst exploring the Old City, you may bump into a statue of a mermaid. Ask a local to explain the legend, as it involves the mermaid traveling through the country, falling in love with the city and staying to act as its guardian and protector. It all sounds perfectly reasonable to me.
Before hitting the bars and clubs at night hire a bike and go for a ride around the Łazienki-Krolewskie park. It's the biggest of the 79 parks in Warsaw and is a dreamy location for an afternoon picnic in the sun.
Fully relaxed, it's time to party! Hit the riverside for plenty of open-air music festivals in the summer, take your pick of a seemingly endless amount of quirky cocktail bars or lose your mind to techno in one of many clubs that go until the sun comes up.
There are ample Worldpackers opportunities in Poland to exchange your skills and knowledge for free accommodation, so shop around for the perfect project.
Xi'an —
China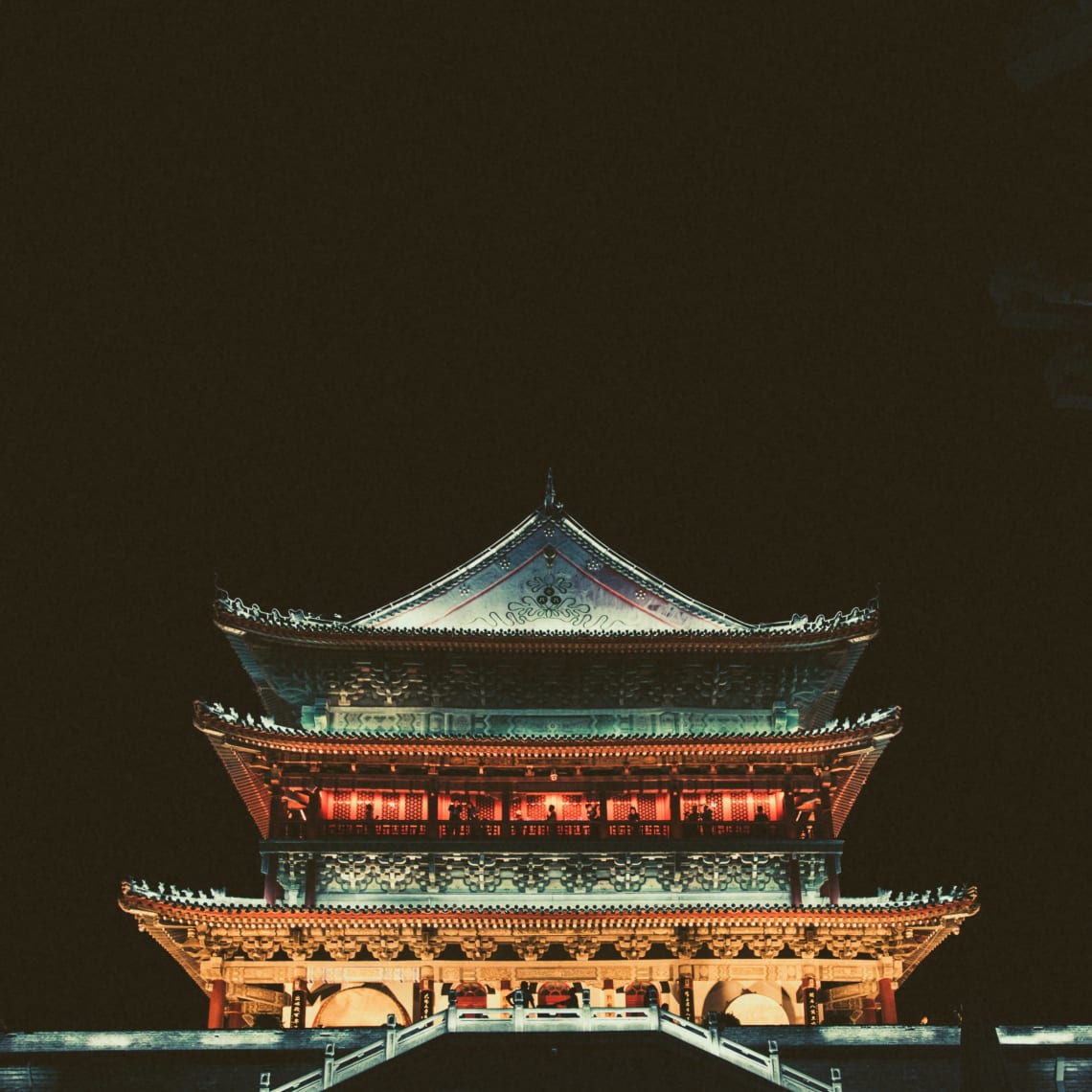 If you're unfamiliar with Xi'an you may think I chose it just to fill the letter X... well you would be wrong! Xi'an is the third most-visited city in China, and for good reason.
Xi'an is home to the Terracotta Warriors, which should be on every bucket-list ever created. Over 8,000 warriors, each statue unique - fighters, archers, chariots, horses. 700,000 people worked to create the army which would serve Emperor Qin Shi Huang in the afterlife. If it was built today it would be considered a fantastic accomplishment... but 2229 years ago? It's insane!
Is that all Xi'an has to offer? Not at all!
Hire a bike and explore the city on two wheels. Your first stop should be the wall. While not as 'great' as The Great Wall, it's still very impressive. The wall and moat encircle the city and the towers make for amazing photos. It's even prettier when the sun goes down and thousands of lanterns illuminate the entire length.
Speaking of sundown, be sure to visit the Bell and Drum Towers. Magnificent structures dating back to the Ming Dynasty, they look spectacular at all hours of the day but again they light up when darkness descends.
After the walls, the towers, the natural hot springs and the myriad of street food vendors, take yourself outside of the city to Huashan. The mountains, aside from being revered as places of worship, will blow your mind with their beauty. Take the cable cars and wander the high passageways between the temples for the full experience.
While China itself isn't anywhere near as cheap as other countries on this list, it is totally possible to travel around China on a budget. First of all time your visit for the off-season (December to March). Taking the overnight trains will cut your transport costs, and there's plenty of budget accommodation if you book in advance. Street food is cheap and most cities offer budget walking tours.
How many people can say they've actually worked in a Chinese monastery? Not many I imagine. Sign up today and help decorate or garden at an ancient monastery in Xi'an with Worldpackers!
Yogyakarta —
Indonesia
Indonesia is made up of more than 17,000 islands... can we just reflect on that for a moment? If you can't find anything to do in Indonesia then you should probably try a different planet.
Located either a 10-hour drive or a 1-hour flight away from the capital Jakarta, Yogyakarta is considered the cultural capital of Indonesia.
Start your day by watching the sun rise over the largest Buddhist Temple in the world. Words cannot do justice to the sheer scale and magnificence of Borobudur. It stretches over 26,000 square feet, features some of the most intricate carvings you're ever likely to see and will leave your head spinning for days after.
Not to be outdone, head a few kilometers northeast of Yogyakarta and you'll find Prambanan, one of the largest Hindu temple complexes in Asia. The 150-foot high central temple will leave you scratching your brain for how something so stunning and delicate could be built by human hands.
If you're all templed out, grab a cheap bite to eat from some of the street vendors. A bowl of chicken noodle soup will set you back a few cents, or for a few dollars you can get some steamed rice, chicken, noodles and fresh crisp vegetables.
If you want to break the internet with your photos then arrange a driver to take you to Goa Jomblang. It's a cave system similar to the ones you'd find in Tomb Raider or Indiana Jones and, like all great adventures, it begins by lowering yourself 60 meters off a cliff and into the dark unknown below. Be sure to arrive in plenty of time though as the light only shines down at key times during the day so you'll want to be ready with your tripod.
Indonesia can be super cheap or bank-breakingly expensive. If you're in a hurry, it'll cost you. If you can slow the pace down, take the long and uncomfortable buses and eat with the locals, the price will drop considerably.
If Indonesia isn't life-changing enough then consider donating your time and experience to changing some local lives with one of many Worldpackers opportunities available in Indonesia.
Zanzibar —
Tanzania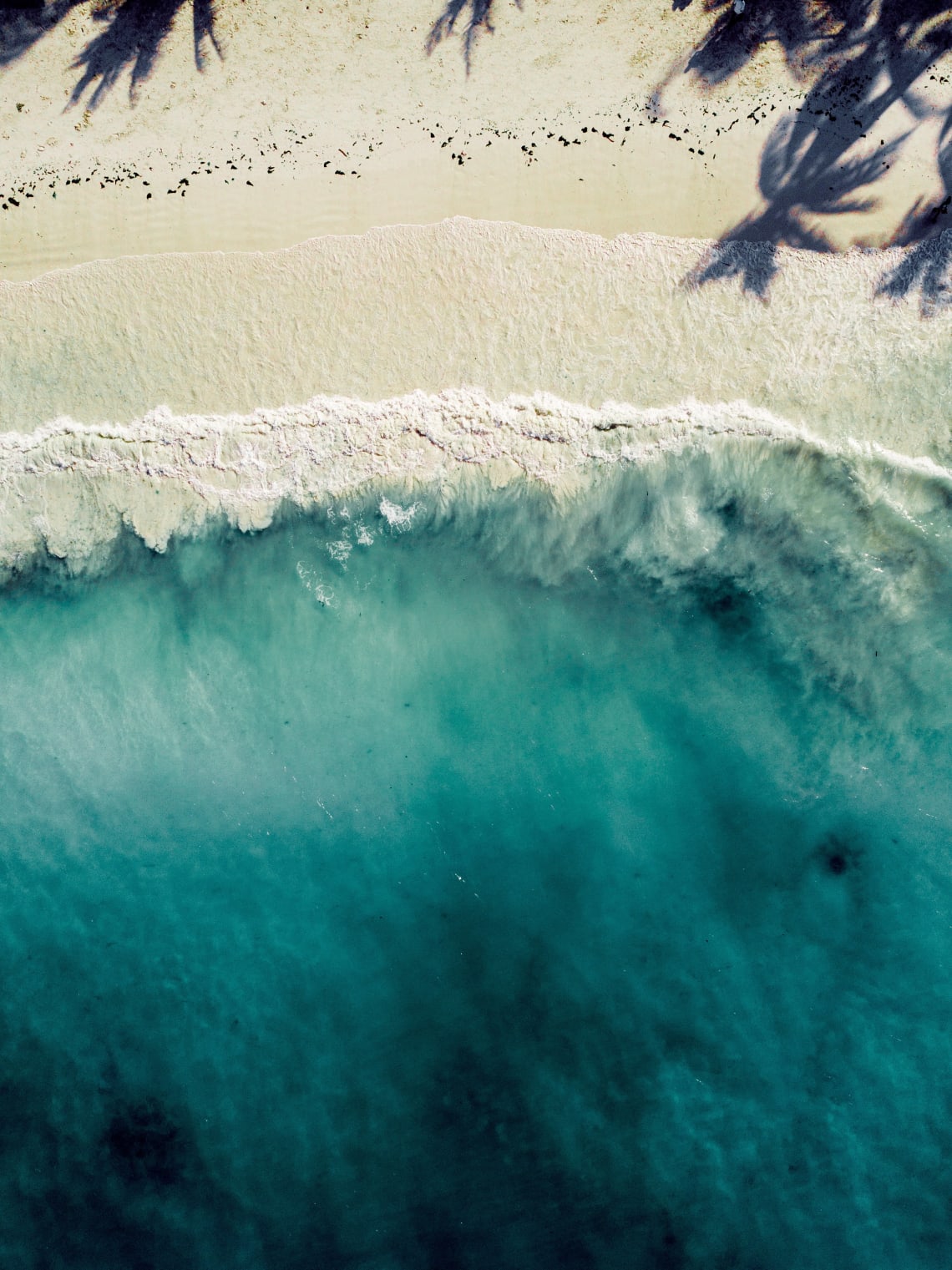 Let the name Zanzibar roll across your tongue and then try and tell me that anywhere else on the planet sounds more exotic. For me, it conjures images of pirates, rum and idyllic beaches.
And you know what? Apart from the pirates, it's a pretty accurate description!
But wait... aren't paradise beaches expensive? Why is Zanzibar on a budget destination list?
Because it's totally possible to experience Zanzibar on a budget.
To keep control of your finances you'll want to stay in the capital, Stone Town. It may not be the sexiest part of the island, but the prices are so much cheaper. Taxis can be expensive, so take the local dala-dala public transport (a little hot and sweaty) or the Hakuna Matata shuttle bus to really make a saving.
The population is almost entirely Muslim, so dress respectfully as you wander around the city. There's not a great deal to do in Stone Town, but it makes a good basecamp. Once you're acclimatized it's time to head out and drool at the turquoise/blue/green waters.
Spend a day or three wandering up and down the white sandy beaches, sipping a cocktail or three and sampling the mouth-wateringly fresh seafood or local curried dishes.
Now that you've saved some money, splash out a little with a tour or two. The Spice Tours (be sure to haggle with the price) will take you around plantations, exciting your tastebuds with samples of all the fruits and spices and maybe you can even test your new skills with a cooking class.
If you need a bit more action in your life then take your pick from snorkeling, scuba diving, surfing or dolphin-spotting. You'll want to haggle to obtain a good price, and keep in mind that groups usually get better discounts than solo travelers (so try and find someone to tag along with if you're alone).
It's not the cheapest place on this list, but Zanzibar can definitely be done on a budget. There's also the opportunity for free accommodation if you decide to do a work exchange in Zanzibar. It doesn't get better than that!
---
So there you have it. Hopefully this list has ignited your wanderlust and sent you scrambling for your passport.
Traveling the world doesn't have to break the bank, and thanks to Worldpackers, it's now incredibly easy to travel on a budget and do a work exchange or volunteer in many of these places. You'll not only have a free roof over your head but you'll also gain priceless local knowledge.

Long may you travel!