The ultimate Worldpackers Italy travel guide
A comprehensive Italy travel guide with helpful tips and recommendations for traveling to Italy on a budget, including practical information, where to go, when to go, what to eat, and how to save money.
21min
Ah, Italy. A country that new travelers long to visit, and seasoned nomads long to return to.
Italy has been romanticized through movies and books for centuries (think Romeo and Juliet, Under the Tuscan Sun, or even Eat Pray Love). Its cuisine is world famous, its landscapes grace the covers of travel magazines everywhere, and its people are scattered all over the world wearing Italian pride on their sleeves and dreaming of their beloved homeland.
With such a rich history and a strong sense of cultural identity, Italy is truly unique and I think every traveler should visit at least once. The land is pure, the people are passionate, and frankly, a life without tasting real gelato, homemade pasta, and a traditional Neapolitan pizza is not really a life at all.
So many opportunities await future travelers in Italy.
From skiing in the Alps, to lounging on the beaches of the Amalfi Coast or Puglia, to strolling through vineyards in Tuscany or Veneto, Italy has something fun for everyone.
The country is relatively cheap, and easy to travel on a budget. There are plenty of Worldpackers experiences in Italy as well, where you can work in exchange for free accommodation to save even more money.
With this ultimate Italy travel guide, I'll do my best to summarize this gorgeous country in hopes of inspiring future travelers to visit. I'll include practical information for traveling to Italy, budget travel tips, safety tips, and highlight the best places to go, the best activities to do, and of course, the best foods to eat.
Are you vegan? Don't miss out: What is it like to be vegan in Italy?
Basic information for traveling in Italy
Capital city: Rome
Language: Italian
Currency: Euro, right now €1 is equal to about $1.1 USD, so the conversion is pretty close.
Religion: About 70% of Italians practice Christianity, with Catholicism being the main denomination.
Visas: Most people do not need a visa for staying in the country for under 90 days. Just do a bit of research because it does depend on which country you are from.
Noteworthy political aspects of Italy: Italy was a monarchy up until 1946, and has since been a democratic republic. The current president of Italy, since 2015, is Sergio Mattarella. The country can also classify as a parliamentary republic, with its current prime minister being Giuseppe Conte as of 2018.
Italy was one of the founding members of the European Union, so it has been part of the union since its origins in 1957. The EU has undergone many changes and developments since it began, and Italy has always been part of those changes. For example, Italy's traditional currency, the Lira, was replaced by the Euro in 1999 alongside other members of the Eurozone.
Italy is also part of the Schengen Area, which is a list of 26 European countries that no longer have any border control between them. That means if you travel from Italy to another country in the Schengen Area, such as France, Germany, Greece, or Spain, you won't have your passport stamped or even checked at all.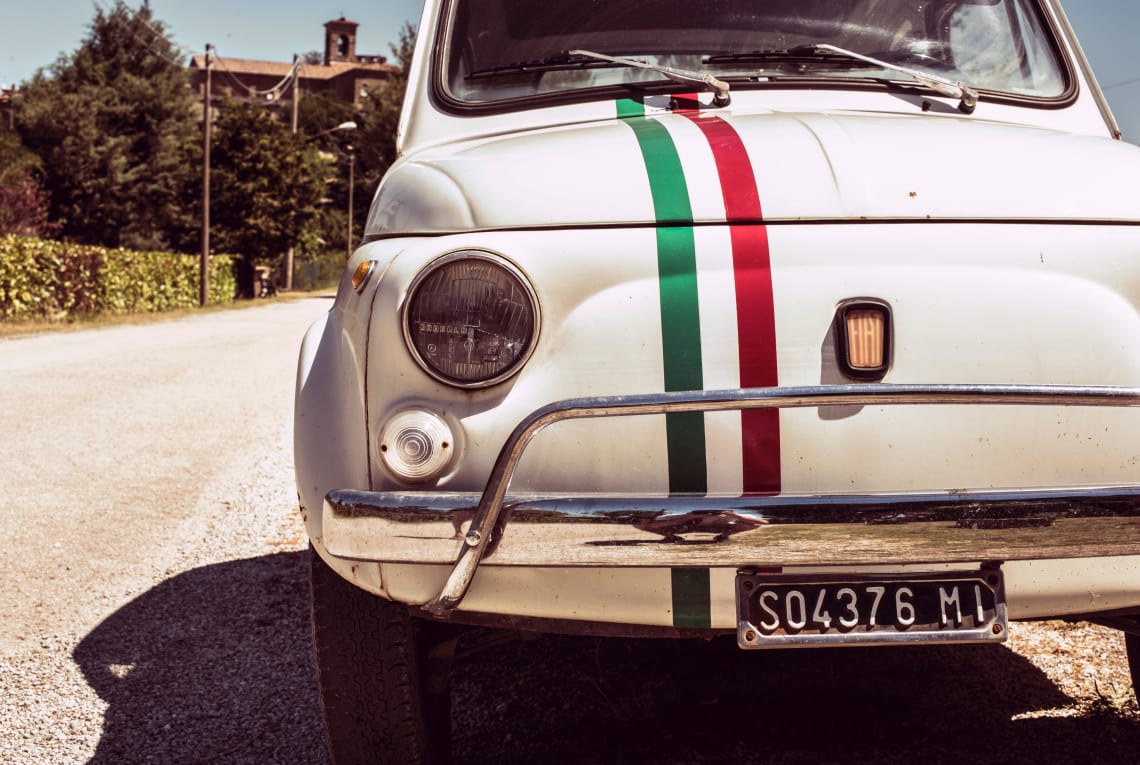 How to get around Italy
The public transport system in Italy in very reliable and convenient, which makes traveling much easier for those on a budget. Trains and buses are the two most popular forms of transport, though buses tend to be cheaper and trains tend to be faster.
In any given place around Italy, try to walk as much as possible. Italy is very pedestrian friendly, just wear comfortable walking shoes to avoid tripping on the classic cobblestone streets. Big cities like Rome or Florence get very crowded with traffic, so walking is even faster than public transport at times.
You can also rent a car to road trip around Italy. The scenery is stunning while driving around the country, especially up in the mountains and near rolling green vineyards.
I think overall, public transport is easier if you are only visiting popular cities, and again, you won't need a car within the big cities. But if you plan on visiting more rural areas and small villages, a car might be more convenient.
Safety in Italy
Italy is a relatively safe country to visit. Because it is a well-known European nation with a thriving tourism sector, the government has done a great job of catering to the tourists.
When traveling to Italy, follow simple travel safety tips and always keep your wits about you. Petty crime, such as pickpocketing, is the biggest problem in Italy. Always lock your apartment or car, and lock your valuables up in a locker in hostels.
Use luggage locks, and never bring valuables like passports and lots of money out with you when sightseeing or walking through crowds. Don't wear flashy jewelry and other expensive things that make you look like a rich tourist. Just use street smarts and ask locals for advice on which areas are safe or not.
Try to avoid walking around alone at night, anywhere in Italy. Though southern Italy has a higher crime rate than northern Italy, that shouldn't stop you from traveling anywhere, as long as you exercise caution and use common sense everywhere.
Always keep your belongings close by when taking public transport as well, to avoid theft. Some people like to use money belts to keep their cash close, some people like to just use a small purse with a secure closing mechanism. Try to always have a hand on your bag and avoid using backpacks that you can't see when exploring touristy areas.
Buy travel insurance before your trip to protect against any unexpected travel or medical mishaps.
You also want to be aware of the elements when considering safety in Italy. Especially in the north near the mountains, check weather forecasts and try to avoid skiing or snowboarding during harsh weather conditions.
Italy is also home to 13 volcanoes, three of which are active. If you plan on visiting one of the three active volcanoes, Etna, Vesuvius, and Stromboli, research safety before you go. Mount Etna is the biggest active volcano in all of Europe and still erupts today, so do your research and only visit if there is low risk of eruption.
Where to go in Italy
As the famous "boot" of Europe, Italy is a long, narrow peninsula surrounded by ocean and filled with luscious landscape. Some of the most popular spots to visit in the country include Rome, Florence, Venice, Cinque Terre, and Naples, just to name a few.
But no best Italy travel guide should just skim over everything else in the country because those places aren't as famous.
Italy has 20 different regions, each offering something special to travelers.

In this "where to go" section of my Italy travel guide, I'll list all the regions of Italy, explain why you should go there, and highlight the best locations in the region.
For ease of understanding where each region is located, I'll try and list the regions from north to south.
Keep planning your trip to Italy with a local's recommendation of The 20 best cities to visit in Italy.
The 20 regions of Italy
1. Aosta Valley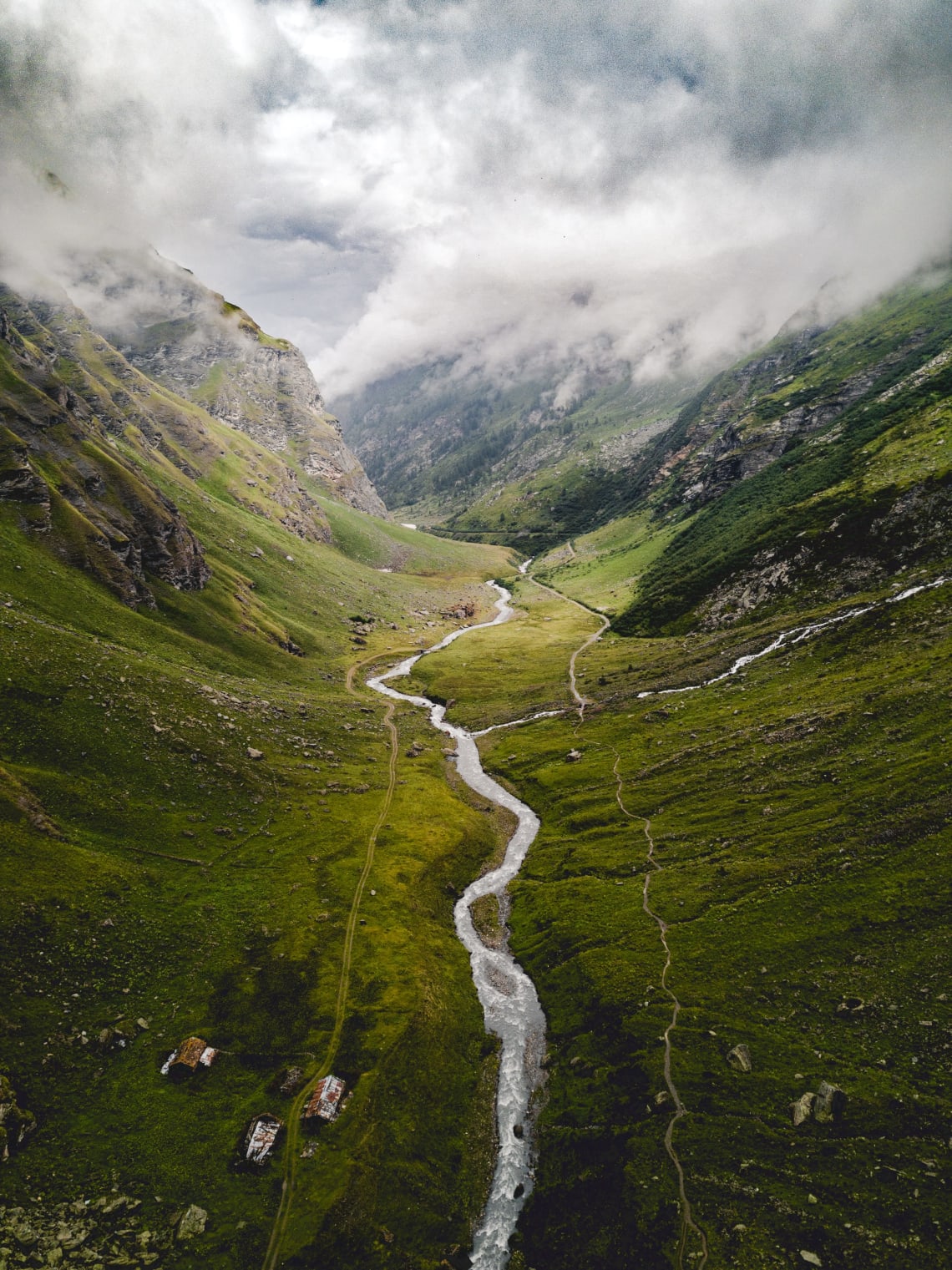 Bordered by France and Switzerland, this tiny region of Italy is located way up in the country's northwest corner. Home to some of the highest mountains in the Alps, this is a dream destination for skiers, snowboarders, and lovers of winter sports and dramatic snowy scenery.
Well-known peaks in the Aosta Valley include Mont Blanc, Cervino, and Monte Rosa. You can also visit Gran Paradiso National Park for some incredible views, and Gran Paradiso is the highest mountain in Italy (the other peaks I listed share space with France and Switzerland).
2. Piedmont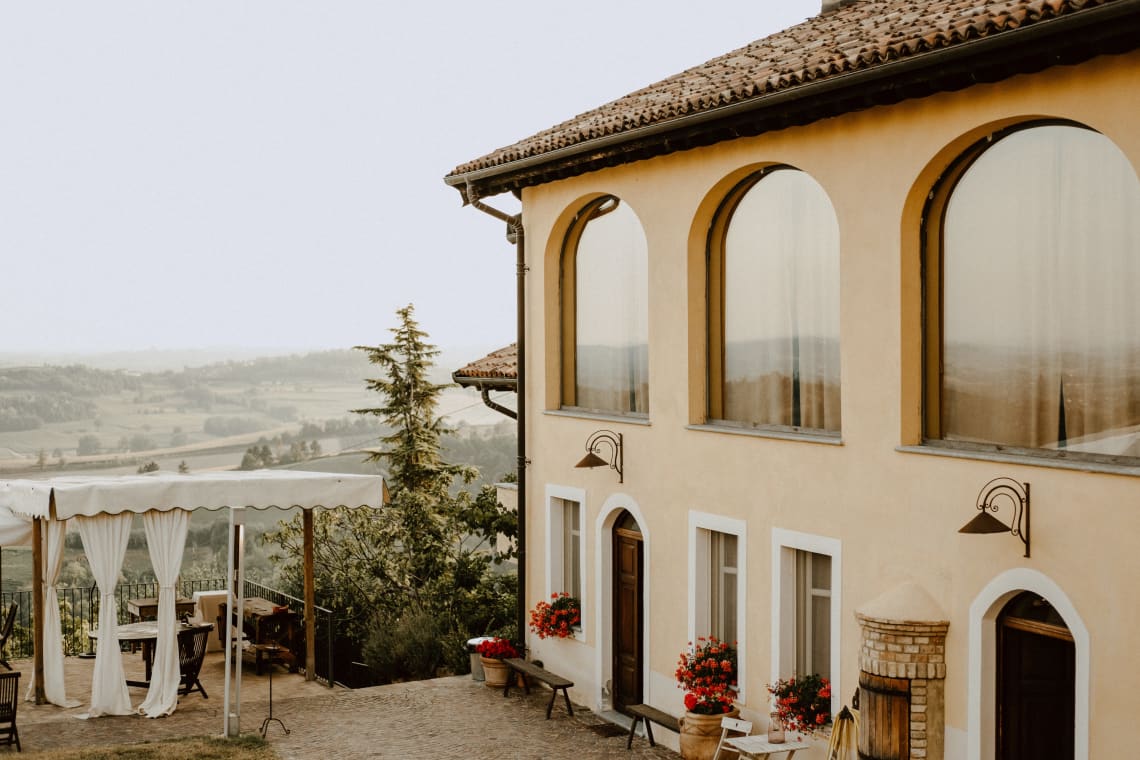 Aosta Valley is completely surrounded by the Italian region of Piedmont, whose named literally translates to "foot of the mountain." Views of the Alps are abundant in Piedmont, though the region is more famous for its lakes and its culture.
Lake Maggiore, Lake Orta and Lake Mergozzo are the most beautiful lakes in the area, and are surrounded by charming tourist towns.
Turin, the capital of Piedmont, is known for its architecture that covers many different historical art movements like Baroque and Art Nouveau. You can find many art galleries, opera houses and churches in Turin, as well as classic Italian cafés and amazing restaurants.
3. Liguria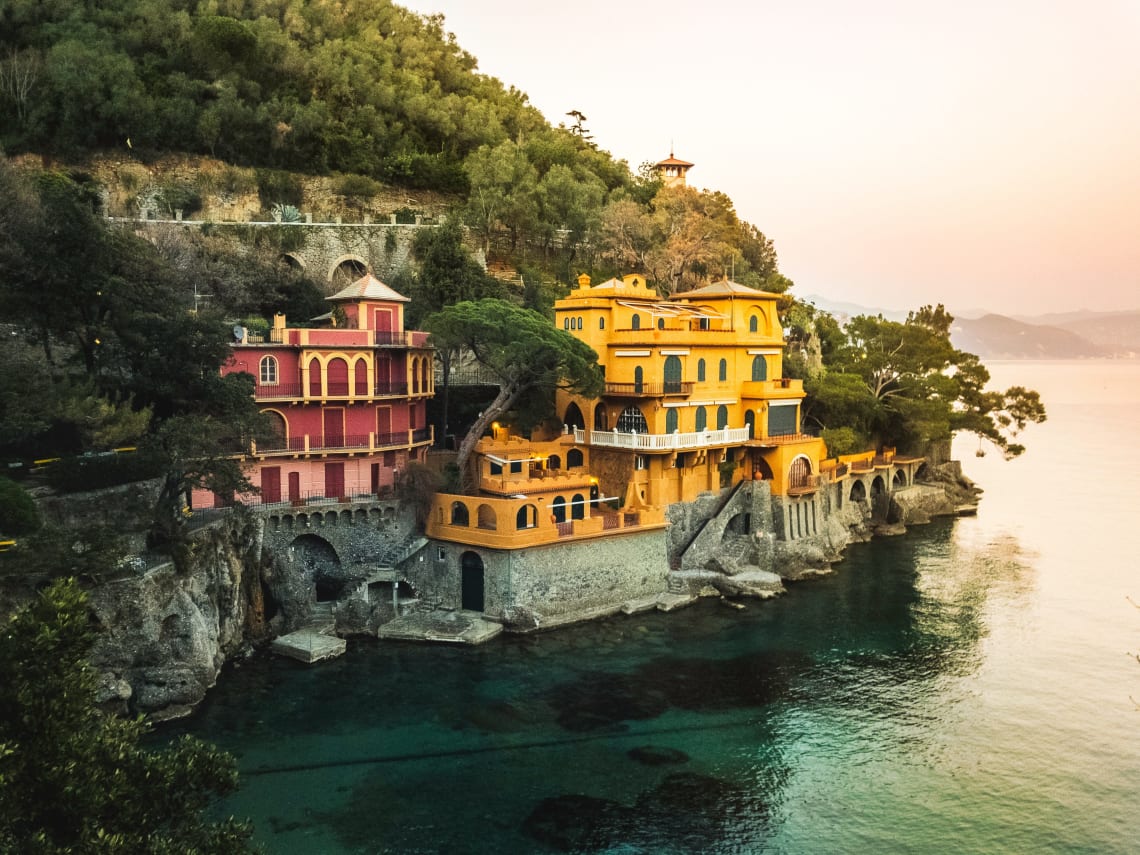 This region curves along the northwestern coast of the country and is often known as the "Italian Riviera." Liguria is known for growing lots of gorgeous roses, and is the birthplace of the fluffy and delicious focaccia bread.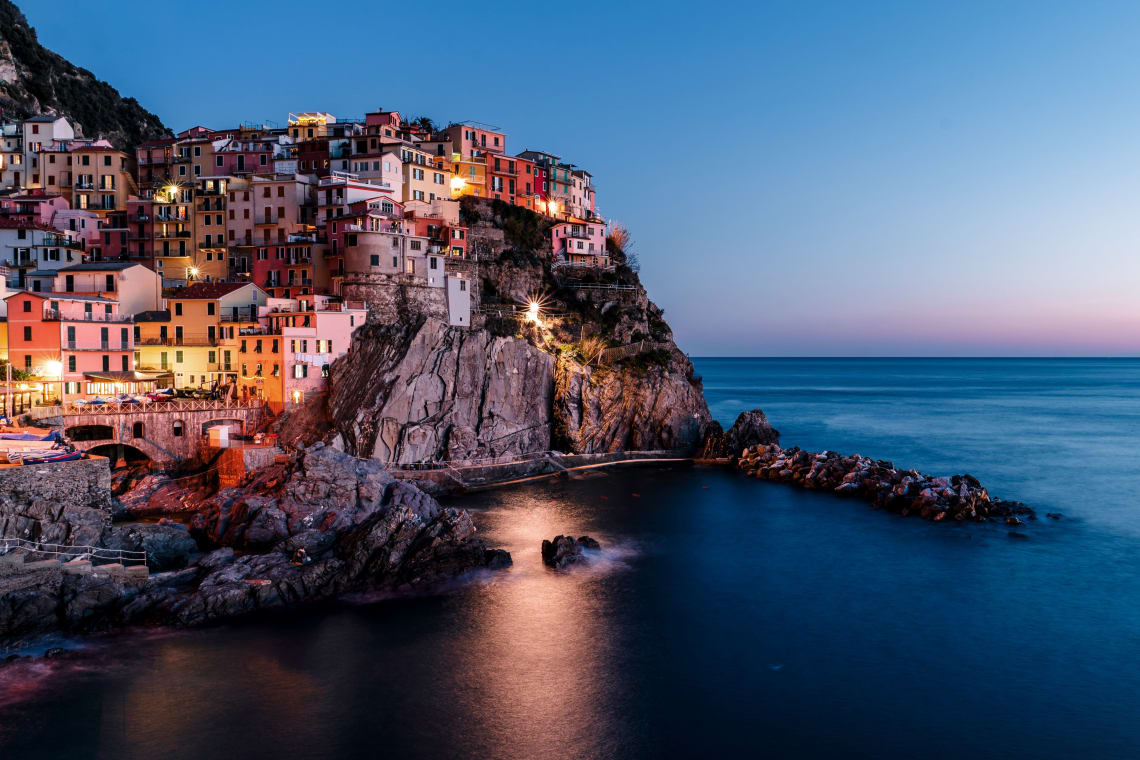 Though Genoa is the capital of Liguria, the most popular place to visit here is Cinque Terre, which translates to "Five Lands." This name is fitting because this UNESCO World Heritage Sight is composed of five little towns, connected by walking path and train.
Cinque Terre boasts some of the most picturesque and most commonly photographed scenery in all of Italy, so it's definitely worth a trip if you don't mind the crowds.
4. Lombardy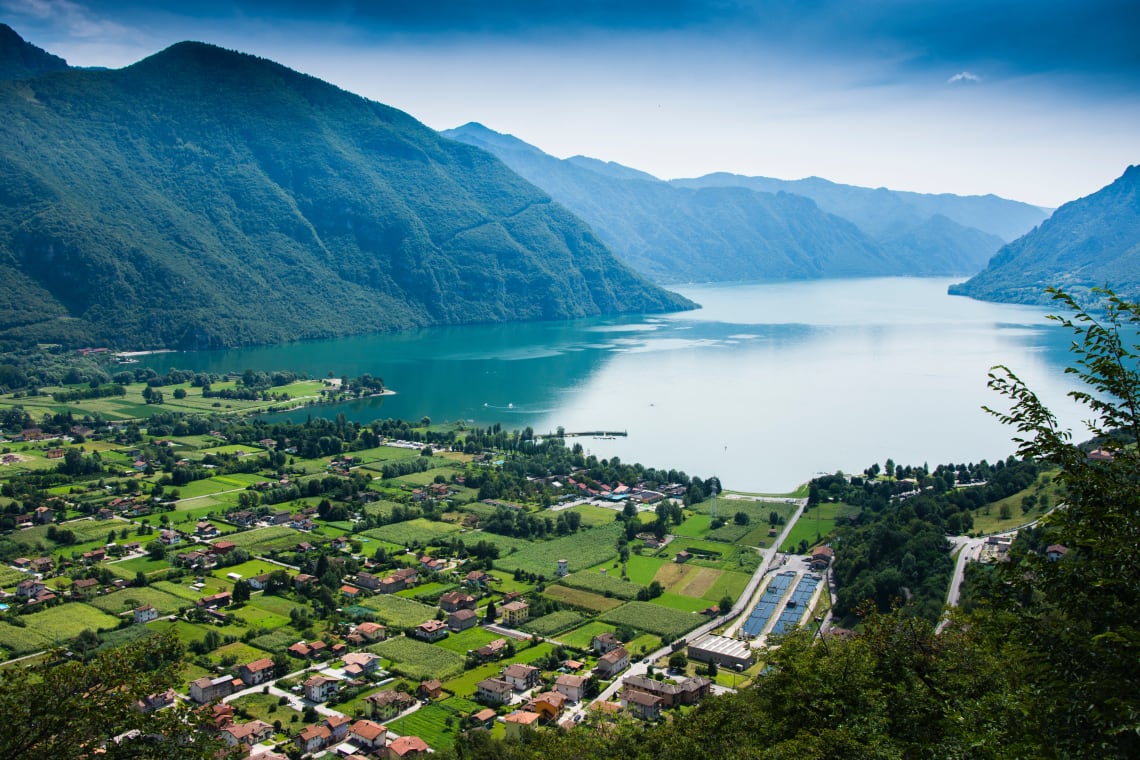 Located in the north and sharing a border with Switzerland, Lombardy is a huge commercial and industrial region of Italy. It's one of the wealthiest regions in the country, and its capital, Milan, is one of the most prominent cities in European and global fashion.
In addition to fashion, Milan is famous for its huge Gothic cathedral, known as the Duomo Di Milano, and the monastery Santa Maria delle Grazie, which is home to Da Vinci's famous religious painting, "The Last Supper."
Outside the city, Lake Como and Lake Garda are two of Lombardy's best natural attractions. Both lakes are surrounded by tourist resorts as well as medieval towns, where you can indulge in traditional cuisine and visit the many cathedrals, churches, and villages around the lakes.
Visit "the fashion capital of the world" with this budget-friendly Milan travel guide.
5. Trentino-Alto Aldige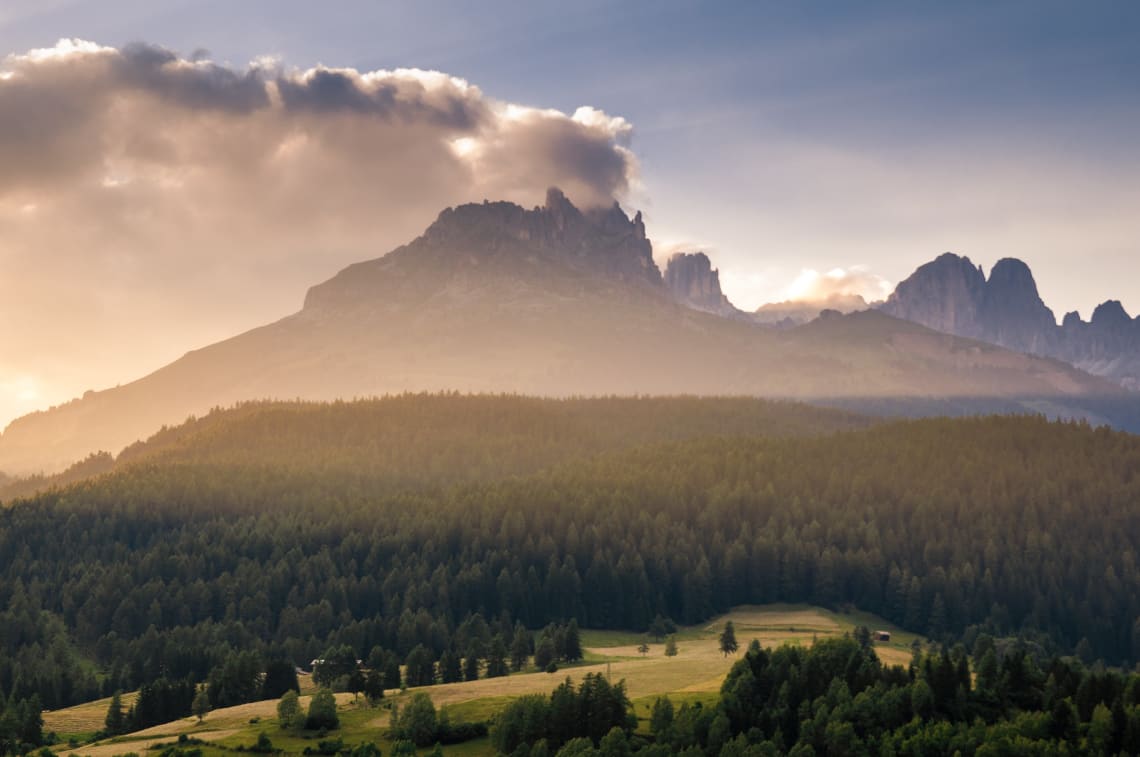 This northern region of Italy is also full of majestic mountain peaks, including part of the Dolomite Mountains which are known for their limestone cliffs.
Madonna di Campiglio is a popular resort in the Dolomites for winter sports. You can also find lots of medieval towns with their own castles and cathedrals, some of the most beautiful being Bressanone, Schloss Tirol, Bolzano, Castel Roncolo and Castel d'Appiano.
Bordering Switzerland and Austria, some people in the very north of Trentino-Alto Aldige still speak German. Some towns even have both an Italian name and a German name to suit the bilingual inhabitants.
Because of this shared culture with Austria, you can also find some amazing Christmas markets here during the wintertime.
6. Veneto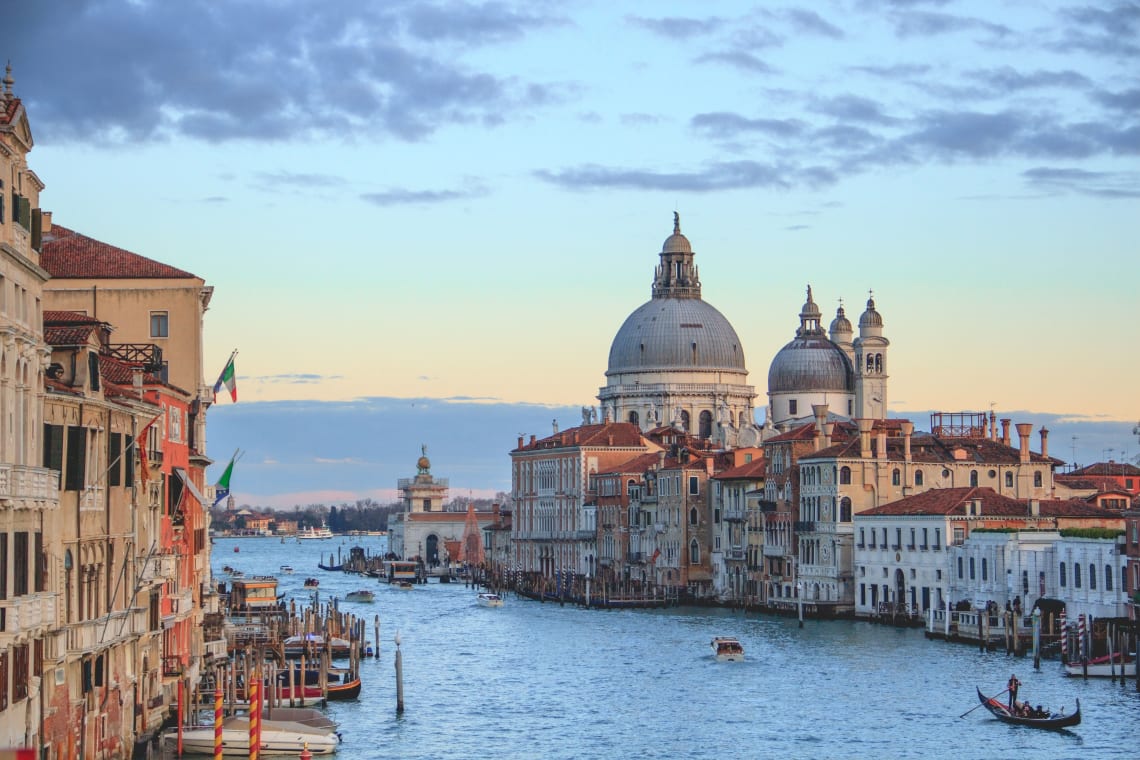 In northeastern Italy you can find Veneto, a region filled with vineyards, lakes, mountains, and charming small cities and towns. There are lots of hidden gems in Veneto, such as Padua, which has one of the oldest universities in Italy, and Soave, which has sprawling vineyards, fruit trees and a gorgeous castle.
Most people visit Veneto for Venice, one of the most popular cities on Earth. Composed of many small islands connected by bridges and canals, Venice is sometimes called "the Floating City."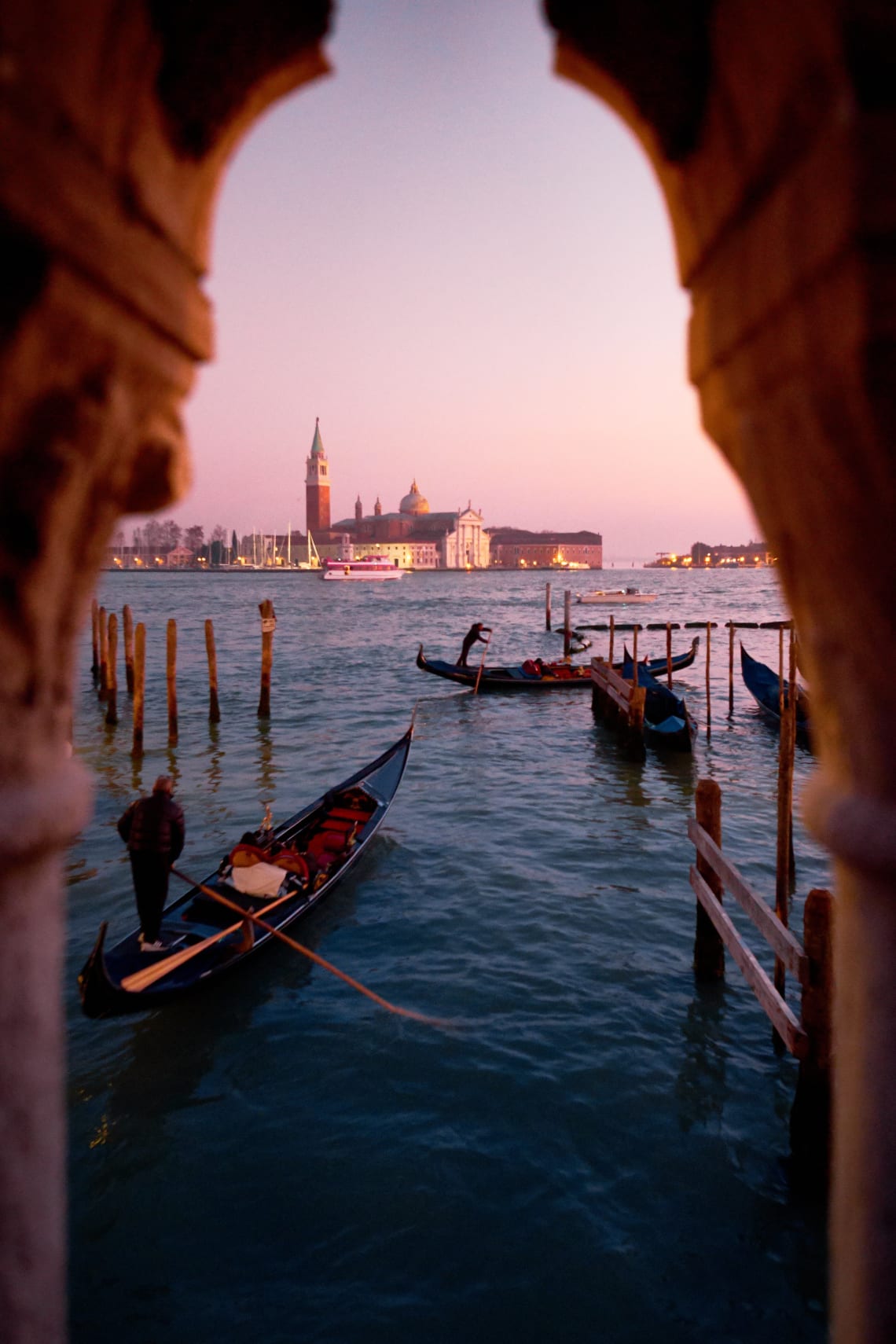 Venice was originally built this way to defend against foreign attackers, and now its unique position in a lagoon attracts visitors from all over the world. Travelers love to take gondola rides through the canals, brave the chaos of St. Marks Square, and admire the elaborate masks that locals wear during February's Carnival of Venice.
Another popular destination in Veneto is Verona, a city on the Adige River famous for its Roman amphitheater that resembles Rome's Colosseum. Verona is also where Shakespeare's "Romeo and Juliet" took place, so tourists can visit Juliet's balcony and Juliet's tomb.
7. Friuli-Venezia Giulia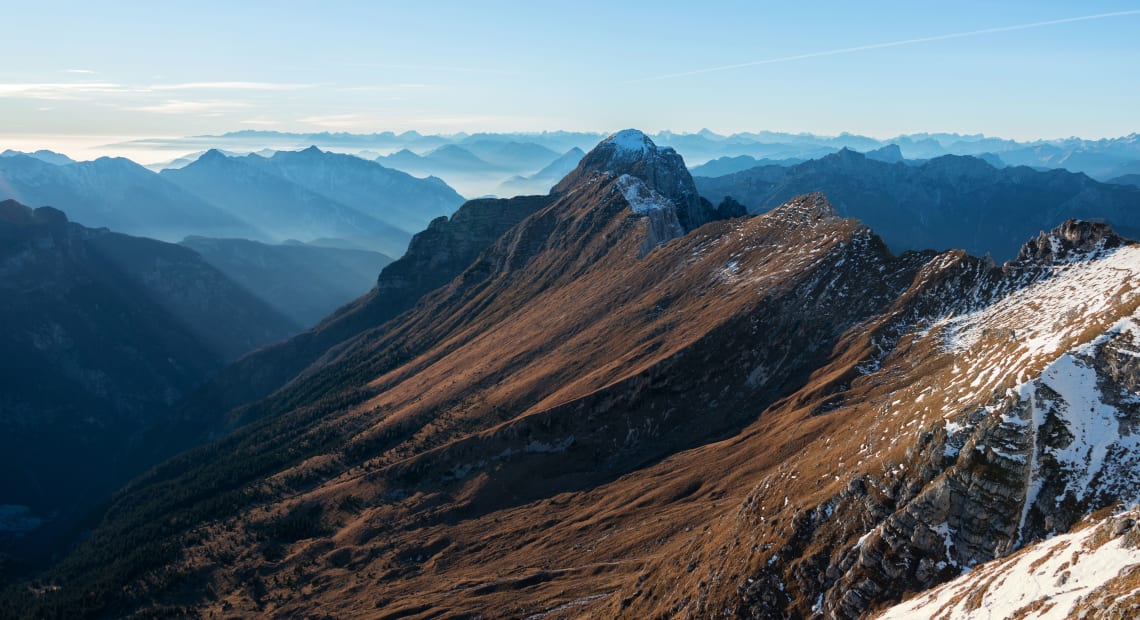 Bordering Austria and Slovenia in Italy's northeastern corner, this region has parts of the stunning Dolomite mountains, the Carnic Alps, the Julian Alps and lots of beautiful vineyards that produce world-class white wine.
The Adriatic Sea also touches part of the region, so there are lots of nice beaches and lagoons in addition to the lakes and national parks.
Friuli-Venezia Giulia has been called the "land of contrasts", due to its diverse landscape that ranges from towering mountains and ski resorts to rolling green hills and beaches.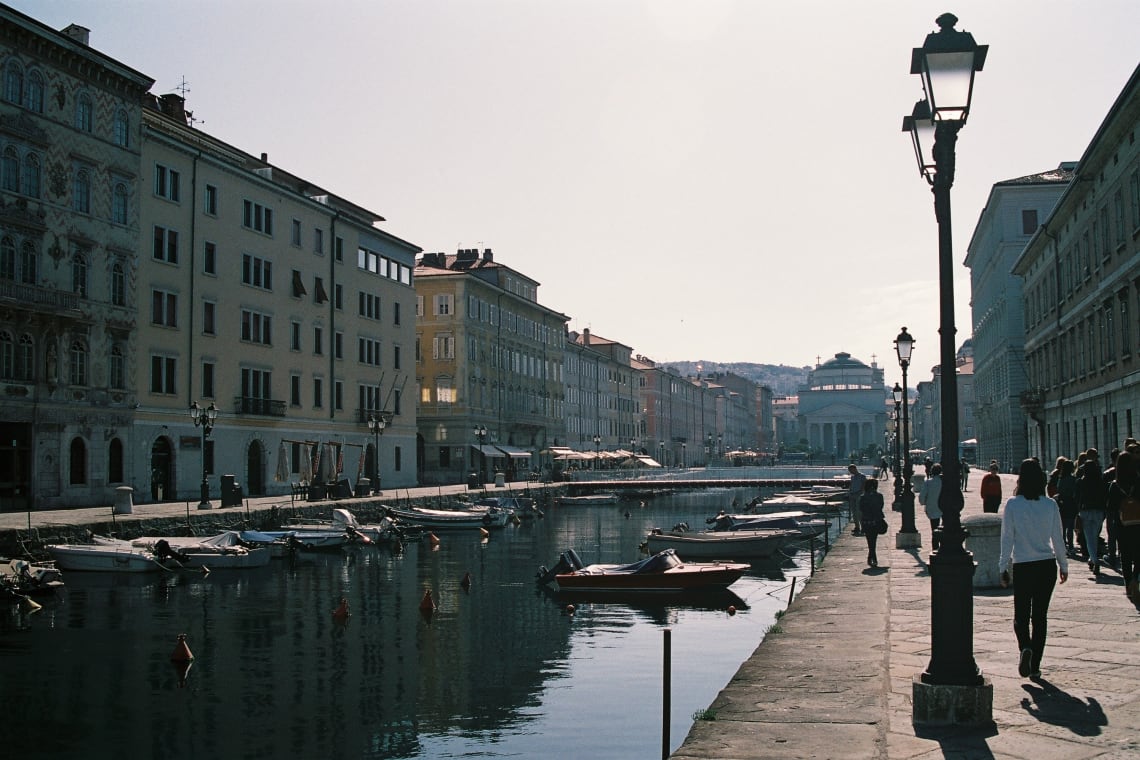 Trieste, the region's capital city, used to be part of the Austro-Hungarian Empire of the 19th century, and is still famous for being a melting pot of culture today. Architecture influenced by eastern Europe fills the streets, and the bustling port helps boost the economy of this important trading city.
8. Emilia Romagna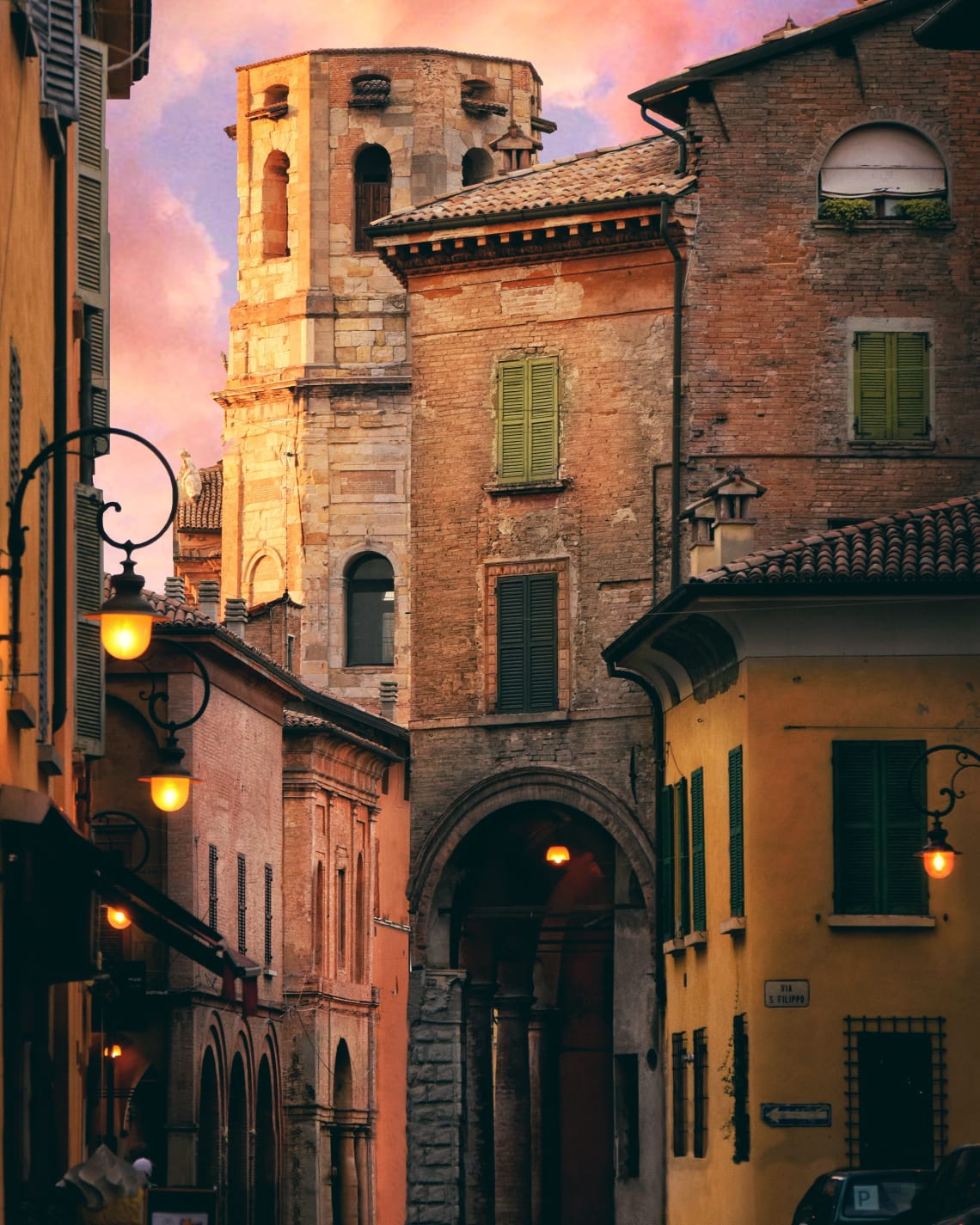 This large region stretches from the Adriatic Sea in the east almost all the way to the western coast. Many notable aspects of Italian culture have their roots here.
For example, the city of Modena is the birthplace of notable Italian sports cars including Ferrari and Lamborghini and you can visit their respective museums. This city is also the birthplace of the delectable condiment, balsamic vinegar.
With national parks for nature lovers, thermal spas for relaxation lovers, and lots of Christian cathedrals and monuments for history lovers, Emilia Romagna can satisfy any sort of traveler. Take a trip to Rimini to lounge on the beach and live in luxury at a world class beach resort.
Visit the region's capital, Bologna, to marvel at Renaissance architecture and taste some of Italy's finest food. Some would even consider Bologna to be the food capital of Italy, as many staple food products come from Bologna.
9. Tuscany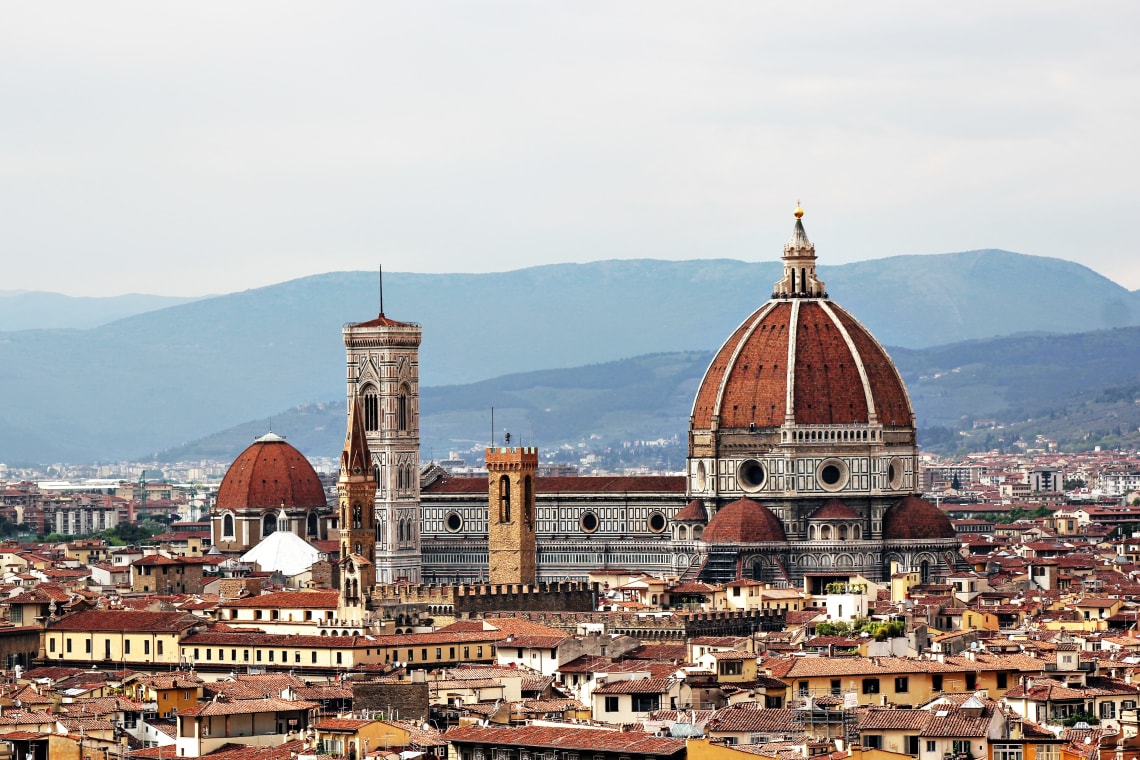 This is probably the most popular region of Italy, and very few tourists leave Italy without experiencing the joys of Tuscany. The capital, Florence (or Firenze as the Italians call it) is considered the birthplace of the Renaissance as well as one of the best cities for Italian food.
After visiting historically significant museums like the Uffizi Gallery, the Galleria dell'Accademia and the Pitti Palace, head to the Mercato Centrale to taste some of Florence's classic dishes.
Other must-see monuments in Florence include the hilltop plaza, Piazza Michelangelo and the bustling bridge, Ponte Vecchio.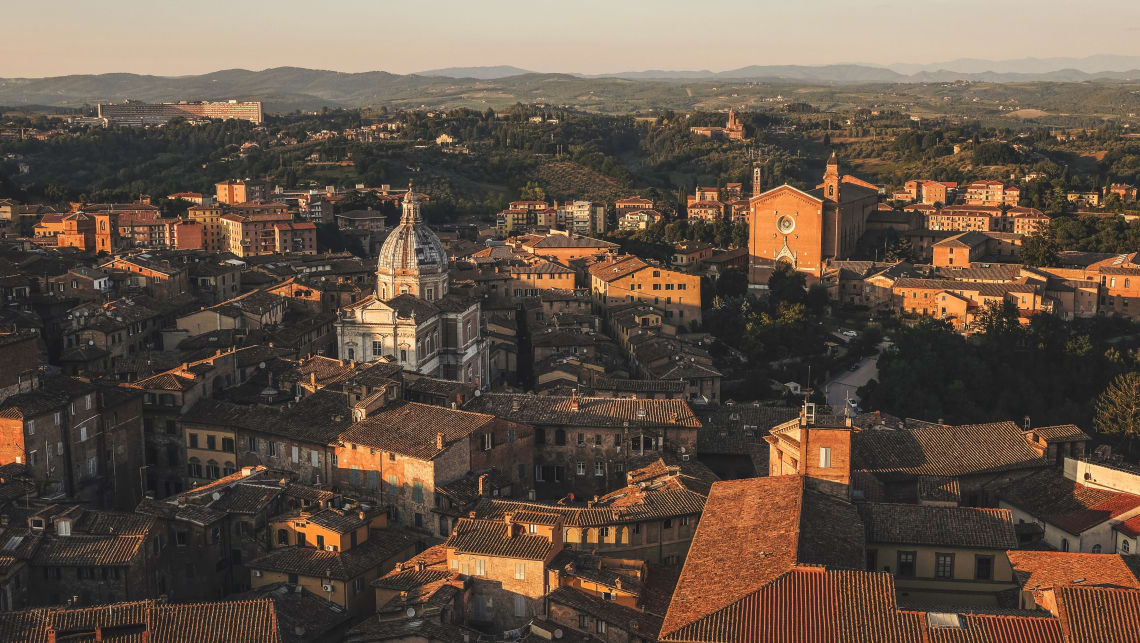 To get out of the big city, visit small cultural towns like Siena and Cortona. Tuscany has lots of thermal baths as well if you want a nice spa day, and there are plenty of vineyard tours and wine-tastings in the area as well.
Visit Pisa to photograph its famous Leaning Tower, or visit the Island of Elba to see where Napoleon the Great was exiled in 1814. Full of rich natural scenery and countless historical monuments, you could easily spend your whole Italian vacation in Tuscany alone.
10. Le Marche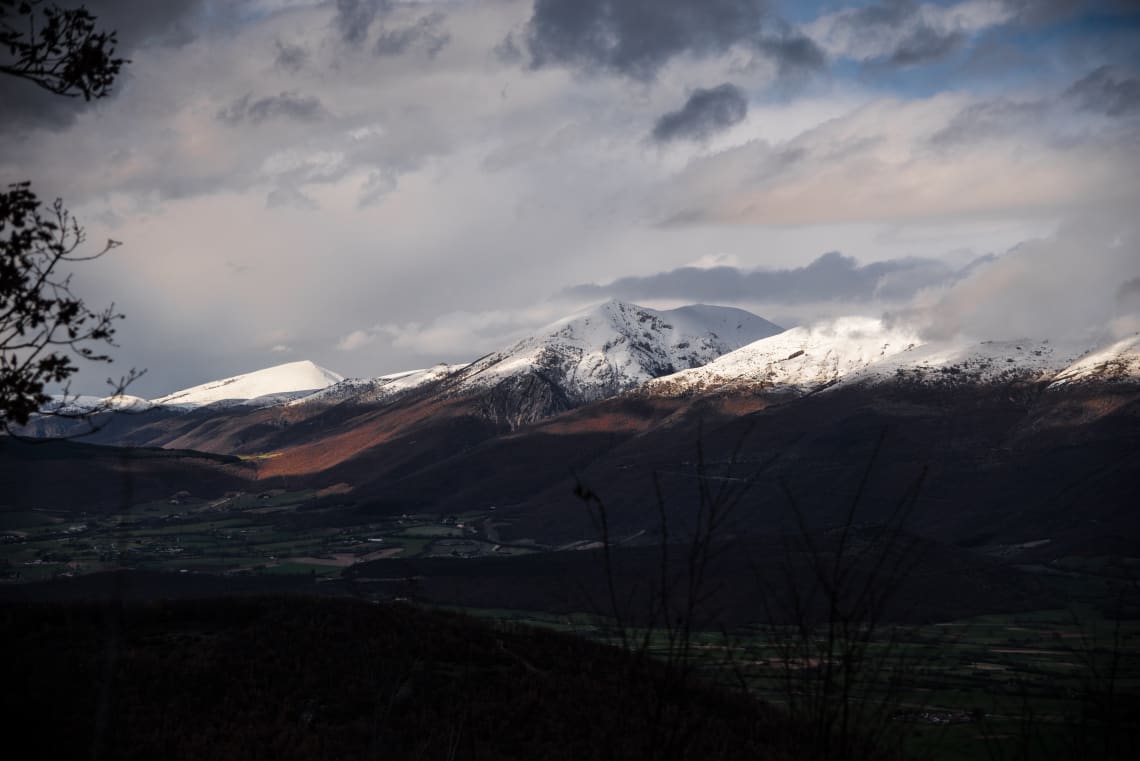 After braving the throngs of tourists in Tuscany, head to this more relaxed and localized region of central Italy.
Stuck between the Adriatic Sea and the Apennine Mountains, you can find gorgeous sandy beaches in towns like Senigallia and Numana, as well as limestone cliffs and unique natural wonders. Visit Monti Sibillini National Park, the Frasassi Caves, or Mount Conero for breathtaking natural scenery with far fewer crowds than elsewhere in Italy.
Le Marche is also home to important cultural sights and villages. Corinaldo, Loreto, and Pesaro are just a few of the charming medieval towns in the region, and the town of Osimo is home to secret underground tunnels that date back to before the Roman empire.
The busiest city in Le Marche is Ancona, whose harbor helps travelers take ferries across the Adriatic to places like Croatia or Greece.
11. Umbria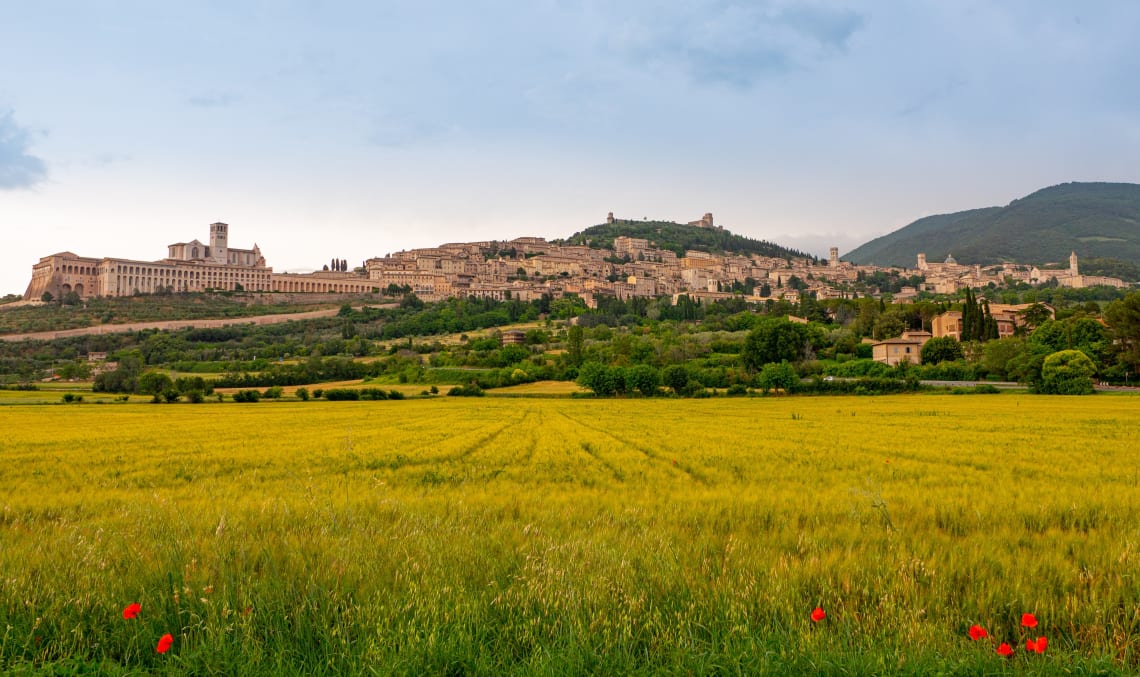 Being a very green region of Italy, Umbria is perfect for those who love picturesque landscapes, small towns and thick but inviting forests. As a neighbor of Tuscany, Umbria shares similar beauty with Tuscany but has less tourists.
Perugia is a popular destination in Umbria, and it is also the region's capital. It has majestic palaces and cathedrals and towering medieval walls. Every October Perugia also hosts the Eurochocolate festival, because the most beloved chocolate in all of Italy is produced here.
Other worthwhile hilltop villages in Umbria include Assisi, Spoleto, Orvieto, Spello and Gubbio.
12. Lazio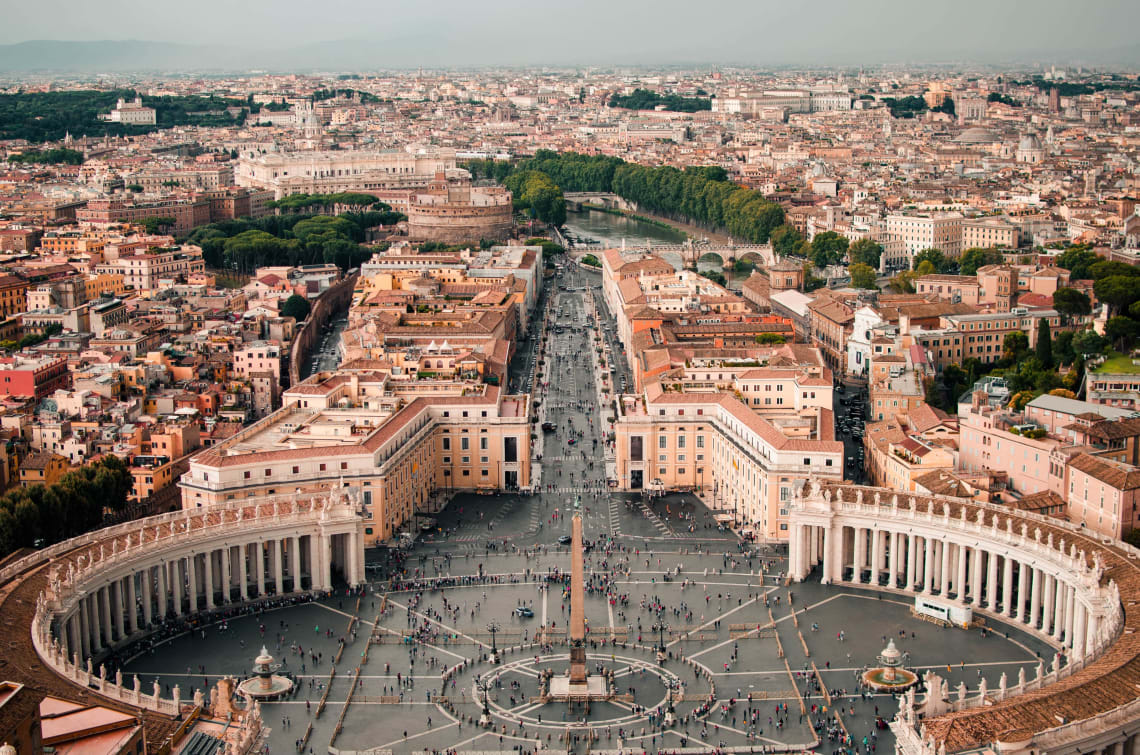 Located in central Italy, here you can find beaches bordering the Tyrrhenian Sea, historical lakeside monuments near Lake Bracciano and Lake Bolsena, and countless remnants of the Roman Empire.
Lazio is home to the capital of Italy, and one of the most-visited cities in the world, Rome.
A must-see for tourists, Rome holds world famous works of art, like the Trevi Fountain, the Sistine Chapel, and the Borghese Gardens, and it also holds important relics of Roman culture and architecture, like the Colosseum, the Roman Forum and the Pantheon.
Aside from these popular areas, I recommend travelers watch the sunset from Aventine Hill, taste authentic food in Mercato Testaccio, and stroll around the hip, trendy district of Trastevere.
Within Rome is an independent nation of itself, Vatican City. Though it is the smallest country in the world, it is home to the Pope and the most prestigious and well-known Christian church on the planet, the Vatican.
13. Abruzzo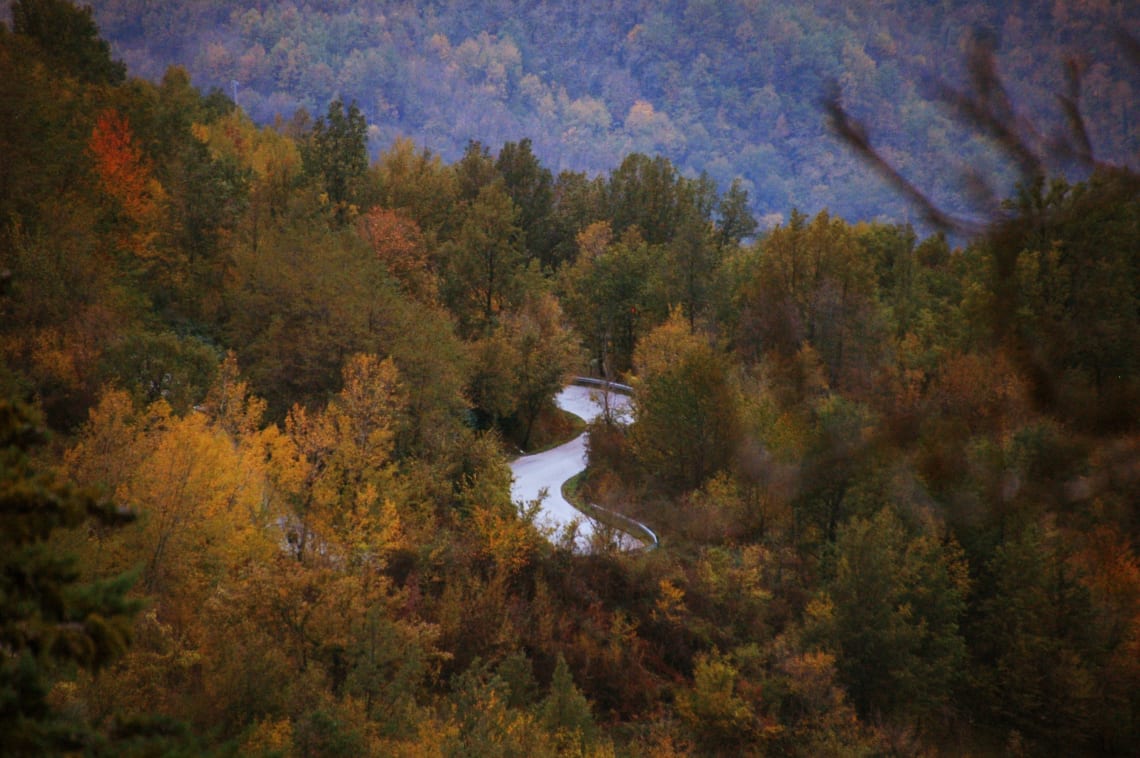 Located just east of Lazio, Abruzzo is a very rural area of Italy full of countryside and mountains. The Apennine Mountains provide lots of national parks and hiking or exploring opportunities for nature lovers.
Abruzzo National Park is the oldest national park in all of Italy. The region is also home to seven lakes, some of the most visited being Lake Scanno and Lake Bomba.
When you're not enjoying the abundance of nature in Abruzzo, you can visit one of the many medieval hilltop towns. With some dating back to the Renaissance ages, you can feel like you're stepping back in time when visiting the well-preserved towns of Prezza, Santo Stefano di Sessanio and Tagliacozzo.
14. Molise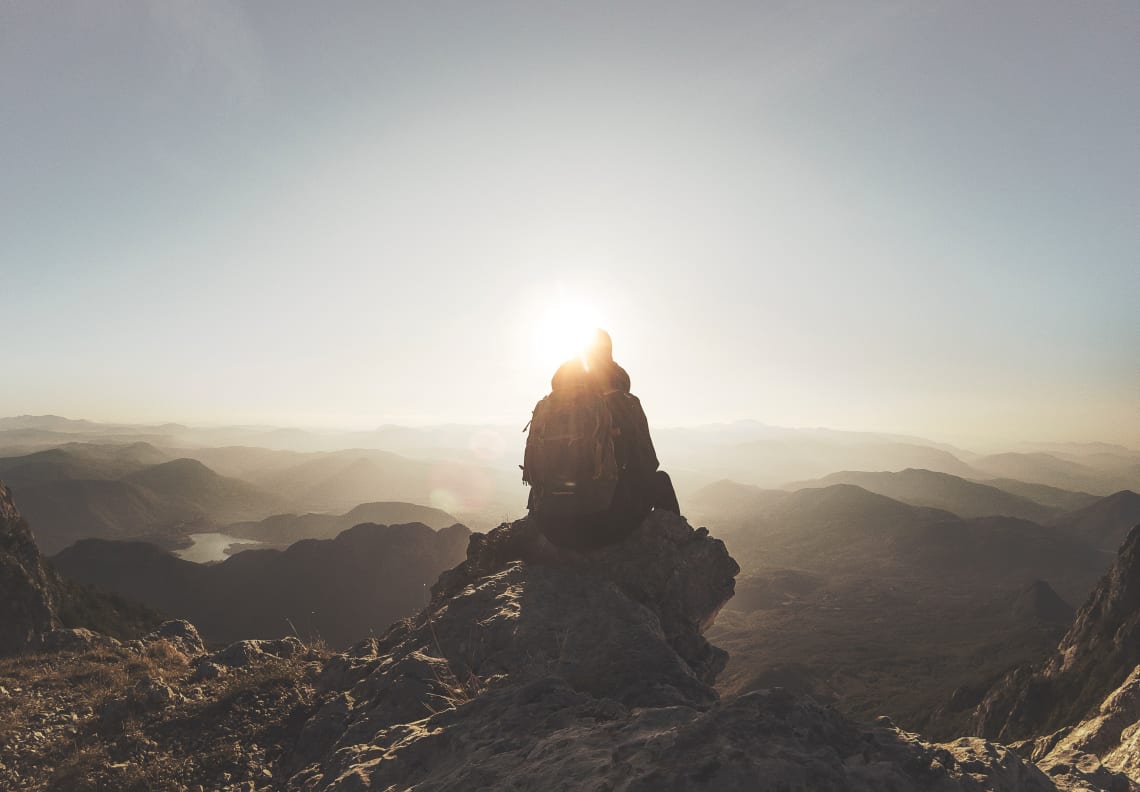 This region is known for having unparalleled natural beauty and a serenity the is hard to find elsewhere in Italy.
Like many other regions, it has mountains, ocean, and many miles of lush national parks perfect for hiking, horse back riding and mountain biking. You can even ski here, in the popular ski resorts of Capracotte and Campitello Matese.
Continue exploring nature by visiting Parco Delle Morge Cenozoiche Del Molise, which is full of fascinating million-year-old rock formations and adorable villages. You can also trek or bike along the "tratturi", or traditional walking trails that farmers and their livestock use to migrate to warmer weather during wintertime.
15. Campania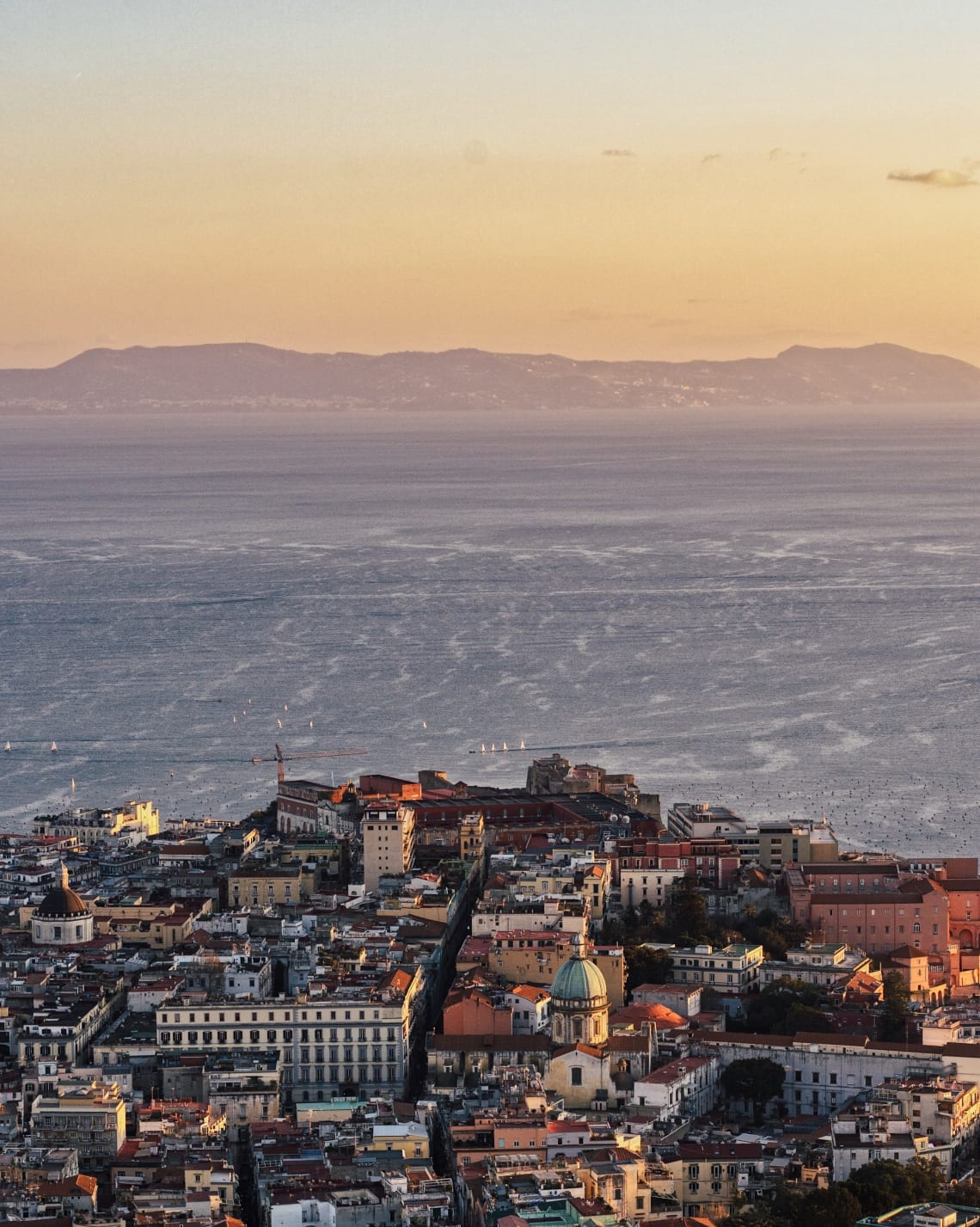 Southwest Italy is pretty popular among tourists, but with good reason. The capital of Campania is Naples, the birthplace of pizza which also serves as a great gateway for visiting Mount Vesuvius and the ruins of Pompeii.
Campania's other highlight is the Amalfi Coast, an area known for dramatic rugged cliffs and incredible beaches. Sorrento is the perfect starting point for a trip to the Amalfi Coast.
Be sure to catch the ferry from Sorrento to the Isle of Capri, where you can ride the funicular to the top of the island and soak in the views, or take a boat tour around the island and swim in the bright turquoise water.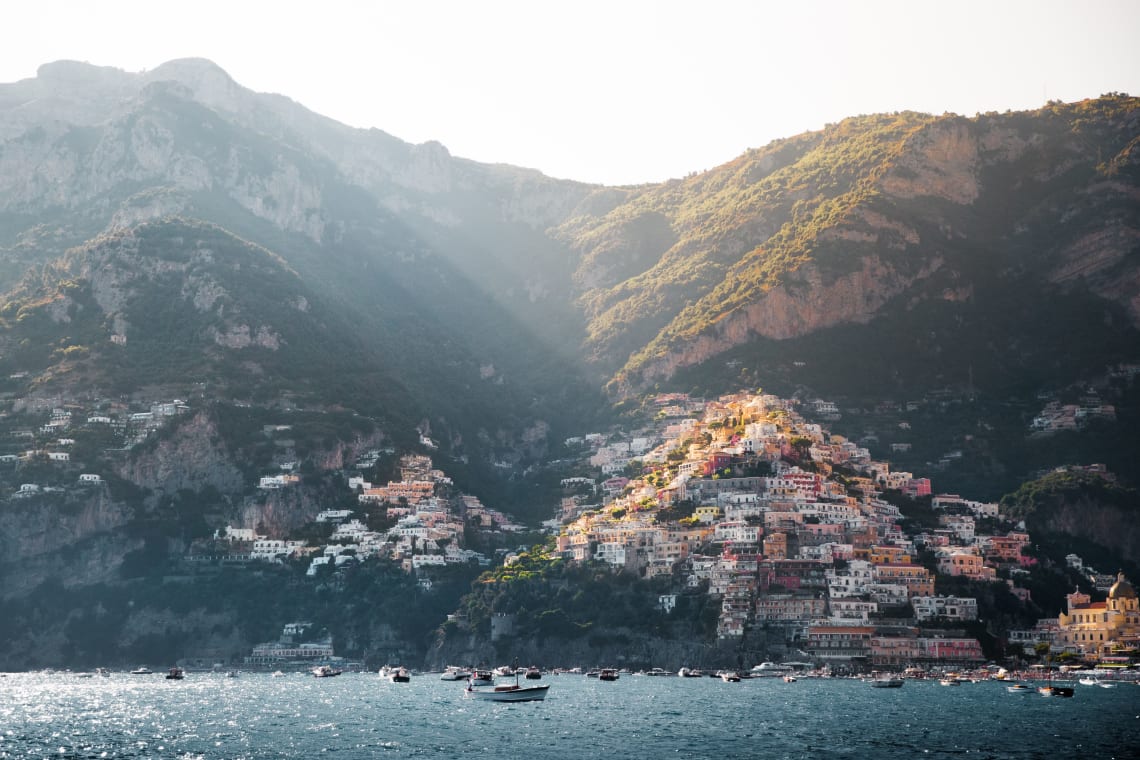 Another famous place in the Amalfi Coast is Positano, a black sand beach surrounded by colorful cliffside dwellings. Other worthwhile beaches near here include Ravello, Lannio, Archie, and Maiori.
16. Puglia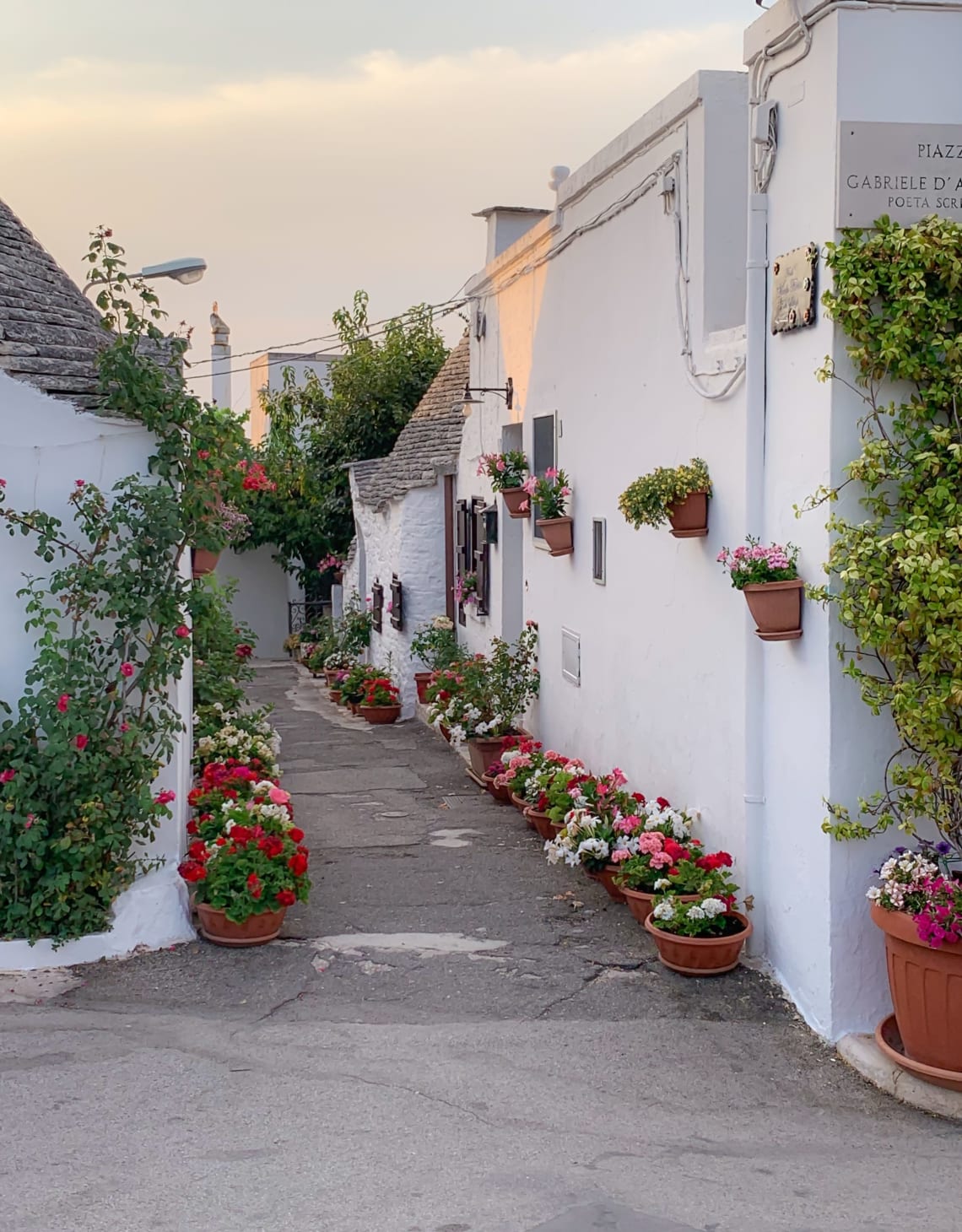 If Italy is shaped like a boot, then Puglia is the heel. Also perfect for beach lovers, Puglia's gorgeous beaches seem to cover the entire region, with the most visited beach towns being Gallipoli, Vieste, Gargono, Salento, Bari, and Otranto.

Another highlight of Puglia is its cuisine. With such fertile land and good weather, the area makes delicious red wine, fresh bread and a number of other Italian delicacies.
Everyone knows olive oil is also an essential aspect of Italian cuisine, and Puglia makes about 40% of all Italy's olive oil. There are plenty of olive oil tours and tastings for those interested in learning more about Italy's most treasured condiment.
17. Basilicata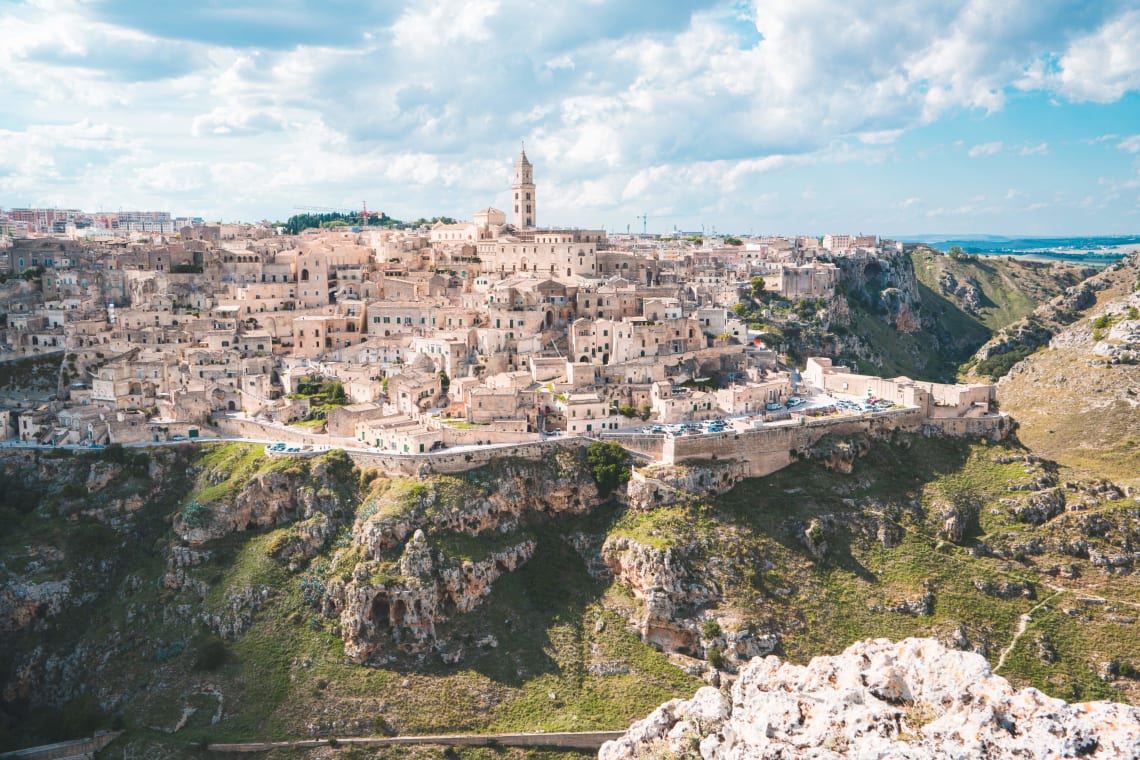 This is one of the most mountainous regions of Italy, and a top attraction for people who love hiking and nature is Parco Nazionale del Pollino.
There are plenty of forests and lakes in Basilicata, and beaches that rest at the foot of towering cliffs. Visit coastal towns like Maratea and Terzo Cavone to soak in the intoxicating sunshine of southern Italy.
Most travelers who visit this southern region make a stop in Matera, a hilltop city famous for its prehistoric limestone cave dwellings known as "sassi." These ancient caves date back to the beginning of humankind, and they are one of the top attractions in Basilicata.
18. Calabria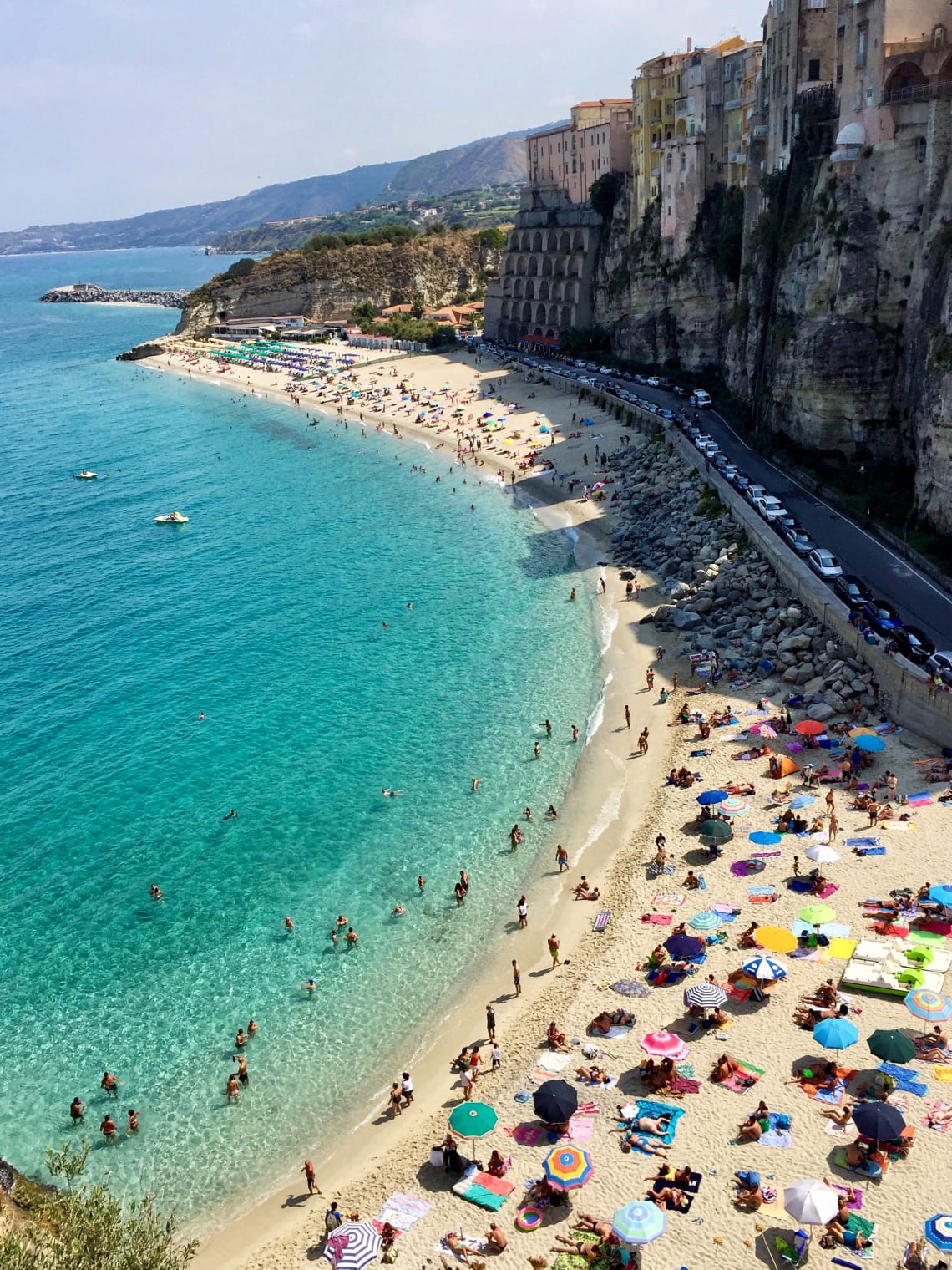 As the toe of Italy's boot, this peninsula in southern Italy has huge historical significance.
In the Natural Acheological Museum of the town Reggio Calabria, you can find life size bronze statues of Greek warriors known as the Riace bronzes. Chiesetta di Piedigrotta is another historical wonder of Calabria, which is a church set inside a limestone cave.
Calabria is also a great place for enjoying the deep blue of the Mediterranean Sea. Visit oceanside towns like Le Castella, Scilla, Capo Vaticano, and Tropea to enjoy snorkeling, sunbathing, and exploring the cobblestone streets of the historical town centers.
19. Sicily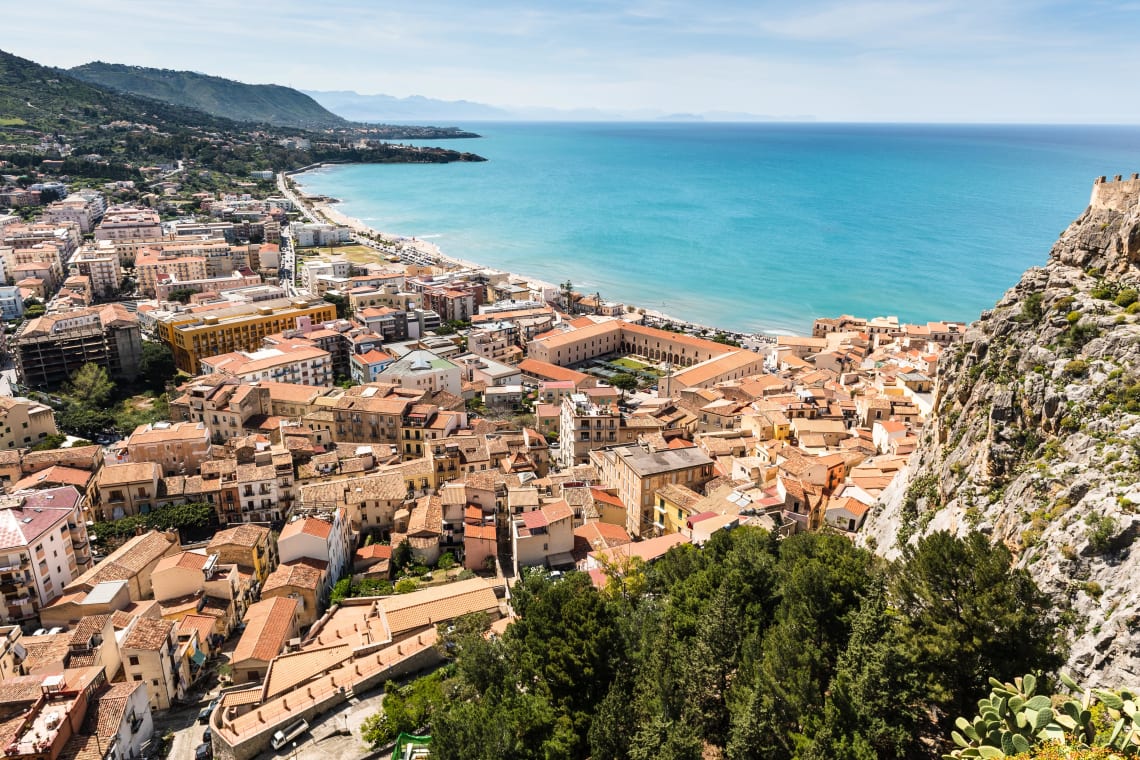 Separated from Calabria by the Strait of Messina, this island is the largest in the Mediterranean.
Here you can find active volcanoes Stromboli and Etna, which you can hike and explore in the surrounding national parks but always make sure the volcanoes aren't due for eruption before you go.

Art and history enthusiasts can visit Palermo, the region's capital, to see incredible historical relics like Byzantine mosaics and countless cathedrals and palaces. Sicily is also known for having some of the best street food in Italy, so bring your appetite.
Enjoy the endless stretches of Sicilian coastline by hiking along the cliffs in Taormina or swimming in the sea. Lo Zingaro Nature Reserve, the Aeolian Islands, or Erice provide lots of hiking and sightseeing opportunities, whereas Alcamo Marina, Cefalu, Mondello Beach, and San Vito Lo Capo are some of the island's best beaches.

20. Sardinia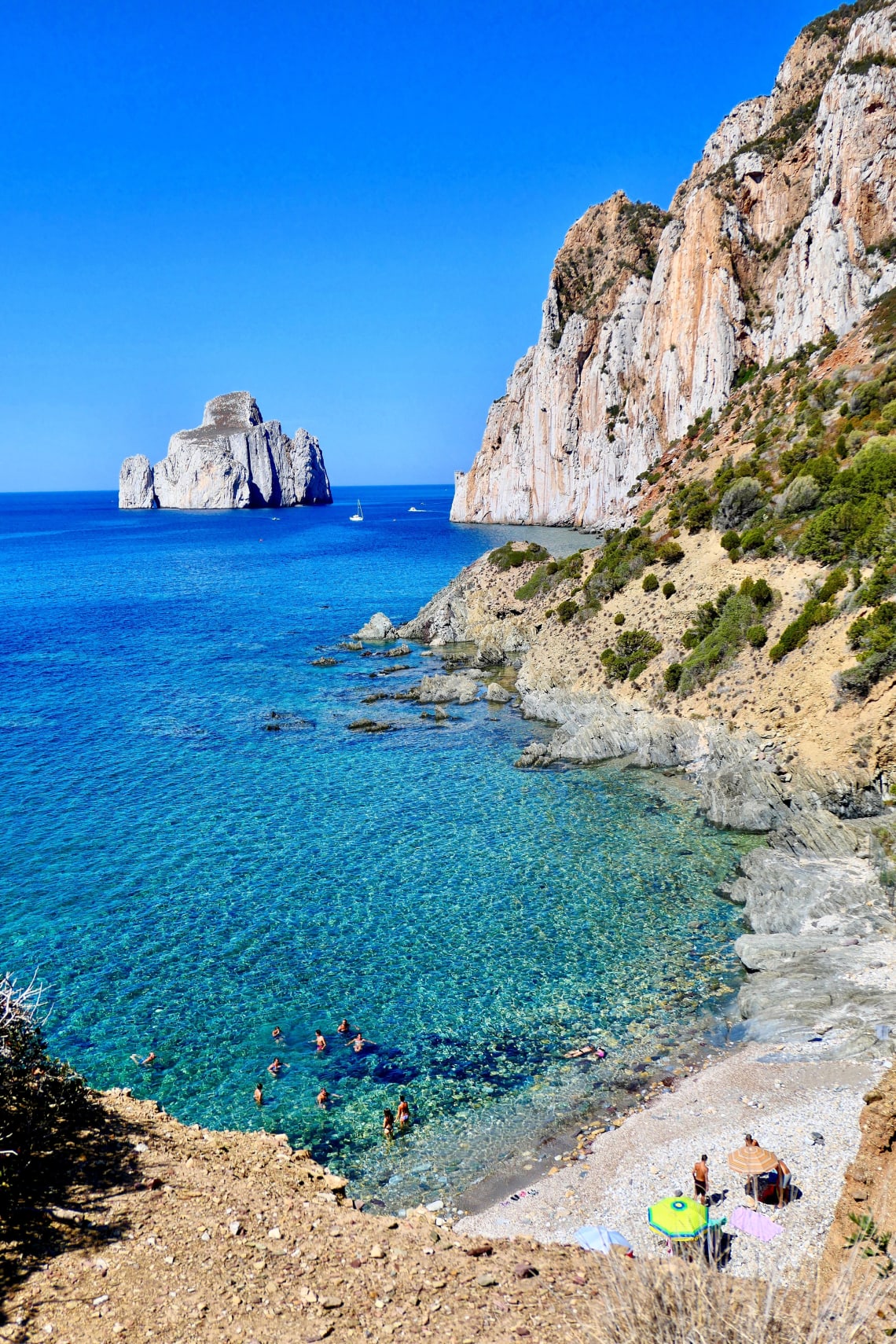 This other Italian island in the Mediterranean is just as gorgeous, but more known for its pristine beaches. To find turquoise water as clear and smooth as glass, visit the little islands of the Maddalena Archipelago, particularly Caprera.
Other notable beaches on the main island are Isola Budelli, Spaggia Capriccioli, Spiaggia della Speranza and Nora Beach. Try to go sailing or snorkeling as well for a different perspective of the ocean.
The capital of Sardinia, Caligari, is packed with jaw-dropping architecture, museums and art galleries, and delicious Italian food. Even if your goal is to be a total beach bum in Sardinia, this city is definitely worth a stop.
What to eat in Italy
No travel guide to Italy would be complete without this section because Italian food is arguably, one of the best cuisines on the planet. It's more than just pizza, pasta and gelato, though those are definitely three highlights of eating your way through Italy.
Every region of Italy offers something unique. The climate and temperature of Italy varies from north to south, and so does the food.
Northern Italy is knows for its dry, white wine whereas southern Italy is known for its limoncello made from giant, sweet lemons. Coastal towns include seafood and light, lemony sauces in their local cuisine, while colder cities in the north are more famous for cured meats, hearty risottos and high quality cheeses. Even pizza varies from place to place.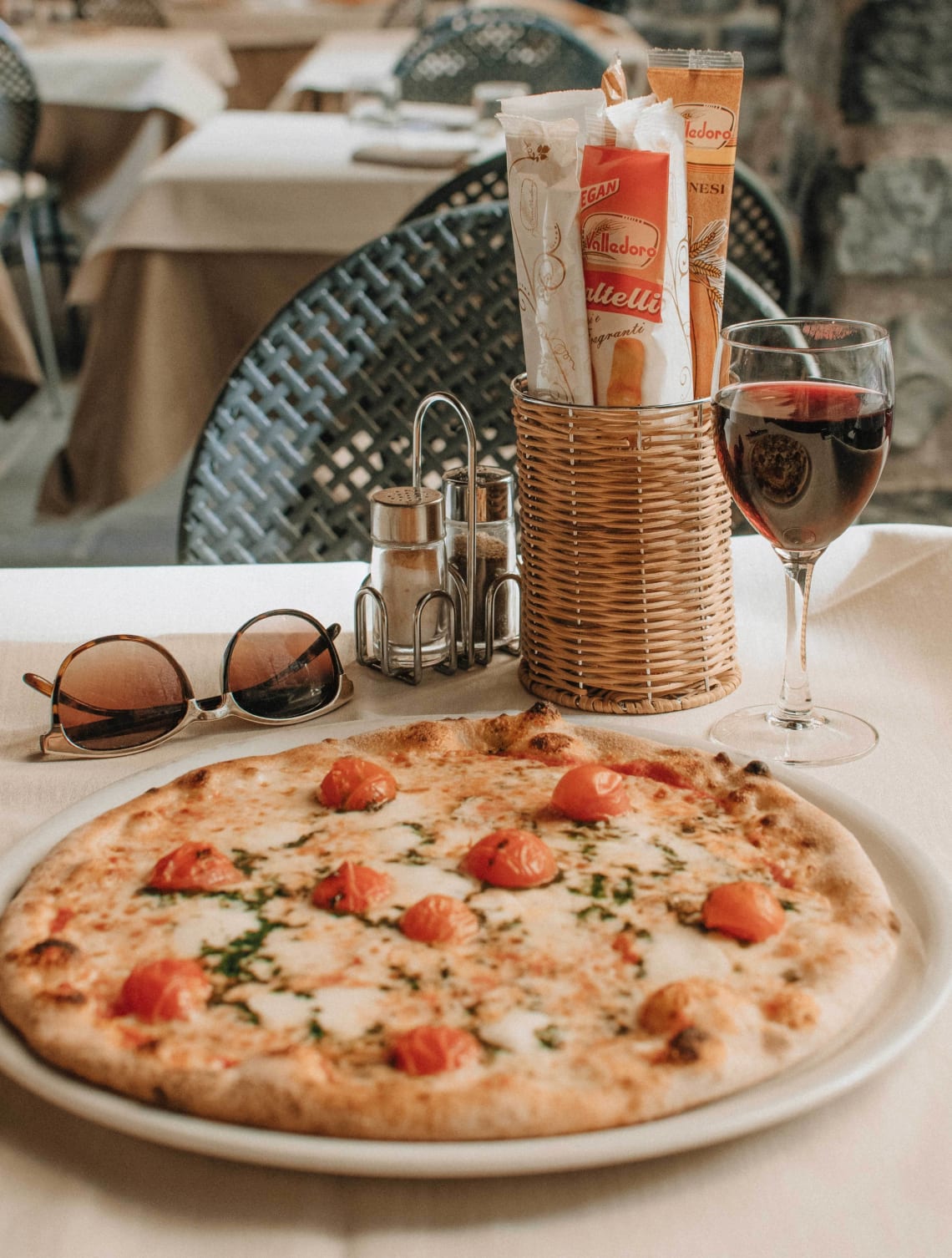 With this section of the ultimate Italy travel guide, I'll list some of the staple foods that you must try in Italy.
I'll also list some classic Italian drinks that you'll definitely encounter while traveling through Italy.
Pizza
Starting with the most obvious food item, pizza in Italy is incredible.
There are two traditional types of pizza. The classic circular pizza, which originated in Naples, has a soft dough and tastes great in classic Margherita style: with only tomato sauce, mozzarella and basil.
Roman pizza is square or rectangular in shape, has a very thin crust, and is usually sold by weight so you can order small squares of different flavors if you choose.
Pasta
As the other most well-known food group of Italy, you can find pasta in every shape, size and flavor around the country. Some classic Italian pasta dishes are, carbonara, which is made with spaghetti, pecorino cheese, cured guanciale, eggs and black pepper, and cacio y pepe, which is usually tagliolini, bucatini, or spaghetti served with just black pepper and pecorino romano cheese.
Other variations of pasta include lasagna, tortellini, and ravioli. Be sure to try ragù alla Bolognese when visiting Bologna, pesto pasta when visiting Liguria, Spaghetti alla Vongole when visiting Campania, and Bucatini alla Amatriciana when visiting Rome.
Risotto
Rice doesn't get as much attention as the other carb-loaded dishes in Italy, but it's one of the country's favorites. Italy is actually the largest producer of rice in all of Europe, and risotto is a classic dish in many parts of northern Italy. This creamy rice dish is often made with cheese and butter and is seasoned with varying ingredients like garlic, onions, vegetables and meat. Risotto is the most popular in Milan: the classic Risotto alla Milanese contains flavors of beef marrow and saffron.
Arancini/Supplì
These little fried rice balls are often made with leftover risotto, so don't think you won't get your fill of rice in Italy. In Sicily and other places of southern Italy, they are called Arancini whereas in Rome they are called Supplì. There are basically the same, and sometimes other seasonings and ingredients are thrown in with the rice for an extra burst of flavor.
Fresh produce
Full of rich green farmland and favorable climates, Italy produces some incredibly flavorful fruits and vegetables. Depending on where you are, try to taste the produce that thrives in that region.
For example, the Amalfi Coast and Sicily are famous for growing massive and delicious lemons, areas near Naples are known for growing fresh tomatoes that make perfect pasta sauces, and northern Italy has thriving fig and cherry trees.
Seafood
With so much coastline, Italian fishermen work very hard to provide fresh seafood for their communities. When visiting any Italian coastal town, definitely try some of the local seafood. The specialities differ depending on where you go so just check what is local and what is fresh.
Whether it be shrimp, sea urchins, squid, or fish like cod or baccalà, you can find fresh seafood mixed in with pasta, risotto, or served on its own with a side of vegetables and potatoes.
Meat
Italian meats are world-famous, and if you're a meat lover you must taste some of them at the source. Salami, pancetta, prosciutto, mortadella, guanciale, and pepperoni are just a few popular Italian meats that have made their way into meals around the world.
Meat lovers should also try a classic Florentine steak in Florence. This massive steak comes from a specific type of Tuscan cow, and it can easily be split between a few hungry people.
Gelato
Of course, gelato is the most famous Italian dessert. This delicious treat is denser and sweeter than regular ice cream. It is packed with more natural flavors, so it has less fat and less air inside it. Authentic gelato will be kept in small refrigerated containers, sometimes almost hidden from sight.
The brightly colored gelato that is piled in high mounds in touristy spots is usually pumped with artificial flavoring and preservatives to keep it from melting, so try to avoid these and seek out the more humble looking gelato shops.
Other desserts
There are too many other delectable Italian desserts to give each their own category, so I'll just mention some of the most delicious: tiramisu, cannoli, panna cotta, pizzelle, tartufo, and casseta. Definitely try to indulge in all or some of these sweet treats while traveling through Italy.
Best drinks to try in Italy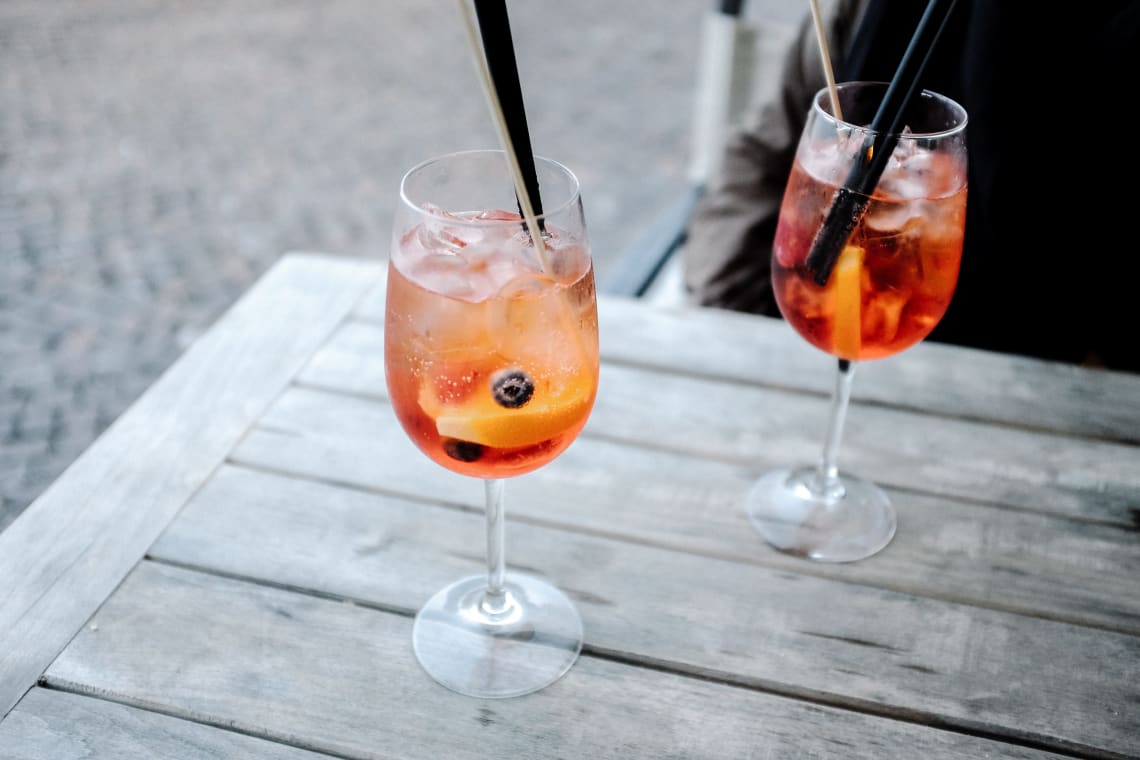 Coffee
Coffee was brought to Italy in the 1500s, and since then it has become an important part of Italian culture.
Most Italians drink coffee throughout the day, with a cappuccino in the morning and an espresso or an americano. Some people like to have an espresso after a meal, and you'll notice that many Italians take their coffee standing up at the bar in a café.
Granita
If visiting the Amalfi Coast or other areas of southern Italy, try a granita on a hot, sunny day. This crushed ice slushy-type beverage is flavored with fresh blood oranges and lemons so it's exceptionally flavorful in these southern areas where the citrus fruits thrive.
Wine
If you like wine, or the "drink of the gods", then Italy is the place for you.
Exquisite wine is produced all over the country, and it's a pivotal part of many Italians' lives. Veneto, Tuscany and Piedmont produce the most wine, though many regions have their own specialties.
True wine connoisseurs can spend so much time traveling Italy solely for the wine, but eager travelers should definitely try to learn a little bit about the wine production in Italy as its a huge part of the culture and economy.
Digestives
These are liqueurs with a strong alcohol content and lots of natural, appealing flavors. Italians typically drink a small glass of a digestive after a meal to help settle the stomach.
Popular digestives include limoncello, amaretto, sambuca and grappa.
Budget travel tips for Italy
This section of the ultimate Italy travel guide contains a few useful tips for saving money while traveling through Italy.
Carry your student ID card in case any attractions offer student discounts.
On the first Sunday of every month, many museums and attractions around Italy are free. This is very handy for places like Rome and Florence, which have lots of worthwhile sights that often cost money.
Imagine getting to explore the Roman Colosseum and Roman Forum, or see Michaelangelo's "David" statue in Florence, for free. Just make sure you arrive as early as possible on the first Sunday because there will undoubtedly be a long line.
When traveling between cities in Italy, research with method of transportation is the cheapest. Trains are quick, but they are sometimes more expensive. For example, traveling from Rome to Florence is cheaper by bus, but traveling between the five little towns of Cinque Terre is cheaper by train.
Just always research the cheapest option to save the most money while traveling.
Stay in a hostel whenever possible. Dorm rooms are the cheapest, and hostels are available in pretty much all major cities around Italy.
Check Airbnb for accommodation in more remote areas. To save even more money on accommodation in Italy, of course I have to mention work exchange, which brings me to my next point:
Do a Worldpackers work exchange in Italy
Luckily for budget travelers, Italy is full of unique work exchanges so you can save money on accommodation. With any of these Worldpackers experiences in Italy, you can live with locals and learn about Italian culture, which saving money on accommodation and sometimes food and activities as well.
If you want to stay with a local family and help the kids learn English, there are Worldpackers opportunities available in Jesi, Le Marche and in Genova, Liguria. These are perfect work exchanges for people who love kids and want to practice their teaching skills while having an intimate Italian family experience.

For those who want a fun, social environment, there are tons of hostels around Italy that need help in reception and party promoting. Check out these hostel work exchanges in Florence, Sicily, and near the beautiful Lake Garda. There are also lots of Airbnbs that need volunteers to help out with cleaning and housekeeping, like the cozy guesthouse currently on offer in Cogolo, Trentino-Alto Adige.

Other unique work exchanges are available as well. For example, you can help in a beautiful mountain-top eco-lodge in Umbria, or work in the garden for a seaside eco-community in Puglia, or showcase your artistic abilities at a local community festival in Sicily. If you are tech-savvy, help with coding and website development in Rome.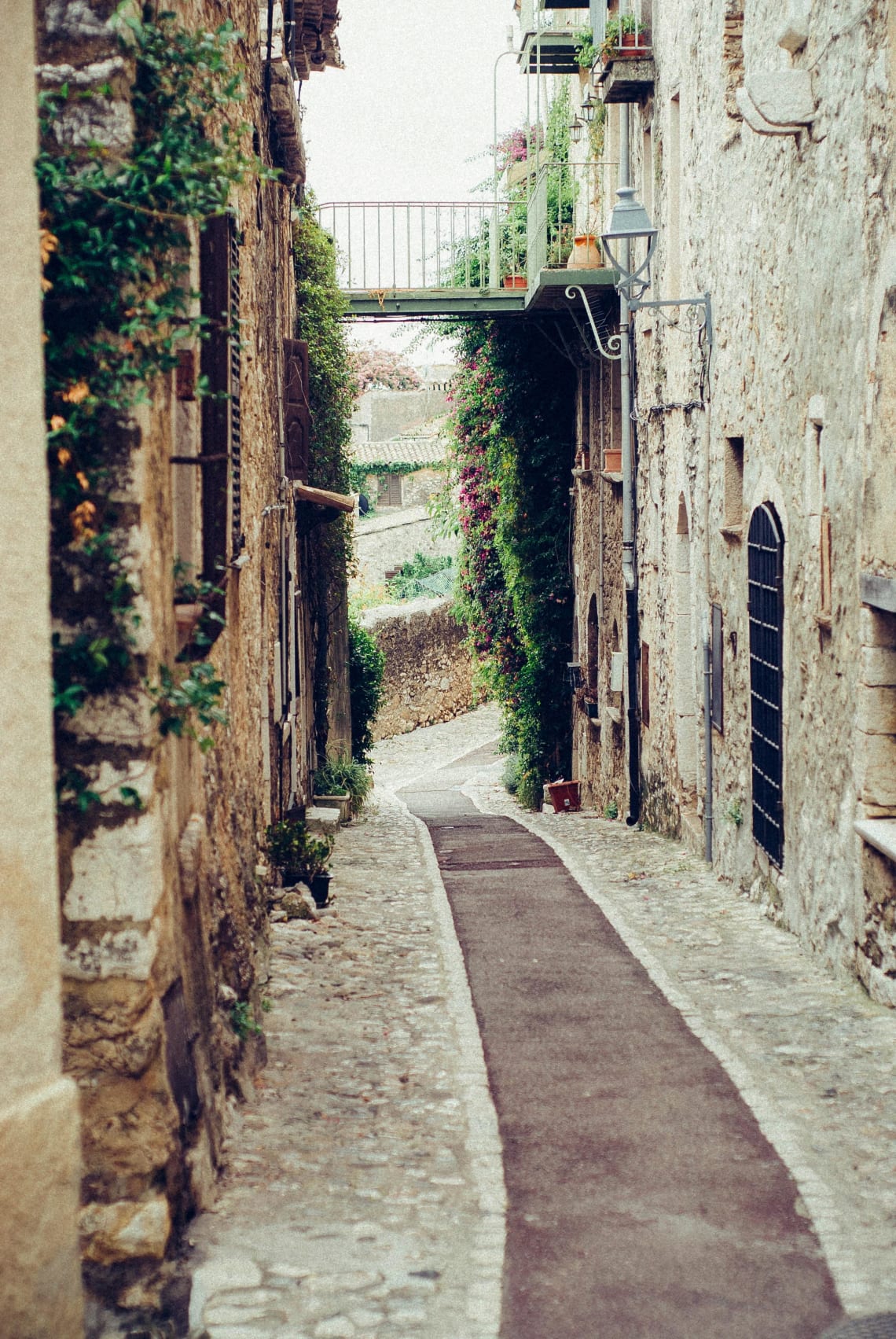 From exploring the mountains, villages and beaches, to tasting the delicious food and enjoying interesting cultural exchanges, any traveler is bound to have an epic time traveling through Italy.
I hope this travel guide to Italy has been helpful, and I hope all you readers decide to pack your bags and travel with Worldpackers!