The best Austrian mountains to visit and how to get there
After spending 2 weeks volunteering in the magnificent Austrian Alps thanks to Worldpackers, I wanted to share my experience on the best Austrian mountains and how to get there.
10min
Austria has so much more to offer than just a beautiful capital: Vienna. Only a few hours away by train and you can be swept away by natural landscapes and a true breath of fresh air.
Let's explore the best of the Austrian mountains...
The best mountains in Austria
The Austrian Alps, aka The Central Eastern Alps, or just Central Alps, comprise the main chain of the Eastern Alps in Austria and the adjacent regions of Switzerland, Liechtenstein, Italy, and Slovenia. The highest mountain in the Austrian Central Alps is Grosslockner, peaking at around 3800 meters.
This chain of mountains has a variety of adventures that attract tourists from all over the world all year round.
In the winter, people enjoy the snow sports such as skiing, cross country skiing, and snowboarding (with the world's toughest ski slope in Kitzbuhel: Streif) and in the summer, there are several activities to do from paragliding, hiking, and summer sledding, mountain biking, rock climbing, rafting and many more.
There are several different summit platforms classed as the "best ones" to visit so let's see a few of them by region:
1. Upper Austria/Styria
Dachstein mountain stands at close to 3000 meters on the border of Upper Austria and Styria.
From the town of Ramsau am Dachstein you can take a cable car almost up to the top to watch the green pastures below, and right next to the mountain station is the Dachstein Sky Walk.
The Dachstein Suspension Bridge is another go-to place, in addition of the Sommerrodelbahn Rittisberg Coaster for something different (and cheap) to do!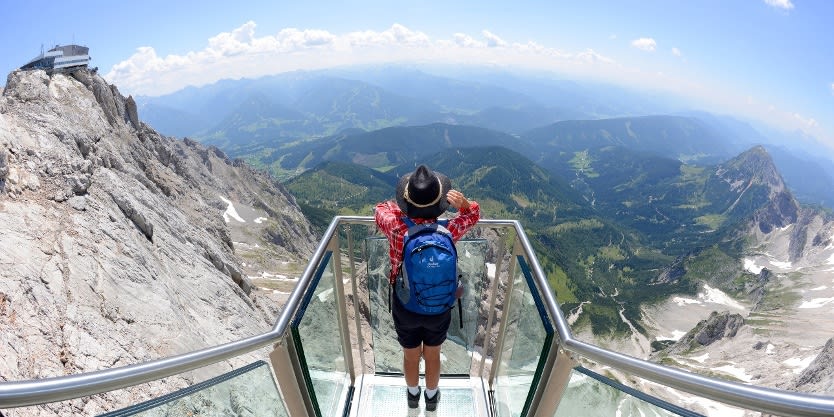 2. Lower Austria
In the sunnier more southern part of Austria (Carinthia) is the corkscrew-like Pyramidenkogel which is the highest wooden viewing tower in the world (100m).
It costs about 15 € (adult price) to get up, but the best part is the slide to go down!
The region of Carinthia encompasses Austria's highest mountain in the Alps: Grossglockner and it is also well known for some of its lakes (Worthersee being Austria's biggest lake).

Travel tip: in this region, try the kasnudel: noodles filled with a mixture of potatoes, curd cheese, and fresh herbs (such as black spearmint) and served with hot butter.
Just outside Vienna (about an hour away) is the Hohe Wand Nature Park which has a fabulous Sky Walk where you can lounge around the observation deck and admire panoramic views. The entrance fee is only 2.50 € per adult and takes note that it closes at 19h (7 pm).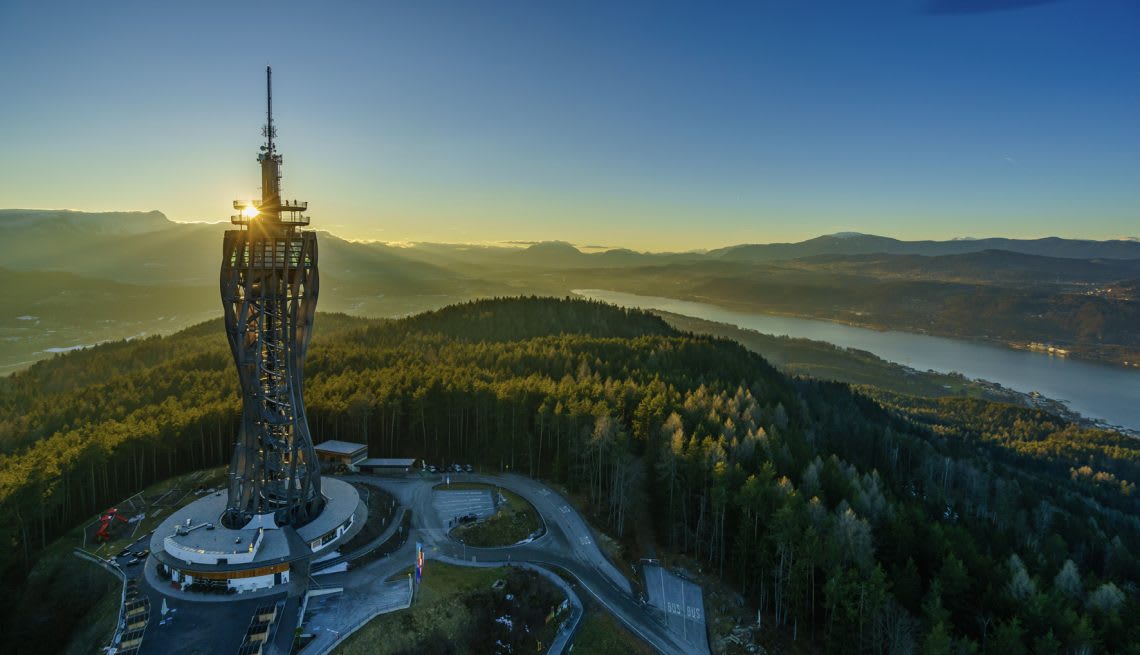 3. Tirol
The Stubai Glacier has one of the most spectacular views. The top of Tyrol viewing platform is located at 3210 meters and built such that you feel suspended in the air! Worth the thrill!
The Oztal Valley of Tirol is home to the Big 3 (mountains). Cable cars will easily take you up to the viewpoints where you can see as far as the Zugspitze in the North (Germany's highest mountain) and the Italian Dolomites in the South.
A third must-go-to viewing platform is the Top Mountain Star in Obergurgl-Hochgurgl. There's a restaurant and bar at the top, making it a perfect destination for a memorable dining experience.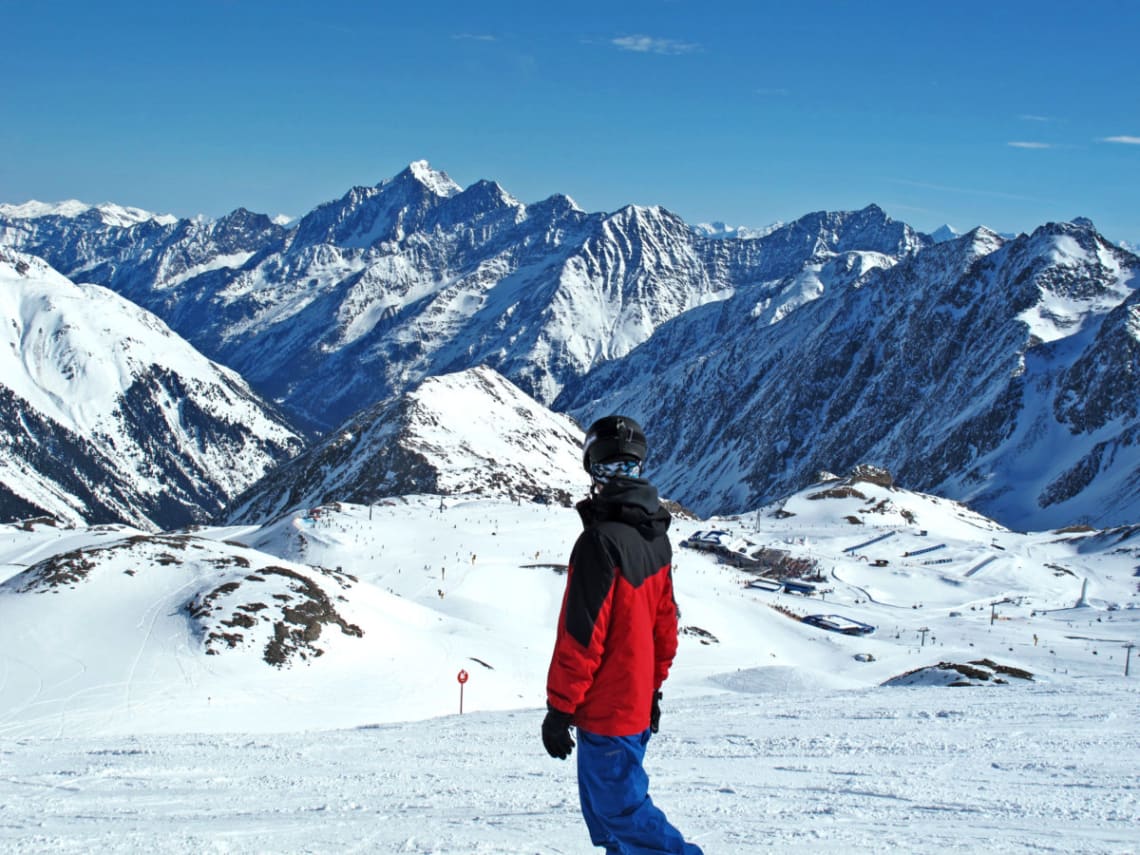 4. SalzburgerLand
Only 1.5h away from Salzburg is located the Glocknerblick Viewing Platform in Bad Gastein. From there you will have a stunning view of Austria's highest mountain: the Grobglockner.
On the way there you'll also find Europe's highest suspension bridge- worth another pit stop!
A little further from Salzburg (3h by car) is the Kitzsteinhorn Glacier, which is a year-round world of snow and ice. Located at 3000 meters, this glacier has a lot of hikes to do or activities such as tobogganing in the summer.
Whether you travel in the winter or summer, or even in between seasons (like I did), you'll be sure to have lots to see and do in the area.
Although Austria is not terribly expensive, it's still the 24th most expensive country in the world (from a 2022 study) so your budget might determine what activities you do.
Thankfully, with Worldpackers volunteering opportunities in Austria, I was able to not spend a single cent on accommodation during my 2 weeks in the Austrian Alps! Keep on reading to find out more.
My 2 weeks in the mountains in Austria
The main reason why I chose to visit Austria at this time of year (May) was simply because I had never been to this wonderful country and I wanted to tick it off my European bucket list.
I didn't want to do the classic city trip to Vienna so I decided to check out the volunteering opportunities on Worldpackers, and see what adventure I could embark on.
With a variety of choices, I applied to a couple and decided to go with the first host that accepted me: Snowbunnys Backpackers Hostel.
I was in Alicante, Spain, and had to make my way to Kitzbuhel. The journey was a bit long, so I decided to do it over a couple of days.
I flew from Alicante to Vienna on Ryanair (for about $50 USD if not under), couchsurfed in Vienna for 1 night (spent nothing), then took the train the next day to Kitzbuhel. It wasn't direct - I had to switch in Worgl (with only 5 min transfer time!) but the total train cost there only cost around $40 USD (I use the app Trainline but met many travelers who bought an Interrail pass).
The train ride was lovely, progressively changing from countryside scenery to pure mountains with snow at the summits, green grass, and fields of flowers.
Keep reading: How to find cheap flights to anywhere.