TOP 5 reasons why you should volunteer abroad and how to do it
Are you looking for reasons why you should volunteer? Find out what are the main benefits of volunteering and how to find the best opportunities around the world.
7min
One of the most life-changing moments you will experience will be sparked from a single thought. The thought of whether you should have a volunteer experience. If you are wondering why you should volunteer abroad, you have already given the first step towards making a difference in the world.
Volunteering has so many benefits for everyone involved, but it is not always glamorous. However, I can promise that the positive reasons to volunteer will far outweigh any negatives you might experience.
Nothing compares to immersing yourself in different cultures, helping people in a range of different ways, learning new skills, making long-lasting connections all over the world, getting to live your best life, and of course, getting to travel the world for free!
So if you've been asking yourself why you should volunteer, I'm here to help you with a few quick examples of why choosing to volunteer has been hands down the best decision I have ever made.
I've volunteered with Worldpackers, a platform that connects travelers and hosts from all around the world. Through it, you can find volunteering opportunities that ask for a range of different skills and, in exchange, offer free accommodation and other benefits such as meals and tours.
It really is a life-changing experience. Still not sure? These are the TOP 5 reasons why you should volunteer:

To experience new cultures
To help people
To learn new skills
To make worldwide friends
To travel the world for free
Keep reading to find out more about each of these benefits of volunteering and the kind of tasks you can perform all around the world.
Why you should volunteer: benefits of volunteering abroad
1. To experience new cultures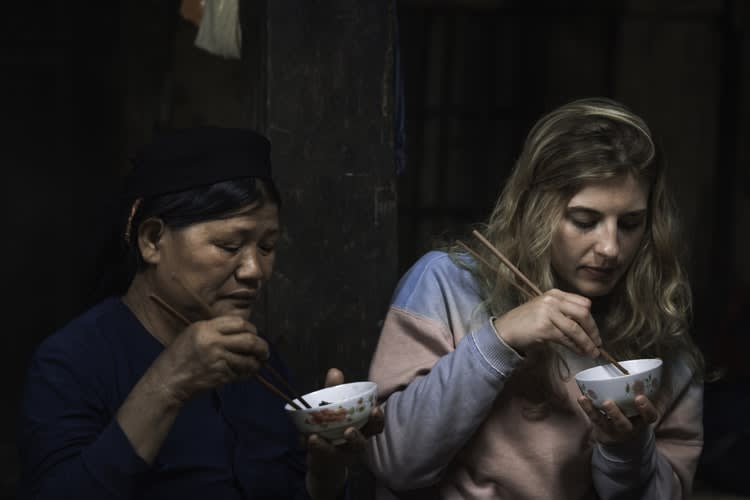 Have you ever found yourself in a rut? Working that 9-5 job, socializing with the same people, and nothing exciting happening. Although people all over the world do need to work, there are so many different lifestyles and cultures that can completely change the way you think!
Perhaps you want to experience a Fiesta in Spain, life in the Swiss Alps, or the beautiful colors of an Indian festival. When you are volunteering in a new country, you won't just get to experience these, but many other culturally exciting events and sceneries as well.
Most of us have lived in one country for the majority of our lives, and we don't even realize how much the world has to offer us. That's why new cultures represent one of the main reasons why you should volunteer abroad. We can learn a lot from seeing how other people live their lives, and it can teach us a lot about ourselves.
Even when your volunteer experience is over, the knowledge you have gained from it will have an everlasting impact on your life.
You might also like to read:
2. To help people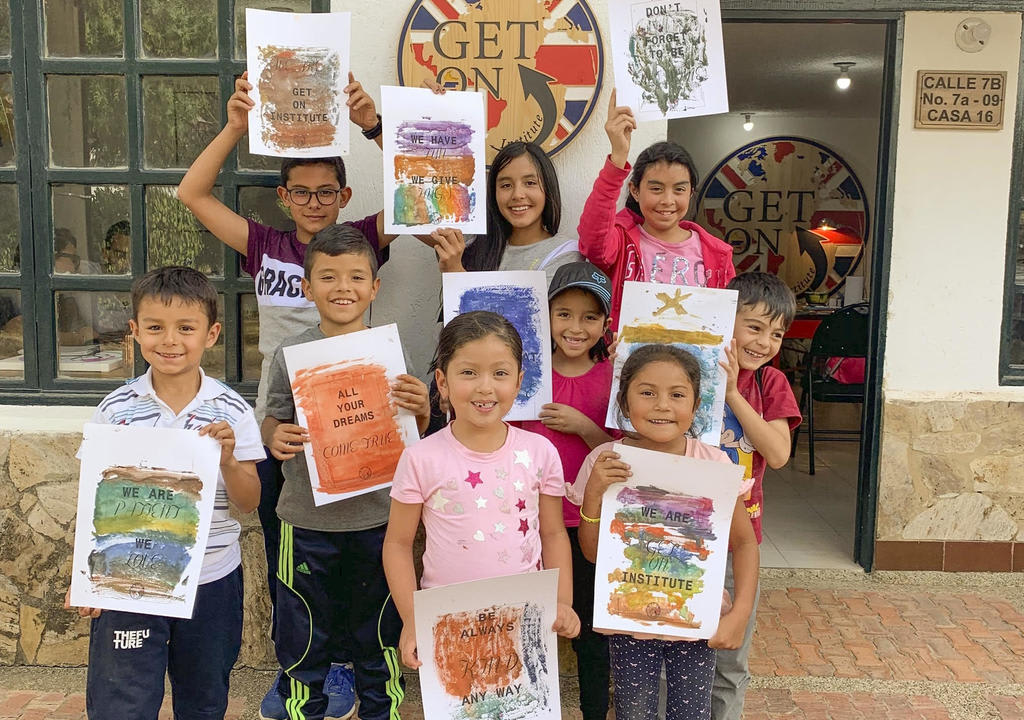 There's a special kind of feeling you get in your heart when you know that you have helped someone, and that why volunteering is important.
Whether it be helping them learn a new language, giving them food and shelter, helping a small business grow, or even just making someone's experience the best it possibly can be.
There are so many different ways we can help people, and volunteering is one of the best ways, because you know the people that you are helping are the ones that need it.
You can help in many different ways: teaching, cleaning, gardening, building, decorating, doing community work, caring for animals, improving websites, cooking, farming, managing social media, taking photos, making videos... Whatever your skills are, they're probably needed somewhere in the world.
There are also several different hosts that are looking for volunteers. At Worldpackers, you can find opportunities in NGOs, eco villages, permaculture projects, farmstays, social projects, animal shelters, ecological reserves, camps, homestays, hostels, non-profit schools and many other places. Check out the social impact opportunities and the ecological ones just to have an idea.
In our lives, we should always choose kindness and compassion. We all want to see this world become a better place, and that starts with us as individuals. If each of us chose to help someone every single day, imagine what our world would look like even in just a few short years.
Helping people is one of the main reasons I love volunteering, after all, it's what it's all about. You can help a child get a better education, help a struggling person learn English so that they have more opportunities in life, create more eco-friendly facilities, and even help people get access to fresh water and food.
I can guarantee after an experience volunteering and helping people, you will have a much more positive outlook on life.
3. To learn new skills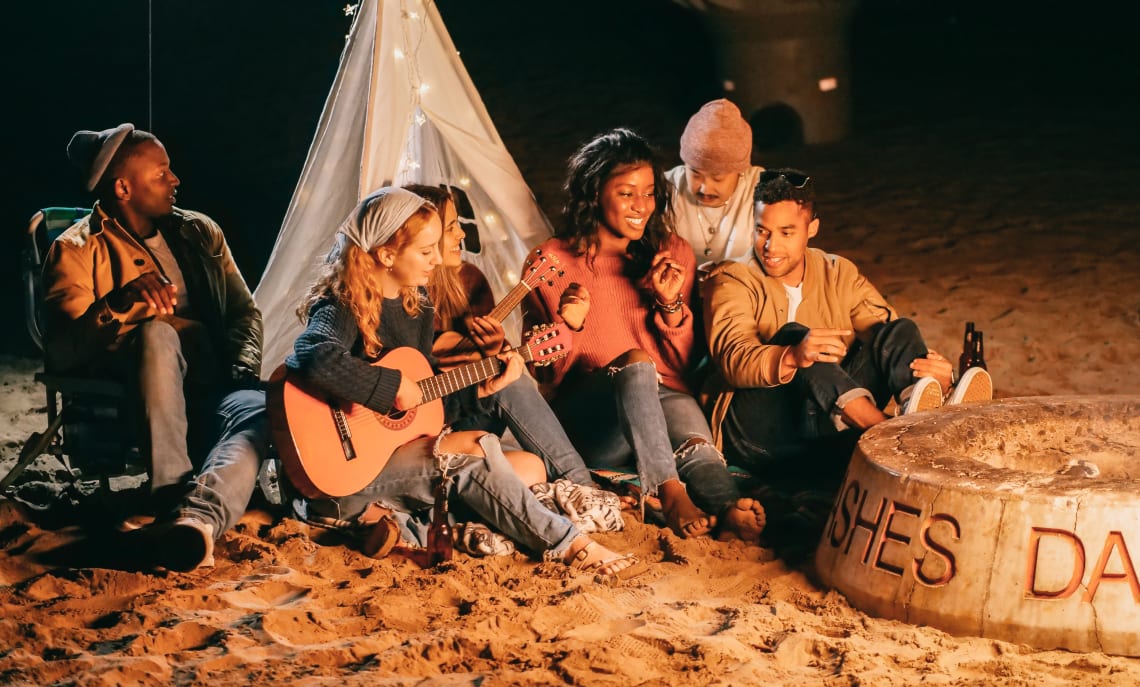 Learning something new doesn't always mean studying. In fact, there are plenty of fun ways to learn outside of a classroom. Whether you want to learn a new language or learn how to surf, ski, paint, bartend, build something, create something, or even learn how to better interact with people, volunteering abroad can help you.
And while you're learning, you also get to teach others things, as well as getting yourself a nice bonus of free accommodation, if you choose your volunteering experience through Worldpackers.
Along those lines, another reason why you should volunteer is that it can help you find you passion during your travel. While you're trying out different things that you don't get to do in your daily life, you might discover talents and pleasures that you couldn't imagine.

To me, volunteering abroad is the best way to learn. That way you get to fully immerse yourself into your surroundings, picking up new skills that will help you later in life. It will also give you some pretty interesting travel stories to tell your friends when you get home.
I've found that often I don't realize that I'm learning something new in the moment, but months later I find myself helping someone with that thing that I just happened to pick up along my volunteering journey.
Besides, your volunteer experience can be great for your resume and can help you gain global competences for today's job market.
All you need to do is show up and be responsible with the tasks you've signed up for, and I'm sure that you will learn far more than you ever expected!
Read more about this: Letter to my former self: 7 things I learned traveling
4. To make worldwide friends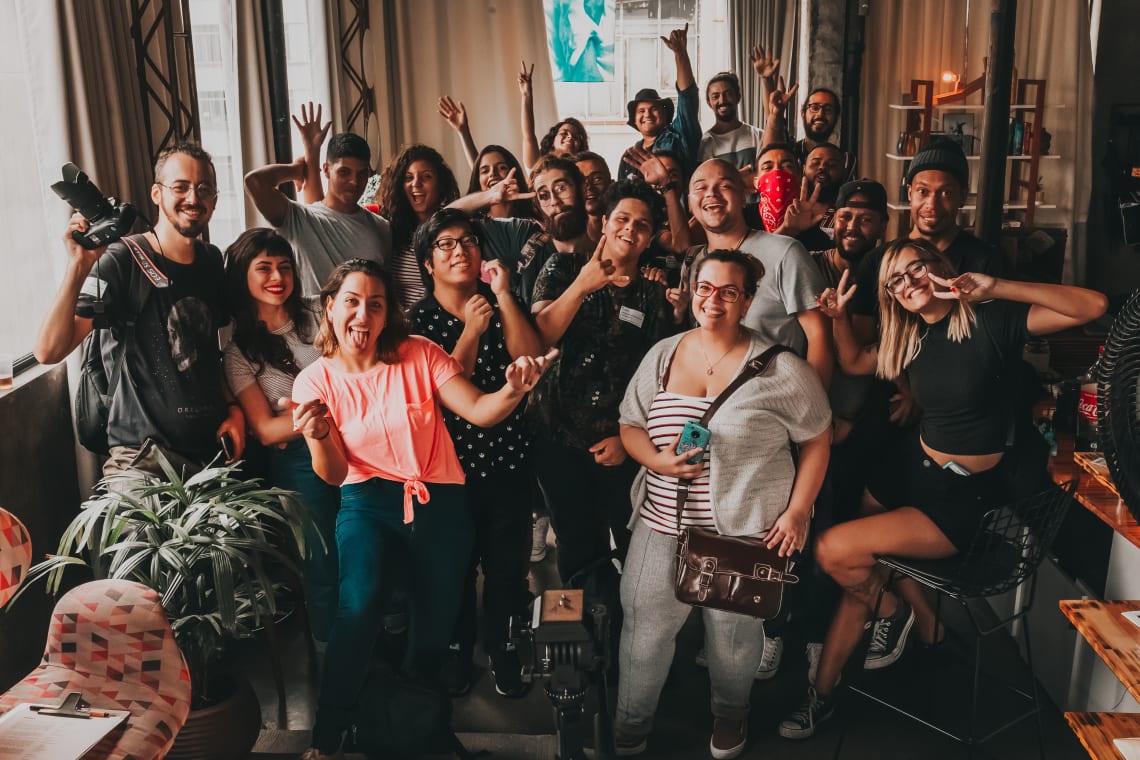 One of the most exciting reasons to volunteer abroad is the different people you meet. I'm a big believer in solo travel because it allows you to be completely free. But I'm also the type of person that loves to talk to other people. And with volunteering, I get to travel alone, but I am always surrounded by beautiful and caring people.
Not only do you get to spend time with your host and the people you are helping, but other volunteers as well. And when you volunteer abroad through Worldpackers, you've got a great community of like-minded people who are all on the same journey as you.
You know that most people you are volunteering with are also doing their part to make the world a better place, so you are going to have your life intertwined with some pretty spectacular humans.

The people you meet will open your mind to new ways of thinking, and help you discover the most authentic version of yourself. When you're volunteering with some incredible people, even if it's just for a few weeks, you make such a strong bond that can turn into a lifelong friendship.
And this is sure to come in handy when you are looking to travel the world and have friends in many of the different countries you are planning to visit!
You might also be interested in these articles:
5. To travel the world for free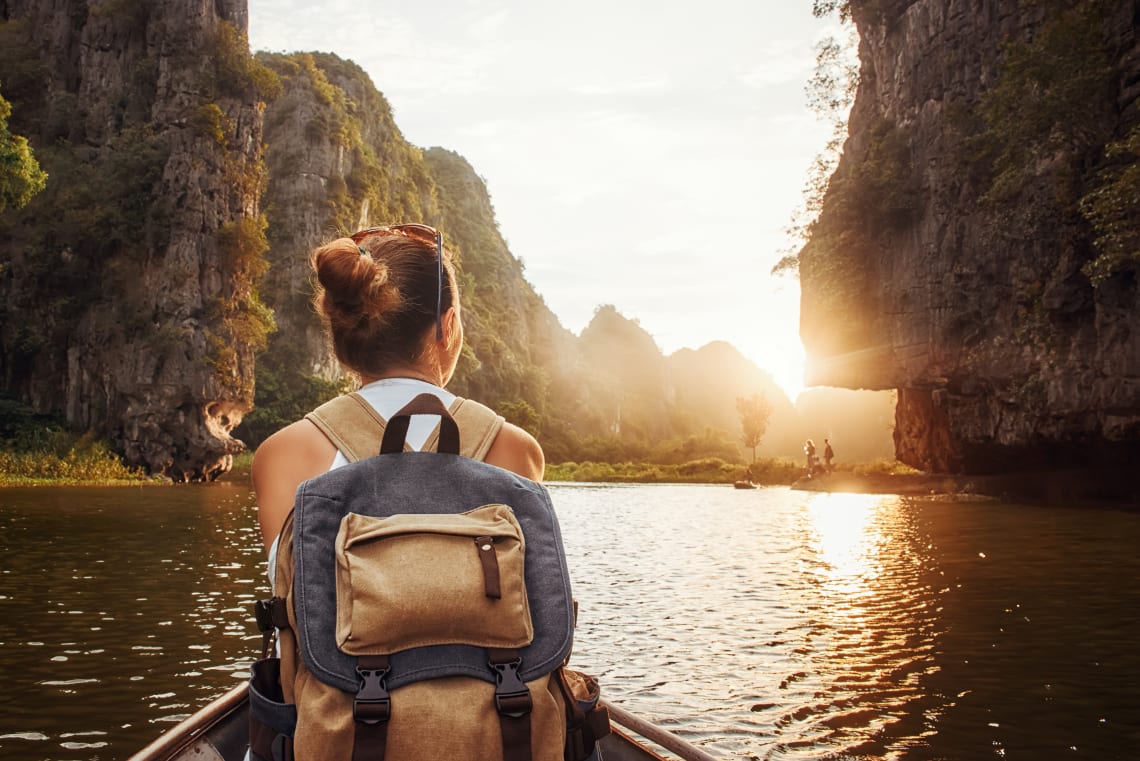 Millions of people dream to be able to travel the world, but unfortunately that is not affordable for most of us. When you volunteer through an organization such as Worldpackers, though, you get to not only have great experiences, but get most of your travel costs for free! Yep, you read that right.
When you volunteer abroad with Worldpackers, your accommodation will be covered, and in many cases you won't pay for some of your meals either. This means that all you need to pay for is your flights and visas. When you look at the normal costs of traveling, you are set to save thousands of dollars!
This makes the concept of travelling the world far more achievable for most people, and you are guaranteed to get so much value from it. Not just in the sense that you are saving money, but also for the people you will meet and help and the experiences you will have.
You will be coming away with memories and stories that last you a lifetime, as well as getting to tick off a bunch of countries that are on your bucket list for a fraction of the cost you would have as a regular tourist.
Don't miss: What you need to know before having a volunteer experience
Is volunteering right for you?
Whether you want to travel, help people, meet new friends, learn new things or try something different for a change, there's always a good reason to volunteer abroad.
So if you're considering it, take that leap of faith. I promise that you will not regret doing it, but you will probably regret not doing it. The benefits of volunteering are truly amazing.
You should volunteer for kindness, friendship, openness and love!
If you're feeling ready to start one of the best journeys of your life, read these articles to find out more about volunteering with Worldpackers:
Do you have any questions about why you should volunteer? Ask us in the comments section!