25 amazing adventures for solo travelers to meet like-minded people
We made a list of the perfect adventures for solo travelers! Volunteer, explore amazing places and make friends from all over the world.
17min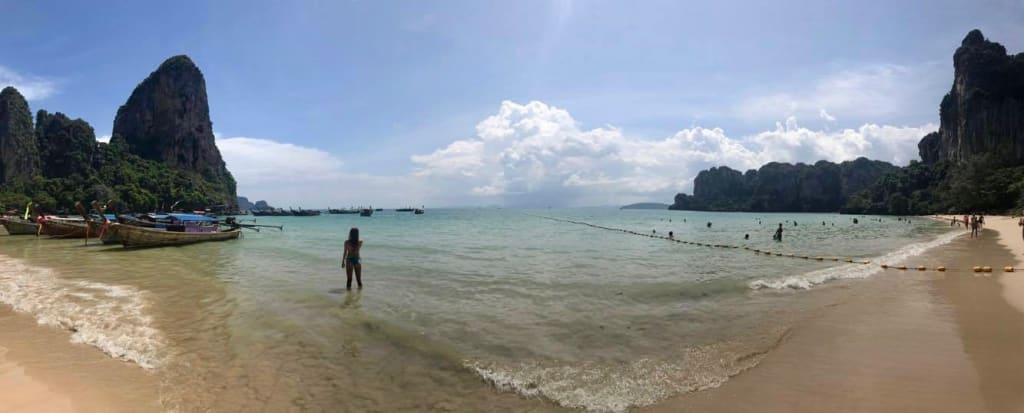 Traveling alone for the first time can seem daunting, but Worldpackers makes venturing out on your own easier than ever. With a wide variety of work and volunteer experiences in countries all over the globe, traveling alone has never been so simple.
All you have to do is browse through the host list for your country of choice, then send a message to the host. They will discuss with you the details of the work exchange, and help you organize your trip. If you can navigate your own transportation, you have the chance to live abroad and experience a new culture first hand.
These work exchanges are not only easy to organize, but they are also incredibly insightful. Getting to live with locals and have a taste of the lifestyle in a different country is a truly unforgettable experience that will change your view of the world.
Here are some examples of 25 amazing adventures that solo travelers can enjoy through Worldpackers. Read on for brief descriptions of the work exchange, followed by actual reviews left by other travelers who have lived the experience themselves.
If you have any further questions about these work exchanges, don't be afraid to sent private messages to these past travelers, or even to contact the hosts themselves (just remember that you need to be a Verified Member in order to do it).
This short video below explains more about how to live your next adventure abroad with Worldpackers:
Worldpackers aims to provide accessible and affordable travel for adventure-seekers, so every member of the community is willing to help spread awareness and advice about travel.
I hope this article will inspire readers to embark on their own adventures in the near future!
25 awesome adventures for solo travelers
1. Teach music to kids and organize a music festival in Kenya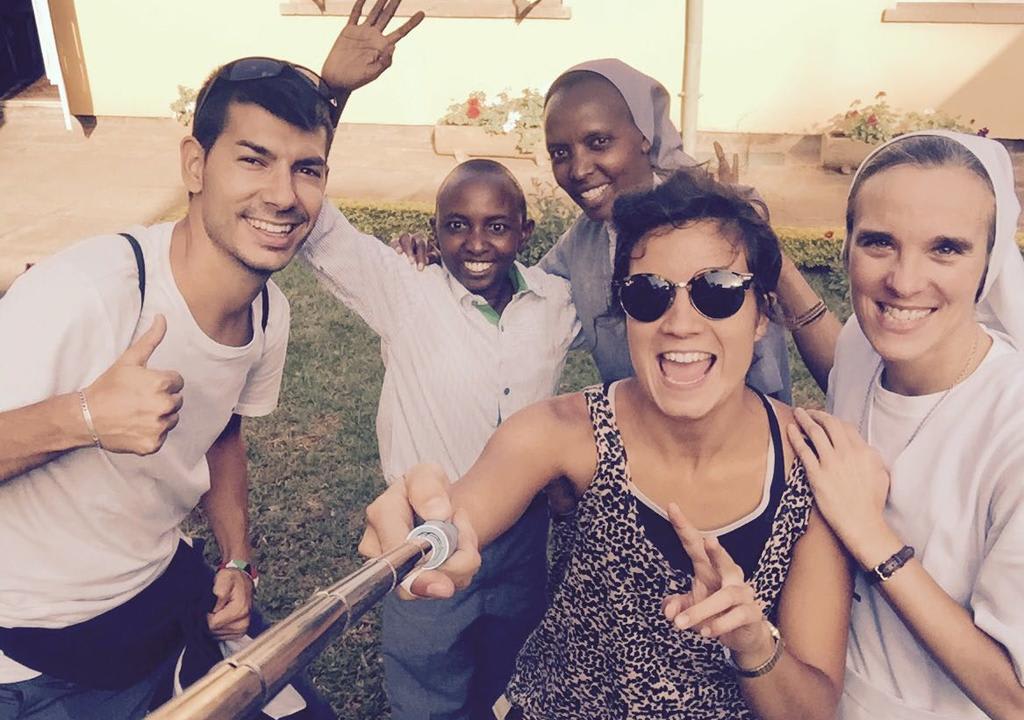 In Thika, Kenya, there is a little organization called Makuyu Kids and Youth Center, where Worldpackers volunteers can go to have a beautiful cultural exchange with local children.
Working as a music tutor, the volunteer teaches basic instruments to the kids and organizes a performance at the end of four weeks. In exchange, the volunteer gets a private room, free meals and laundry, and the chance to explore the surrounding area.
"My stay in Makuyu Kids and Youth Center was amazing. Since the day I arrived in Kenya, William and his family treated me like a KING. The project is very serious and well-organized. It is easy to see the love and discipline that the kids have by the activities. All the time, we had something to do: visiting the children, teaching soccer skills or in educations classes. And what is amazing in all of this, are the sharing of experiences that we can have with them. I fully recommend William, his NGO and Kenya (beautiful land with amazing energy) for your next travel." - Leonardo, Brazil
2. Create delicious dishes for guests from around the world In New Zealand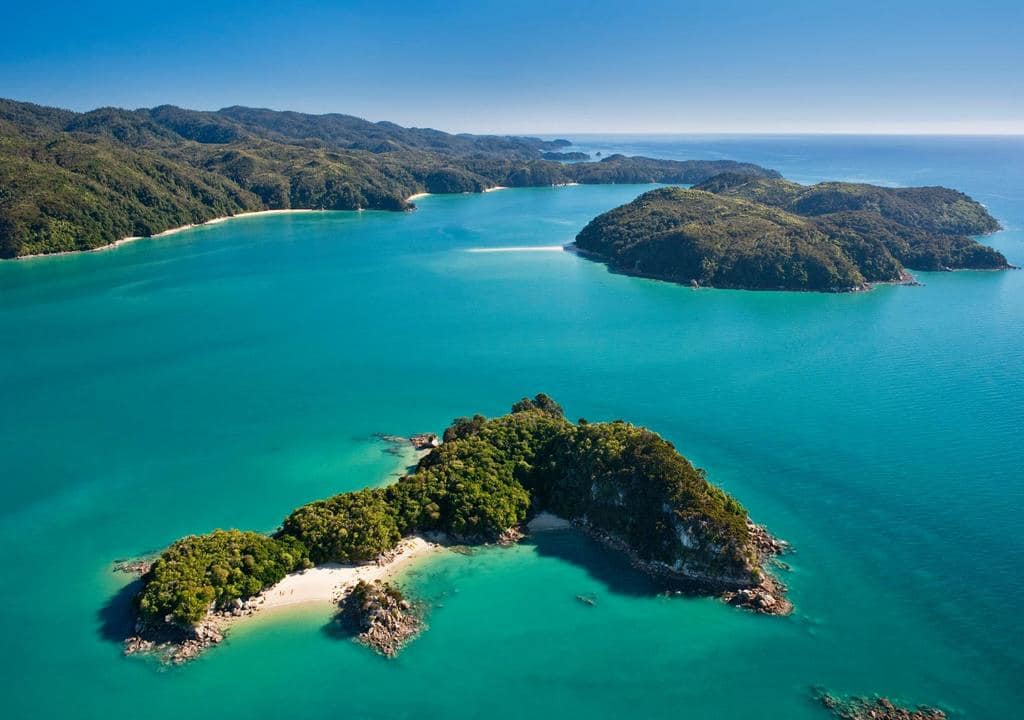 Located in Kaiteriteri, New Zealand, the Kaiteri Lodge accepts travelers to come and work in the kitchen, cooking and preparing meals for the busy restaurant.
You get to live right across from one of the top 10 beaches in the country, which is also near the Abel Tasman National Park. When you're not working hard in the kitchen, you get to have a wild experience in New Zealand, as the hosts help you find fun activities to do like kayaking, mountain biking, and hiking.
"To begin with, my experience was amazing at the Kaiteri Lodge. Being my first destination and as well my first experience in worldpacking, I felt very comfortable and accepted right at the start. You are a team at the lodge, everyone bonds, works together, which I find the most important. My days were never dull. I also was never disappointed for supper either (The Chef Liam, is one amazing Chef and always cooked a great meal for us workers.) The staff was very resourceful, engaging and overall really nice! I would recommend this place for everyone, worldpacking or even just to stay a night." - Sabriena, Canada
3. Learn New bee-keeping skills in Nepal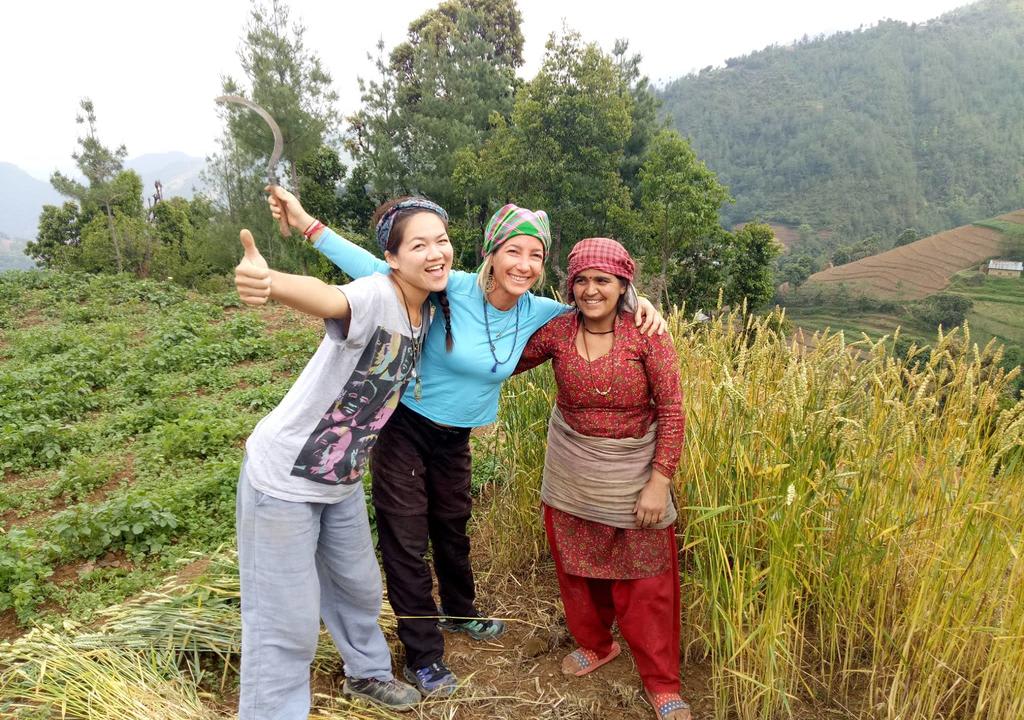 Visit Dhungkharka in Banepa, Nepal, for an enriching experience. This organic farmstead hosts up to 15 travelers at a time, and the host, Kamal, is eager for some helping hands in exchange for exciting cultural insights.
Most volunteers are working in bee-keeping at the moment, building wooden bee homes and collecting honey in exchange for all meals and accommodation.
"The accommodation is just perfect, the landscape you can enjoy is simply awesome and the food healthy and delicious. I would recommend this place to everybody who wants to recharge the batteries and taste the real lifestyle and culture of the mountain life in this area!" - Francesca, Italy
4. Work in a hostel and learn to surf in Japan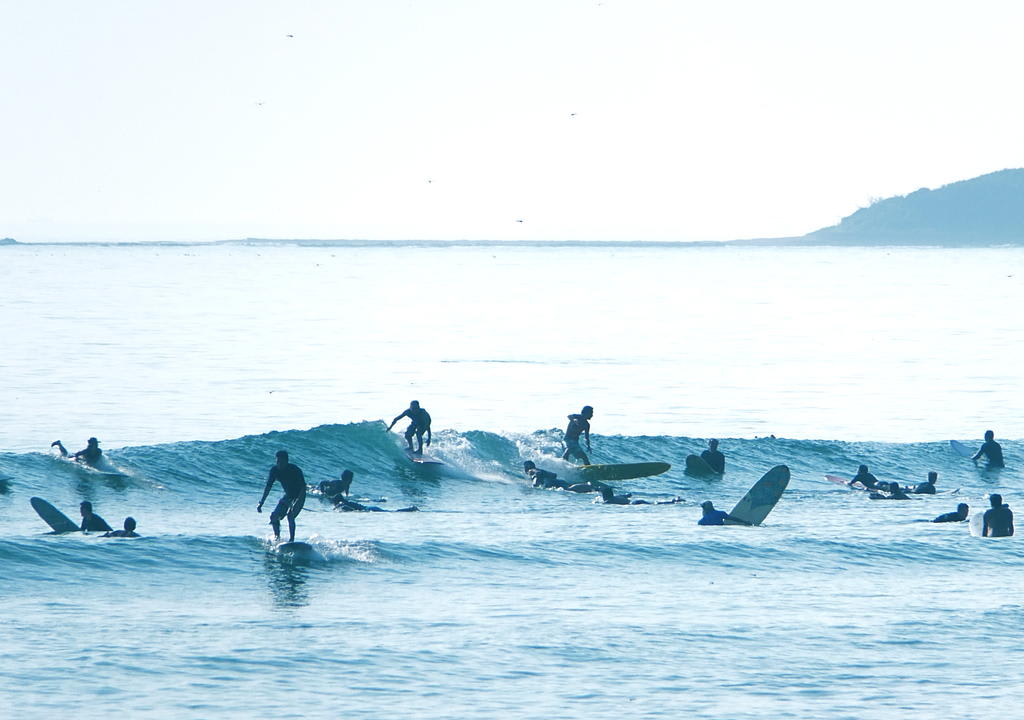 Come to Aoshima in the South of Japan and work just three hours a day in exchange for living in one of Japan's best surf spots.
After completing your cleaning, housekeeping, or reception tasks for the day, you can spend time in nature hiking, exploring, and of course, learning to surf. The host provides you with surfboards and surf lessons, as this area is known as the "Hawaii" of Japan with its amazing waves.
"It has been a gorgeous experience with Toshi at Hooju Hostel. He is a wonderful person and always makes you feel all right. The tasks to be done are simple and regularly finished in two or three hours, after that you have the free time to go to the beach, learn to surf, bike or plan a trip to places nearby. Aoshima is very relaxed, has no big hotels or anything like that. Tourism is mostly local, which may be appealing to those who want to learn or practice their Japanese. More than grateful to have had the opportunity of this exchange." - Fernando, Mexico
5. Help In a beautiful garden in rural Austria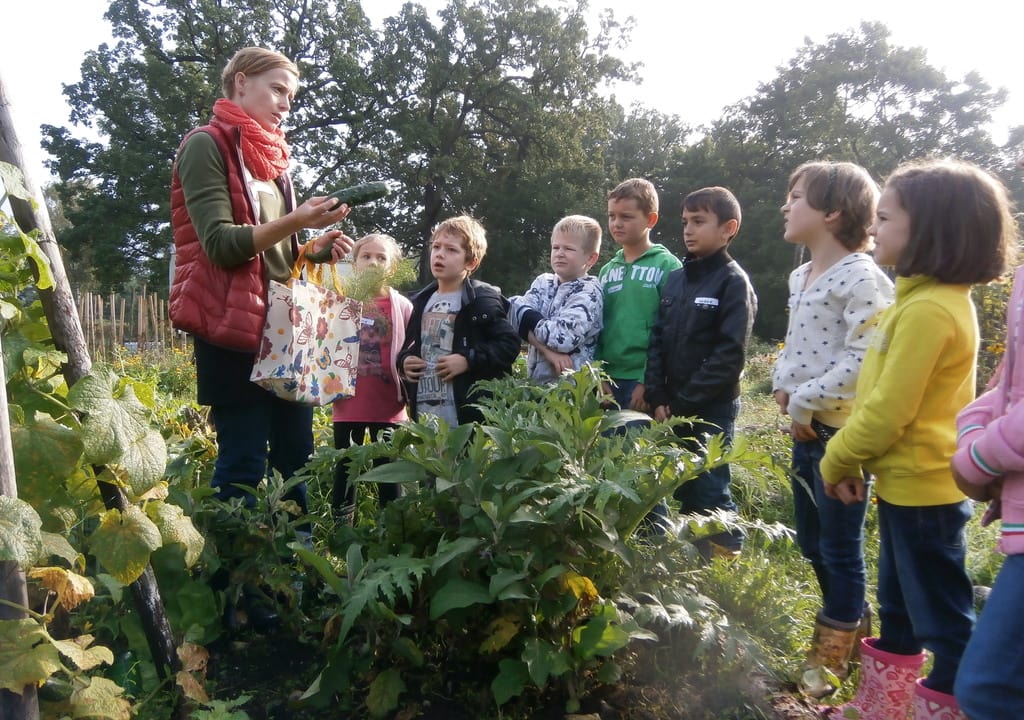 KGN is a non-profit organization in Weiner Neustadt, Austria, where the host, Verein, teaches volunteers about sustainability and environmental knowledge.
The harvest work is flexible and requires independent, proactive volunteers willing to help out. Volunteers get to enjoy 2 days off a week and can use bicycles and kitchen facilities to make their stay more comfortable.
"Best experience ever. KulturGutNatur is a place of sharing, learning and caring, where you can meet a lot of nice people. The community is really interested in preserving nature and they are doing a beautiful job. I learned a lot from you, KGN! I definitely want to go back." - Raisa, Brazil
Planning a trip to Austria? Check out The best Austrian mountains to visit.
6. Fight against world hunger in California, USA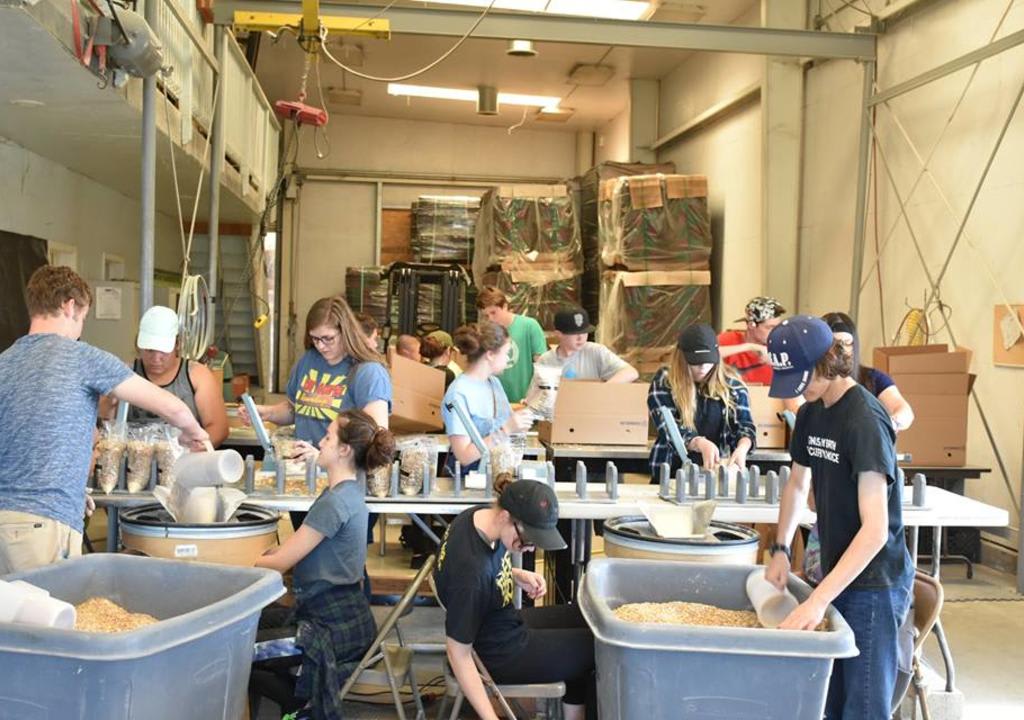 Join this non-profit organization in Fresno, central California, and help process and ship food to nations suffering from hunger.
The work and length of stay are flexible, so the host Glean and her workers are happy to accommodate you. You get to live in a comfortable dorm, eat free delicious meals, and enjoy a public computer and swimming pool, all while doing a good deed to help the impoverished nations of the world.
"This is a wonderful place to stay. This was my first experience as a backpacker and it was awesome! You'll find the kindest people on Earth working here. Food was more than enough and excellent. Hours of working are long and exhausting but knowing that you're doing it for the people in need makes it all better. The hosts treat backpackers like family and they spoil you as if you were their son. You have the opportunity to meet backpackers from all over the world." - Javier, Mexico
7. Create a new backpacker hostel in Tel Aviv, Israel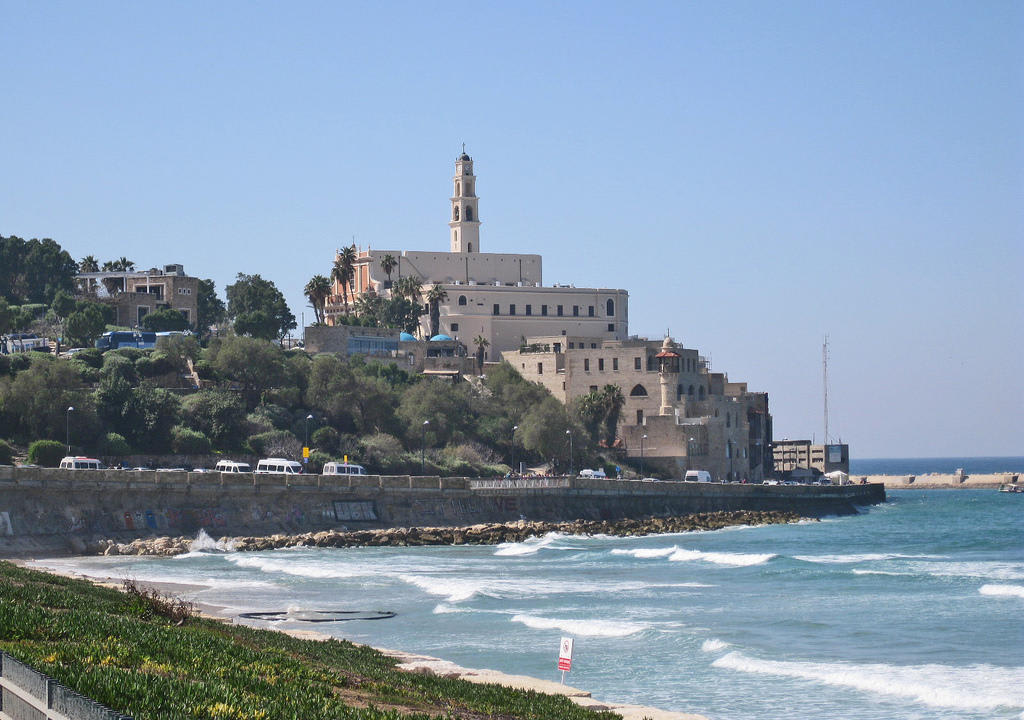 Jaffa backpackers hostel needs help with all sorts of work as they set up their hostel in Israel. Staying with Omer and his team means you get to live in the heart of Tel Aviv-Yafo with two free meals a day, discounts on parties and drinks, and two days off a week to explore Israel.
The team is looking for any sort of productive work, like painting, decorating, gardening, or any other sort of handy skills.
"I was so afraid and nervous for my next three weeks there. But this team made everything easy and exciting for me. They were so kind to me, very welcoming as people and as hosts."- Juan Pablo, Ecuador
8. Help in a local farm in Tanzania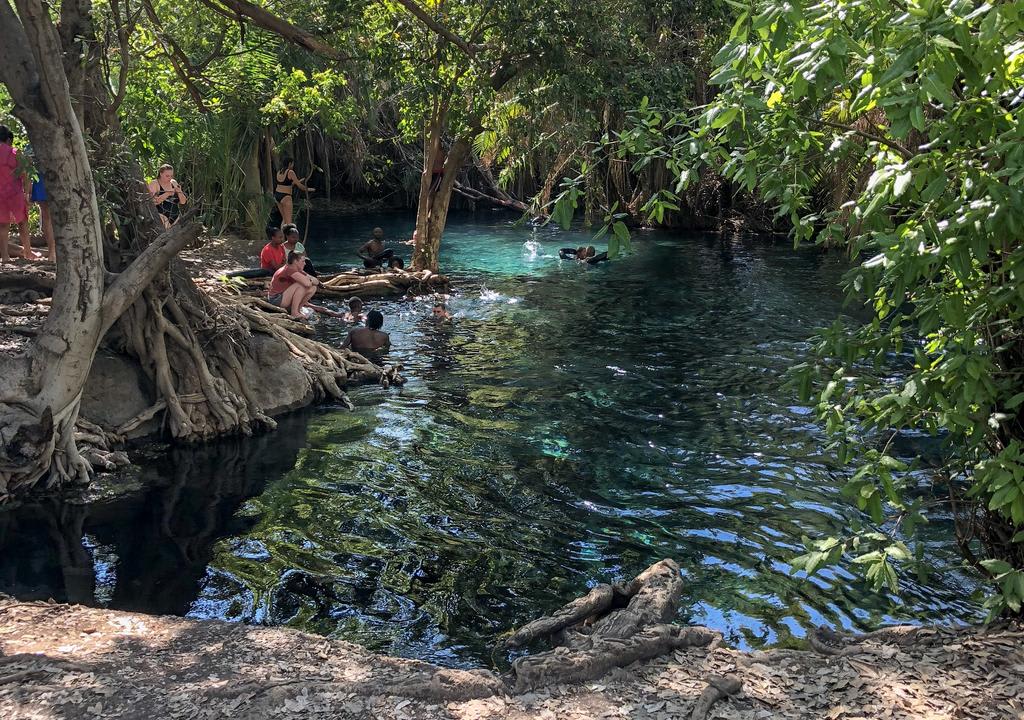 Located in Arusha, Tanzania, this Worldpackers experience allows travelers to live with a local family and learn Tanzanian language, culture, and traditions.
The host, James, asks for volunteers to help in the garden and help with the animals, and in return, he treats them as part of the family. Travelers really get to know the locals and see how the academic system works, while developing close relationships with the local kids.
"I never felt in that way before, this was for sure the best experience of my life. This experience made me change a lot and it made me become a better person and I will always be so grateful to this family and to all those kids cause they've changed the way I look at things. I was the one who had to come here to help, but instead they helped me. I never felt so loved, among other things by people who have received little or not enough. I invite you to spend some time in this village, cause the place is just amazing, the hosting family is just the best you can get and the kids adorable!" - Beatrice, Italy.
9. Volunteer at Jimmy Jumps Backpacker Hostel in Lithuania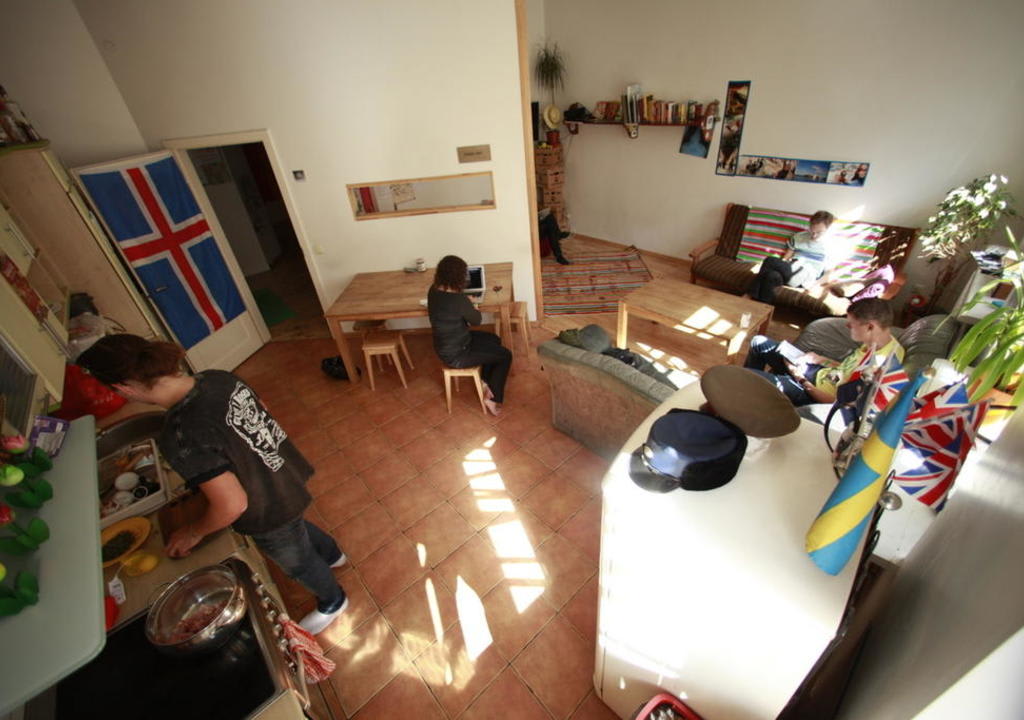 If you speak intermediate English and love meeting new people from around the world, volunteer your skills at this exciting hostel in Vilnius, the capital of Lithuania.
The hosts are looking for people who can show guests an amazing time, whether through reception, housekeeping, bartending, or taking guests on tours around the city. Whatever skills you can offer, Jimmy Jumps is happy to welcome you into the family.
"Jimmy Jumps is a great place to volunteer, met so many lovely people! Everyone was super welcoming and the hostel has a great atmosphere. Learning how to lead pub crawls was a great adventure!! Would love to come back and volunteer again, thanks to everyone at the hostel for having me." - Abigail, United Kingdom
10. Learn about Buddhism, meditation, and help out in a garden in Thailand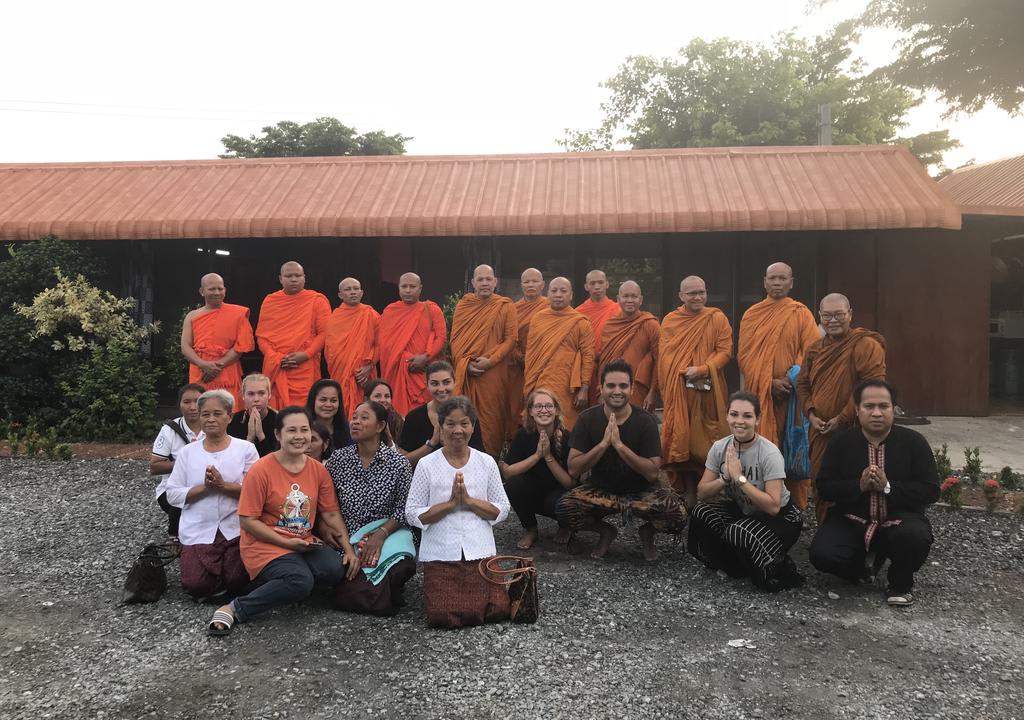 Dhutanga Insight Meditation Center, located in the Bang Sao Thong District of Thailand, has ten five star reviews from travelers who absolutely loved this unique experience.
This non-profit local Buddhist community, and you are expected to donate a small amount of money to contribute to electricity and food (all of the food is donated!).
Come here with an open mind, as there is no wifi and you will be living a purely Buddhist lifestyle among the monks. If you respect the culture and help with few, basic maintenance and housekeeping tasks, then you can truly appreciate the beauty of meditation and Thai food.
"It was a great place. The time I was there it had a lot of other volunteers also, so a place with so many different cultures. The staff was great. The jobs were not hard, basic stuff few hours a day. And you get to learn so-so-so much from the monk. They teach you Thai, about Dhamma and Buddhism. You get to meditate with them. It was all a great experience!" - Johanna, Estonia
11. Use your handyman skills in Puerto Escondido, Mexico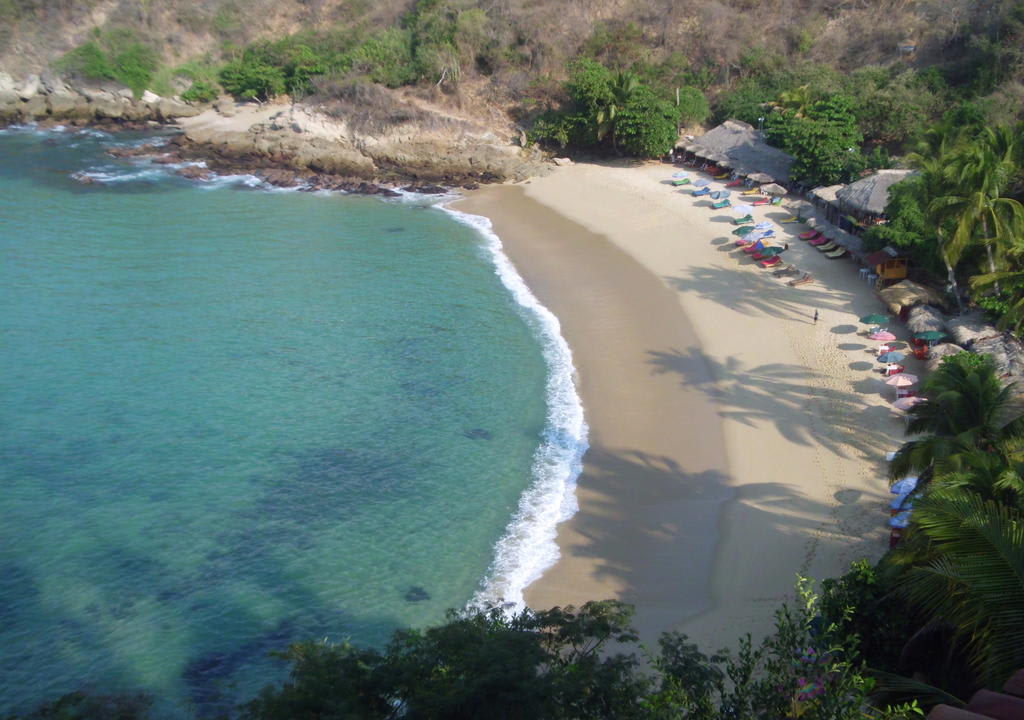 Tower Bridge Hostel in Puerto Escondido accepts volunteers with any sort of useful skill for some hands-on maintenance work.
Whether you speak English or Spanish, Erik welcomes travelers into his hostel's friendly environment and promotes cultural exchanges between guests and volunteers alike. You can enjoy some amazing surfing, biking, and exploring Mexico on your days off.
"Working in Tower Bridge was simply amazing! I had a great time and made friends for life! The owner Erik and the managers Isa and Dani are the best, always trying to understand and help the volunteers and take care of everything need to make the hostel one of the best places (guests just can't leave the hostel because it feels like home)." - Mariana, Brazil
12. Learn about tea In the mountains Of Vietnam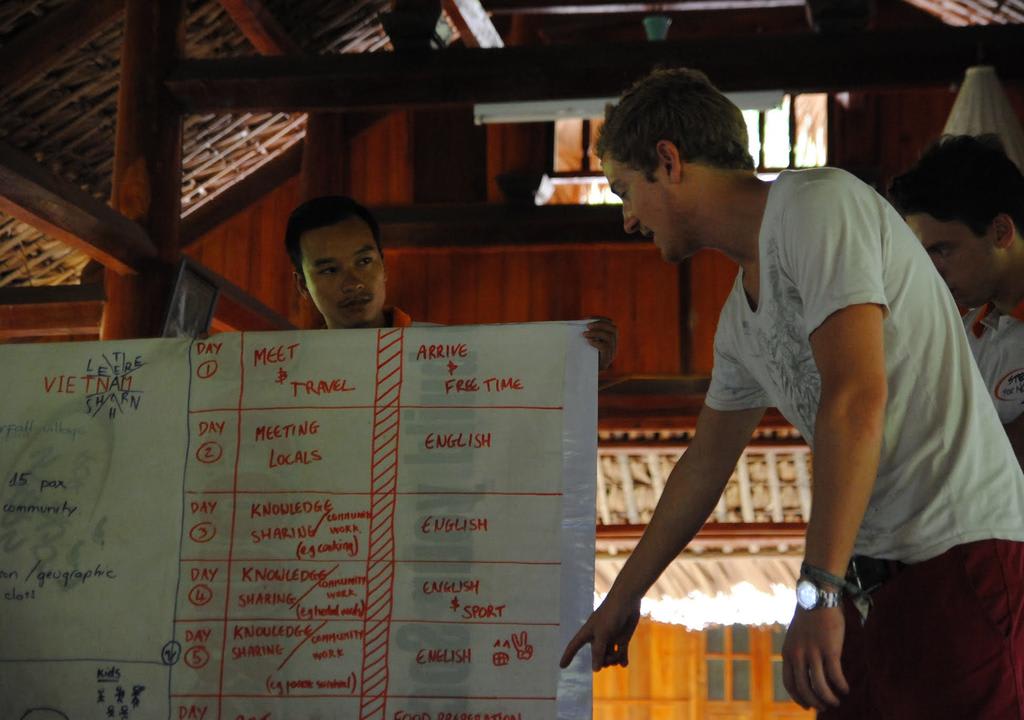 This Eco Village in Ha Giang, Vietnam accepts travelers to help with various tasks, including video-making and social media, and teaching languages and social work.
This beautiful area in the mountains is known as the homeland of the tea plant, where local tribes harvest the tea and live a peaceful lifestyle. Volunteering here allows travelers to experience this unique local culture while enjoying free tours around the scenic area.
"Overall great experience! We went picking up the tea and processing it, learnt how to work with bamboo and taught to the local children English in the weekend! definitely recommend, staff was awesome, felt like home!" - Davide, Italy
13. Help out in a hostel on Ireland's Atlantic Coast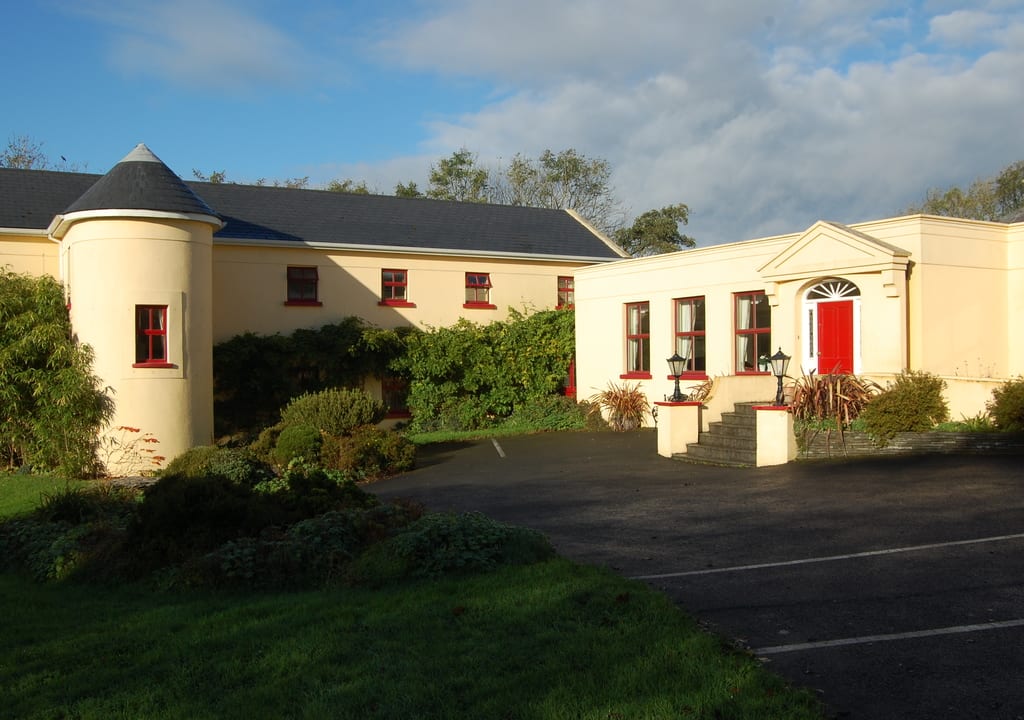 Visit the Connemara Hostel in Leenaun, Ireland, and help out the host, Fergal, with some basic tasks. If you speak good English, you can work in reception greeting and helping guests at the hostel while enjoying a couple days off each week to explore Ireland.
The hosts provide you with free transport so you can immerse yourself in western Ireland's mountains, rivers, and hiking trails.
"Nice hostel to spend some weeks and enjoy the nature of the place." - Iñigo, Spain
14. Explore Western Australia's farm and wine region while working on a chestnut Farm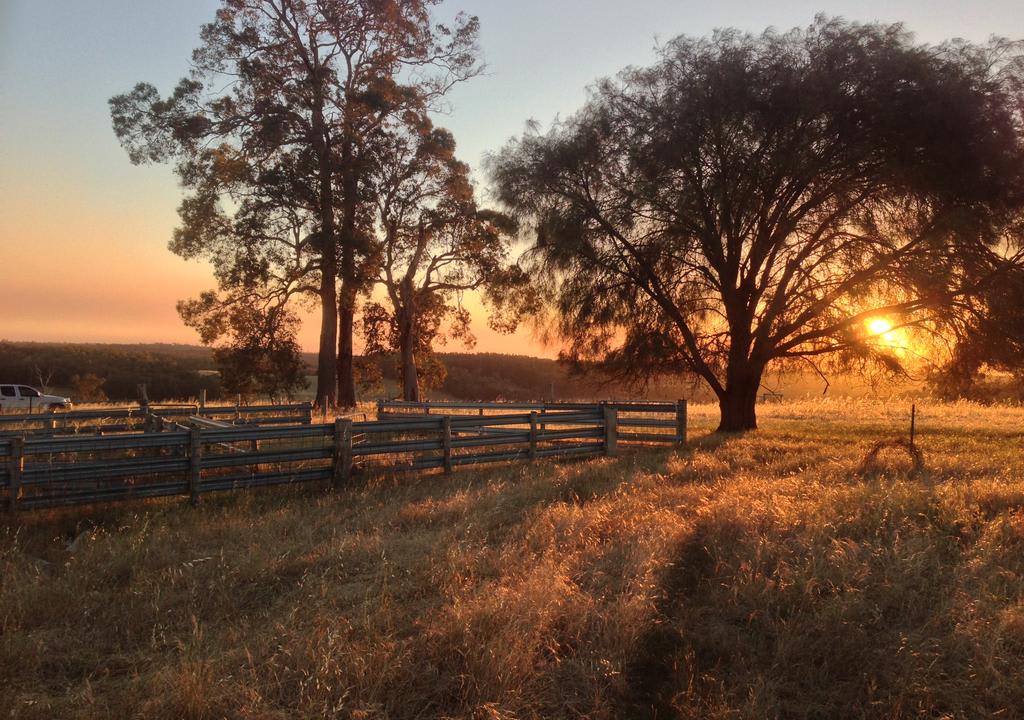 Located in Nannup, Australia, the Chestnut Brae Farm is looking for volunteers to help with general farm work including feeding and caring for animals and maintaining the chestnuts. In exchange for 6 hrs per day of work, volunteers get free laundry, meals, and accommodation in a gorgeous, pure area of Australia.
This region is known for amazing wine and food, and it's easy to explore surrounding vineyards and towns from Nannup.
"It's been a wonderful experience, Linda and John are the best hosts you can hope for. They are very nice people and treated us like we were family. The farm's beautiful in winter (no snakes or spiders lol) and Western Australia turned to be an amazing place to visit and get lost on its roads." - Miguel, Spain
15. Volunteer creating art and music in a historical town in Portugal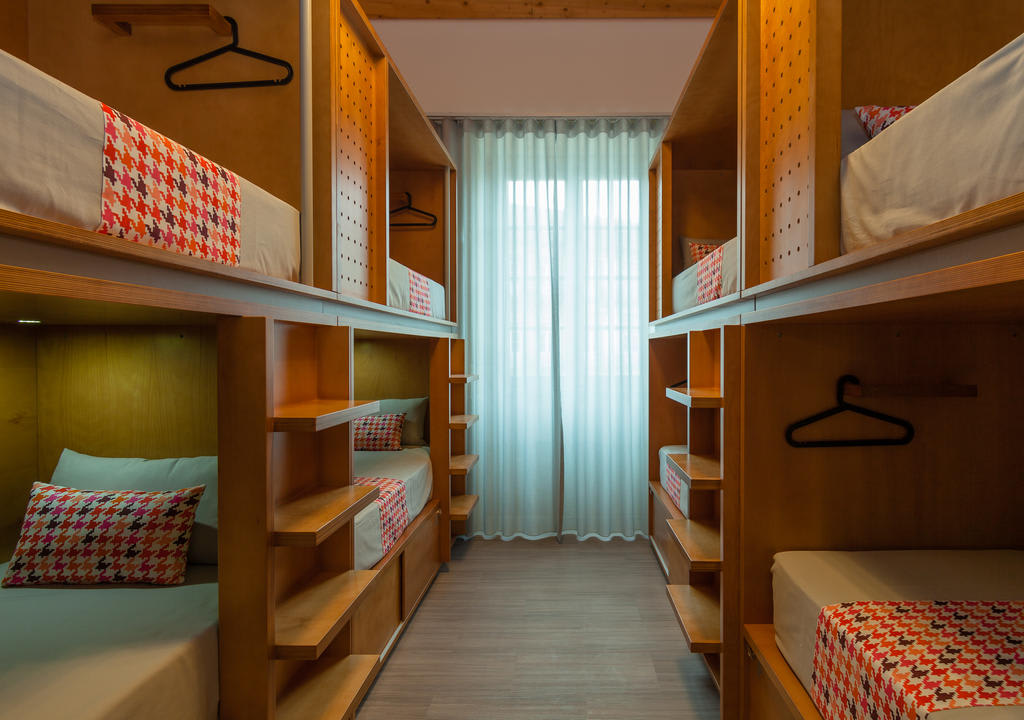 Working at Hostel da Praça in Santa Maria De Feira, Portugal, allows travelers to utilize fun skills like party promoting, bartending, performing music and creating art for the building.
This town hosts one of Europe's largest medieval festivals in the summer, so this is an interesting way for travelers to get in touch with the rich history and culture of the area. Living near the beach and the mountains, there is beautiful nature here as well as historical significance.
"I would definitely recommend this hostel to anyone including new and seasoned travellers. The team are amazing and very helpful. This was my first time away and I have absolutely no regrets. Paulo and Carol along with everybody else are awesome." - Tom, United Kingdom
16. Help patients in a meditation center in Myanmar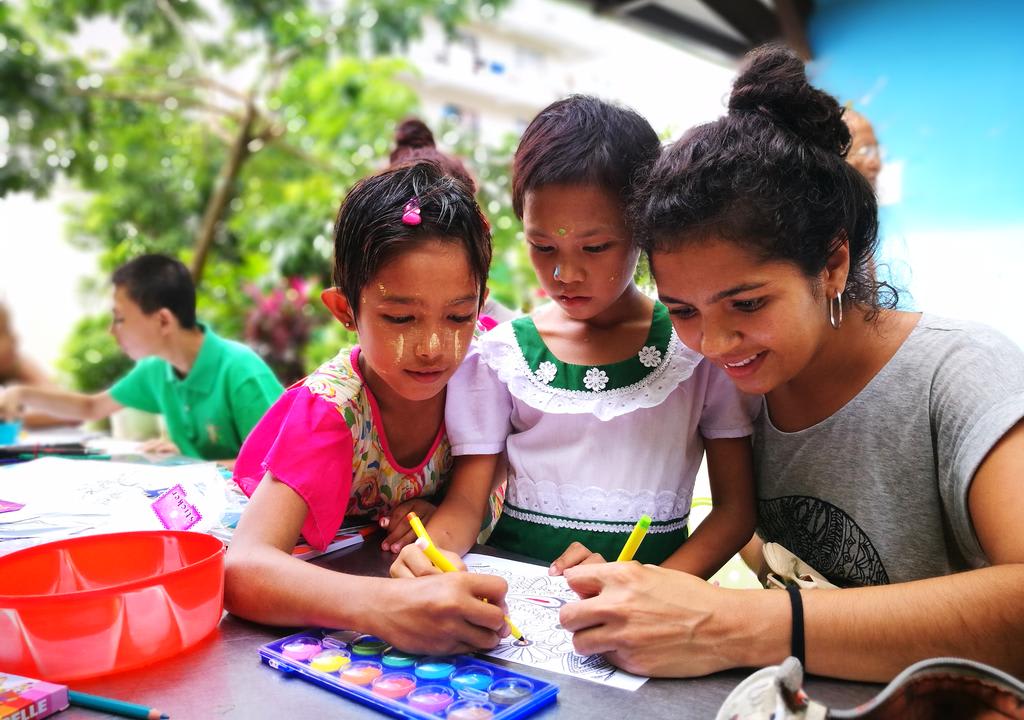 Thabarwa Meditation Center in Thanlyin, Myanmar, is a humanitarian organization that provides care for struggling people of the local community.
Volunteers can practice good deeds by helping patients with physiotherapy and general care, and they can also teach English, create art projects and care for the garden and the local children.
There are plenty of ways for travelers to help the community, in exchange for learning about yoga and meditation and enjoying free meals, accommodation and language lessons.
"I have been in Thabarwa Nature Center for the last 3 months already. When I arrived, nothing was as I expected, an experience that I couldn't imagine. The center, the people (locals and foreigners), the activities, the daily life in that lovely community was surprising. Every day I learned about something. Prepare yourself for an unforgettable journey. I totally recommend all of the persons to come here and have this experience. Don't hesitate and open your hearts and your minds to Myanmar's people." - Blanca, Spain
17. Work in reception in the heart of Transylvania, Romania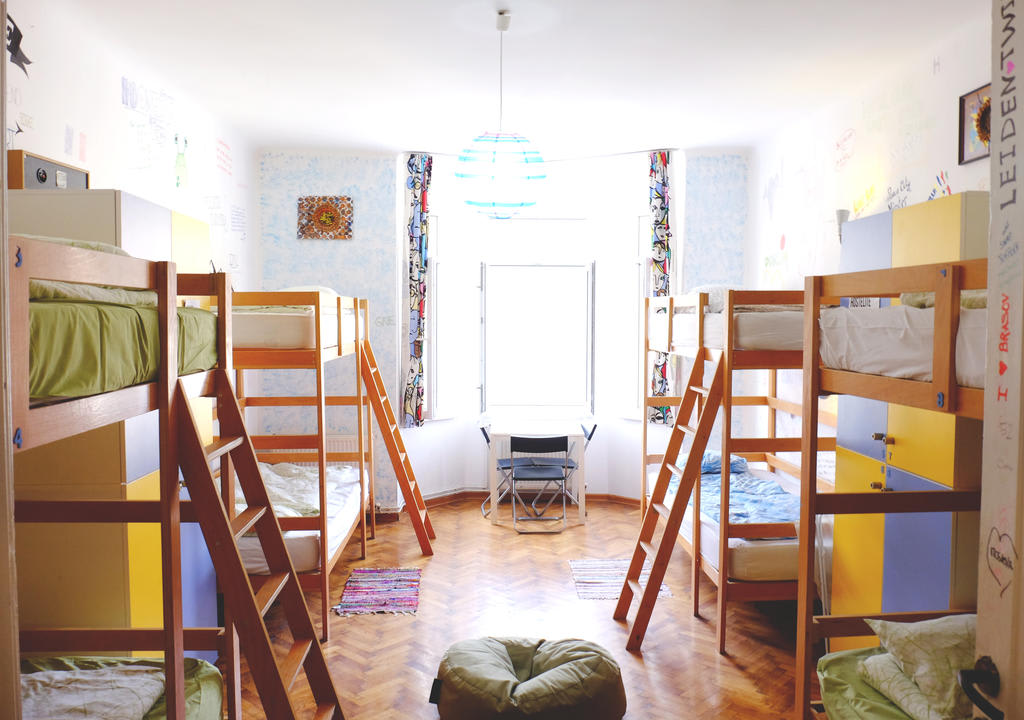 Centrum House Hostel is located in Brasov, Romania, right in the center of the famous Romanian area known as Transylvania. Full of mountains, ancient castles, and adorable villages, this corner of the world looks like it came out of a fairy tale.
Volunteers work in reception, greeting guests and checking reservations, and with their two days off they can enjoy free tours around this incredible Romanian town.
"The Centrum House Hostel is a great Hostel. You have a big kitchen and nice bar. The rooms are big and comfortable. Seba from the reception was always helpful. Brasov is a beautiful city, you have the mountains just five minutes from the Hostel and the work is easy, so you always have time to do what you want in your day." - Lothar, Argentina
18. Develop your sustainability skills in an Eco-Village In Colombia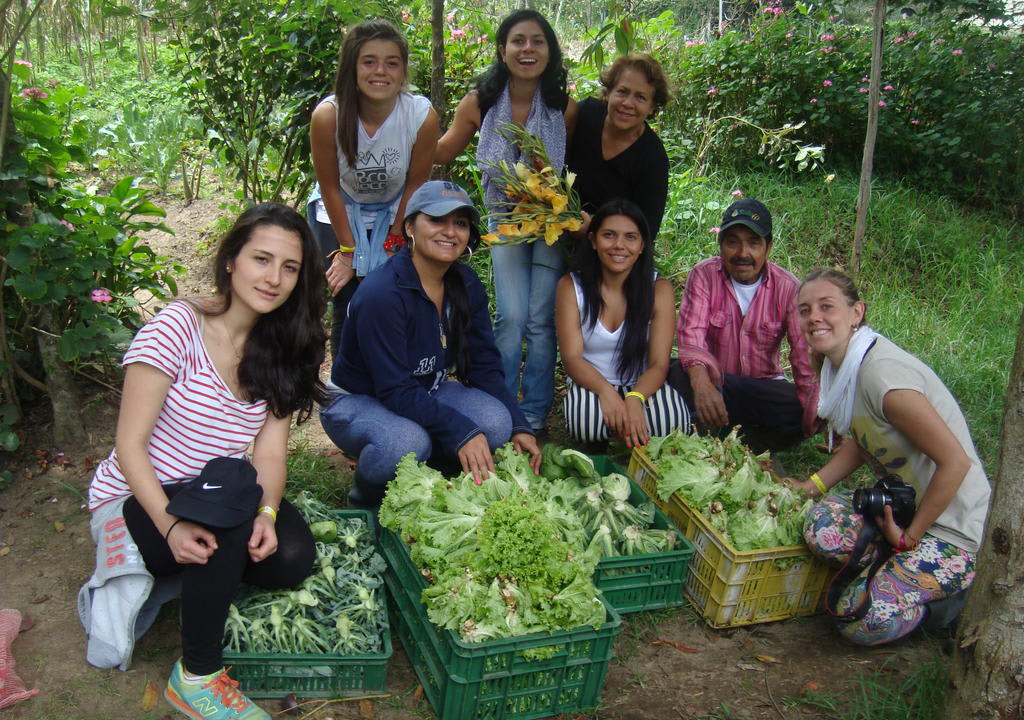 Located in Granada, Colombia, Varsana Eco Yoga Village aims to engage locals and volunteers in sustainable activities while teaching everyone about Hatha yoga and meditation.
Travelers get to work in the organize garden, create environmentally friendly design or construction projects, work in the vegetarian kitchen, or participate in art and education programs for local children.
"Prema was always attentious to our needs. I had a really nice time in Varsana Eco Village, the Hare Krishna culture there is very interesting and the people very welcoming! The food is also great, every meal I took was different, and vegetarian with organic products every time. If you have the opportunity I cannot recommend enough the Temazcal experience on Sundays, it was one of the highlights for me! Thank you for everything." - Miguel, Portugal
19. Volunteer in a beautiful seaside town in Maine, USA
Maine locals Mark and Buzz run a gorgeous inn in Boothbay Harbor and are looking for volunteers to help them out.
After helping with basic tasks around the inn, such as helping the kitchen, working in reception, and cleaning and housekeeping, travelers can enjoy hiking the nearby mountains and exploring the picturesque ocean scenery. This is a must-go adventure in the United States!
"At Topside Inn you get welcomed by your hosts Buzz and Mark in the best way. They are keen on having a good team working together and run a tight ship but that doesn't mean there no time for fun. They were helpful in your learning your way around the kitchen and the accommodation was fantastic. I'd recommend this place for people who want to see a beautiful part of Maine and know what hospitality is supposed to be like." - Jon, Sweden
20. Teach local students in Morocco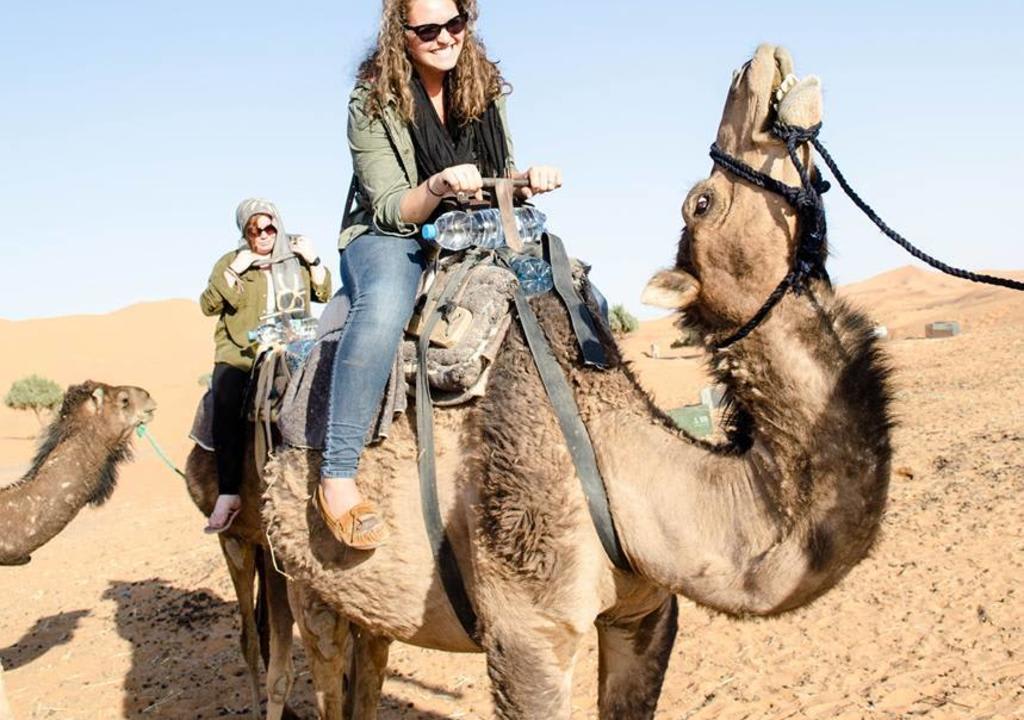 The British Academy accepts volunteers to engage with their students in their Berrechis, Fes, and Casablanca schools. The cost of living is very cheap in Morocco, though volunteers barely need to spend any money here, so this is a great experience for a traveler on a budget.
The program encourages travelers to enlighten the students about their own cultures and lifestyles, as well as make videos, advertising material, and art projects for the school. The program also encourages travelers to explore Morocco on their days off.
They'll even help organize a camel ride through the desert for you!
"I have been to both the Casablanca and Fes Academies but I spent most of my time in Fes. I really recommend the school, the city, and the country. Worldpackers made this experience unforgettable. I feel very grateful for all the care, love and fun we had together. We got to work as a family and British Academy felt like home." - Gabriela, Cuba.
21. Help with eco-farming in Huancayo, Peru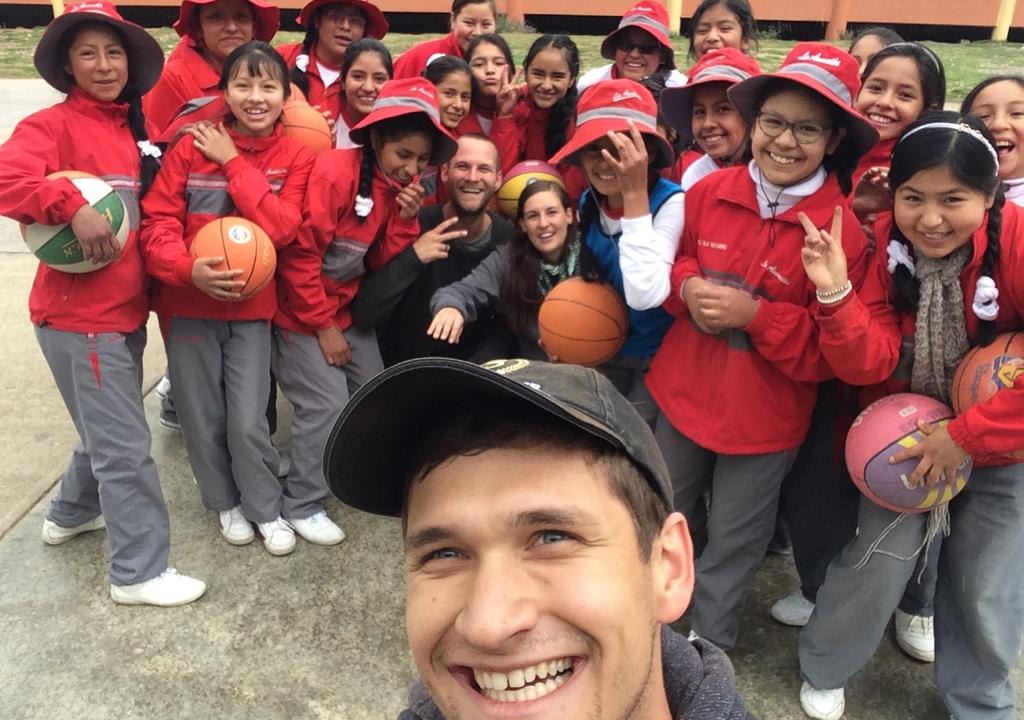 PERU PERU Volunteering is an organization with the goal of helping provide good education to very poor children in Peru. They have many different volunteering opportunities, this one revolving around permaculture and developing an eco-garden at the organization's headquarters. Volunteers get to help maintain and grow the garden while teaching local kids about it and getting them involved in nature.
This rewarding experience requires a small fee to help cover the living costs, but the incredible reviews from past volunteers prove that this money is worth it.
"The family made me feel at home, part of the family. It is a really good experience! I worked with the kids in Huancayo and a tribe in Satipo. You not only go there to teach what you know, you also learn a lot with them, through the culture, their lifestyle and each one of them. A little help that makes a big difference in their lives. Thank you Peru Peru Volunteering!" - Lorena, Paraguay
22. Show off your construction skills in Corfu, Greece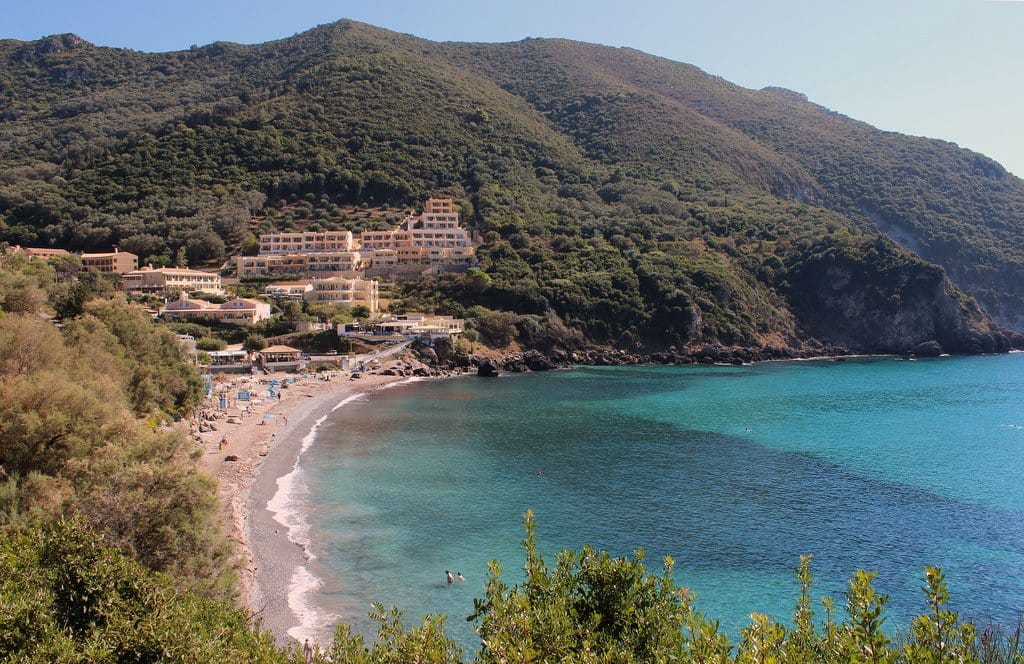 Come to Corfu Backpackers Hostel and soak in the sunny island life in Greece. This hostel needs maintenance work from travelers with experience in construction, plastering, painting, and decorating.
In exchange for the manual labor, the host offers three meals a day, pick up from the airport, and free activities like kayaking, hiking, biking, and partying.
"Seriously, I hate this place, because it brings me a lot of good memories that I can't bear to leave! I got to learn their language, their culture and so on. I met a lot of fantastic people and made friends with people from all over the world. Magda is a good host, she treated me like her daughter, took care of me and made sure I was really ok. I feel like part of her family! The accommodation, food and free tours are good, work is easy as well. Overall, it's a great experience, if you're in doubt, don't think, just apply and try it!" - Evelyn, Malaysia
23. Teach English in the mountains of Vietnam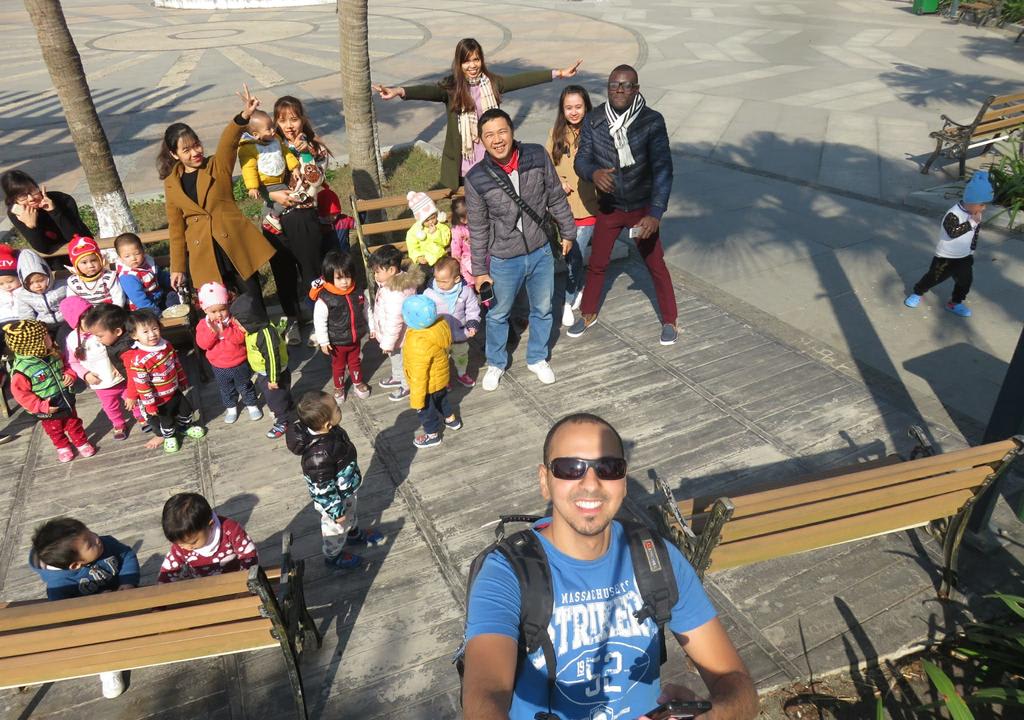 Ngoc Hoa Preschool is situated in the relaxed village of Viet Tri, Vietnam, where nature flourishes and the local children are eager to learn. If you are a patient, compassionate traveler, volunteer here and improve the kids' English skills while exploring the local area.
The host, Alex, always organizes day trips around the area for volunteers to soak in the Vietnamese culture and landscape, while providing them with free meals, laundry, and language lessons.
"Alex and his wife were THE best! I feel so lucky to have found them. They went out of their way to make my boyfriend and I feel welcomed and adjust to the teaching life as we had no experience. The Homestay was was clean, efficient, and the food was delicious! They also took us on various trips during our stay to show us around Vietnam. The school was amazing! Our host took the time to show us exactly what it took to teach children and adults of many ages in order to succeed. Everything that is stated in the ad is all true! We had the time of our lives! I highly recommend them!" - Karen, USA
24. Join a local family and help run their hotel in the French countryside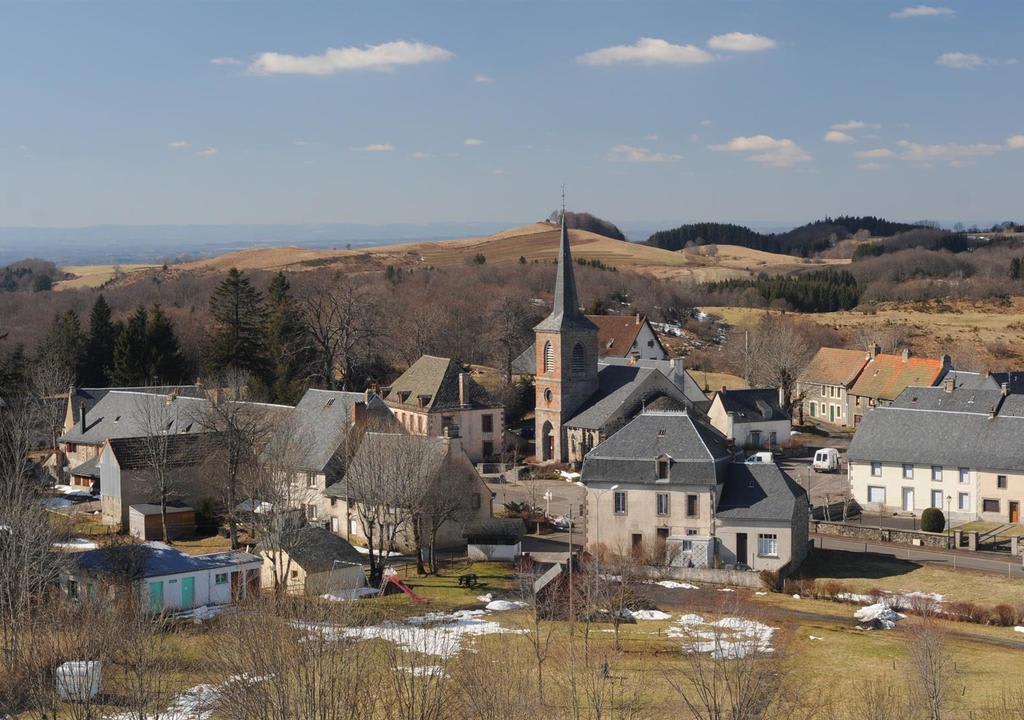 Auberge de la Providence, located in the remote village of Saint-Donat, France, is looking for hardworking volunteers to help take care of the restaurant and hotel.
The host, Eric, emphasizes the family approach, welcoming volunteers into his home and feeding them local food while encouraging them to help with various tasks around the house.
This Worldpackers experience allows for plenty of time with nature, as you can bike, hike, and walk through the surrounding countryside and even visit a nearby ski area.
"It was my first experience as a Worldpacker and I really enjoyed it. The Alberge is charming and very pleasant. Saint-Donat it's a tiny village, calm, quiet, with beautiful mountains and a small waterfall. I got an amazing month, with hot, sunny days and fresh nights. About my tasks, I had a nice time working in the kitchen with Caroline. I loved walking the dogs in the afternoon. They're sweet. The only thing to consider is that the village doesn't have public transport. I think the best is rent a car for a few days and enjoy the medieval villages around and landscapes." - Fernanda, Brazil
25. Work the night shift in a party hostel in Bosnia And Herzegovina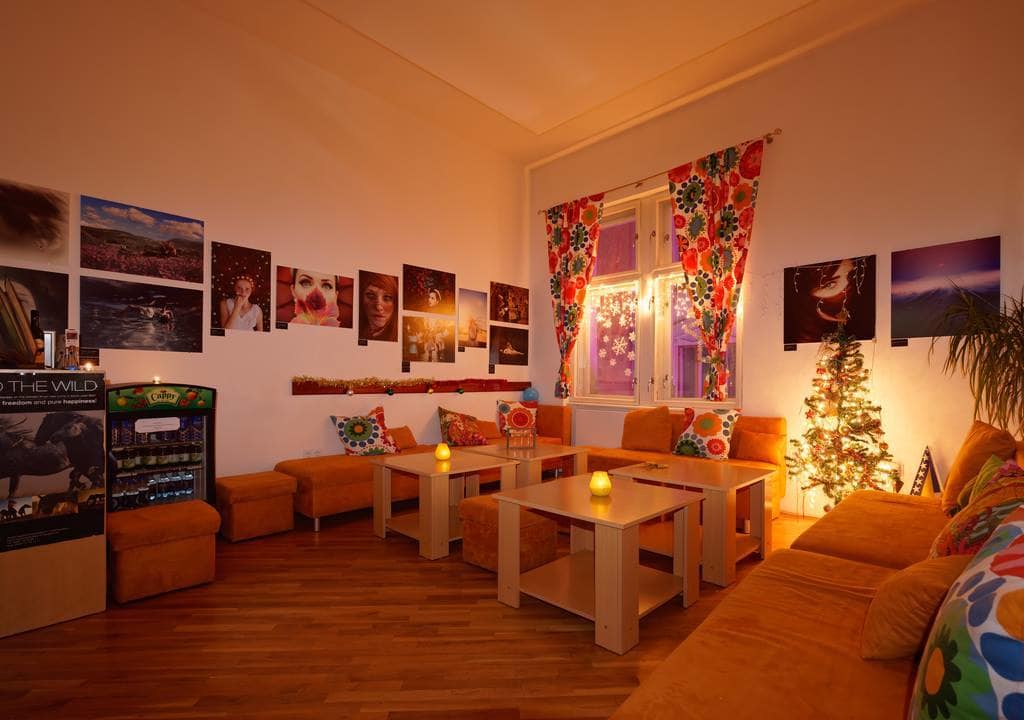 Visit Hostel Vagabond in Sarajevo, Bosnia and Herzegovina, for an exciting, lively, unforgettable experience. If you're an outgoing night owl, you can volunteer your time selling tours and beers and watching over the partying guests, while living in this beautiful southeastern European country for free.

You can truly feel like part of the family here while enjoying free city tours and hiking tours to get in touch with the local area.
"Outstanding experience! Aida and her team made my two months in Sarajevo be like a holiday with a family. I had a great time, the job is super relaxed and flexible, I was able to travel in my free time and made a lot of new friends. Beautiful hostel, in an amazing building and a fantastic location. We are now friends and I will be definitely going back to work with them or to visit and catch up. I super recommend Hostel Vagabonds!" - Guilhermo, Brazil
Hopefully these 25 adventures for solo travelers have made it easy for you to find the perfect travel experience at Worldpackers for you.
See you on the road!