Singles travel: the ultimate solo adventure guide
Explore our singles travel guide with top destinations, budget tips, and unique experiences for solo adventurers seeking life-changing trips.
11min
Going on a solo trip can be an incredibly rewarding and life-changing experience. As solo travelers, we get to explore new places, meet like-minded people, and make lasting memories. In this comprehensive guide, we'll cover various aspects of singles travel and give you valuable tips to make your trip unforgettable.
We'll talk about how to choose the right travel destinations that fit your budget without compromising on the experience. We'll also share information about work exchange programs and volunteer opportunities that can add depth to your travels.
If you prefer a more structured approach or want companionship during your journey, we'll suggest tours specifically designed for solo travelers. And for those who enjoy their own company, we'll recommend retreats that cater to your preferences.
Lastly, we'll share our top picks for both US and international destinations, offering single adventurers like you amazing experiences across the globe. Get ready for an incredible solo adventure!
Singles travel: how to have the time of your life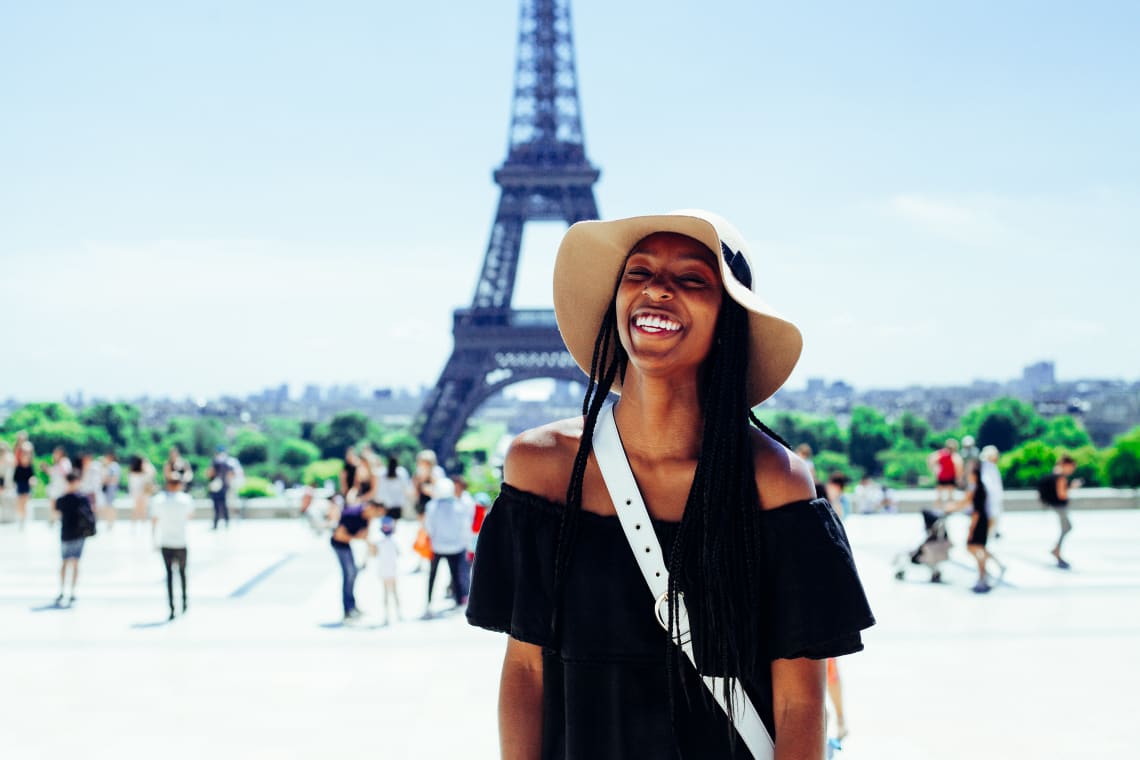 Venturing out solo doesn't have to be a lonely affair; there are strategies that can help you meet interesting people on your journey. With proper planning and preparation, solo travelers can have an enriching experience while discovering new places.
In this section, we will discuss how choosing suitable destinations for singles travel and budgeting effectively for a solo adventure can help you have the time of your life. Take a look at these valuable tips and suggestions:
Choosing suitable destinations for singles travel
Selecting the right destination is indeed crucial when embarking on singles travel. There are several factors to consider to ensure an enjoyable and fulfilling experience. Here are some key aspects to keep in mind:
Safety: Choose locations known for their low crime rates and welcoming atmosphere towards tourists. It's always a good idea to check travel advisories and do some research on the safety of your chosen destination.
Culture: Immerse yourself in diverse cultures by selecting destinations offering unique experiences tailored towards individual explorers. Participate in cooking classes, dance lessons or join walking tours led by locals who share insider tips about their city's hidden gems.
Language Barriers: If communication is a concern, consider countries where English is widely spoken or enroll in short-term language courses before departure.
Fellow Travelers: Opt for hostels over hotels as they provide ample opportunities to socialize with other guests through communal spaces like lounges and kitchens. Many also organize events such as pub crawls or movie nights catering exclusively toward single travelers seeking companionship.
Budgeting effectively for a solo adventure
Touring solo may cost more than going with companions or relatives, yet it doesn't need to be ruinous. Here are some tips on how to travel on a budget while still enjoying your journey:
Accommodation: Save money by staying in hostels, guesthouses, or Airbnb rentals instead of hotels. You may also consider work exchange and volunteer programs to save money and have different experiences.
Transportation: Research affordable transportation options such as buses and trains instead of relying solely on taxis or private cars. Take advantage of cost-effective public transit passes and consider ridesharing services or local transportation apps.
Dining Out: Eat at local markets and street food stalls where meals are often cheaper than restaurants catering specifically towards tourists. Alternatively, cook your own meals if you have access to a kitchen during your stay.
Sightseeing & Activities: Prioritize free attractions like parks, museums (with complimentary admission days), walking tours led by volunteers passionate about their city's history, and cultural events open to the public.
Travel Insurance: Protect yourself financially from unforeseen circumstances by investing in comprehensive travel insurance covering medical expenses, trip cancellations, lost luggage, etc. Compare policies online before purchasing one best suited toward individual needs based upon factors such as duration & destination(s) being visited throughout intended journey.
Work exchange and volunteer programs for solo travelers
Participating in work exchange or volunteer programs is indeed a great way to enhance your singles travel experience. These opportunities offer numerous benefits, including the chance to meet other solo travelers, save money compared to traditional travel groups, and make a meaningful contribution to the communities you visit.
Let's explore the advantages of work exchange and volunteer programs and see how they operate:
How work exchange programs operate
Work exchange programs, such as Worldpackers, connect travelers with hosts who offer accommodation and other benefits in exchange for a few hours of work per day. This arrangement is mutually beneficial, as it allows solo travelers like yourself to immerse in the local culture while significantly reducing travel expenses.

The Worldpcakers platform works like this: first, you sign up for free and you can browse all the opportunities available around the world. Then you become a verified member, allowing you to apply for various positions in your preferred location.
Then, you talk to the host to ask questions and be accepted into the chosen volunteer position. If accepted by the host organization, pack your bags - it's adventure time!
Benefits of volunteering during your travels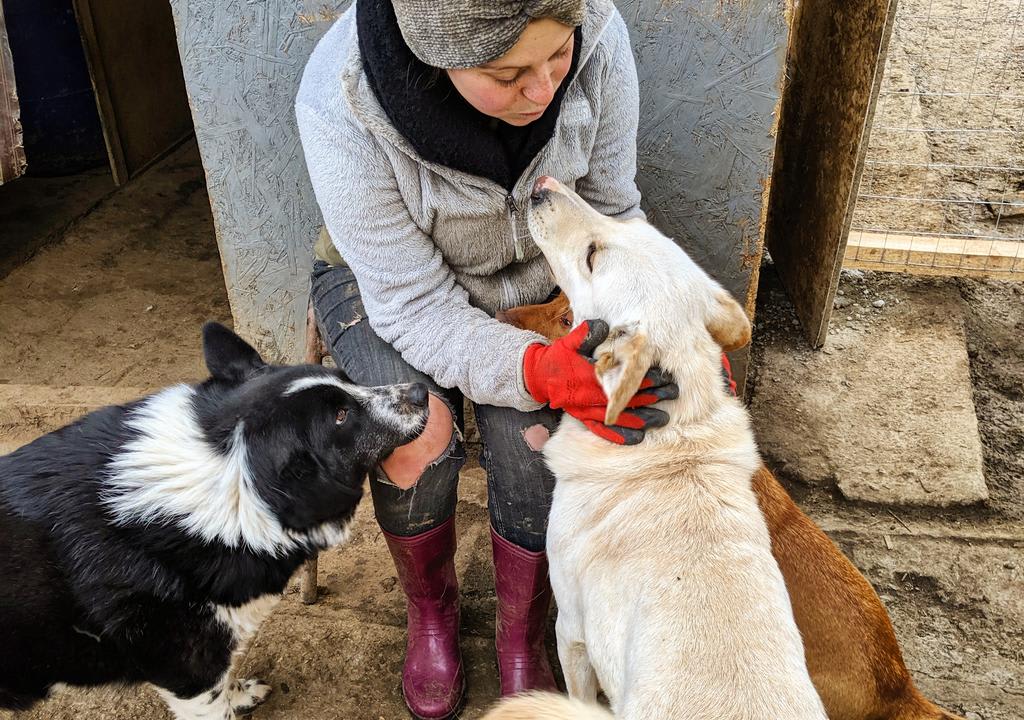 Social interaction: Volunteering provides ample opportunity to interact with fellow travelers as well as locals. You'll quickly find yourself forming lasting friendships with people who share similar interests or are also exploring new places alone.
Cultural immersion: By working alongside residents within different communities around the world, you gain invaluable insight into their customs, traditions, and daily lives. This level of cultural immersion goes far beyond what any tour group could ever offer.
Making a difference: As a volunteer, you have the chance to make a positive impact on the lives of others. Whether it's teaching English, helping with sustainable agriculture projects, or working at an animal rescue center, your efforts will be appreciated and remembered by those you assist.
Learning new skills: Volunteering can also help develop new skills that may prove useful in future travels or even back home. From language acquisition to hands-on experience within various industries, these opportunities for personal growth are invaluable.
Finding Work Exchange Programs Tailored To Your Interests
The beauty of work exchange programs is their versatility - no matter what your passions or hobbies might be, chances are there's an opportunity out there tailored just for you. Here are some examples of different types of work exchanges available:
Eco-friendly Projects: For environmentally conscious solo travelers, participating in eco-friendly projects such as permaculture initiatives, reforestation efforts, or wildlife conservation endeavors provides not only valuable learning experiences but also tangible contributions towards preserving our planet.
Creative Endeavors: If you're artistically inclined, consider seeking out opportunities that allow you to share your talents with others. This could include teaching art classes at a local community center, helping design promotional materials for non-profit organizations, or even painting murals in public spaces.
Teaching and Education: Many work exchange programs focus on education - whether it's teaching English as a second language, assisting within classrooms at schools abroad, or leading workshops on various subjects. These experiences not only enrich the lives of those you teach but also enhance your own understanding of different cultures and perspectives.
Exploring tours designed for singles travel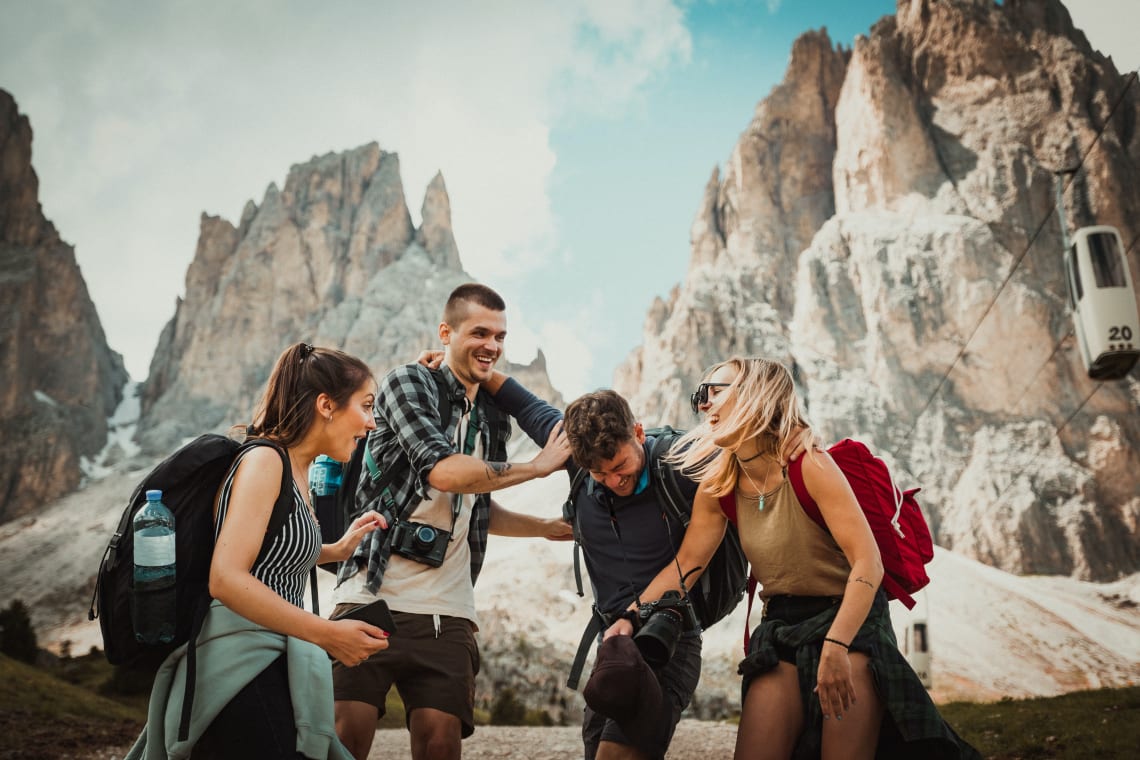 If you're a solo traveler looking to meet like-minded individuals while exploring new destinations, joining a tour group specifically designed for singles might be the perfect option.
These specialized travel groups offer unique experiences and itineraries tailored to single travelers without sacrificing your independence or autonomy. In this section, we'll discuss the advantages of joining such tours.
Advantages of joining a tour group as a solo traveler
Social opportunities: One of the main benefits of joining a singles tour is the chance to connect with fellow travelers who share similar interests and are also seeking companionship during their journey. This can lead to lasting friendships or even romantic connections.
Safety in numbers: For some people, especially those traveling alone for the first time, safety can be a concern. By participating in an organized group trip led by experienced guides, you have added security knowing that someone has your back should any issues arise.
Expert guidance: Many tour operators employ knowledgeable local guides who can help you navigate unfamiliar territory while providing valuable insights into each destination's history and culture. This allows you not only to learn more about each location but also appreciate its significance on a deeper level.
Hassle-free planning: Organizing all aspects of your travels - from accommodations and transportation arrangements to daily activities - can be overwhelming when doing it alone. With pre-planned itineraries offered by these specialized travel groups, all logistics are taken care of so that you can focus on enjoying your adventure stress-free.
Retreats as an alternative option for introverted solo travellers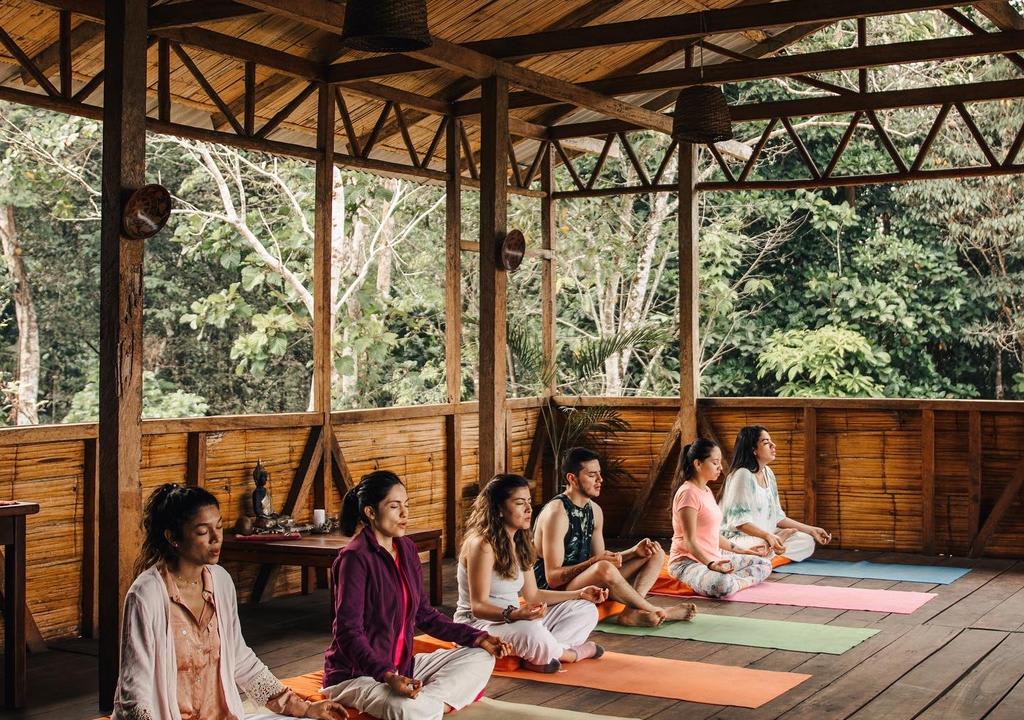 If you're seeking solitude during your journey, consider attending retreats designed around introspection and personal growth. Volunteering at holistic centers or similar hosts provides opportunities not only for self-reflection but also free participation in retreat activities.
In this section, we'll explore the types of retreats best suited for introverts and the positions available when volunteering at these establishments.

Types of retreats best suited for introverts
There are various kinds of retreats that cater to different interests and preferences. For solo travelers who prefer a more peaceful and introspective experience, here are some options:
Meditation retreats: These retreats focus on mindfulness practices like meditation, yoga, or tai chi to help participants find inner peace and balance.
Silent retreats: As the name suggests, silent retreats encourage attendees to maintain silence throughout their stay to foster deeper connections with themselves and their surroundings.
Nature-based retreats: Set amidst beautiful natural landscapes such as forests or mountainsides; these getaways offer opportunities for hiking, wildlife observation, or simply enjoying quiet moments surrounded by nature's beauty.
Creative arts retreats: Perfect for those looking to express themselves artistically through painting, writing poetry, or other creative pursuits while enjoying a tranquil environment away from everyday distractions.
Positions available when volunteering at these establishments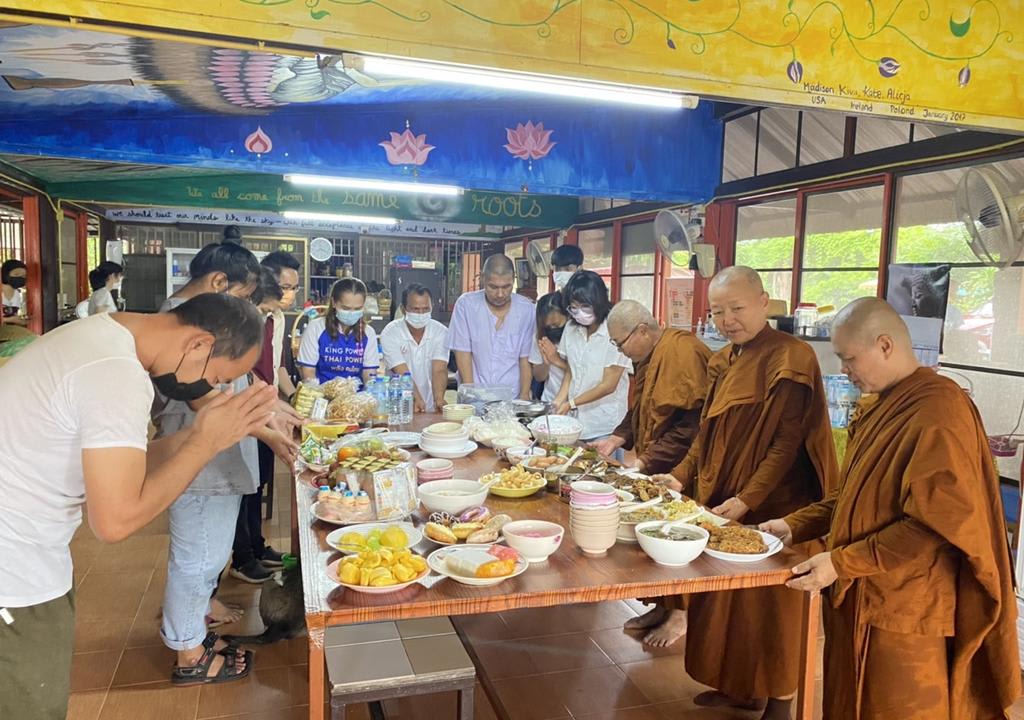 Many spiritual centers, wellness resorts, and other venues hosting retreat experiences welcome volunteers to help with various tasks in exchange for free accommodations and access to retreat activities. Here are some common positions you might find:
Kitchen Staff: Assist with meal preparation, serving food, and cleaning up after meals. This role is perfect for those who enjoy cooking and working behind the scenes.
Housekeeping: Help maintain a clean, comfortable environment by taking care of laundry, tidying guest rooms, and ensuring communal spaces remain inviting.
Gardening/Landscaping: For those with green thumbs or an appreciation for nature's beauty, assisting in maintaining gardens or outdoor areas can be a fulfilling way to contribute during your stay.
Program facilitator: If you have experience teaching yoga, meditation or other wellness practices, consider volunteering as a facilitator or assistant at these retreats. You'll get the chance to share your knowledge while also deepening your own practice.
To find volunteer opportunities at retreat centers around the world, you can visit platforms like Worldpackers. These platforms offer a wide range of opportunities in holistic places across the globe.
Top Destinations for Solo Travelers Across the Globe
Discover amazing destinations perfect for singles travel, both domestically (in the US) and internationally. Each location offers unique attractions, cultural experiences, and social environments specifically catering to individual explorers.
Best US Destinations for Solo Travelers
Known as "The city that never sleeps," New York City is an ideal destination for solo travelers looking to immerse themselves in diverse cultures, world-class cuisine, art galleries, museums, and vibrant nightlife. The city's extensive public transportation system makes it easy to navigate without needing a travel companion.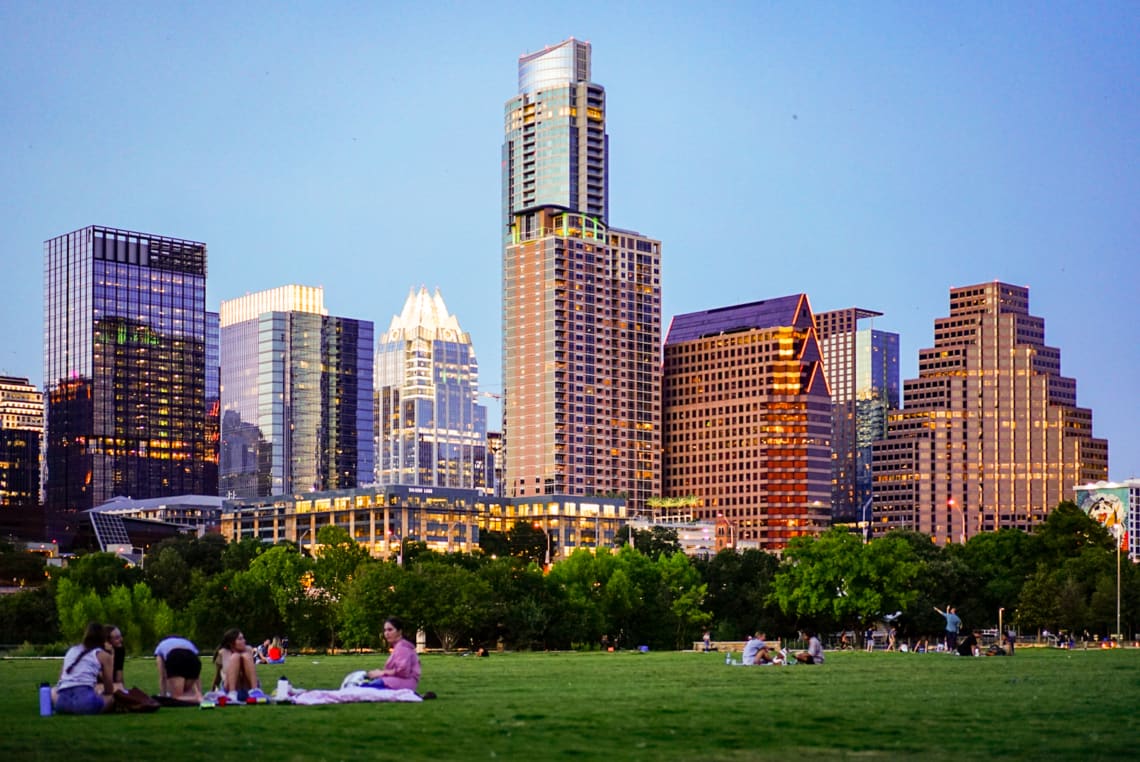 Famous for its live music scene and laid-back atmosphere, Austin, Texas, is another great option for singles travel within the United States. With numerous festivals throughout the year, such as SXSW or Austin City Limits Music Festival, along with outdoor activities like kayaking on Lady Bird Lake or hiking at Barton Creek Greenbelt, there's always something fun happening.
This iconic Californian city has much to offer solo adventurers including stunning views of the Golden Gate Bridge from various vantage points around town; exploring historic neighborhoods like Haight-Ashbury; indulging in delicious food at Ferry Building Marketplace; or taking scenic bike rides through Golden Gate Park - all while meeting fellow travelers who share your passion.

Immerse yourself in the rich culture and history of New Orleans by visiting its famous French Quarter, experiencing live jazz music at local clubs, or indulging in mouth-watering Creole cuisine. A great spot for lone travelers in search of fun, this city radiates a warm and inviting atmosphere that makes it an ideal destination.

Top international locations to visit as a singles travel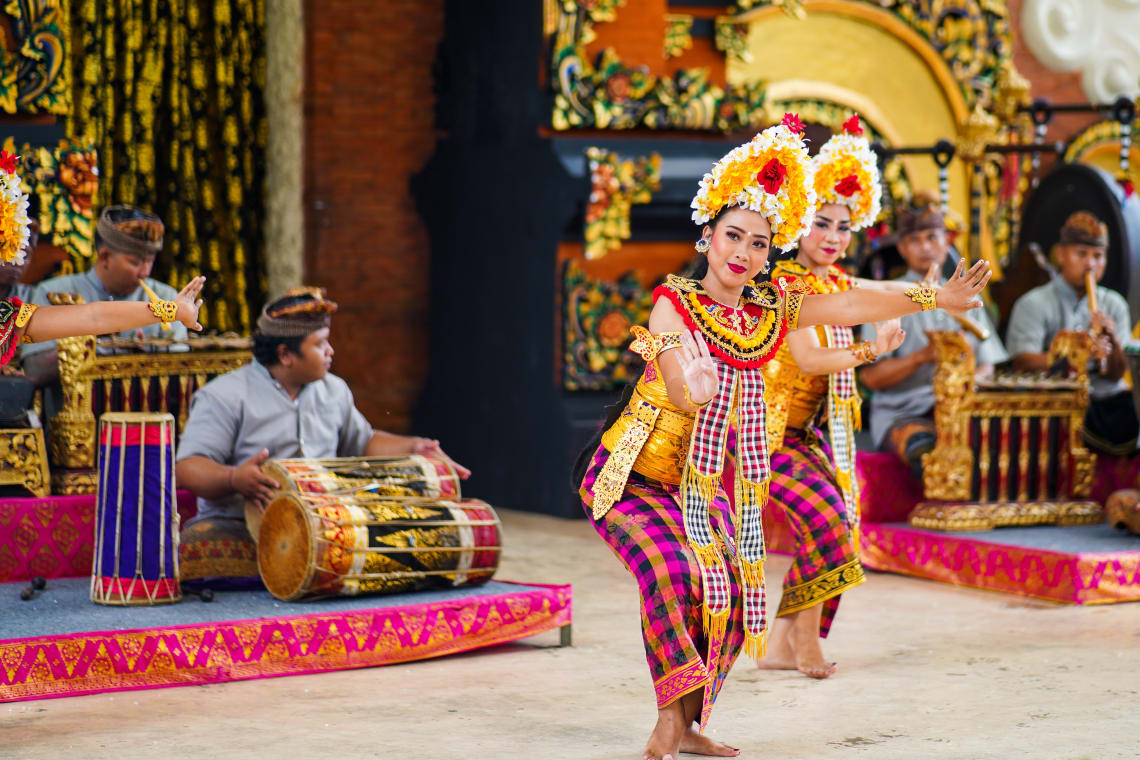 This Indonesian island paradise is perfect for solo travelers seeking relaxation, adventure, and cultural immersion. From yoga retreats to surfing lessons - there are countless opportunities for personal growth while exploring Bali's stunning landscapes. Check out the volunteering opportunities in Indonesia.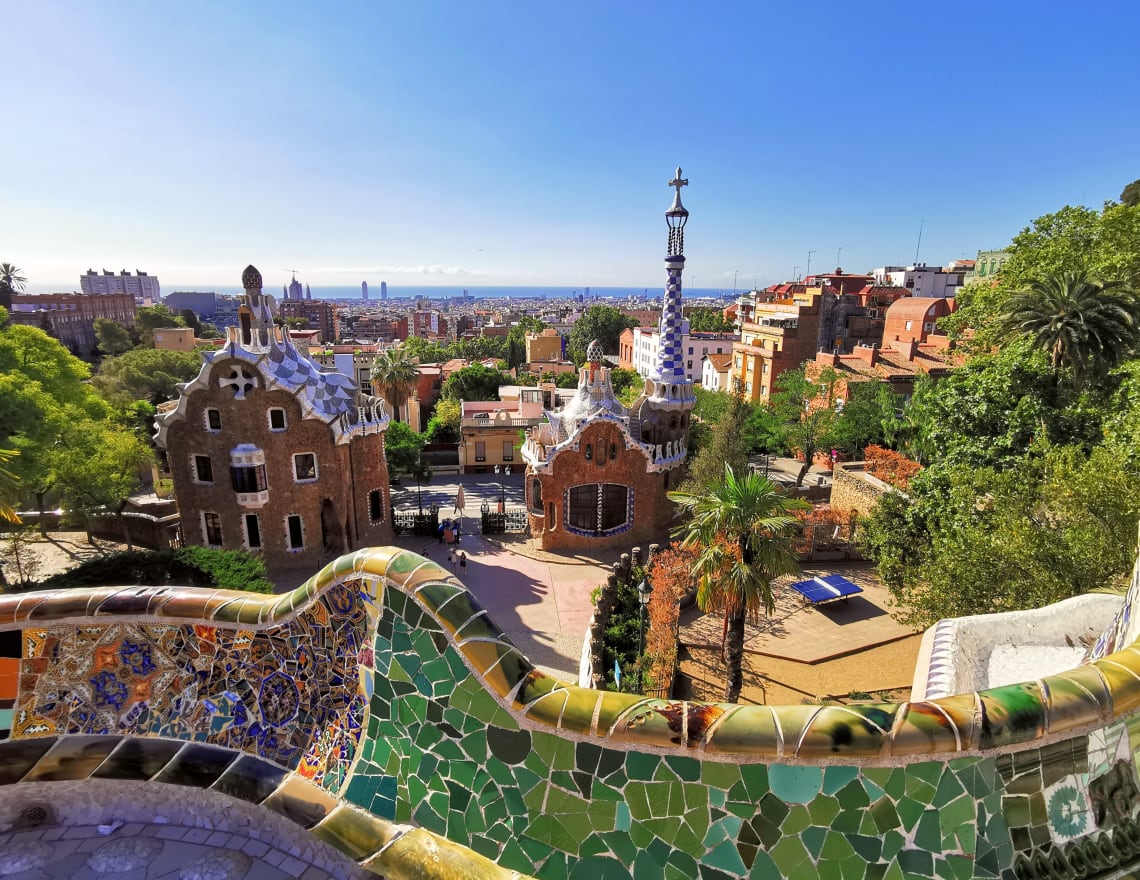 As one of Europe's most vibrant cities, Barcelona offers a mix of art, architecture (don't miss Gaudi's masterpieces), delicious tapas bars where you can mingle with locals or fellow tourists alike. Plus, walking along La Rambla street will provide endless entertainment as street performers entertain passersby throughout the day.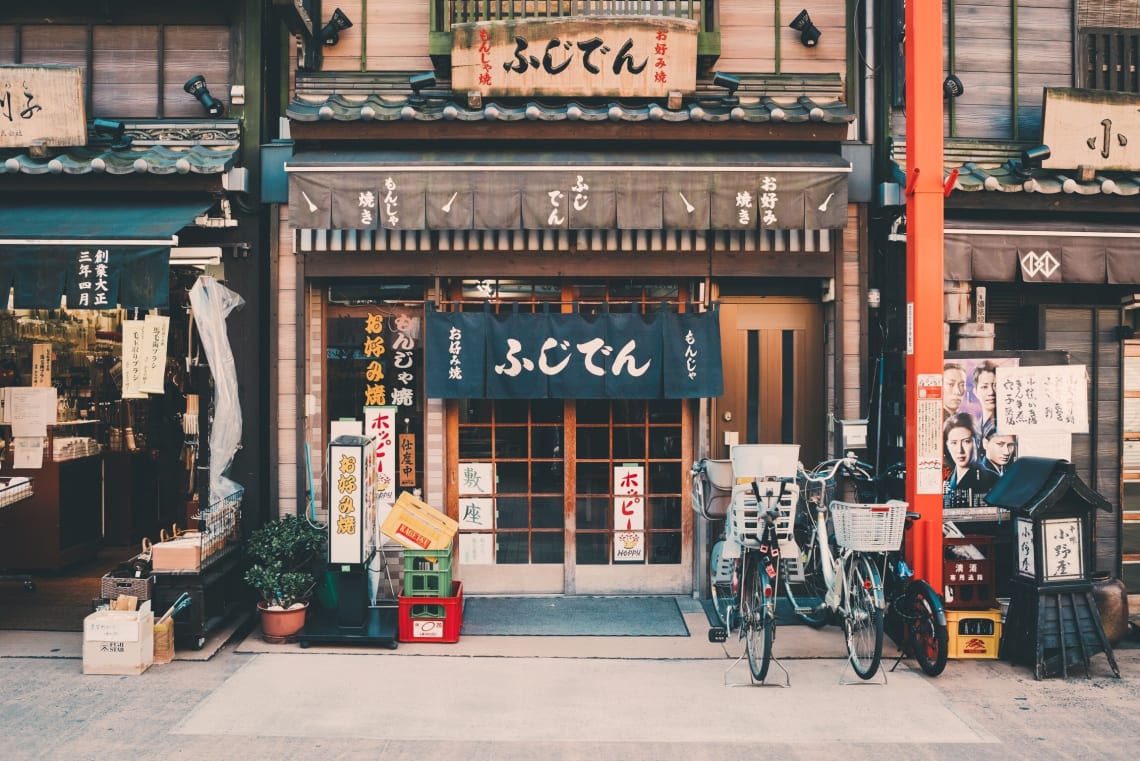 Japan's bustling capital city has something for everyone: from ancient temples like Senso-ji Temple; shopping districts such as Ginza; foodie hotspots like Tsukiji Fish Market; or even quirky themed cafes catering specifically towards solo diners called "anti-loneliness" cafes. Tokyo truly caters well toward single explorers who want an authentic Japanese experience without feeling overwhelmed.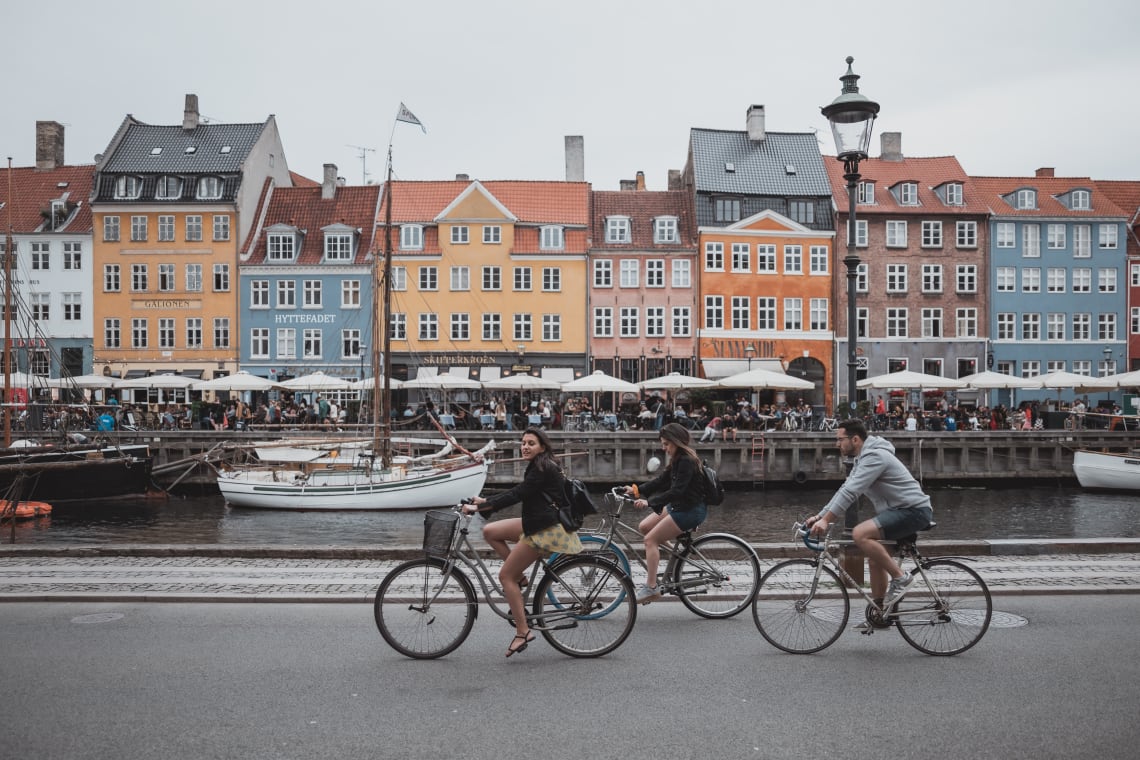 This Danish capital is known not only for its picturesque canals and colorful buildings but also for being one of the happiest cities in the world. Solo travelers will find it easy to navigate Copenhagen by bike, explore its historic sites like Rosenborg Castle or Tivoli Gardens amusement park, and make new friends at popular hangouts such as Torvehallerne food market.
Questions in relation to singles travel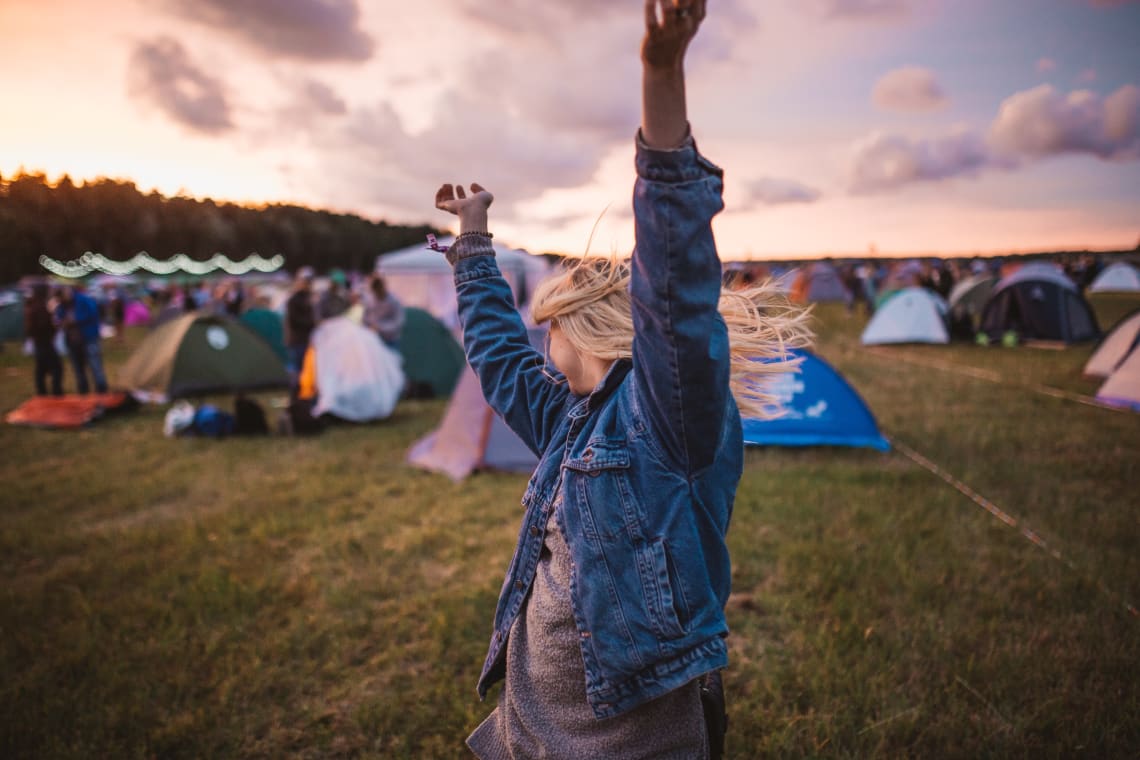 What are the best destinations for singles travel?
The best destinations for singles travel can vary depending on personal preferences. Each individual may have different interests, such as adventure, relaxation, nightlife, cultural experiences, or outdoor activities. It's important to consider your own preferences and what you're looking to get out of your travel experience.
How can I find other like-minded travelers to join me on my trip?
To connect with fellow solo travelers or groups sharing similar interests before your trip or during your travels, consider joining online communities. Additionally, consider participating in a work exchange or joining a tour group to meet people while ensuring safety.
Are there any safety tips I should consider when traveling alone?
Safety is crucial when traveling alone. Some essential tips include researching local customs and laws beforehand, staying in well-reviewed accommodations with good security measures, and keeping friends and family updated about your whereabouts regularly via messaging apps.
What activities and experiences are available for solo travelers?
Solo travelers have access to a wide range of activities that cater to various interests including cultural tours, wildlife safaris, sports adventures, yoga retreats, and culinary experiences. Work exchange programs like Worldpackers can also provide unique experiences.
Conclusion
Exploring the globe alone can be a hugely gratifying experience for those who wish to journey unaccompanied and on their own terms. By choosing suitable destinations, budgeting effectively, and considering work exchange programs or tours designed for single travelers, adventurers can have the time of their lives while meeting new people and discovering new cultures.
If you're ready to embark on your own solo travel adventure but aren't sure where to start, consider joining Worldpacker. Subscribe to the WP Community for free and start saving your favorite volunteer positions until you are ready to get verified.