Tips and tricks on the cheapest way to get to Europe (and travel around)
We all love to hack the travel system and find the best routes whilst spending less money... so here's how I have managed to find the cheapest way to get to Europe and travel all around.
7min
Once I started traveling and living like a backpacker, I don't think I could ever go back to not trying to find the absolute cheapest way to travel.
If you have time and a small budget, then the following tips will be perfect for you - as they've worked for me every single time:
Cheapest way to get to Europe
1. Check (on an incognito tab) Google Flights or Skyscanner for a flight from your point A to point B. I usually filter for the whole month as opposed to exact dates.
2. If you find a good deal that matches your budget - buy it straight away. If you wait and return to the same deal, the price will likely go up, as they sometimes can track your IP address- hence the incognito tab.
3. Now is the research time if you're not happy with the deal: Go on the airlines websites and check flights directly from there. Check individual routes, check layovers, check everything and just keep researching. I also use Flightconnect.com to see direct flights from country to country and I don't stop researching until I find a route that suits my budget. Remember, it's only a matter of time before you find something.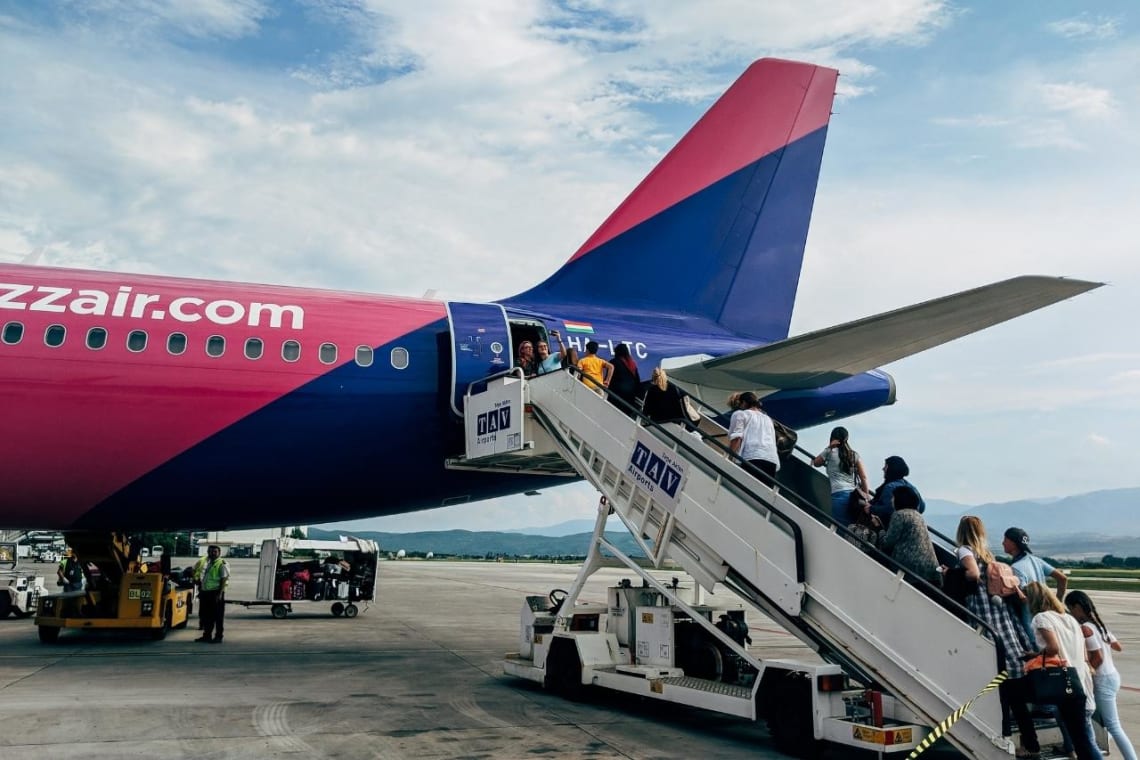 Example: I am currently writing from Singapore and I needed to find a flight back to Europe to be in Paris by the 20th of August, to move to Athens on the 22nd.
On Skyscanner, the cheapest flight was Singapore - Zurich with a 5h stopover in Doha, on Qatar Airways. It was about 420 euros on Edreams (through Skyscanner), and slightly higher directly on Qatar Airways.
I would use the same steps to travel to Europe from any other continent or country. It's just a research game: the more time you invest in finding cheap/alternative routes, the better the payoff.
Sometimes, buying a flight to point A, then Couchsurfing for a night or two there, and then taking another flight to destination B can be cheaper than getting a flight from A to B. All this is provided you have some time though.

Like anything in life, things don't come too easy. Sure, sometimes you can get lucky and find a good deal, but to find the really good cheap routes you often need to do the work (research).
So once you get to Europe (hooray!) now what? Well, don't be fooled, there are many ways to explore Europe on a small budget.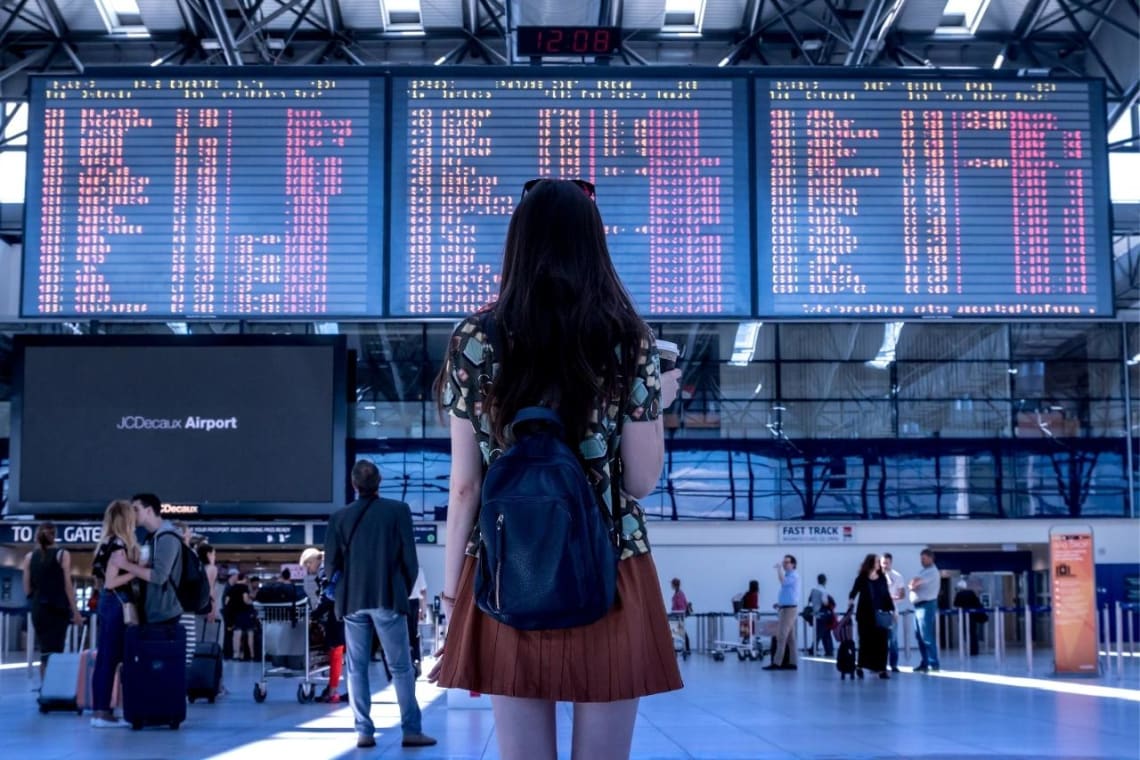 Traveling (cheaply) within Europe
Buses
Buses are probably one of the best and cheapest ways to travel across Europe, if you have time and can travel light.
Booking last minute or in advance can be equally as economical, depending on what type of buses we're talking about.
Around Europe, the main (best) bus line (in my experience) is Flixbus. They run in pretty much every European country, except Estonia, Moldova, Belarus, Bulgaria, Kosovo, Macedonia, Albania and Greece (which are some of the cheapest European countries to visit), but that's where the local buses come in handy.
Eurolines is another reliable company, National Express for the UK, Ouibus for France, Baltour for Italy, ALSA for Spain and IC Bus for Germany (amongst many others).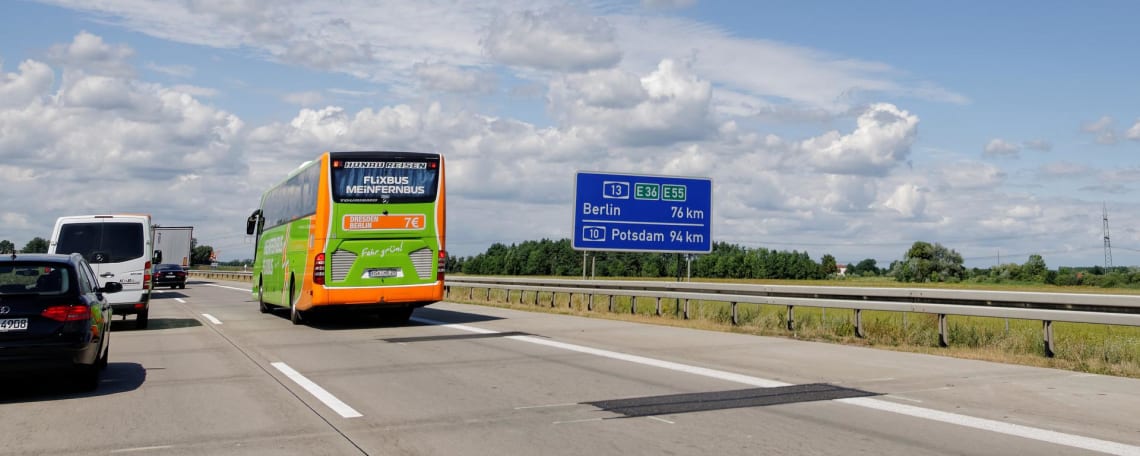 Local buses are usually booked at the bus station as opposed to online (or sometimes you can, through websites like busbud.com, getmybus.com).
If you're a little bit of a control freak, I can understand that booking ahead of time online is reassuring, but sometimes you have no choice but to just rock up at the bus station and buy a bus ticket (and often wait for the bus). It's all part of traveling though.
Side note: Although sometimes you can find timetables online for local buses (through blogs or forums) I would not rely on them. Just go to the bus station and figure it out for yourself. When I went from Pristina to Skopje, I saw a few timings online and thought I could get a 11am bus but upon arrival to the bus station the next bus was at 2.30pm, so I had to wait there.
Now if you really really want to travel as cheaply as possible by bus, and you have a lot of time on your hands, you can always take the public transport buses.
Advantages: cheaper, get to see more of the country, can be quite comfortable (in certain buses), good opportunity to meet new people, more economical/better for the environment.
Disadvantages: takes longer, must be ready for traffic and long waits at the border, some buses do frequent stops (not direct), not the most comfiest travel method, not all buses have toilets (and those that do aren't the cleanest), no guarantee of being able to charge your phone, difficult to stretch on long rides.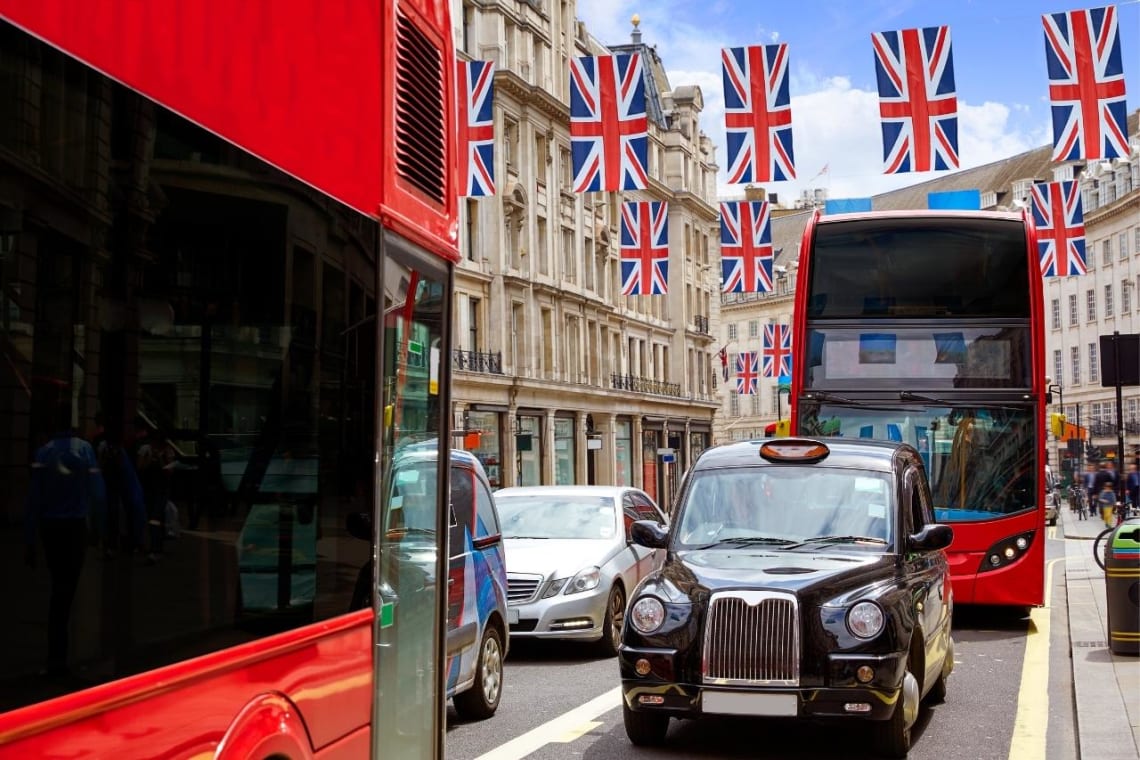 Carpooling
Carpooling is an option I try to often use when possible because it is often faster and more comfortable than a bus, plus you usually meet interesting people.
I've made some really interesting connections through the app Blablacar (and they actually have Blablabus now too which is similar to Flixbus).
This app (and here are a few travel apps to help you during your Europe trip) makes carpooling more secure; the users are verified and usually have reviews, you can see what type of car they have beforehand as well as the other passengers you'll be traveling with.
I would opt for carpooling when I have a "long" journey ahead (3h ++) and would definitely give myself a day of leeway in case of unexpected circumstances (for example, once I took a Blablacar from Berlin to Paris, and the driver wanted to stopover in Dusseldorf to rest for the night).
Advantages: faster, more flexible with pick up/drop off, can meet super cool people, cheap, you can check reviews of the driver before hand.
Disadvantages: you don't know who you will fall on (perhaps you like your peace and quiet on a bus ride but the driver will want to talk), you're not 100% independent (if the driver wants to stop).





Girl outside his car looking at the road
Trains

I believe that trains are probably one of the most used methods of transport within Europe - it's so easy to hop on one and go on a weekend getaway from one city to another!
When my budget allows it, I will check trains, as this method of transportation is good when you have a bit of a time limit.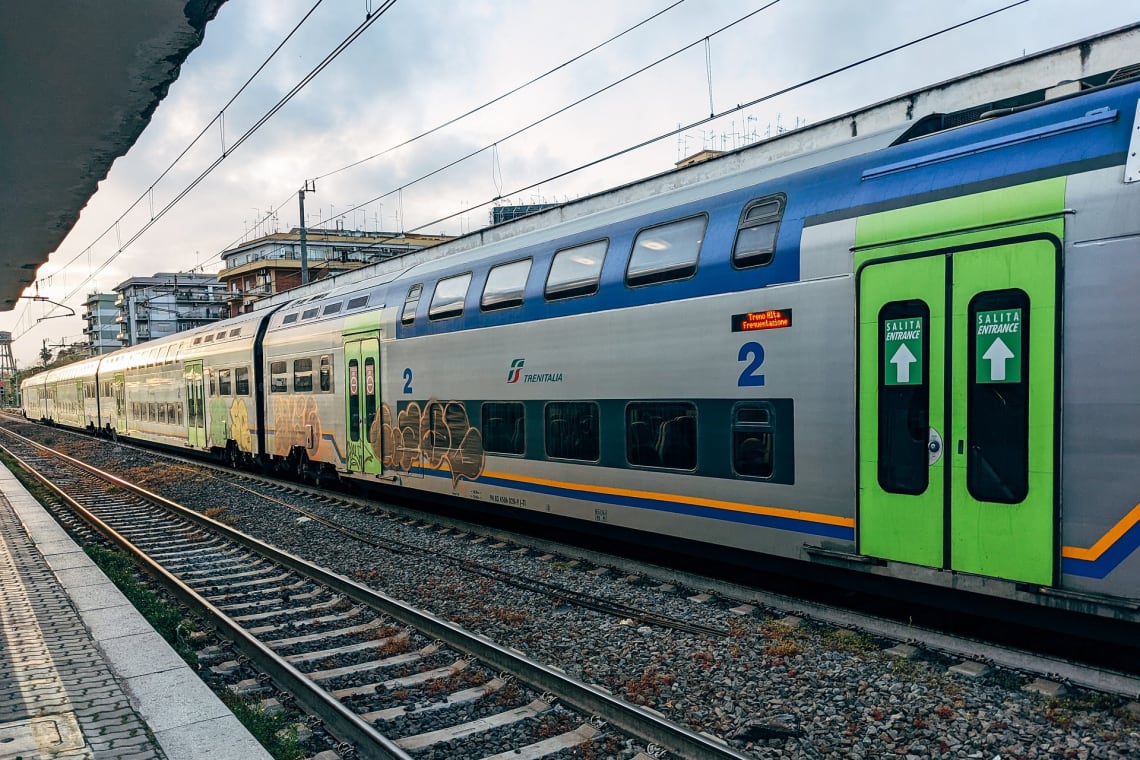 Many travellers use an Interrail pass, which is an all-in-one pass that let you explore 33 countries. In my personal opinion it's too expensive.
The description of the pass is: "Hop on and off as many trains as you like simply by showing your Interrail Pass on your phone – it's the most flexible way to explore Europe". Anyone who lives in Europe can travel with Interrail, and under-27s and over-60s even get a discount on their Passes.
Here are some of their passes:
7 days within 1 month for 250€
10 days within 2 months for 300€
1 month for 500€
Do make sure you read their conditions beforehand though as there are additional costs. For example, "Only European residents can travel with an Interrail Pass. If you're a non-European resident, you can travel with a Eurail Pass. Most high-speed and night trains require a reservation at an additional cost".
Read more about the Eurail Pass on: Eurail Global Pass Coverage: everything you need to know
Local trains are another easier, cheaper method. In certain countries you can't even book tickets online but only rock up at the train station the day of, or one day before.
It's usually best to book with the train company directly but apps/sites such as Trainline, Omio, Raileurope do facilitate all the research - so that's really your call.
Advantages: faster, can be comfortable if you have a good seat and aircon, toilet access, charging stations (depending what type of train), usually pretty central stations (as opposed to bus stations that sometimes drop you out of a city).
Disadvantages: can be long, price (especially in Europe during peak season).
Flights
Budget airlines come and go all the time. Amongst the many, the most known ones are Ryanair, Vueling, Easyjet, Wizzair, Norwegian, Flybe, Airbaltic, Transavia... but new ones pop up and old ones close down.
If you are traveling with only (1) a small backpack that you can put under the seat in front of you, (2) time, (3) a small budget, sometimes taking flights can save you a lot of hassle and travel time. I personally prefer Ryanair despite of all it's negative reviews because they are usually the cheapest and fly almost everywhere.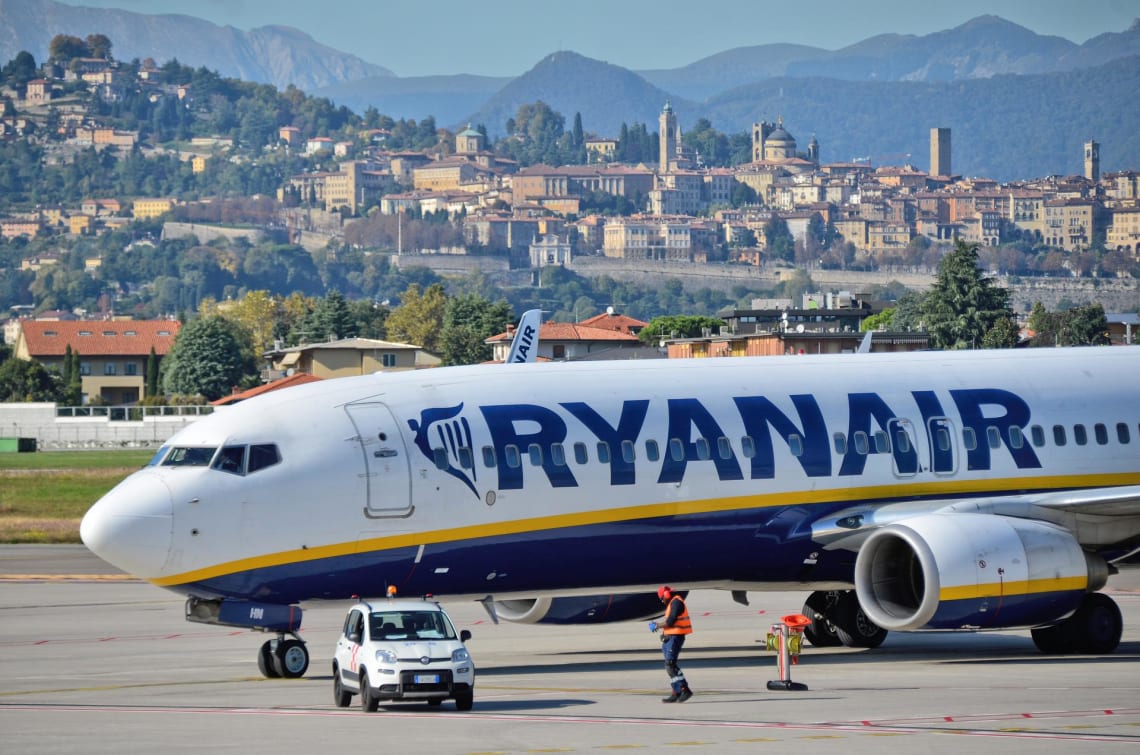 Advantages: faster, can be cheaper,
Disadvantages: all the restrictions at the moment, can be longer (with queues for security/immigration), not the best for the environment, might have to pay extra for luggage.
Hitchhiking in Europe
This is the most economical and adventurous option. Out of all places I do think Europe is one of the "safest" and easiest places to hitchhike, depending which countries and parts of the countries evidently.
It will take time, so make sure you have loads of it on your hands, and be prepped for the unexpected (by having basic necessities on you such as food and water).
Most importantly, find a good and safe spot for cars to stop, otherwise it can be very risky for drivers and the waiting time will be much higher.
Advantages: fun and free.
Disadvantages: can be dangerous, needs a lot of time, need to be flexible with destinations.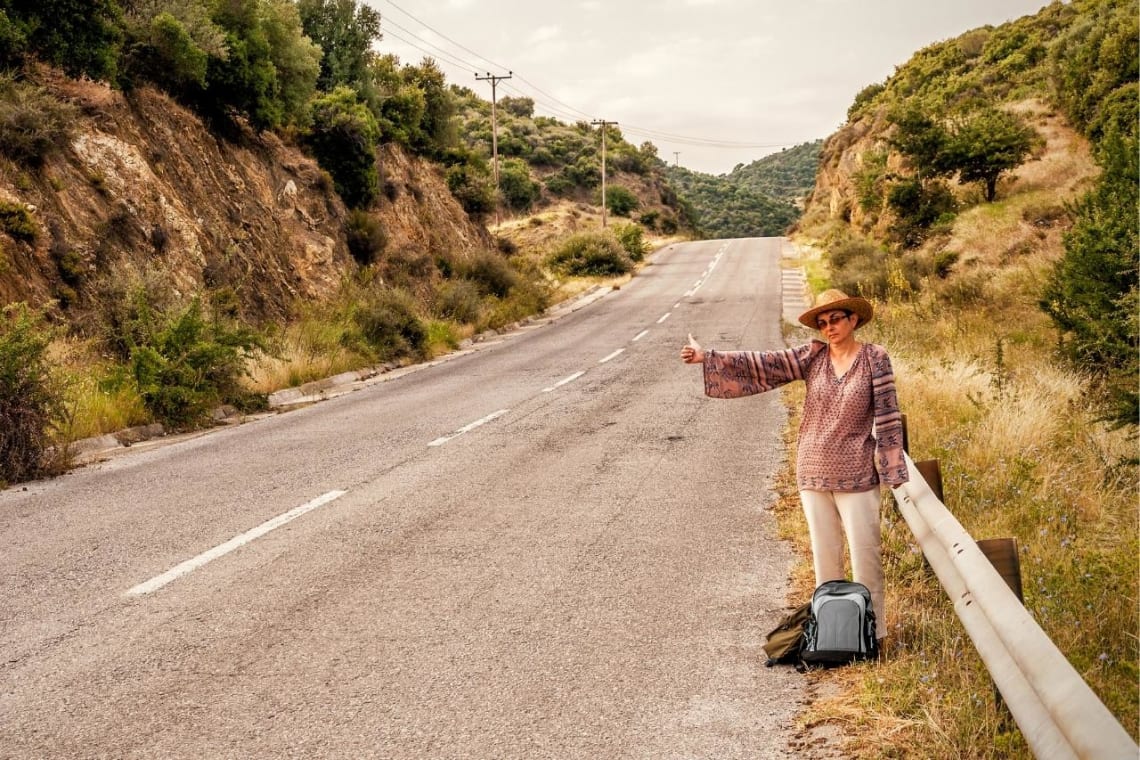 Evidently nowadays there are more diverse ways of getting from point A to point B. You could catch a boat/ferry, rent your own car or caravan, meet someone who is doing a motorbike trip through Europe and hitch with them... you know how random and spontaneous travel can be, so as long as you remain safe, open-minded, and organise your time (and budget) well, you should be prepared for a great eurotrip!
If you like these tips, follow Worldpackers social media to keep up with the news: we are on Instagram, Tiktok and YouTube!