5 cheap tropical vacations for an incredible relaxing getaway
A remote trip is the perfect getaway from a stressful routine, and today you're gonna realize it is actually possible for you. Check out these 5 cheap tropical vacations abroad!
7min
Whether you like to sunbathe on a nice sandy beach, cruise through the busy streets on a moped, or scuba dive in the ocean - tropical locations have it all.
For some, weekends away are an adrenaline rush of seeing how many museums you can get to, how many coffees you can try as you pass by each café and staying up late to make the most of the next day.
As fun as they are, they can be a bit exhausting. That's why a longer, more remote trip is the perfect getaway, and they're even better when they don't cost a fortune.
I'm going to tell you about 5 cheap tropical vacations that are so amazing that you'll be tempted to get your passport out right away! Most of them have volunteer work opportunities for travelers looking for immersive cultural experience
So before starting reading this article, I suggest you check out this text to understand how volunteering abroad with Worldpckers works.
Now if you are ready to relax and save money, let's go to the tips!
Affordable tropical vacations in Asia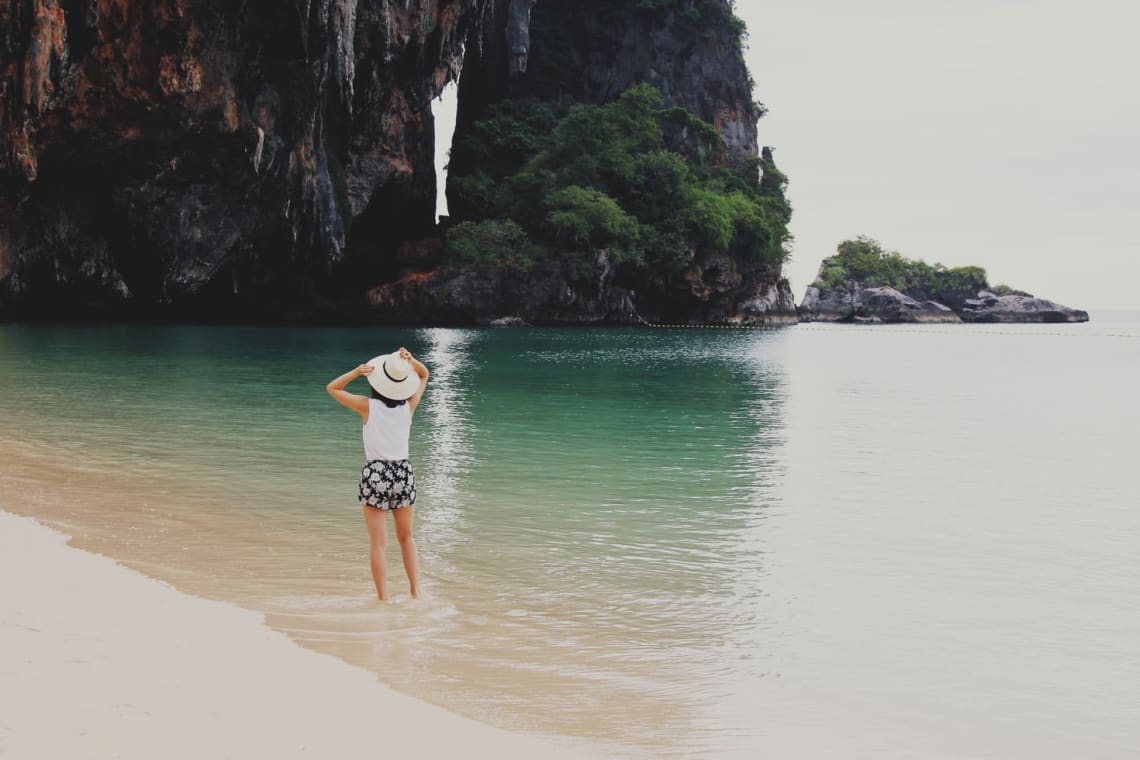 Non-Westernised countries do tend to be on the cheaper side, but luckily for travellers, they don't skimp on the quality.

But before I go on about how wonderful all these tropical locations are, I want to remind you that these places are often cheaper as the working conditions may not be so good.
So, if you are thinking of travelling somewhere more remote, just be mindful of how you spend your money. It's always a good idea to tip in restaurants, cafes, hotels and wherever else you can. It may only be a small amount to you, but it could make a huge difference in someone else's life.
Obviously, if you're volunteering you might not have the most money, but kind gestures and a smile will go a long way.

Another thing that's great about them is their difference in culture and ways of living - there's nothing better than getting away from your own surroundings once in a while and immersing yourself in a completely unfamiliar culture.

1. Have a trip full of surprises in Bali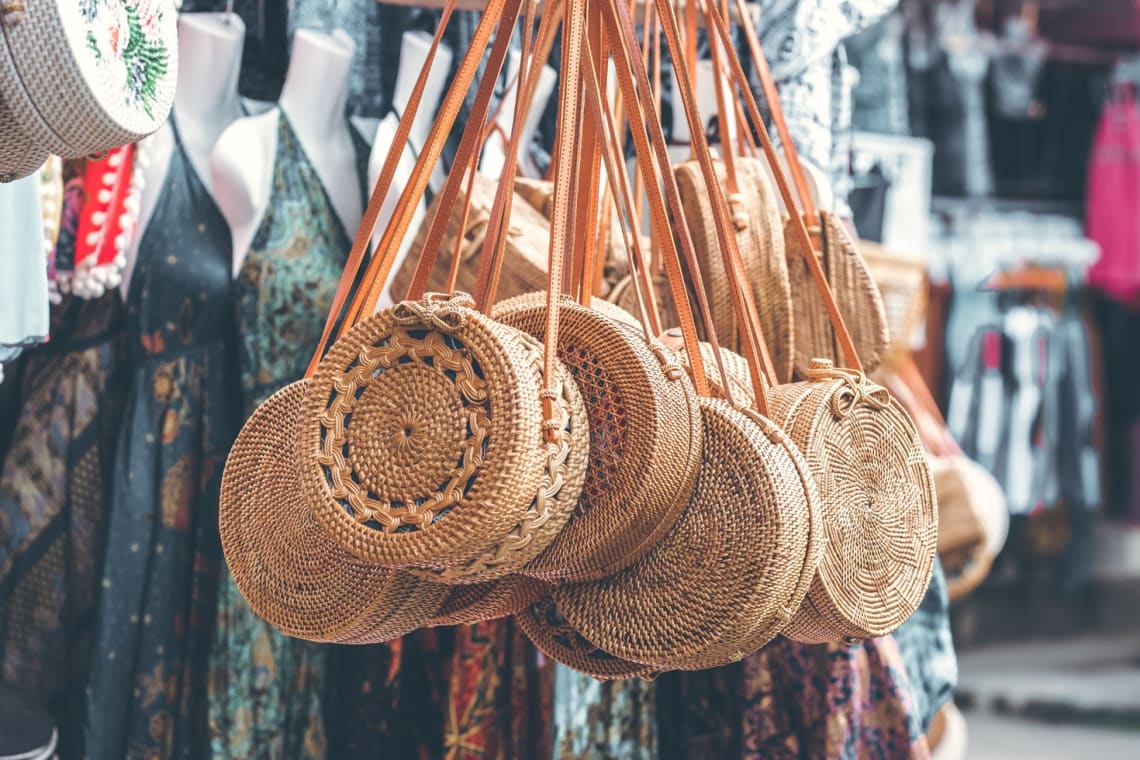 Bali is certainly one of the most photo-worthy places. Famous for its incredible mountains, stunning coasts, and rich culture. It's relaxed, friendly, and the perfect destination for those who want an enriching experience.
Prices are on the rise in Bali as it's become such a popular place, however, it still remains incredibly cheap. If you've ever watched any documentary on tropical locations to visit, Bali is surely on the list.
The best way to get the most authentic experience is to visit the street markets, pick up fresh fruit and veg, or even better, try some tasty street food.
Bali is a very popular place for teachers of English to volunteer. Check out this opportunity to help local students improve their language skills and this one to support the teacher in delivering lessons.

Climb mountains like Mount Agung, visit the Ulun Danu Temple, go surfing...the list is endless!
2. Have an enriching experience in Thailand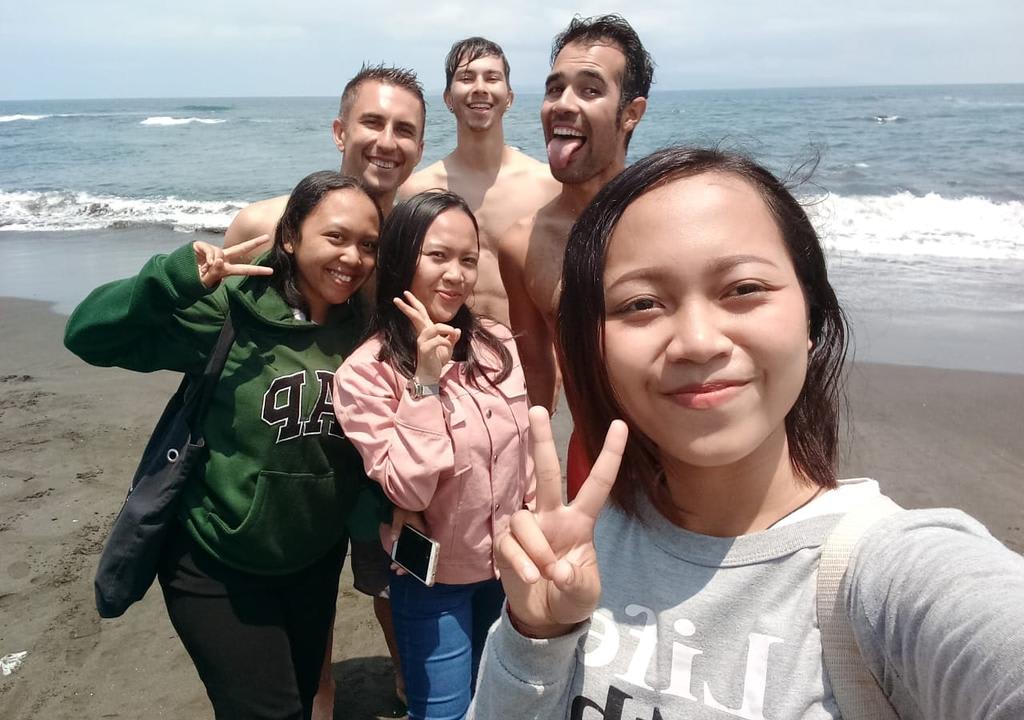 You're probably not surprised to see this one on the list. After all, it's probably one of the most well-known cheap locations to visit.
Thailand is a country of great beauty, and with the kindest souls who live there. The hustle and bustle of the cities are exciting and give you that adrenaline rush that travellers look for, but it also has the serenity and peace in the more rural areas.
With its colourful and fun traditions and festivals, you're bound to leave with many unforgettable memories.
Thailand is known for its busy streets, cooking up some of the best street food, all whilst experiencing its wonderful culture. And a visit to Thailand wouldn't be complete either without riding in a tuk-tuk, it's the famous mode of transportation! Some may prefer to go solo and ride a moped, but that's a bit more daring, so I'll leave that decision to you.
Volunteer on an organic farm to get away from the noisy city or find yourself creating content at an amazing hostel in Bangkok.

Here's a list of some of the best things to do whilst you're in Thailand.
Budget tropical destinations in the Americas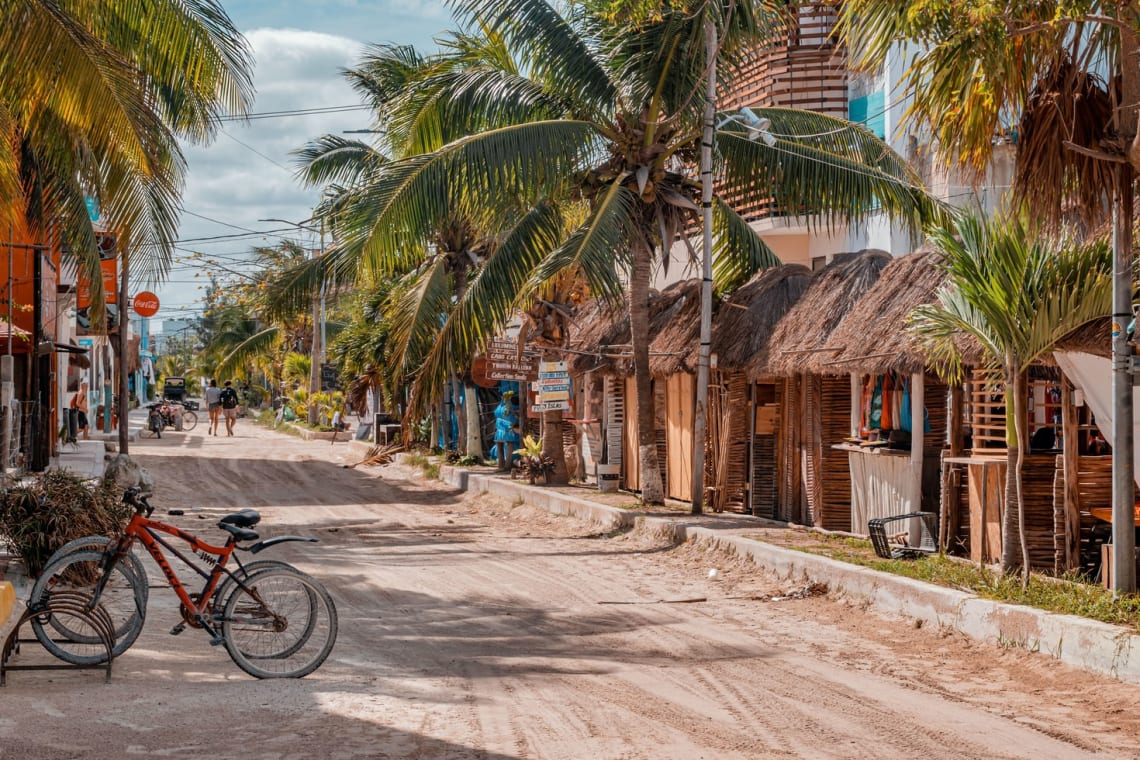 Tropical locations are a must for travellers who are looking to get more out of their trips. It's the tropical locations that seem to be out of many people's comfort zones as they are further away, but that's why it's a great idea to visit them.
Trips like this allow you to switch up your normal routine, experience a brand new culture, learn a new language, taste new flavours and much much more.

With that said, let's get onto some of the best cheap tropical vacations to visit in the Americas, and what amazing experiences they have to offer!

3. Have the best tropical vacation in Mexico
If you're looking for a trip full of flavour, vibrancy and passion - Mexico is for you. Soak up the warm sun as you stroll along the beaches, or if you're looking for something more thrilling, get your dancing shoes on and head into the bigger cities.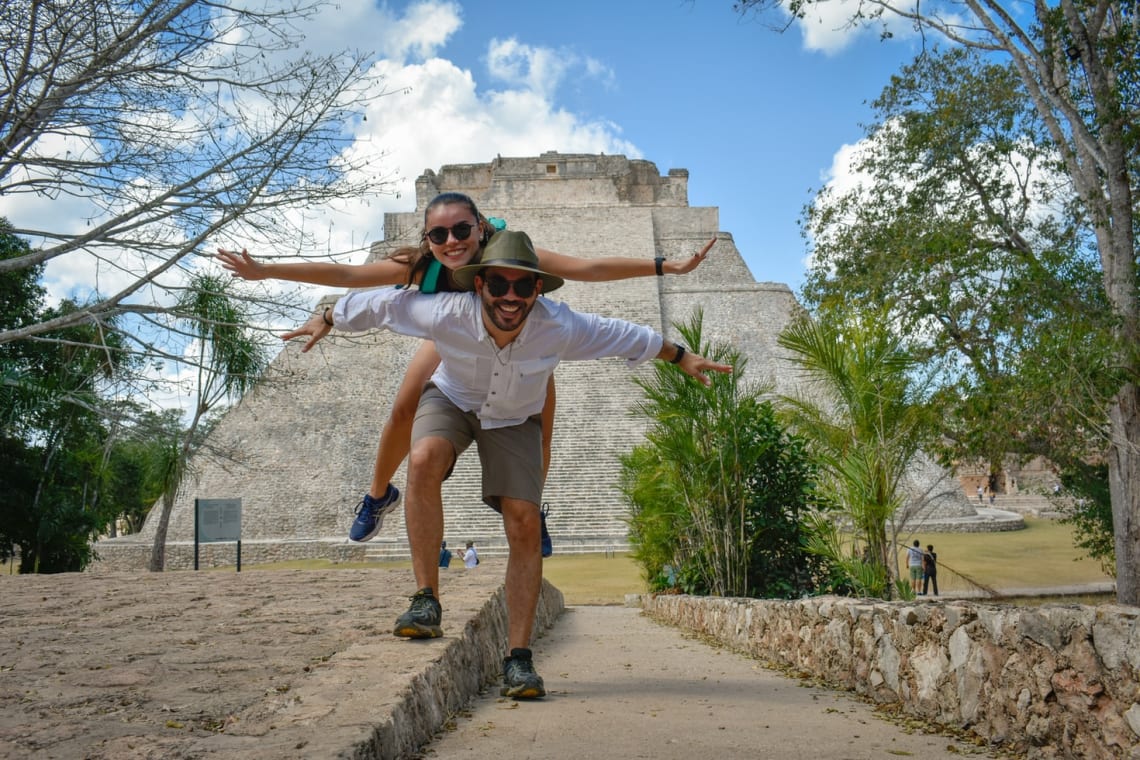 Try tasty Mexican food, and not like the tex mex style we have in the West, oh no, we're talking real Mexican food. The kind you can only get in the home country! Full of flavour, spice and zing - kind of like the people, which is what makes Latin culture so great. It's so zesty, social and fun - making it the perfect place to visit for those who like to have a great time.

For an action-packed trip, you could go visit some of the famous pyramids, go hiking, diving and partying. Or if you're more laid back, take it easy and chill out on the beach. Whichever you choose, it's a great idea to find a traditional Mariachi band to listen to really get that Mexican feel.
Be an eco volunteer at a hostel, helping with sustainable and ecotourist projects! Or for the party-goers, you can help with fun activities at this one.

Worldpackers has tons of places to volunteer in Mexico, with plenty of different activities! From eco hostels to parties, social media and more - you just need to find the right one for you.
¡Ándele, ándele!

4. Relax and learn new things in Costa Rica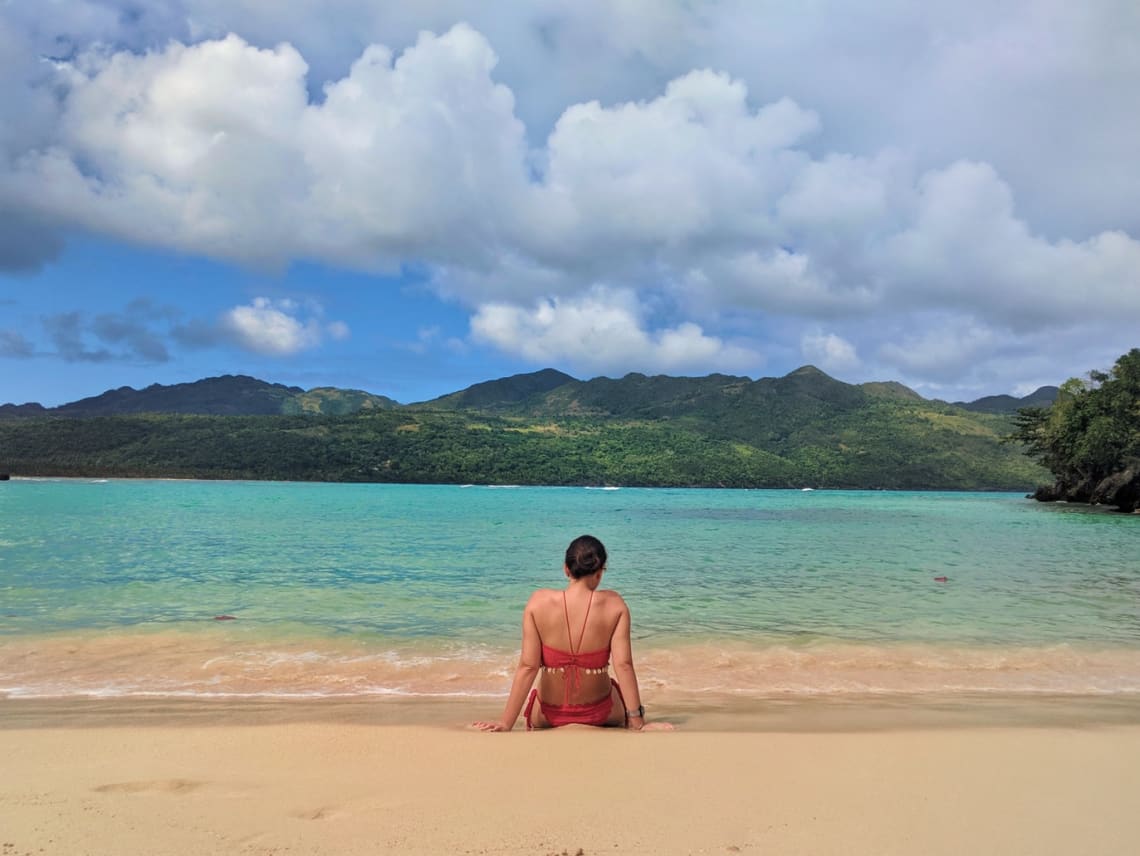 If you're an adventurer who likes getting out there and making the most of a trip, then Costa Rica is the ideal location for you. It's utterly stunning with the greenest jungles, incredible waterfalls and most amazing animals - you'd be mad not to want to visit this wonderful country.
It's a fantastic place to visit if you're a fan of water sports - canoeing, deep-sea diving, surfing, water rafting, and so much more.
There are also amazing things to do on land like hiking tours, zip lines through the trees and mountain biking. And after all the adventures, you can relax in the thermal springs, or perhaps do some yoga. Sounds tempting, doesn't it?
Learn about greenhouses and cultivations by volunteering in an eco-lodge, or perhaps get in touch with your spiritual side at this healing sanctuary. Most of the volunteer options are quite nature based with many eco-lodges, so it's perfect for those who want to get away from the screens and be a part of something more.
You might also want to read: 5 amazing affordable winter vacations
5. Celebrate life in the Dominican Republic
Home to great music and vibrant culture, the Dominican Republic is known for its beautiful beaches and luscious greenery. It's also famous for the tallest mountain in the Caribbean, Pico Duarte, standing at 10,125 feet.
It's definitely worth a visit if you get the chance, I mean you won't get a better view than from the tallest peak in the whole country! But if you're less of a hiker and more a fan of moving your hips, then you'd love the Dominican Republic - they sure know how to dance and have a good time.
Worldpackers has some great volunteer opportunities across the country. If you're a cat lover then there is a perfect opportunity for you - how about looking after cats all whilst enjoying stunning views and the wonderful nature that surrounds it? How great would that be!
If staying in a treehouse is more your thing, then you must check out this incredible hostel where you can volunteer as an entertainer.
Explore some awesome caves, take a trip on a cable car, swim with fish and be mesmerised by the waterfalls - the Dominican Republic really has it all.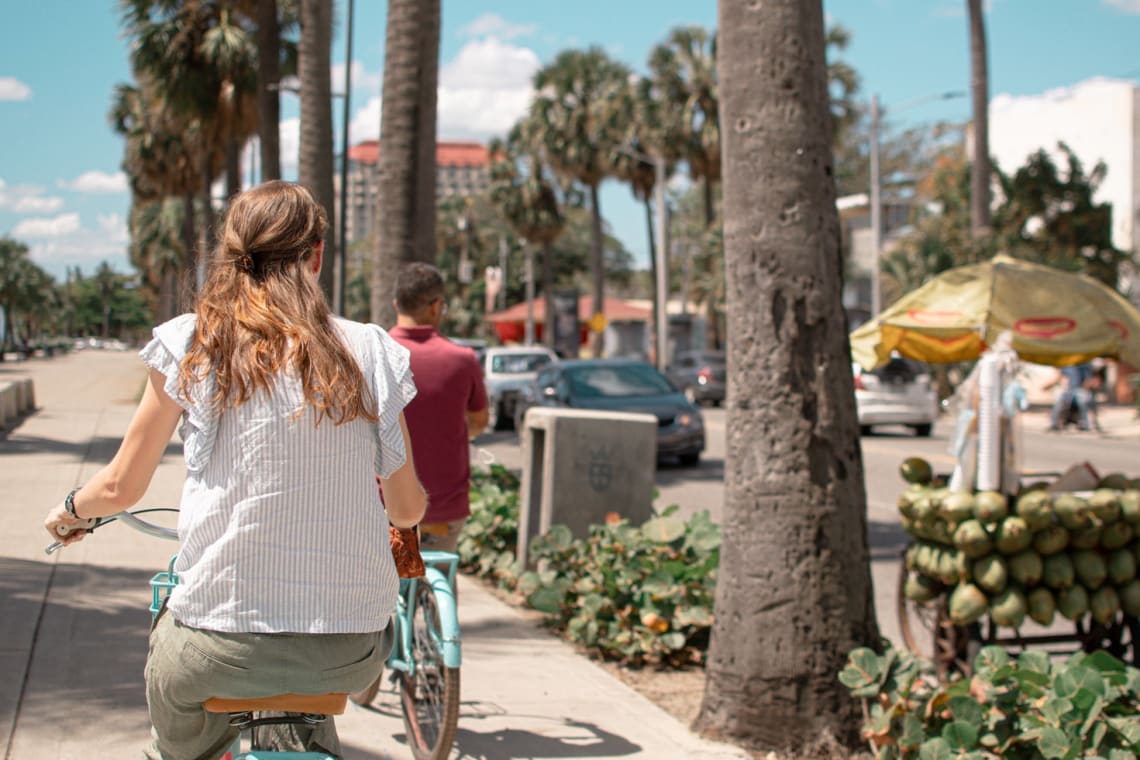 There's plenty of places to volunteer abroad in some wonderful cheap tropical vacations, all you have to do is search for the country on the opportunities page on the Worldpackers site!
Tropical vacations are great for those who want to do a bit more hands-on work, like building, gardening and decorating. Also, they seem to be popular locations for eco volunteers, so you can volunteer knowing you're making a difference to our planet.
If you've never worked anywhere like an eco-lodge before then perhaps now is the time to try it out! Life is full of hustling and bustling with all of us being so attached to screens that we forget how important being in touch with nature is.
So go on, get out of your comfort zone and give it a go!
Do you have any favourite tropical vacations or experiences to share? Let me know in the comments, I'd love to hear about the best places you've travelled to.