TOP 20 best places to visit in South America
The ultimate list of best places to visit in South America for all types of travelers, and how to stay in all of them for free.
11min
South America, a continent of astounding diversity, attracts travelers with promises of unforgettable adventures and cultural encounters. From the lush Amazon rainforest to the towering Andes mountains, from the vibrant party scene of Rio de Janeiro to the ancient ruins of Machu Picchu, this vast continent won't disappoint you. But among all the options, what are the best places to visit in South America?
In this guide, I'll talk about the 20 best places to visit in South America as a solo traveler as myself, or with friends, family or your loved one, if you prefer. Whether you're a nature enthusiast, a history buff, a foodie, or simply a wanderer in search of the unknown, you'll find captivating destinations in this list.
And here's a bonus tip: did you know you can travel all around South America without paying for accommodation? That's what I've been doing for years! I'm a full-time traveler, which is made possible by volunteering with different kinds of hosts in exchange for a free stay and other benefits, like meals and tours.
I do that through Worldpackers, a work exchange platform that connects travelers seeking for a cheap, fun travel experience to hosts that need some help in daily tasks, from the hospitality industry to social projects or eco programs.
There are NGOs, hostels, farms, glamping sites and many more amazing places in South America and all over the world where you can experience a deeper immersion in local culture and make lifelong friends.
Keep reading:
Without further ado, let's talk about my favorite places to visit in South America and what they have to offer you. I hope you have as much fun exploring this amazing continent as I did!
On each destination's name, you'll find the links to check out the volunteer opportunities currently available there.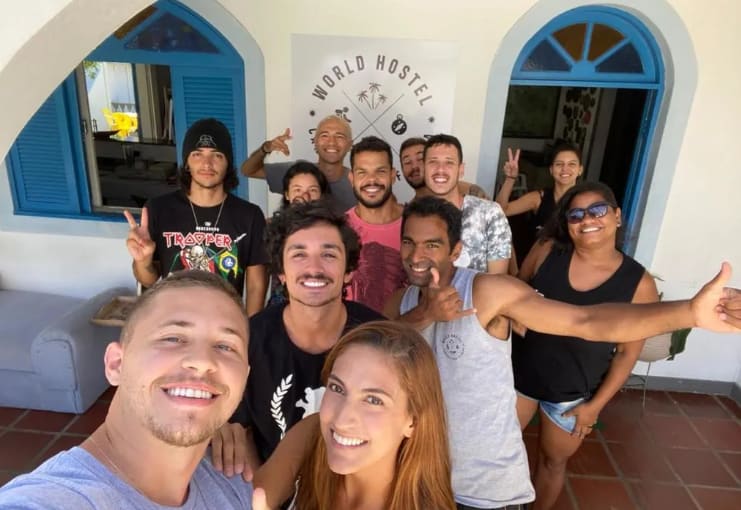 TOP 20 best places to visit in South America
Colombia
I start this list of places to visit in South America by the country that surprised me the most: Colombia. You might think of it as a country mistreated for years by violence, trafficking, prostitution, drugs, and many other heavy things, right? Wrong! It's actually safe to travel to Colombia - and also a lot of fun!

Colombia was the biggest surprise for me while backpacking South America, proof of this being that I intended to stay for two months and ended up staying six, renewing my visa so I could get to see even more little corners of this wonderful destination.
It has cities that appeal to every style of traveler, whether it's backpacking, low budget, high luxury or classical tourist.
Cali (#1) and Medellín (#2) were the first two cities I went to, where I met incredible hosts and very lively and fun people.
Read more about Medellín on: The best things to do in Medellín, Colombia
Cali lives and breathes salsa, the musical rhythm that made the country famous around the world for its sultry and fun dance steps. There you'll find hundreds of bars for dancing the typical moves in the same neighborhood, full of locals and foreigners wanting to learn more about the culture.
I went to Cartagena (#3) soon after, and stayed a month and a half in this city with 95˚F at 8:00 in the morning, tourists from all corners of the world, and charming colorful houses full of flowers. Read our article about Why you should visit Cartagena for more inspiration.
Not long after my 45 days on the beach, I went to spend almost three months in Bogota (#4), the capital of Colombia and the most beautiful, charming, fresh and friendly city of my whole trip.
When I arrived I was met with houses and buildings constructed entirely with dark brick, much like the same style in England, so for me, it was love at first sight. I never found out why this type of construction is so common in Bogota, though.
I only know that it's always cold because the city is at the top of a mountain more than 2,600 meters above sea level, making the British-type air even more intense when walking through the streets.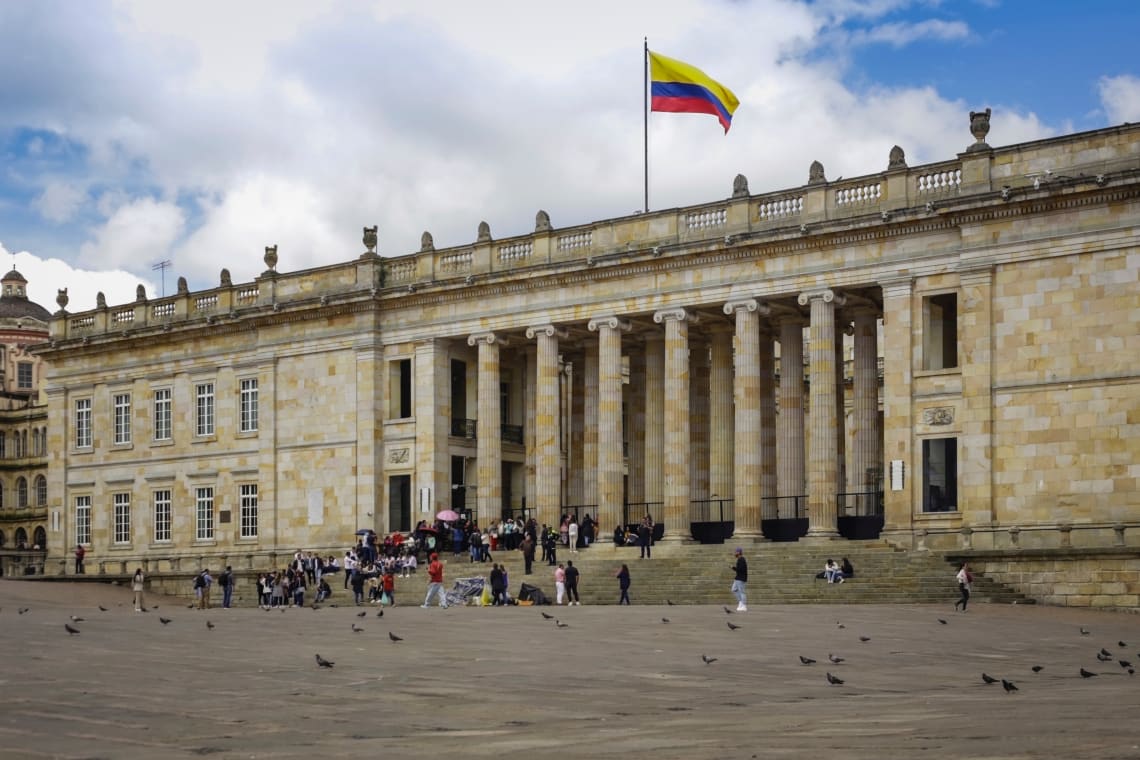 People told me that I would have problems with sexist attitudes in the country, and with violence and other things, but there was not a single moment in these six months of my trip that I felt unsafe or threatened.
So that's why I recommend Colombia hands down to all of my friends that want to explore incredible places without worrying about being a woman traveling alone or in a group.
Discover the Colombian Culture:

Argentina
At Buenos Aires (#5), the capital of Argentina, I stayed in the first hostel of my life. With people I met at the hostel, who had already been there for a couple of months, I explored the whole city, went to parties and bars, to tourist spots as well as places only the locals knew. They showed me a Buenos Aires that I, by myself, never would have had the chance to see.
Often referred to as the "Paris of South America," Buenos Aires has an irresistible blend of European elegance and Latin American vibrancy. For starters, the city boasts an impressive array of museums, art galleries, and theaters. But simply walking around can be a lot of fun: it's lively street life will keep you busy.
From the colorful houses of La Boca to the tree-lined streets of Palermo, every district offers a distinctive ambiance. Recoleta, known for the famous Recoleta Cemetery, offers a glimpse into the city's aristocratic history.
A stroll along Avenida Corrientes, the bustling theater district, or a visit to the Feria de San Telmo, the city's oldest street fair, are also highly recommended.

While you're there, you should definitely take the chance to visit some tango clubs. The city is the birthplace of this passionate dance, and you can either watch professional dancers perform while having a nice dinner or go to a milonga and dance with local people.
If you're the foodie type, don't miss out on savoring a perfectly cooked steak in a classic parrilla (steakhouse) and indulging in artisanal ice cream and alfajores.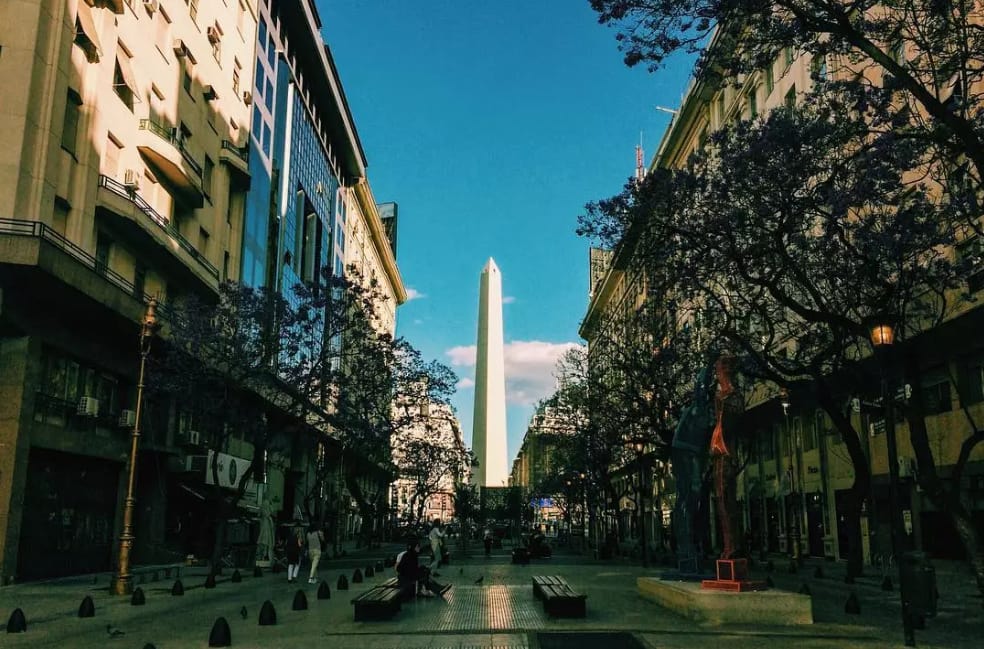 Brazil
As a Brazilian, I couldn't leave my home country out of this list of best places to visit in South America. But I promise it's not just because I'm from there: there are so many amazing destinations in this country you could spend months traveling just there.
Despite its frightening size, São Paulo (#6) is perfect for those that want to do something different every day in Brazil. There's no chance of being "alone" if you're going to stay in a hostel, the usual crowd of people is way too animated to leave anyone out of the group!
In addition to beautiful parks the city maintains, there are other attractions like the excellent museums MASP and Pinacoteca, the amazing restaurants with cuisine from all over the world, the famous bars in Vila Madalena, the Japanese culture of the Liberdade neighborhood and so much more!
Another city that you shouldn't miss is Rio de Janeiro (#7). Some might worry about its history of violence, but if you stay in its most famous neighborhoods and keep basic caution with your belongings, you shouldn't worry.
Rio is definitely worth a visit: it's no doubt one of the most beautiful cities on Earth! Besides the breathtaking scenery, it's got a bustling party scene and offers many opportunities for enjoying outdoor activities, such as playing sports at the beach, hiking, riding a bycicle and much more.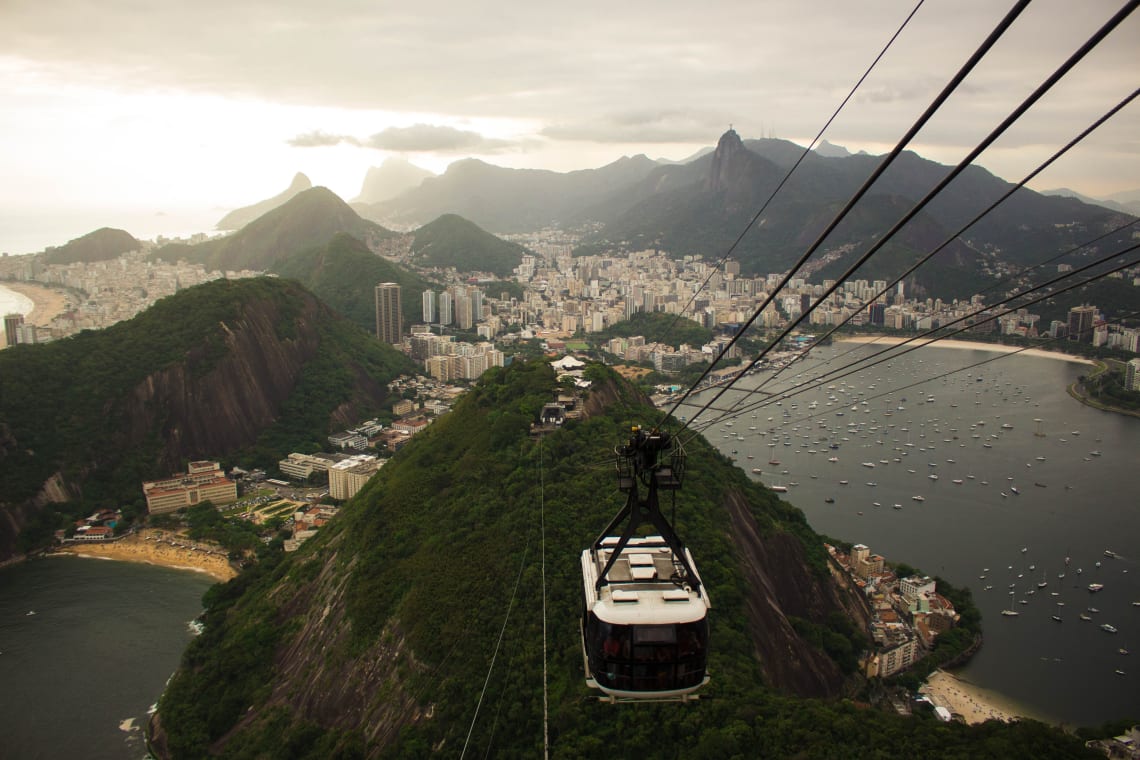 And if you're open to making local friends, you're going to have a blast. Not only in the city of Rio but in the neighboring beach towns like Cabo Frio, Buzios and Arraial do Cabo, the number of incredible people you'll meet will only make you regret not having gone sooner.
The Northeast region is also wonderful, but some places are a bit overcrowded like Bahia and Ceara. So why not choose destinations like Pernambuco and venture into the beautiful Recife (#8), for example? This capital is one of the most culturally rich in the country, and if you're a music lover you'll have a blast.
Another great place to visit in South America that doesn't make most of the lists around there is Minas Gerais, a state where people are known for being extra welcoming. Besides the capital, Belo Horizonte (#9), you should visit in the small touristic cities like Diamantina, Ouro Preto, and Ibitipoca. If you're on a diet, forget about it: food here is to die for!
The Worldpackers blog is full of tips to help you travel to Brazil, such as: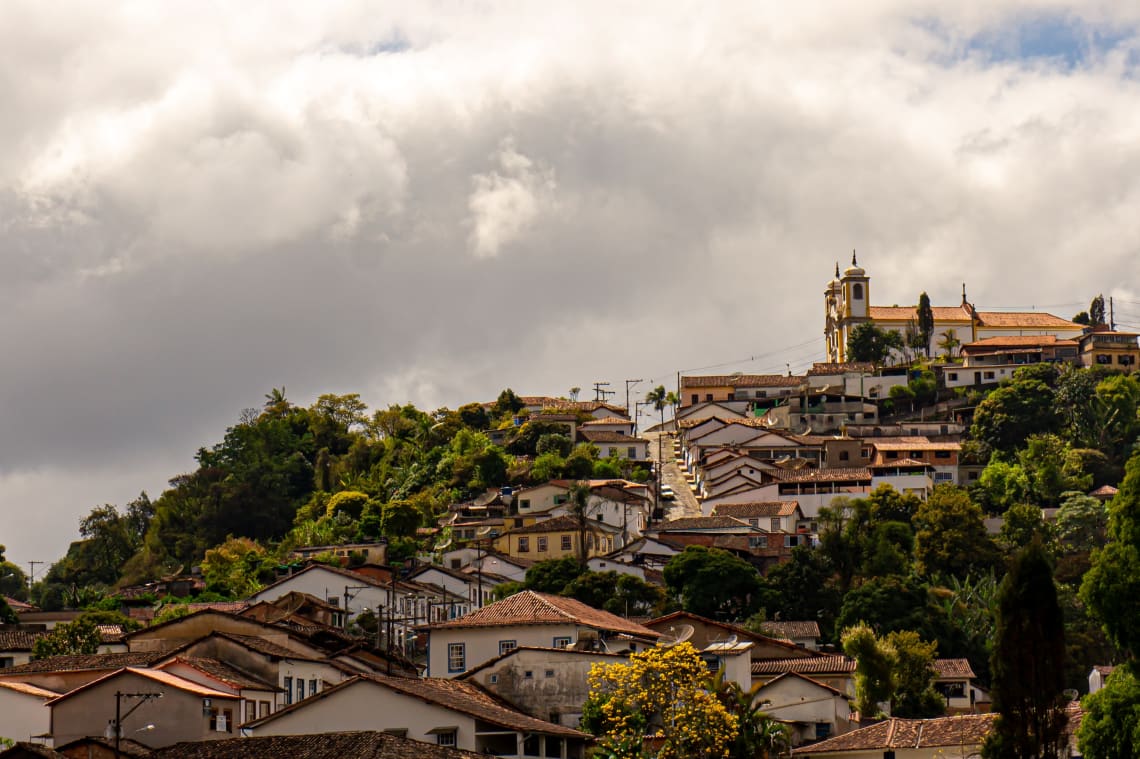 Chile
If you're a little afraid to travel alone, know that Chile is the number one country for quality of life in the continent, resulting in less street violence. It is, then, one of the best places to visit in South America for those who have never been to this part of the world.
Starting your trip in the country's capital Santiago (#10) (like I did) is the perfect way to make you feel safer and slowly get used to the Latin American ways. Besides the beautiful snowy scenery, the hostels in Santiago are famous for the lively nightlife, so if you're looking for something along these lines, I definitely recommend you start here.
Afterwards, take advantage of already being in Chile and see a stretch of San Pedro de Atacama (#11), the beautiful Chilean desert. Although the prices are a little higher, it's possible to balance out if you choose to volunteer in exchange for accommodation.
There is zero violence there since about 90% of the people are tourists, 5% are backpackers spending the season there or even working, and the other 5% are native residents who are extremely grateful for tourists helping the economy so much.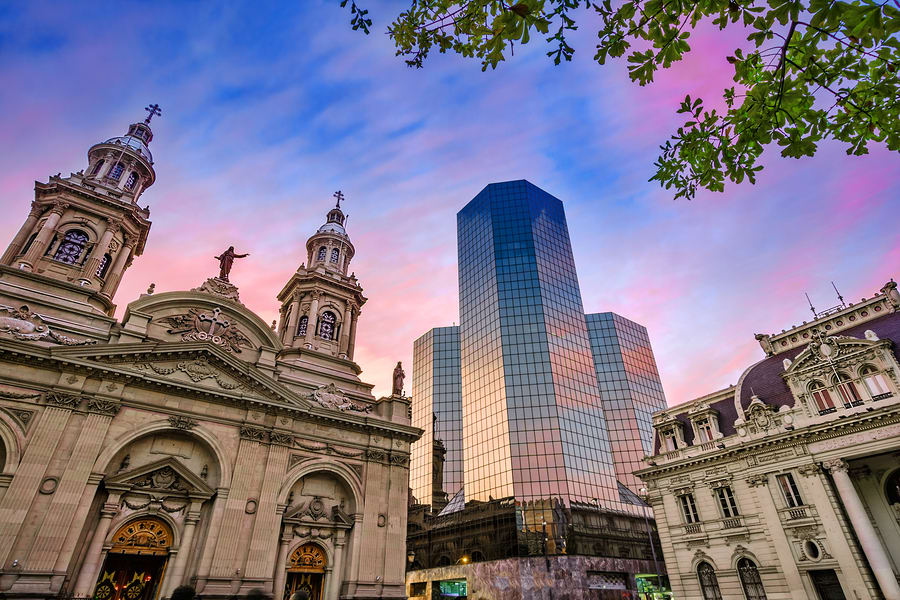 Uruguay
Another country that has a more expensive cost of living is Uruguay, but it's definitely worth it - and there are also ways to save money, such as volunteering. The capital Montevideo (#12) is full of awesome hostels to volunteer in.
The city combines urban sophistication with a laid-back atmosphere. Stroll along the Rambla, a picturesque coastal promenade, explore the vibrant Mercado del Puerto, and immerse yourself in the city's rich cultural offerings.
Not to mention Punta del Este (#13), often referred to as the "St. Tropez of South America". This luxurious seaside resort town caters to travelers seeking upscale entertainment and dining, and vibrant nightlife.
If you prefer something more chilled, Uruguay's coastline also offers beautiful tranquil beaches like Cabo Polonio. I also recommend visiting Colonia del Sacramento, a UNESCO World Heritage Site that enchants visitors with its cobblestone streets, well-preserved colonial architecture, and a unique blend of Spanish and Portuguese influences. Exploring this charming town is like stepping back in time.

Although it's quite small, one month in this country is not enough to get to know the places, the people and beautiful accents there. But you'll be back soon, probably addicted to the Uruguayan Mate.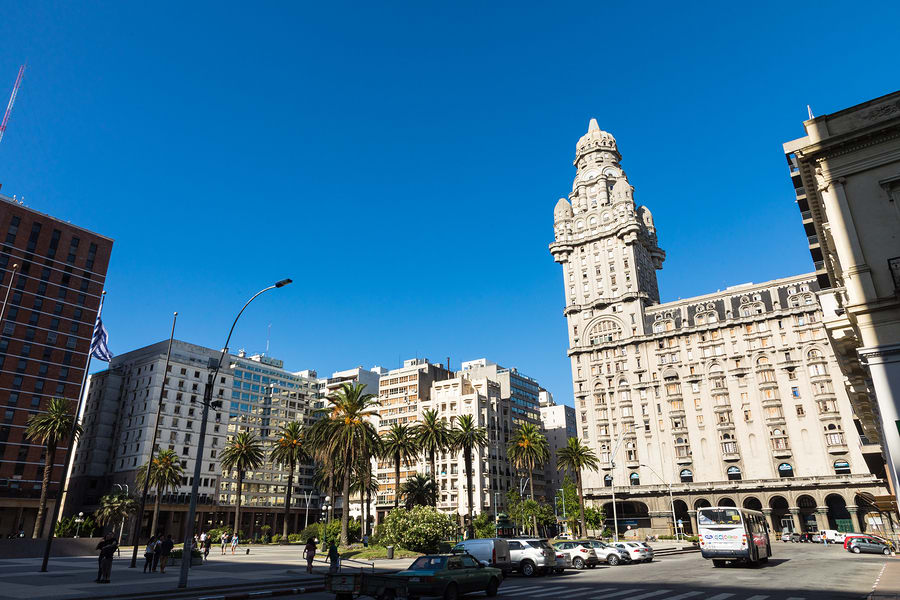 Bolivia
When we talk about Bolivia, the first place that comes to mind of many people are the salt flats of Salar de Uyuni (#14), which is super beautiful indeed, and shoul definitely be on your list of best places to visit in South America.
Another place well worth visiting around there is Copacabana (#15), a picturesque town that enchants travelers with its stunning natural beauty and rich cultural heritage. I'm sure it will warm your heart to talk with the inspiring women that live in this . Also, don't miss out on visiting Lake Titicaca, the highest navigable lake in the world.
The capital La Paz (#16) and its surroundings are also full of attractions. Leaving from there, you can go to the Valley of the Moon, with daily transport leaving from different points in the city, plus you can get close the Illimani Mountain with its snowy cap thanks to its 6,500 meters height - one of the most famous postcard scenes in the country.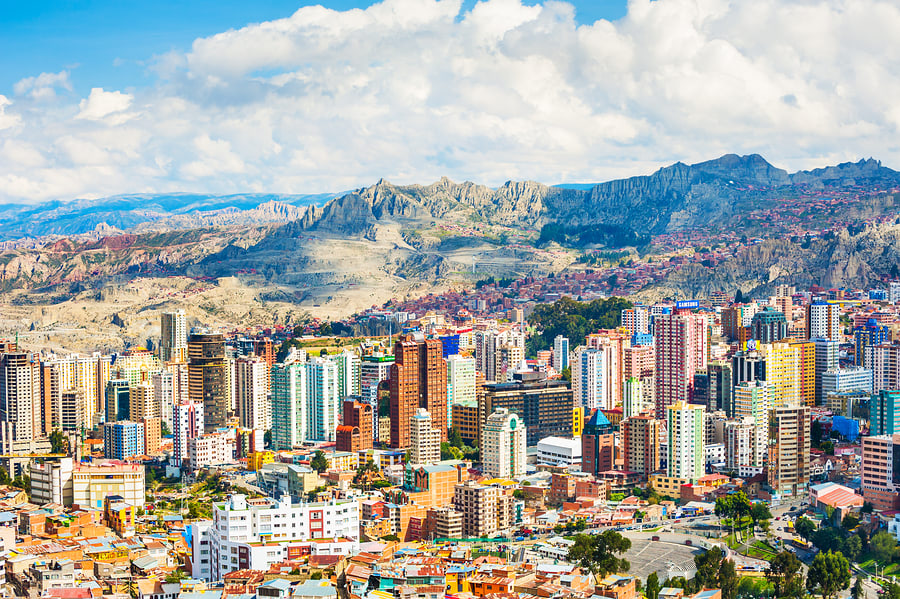 Peru
Another amazing place to visit in South America is Peru, starting by its capital, Lima (#17), which boasts a rich colonial legacy. The historic center, a UNESCO World Heritage Site, is a treasure trove of colonial churches, elegant plazas, and charming cobblestone streets.
While you're there, enjoy the Bohemian vibes of Barranco district, a haven for art and culture enthusiasts, and the stunning views of the Pacific Ocean from the coastal district of Miraflores. Stroll along the picturesque Malecón boardwalk, breathe in the salty sea air and go looking for one of the great dining options around there.
My favorite part about Lima is its rightfull reputation as the gastronomic capital of South America. The city's culinary scene is amazing, from its world-class restaurants to bustling food markets.
Nestled high in the Andes Mountains, Cusco (#18) was once the capital of the Inca Empire and is a super chill place to stay in: the city has pure vibes that I never could describe here, but that touches everyone who visits. It's also quite safe. While there, I could go out at night in the trendy historic center and come back to the hostel late without any problems.
Another tranquil city that is worth a visit is Nazca (#19). Very mysterious because of the famous lines are drawn into the ground by ancient civilizations, the city has become a tourist attraction and cultural heritage site.
Read our article on what to do in Peru and check when is the best time to visit Peru before buying your tickets.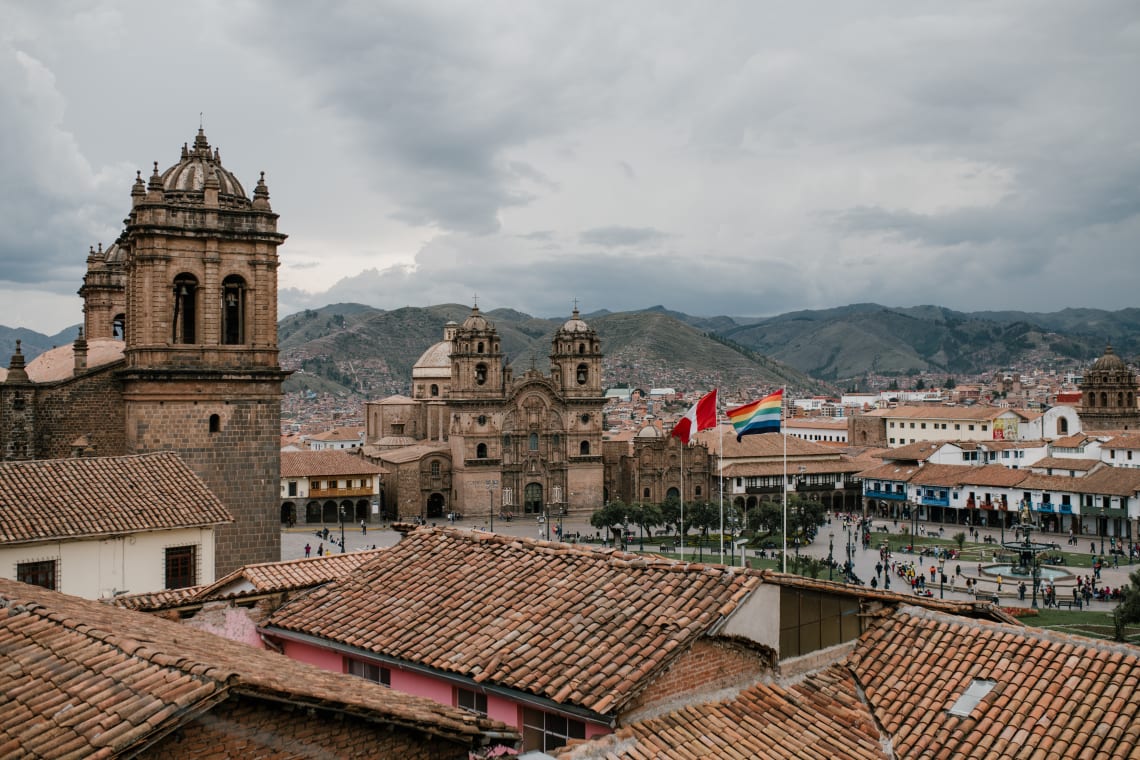 Ecuador
I had so many preconceived notions about Ecuador that I'm almost embarrassed to write about this wonderful country. I don't know why I thought it would be like a jungle. To my surprise, when I arrived in Quito (#20) I discovered a huge city, with everything in working order.
Sure the country has a jungle and even jungle tours, but staying in the city is also a great option! Quito boasts one of the best-preserved historic centers in the Americas. Wander through its narrow cobblestone streets, marvel at colonial churches, and take in panoramic views of the city from El Panecillo hill.
Besides, did you know it's possible to cross the country from one side to the other in just one day? Cotopaxi National Park, Cuenca, Mindo Cloud Forest and Quilotoa Crater Lake are some other destinations to add on your list of best places to visit in South America, all easy to reach.
Last but not least, Ecuador is also home to the Galápagos Islands, a haven of biodiversity that shaped Charles Darwin's theory of evolution.
Before travelling there, read our guide about the best time to visit Ecuador and check out this testimonial from a traveler who had the best Worldpackers experience in Ecuador.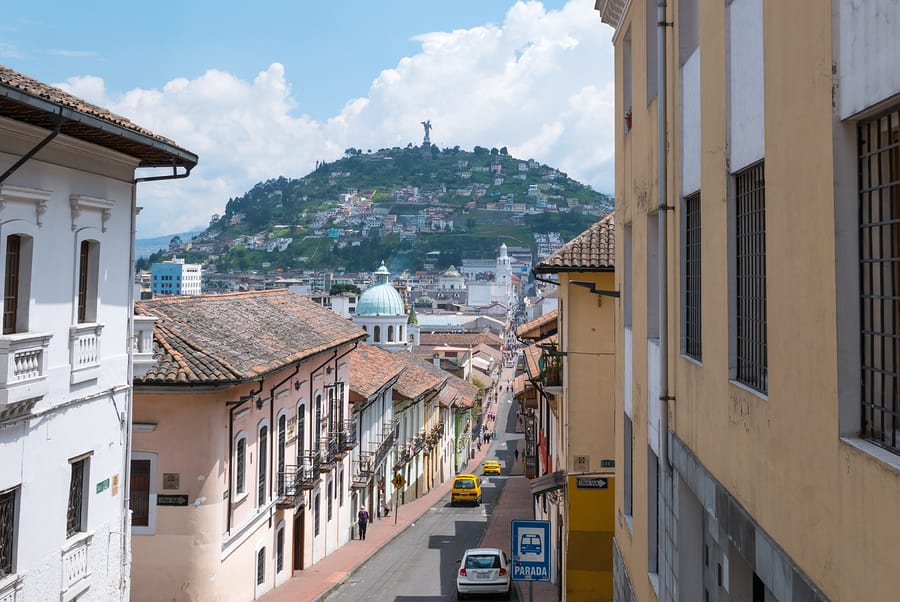 Ready to start exploring South America?
Whether you find yourself dancing salsa in Colombia, marveling at the underwater world of the Galápagos, or strolling through the streets of Montevideo, remember that each destination is an invitation to learn, and that you'll enjoy it much more if you respect local cultures and keep a positive attitude throughout the trip.
As you plan your journey, remember that this guide is merely a glimpse into the variety of experiences that await you. There are plenty other amazing places to visit in South America, and if you talk to locals while you're there you'll discover much more.
Whether you're setting off on a solo adventure, embarking on a family escapade, or seeking to connect with fellow travelers, South America promises to be one of the best chapters in your life's story.
Even more so if you choose to do a work exchange through Worldpackers, which will allow you to save a lot of money, develop new skills and make friends from all over the world.
So, pack your bags, open your heart, and let South America weave its magic! The adventure of a lifetime awaits.
For more information on travel planning, keep reading our blog, written by experienced travelers.