A local's budget guide to Rio de Janeiro travel
Rio de Janeiro is known for its natural wonders, world famous tourist spots, exciting night life, and beaches. Make the most of your trip with this guide to Rio de Janeiro travel!
19min
People from all over the world travel to Rio de Janeiro every year. It's one of the most visited destinations on the planet.
Rio de Janeiro is notorious for being of the most socially unequal places in Brazil, which is why so many writers, filmmakers and residents portray it as a city of contrasts. People who travel to Rio or choose to call it home can work around those contrasts or simply enjoy the best of what they bring to the culture and environment of the city.

First up on the list of things to know about Rio de Janeiro is that the climate is what most tourists would expect from Brazil: lots of sunshine. Almost every day feels like summer! However, although many people think Brazil has a tropical climate in its entirety, if you check out a Brazil travel guide you'll discover that some places in Brazil can get cold — at least by Latin American standards.
Brazilians often complain that foreigners only see Brazil with the same stereotypical image associated with Rio: beach life, samba and happiness. While it's true that Rio offers such things, planning a trip to Rio de Janeiro is worth it for many reasons beyond just these!
Rio's natural beauty is the most distinguishing reason to visit. You can explore the tropical rainforest of Floresta da Tijuca, appreciate the white-sand and turquoise water of Ipanema beach, or relax at the city's many epic lookout points like Pedra do Telégrafo.
Other world-famous attractions in Rio include Christ the Redeemer, museums, parks, exciting nightlife and other beautiful places to visit around the city. In this comprehensive guide to Rio de Janeiro you'll learn:
How to plan a trip to Rio de Janeiro
Where to stay in Rio de Janeiro
Getting around Rio de Janeiro
Rio de Janeiro travel safety tips
Top things to do in Rio de Janeiro
Read on to learn more about this exotic tropical city considered a one-of-a-kind bucket list destination by travel publications worldwide!
A local's guide to Rio de Janeiro travel
How to plan an amazing trip to Rio de Janeiro
When to visit Rio de Janeiro
High season is, of course, summer (December-March). But you don't have to wait for a specific season to visit Rio de Janeiro, since temperatures are nice and warm year round!
The rainy season in Brazil occurs from December to March. Generally speaking, Rio doesn't have nearly as much rain as other coastal capitals in Brazil. In the last few years, average rainfall during summer has been less than 150 mm. Only the summer of 2018 was rainier than average due to the La Niña phenomenon.
If you live in a country with a cold climate like Sweden or Canada, Rio's summer heat might be too much for you. Winter in Rio is from June to August, and temperatures are around 18°C minimum and 25°C maximum. In the summer, 25°C is just an average day. Walking around in the middle of the day in places like the Olympic Boulevard can be exhausting when it's 35°C. But summer has its advantages too, like being able to experience longer days due to daylight saving time.
During Carnival, Rio de Janeiro is boiled down to its essence, with the stress on "boiled" — average highs around 90°F or above 30°C. Beaches are crowded and hostels are packed with people from all over the planet. Another crowded time is New Year's Eve in Copacabana, when the fireworks show over the beach attracts millions.
I recommend planning a trip to Rio between April and September, as the city is much calmer... and cheaper! It's a far more pleasant time for a Rio de Janeiro trip, especially if you want to relax, bike around the city and enjoy the beach. There are a few exceptions including nationwide holidays in Brazil such as school vacations in July.
How to get to Rio de Janeiro
Domestic airlines in Brazil often have promotions for flights from São Paulo to Rio de Janeiro. You should expect to pay around R$200. The main airlines in Brazil are Gol, Azul and Latam.
If you are traveling around Brazil, remember that the country is absolutely enormous, so plan ahead and buy your tickets in advance. You can safely get bus tickets at sites like Guichê Virtual or Busca Onibus.
Car-sharing apps are increasingly popular in Brazil, so you can also get to know a local that will take you to Rio de Janeiro from anywhere in Brazil by car using BlaBlaCar.
What to pack for Rio
In Rio, you want to be prepared for strong sun, warm weather and humidity. Here are some essentials to add to your packing list for Rio:
1-2 pairs of comfortable jeans to travel with. Brazil's summer demands shorts all day but many places (airports, cafés, malls, cinemas, theaters, etc) have air-conditioning going full speed!
A hat to protect your face and neck from the hot Equator sun.
Breathable clothing, including fine t-shirts and tank tops.
Non-brand name sunglasses (less likely to be stolen). Actually, the less you show off brands, or anything that shows how expensive your stuff is, the better.

Flip flops and/or summer sandals. Shoes or sneakers are necessary for long walks, but as you'll notice, flip flops are a very common thing to wear in Rio weather, even when you go out to restaurants or bars.




Sunscreen (lots of it!) and b

ug spray (especially if you go hiking near Floresta da Tijuca, a tropical rainforest close to Rio).

Adapter. For reasons even Brazilians don't understand, Brazil changed the country's official socket to a Type N in 2010. Bring a universal adapter or buy one when you arrive.

Water bottle. Be kind to the planet and bring your own bottle, so you can refill instead of buying a new one each time you feel thirsty. Plastic pollution is a big issue in Brazil, so please remember to be responsible about your waste. Never leave waste at the beach; always take it to your hostel or the nearest bin.

Money belt. Brazil is not the safest place in the world (but also not the most dangerous), so I recommend keeping your ID, cards and cash close at all times.

A quick-dry towel... to save time and space in your backpack, of course!

If you have more questions about what to pack, check out this complete packing list for travel in Brazil.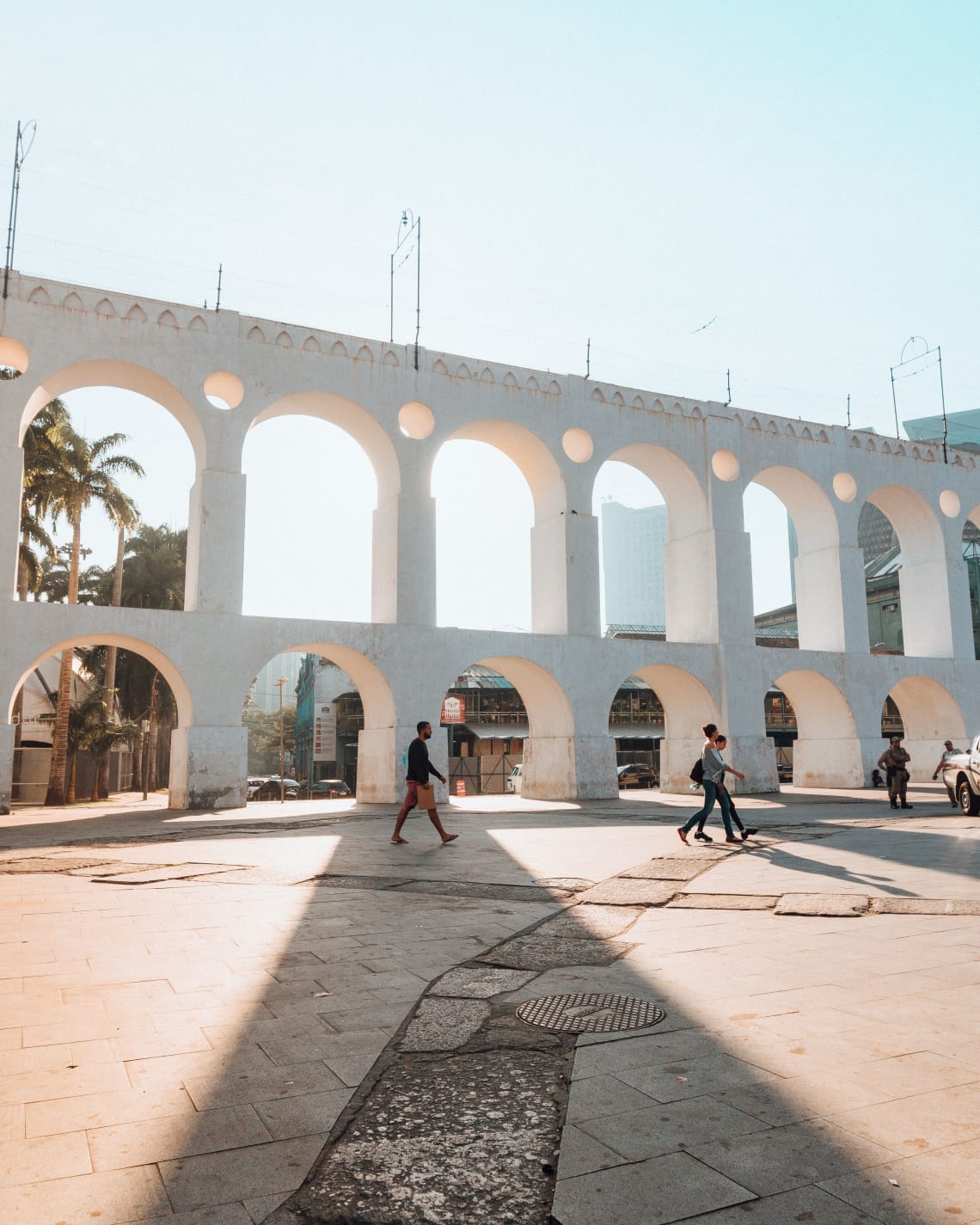 Where to stay in Rio de Janeiro
When looking for a place to stay during your trip to Rio de Janeiro, I'd recommend choosing a hostel in the more popular neighborhoods like Leblon, Copacabana and Barra da Tijuca.
These parts of the city feel safe because there's always someone walking outside or having a beer at the botecos, small low-key bars with outdoor seating which are very popular in Brazil. It feels safer when there's always a set of eyes on you, especially at night.
Songs, movies and pop culture generally portray Copacabana and Ipanema as beautiful paradises on the beach. However, these neighborhoods are actually suburbs with high-rise buildings, apartments, hostels, restaurants, bars, supermarkets and office buildings.
Safety in Rio is not just about the best neighborhoods, but about the time of day, the things you're carrying, and how you look (if you clearly look like a tourist, you're an easy target). Just try not to look like a gringo! In Brazilian Portuguese, the most popular word for foreigner is "gringo" for a man or "gringa" for a woman.
It's common for locals to use this term and it doesn't mean anything bad, they are simply using a literal term to describe someone from another country. Usually gringo refers to Europeans and Americans, or anyone that looks foreign and stands out from the crowd.
If you're concerned about safety on your trip, or if you simply want to have an authentic experience in Rio and save money while traveling, I recommend doing a work exchange.
Worldpackers offers over a hundred opportunities to work with hosts in Rio de Janeiro. Here are some of the very best projects on offer:
Best Worldpackers hosts in Rio
Hostels in Favelas in Rio
The "favelas" arouse the curiosity of those who travel to Rio and many people are curious about them. While favelas may receive bad press in international news, not all of them are dangerous areas.
I do not recommend you visit Rio favelas without a local by your side. Each community has a different level of safety and some of them are not open to visitors. On the other hand, for some favela residents, tourist activities are a major source of income. Many communities have a growing cultural scene and lots of fun activities for those who want to stay in a favela hostel in Rio.
If you travel to Rio and want to visit such a community, remember that you are a guest and must respect the people living in those communities. If you have the chance, ask about their lives and what their routine is like. Always ask permission to take photos and be as empathetic as possible.
Here are some of the best Worldpackers hosts in favelas in Rio: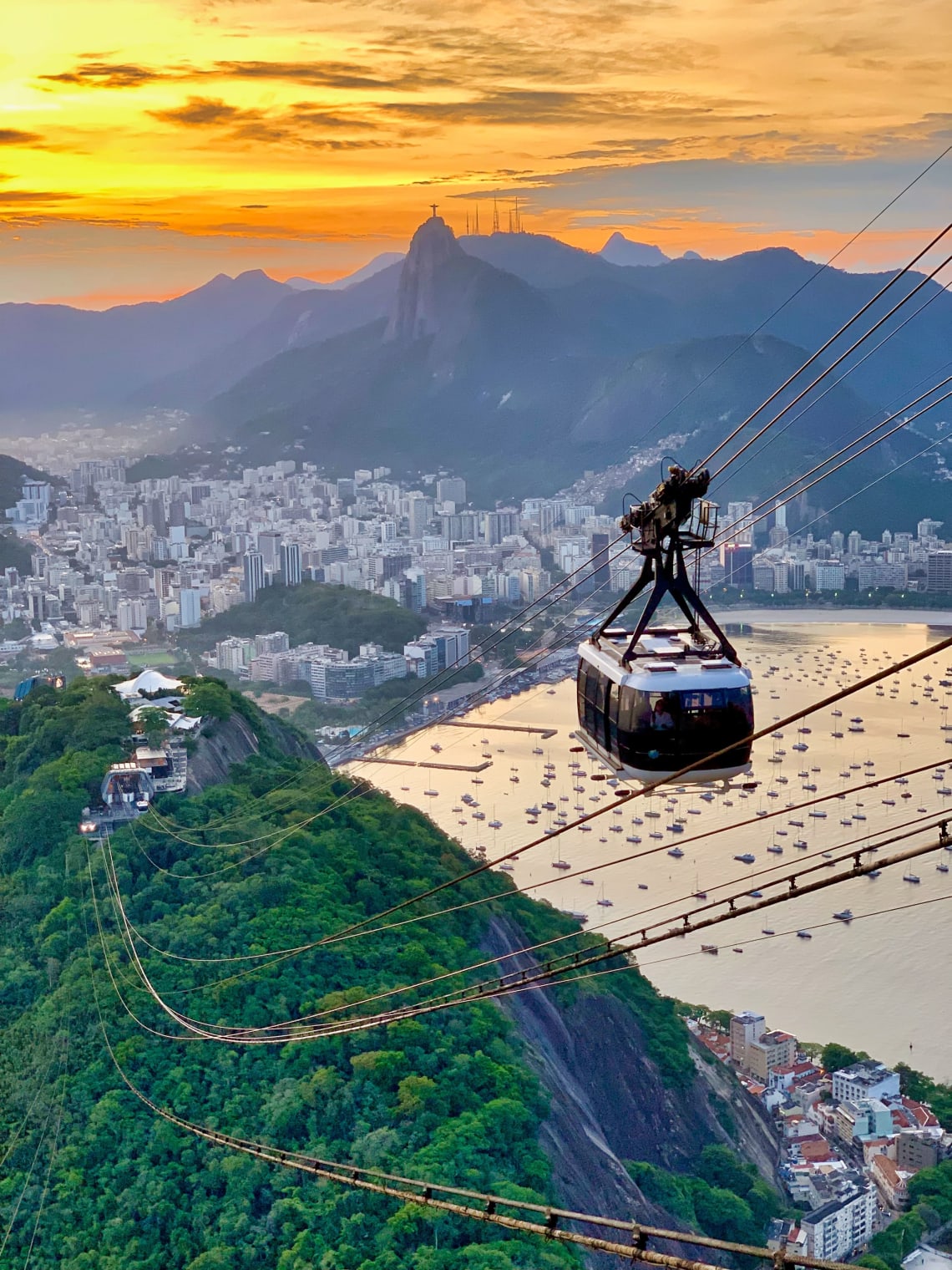 Getting around Rio de Janeiro
Rio de Janeiro is a large city. It's home to more than six million people, which is more than the entire population of countries like Singapore, Norway, and Denmark!
There are several neighborhoods and suburbs, but most people stay around the city center and historical areas like Centro, Lapa, Copacabana, Ipanema, Leblon, Flamengo, Botafogo, Santa Teresa and the island of Paqueta.
Public transportation in Rio
When planning to go to Rio de Janeiro, make sure to include time for travel between destinations on your itinerary. Ask for a metro and bus guide as soon as you arrive (they're available for free at bus and metro stations). You can use the subway for the main attractions, but there's also a city train.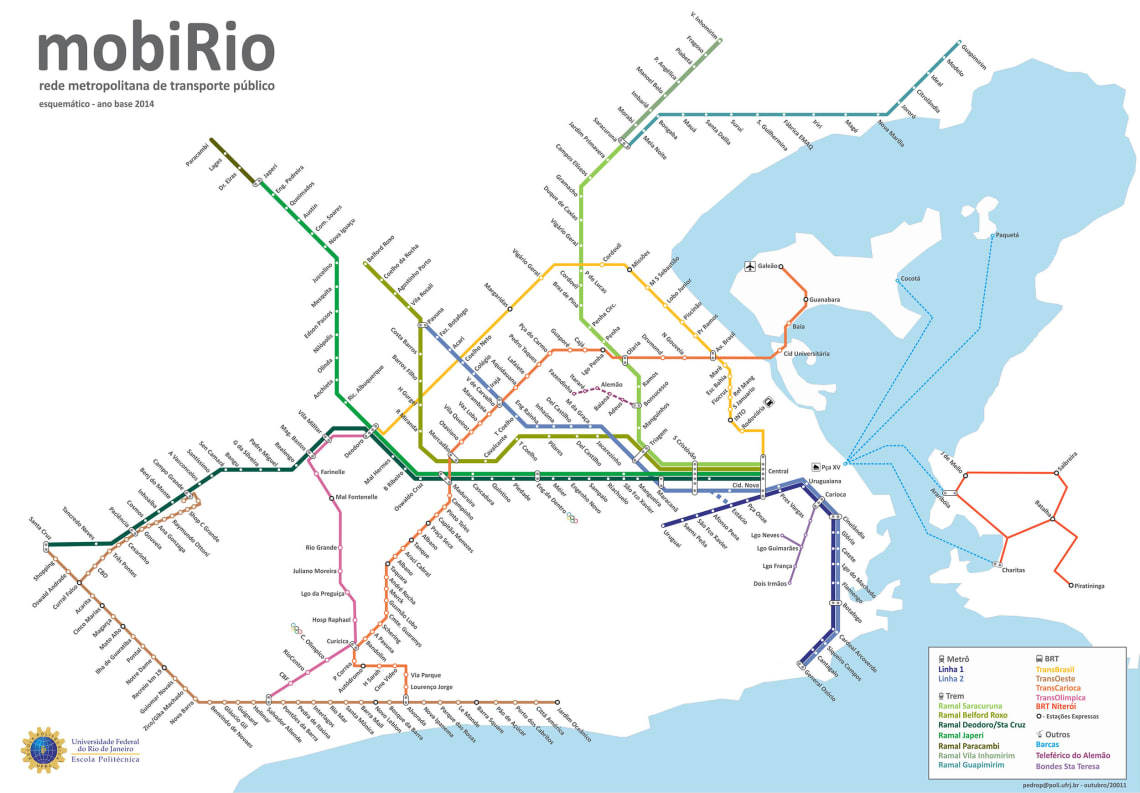 *Map provided for free by Federal University of Rio de Janeiro.
*Metrô means Subway; Trem: Train; BRT: Bus; Outros: Other (Boat, Cable Car and Santa Teresa historic tramway).
The Carioca lines
When you look at the subway map of Rio de Janeiro, you'll see line 1 in orange. Line 1 runs from General Osorio station in Ipanema to Uruguai station (not the country Uruguay) that takes you to Tijuca neighborhood. This line goes through the touristic areas of the city, such as Aterro do Flamengo and Centro, where you can get off and explore various historical buildings.
Line 2 is green and connects Botafogo Station, in the South Zone, to Pavuna Station, which is north of Rio. This line also passes through the city center and reaches the Maracanã Stadium. Line 4, yellow, runs from General Osório station in Ipanema to Jardim Oceânico station in Barra da Tijuca.
Safe neighborhoods in Rio
Among the places you can reach by subway are Ipanema and Jardim Botânico.
Ipanema is a good neighborhood to find hostels with a high demand of volunteers and guests from around the world. Jardim Botânico is a mostly residential neighborhood, but also one of the safest places to stay if you're a digital nomad getting an AirBnB and plan on using Uber to get from one place to another. There's also lots of cafés in the area.
Aterro do Flamengo is not recommended for tourists who want to explore Rio by foot, but it's a nice, usually safe place to visit, because it's where you'll find the Modern Art Museum of Rio de Janeiro.
Leme and Copacabana (Copa) are neighborhoods full of tourists. "Copa" has the largest number of hotels in the city and the beachfront in Copacabana is full of locals and tourists. Leme is located to the left of Copacabana and is quiet and residential. Both Leme and Copacabana are home to favela communities, which organize visits for tourists and often present social projects.
The Cantagalo Favela is an example of such community in Copacabana. They have a museum and views of the Ipanema and Leblon beaches, the Rodrigo de Freitas lagoon and other famous Rio points. Favela Chapéu Mangueira in the Leme district offers incredible views of Sugarloaf, Praia Vermelha and Flamengo.
Last but not least, if you want to slow down and stay in a bohemian neighborhood with a hippie vibe, find a hostel in Santa Teresa neighborhood. The streets are full of street art, handcrafts boutiques with the products of the many residential artists and sculptors.
Finally, the bucolic Paquetá Island is also considered a neighborhood of Rio de Janeiro! No cars are allowed in the small village, making it the perfect place to enjoy some quiet time. You can get to the island by ferry via Baía de Guanabara (Guanabara Bay).

How to rent a bike in Rio
Rio has plenty of ciclovias, or dedicated bike lanes. You can rent a bike in Rio for R$10 a day. There are also several options for scooter rental in Rio through private companies.
Usually the bikes are very colorful and easy to spot. For example, Itaú Bikes are orange, but there's also Grin Scooters (green) and Yellow Bikes and Scooters. These are all very common around the bike lanes in Copacabana, Praia Vermelha or near the Historical Center.
Many Worldpackers hosts also offer free bikes for volunteers!
Rio de Janeiro travel safety tips
There's no reason to sugarcoat this: safety is a big issue in Rio. The security situation in Rio was a major topic of discussion when Brazil hosted the World Cup in 2014 and again during the Olympics in 2016.
Today, Rio de Janeiro is still one of the most violent states in Brazil, but if you do your research, you'll understand that it's entirely possible to be safe if you choose the right neighborhood to stay in and the right places to visit.
I've mentioned some of the safest neighborhoods in Rio de Janeiro for tourists. Choosing the right place is not enough though, since you'll be walking all over the city! Here are some basic precautions and Rio safety tips to minimize your risk of becoming a target:
Try to dress down. Enjoy the warm tropical weather and wear havaianas instead of expensive sneakers. Always leave expensive accessories like watches and jewelry at your accommodation.
Don't take anything of value with you to the beach. The most visited beaches like Copacabana and Ipanema have constant police presence, but robberies still occur, often times in broad daylight.
Avoid taking buses late at night. If you're going out for a nice drink or to experience Rio's nightlife, use a ride service app (there are several apps for ride service in Brazil, such as Uber or 99pop).
Don't walk around deserted areas. Ipanema beach is inviting during the evening, but unless you are in a region where there are many bars and people walking on the street, try to avoid it.
Don't carry large amounts of cash. Only carry the money you need for the day, and never flash your money around.
Cameras, smartphones and expensive electronics attract a lot of attention. Try and disguise your expensive gear in a worn-down backpack or supermarket bag.
To learn more, check out this article about safety in Brazil, written by a fellow world-packer!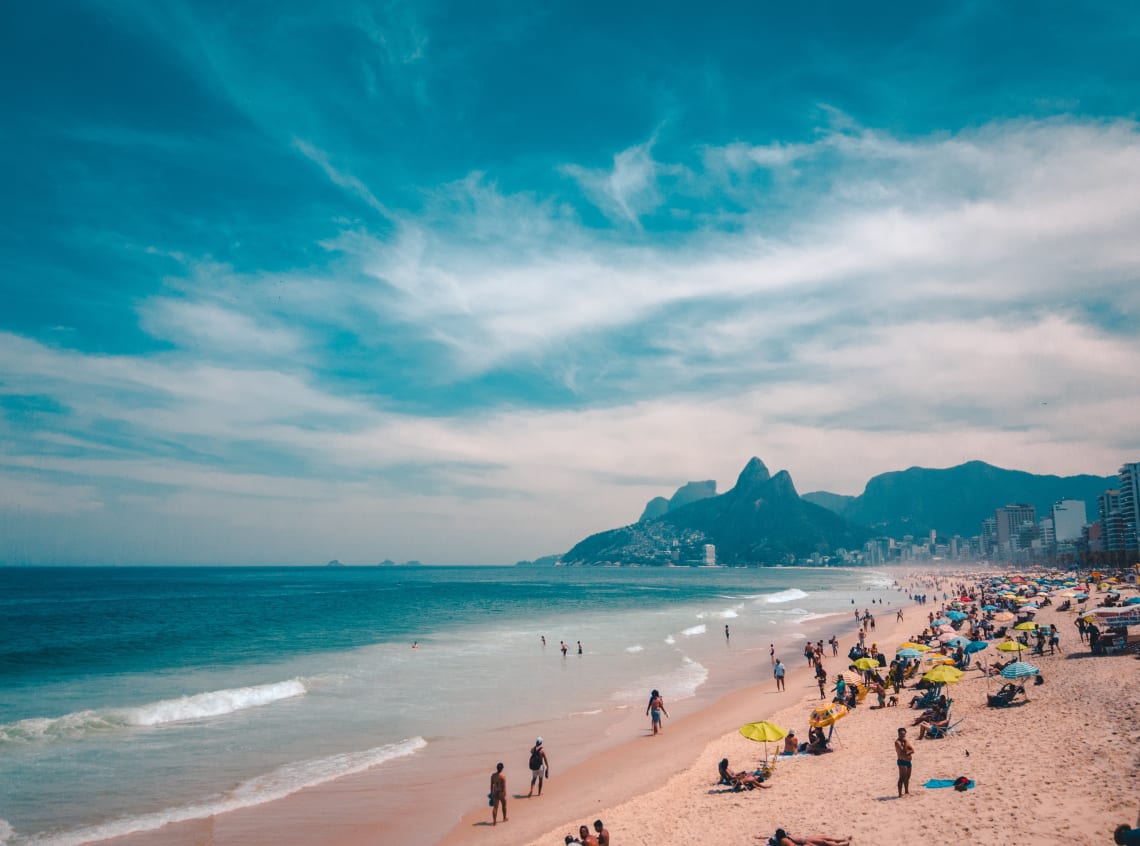 Top things to do in Rio de Janeiro
1. Go to the beach
I could easily write an entire blog post dedicated to Rio de Janeiro's beaches. In addition to the famous Copacabana and Ipanema beaches, here are a few other Rio beaches worth adding to your Rio itinerary:
Arpoador Beach is perfectly placed between Copacabana and Ipanema, and less crowded than its famous neighbors. Arpoador is most notable for the giant rock formation that juts out from the shore into the crashing waves, offering fantastic views over Rio's coastline.
Prainha Beach is a mere 150 meters long and literally means 'small beach.' There is very little infrastructure — no access via public transportation, limited parking, only two kiosks. Prainha is part of a natural sanctuary and is located in the west of Rio, in Recreio dos Bandeirantes. Prainha Ecological Municipal Park offers a Surf Museum and guided hiking trails.
Grumari Beach is part of Grumari Municipal Natural Park. The beach is almost 3 km long and offers natural beauty on par with that of Prainha. It is surrounded by cliffs, hills, and Restinga forest, which provides a spectacular contrast with the blue and clear sea. If you're into naturism, check out Abricó Beach on the left side of Grumari.
2. Explore Escadaria Selarón
You can't visit Rio without visiting the colorful steps of Escadaria Selarón. These tile-made steps are work of artist Jorge Selaron, who wanted to create a tribute to people of Brazil by using the colors of the Brazilian flag.
Nowadays, the steep steps include tiles from Brazil as well as from other parts of the world, and the result is truly magnificent.
3. Stop by the Royal Portuguese Reading Room
This incredibly photogenic place looks like it came right out of a Harry Potter movie. The Royal Portuguese Reading Room (Real Gabinete Português da Leitura) is a gothic-renaissance-style library opened in 1837 to bring centuries of Portuguese literature to the newly independent nation of Brazil.
The library is close to other attractions in the city center, including many great spots to enjoy a pastry and cup of coffee. Don't forget to try Rio's Portuguese-inspired sweets like Pastel de Belém and Quindim.
4. Check out Confeitaria Colombo
Founded in 1894, Confeitaria Colombo is part of Rio's history. For over a century, it has been a place to relax and discover the culinary culture of both Rio and greater Brazil.
Confeitaria Colombo is also a venue for weddings and private parties. The food is not cheap, but it's worth visiting for photos and a quick snack.
5. Take photos at Carioca Aqueduct (Arcos da Lapa)
The Carioca Aqueduct in the city center carries a lot of history and is a great place to take photos. Frequently called Arcos da Lapa, the aqueduct is walking distance from many cool bars and Escadaria Selarón.
If you're lucky, you might stumble upon people practicing for carnival with their drums.
6. See the Mural Las Etnias
The mural Las Etnias measures 30,000 square feet and can be found in Rio's port district. The 15 m high and 170 m long wall depicts five faces of indigenous people from five different regions of the world.
The paintings were done by Eduardo Kobra, who created this mural for the 2016 Olympic Games in Rio. Kobra is also the mind behind many murals in São Paulo, NYC (more than 18 locations there!) and other places around the world.
The five faces on the Olympic Boulevard of Rio de Janeiro are analogous to the Olympic rings. The mural is vibrantly colorful, and well-worth your time. You can find the work near the Museum of Tomorrow. The area surrounding MoT is great for walking and cycling.
7. See the sunset from Pedra do Arpoador
This giant rock stands against the ocean at the very end of Copacabana Beach, pointing towards the Atlantic. Hundreds of people like to see the sunset from this point. Get there early!
8. Visit Parque Lage
An Instagrammer's favorite, this historical building next to the Forest under Christ the Redeemer was built by Enrique Lage and his wife, singer Gabriella Besanzoni, industrialists from the 1920s. The mansion was remodeled by Italian architect Mario Vodret, with interior paintings by Salvador Payols Sabaté.
In the 1960s, the land around it became a public park, with walking trails through the surrounding subtropical forest. The mansion now houses the Visual Arts School of Parque Lage and a café, open to the public.
9. Walk around Mercadão de Madureira
The biggest popular market in Brazil, Mercadão de Madureira was built in 1929. In 2000, a fire completely destroyed the premises, but the market was rebuilt and in 2001, the doors opened again.
Today, the market features more than 580 storeowners selling a variety of products and services. Around 80,000 people visit each day, including tourists and locals. Cariocas are proud to say you can find almost anything at Madureira.
10. Take a dip at Banho de Cachoeira Waterfalls
Thanks to the extensive hillsides covered with exotic forest, Rio de Janeiro has plenty of waterfalls nestled amongst its many nature trails.
Cachoeira das Almas and Cachoeira do Horto both offer easy access to pools you can bathe in to refresh from the hot sun. Ilha Grande, an island off the coast, is also ideal for swimming. A day tour or a weekend in Paraty is a great deal if you love nature, delicious food and colonial history.
11. Go to the Museum of Tomorrow
Impossible not to see, this white giant building that looks like a futuristic spaceship was planned by Santiago Calatrava and built around the time Brazil hosted the World Cup and the Olympics. The Museum of Tomorrow (Museu do Amanhã) takes visitors on a journey to our future, and explains the current status of the Earth from a social-environmental point of view.
You'll see videos, sculptures, paintings, murals and all kinds of mesmerizing art forms about astronomy, geology, biology, environment and science in general. It's a fantastic place to take kids.
The museum's intention is that visitors leave the museum thinking about our future and how we can help make it better. Entrance is free every Tuesday, and students pay only R$10 on all other days. Around this area there's Praça Mauá (Mauá Square), where you'll see Rio Museum of Art (MAR), which houses exhibits that take an unvarnished look at the city's rich, artistic, and socially troubled past.
12. Visit the Historical Center
Don't forget to learn about Rio's colonial history by visiting Museu Belas Artes (Fine Arts Museum, R$10), Biblioteca Nacional (National Library, R$10), and Teatro Municipal (Municipal Theater, R$20).
These buildings are all close together in the historical city center, where you'll also spot colonial churches like Igreja da Candelária.
13. Walk down Olympic Boulevard and explore the Rio Aquarium
The Olympic Boulevard is free and is a great place to ride a bike in Rio. There, you'll be able to see the Kobra mural mentioned earlier, and other interesting things like the YouTube Creators space in Rio.
If you keep walking on the boulevard, you'll see the entrance to the aquarium. The full price is around R$165 and is worth it if you like to spend hours looking at sea creatures or watching biologists feed them.
If you have been to the Shanghai Ocean Aquarium, Georgia Aquarium in Atlanta or the Dubai Mall Aquarium, this Rio Aquarium might not impress you. Nonetheless, it's a fabulous place to chill and is also great for kids and families.
14. Hike Trilha Dois Irmãos
The Trilha Dois Irmãos is without a doubt one of the most amazing things to do in Rio de Janeiro. This trail starts at Vidigal community and ends on the top of "Irmão Maior." The hiking trail should take around an hour to be completed because of steep sections and the many breathtaking stops along the way to take pictures.
15. See Rio de Janeiro from Christ the Redeemer
As one of the new seven wonders of the world, this huge statue is already on a lot of bucket lists. Christ the Redeemer was a gift to Brazil from France and stands on top of a 2,300 foot (700 m) mountain covered in dense Atlantic forest.
In addition to the spectacular views of the imposing statue, you get to take in the bewitching views over Rio de Janeiro, stretching across to the oceanic horizon. There are three ways to get to the top: by train through the forest, hiking with a guide, or taking a van (also with a guide). You can't drive up there yourself.
15. Ride the cable car to Sugarloaf Mountain (Bondinho do Pão de Açúcar)
Sugarloaf Mountain is a spectacular sight even when you admire it from a distance, but when you reach the top, you'll be rewarded with a breathtaking panorama of Rio.
To do the cable car ride on Sugarloaf Mountain you need to get to Praia Vermelha. You can bike to the Praia, or take an Uber or a bus from Copacabana (#511 and #512).
It is impossible to reach the top of Sugarloaf without taking a cable car. You can decide whether you will use one or two rides from the ground station to the top of Sugarloaf Mountain (for R$79).
You can spend a little less by walking the first section and taking only one ride from Morro da Urca to Sugarloaf Mountain (R$59). If you hike the first section, dress light since you'll be walking under the forest. It takes about 30 minutes to go uphill and you might see some monkeys on your way.
16. Hike Pedra da Gávea
Pedra da Gávea is a monolithic mountain in the tropical Tijuca Forest just outside of Rio. The mountain was named for its resemblance to Gávea, the observation basket on the mast of Portuguese caravels.
The trail to the top is considered difficult, and it's highly recommended to hire a guide. The hike gets progressively harder the further along you get, but there are beautiful waterfalls and stunning rainforest all around. And of course, the views are spectacular!
The hike takes between 3-5 hours to complete, depending on your speed. Carry food, sunscreen, and plenty of water.
17. Spend an afternoon at Pedra do Telégrafo
Pedra do Telégrafo is located on Guaratiba Hill. It became famous because tourists would go there to take a photo that made it look like they were hanging off a cliff. On the hike up you can admire the nature of Pedra Branca State Park.
The Telegraph Stone is actually the top of Guaratiba Hill and the view is spectacular. Pedra do Telégrafo is the stone from which the photos are taken and is located below the Telegraph Stone and has an anvil-like shape, called Pedra da Bigorna in Portuguese.
Delicious food to try in Rio
A wealth of vibrant food is a source of local pride in Brazil, and Rio's cuisine does not disappoint. Social activities and daily routines are often centered around food.
The main course in Brazil is lunch (almoço) featuring meat, rice, beans and salad. Be careful to not eat too much feijoada, a stew of black beans, strong seasoning and pork meat.
Stop at a padaria (bakery) for a strong Brazilian coffee and pão na chapa (toasted bread) or pão-de-queijo (cheese bread) in the morning. On a hot afternoon grab a refreshing açaí bowl. Often mixed with fruits like bananas and strawberries and granola, honey and other toppings, açaí is a local favorite, especially after a day at the beach.
To enjoy a cheap and local lunch, ask for a marmita anywhere around the city center. For an even cheaper option try the Rio hot dog which includes sweet things like raisins. It's always a delicious surprise.
Speaking of deliciousness, Brazilian bar snacks go hand-in-hand with a chilled beer on tap or chopp. In every bar, restaurant, and street corner juice shop, Brazilians are well-served with snacks. Try:
Empada: stuffed pastry;
Pastel: airy fried crisp filled with ham, cheese, broccoli, and other delights;
Coxinha: fried pieces of shredded chicken with or without cream cheese;
Tapioca: similar to a crêpe and made from Cassava flour, sweet or savory;
Bolinho de Bacalhau: fried balls of cod; influenced by Portugal;
Queijo coalho: grilled Halloumi-style cheese usually sold by the beach;
Mandioca frita: deep-fried Cassava sticks.
There are plenty of other delicious drinks and food to try in Rio, but I'll let you discover those on your own.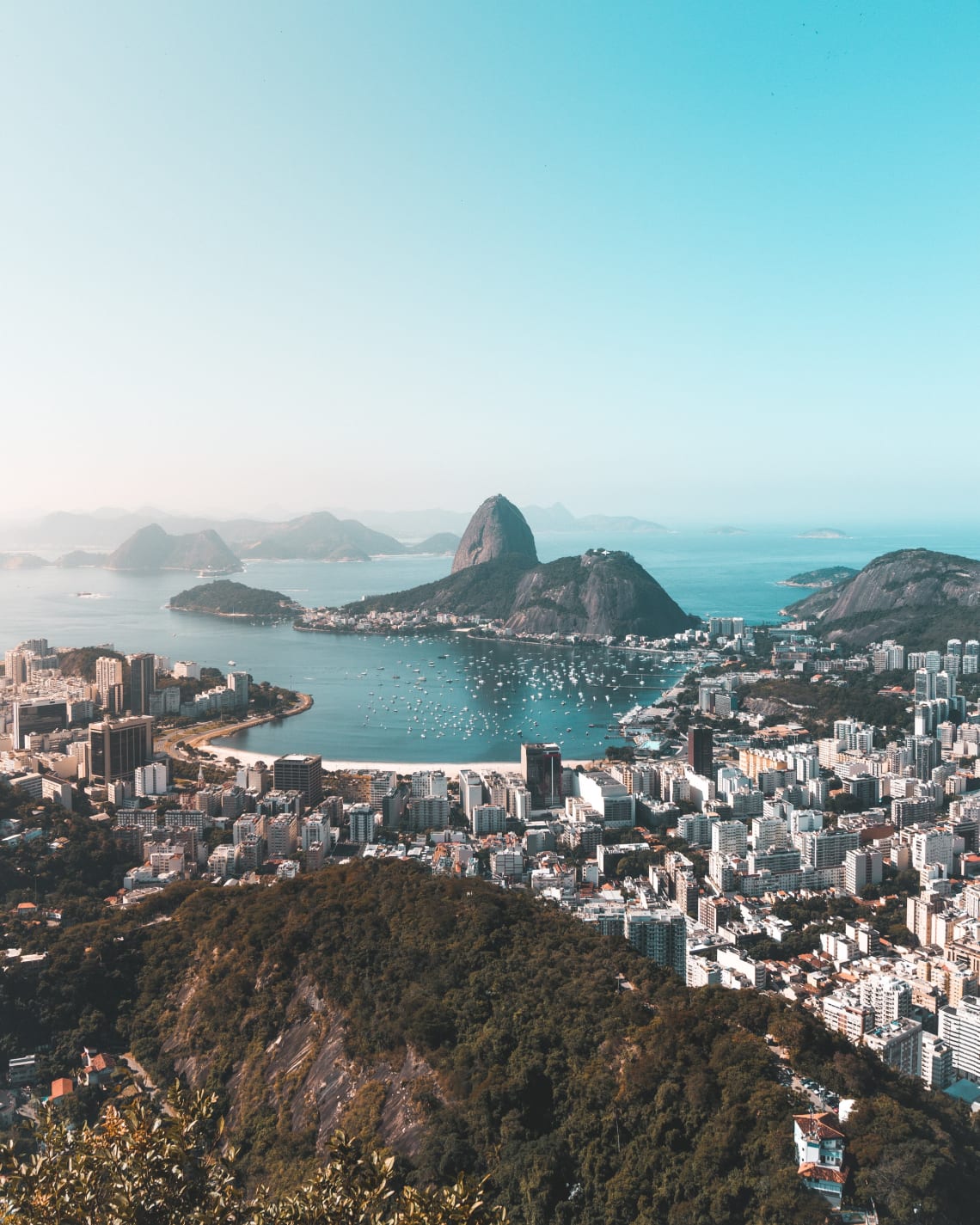 I hope this local's guide to Rio de Janeiro has helped you plan a nice trip to the land of Carnaval! Make the most of your trip by using Worldpackers experiences in Rio and feel free to share your feedback with the team at Worldpackers afterwards.
We'd love to hear from you!