Brazil is the largest country in South America and the fifth-largest in the world.
Therefore, creating a Brazil travel guide is not the easiest of tasks! When you think of all the places to visit in a country that is as big as the entire continent of Europe, you realize you probably won't be able to cover it all in one trip... let alone one travel guide. If you're traveling to Brazil or planning a trip to Brazil, I recommend you embrace the "no need to do it all at once" approach, learn from the Brazilians and relaxa!
Be it one trip or several, Brazil should be on every traveler's bucket list. In the land of Carnival you can find everything from little historical towns to towering skyscrapers in the largest cities of South America. Brazil's natural landscapes are also must-sees, ranging from legendary paradise beaches over the coast, to tropical forests and the inland region of world's most biologically rich savanna, the Brazilian Cerrado.
Before I introduce you to the best places to visit in Brazil, it's worth going over Brazil's location and history, language, visa requirements, currency and other practical tips for a backpacker trip to Brazil.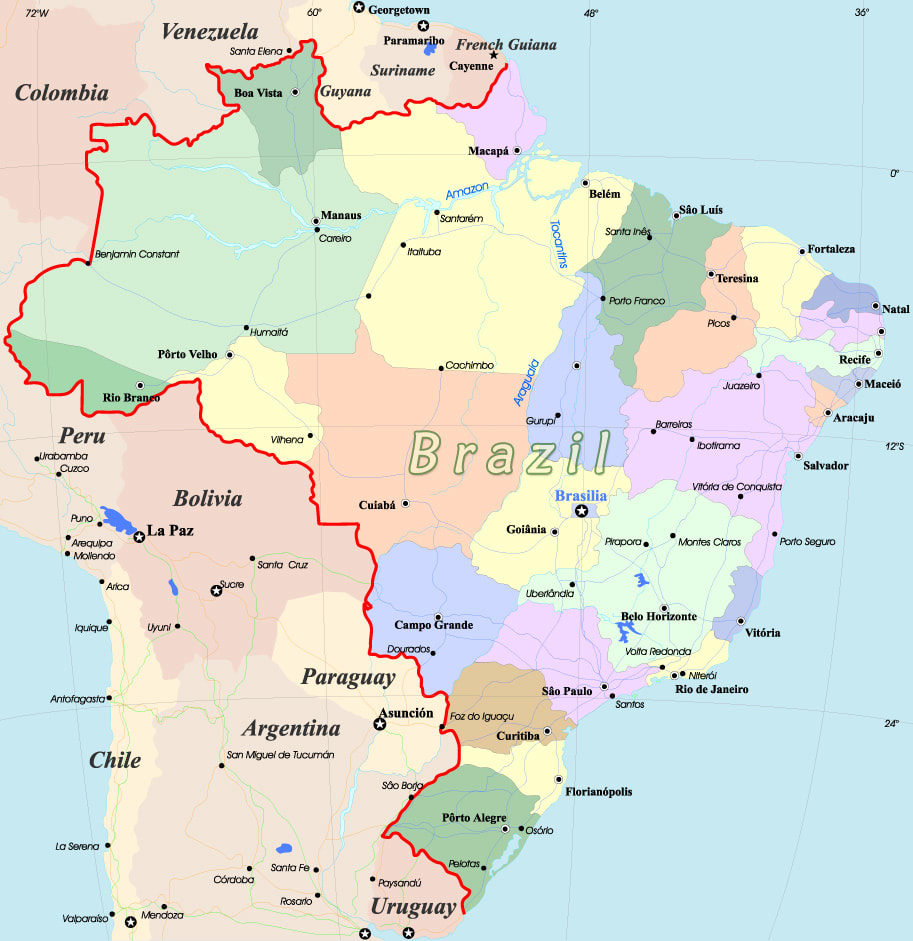 Where is Brazil located?
Brazil is a great destination to start a South America backpacking trip, because there are many cheap flights from Europe and United States to São Paulo, Salvador, Rio de Janeiro and Fortaleza airports. In addition, Brazil shares borders with ten countries! The list of its neighbors includes almost every country in South America, with the exceptions of Chile and Ecuador.
For instance, if your flight lands in São Paulo, you can take a bus, Bla Bla Car or hitchhike south and get to Foz do Iguaçu, Porto Alegre or Curitiba. From those cities you can easily cross to Uruguay, Paraguay or Argentina by land or boat. The distances between the capitals are equivalent to a night sleeping in a bus, or a long car ride. It's not difficult to find students and families making these routes and offering lifts.
But, for example, if you land in Salvador, you'll be only a few hours away from the best beach destinations in Brazil: the northeast. You can go to places like Jericoacoara, Recife, Olinda, Aracaju, Fernando de Noronha, and Fortaleza.
Brazil is officially divided into five regions: North, Northeast, Center-West, Southeast and South. It's important to familiarize itself with each region before traveling to Brazil, because if you plan a trip that has the Iguaçu Falls and the Amazon forest in the same week, it's going to be extremely tiring, or worse: expensive! I'll talk later about how to find cheap domestic flights in Brazil, so keep reading.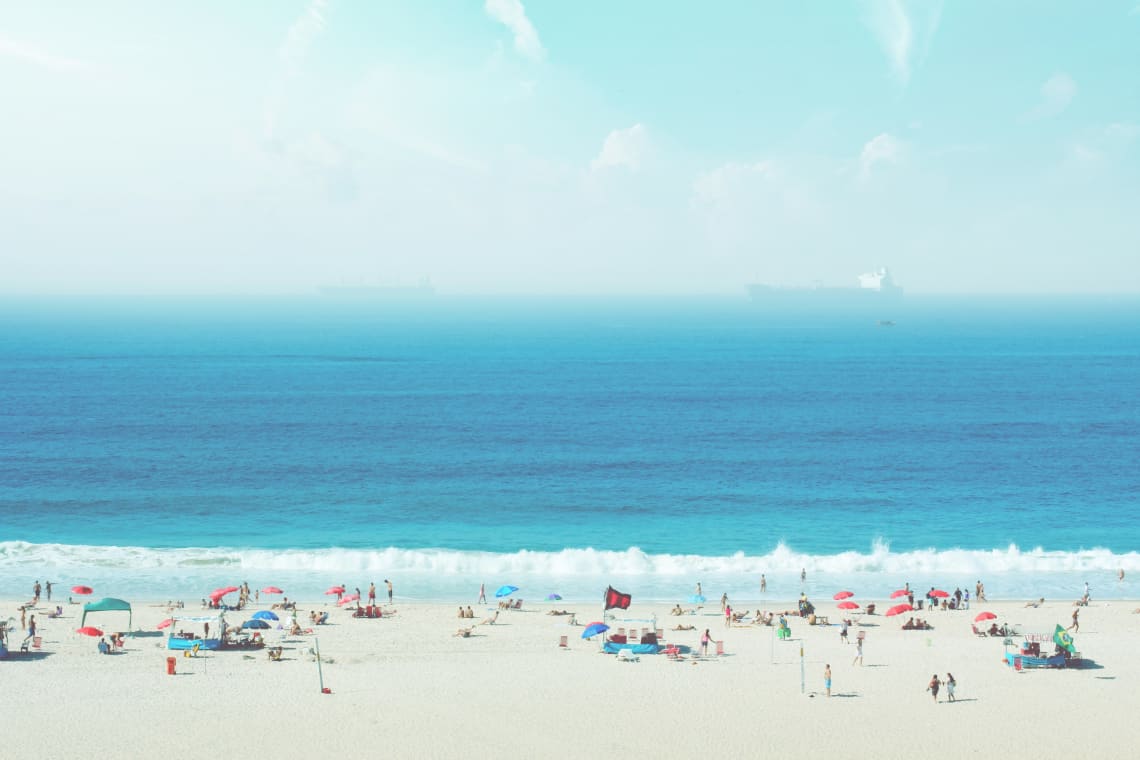 Some of the history of Brazil
The first Portuguese colonial expedition arrived in Brazil in the year 1500. Before this, Brazil was inhabited by native Indians with many different cultures and languages. Later on, Africans were taken to the country farms, when Brazil became one of the biggest slavery-based colonies in the world. Today, Brazilians with African ancestry represent 54% of the country's population, while Brazilians with indigenous ancestry account for 0.4%.
After the abolition of slavery, European immigrants came to work in coffee farms widespread throughout Brazil. The mass European immigration changed the population, and this is still apparent today, as Brazilian society is a mix of diverse ethnic communities and a confluence of people of several different origins. Did you know that Brazil has the biggest Japanese population outside of Japan? How cool is that?
In 1882, Brazil became independent from Portugal, which marked the beginning of the Republican period during which voting was a privilege for just the highest classes. Afterwards, the country was governed by a military dictatorship which lasted from 1964 to 1985.
In 1988, a new Constitution was passed and Brazil officially became a democracy. Since then, the military has remained under the control of civilian politicians, with no official role in domestic politics. The current Constitution was drafted as a reaction to the period of military dictatorship, seeking to guarantee individual rights and restrict the state's ability to limit freedom.
What is the official language spoken in Brazil?
Brazilians speak Portuguese, not Spanish!
I recommend you try to learn a few words before your trip, since less than 10% of the population speaks English. However, even if you don't speak the language, locals in the major touristic cities are accustomed to tourists, and can usually speak and understand basic Spanish or English. A lot of young Brazilians also speak excellent English, especially in the big cities.
Ultimately, the number of people who speak English around you will depend on the city you go and the social context you're in, so learning a few Portuguese words definitely couldn't hurt!
To be more specific, in big cities such as São Paulo, Curitiba, Rio de Janeiro, and Brasília, it's quite easy to find English speakers. After the World Cup and the Olympics, many places now have signs and services in English, too. On the other hand, when you go to the countryside and visit smaller cities and towns, it can be a bit more difficult to find English speakers, and you're going to have to rely on luck.
If you're traveling to Brazil and don't know Portuguese, make sure you always have internet (get a pre-paid SIM card) and a positive attitude, and try to communicate using translation apps. Brazilians in general are more than willing to help a lost foreigner. Most Brazilians love to interact with outsiders, but don't be offended if they don't. It's not because they are xenophobic, but likely because they don't feel comfortable or confident speaking English.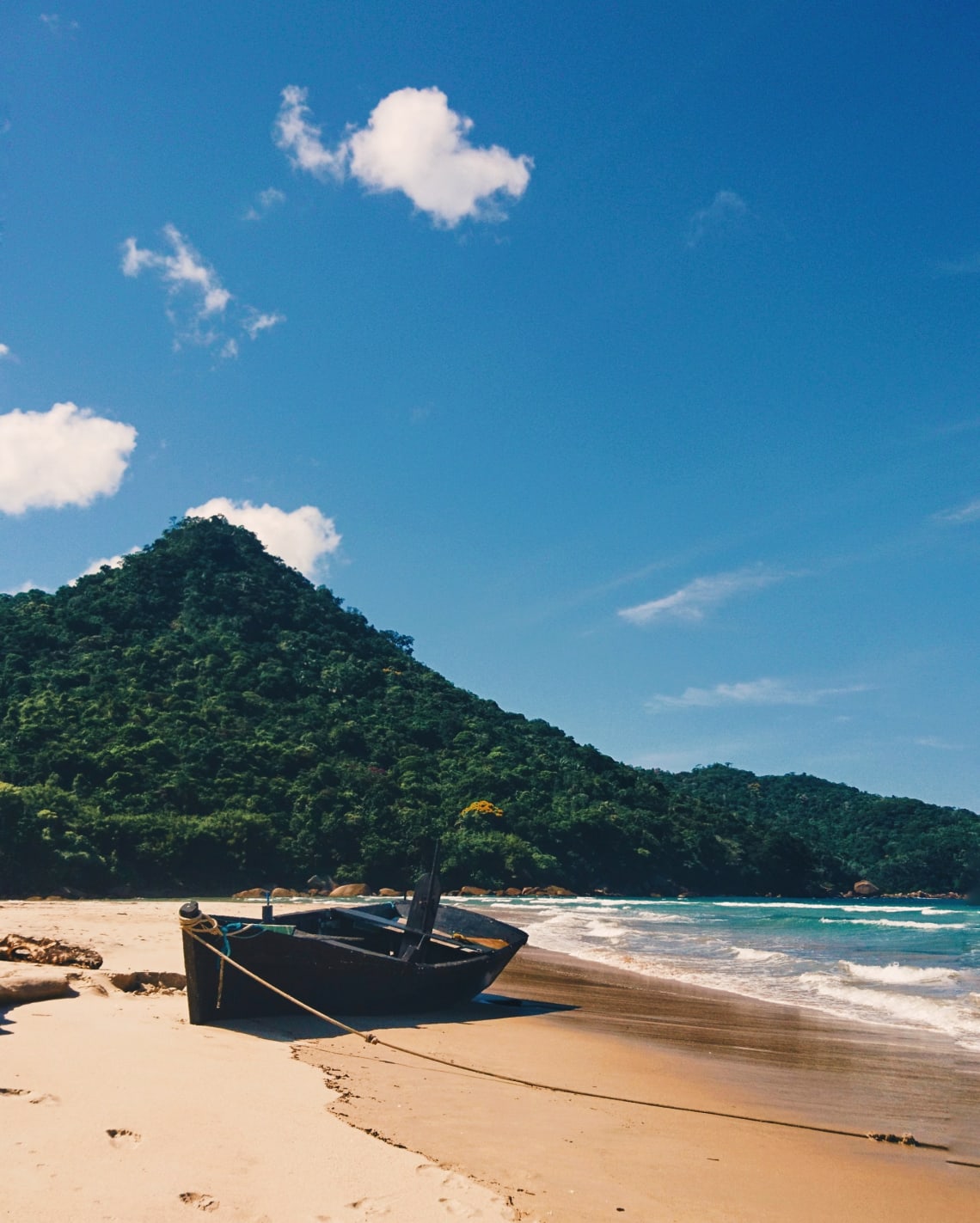 Climate and packing list for Brazil
Winter in Brazil is between June and August with temperatures reaching lows of 5-8°C in the coldest regions and 15-20°C in the warmest regions. The southern region, formed by the states of Paraná, Santa Catarina and Rio Grande do Sul, is especially cold. Many Brazilians go to these states to visit cities with a European vibe, such as Curitiba, Joinville, Gramado or Blumenau.
Summer in Brazil lasts from December to February. In the coastal and northern regions, rain showers are common compliments of the country's tropical climate. On the other hand, in the Center-West, it can get really dry, especially in states like Goias and Tocantins, in the Cerrado biome. The Amazon Basin is the wettest area in the country and has consistently hot temperatures averaging around 27°C. Combined with high humidity, the Amazon Basin's climate can be difficult to handle if you are not used to it.
A packing list for Brazil should definitely include clothes made from breathable fabric like cotton. Polyester, nylon and the like are not a good idea for hot, humid weather. Flip flops are also essential, but remember to buy your havaianas once you get to Brazil (they're way cheaper there). Another thing you should remember is to bring a hat! The sun is stronger near the Equator and you don't want to get sunburned in Brazil.
Also, make sure to bring an extra layer for indoors and bus rides. Yes, you read that right — indoors! If you go to the mall, restaurants in city centers or cafés, you'll notice the air conditioning is turned up very high. Also, if you travel by bus, especially overnight, carry a small cardigan or sweatshirt for the same reason.
Finally, bring an adapter for Brazilians sockets (type N), or just carry a universal adapter to have no surprises. The electrical current in Brazil varies from region to region so it's a good idea to check out your destination(s) beforehand to bring the appropriate adapter(s). For example, in Rio de Janeiro and São Paulo, the current is 110V or 120V, 60Hz AC while in Salvador it is 127V and in Brasilia it is 220V. If all your electronic devices are dual voltage, this won't be a problem.
If you're an experienced backpacker, you may find the next packing tips obvious, but it's always good to remember this list:
Money belt: Brazil is not the safest country in South America, but also not the most dangerous. To feel secure, it's best to keep your passport, cards and cash on you at all times!
Water bottle: Help the environment by bringing your own bottle, so you can refill instead of buying a new bottle each time you feel thirsty.
Travel towel: You never know when you'll end up at the beach in Brazil. Keep a travel towel handy — it dries fast and doesn't take too much space in your backpack.
For more packing tips for Brazil, check out this Brazil packing list for backpackers from a fellow Worldpacker!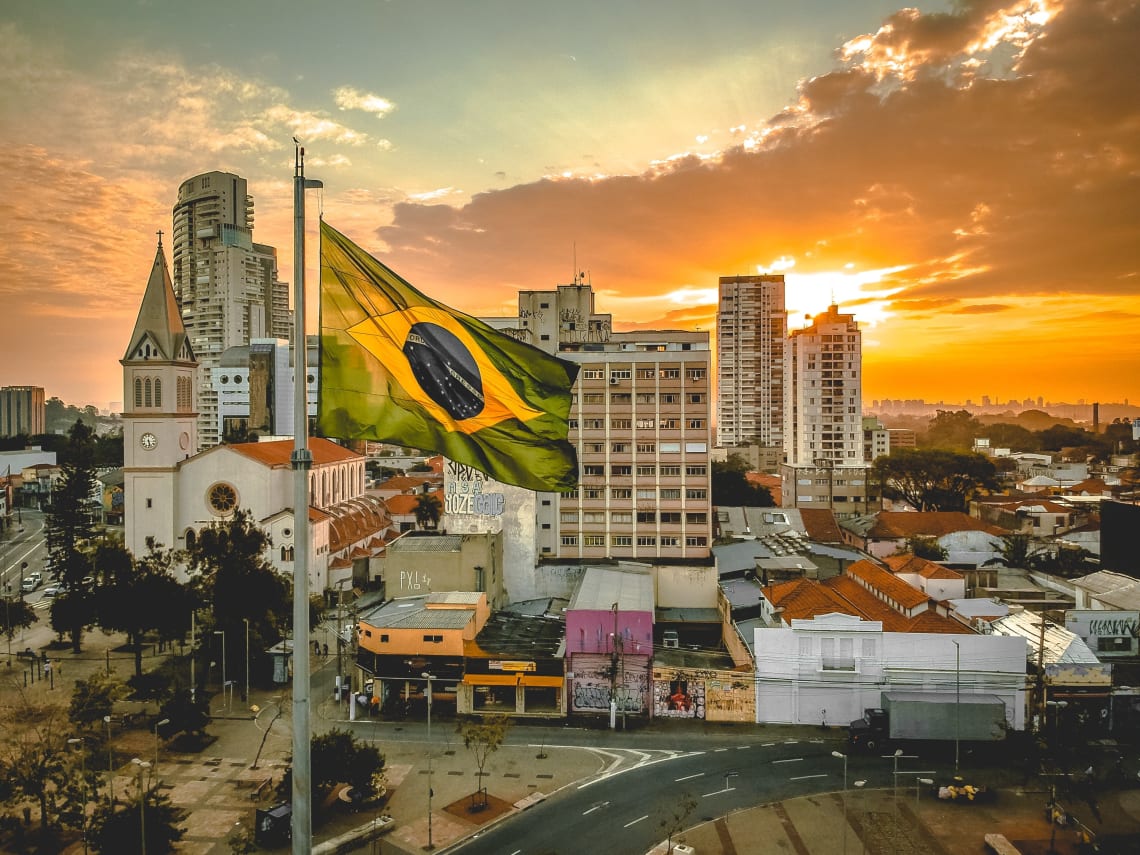 Visa requirements for Brazil
The majority of European nationals need two things to enter Brazil: a valid passport and a return ticket, or a valid passport and proof of the means to pay for a ticket. You will need to fill in an entry card on arrival which will allow you to stay up to 90 days.
The immigration officials will keep one part of this card and attach the other to your passport. Make sure you don't lose this part as you'll need to show it on departure!
Australian, Canadian, New Zealand and U.S. citizens need a visa, which can be acquired from the Brazilian Embassy in their home countries, but entry is facilitated. For example, a tourist visa for U.S. residents is valid for five years.
Residents of all countries should always contact their local Brazilian Embassy or nearest consulate for specific visa procedures and travel information. A passport that is valid for six months past the date of first entry is also a requirement.
Tourist information in Brazil
You should not depend too much on tourist information offices when traveling to Brazil. The main office is in the country's capital Brasilia, and there's also another branch in Rio de Janeiro. In São Paulo and all the other 24 states, tourist offices are sponsored by state or municipal government, and often have pretty limited information or don't even exist.
The easiest way to find information about Brazil is through social media. Most capitals have accounts on Instagram just to help visitors, and travel blogging/Instagramming is very popular among Brazilians. A lot of people post in English!
It's a good idea to do plenty of research before you travel to Brazil. But don't worry, I've got you covered. Just save this Brazil travel guide on your phone and go!
Currency exchange in Brazil
When exchanging currency in Brazil, you'll usually find the best exchange rates in a "casa de câmbio." The only problem is that outside of big cities, you won't find that many of them. Assuming you're probably going to land in a hub airport like São Paulo or Rio, it's a good idea to exchange money right after arrival. Once you travel outside of Brazil's larger cities, it can be difficult to exchange money at all, or you might find terrible rates.
Another option for exchanging currency (in larger cities) is to find major banks like Banco do Brasil, Itau or Santander. It's also worth noting that carrying US dollars might make exchanging easier, as more places accept US currency.
All major credit cards are accepted, even in small cities. But in the more rural areas, paying with a card can be quite limited. You can use your credit card to withdraw cash in most banks in the bigger towns and cities. In smaller towns, Banco do Brasil will provide this service.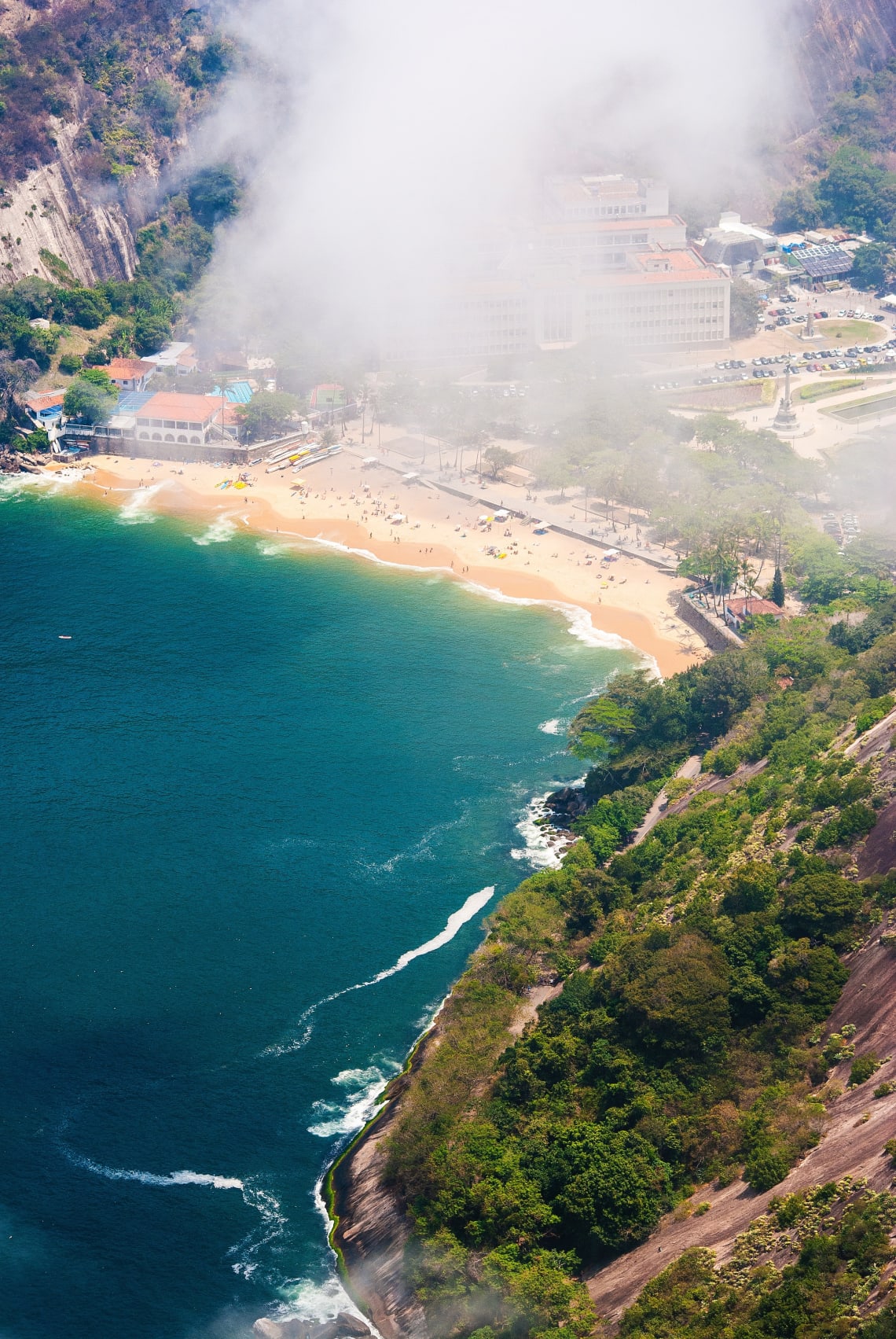 Getting to Brazil
The major airlines serving Brazil include: Aerolineas Argentinas, Air France, AeroPeru, Alitalia, American Airlines, British Airways, Continental Airlines, South African Airlines, Swissair, TAP Air Portugal, Iberia, Japan Airlines, Korean Airlines, Pluna, KLM, LAN-Chile, United Airlines, and Lufthansa. The local airline Azul also provides flights between São Paulo and some European cities like Lisbon, Paris, Porto, London and Rome.
As you can imagine, prices can vary, but you can expect to pay between USD $700-$900 for a round-trip flight from Europe. During a promotion, the same flight might be found for less than $500. If you're flying from the United States, you can usually find good deals on flights from Miami to Manaus, and Los Angeles to Goiania.
Depending on where you live, you can have a greater or lesser opportunity to book cheap airfares, but there are some common techniques that everyone can use to find cheap airfare anytime of the year.
It's worth noting that Brazil shares land borders with Argentina, Bolivia, Colombia, French Guiana, Guyana, Paraguay, Peru, Uruguay, Venezuela and Suriname. If you have time for a longer trip, why not explore more of South America and then enter Brazil by land? If you're looking for an adventure, you might even consider entering Brazil by river on the Amazon route from Peru.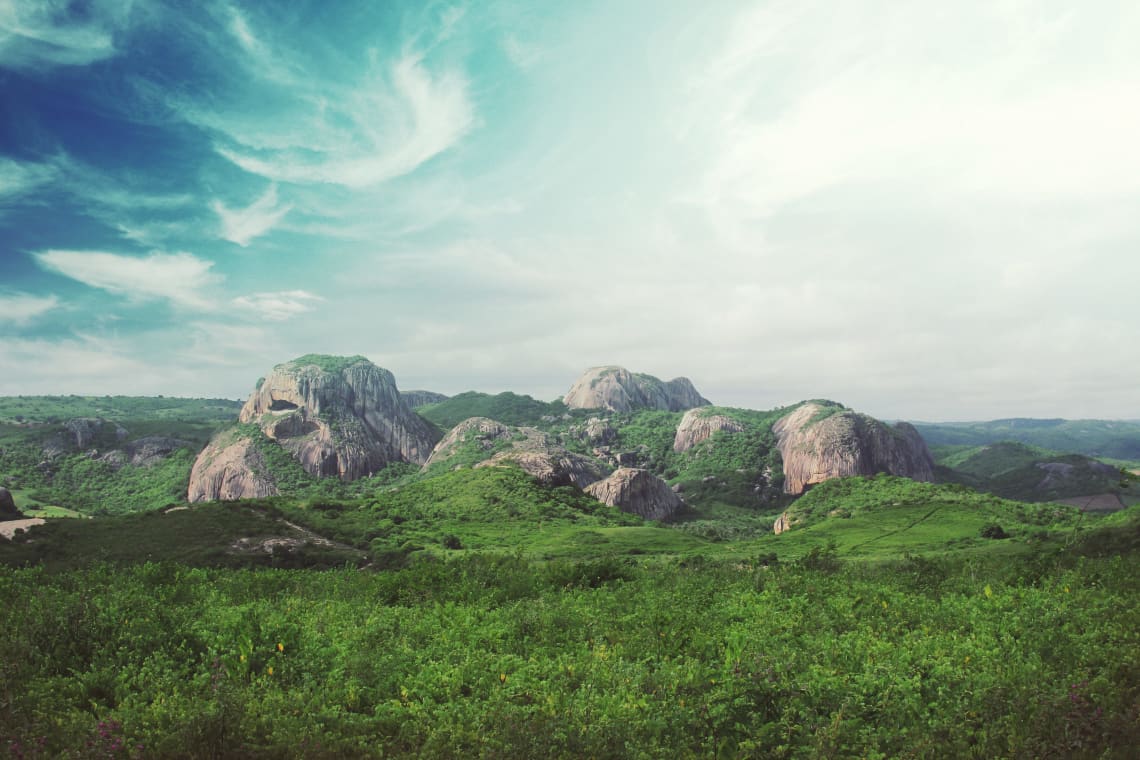 Getting around in Brazil
The favored option for travel within Brazil is by bus. Air travel in Brazil has gotten considerably cheaper in the last decade, but it's still not as cheap as flying low-cost in Europe. However, it's always a good idea to check promotions for air travel in Brazil, because sometimes flying can be as cheap as taking the bus!
The use of car sharing apps has grown a lot in the last years in Brazil, and it's getting safer and easier to travel this way. There are a few car sharing apps you can use in Brazil, such as Waze Carpool, BlaBlaCar — which has a ladies only option called "só para elas", and FemiTaxi — a ladies only only taxi company. Safety is a major issue for women everywhere in the world, so it's nice to know that as a woman traveling in Brazil, you have extra options for staying safe!
How to find cheap domestic flights in Brazil
The four main national airfare carriers are LATAM, Gol and Azul. All of Brazil's major cities are served by at least one of these airlines. You can use apps like Kayak, Skyscanner or Voopter to keep an eye on prices.
I don't recommend flying with Avianca Brazil since they have filed for bankruptcy, and although a lot of flights have been canceled, they still show on some search websites.
Getting around Brazil by bus
As previously mentioned, bus service is the most common option for budget travel in Brazil. In general, buses are punctual, clean and comfortable. Sometimes you'll encounter problems with delays and cleanliness when traveling around the North region, especially in the Amazon Basin. It's a good opportunity to take a boat instead and have an adventure!
All major cities and towns in Brazil are connected by bus. When buying your ticket, you'll notice there are several types of long distance busses — comum, executivo, semi-leito and leito. It's best to go for executivo or semi-leito; they're not the cheapest, nor the most expensive, but are comfortable enough that you won't end up with a stiff neck or back pain!
The difference between semi-leito and leito is that in leito you can lie down like in a sleeper train. Leito is usually the most expensive class of bus in Brazil, so sometimes, water, soda/juice and snacks are included. The most popular sites to look for bus timelines and available seats are ClickBus and BuscaOnibus.
If you do intend to travel by bus in Brazil, you should buy your ticket at least a day in advance, especially if you plan to travel during weekends or festivals. This way you have a higher chance of getting a bus that is comfortable enough for a few hours or a night, without paying a high price. Also, note that while most inter-city buses are air-conditioned, in small towns in the countryside, you'll just have to accept that it's hot!
There's also a train service in Brazil, but it's extremely limited and the trains are slow (40km/h). Most train services in Brazil are historical railways that have been restored for touristic purposes. People also take the train in São Paulo city, but it's not a common thing in other Brazilian capitals, and there's just a few intercity trains. In conclusion, getting around Brazil only by train is not possible.
What to eat in Brazil?
Due to its cultural diversity, Brazil has incredibly unique cuisine. In fact, one of the best things to do in Brazil is to go out and try local food.
I've picked the best dishes from each different region in Brazil, so you can get a quick insight into some of the native specialties.
North
The North region of Brazil is home to the Amazon Rainforest. The cuisine is strongly influenced by the local indigenous culture, which makes it especially unique. Traditionally, the indigenous eat fish, root vegetables, yams and tropical fruits. One popular dish is açaí com peixe (açai berry with grilled fish and roasted cassava or corn flour mixture).
Northeast
The Northeast region of Brazil includes the State of Bahia, considered the heart of black Brazil. Bahia's predominately African background is abundantly apparent in its traditions, music, and food. In Bahia you'll find a thriving culinary scene typified by local produce, traditional recipes, and seafood-based fare. Specialties include acarajé, vatapá, bobó, and acaçá. Bahia is the perfect place in Brazil for a local food journey!

The Northeast region also includes Maranhão, Piauí, Ceará, Rio Grande do Norte, Pernambuco, Paraíba, Sergipe, and Alagoas. These states are very different from each other. Some have a strong Dutch influence from colonization, while others have a more Portuguese influence. In the coastal areas you'll get high quality and diverse options of seafood dishes. One example is moqueca, which consists of fish, onion, tomato, pepper, cilantro and dendê oil all cooked together in one pot.
Center-West
The Center-West region of Brazil consists of a mix of the original Indigenous population and people from the Southeast and South regions who migrated Center-West in the '80s and '90s, when Brazil had a boom in agri-business development. In the Center-West you can expect to find dishes with fish, beef, chicken and pork from the huge ranches which dominate the region. So if you love meat, Center-West your place!
In the same region you'll also find beiju, tapioca, and other typical Indigenous foods made from cassava and cassava starch. Make sure to taste the local peppers by trying jiquitaia sauce, and eat the Center-West's version of feijoada.
Southeast
The Southeast region of Brazil includes Rio de Janeiro, Minas Gerais, Espírito Santo and São Paulo, so you can expect several distinctive styles of cooking! One of the most popular dishes is arroz com feijão (rice and beans). Dive deep into the local cheese culture in Minas Gerais, and make sure to try pão de queijo, a local (and famous) Brazilian specialty!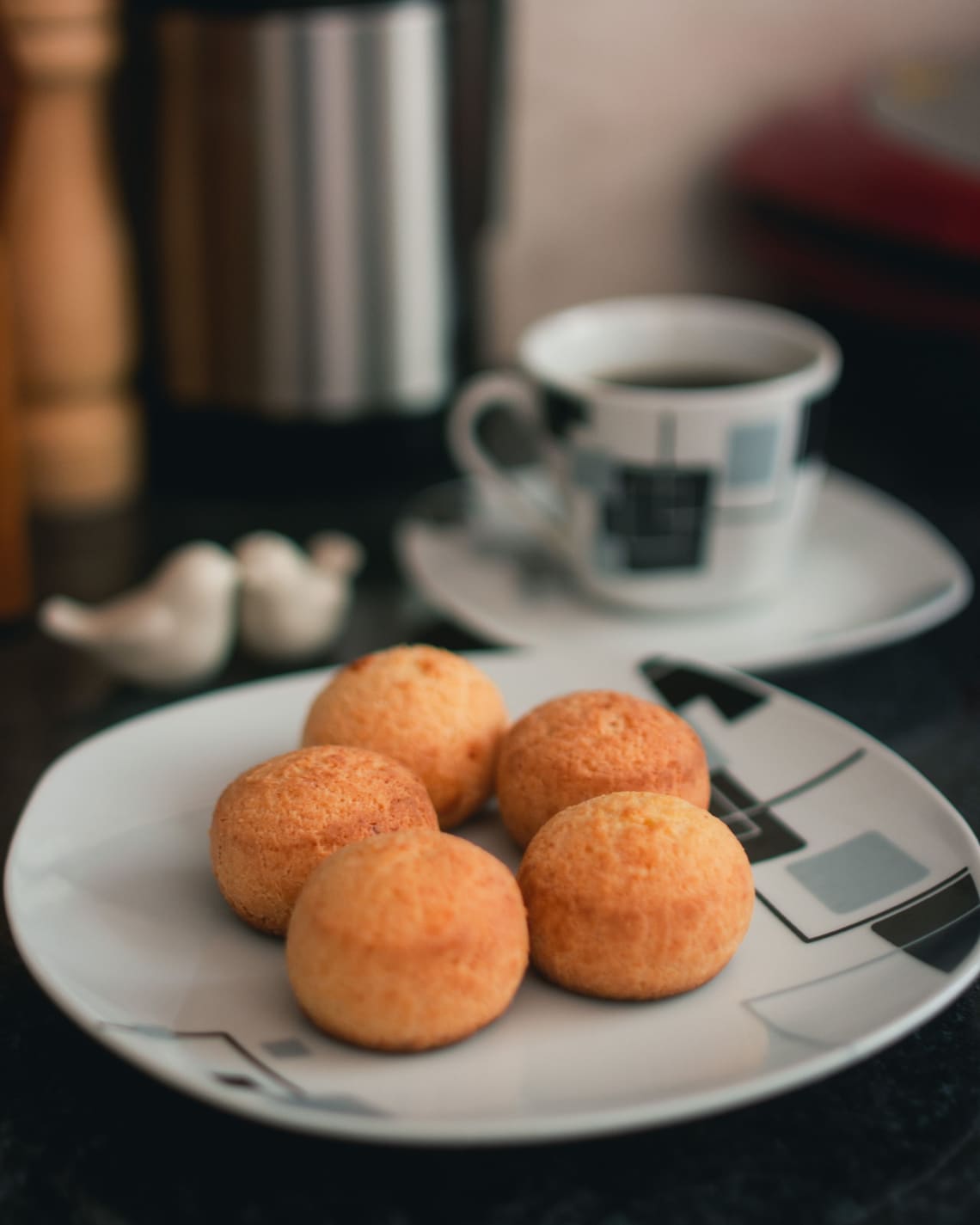 In São Paulo and Rio, you'll get a more metropolitan vibe; fast food branches and famous restaurants abound. There's also significant influence from Italian and Portuguese immigrants, so you won't be disappointed.

South
The South region of Brazil is the national home of the "gauchos", or Argentinian/Uruguayan cowboys. Expect lots of wood-fire barbecue and spirits to fight the cold!
Dishes influenced by the German and Dutch settlers who arrived in the region centuries ago are also very present. Make sure to try the locally-made beer and wine, gourmet cheese and much more! You don't want to miss drinking Chimarrão, a hot beverage made from yerba mate and pine nuts served in a gourd cup.
Tipping in Brazil
Remember that tipping in Brazil is not compulsory... but a tip of 10% is generally expected (and appreciated). Most restaurants include the service charge on your bill, but you can ask to take it away if you want.
Where to stay in Brazil
North Region
1. Manaus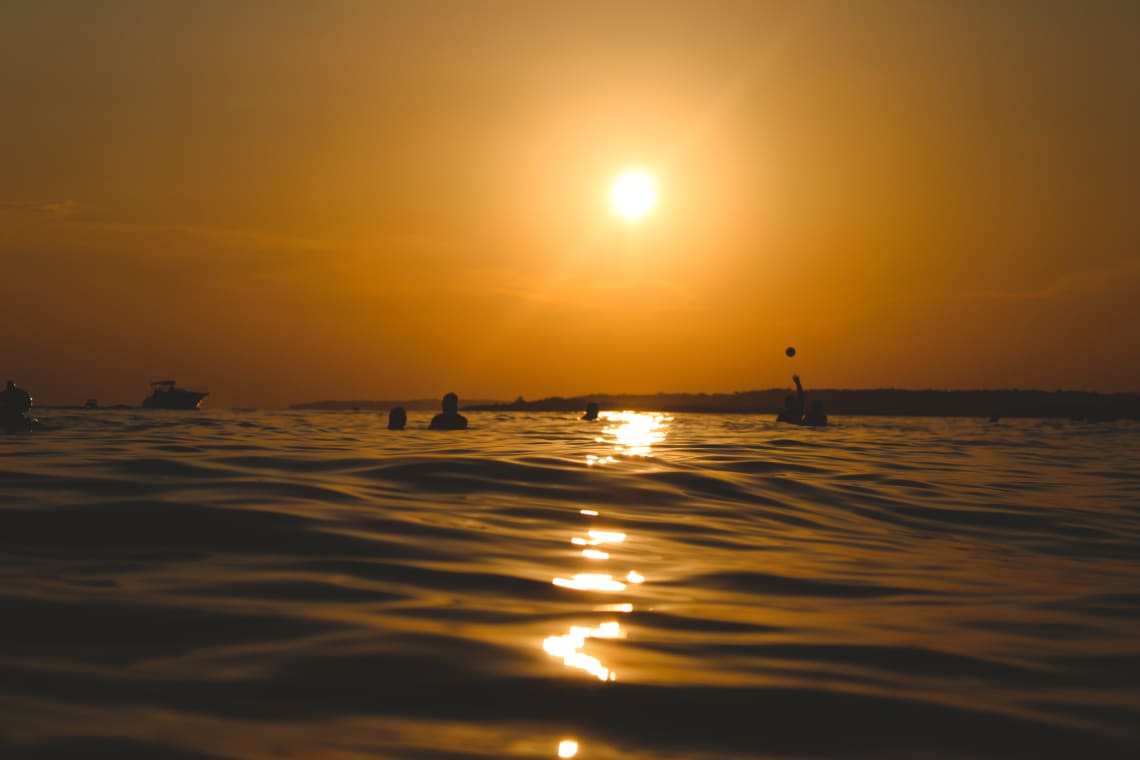 If you want to go North, your flight will probably land in Manaus, the capital city of the state of Amazonas. There you will find MUSA — Museum of Amazonia, the Amazonas Theater, and other historical landmarks. From Manaus, you can also take a boat to see the "Meeting of Waters" (Portuguese: Encontro das Águas), the confluence between the dark Rio Negro and the pale sandy-colored Amazon River, or Rio Solimões.
Manaus is also the gateway to the Amazon rainforest and there are infinite tour options for every type of travel budget.
2. Presidente Figueiredo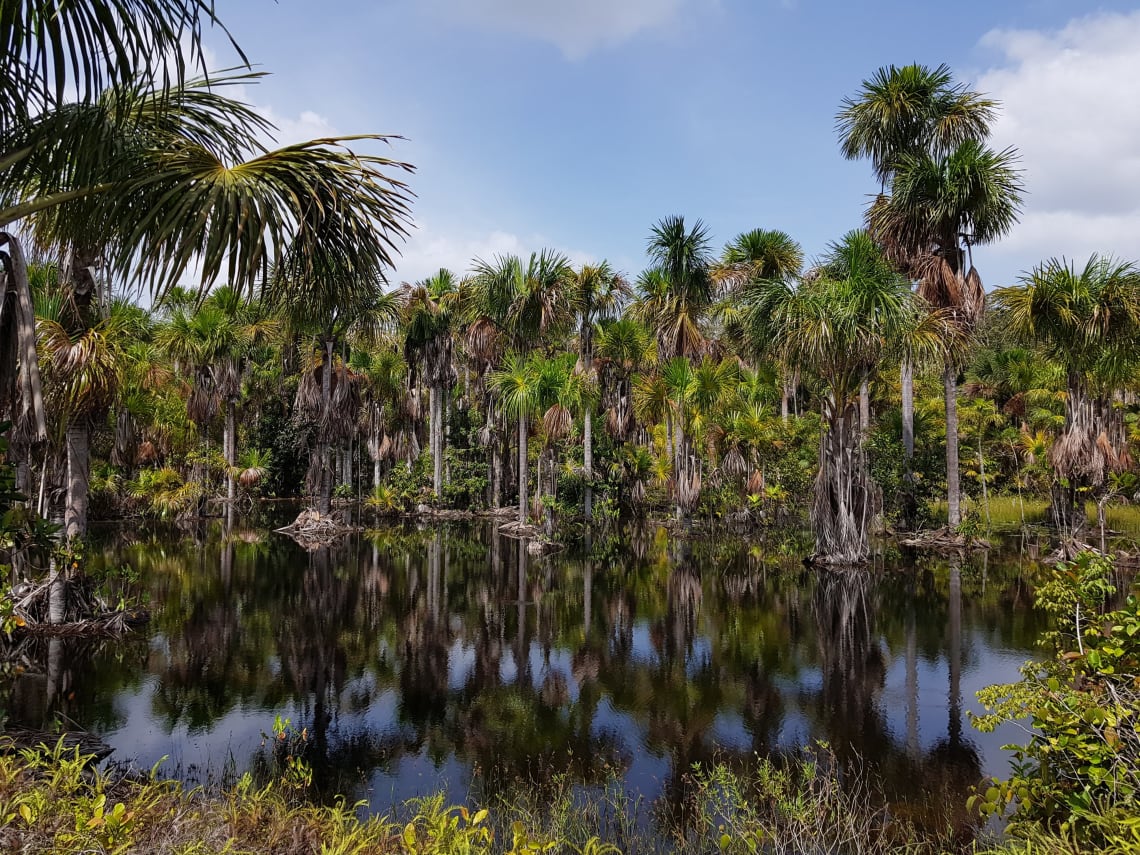 A small town north of Manaus, Presidente Figueiredo is home to over 100 waterfalls, and is the perfect place for an avid outdoor enthusiast. It contains part of the Uatumã Biological Reserve, a strictly protected conservation unit, and also holds about 2% of the Rio Negro Left Bank Environmental Protection Area, a sustainable use conservation area.
3. Alter do Chão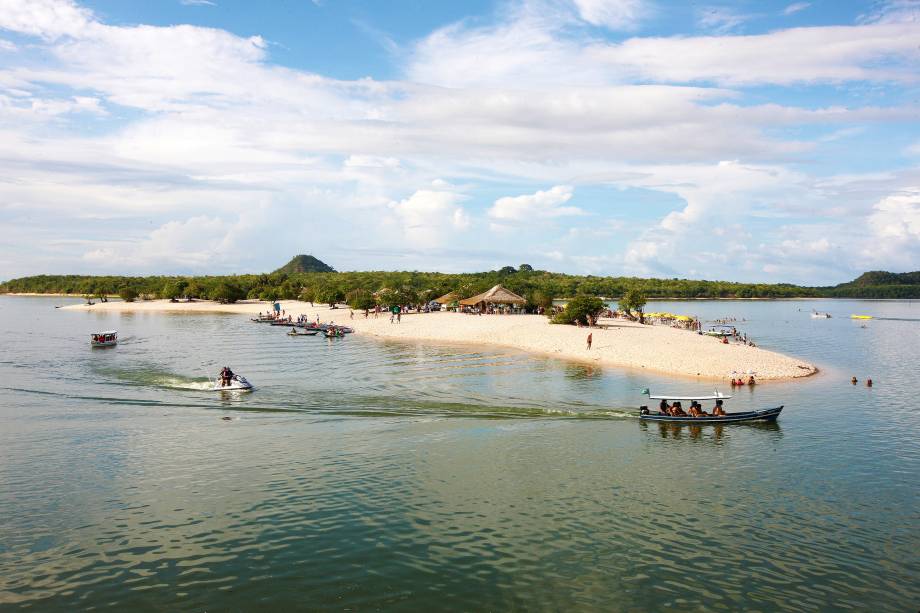 Alter do Chão is, in my opinion, one of the best places in Brazil. This beach paradise in the middle of the Amazon is one of the administrative districts of the city of Santarém and received the attention of Brazilians around 2017, when the Ministry of Tourism declared it a destination with potential.
Alter do Chão is located on the right bank of the Tapajós river, in the state of Pará. Commonly referred to as the "Carribean of the Amazon" because of its white sand beaches, crystal clear waters, and laid-back vibe, Alter do Chão is a relaxing place to spend a few days in the Amazon. During weekends, the residents of Santarém and other nearby cities come in search of parties, beer, barbecue, music and dance.
4. Jalapão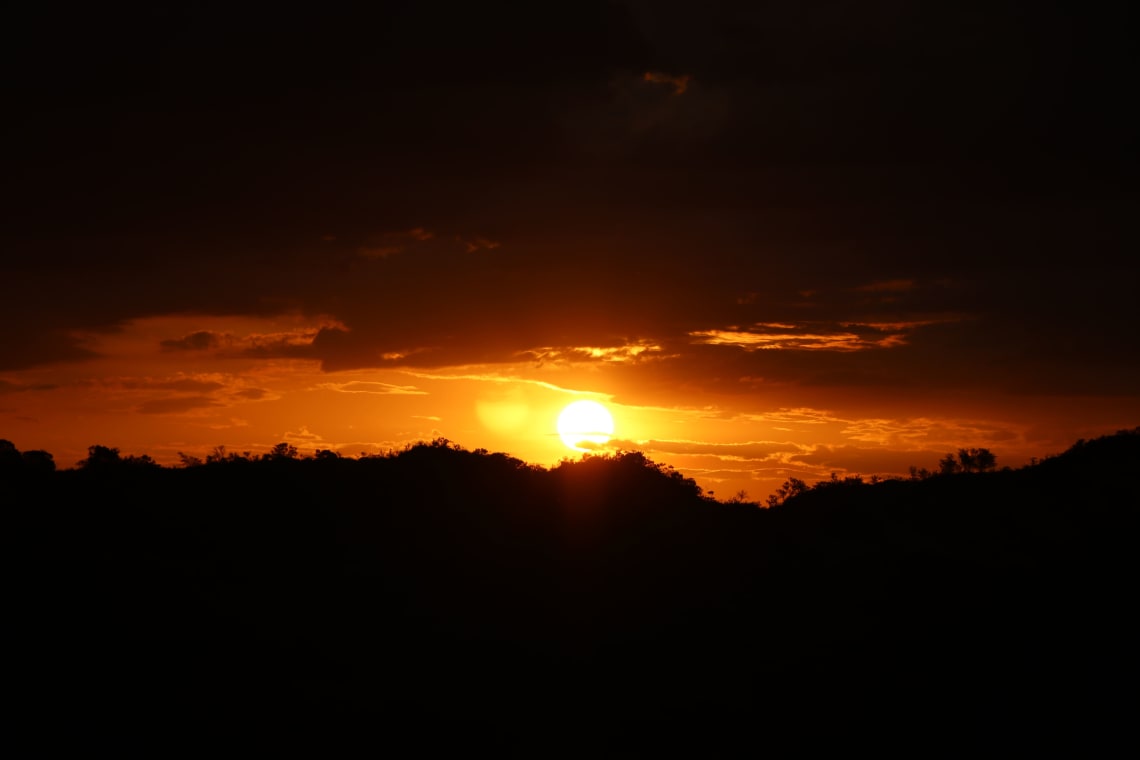 Jalapão is a national reserve in the state of Tocantins, famous for its dramatic landscapes with large orange sand dunes, towering rock formations and clear rivers and streams.
The region is a popular destination for adventure tourism and eco-tourism. Most of Jalapão's attractions are located in the cities of Mateiros, Novo Acordo, Ponte Alta do Tocantins and São Félix do Tocantins. The Jalapão region has an area of 34,000 square kilometres, and is must-see for anyone traveling to Brazil.
5. Anavilhanas Islands and National Park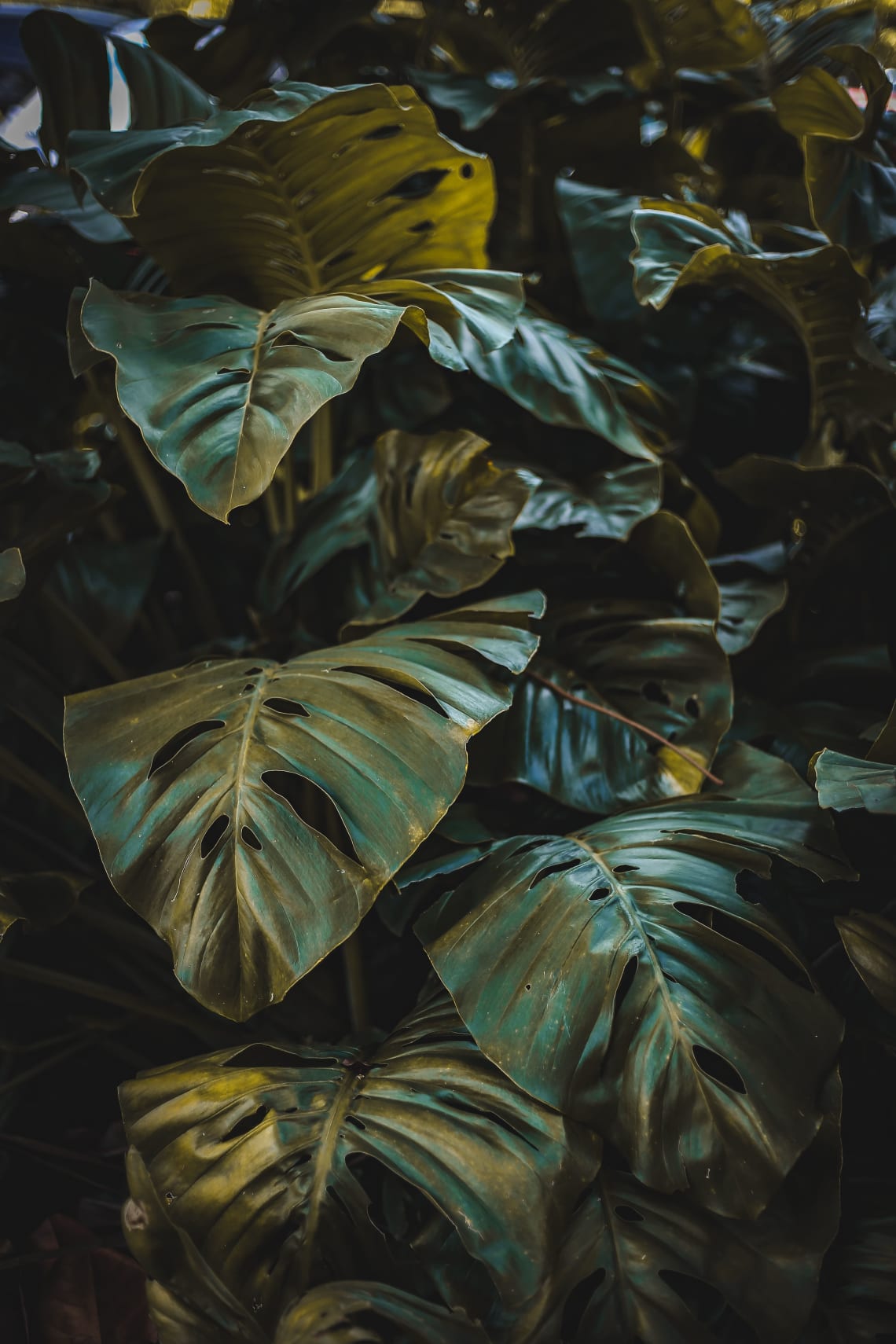 Approximately 100 km from Manaus in the Rio Negro, you'll find one of the most unique environments on earth: the Anavilhanas Archipelago. This is a complex of over 400 islands in the middle of the Amazon that constitutes the largest group of pristine river islands in the world!
The Anavilhanas National Park encompasses the archipelago and is part of a World Heritage Site. In the dry season (from September to February), you can enjoy the beautiful white sand beaches, or "prainhas", throughout the archipelago. In rainy season (from March to August), you can experience boat trips between the islands and swim in crystalline streams.
You can also explore Jaú National Park in the region.
Bonus for the North region: Attend Parintins Folk Festival
Taking place at the end of June every year and attracting people from all over the world, the city of Parintins (Amazonas) holds a unique festival with traditional music, dance, folklore and local food. The main theme of the festival is 'Boi Bumba', a battle between two groups representing the legendary bulls, "Caprichoso" and "Garantido."
You won't see costumes like those of the Parintins Folk Festival anywhere else in the world. They're nothing like those seen in Rio's Carnival, as the general atmosphere and music of Parintins Folk Festival is entirely unique.
The festival begins at a harbor where thousands of boats arrive with tourists eager to take part in one of Brazil's greatest folk festivals. If you are in Brazil around the time of Parintins Folk Festival and enjoy discovering local culture, it's certainly worth making the trip.
Northeast Region
Pro tip: There are many cheap flights from Portugal to the Northeast region of Brazil. Try looking for flights from Lisbon or Porto to Salvador, Recife, Fortaleza, or Natal and you'll be pleasantly surprised!
6. Salvador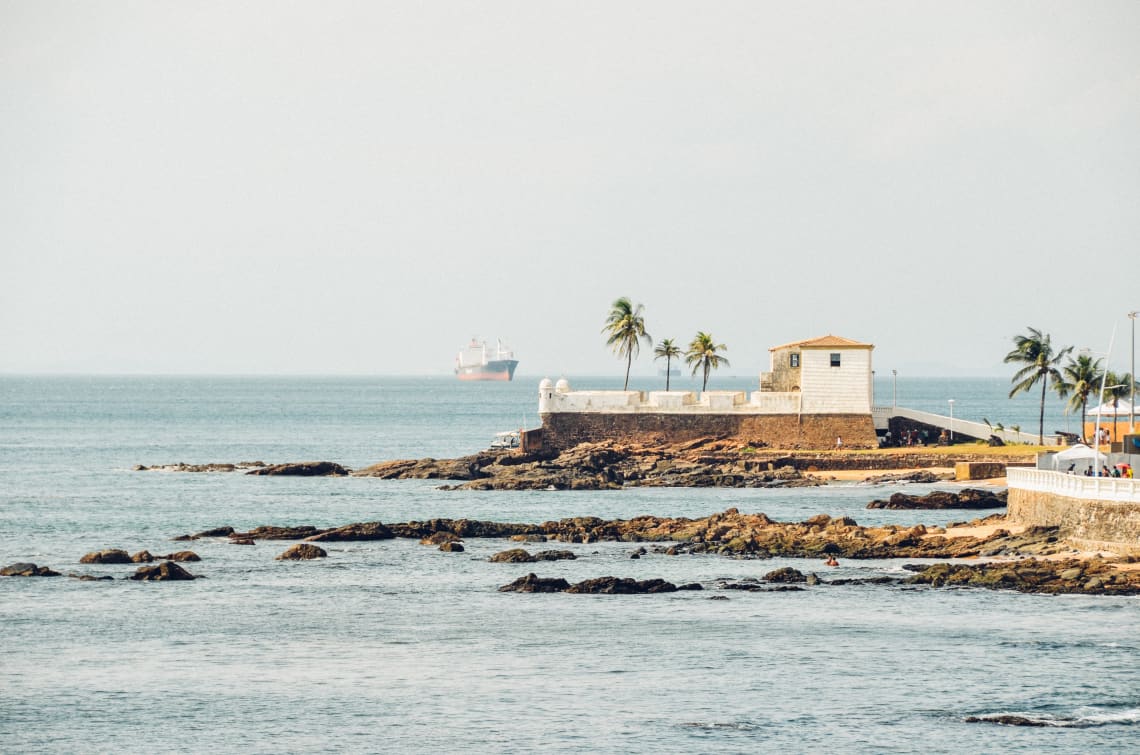 Carnival in the state of Bahia takes place in February and is one of the largest festivals in Brazil.
If you attend, you will hear (and very likely dance to) the best Afro-Brazilian music that Brazil has to offer. Salvador is the capital of Bahia and the African center of South America. The Carnival in Bahia celebrates all things African in the region, making it distinctive from the Carnival in Rio de Janeiro.
Salvador is famous for great sunset views... so take your time to explore and find your favorite! Also make sure to visit the famous viewpoint from Elevador Lacerda. Ponta do Humaitá and the Modern Art Museum of Bahia are other popular attractions. Walk around the Pelourinho neighborhood and try local food and cachaça (a local spirit made from sugar cane). Finally, don't forget to visit Farol da Barra and the calm beach of Stella Maris!
7. Recife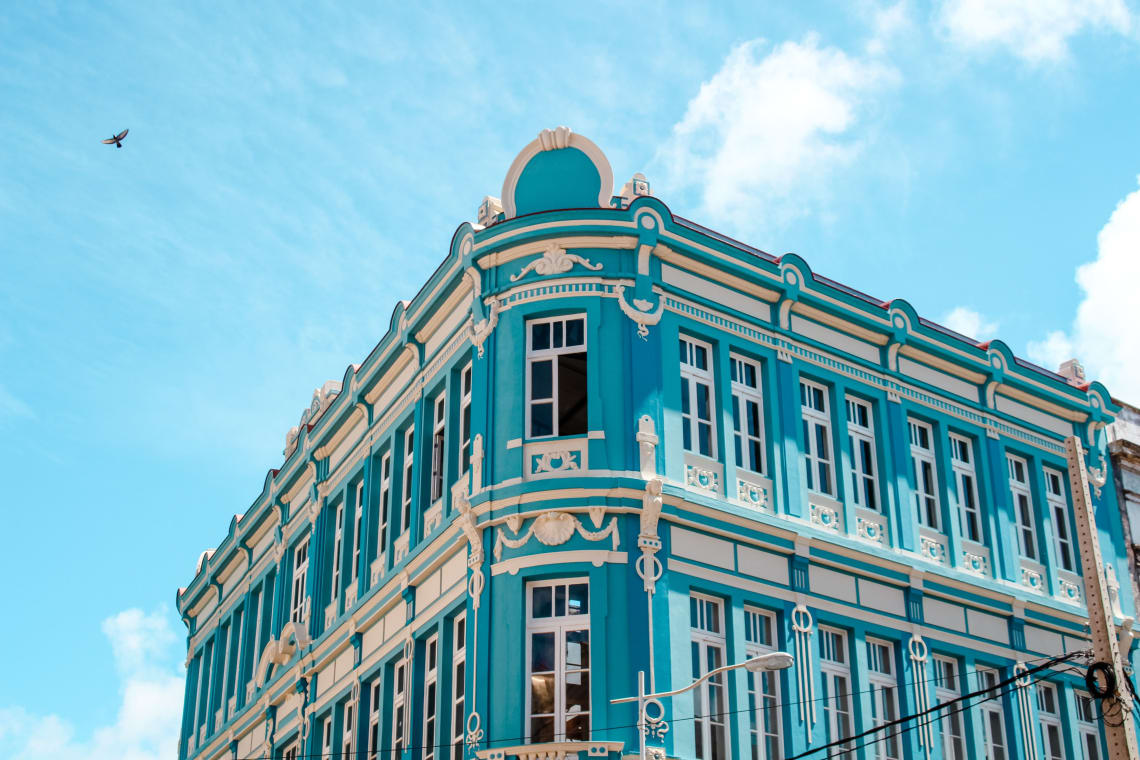 Recife is a center for culture and leisure in the Northeast region of Brazil. It's also the main theatrical, gastronomic, and medical hub of its region. From the beautiful Recife Antigo (Old Town) to the various scenic spots with rivers, bridges, beaches, Recife has a lot to offer.
Recife is one of the most-visited Brazilian cities during Festa Junina and Carnival. Carnival in Recife is one of the biggest parties of the year in Brazil. Frevo music is the most famous and popular folk music style associated with the Northeast region of Brazil. Originally from Recife, Frevo music involves the parade of Carnival blocks (street bands) playing varied musical genres, such as maracatu, forró, and even electronic music. You can visit the Frevo Museum in Recife to learn more about the history of this cultural symbol.
Another highlight of Recife is the Instituto Ricardo Brennand, a cultural institution of Recife that comprises a museum, an art gallery, a library and a large park. The museum has an incredible collection of art from all over the world. Also worth visiting is the Parque das Esculturas, a park built on a reef in front of the Marco Zero of Recife. Parque das Esculturas is a unique place that will certainly surprise you when you visit Recife.
8. Jericoacoara and Fortaleza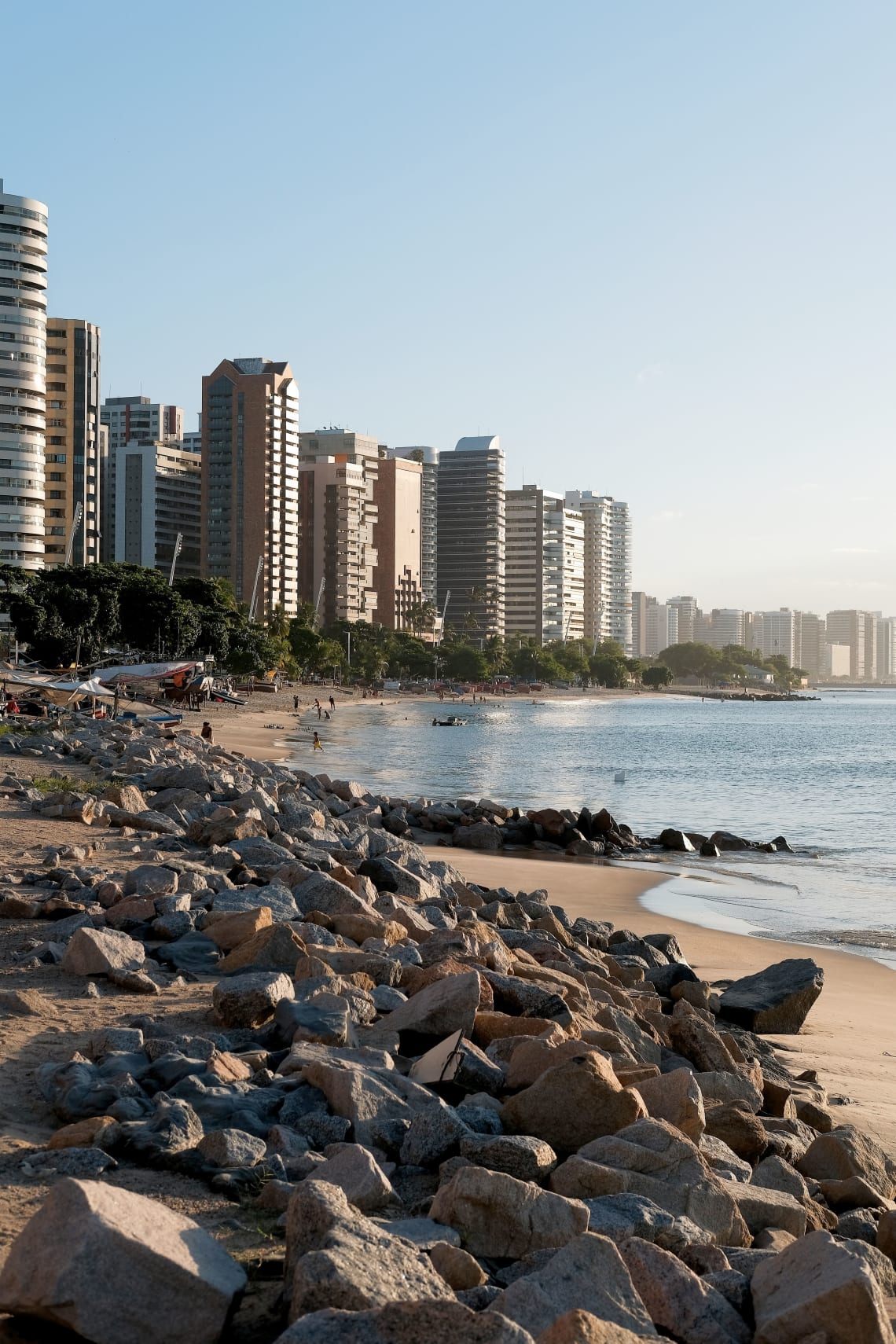 From Recife you can find transportation to Jericoacoara, a car-free town standing 300km from Fortaleza (capital of Ceará, pictured above).
Jeri, as locals call it, has been a National Park since 2002, so the construction of highways and roads — as well as any type of pavement whatsoever — is prohibited. Jeri consists of blue lagoons, calm seas, and huge dunes, and was recently selected by The Washington Post as one of the most beautiful beaches in the world. Most visitors arrive from Fortaleza and change vehicles in Jijoca, the nearest town to Jeri with paved roads.
Central-West Region
9. Brasília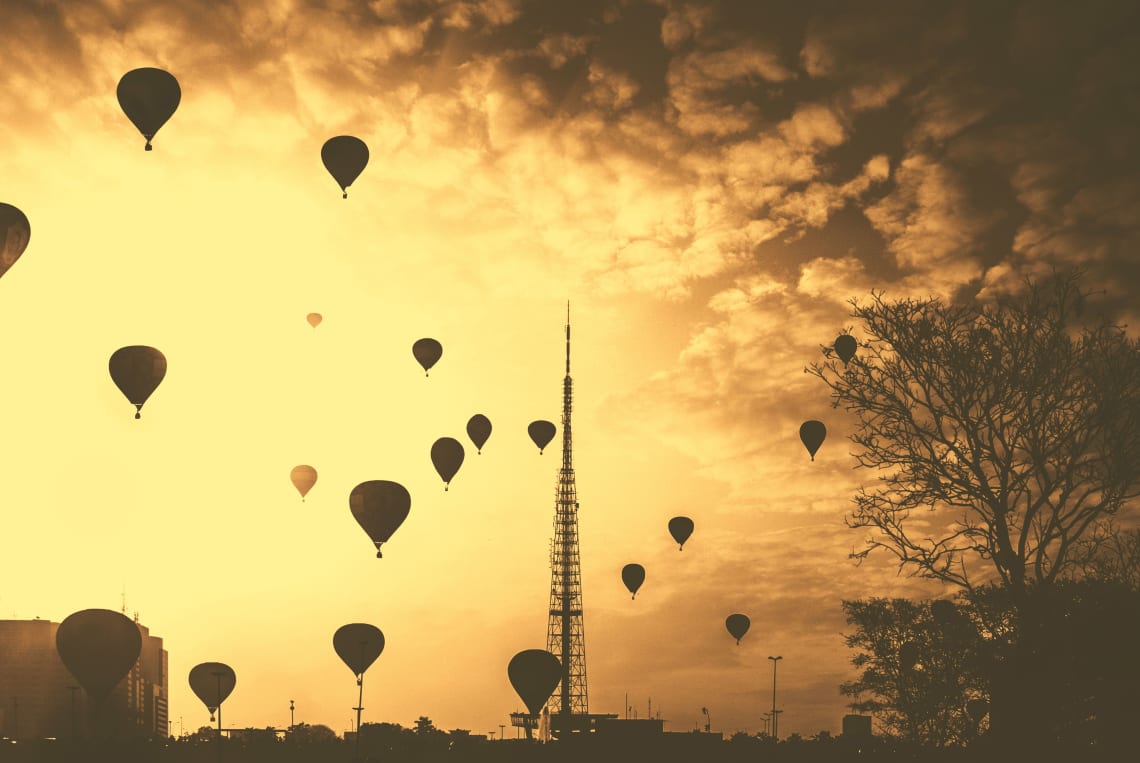 If you want to see the Central-West region of Brazil, your flight will land in Brasília, Goiânia or Palmas. Brasília is the third busiest airport in Brazil. Located atop the Brazilian highlands, Brasília is also the federal capital of Brazil and seat of government of the Federal District.
Some of Brasília's major landmarks include the Cathedral, National Library and government buildings. The Institute of Biological Sciences (IB) of the University of Brasília also makes for a nice visit.
10. Chapada dos Veadeiros National Park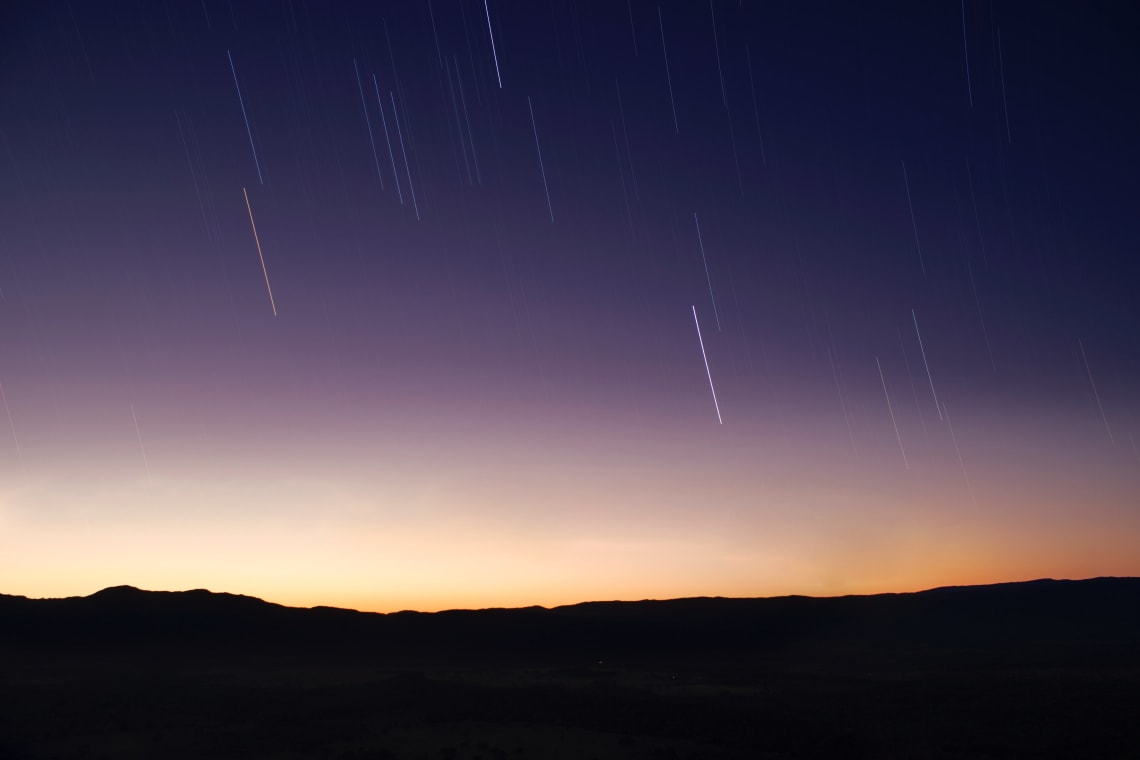 From Brasília or Goiânia you can take a bus or organized tour to see Chapada dos Veadeiros National Park in Goiás!
Chapada dos Veadeiros is a UNESCO World Natural Heritage Site for being an outstanding preservation area of the Brazilian Cerrado — one of the world's oldest and most diverse tropical ecosystems.
11. The Pantanal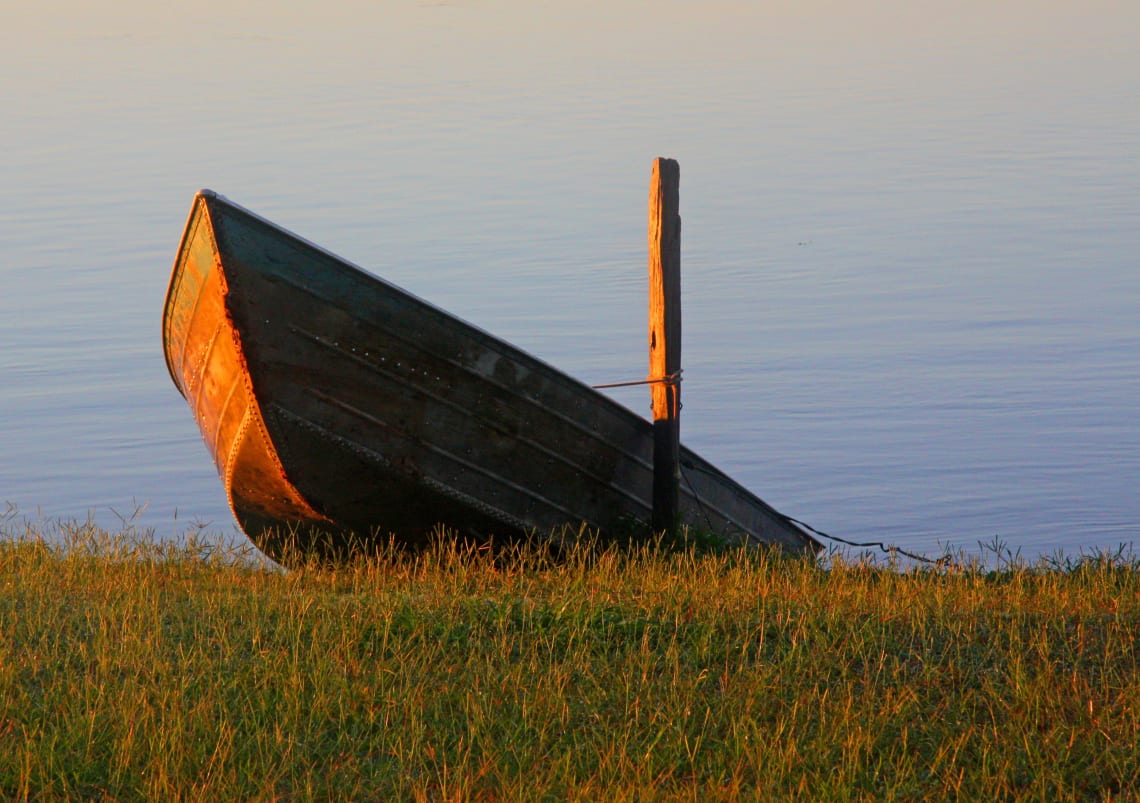 The Pantanal translates as 'large swamp' and is one of Brazil's most important biomes, encompassing the world's largest tropical wetland area.
While everyone has heard of the Amazon, The Pantanal Matogrossense National Park area far surpasses it when it comes to wildlife viewing. The Pantanal is home to over 600 species of birds as well as alligators, deer, otters, emus and monkeys. It's a fascinating destination if you love nature.
12. Alta Floresta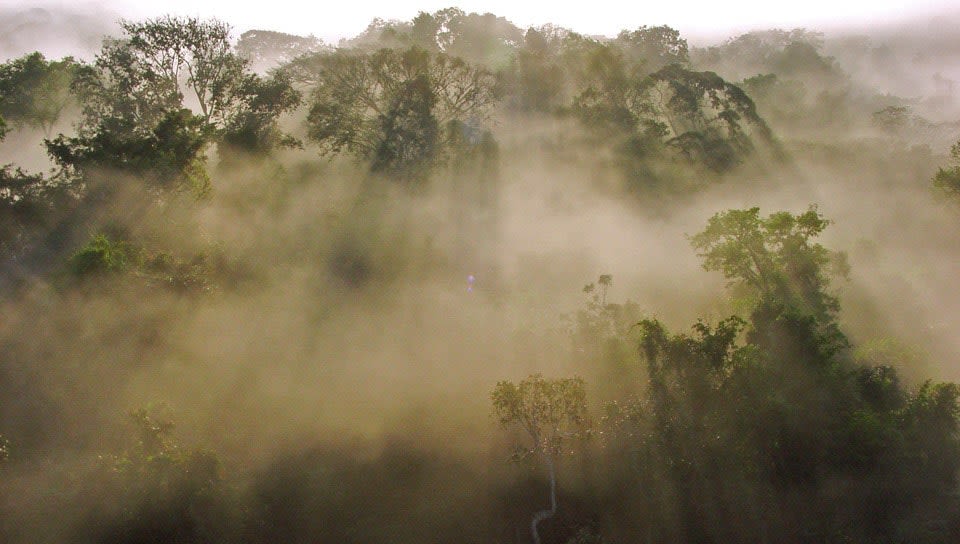 Alta Floresta is another great destination for outdoor adventurers in the state of Mato Grosso. Many Brazilians visit every year to fish, swim, hike in the forest and take boat trips to spot wildlife. Located at the southern edge of the Amazon rainforest, Alta Floresta is also on the way to The Cristalino Private Natural Heritage Reserve, another popular eco-tourism destination.

13. Bonito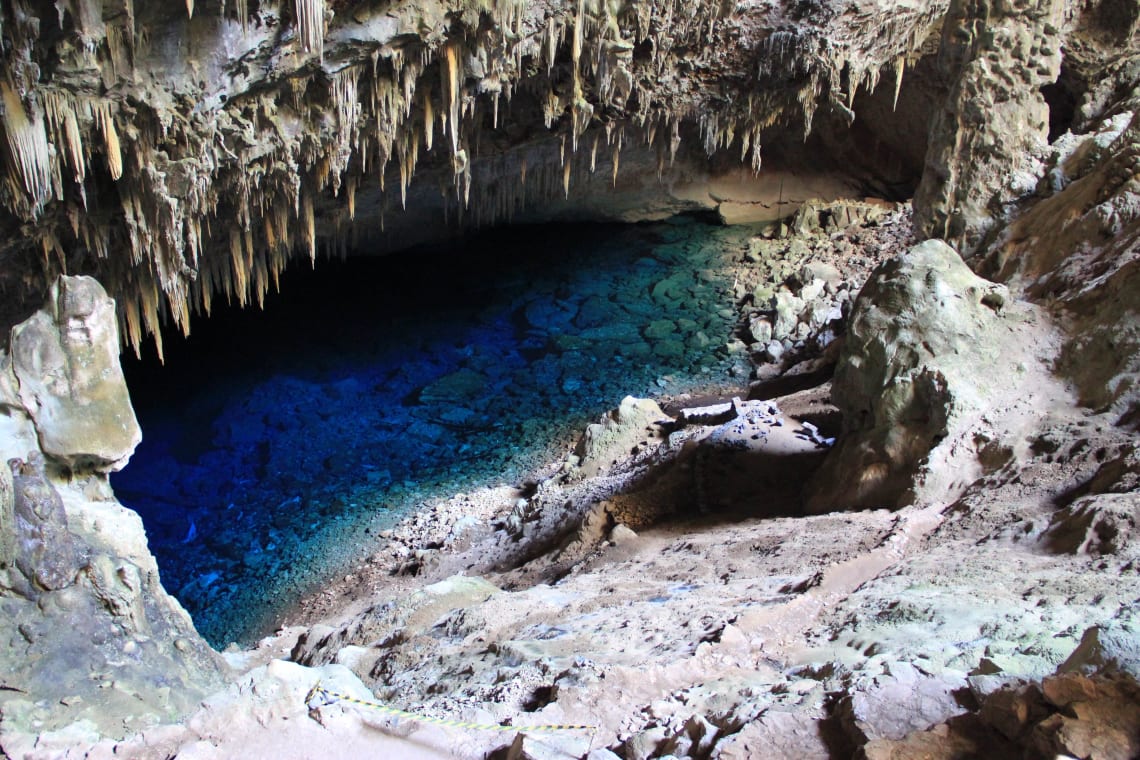 Bonito is the main destination in the state of Mato Grosso do Sul for people who like to go diving. Attractions such as the Blue Lake (pictured above), Mimoso Caves, the Natural Aquarium and the Sucuri River are the most visited. Rafting, treetop walking, waterfalls, caves, hiking and diving are some of the other popular options of things to do in Bonito.
Pro tip: Only 8 km away from Bonito you can visit Rio Formoso Ecological Park and get to know Brazil's rich diversity of flora.
Southeast Region
14. São Paulo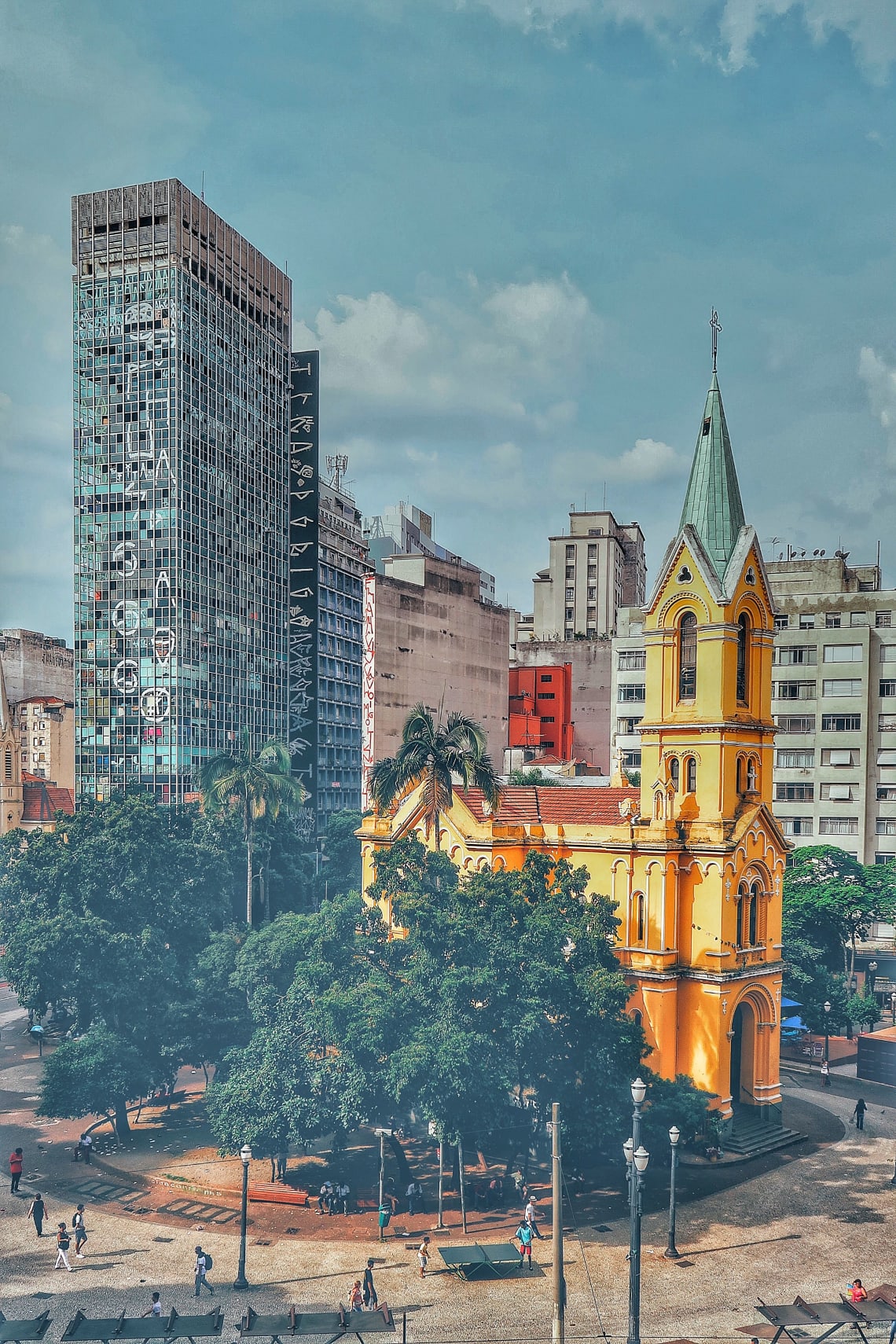 The list of things to do in São Paulo can get very long! Start with the museums like MASP, Museu Afro Brasil and The Pinacoteca, one of the most important art museums in Brazil. Walk Avenida Paulista and visit cultural centers like Japan House and Casa das Rosas.
On weekends, a traditional itinerary for paulistanos (São Paulo locals), includes going to fairs and markets around the city center. Fairs at Bixiga, Liberdade and Praça Benedito Calixto are some of the city's most famous, and offer local beers, organic products and artisan crafts.
São Paulo is also a nice place to visit parks like Ibirapuera or Vila Lobos. A portion of the city has bicycle paths, and some parks have their own museums, and auditoriums. Ibirapuera even offers a planetarium!
Don't miss the São Paulo LGBT Pride, which usually takes place at Avenida Paulista to the beat of trio elétricos (big decorated trucks with loud music). It's one of the largest parades of its kind in the world, and there's also debates and cultural fairs on topics like tolerance and respect.
Sampa, São Paulo's nickname, offers vibrant nightlife and a thriving culinary scene. You can find high-standard international restaurants and fine dishes made by famous Brazilian chefs. Sampa is also considered the Brazilian capital of pizza, with over six thousand pizza places scattered throughout the city!
15. Minas Gerais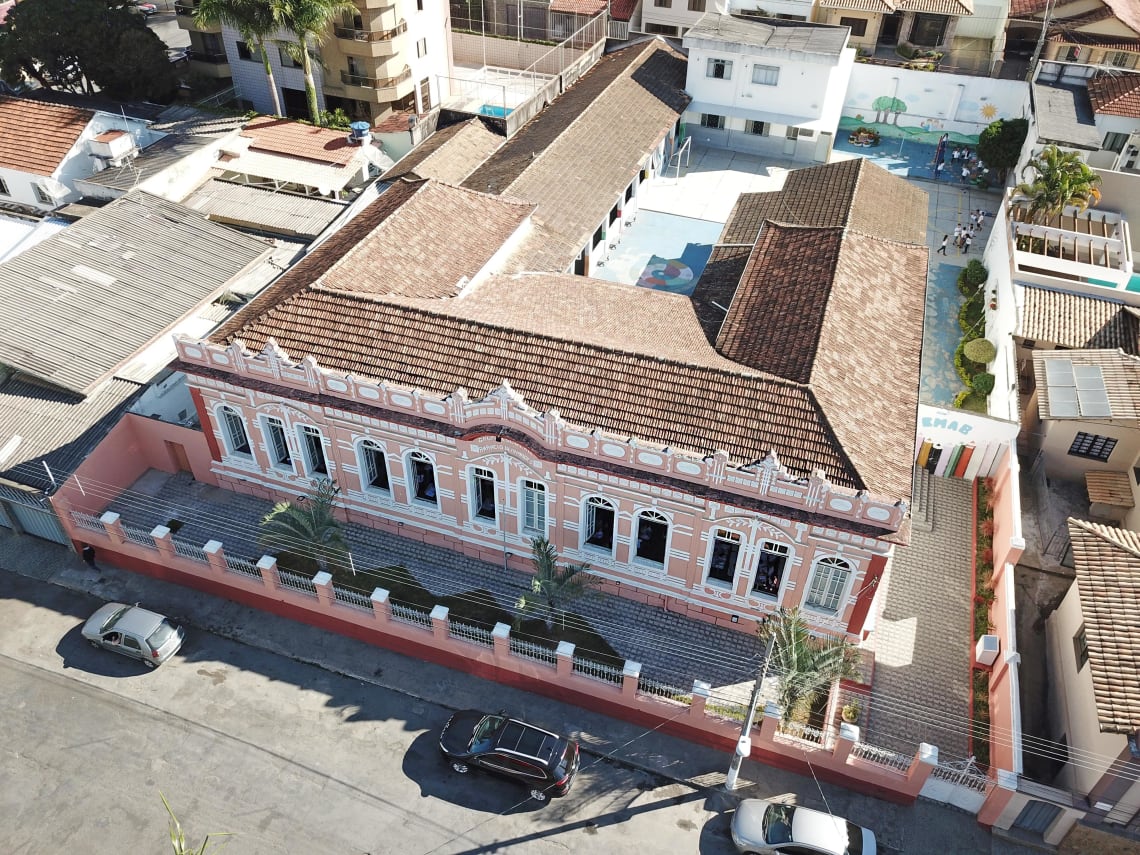 The capital of Minas is Belo Horizonte, or simply BH. It was the first Brazilian city planned from the start for future expansion in order to meet growing demand. Visit the Pampulha Art Museum, Pampulha Church, and Casa do Baile. Also nearby is Brumadinho, where you'll find Inhotim — a large open air museum with one of the most expressive contemporary art collections in the world.
Don't forget to try Pão de Queijo and the local cheeses in Minas Gerais, and also visit colonial towns like Ouro Preto, São João Del Rey and Diamantina.
16. Rio de Janeiro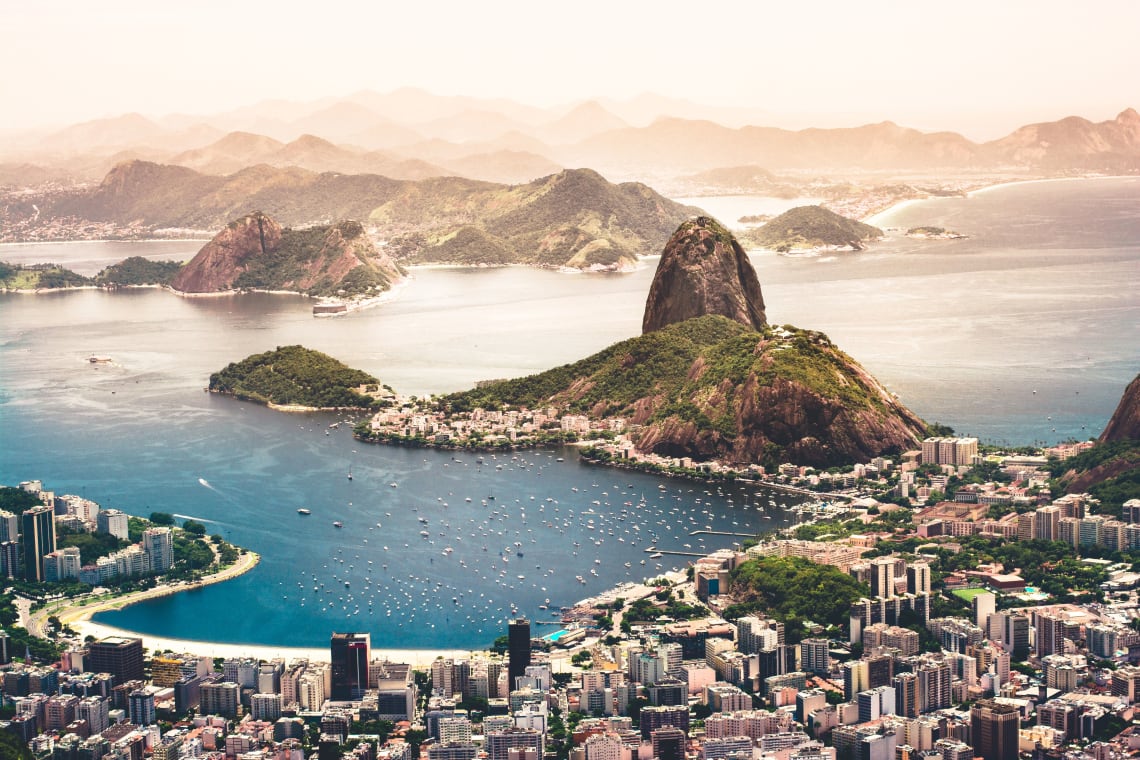 Rio de Janeiro is home to Christ the Redeemer and Corcovado Hill, two of the most visited attractions in Brazil. Standing at 38 meters tall, Christ the Redeemer is Brazil's most prominent landmark. From Corcovado Hill, you'll also see spectacular views of the entire city.
Visiting Copacabana and Ipanema are among some of the best things to do in Rio de Janeiro. These neighborhoods can mean very different things for different people; for some, they are a business or tourist destination, but for locals, they're great places to exercise, meet friends, and socialize.
Carnival in Rio de Janeiro is all about samba, dancing and parades full of more color and rhythm than you can possibly imagine. If you're planning a trip to Brazil, Carnival in Rio is probably one of the best and worst times you could possibly go. Hotels get insanely expensive, but you can always find plenty of Worldpackers hosts in Rio and save lots of money to spend on caipirinhas!
South Region
17. Curitiba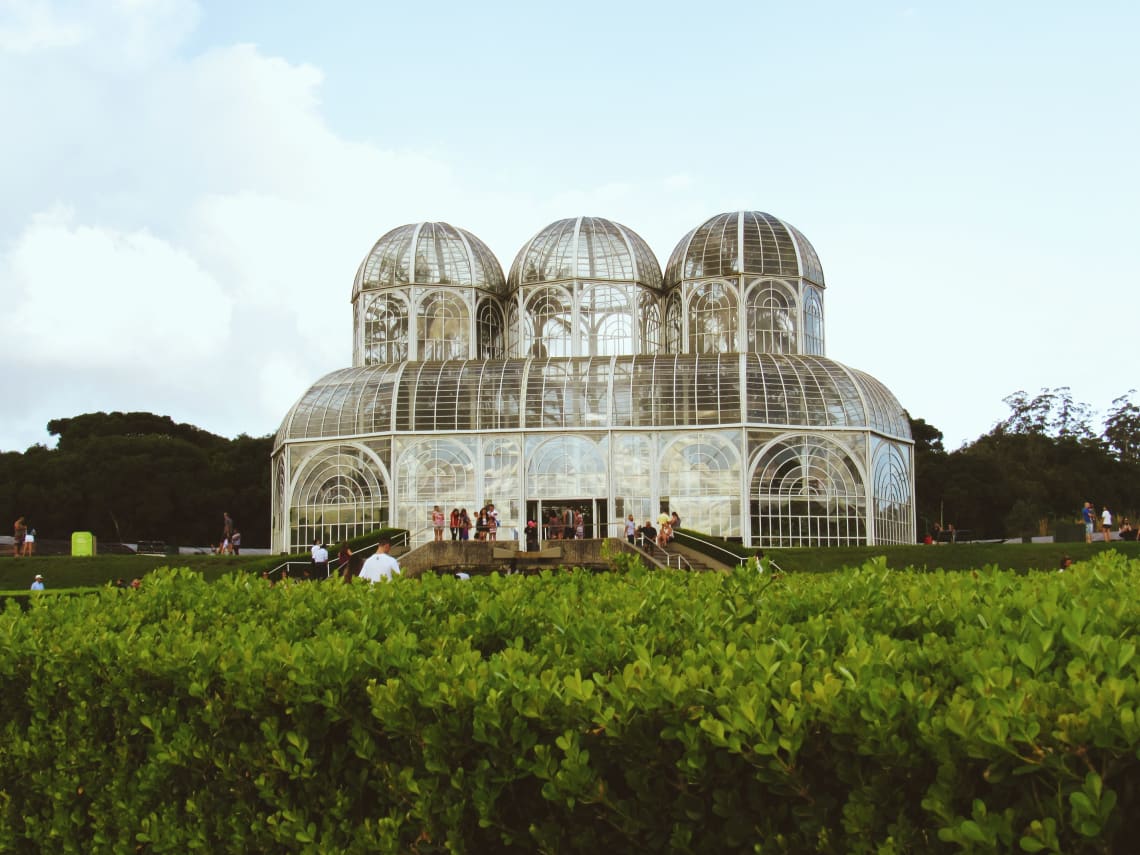 Curitiba has a strong cultural influence from its many Italian, German, Polish and Ukrainian immigrants. In addition to being a cosmopolitan city, Curitiba is also one of the most prosperous and organized cities in Brazil.
A strong tech scene and culture of innovation permeates Curitiba. The city is also home to many parks and green areas.
The best things to do in Curitiba include visiting Parque Barigui, Opera de Arame and Tangua Park. Parque Barigui in particular is a favorite spot among locals and a great place to see capybaras, birds and beautiful nature. It's also worth seeing The Oscar Niemeyer Museum, a space dedicated to the exhibition of visual arts, architecture, urbanism and design.
Curitiba is one of Brazil's most cultural cities and has the highest number of vegetarians in the country! Don't forget to visit the Contemporary art Museum, Indigenous Art Museum, Holocaust Museum and Botanical Garden.
18. Ilha do Mel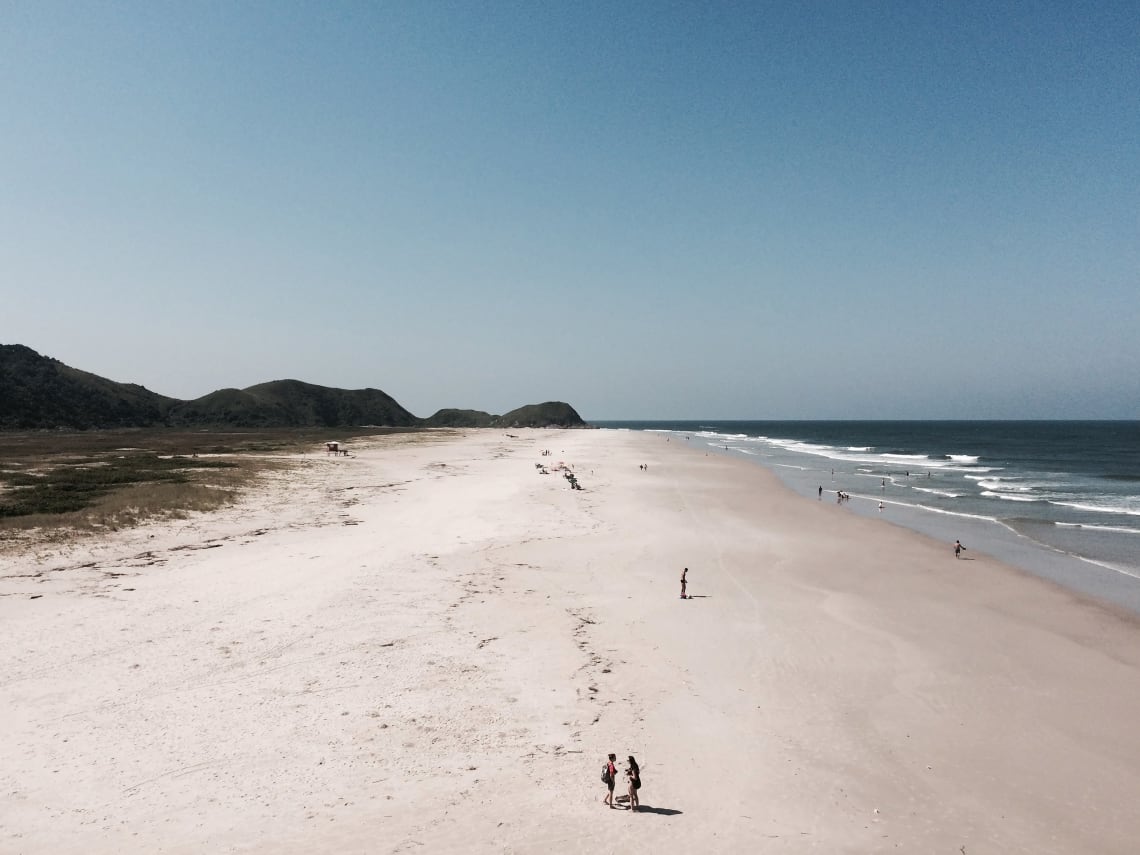 Just two hours by car from Curitiba is Ilha do Mel (Honey Island). The name makes it sound like a honeymoon destination, but it's actually one of the most pristine and picturesque beaches in all of Brazil.
Ilha do Mel is calm, clean and not many people go there during low season... so if you're lucky, you might find a beach all to yourself!
19. Florianópolis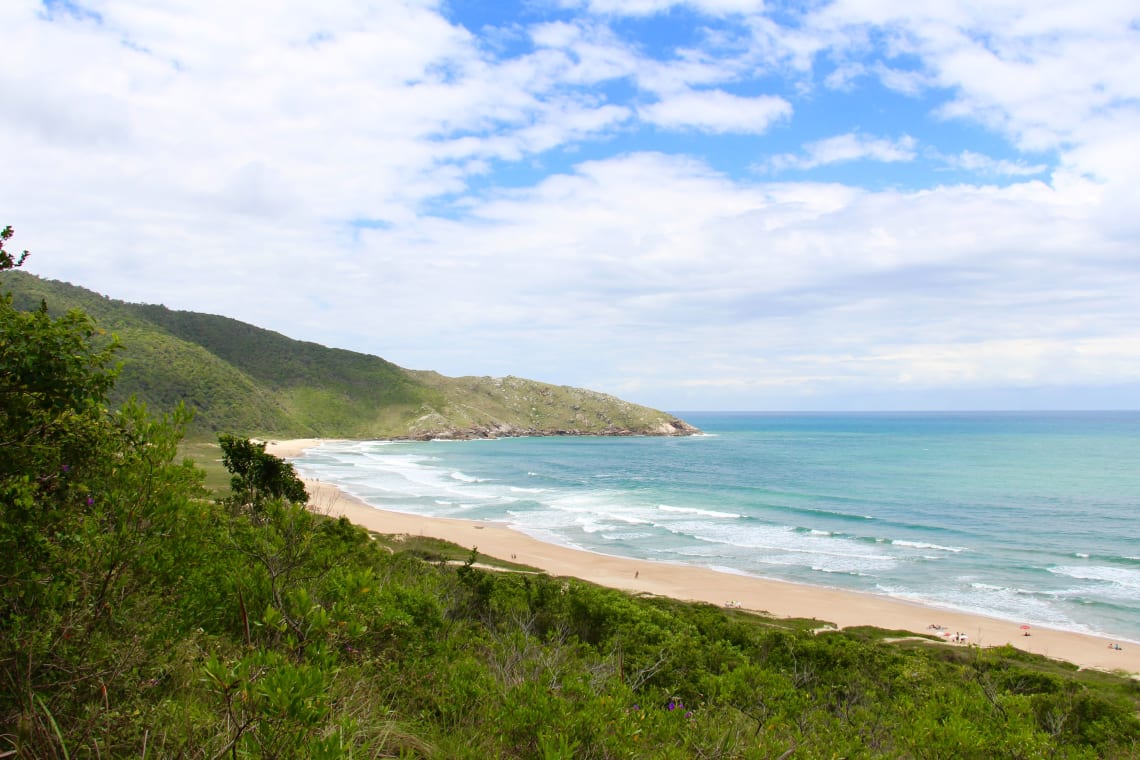 A four hour drive from Curitiba, Florianópolis, also called Floripa, is divided into two parts. Most of the city's area consists of the island of Santa Catarina, connected to the mainland by two bridges. Santa Catarina is famous for its beaches but also has beautiful forested mountains and a lagoon.
Jurerê Internacional is a beach-side neighborhood on the northern shore of the island of Florianópolis in Santa Catarina. Full of luxurious mansions and fancy restaurants, Jurerê offers some of the most lively nightlife in Brazil.
Florianópolis is a famous spot for surfing in Brazil and hosts national and international championships. Joaquina and Praia Mole are examples of famous surf beaches in Florianópolis. Sailing, kitesurfing, diving and offshore fishing are also among the city's main activities.
20. Porto Alegre
Only an hour and a half away from Serra Gaucha, Porto Alegre is the first of many trendy destinations in South region of Brazil such as Gramado, Canela, and Bento Gonçalves.
Porto Alegre is the capital of Rio Grande do Sul, the last state in Brazil before Uruguay! The city is home to more than 50 museums and cultural centers. The Gasometer is one of the best places to visit in Porto Alegre. It's a former power station that has become a cultural center. The rooftop offers a great view of the river.
At Memorial of Rio Grande do Sul you'll learn about the state's history and partake in wine tasting sessions provided by regional winemakers!
21. Iguaçu Falls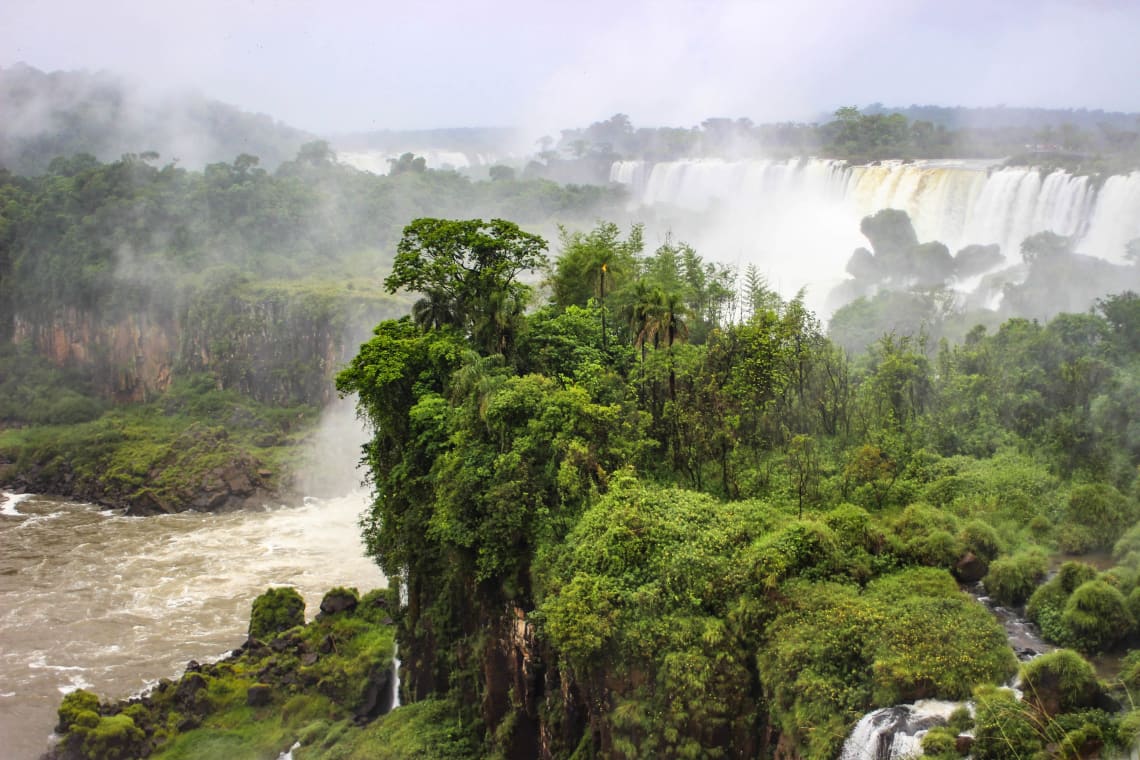 At the point where Brazil, Paraguay, and Argentina meet, the Iguaçu river drops spectacularly in a group of hundreds of waterfalls that thunder down into the gorge below. Some of the falls — like Garganta do Diabo —are more than 100 meters high!
The forest and river cover such a broad area that it's impossible to see everything at once, but you'll get the broadest panorama from the Brazilian side of the falls. If you choose to visit the Argentinian side, you'll have more options to explore the rainforest's unique flora and fauna, while also enjoying trails to spectacular views.
Both sides offer different perspectives and views, so most tourists choose to see both. The falls are protected by the UNESCO-acclaimed Iguaçu National Park, where subtropical rainforests guard over a 1,000 species of birds and mammals, including deer, otters, ocelots, and capybaras.
Iguaçu National Park, with the Falls as its main feature, is considered a UNESCO World Heritage Site for its exceptional natural beauty and habitat of rare and endangered species.

Worldpackers in Brazil
Want to have an authentic local experience in Brazil? Look no further than a work exchange in Brazil with Worldpackers! Help a host by becoming a member of the Worldpackers community and get accommodation and other benefits in exchange for a few hours of work a day.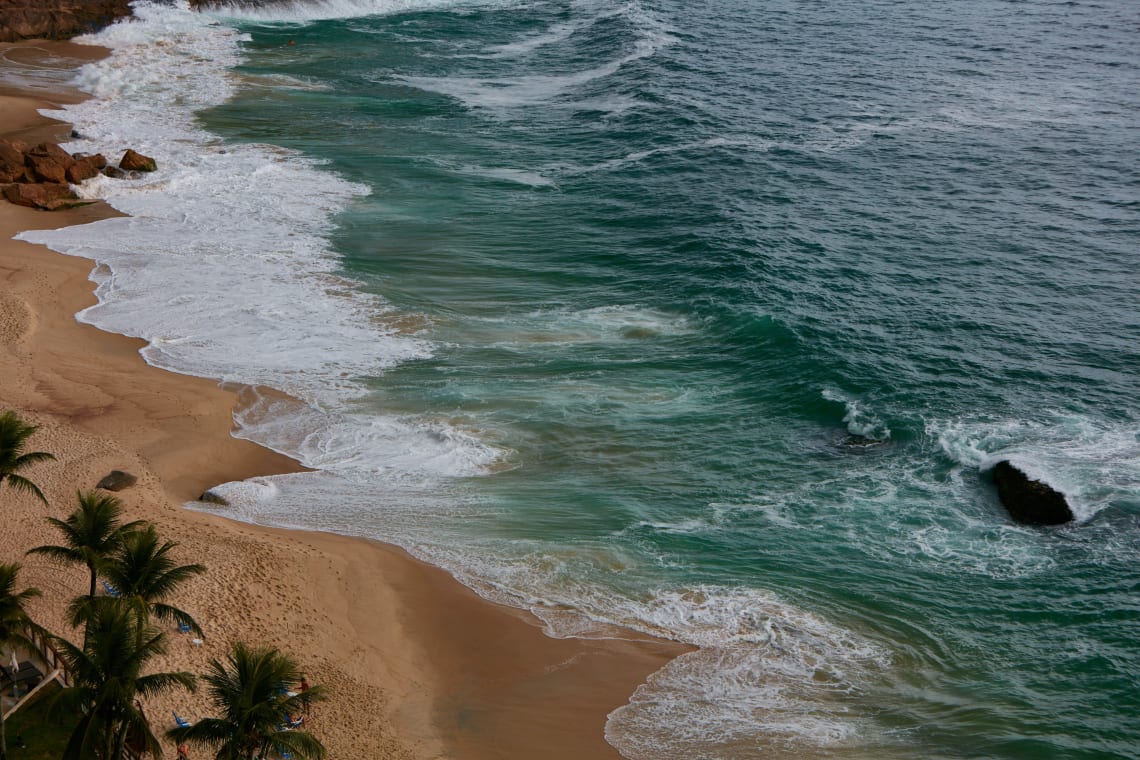 It's very easy to define Brazil in terms of Carnival, caipirinhas, and nice landscapes. However, when traveling to Brazil, it's only inevitable that you will get a true feel for the complex layers of this vibrant, diverse, and immense nation.
There are two things that unite all Brazilians: hospitality, and a big smile. Open your mind and heart to discover Brazil and I promise that you will be welcomed with open arms.