Surf in Colombia: best places and top tips for getting the most out of your trip
The ultimate guide to surf in Colombia, including when to go, where to go, and more!
6min
Located in the north of South America, Colombia doesn't often come to mind when thinking about the best surfing countries in the world. Indonesia, Australia, Hawaii, Brazil, and Portugal are the ones the get more of the attention.
However, there is some incredible surfing in Colombia for those who know where to look! The best places to surf in Colombia are more off-the-radar, but those who venture out there will be rewarded with amazing, uncrowded waves that suit surfers of all skill levels.
Colombia is unique because it's the only South American country with both a Caribbean coast and a Pacific Coast, so there are many options for surfing in Colombia. Each coast offers something different, and we'll explore that in this article on the best surfing in Colombia. Let's get started!
This article will discuss everything you need to know about surfing in Colombia. Whether you are a beginner, intermediate, or advanced surfer, you can find out the best time to surf, where to surf, and some general surf tips for Colombia.
We'll also mention a few Worldpackers work exchanges, as there are a few great ones scattered around the country. With these work exchanges, you can earn free accommodation in exchange for your work. This will help you save money traveling in Colombia, and you'll get an immersive cultural experience.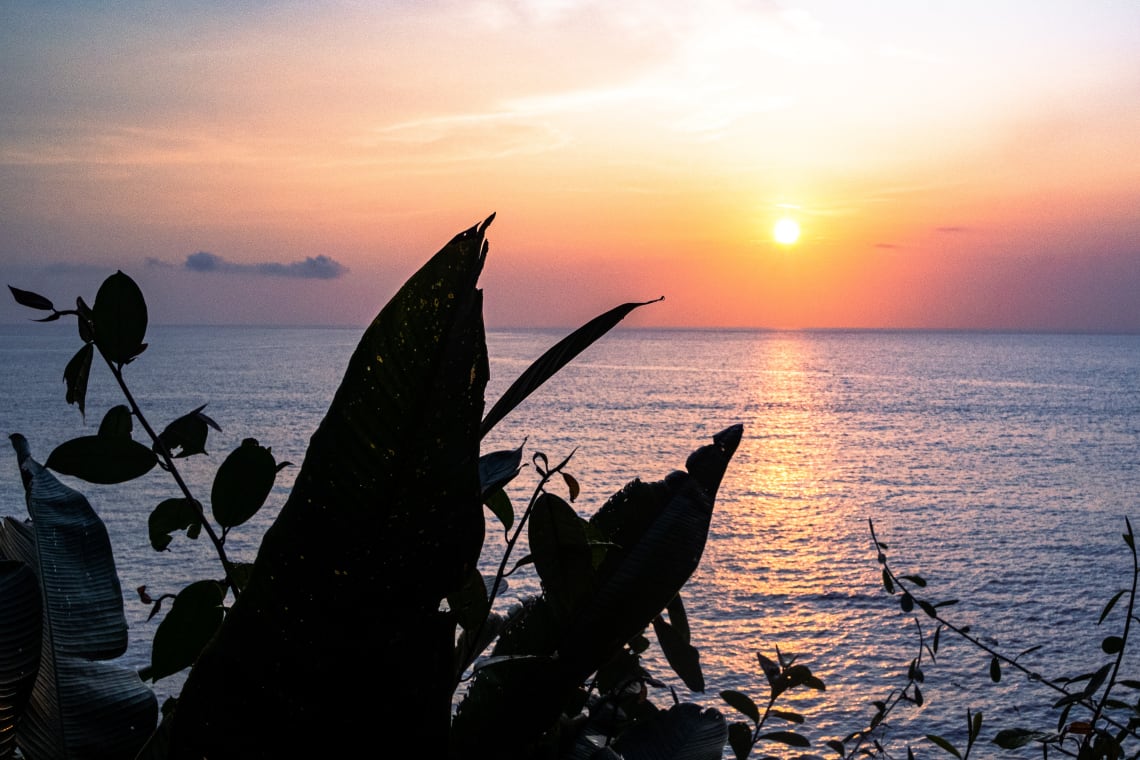 General tips to surf in Colombia
Here are some tips for traveling to Colombia and looking for the best places to surf. The most important tip for wondering when and where to surf in Colombia is to decide which coast you want to visit.
The Caribbean Coast is much more popular and touristy. The waves here are smaller and more suitable for beginner and intermediate surfers, though there are advanced waves in this region as well.
Because the Caribbean Coast is more touristy, there are more amenities available and the waves are more accessible. Surf shops, accommodations, and public transport are all more plentiful here.
The Pacific Coast is much more rugged and remote. Many beaches are secluded and can't be reached via public transport, and there is less accommodation available.
If you're an experienced surfer and traveler, and you have a local friend to show you around, you can find some amazing, hidden waves on the Pacific Coast where you won't have to share your waves with any other tourists.
So consider what type of surfer you are and what type of experience you want to have while surfing in Colombia.
Another tip for surfing in Colombia is to get to know some locals. Especially on the Pacific Coast where the surf spots are more remote, having a local friend is super handy for venturing out and exploring the country so you know where to go.
There are some awesome Worldpackers work exchanges where you can live and work with locals. This will help you meet people so you can have a more intimate, local experience in the country.
Some examples of work exchanges in Colombia include:
Working at an eco program in Cartagena: Help with painting, decorating, gardening, and more. Cartagena has some good surf spots as well that you can visit in your free time.
Helping with a permaculture project in Santa Marta: Help with social work, farming, and gardening. Santa Marta is not far from Barranquilla which has lots of great waves for surfing.
Work at a surf camp in La Guajira: Work in reception and administration at this surf camp on the Caribbean Coast! If you're really interested in surfing in Colombia, this work exchange puts you in a great position to learn more about it from the locals.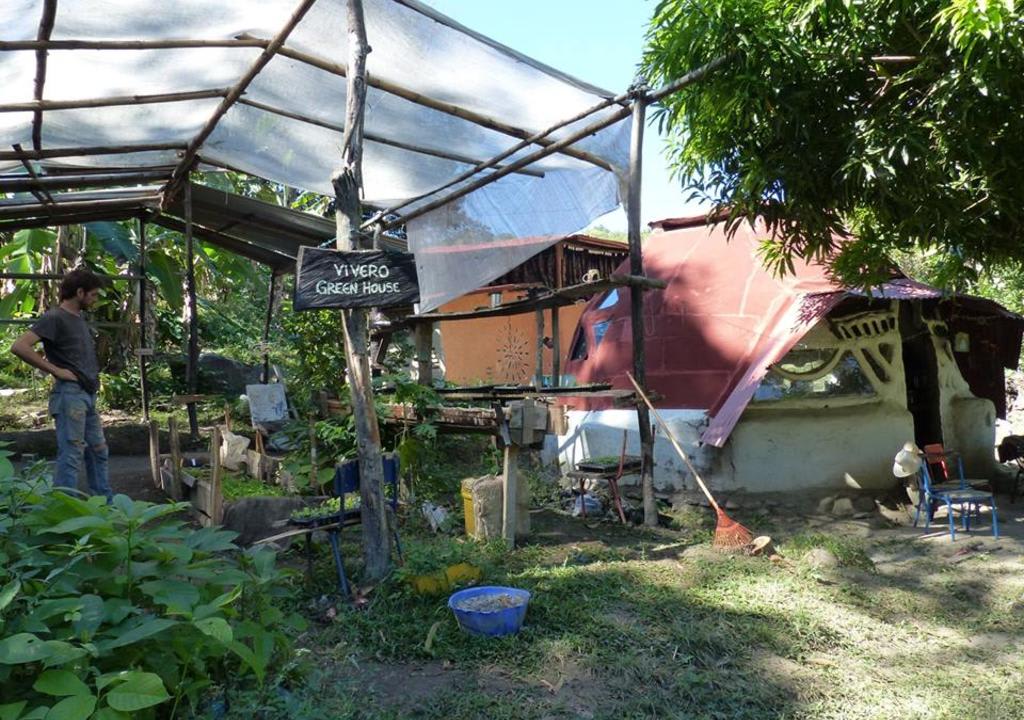 Best time to surf in Colombia
If you're wondering when to go surfing in Colombia, there are two main seasons where the surf is at its best.
December through March is a great time of year to surf in Colombia. July through September is also ideal. You can still surf at other times of the year, but the conditions are better in the aforementioned months.
The best months for surfing on the Caribbean Coast are January and February. The best month for surfing on the Pacific Coast is December, though this area of Colombia is great for surfing in April all the way through to December.
Generally speaking, you'd also be smart to surf in the early mornings or late afternoons when the wind has died down, regardless of which coast you're on.
The conditions also depend on the specific spot you are visiting. Just be sure to always check the weather and the surf conditions before heading out.
Best surf places in Colombia
Now let's discuss some of the best places to surf in Colombia! We'll break down this list into the two main areas for surfing in Colombia: The Caribbean Coast and the Pacific Coast.
Caribbean Coast
Surfing in the Caribbean is suitable for all levels, though you'll find more beginner-friendly beaches. Here are a few of the best places to surf on the northern coast of Colombia!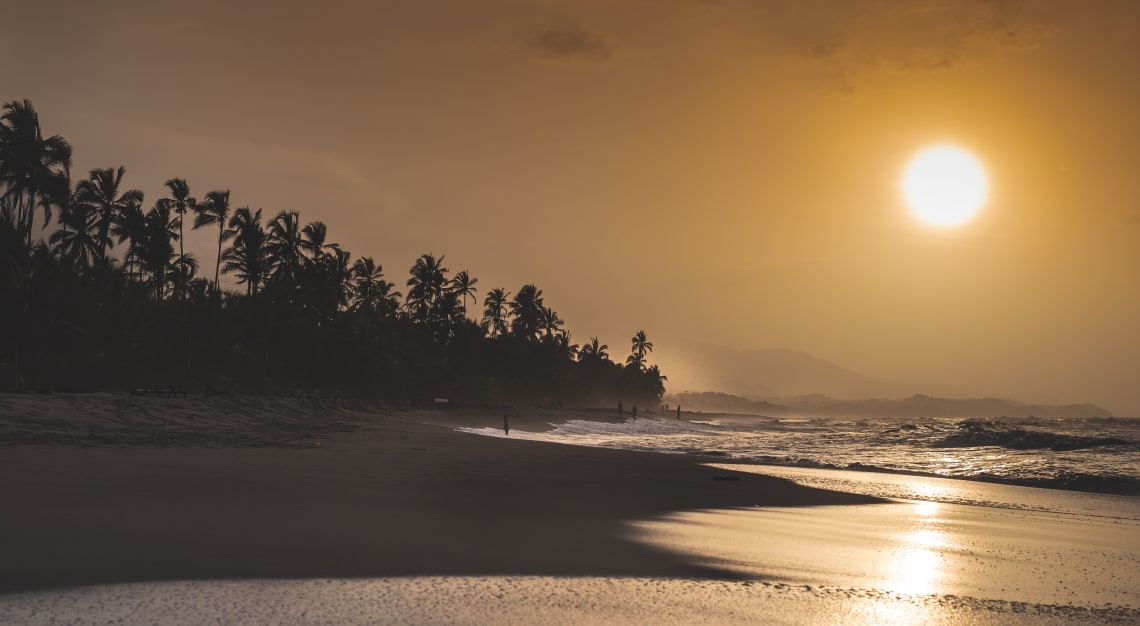 This is one of the most popular places to surf in Colombia. Located near the city of Barranquilla, Pradomar is a long stretch of beach with waves that are great for beginners. It can get crowded here, so it is recommended to visit during the weekdays.
On the island of San Andres, Punta Sur is fun for surfers of all levels, though it is best for intermediate surfers. It's a beautiful spot with warm water and soft sand, and the waves usually aren't too crowded.
This easily accessible beach near Barranquilla has strong waves and winds, so it is best for experienced surfers. The beach also has strong currents and rocks. This means it is uncrowded and is a better spot for advanced surfers.
Another great surfing spot for beginners is the Cartagena Jetty. Located in the beautiful city of Cartagena, this surfing spot has warm Caribbean waters and stunning scenery. The Jetty acts as a protective barrier against the elements, so the surfing is relaxed here.
This beach has become well-known among travelers because of the popular Costeño Beach Hostel nearby. The waves here are relatively small, so it's a great place to learn. You can enjoy nice scenery and small waves in the company of other travelers from the hostel.
Located in Puerto Colombia just outside of Barranquilla is another awesome surf spot: El Muelle. It is more for advanced surfers and has powerful waves. It's a great place to meet locals as there won't be too many tourists surfing here.
Pacific Coast
The Pacific Coast has cooler water and more powerful, secluded waves. There are spots where surfers of all levels can ride the waves, but you will also find some of the best surf in Colombia for experts. Here are the top spots!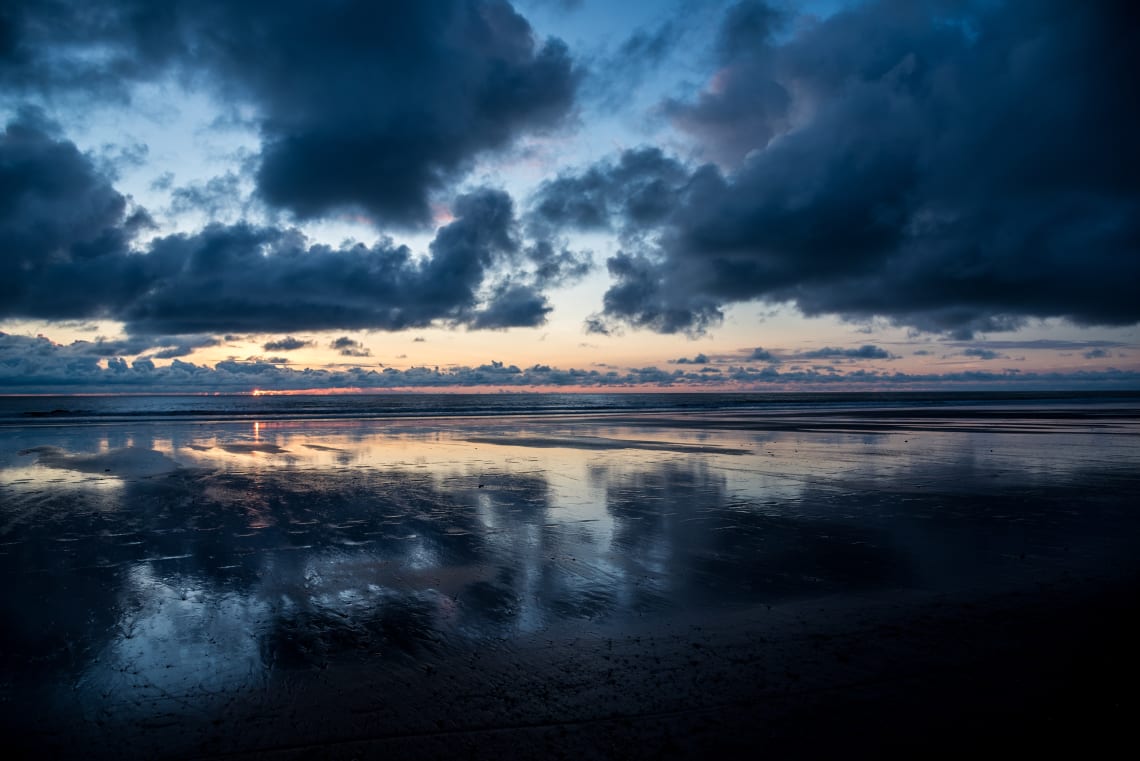 One of the best waves in the country is Juanchaco. It is for experienced surfers only, as it is extremely remote and has no facilities nearby. You have to take a boat from Buenaventura to reach the wave and it is recommended to go with a local. But if that all works for you, this spot has some of the best waves ever!
Also only reachable by boat, Terco is another great place to surf in Colombia. Take the boat from Nuqui, and enjoy waves that suit all levels. Sometimes the waves can get as big as 6-8 feet, but sometimes they are smaller.
A few hours south along the Pacific Coast from the town of Nuqui lies Guachalito Beach, an epic surf spot. This is one of the beaches on this coast that is more developed so you can find hotels and surf schools/surf rentals here.
Take the boat from Nuqui to reach this beautiful spot with amazing, uncrowded waves. El Valle is for experienced surfers only, and it is better to go with a local. But you can enjoy great waves, no crowds, and gorgeous tropical scenery here.
This is one of the most difficult waves and hardest to find spots in Colombia, but it's worth it if you're an expert surfer who has a local guide to help you out, and you can find one from a local hotel. Find this wave by taking the boat from Nuqui. This crazy wave is surrounded by jungle, so it's a surreal place to go surfing in Colombia.
Thanks for reading about surfing in Colombia!
We hope this article inspired you to consider Colombia for your next surf trip, even though it isn't as popular or well-known as other surf spots in the world.
Read more: Palomino, Colombia: discovering the Caribbean paradise, the best places to visit and where to stay
Want to learn more about planning your trip? By subscribing to the WP pack plan you have unlimited access to +120 courses at Worldpackers Academy, the travel school made by travelers!