How to travel for cheap? 8 ways to see the world with less money
In this article I'll show you how to travel for cheap with 8 tips. You can use all or some of them, depending on what's most important to you on a trip.
6min
Whilst travelling the globe can seem incredibly expensive, it doesn't always have to be.
Travel used to be something so far out of reach for many but thanks to some much-needed improvements and recognition for accessibility, people are able to go far and wide without worrying about the cost.
We now have smarter transport, more choice of accommodation and overall, more knowledge on how to travel for cheap.
Whether it's a city break, staycation, or backpacking your way across the globe, there are many ways in which you can save money whilst still having a great quality trip.
How to travel for cheap? 8 tips to help you to save money
Before we start, the number one tip is to be realistic about your trip. You may want an all-inclusive luxury holiday to the Maldives, but if your bank account says otherwise, it's best to listen.
Make sure to have a rough budget and stick to it - that way you can enjoy yourself without worrying about the expenses.
With that said, here are 8 top tips on how you can travel the world for cheap.
Pick the right destination to make the best with your budget
Do your research to find the lowest airfare

Curb your meals expenses by cooking in your trip

Live it up with some free events

Pack light with a minimalist packing list

Do volunteer work exchange with Worldpackers

Seek out the discounts to travel cheaper

Use your skills to make money travelling

1. Pick the right destination to make the best with your budget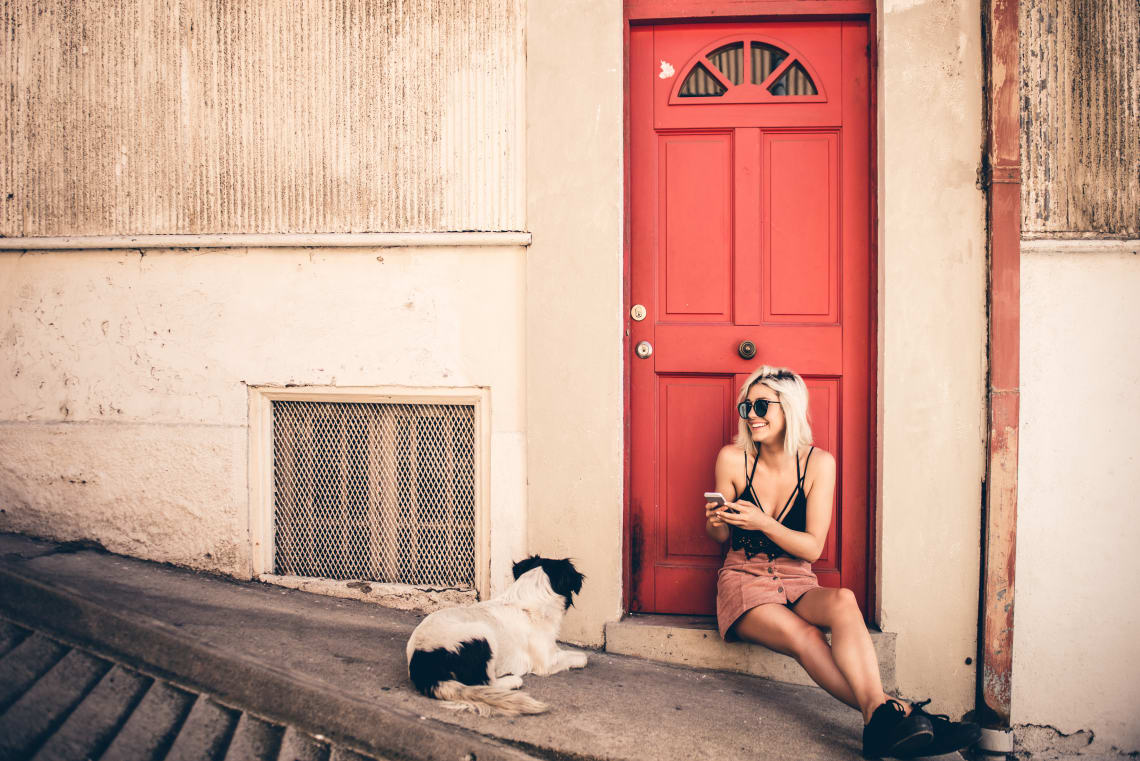 As mentioned before, it's good to be realistic about your trip and what you can afford. And for that, the best thing to do is create a budget plan.
When choosing your location you don't just want to think about transport and accomodation, as these prices can change regularly.
However, you want to think about the cost of food and other expenses like the experiences you want to have when you're out there.
Take Europe for example - the North is typically very expensive with Nordic countries like Iceland and Denmark but eastern Europe is the complete opposite.
If your absolute desire is to go to an expensive country, just be sure to book at the right time and try to find some good deals!
Here you'll find 10 Places where you can live for free using Worldpackers.
2. Do your research to find the lowest airfare
Probably the most expensive part of travelling is the transport. If you're going somewhere far, you're likely to be flying there.
A great hack to travel smarter is to search for flights on incognito mode on your web browser and be picky when you book them.
Some airlines are cheaper on Tuesdays, and some flights are best booked during certain months like September. One of the best things to do is book flights outside school holidays, that way you won't pay the higher prices.
Another important thing is to look at the cheapest mode of transport to get to your destination. Flights are typically fastest, but if a bus or train saves you half the price then it may be worth the long haul.
3. Curb your meals expenses by cooking in your trip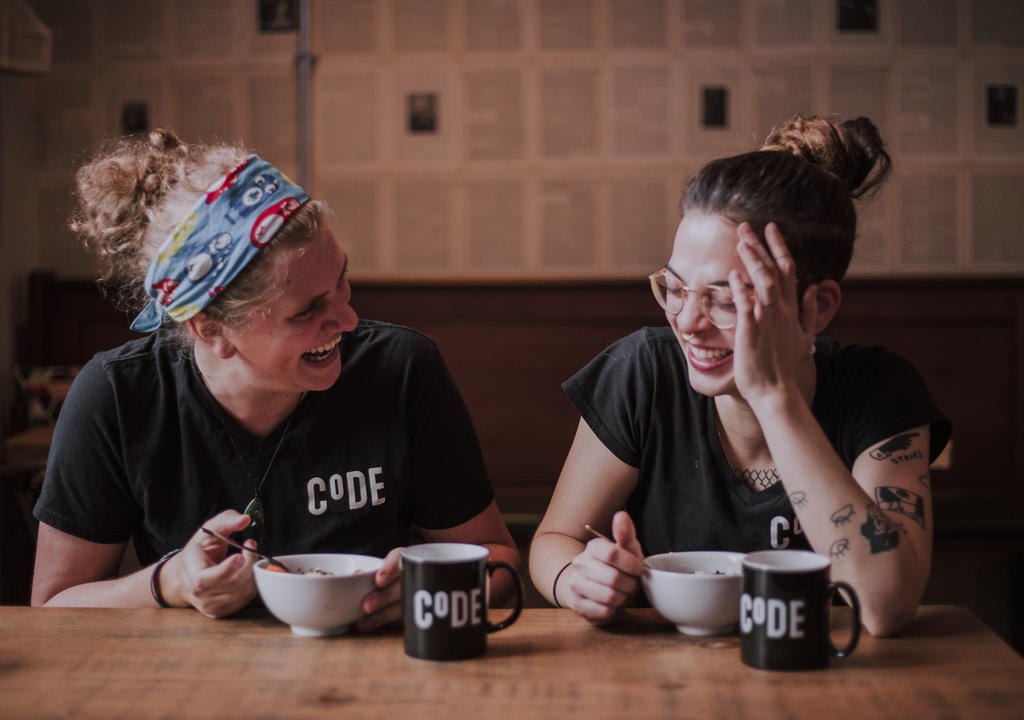 Sure, wining and dining is great but you don't need to do it every meal. Travel for cheap is about deciding what you need and what you can live without.
My tip is to pick a few places you're desperate to try out and make a budget for them. The rest of the time, you can cook your own meals, given that you'll be staying in accommodation with a kitchen, like a hostel.
If you don't have access to a kitchen try to buy produce from a local supermarket and make your own breakfasts and lunches. As for dinner, if you want something hot then fast food places are a good shout and they don't always have to be unhealthy.
Top tip: Help reduce food waste and save money with apps like Too Good To Go where you can get the end of day food that's been highly discounted. Also, many supermarkets reduce their food at the end of the day too. Always worth looking out for.
4. Live it up with some free events
Experiencing a country is best done when you immerse yourself in the culture, explore your surroundings and get to know the locals. You may be tempted to do some of those pricey tours, but they aren't usually as authentic.
In most cities, there are plenty of free walking or bike tours, which is a fantastic way of sightseeing whilst making friends! If you're travelling solo then events like these are one of the best ways to create some great memories and life-long friends.
Some hostels may offer free experiences like cooking classes, tours and pub crawls. There's plenty of free stuff out there, you just have to look for it.
5. Pack light with a minimalist packing list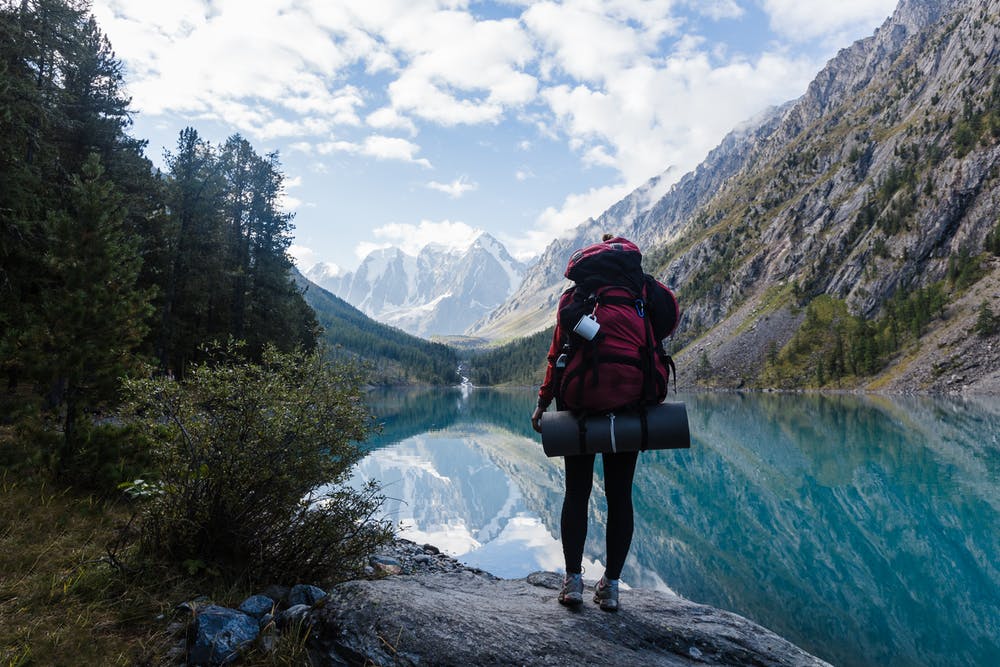 If you're prone to taking 2 huge suitcases on a weekend away, you might want to rethink your packing style.
There are exceptions for items like medication and kit for content creation. However, if you're just packing a years' worth of clothes into a suitcase to keep up with fashion trends, then it's time to become a bit more ruthless.
Many airlines allow at least 1 or 2 free bags for hand luggage and then charge for check-in bags. If you can, do a minimalist packing list not just to save money but also to have space to bring home items from your trip.
6. Do volunteer work exchange with Worldpackers
Volunteering is a great way to expand your learning and connect with others meaning you'll go home with some great memories and either a new or improved skill set - bonus! If you want to know more about it, watch the video below.

And how to travel for cheap doing volunteer work? Well, the opportunities may differ and there will definitely be a perfect position for you.
If you like animals and eco projects you can volunteer on the farm, ecovillage or a permaculture project.
If you are a party person, you can do a work exchange in a hostel and make many friends.
You can also help with a social impact project, volunteering in a community, school or NGO in amazing places worldwide.
Volunteering does mean giving up your free time, however, if you play your cards right and be wise about your choices, you could gain a lot in return for your work.
Moreover, connecting with your hosts and locals will make your trip more memorable and exciting!
7. Seek out the discounts to travel cheaper
If you are a student wondering how to travel for cheap, you should definitely take advantage of the student discounts that are widely available to you. Meals, transport, accommodation, drinks and experiences.
As for the rest of us, we may not get as many discounts on things like meals, but there are always railcards and bus passes that can save money while travelling.
And if all else fails, companies like the famous Mega Bus and Flix Bus are there to get you from A to B without splashing the cash.
8. Use your skills to make money travelling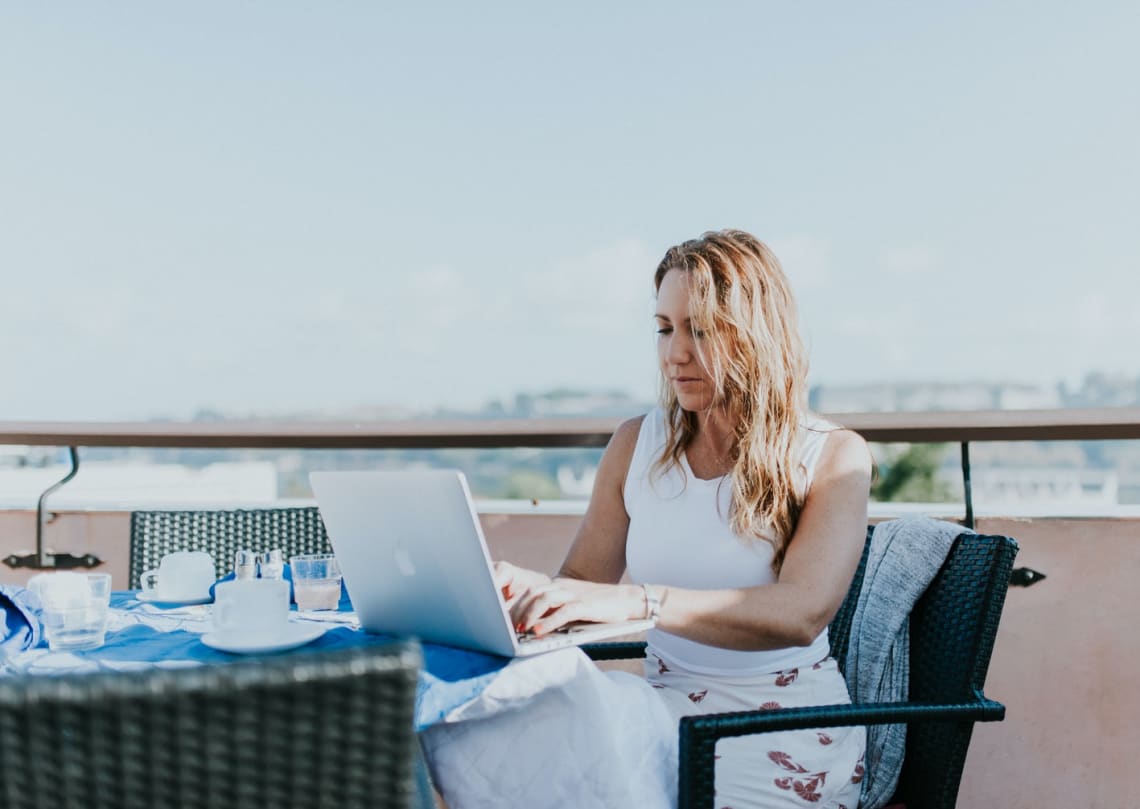 Digital nomadism is very common nowadays and is a means of making money for a lot of people, so if you can get into it, it may be very worth it.

Things like social media marketing, blog writing, video making etc are all examples of how the digital world opens up endless opportunities.

This does require some effort and a bit of putting yourself out there but once you find the right balance between work and travel, traveling becomes much more rewarding.
Bonus tips on how to travel for cheap and be a sustainable traveler
Walk or cycle around a city if possible, rather than getting a taxi
Take a reusable water bottle with you and fill it up where possible
Buy shampoo and soap bars for your travel - saves space and lasts much longer
Use a money travel app or card - keeps your money safe and is great for international travel
Are you ready to get out there and explore the world? Don't forget to check out the amazing volunteer opportunities on Worldpackers.
Have any other good tips and tricks for how to travel for cheap? Share them in the comments.