Why traveling solo is a social experience
Traveling solo is not a lonely experience if you do it right. Many of my journeys begin alone and end with incredible friendships and memories! Here's how.
11min
---
Mar 31, 2019
I love to explore the world and am happy to share my experiences with you (and offer some tips & tricks I've learned along the way)! To me, travel ...
When I tell my friends and family I'm venturing out on my own to a new destination, they often roll their eyes or shake their head, thinking to themselves (and sometimes out loud) that I'm a bit crazy — why would I travel solo to places so distant from home, from the known?
I, in turn, shake my head and roll my eyes because I know traveling alone is the best way to take a journey, and it is far from a lonely experience.
There are many ways to go abroad, but the three I'll highlight here are guaranteed to be social experiences.
They include volunteering internationally, studying abroad, and traveling with very little but an open mind (and hopefully a guidebook).
Read about some of my solo travel experiences and how they were actually incredibly social, and how yours can be too!

Volunteering internationally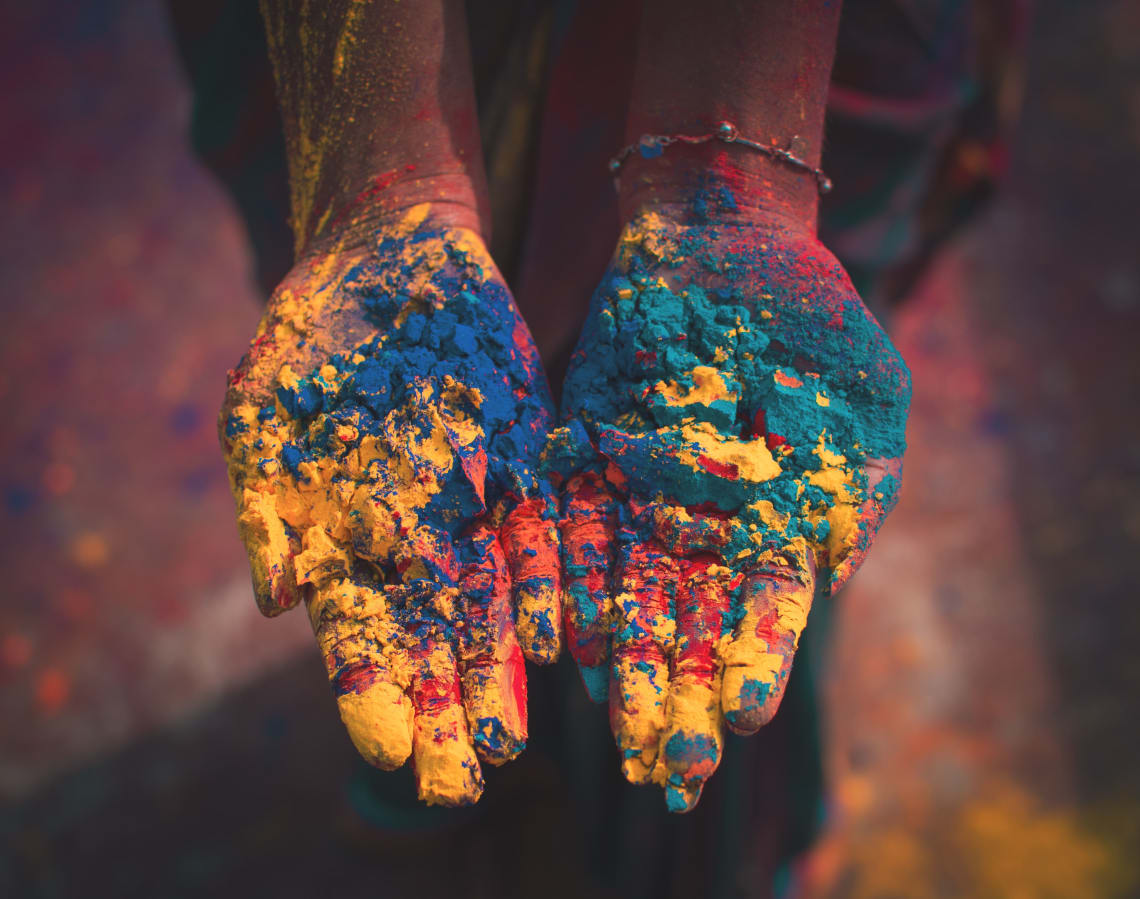 A few years ago, I was looking forward to a volunteer experience in South America when it was suddenly canceled. Instead, I was able to find a legitimate volunteer abroad organization, similar to Worldpackers, and had an incredibly impactful experience in Rajasthan, India.
I set off on my own not even knowing how I'd get from the airport to my volunteer site.
Turns out, it wouldn't have mattered anyway. With a canceled flight from Delhi to Udaipur, the trip was off to a rocky start. Luckily, I met two other college-aged girls from the same flight who had travel insurance and was able to throw my lot in with them.
Lo and behold, my first night in India was a room service, TV, and girl talk extravaganza. Delhi, with its colorful rickshaws and chaotic rush of people and vehicles, can be extremely intimidating to a solo traveler, but that just makes other international folks more likely to talk to you!
Being a part of a volunteer experience ensures that you'll make a few good friends. You learn a lot about someone when you are thrown together in a new experience, such as teaching abroad. In this case, I was at a Teacher's College outside of Udaipur, where other volunteers were also located on a rotating basis.
Immediately I met three students from American colleges who were spending a semester in India, teaching at the college and assisting in the community hospital. Within the first week we knew pretty much everything about each other and even took care of the neighborhood dog, Lindsay.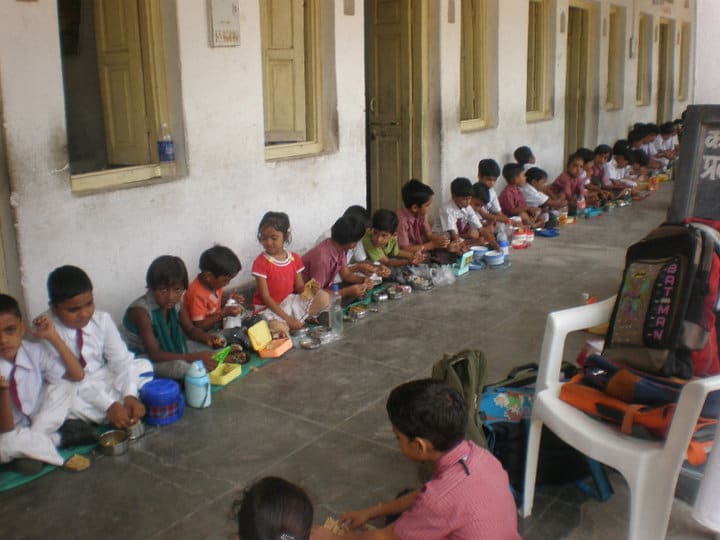 Fast forward another few days and I'm wearing a Salwar Kameez, eating spicy pakora off the street (American Spicy because Indian Spicy is over the top), know a few words of Hindi (that mostly involve food) and have made local connections, including my two good Indian friends Rahul and Kamal.
The local friendships I made in India are great examples of how you create meaningful experiences when you go out into the world alone.
Not only did Rahul and Kamal teach us about their culture, they introduced us to the issues facing the communities we were visiting, and the people addressing these challenges.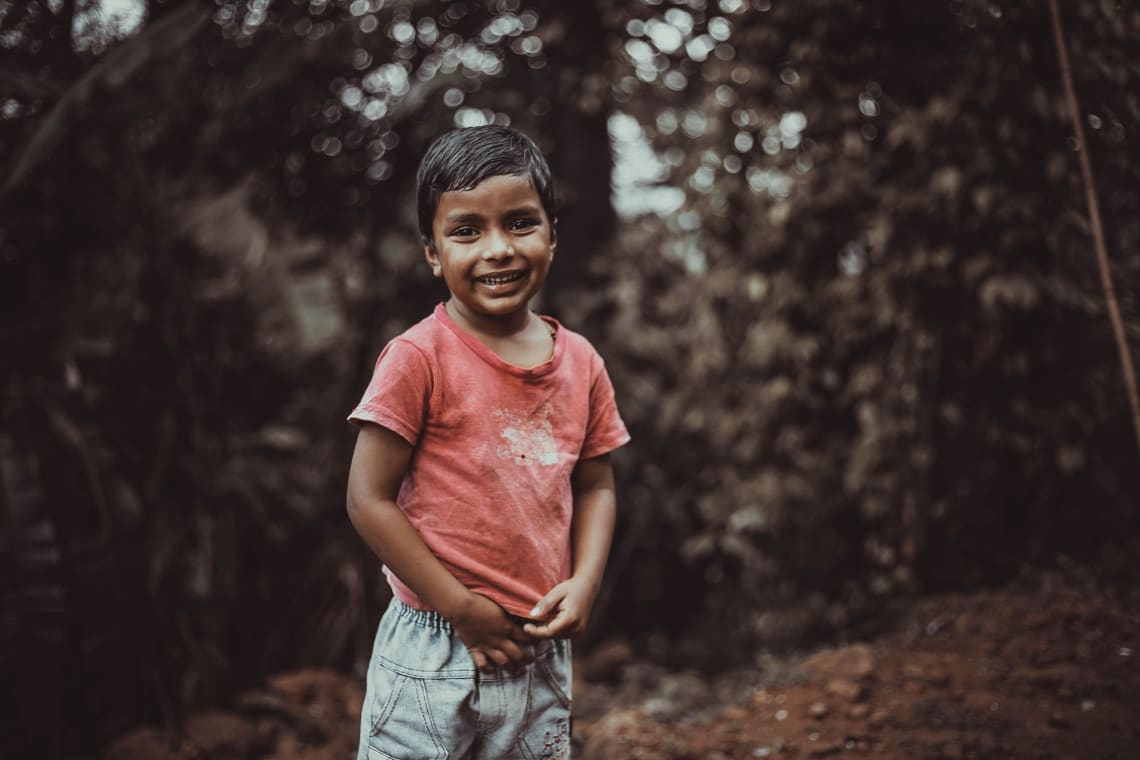 Meeting with and listening to local people and communities is pivotal when volunteering abroad.
Going into the villages surrounding Udaipur, we often were followed by crowds of villagers — it's almost hard to stay solo when traveling in rural Rajasthan! We were not a common sight, and this first experience volunteering abroad was for me very eye-opening.
I did not then have the skills needed to be effective in many of the communities. I felt more like a tourist, an outsider, a privileged American who was taking rather than giving.
This country of over 1.3 billion people has areas very lacking in infrastructure. Children are still often needed at home to work and kept home from school. Trash litters the streets and backyards.
There's a lot that can be done, especially in schools, but volunteers traveling to India should have at least some basic skill sets. Whether that be experience with children, teaching English, or general maintenance.
Worldpackers offers a multitude of impactful work exchange and volunteer programs in India.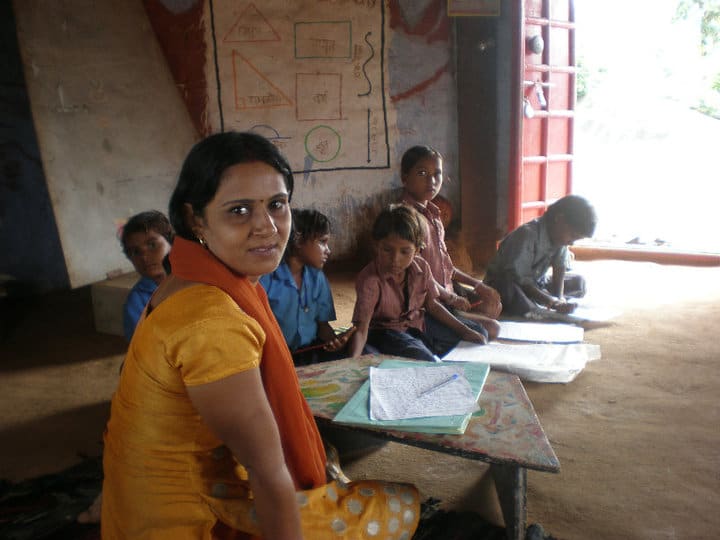 Needless to say, there was a lot to take in, often done over cupful's of Chai.
Honestly, the only word in Hindi I remember besides paneer (cheese) is bus, pronounced like the automobile, it means something akin to enough. Said multiple times in quick succession, bus bus bus, it may stop your hosts from refilling your plate/cup over, and over, and over...
With my newfound friends, I traveled to Mount Abu, still one of my most memorable adventures! Situated on an abrupt plateau that juts forth from the remote surroundings, the town of Mount Abu is reached by driving (often recklessly) up an eternity of hair-raising roads, until you finally reach a literal jungle oasis, complete with central lake and ornate, white Jain temples.
To this day, the friends I made during this trip call each other "BFF", which is quirky but also charming. Indian people, in my experience, love this gushy stuff, and every mountain edge we approached was full of faux Roses and Jacks on the Titanic.
This first solo trip volunteering prepared me in large part for my solo travel to the land down under...
Studying abroad
If ever there was a place to travel to alone, it is the lone continent of Australia. In my case, I set out with the expectation of studying there for about five months, which I ended up extending to seven.
You see, once you set foot in Australia, and meet the people there, you'll never want to leave!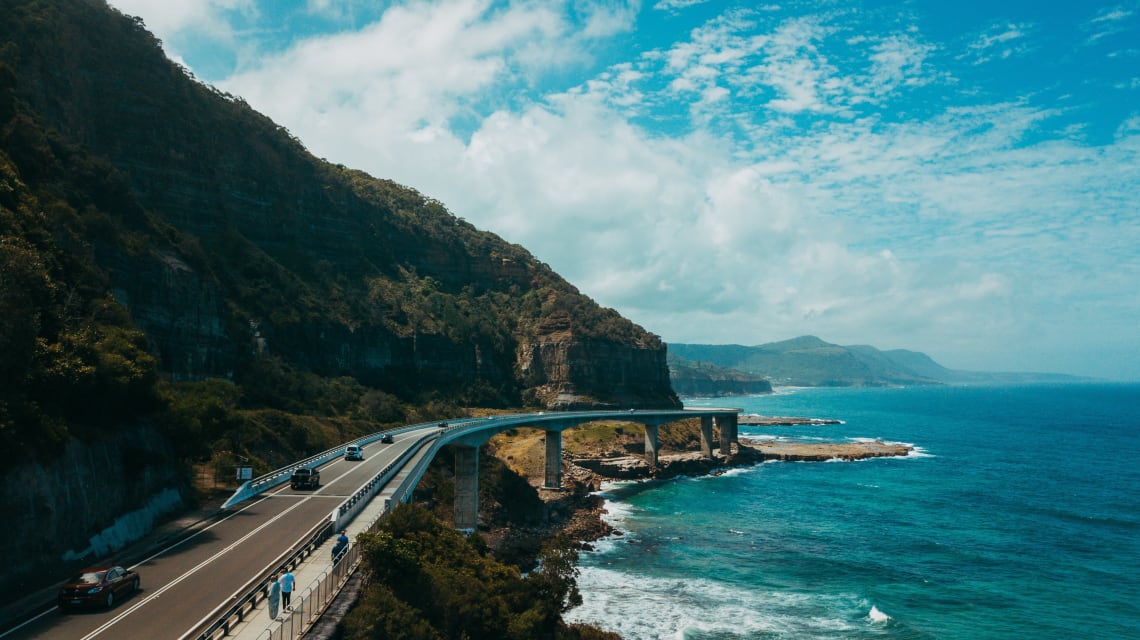 When I say now to an Australian that I studied in Darwin, they always ask "why?" Even Bill Bryson wasn't a fan, and he loved this "sunburned country."
I learned from many an Aussie that Darwin was a place people could disappear, a place closer to Indonesia and Papua New Guinea than any other town in Oz, but I loved the vast expanses of empty beach and incredible wildlife to be found.
Darwin (pronounced "Dah-win") was recommended to me by my study abroad advisor in college. As an Anthropology major, Arnhem Land, which is located near Darwin in the Northern Territory, appealed to me, as it is where the majority of Aboriginal Australians live and maintain their traditional societal structure and traditions.
Once in this tropical backwater, separated from the rest of the continent by vast expanses of desert and bushland, I met an incredibly awesome bunch of people. Many of these were other international students, but most were incredibly welcoming Australians who never hesitated to offer beer and friendship.
Traveling down the East Coast 7 months later, south to Sydney by Greyhound bus, it was interesting to compare the more modern Australia with the one I had gotten to know so well.
The wild tropical storms and barren beaches, the regulars at the cafe I worked at with a bunch of Aussie "misfits", even the dive-bombing peewee and plover birds; northern Australia is very different from the central and southern regions, and you therefore meet different kinds of people.
Traveling to the country solo allowed me to be more open to new friendships and possibilities.
I even joined the rugby team and met Australians with Samoan heritage. With four international friends and one Australian I ventured into the Outback to see sacred Uluru (Ayer's Rock), everyone sleeping in a "Wicked Van", or camper van, for five days. I still consider them some of the best friends I've ever had.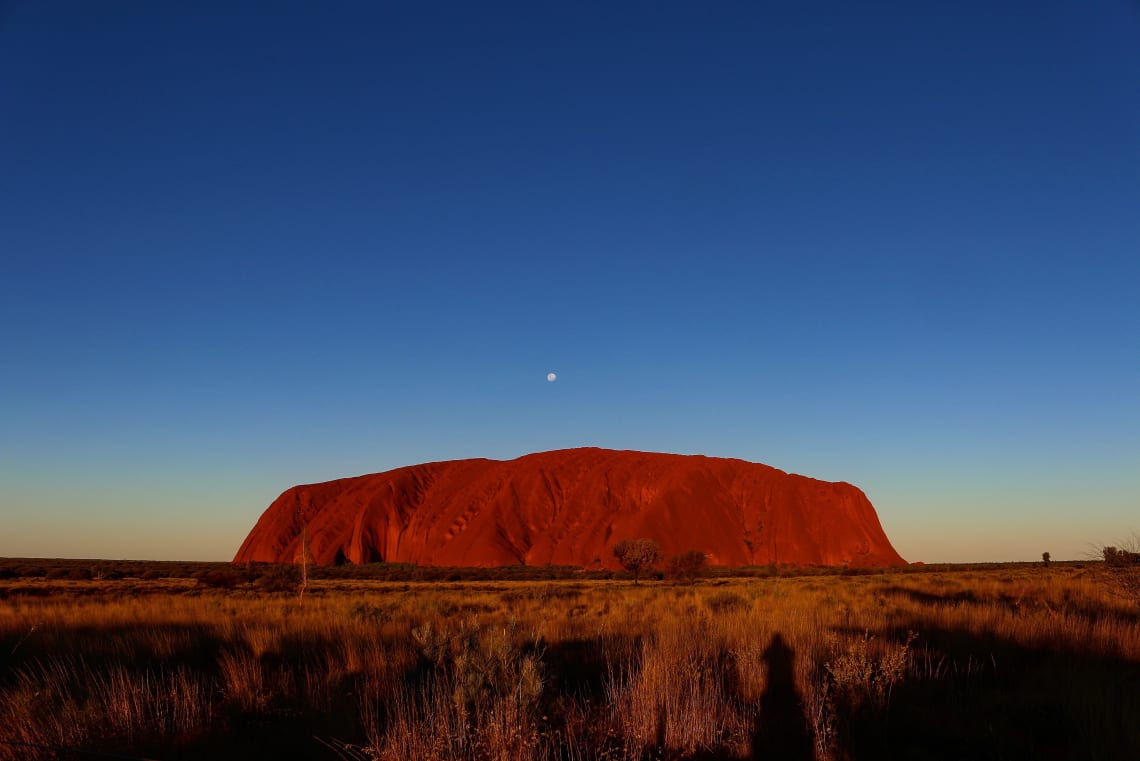 Traveling south by bus was an epic experience of its own, and the people you meet traveling by Greyhound and sleeping at hostels are exactly what you'd expect — adventurous, spontaneous, and fun to be around.
Don't hesitate to join a group trip; they are set up for individuals traveling alone or with just a couple of people! In Australia, I visited Fraser's Island and the Great Barrier Reef on group trips, and made incredible connections.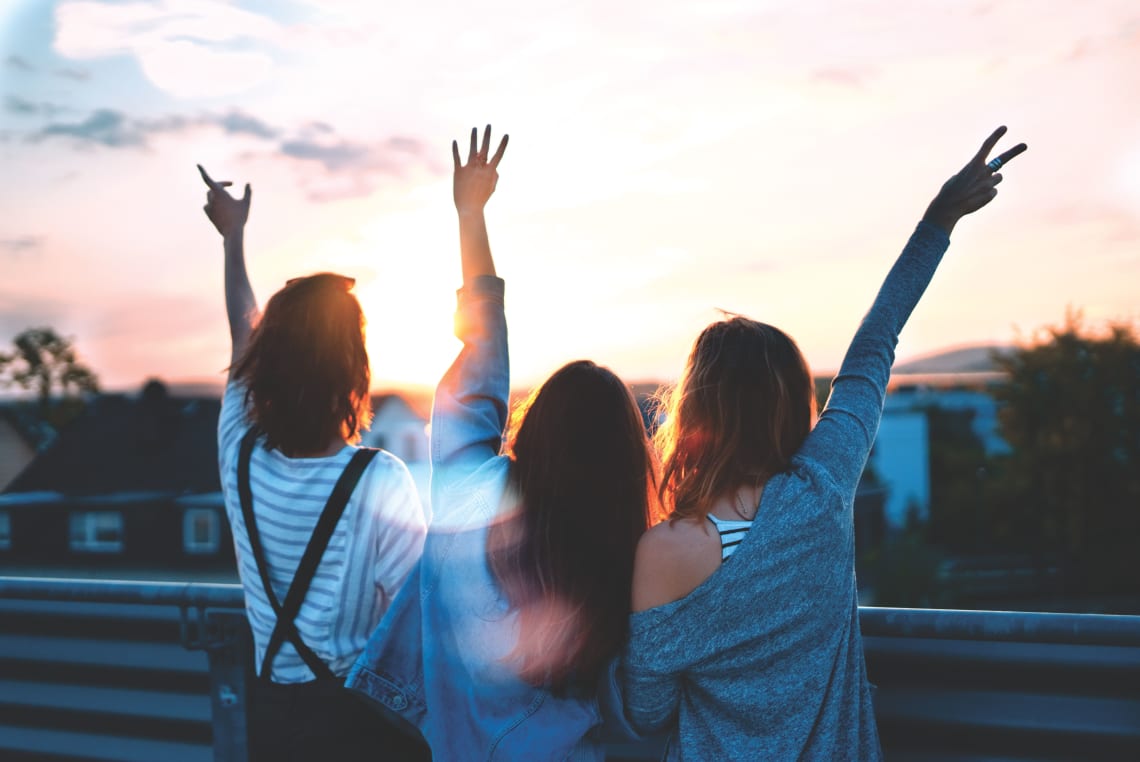 My friends from Darwin joined me on the second half of this trip and we ended up meeting two blokes on the Gold Coast that showed us around. We met a group on Fraser's Island that we had a great time with for a few days before going our separate ways.
In Sydney, I opted for a solo trip to an opera at the Sydney Opera House while my friends hung out with fellow travelers at the hostel.