Best places to visit in Europe as a solo traveler (plus safety tips)
Europe is possibly one of the safest and easiest places to visit. With over 40 countries to explore, it will never be a dull moment on the continent. Let's go over the best places to visit in Europe as a solo traveler.
13min
As we know, Europe has so many countries to see, but not all of them are as developed as the other.
Cultures (and languages) may vary from region to region. For example, eastern Europe is going to have a very different culture than Western European countries. Although Europe has been rated to be quite safe for solo female travelers, there are still some things to keep in mind.

How to travel solo in Europe keeping it safe and fun
Let's go over a few safety tips that can be applied to solo travel in Europe but also anywhere else in the world.
Try not to arrive at a destination late at night
Some trains or buses may be a bit cheaper if your arrival is at night. My personal opinion is to book any transportation that arrives during daylight.
Although Europe may be safe, anywhere at night has the potential to be dangerous. The few bucks saved is not worth the anxiety of what could possibly happen in the dark.
Update family and friends back home of travel plans
At times, it can be easy to forget to tell our loved ones what our plans are while on the road.
It's so important to make sure your family knows where you are and what your plans are. In case of any emergencies, they can reach out and see any best ways they can help. I've had many instances abroad where I had mishaps but my family was updated with my plan.
Learn a little bit of the local language
There are so many languages spoken in Europe it can be a bit overwhelming! To simplify, learn the basics such as greetings and questions if you plan on visiting a country where English is not widely spoken.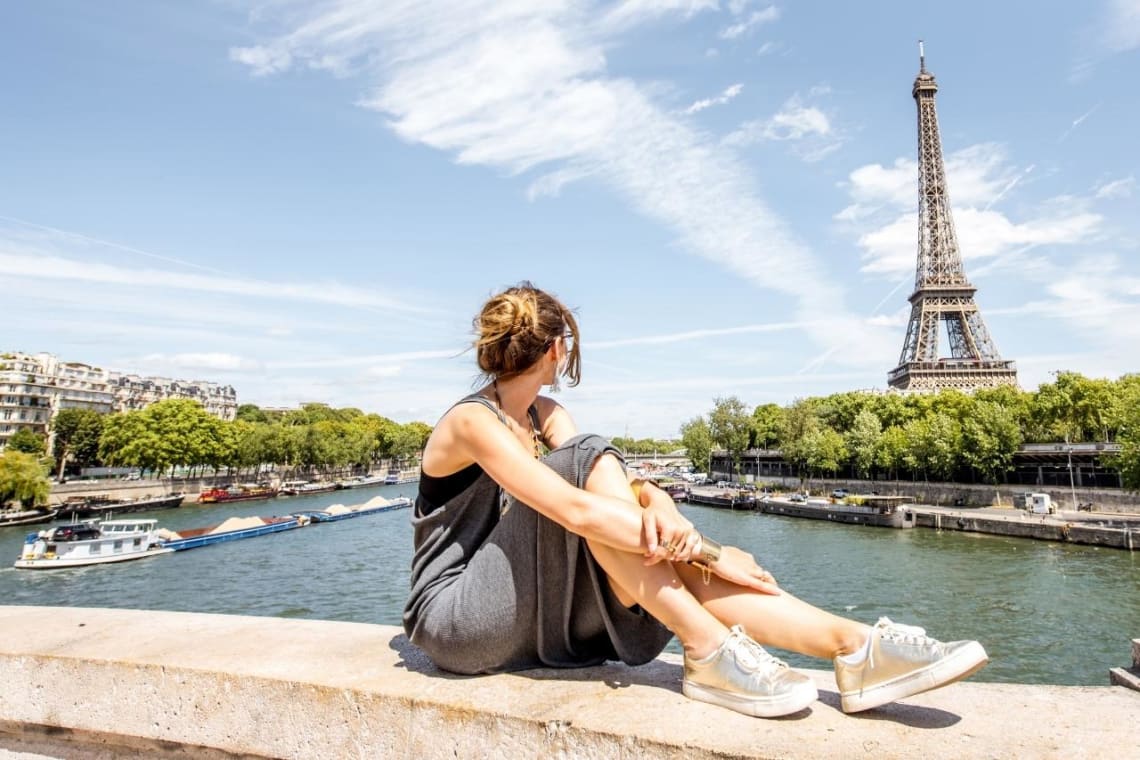 Make sure a local knows where you are
Whether it is the hostel receptionist, your airbnb host, or vacation boyfriend, making sure a local knows where you are is key to staying safe. In case anything goes left, you'll have someone who knows the area to talk to.
Never walk with valuables
During my day trips, I make sure to lock up my computer, passports, or any other important items that mean a lot to me.
Most European countries are safe but petty crime is still a thing. I always make sure to travel with printed copies of my IDs such as passport and driver's license as well.
Be aware of your surroundings
Keep an eye out on anyone who may be eyeing your bag, or you in general. You never know what people may be plotting in their head so it's good to just put yourself first and walk tall and confident.
During my time in Athens, Greece, I even walked with a mini padlock on my bag to steer off pickpockets and keep my belongings safe.
Never tell anyone you are traveling alone
Like ever, it just makes you more of a target. When I go out of my hostel and strike up conversation with people, I always say my mom is taking a nap at the hotel or my family is shopping in a different area.
Of course we do not want to imagine anything bad will happen while abroad but safety is a priority anywhere in the world.
Bring your phone with you everywhere
A phone can act as a lifeline by calling loved ones, a translator, and a debit card all in one. I always say some of the worst things to be stolen or lost while traveling is a phone or a passport.
Be sure to keep all eyes on your phone.
Drink and party responsibly
Having a good time and late nights in Europe is definitely nothing new. Whether you're partying with a new group of friends in Santorini or living it up in Southern Italy, know your limits, especially if you're traveling alone.
When people go to different countries alone, their biggest supporter and protector is themselves. Even if you met someone on the road whom you feel like you connect with, they don't know you that well and vice versa.
Need more safety tips? Read the ultimate guide to staying safe while traveling the world alone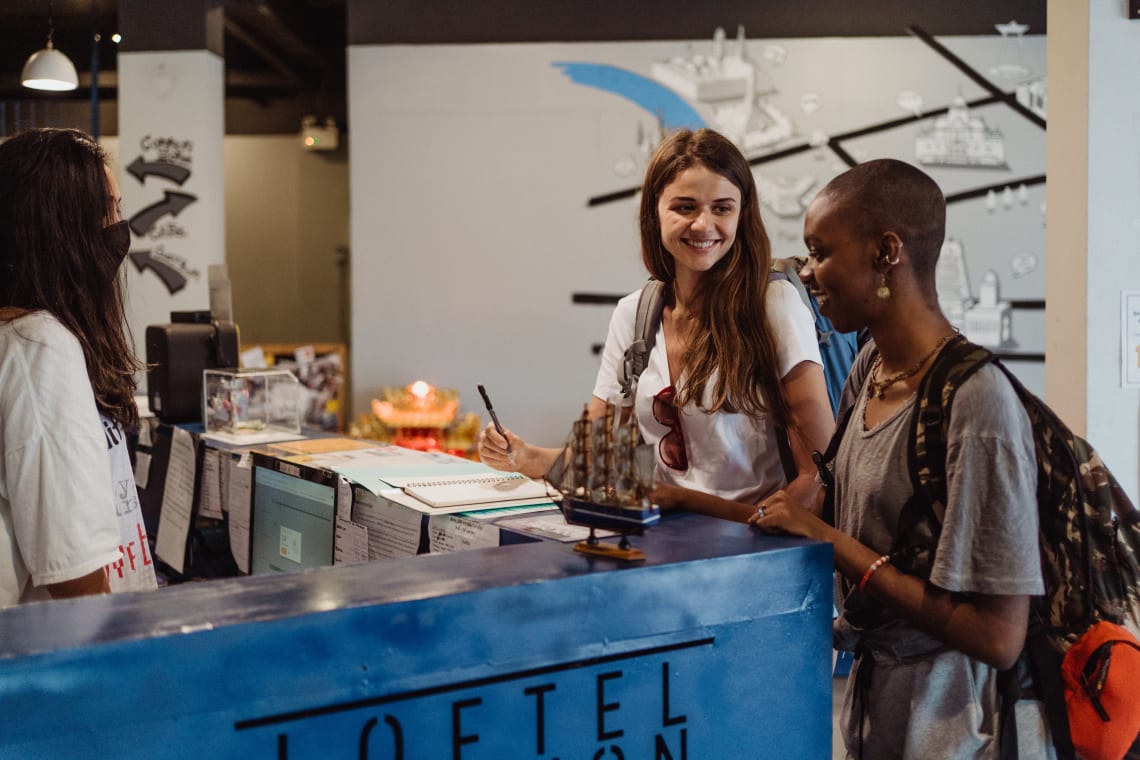 Volunteering in Europe
Europe is such a great place to get into the world of work exchange and volunteering abroad. There are plenty of diverse options such as agriculture, yoga teacher, social media management. Of course there are also the more traditional volunteer jobs such as housekeeping and reception work.

Volunteering with Worldpackers in Europe is a great way to stay safe while visiting the continent. Working with a hostel or guest house will connect a traveler with a host and the worldpackers support team in case any mishaps occur. In addition, accommodation is included in the volunteering exchange!
Work exchange in Europe is not just a great way to save money while traveling Europe but also to make lifelong memories and build professional experience.
Volunteering can possibly be used on job resumes to build overall experience. Whether the skills traded are in reception, social media management, or website design, the life lessons learned while volunteering abroad can always be applied later on in life.
I personally feel much safer when I travel solo with worldpackers because I'm surrounded by other volunteers as well as a host that cares about me. My first time volunteering with Worldpackers was back when I was only 19 years old. I spent one month at a hostel in my home country of Jamaica.
The workers at the hostel all knew how young I was (and a solo female traveler) and saw me as one of their own and took very good care of me. At the end of my stay, they even got me a gift! Volunteering abroad helps me to feel safe and loved butI've also made countless memories with people from all over the world.
Check out all of the Worldpackers work exchange opportunities in Europe.
Where to solo travel in Europe: Top 20 places
There are so many beautiful destinations in Europe, but it would take forever to see all of them at one time.
Down below is a list of 20 great countries to visit as a first time solo traveler in Europe:
1. Greece
Greece is probably one of the most popular destinations to visit during the summertime. People from all over the world stop their daily routines to island hop and explore the ancient Mediterranean culture.
Learn more about island hopping through Greece in this article. Check out all of the worldpackers opportunities throughout the Greek islands and mainland.
Don't miss out: The ultimate Greek islands list for budget travel and How to plan Greek island hopping.
2. Italy
Located in southern Europe and the birthplace of pizza, pasta, gelato and delicious food, lies the beautiful country of Italy.
With ancient coliseums, picturesque little towns, and crystal clear beaches, it's no wonder so many people visit here.
There are plenty of hostels throughout the country making it easy to meet new people and make friends. View all the volunteer opportunities in Italy.
Plan your trip to Italy with these articles: The ultimate Worldpackers Italy travel guide and The 20 best cities to visit in Italy.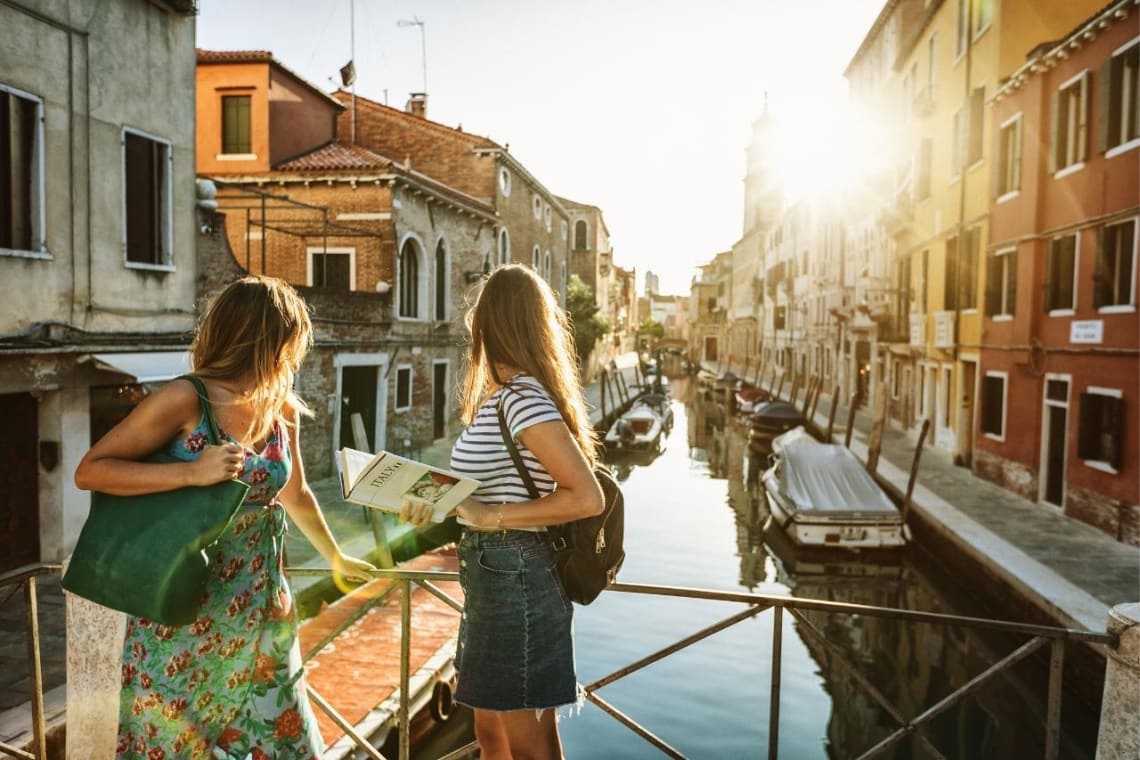 3. Portugal
Probably one of my favorite European countries. With a charming language, stunning views, and delicious food, it is no wonder why Portugal sees thousands of tourists every year.
Many digital nomads have claimed Portugal as their new home for good reasons.
Check out: Portugal travel itinerary: why you should go beyond Lisbon and Porto and TOP 15 Best places to visit in Portugal.

4. Croatia
A lesser known yet worthy tourist destination, is Croatia.
Sitting in Southeast Europe, the country is sandwiched in between Slovenia and Bosnia and Herzegovina. Croatia is also another European country where budget travelers can have a good time without worrying about breaking the bank.
Don't miss out: How to plan your first trip to Croatia and The 10 best places to visit in Croatia.

5. Spain
Home to countless cathedrals, authentic gastronomy, and beautiful beaches, Spain is the second most popular global tourist destination.
The country offers a good amount of excursions and activities whether a traveler wishes to swim in clean beaches, learn history, or go on beautiful hikes..
Plan your trip with our blog's articles about Spain.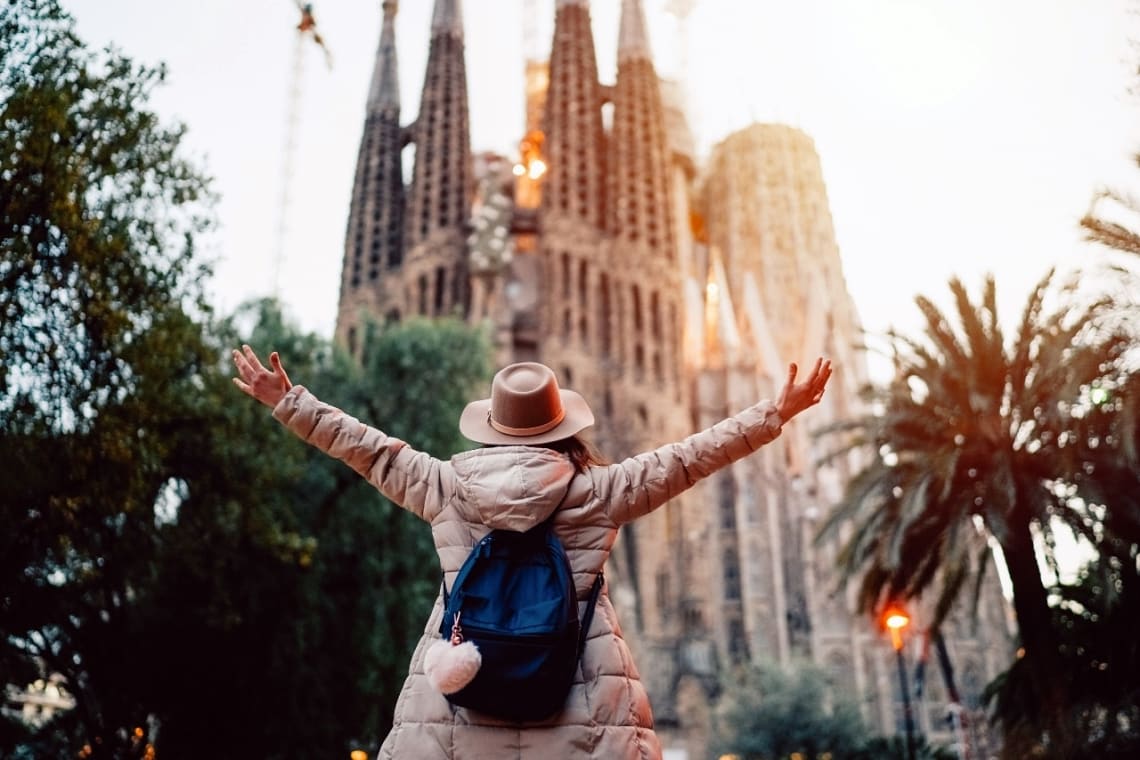 6. Turkey
I have never met a single person that did not enjoy Turkey. A great place to go backpacking with ancient culture, mouth watering pastries, and mediterranean vibes along the southern coast.
Many budget backpackers head to Turkey as opposed to its neighbor Greece to save money but still have a good time.
7. Albania
A lesser known but beloved country in southern Europe. It's located in the Balkans, right next to Greece and is a great alternative for those looking for Mediterranean vibes on a budget.
The scenery is absolutely beautiful ranging from the mountains in Tirana to the turquoise blue beach water of Sarande.
8. Germany
Said to have some delicious and plentiful vegan options, Germany has sophisticated cities as well as beautiful nature scenery.
Berlin is the capital and sees tourists from all over the world. On the other hand, the Bavarian alps have some pretty unbeatable mountain views.
Another good point: there are many volunteering opportunities in Germany.

Check out: 25 absolute best things to do in Berlin and How to travel as a vegan in Germany.
9. France
From the Eiffel tower of Paris to the lavender fields of the south, France is a dreamy destination for travelers. Surprisingly (but maybe not) France ranks top as the most visited country in the world.
Many people do speak English in Paris, so don't be stressed if you're not fluent in French. However, it would be a good idea to learn a few common phrases.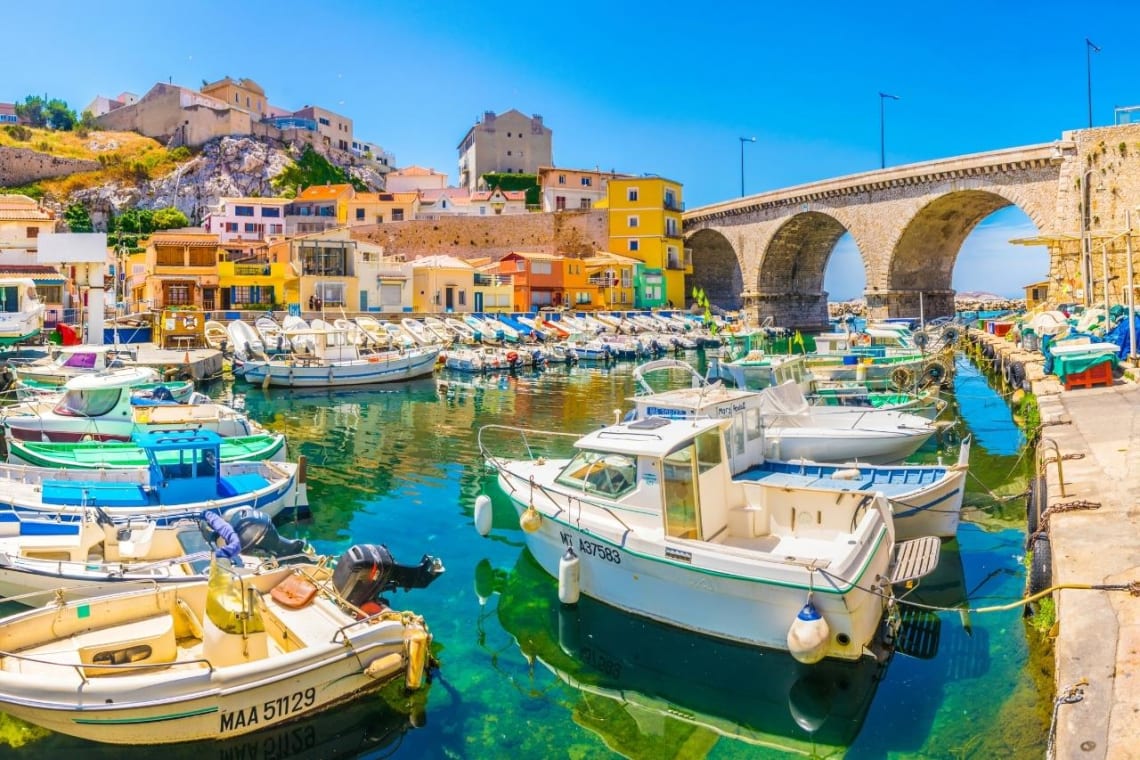 10. Switzerland
Known by many for their expensive prices and beautiful alps, Switzerland is quite a small country, but the natural scenery surely makes up for its size.
This country is known to be one of the most expensive in the continent but volunteering with Worldpackers in Switzerland can save lots of funds.

11. Norway
Norway has been rated one of the safest places to travel in the world.
The shining northern lights, the developed streets of Oslo, and overall gorgeous nature are some of the very good reasons to visit this country in northern Europe.
Norway is also quite vegan friendly for all the traveling plant based backpackers concerned.
12. The United Kingdom
The UK consists of several lovely destinations including Wales, Northern Ireland, Scotland, and England.
A famous city that attracts solo travelers from all over the world is London. The train system is reliable and effective here as well so sit back and enjoy exploring all these group of islands have to offer.
Plan your trip with these articles about travel to UK.

13. Sweden
Norway's neighbor and fellow Scandinavian country is Sweden.
It gets extremely cold here during the winter months so be sure to pack a coat if you plan to experience the northern lights's season!

Whether you want to try the world famous Swedish meatballs or try to learn the language, Sweden is a lovely country for solo travelers.

14. Romania
Located in the southeast next to Bulgaria and Moldova, Romania has an interesting history and definitely deserves a visit if in this area.
There are plenty of castles and picturesque cities along the way too. The country is also home to Transylvania which is a cool feature that brings travelers to visit to know more about Dracula's legend and its castle (Bran Castle).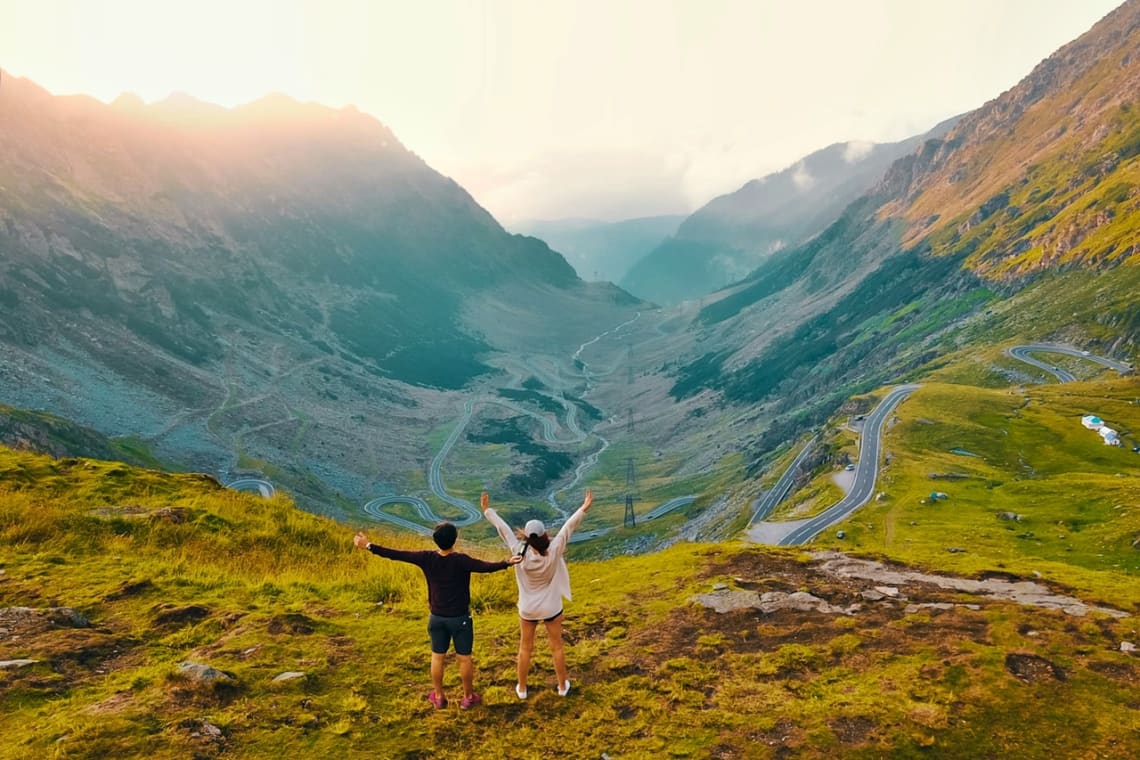 15. Netherlands
Amsterdam sees around 8 million tourists per year for -among others-, a funny reason: the city claims the title as one of the few places in the world where marijuana use is completely legal and accepted, and its Red District became a tourist attraction.
Apart from that, there is plenty to do in the Netherlands. Also an expensive country, volunteering in the Netherlands will save you a lot of money.
16. Czech Republic
The capital of Prague not only has the reputation of being very friendly and safe for solo female travelers, but also one of the most facinating European cities to visit.
Although the Czech Republic is a lesser visited European nation, has lots of tourist activities to offer.
17. Ireland
Another cold island off the western coast of Great Britain, is Ireland.
Ireland has a lot of interesting things to see, do, and visit such as castles, whiskey museums, and beautiful national parks. If visiting Ireland, it is almost necessary to visit Dublin to try world class Irish alcohol and snacks.
Check out: The ultimate Worldpackers Ireland travel guide.

18. Denmark
Known to be an extremely safe destination for solo travelers (especially women), catcalling is rarely an issue, yet alone major crime.
If heading to Denmark, be sure to visit the capital of Copenhagen, try world famous Danish pastries, and create new memories.
19. Cyprus
A beautiful Mediterranean island off the southern coast of Turkey, is Cyprus. The southern part of the country shares a similar culture to Greece, while the northern half is where the turkish-cypriot population (and many British expats) lives.
Despite years of division and civil war, now Cyprus is a chill place for solo travelers to make friends and relax by the beach.
20. Malta
Another Mediterranean island located right south of Italy, is Malta, where English is widely spoken and one of the two official languages.
Malta is an archipelago that is made up of 3 major islands, called Comino, Gozo, and the largest being the island of Malta. It is extremely close to Africa, so travelers can continue to Northern Africa and explore another continent if they wish.
There are so many other beautiful destinations on the continent but these are just a few to start off as a solo traveler!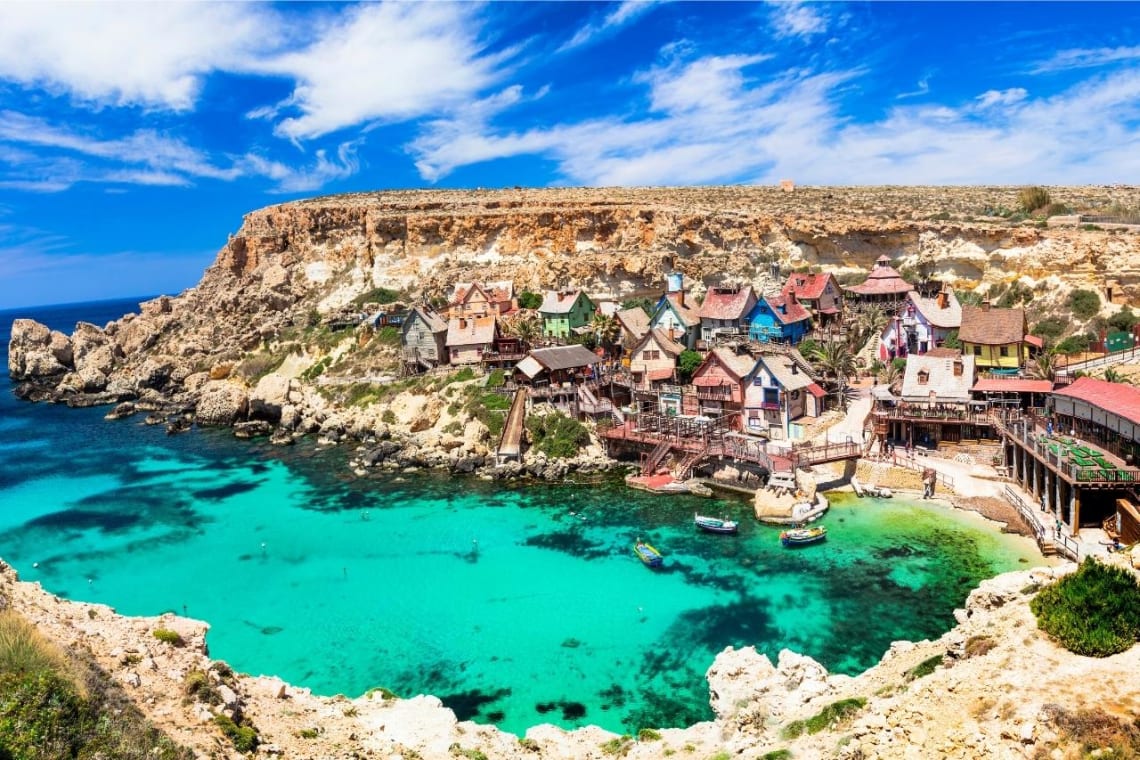 What to pack for backpacking Europe solo
An ideal packing list for Europe will greatly depend on the time of year visited, as well as the country/region.
For example, France during the summer time can experience heat waves of temperatures past 90 degrees fahrenheit, whereas the winter months will require a thick coat. It is also best to travel as lightly as possible.
European countries are quite small compared to the USA, China, or most in South America, so getting from place to place by train and bus is very simple. Traveling with a backpack or carryon suitcase is the best method to not stress over excess luggage.

Below I'll include 2 small packing lists of traveling to Europe during the summer months and the winter months.
Summer Months:
Thick jacket

Long sleeve shirts

Closed toed shoes

Waterproof Boots

Layerable clothes

Sweaters/cardigans

Warm weather pants

Winter Months:
Tank tops

Water bags

Sunscreen

Sun hat

Shorts/skirts

Hiking Boots (for outdoor adventures)

Cover ups

*Quick tip for the winter months: wear your bulkiest clothes on the plane and during transport to take off weight from luggage and rack less baggage fees.

No matter the time of the year a traveler visits Europe, be sure to always bring a universal travel adapter. The UK has a completely different plug than France and Germany so having a plug that fits all countries is best.
Find out more tips on minimalist packing.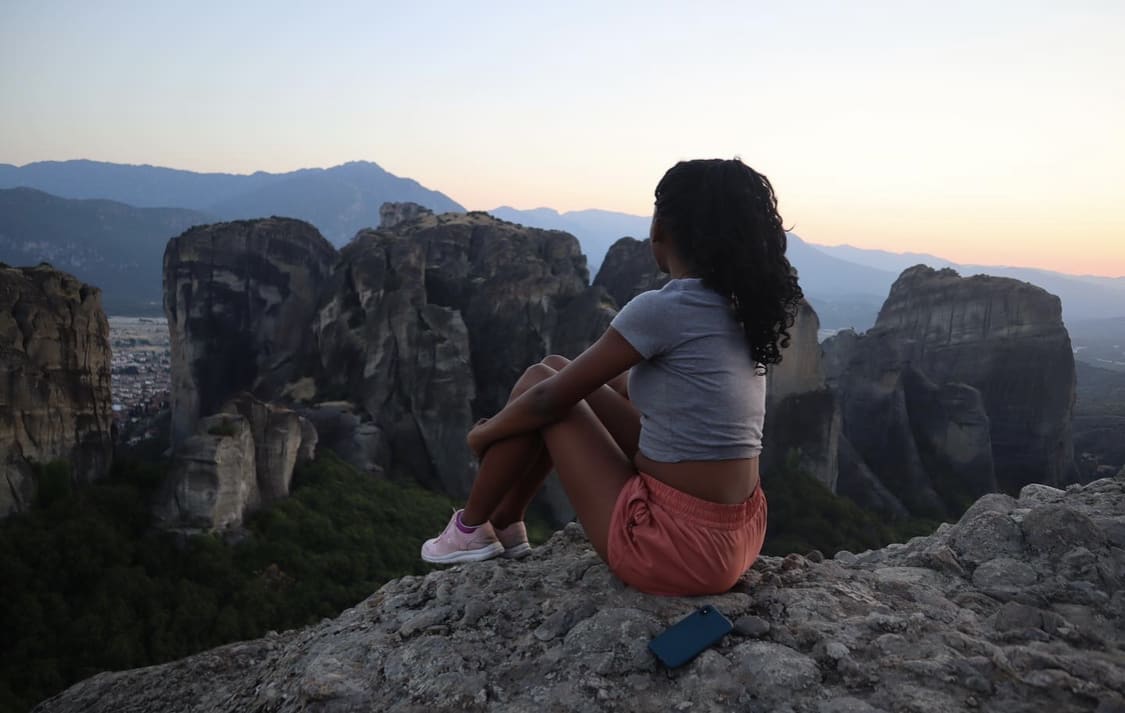 Things I learned traveling solo in Europe
As a young solo female traveler that is only 21 years old, I have learned so much throughout my travels.
Within my adventures and places visited, I visited several European countries which added to my knowledge as a solo female traveler. Here are a few things I learned while traveling throughout Europe as a solo woman.
Its okay to make mistakes
When traveling throughout a continent with so many options and places to discover, its very possible for mistakes to be made. Maybe you booked accommodation a day too early or missed your train stop, things can happen.
Don't be too hard on yourself or feel like you missed out. With each mistake is a life lesson learned.
Plan in advance (especially during summer months)
Traveling Europe on a budget is definitely capable, especially in the Balkans but summer months are the most expensive time of the year.
Planning a last minute trip to Greece may not be the best idea and cost hundreds of dollars extra. It is best to plan accommodation and transportation in advance. To lift the weight of tripled flight and hostel prices off your shoulders.
You may not be able to go everywhere and that is okay!
There are so many things to do in Europe. I mean, in Greece alone there are at least 15 "must visit" destinations. You won't be able to go everywhere and take the perfect IG photo at the most trending spots.
For example, while backpacking Greece I was not able to visit Santorini due to accommodation being booked. However, I was able to visit Crete and Corfu and other amazing places in the country.
Be satisfied with what you are able to see and do and make life lasting memories wherever you go.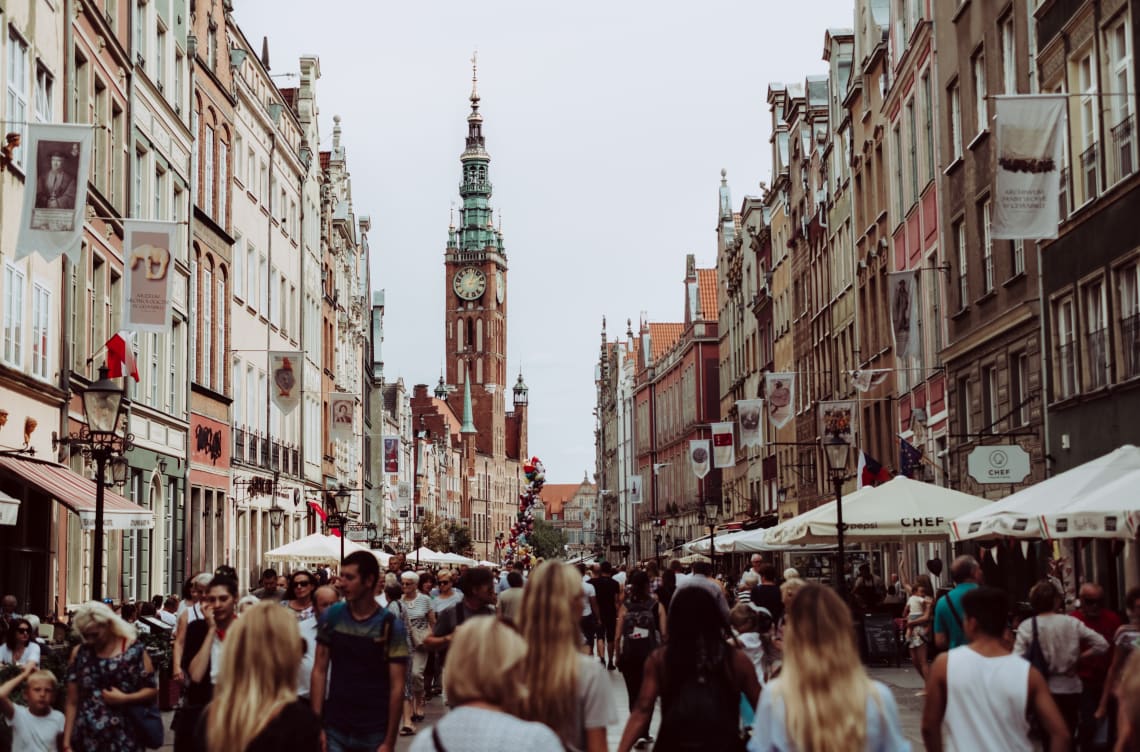 Europe is extremely diverse
Although the continent is small, each region and country differs greatly! Every country has their own language.
So, while you may take a 4 hour bus to another country, the culture and language will be completely different.
Not all hostels are created equally
Different hostels (and hotels) have different standards yet may be the same price. Depending on the destination and location, 2 hostels could be the same price but one could be terrible.
When booking accommodation, always be sure to look at reviews and look at credibility. My favorite place to search for hostels throughout Europe and around the world is hostelworld.com.
Vegan options are plenty (in certain destinations)
I had possibly some of the best vegan food of my life in Athens.
Certain countries are also more veg friendly than others, with Germany offering hundreds of plant based restaurants.
Public restrooms may cost money
Depending on what country is visited, it may cost money to pee. While exploring a bit of Oslo, Norway, I was required to pay 2 euros to use the mall bathroom. Long story short, be prepared to bring coins while going out or drink less water.
Public transport (train & bus) can go many places
Coming from the USA where getting from state to state can cost hundreds of dollars, I'm used to poor public transportation. I was shocked to see that it's possible to travel to different countries in Europe for as low as $10 USD.
The transportation system is another reason why Europe ranks high for solo travelers. Getting around can be made easy via train and bus.
Learn more about the cheapest European cities for budget backpackers.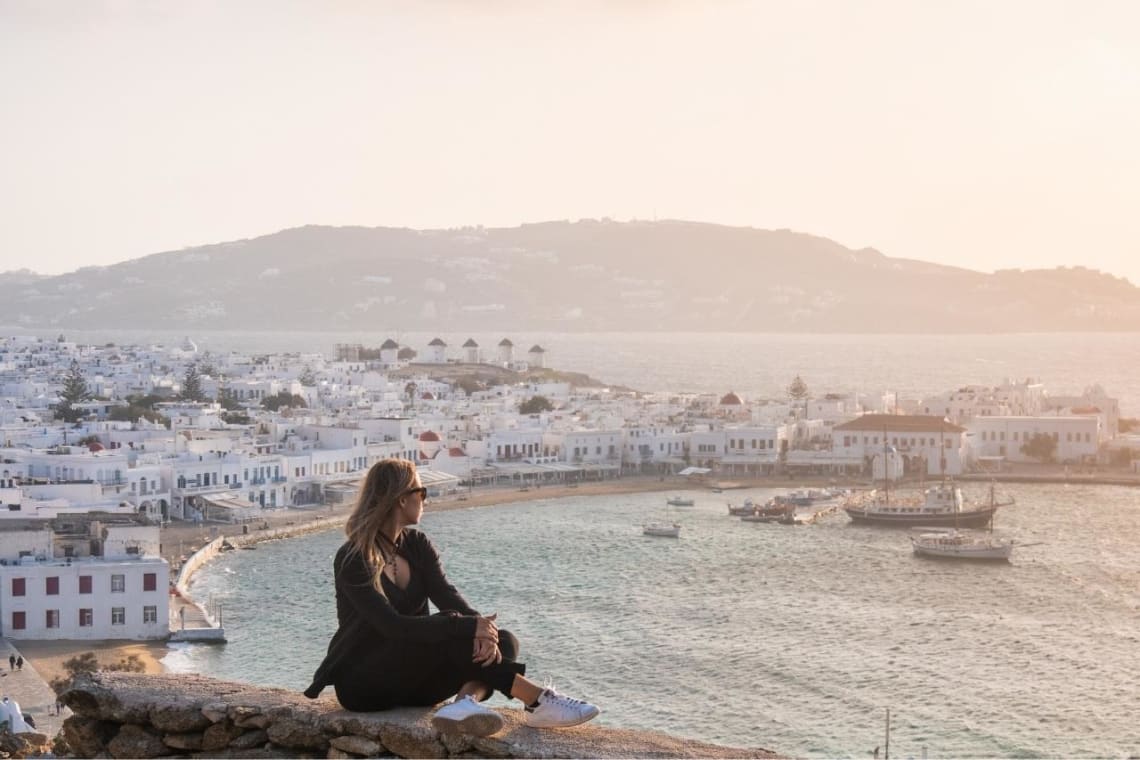 Europe is known to be one of the most popular and safe tourist destinations for solo travelers for good reason. With an advanced public transportation system, varying regions, and rich cultures, a solo backpacking trip around Europe is a life changing experience.
Want to learn more about planning your dream Europe trip? By subscribing to the WP pack plan you have unlimited access to +120 courses at Worldpackers Academy, the travel school made by travelers! Learn about digital nomadism, master solo female travel, and be prepared to create everlasting memories.