Copenhagen on a budget: a backpacker's travel guide
I never knew how expensive Denmark was until I actually got there, which is why I am creating this guide on how to travel Copenhagen on a budget.
6min
Is it actually possible to travel for cheap in Copenhagen (København in Danish)? The answer is YES. Of course it is, anything is possible. In all seriousness, it actually is, BUT do be warned that the budget you'd normally have for food, would most likely be doubled.
There aren't that many shortcuts/tips/hacks on that one, unless your wonderful Worldpackers host provides you with all 3 meals, but this guide should help you out as much as possible.

I was not expecting to spend so much, but I did, so I'm sharing these tips for you to not make the same mistakes as I did.

Planning a trip to Northern Europe? Don't miss out the Top 9 fun things to do in Sweden.
Copenhagen on a budget: Accommodation

There are many hostels in Copenhagen, but there aren't cheap at all. So my golden tip to save a lot of money in the biggest expense of your trip would be to check the volunteering opportunities in Copenhagen with Worldpackers.
Not only will they provide you with a place to stay in exchange of your help, but is also a great way to meet fellow travellers and spend a couple of weeks (or even months) in this beautiful city.
Volunteering in Copenhagen
Stay at Woodah Boutique Hostel: but not just as a tourist... as a Worldpacker obviously (which means free accommodation in exchange of a few hours of volunteering and food)!
This gorgeous clean and pristine hostel in the center of Copenhagen is looking for volunteers for a minimum of 3 months for basic tasks such as guest service, cleaning, housekeeping, breakfast, and waitering.
Bedwood Hostel : their volunteer opportunity is at least 4 weeks. Like the previous opportunity, you get 3 days off per week here - what more could you ask for? It's in the center of Nyhavn in Copenhagen and it's a host in high demand, so make sure you apply early enough.
Copenhagen Downtown Hostel: a little less hours and 2 days off per week, this experience asks Worldpackers to stay at least 4 weeks. Shifts include bartending and being part of the nightlife scene so if you're more of a night/party animal and want to discover that side of Copenhagen, be sure to apply with them!
Don't miss out: The ultimate guide to the hostel experience.
Other ways to save money on accomodation in Copenhagen
If you've read my articles before, you know i'm a big fan of Couchsurfing as it's not only super budget-friendly, more short-term, but you also get to discover new places with local hosts.
House/pet-sitting is another really good option if you're good with animals. Trustedhousitters requires a membership fee, but it's worth it if you plan on budget traveling and enjoy the company of pets.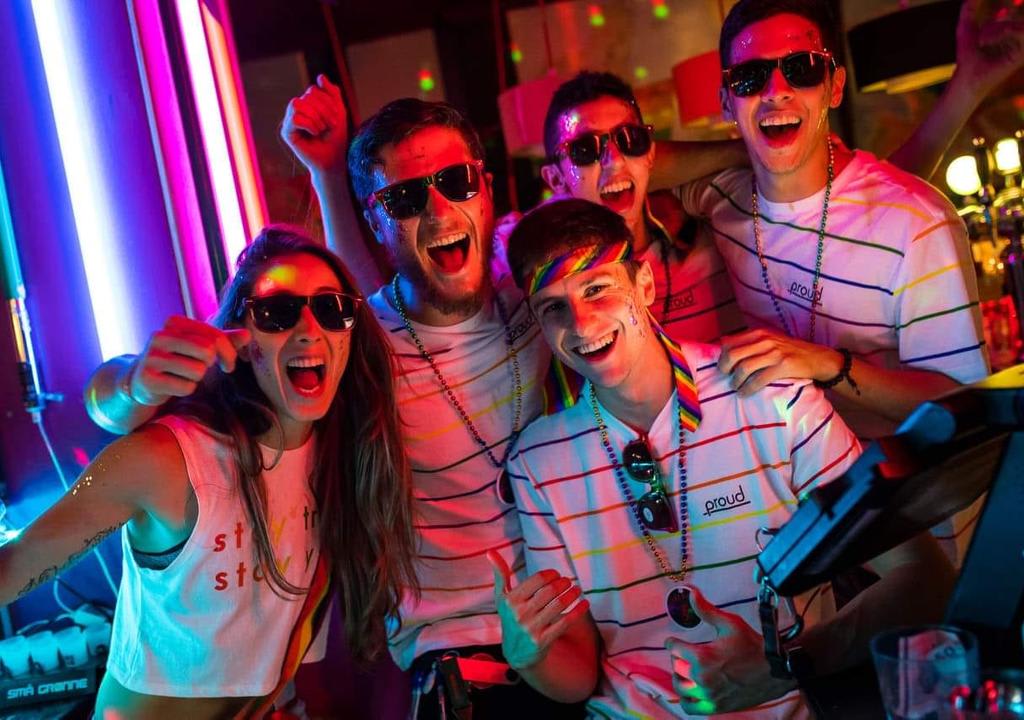 Copenhagen on a budget: Transport
A public transport ticket from the airport to the city center will cost you about 5 euros, which is affordable, all things considered.
However, single journey tickets will be around 3-4 euros which includes even just a couple of metro stops. My advice: walk whenever possible and if bikes are available, even better!
Copenhagen has a lot of bike-sharing apps which could be an alternative way to discovering the city on a budget. However, do be warned that they take their biking very seriously so do not walk in a bike lane or obstruct it in any way shape or form - especially during the rush hour which is, in Copenhagen time, between 7-9am and 15h30-17h30.
If you want to plan and budget ahead of time you can find out more information on prices and ticketing on visitcopenhagen.com.
How to travel cheap in Copenhagen: Food
Here comes the tricky part, as food is a non-negotiable for me, and should be for you too.
As i've always said, if you're not in good physical shape (which includes eating well and getting enough sleep), how can you expect to fully enjoy your travels? That being said, there are always ways to budget food and still be healthy.
A very small grocery trip set me back 20 euros (and when I mean small I mean literally: yoghurt, cookies, cereal bars, some fruit). The Danish Krone is their main currency and 1 EUR is about 7 DKK.
I treated myself to one meal in a cafe (Groed) with 1 tea which was 15 euros (the best beetroot risotto i've ever had though).
Copenhagen is quite famous for their bakeries and pastries. If possible, amongst the many, you must try their:
Kanelsnegle (Cinnamon rolls)
Fastelavnsboller (Pastry cream filled cardamom buns)

Rabarberhorns (Rhubarb and marzipan pastry)
Tap water is clean and fresh to drink so make sure you have a reusable bottle to avoid spending 20 DKK (2-3 euros) every time you need a bottle of water!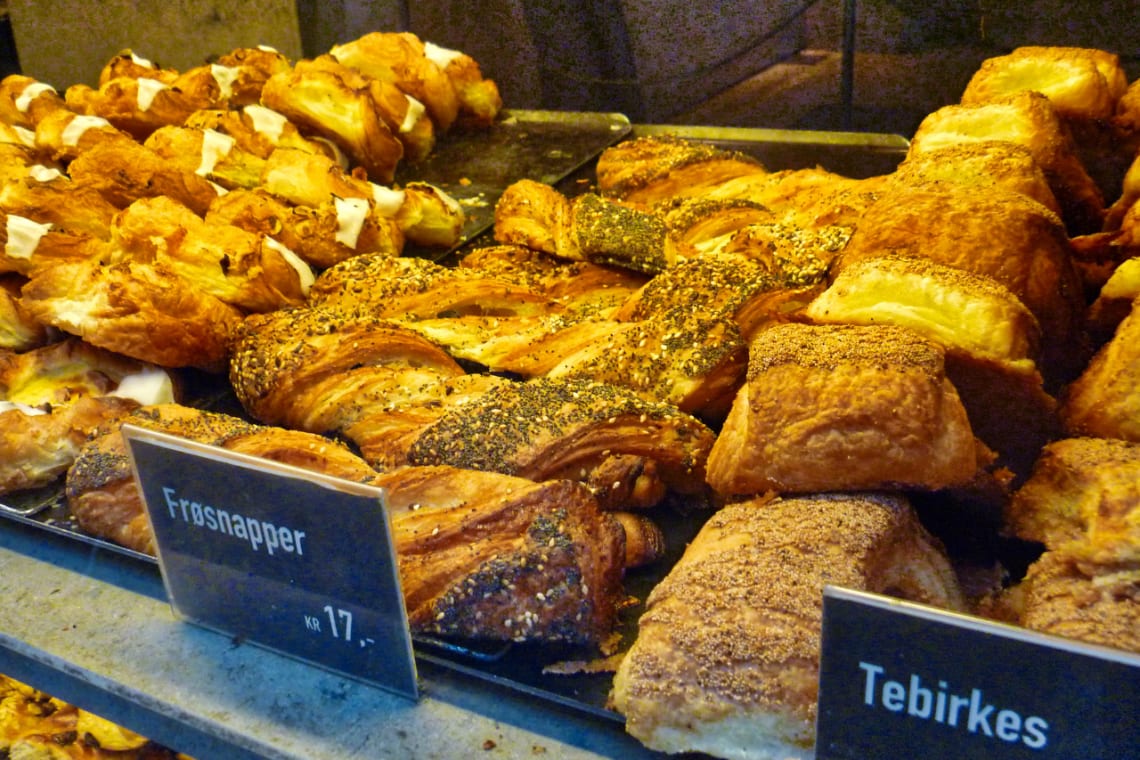 What to visit in Copenhagen
Let me start by telling you that this is Denmark, and you might not have the best weather. Thankfully, they have this concept/word: "hygge" which means a cozy warm vibe.
Most cafes give off that atmosphere so if the weather is dull, hit up a cafe with some typical Copenhagen furniture and deco (trust me, it's a vibe) and just chill there to experience the true meaning of "hygge".
The Copenhagen Free Walking Tour is a great way to visit the city with a local guide, by foot, and ask as many questions as you want. It is based on donations to the tour guide, so if you're really struggling, this could even be free.
Some of the classics to visit and see in Copenhagen are:
Tivoli Gardens: a park which offer rides, gardens, ballets, concerts and musicals. Tivoli is famous for its wooden rollercoaster Rutschebanen built in 1914, that's still operating today.
Nyhavn: that is where there are all those colourful buildings that everyone always posts on Instagram. Please do not be fooled and sit at one of the cafes/restaurants there as they are just tourist traps!
Rosenborg Castle: built by Christian IV, hold over 400 years of history and Crown Jewels, and royal treasures.
Torvehallerne: Copenhagen's most famous food market place; a definite go-to. A common/traditional "meal" is Smørrebrød: a sort of open sandwich which is a staple of Danish cuisine.
Christiania: a self-governing sub-area of Copenhagen, famous for drugs being legal there. You can visit it but will be asked to refrain from taking photos or filming within the neighbourhood.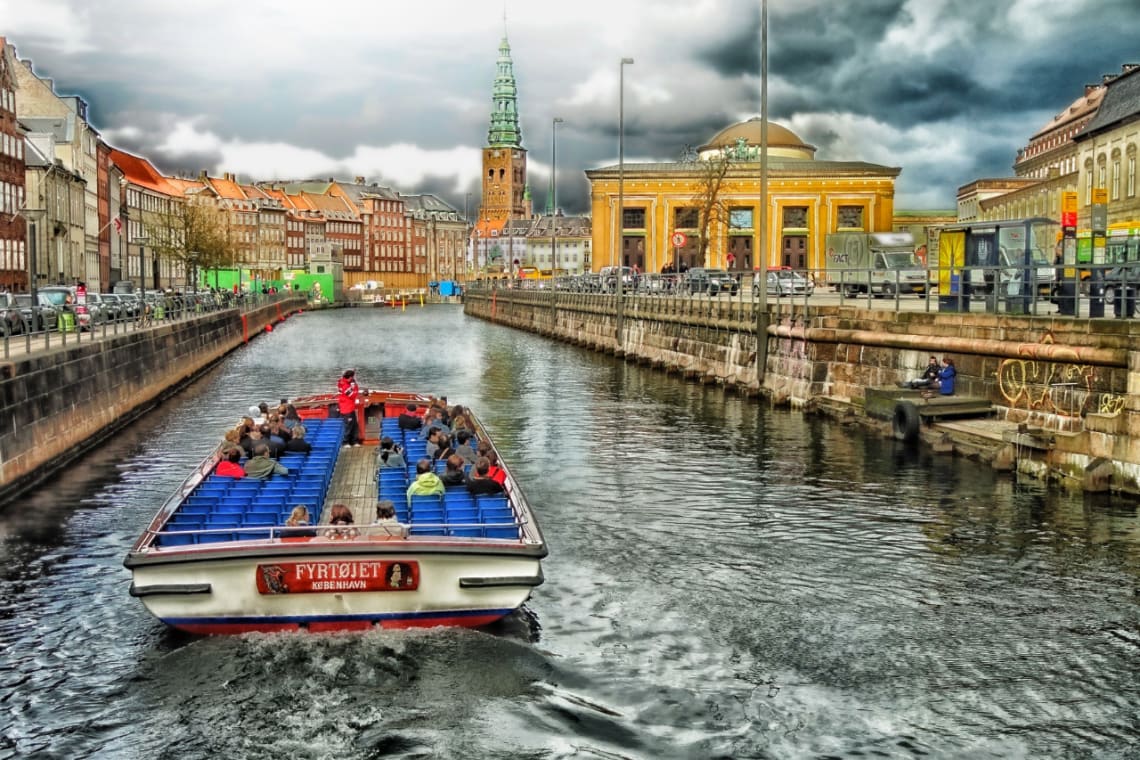 So far this should give you pretty good insights on how to save money whilst traveling in Copenhagen, but don't forget all the miscellaneous additional expenses that one can have, and that can set you back unexpectedly...
Copenhagen on a budget: All the other expenses
If you're truly on a budget, all you really need to spend money on is food and perhaps transport.
Drinking, parties, shopping shouldn't even be part of the picture; especially not in Copenhagen when the cheapest beer is about 45 DKK (6 euros).
Paid museums and attractions can be avoided in this city as there are so many other free things to do such as parks (my favourites were The Botanical Gardens, King's Garden, and Ørstedsparken), free walking tours, canals and neighbourhoods to visit.
In countries like Denmark is where travel insurance really comes in handy if needed, but I always have a first-aid kit on me with basics such as paracetamol, probiotics, band aids, and disinfectant. Check this international travel checklist before going.
As a female traveler, I always make sure I have what I need for that time of the month in order to not have to emergency-buy any products.
In total, for 3 nights and 4 days in Copenhagen, I spent roughly 80 euros. This was my budget breakdown (which i'm quite proud of and it could have easily been 50 euros):

Accommodation: Free (Couchsurfing).
Food: 40 euros (groceries, 1 meal in a cafe, 1 dessert in another cafe).
Transport: 8 euros (from the airport to the city center, and to the bus station).
Emergency pharmacy: 18 euros.
Free walking tour tip: 12 euros (I could have not tipped but I had the means to).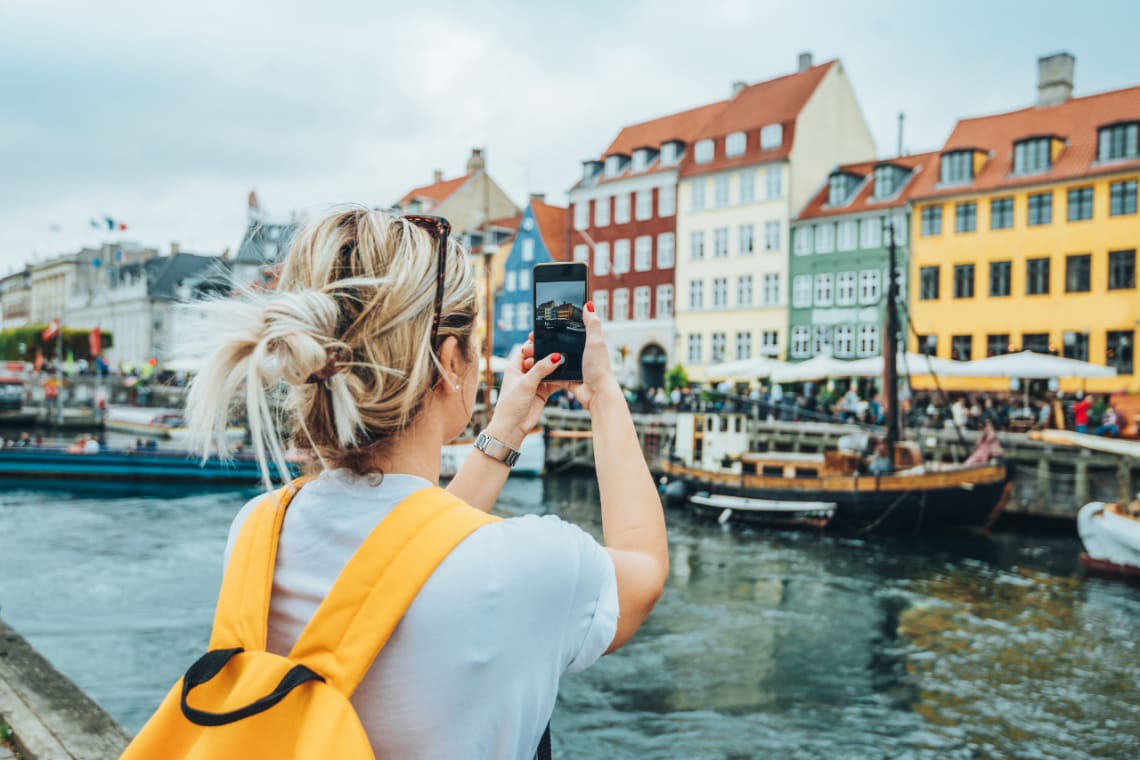 Either ways, I definitely recommend you visiting Copenhagen, especially in the Spring/Summer time.
Hopefully this article/guide has given you more information on how to backpack around Copenhagen on a budget. Thank you for reading and travel safe!
More tips on budget travelling in Europe: