Top 9 fun things to do in Sweden
I had the chance to spend some months living in Sweden and I simply fell in love with it. In this article I will talk about the best things to do in Sweden hoping to inspire you to visit it.
5min
I quit my job some months ago to travel full time, and the first place I wanted to visit was Northern Europe, especially Sweden, which is my favorite country up there.

Sweden is a very expensive country and the biggest problem I had to face was accommodation cost.
Fortunately, Worldpackers really helped me a lot in this, because thanks to their amazing program I had the chance to live in Sweden for free for two months, volunteering in exchange of free accommodation.
Here you can find my personal list of things to do in Sweden, I tried them all and I suggest you to do the same because you really will have a great time.

The 9 best things to do in Sweden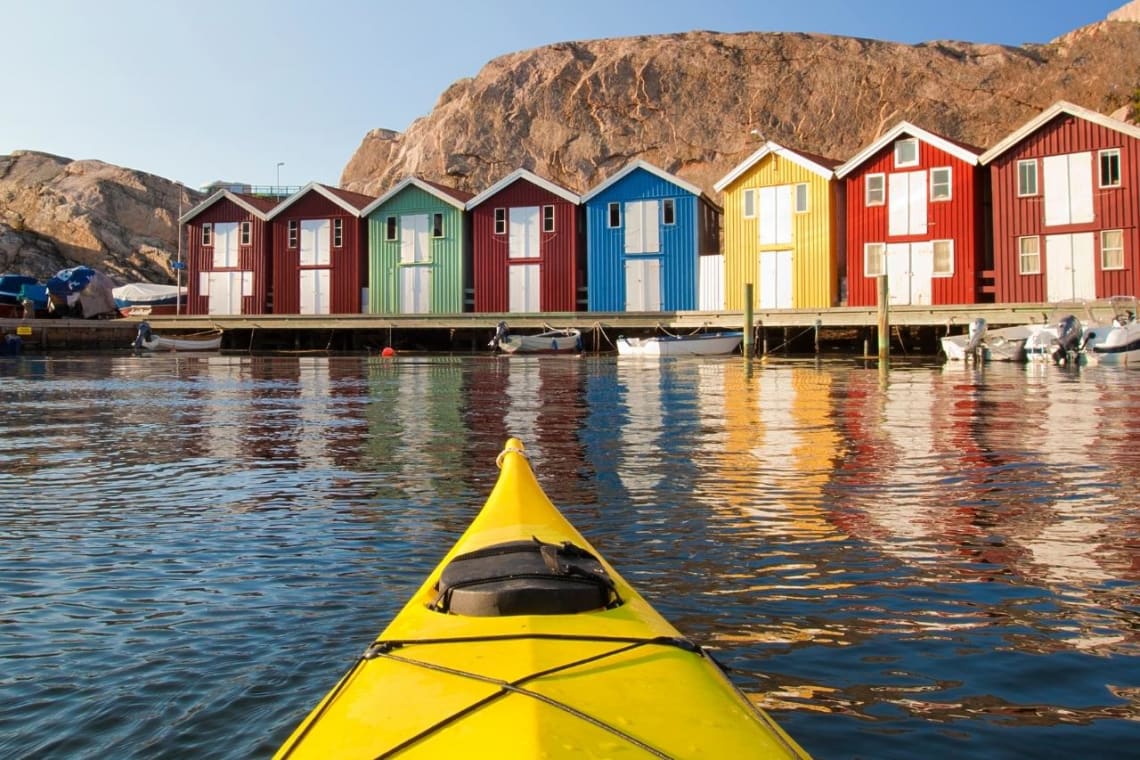 1. Visit Stockholm and experience the hostel life
Stockholm is one of the prettiest cities in Europe, and the best way to enjoy it is staying in a hostel.
There are plenty of things to do in Stockholm, you won't get bored.
Hostels are the best places to meet people all around the world, and in a city such expensive as Stockholm, you can save a lot of money choosing a hostel instead of a hotel.
Staying in a hostel will help you making friends and you will definitely be invited to the best parties of Stockholm, which is also one of the safest cities in the world to party and go clubbing at night.
You can also volunteer in a hostel and get free accommodation, experiencing Stockholm as a local.

Check out all the volunteering opportunities in Stockholm with Worldpackers.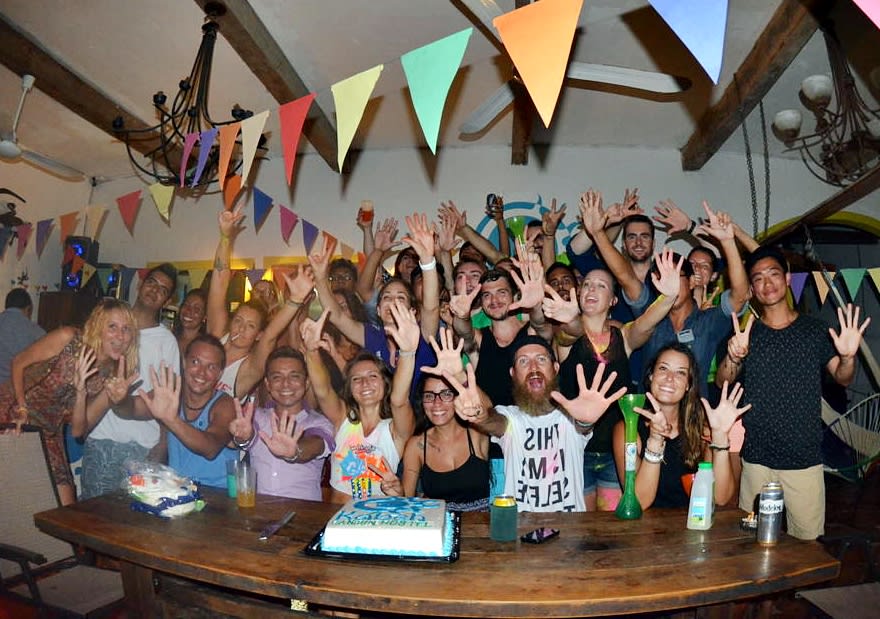 2. Visit a husky farm
If you go to the northern part of Sweden, up to Lapland, you will find a lot of husky farms, one of the fun things to do in Sweden.
You will immediately fall in love with the lovely dogs, and dog sledding is not only such a fun activity to try for you, but also one of dogs' favorite activities.
If you love dogs, you can also volunteer in a husky farm and take care of huskies, it is one of the most exciting experiences to do in Sweden!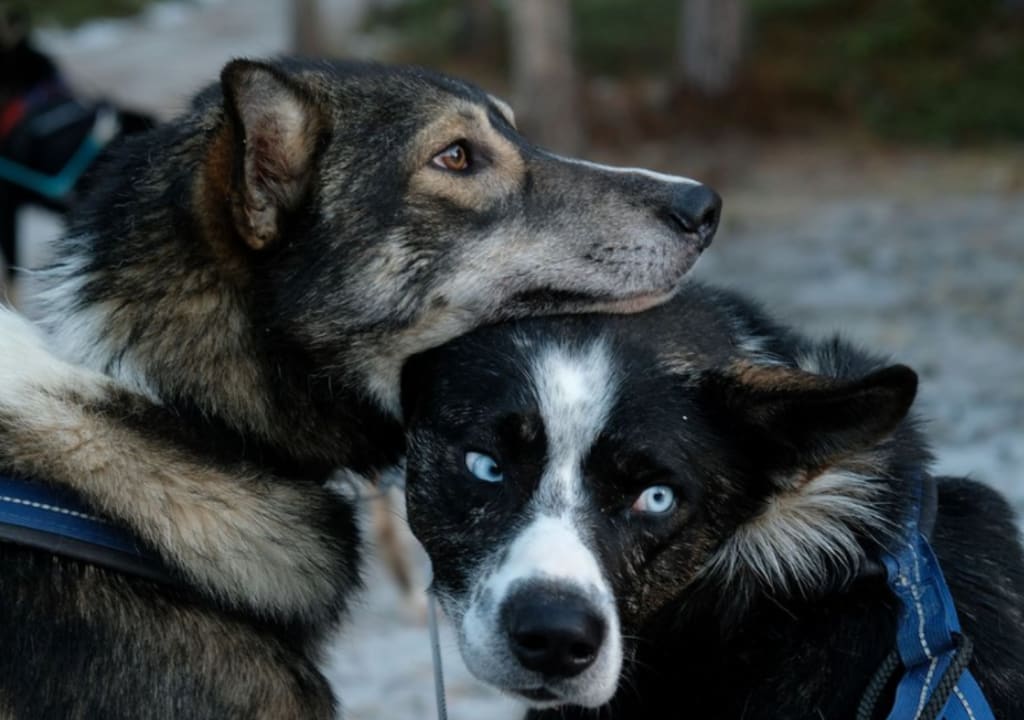 3. Get in touch with nature
Sweden is one of the most natural and wild countries in Europe. If you love nature and want to experience it in its wildest form, this is the place for you.
One of the best things to do in Sweden is to explore its woods, parks, waterfalls, and mountains.
Sweden is also the place of permaculture projects and sustainable tourism, it is one of the most advanced countries in the world regarding these topics.

If you like nature and farm life, you can find a lot of positions with Worldpackers to volunteer in the middle of nature and experience farm and eco lodge life.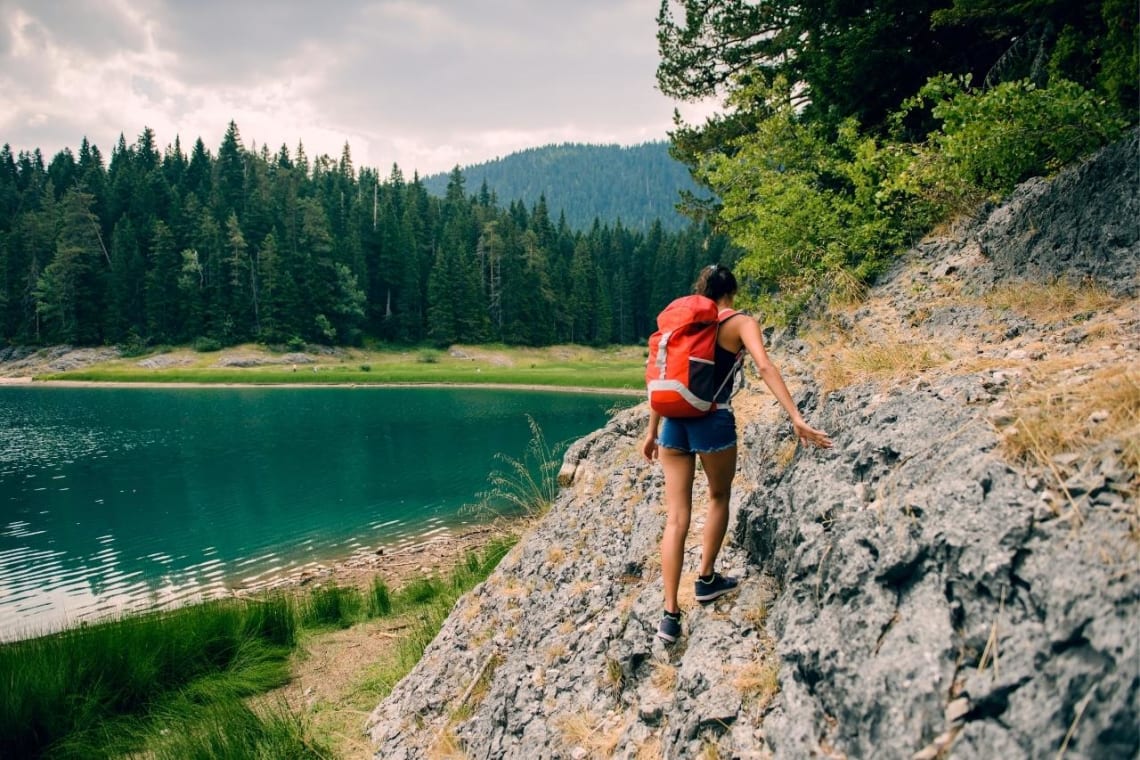 4. Experience winter and try to go skiing
If you are not afraid of cold weather, a great thing to do in Sweden is to visit it during winter.
Winter is low season, prices are lower, and the country has a unique charm in this time of the year.
You can't imagine how many things you can do here in winter.
One of the fun things to do in Sweden during winter is definitely go skiing. You can try downhill skiing or cross-country skiing. Feel the adventure and challenge yourself with winter activities, this is the best place to do it!
You can volunteer and help in a hotel for winter time and enjoy snow thanks to Worldpackers.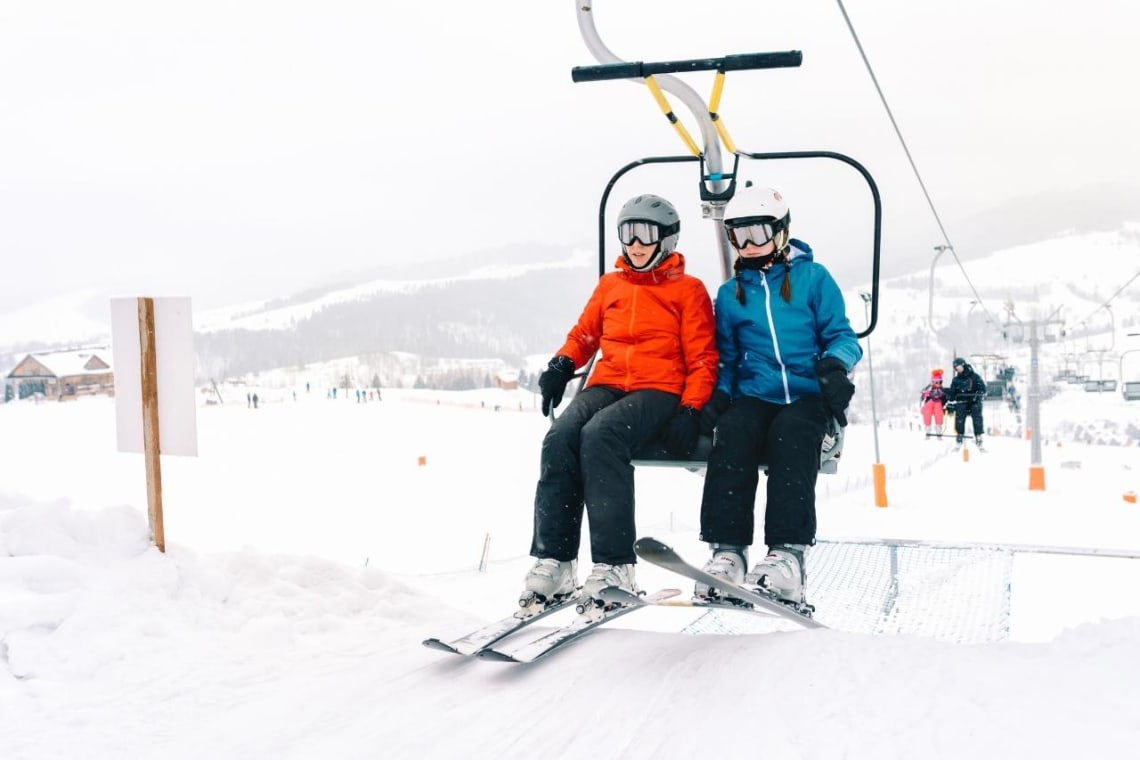 5. See the northern lights
This is one of my favorite things do to in Sweden, the reason why I wanted to live there for a while, the main purpose of my trip: seeing the northern lights!
Northern lights are so special, it is impossible to describe them, you just have to see them with your eyes.
I wanted to see as many northern lights as possible, I wanted to be sure to see them more than once, so I volunteered in a holistic yoga center in the middle of Sweden, in a very remote place, and thanks to this opportunity and to Worldpackers, I saw them a lot of times and lived one of the best experiences of my life.
6. Enjoy Malmö
Malmö is such a modern and lively city, you can't miss it if you travel to Sweden.
There are a lot of things to do in Malmö, and you can also have a taste of Denmark just crossing the bridge that linked it to Copenhagen.
Malmö is the city of modern museums and off the beaten path things, if you are looking for something special, something different, here you can find experiences impossible to try anywhere else, like living in a circus wagon!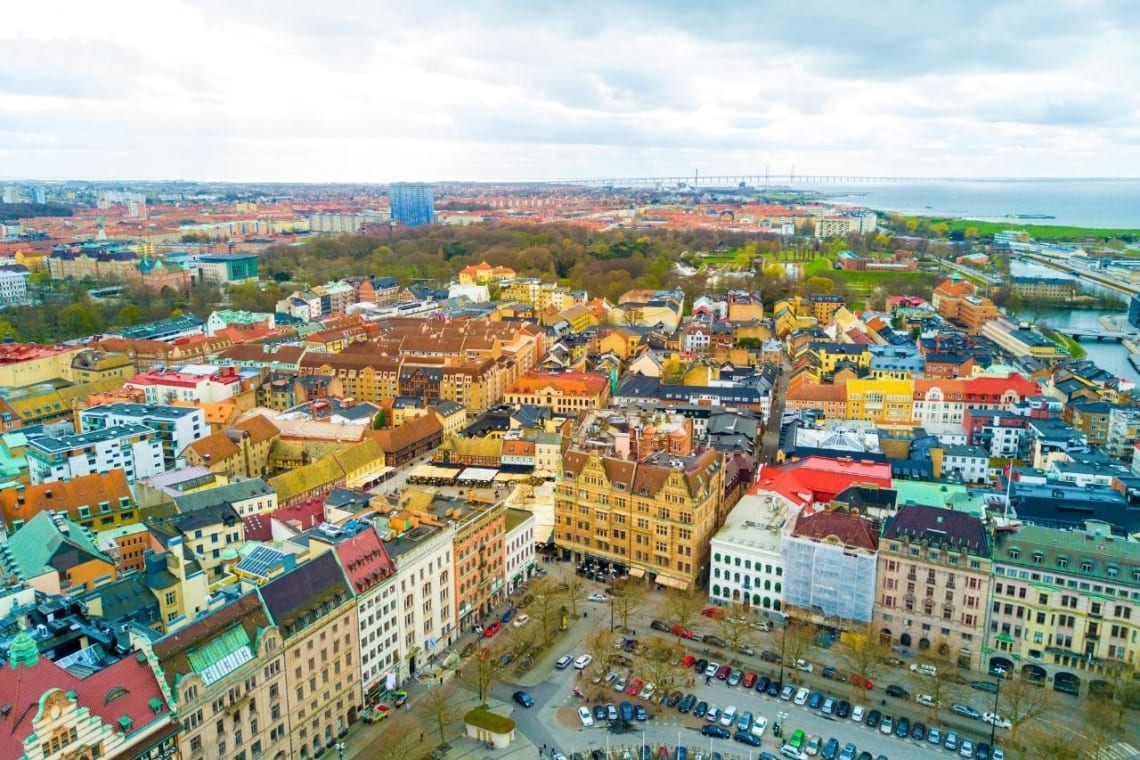 7. Relax and have "fika"
If you travel to Sweden, you will immediately learn what fika means. Fika is like a religion in Sweden.
Fika means relax, stop everything you are doing to enjoy a break, usually with a cup of tea or coffee and cookies or a slice of cake.
I really can't count how many times I had fika during my two months living in Sweden!
You will really love it, and you will fall in love with Swedish typical cinnamon pastry for sure!
8. Discover Viking heritage
Sweden is also the land of Vikings. There are a lot of Vikings sites and things to see all around Sweden, but especially in the south of the country.
You can visit the Viking islands near Stockholm, such as Björkö and Hovgården, they both are a Unesco heritage site.
And if you go on a trip to Uppsala, well known for its famous and prestigious University (the oldest in Sweden), you can explore its Viking village Gamla Uppsala.
You can also find a lot of Vikings museum in all the main cities of Sweden.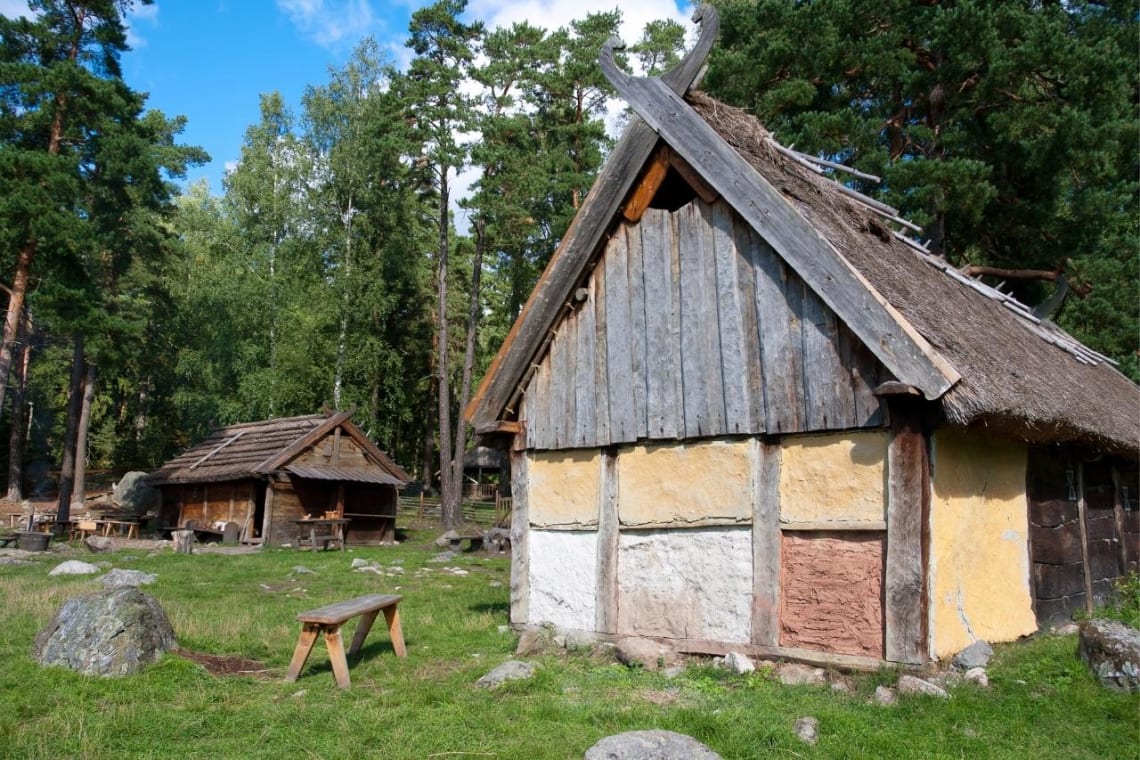 9. Cross the Arctic Circle and enjoy Lapland
Lapland is the region at the extreme north of Sweden, the region of the most amazing northern lights, the region of wild nature and covered by snow for most of the year.
If you want to explore Sweden in a complete way, you can't miss Lapland and its unbelievable wildlife.
This is the perfect place to be in contact with nature, see amazing animals like reindeers and moose, and discover Sami culture. The best places to see here are Abisko National Park and the city of Kiruna.
Try to challenge yourself and discover how is living above the Arctic Circle!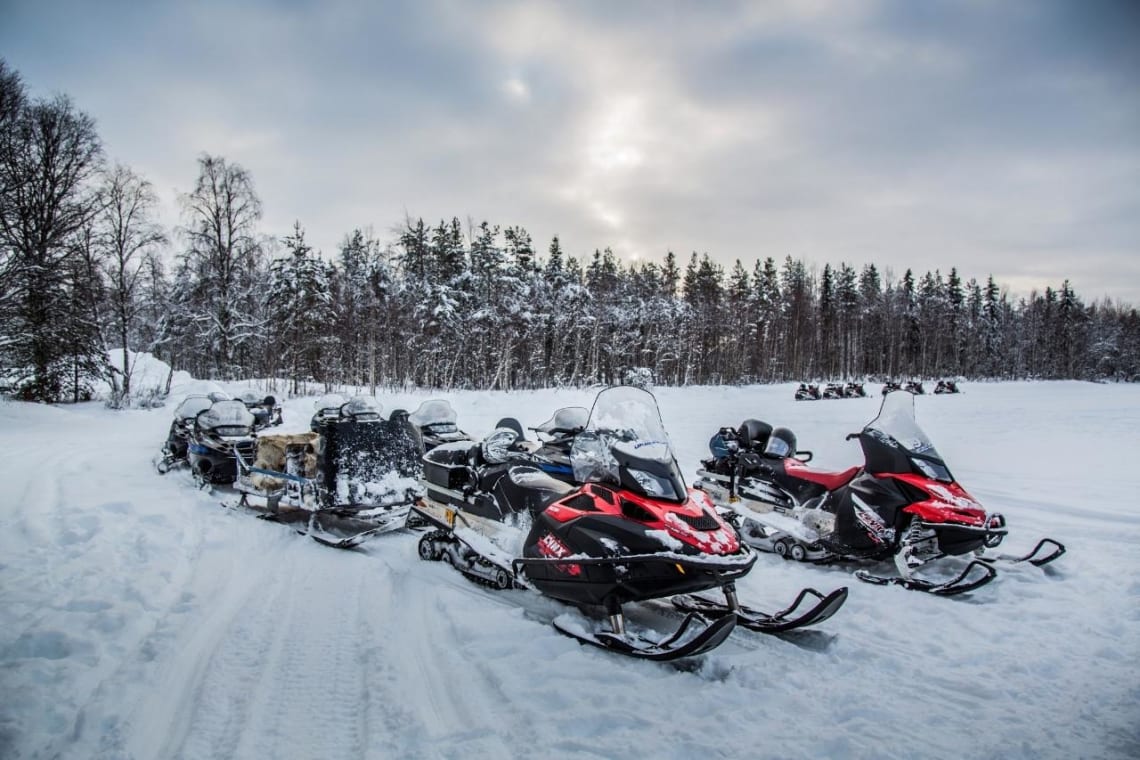 Are you ready to experience these fun things to do in Sweden?
This is my personal list of fun things to do in Sweden, but if you pack your things and visit it, I bet you will discover more and more things to do there!
I know it is one of the most expensive countries to visit but if you look at the volunteer positions in Sweden, you can save tons of money and live unforgettable experiences, like I did.
If you are planning a trip to Europe, maybe you could get inspired by these other articles:
• 17 of the best national parks in Europe.
• 14 best European destinations for nature lovers.