Portugal travel itinerary: why you should go beyond Lisbon and Porto
Everyone knows Lisbon and Porto, but take the road less traveled to explore Portugal's seaside villages and mountaintop towns in this Portugal travel itinerary.
3min
Portugal's two largest cities welcome visitors with colorful streetscapes, inexpensive-for-Europe prices, and friendly people.
Even so, it would be a crying shame to travel to this magical country without traveling outside of the major metropolitan areas of Lisbon and Porto.
Smaller towns in Portugal offer a slower pace, unspoiled natural beauty, and a Portugal that fewer people get to experience.
Portugal travel itinerary: why you should go beyond Lisbon and Porto
Outside of Porto and Lisbon, you'll find a fairytale country just waiting to be explored. You might stumble upon some of the hottest surf spots in Europe. Plus, you'll give your legs a much needed break from walking the hilly landscapes in Portugal's two largest cities.
If you need more convincing, here are the most beautiful off-the-tourist-track destinations to consider adding to your Portugal travel itinerary regardless of if you have 14 days or 14 weeks.
1. Douro Valley, Portugal
The Douro Valley surrounding Porto offers world class views of rolling vineyards and is the world's oldest demarcated wine region.
Here you'll be able to see Port wine production in action or even help in the harvest yourself. It's one thing to drink Port wine in Porto, but it's an entirely different experience to see where the grapes actually grow.
Make time in your Portugal travel itinerary to get your hands dirty, and you'll be greatly rewarded.
2. Nazaré, Portugal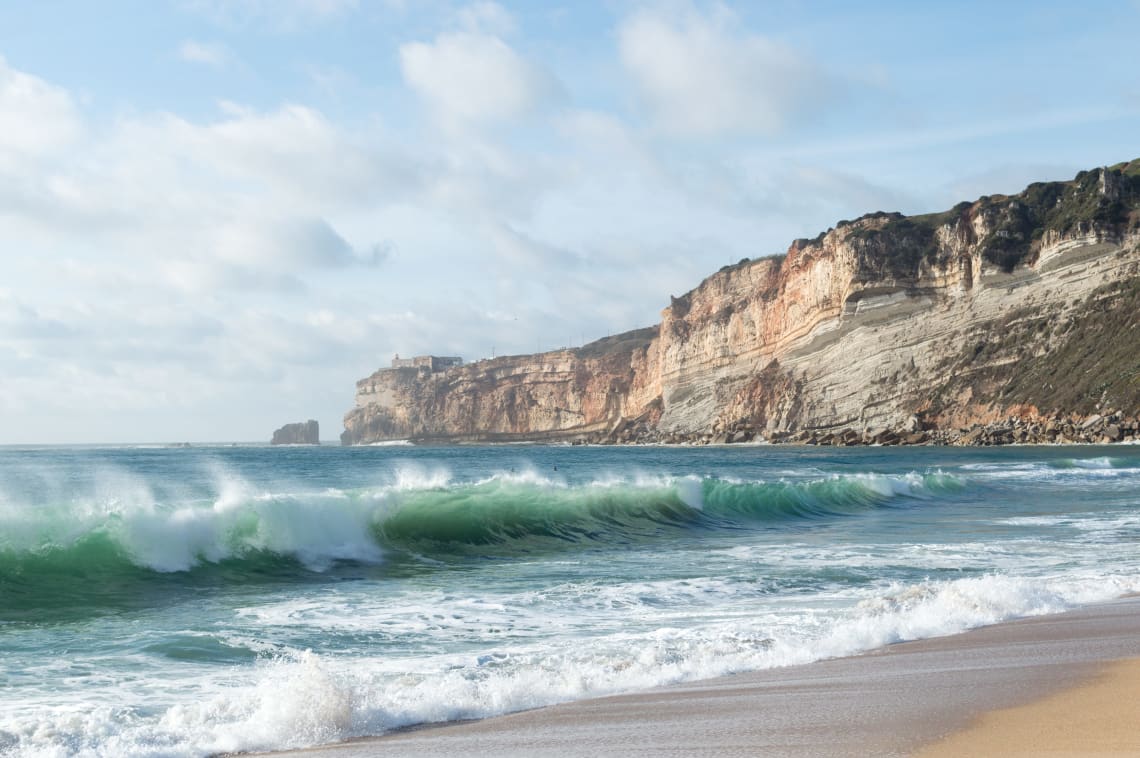 This quiet seaside town is nicely situated about halfway between Lisbon and Porto. It makes an ideal break from the hustle and bustle of Portugal's major cities.
I almost felt like I was on a isolated Greek island as I was wandering the whitewashed tile streets in Nazaré.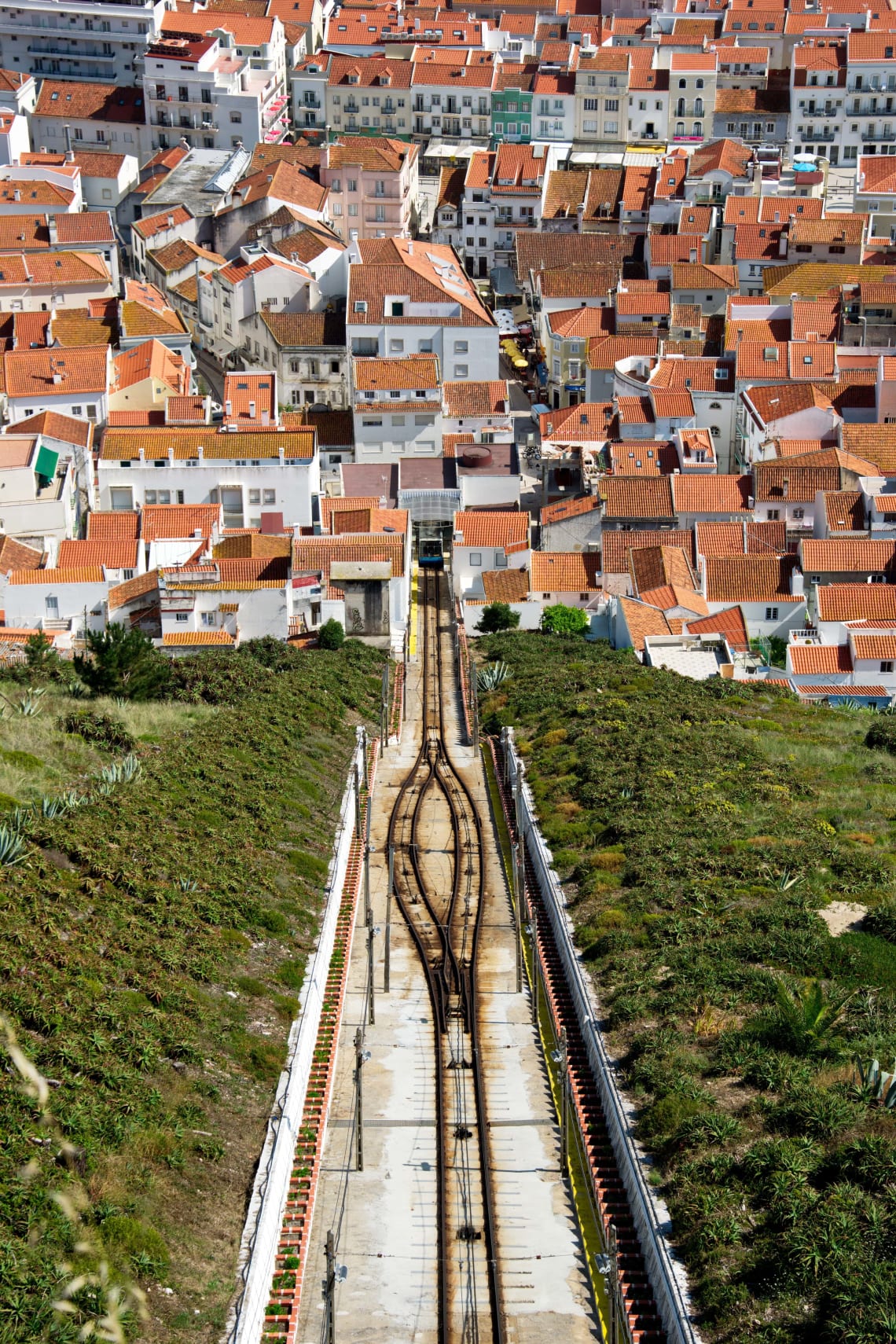 Historically a fishing village, Nazaré has kept its slow pace despite attracting surfers with it's legendary big waves that can be as massive as 30 meters in Portugal's winter (between October and March).
It can certainly get busy during the summer months when vacationers head here to sunbathe, but you'll still find a quieter side of Portugal here whenever you visit.
3. Coimbra, Portugal
Looking for another Portuguese city to explore? Look no further than Coimbra. It's perfectly situated between Porto and Lisbon and makes a great, and historically significant, stop along the way.
Coimbra is full of medieval architecture. Here you'll find ornate churches, massive botanical gardens, and even some roman ruins.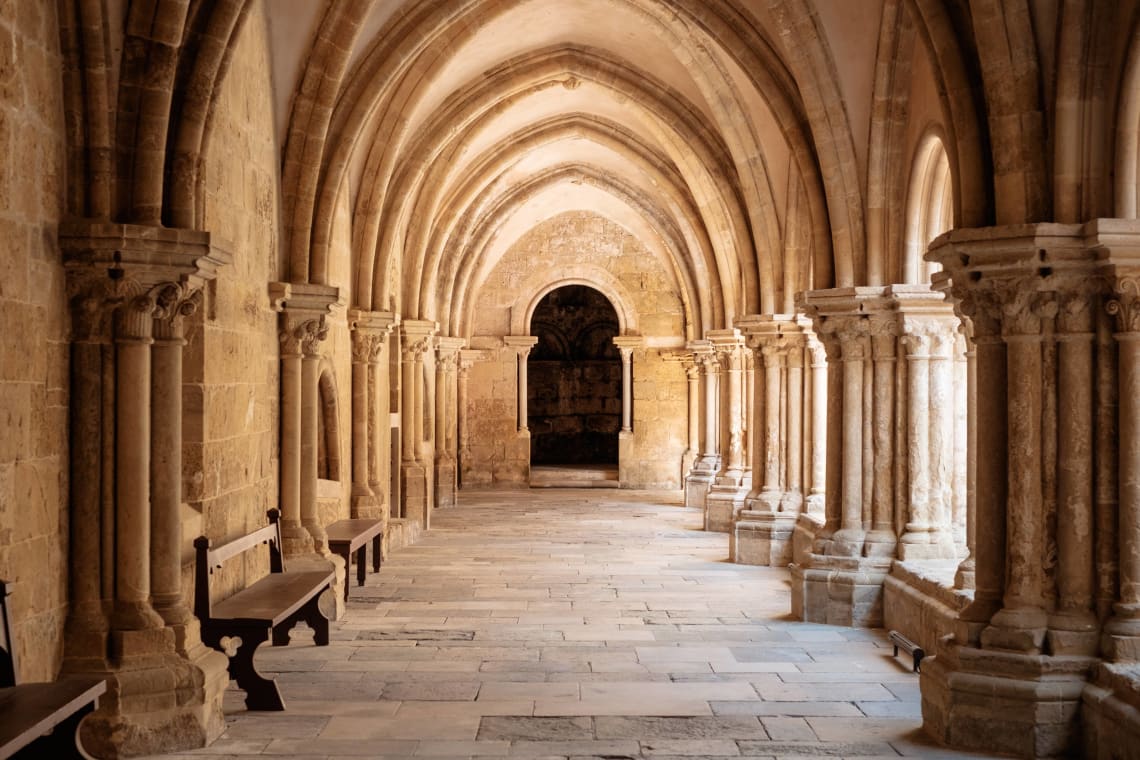 But Coimbra is anything but stuck in the past.

It's a university town, so students rule the streets here. The Universidade de Coimbra even claims to be the second-oldest university in the world.
4. Sintra, Portugal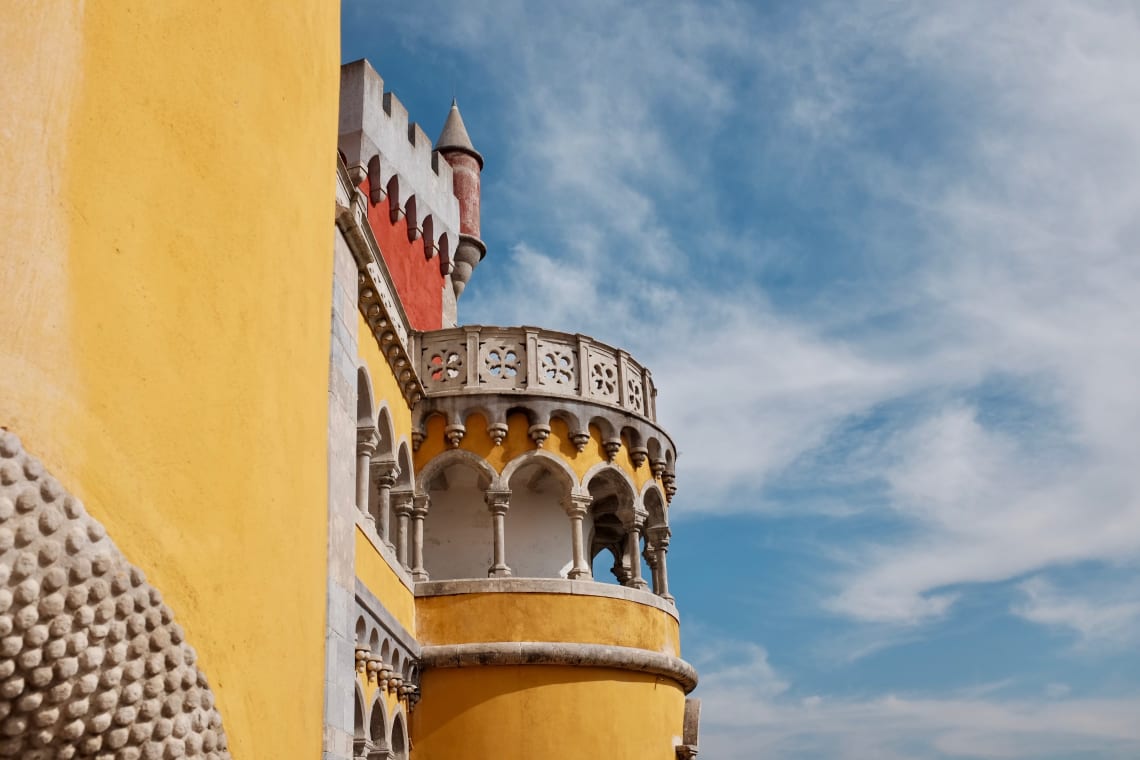 If you want to feel like you're living in a fairytale, join the masses of Instagrammers in Sintra.
This town, just over a 30-minute drive outside of Lisbon, used to house Portugal's royalty. The entire town is a UNESCO heritage site.
Here you'll find what I'd argue to be the most colorful palace in the world, Pena Palace, and many other castles and ruins.
Sintra can be visited as a day trip from Lisbon, but you'll see a quieter side to the town if you add a couple days here into your Portugal travel itinerary.
5. Lagos, Portugal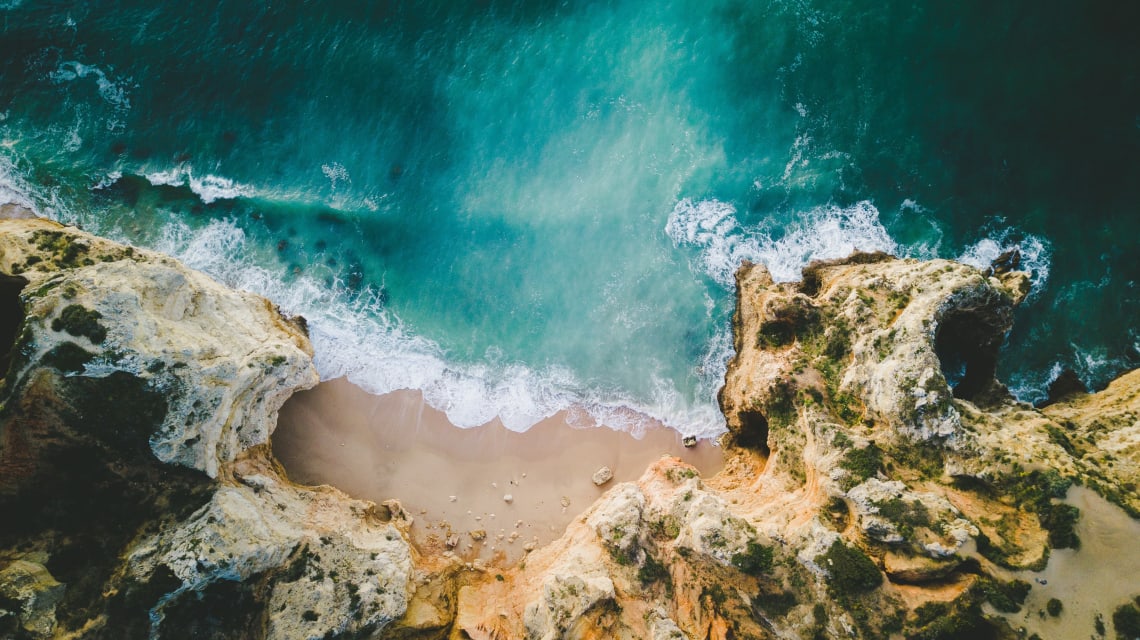 Lagos, on Portugal's southern coast, wouldn't be considered undiscovered but it certainly could be called beautiful.
Take a 3-hour bus ride from Lisbon and find yourself soaking in the sun along Lagos' cliffy coastline.
The gorgeous cliffs seems to drip into the aqua sea here. You could easily spend a month hopping from beach to beach here, but it's close enough to Lisbon to add to any Portugal travel itinerary.
How to experience the "real" Portugal
As a long term traveler, I've learned the value of local knowledge. The best way to live like the locals do is simply to join them.
Why plan a 1 or 2 week Portugal travel itinerary when it's easy to find interesting Worldpackers hosts in Portugal and instead, travel slowly through this beautiful country.
If you're interested in working the land, or maybe even being a part of the production of Portugal's amazing ports and wines, look into volunteering with a Worldpackers eco program in Portugal.

If you're a surfing savant and want to explore the best breaks in Europe, consider helping out at a surf villa or doing a work exchange at surf camp!
There are dozens of programs for work exchange in Portugal. Make the most of the welcoming hospitality that the Portuguese practice and join them for a while.