Portugal Digital Nomad Visa: how to apply, requirements and more
The new Portugal Digital Nomad Visa is the perfect choice to stay legally in the country for a long period while working online. Let's dive into the details on how and who can obtain it, general requirements and more.
9min
Are you looking for an opportunity to work from anywhere in the world? Portugal might be the perfect destination for you.
The country recently announced the launch of its new Digital Nomad Visa (Temporary Stay Visa), offering from 1 to 5 years residence for digital nomads who want to live and work online in the country.
This new visa could be an ideal solution if you are a non-European digital nomads seeking the chance to explore this fascinating culture for longer than what the tourist permit allows you, but don't want to deal with the bureaucratic process of a permanent residence.
With its sunny climate, stunning coastline, rich cultural heritage and low living costs, Portugal is an attractive destination for digital nomads. In this article, we'll explore the details of the Portugal Digital Nomad Visa, how to apply for it and the best places in the country to work online.
Plan a trip to Portugal with these articles: Top 15 Best places to visit in Portugal and Portugal travel itinerary: why you should go beyond Lisbon and Porto.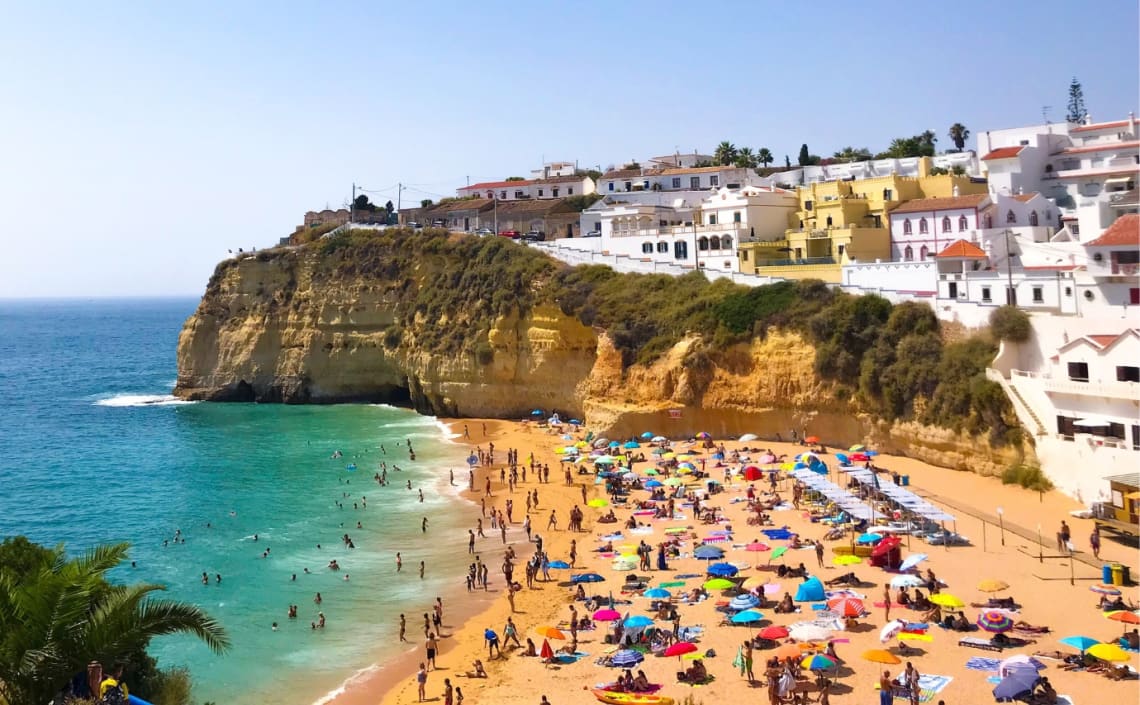 Who can apply for the digital nomad visa in Portugal?
The Portugal Digital Nomad Visa, officially called Portugal Temporary Stay Visa, allows digital nomads to stay and work online in Portugal for up to one year, with the possibility to extend it up to four times for a maximum of five years.
This visa is available to citizens of all countries except Switzerland and those on the European Economic Area (EU countries and also Iceland, Liechtenstein and Norway), meaning that if you are from the USA, Canada, the UK, Australia or New Zealand, for example, you can apply for the Portugal Digital Nomad Visa.
With the Temporary Stay Visa you are allowed to travel freely in the Schengen Area as any EU resident.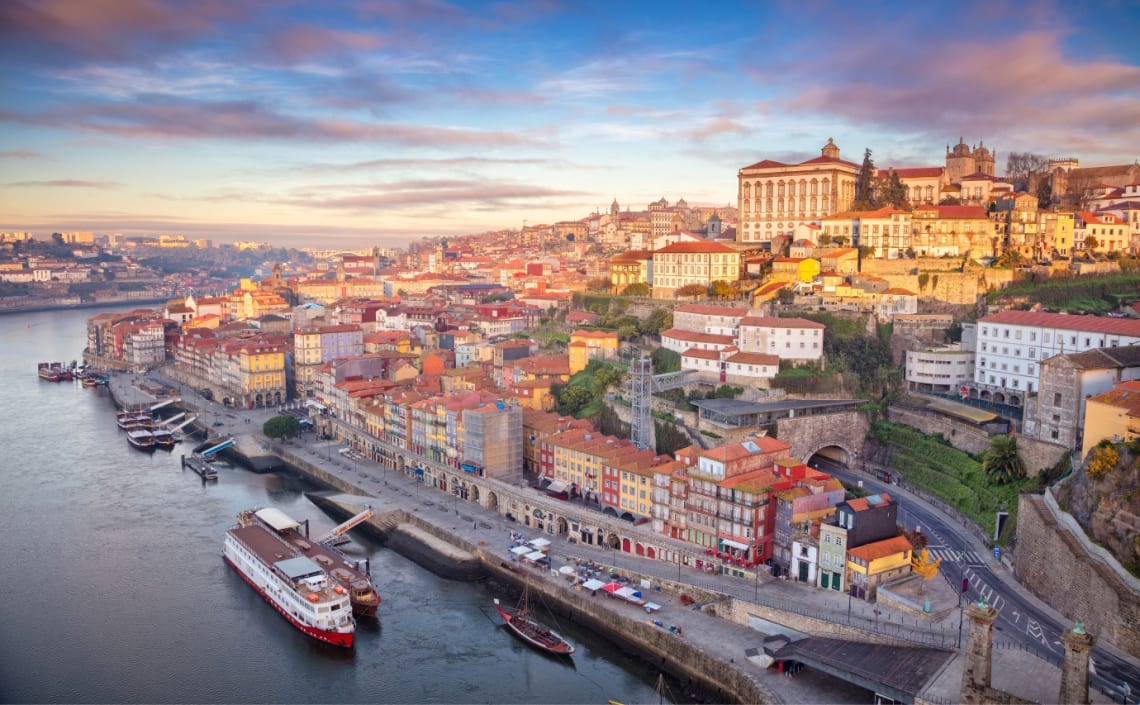 Portugal digital nomad visa requirements
Besides your citizenship, there are other requirements to be eligible for the Digital Nomad Visa. You must demonstrate that you have the financial means to support yourself during your stay in Portugal, proof of health insurance, and also prove that you're engaged in a digital nomad activity, such as freelancing, remote working, self-employment, or online teaching.
The financial requirement is the main obstacle for many digital nomads, as you have to demonstrate that you have had an income of at least 2800 Euros per month in the last three months prior to your application, which is four times the minimum wage of the country.
Of course, if you are employed by a company this has to be from outside Portugal.
All these requirements will be verified during your application through proof of income, proof of employment and tax residency documents.
How to apply for the digital nomad visa
The first step of applying for the Portugal Digital Nomad Visa (Temporary Stay Visa) is filling out a Temporary Stay Visa application form online at vistos.mne.gov.pt
Once that is done, you have to go in person to a Portuguese Embassy or Consulate, either in your home country or in the country you are residing to provide all the required documentation:
Passport with at least six month validty.
Two passport-sized photos.
Proof of income meeting the minimum requirements.
Proof of accommodation in Portugal for at least 12 months.
Health insurance for the first 4 months of your stay.
Clean criminal record certificate.
Cover letter explaining why you are requesting the visa, with personal details,
Pay the visa fee of approximately 180 € (may vary depending on the Embassy).
Once you have your visa, your are allowed to enter Portugal, but for a period of only 120 days. Within that time frame you must request an appointment to register as a resident in the SEF (Servico de Estangeiros e Fronteiras) through its site sef.pt.
Apart from all the documentation submitted originally, you'll also need to show proof of Portuguese bank account, NIF (tax number) and pay a fee of 320 €.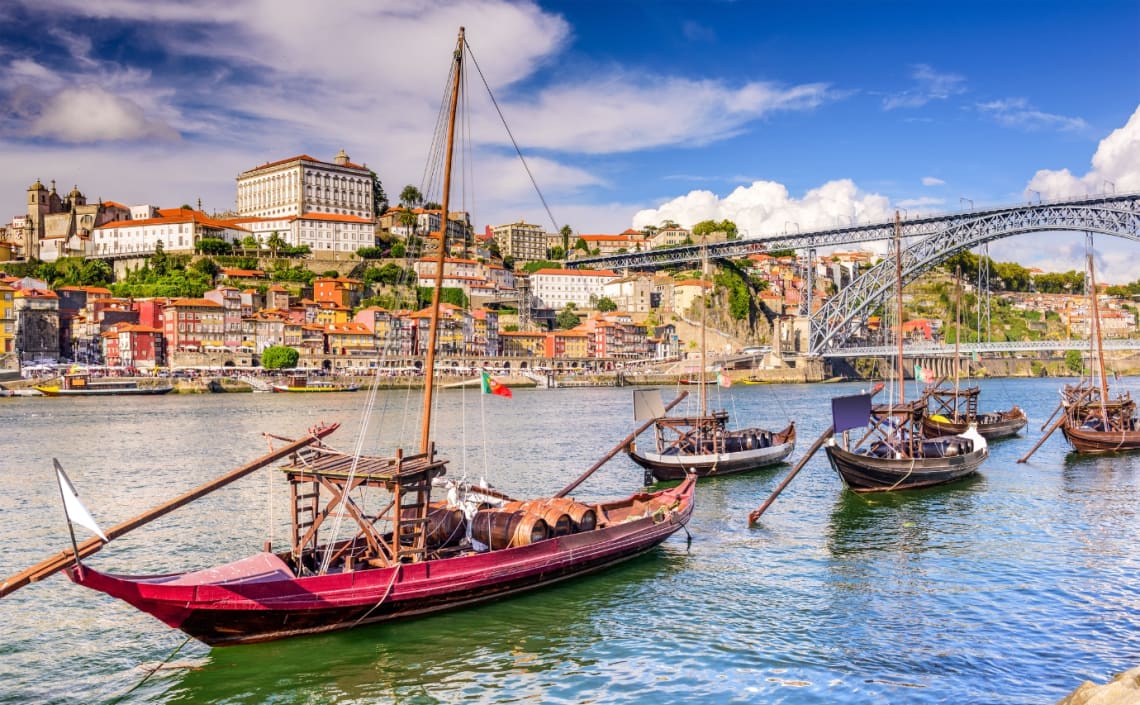 Other types of visas
The Digital Nomad Visa allows you to stay for 1 year in Portugal, with the possibility of extension for up to 5 years. During your stay, yo will be charged a 15% tax rate, instead of the 25% that applies to other residents.
But there are other alternatives for digital nomads:
D7 Visa
Another possibility is applying for a D7 Visa, which has a similar process to the Temporary Stay Visa (Digital Nomad Visa).
Known as the Retirement or Passive Income Visa, but also suitable for digital nomads, the main requirement of the D7 is that the applicant must have a passive income of at least 8,460 € per year.
This visa is valid for 2 years but you must spend at least 16 months in Portugal during that period in order to extend it.
Tourist permit
If non of these visas are suitable for you, or you only want to spend a couple of months in Portugal and don't want to go through bureaucratic processes, then you may stay in the country as a tourist for up to 90 days in an 180 days period. This in the case that you are a citizen of one of the countries that don't need a Schengen Visa, like the USA, Canada, the UK, Australia, New Zealand and more.
Cost of living in Portugal
The cost of living in Portugal is considerably lower than in other western European countries. To give you a parameter, the average salary is 20,000 € a year, which is around half the salaries of France.
For example, you can rent a one-bedroom apartment in Lisbon, the most expensive city in Portugal, for around 800 Euros a month, and cheaper in cities like Braga, Aveiro or Coimbra.
Utility bills can be quite low, typically ranging from 50 – 150 € per month.
Groceries are also quite affordable in Portugal. You can expect to pay 60 -100 € per week for basic groceries, depending on your lifestyle and dietary needs. Eating out can be pricey in the cities, but you can find affordable meals at local restaurants. An average meal at a local restaurant will cost around 8 – 15 €.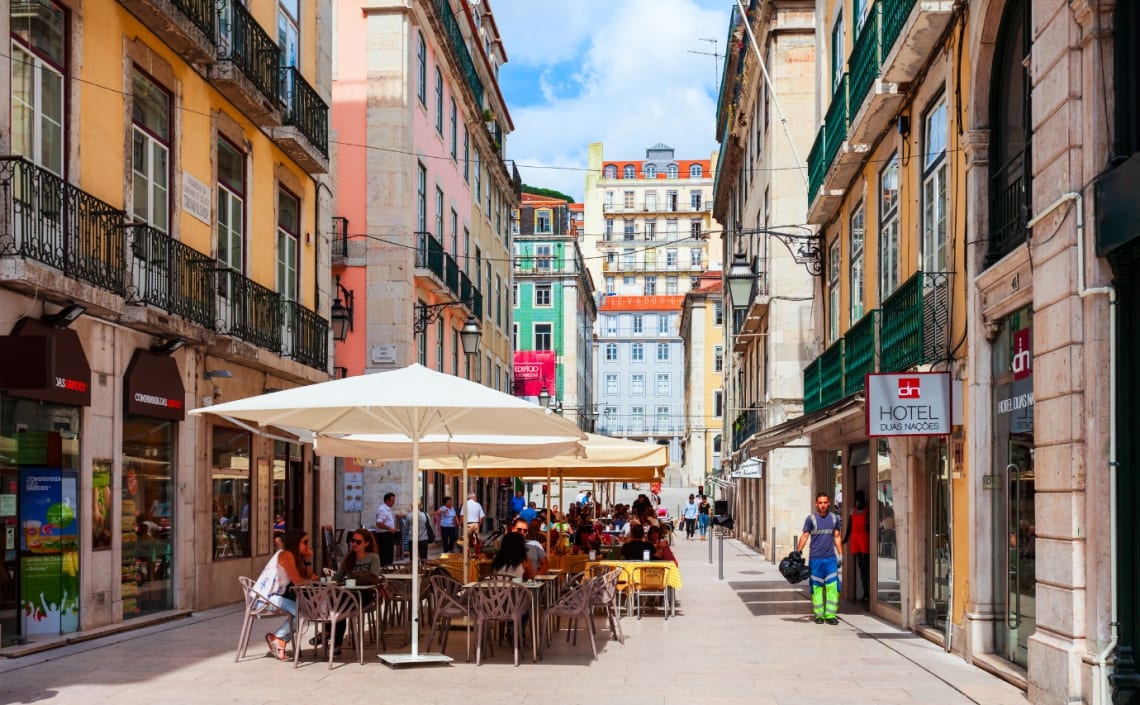 Volunteering in Portugal
Volunteering is a great way to explore Portugal while having a real cultural experience. As a digital nomad, you can participate in different projects throughout the country, exchanging your time and abilities for accommodation.
This is a great way to save money, specially if you are starting your nomadic lifestyle and don't want to be worried about spending too much of your earnings or savings.
You can try this on a normal tourist permit, traveling the country before taking the decision if you want to apply for a Digital Nomad Visa and where you would like to stay.
To find volunteering opportunities, you can visit the Worldpackers platform. There you can subscribe and contact the hosts of the positions that appeal to you. During your time as a volunteer, you will be helping in the project for a certain number of hours per week that will be arranged with the host beforehand. In retribution, they provide you with a place to stay and usually food as well.
In addition to the money-saving benefit, you'll learn new skills, meet people, and make a positive impact during your trip.
The variety of volunteering opportunities is very wide, from being part of the staff of a hostel to eco-villages, farms and permaculture projects that need a hand with gardening and maintenance works.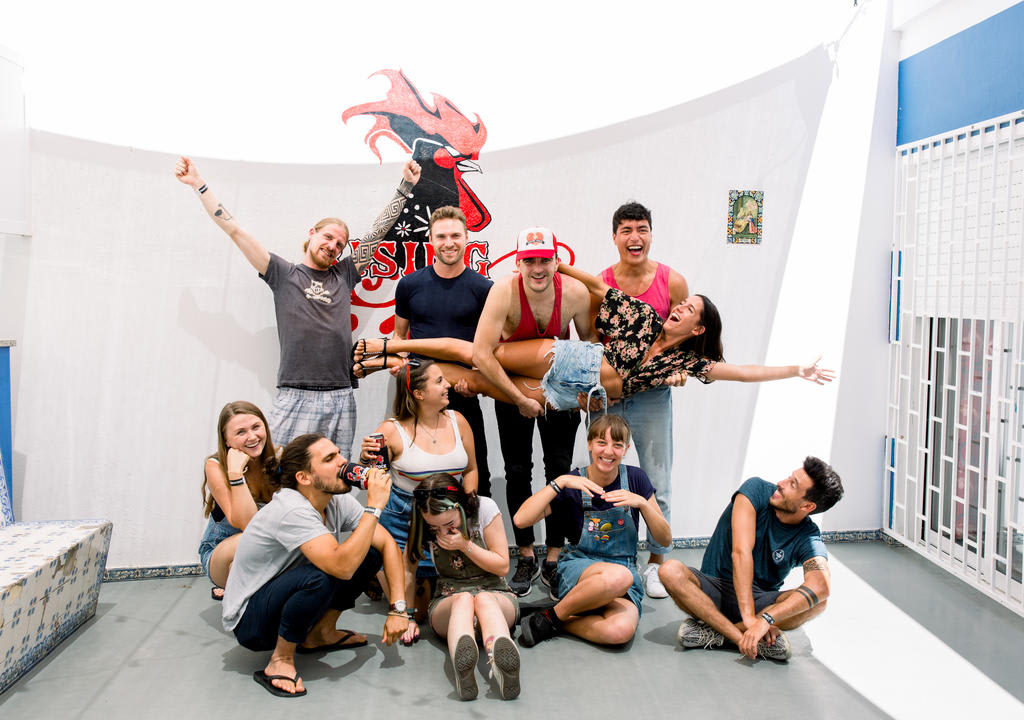 These are just some examples of volunteering opportunities in Portugal:
Learn about natural building while helping a permaculture project in Castelo de Vide, a stunning hill town located in the Parque Natural da Serra de São Mamede, next to the Spanish border.
Live surrounded by animals and fruit trees in the farm Quinta Nossa Senhora, where you'll be part of the family. The great references of volunteers who had the experience are evidence of the friendly atmosphere.
Would you like to live in one of the beautiful Azores islands while having an unforgettable experience working in a food truck? Contact the hosts Robert and Susanne for more information!
Check out all the volunteering opportunities in Portugal.
Know more about volunteering: Traveling with Worldpackers: your top questions answered and What you need to know before having a Volunteer experience.
And read the experience of a fellow traveler doing a work exchange at a surf camp in Portugal.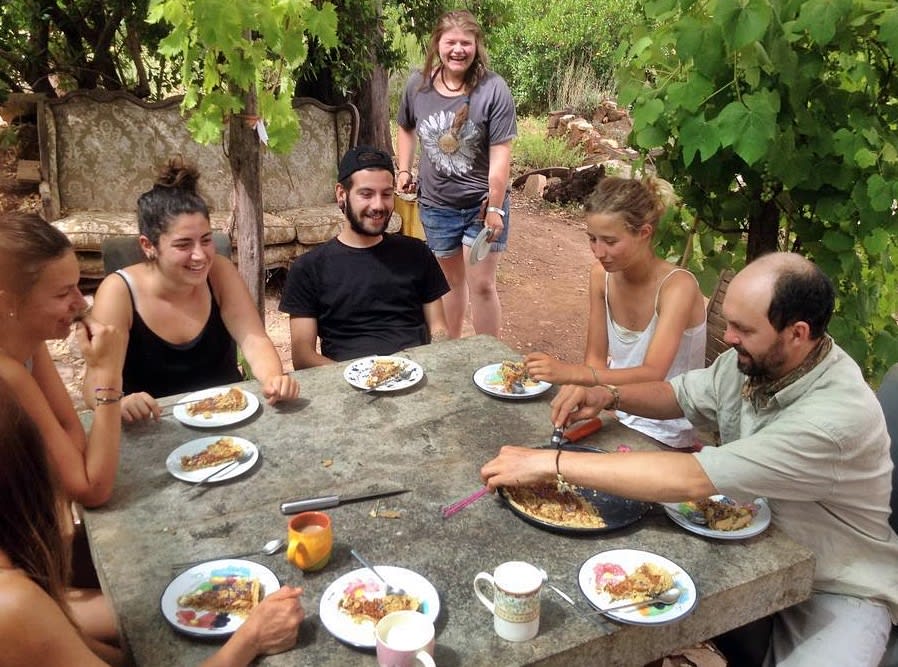 Best destinations for digital nomads in Portugal
Lisbon
The capital of Portugal is a vibrant and exciting city that offers a great mix of amazing architecture, beautiful beaches, stunning views of the Atlantic Ocean, good weather, superb nightlife, and great surroundings for day-trips.
It may be one of the most expensive places in Portugal, but still much cheaper than other major European cities.
Flights connections are another plus, with low-cost flights to many European destination.
The digital nomad community is really big here, and there are plenty of coworking spaces and great cafes to take your laptop and spend a couple of hours.
There are also many volunteering opportunities in Lisbon, mainly in hostels like Urban Garden and Avenue Hostel, where you'll meet a lot of international travelers.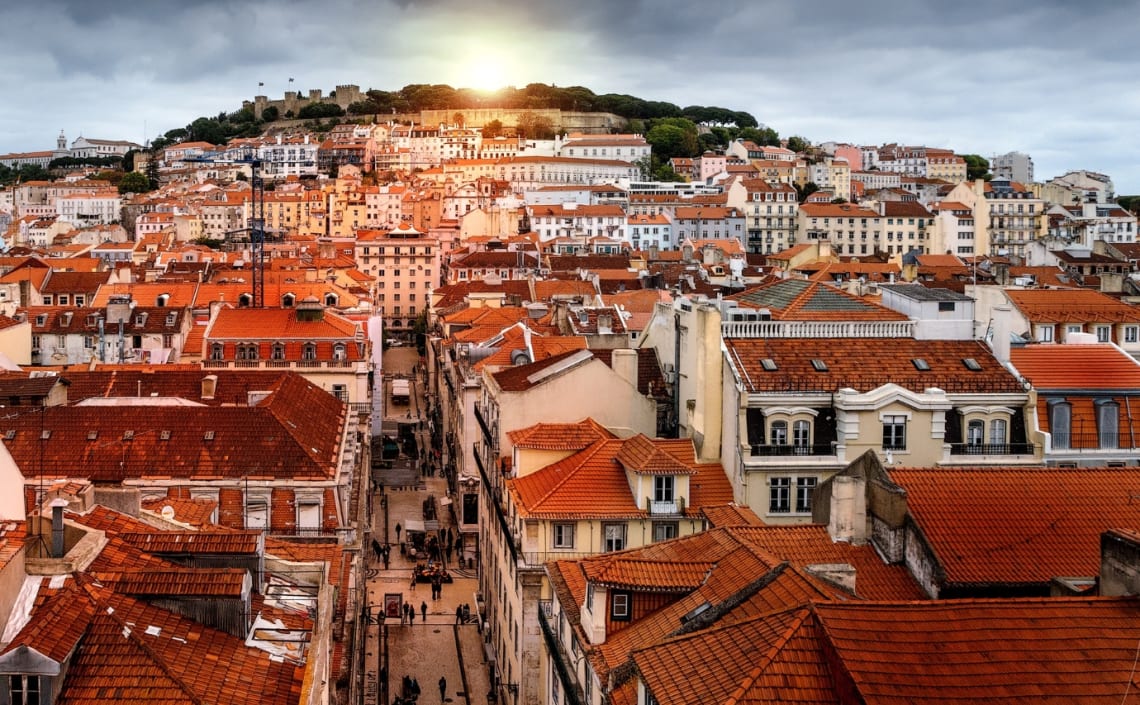 Porto
Located on the Douro River, Porto is a beautiful city renowned for its stunning architecture, delicious food, and friendly people. The city is home to a variety of attractions to keep you well entertained after work, from the iconic Clérigos Tower to the modern Serralves Museum of Contemporary Art.
Whether you're strolling along the cobblestone streets of the city's old town, visiting the bustling Mercado do Bolhão, or enjoying a glass of port wine at one of the many bars along the river, you'll find plenty to do in Porto.
Also, the city's cuisine is one of the best in Europe, with traditional dishes such as "bacalhau" (salt cod), "francesinha" (a layered sandwich) and "pastel de nata" (custard tart). The city is also home to a number of Michelin-starred restaurants, making it an ideal destination for foodies, and nightlife is exciting, with plenty of clubs and bars to explore.
Overall, Porto is a great choice for digital nomads who want a more relaxed atmosphere than Lisbon but keeping the comforts of a big city.
Check out all the volunteering opportunities in Porto.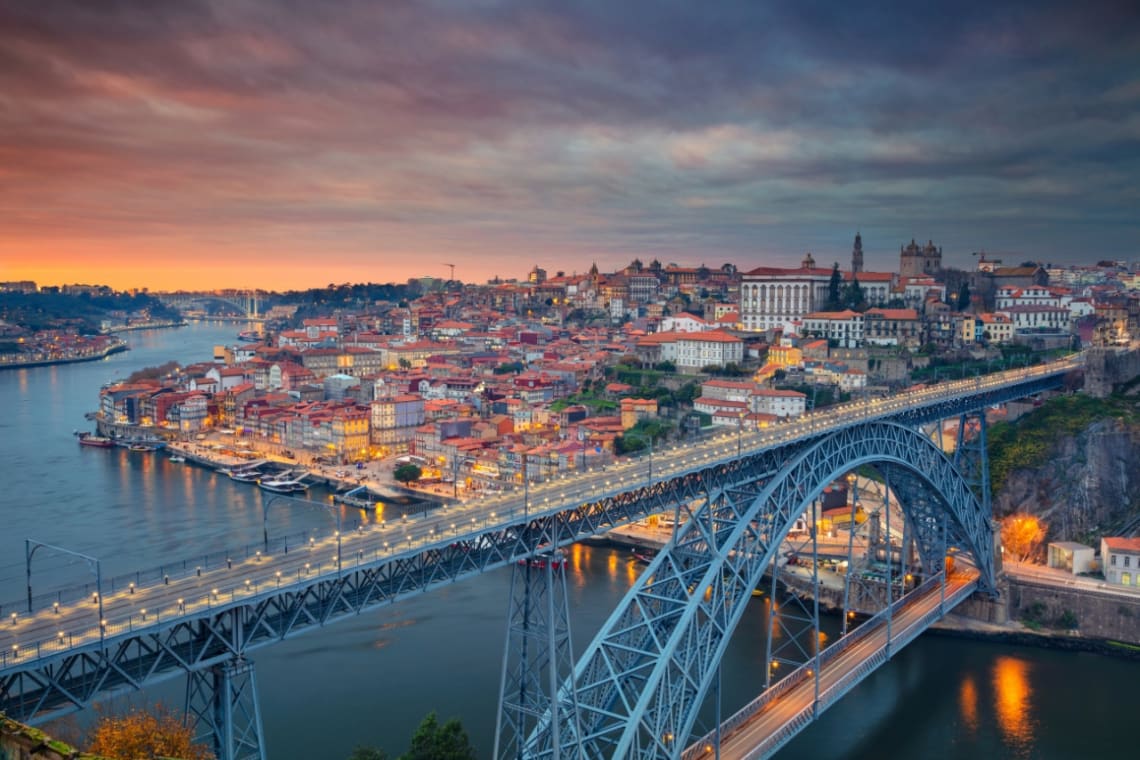 Aveiro
Aveiro is a charming seaside city located in the Central Region of the country. It is known for its canals, colourful boats and the local specialty, "ovos moles" (sweet egg custard).
The city is a great destination for digital nomads looking to explore Portugal's culture, nature and history. You can explore the city's canals by taking a traditional "moliceiro" (a gondola-like boat) ride. Aveiro's beaches are also great for sunbathing and swimming, and the area is known for its surfing spots.
Aveiro is also a great place to shop in its many street markets, and the cost of living is lower than in the main Portuguese cities of Porto and Lisbon.
Don't miss out the Aveiro travel guide to know more about the city.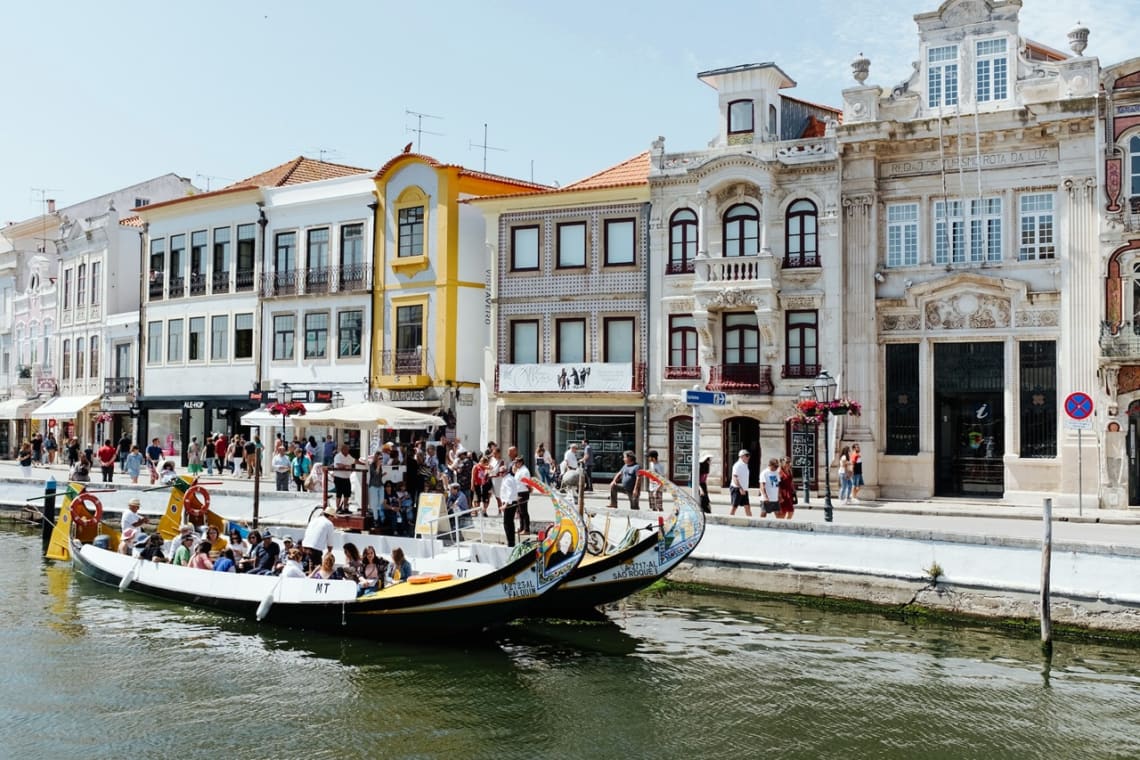 Braga
Located in the heart of the Minho region, Braga is known for its beautiful architecture and historical sites, including the UNESCO World Heritage-listed Bom Jesus do Monte Sanctuary, the city's iconic hilltop church, and the historic Sé Cathedral, one of the most important churches in Portugal.
Not only there are many things to do in the city, you'll also be close to Porto, great beaches, and the Peneda-Gerês National Park, arguably the most famous natural site in the country with tons of opportunities for hiking. Due to its proximity to Spain, you can also do short trips to visit the amazing towns of Galicia.
As said before, cost of renting and living in general are lower in Braga, making it an ideal choice for digital nomads.
Spend some time in the city living with locals and travelers by volunteering in Braga.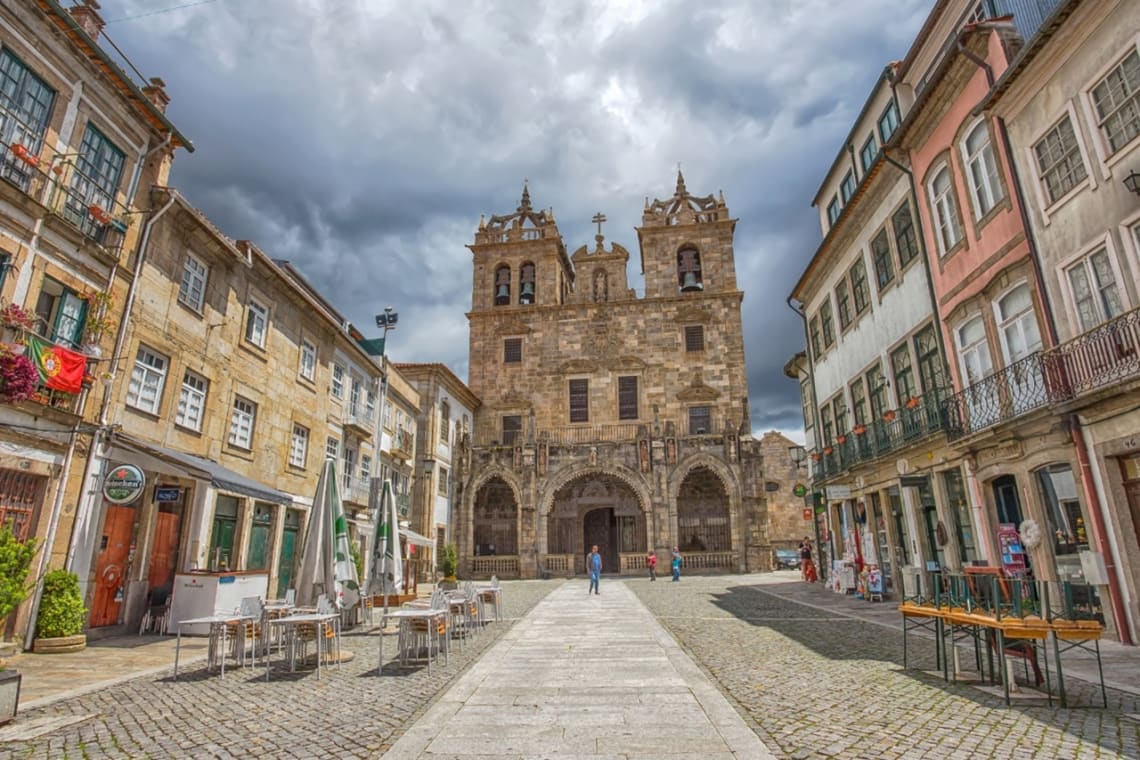 Algarve Region
The southernmost region of Portugal is the place of choice for many digital nomads and retirees, attracted by its sunny days, wonderful beaches and low costs of living when compared to their home countries.
As a very popular destination among tourist and expats alike, is probably not the best place if you are looking for authentic Portuguese lifestyle and culture, but when the peak of the tourist season is over, the towns (and prices) recover much of its charm.
Faro and Lagos are the main cities, where most digital nomads choose to base themselves for exploring the region.
There are a lot of positions for work-exchange in Faro and Lagos, from party hostels to holistic centers, where you can help in exchange of accommodation.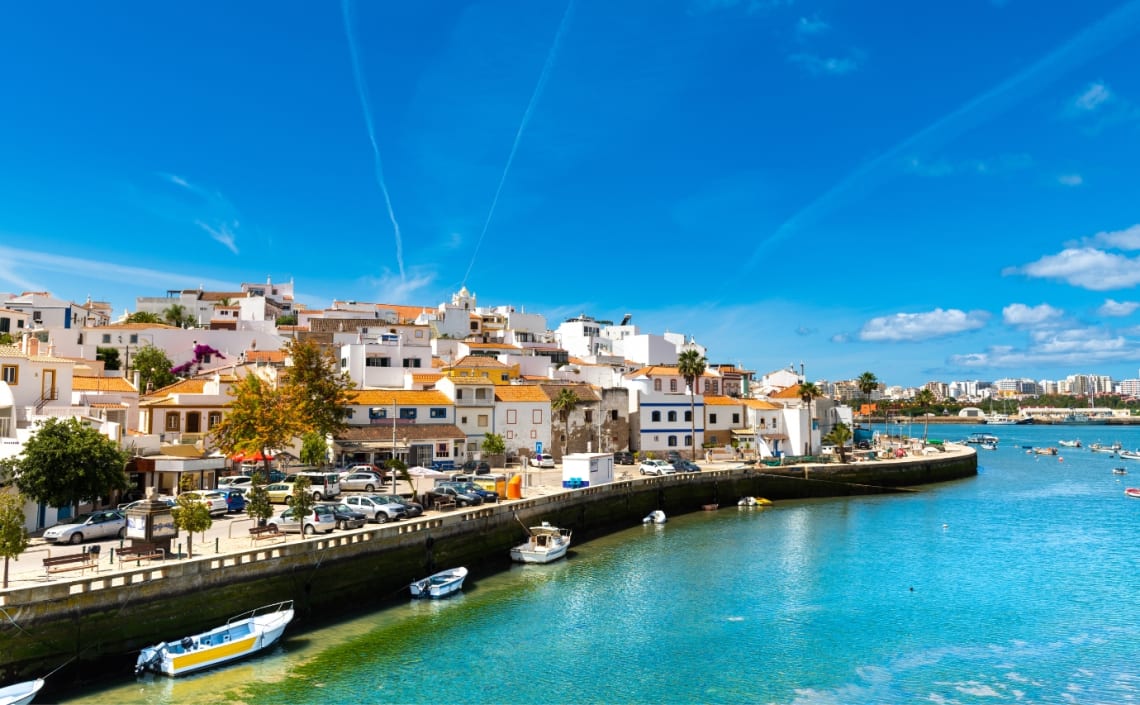 If you like these tips, follow Worldpackers social media to keep up with the news: we are on Instagram and Tiktok!

Keep reading: Digital nomad visa: all you need to know about it and the countries that offer it