The best things to do in Canada: a backpacker's travel guide
In this article we will explore the best thing to do in Canada, from natural wonders to exciting metropolis, and trying delicious food on the way.
9min
Canada is kind of like the USA's lesser appreciated cousin, but is one of the best tourist destinations out there!
The country is massive and there are so many fun things to do, from seeing Niagara Falls, exploring one of the many national parks all around the country, or checking out their biggest and most beloved amusement parks: Canada Wonderland.

So let's explore the best thing to do in Canada...
The best things to do in Canada: Top cities/provinces in Canada and their attractions
Canada is the second largest country in the world regarding landmass, and has a population sitting at around 38 million people. And now, we'll explore the unique and popular cities that tourists commonly like to visit when they travel to Canada.
Visit Toronto, the largest city in Canada
Toronto is the largest city in the entire country, with a whopping population of around 1.6 million people.
Sitting on the northern coastline of the infamous Lake Ontario, Toronto is the fourth largest city in the continent of North America.
While in Toronto, don't miss the popular CN Tower, a tourist hotspot where many radio stations have their telecommunications located, as well as being the tallest building/skyscraper in the entire country!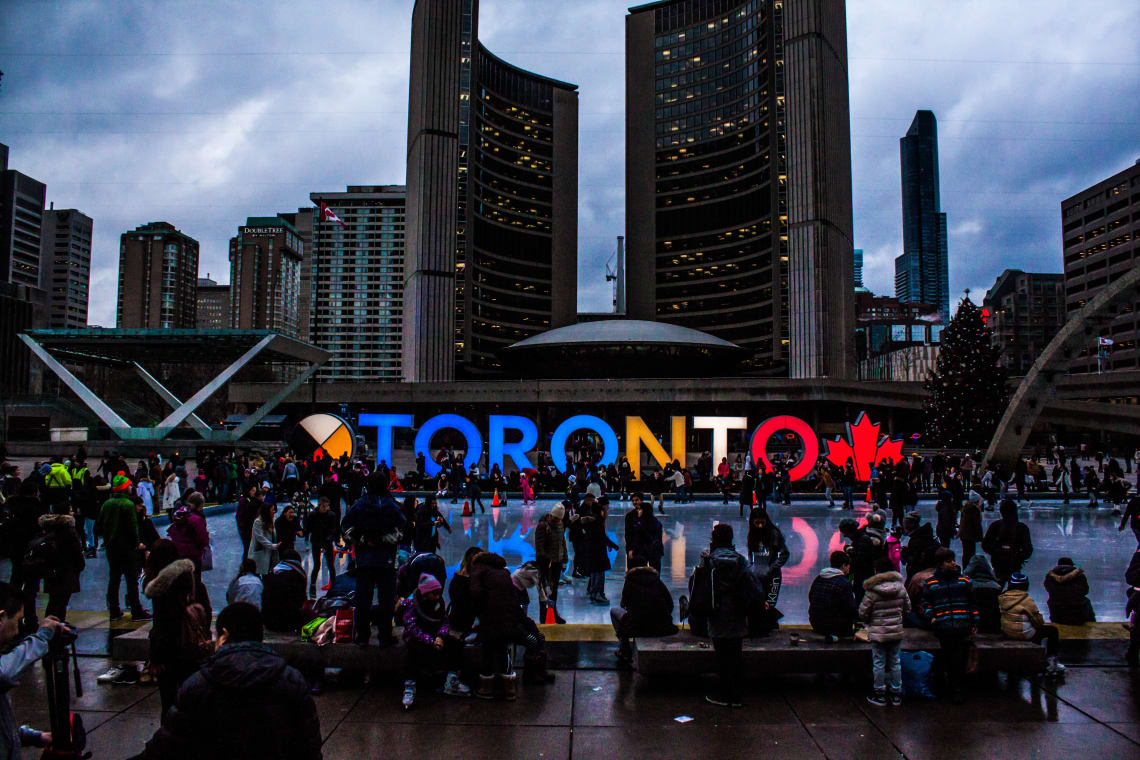 Don't miss lively Vancouver
Located in the province of British Columbia, Vancouver is another major city in Canada.
It's a great place for tourists to visit if they want to know more about Canadian history and local life.
A must thing to do in Vancouver is take a stroll or make a picnic in Stanley Park, Vancouver's largest green area. This park is open to the public and has amazing views including mountains, beaches, and tall trees.

Travel to Montreal, the "French-Canadian capital"
Montreal is settled in French Canada's Quebec and has a lot of historical stories for foreigners and locals to learn.
While a majority of the population speaks French, you can get by on just knowing English alone.
Be sure to take a stroll down Old Montreal and visit all of the historical sites before leaving this great city!
Plan your visit to Montreal with the Top 10 things to do in Montreal over the summer.
Learn about French influence in Quebec
Quebec is a great place to visit if you want to know more about the history of Canada and its French influences. The city has huge European vibes, you'll even be surprised to remember that you are in North America!

Old Quebec is a neighborhood with lot of historical monuments and traces of its French history.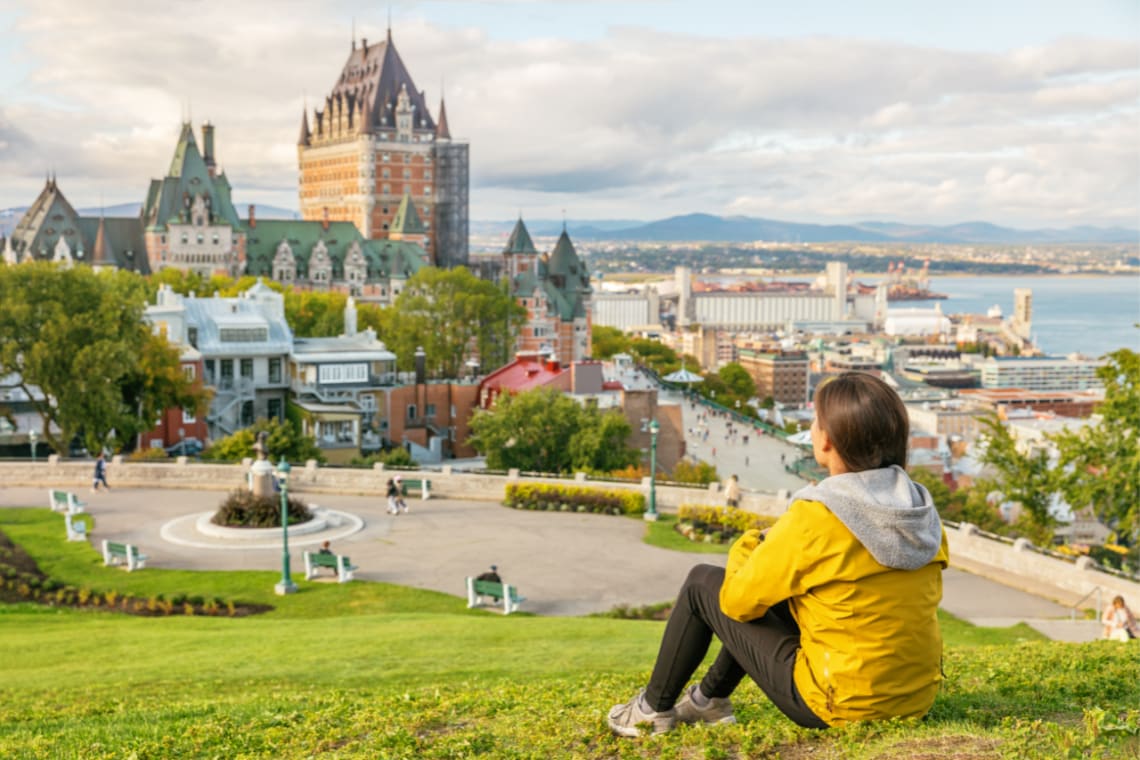 Go green in Calgary
A lesser known city in Alberta, Calgary offers loads of restaurants for foodie travelers.
This city has plenty of national parks to visit, so if you love good green scenery, definitely consider traveling to Calgary.
Spend some days in Edmonton
The capital of Alberta Province, Edmonton, is one of the cheaper Canadian cities to live in.
There is so much to do and see in this city; take a walk downtown, grab a bite to eat at a nearby restaurant, and stay a while at a local hotel.
Now that we've talked about some of Canada's most popular cities, let's dive into amazing Canadian tourist destinations loved by foreigners and locals...
The best things to do in Canada: popular tourist attractions
Niagara Falls: a "must-visit" to any trip to Canada
Probably known as Canada's most famous tourist destination, Niagara falls is a beautiful natural landmark that also crosses borders into New York, USA.
If you're planning on heading here, be sure to bring a raincoat, a dry bag, and a waterproof camera so you can capture all the stunning waterfall landscape!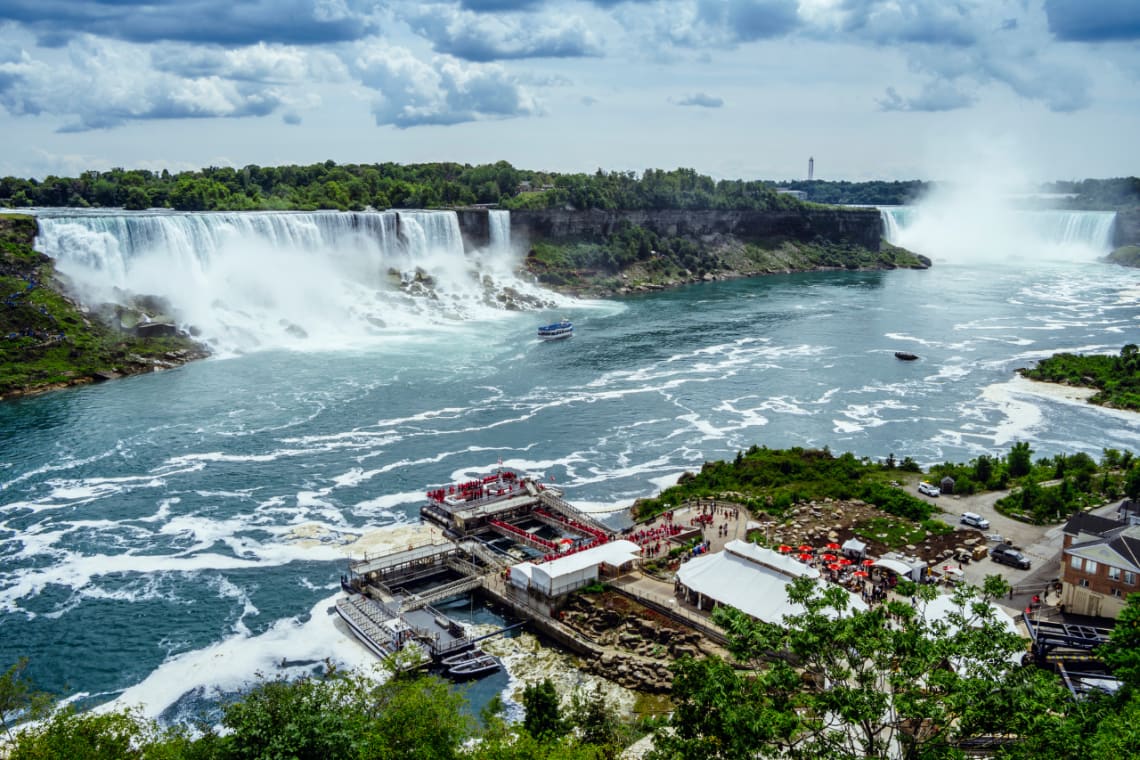 Lake Ontario: one of the 5 great lakes of North America
There are 5 geographical "great" lakes located in North America, and Lake Ontario is one of them.
This lake is a source of fresh drinking water for over nine million people and also serves as a great tourist visit if you are nearby!
Have a lot of fun in Canada's Wonderland
Unfortunately due to covid-19, Canada's Wonderland has been temporarily closed for the past two years, but I hope that its door we'll be opened by the time of your visit.
Located in Vaughan, on the outskirts of Toronto, is the largest and also first theme park in the entire country, with so many fun activities and roller coaster rides for those that love thrill and excitement!
Enjoy the sheer nature of Jasper National Park
Jasper National Park is the largest park in the Canadian Rockies, a must see if you are in the surrounding area.
Its beautiful crystal blue water, snowy mountain tops, and magnificent green trees make for a total trip well spent.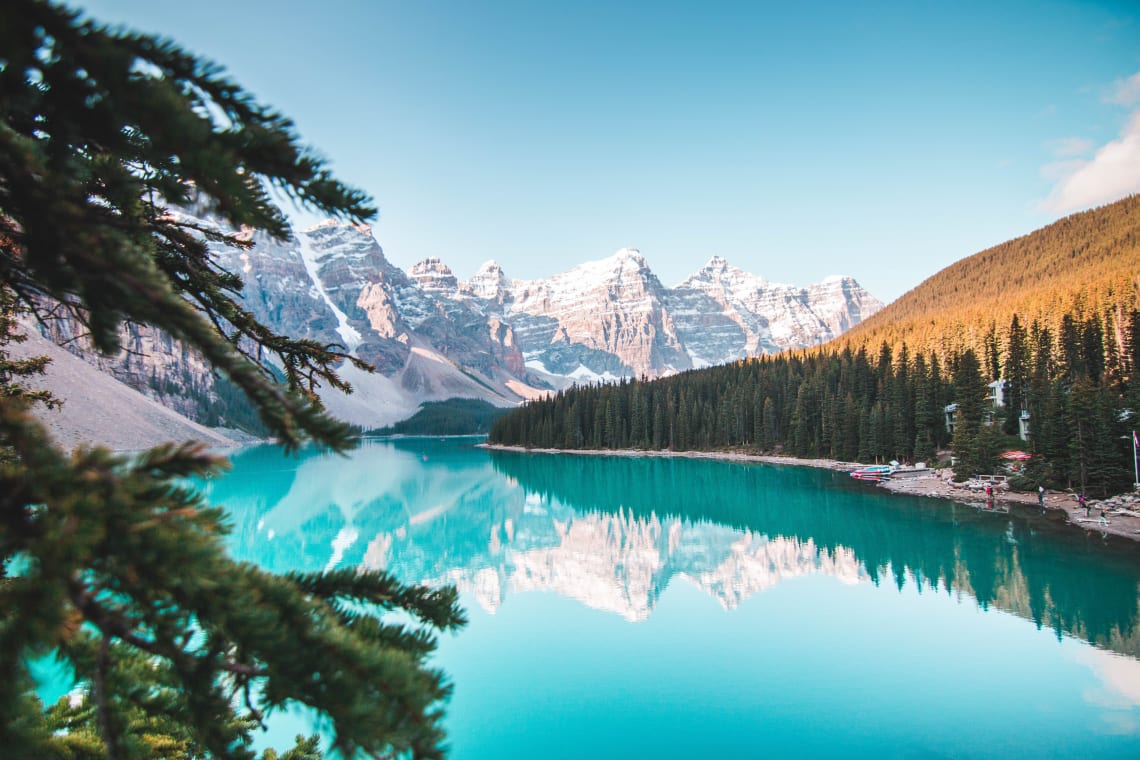 Hike in Banff National Park
Similar to Jasper, Banff National Park offers many of the same gorgeous landscapes but both are unique regardless of a few similarities.
When visiting this forest you'll be amazed by glaciers and beautiful snowy mountains.
Walk the thrilling Capilano Suspension Bridge
Located in Vancouver province and open 10 AM to 6 PM everyday, this tourist destination is extremely intriguing.
It is a 140 meter long and 70 meter high bridge that sits over a beautiful forest and river escape below.
If you get a chance to visit, do not forget to bring a camera, because the views are absolutely stunning. During January, the bridge is beautifully lit with pink lights making this destination one of the best things to do in Canada.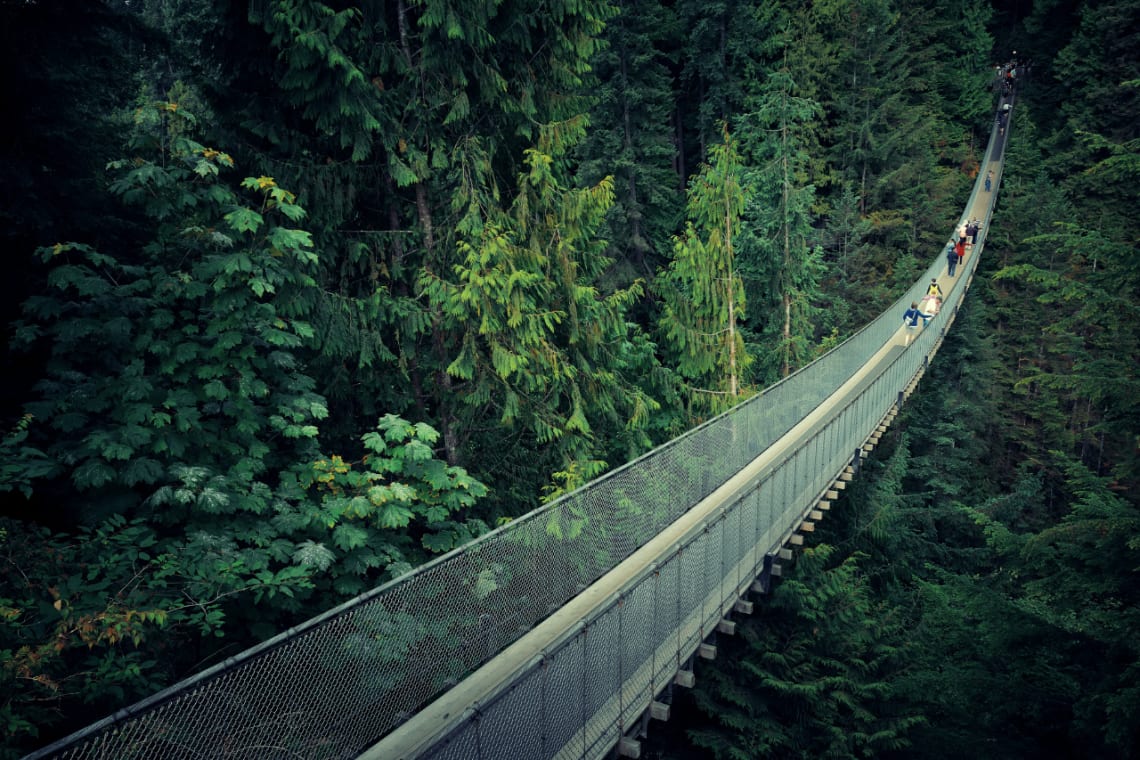 Best time to visit Canada: flight expenses and weather
There are multiple factors that come into play when determining when to plan your next trip to Canada.
Flight prices, weather (Canada can get extremely cold), and tourism openings are all first hand considerations that you should look at before booking a ticket.
When to book your ticket (and how to find affordable flights)
In order to save money in regards to tourist attractions as well as flights, it's best to travel to Canada during the off tourist season. During this time, there are less tourists visiting and the attractions as well as flights to Canadian destinations are usually priced lower.
The most affordably priced flights to Canada are often between September to November, as the summer season recently ended, adults are headed back to work and children are back on the bus to school.
Being a solo female traveler who has visited over 8 countries, I've picked up a few hacks to find affordably priced flights!
My two favorite flight search websites I browse on are Kiwi.com and Skyscanner! These websites have saved me hundreds of dollars when looking for flights and also offer amazing deals.
Don't be afraid to travel on a weekday as opposed to Friday, Saturday, or Sunday as affordable seats and tickets are commonly reported to be found Monday -Thursday while people are working.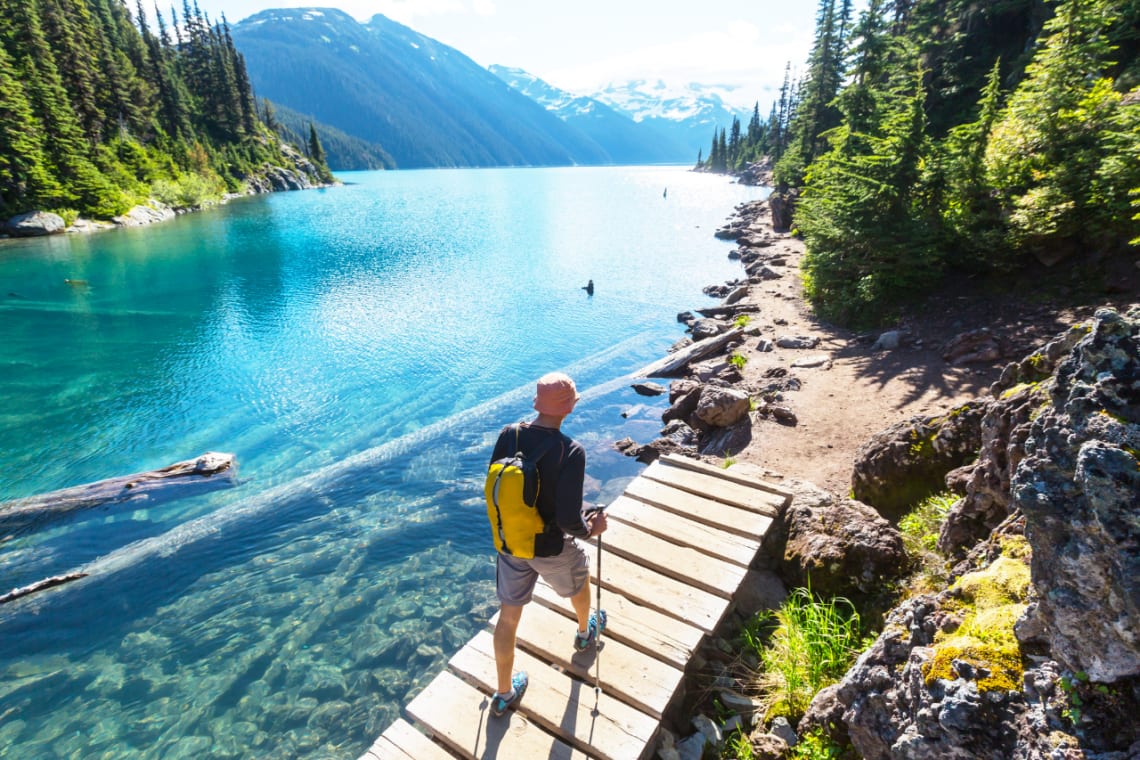 Warm season to visit Canada
Canada is a country very far north and can reach extreme temperature lows.
If you're a person that cannot stand the cold, it's better to visit the country during its summer months aka June, July, and August.
With high temperatures ranging in at around 71 Fahrenheit (around 22°C), it's the perfect weather for sightseeing and not having to worry about freezing during the nighttime.
Cold season to visit Canada
Many people like to enjoy hot tropical weather when going on vacations, whereas other people find joy in the cold. If that is you, consider visiting Canada during the fall or winter months.
During the winter months aka November, December, and January the weather reach as low as 23 Farenheit (- 5°C) or even less, depending on the part of the country.
Grab a thick puffer jacket, warm earmuffs, and have a snowball fight with a friend and drink some tea or hot chocolate during these extremely cold winter months.
The best things to do in Canada: 10 delicious Canadian must try foods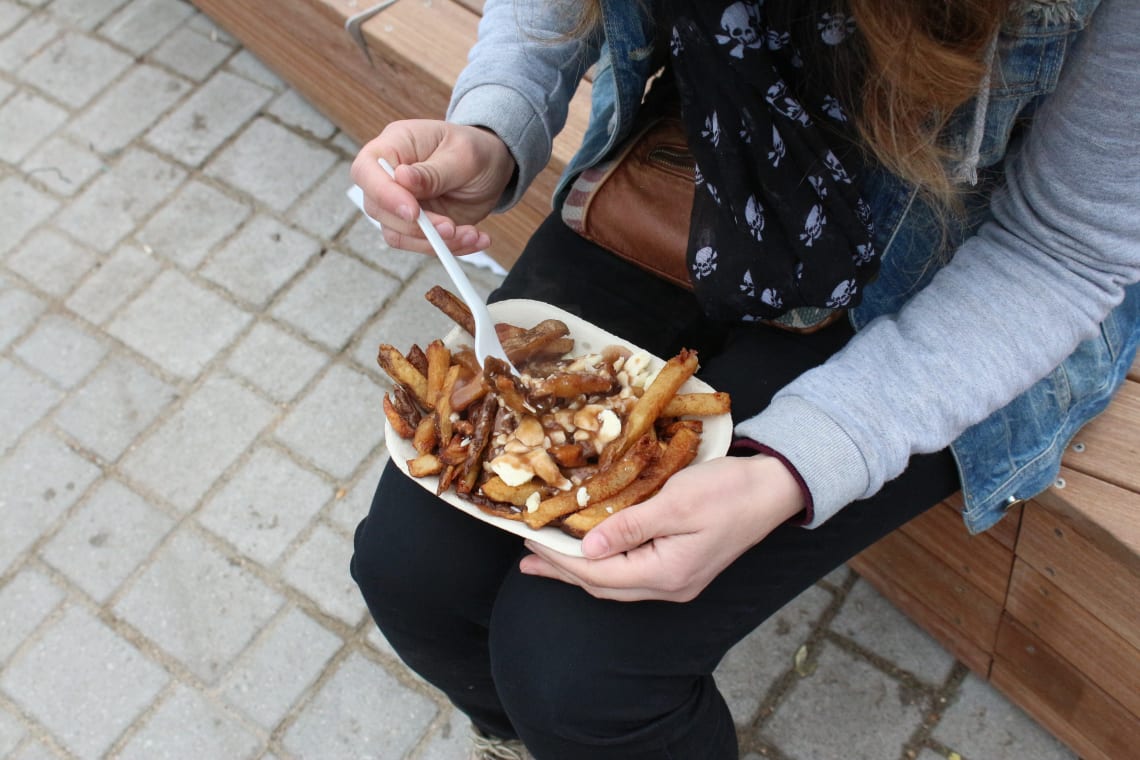 1. Poutine: is the most popular go to snack eaten by Canadians that every tourist has to try. It's quite simple actually, literally just french fries (fried potatoes) and cheese curds smothered in gravy.
If you're looking for a more vegetarian option you can choose toppings such as sauteed mushrooms, scallions (green onions), and a different array of dried or fresh herbs. But if you're a meat eater, enjoy all the world of Canadian bacon, smoked/barbecued meat, turkey, or pulled pork!
2. Timbits: another Canadian classic is the widely popular donut company Timbits. With franchises located all across the country, you can choose from flavors such as chocolate, birthday flavor, regular glazed, and old fashion.
3. Fresh fish: is an all too common protein added to many Canadian's plates due to the abundance of fresh lakes found across the country. Salmon along with Yellow Perch are some of the most popular and widely eaten fish in this country.
4. Beavertails: are a delicious and beloved Canadian dessert. You may be taking a double take on that first sentence. Don't worry, beavertails are not actually the tails of a beaver, they're just a sweet bread dish!
The base consists of fried dough, and common toppings include nutella, powdered sugar, and maple syrup
5. Hawaiian pizza: did you know this variety was invented in Canada? Known to be a controversial pizza flavor, is topped with ham, pineapple and cheese. Enjoy this delicious combination in the country of its origin!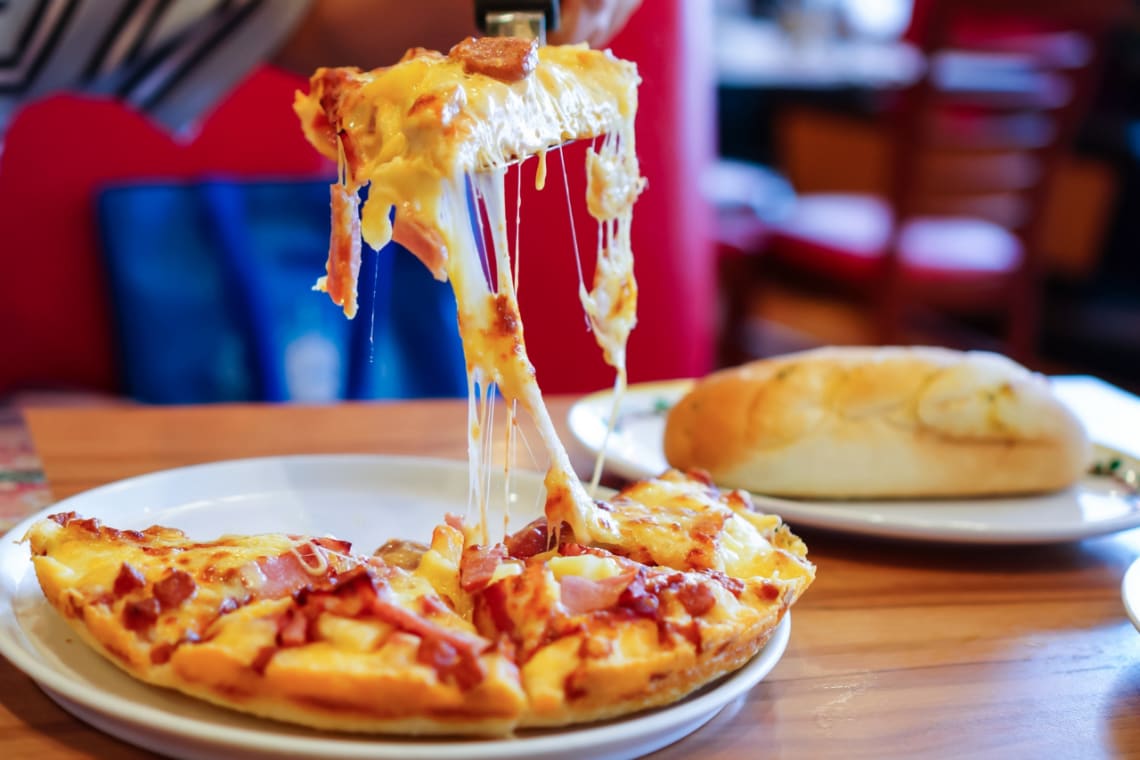 6. Bagels from Montreal: everyone knows about NYC's bagels, but Montreal has some that are equally delicious! Bagels from Montreal are contrastingly smaller than NYC bagels and surprisingly taste a little sweeter. This is because they're commonly boiled in honey water before being baked which adds an extra sweet touch to this morning bread delight.
7. Lobster is shockingly very popular in Canada. This shellfish is often served on a roll with a side of french fries and enjoyed by citizens (and tourists) all across the country.
8. Caesar Cocktail: we all know about the tomato based alcoholic drink Bloody Mary, but have you ever heard of a Caesar Cocktail? This drink consists primarily of vodka, clamato juice (tomato juice & sugar), and commonly topped with seafood.
9. Ketchup chips: a snack Canadians love to snack on is Ketchup chips! These are thinly sliced potatoes fried to crispy perfection and served with ketchup sauce or different ketchup seasonings... yum!

10. Maple Syrup: most of the world's maple syrup is found and harvested in Canada. With plenty of Maple trees around, authentic maple syrup is loved by many citizens and tourists alike.
Popular foods that are commonly topped with pure Canadian Maple Syrup are pancakes, waffles, ice cream or even chicken if you're craving that sweet and salty combo.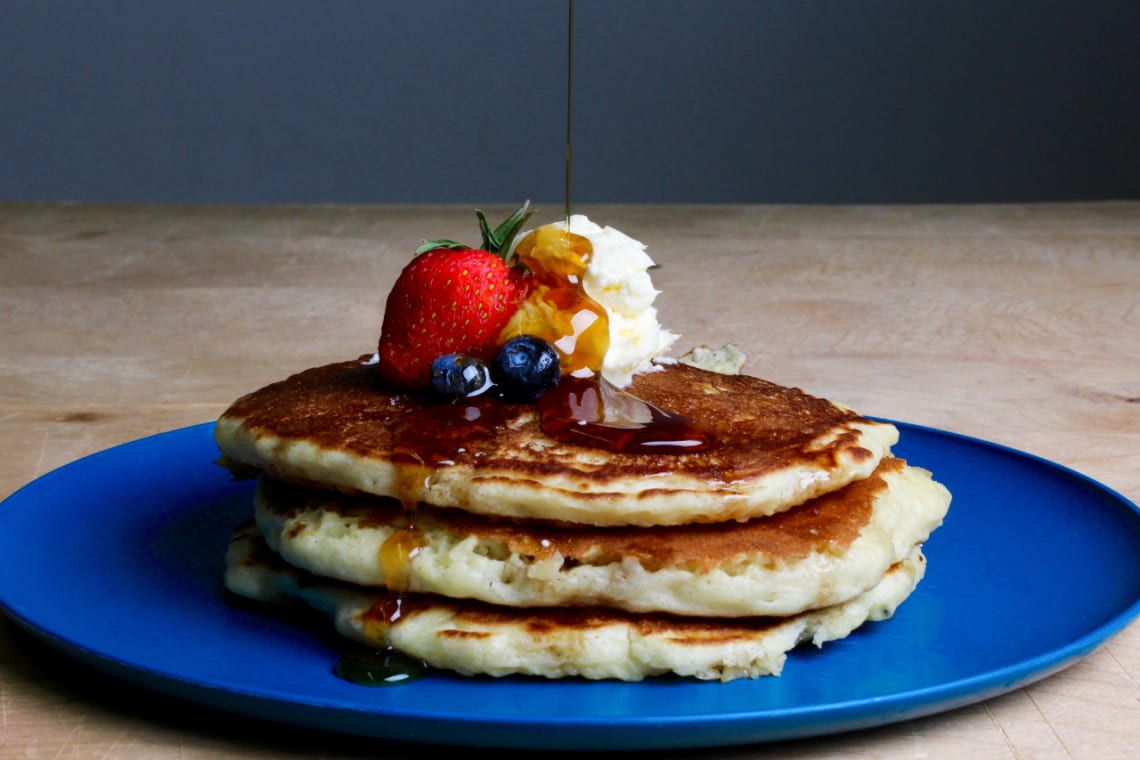 Solo visit to Canada
Heading to Canada alone? No worries! Canada has been rated one of the top safest countries for solo female travel and solo travel in general!
There are lots of hostels that you can find on the booking site Hostelworld so your chances of meeting new people and making new friends is very high.
More inspiration in Why traveling solo is a social experience and Everything you need to know about traveling the world alone.
Partner/friend visit to Canada
Planning a get-away trip to Canada with your friend or partner does not have to be stressful. Learn how to have the best travel experience in The comprehensive guide to couple travel.
Also, Worldpackers has many work-trade opportunities for couples/friends.
Family visit to Canada
Canada is an extremely family friendly destination so there should be no worries getting the family to this country for a safe and fun family destination trip.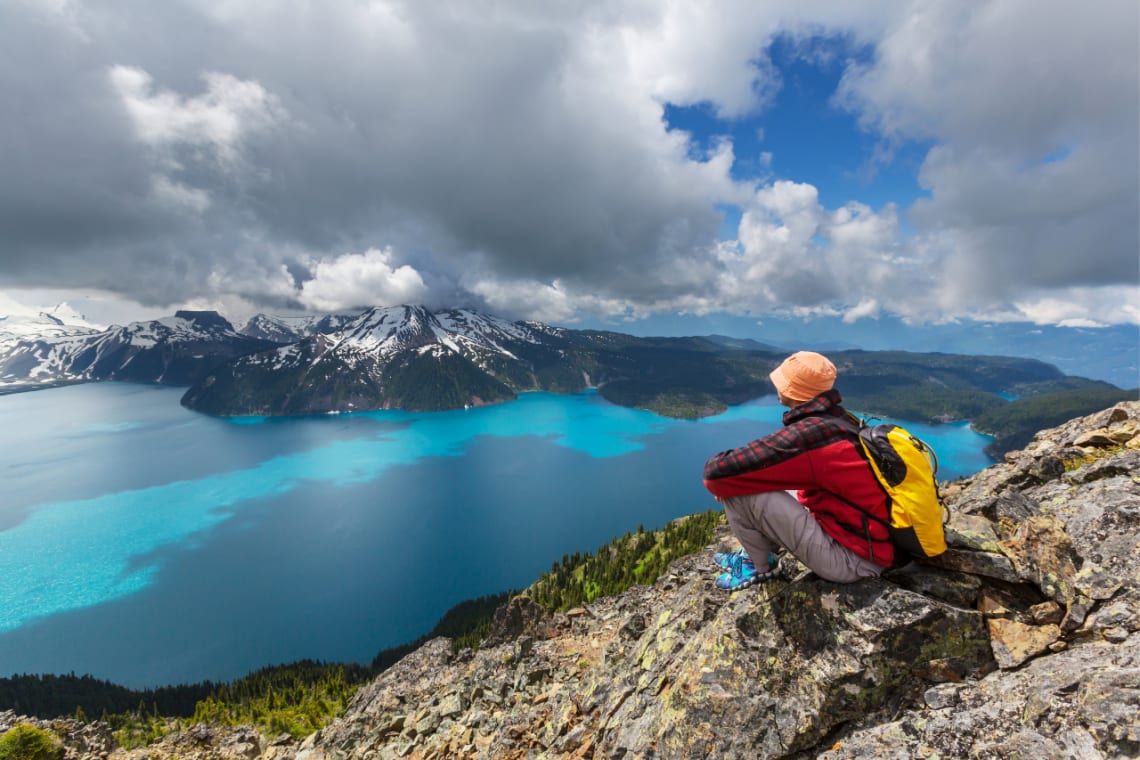 The best things to do in Canada: be part of a volunteer program
If you're on a budget but still want to visit this magical country you're in luck. Worldpackers has plenty of great work exchange volunteer opportunities that are decorated all across Canada. Some of them, are:
There are so many things to do in Canada which make its clear why it is a country loved by many.

If you would like to learn more about Worldpackers, read this article about How to volunteer abroad using Worldpackers.
And don't forget these Essential things people always forget to pack for a trip.
Now you are closer to your trip to Canada. I hope you found this article about the best things to do in Canada useful!