Top 10 safest countries we recommend for solo female travel
Looking for countries to start your next solo adventure? Check out the top 10 safest countries we recommend for solo female travel.
6min
I believe, without a shadow of a doubt, that a woman's place is wherever she wants to be. While the struggle for a world with equal rights is making progress, traveling alone continues to be an act of defiance. It's not hard to find countries where incidents of violence against women are still very high, which intimidates female travelers to a certain degree (and with good reason).
I dream of the day when women don't have to look for recommendations of safe places to travel alone. However, while this still isn't the reality, I believe that some countries are safer for female travelers than others.
So I decided to make a list of 10 countries where solo female travel can be an amazing experience. Does that mean that these places are 100% safe? Of course not. However, in our experience and according to research, they're much safer and calmer than others.
You can also check which are the most friendly destinations for Lesbian travel.
Here are the top 10 safest places for women to travel alone
.
1. Finland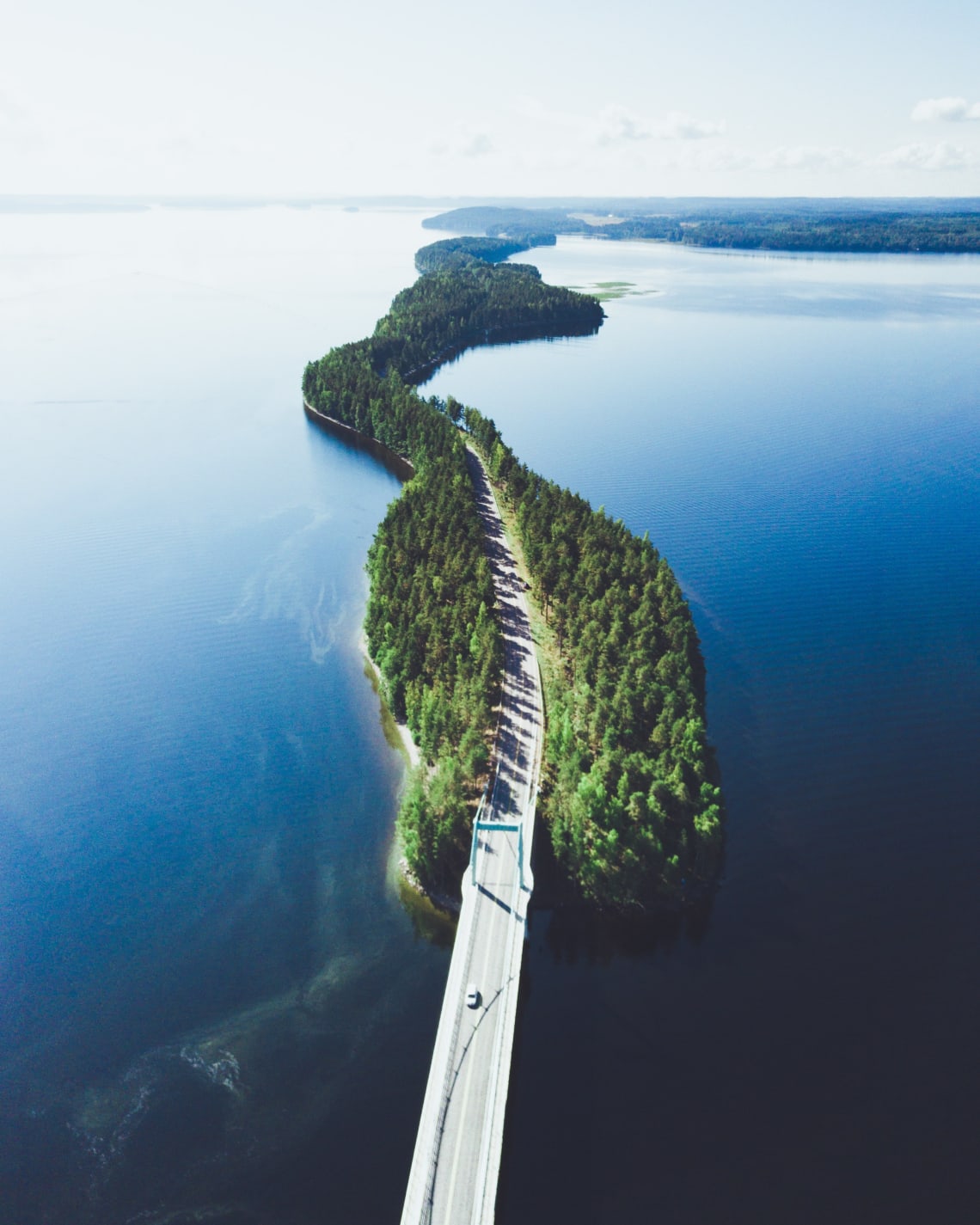 Land of the midnight sun and the Northern Lights, Finland is the ideal destination for nature lovers. There's Lemmenjoki National Park, the largest wooded reserve in Europe, and multiple other wild areas, including the region with the greatest number of lakes in Europe.
Safety: Finland is ranked number one in terms of safety by the World Economic Forum in their Travel and Tourism Competitiveness Report. Finland is one of the safest countries in Europe to travel alone, and one of the safest countries for women to travel alone!
Where to stay: Check out these incredible Worldpackers hosts in Finland.
2. Canada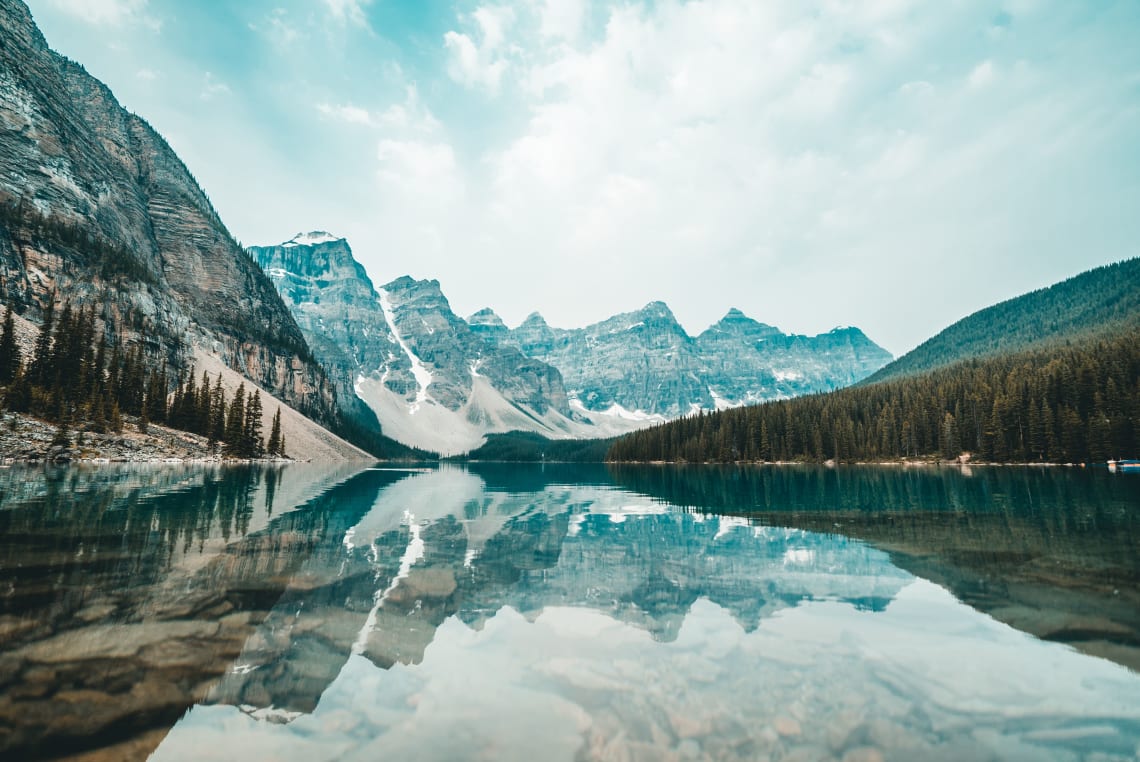 Canada is home to a wide range of landscapes, including centuries-old forests, snow-covered mountains, countrysides, and lakes. Its wilderness especially is spectacular and definitely worth the trip. What's more, their cities also have a special charm and a multicultural touch.
Safety: Of all the countries in the Americas, Canada is considered the safest destination for women travelers. Canada is also home to many of the world's safest cities for solo female travel!
Where to stay: Check out this amazing list of Worldpackers hosts in Canada.
3. New Zealand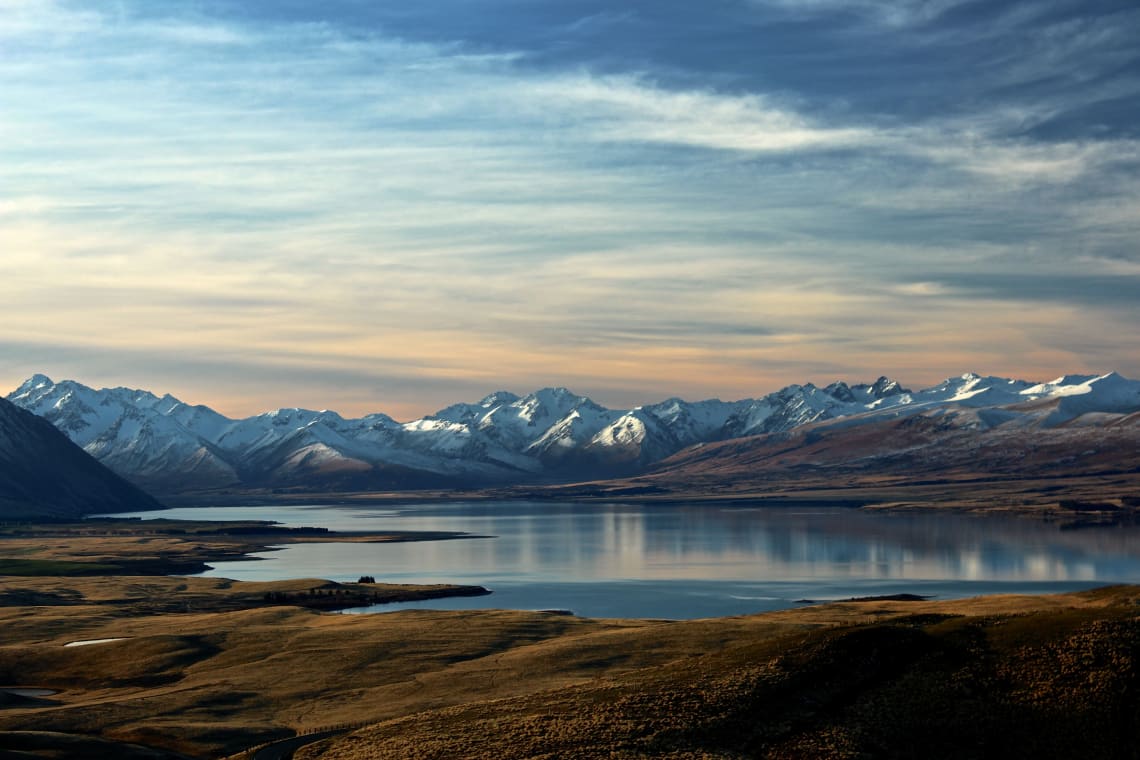 A country of otherworldly landscapes, New Zealand, or Middle Earth for Lord of the Rings fans, is the perfect destination for those who love adventure, sports, nature, or all of the above. This small country is made up of two main islands that boast extremely varied kinds of scenery. On the North Island, you'll find paradise beaches, active volcanoes, and colorful lakes. On the South Island, it's quite a different scene: snowy peaks, glaciers, and open ocean full of seals and whales.
Safety: New Zealand is considered the fourth safest country in the world to travel in, according to a survey by the Institute for Economics and Peace. Some reports consider New Zealand to be the safest country for women in the world! It's without a doubt one of the world's safest countries for solo female travelers, and safest countries to backpack!
Where to stay: From stunning beaches to snowy mountains, here's the complete list of Worldpackers hosts in New Zealand.
4. Uruguay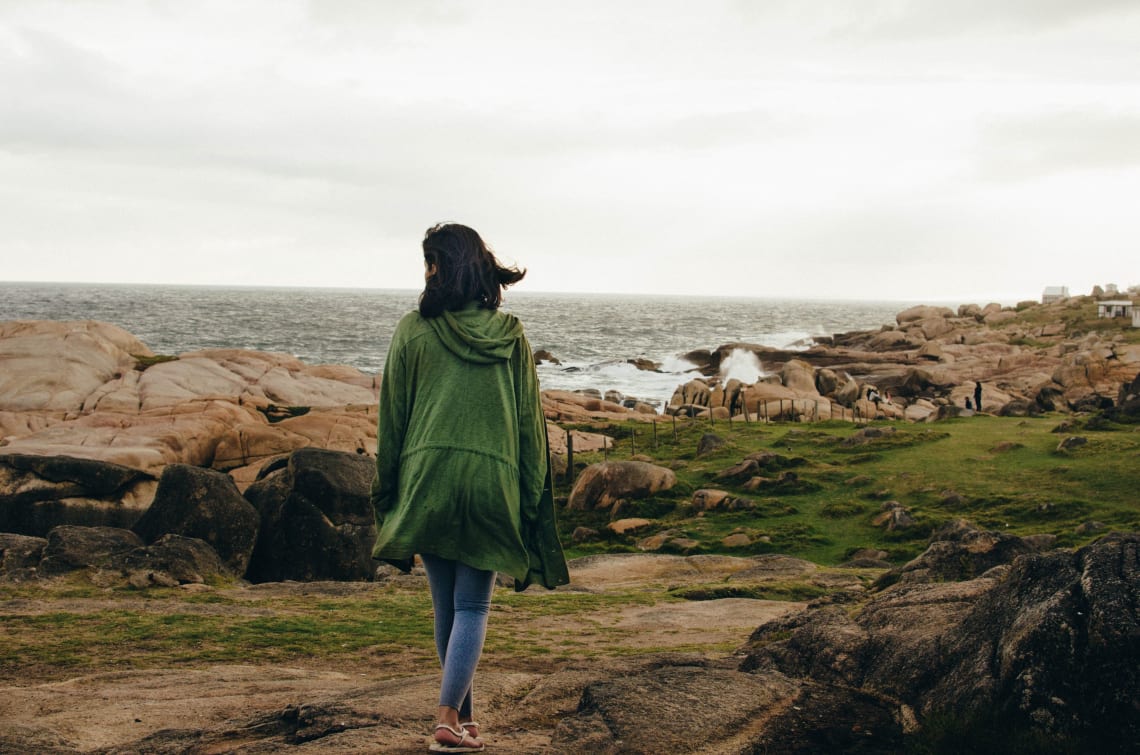 This small country, situated right next to Brazil, is a charming place with extremely welcoming people. In its capital of Montevideo, you can enjoy the beaches that create a stunning contrast with the urban part of the city. In Punta del Este, Uruguay's most famous resort town, you'll find beaches, monuments, and quiet places to relax. In Colonia del Sacramento, you have the chance to see a smaller region, full of history and charm.
Safety: Uruguay has some of the lowest crime rates in the Americas. For women wanting to visit South America, Uruguay is one of the region's safest countries to travel alone!
Where to stay: Why not exchange your skills for accommodation with one of many awesome Worldpackers hosts in Uruguay?
5. Switzerland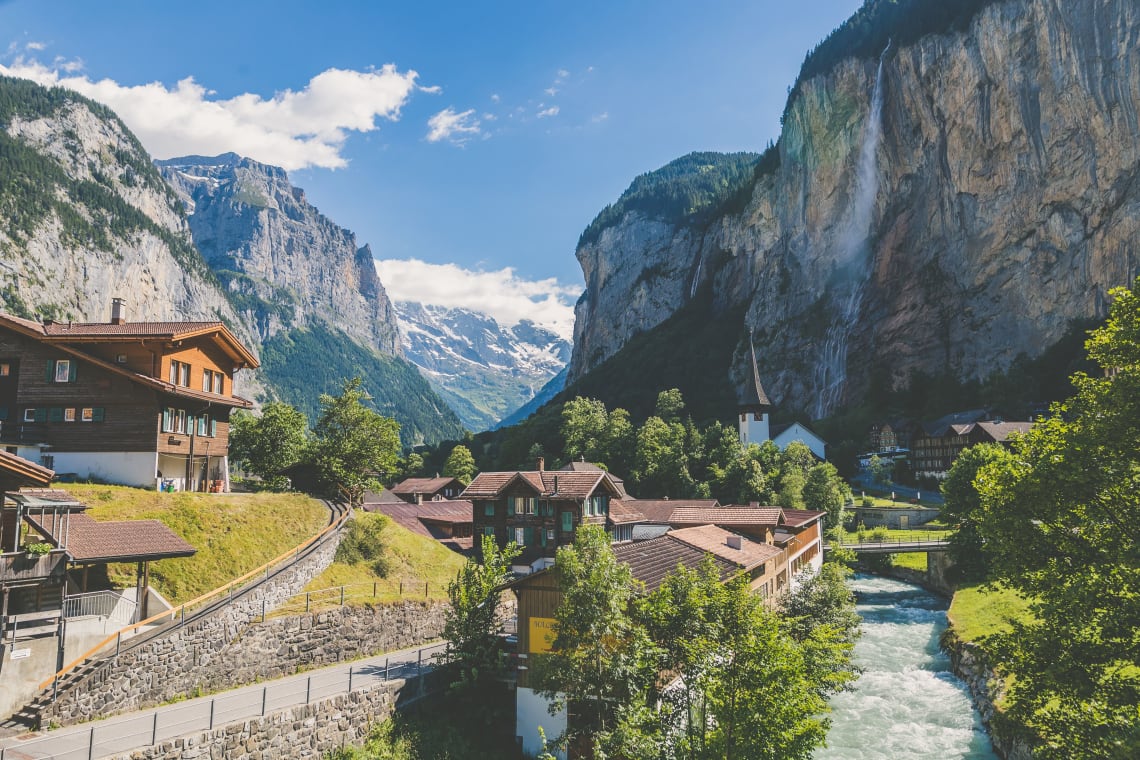 Located in the heart of Europe, Switzerland offers much more than great watchmakers. It's a country full of cultural diversity, a wide variety of beautiful attractions, and cosmopolitan landscapes that fade into breathtaking natural ones.
Safety: Switzerland is the seventh most peaceful country in the world, according to the Global Peace Index (GPI). It's an incredibly safe country for women, and one of Europe's safest places for females to travel alone.
Where to stay: With a Worldpackers host, of course! Check out all of the Worldpackers hosts in Switzerland.
6. Belgium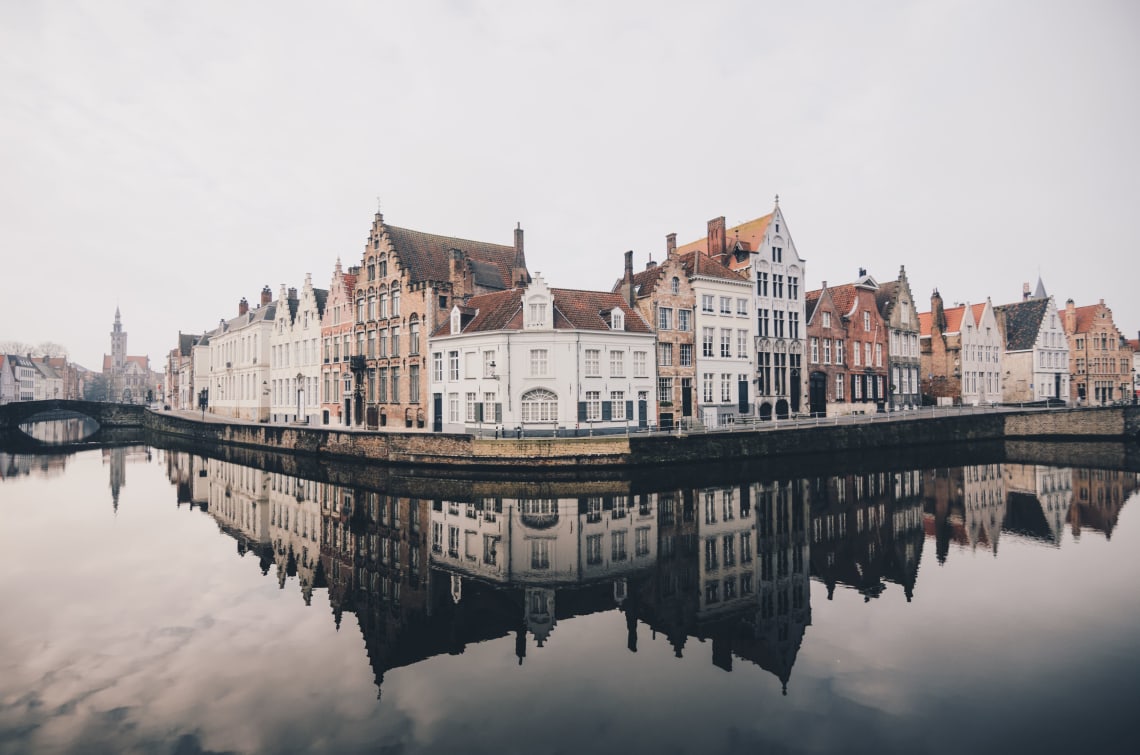 It's not for nothing that Belgium is known as a mandatory destination in Europe. The country is a real gem, with many historic sites, excellent infrastructure, and various other tourist attractions. In Brussels, you can stroll the streets and enjoy the medieval architecture, while in Bruges, you'll find a landscape worthy of a stunning romance film.
Safety: Belgium ranks tenth in the International Women's Travel Center's list of the best countries for women traveling alone. Study abroad programs are popular, making Belgium a great destination for solo young girls to meet other travelers their age.
Where to stay: Exchange a bit of work to stay for free at a 5-star hostel with Worldpackers hosts in Belgium.
7. Austria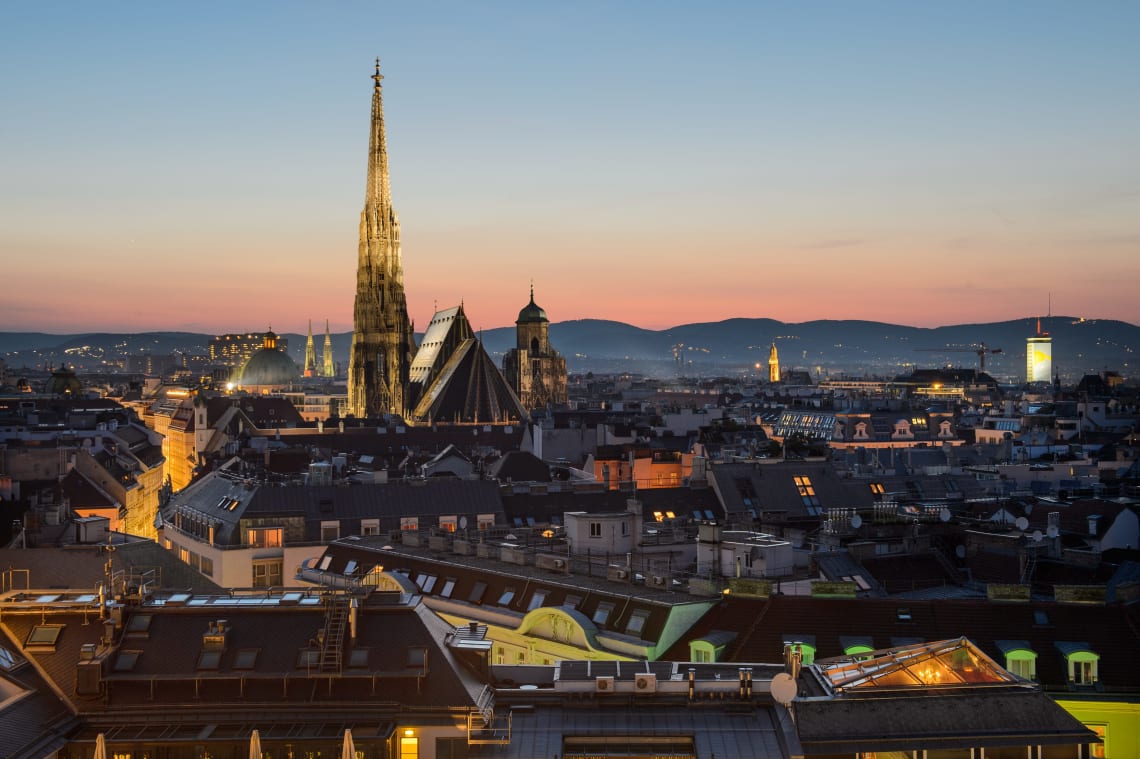 For many travelers, Austria is an almost perfect country. They say that problems seem to disappear there, which must be because Austrians enjoy some of the best quality of life in Europe. And what's more, the country has some truly extraordinary landscapes: you'll find snow-capped mountain peaks, beautiful green forests, and crystal-clear lakes.
Safety: Austria is ranked fourth in the International Women's Travel Center's list of the best countries for women traveling alone. Austria is also one of the safest countries in Europe to travel alone.
Where to stay: Why not live like a local and stay a while? Check out these Worldpackers hosts in Austria.
More useful information: The best Austrian mountains to visit and how to get there.
8. Iceland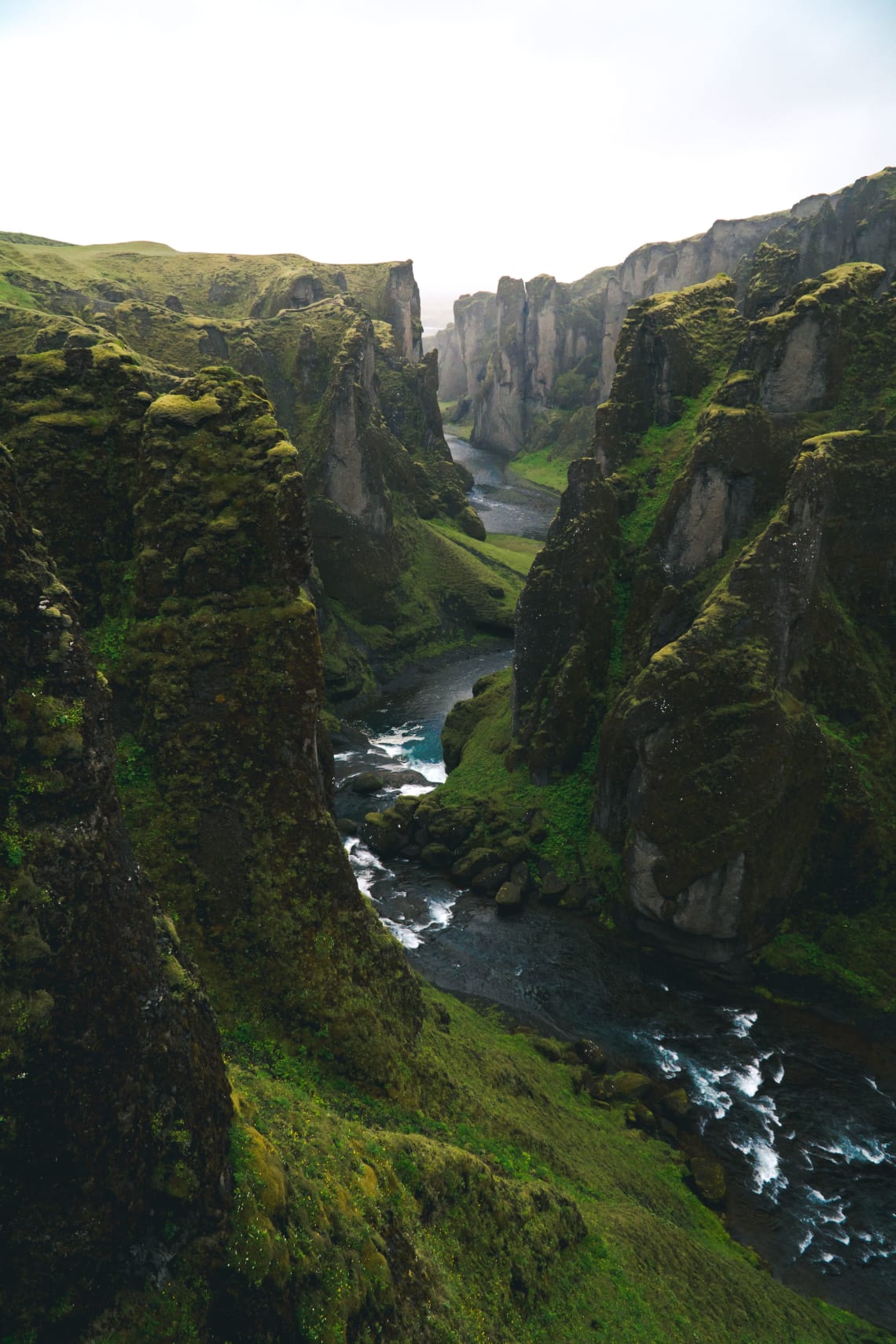 Iceland is really worthy of its name, as 15% of the country's surface is covered with ice. You can go even go walking on the ice and discover caves there. However, despite its name, the country also has a lot of fire. Yep, you read that right. This destination features no less than 20 active volcanoes. Between the ice and the fire, Iceland offers its visitors some truly magnificent sights. Its capital, Reykjavík, is very charming, with many attractions and a busy nightlife.
Safety: Iceland has the some of the lowest crime rates on the planet and is ranked number one in the Global Peace Index (GPI). Iceland is also one of the best destinations for solo girls in search of female adventure travel.
Where to stay: Exchange your skills for accommodation and experience Iceland the Worldpackers way with Worldpackers hosts in Iceland.

9. Japan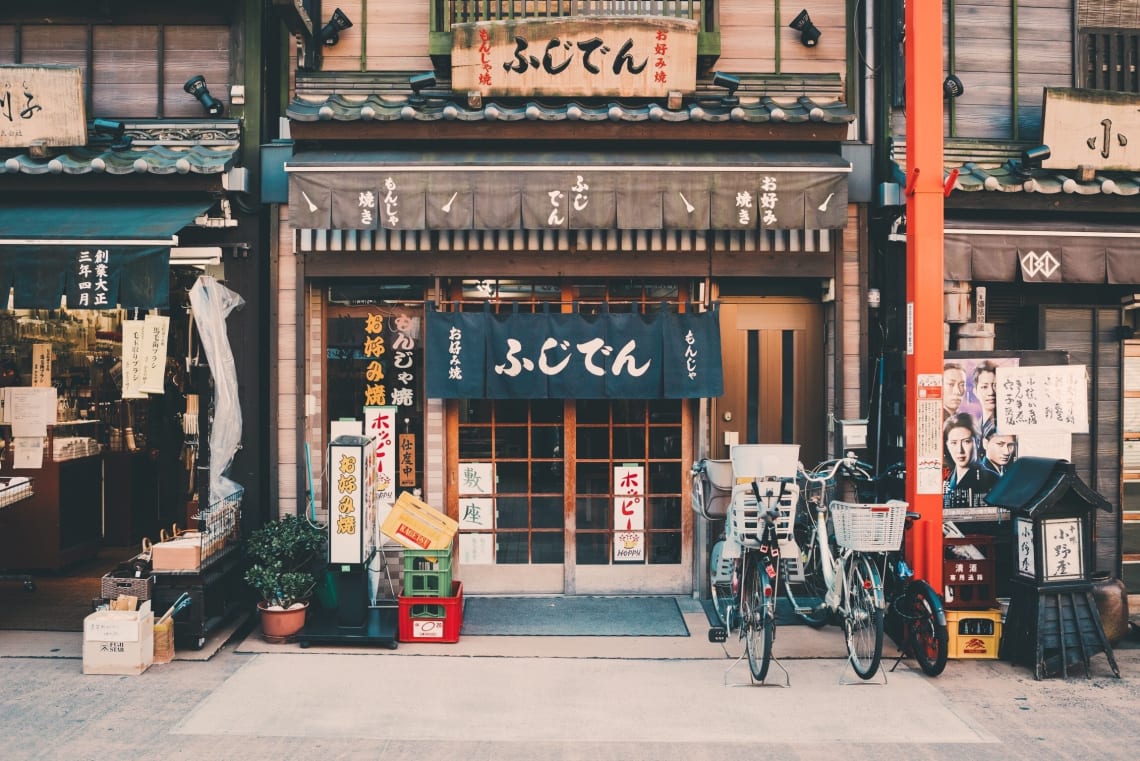 Japan is a destination where millennium-old traditions coexist with super advanced technology. However, there's much more to say about this country.
We have to mention Tokyo, a mega-metropolis considered the cleanest and best-organized in the world. And Osaka, a modern city that's charming and full of different things to do.
As well as visiting the most popular destinations, I suggest you to go off the beaten path in Japan to discover non-touristy but wonderful destinations.
Safety: Japan ranks sixth among the most peaceful countries in the world, according to the Global Peace Index (GPI). Japan is one of the world's most safe places for single female travelers!
Where to stay: Check out the incredibly unique Worldpackers opportunities in Japan and how to travel to Japan on a budget.
10. Chile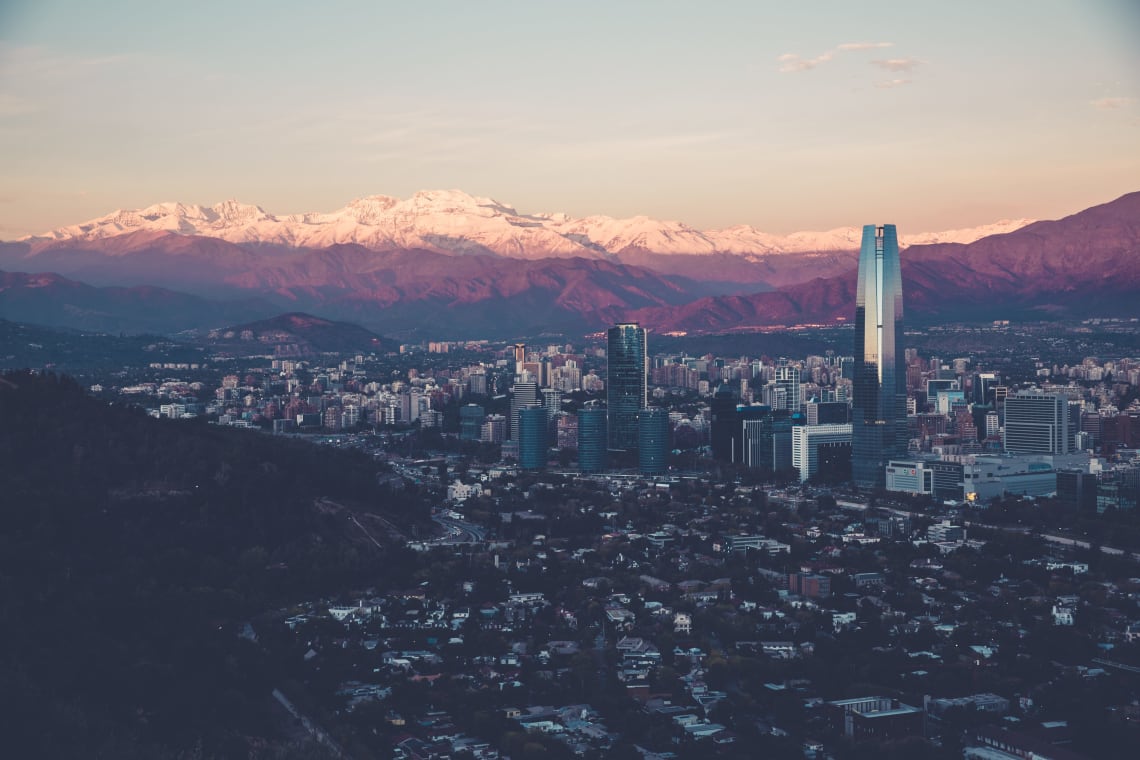 A country of unique beauty with something that's sure to please even the most demanding of travelers, Chile is full of film-worthy landscapes. These include Atacama, the most arid desert in the world, and much of the wild natural beauty of Patagonia. It also features historic cities, lively beaches, and perfect camping spots. Its capital of Santiago is especially striking, surrounded by mountains and with a wide variety of activities for all tastes.
Another great way to travel as a solo female is on a small group tour. Read reviews for top Chile tours.
Safety: Chile has low crime rates and is ranked twenty fourth in the Global Peace Index.
Where to stay: With more than 100 opportunities to work in exchange for accommodation, you can't go wrong with a Worldpackers work exchange in Chile.
Ladies, that's a wrap for your top 10 safest places to travel alone
.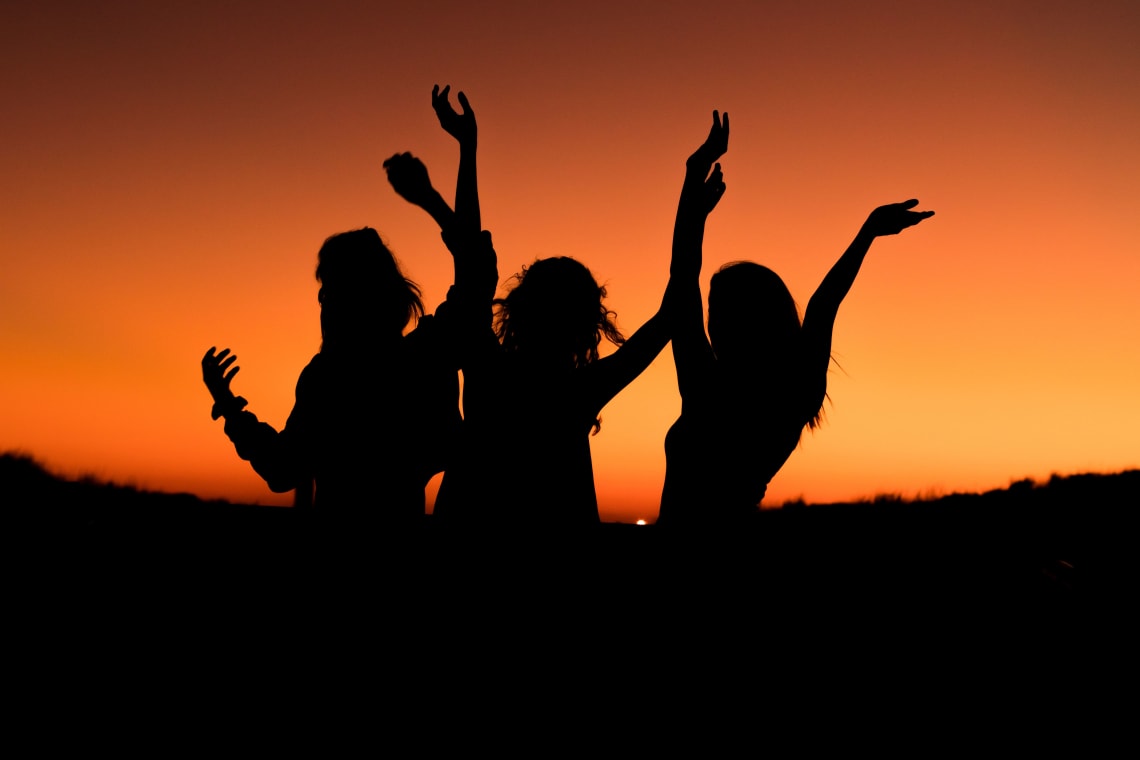 I hope you found this list of the best places to travel solo as a female useful. Know that this is just the tip of the iceberg when it comes to safe places for solo female travelers — there are also many, many other great places to travel alone!

Now you know the basics about where to travel alone as a woman, start to plan your journey safely with a good international insurance. Get a 10% discount now on Pax Assistance by clicking here!
Worldpackers verified members with Pack plans get even more - a 20% discount on Pax Assistance international travel insurance, valid for all nationalities, except for United States and Canadian citizens. If you are a US or Canadian citizen, we recommend World Nomads.

See you around the world!