Japan off the beaten path: discover 6 unique non-touristy destinations
We all have heard of Tokyo, Kyoto or Osaka, but let's dive into a little rough but surely friendly off the beaten path destinations in Japan.
10min
Many people go to Japan to experience the famous sites, but this country also has some pretty interesting country life. The more known cities such as Tokyo, Hiroshima, Osaka and Kyoto all have plenty to offer, but if you are looking for a more laid back, off the beaten path and country experience, these big and restless cities may not be for you.
If you plan to visit Japan anytime soon and are planning to head to the Osaka Castle or experience the fast bullet trains, you should definitely consider these next lesser known but equally beautiful cities.
Japan off the beaten path: 6 lesser known yet beautiful destinations
Located in eastern Asia and a country that can reach extreme highs and lows in temperature, Japan is home to many and loved by millions as a go-to tourist destination.
Japan has advanced technology as well as fast developing cities but not many people are aware of Japan's uncharted countryside.
In this article we're going to discover lesser known but equally rewarding laid-back destinations as well as the most known and booming cities in Japan.
Japan off the beaten path: Motoyama
Located in the Shikoku District of Japan, this city is the perfect nature escape for backpackers who love to be surrounded by green.
Much of the attractions here are based in nature whether it may be a walk through the park or rummaging through rice fields.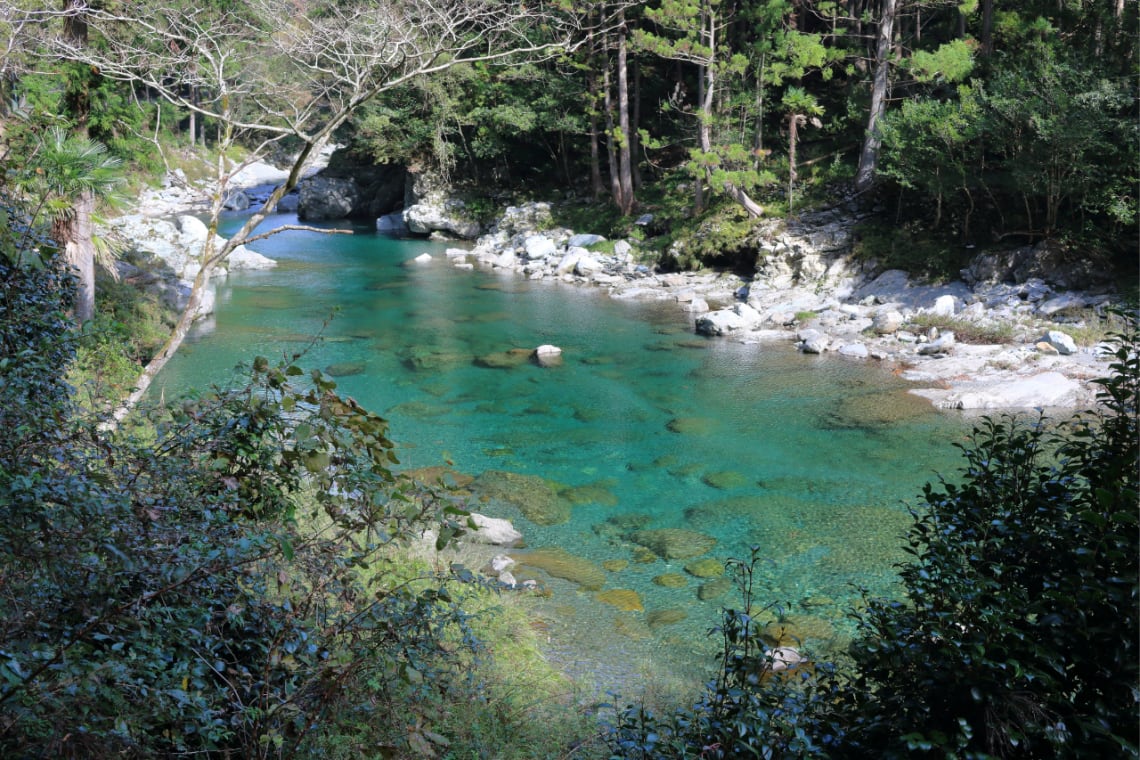 Mount Shiraga: A hike to heaven's door
Mount Shiraga is the perfect place for a relaxing hiking experience. It offers breathtaking views and is located in a forest, so this hike is not one where you would find many tourists, but it is extremely beautiful and worthy of the adventure backpacker.
Be sure to bring a camera, snacks, hiking poles, and a thick jacket as snow is common in this area.
Kizenzan Park: A break away from the city
I personally love a good park to unwind and destress from the loud noises and stressors of everyday city life.
Kizenzan is a park with glistening pink flowers and a beautiful small lake. This destination is a great place to head to when in Motoyama and you're looking to read a good book or have a solo picnic.
Enjoy statues full of history and walking trails with greenery.
Motoyama Castle: 600 years into the past
This spot dates back to the Sengoku times that began all the way back in 1467. If you're a history buff and love to learn new things about the past, this is the spot for you.
Although named as if it is a fairy palace, the Motoyama Castle more resembles a hiking trail or forest.
Yoshinobu Rice Fields: Endless hills of lush green
It has always been a dream of mine to frolic in rice fields and see this plant in its most natural state.
If you are not familiar with rice fields (aka paddy fields), this is an ancient method used by Asian farmers and originated in China. Enjoy a view from every angle of the beautiful and seemingly endless hills.
If you're looking for the most authentic, local, country experience possible in Japan, consider being part of a work-exchange. A work-exchange is when a person volunteers their time and skills at a hostel, farm, or NGO in exchange for accommodation.
Check out this farm in the beautiful and quiet Motoyama region for a completely immersed cultural experience. Strengthen your gardening and farming skills while enjoying complimentary traditional Japanese breakfast, lunch, and dinner.
Discover more about volunteering around the world: Traveling with Worldpackers: your top questions answered.
Japan off the beaten path: Komae
Komae is a city located only 23 minutes away from the bustling streets of Tokyo.
With a population severely lower than the capital of the country, Komae offers a more down to earth and slower paced society to experience Japan off the beaten path.
Japan is known for harsh winters but snowfall is usually rare for Komae, and it also gets quite warm in the summer-time.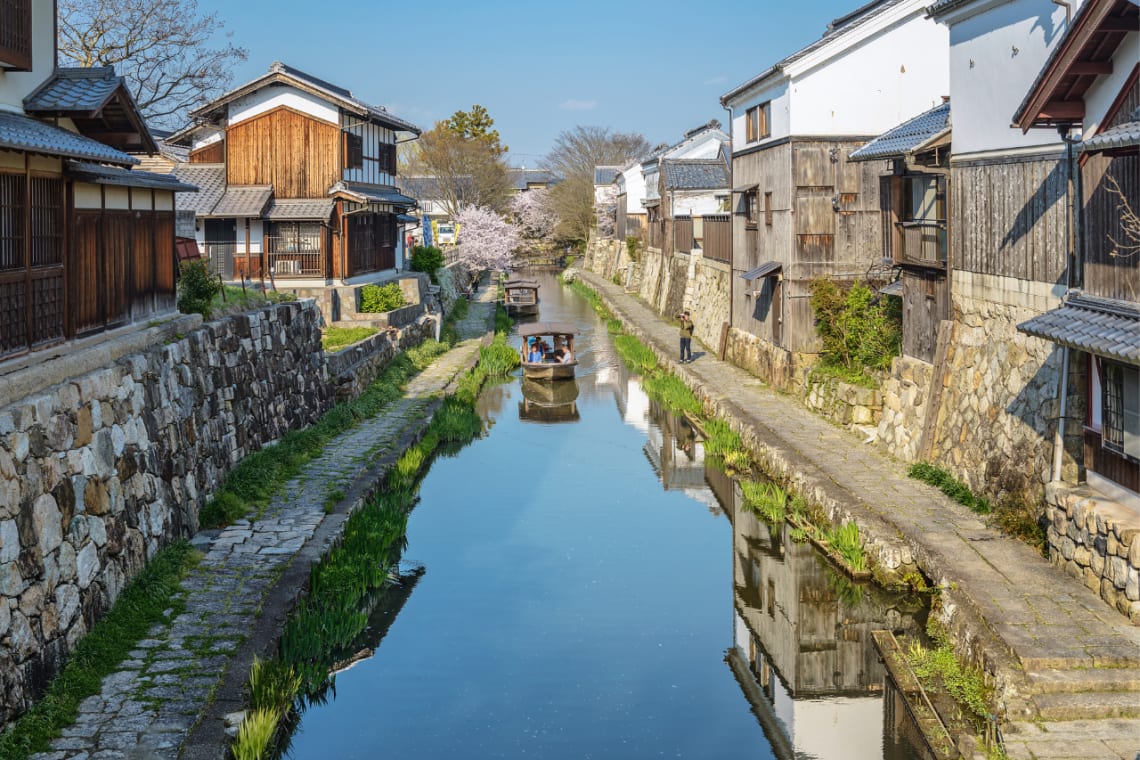 Shrines of Komae: Pay respects at religious Japanese shrines
Komae has quite a few shrines and religious temples and serves as the perfect destination for those itching to know more about Japanese religion and culture.
The country has their own way of approaching shrines and other ancient sites so it is important to know which customs to reserve while visiting such a place.
Be sure to wash your hands & mouth, take off shoes before entering inside, and only take photography where it is permitted.
Izumi, Komaihie, Iwado Hachiman and Senryuji Temple are just a few of the many shrines located in the city of Komae.
Parks of Komae: Bring the family (or just yourself)
If you're like me, you enjoy heading to the park with a nice book or a picnic basket full of fruits to enjoy nature and a low cost/budget day trip.
When I visited San Francisco, California, most of my days were spent at their many free parks where I people watched, ate fruit, and enjoyed the sun.
Head to Maehara, Nishikawara, or Nagoya Ryokuchi Park for a completely free and relaxing day experience.
Experience relaxed local living with Japanese residents in Komae: Test out your skills and exchange 10 hours of cleaning per week for accommodation! On your off days, ride a bike around town and search for authentic Japanese street food.
Japan off the beaten track: Yamanashi
Yamanashi is a prefecture or area of Japan located on the island of Honshu. It has many sites to see for the solo backpacker or the entire family.
With the capital city being Kofu, Yamanashi is a destination known for the famous Mount Fuji and instagram worthy pink cherry blossoms.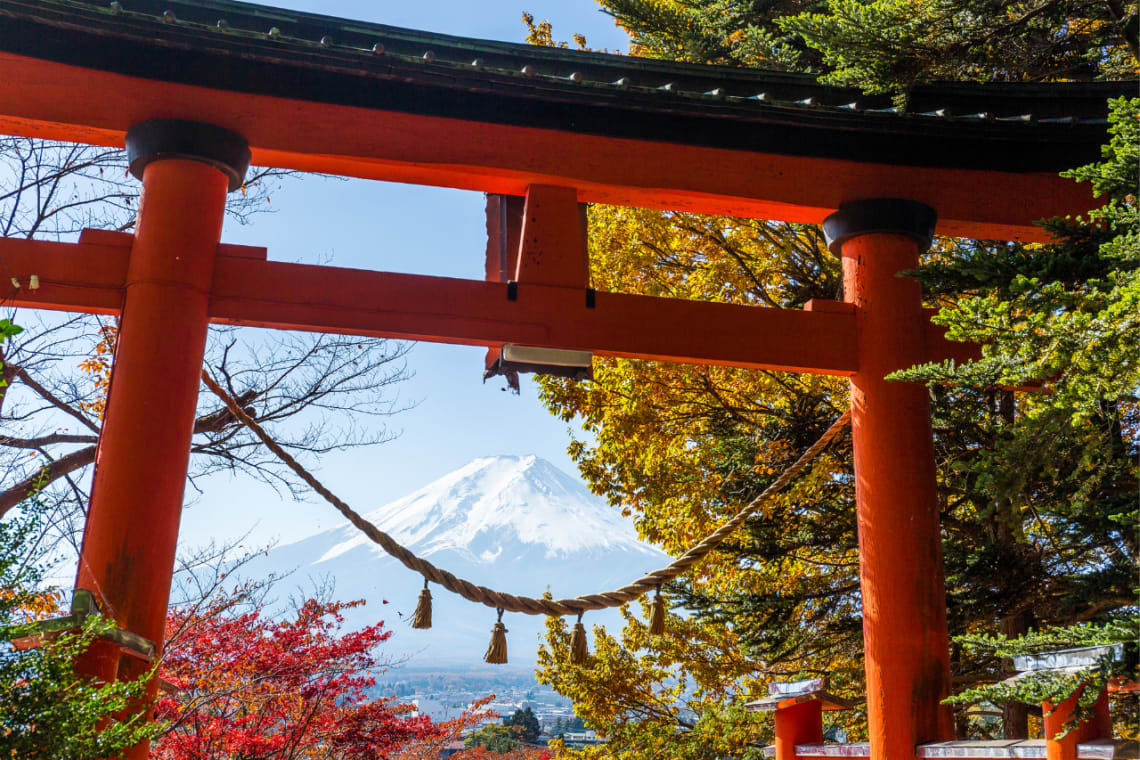 Mount Fuji: The go to Yamanashi hot-spot
Probably one of the most known destination spots in Japan is sightseeing Mount Fuji. Whether you're an adventure junkie and desire to climb to the peak or more of a sit and watch person, seeing and exploring this mountain is for everyone.
Head to Lake Yamanaka or Motosu to capture a jaw dropping picture of the mountain with a beautiful body of water just in front.
Lake Kawaguchiko: Gateway to Mount Fuji
Offering stunnings views and freezing winters, Kawaguchi is another gateway to perfect views of Mount Fuji.
Head to the lake in peak summer time (June or July) to capture a picture of Mount Fuji lying abreast a bed of gorgeous lavender fields.
Have fun at Fuji Q Highland Amusement Park
If you want to take a small break from nature to experience a classic Japanese amusement park, Fuji Q is the place to go!
A day pass costs about 6300 yen or around USD 50, and allows you to experience as many rides (and screams) as you can get.
Opened in 1961, people have been enjoying fun on seven rollercoasters and you can too!
Chureito Pagoda: Picture perfect views
This next location is the perfect spot for social media influencers to head to and capture pictures and videos of a lifetime.
If you head to Chureito Pagoda in spring or April time, you can treat yourself to one of the best views of Mount Fuji, with cherry blossom trees in the forefront.
Want to have a daily view of the beautiful Mountain Fuji? Consider doing a work trade for this Guest house/hostel in Yamanashi! All you have to do is volunteer 4 hours of your day dedicated to cleaning and maintaining upkeep of the given area.
Keep reading: First time working at a hostel? Here's what you need to know.
Japan off the beaten path: Nasu
Known for its many hot springs, Nasu is the perfect getaway that offers a break away from the fast paced society of Tokyo.
Sitting at a 2 hour drive away from Tokyo, this city is mostly known by Japanese locals but is truly a gem to tourists that make their way over here to experience Japan off the beaten path.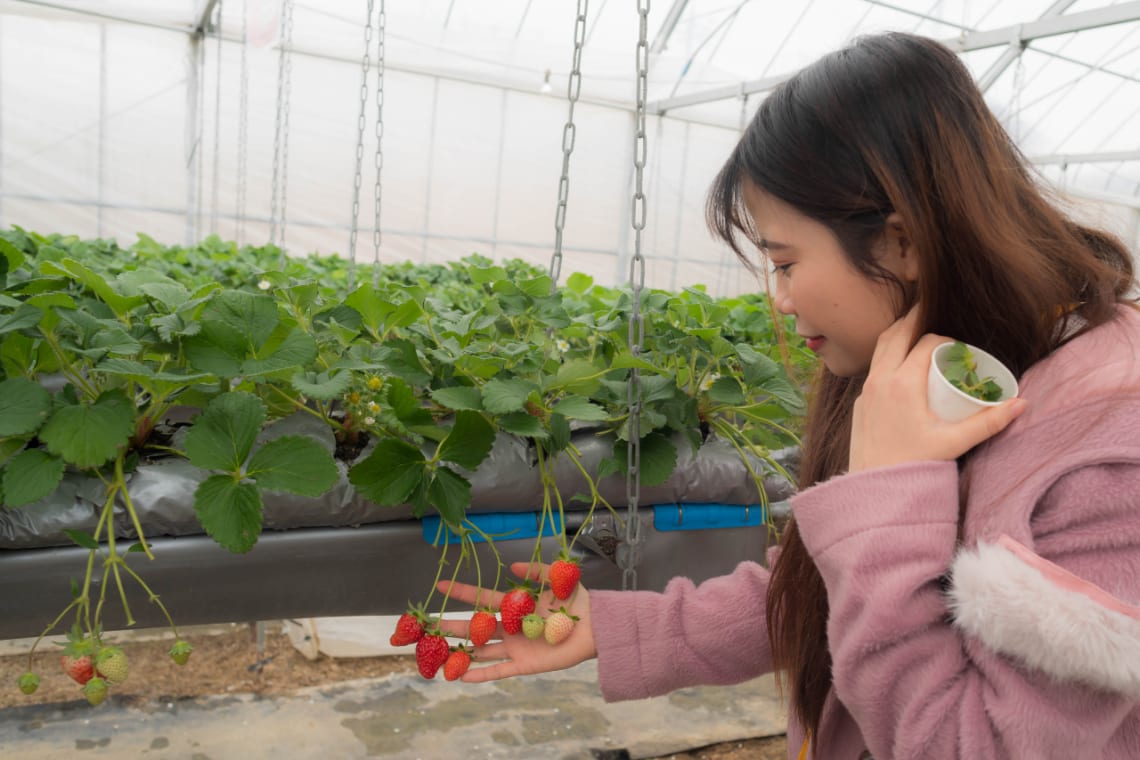 Strawberry Farm Picking: The best strawberries in the country
Also known as the Strawberry Kingdom, Nasu is known to have the best strawberries in all of Japan.
These strawberries have a sweet aroma and taste that will leave you craving more. There are many strawberry farms decorated all over the prefecture so don't worry about not being able to find a spot to get picking.
Nasu Yuzen Shrine: Hot springs and foot baths
This is another beautiful Japanese shrine with hot springs and even a foot bath. Pay respects to the universe by following Japanese traditions when entering a shrine. This spot is open 24 hours, but you may not want to go here at 1 AM…
Shiobara Onsen Hot Springs
With a story that is older than 1200 years, head to these hotsprings if you want to relax and spend the day eating delicious Japanese food and sightseeing.
Travelers can kayak, explore Ryuka or Kaiko falls, or walk across the suspension bridge that withholds stunning views below.
Want to stay in Nasu long-term? Volunteer for this rural Japanese farm and reap the benefits of growing your own food! Enjoy two days off per week and free hiking tours in the nearby nature surrounding area.
Looking for volunteering in a farm, check out this 6 organic farm volunteer opportunities to apply for today.
Japan off the beaten path: Takaoka
Located in the Toyama Prefecture, Takaoka has a deep history with the production and trading of metal.
The city is on the Eastern Sea of the country and has a population of a little over 400,000 residents.
Takaoka is decorated with must-see nature sites and is home to the Daibutsu Buddha and famous for the cherry blossom season.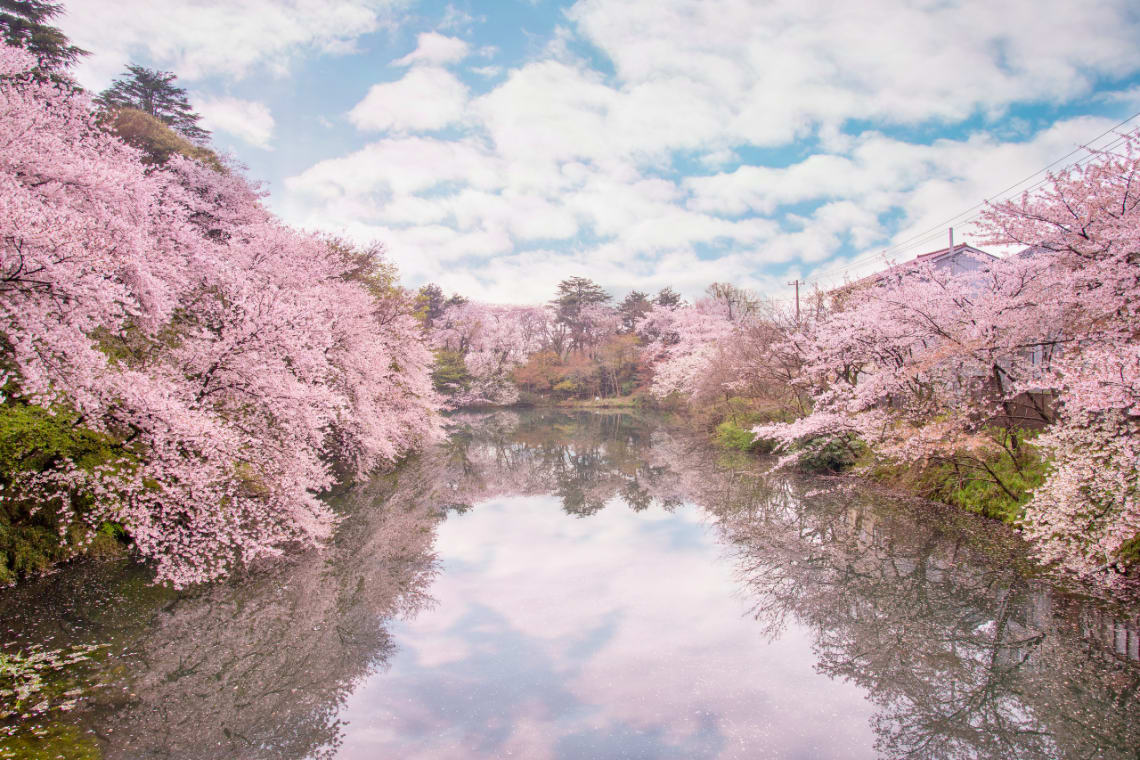 Amaharashi Coast: Beach with a mountain view
Although there are blue waters and sandy scapes, this beach is not necessarily one you would want to swim in.
The beach coastline is a spot to see for the ocean water and clear view of Mount Tsurugi. The site is free and open throughout all seasons of the year and offers beautiful snowy mountain top views during the winter time.
Daibutsu Buddha: Visit one of the biggest Buddhas in the area
Sitting at a whopping 13 meters tall, the Buddha weighs 65 tons or 143,000 pounds! Construction of this great monument took about 30 years to complete and was burned down many times as it was originally created with wood.
Continue your day visiting the Takaoka Kojo Park
This park is not too far away from the Daibutsu Buddha making these two the perfect combination for a day trip.
There are remains of a mighty castle built all the way back in 1609 that is worth seeing if you visit Takaoka.
Every spring from the start of April, the park offers a celebration of the beautiful spring cherry blossoms. Spring time is the perfect season to visit this park and smell the delicacy of the flowers' aroma caressing through the air.
Zuiryuji Temple: Historical architectural design
A historical monument built in 1659, this temple is beautifully designed to be appreciated by the finest of architects or any tourist.
Admission is only 500 yen and the spot opens at 9 AM making this temple a great spot to learn more about Japanese culture and buddhism.
Enjoy local Japanese culture at this rural lodging house. Experience living in an all wood cabin and eating traditional free breakfast, lunch, and dinner. In exchange for the once in a lifetime experience and accommodation, spend your time volunteering by helping out in the garden and housekeeping.
Japan off the Beaten path: Miyazaki
The prefecture of Miyazaki is the spot for nature lovers to enjoy the lush scenery as well as the different shrines and museums this area offers.
Lots of hills and other nature views to behold, a traveler will certainly need a camera when they visit Miyazaki.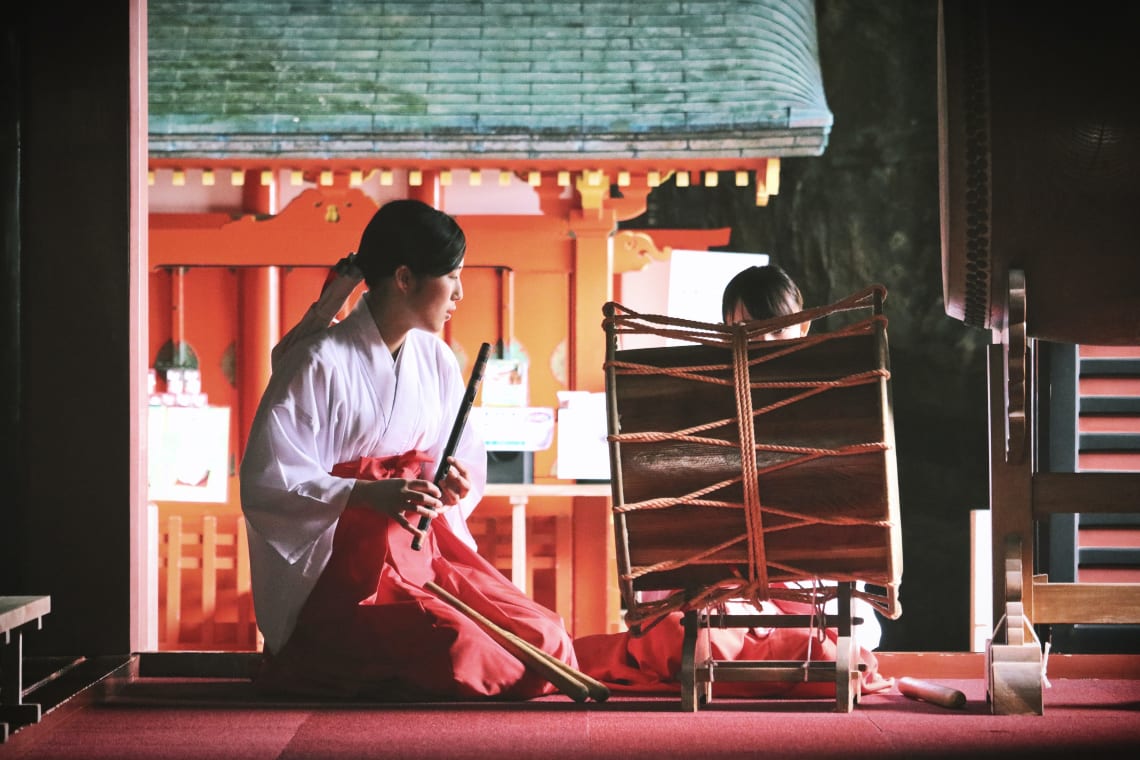 Heiwadai-koen & Udo Shrine
Constructed in 1940 in honor of Emperor Jimmu, this mystical park is home to the Peace Tower (Heiwadainoto) monument that towers a height of 180 meters (591 feet).
Heiwadai is open 24/7 and has free entrance which is every budget traveler's dream. The park is only a 15 minute walk away from Miyazaki Shrine which makes these two destinations the best pair for a budget day trip in Miyazaki.
View breathtaking drops of the nearby ocean when you finish your sightseeing at the shrine and enjoy the salty sea air.
Takachiho: Resting place of the Sun goddess
Takachiho is a Japanese town that has a deep culture of mythology and cultural gods/goddesses. Legend has it that the sun goddesses made her way into the cave in an attempt to find peace from her mischievous brother.
Visit this town to learn more about the cultural aspect in the Amano Shrine as well as the natural beauty of the nearby gorge.
Kirishima: Volcanic hotsprings
Home to thousand year old shrines, volcanoes, hot springs, and museums, Kirishima is the definition of off the beaten path Japanese exploring.
Have you ever been to an outside museum? Head to the Kirishima open air museum to strengthen up on your Japanese history and sneak a peak of Kurino.
Head to Miyazaki to experience the best surfing in all of Japan! With only 3 hours of work a day of cleaning, reception, and housekeeping work, trade in Miyazaki is sure to be an unforgettable ordeal.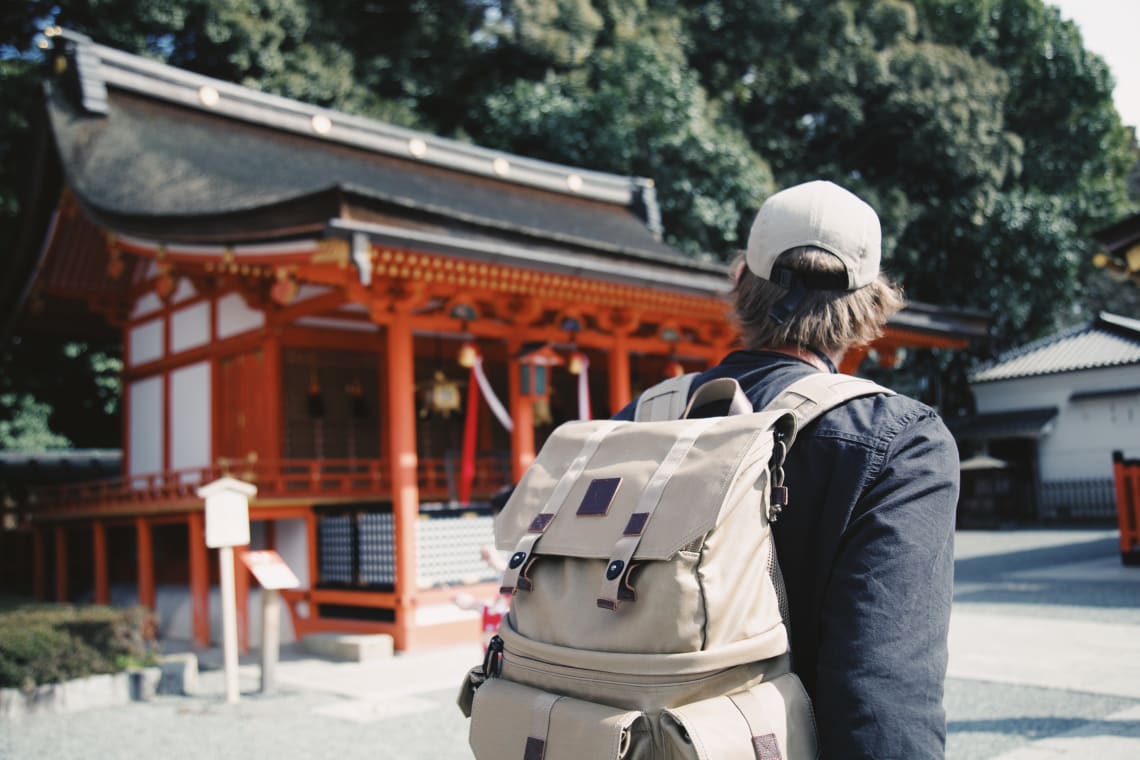 Gap year in Japan: Backpacking and taking a break from school
Japan is such a great destination to take a break for a couple of months (or more) and enjoy a gap year!
A gap year is when a high school student passes their higher education in pursuit of travel and simply having the desire to explore more of the world than just a classroom.
Simply view one of the volunteer opportunities in Japan on the Worldpackers website and explore an array of destinations waiting for the next adventure traveler.
For this adventure you will need a good international travel insurance, so get now a 10% discount on Pax Assistance by clicking here! If you are a Worldpackers verified member with one of the Pack plans, we are giving a 20% discount on Pax! *Valid for all nationalities, except for United States and Canadian citizens. If you are a US or Canadian citizen, we recommend World Nomads.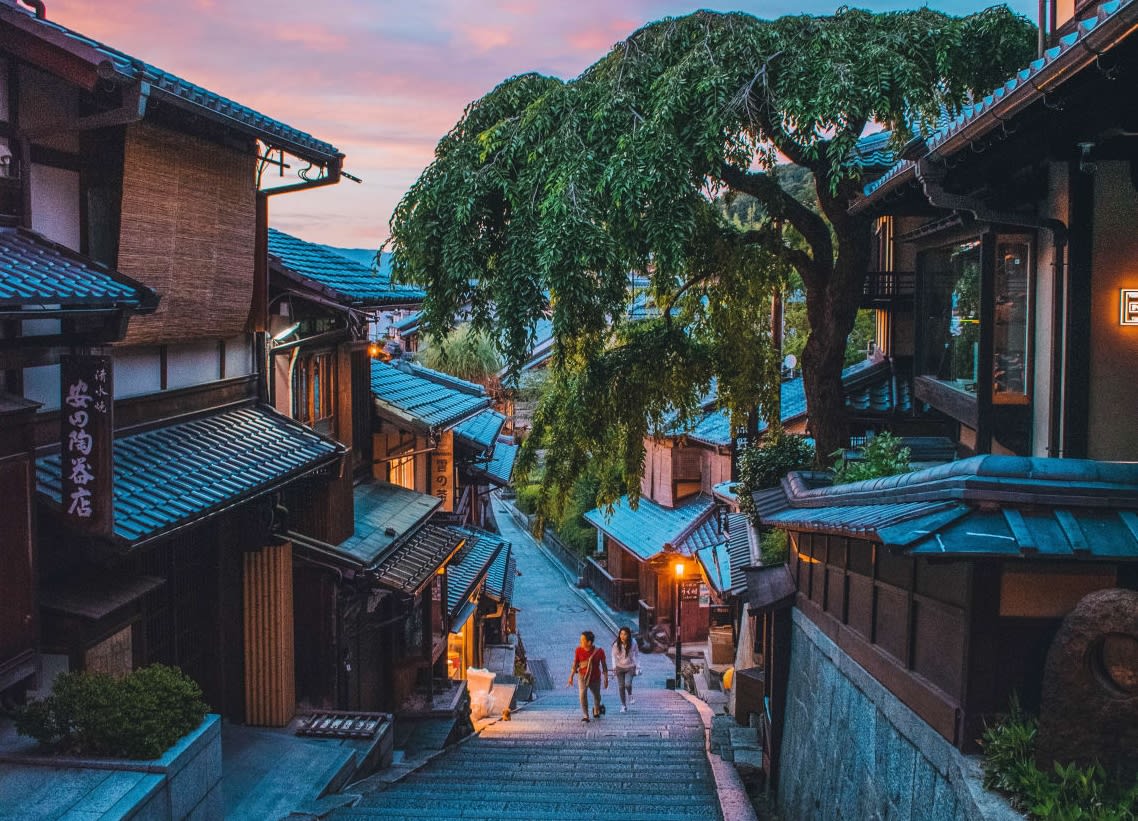 Japan is a country on many travelers' bucket list but be sure to also view and experience the countryside of this lovely island!
If you would like to explore and volunteer in Asia, check out WorldPackers' 883 volunteer opportunities in destinations such as: Nepal, South Korea, India, Vietnam, and of course Japan.