What is a gap year? What are the best things to do during a gap year?
What is a gap year and why should you take a gap year yourself? This article dives deep into gap year ideas and what do during a gap year abroad.
5min
What is a gap year?
Typically, a gap year is a year-long break before or immediately after college or university.
Many people choose to spend their gap year traveling the world alone while educating and developing themselves as they go.
How to decide what to do during a gap year
For some people, deciding what to do during a gap year comes easily. It's a passion project that they've always wanted time to explore, an activity that will give them clarity for the future, or a bucket list destination that calls to them.
For others, the idea of a gap year in itself is the draw and they're left trying to figure out how to fill it (raises hand).
I would recommend planning a gap year like you would a tetris puzzle.
First, figure out your finances and how much time you'd like to spend on your gap year.
No one says that a gap year has to be exactly 12 months! Worldpackers does make travel significantly less expensive, but there is no doubt that you'll still need funds for airfare and other expenses as you go.
Don't forget that you'll also need to build in some cushion into your travel budget for what I fondly call "returning to real life."
Next, figure out which blocks you have to work with. What projects are you going to work on? What destinations are on your must-visit list?
Reach out to Worldpackers hosts and volunteer programs early and often. Research in your sleep and ask really good questions to your potential hosts. Later on in this article, you'll find some great examples of the type of "tetris pieces" you might fit into your gap year for your consideration.
Don't forget to consider seasonality and of course, give yourself some downtime to explore the destinations you visit. Before taking off, learn how to find cheap airfare and research seasons and attractions in each potential destination.

Lastly, give some thought to your return back after the fact before you set off on your gap year after college or otherwise. Taking a few moments now to anticipate your needs and plan for them will make the often harsh return to reality that much easier.
Keep reading: I skipped college to travel: Traveling the world instead of higher education.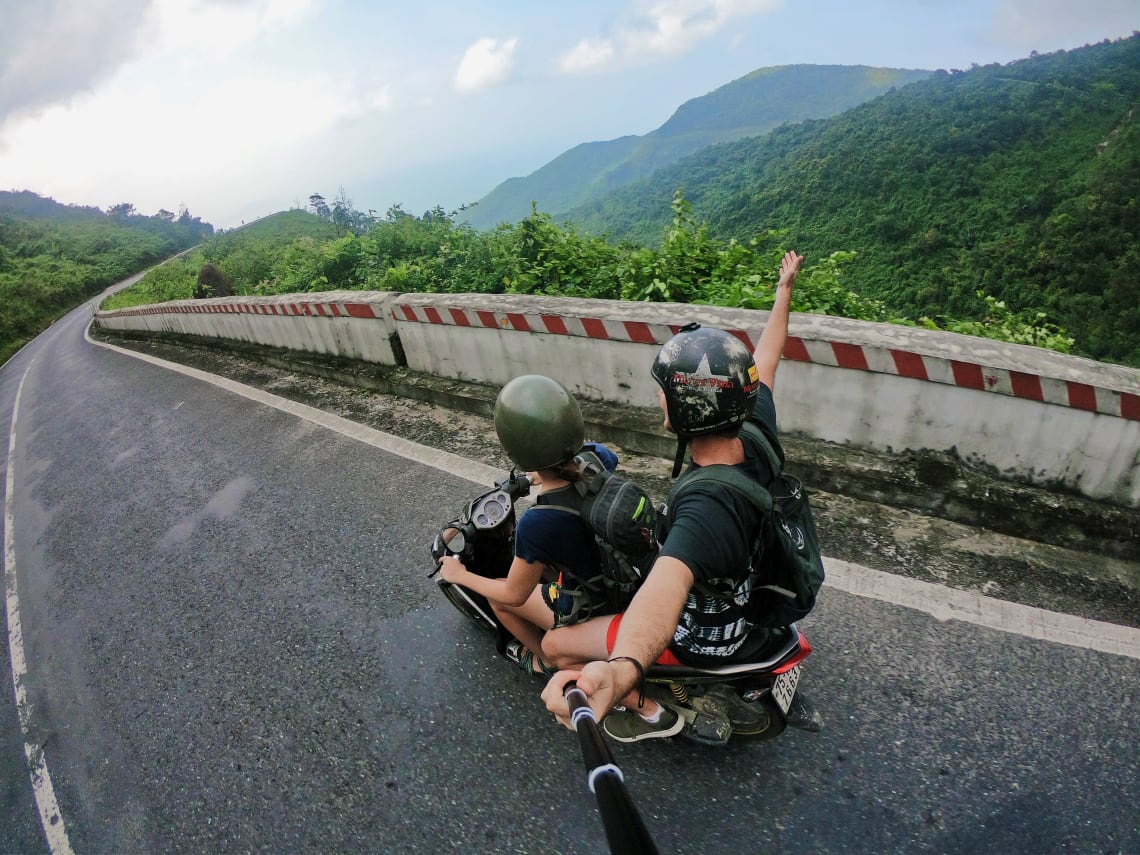 If you're figuring out
what to do during a gap year before grad school
, how much time do you need to settle in and prepare yourself for success between traveling and school?
If you're deciding what to do during a gap year after high school, have you deferred your enrollment in college or will you apply later?
... Will you apply for scholarships as you travel during your gap year? Will you need time with family and friends before moving into the dorms?
Consider as many details ahead of time so that you can enjoy your gap year fully instead of worrying about what the future will bring.
The life-changing travel experiences you'll have on your gap year are only as life-changing as you make them when you return. For more tips on how to bring your gap year experience home with you, read on about how to keep your travels alive after returning home from living abroad.
Personally, when I set out on a mid-life gap year of sorts, I started with my daydreams.
What kind of experiences would I fill my day with if I could fill it doing just about anything? I found myself tutoring English on a sailboat in Greece and hiking through the Swiss Alps. Sometimes, I was even reading books on the beach.
But the through line? I was always, always thinking of how I could use travel as education, stimulate inner growth and improve as a person through my gap year adventures.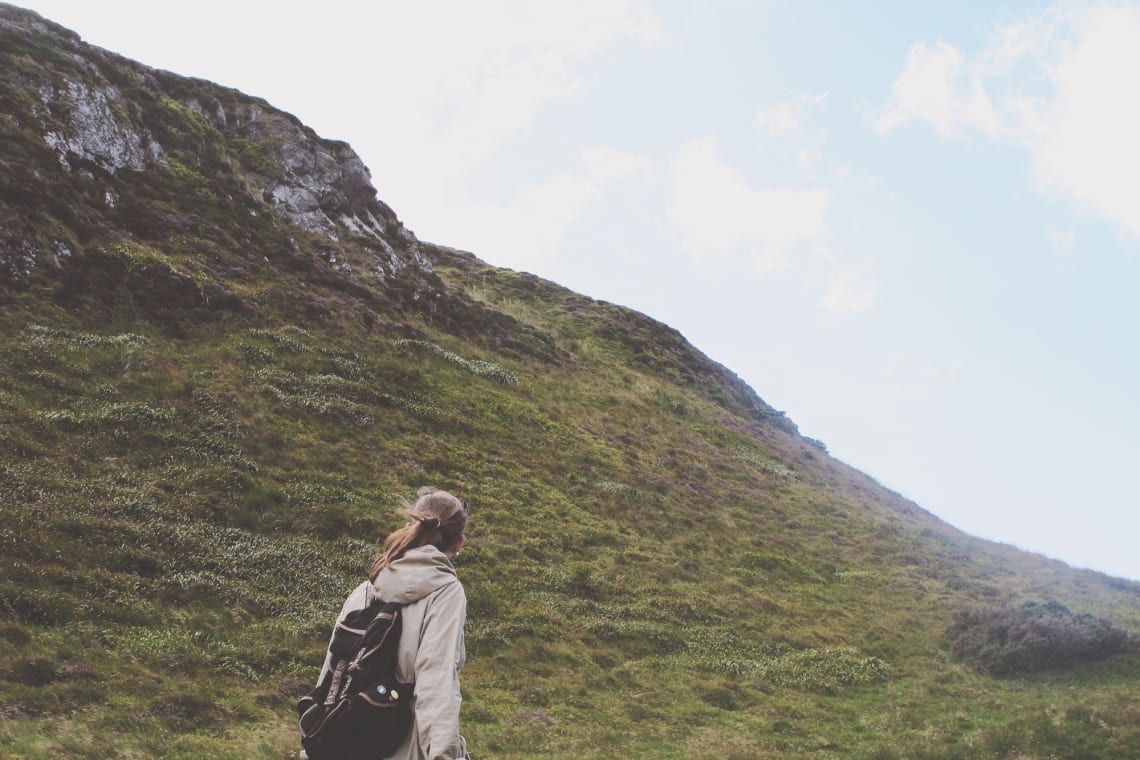 Gap year ideas
The opportunities are actually endless when considering what to do during a gap year.
Travel gap year ideas
Of course, you could easily spend a year just traveling as a tourist to the bucket list destinations that have filled your daydreams.
It's certainly a fun prospect, but isn't the most budget-friendly and might not give you the meaningful experiences you seek.

If you need destinations for your gap year ideas, consider some of the best cities for digital nomads as they tend to be inexpensive and interesting. You could also check out one of these budget-friendly destinations to visit while you're in your 20s, or Worldpackers' list of the best places to travel on a budget.
Working abroad gap year ideas
You could also travel to a country with a Working Holiday Visa available for your nationality. Working in a sector relevant to your career interests or not, could be a very beneficial way to spend a gap year abroad.
You could meet locals and immerse in their true culture. You could find a community in a completely different corner of the world, and you just might even make money while doing it.
I personally have worked as an au pair in New Zealand, allowing me to live in a beautiful location and spend time with a true Kiwi family.
Worldpackers gap year ideas
Of course, you could also spend your time traveling via work exchange.
Work exchange is an amazing way to pair budget-friendly travel with meaningful, culture-filled experiences all around the world.
Many people think of work exchange as simply working at hostels, but work exchange is so much more than that. Work exchange experiences give you the opportunity to discover new passions, live like a local in far flung destinations, or even give yourself a leg up in your career or college by boosting your resume after your gap year ends.
I've rounded up a few interesting Worldpackers opportunities to get your wheels turning as you consider what to do during a gap year.

For more incredible exchange opportunities like these ones, take a look at some of the top Worldpackers experiences out there. Finally, if you're searching for your dream opportunity on the Worldpackers website, don't forget to use filters to narrow down your choices.
So... should you take a gap year yourself?
Only you can make the decision to take a gap year or not. It's a very personal one and every circumstance is different.
If you have any questions about taking a gap year, drop them in the comments below. I'd be happy help you find a Worldpackers gap year experience that would be perfect for you!