Top 10 bucket list destinations
Every traveler has a bucket list of places to visit in the world, and it's usually miles long! Check out the top bucket list destinations and add them to your travel bucket list to discover some amazing places!
9min
The traveler's bucket list is something created while musing out of a plane window or having a cocktail in a New York dive bar. It's something personal and unique, ever-changing and evolving. You can have more than one bucket list, perhaps bucket list vacations, bucket list festivals, even bucket list strange foods to try (fried bugs in Bangkok anyone?).
But first...
What is a bucket list?
For those just starting to explore the world, here's a bit about the bucket list meaning. The term "bucket list" has an interesting origin — it's derived from the phrase "to kick the bucket" which is a figure of speech signifying dying. Turns out, during a hanging way back when, you'd have to stand on a bucket with the noose around your neck. Kick the bucket and well, you can see where I'm going here...
So, in short, these bucket list places to visit in the world are those you would greatly like to see while still on this earth. Places you can't imagine never being able to experience beyond Google Earth and Anthony Bourdain's "Parts Unknown."
Since most of us can't manage to go everywhere, even as the world gets (metaphorically) smaller, we have to prioritize a bit. That's where this article, and Worldpackers, comes in handy! Hopefully this list of top 10 bucket list destinations helps you narrow down the best places to visit in the world this year.
Read on to learn top bucket list destinations, plus how you can use Worldpackers to travel on a budget in these epic locations.
Top 10 bucket list destinations in the world

1. Barcelona, Spain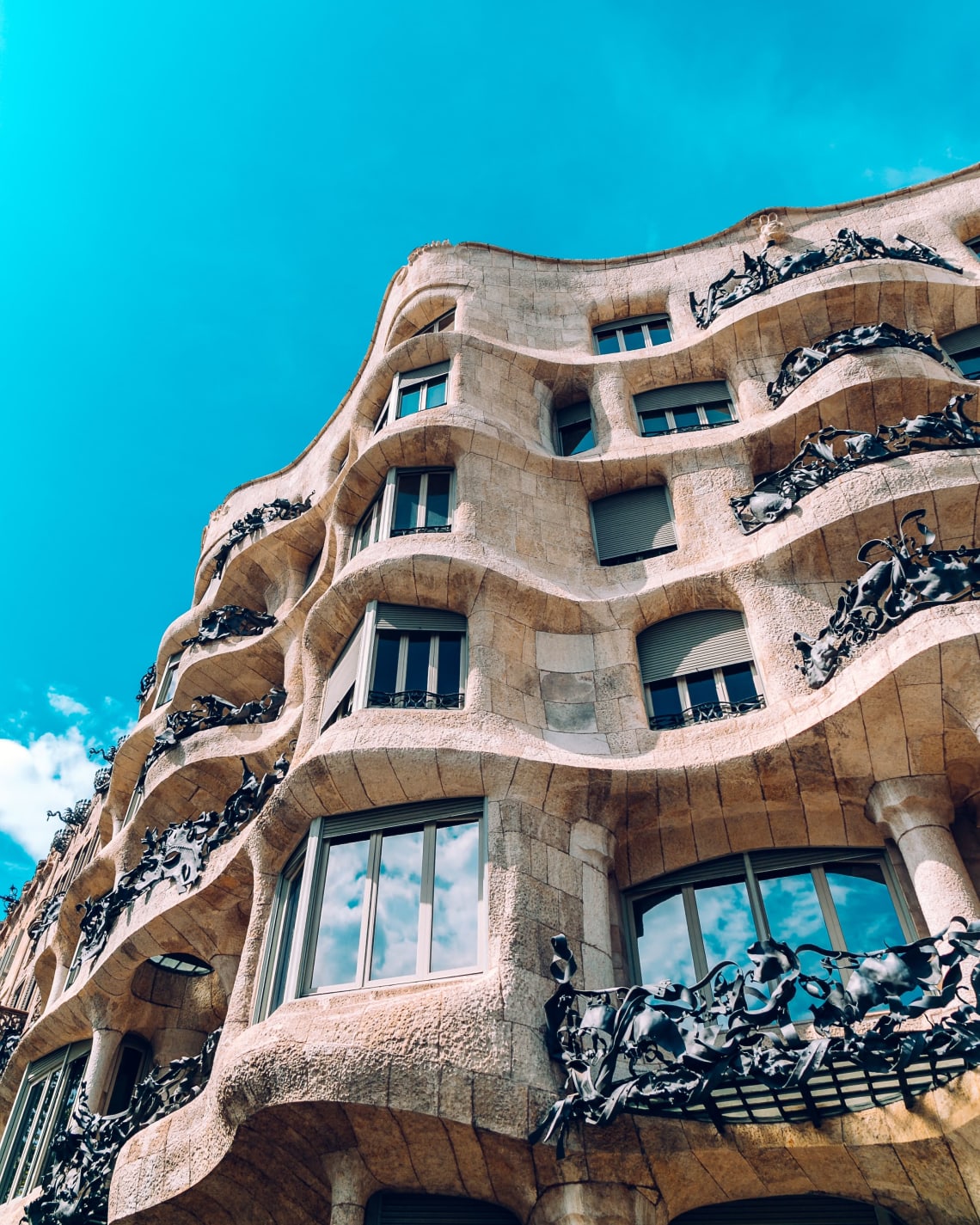 From the vibrant sights and smells in the Boqueria market to the street performers and shaded promenade of Las Ramblas, Barcelona should be at the top of your bucket list places, especially if you're a lover of art and architecture!
Antoni Gaudi, a well-known Spanish artist and architect, focused much of his work in Barcelona — Casa Mila, Casa Battlo, the stunning Sagrada Familia basilica, Park Guell, and more. Take a day to walk along the beachfront boardwalk or explore the quaint neighborhood of Gracia. If you time your trip in August, you could get to see Gracia's streets come alive during the Festa Major!
Barcelona also has some incredible nightlife, world-renowned restaurants, and cafés perfect for relaxing with a good book and café con leche. It's a multi-cultural, young city with lots of life and a passion for art, music, and food.
Is Barcelona now at the top of your bucket list but you're not sure how to get there? There are some incredible opportunities to work in Barcelona (with free room and board) available through Worldpackers. Airfare is quite inexpensive right now — so don't wait to book! Buen viaje!
2. Paris, France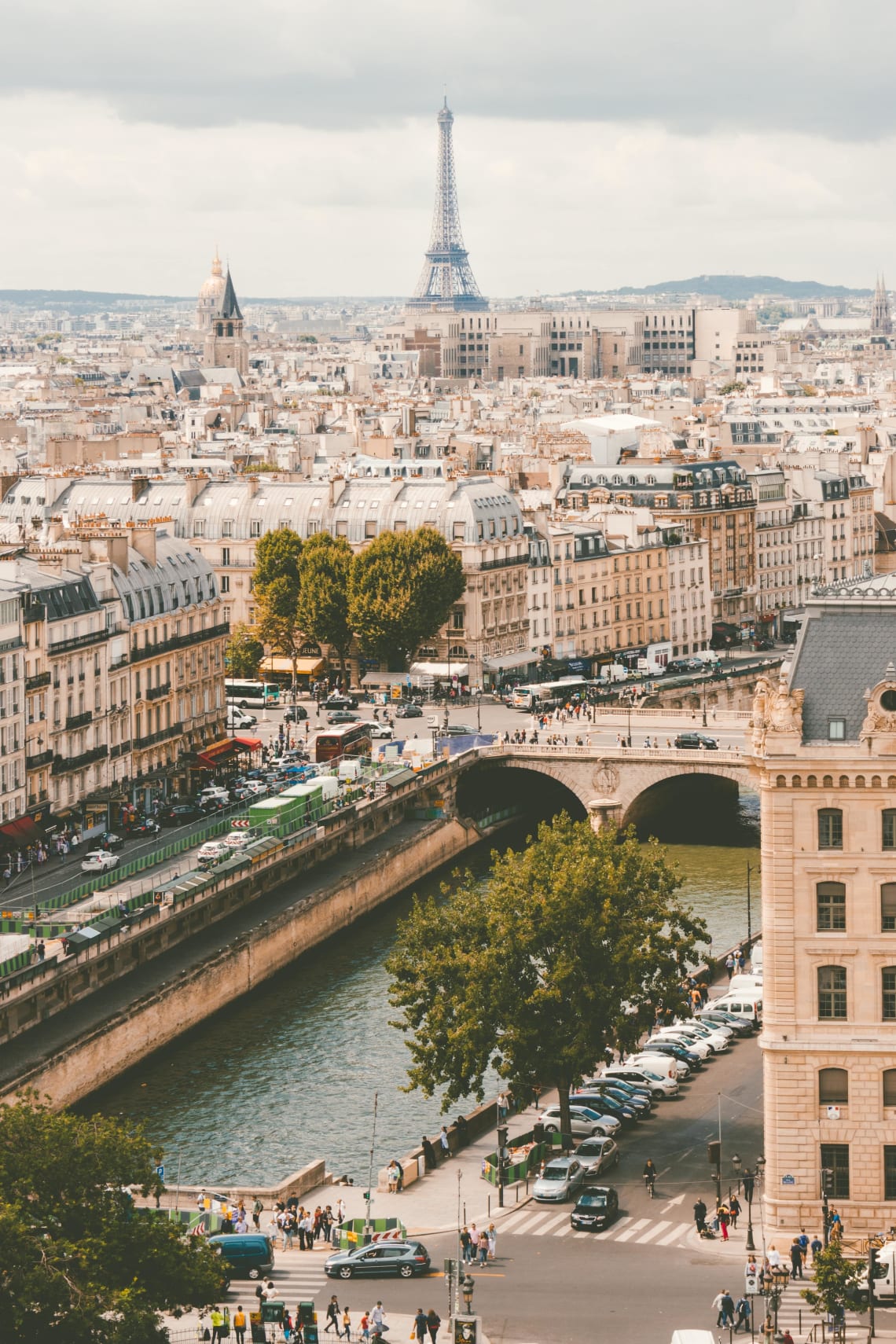 The "city of love" should be on any traveler's top bucket list destinations! While known for the Eiffel Tower, artistic cuisine, and well-dressed locals, Paris has so much more to offer.
The museums are reason enough to visit — you'll be surrounded by great artists like Monet, Rodin, Leonardo da Vinci, and Van Gogh at the Louvre, l'Orangerie, and Musee d'Orsay. A quick train ride will bring you to the palace and gardens of Versailles, where you can take a bike tour through the grounds.
Bucket list travelers can take in hillside views of Paris from the chic neighborhood of Montmartre or wander the popular Jardin des Tuileries. Of course, Paris is not checked off your bucket list until you've seen the Arc de Triomphe and sampled baked goods from one of the many aromatic bakeries. Take in a show at the Moulin Rouge to really cap off your trip!
Worldpackers has some incredible opportunities to work in France, which gives you the opportunity to visit Paris on a budget. From the wine regions of southern France to the beautiful mountains of Alsace, there is so much to do in this bucket list destination!
3. Greece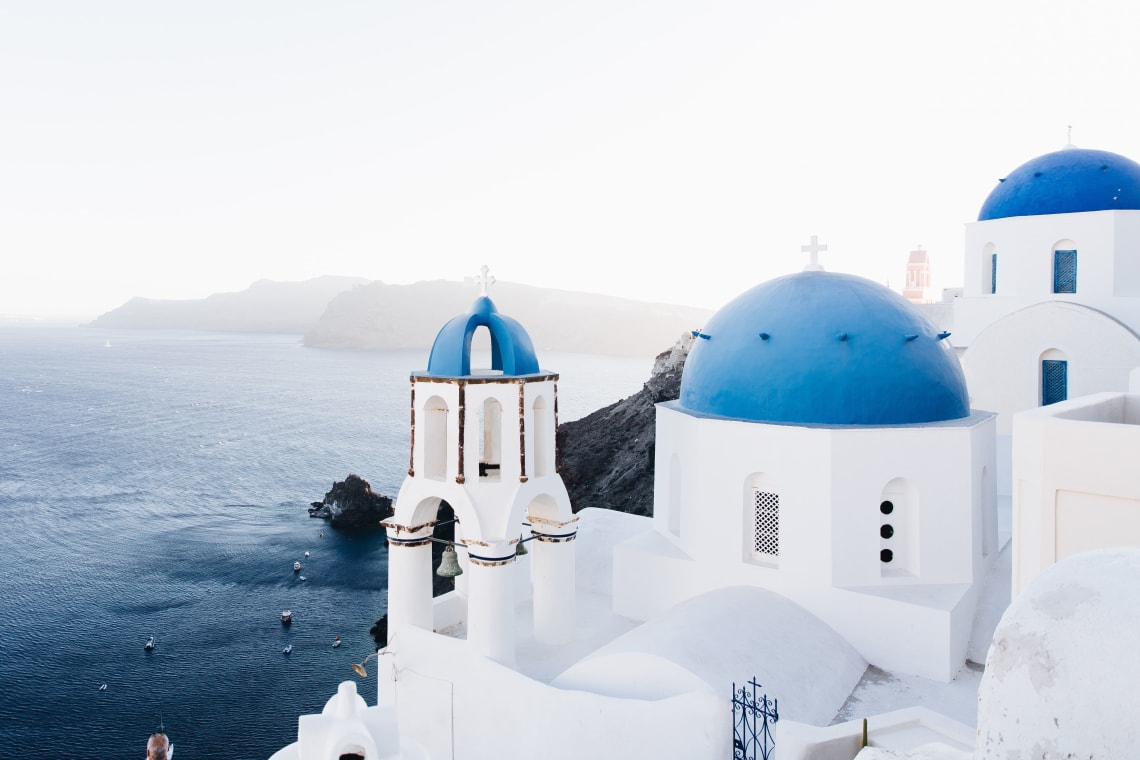 Picture this: sitting on the deck of a white washed villa, sipping local wine and gazing out towards deep blue water. Greece is a hotspot for luxurious relaxation which goes hand in hand with the adventure of visiting ancient villages and temples.
The Grecian cities of Athens and Santorini offer bucket list vacations — take your trip to mythological proportions by touring the Acropolis or climbing Mount Olympus. Visit the Meteora monasteries, a UNESCO World Heritage Site, for beautiful vistas – the monasteries are situated on top of huge rock formations!
The island of Crete is also not to be missed. You can try your hand at surfing on Balos Beach, or just relax in the sun beneath a rented parasol. Volunteer and work exchange programs in Greece are great ways to visit this spectacular bucket list country, especially on a budget!

4. Scotland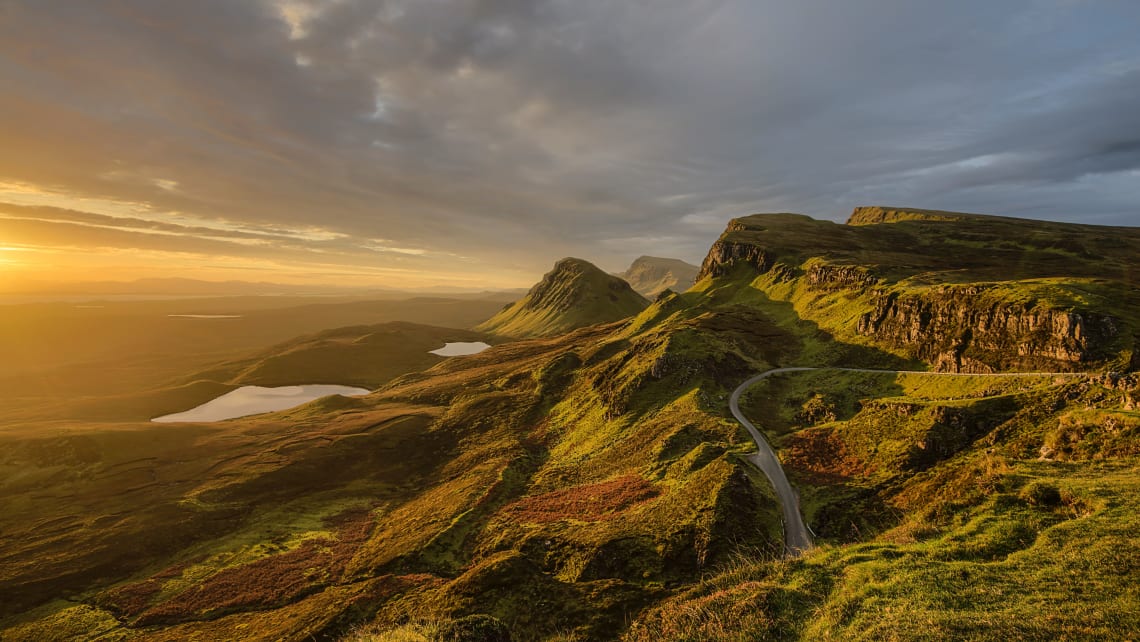 While the weather isn't something to write home about, Scotland is chock full of rich culture, gorgeous landscapes, and adventure to rival any other bucket list destination.
Start in Edinburgh, Scotland's capital, and tour the medieval Old Town and fortress, home to the crown jewels and Stone of Destiny (used for the coronation of kings, whose origin is a mystery).
Continue on your mystical journey by visiting Loch Ness, of Loch Ness monster fame. The highlands of Scotland make an incredible backdrop for hiking, and you may be lucky enough to witness the Highland Games. Traditional Highland sports like tug-o-war and hammer throw accompany a traditional ceilidh, typified by dancing, music, and storytelling.
Make the most of your Scottish adventure by doing a work exchange on an eco-farm or volunteering at a Scottish festival. You can find out more and get started by browsing opportunities to work in Scotland on the Worldpackers site!
5. Cairo, Egypt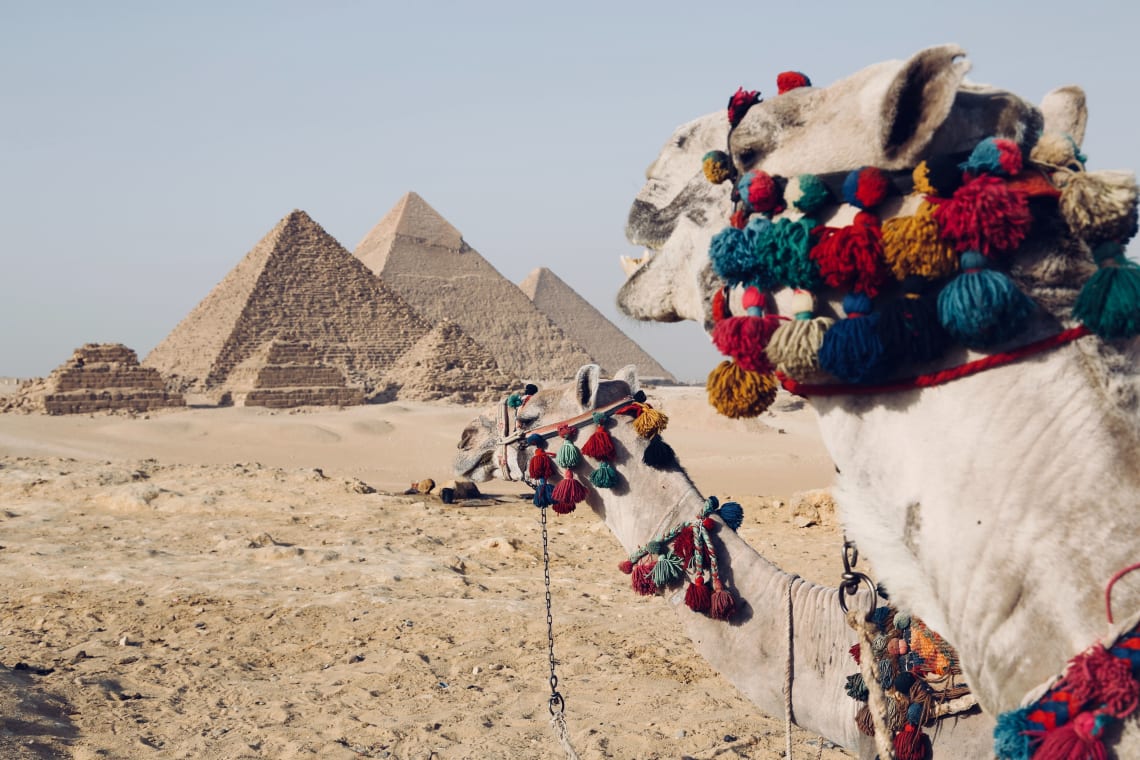 The pyramids of Egypt are quintessential bucket list places, and that makes Cairo, Egypt our fifth top bucket list destination.
Located on the Nile River, Cairo is a short distance from the Giza Necropolis, site of the Great Pyramids. At the Giza pyramid complex you'll also cast your eyes on the Great Sphinx of Giza, and experience the pleasure, and later pain, of riding a camel!
The city of Cairo offers more than the pyramids — history buffs will revel in the museums and bustling marketplaces of this bustling, ever-changing and growing city. The many churches, mosques, the imposing citadel and stunning opera house, will inspire your imagination and have you feeling like you've stepped into Arabian Nights!
You don't need a genie or a lamp to get to Cairo — climb onto your magic carpet by doing a work exchange in Egypt and watch your dreams come to life!
6. New York City, USA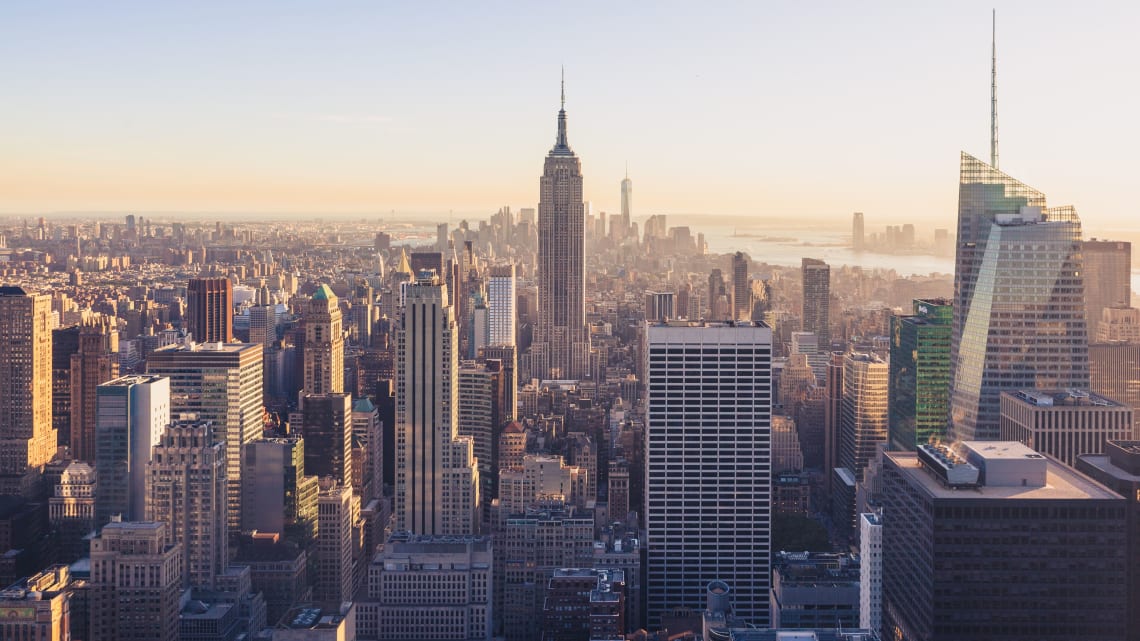 The Big Apple! The city that never sleeps! New York, New York — home of the Yankees, dollar pizza, buildings that scrape the sky and clubs that never close. I call NYC home, and you could too, on a Worldpackers work exchange in New York!

New York should be at the top of your bucket list travel destinations. At least once in your life, you need to experience the glitz and glamour, and the grunge, that is The City.
Don't be too distracted by Times Square and the Statue of Liberty. Take time to explore the Highline, an old railroad track in Chelsea turned beautiful nature park, and the Ramble of Central Park. Have a drink at Tavern on the Green and rent bikes to ride around the edge of Manhattan.
Don't miss Chinatown, Little Italy, and the Lower East Side, which you could cover in a day if you could eat that much! Speaking of food, a New York bagel with schmear will need to make it on your plate, and there's no better place for a Manhattan than Manhattan.
Venture across the Brooklyn Bridge to explore the neighborhoods of Dumbo, Williamsburg, and Park Slope before heading up to Queens, where you could take in a Mets game or grab a bite in Astoria. There's so much to do, so little time, especially in a New York minute!
7. Singapore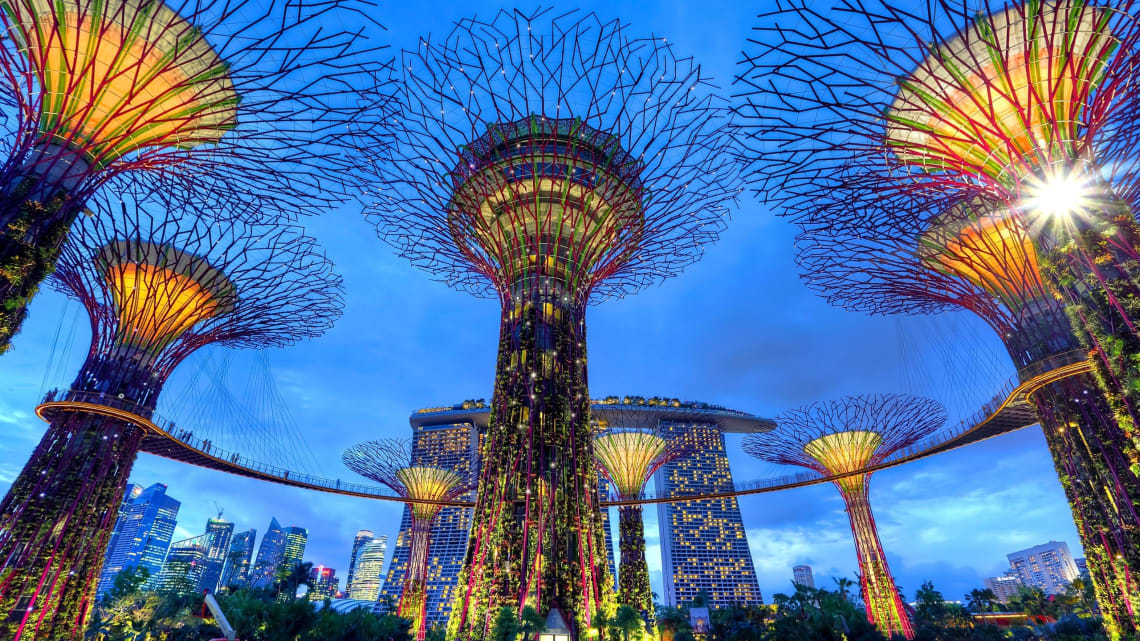 This island city-state off the coast of Malaysia is increasingly in the media for its modern architecture and look to the future. The city screams money – have you seen Crazy Rich Asians? — and is therefore an exciting, fast-paced place to visit – a bucket list destination you don't want to miss!
Gardens by the bay may be the most recognizable attraction in 2019. This futuristic garden landscape features biodomes and "Supertrees" which light up at night, turning this bucket list place into a magical wonderland.
If you enjoy walking, take a stroll around Marina Bay for some great views of the city, including the very recognizable Marina Bay Sands hotel, which looks like a boat atop three skyscrapers. You can even take a dip at the infinity pool on top! If shopping is more your thing, head towards Orchard Road, famous for its shops and food courts.
The aquariums, bird parks, and neighborhoods of little India and Chinatown make Singapore an amazing bucket list destination. The hostels in Singapore are popular and many are looking for help. Singapore can be a hard hit to the wallet, so doing work exchange in Singapore is a great way to save money while traveling and have an authentic local experience.
8. Hanoi, Vietnam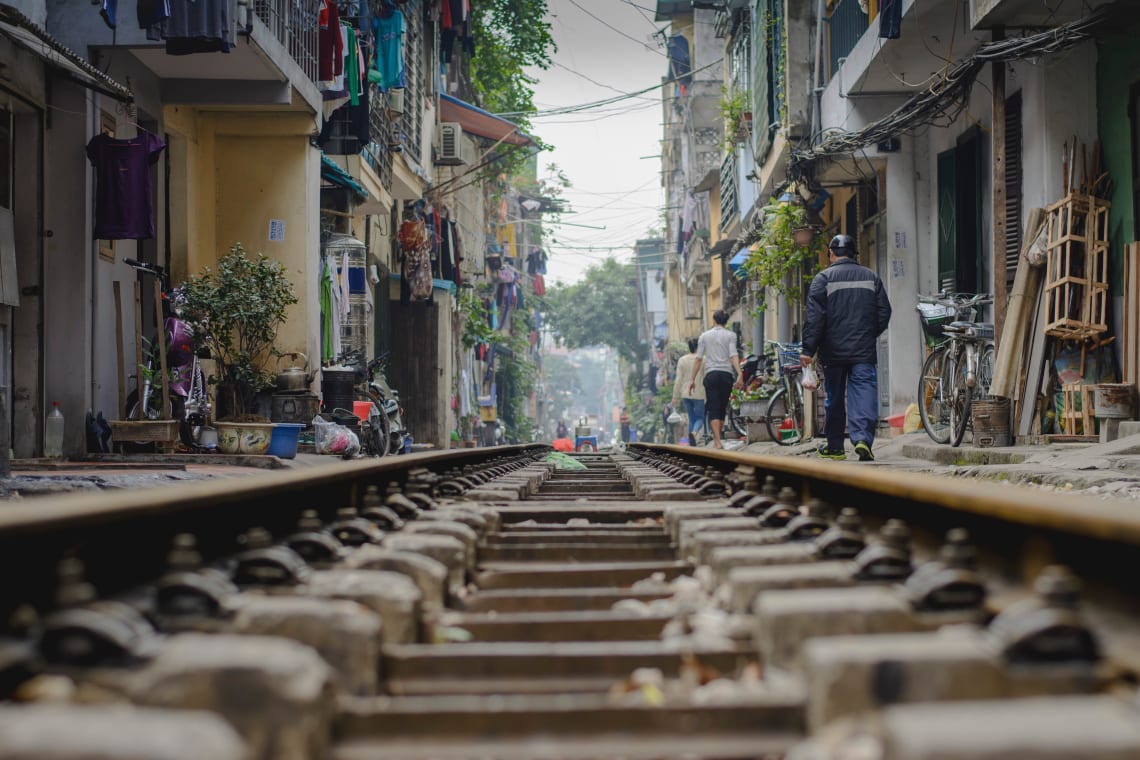 Vietnam is attracting more tourists year after year, becoming a hot spot for bucket list travelers the world over!
Hanoi is especially interesting, and you can increasingly see ex-pats and foreign travelers on its sidewalk-less streets. You will not want to leave this northern city with its pleasant Hoan Kiem Lake, surrounded by a pedestrian walkway, busy markets with exotic fruits and trinkets, and street-side restaurants specializing in Pho (noodle soup), Bun Cha (grilled pork and noodles), Banh Mi sandwiches, spring rolls, and sweet sticky rice.
Hanoi is also the perfect place to organize weekend trips to Ha Long Bay or Sa Pa. Ha Long Bay is another UNESCO World Heritage Site — you'll gawk at the enormous limestone islands jutting up from the water, which you can tour by boat or kayak. Sa Pa is located to the northwest of Hanoi and features stunning views of rice terraces situated on steep mountainsides. Stay with a Hmong host family and go trekking for an authentic Sa Pa experience.
Teach, travel, stay and work in Hanoi through a Worldpackers opportunity!
9. Australia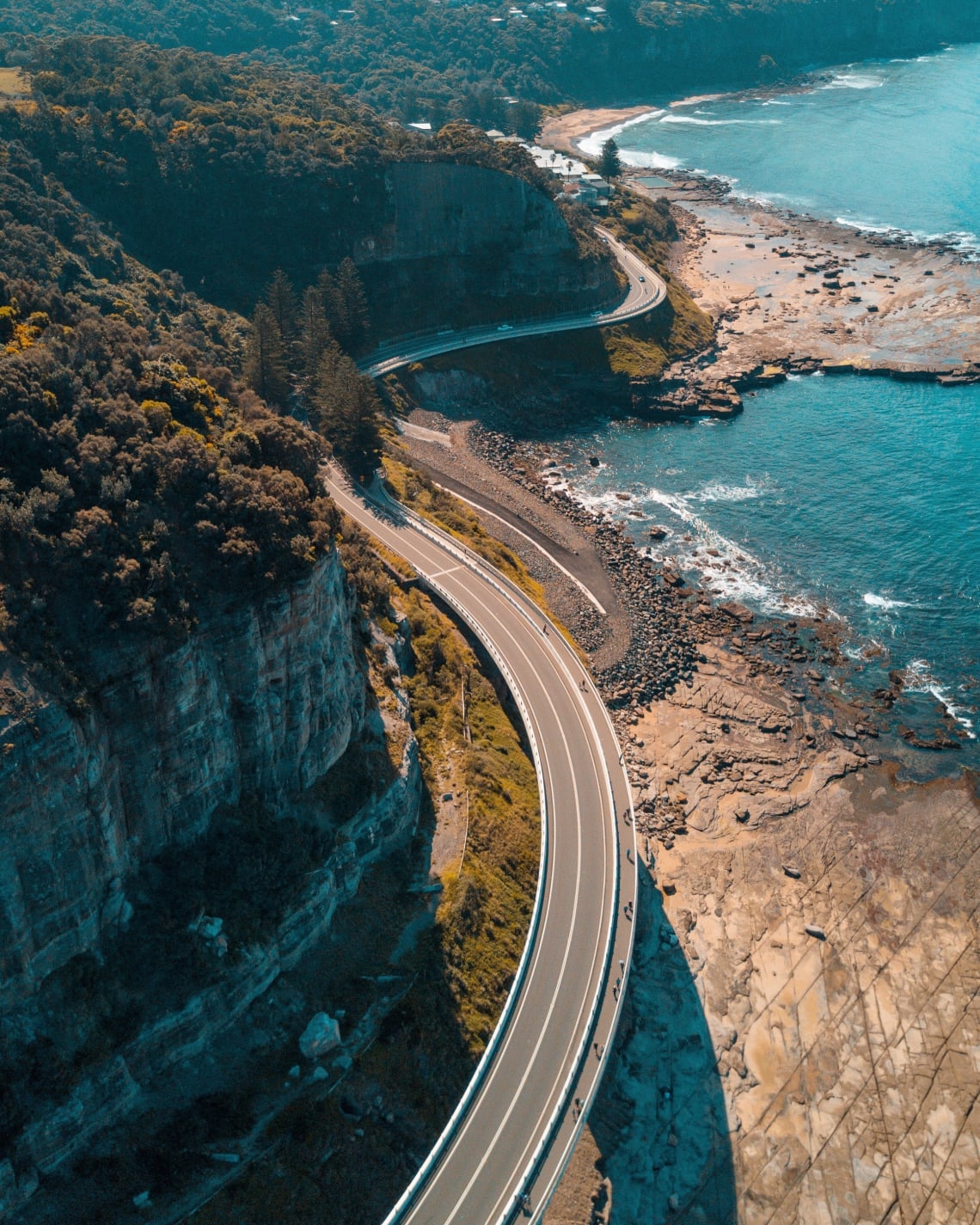 Whether it's being bohemian in Wollongong or living it up in Sydney, Australia is on every world travel bucket list. Besides it being a lonely continent, tempting every adventurer, it's home to some of the most friendly, welcoming people on the planet, and the most unique animal life!
Whether it's the gorgeous coastline or the cute koalas that bring you to the land Down Under, you can stay there through work exchange or volunteer programs in Australia — of which there are many!

On your days off, you could dive the barrier reef, join a boating expedition to Fraser's Island, or take a trek to Uluru (Ayer's Rock), through the Outback. It's also not a trip to Oz without learning about the aboriginal people of Australia, many of whom now live in the Northern Territory. Australia is a big place — you'll need lots of time to explore!
10. Ghana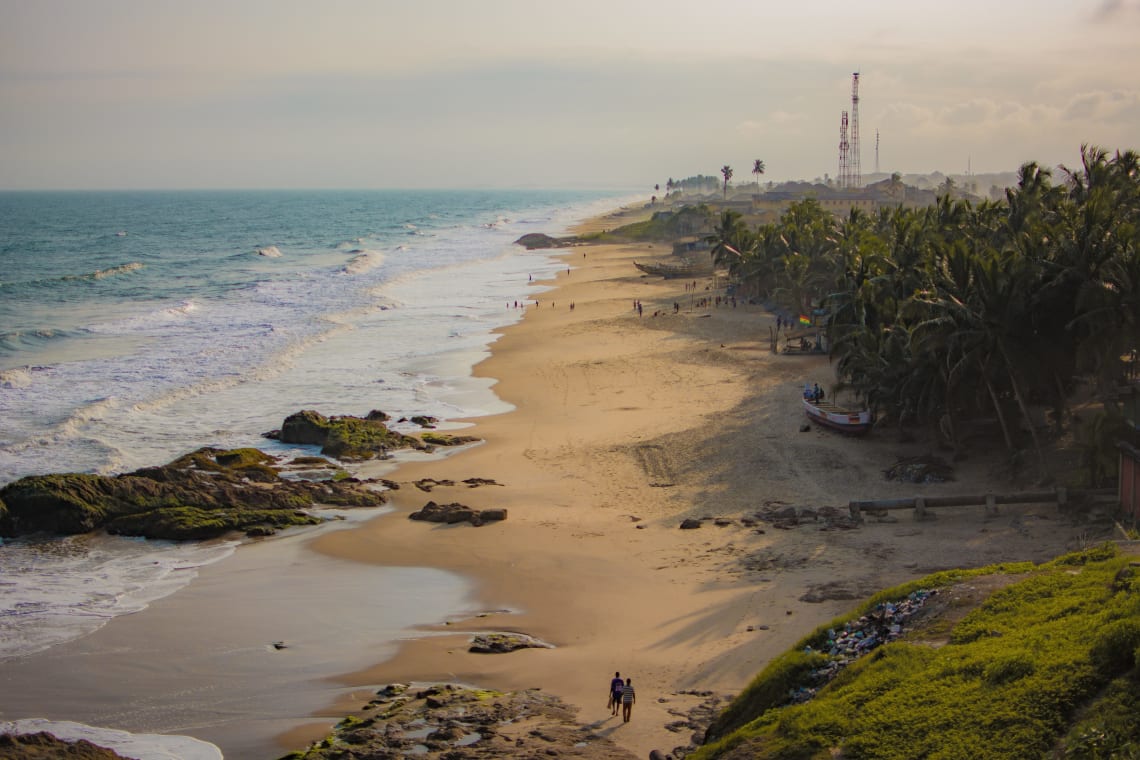 If you're looking to make a difference, have a skill set, and want to change your own perspective a bit, consider volunteering in Ghana. Whether you want to teach children, support healthcare delivery, help build a library, work in childcare, or handle social media for an NGO, Worldpackers has you covered.
Perhaps not the most traditional bucket list destination, Ghana has a long-standing democracy and stable economy, making it a popular tourist destination with incredible culturally immersive experiences.
Ghana has a rich history and festivals are the perfect place to witness the color and vibrancy of its diverse communities. This bucket list adventure destination will have you dancing, singing, and snacking on spicy, sweet street food.
A tropical paradise, Ghana is also home to national parks like Kakum, Bia, and Mole where you can visit elephant, butterfly, monkey, and even hippo sanctuaries! There are many beaches for sunbathing or water sports, and many unique experiences, like nighttime turtle walks.
Conclusion
This bucket list travel guide was created to inspire your next journey, but a bucket list never truly ends. After visiting one of the destinations above, your list may change entirely!
It may be altered by someone you meet, a book you read, a comment made in passing by a stranger. However long your bucket list grows, however much it changes, know that your journey is unique, and the destination entirely of your choosing.
"One day your life will flash before your eyes. Make sure it's worth watching." — The Bucket List, 2007