Living on a boat: is this life for you?
A summary of what it is like to live on a boat, as well as some things to consider before deciding to commit to that lifestyle.
6min
Living on a boat is an unconventional and adventurous way to live.
There are many reasons why someone may choose to live on a boat. It is often cheaper than living in an apartment or house, it allows flexibility and adventures, and it's great for those who just love the sea.
Though it is uncommon to live on a boat forever, many people will try it for a few months or even a few years for a change of pace from the norm.
This article will explore living on a boat. There are many things to consider before you decide to live on a boat, so you should think about all the different factors before you make the move.
We'll discuss things like the costs of living on a boat, where to live on a boat, and important facts to consider. We'll also mention some Worldpackers work exchanges where you can work in exchange for accommodation on a boat. Taking all this into account, you can decide whether living on a boat is right for you!
Why live on a boat?
Often, the main reason is that it's cheaper than rent for an apartment in most cases! Buying a boat is expensive, but your living costs are generally much cheaper. And if you're comparing buying a boat to buying a house, a boat is a lot cheaper.

Another reason someone may live on a boat is just for a simple life. A boat is a much smaller space than a house, so you will have to limit your possessions and get used to living with less. That type of freedom and simplicity appeals to lots of people!
Another common reason for living on a boat is the ability to travel. Though you can live on a boat and keep it docked in one spot, living on a boat is ideal for travelers who want to see the world by sailing around.
With all your possessions with you on board, you can travel anywhere at any time! If you get secure internet on the boat, you can be a digital nomad and work from home too.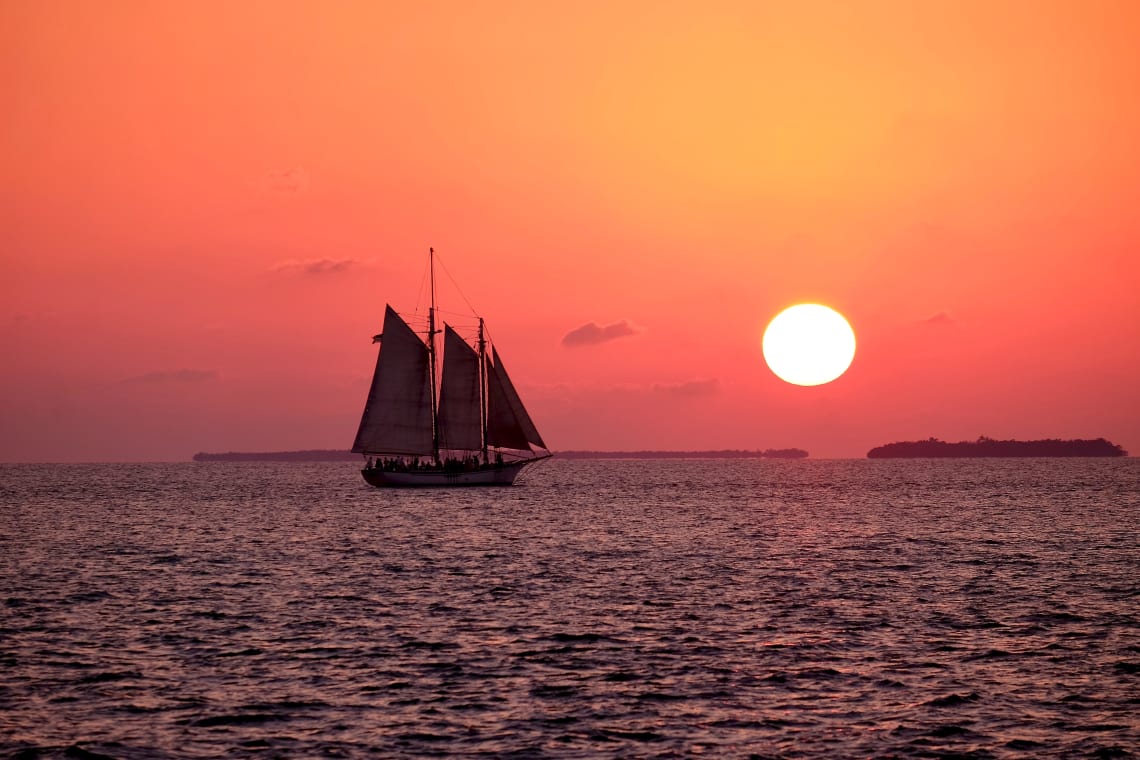 How to live on a boat? Things to consider for living on a boat
If any of those reasons for living on a boat apply to you, consider the following tips for how to live on a boat. It is a very unique way to live, so make sure you think it through!
Here are some of the important things to think about for living on a boat. These factors could be considered challenges, but there is a silver lining to each one!
There isn't much space
Even if you live on a larger boat, there is much less space than in an apartment or a house.
You'll probably have to sell or donate many of your belongings to fit everything into the small storage space on a boat. And if you're living on a boat with a partner, friend, or family member, remember there is a lack of personal space! Get used to being in close quarters with each other.
Many boats don't have basic amenities
Unless you have the money to buy a luxury boat, you most likely won't have electricity, running water, plumbing, internet, heat, etc.
Boats are like living off-grid. So you have to be comfortable with basic living, or you have to have the means to get that stuff installed.
You have to find somewhere to dock it legally
Once you buy a boat, you have to find somewhere to keep it. Sure, you can sail around for a while, but you'll eventually need to dock to get supplies and fuel.
Lots of marinas have super long waitlists, and some places where you can anchor may require permits or may have restrictions. Just do lots of research about where you can actually keep your boat before you buy one.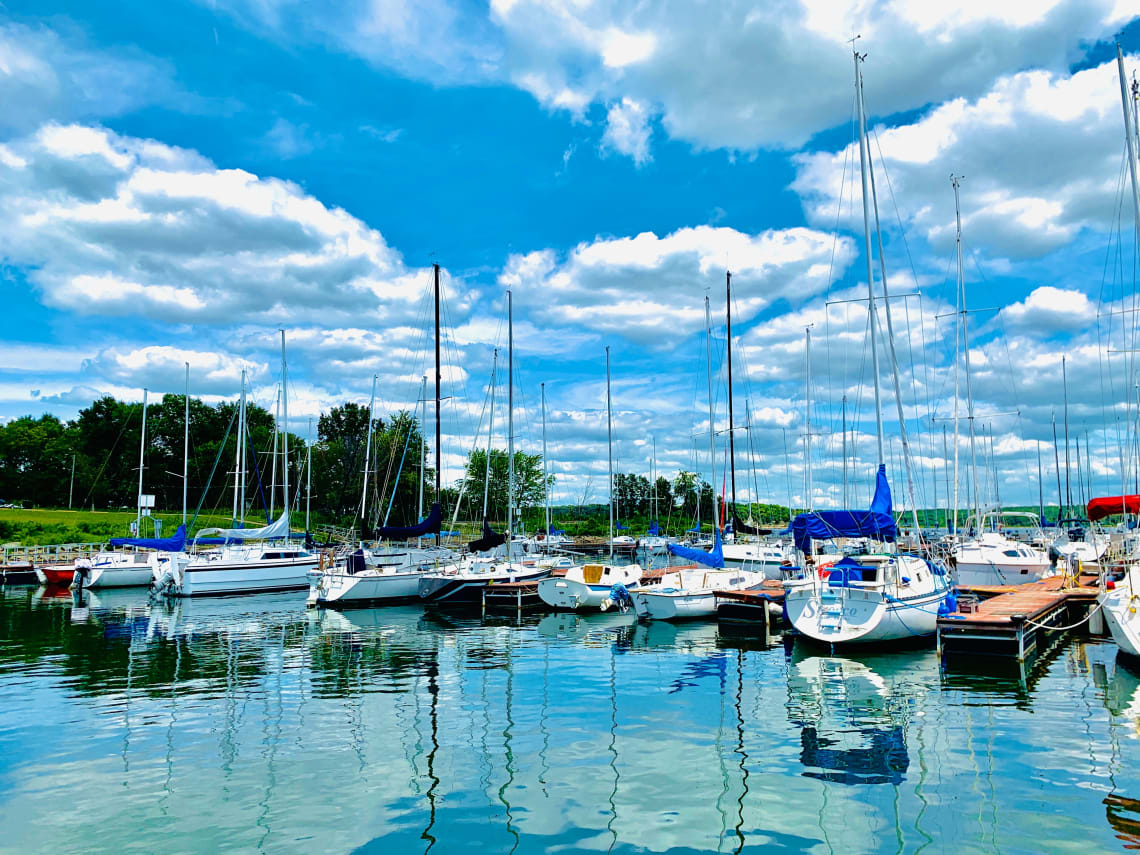 Living on a boat: is it worth it?
Despite all the challenges we just listed, some people still are in love with living on a boat. If you've always had the dream of living on the water, but you can't afford to buy a pricey waterfront property, living on a boat might just be a dream come true!
The freedom and flexibility of living on a boat are incredible. And being so close to nature and the elements is fulfilling to some people. You'll have that fresh, salty sea air all around you every day. It can also be liberating to cut down on material things and live with less.
Though it can be isolating, living on a boat can also be very social. You may cross paths with other sailors and adventurers, and you can bond over your similar lifestyle. And if you're living on a boat in a marina, you will have boat neighbors.
Costs of living on a boat
It is hard to summarize the cost of living on a boat because there are many different aspects to consider. As for buying a boat, the cost of that will depend on the type of boat you get, how old it is, and how fancy it is.
Once you buy a boat, you have to decide where you keep it. If you're just anchored somewhere that has no restrictions, it's usually free!
Living in a marina can be around $500 - $1,000 USD per month. But those costs can vary. If your boat is on a mooring ball, the cost can be around $100 - $200 per month. These costs vary depending on where in the world you are.
As for living costs, they also vary depending on your lifestyle. If you live simply without many luxuries, you can live on a boat for just a few hundred dollars a month. A more average monthly cost is around $500 - $1000 per month. If you have a larger boat with lots of upkeep, your living costs can be $2,000 a month or more.
Always make a budget and consider the costs of your lifestyle when considering how much it costs to live on a boat.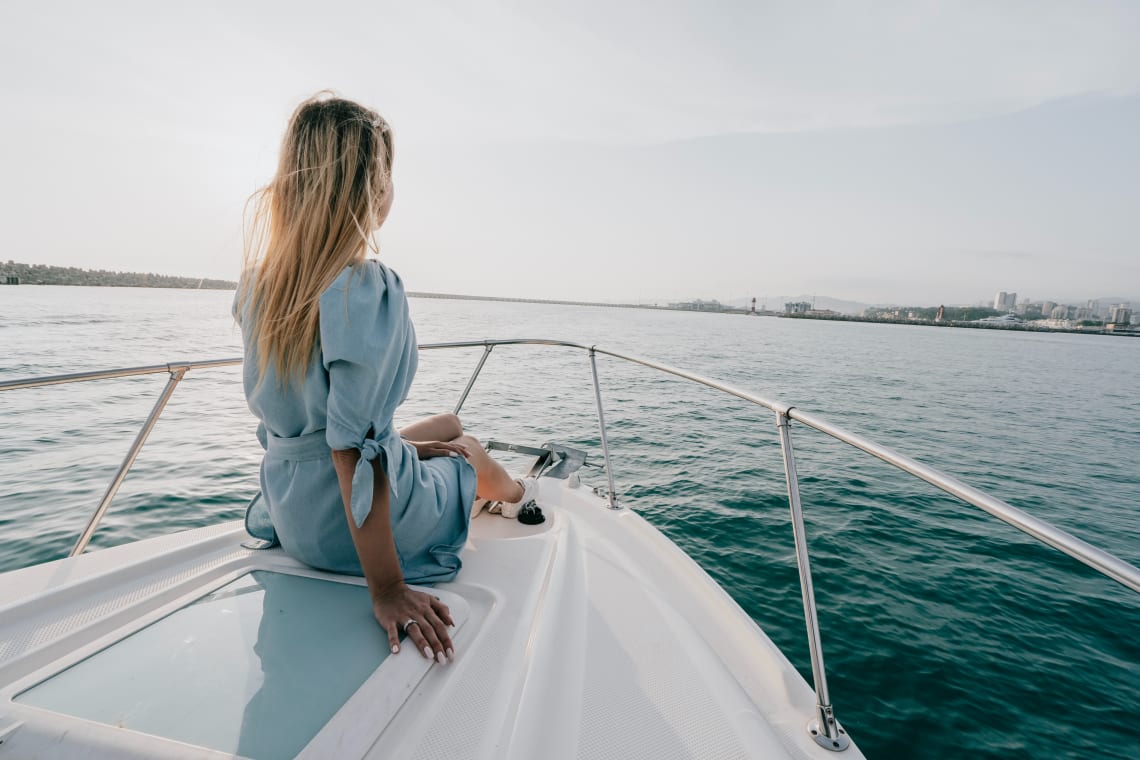 Places to discover living on a boat
There are lots of great places around the world to live on a boat. Around the USA, places like San Francisco, San Diego, Newport, Portland, Seattle, Tampa, Miami, and the Chesapeake Bay in Maryland are top-rated areas to live on a boat.
Cape Town in South Africa, Vancouver in Canada, Cartagena in Colombia, Mallorca in Spain, Lagos in Portugal, and Mazatlán in Mexico are some worldwide destinations that are famous for their ease of living on a boat.
Countries like Italy, Croatia, Australia, and Greece are other great countries for living on a boat.
Worldpackers work exchanges on a boat
You can even consider a Worldpackers work exchange on a boat! This is a great way to test out the boating lifestyle without having to buy your own boat at first. It's a good idea to try living on a boat with someone else before you fully dive into buying your own boat.
There are a few awesome work exchanges that allow you to work on a boat and see what it's like alongside a local host!
You can volunteer on a boat in Los Angeles, California, Sarandë, Albania, or Split, Croatia. This way you can work in exchange for accommodation and save money while testing out boat life. You can also learn a lot about boat life from your local hosts.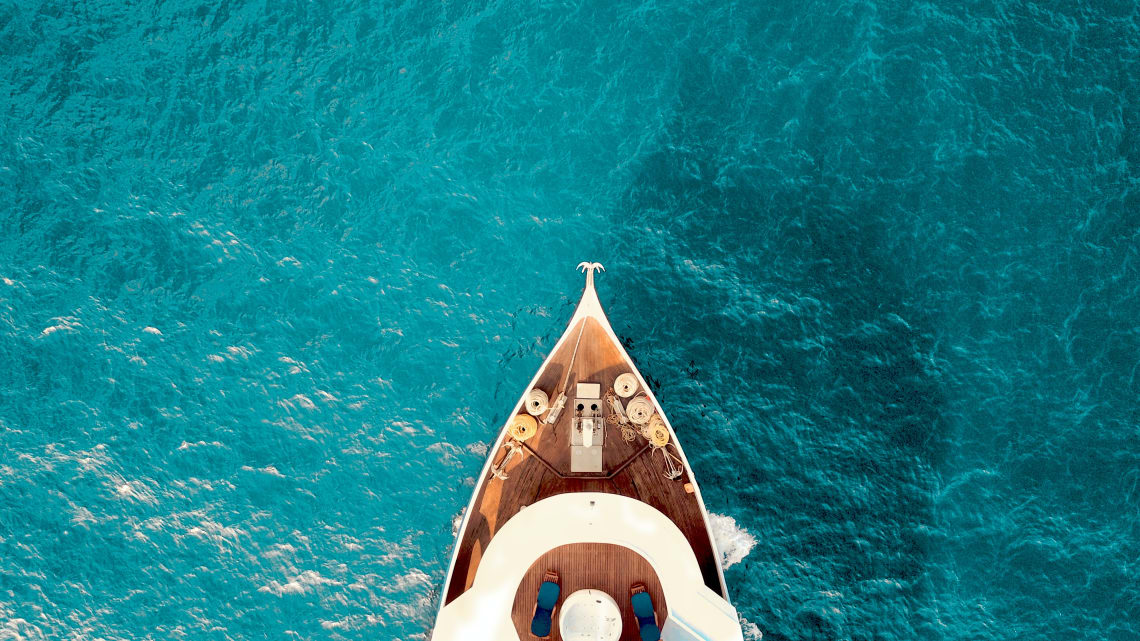 Living on a boat: recap
So living on a boat is an amazing adventure that is a great idea for many people! You have so much freedom to live an adventurous lifestyle, and it's perfect for people who love the sea. It can also be a cheaper way to live than renting an expensive apartment.
But it does come with challenges, like lack of space, isolation, and logistics. You have to follow local rules and regulations whenever you dock your boat somewhere, and you have to find places to keep it legally. If you want to learn how to sail, that is something else you'll have to put lots of time and effort into.
But if you can overcome these challenges, you have the opportunity to live a unique and liberating lifestyle! You can travel to so many unique coastal destinations and spend quality time with nature. You can even do a work exchange to test the waters (literally!). This is a great way to live with and learn from your host so you can see if boat life is right for you.