Cheap accommodation: how to find the best places abroad
Your ultimate guide to finding cheap accommodation around the world! From hostels, to cheap hotels, to work exchanges and more, you don't have to spend a fortune on a place to stay while traveling.
7min
When traveling, accommodation is often the biggest expense. You have to save a decent portion of your travel budget to afford a place to stay every night. If you're looking to travel on a budget, it's worth figuring out how to find cheap accommodation.
Whether you are exploring your home country or traveling around the globe, you can almost always find cheap places to stay. From budget hotels, to backpacker hostels, to volunteering positions, it is possible to travel cheaply!
This article will explore the topic of cheap accommodation. We'll cover different types of cheap accommodations, as well as how to find them and how to book for the best prices.
Hopefully, this article helps future travelers plan their trips and feel more comfortable financially while traveling. Traveling cheap is easy if you can find the most affordable places to stay.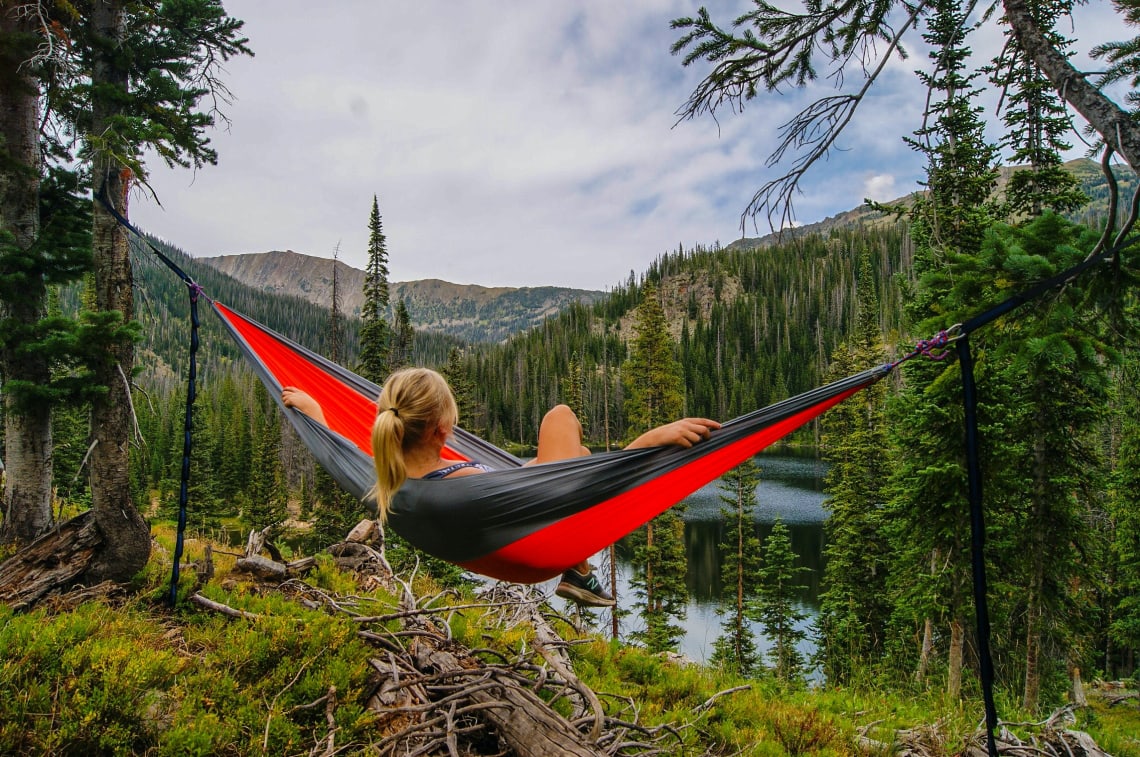 How to find cheap accommodation
These days, almost all accommodations around the world can be booked online. There are some amazing websites where you can browse and book places to stay, and we'll cover most of the best ones in the following sections.
There are a few different types of cheap accommodation to consider. From cheap hotels, to hostels, to work exchanges, home exchanges, couchsurfing, and more, here are the best types of cheap accommodation.
Most of these are common enough that you can find them everywhere around the world. Hotels and hostels may not be as common in rural areas, but camping and work exchanges are widespread.
No matter where you are traveling, you are sure to be able to find some kind of cheap accommodation.
Do a work exchange
A work exchange is one of the most interesting and rewarding ways to travel on a budget. You put in roughly 20-30 hours per week doing any sort of task, and in exchange, you get free accommodation.
Every work exchange is different, but getting free accommodation is almost always the biggest financial benefit of work exchange. Some hosts offer you free meals as well, or free tours, laundry, and other perks.
Not only are you saving so much money, but you also get to have unique experiences. You can learn new skills or practice existing skills, and you can live with and learn from locals to really get a good understanding of the culture.
Common types of work exchanges include:
reception, housekeeping, or bartending in a hostel
childcare and language practice for a local family
gardening, carpentry, or animal care on a farm or eco-village
Photography, digital marketing, or social media for a local business
Worldpackers has thousands of work exchanges available all over the world. Here are a handful of top-rated work exchanges from all different corners of the globe.
Those are just a few examples, but you can browse through hosts on Worldpackers and check out all the cool experiences available.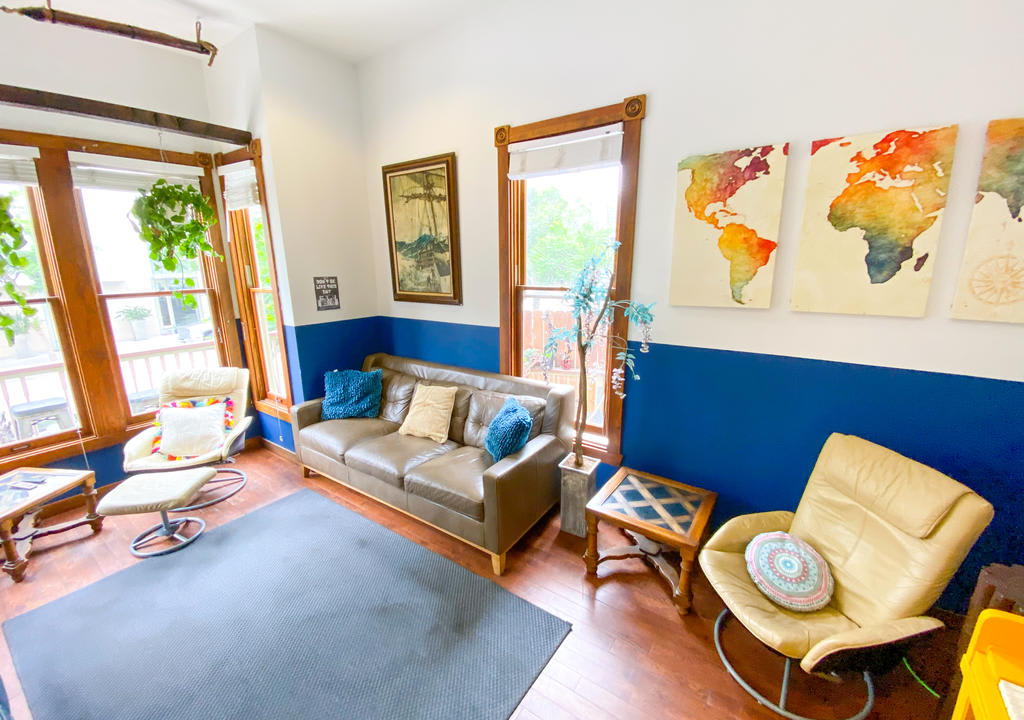 Stay in hostels
Hostels are one of the best forms of cheap accommodation. They are perfect for young travelers who want to meet other people and stay in a social environment.
Nowadays, hostels can be quite sophisticated as well. Many have free Wi-Fi, comfy beds, clean bathrooms, laundry services, a bar and or restaurant, a fun common area with games, and more. They are usually centrally located, and they are just fun places to hang out and meet people.
And most importantly, they are super cheap! If you rent a bed in a shared dorm room, prices can cost around 3-10 USD in cheap countries or around 10-30 USD in expensive countries. Either way, they are almost always cheaper than a hotel. You can even get a private room in a hostel that may be cheaper than a hotel.
Do CouchSurfing
CouchSurfing is another one of the best forms of cheap accommodation. This is when a local opens up their couch or spare room to travelers, free of charge.
Join the CouchSurfing online community to browse through hosts in various countries. The website connects people from all over the world, so you can find free places to stay almost anywhere.
Do a home exchange
A home exchange is like a house swap. Two people can agree to stay in each other's homes for a set period of time. Usually, no money is exchanged, so it's just a mutual agreement.
Staying in someone's home is cozier than staying in a hotel, so this is a fun way to feel like a local when you're traveling.
But of course, to do a home exchange, you must have a home to offer in return. So home exchanges are more suited towards older travelers who have their own homes.
Go camping
Camping is another excellent form of cheap accommodation. Immerse yourself in nature and consider staying in a tent amongst the trees.
Camping varies depending on where you go. Some campgrounds are free, some cost money, Some have facilities like showers, toilets, and kitchens, and some have nothing.
And you don't necessarily have to find a legitimate campground to go camping. If there is free public land where camping is allowed, you can set up anywhere at any time. But to do that, you have to have your own gear.
Camping is great for people who are road-tripping. You can store all of your gear in your vehicle and just park up whenever you want to camp. It's also great for travelers doing hiking trips. Many national parks around the world have cheap campgrounds where you can book a cabin for the night.
Just do your research before you decide to camp anywhere. Check whether the land is regulated and whether camping is allowed, and check what supplies you need. Camping can bring you out to some remote areas, so be sure you are prepared and can stay safe.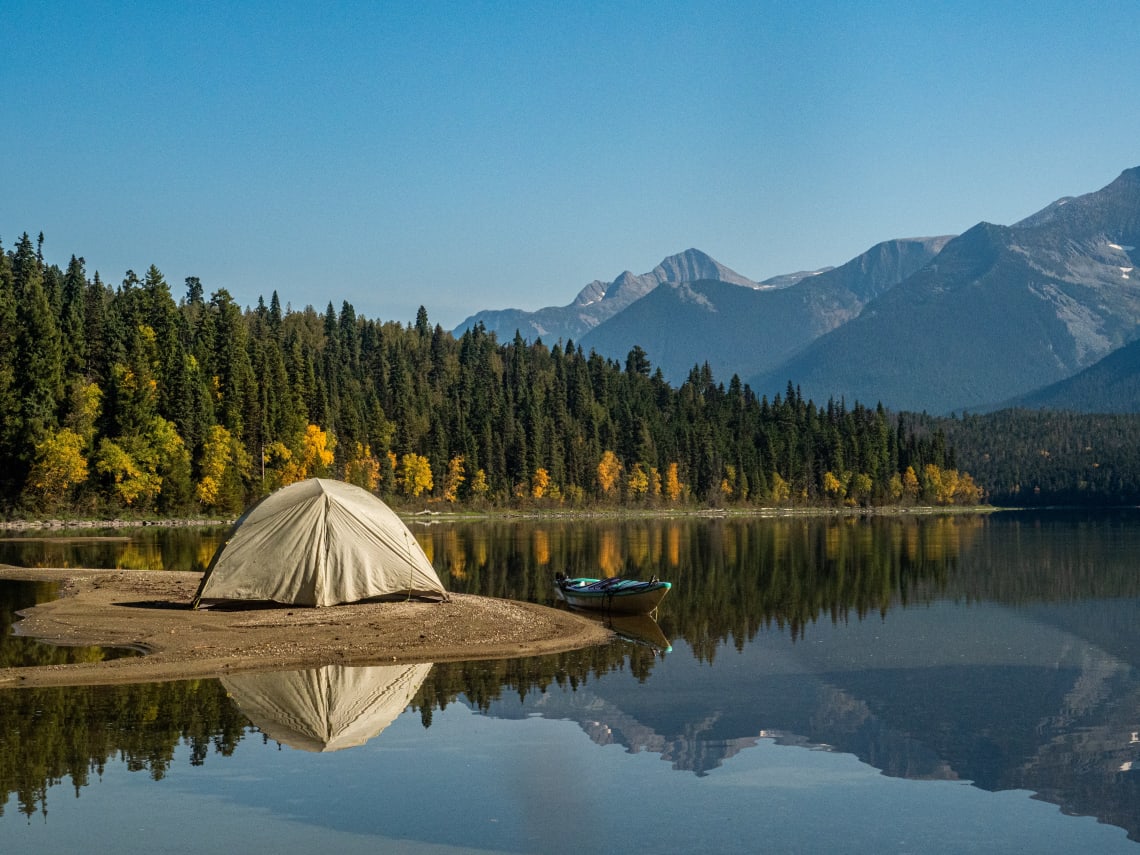 Finding cheap hotels
Aside from the different types of cheap accommodation listed, hotels are still an option in most places. Although hotels are usually much more expensive than hostels or other forms of free accommodation, it is still possible to find cheap hotels.
If you're wondering how to get cheap hotels, here are some budget travel tips that will help you do so!
Travel off-season
Traveling during the off-season is one of the best ways to save money. Flights, hotels, and tours are often much cheaper than during peak tourist season.
People tend to travel during peak tourist season because it aligns with holiday time and the weather is usually the best. But the off-season is just as amazing!
If you can get time off of work and you don't mind a little bit of bad weather, then you can save lots of money on hotels during the off-season.
For example, traveling in Europe is much more expensive during summer when the weather is nice and people are on school holidays. The best way to see Europe on a budget is by traveling in the winter or even in spring or fall.
Hotel prices tend to drop when the weather is colder. Just pack some warm clothes, bundle up, and enjoy finding cheap hotels!
Book ahead with free cancellation
Try to book your accommodations well in advance to save money. Hotels tend to jack up the prices for last-minute rooms.
If you plan in advance and book your hotels a few months before your trip, you can get a better deal and sometimes enjoy perks like free cancellation.
Check multiple websites
When you find a hotel that you want to book, check the prices across multiple different platforms. Booking agents like Kayak or Booking.com or Agoda may charge different rates.
Shop around to find the best deals, as some websites may have specials on. Also, consider heading directly to the hotel's website to see if they have a cheaper price than the booking agents.
Booking.com is offering 2% cashback to Worldpackers users that create a profile through their link. Signing up to Worldpackers is free, and you only need to get a membership when you decide to have your first experience through the platform. For members of Pack Plan, the benefit is even better: 4% cashback at Booking.com in addition to other advantages.
*Cashback's benefit is limited to USD 200 per booking, and you must login to your Booking.com account to access Cashback.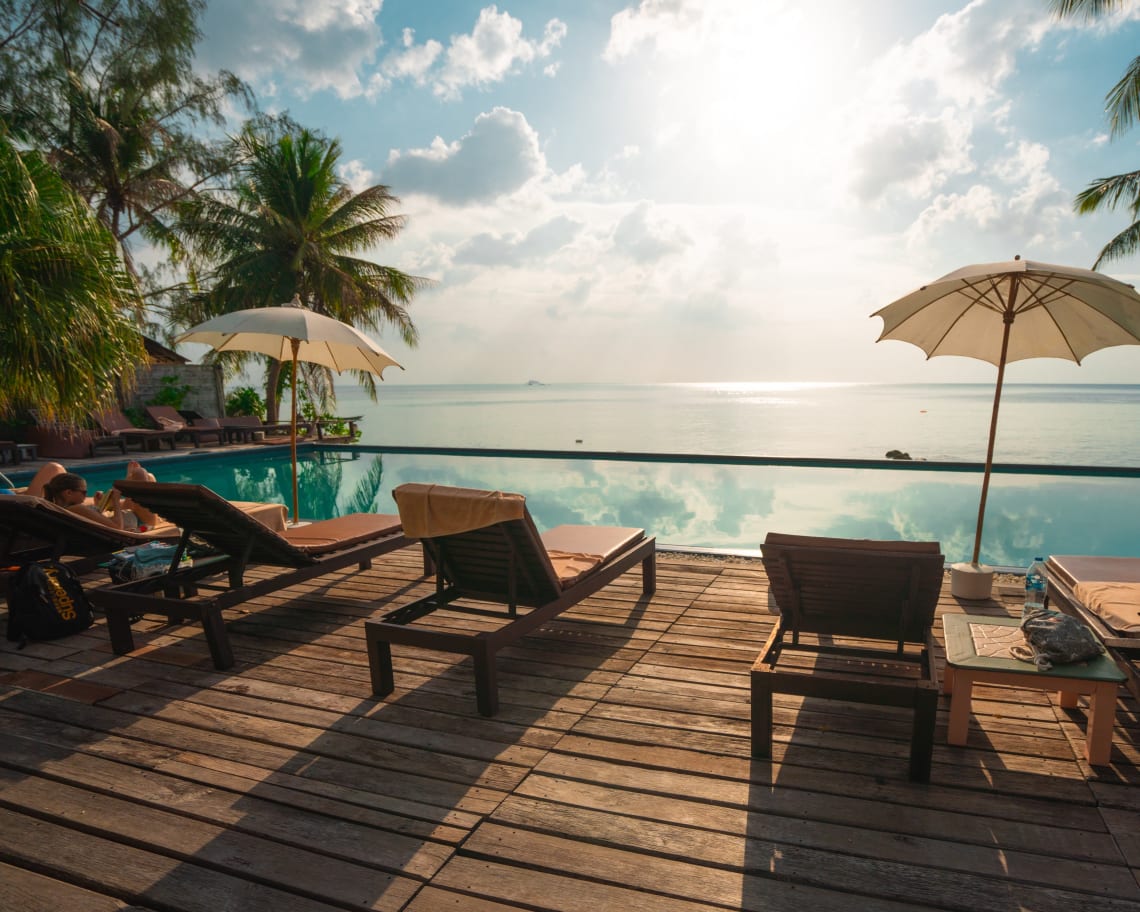 Hopefully, this article has opened your eyes to the world of cheap accommodation! Traveling does not have to be expensive, and it is more than possible to travel the world on a budget.

Work exchange is one of the best ways to travel cheaply because you get to stay in amazing places for free. You get to live and work with locals, which is a truly incredible and humbling experience.
So with the right mindset and knowledge, you can find cheap accommodation all over the world!