13 Bucket list adventure ideas around the world
Whether you are an adrenaline junkie or are not a thrill seeker at all, the ideas on this 'Adventurous Bucket List' are once in a lifetime experience you might want to try!
11min
Different people prefer different types of travel. Some prefer to spend time relaxing, others prefer to get their blood pumping. There is no right way to travel, and 'adventure' has different meanings for everyone.
Travel, however, is a great opportunity to get out of your comfort zone, try new things, grow, and make memories for the lifetime.
Travelling with Worldpackers is even more beneficial for your personal development. Volunteering in a foreign country will make you gain new skills and experiences, enrich your life with new, incredible memories, build your confidence all while helping local communities, learning about different cultures and languages.
It can really be a transforming experience. Read Allyson's story how her volunteering experience changed the way she travels and helped her to become a full time traveller.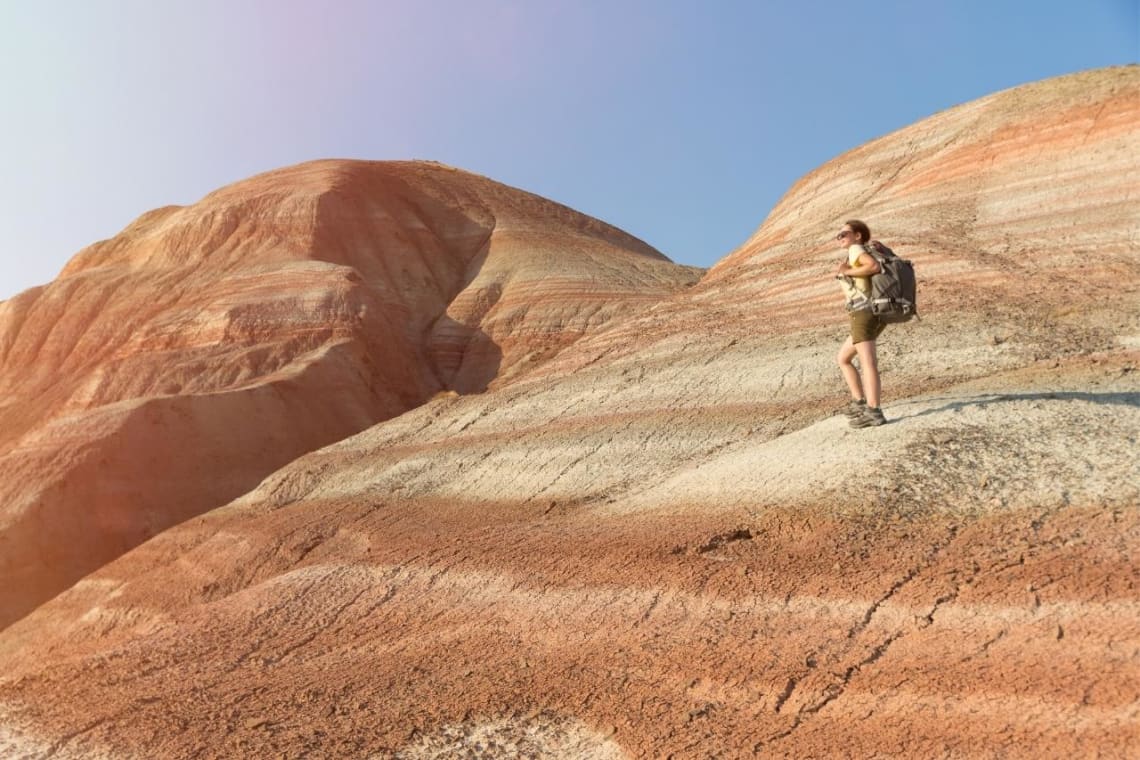 What is "Adventure tourism"?
Adventure tourism is a type of tourism that is growing bigger as people are desiring to travel to places less discovered and have more unique experiences.
Adventure is simply an experience that is exciting, challenging, and extraordinary. It could be something new, or something you practise every day. Whatever gets your blood pumping and makes you feel alive, is an adventure.

Adventure travel comes with many benefits for your mind, body, and soul. Apart from leaving you with incredible memories, adventure is actually good for you.
Going beyond the usual sights and into remote and unexplored areas, trying new things or becoming better at your current ones, is a catalyst to growth and self development.
Keep reading: How to get into mountaineering in 7 steps: the complete guide
Why adventure travel is beneficial for your health?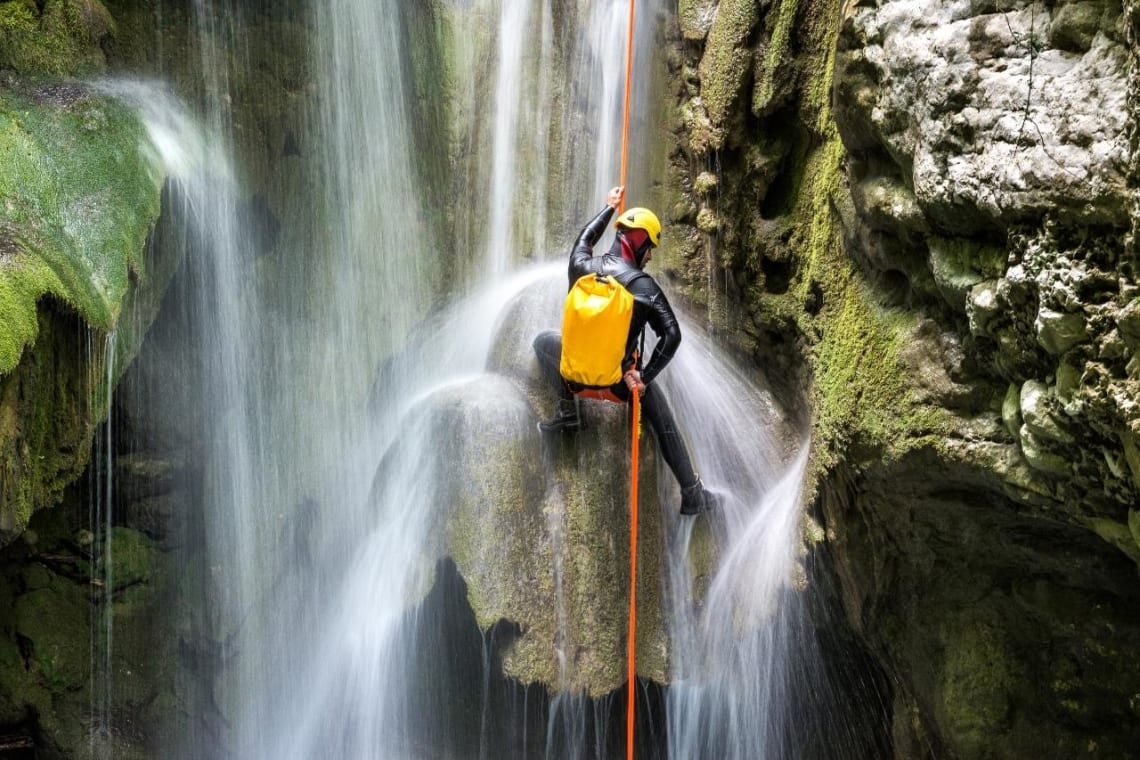 Since most adventure activities are practised outside, this creates even more benefits, as you connect with nature in your travels.
Being outdoors can vastly improve your physical and mental health. Additionally, being active makes it even more beneficial. Spending time in nature lowers stress, blood pressure and your heart rate, consequently improving your mental state.
The fresh air filling up your lungs and increasing your oxygen levels in your veins and brain releases serotonin levels, therefore rising your energy and happiness level. It also makes you more focused and helps you to gain clarity by clearing your head.
Exposure to sunlight generates vitamin D, improves bone health and over time, strengthens your immune system. Additionally, sunlight is extremely good for your mental health. It improves your sleep and reduces stress. Just like fresh air, it also boosts your serotonin levels, therefore it has also been beneficial when struggling with mental health issues.
There's no doubt the outdoors is a healer and spending time outside is one of the best things you can do for yourself.
Adrenaline, that comes with doing adventurous activities, in small doses can also bring you a few benefits. The adrenaline rush releases dopamine, which is responsible for a feeling of well being, it makes you feel happier and more fulfilled.
This rush of hormones and the pleasing feeling afterwards can be addictive for many people.
With so many benefits of adventure, outdoor activities, and the endless opportunities to try them out everywhere, it really is worth adding some (or all) of the Adventurous Bucket List Ideas below, to your travel plans.

Check this guide for adventure planning before heading to your next trip.
What will you find in this adventurous bucket list?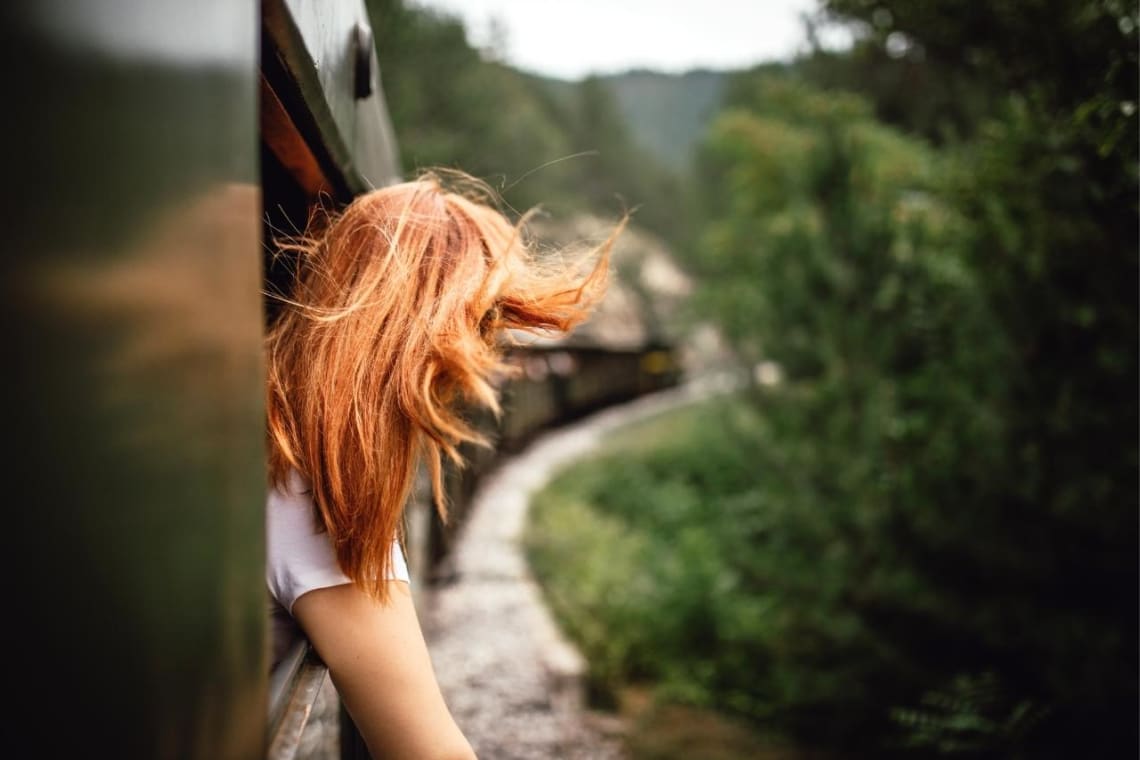 Below is a list of adventurous, bucket list ideas to inspire your travels. Some of them might be far away from where you live, and if travel there might not be possible, it is worth remembering that you do not need to travel far to find adventure. Most of the times you just need to head outside!
When you decide to try one of the ideas, keep in mind that some of them can be activities with high level of risks. They will often require a professional guide and safety gear. Ensure that you are going with a trusted company, so to minimise any risks of injury.
Let's explore the world and have fun at it :)!
13 Bucket list adventure ideas for your next trip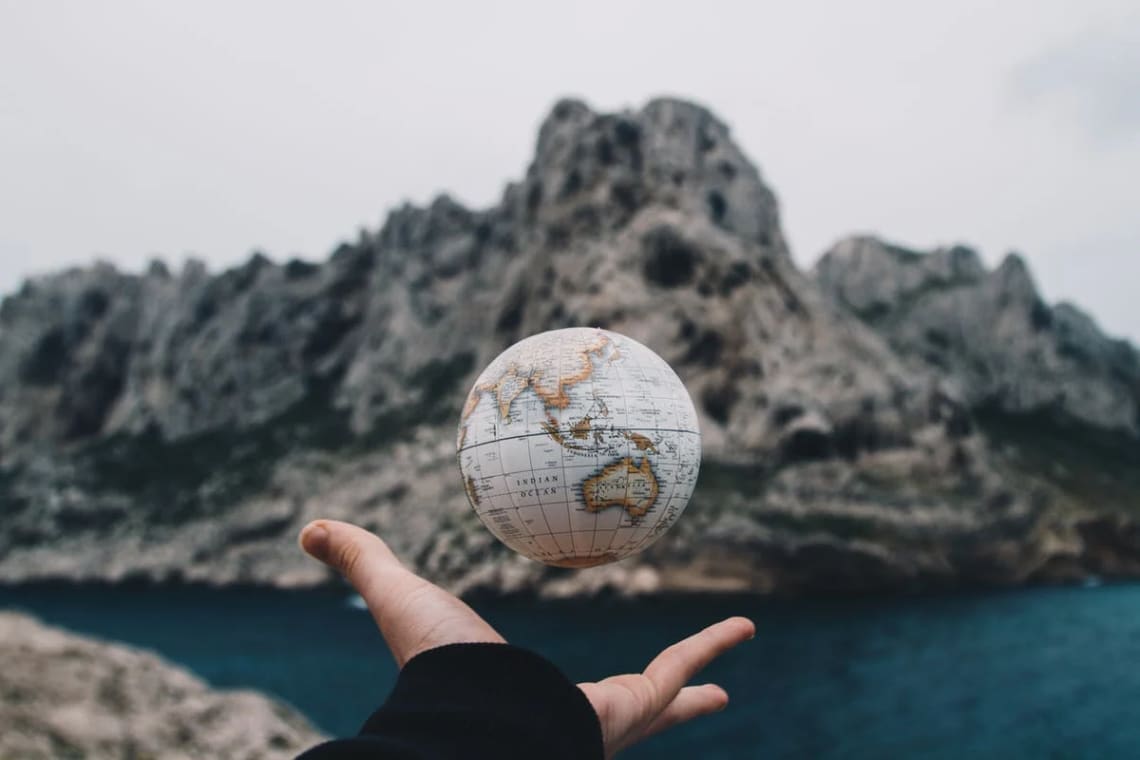 1. Hot air balloon flight over Teotihuacán, Mexico
The Latin American alternative to the very popular hot air balloon experience in the Turkish Capadoccia, a flight over the Teotihuacán ruins in Mexico, is a must do during your trip in the Americas.
Also known as 'the City of the Gods', Teotihuacán is a very important site with a very fascinating history.
What makes it so special is that those Mayan ruins are a celestial map. The set of temples and pyramids form an astronomical alignment, with each building representing a planet in our solar system. The balloon flight over the ruins will allow you to see this mystical alignment from above.
Flying over the Teotihuacán Valley in a big, colourful floating balloon, is an experience that is suitable for almost everyone, and is bound to be one that you will never forget!
Stay in Mexico for longer and volunteer with Worldpackers. Check all the work-exchange opportunities available in Mexico.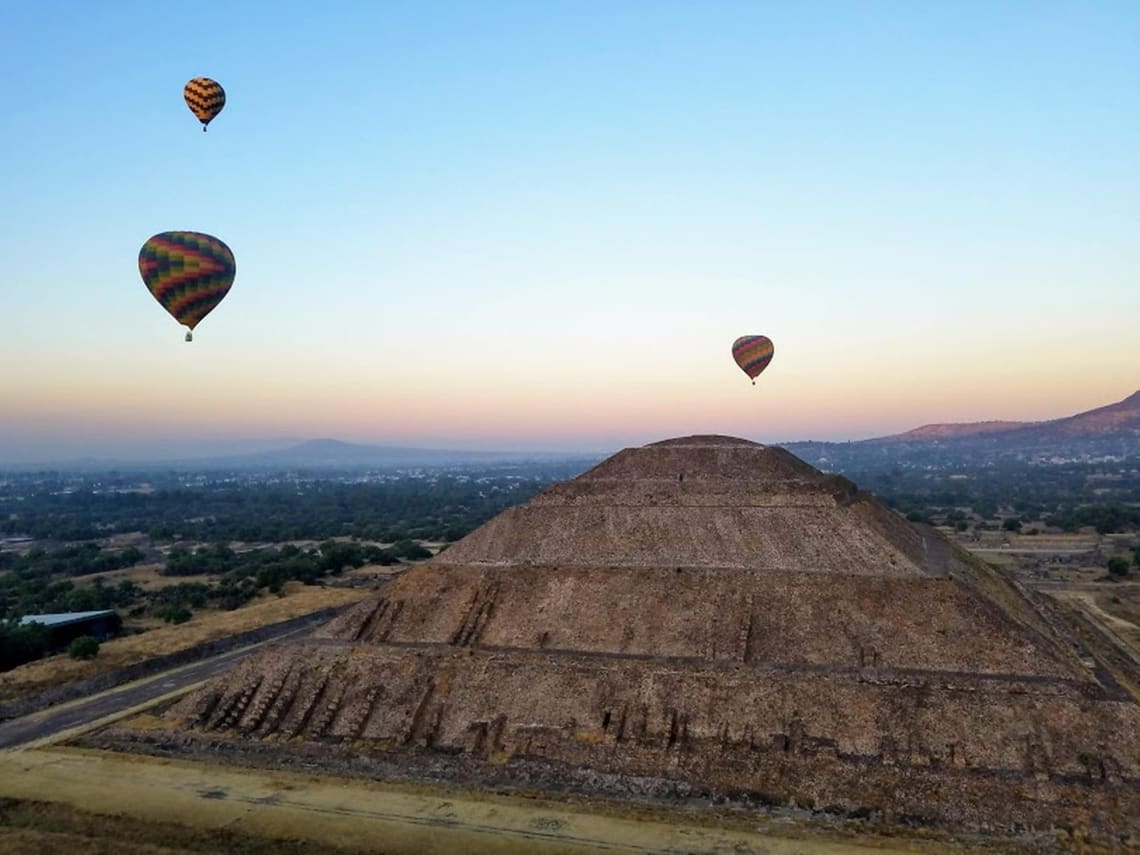 2. Salar de Uyuni, Bolivia
Salar de Uyuni is in the Bolivian Andes, near the border with Chile. Located at an elevation of almost 4,000 meters it will definitely take your breath away!
At 10,582 square kilometres, it is the largest salt flat in the world. Spectacular during both dry and rainy season, Salar de Uyuni can be done at any time of the year. During the rainy season the salt flat is covered in shallow water that creates a mirror and reflects the surroundings and the sky.
Although it is a very remote natural wonder, it is easy to get there. Tours often include a visit to the nearby Atacama Desert, during which there is a possibility to stay in an accommodation made totally out of the salt that comes straight from Uyuni Salt Flats.
If you would also like to explore more destinations in this country, consider staying for longer and volunteer in Bolivia.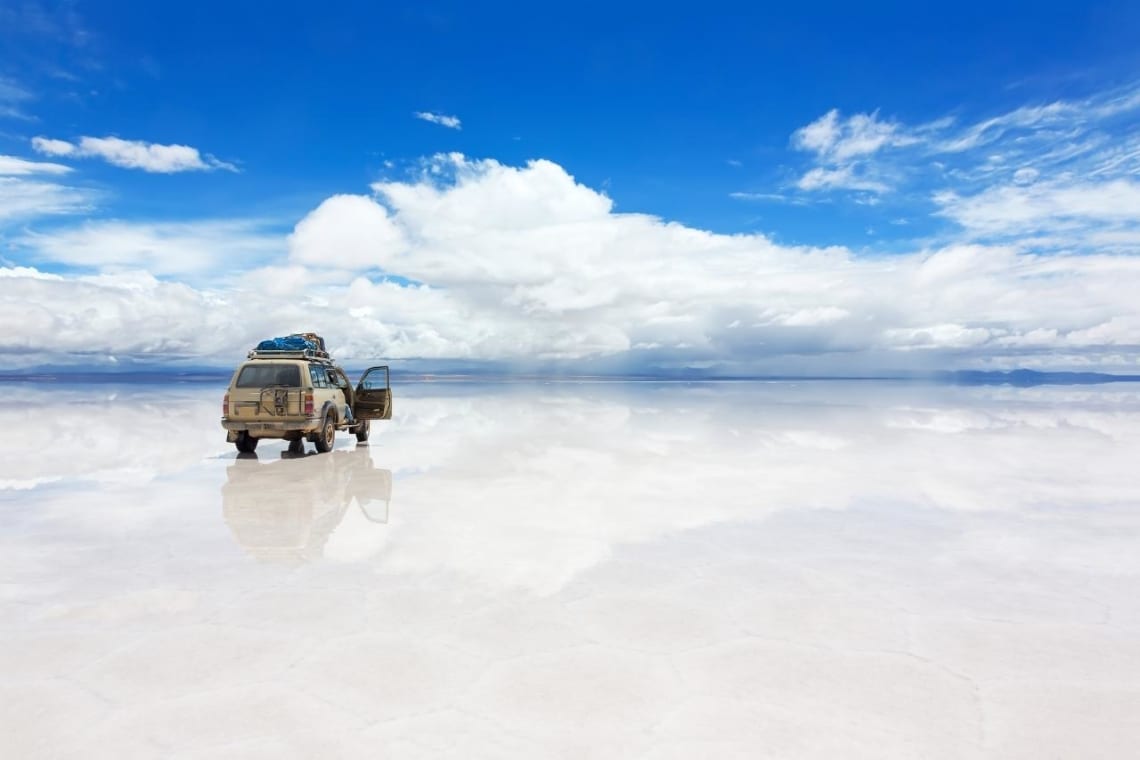 3. Camp under the milky way in Spitzkopee,
Namibia
Spitzkoppe is a set of sharp, granite peaks in the middle of the dessert, this area is believed to be over 700 million years old.
During the day, it offers incredible views and the unique rock formations and boulders offer hiking and rock climbing routes.
And during the night, an incredible spectacle of sparkling stars and the milky way. Countless stars are visible as the night rolls in, and it is even possible to spot other planets such as Mars, Venus, Saturn or even Jupiter.
In addition to this, the sunsets and sunrises are spectacular. The Spitzkoppe appears to be incredible at every hour of the day and it will no doubt be one of the best experiences in your life.
One of the best places for stargazing in the world, this natural area has plenty of campsites to choose from. The campsites offer plenty of space and privacy with possibility of a camp fire.
Camping under the milky way and millions of stars in a remote place like Spitzkoppe is an incredible experience, that every adventurer should have on their African Bucket List!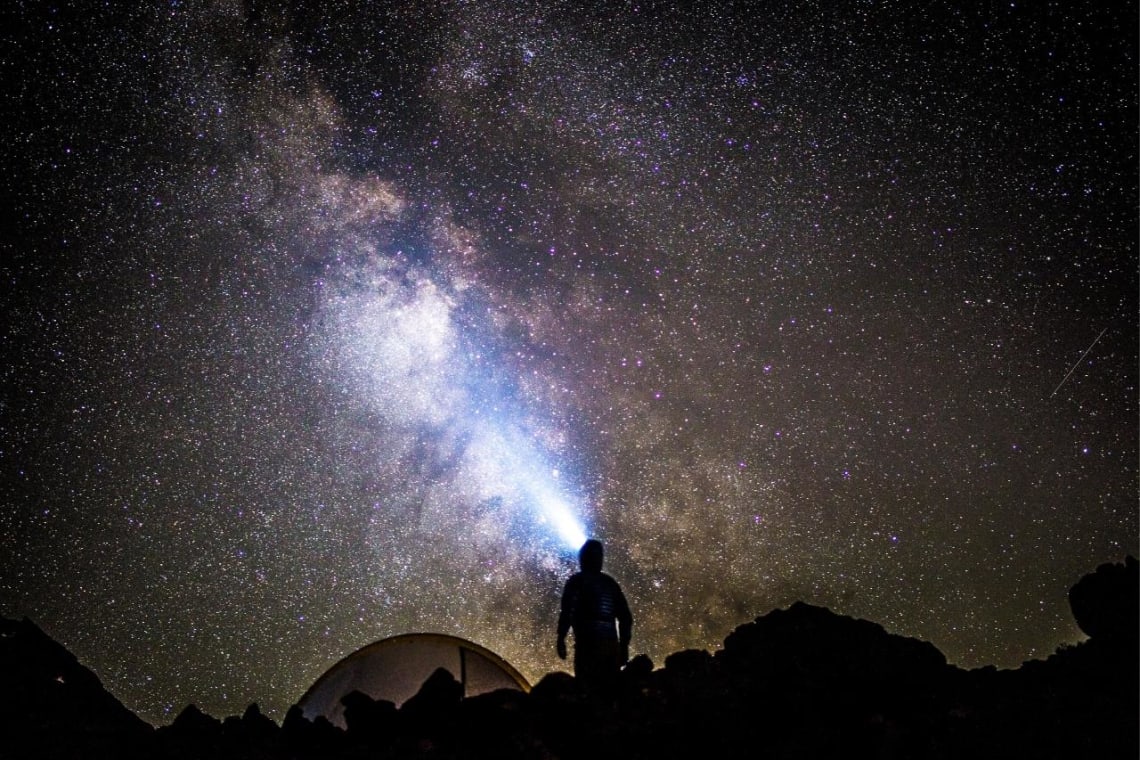 4. Cargo Boat through the Amazon,
Peru
Iquitos, Peru ''the capital city of the Amazon'' is situated deep in the Peruvian Amazon. Without any road connection, but with astonishing Amazon River flowing through it, the only way to get there is either by boat or a flight. The flight from anywhere in Peru will not take longer than 2 hours, but the slow cargo boat ride can take 3-5 days or even longer.
This slow cargo boat option is for the adventurous only.
It includes jumping on a large cargo ship and spending few days swinging and sleeping in the hammock, listening to cumbia and bachata, drinking Inca Cola with the locals, eating traditional Peruvian food, observing the spectacular Amazon jungle and being entertained by the on and off loading of chickens and cattle in the middle of the night, in the middle of the jungle!
This experience is incredibly interesting and offers a deep cultural exchange and opportunity to truly engage with the locals and see some of the most isolated communities in the Peruvian jungle on the way.
Read how you can help to conserve the Amazon Rainforest by volunteering with Worldpackers.
Read about living on a boat.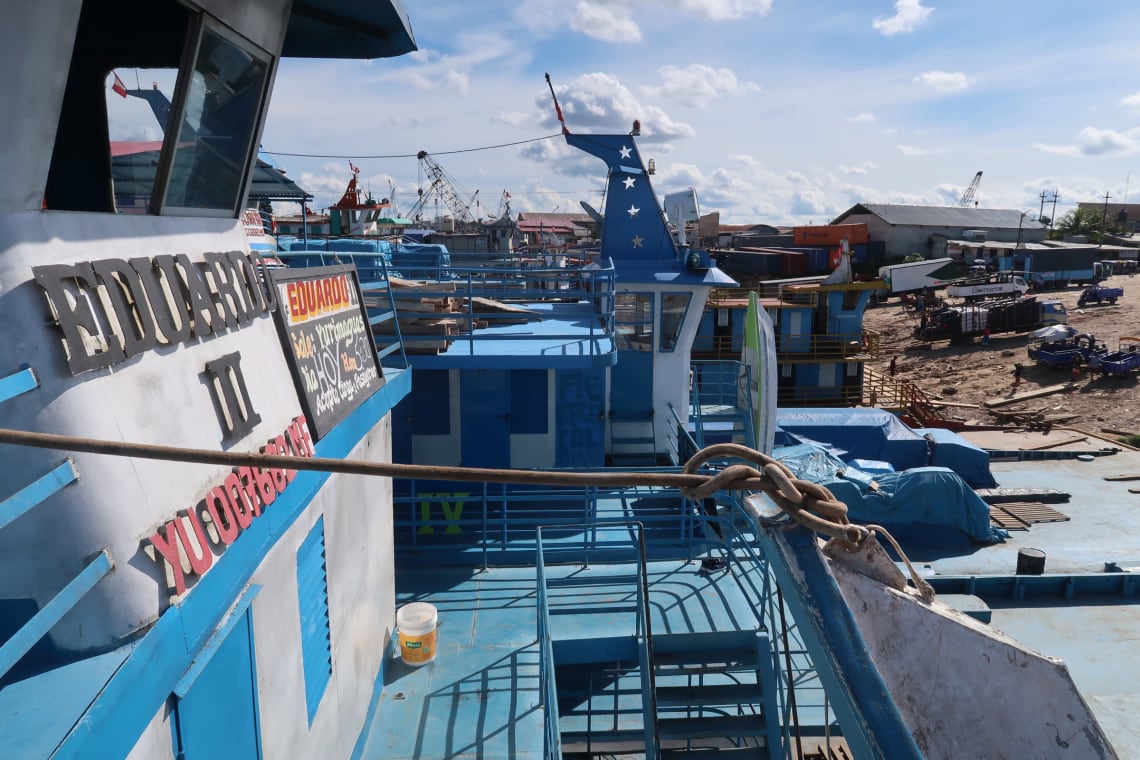 5. Northern Lights in Sweden and volunteer in the Arctic Circle
Seeing the Northern or Southern Lights is at a top of a bucket list of every adventurous traveller.
This wonderful phenomenon, a dance of colours in the night sky is truly unique and beautiful experience.
You can observe the Northern Lights from northern Alaska, Canada, Iceland, Greenland, Norway, Finland and Sweden in the northern hemisphere. With this many possibilities, it is easy to incorporate it into your adventurous bucket list!
The Northern lights are unpredictable, and if you have limited time in the Arctic Circle you might not be able to catch them.
If you do have more time, you should take this opportunity and consider deepening your experience by temporarily living in the Arctic Circle.
With Worldpackers, you can stay in the Swedish Lapland accommodation-free in exchange of 15 hours of work a week. This is incredible way to travel, engage with the locals and watch the Aurora Borealis with them whilst listening to their legends about it, perhaps learn the language and learn new skills!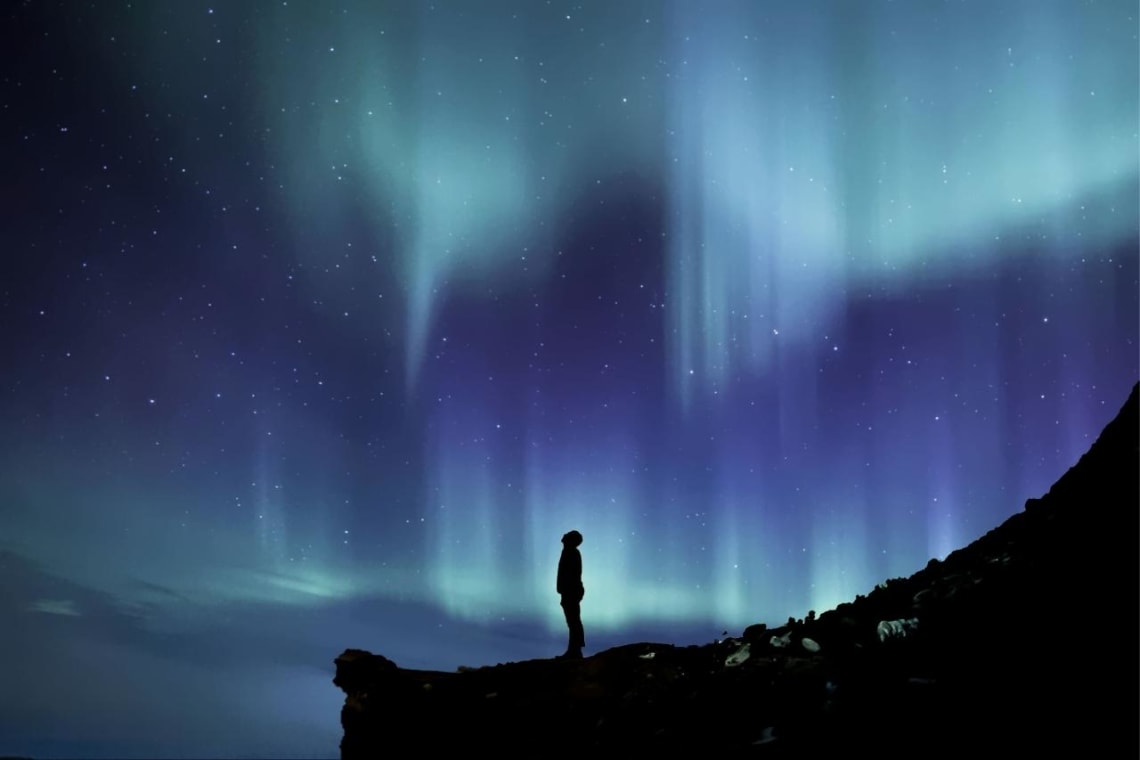 6. Bikepack through Mongolia
Mongolia is an incredible country located in Asia. It is a remote destination known for the vast and rugged regions, Gobi Desert and the rich nomadic culture.
The lack of roads and highways means that you cannot rely on public transport and must find your own way to get around this beautiful country.
Bikepacking is like backpacking, but on a bike. You attach all your belongings to your bike and travel through the country cycling. This adventure can take you weeks or even months to complete.
Enrich your Mongolian adventure by living with a nomadic family in the heart of Mongolia.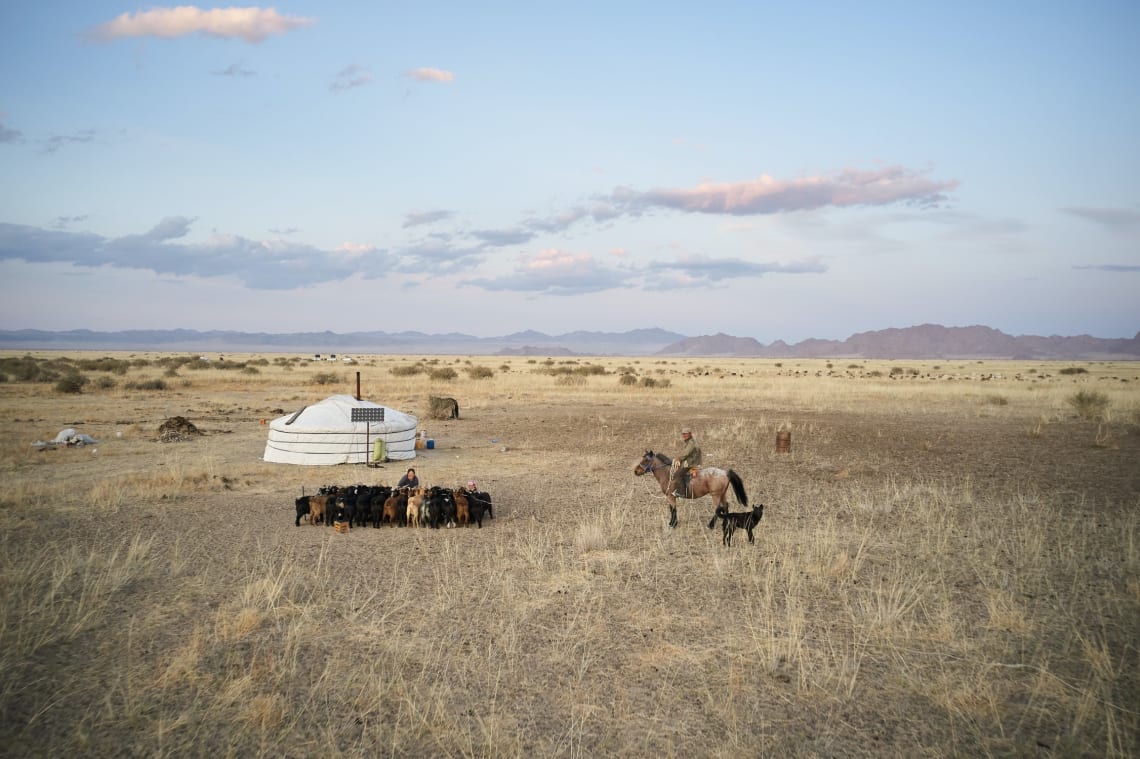 7. Volcano Boarding, Nicaragua
Cerro Negro Volcano in northern Nicaragua, near the colonial town of León, is the only place in the world where you can practise volcano boarding.
This volcano is the youngest in Central America and it is the most active volcano in the region. Includes an hour hike with smouldering craters and beautiful views all throughout.
A sled down an active volcano made from black lava rock, is a once in a lifetime experience and a must do for every adrenaline junky. For even better experience, choose to do your tour at sunset time.
Volcano boarding combined with being on top of an active volcano is the perfect mixture for every thrill-seeking traveller. You should definitely add volcano boarding to your Adventurous Bucket List in Central America.
Whilst you are in Nicaragua, you can take this opportunity to stay in the ancient city of León for longer and help to renovate a local hostel.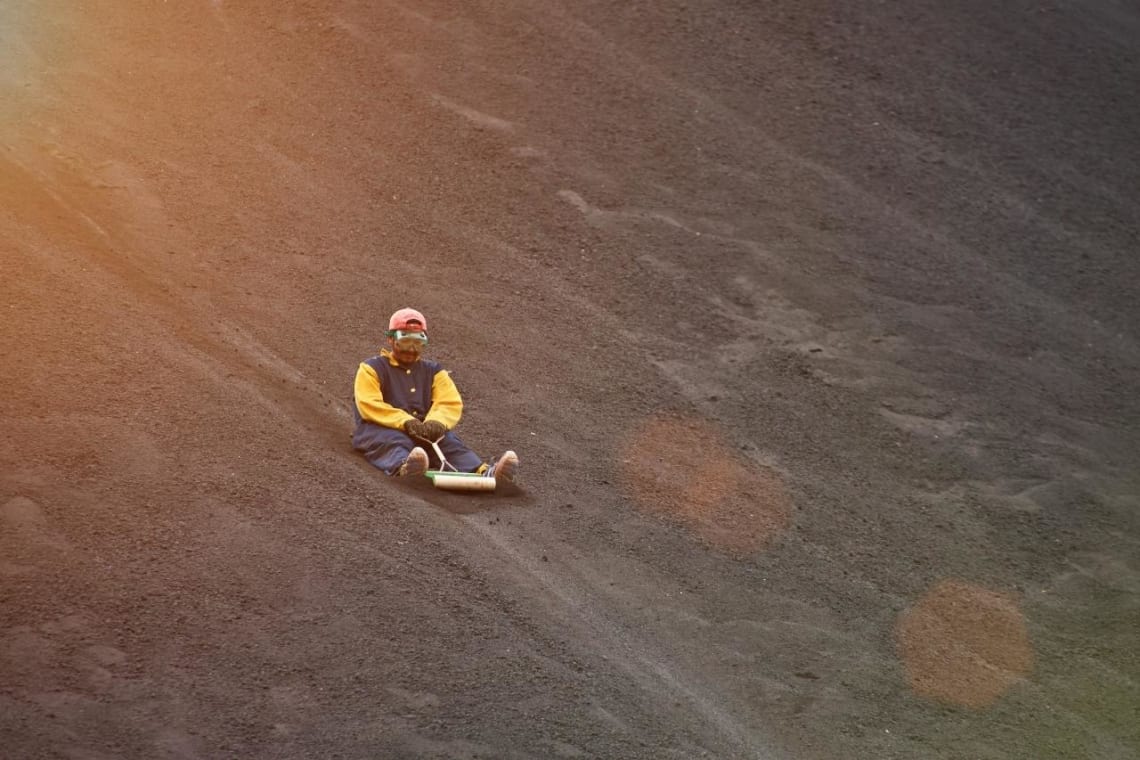 8. The Mossel Bay Zipline, world's longest one,
South Africa
This zipline ride will have you going 100km/h on a zip line over 3km long. It goes over Indian Ocean and through the cliffs of the Bay.
This adventurous bucket list idea can be found along the Garden Route – a 300km route situated in south-west tip of South Africa that is considered the most beautiful part of the country.

To really make a difference during your travels in South Africa, you can sacrifice 25 hours in the week to support social programs in Cape Town. Volunteer at Villa Viva Backpack and participate in their campaign for the human right of water or help to fight homelessness in the area.
9. Mount Huashan Cliff hike in China
Also known as one of the 'Deadliest Hikes in the World' or 'Plank Walk', this is a hike made out of planks, on an edge of a 7,000-foot mountain that takes you up to the summit of Mount Huashan.
This trail includes majestic views of the mountains, temples, and forests. Mount Huashan is one of five sacred mountains in China, dotted with temples and rich history stretching back to times when dynasties existed.
The trail was built over 700 years ago by a Taoist priest, and nowadays is attempted by only the biggest adrenaline junkies.
If you are an adventurous traveller that would like to explore rural and authentic China and truly get to know their culture, check this volunteering opportunity out. Volunteering at this guest house is a once in the life time opportunity to truly connect with the locals in a place that is off the beaten path for many tourists.
10. Bungee Jumping in Queenstown, New Zealand
This list wouldn't be complete without mention of Queenstown, New Zealand – the adventure capital of the world.
A paradise for adrenaline junkies, bungee jumping is not the only adventurous activity. Other activities include paragliding, white water rafting and other water activities, rock climbing, snowboarding and more.
The most popular activity, however, is the Nevis Bungy Jump. Highest in the country, this jump is 134m high and the free fall lasts 8.5 seconds. Adrenaline rush guaranteed!
Queenstown, New Zealand is the place to do a bungee jump as this is where bungee jumping originated from! This bucket list idea is the shot of adrenaline that you need to have at least once in your lifetime.
Get to truly know New Zealand by volunteering at this remote wilderness lodge.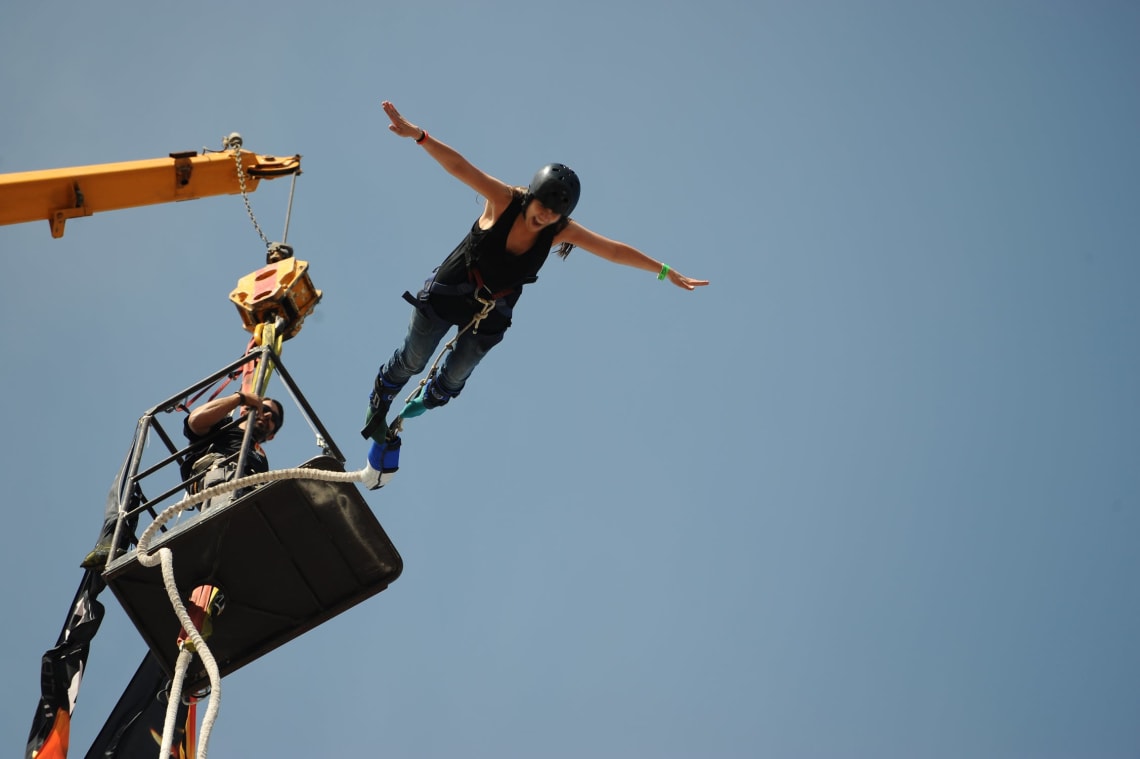 Bucket list adventure ideas in the USA
If you live in the USA, here are top 3 adventurous bucket list ideas that might be close to your home! Even better, you should check out those exciting volunteering opportunities in the United States:

Not enough funds to travel abroad? Check out this guide to cheap beach vacation places in the USA.
11. West Pacific Road Trip, USA
The diversity and beauty of the USA allows for even shorter trips to satisfy every adventure seeker.
The West Coast of the United States is one the of the best places in the world to road trip.
Starting in the moody Washington State some of the highlights of the state are the Olympic Peninsula and the city of Seattle and ending in the sunny and wonderful state of California where the highlights include the majestic Mount Shasta and ocean vistas of San Diego, the West Coast is one of the easiest and most adventurous road trips you can do.
The national parks in the United States are a must see in your lifetime. Yosemite National Park is best known for the waterfalls and the mountains, and the Redwoods is popular for the tall and ancient trees.
Campsites can be found everywhere on your way, this part of the United States is an amazing opportunity to jump out of your comfort zone and explore the world.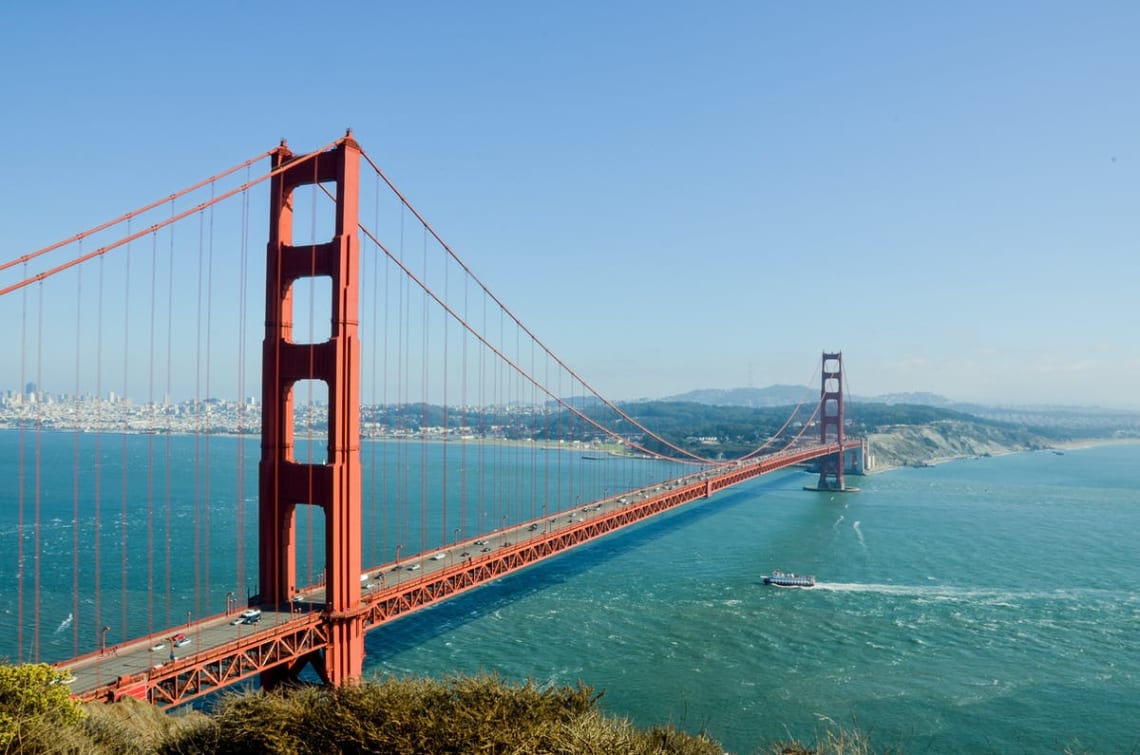 12. Thru hike Appalachian Trail, USA
A thru hike is a long distance trail that is completed end to end and usually lasts for weeks or months.
Also called long distance hiking, it includes backpacking, camping and crossing mountains, rivers and towns or cities.
The Appalachian Trail is a 3,524 km (2,190miles) long trail, that runs through 14 states, including Georgia, North Carolina, Tennessee, Virginia, Maryland and more, it is a great chance to explore some of the less visited places in the USA.
Although there are longer trails in the USA, the Appalachian Trail is the most user friendly one which makes it perfect for beginners and advanced hikers. At average, it takes five to seven months to complete.
Long distance hiking should be on top of all adventurous people bucket list. It is an amazing opportunity to get out of the comfort zone and achieve something great that will be remembered for the rest of the live.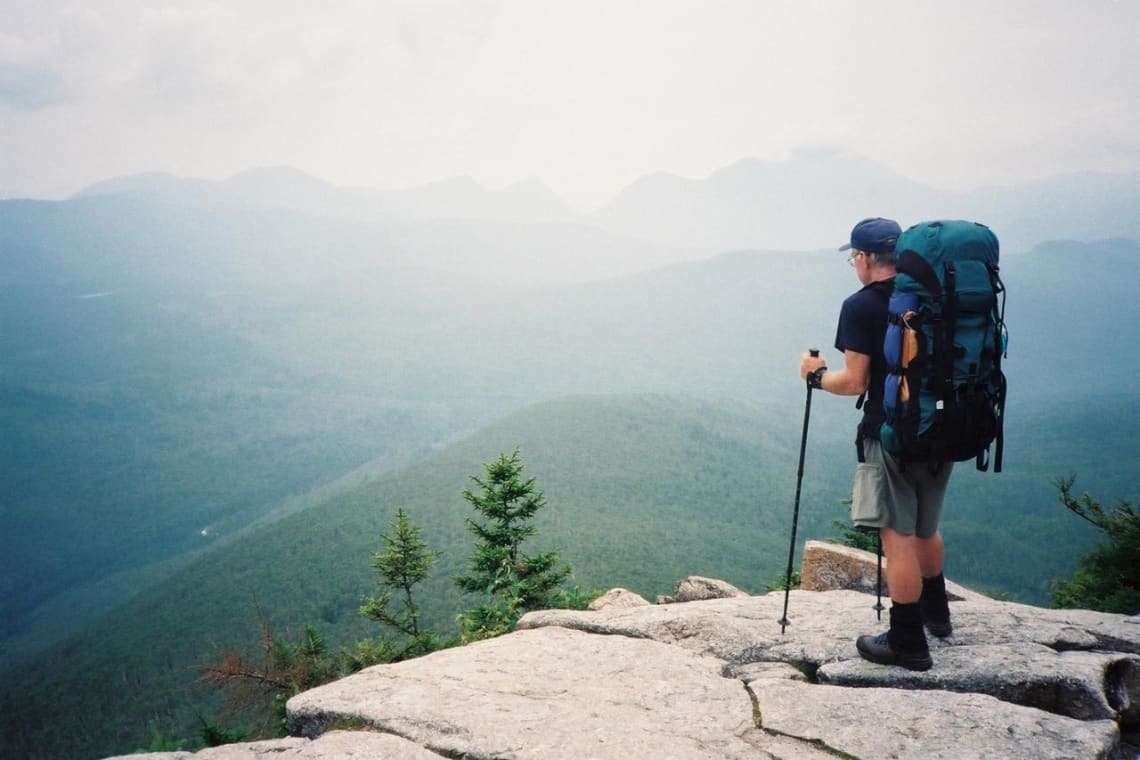 13. Rock climbing in Utah, USA
Utah is home to five national parks, including Zion, Arches and Bryce Canyon National Park. All of those are great locations to try extreme sports such as rock climbing.
Utah state offers something for every style of rock climber, but it's preferred among more advanced crowds as it offers some of the most challenging routes in the world. However, with over 12,000 official routes, beginners will also find suitable routes.
The many spectacular campsites will allow for even better and more memorable experience, if combined with staying in the nature for longer than one day and enjoying the evenings with a campfire at a campsite and rock climbing during the day.
Utah is the perfect example of adventure being right in your backyard.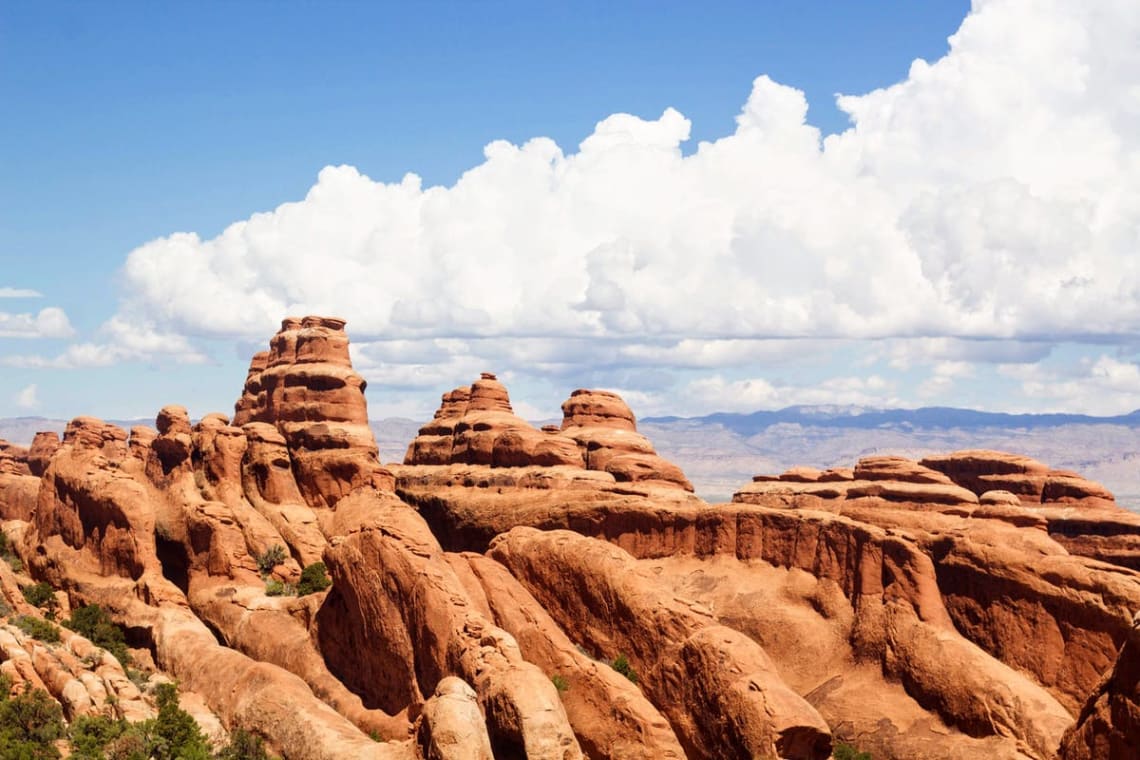 Over tourism is a real issue in many parts of the world. For this article I made the effort to pick some destinations that are lesser known.
However, most if not all the destinations are still seeing a massive number of tourists every day, it is worth considering what impact our visit will make on the environment and the local communities.
Want to learn more about planning your trip? By subscribing to the WP pack plan you have unlimited access to +120 courses at Worldpackers Academy, the travel school made by travelers!