The ultimate Worldpackers Mexico travel guide
Get to know Mexico's rich history, finger-licking gastronomy, and spectacular cities to visit with this Mexico travel guide. Explore the dos and don'ts of traveling through Mexico and find out if you think this is a country worth the visit.
23min
Mexico is a must when it comes to ultimate travel destinations. Whether you are there for its rich history, delicious gastronomy, or its jaw-dropping natural beauty you will not be disappointed. Mexico isn't a top favorite among travelers just out of luck, its diverse culture has positioned the country as a travel staple of the world, and it's not hard to see why.
This Mexico travel guide has been designed to cover everything from dos, don'ts, general overviews, and of course insights about how to visit Mexico based on my own experiences and knowledge of this beautiful country. If you're curious about backpacking Mexico on a budget, I'll also cover how to use Worldpackers to save on accommodation and more when traveling around Mexico.
Before I dive in to Mexico travel advice, it is always important to contextualize. A smart traveler will always do some research before arriving to any country. Whether it be reading up on some brief history or current events, it is something that will truly make your travel experience more enlightening because you will be able to link and better understand the whys of many cultural dynamics.
A brief history of Mexico
Mexican history consists of the rise and fall of mighty civilizations, the irreversible duality and fusion of Spanish and indigenous cultures and a revolutionary war that changed the country's political field and renewed its sense of Mexican identity.
The Olmecs came first and positioned their civilization in Mexico about 3,000 years ago. Over the years, advanced empires developed fascinating traditions.
In the sixteenth century the Aztec capital, Tenochtitlan, was a city-island of busy markets, island gardens, and sacred temples. Shortly after their arrival, the Spanish conquerors destroyed most of the city, thus preparing the foundations of what would later be the present-day Mexico City.
Even though the overall history of many Latin American countries can seem similar due to their direct link to Spain and independence, what truly differentiates Mexico is its extensive ancient civilizations.
I previously mentioned the Aztecs and the Olmecs but many more have left a footprint in Mexico. It's not possible to talk about ancient Mexican History without mentioning the almighty Mayan Empire.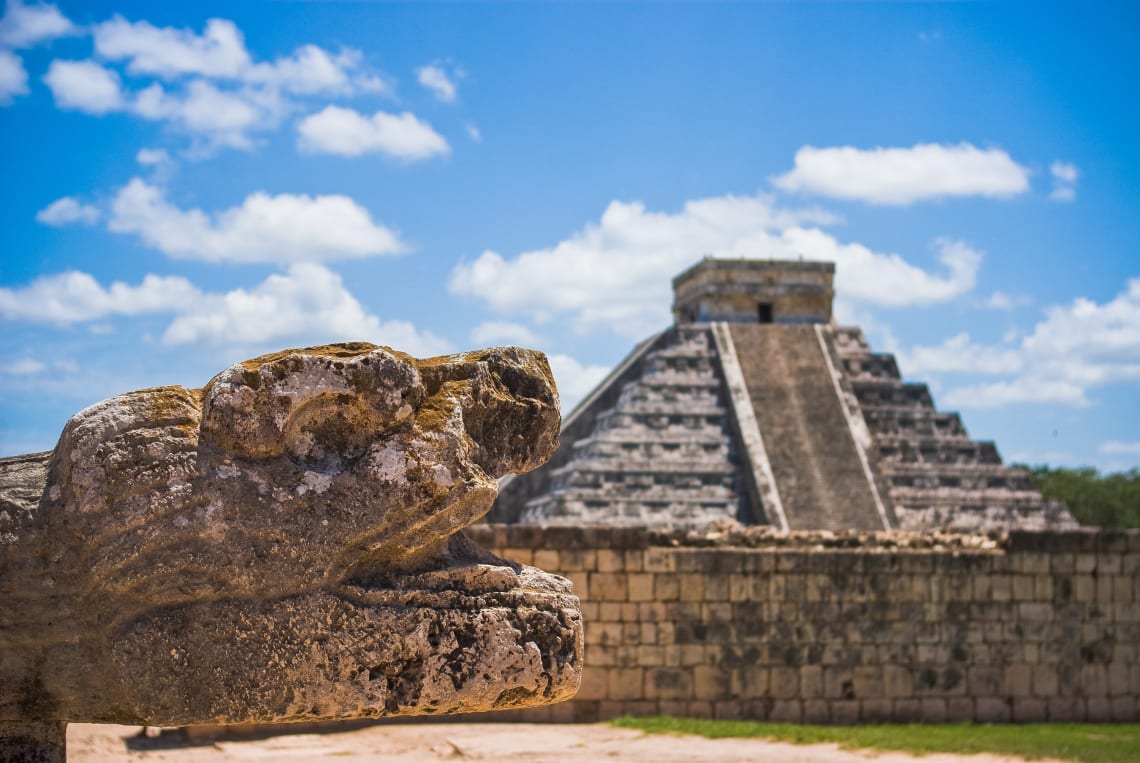 The Mayans controlled an immense area that covered what is now Guatemala, Belize, part of Honduras and El Salvador, in addition to the Mexican states of Chiapas, Tabasco, Campeche, Quintana Roo and Yucatán.
The Maya created city-states run by hereditary governments that were often in conflict with each other. Its flourishing economy, intense agriculture and the trade of goods such as jade, cocoa, beans, obsidian, feathers and cotton, stimulated the rapid multiplication of urban centers communicated by an effective network of roads.
The Maya developed the most sophisticated writing system in pre-Columbian America and their knowledge of mathematics led them to discover the number zero and an amazing understanding of astronomy and Mayan calendars, which still surprises scientists today.
The great Mayan centers of the classical era began to fall into decline over the year 900 A.D. and within 100 years they were abandoned. The abandonment remains a mystery, however, it is thought that it was due to epidemics, famines caused by excessive land exploitation and climate change caused by the deforestation of the jungles.
Almost at the same time that they disappeared in the south, in the lands of the north of the Yucatan, new kingdoms flourished, so that the Mayan civilization experienced a second stage of splendor. In Uxmal, Chichén Itzá, Sayil, Edzna and in many other cities, arts and architecture reached an extraordinary level of refinement, called the Pucc style.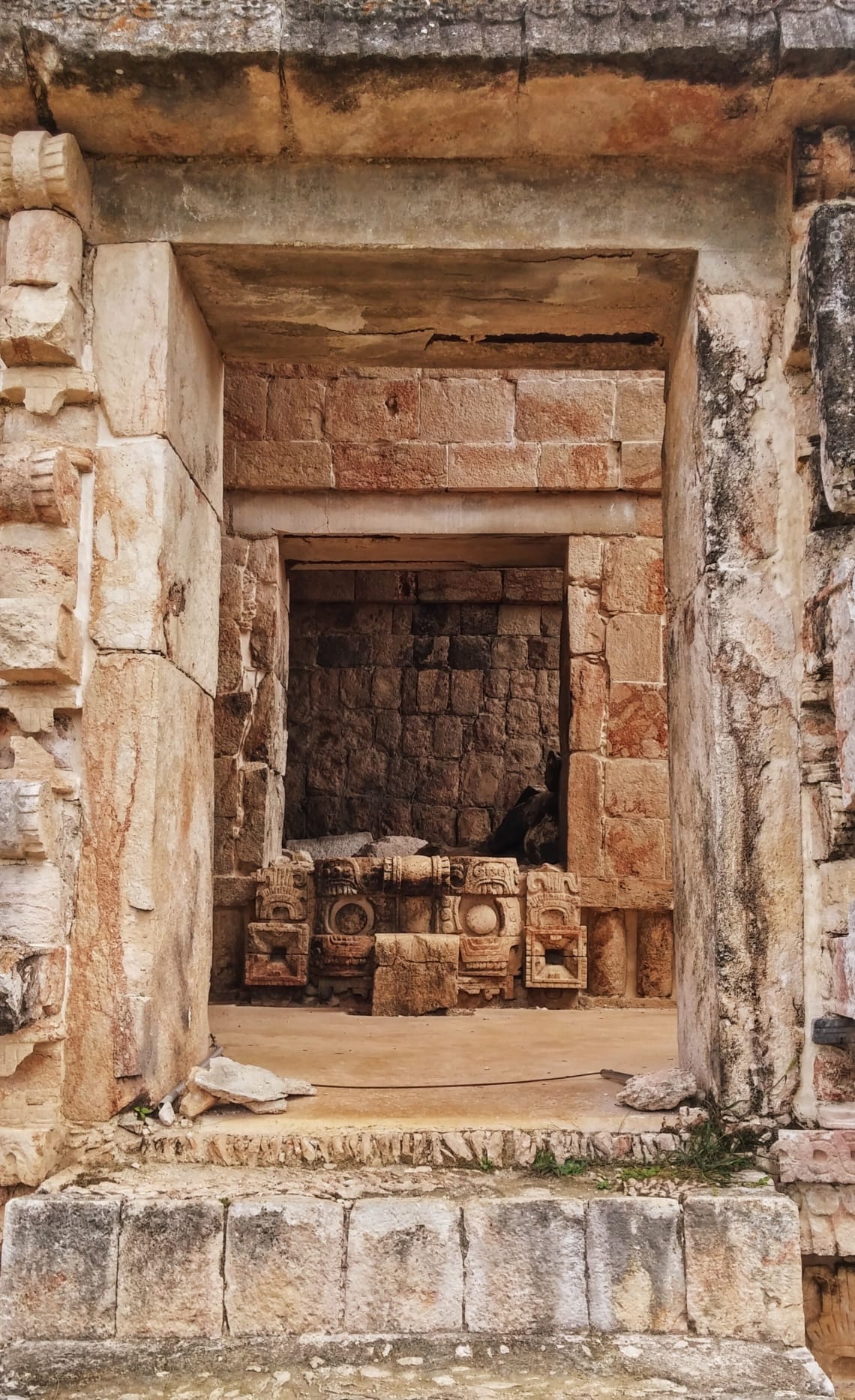 The Spaniards conquered Mexico in 1526 and subjugated the entire Mayan world, which was already far from its flourishing era. Others fled and entered the Guatemalan territory, and resisted until 1697.
Today about three million Maya survive, divided into 28 different language groups.
Once the Spaniards conquered the ancient civilizations, they continued their oppression on Mexican territory; this too shaped much of what Mexico is today, for example the Spanish language. Believe it or not, Mexicans don't speak Mexican, they speak Spanish.
Mexico remained part of the Spanish empire for three centuries, until it reached independence in 1810. In 1846, the country lost almost half of its territory to the United States as a result of the Mexican-American War.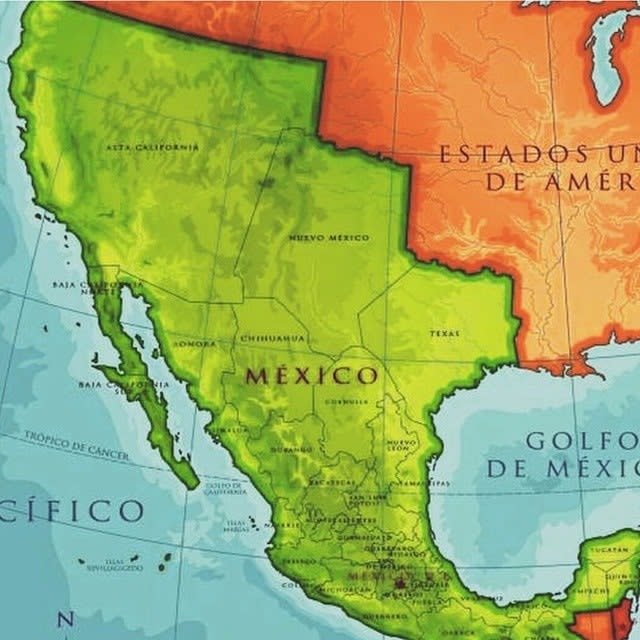 In the twentieth century, the popular figures of revolutionaries such as Pancho Villa and Emiliano Zapata helped lead a revolution that would later be famous and represented in many of the bright murals painted by Mexican painters such as Diego Rivera. These murals produced during the Mexican mural movement celebrate Mexican culture and tell the story of Mexico with vivid and expressive details.
When to visit Mexico
Mexico enjoys a moderate and enjoyable climate year round. When you should visit Mexico really depends on what part of the country you want to visit. I think you will be fine if you come anytime of the year.
The only exception is if you are visiting the Riviera Maya, it would be wise to avoid Hurricane Season (August and September). Other than that you should be fine to visit Mexico any time of the year!
Planning a solo trip to Mexico? Check out this guide for safety and fun.
Mexican gastronomy
Holey moley, it's guacomoley!
Why travel to Mexico? The food culture alone is easily enough of a reason to pack your bags for a trip to Mexico.
In fact, Mexico is very fortunate to have one the richest gastronomies on the planet.
So much so, that UNESCO named traditional Mexican cuisine an intangible heritage of the world, an impressive feature that can only be said of French, Mediterranean, and Japanese cuisines. Mexican gastronomy was considered a World Heritage Site by UNESCO since it demonstrates a certain antiquity and historical continuity and enjoys an important role as an element of identity for the Mexican people.
Mexican cuisine is of collective elaboration and relies on products originating in its land and presumes a great creativity in its chefs, who over the centuries have perfected this gastronomy. There may be other very good cuisines in the world, but they do not all meet the criteria to be considered in UNESCO.
In addition to everything previously mentioned, Mexican cuisine also combines contemporary techniques that give it the character of constant innovation and adaptation. Thanks to this, it has been preserved and remained for several generations.
Belonging to this exclusive list means that not only does the food appeal to your taste buds, but also that there is an irreplaceable process, tradition, and of course, culture behind the dishes. Whether it is the ingredients or the way of creating such a magnificent meal, there is no arguing that Mexican cuisine deserves its spot on UNESCO's World Heritage collection.
You might be thinking that there is nothing special about tacos, guacamole, or burritos. Although these are great, they are not exactly what position Mexico as a gastronomic travel destination.
As for gastronomic tourism in Mexico, this is the second most economical element generated in tourism in Mexico. The gastronomic heritage, Mexican cuisine, regional and local cuisines have become one of the most powerful attractions for internal and external travelers.
People move in search of new flavors, original flavors. Tourism has evolved a lot and right now the concept of gastronomic destinations is very important. It is a fact that people look for museums, historical centers and beaches, but they also look for places to eat, and eat well. In that sense, Mexican cuisine is being a unique attraction all on its own for travelers.
Many culinary destinations in Mexico are recognized because they have been in charge of promoting and publicizing their benefits; these states being Oaxaca, Puebla or Yucatan. But now, there are many other important destinations in the country that are manifesting as crucial members, which they did not do before, and that have much to offer, like Michoacán Sinaloa, Chiapas and Mexico City.
What to eat when traveling in Mexico
Forget #TacoTuesday and welcome to #MexicanMania. Before I talk about what to eat when traveling through Mexico, I would like to note that Mexican cuisine is quite extensive due to the fact that Mexico itself is a very extensive country.
It's simply impossible to cover absolutely everything which is why this is just a simple Mexico guide and not an encyclopedia. I will cover the most iconic and emblematic dishes for breakfast, lunch and dinner.
Breakfast
Good morning, hope you are well rested and hungry because it's time for breakfast. A Mexican breakfast is known for being quite heavy.
I know that in many countries, breakfast can very easily be reduced to something light or even a small meal like fruit or yogurt, but in Mexico when we eat, we eat.
You can't leave Mexico without trying some Chilaquiles. Chilaquiles are chopped sautéed tortillas, bathed in a red tomato sauce with a hint of chili, or they can also be green, which is based on tomatillos, also known as Mexican Husk Tomato.
Wherever you go, they will ask you if you want your Chilaquiles Red or Green. If you are like me and you can never decide you can ask for them to be Divorciados, which means you get half and half.
Chilaquiles are topped with fresh cheese and Mexican sour cream. They can be a side dish or a dish on its own, depends on your appetite.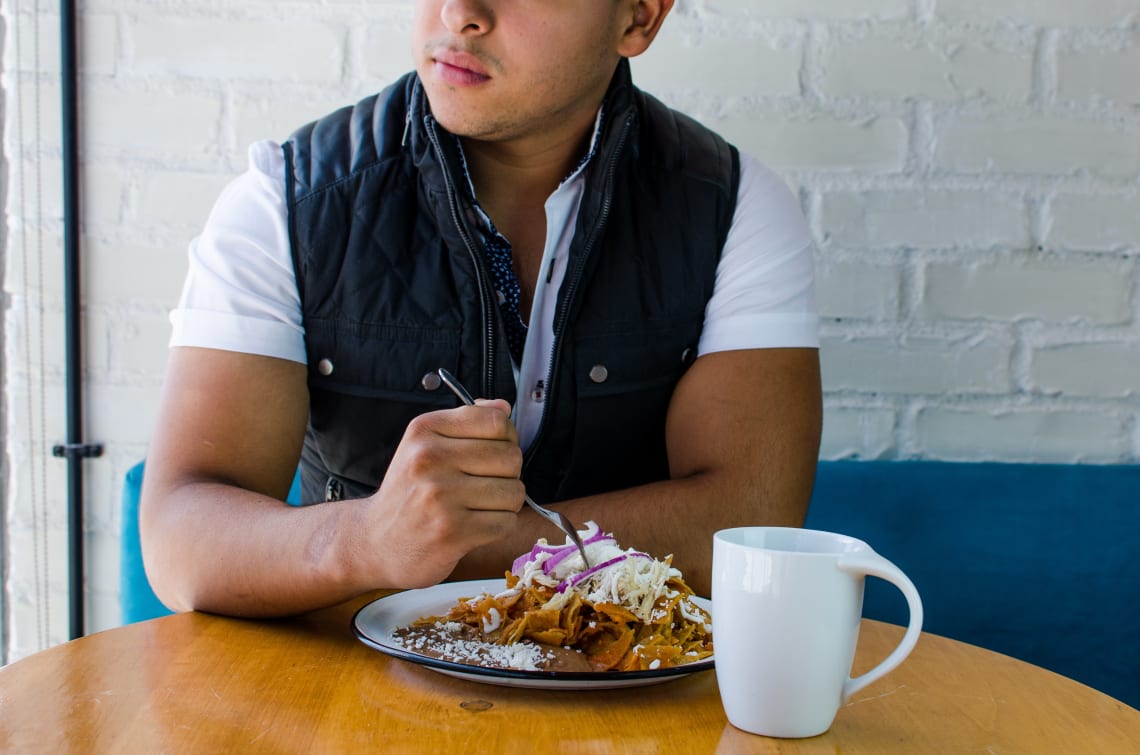 If you want to order them as a side dish I would recommend having them with Huevos Rancheros. They are sunny side up eggs on a lightly fried tortilla, smeared with refried beans and topped with Pico de Gallo. They are the most traditional and delicious eggs in all of Mexico.
Top it off with a Café de la Olla and you should be well on your way to start your day.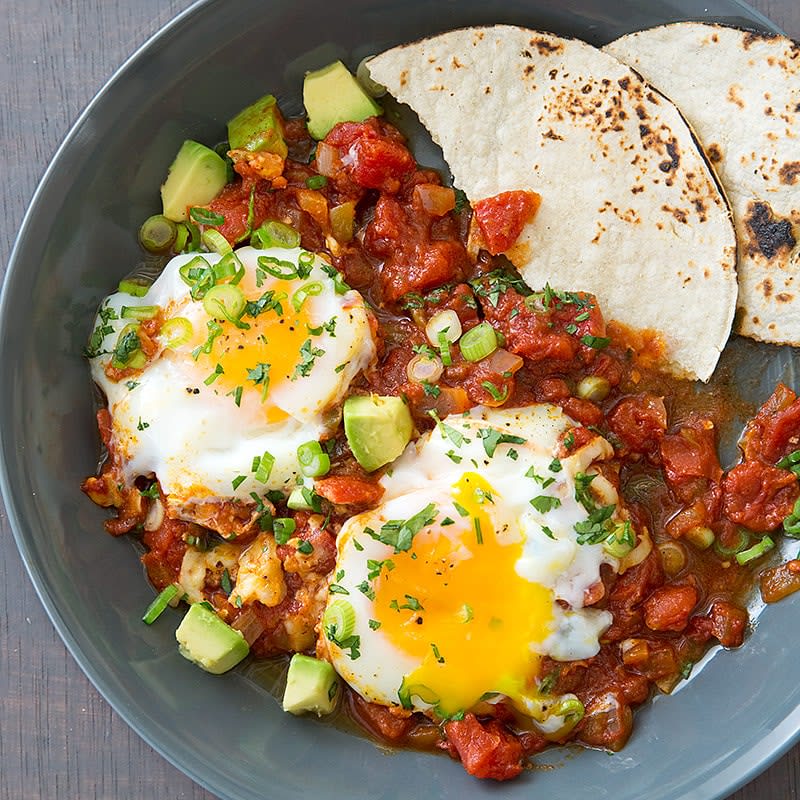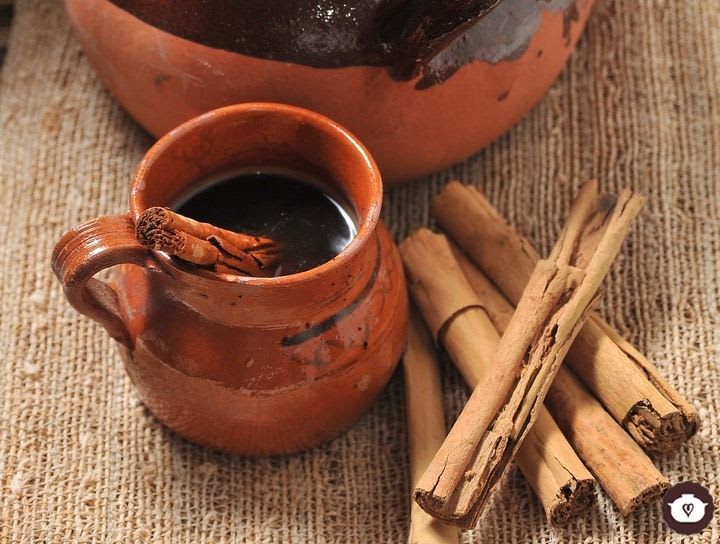 Lunch
For lunch, you are having Chiles en Nogada. There is no doubt that Chiles en Nogada is one of the iconic dishes of Mexican cuisine.
With its characteristic contrast of sweet and savory flavors and aromas, as well as the representation of the national colors, it's not hard to see why this dish is a national treasure. But, what are Chiles en Nogada?
Although there are many variations in ingredients and techniques, usually the dish consists of roasted and peeled poblano peppers, stuffed with a mince made of pork, tomato, onion, garlic, seasonal fruits, nuts, almonds, pine nuts and spices.
The most traditional recipes bread the stuffed chiles with beaten egg and fry them. Finally, they bathe them in a sauce made from fresh pine nuts, fresh cheese, sugar, milk and sherry. They are decorated with pomegranate seeds and parsley leaves.
Don't forget to leave some space for dessert. Order a Flan, Pastel de Tres Leches, Fresas con Crema, or Churros to make your sweet tooth happy.
Dinner
For dinner better known as Cena in Spanish you are having Tacos, but not just any tacos. You are having Tacos Al Pastor. You might think tacos are the most basic of Mexican foods, well think again.
Tacos Al Pastor was recently named as the best and tastiest dish in the world according to Taste Atlas Site. It was chosen by gastronomy experts and renowned chefs as the best dish in the world, beating out Neapolitan Pizza, Peruvian Ceviche, and Swiss Fondue to name a few.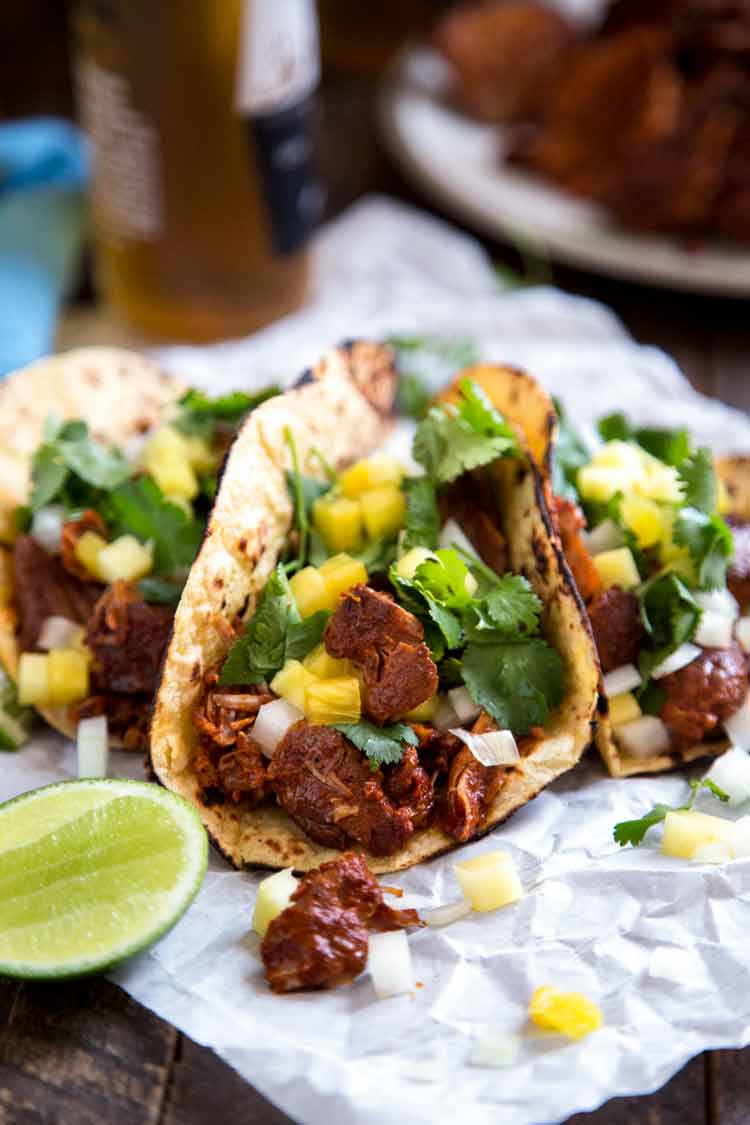 Whether you have your tacos with or with out salsa, with vegetable or no vegetables, there is no denying that the classic elements remain. Corn tortilla with marinated pork and slices of pineapple.
Water it all down with an Agua de Horchata (rice water, with a dash of cinnamon and milk).
How to travel around Mexico
There is no one best way to travel in Mexico. Taking a plane or bus and renting a car are typically all viable, safe travel options. However, there are some areas of Mexico where you're better off avoiding bussing or being on the road for long hours.
If you're concerned about Mexico travel safety, it's worth getting more specific Mexico travel information for your destination. Always do your research!
Save money with The guide to travel Mexico on a budget.
Plane

National flights are surprisingly cheap in Mexico and even cheaper if you buy them in advance.
Your best bet for a cheap flight is Volaris, Viva Aerobus, or Interjet. If you don't want a low-cost airline, then AeroMexico is the option for you.
Bus
Moving around via bus is quite comfortable and safe in Mexico. Most bus companies have apps that are easy to use and buy bus tickets with on the go.
If you are in the south of Mexico I recommend ADO. If you are in the North I recommend Primera Plus, Tap, or Turistar/ETN. The prices are very affordable and the busses are spacious and easy to fall asleep in.

Car
Renting a car in Mexico can be a headache, but once you have it, it's pretty great. Make sure you take extra money for the deposits that the car rental companies sometimes has for.
It is important that you know that if you are driving from state-to-state you will be charged fees by the government in order to use the highways.
Accommodation in Mexico
With so much hype, it's fairly obvious that Mexico offers every type of accommodation imaginable. From luxury resorts to beachside cabanas to camping to glamping to eco-lodges and private villas, whatever your dream accommodation, rest assured you can find it in Mexico.
That being said, one of the best Mexico travel tips I can give you is that by using Worldpackers, you'll get a local Mexican experience without having to cover the costs of room and board!
If you're wondering how to visit Mexico and save money while traveling, Worldpackers allows you to work in exchange for accommodation and other benefits, and there are nearly 300 opportunities available to work in Mexico!
Dreaming of a lush eco-lodge experience? Want to be a part of a sustainable community and practice yoga in Tulum? Want to party like there's no tomorrow in Cancún? Interested in learning about local culture and diving into the world of traditional Mexican cuisine in Oaxaca? Worldpackers has you covered.
Worldpackers is truly one of the best ways to travel on a budget in Mexico. Added bonus — if you're concerned about travel safety in Mexico, Worldpackers offers a fantastic support system!
Top 16 places to visit in Mexico
San Miguel de Allende
Mexico City
Balandra
Tulum
Cancún
San Cristóbal de las Casas
Sayulita
Palenque
Bacalar
Playa del Carmen
Oaxaca
Mazatlán
Puebla
Guadalajara
Puerto Vallarta
Ciudad Valles
1. San Miguel de Allende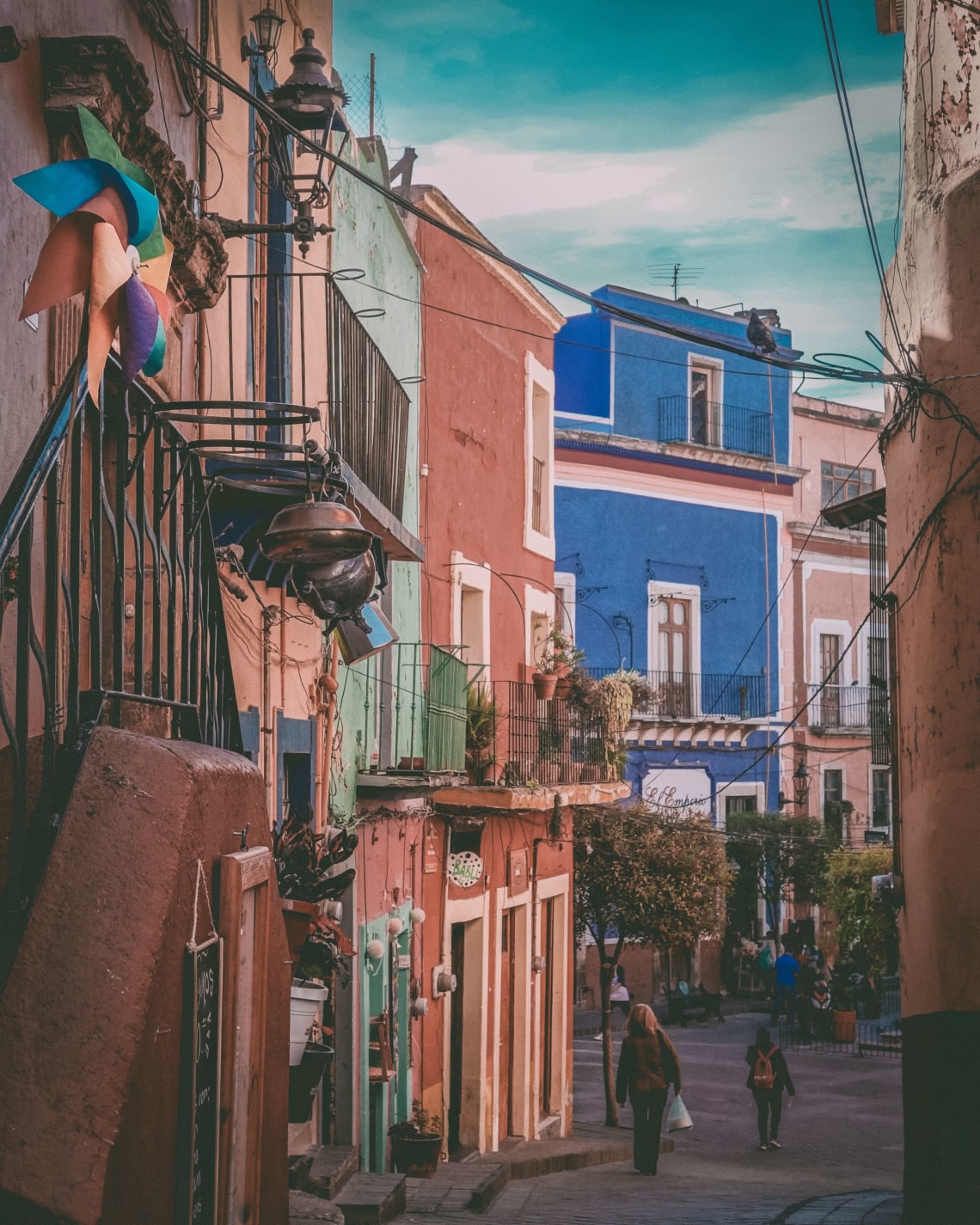 Any Mexico vacation guide or Mexico holiday destination guide is bound to include San Miguel de Allende as part of its Mexico itinerary.
For the second year in a row, San Miguel de Allende, was named "the best city in the world to visit", a title granted by the most important International Travel Magazine in the world, Travel & Leisure.
This appointment was obtained by the kindness of its people, gastronomy, shopping experience, cultural aspects, and sites of interest.
San Miguel de Allende is the first city in Mexico and the first city in Latin America to be recognized as the best city in the world, consecutively.
In 2017, the World Heritage City won the title as the best city in the world T&L and the best city in Mexico, Latin America. In that same year, San Miguel de Allende was also recognized as the best small city by Conde Nast Traveler magazine.
When traveling to Mexico, San Miguel de Allende is a must.
Make sure to check out Worldpackers' awesome work exchange and volunteer programs in San Miguel de Allende!
2. Mexico City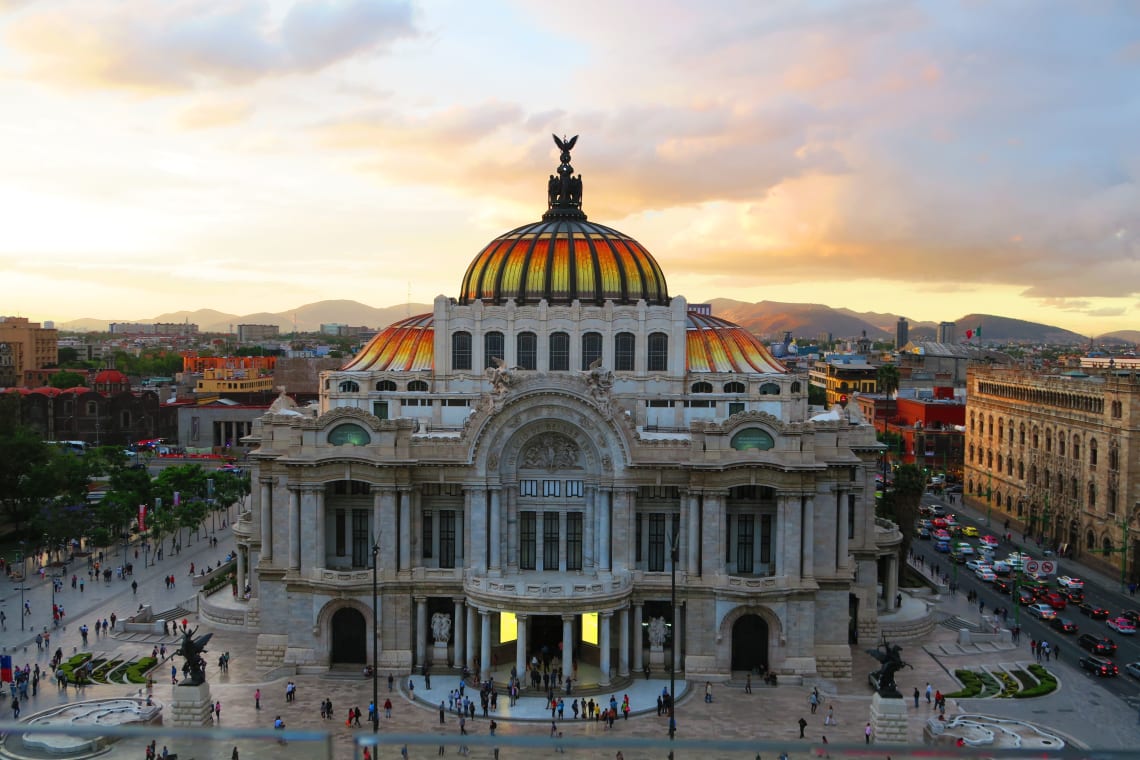 In my personal opinion, any best guide to Mexico should have Mexico City at the top of its listed places to visit.
The capital of the country has everything that you could possibly hope for in a Megalopolis. It would be a mistake not to visit Mexico's capital.
Mexico City is the largest city in North America, whose dimensions and quantity of population make it only comparable with cities such as Tokyo, in Japan, or Moscow, in Russia. It is one of the largest cities in the world.
It is the main urban, social, political, academic, economic, artistic, business and cultural center of the Mexican nation, and has been the scene of numerous important events in the life and history of the nation. There lies the political power and is also the cradle of the rich and vast Mexican and pre-Columbian history.


Visit Teotihuacan and be captivated by the Pyramid of the Sun and Moon. Mexico City is the city with the most museums in the world, so there is always something to do.
Make sure to check out Worldpackers' awesome work exchange and volunteer programs in Mexico City!
3. Balandra

The sea meets the desert. Balandra is located in the northwestern state of Baja California Sur, it is considered one of the most beautiful beaches in Mexico and the world. This window to the Gulf of California has a natural scenic beauty that is unmatched.
Easily accessible, Balandra is only half an hour away by car from La Paz, capital of Baja California Sur, and is an ideal microsystem to enhance endless nature-related activities.
A mushroom-shaped rock stars in the beach landscape and, known as the Balandra Stone, it has become a symbol for the city and the region.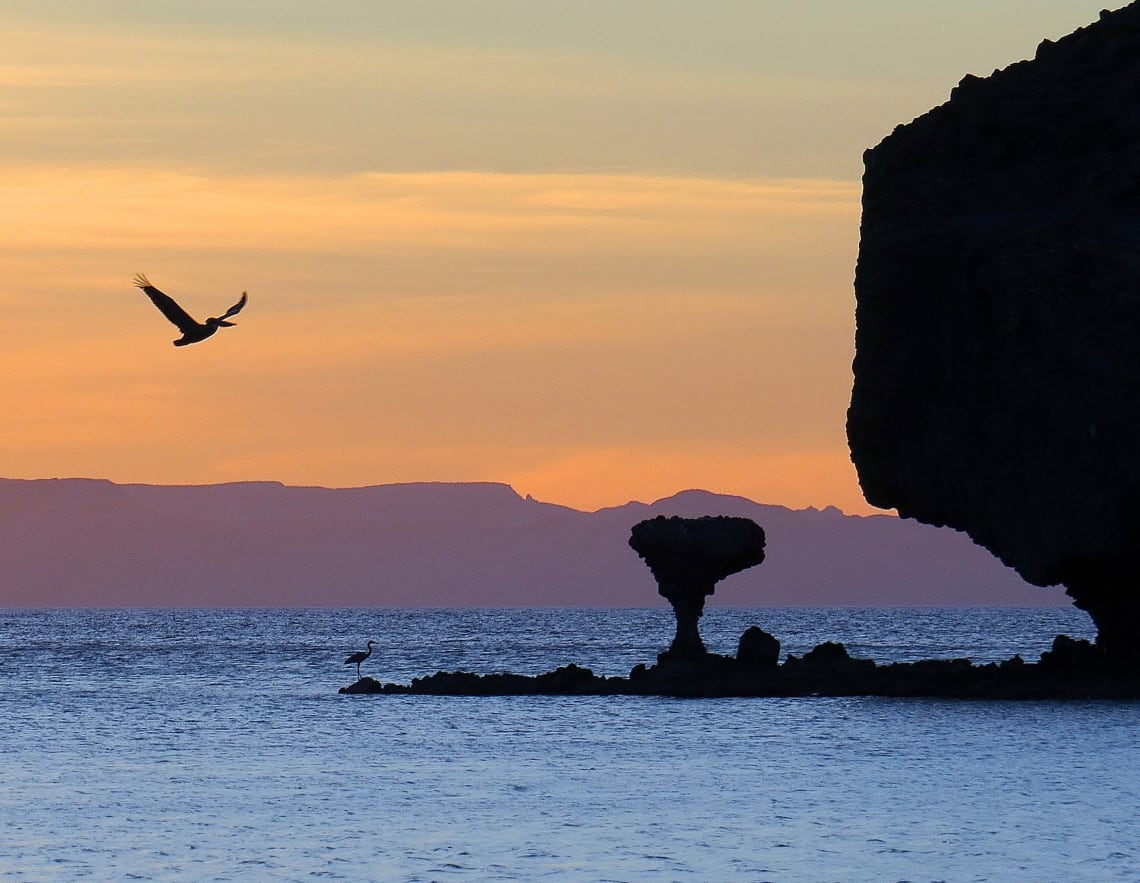 This peculiar rock has been molded by the hand of time and every year receives thousands of national and foreign travelers to take the traditional souvenir photo.
Because of its white sand and calm and crystalline waters, this emblematic beach is considered by many to be a natural pool surrounded by reddish-colored hills where many dare to go hiking.
The area of more than 6,000 acres that surrounds the beach was decreed by the environmental authorities as a Protected Natural Area. Additionally, it recently received the Ramsar badge granted by the United Nations Educational, Scientific and Cultural Organization (UNESCO) to those Wetlands of international importance in terms of conservation. But what truly makes Balandra great is the fact that most of the beaches are still virgin, and no touristic developments can take place due to the fact that the area is protected.
4. Tulum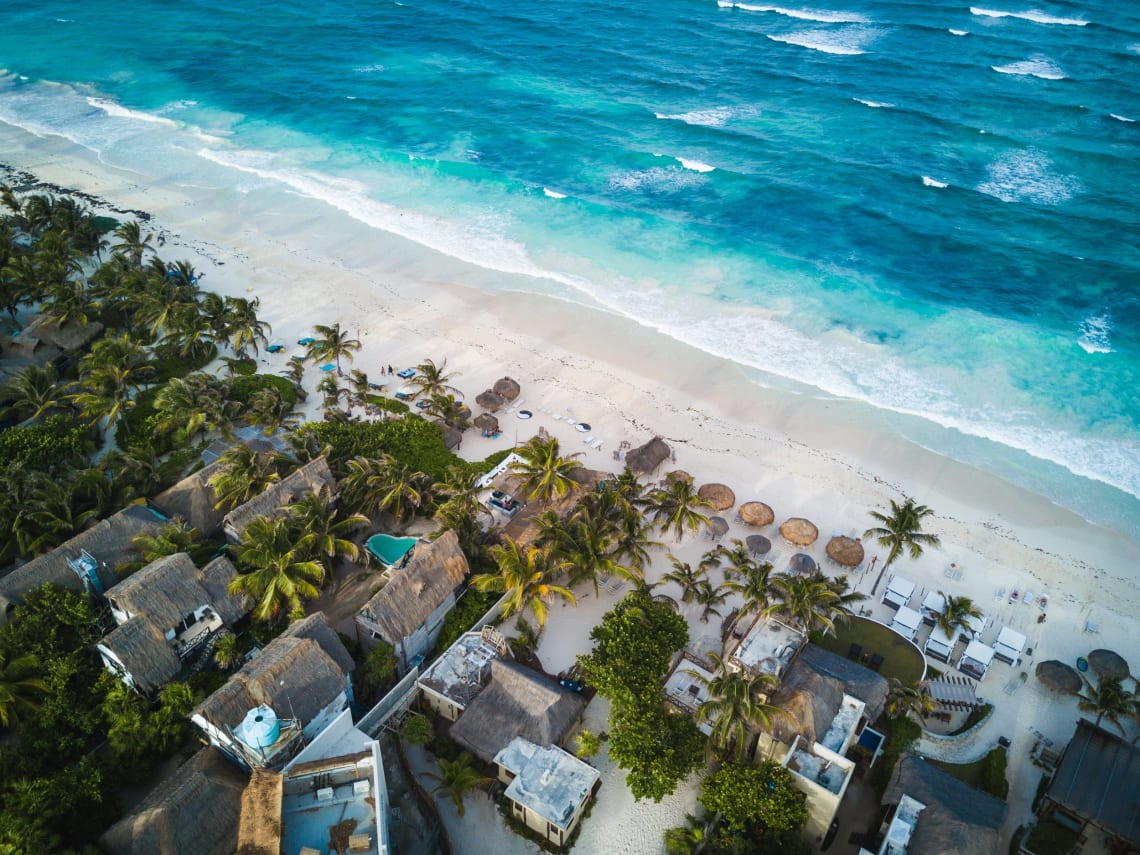 Visit Tulum and venture into the natural beauties of the Yucatan Peninsula.
Tulum is one of the most popular tourist destinations in Mexico, one of the reasons is that next to this picturesque town is the ancient Mayan citadel Tulum, an archeological area full of wonders, however, this is not the only attraction of this beautiful city.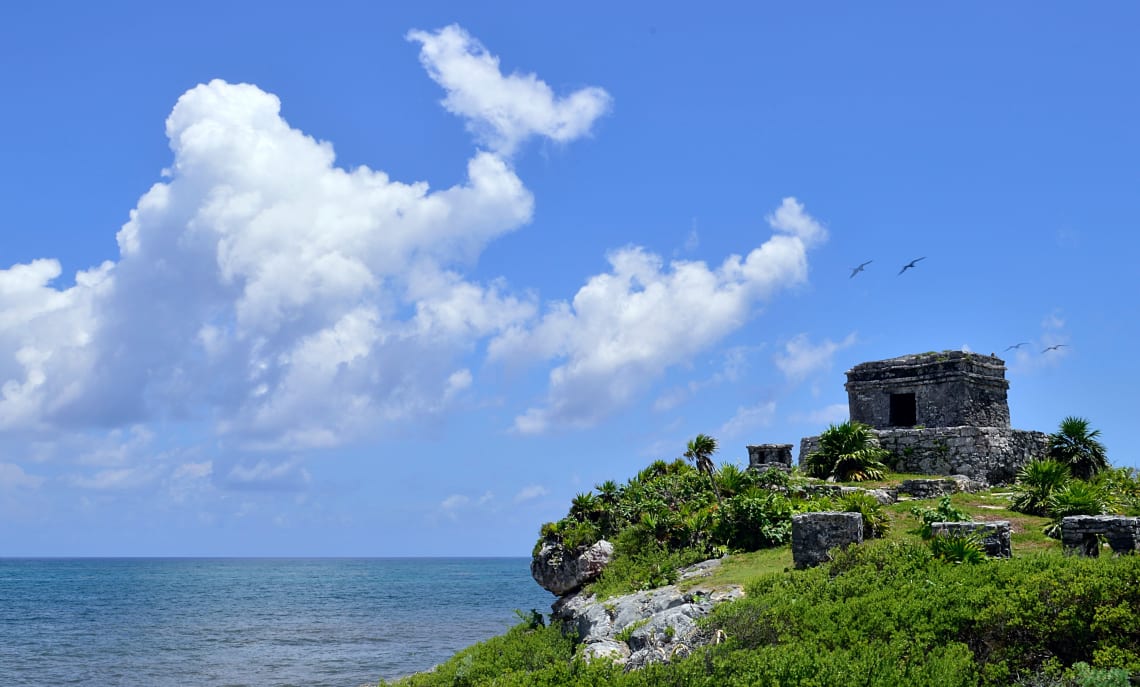 While you are here you can go Cenote-hopping, as Tulum hosts a great number of Cenotes. Cenotes are natural sinkholes that were sacred to the Ancient Maya.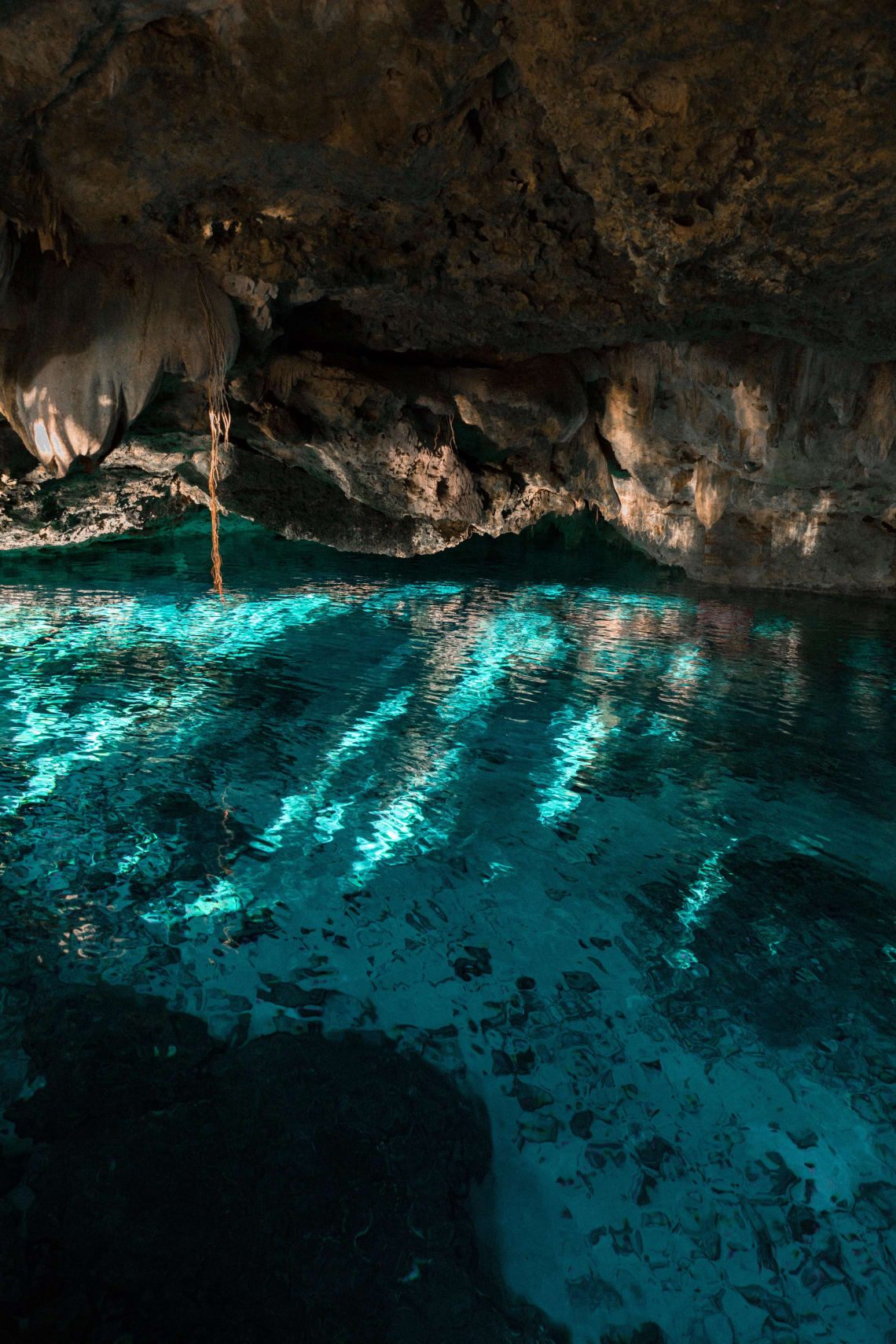 They were thought to be the entrance into the underworld. They are a great for relaxing. Each Cenote is different and they all have something special to offer. Some of the top cenotes to visit include: Gran Cenote, Ik Il, Dos Ojos, Jardin del Eden, Chaak Tun, and Casa Cenote.
Make sure to check out Worldpackers' awesome work exchange and volunteer programs in Tulum and plan your trip with the Tulum travel guide!

5. Cancún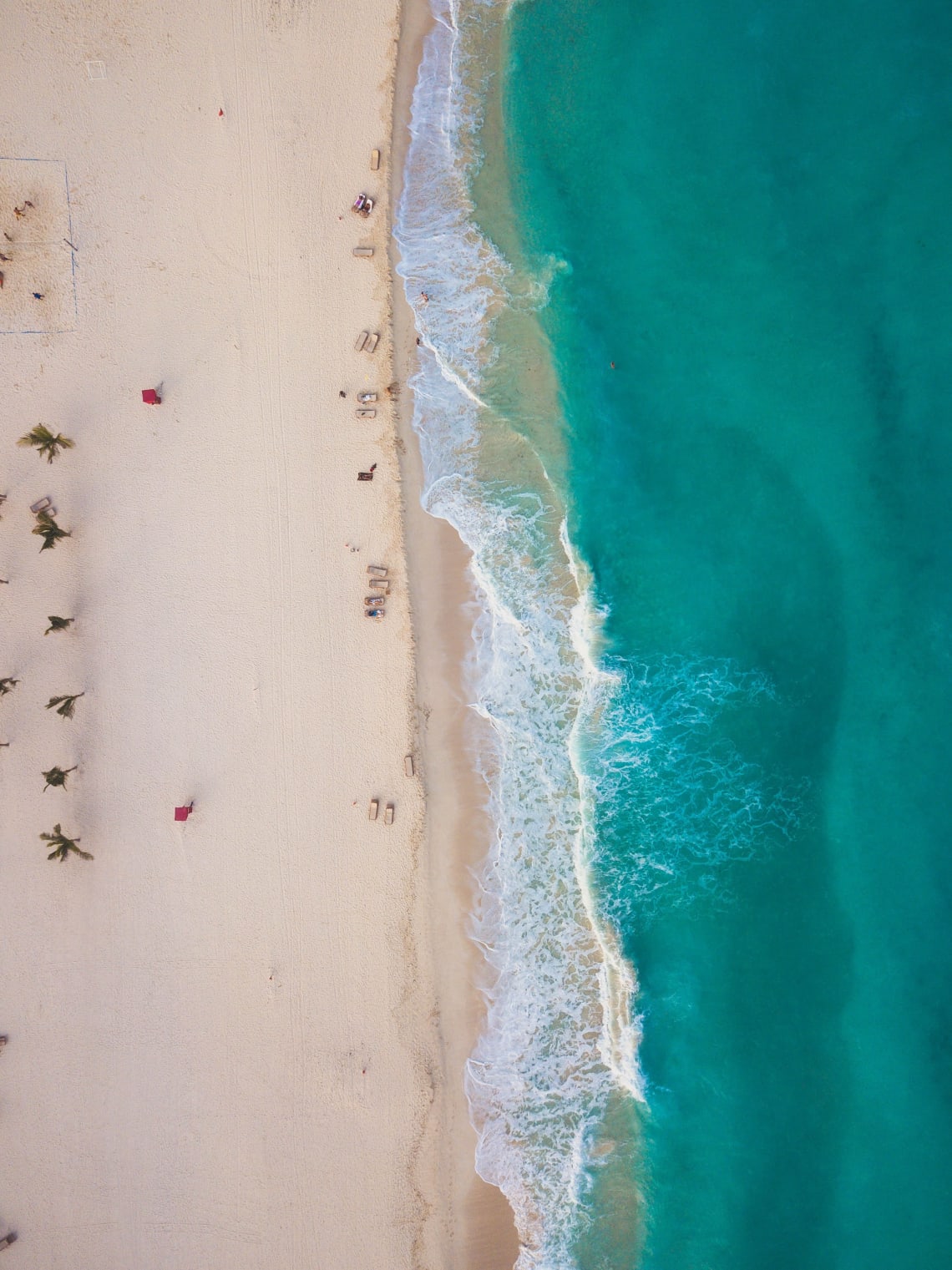 Now I know what you must be thinking; Cancún is way too touristy to be a part of the Top Five and you are right.
But let us not forget why a place becomes touristy to begin with. Just because a place becomes overexposed it does not mean that it is no longer relevant. Like a good song. A good song will be played on the radio constantly and you may grow sick of it, but lets not forget that it was overplayed because people enjoyed, requested and had a good time with the song.
I think the same thing happens to places like Cancún, Paris, or Bali. They are so well known that we tend to frown upon them, but as a traveler you need to always take a step back and enjoy a place on your own terms.
With that being said, Cancún is a great offer. It is Mexico's most touristic place and it deserves all the hype that it gets. Cancún is on every Mexico holiday guide because Cancún has something for everyone.
You want to party like there is no tomorrow? Cancún has the best night clubs in all the Caribbean.
You want to relax on the beach? Don't forget why Cancún became popular to begin with, it was those sandy white beaches that brought in tourists from all over.
You are more interested in Eco Tourism? Cancún has got you covered.
You are a history addict and you want to learn about the region's past? Cancún is surrounded by amazing Mayan ruins. Chichén Itzá, one of the new wonders of the world is close as well.
As you can see, it's no wonder why Cancún hosts so many people each year, I truly feel that it has found a way to adapt to any kind of traveler, and that is no easy task.
Make sure to check out Worldpackers' awesome work exchange and volunteer programs in Cancun!
If you have to decide which one to visit between Tulum vs Cancun, this article will help you. But if you have the time, don't doubt about visiting both.
6. San Cristóbal de las Casas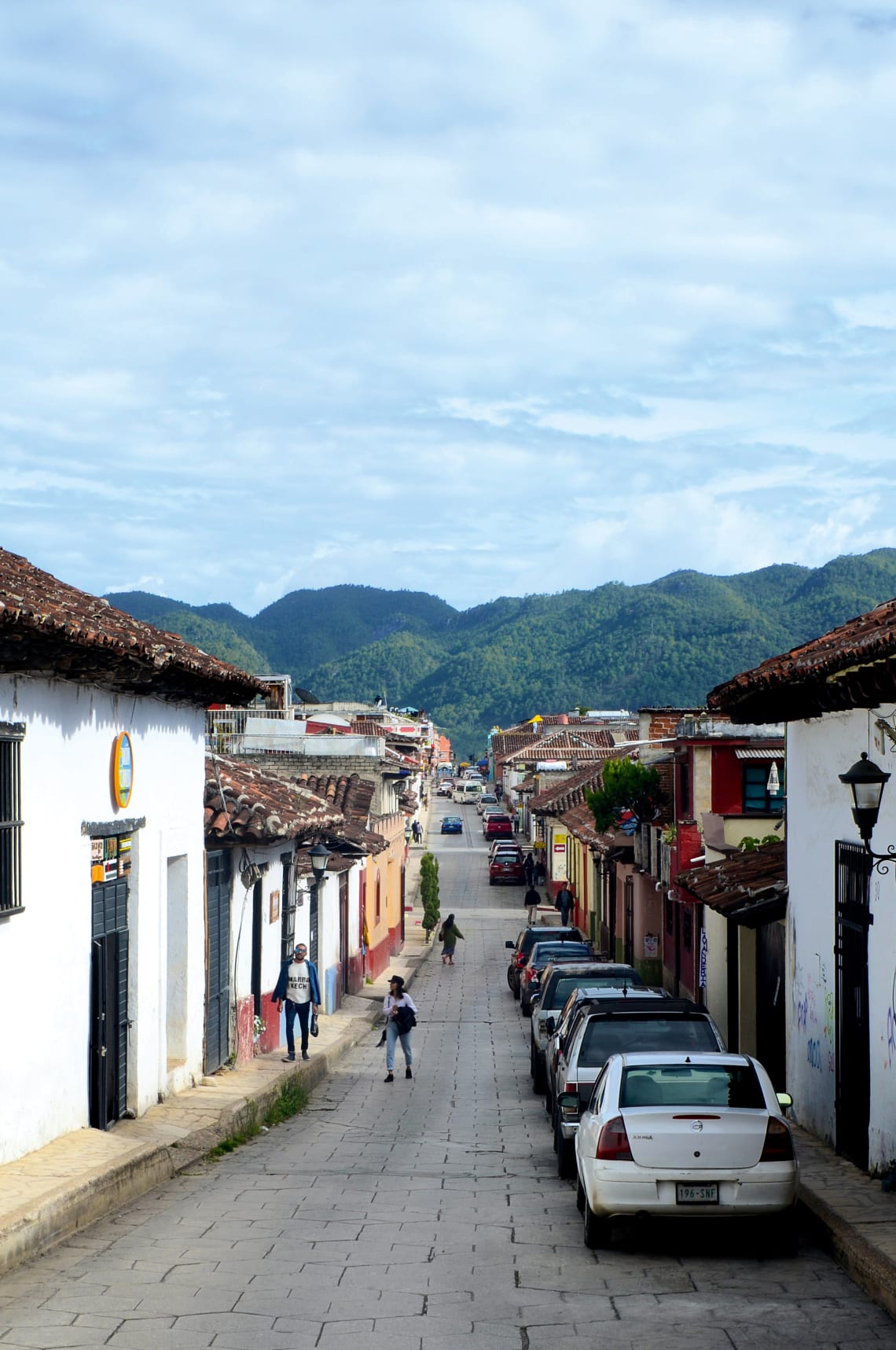 Give in to Mexican coffee culture in San Cristóbal de las Casas. Considered by many as one of the essential places to visit in Mexico, this small city of Chiapas, is one of the stops to consider on any trip to Mexico for sure.
With streets full of color, surrounded by lands of great indigenous roots, San Cristóbal de las Casas is a perfect base to know this area of the incredible Chiapas, in which in addition to discovering the city itself, you can spend unforgettable days touring its surroundings, like Cañon del Sumidero only one hour away.
Sumidero Canyon National Park Chiapas is a geological fault or cliff with an approximate height of 1,000 meters and extends about 32 kilometers over the Grijalva River with spectacular waterfalls and great biodiversity. In its almost vertical walls there are several caves and waterfalls, such as the so-called Christmas Tree Waterfall, birds and monkeys abound in the place, and crocodiles can be seen on the banks of the river.
You can perform ecotourism and adventure activities such as rappelling, climbing, mountain biking, zip-lining, sighting of flora and fauna. It is one of the most important and emblematic places of the state of Chiapas for its natural wealth and for its impressive views.
Today, the city of San Cristóbal de las Casas is one of the most beautiful and original in Mexico and Central America, due to the evocative colonial image that it has preserved in its historic center over the centuries. It also maintains a traditional daily life, with its bustling local market where the Tzeltals and the Tzotziles arrive with their colorful clothes, coming from different nearby communities to sell or exchange their products.
Make sure to check out Worldpackers' awesome work exchange and volunteer programs in San Cristóbal de las Casas!
7. Sayulita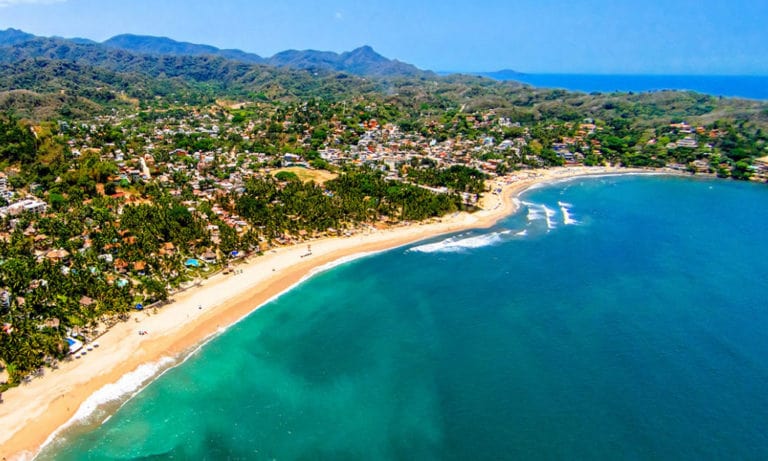 Surf's Up! Along the coast of Mexico there are countless villages full of tradition, charm and warm Mexican hospitality. In the state of Nayarit, the surf town of Sayulita is located next to the beach, among lush green mountains.
If you visit Sayulita, you will find that its relaxed style marks the perfect atmosphere for a beach vacation. Whether you visit the city for a day or a week, you will discover all the reasons to visit Sayulita and absorb its charm and energy.
Thousands of people vacation in Sayulita for the most popular attraction in the city: surfing. One of Sayulita's most popular attractions is to relax on the beach while watching the incredible skills of local surfers.
Along the coast, several surf schools will rent you a board if you already know how to surf, but if you still don't know, one of the best things you can do in Sayulita is to take a class. Experienced instructors will help you catch the waves and have fun surfing. Other choices of things to do in Sayulita on the beach include paddle surfing and kayaking.
Many choose to vacation in Sayulita because the city is very safe and people feel comfortable to walk the street all day without worrying about crime. As always, crime can happen anywhere, so follow Sayulita's advice for your safety and make sure you don't leave valuables on the beach while you bathe in the ocean. However, when you visit Sayulita, the tranquility of the town will make you feel welcome and safe.
Make sure to check out Worldpackers' awesome work exchange and volunteer programs in Sayulita!
8. Palenque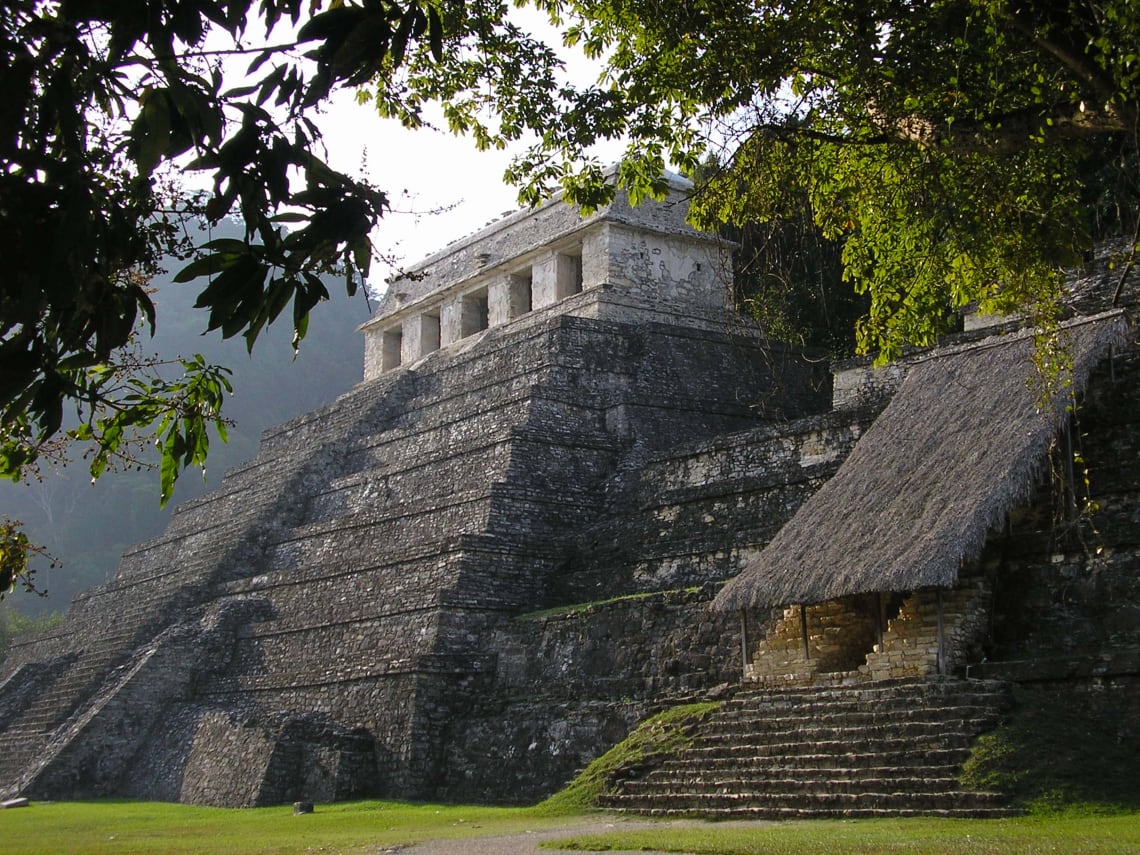 Welcome to Palenque, a true wonder in the middle of the Lacandon Jungle. Palenque is located in the southern Mexican state of Chiapas. There is much to see here, but beyond that, just being here is an experience on its own. The accommodations are all in very close contact to the jungle. I was fortunate enough to see spider monkeys and jaguars from the window of my room.
Beyond the jungle, travelers are drawn to Palenque for its magnificent Mayan Archeological sites in the middle of the rainforest. While you are here, don't miss visiting Agua Azul, a series of waterfalls that cascade onto you and make you feel fully refreshed from the jungles harsh humidity.
Make sure to check out Worldpackers' awesome work exchange and volunteer programs in Palenque!
9. Bacalar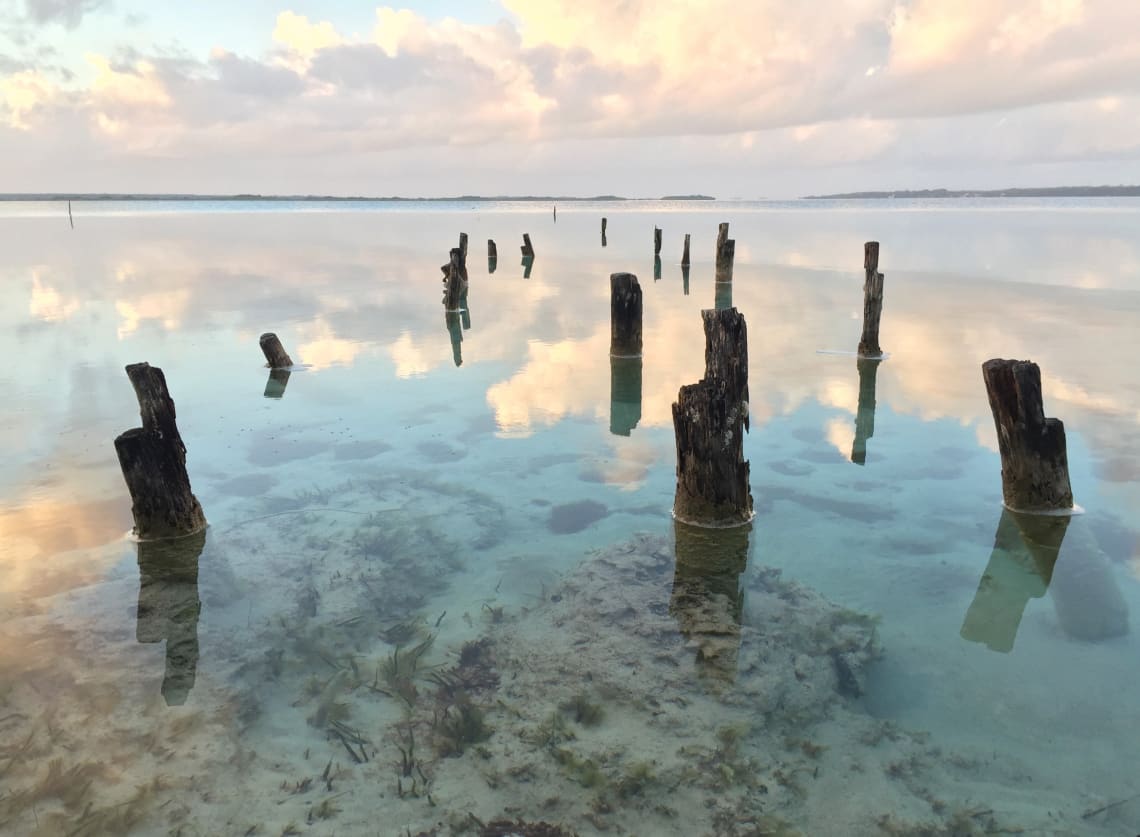 Bacalar is everything you want your Caribbean town to be. Turquoise water, sunny skies, and pirates.
Bacalar is a small town in the state of Quintana Roo, close to the Belize border. It is known for its lagoon. Imagine a lagoon with seven shades of blue, each shade more alluring than the next.
The atmosphere is primarily relaxed and this is a perfect place to go if you are backpacking Mexico on a budget. You can also visit the fort that was used to protect the people from the pirates, this is now a museum where the history of Bacalar is explained.
Make sure to check out Worldpackers' awesome work exchange and volunteer programs in Bacalar!
10. Playa del Carmen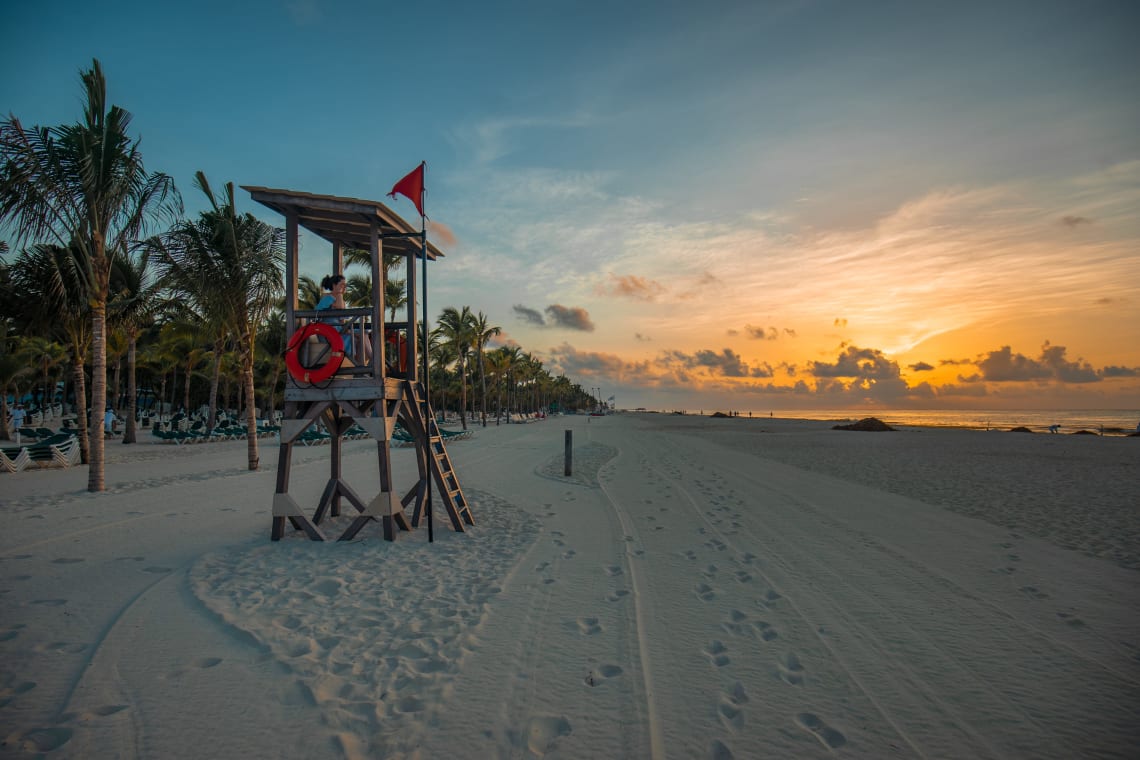 Located in the heart of the Riviera Maya, is an old fishing village that in recent years has developed rapidly it is now one of Mexico's traveler hot spots.
Despite its recent development, it still retains the characteristics of the Mexican people and the rhythm of Caribbean life. "Playa" as its inhabitants and its regulars know it has a special charm. It is a very quiet city, very clean and cared for.
Good proof of this is the good atmosphere that is breathed in La Quinta Avenida, the main street of Playa. Both on this street and in its surroundings there are a lot of sophisticated fashion stores, jewelry stores, art galleries, fantastic restaurants, and a growing number of boutique hotels.
Playa is an elegant, sophisticated destination that attracts a demanding traveler who flees from the massification and enormity of Cancun. In Playa everything is on a much smaller scale, which is also part of its charm.
If you are visiting the Riviera Maya and you plan on seeing various cities within the Riviera, then Playa del Carmen is a great place to call your base, as it's geographical position allows you to visit a wide variety of places. The fact alone that it is between Cancun and Tulum is great; rent a car and your set on day trips for both these cities.
I would also recommend you go to Xcaret. Xcaret is a theme park, and although I am mostly against having travelers spend a whole day inside a theme park or resort, this one I truly do recommend, especially if it's your first time in Mexico.
In the evening Xcaret hosts a night show, showcasing traditional dances from all over the country. It's a great way to learn about Mexico's diversity especially if you wont get a chance to visit the rest of the country. Also the theme park is eco conscious and it fully respects the environment in order to not risk any type of disturbance for the natural habitat.
Make sure to check out Worldpackers' awesome work exchange and volunteer programs in Playa del Carmen!
11. Oaxaca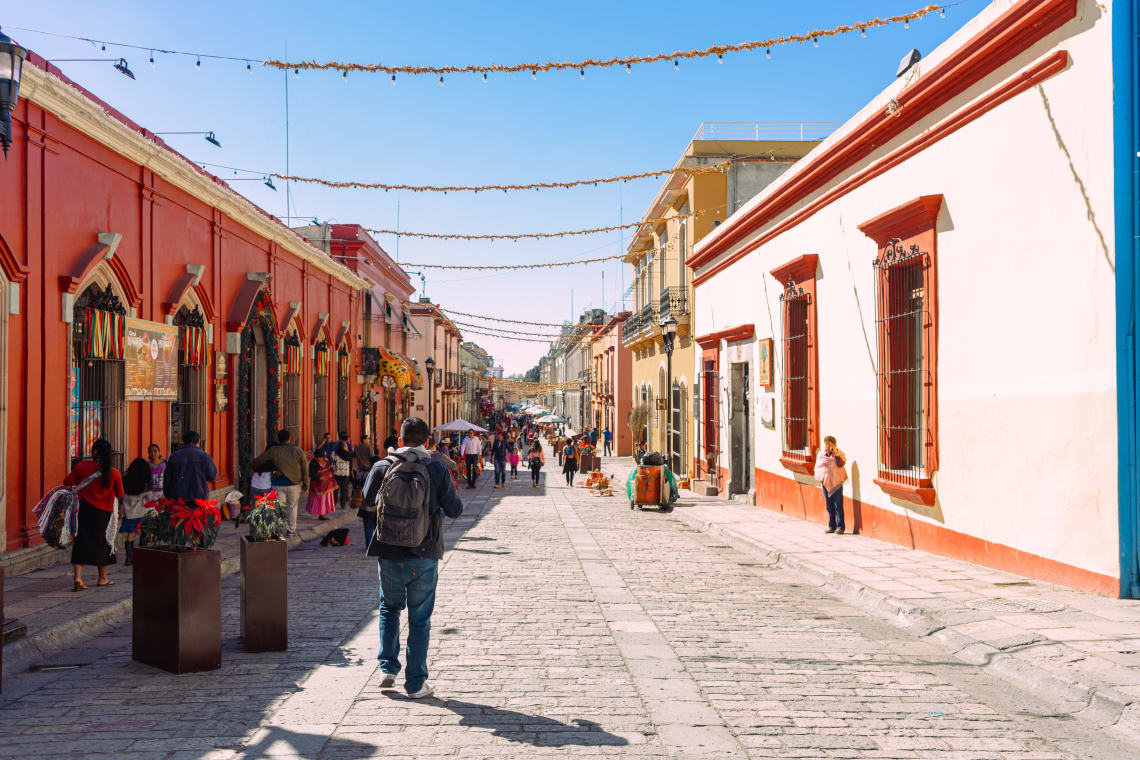 Near the city, you can admire the ruins of Monte Albán, the cradle of Zapotec culture. A must-see, which is one of the main archeological sites to visit in Mexico.
Another classic of Oaxaca, is the visit to Hierve el Agua, an incredible place where you can take in the beauty of petrified waterfalls.
Your visit to Oaxaca could not be complete unless you try some of the local cuisine. The Mexicans themselves say that Oaxaca has the best cuisine in the country, due to the combination of flavors and spices from the region.
Among its meals are the tlayudas and the black mole, a combination of spices that make up a very tasty paste, which harmonizes perfectly with the cheese of the region and the grasshoppers, yes I said grasshoppers. A great source of protein.
Make sure to check out Worldpackers' awesome work exchange and volunteer programs in Oaxaca!
12. Mazatlán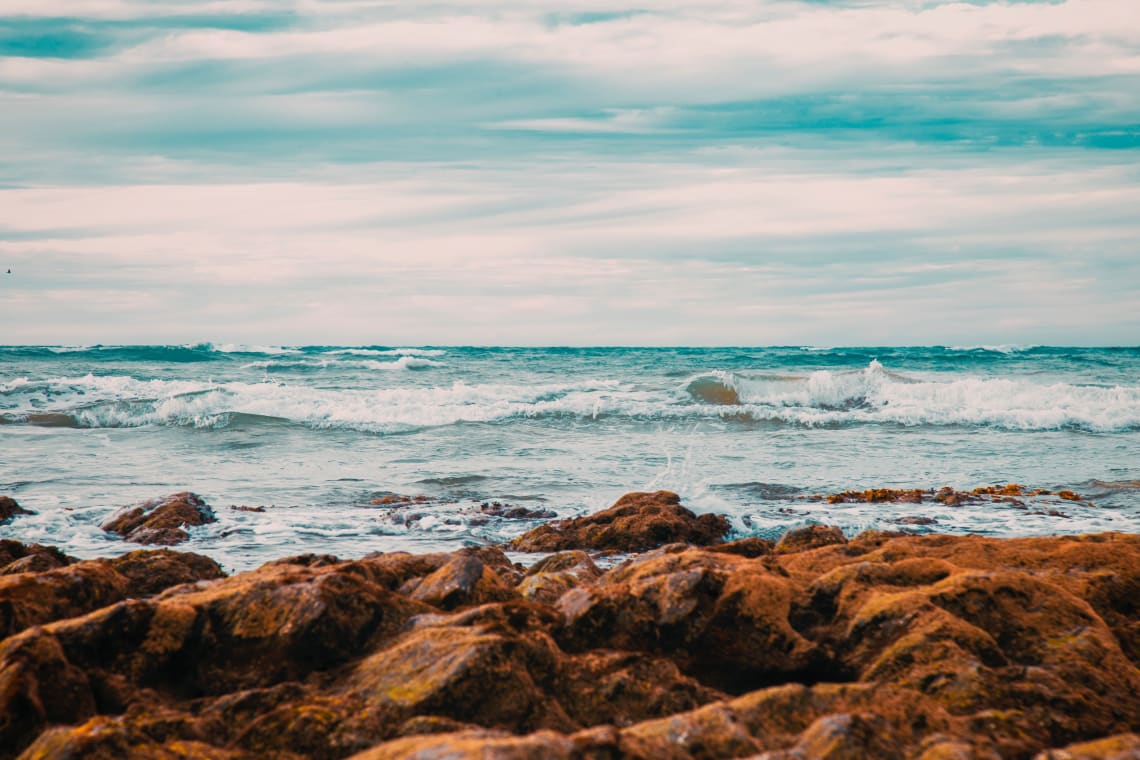 Mazatlán is a small port in the state of Sinaloa, for many years it has been a travelers haven.
Why? Mazatlán is lucky to have all the accommodations of a world class beach destination, without the heaps of sun seeking tourists crowding the beaches. It's charm remains due to the friendly locals and delicious fresh seafood offered to you almost everywhere you go.
Mazatlán was recently awarded in the category of Best Destination in Mexico, Latin America and Central America, for The World Travel Awards. The destination competed with another 200 cities and was chosen by tour operators, wholesalers and other actors in the sector.
This mention gives Mazatlán the opportunity to compete as the Best World Destination, where cities like Las Vegas and Sydney, and countries such as Brazil, New Zealand, Portugal and Greece also participate.
Mazatlán is one of Mexico's best kept secrets. Don't tell anyone.
Make sure to check out Worldpackers' awesome work exchange and volunteer programs in Mazatlan!
13. Puebla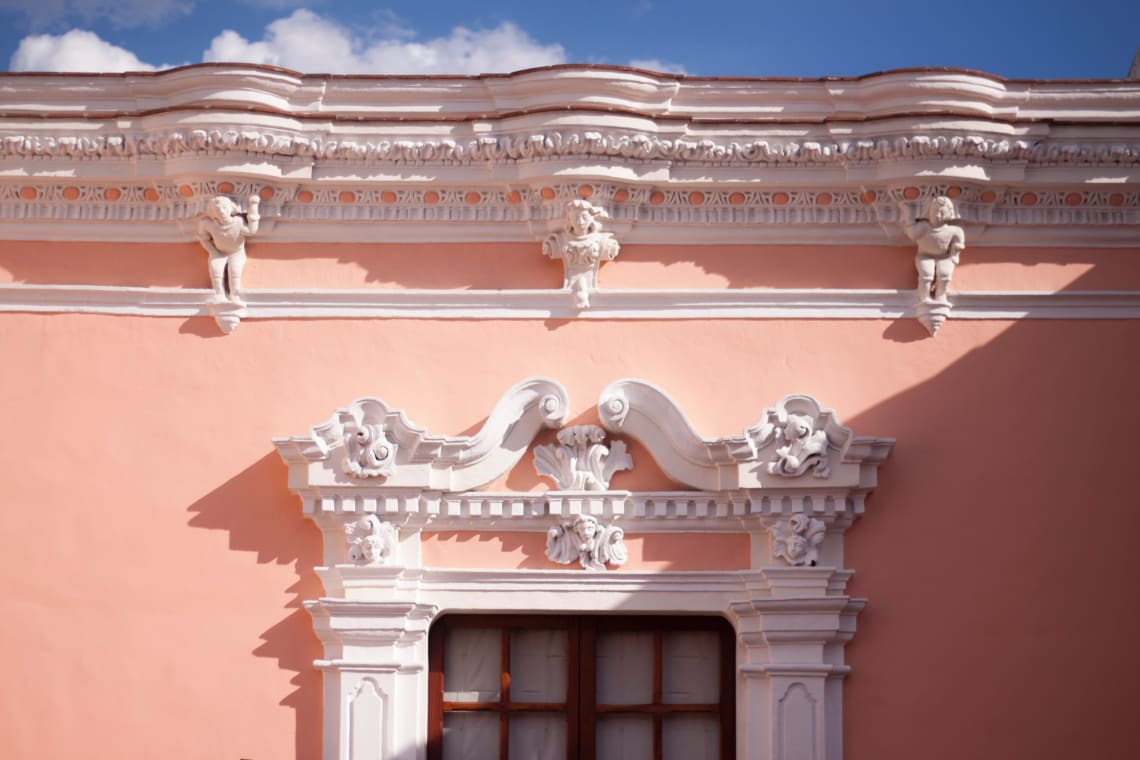 In Mexico, Puebla has a reputation for having strong religious ties and incredible food. The Spaniards built the city and named it their new Jerusalem. There seems to be an impressive church on every corner. Local residents will tell you that there are 365 churches, one to visit every day of the year.
And although September 16, Mexico's Independence Day, is a great celebration throughout the country, there is another particularly special commemoration in the national history in which Puebla is the protagonist. The famous battle in which the Mexicans defeated the French from invading took place on May 5, 1862, and it took place in Puebla. That's right; you owe all those Cinco de Mayo celebrations to Puebla.
In addition, the city center of Puebla is a World Heritage Site, declared by UNESCO.
Make sure to check out Worldpackers' awesome work exchange and volunteer programs in Puebla!
14. Guadalajara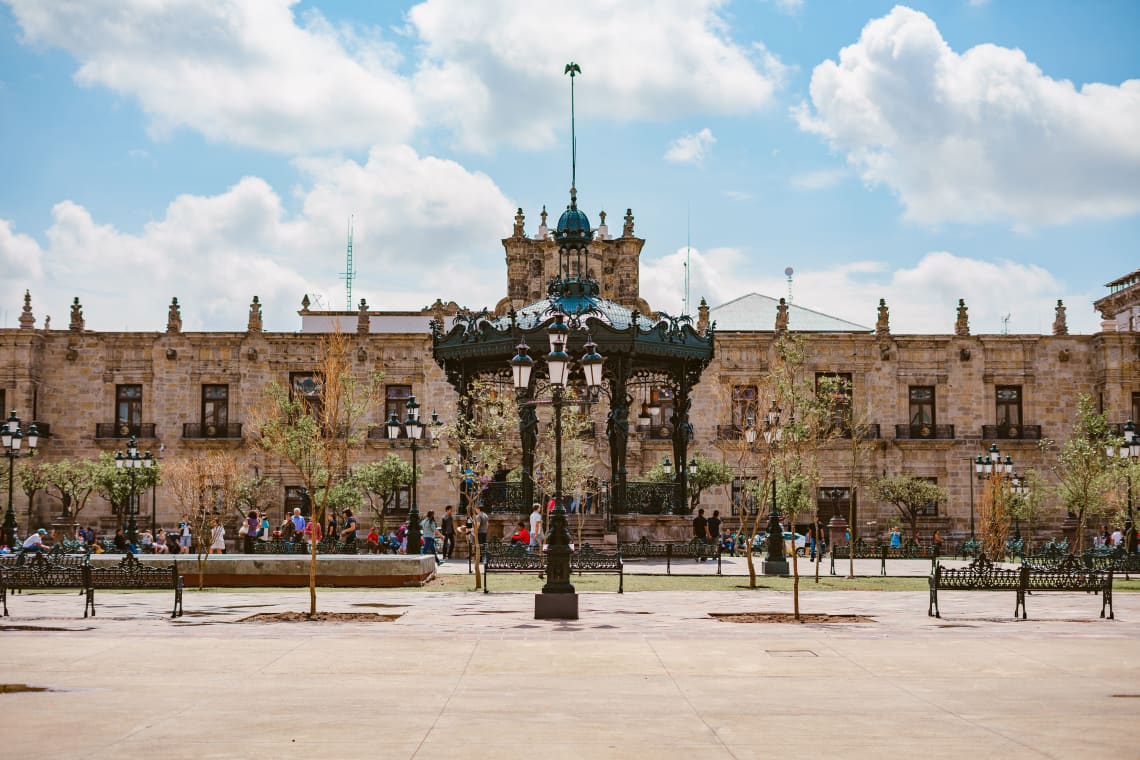 Guadalajara is the capital city of the state of Jalisco and it is also Mexico's second largest city after Mexico City.
Guadalajara is special due to its cosmopolitan way of life and youthfulness. It is a city crowded with university students that keep the city on its toes. It is also known as the Mexican Silicon Valley due to its advancement in the tech field.
However, Guadalajara is also a city full of tradition and marvelous culture. A lot of the things that Mexico is known for on a global scale are actually from Guadalajara. For example, Mariachi and Tequila.
Indulge in Tequila culture while you stay here and take a ride on the Jose Cuervo Express that will take you from Guadalajara to the small town of Tequila, where the whole process of making the agave-based drink is explained.
Make sure to check out Worldpackers' awesome work exchange and volunteer programs in Guadalajara!
15. Puerto Vallarta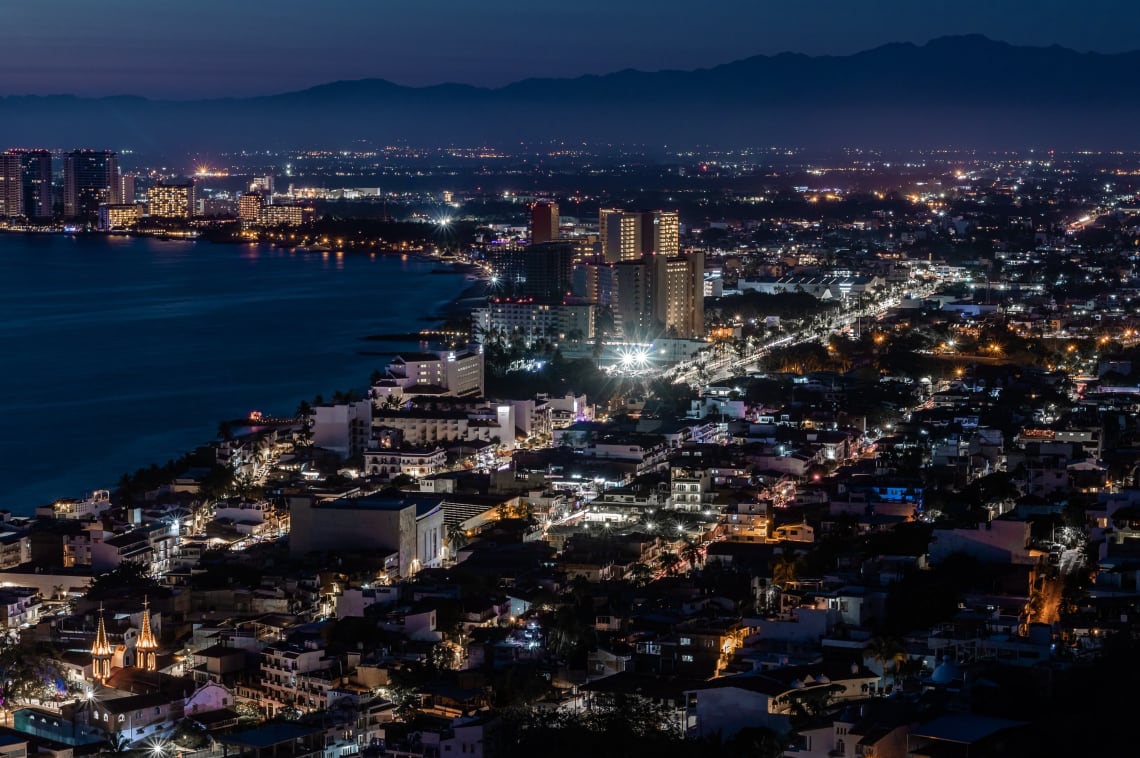 Puerto Vallarta represents a very special destination for its variety and contrasts. It has different types of beaches with many options for fun, rest and recreation. Surrounded by the Sierra Madre it offers a variety of landscapes and activities, related to ecotourism.
The city is also Mexico's gay beach capital, which is something that has separated Puerto Vallarta from other beach destinations in Mexico. The downtown area is full of traditions and history, while being characterized as a cosmopolitan city with intense nightlife and world-class cuisine.
Puerto Vallarta has developed various experiences that allow you to fully enjoy the essence of the destination, so if you are looking for adventure activities or unique experiences, without a doubt Puerto Vallarta has the elements to exceed your expectations!
Make sure to check out Worldpackers' awesome work exchange and volunteer programs in Puerto Vallarta!
16. Ciudad Valles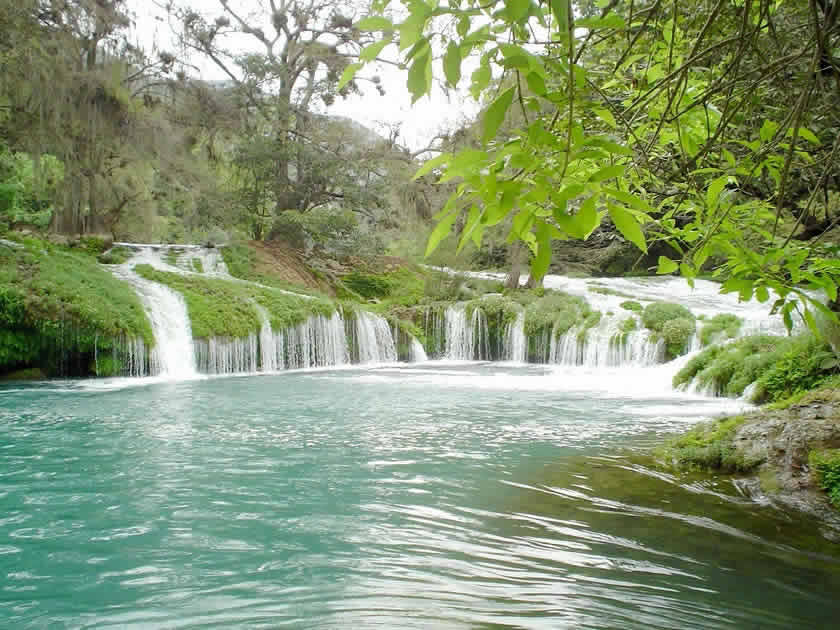 For all our nature lovers, welcome to La Huasteca Potosina. The base city to get here is Ciudad Valles, located in the State of San Luis Potosi in central Mexico. You will find most accommodation in Cuidad Valles, and from there you can move around the whole compound of La Huasteca.
La Huasteca Potosina is a vast territory that consists of a series of waterfalls, caves, rivers, and even surrealistic sightseeing. Here you can swim, hike, do some river rafting, kayak, and even visit one of Mexico's natural wonders (The Cave of the Swallows) as well as a surrealistic castle in the middle of the jungle.
Final thoughts: dos and don'ts
Do learn some basic Spanish words that you think will help you on your travels.
Do plan your travel destinations in Mexico.
Do use sunscreen, your skin with thank me later.
Don't over plan, have fun.
Don't overpack.
Don't drink water from the tap.
Have fun, and don't forget to always be a responsible and culturally aware traveler. I am confident that the Mexican people will greet you with warmth and hospitality.
Go ahead and use Worldpackers to find opportunities that will help you have an authentic experience in Mexico. Explore the Worldpackers website or app and find out if there are any volunteer jobs for you in Mexico. 

Happy travels!