Solo trip to Mexico: a complete guide for safety and fun
In this article I'll share my recommendations to have a fun but safe solo trip to Mexico as a female backpacker.
12min
Truth be told, I had only set out to trace to Mexico because my goal was South America. My initial plan was to land in Mexico, stay there for a couple of months, go through all of Central America and travel all of South America.
If you're a backpacker like me.. you'll know that was is often initially planned rarely turns out the way it was supposed to be.
I ended up staying 7 months in Mexico in total, did do most of Central America except Panama, and didn't make it to South America (yet). I had no idea how amazing Mexico would be, and that I would fall in love with traveling there as a solo female backpacker.
Sure, Mexico has a certain reputation, but let me first start by saying one thing: Stop believing everything you read on the internet and listening to what people say (especially those that haven't been to the said location).
That being said, do take this article however you want to, but at the end of the day, only you can make your own judgment and opinions on a place, if and when you go.
Solo trip to Mexico: your complete guide
When people think of Mexico they often associate the country with tequila, cartels, tacos, and men with moustaches, wearing sombreros and playing the guitar… I won't judge you if you thought all of that when you first read Mexico, because that's what I used to think too! Until I actually went there.
In this article, I'll take you through traveling to Mexico as a solo female, how to plan a solo trip to Mexico (it's really not that hard) and, what I believe are the best places to travel alone in Mexico (the safest regions).
Planning a trip to Mexico? Check out this list of the best places to visit in Mexico.

Traveling to Mexico as a solo female
Traveling as a solo female obviously differs a little from traveling with friends, a partner, a group, with parents, or (let's state the downright obvious) as a solo male.
Why? Because (unfortunately) we can be more "at risk" for dangerous situations and the chances of being raped are higher than if you're a solo male. Let's be real.
I believe that there are some basic-sense tips and knowledge that all solo females should know (in which ever part of the world you're traveling) and then some more specific ones tailored to different countries and regions of the world.
Why? Because cultural norms can be very different, mentalities and perspectives change drastically from one culture to another, and YOU - as a solo female traveler - need to adapt to your environment... not the other way around. When you're in a foreign country, you are the tourist, so you must adapt accordingly.
Here are some tips/insights on traveling alone as a woman (anywhere in the world, but you'll see it's basically applicable to any solo traveler, regardless of gender):
Avoid unecessary attention (unless you want it) this can be, but not limited to:
1) Wearing revealing items of clothing: and I'm not saying don't wear shorts, or what you want, but just think of how much skin you're comfortable showing - this will differ from woman to woman... for me, my usual travel outfit is a loose/baggy t-shirt, black shorts or leggings, and boots.

2) Wearing make up: I mean… I don't know many who even wear any whilst hitchhiking and backpacking, but to go out at night, sure, why not.

3) Wearing jewellery: and once again i'm not saying don't wear bracelets or stud earrings if you want to, but you really don't need the big hoop earrings, choker, and rings.

4) This might be pushing it, but little details

such as nail polish, fake eyelashes, extensions etc, sort of show that you're not from around there and that you have the money to afford those things (and to thieves/people with bad intentions, you become the perfect victim).

Always keep your belongings with you- not keep an eye on them, keep them with you so no one can snatch it from you
Travel as light as possible, take only what you need which does not include your hairdryer or straighteners :)
Follow your gut: cliché but if you don't feel comfortable doing something, going down a certain road, sitting next to someone.. just don't do it. It's sometimes just not worth the risk, and trust me on this - I have stories.
Avoid saying too much about yourself and your plans: don't forget that you never know who you might be talking to... yes, even if it's the most gorgeous Argentinian guy you've ever seen, keep some things private, especially your plans and where your staying (at first).
Avoid getting drunk or taking substances with people you don't know/trust: As a solo female traveler, you'll probably be asked out quite a bit, and depending on your personality, can end up in some really interesting situations. But simple rule: less risk, less chances of something happening. If you end up in a jungle rave an hour away from Tulum, completely wasted with no signal or money, there's only one person you can blame if anything happens, and that's yourself for putting yourself in that situation in the first place - tough love hun, but the backpacker life is not always all fun and games.
Ignore catcalling: they're only asking for attention and by you reacting in any way shape or form (even eye rolling) is a reaction. Just ignore, pretend you never heard it, and continue your way.

Now as to traveling solo in Mexico, no one can deny that this country does have a certain level of "machismo" (strong or aggressive masculine pride), as in, certain men think very old school and think they have all rights with women, or that women are meant to be at their service. So in addition of all of the aforementioned, I'd really recommend:

Being as covered up as possible when traveling solo (once you're in a hostel or a group of people, you do you).
Learn some Mexican Spanish - and I say Mexican Spanish because some words and expressions greatly differ from Spanish Spanish. I'm not asking you to take a course, but at least learn some basic words so you don't come across as the completely brainless tourist (first lesson: "coger" in Spain means "to take" but in Mexico it means to fornicate…).
Avoid taking public transportation if you don't see any other women: for example, in Mexico City, they have specific wagons only for women in the metro, and when a man enters, he gets kicked out by metro security. The local buses/colectivos, are often run by men and if you don't see any women inside, just wait for the next one. Better safe than sorry.
AVOID THE POLICE: by all means, just don't put yourself in any unnecessary risk and this goes from drinking in public in CDMX (you will get caught and bribed) to even just making eye contact with them. I have horror stories about Mexican cop and once again, not all of them are corrupt, but it's just not worth the risk in case you fall on malevolent ones.
Always use protection: yes, this is basic basic knowledge, but in some countries there isn't much sexual education, especially in Mexico. Women get pregnant at a very young age and men don't have that automatic reflex of being safe - it's not a question of preference but they just didn't grow up with that education (once again, not every single man, but this also depends on which regions you go to and if you end up in local villages or bigger cities).
Always have some cash on you (Mexican pesos): this isn't just for female travellers but just a general rule of thumb. Certain ATMs take more commissions than others so just be aware of that before you withdraw, and when you do, make sure you take "a lot" in one go so you "save" on those fees (I also switched to Revolut online banking to save on fees).
Tampons: If you use them, bring some with you, cause they're not that easy to find and when you do, they can be quite expensive. I switched to the cup a few years ago and that has been handy especially budget wise during my travels (sorry to the guys reading, but this is a real budget).
Depending on your personality, you can have the absolutely best time of your life, or not enjoy it at all.

I think you need a certain set of skills/traits to travel as a solo backpacker, which are but not limited to: adaptability, a sense of curiosity, spontaneity, ability to say "no", independence, courage, thirst for adventure, not afraid to get dirty (not the princess type) and hey, there are so many different types of travel.
I come from the backpacker/roots/minimalist traveler but you can very well be a solo female traveler that stays in 5 star hotels and flies around in a private jet. Every person has their own style.
How do I plan a solo trip to Mexico? Tips and common knowledge
The first thing that always comes to mind when someone asks me how to plan a solo trip to Mexico is… don't. Just don't make plans. I was the type to be super organised and have a schedule with dates of my travels and after the first few months, I quickly understood that:

1) It takes away some of the joys of backpacking and
2) This is Mexico, things never go to plan.
What I can advise though is to first of all, check regions that you really want to visit and things that you really want to do/see.
As you go along your travels, you will come across people that will advise you to go here or there, and you'll also probably start traveling with people and all of your initial plans will get shifted - but that's the fun part.
Have a brief idea of where you want to go and how much time you want to spend in each place, and then go with the flow.
I usually plan my trips around my Worldpackers volunteering. For instance: I had 2 weeks of volunteering in a hostel in CDMX, a few days of buffer time to then get from CDMX to Veracruz, and then fixed dates for the next volunteering in Veracruz (photo below).

I'd usually make my way to my next destination over the course of a few days (just to see more things) and also Couchsurf to not spend much and meet locals.
Depending on the opportunities and their locations, sometimes I also had a few weeks in between and that's when things can get real fun, but make sure you always stick to a goal and turn up if you commit to something.
If you're spontaneous like me, you'll also sometimes let destiny take the lead. There were times where I literally flipped a coin to see which city I'd go to next, or just take a map, close my eyes, and randomly land my finger on a place and, well, just go! Why? Why not?!
As a general rule or guide, I would follow these next steps to plan a solo trip to Mexico:
Define your budget (giving yourself an extra emergency envelope).
Define a brief timeline for your trip.
Research places you absolutely want to go and visit, and how to get there.
Research documents you need (like covid passes, visas).
Apply to Worldpackers experiences in the location, at least 1 month before (this will also give you some structure to your trip and trust me, it's important to not lose yourself too much whilst in the backpacking lifestyle).
Research what you need to bring with you (especially travel adapters or medication).
Try to speak to some locals or people who have traveled to where you want to go (either through Worldpackers, Couchsurfing or Facebook travel groups).
Keep an open mind and be prepared to be adaptable.
Stay positive and enjoy every single second of your trip!
Best places in Mexico to travel alone (Safest regions of Mexico)
Before I list out the safest regions in Mexico and give you my take on things, I'd like to tell you my itinerary and how things happened.
I set out to Ciudad de México, spent 2 weeks there volunteering with Worldpackers (there are 20 opportunities), took road trips and weekends to neighbouring areas, then did 2 weeks in Las Casitas (Veracruz) volunteering again, before heading to Cholula, Puebla for some time.
I then made my way to San Cristobal de las Casas to volunteer with Worldpackers for another 2 weeks and then went to Tulum (I don't recommend this route and i'll explain later on).
There are over 200 Worldpackers opportunities in Mexico which means that you too can travel throughout Mexico without spending on accomodation! Get 10$ off your annual membership by signing up here.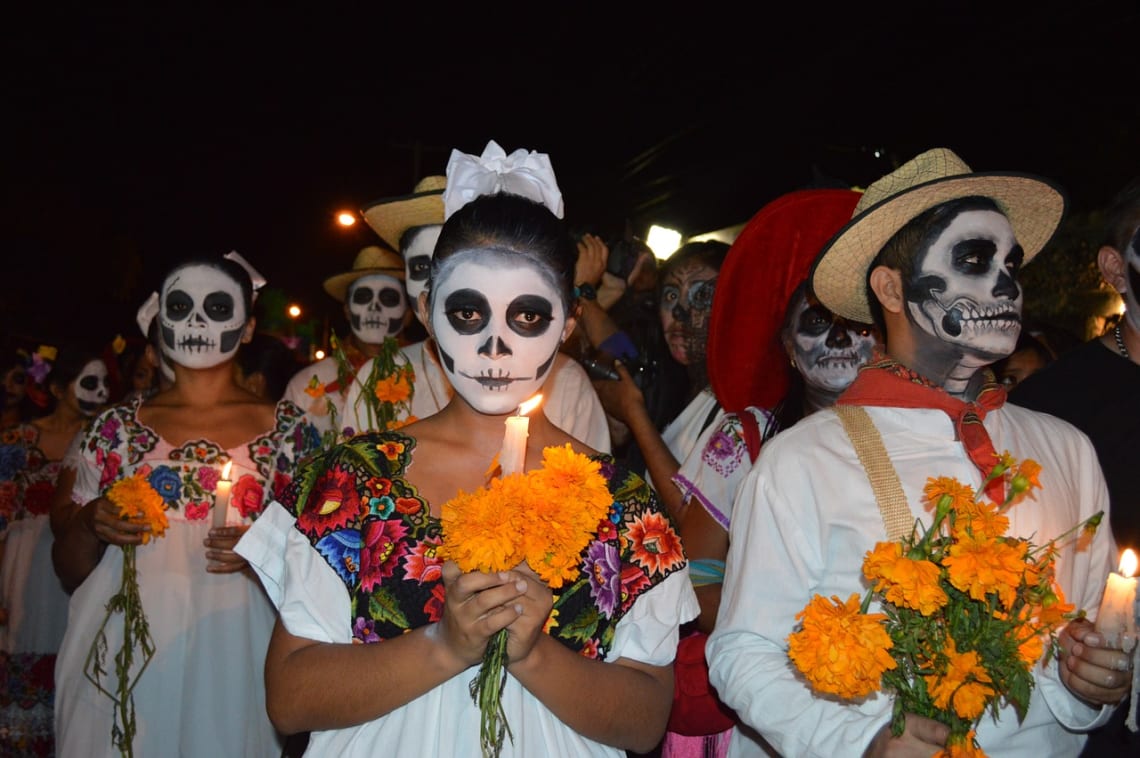 My trip took a twist in Tulum, and then I ended up visiting the Yucatan region which include Merida, before going to Oaxaca, making my way down to the coast (Zipolite, Mazunte, Puerto Escondido) and that is where I met someone and started traveling with a guy.
I felt much more comfortable hitchhiking with a man and we'd stay in much more "dangerous" places (we pretty much hitchhiked through all of Central America and in countries like El Salvador and Honduras). But that being said, before meeting him, I had been in some pretty interesting situations by myself, which included 12h overnight buses, random road trip with people from Couchsurfing (should I mention them drink driving?), and parties/48h after parties with the locals (to only name a few adventures).
I also did most of the Quintana Roo area (Cancun, Playa del Carmen, Tulum, Bacalar, Majahual, Chetumal).
I didn't make it to Guadalajara and the whole North of Mexico - areas that I really wanted to visit despite it's reputation, but in hindsight, I don't think there's exactly any region that is really dangerous.
That being said, perhaps my perception of danger and risk has been a little warped after being in that side of the world for so long and being so often exposed to cartels and weapons (just cause that's how it is over there, or at least in the places that I went to).
Don't miss out: Tulum vs. Cancun: which one to choose and The ultimate Tulum travel guide.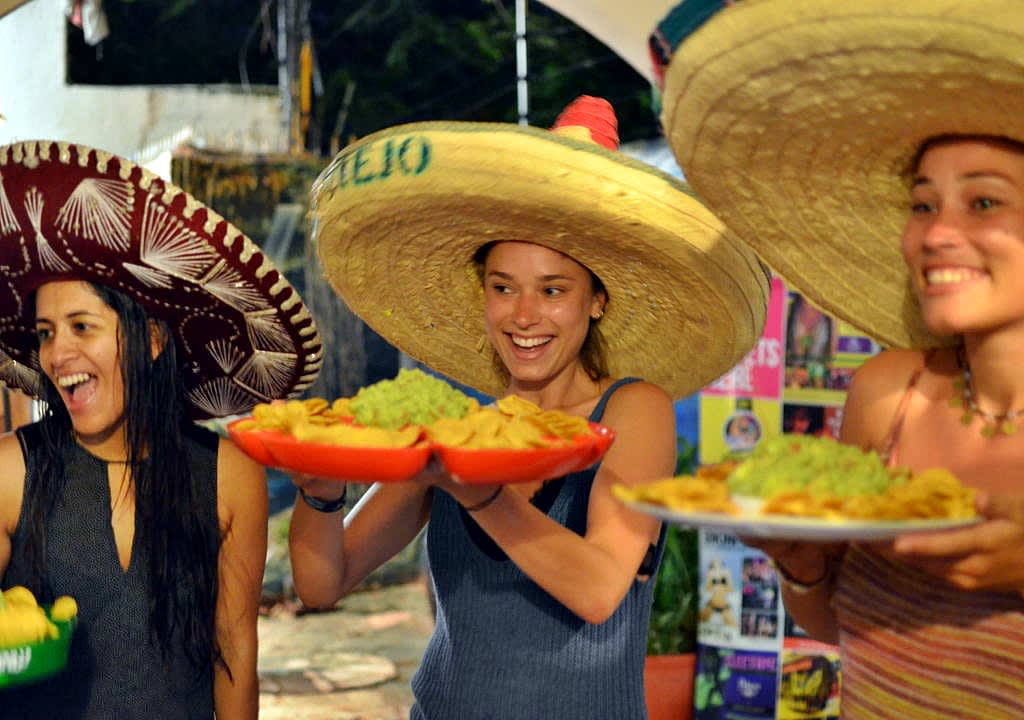 Recent studies and a simple internet search will give you the list of safest areas and regions in Mexico and those that are the most dangerous, but have you ever actually questioned what is the danger and how are these danger rates calculated?
The following regions are said to be "Level 4" warnings which means "do not travel":
Colima
Michoacan
Guerrero
Sinaloa
Tamaulipas

The main reasons being crime and gang related activity (aka cartels).

Usually these crimes are within gangs and they wouldn't specifically target travellers or tourists, but then again, it's only up to you to decide how much of a risk-taker you are or not.

I personally haven't traveled to these regions (yet) but have met many local females who live and work in those regions and it's sort of the same basic principle: just stay out of trouble.

If you stick to the more "touristic" areas and volunteer in hostels, things really cannot go that wrong for you.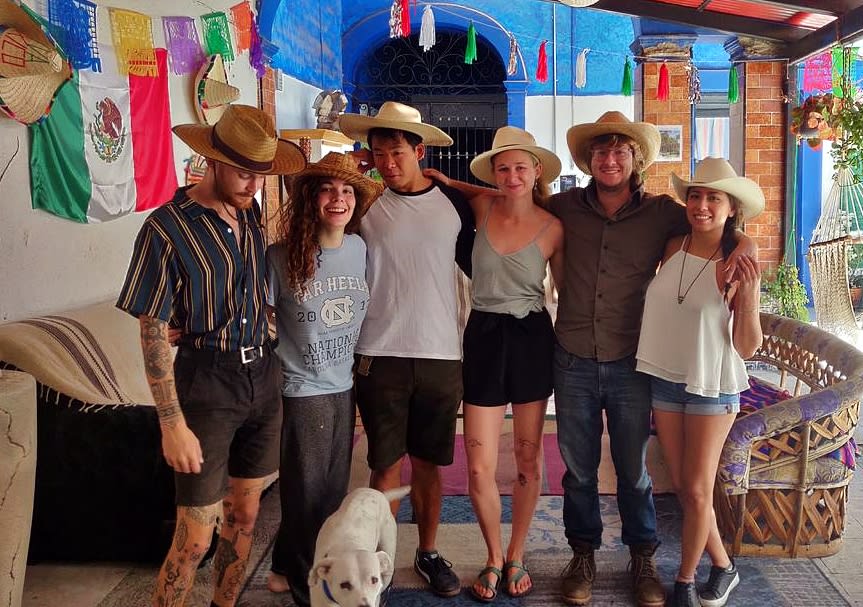 I do find the information on the internet a little skewed, as many travel blogs and forums will advise you to go to certain places because their travel style is boutique or 5* hotels, and taking private taxis... whereas for other types of travellers, the same destination can be a totally different experience.

Tulum and Playa del Carmen are said to be safe areas in Mexico and I agree - to a certain extent. When I was there a year ago there were cartel wars and shootings every single week. Did I ever experience or see anything? No. But my friends did. Was I lucky? Maybe, or perhaps it's just being street smart and not putting myself voluntarily in danger.

In all honestly I don't personally trust the information on the internet (even on official Mexican websites) as a lot of things are simply corrupt in that country, because of all the gang related activity which basically runs the economy.
My main sources of information that I trusted, were locals living in those places who see and experience things first hand with their own eyes.
That being said, if you're really concerned about safety in Mexico, here are the best areas to visit (according to another recent study and personal travel experience):
As promised earlier on in the article, the reason why I do not recommend going from San Cristobal de las Casas to Tulum, is because both locations are so different that I would advise to have some form of transition between the two.
San Cris is up in the mountains of Oaxaca, it is quite a spiritual place (with many different types of ceremonies to attend if you're into that), it is a bit cold (depending on what time of the year you're going), it's small, has a french influence, has really good vibes and a lot of locals.
Tulum on the other hand, is the Monaco or St Tropez of Mexico. You will find every single type of influencer, DJ, model, and rich American tourist there... very different vibes, and both locations don't go well back to back.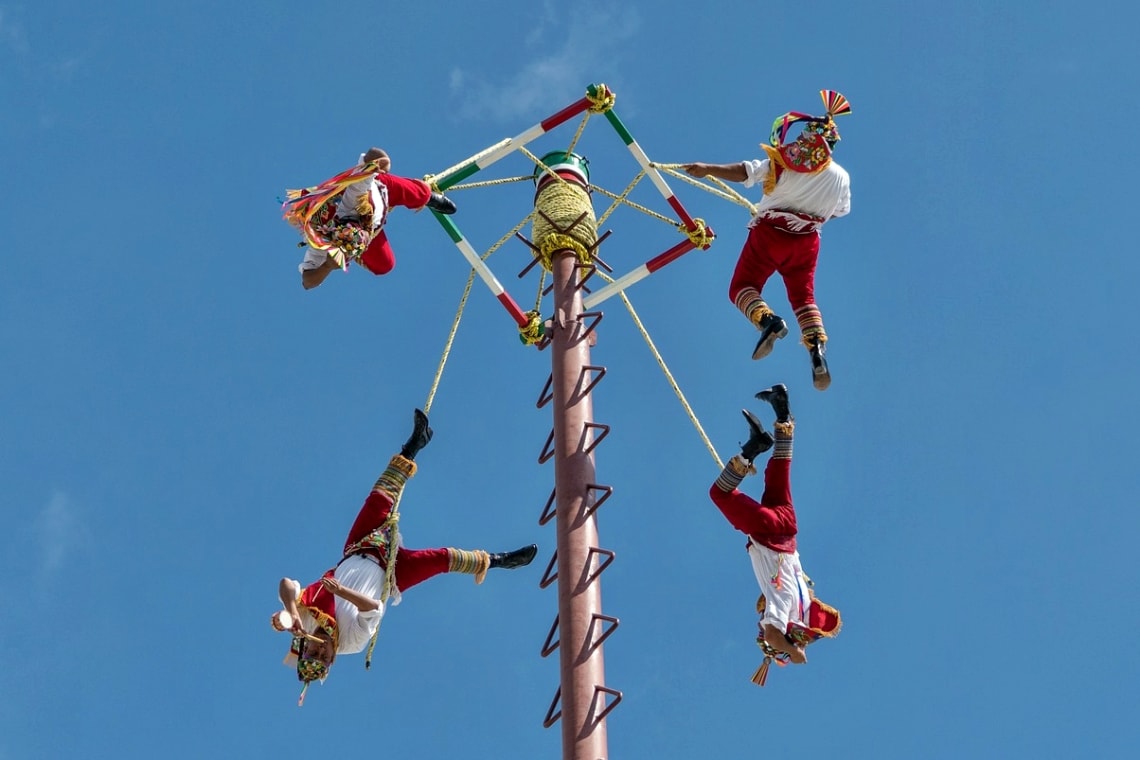 So on that note, don't hesitate to follow our Worldpackers community on Instagram, TikTok and Youtube. Plan your trip to Mexico and let us know how it goes! I'm sure you will have an incredible time, and as a final tip... don't drink the tap water!